Either you know what you're looking at, or you're probably upset by this Nissan S13.
So, what is it?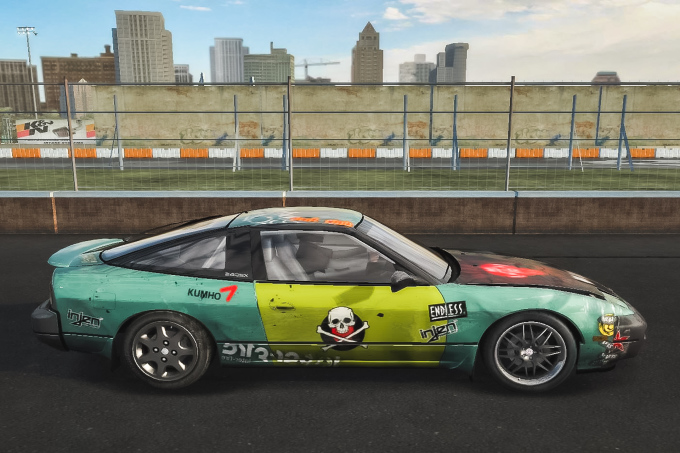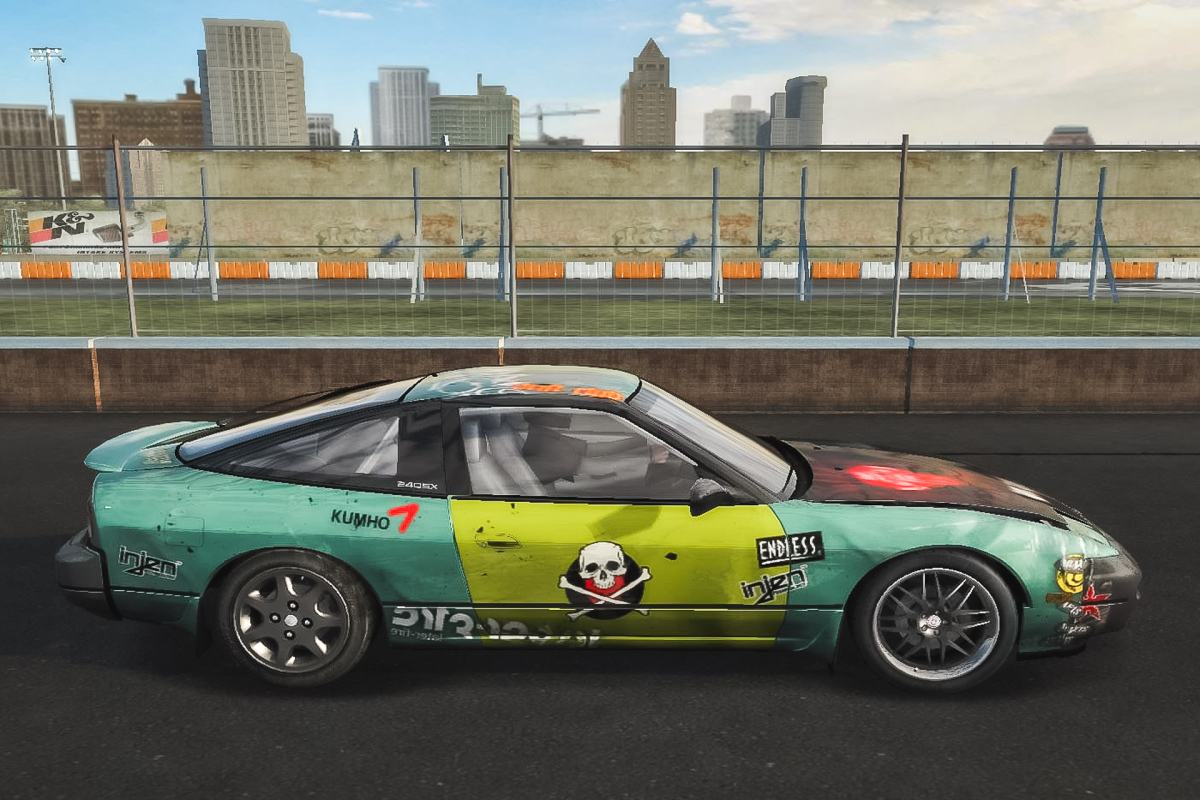 This is video game character Ryan Cooper's 240SX from Need for Speed: ProStreet – or at least a faithful, real-world reproduction of it. I thought a car like this would be impossible to properly implement, but after coming across it in person at a track day in Northern California I was quite surprised by the result.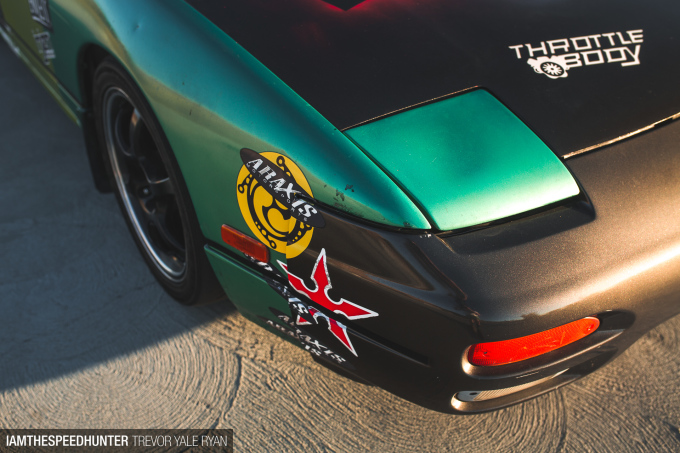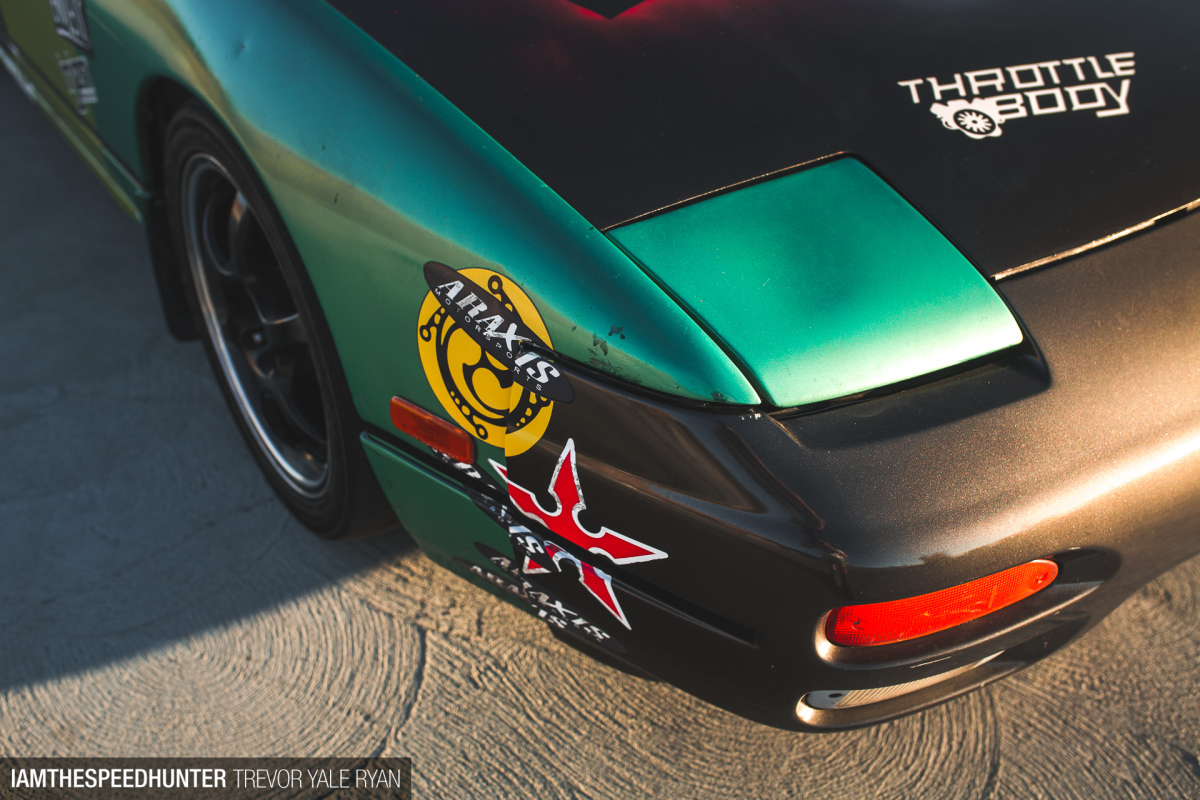 Half of the fun of this car is the entirely authentic execution; it's obviously not a build that takes itself too seriously, and it was never meant to be. At the same time, it is so fantastically well done. It's the perfect balance of silliness and dedication; a car that looks amazing because, well, it really doesn't at the same time.
If you never got around to playing Need for Speed: ProStreet after it released exactly 10 years ago, you would likely look the other way if this car crossed your path on the street. Or you might think to yourself: "another ruined S13, those darned kids!" It's definitely not a very polished car in the normal sense of the word, as evidenced by some issues it recently suffered at the track.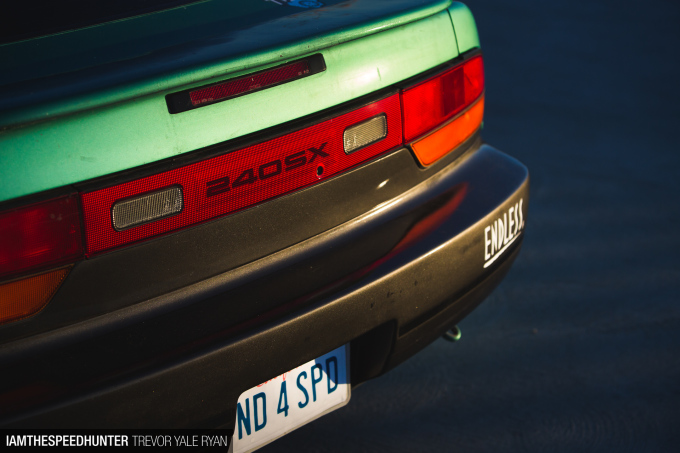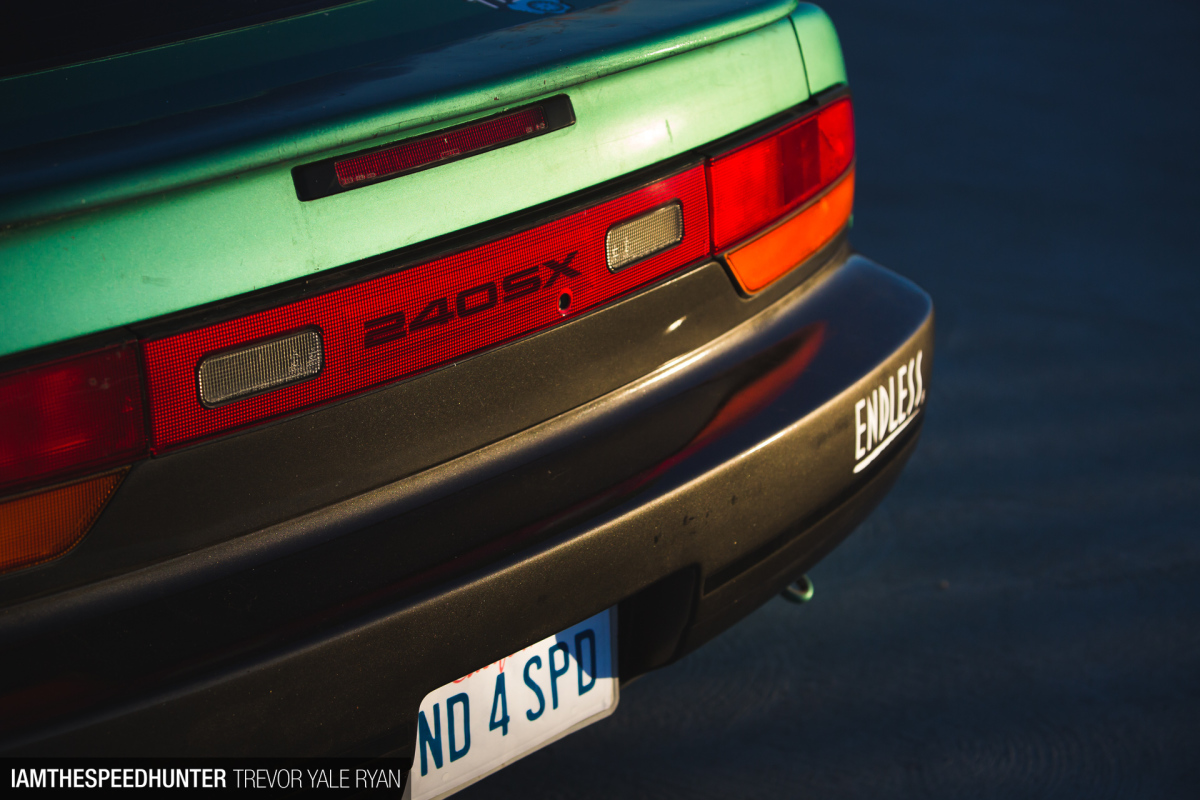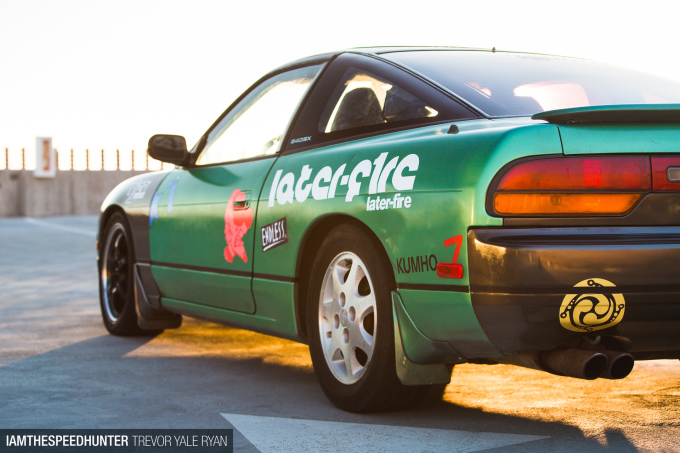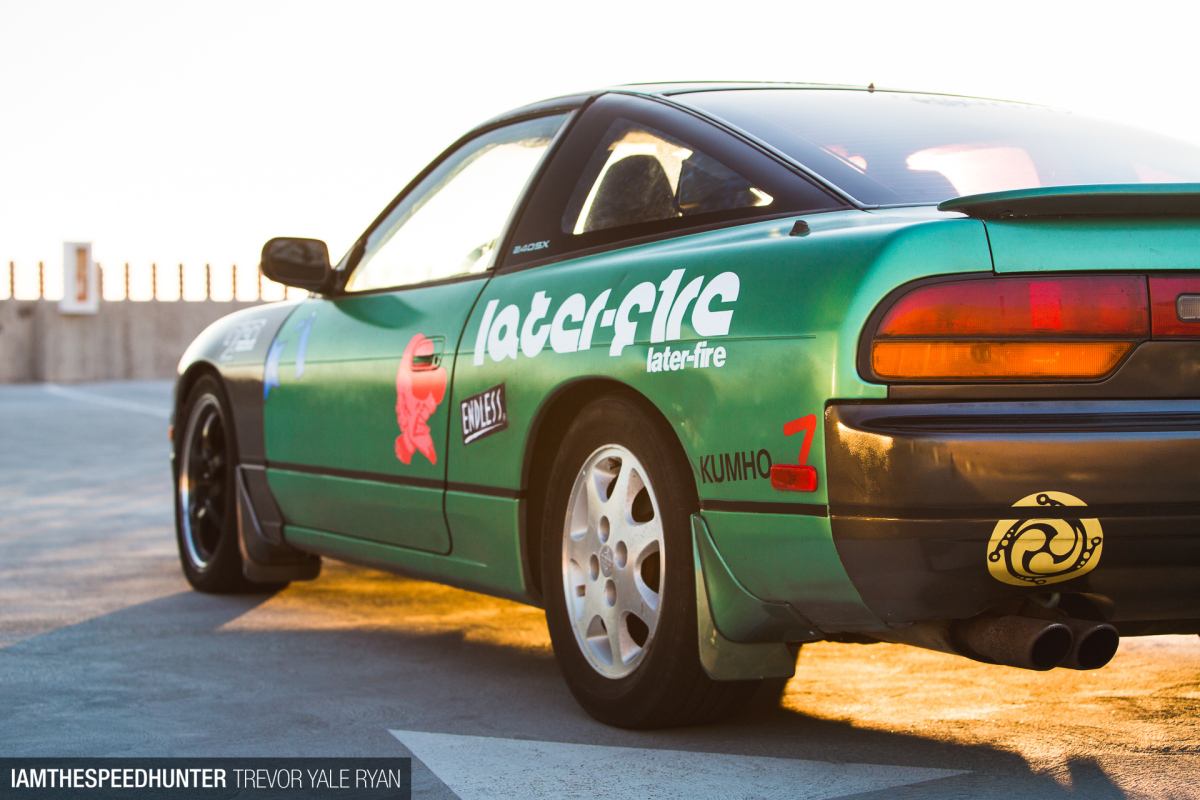 However, if you are familiar with the ProStreet storyline you'll know all about this car. It's pure video game gold: Ryan Cooper's 240SX, straight out of the 2007 arcade racer. And I mean straight out of it. From the faded grey fender down to the last custom decal, this is absolutely the S13 so many of us drove in the digital world. The mudflaps, the little spoiler, the (almost perfectly) mismatched wheels; it's all there.
Performance-wise, the mod list is likely the shortest of any that's ever been on Speedhunters. A stock S13 KA24DE rides along under the hood, and besides the Nismo LSD, the Nitrous Express wet system with a 75hp shot entirely sums it up. Just like in the game: nitrous on a bone stock motor.
But externally, it's amazing to think of the time that has gone into this 240 that probably just goes over so many people's heads. If the owner, Adam, isn't an enthusiast, I really don't know who is.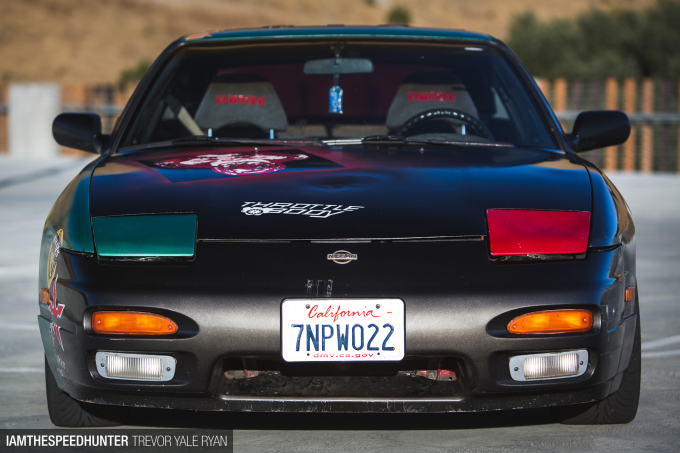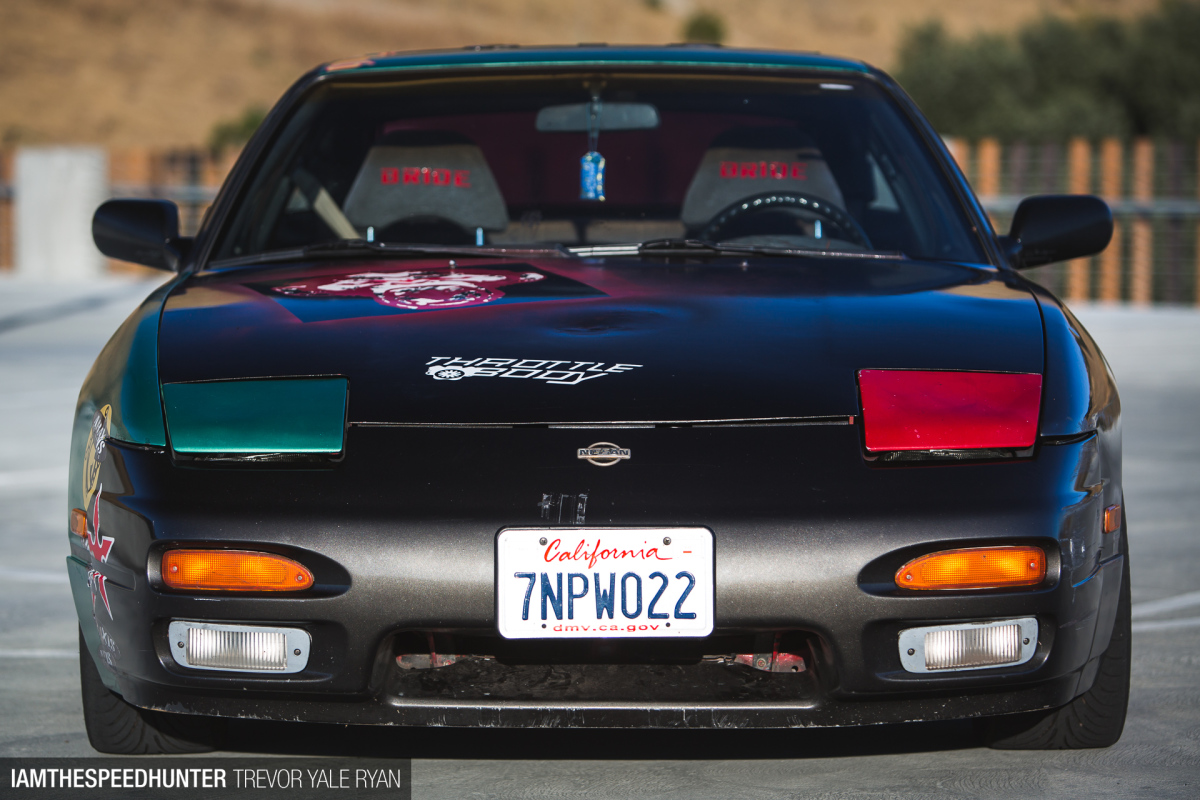 As the starter car in the videogame, the real-life version has very much the same spirit. I think we've all been there at some point, too; there's just something so relatable about a nearly stock car that likes to try and drive fast. Adam said he wanted something he could beat up on a bit, something that he could drift at a skidpad day or run grip events with on the cheap. While he's doing just that, he even went as far as to admit that it's actually more fun on the track than his other car.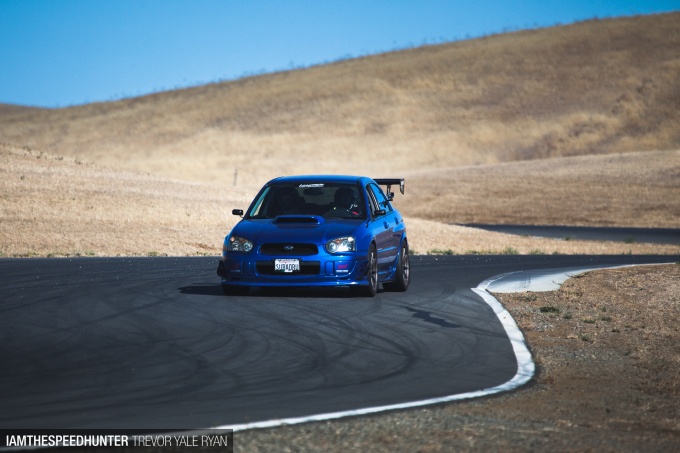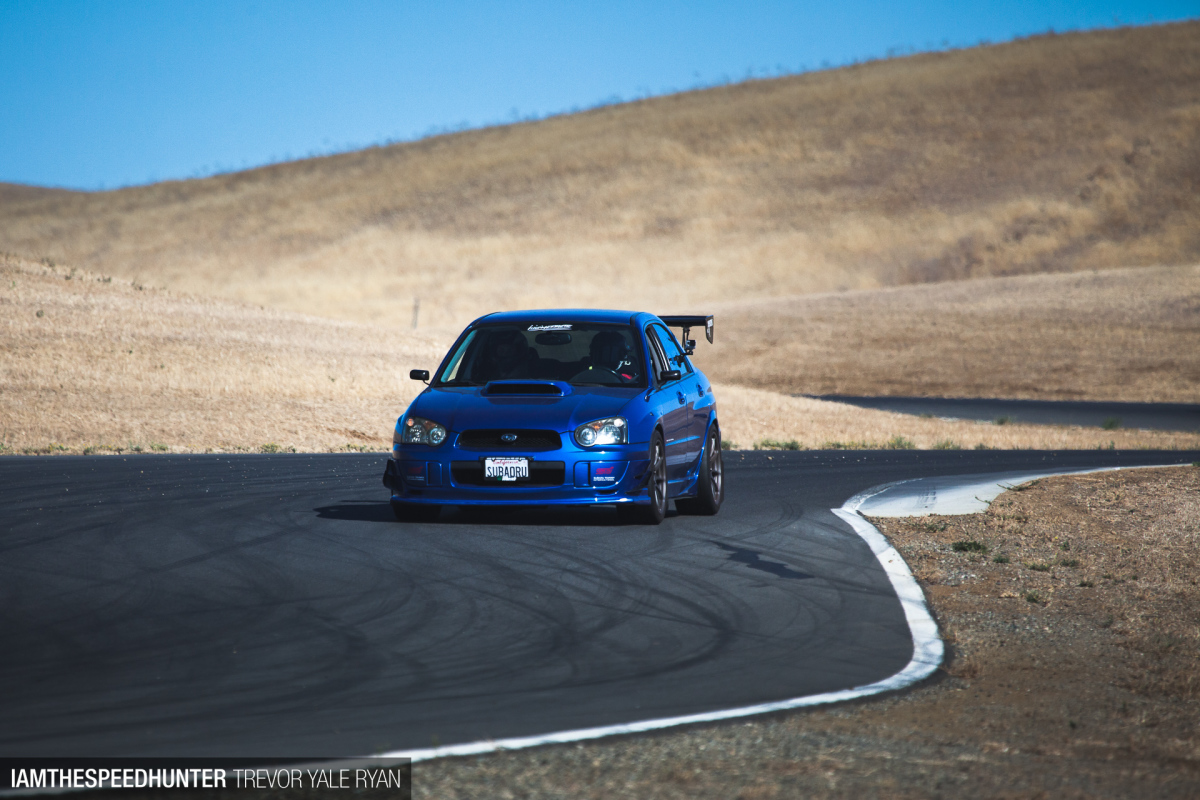 That statement carries a bit more weight when you realize he also owns a tastefully modified Subaru Impreza STI. While it might seem hard to believe that the old 240 is more rewarding on a circuit, I know exactly where Adam is coming from. With a built car, the expectations are so much higher. Not to mention, the walls seem to loom much closer in a car that costs roughly 10 times as much.
Even though I had first seen Adam a couple years back at a track day in California, I have to admit his Subaru just got lost in the sea of dozens of others running around the circuits up here. It wasn't until his taillight hobby took off on social media that I began to really notice what he was up to.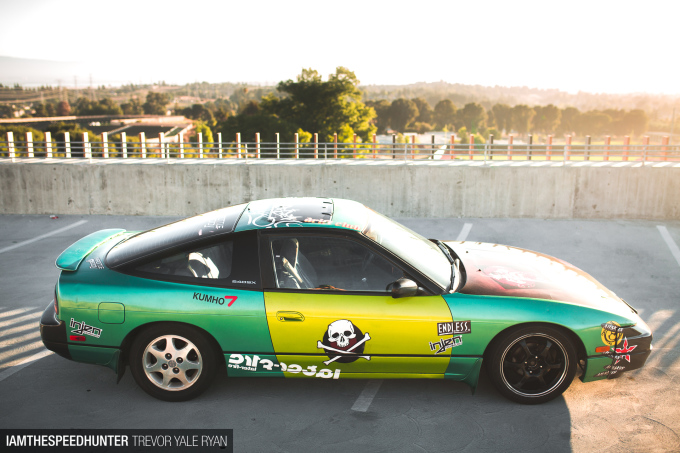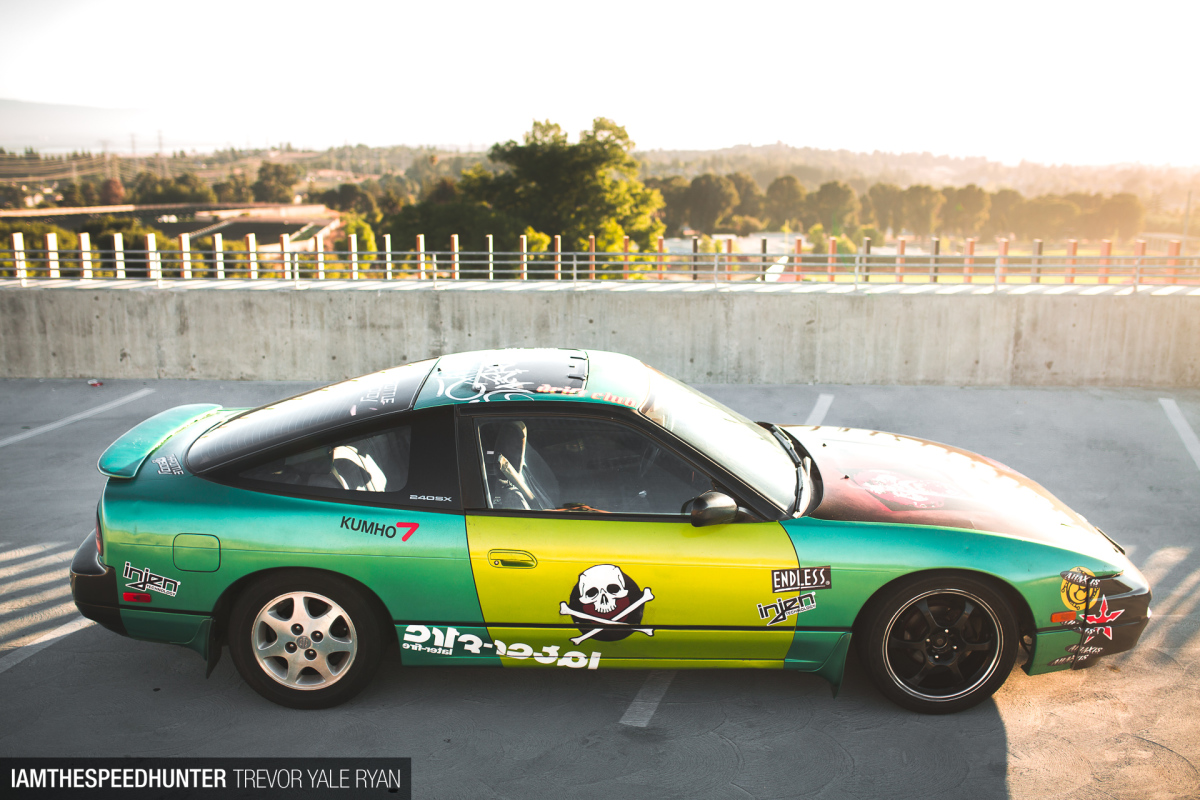 But there's none of that fancy stuff for this car; when he showed up to the track with this a couple months ago I let out a bit of a laugh. He actually did it.
I've been playing Need for Speed games all my life and getting to run wheel to wheel with this thing at Thunderhill Raceway was one of those small moments that brings a big smile to your face.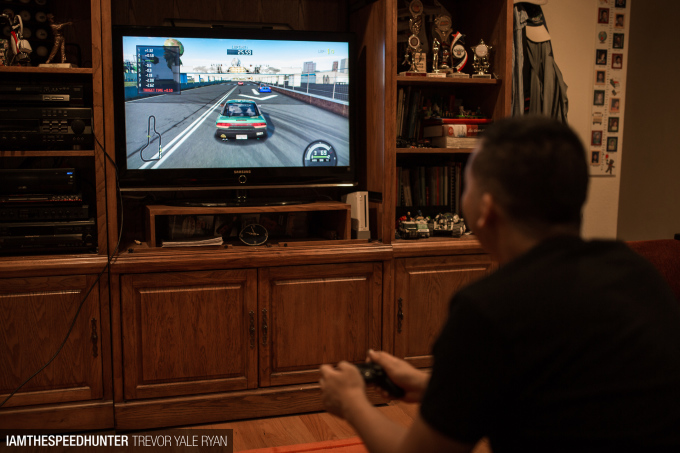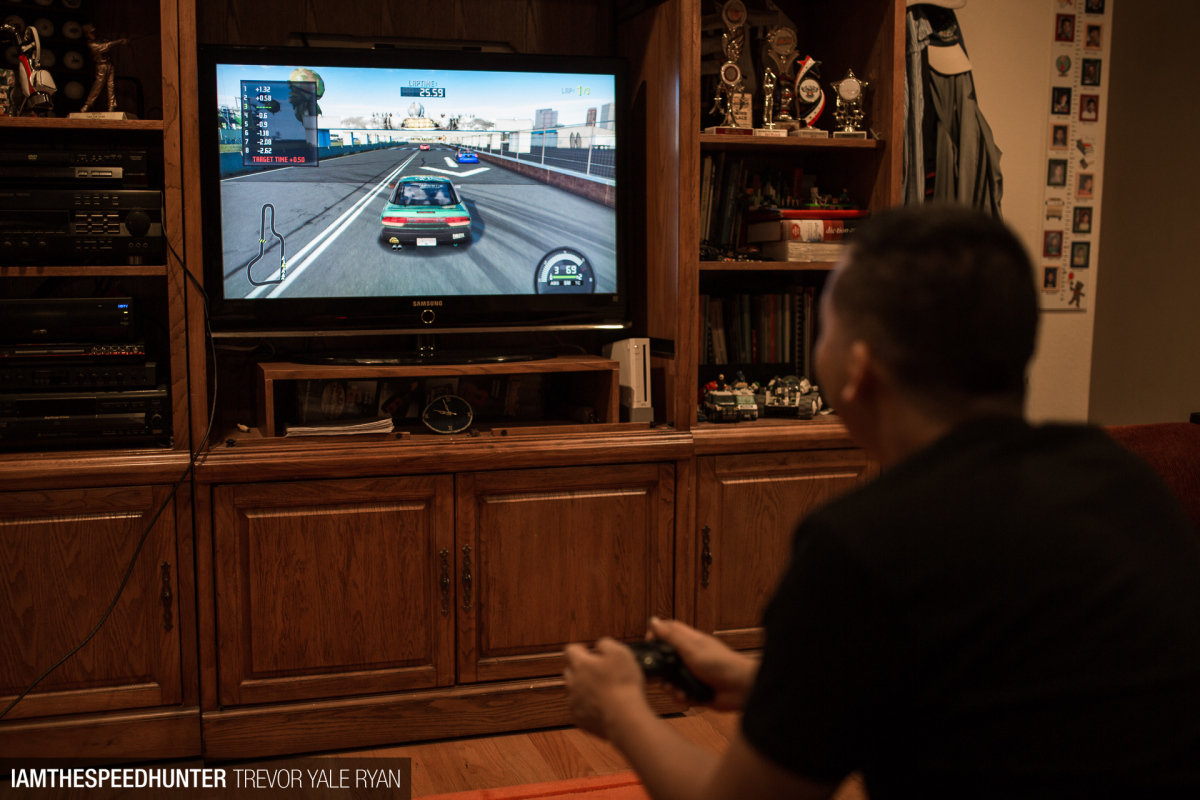 Like Adam, countless hours of my childhood were spent with friends huddled around a screen seeing who was the fastest. With a new game in the franchise releasing soon, I may just have to get back into the digital racers, at least for old times' sake.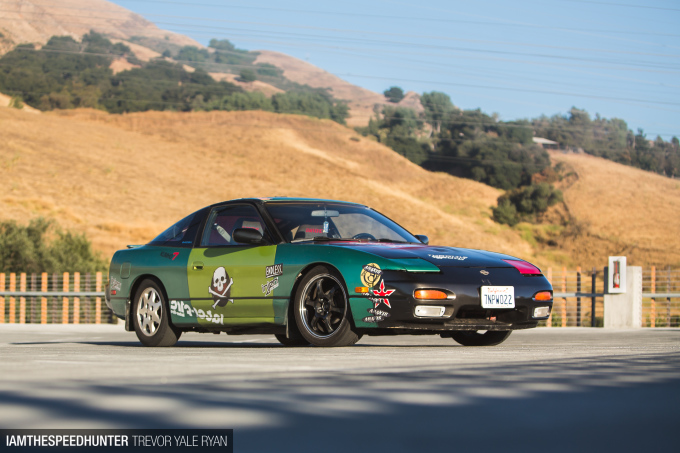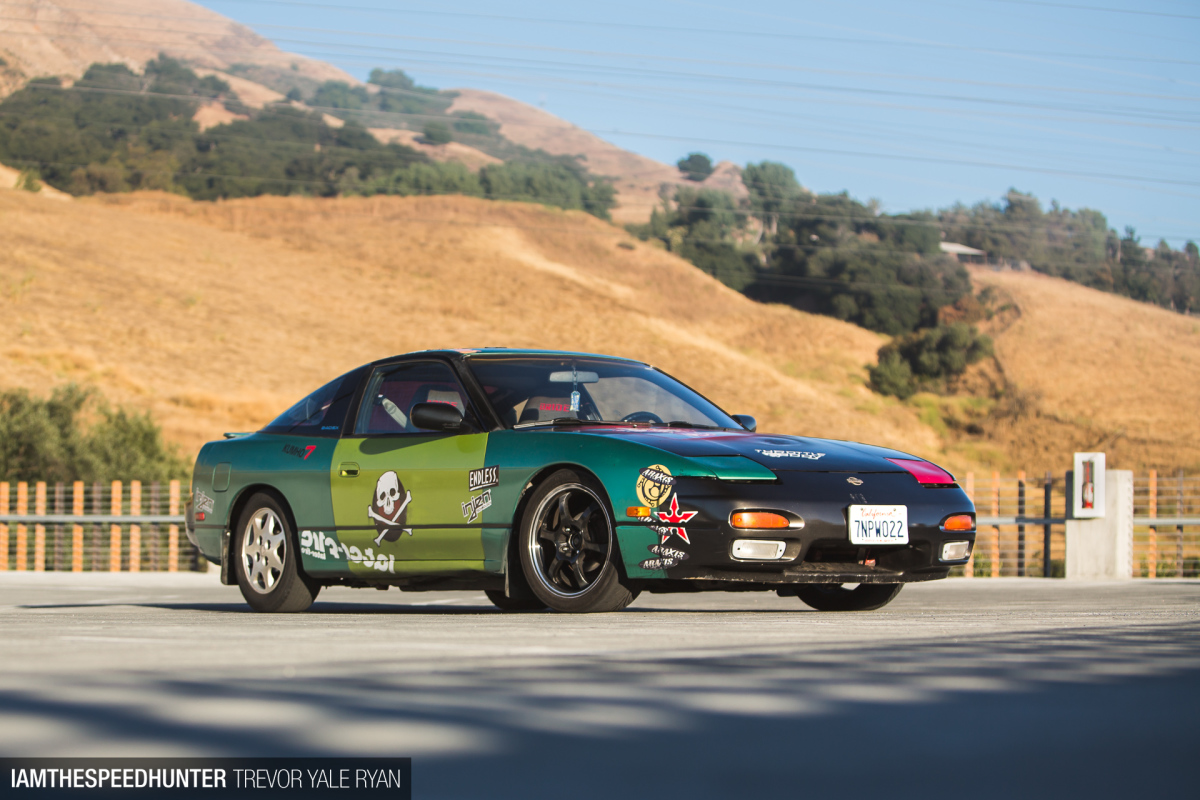 But, in the meantime, I suppose we can all take a moment to enjoy the actual car that's been created here. Despite all of those who might look at this thing and shake their heads, I know that Adam is certainly having a raucous good time in it.
Trevor Yale Ryan
Instagram: tyrphoto
TYRphoto.com
Additional Photos by Cody Wilbur