Stepping Into The Vault
If you're reading this, I'm sure you're already well-versed in the greatness that is the Petersen Automotive Museum.
I know for certain that many of you have been there yourselves, too. I've already said it, but every time I go to Los Angeles I try to make time to stop by and see what's changed.
It was on my most recent visit to the Petersen – which I was at to shoot the new Japanese exhibits along with The Porsche Effect - that I was afforded the rare opportunity to take photos in the Petersen Vault. If you're unfamiliar, the Vault is essentially the Petersen's storage area which spans some 60,000 square feet and includes some of the most special cars ever made.
In years past the Vault was on total lockdown, with some of the vehicles here trickling in and out of the upstairs exhibits over time. Despite the incredible calibre of the cars downstairs, this space was not for public enjoyment, but recently the Vault's been opened up for tours.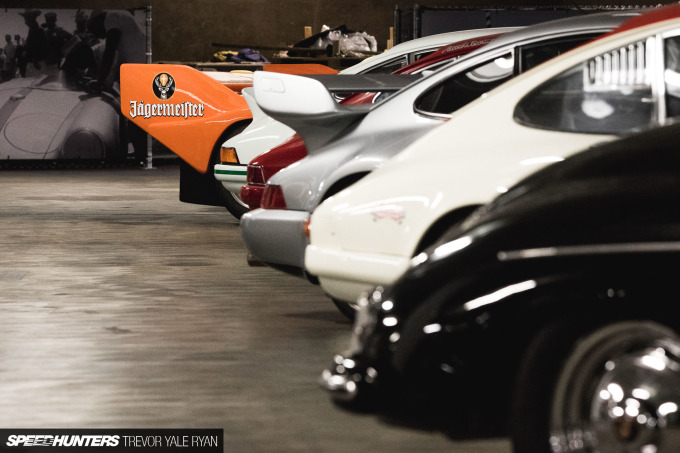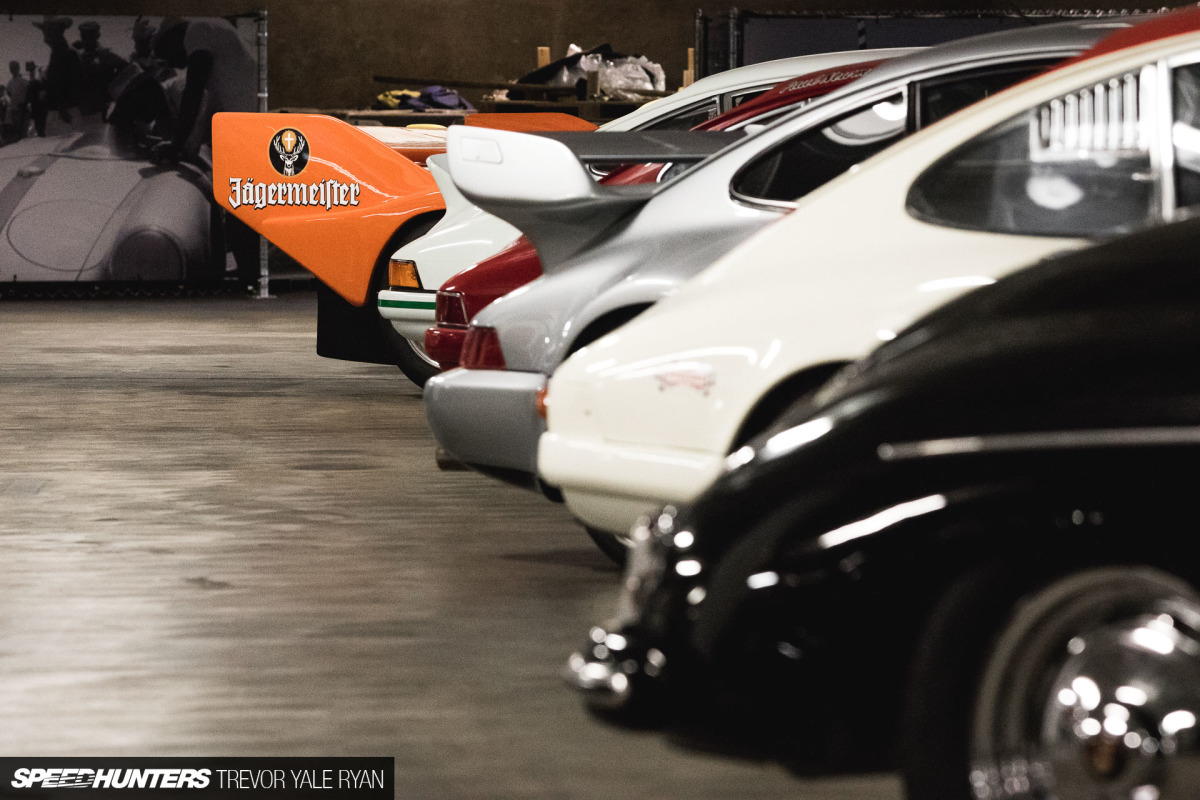 While you aren't allowed to bring a camera into the underground space, I really encourage you to buy a ticket for a tour down here. I'll do my best to bring you a taste, but with over 250 incredible cars it's definitely something that's best experienced in person.
Each tour has an individual flair to it too, as you'll be guided through the collection in a small group by any one of many incredibly knowledgeable docents. Due to this, no two tours are exactly the same.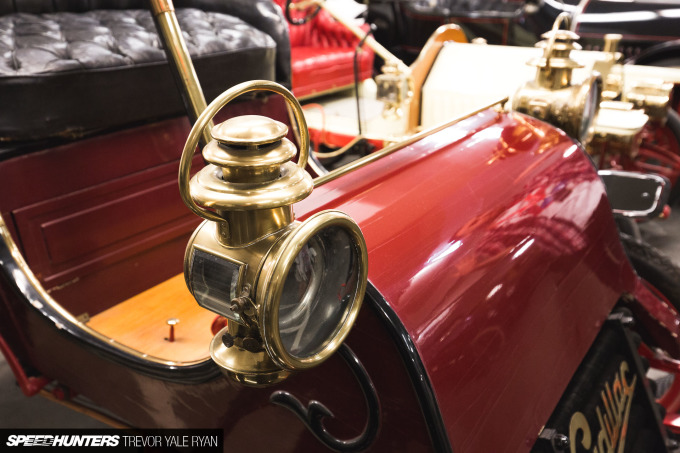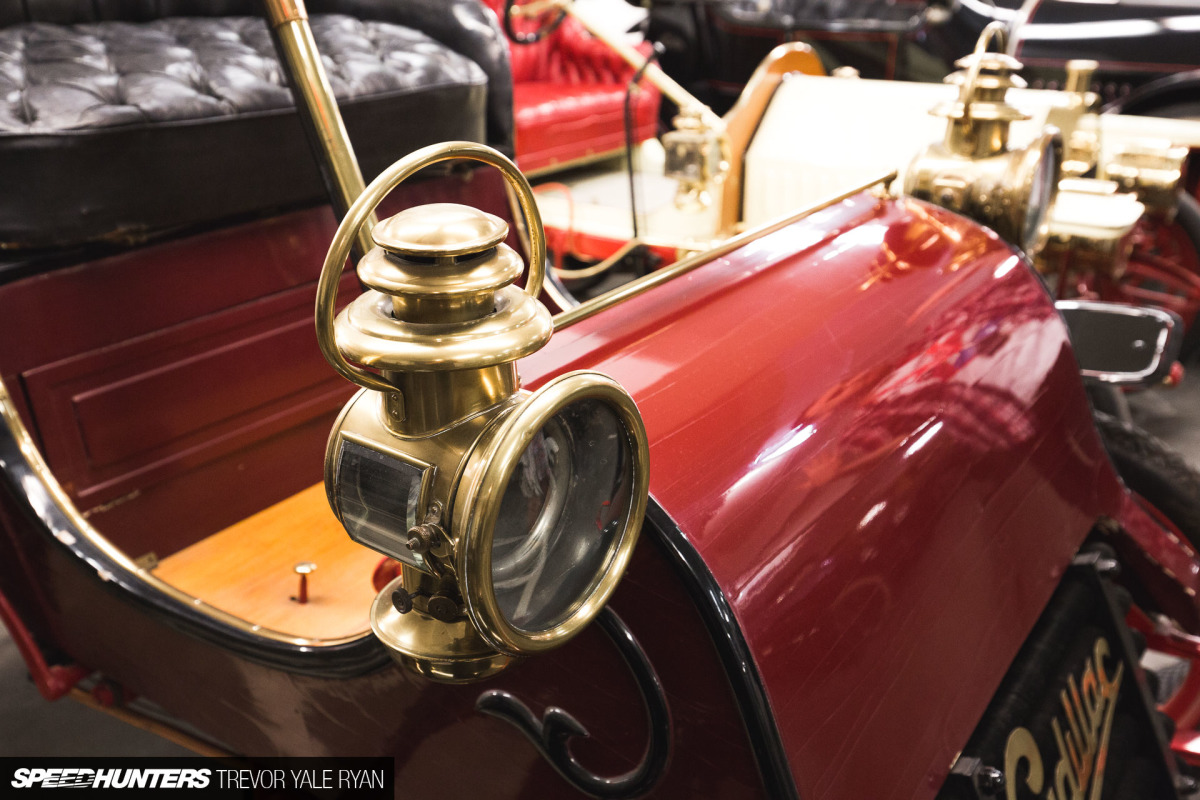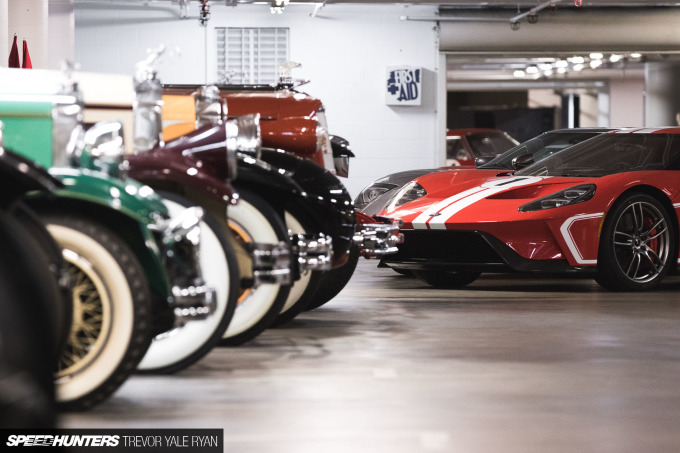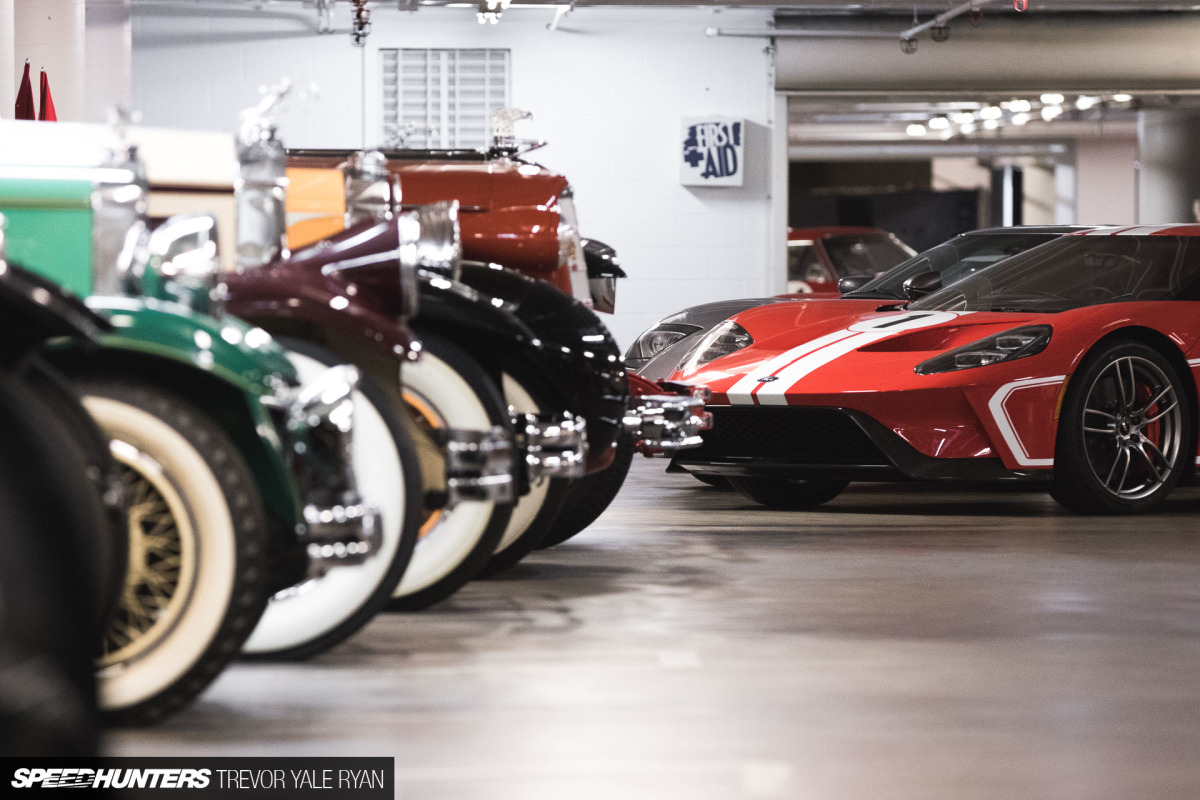 For my hour (or was it two, or three?) in the Vault, volunteer coordinator Max Tufeld kindly walked me through automotive time.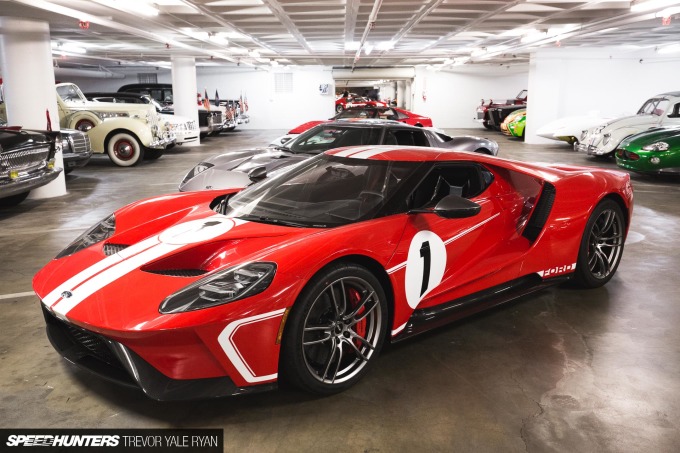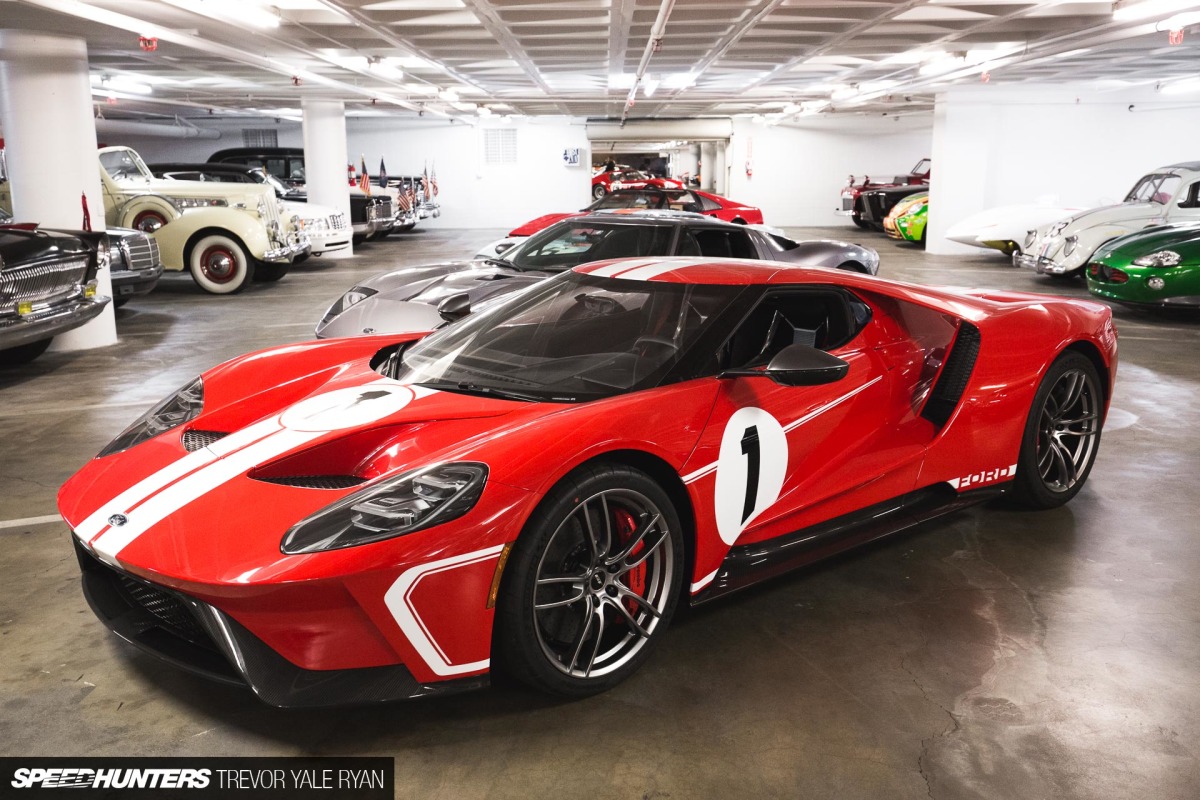 He explained that the Vault has been completely reworked with six distinct areas to allow for cohesive tours rather than a random hodgepodge of amazing machinery.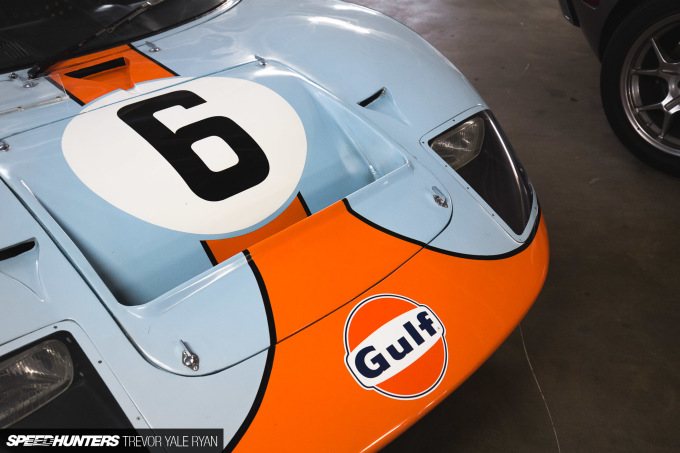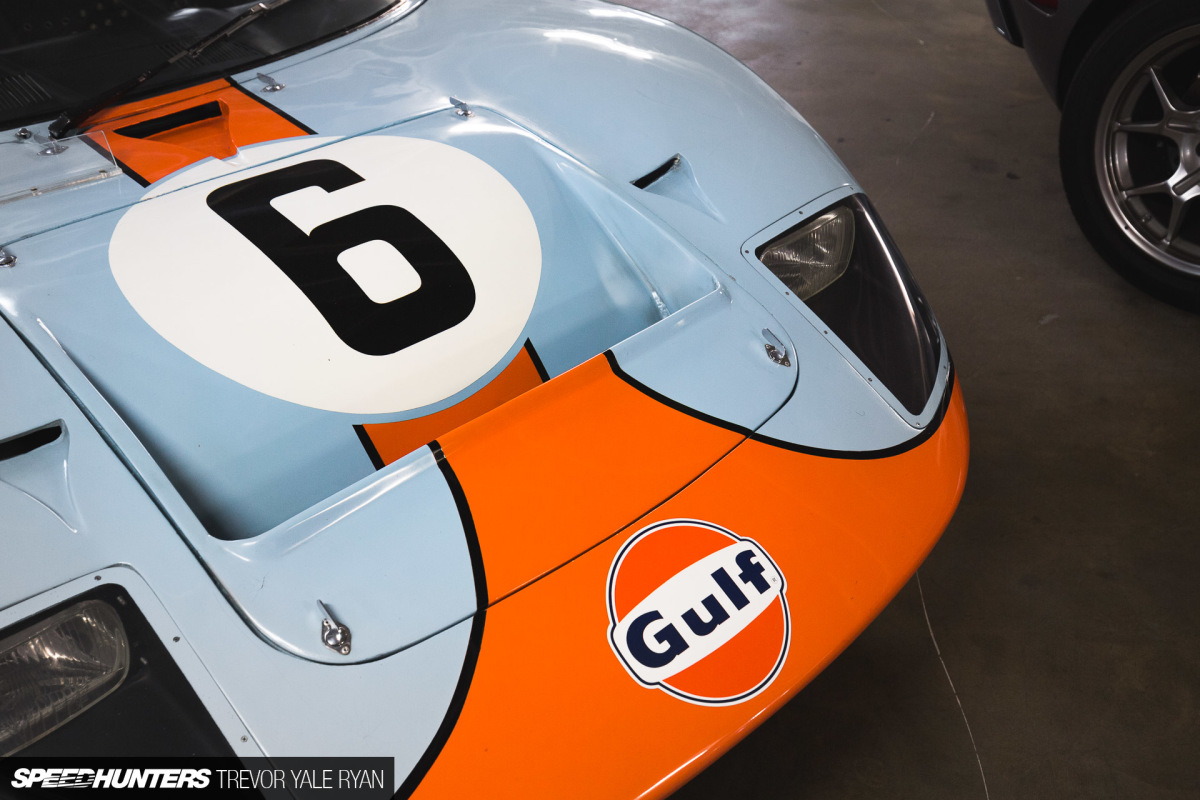 Perhaps the best part of the collection is that these cars, while phenomenal on their own, each have a very specific history. This is the Ford GT40 which won Le Mans in both 1968 and 1969.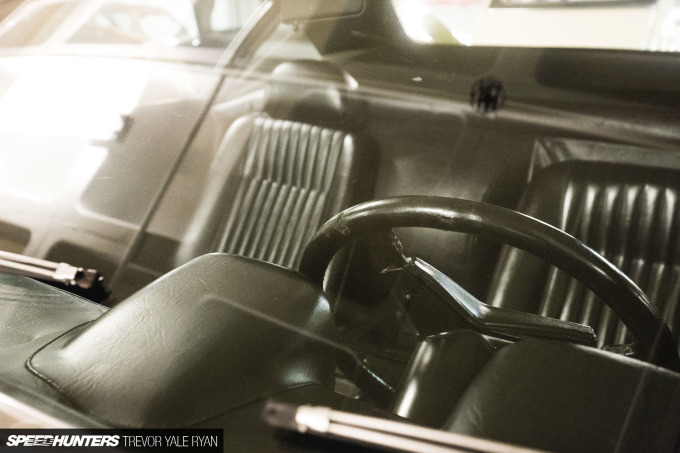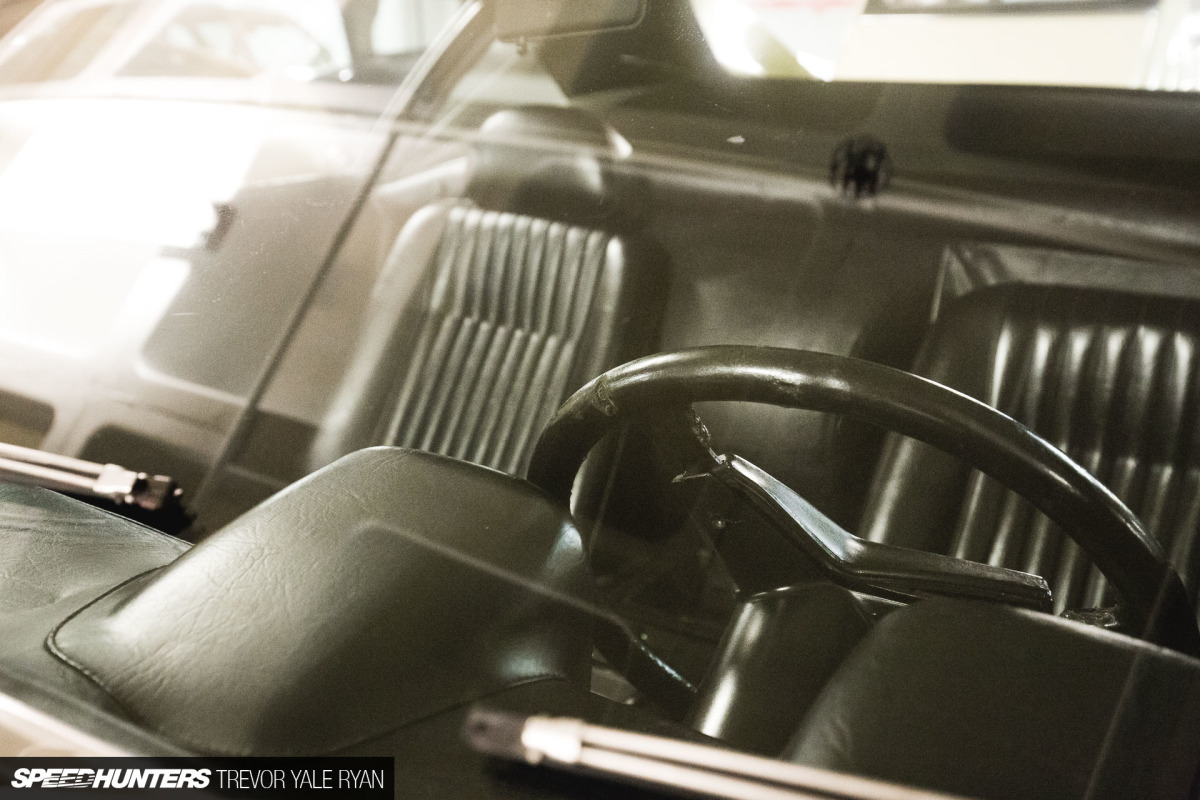 This is the steering wheel of a yellow De Tomaso Pantera which Elvis Presley shot a bullet through when the Ford V8 wouldn't start.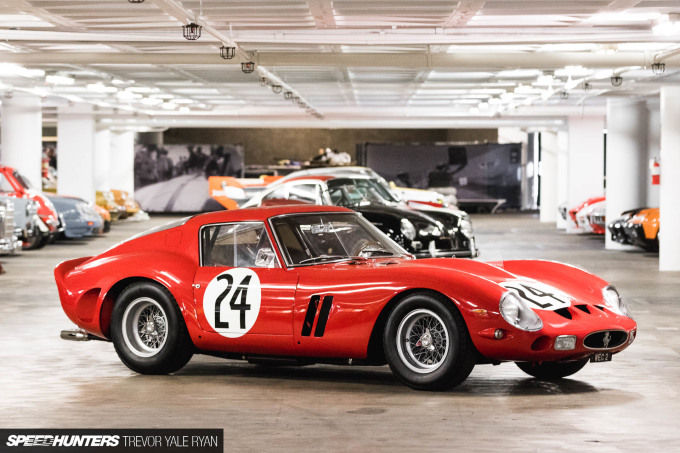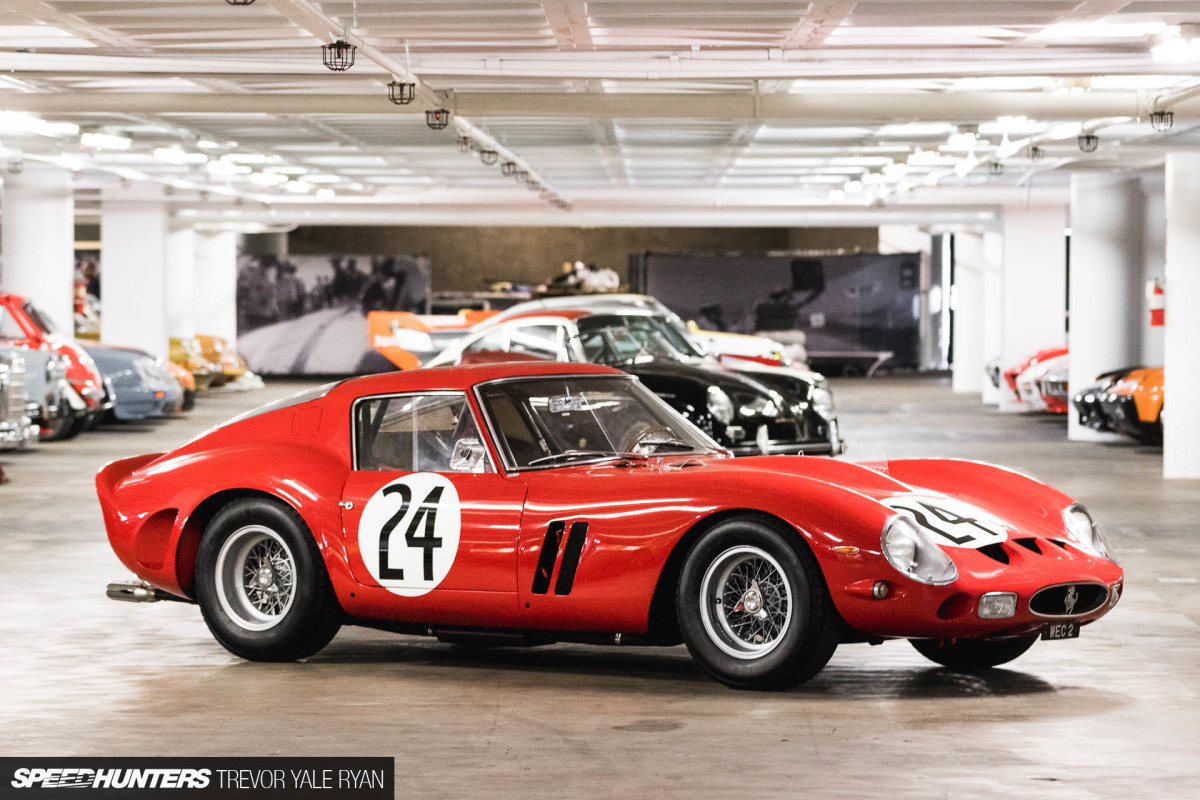 This Ferrari 250 GTO is the GT class winner at the 1963 Le Mans, bested only by a prototype Ferrari 250P, making it perhaps the most desirable example in existence. I'm told it's actually moved on from the Vault since my trip there, further proving my point that no two visits will ever be the same.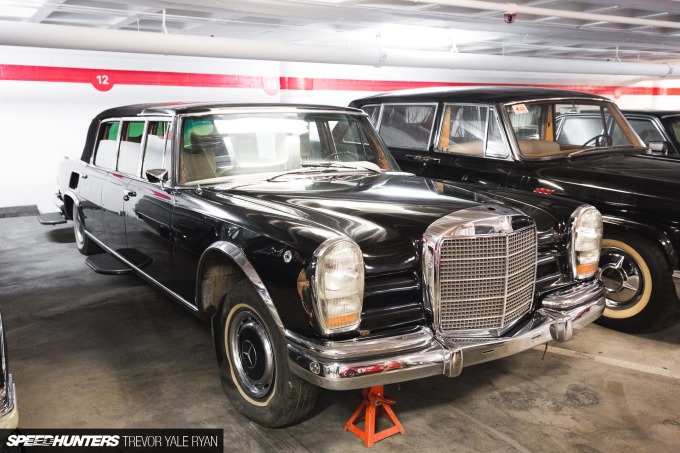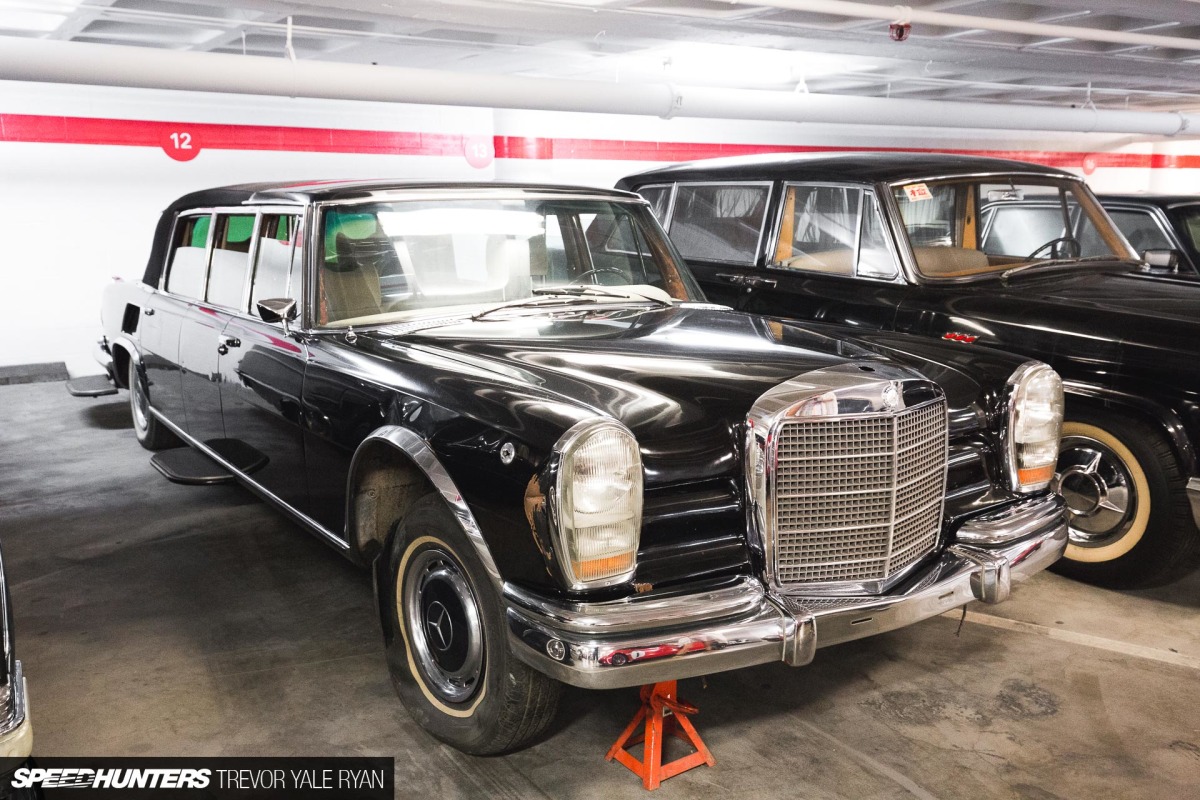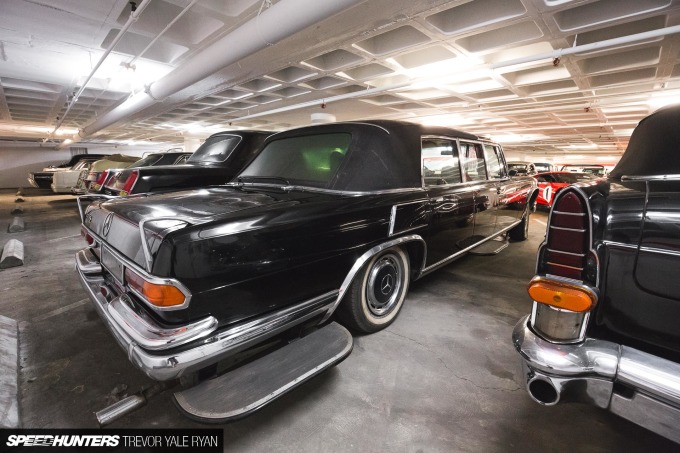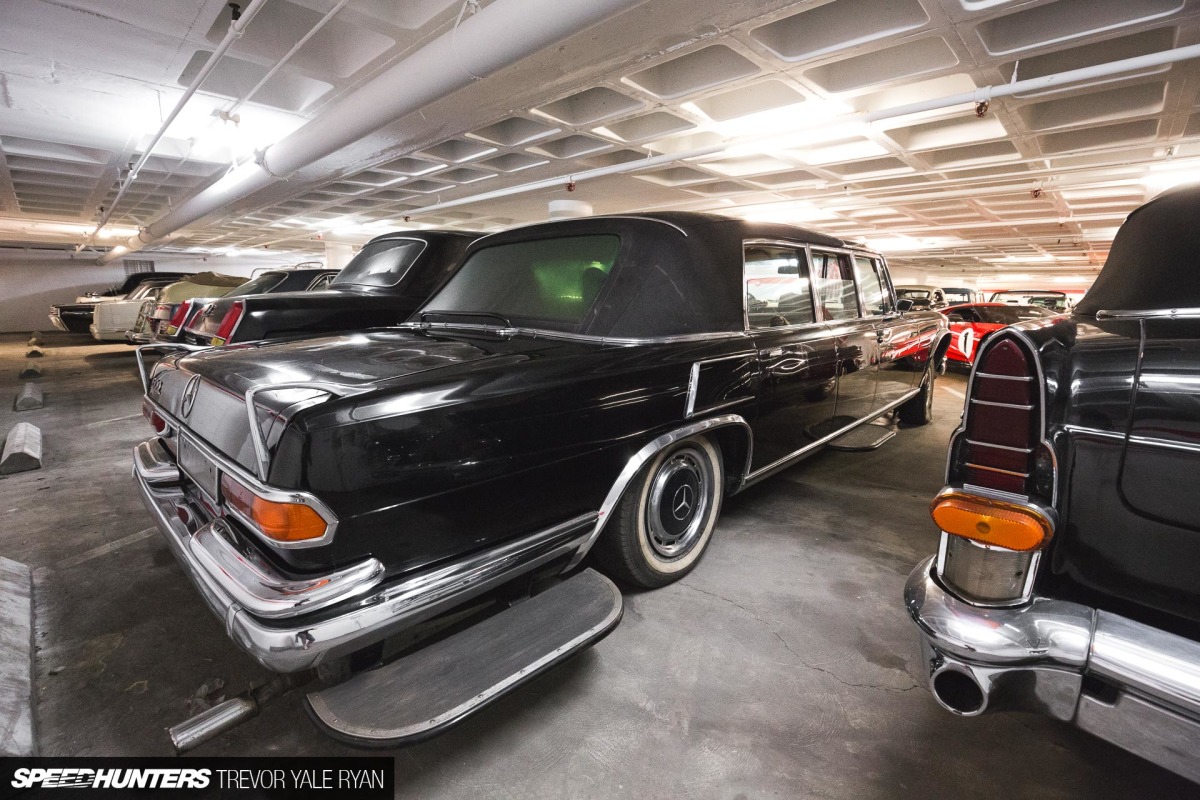 Some cars have presence because of their racing history, their ride height or bodykit, or because of their rarity. This car has presence because it belonged to Saddam Hussein.
My new best friend Max pointed out that Hussein was chauffeured around in a convertible, a fact that I know I would have overlooked if he hadn't mentioned it. Max explained the significance of this, which is more apparent when you look at the bullet-proof glass in the cars of other world leaders which surround the Mercedes. The Iraqi president really felt that he was untouchable.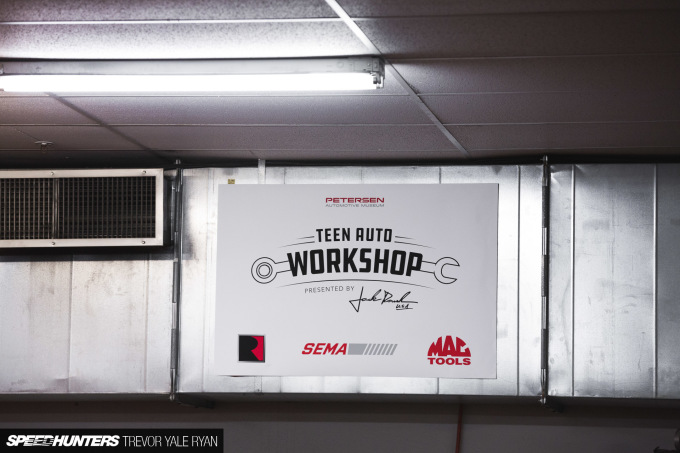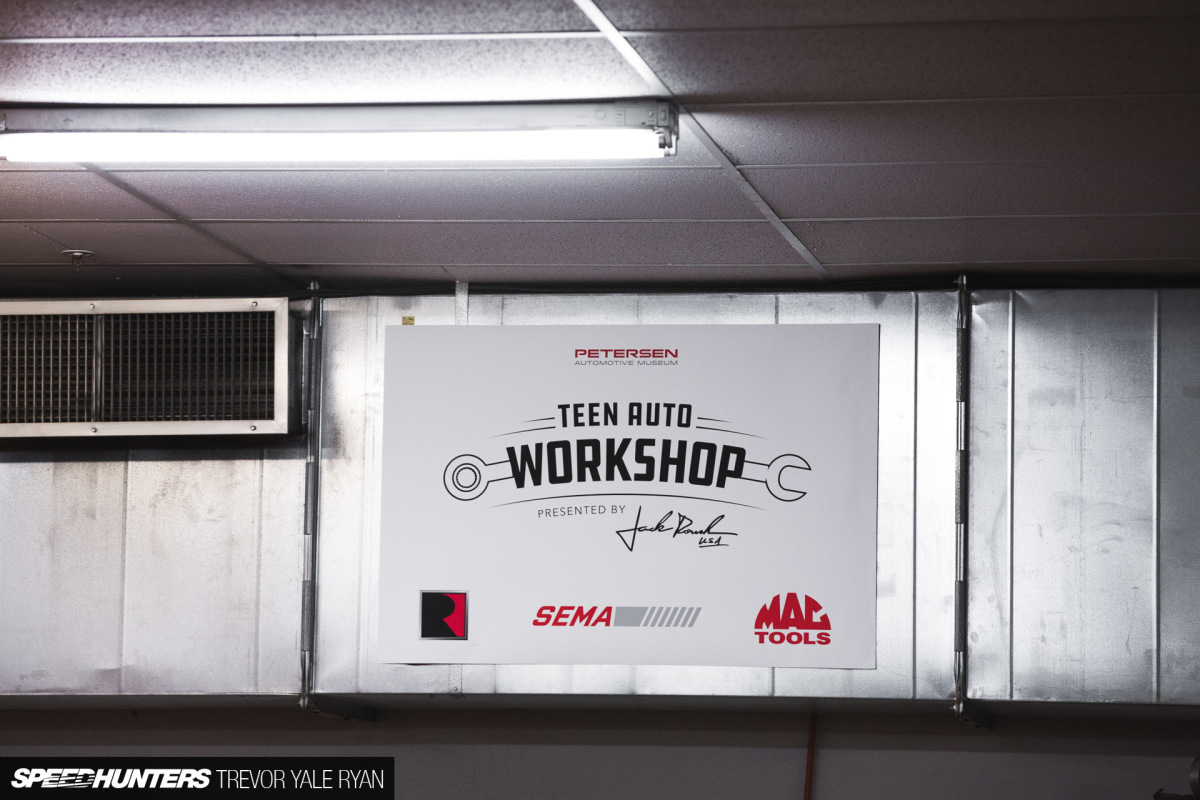 I really could go on forever, so I suppose I'll wrap it up with one other personal tidbit I learned from Max, which is that (nearly) all of the cars in the Petersen Vault run. To further this, there's an ongoing summer program in the Vault for high school students, which covers the basics of automotive mechanics. The students get to work on a car that's actually in the museum's collection, doing general maintenance and the like.
As the vast majority of the cars at the Petersen are kept in running condition it's a natural progression to have kids along for the ride. This fact alone is surprising enough as I half expected the cars here to be, well, stagnant museum pieces. But Max explained that the whole point of the Petersen Automotive Museum is to preserve automotive greatness and, naturally, part of that is ensuring that as many of these cars as possible can move under their own power.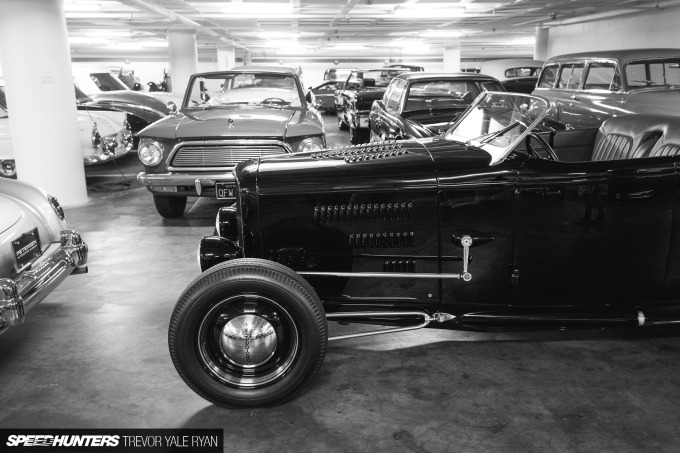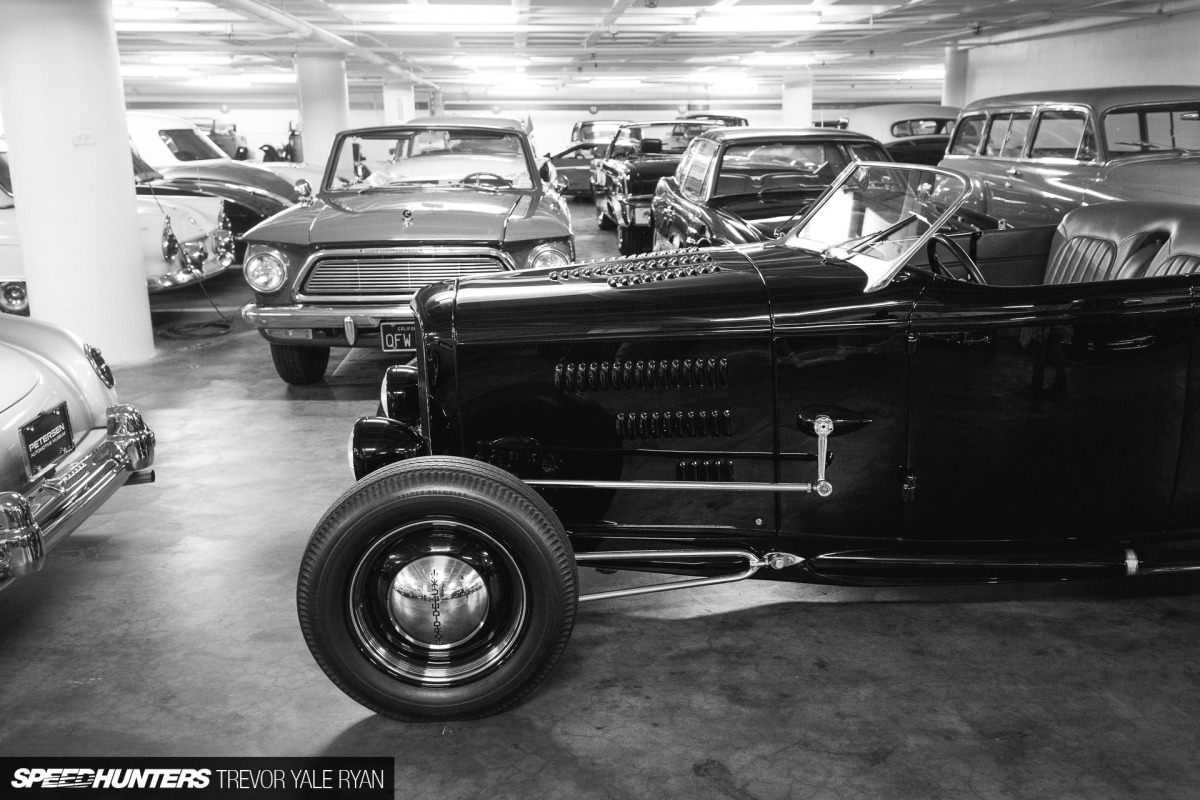 From the Doane Spencer Deuce, the oldest known surviving hot rod, to high-tech Formula 1 cars, the Vault is a special experience and there's far too much to take in with one pass through the collection.
I really encourage you to see these cars for yourself next time you're in the area. It is quite possibly the highest concentration of amazing automobiles on Earth.
Trevor Yale Ryan
Instagram: tyrphoto
TYRphoto.com
Full-Screen Mode