GT1
What is it about Porsche that's so special? It's not a particularly difficult question to answer; much harder would be to deliver a concise response. Porsche has had decades' worth of success in so many different areas, and everyone has their own reasons for loving the brand.
Due to this, it's only fitting that one of the Petersen Automotive Museum's recent exhibits has been dedicated to the marque. Here until April of 2019, The Porsche Effect strives to answer a similar question. More specifically, the exhibit explores how "this marque became a recognizable symbol of postwar affluence and an iconic producer of luxury vehicles."
As predicted, the answer is not simple. Instead, it spans through five distinct collections within the exhibit which are titled Elements of Style, Zuffenhausen and Beyond, Extended Families, Innovation through Competition, and Word/ Image/Object. It's far too much for me to discuss in any detail here and the exhibit really is something you need to see in person.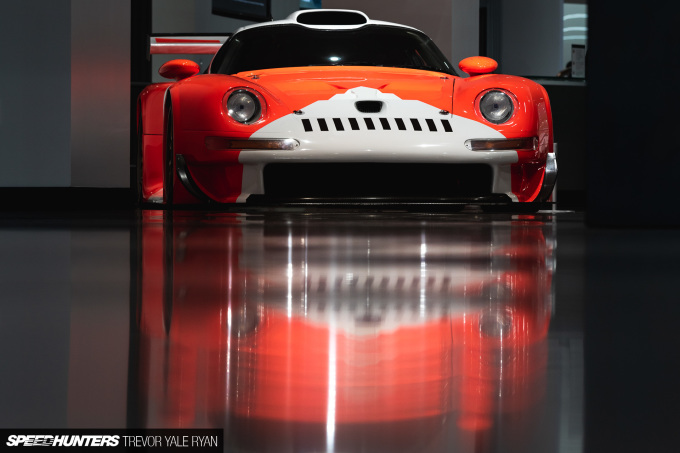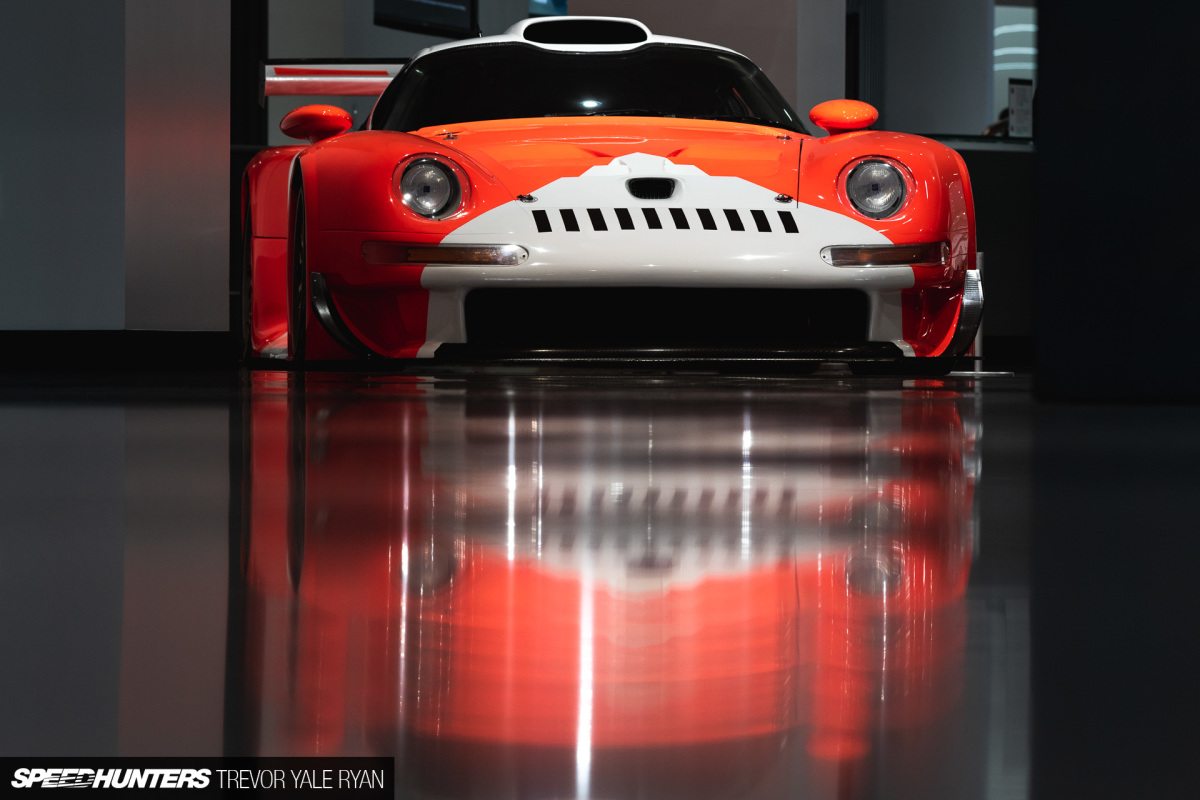 But there were a few cars in particular that really commanded my attention. Especially this one, which you'll come across in the lobby before even entering the exhibit.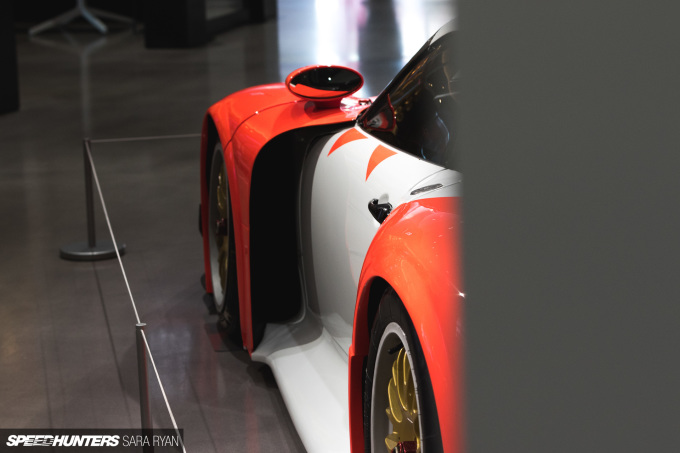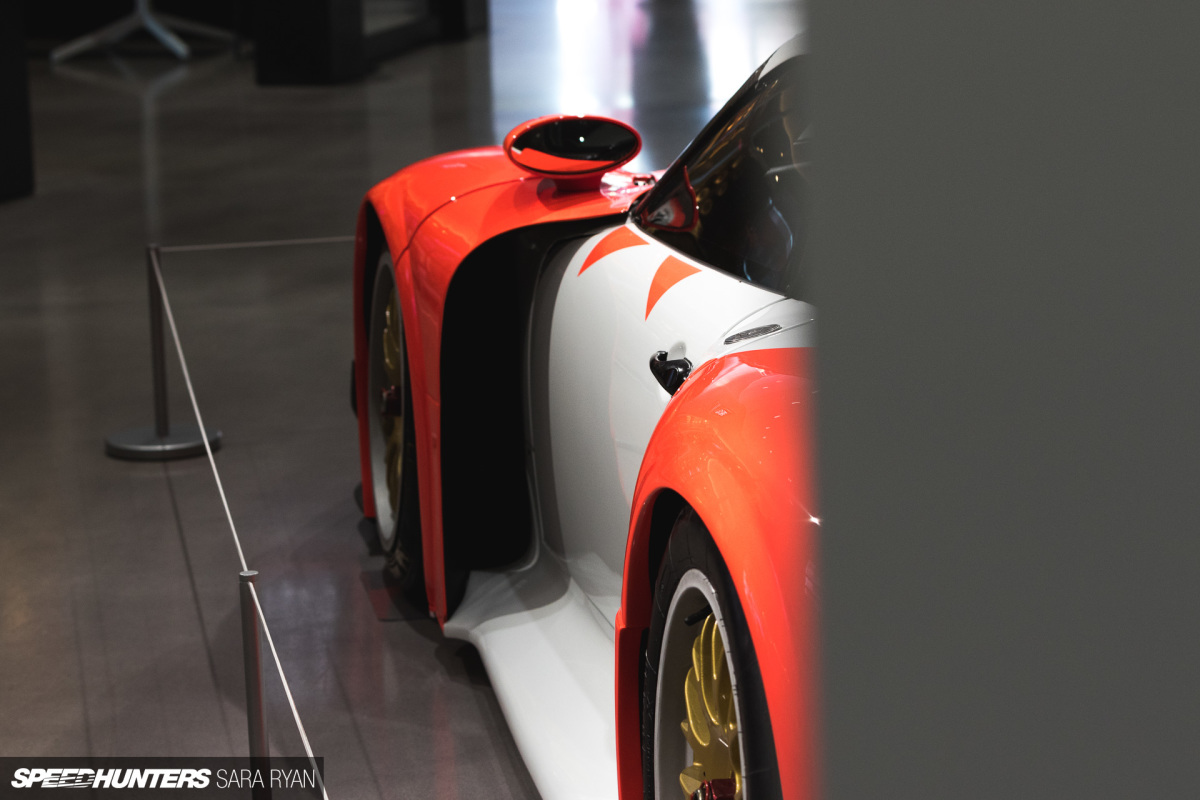 This particular Marlboro-livered 993 GT1 earned 21 podiums, which included eight wins, over 36 races. While my polarizer was wreaking a bit of havoc on the bright neon red paintwork, most will know that this orange-ish hue is indeed the actual color of the car.
The reason for this lies in the old technology that powered our televisions in decades past. With most of the audience watching races on TV, this color would come through as the proper red if you were following along at home. While no longer a direct advocate for tobacco, I'm glad the iconic livery was retained.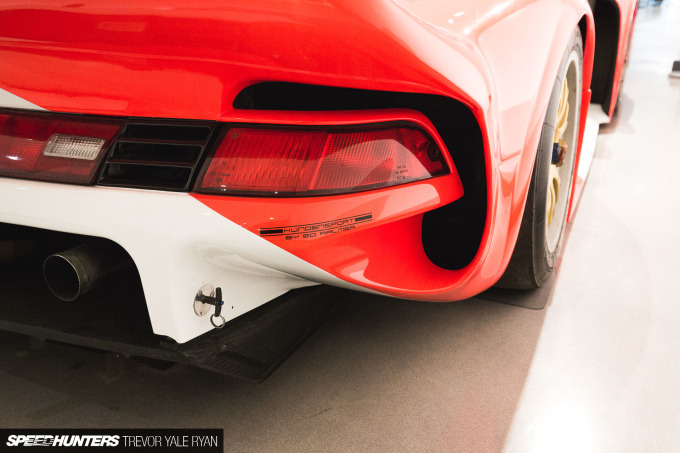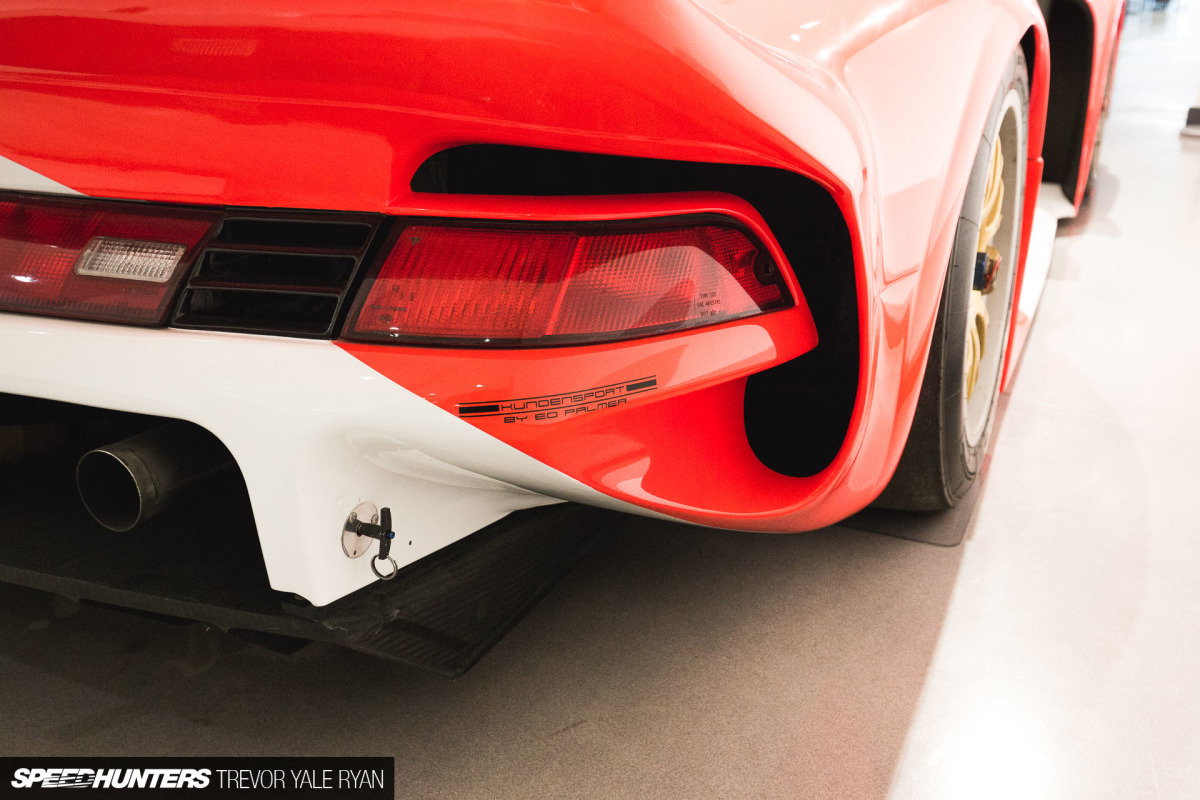 I spent a good 20 minutes here in the lobby absorbing this one car. The bodywork is phenomenally impressive and seeing it up close brought back memories of my younger, more defining years when this car first made an impression on me.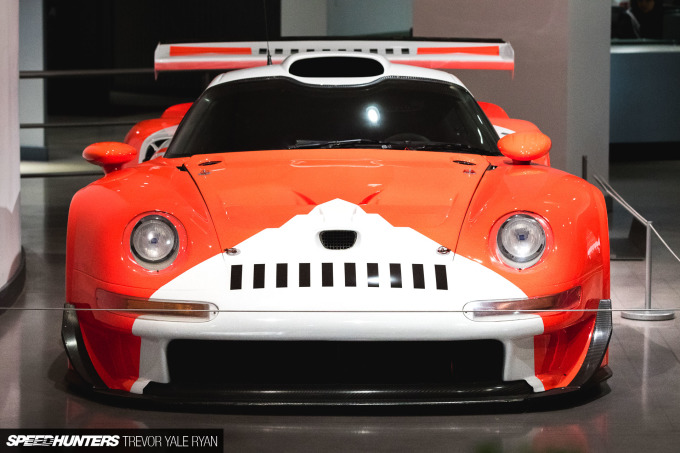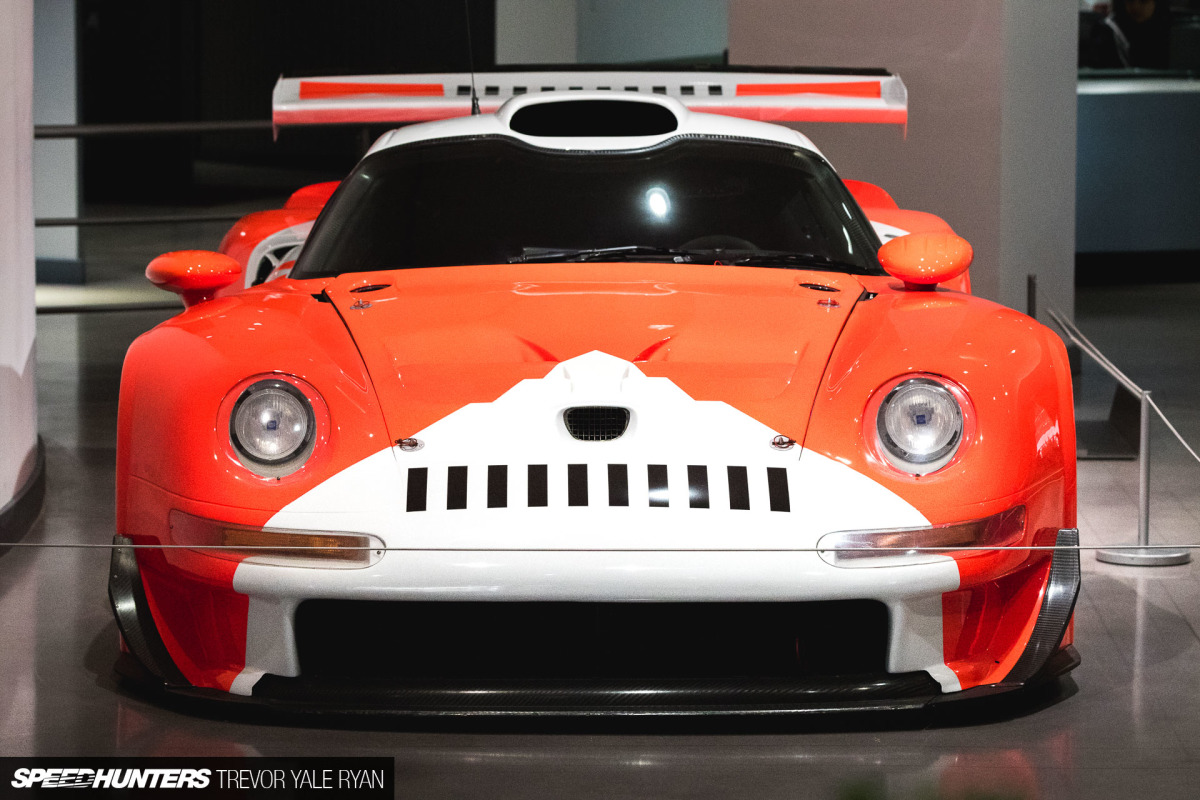 Personally, if I had to represent Porsche with one car, this might have to be it.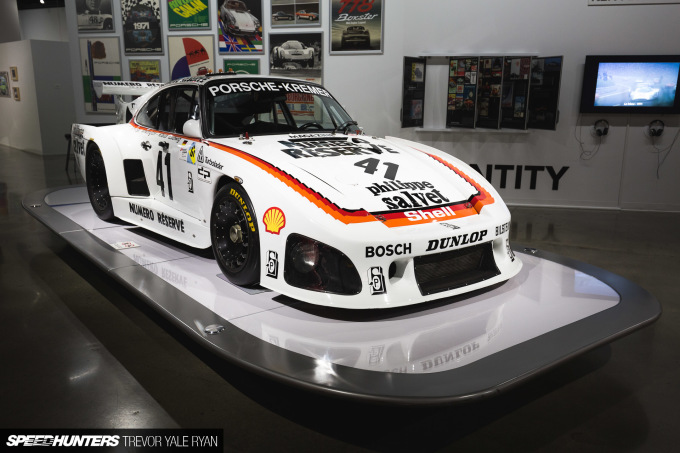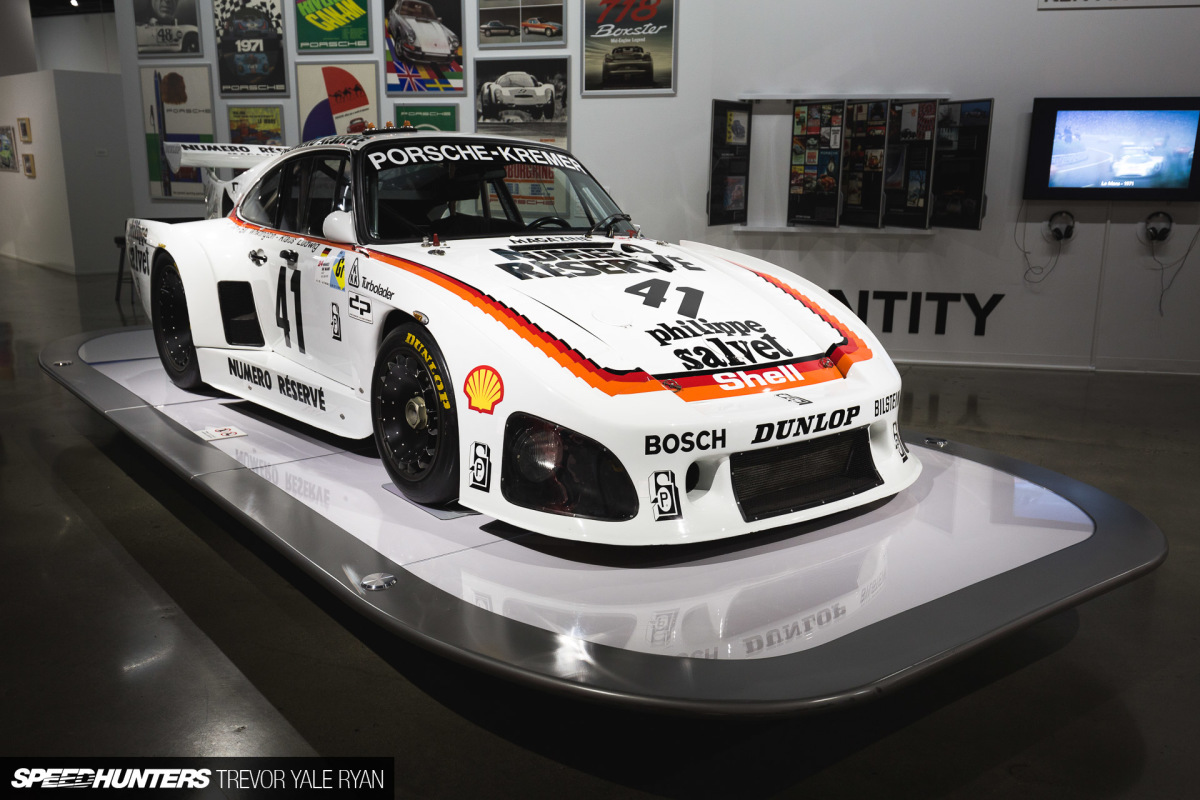 Or would it be the 1979 Le Mans-winning Kremer Racing 935 K3 tucked into the back of the exhibit? I fell in love with the 993 GT1 when it was released during my childhood, whereas this car is one that I've come to appreciate over time.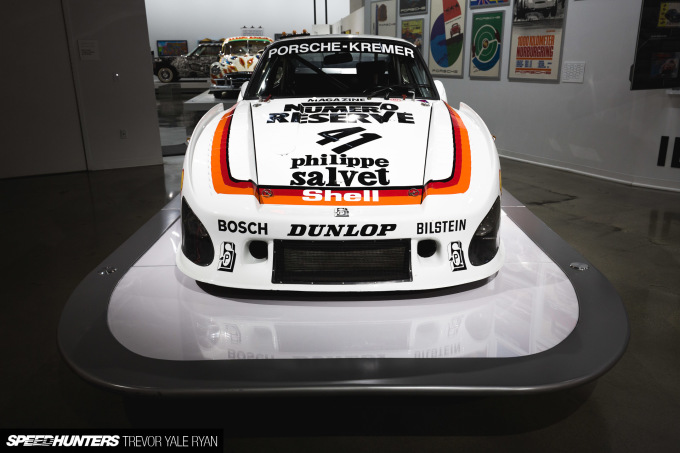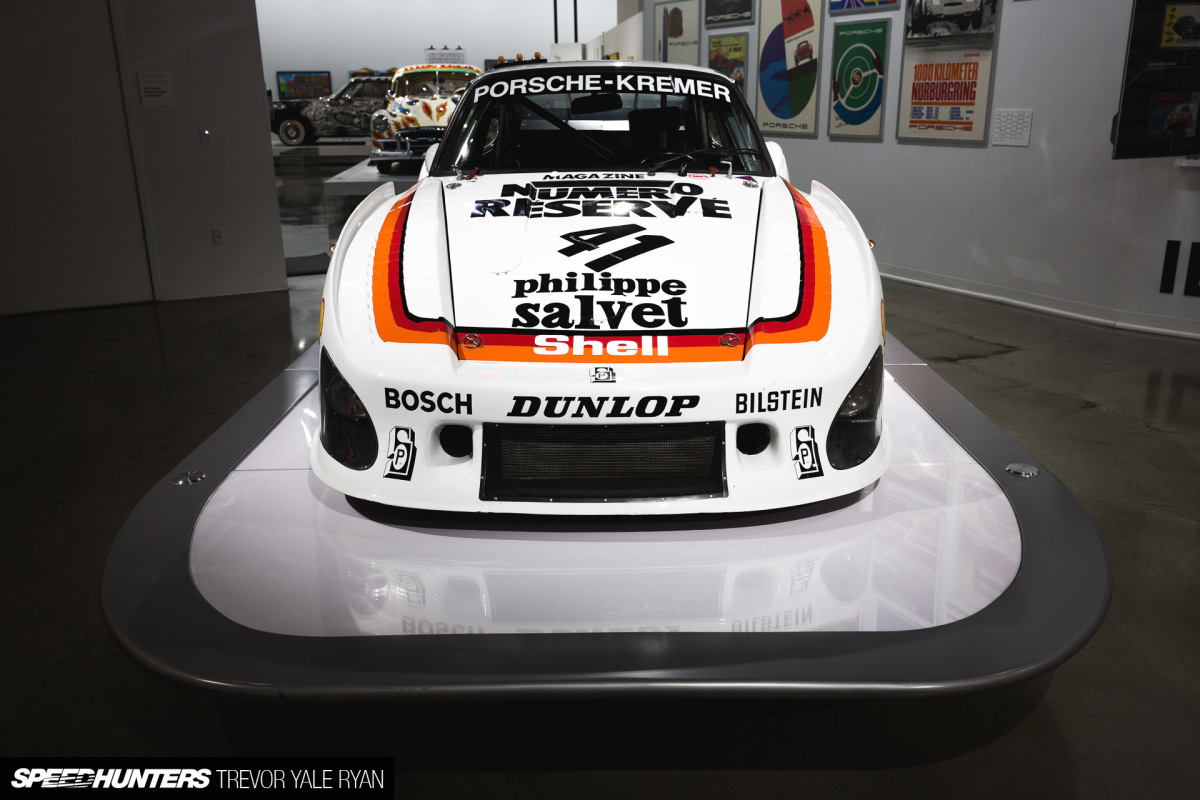 Clearly sharing similarities to the bodywork of the one-of-one DP Motorsport 964 Turbo I shot in Miami, there's no mistaking the distinctive look of these racers. But as iconic as it is, it just doesn't have the same place in my heart as the GT1.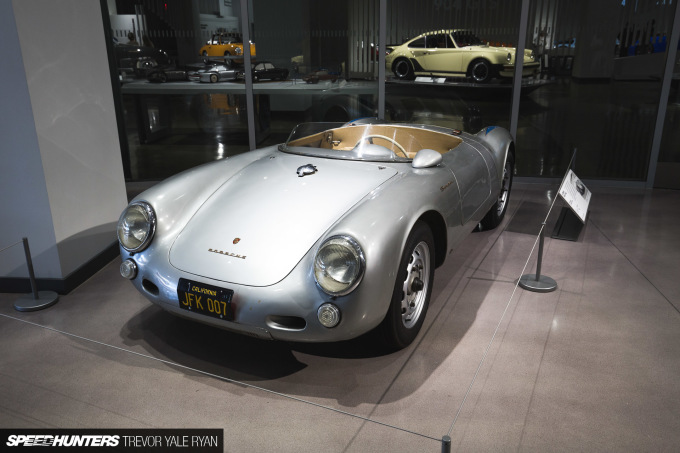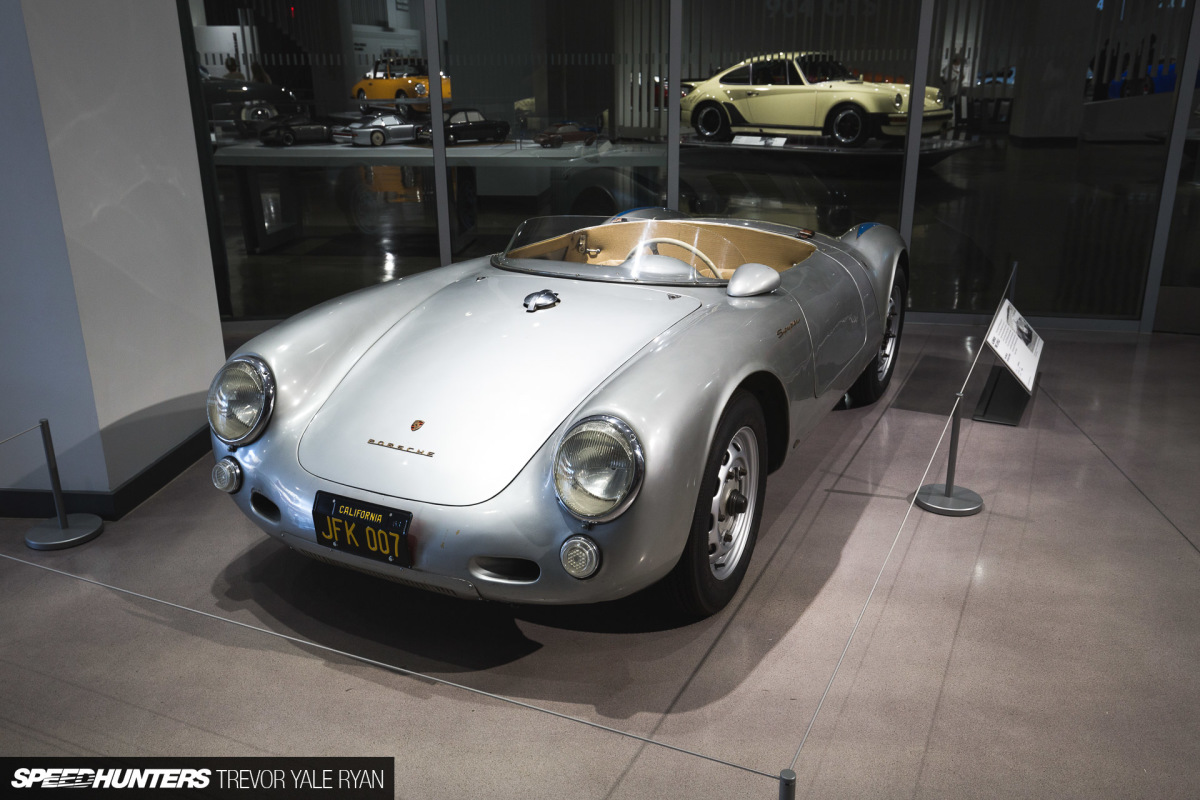 Properly jaded after taking in the 993 race car, I glossed over an original Spyder and made my way into the actual exhibit.
The Porsche Effect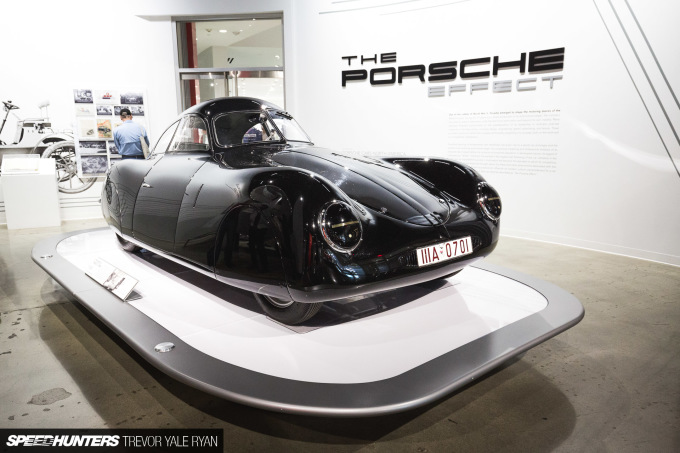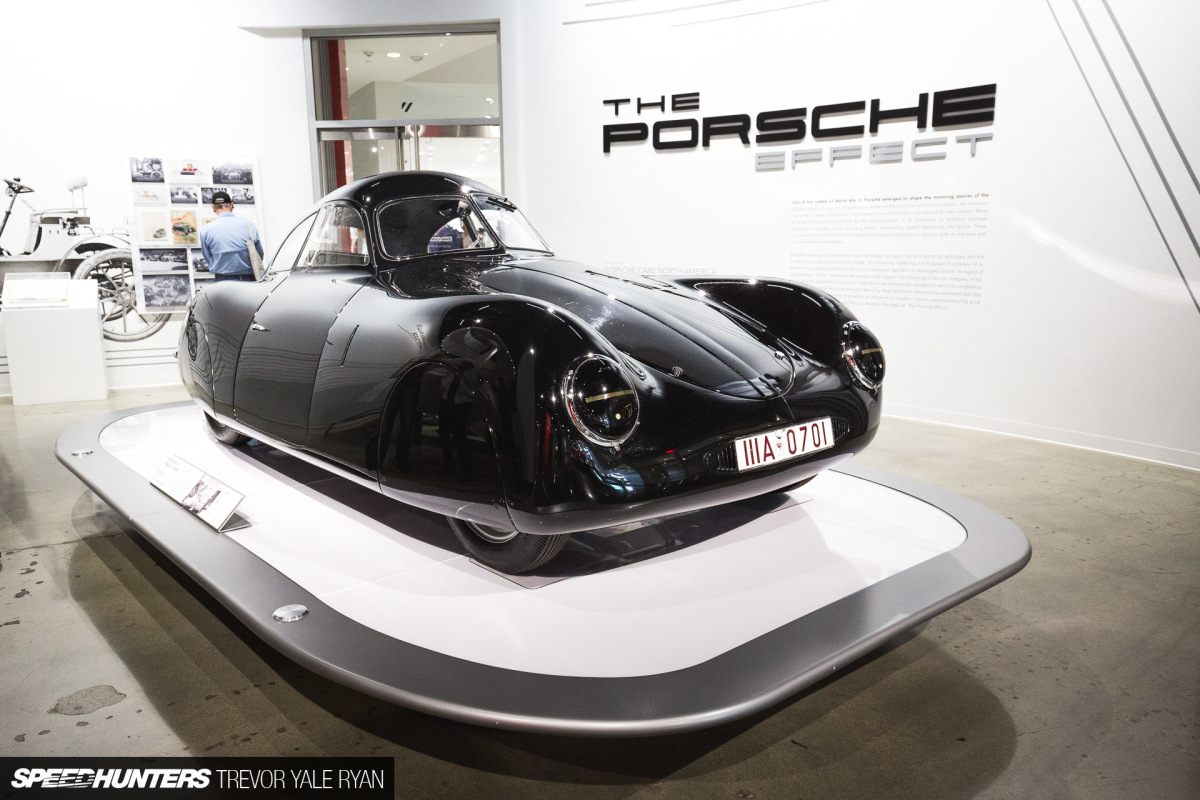 It's here that you'll begin your journey through time with Porsche. First up is the only remaining pre-war Type 64, one of three designed and built by Ferdinand Porsche and his crew before WWII took over Europe.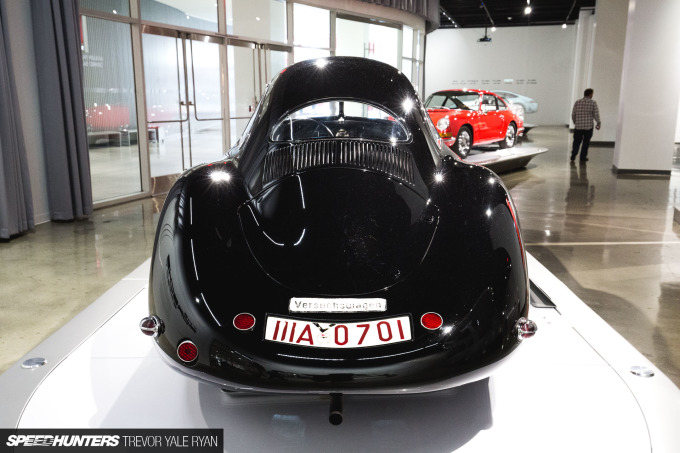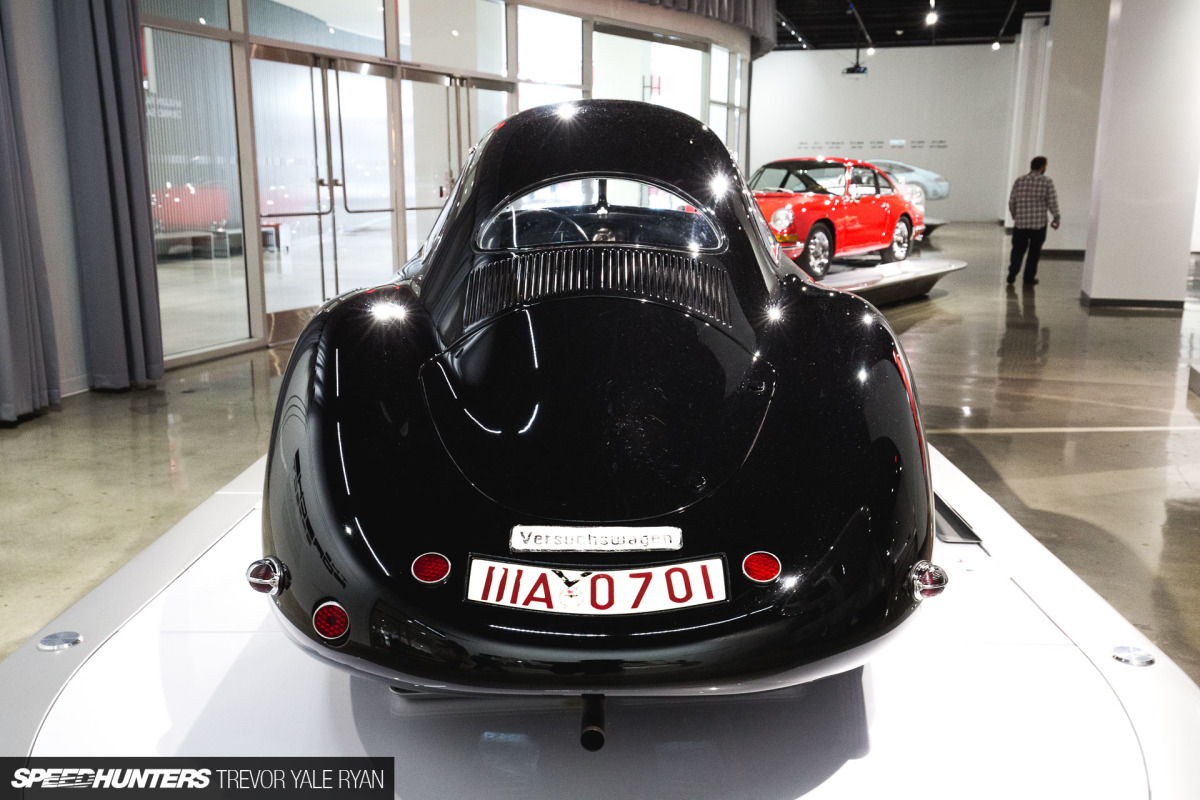 Most easily described as a vastly-evolved Volkwagen Beetle turned sports car, the 1938 Berlin-Rome Type 64 is widely regarded as Porsche's first car.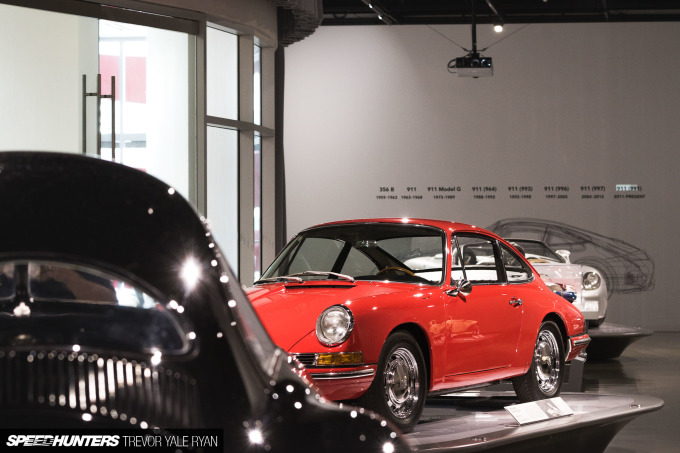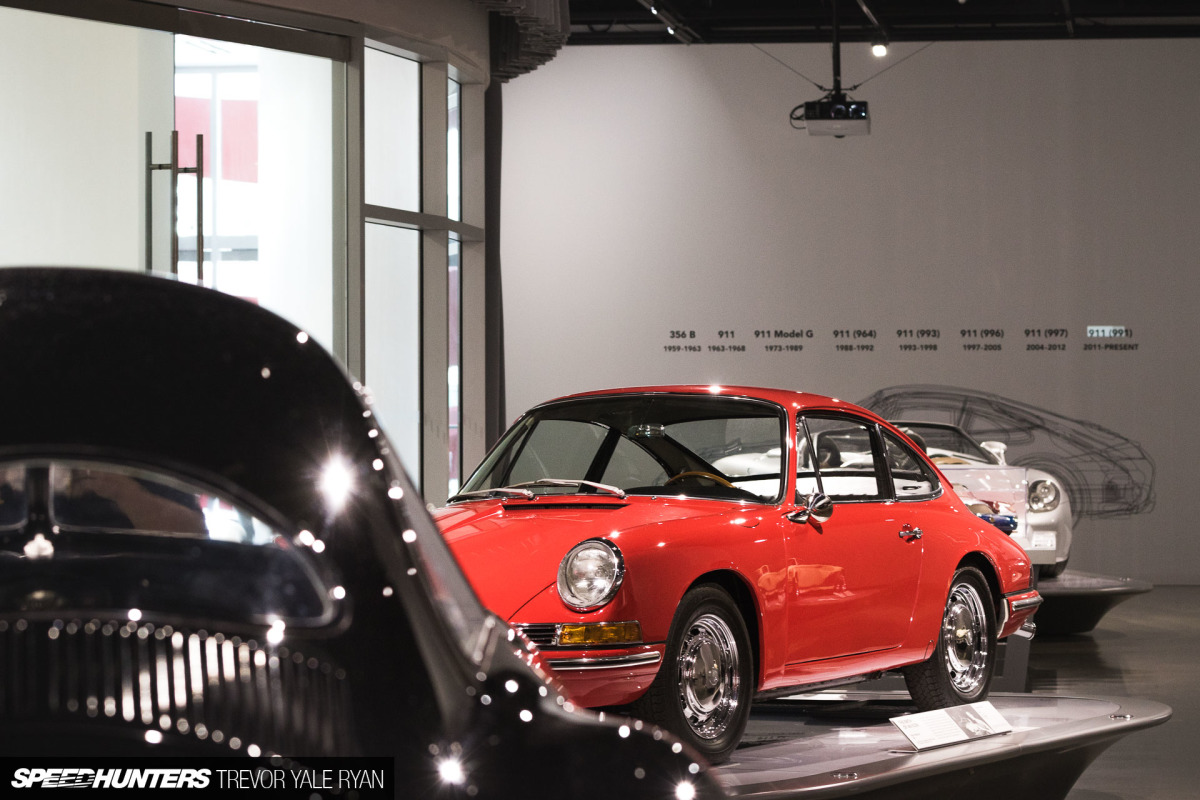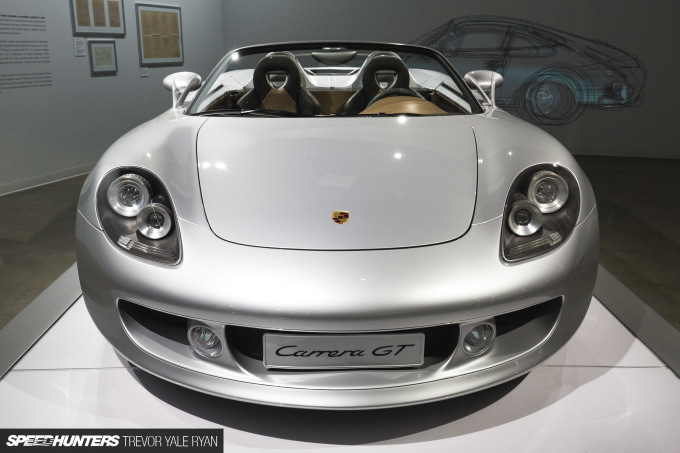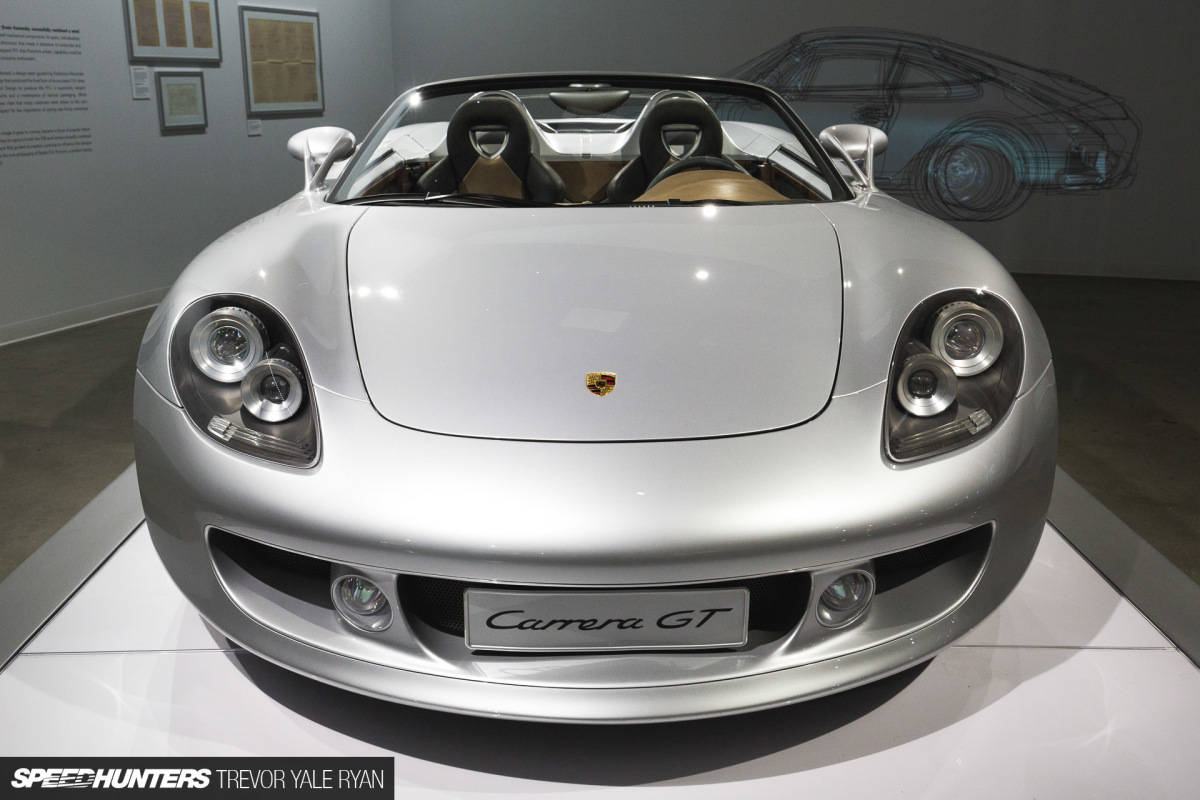 Moving on from the Type 64, it becomes a bit hard to stay focused. Through multiple mediums, the Petersen cleverly takes you through the lineup over the years.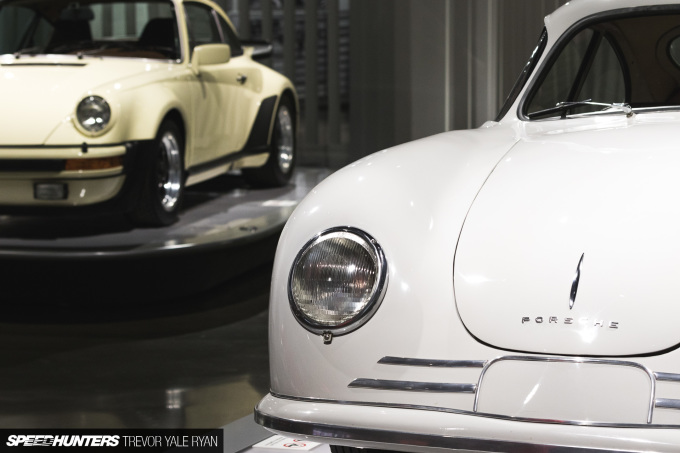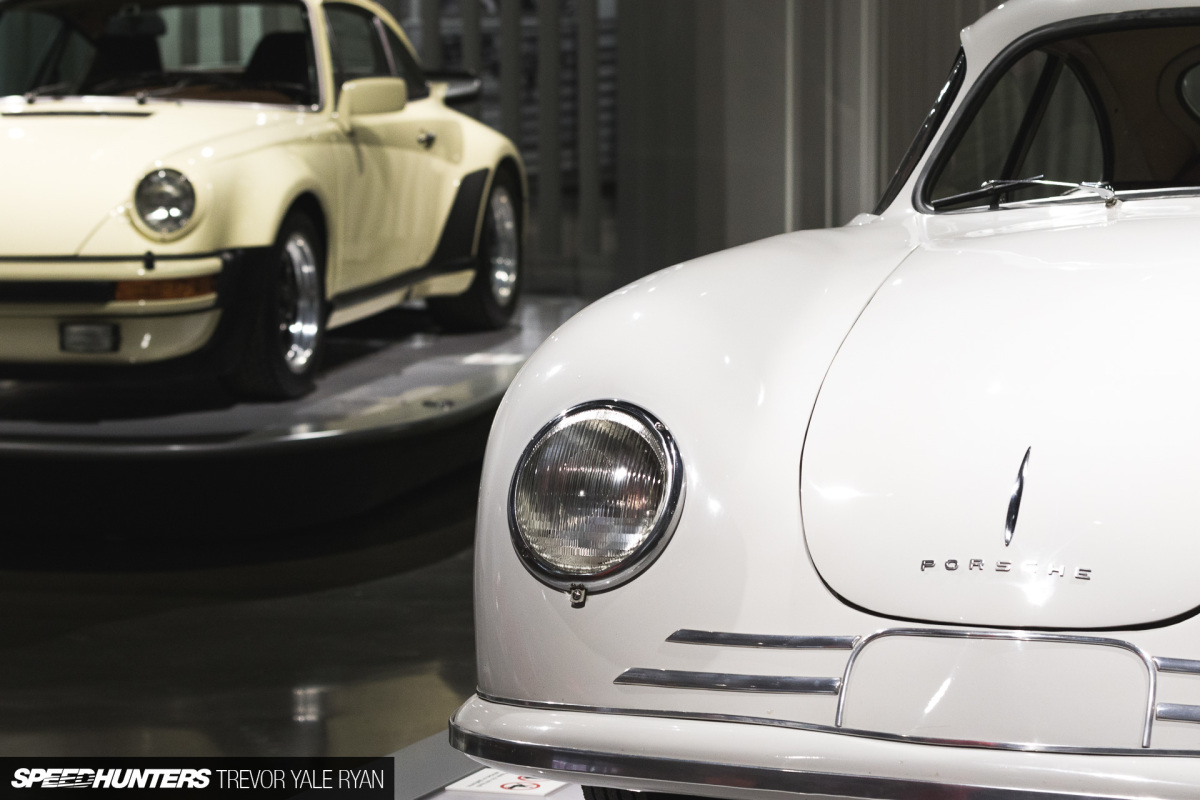 With dozens of stunning examples of Porsche road cars you could easily spend a few hours in this exhibit alone.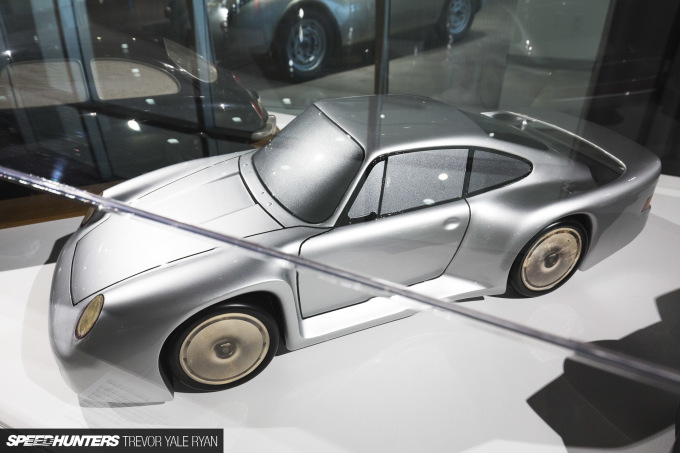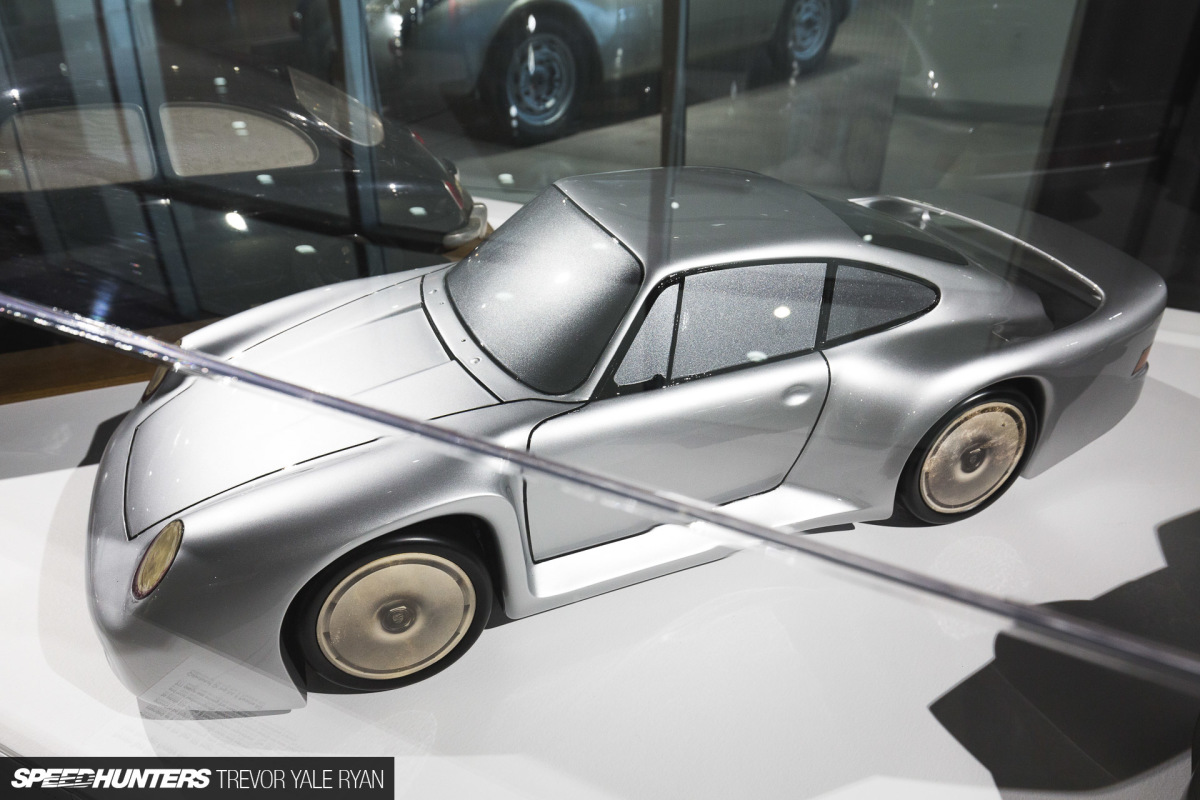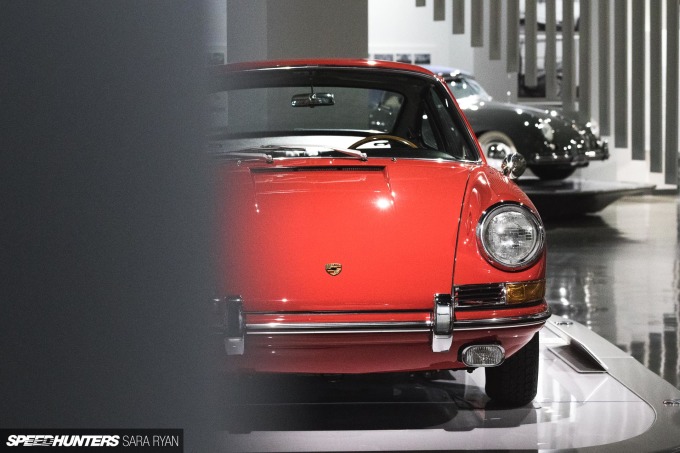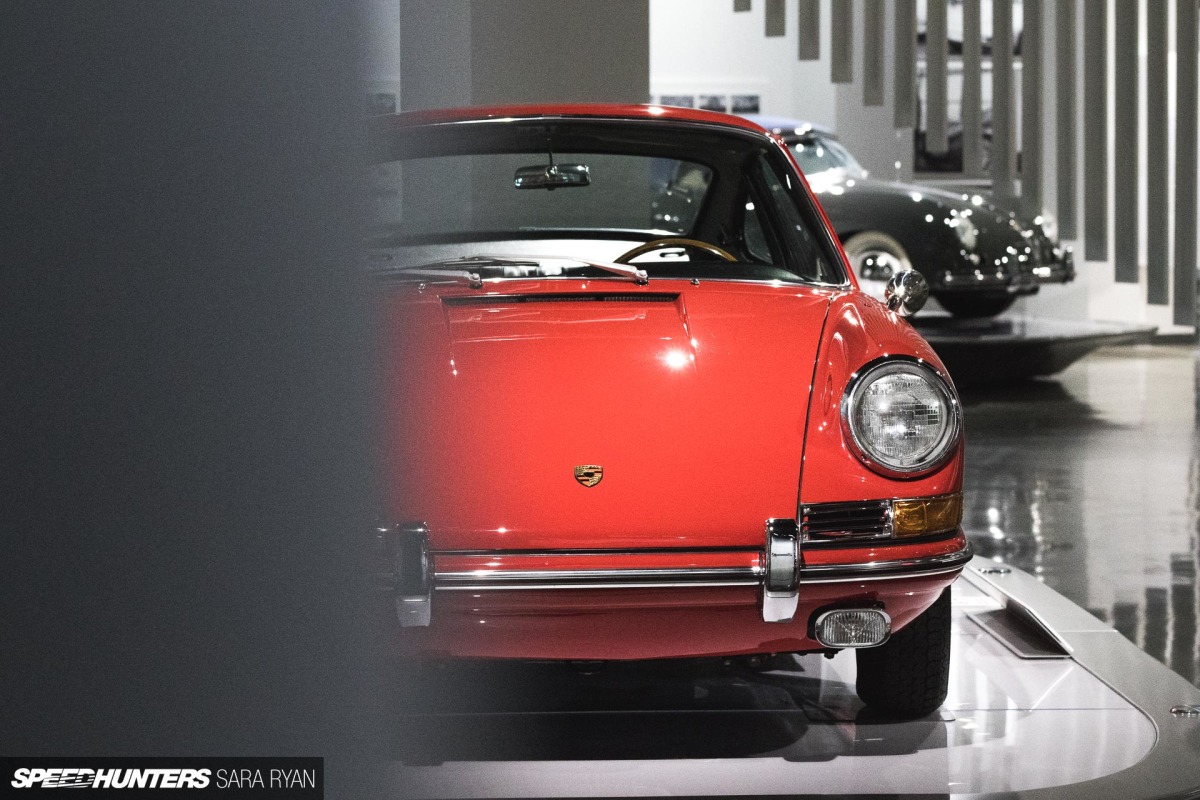 Every which way you look, there's something worth seeing. From scale models to Speedsters to iconic 911s, it's a very complete representation of all things Porsche.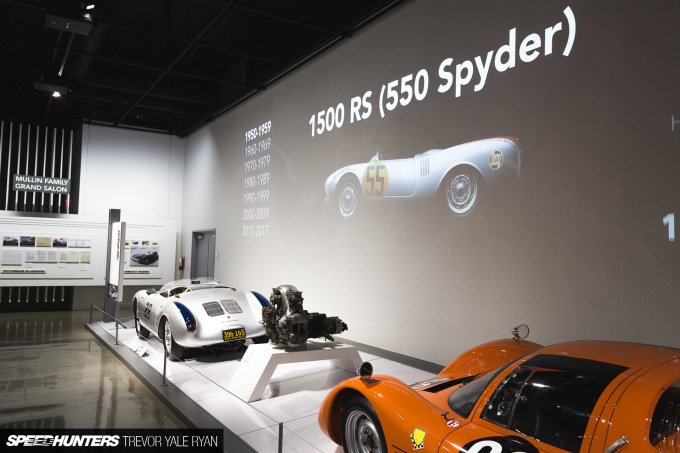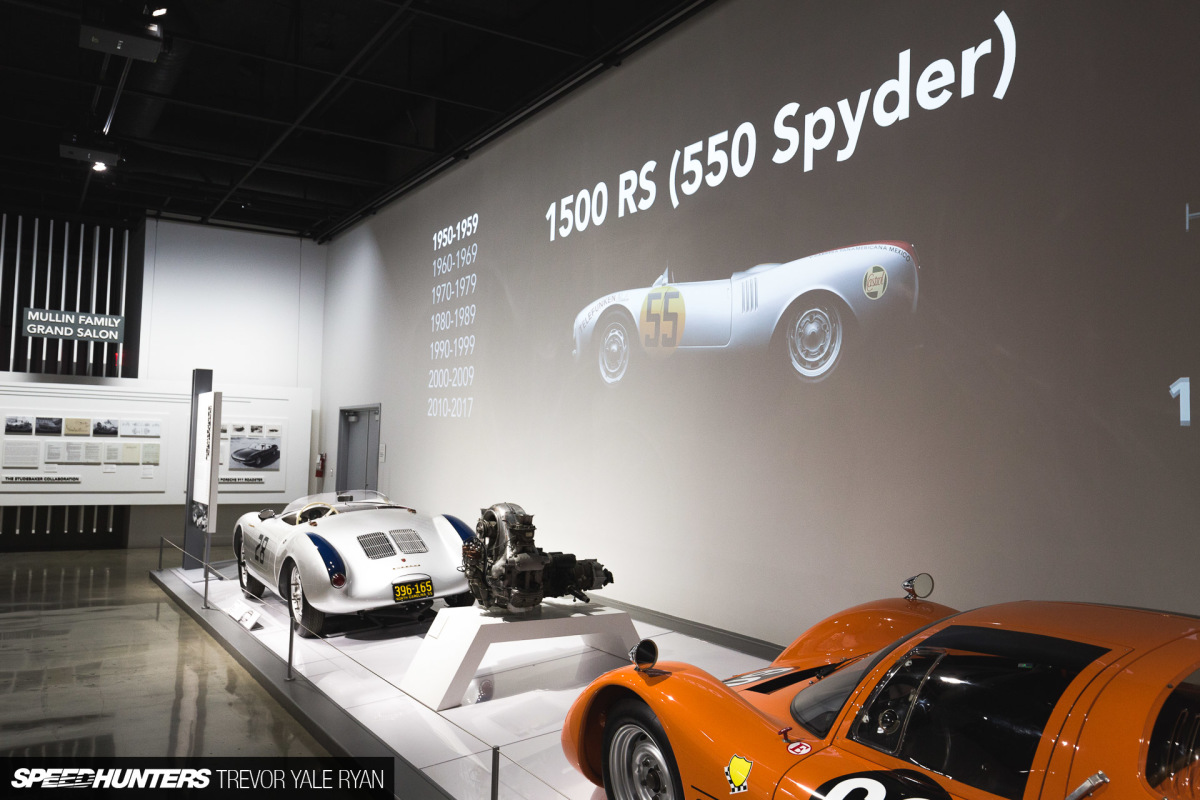 But beyond this yellow 911 Targa Sportmatic were the cars I was most excited about seeing. It's a line-up of class-winning Porsches, starting with the 550 Spyder. Again, I couldn't help but be brought back to my childhood. Is it just my imagination, or is this setup at least a bit similar to the menu of Porsche Unleashed?
Childhood dreams aside, I'll leave you to your own devices with the gallery below. It's best viewed in full-screen on a desktop, and I challenge you to choose one car that most represents all that Porsche is to you.
Trevor Yale Ryan
Instagram: tyrphoto
TYRphoto.com
Take It All In