Flying Feather
The Petersen Automotive Museum has always done a great job of displaying a vast variety of cars. This time, though, they have outdone themselves.
In the upstairs area where a number of prestigious Ferraris used to live, a handful of Japanese cars have taken over.
Sticking to their roots, the Petersen once again delivers deserving museum pieces, and this time around a first in America with a look into Japanese-American modified builds and the history of Japanese factory design. We'll start with the latter, titled The Roots of Monozukuri: Creative Spirit In Japanese Automaking.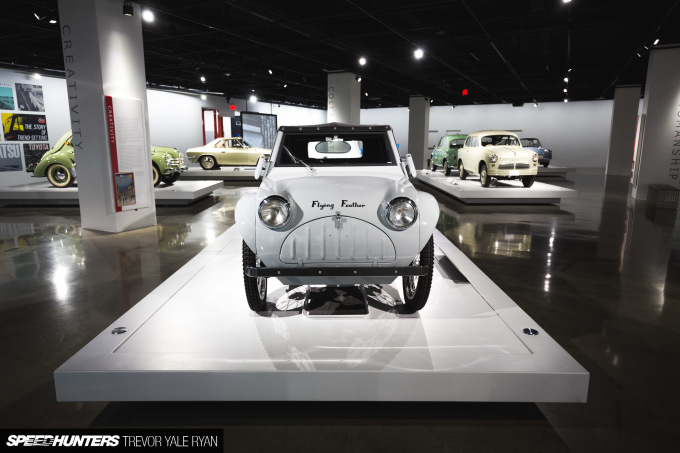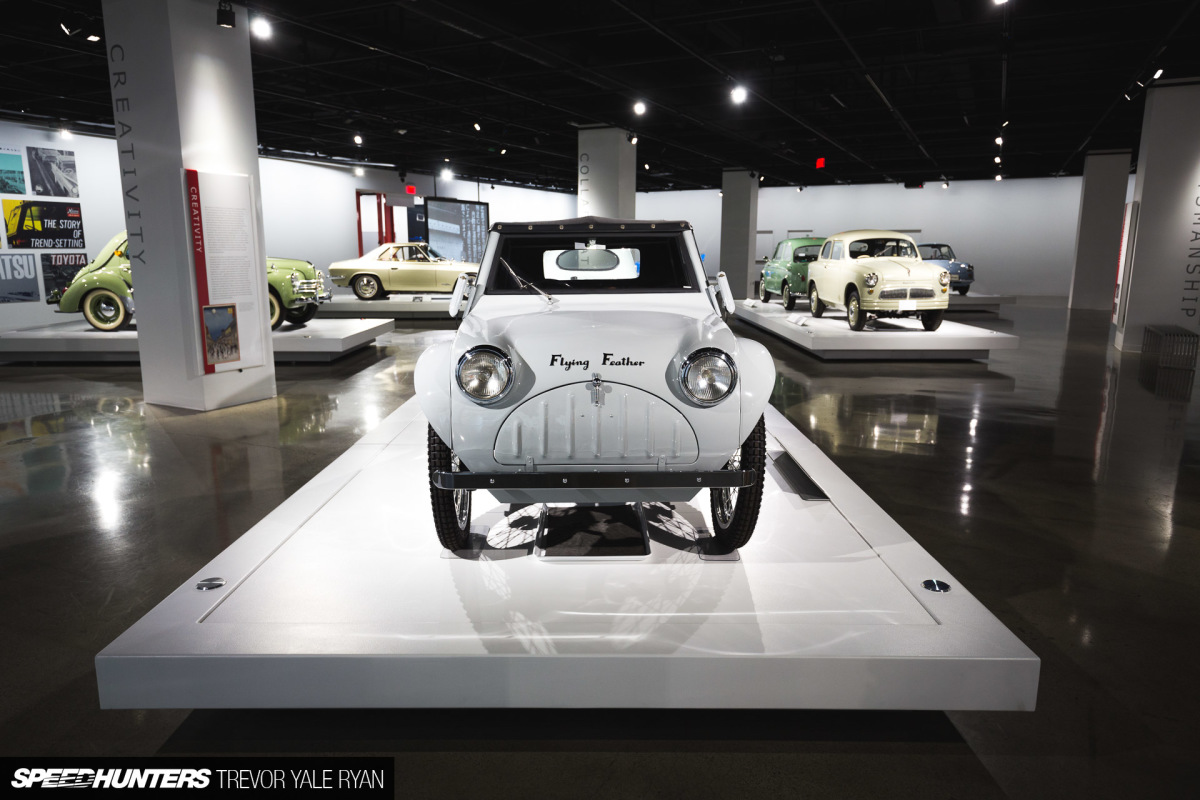 Japanese cars have had a strong presence in the United States, dating back to the first import in 1957, and yet we've never had a proper celebration of this in an American museum (at least as far as I know). With cars akin to the 'Flying Feather', of which there were only ever 150 built, it's an exhibit like I've never seen.
A few quick details on this car before I move on; the Flying Feather was dreamed up in the 1940s and manufactured by Nissan subsidiary Suminoe Works. The sub-900lb (408kg) car was capable of nearly 40mph and would get almost 60mpg thanks to a minuscule 0.2L two-cylinder. It's not exactly on the cutting edge of speed by today's standards, but I can say I'd much rather scoot around town in one of these than a Prius.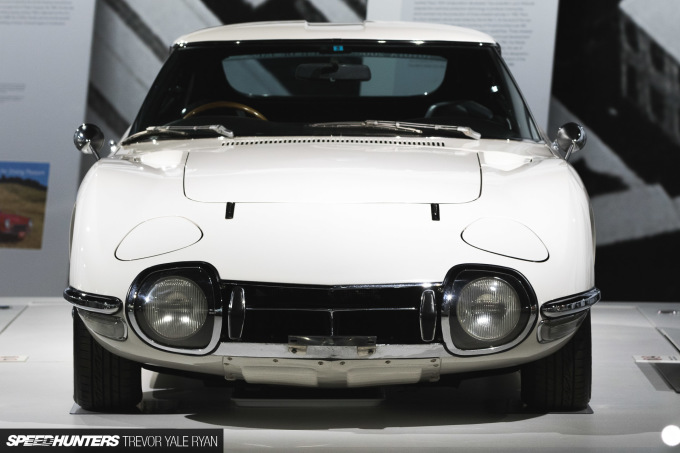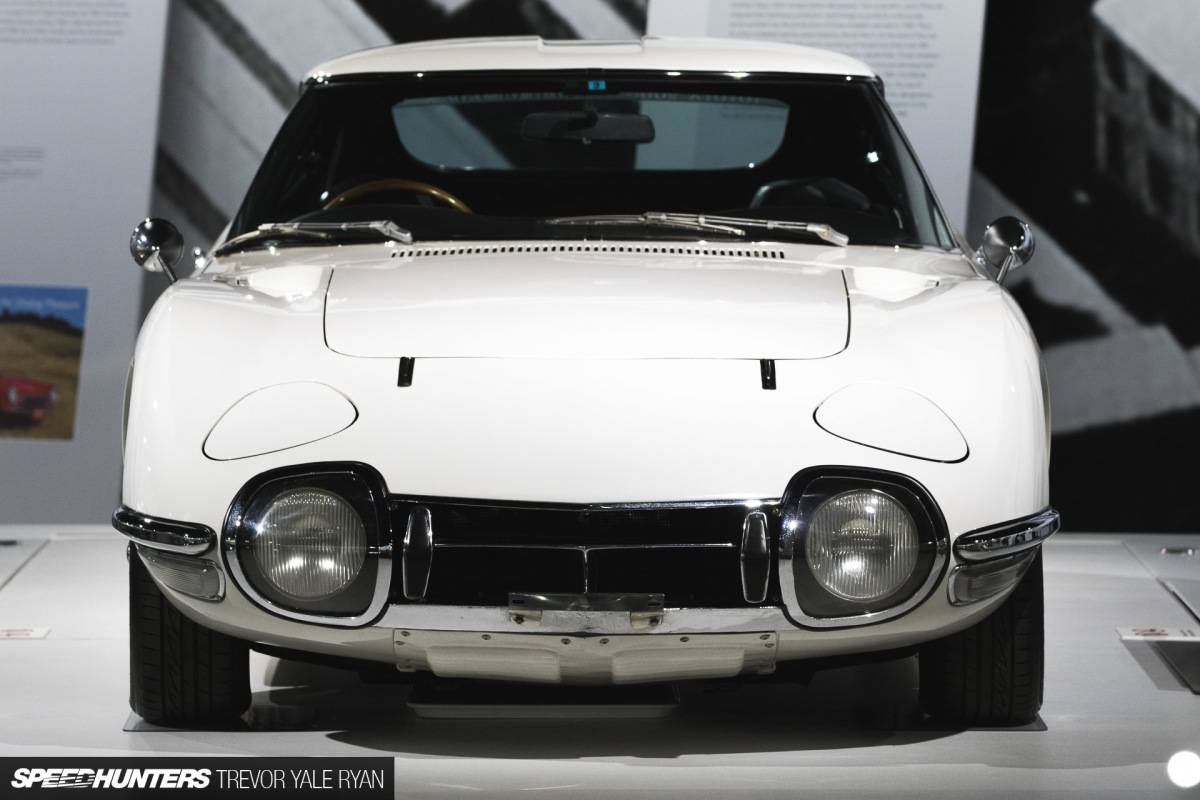 Moving on, it was only natural that I would find a Toyota 2000GT on display here as well. As a limited-production car produced by Yamaha from 1967 to 1970, it's safe to say that the 351 examples built are among the most desirable Toyotas of all time. Recent sales of the car would back this claim up, with one recently changing hands for over US$1.2 million.
Although not many were built, two straight-six motors could be ordered with the car, either a 2.0L or slightly larger 2.3L. With both options producing somewhere in the neighborhood of 150hp and 150ft-lbs, it was an exciting car for the '60s. While I'd generally want a car of this stature to be set free and driven, it does make sense for Japan's first supercar to be locked up as part of a collection.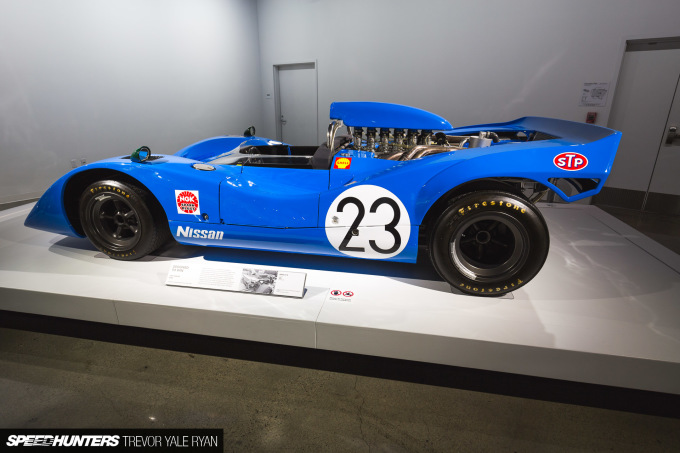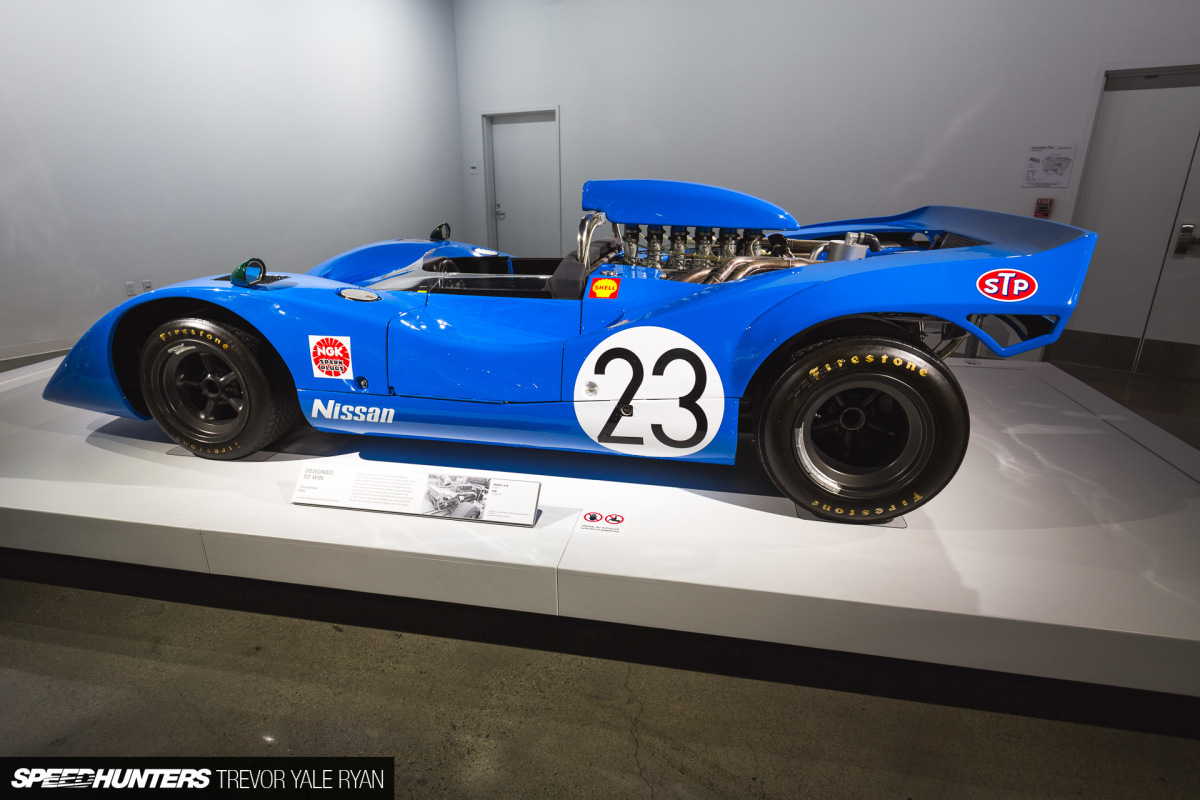 Another favorite here was the 1969 Nissan R382. The incredible 600hp GRX-3 V12 was developed by the engineers at Nissan's Prince and featured quad cams as well as mechanical fuel injection. The car, quite obviously, was built to go racing, and I dug up a video of the car battling Porsche 917s among others at Fuji Speedway in 1969.
While the motor was fantastic in qualifying trim, landing all three cars the top spots on the grid, you can see that they also had a lot of trouble off the line. Beyond that, I can't make too much sense of what's going on in the video but I do understand what a checkered flag means, and caught the word 'Nissan' as the drivers are flooded with press and fans. A Google search revealed that Nissan did indeed dominate with a 1-2-3 finish here.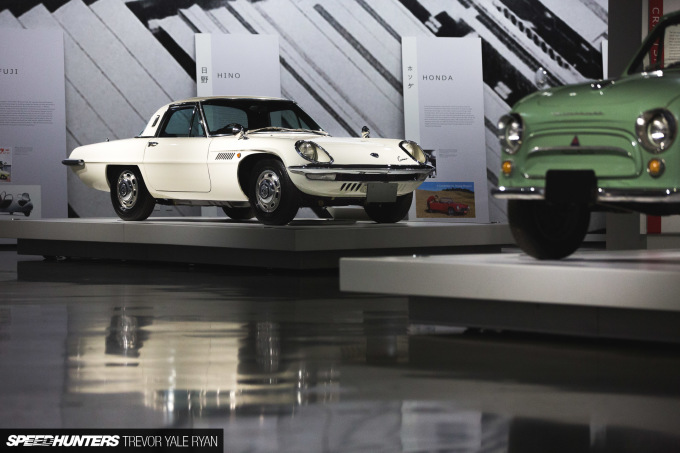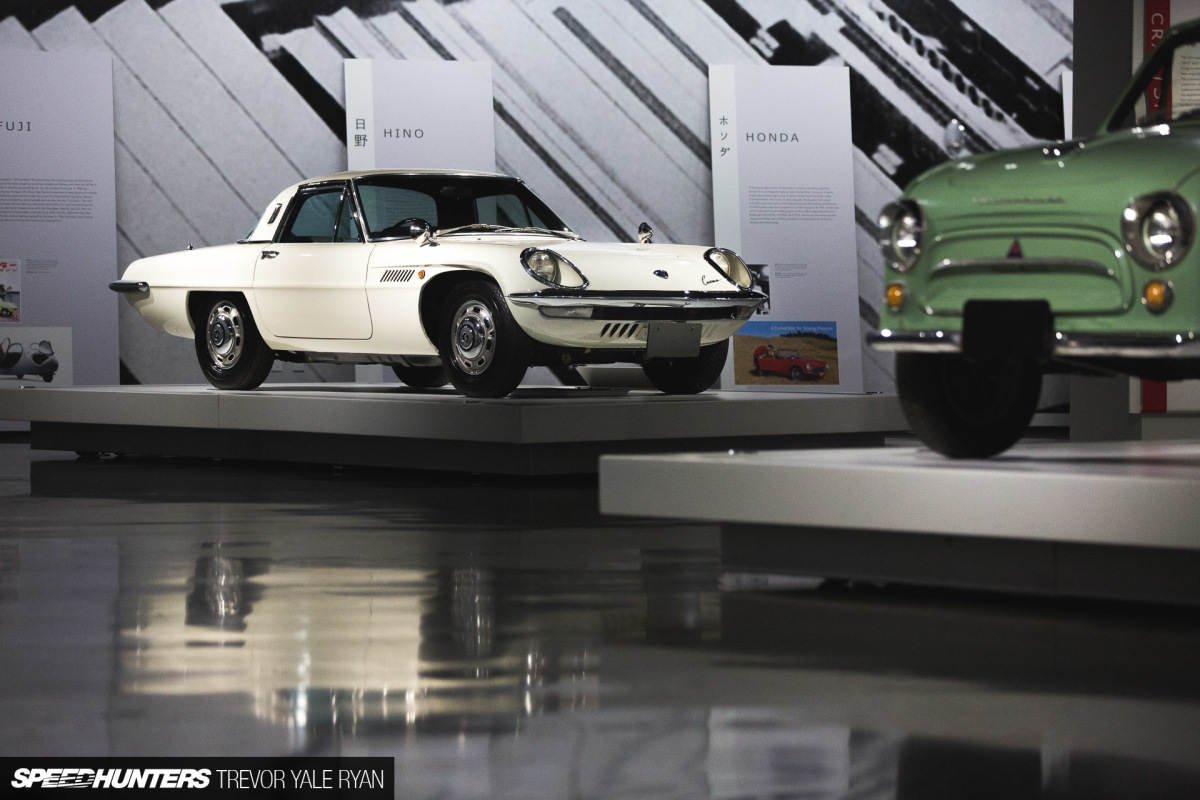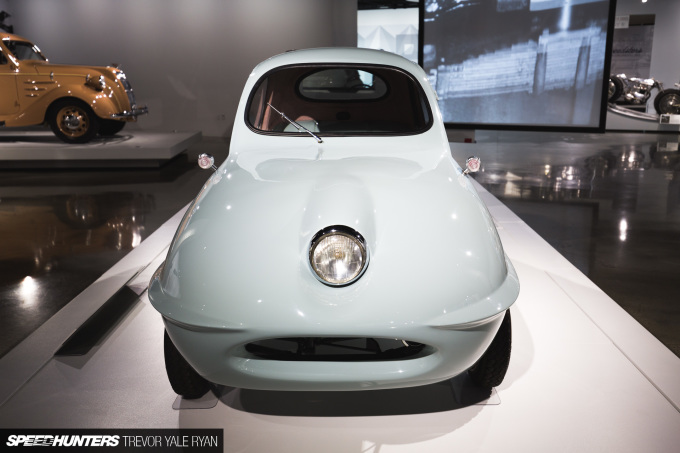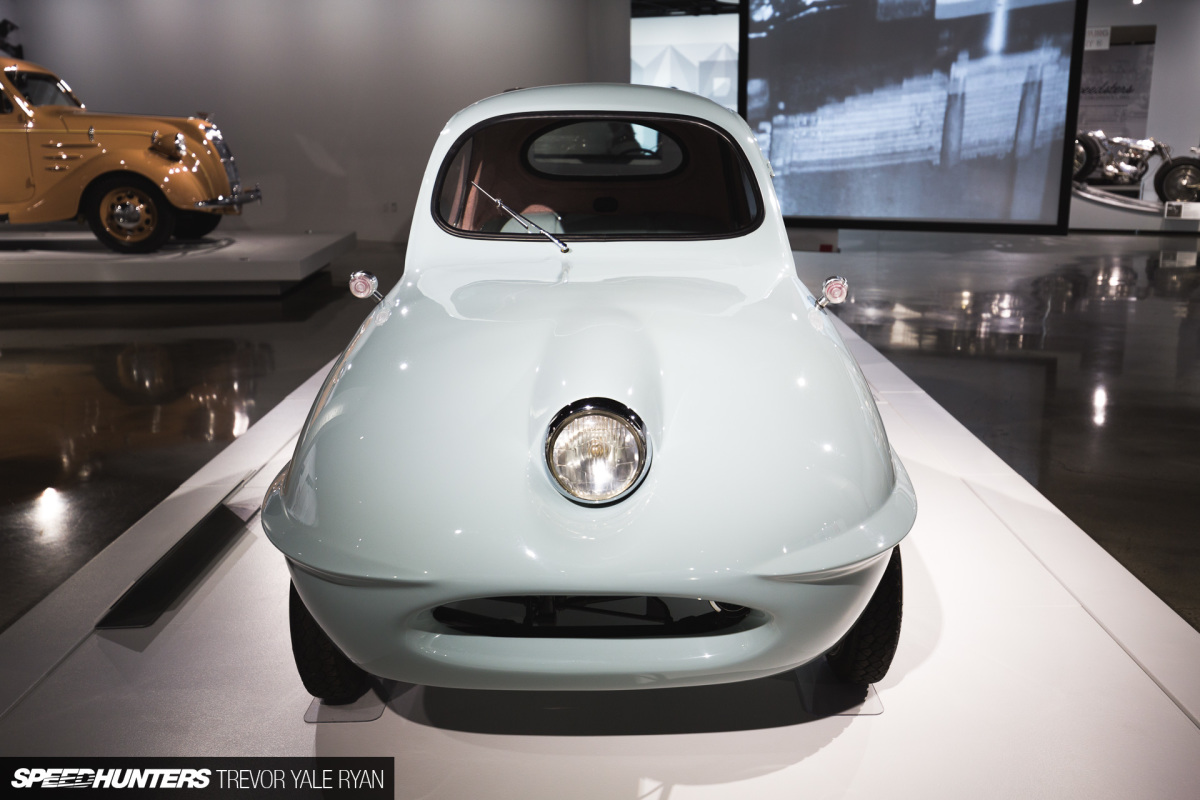 Revisiting the Monozukuri title of the exhibit, which is interpreted as "the art, science, and craft of making things", the cars displayed really stay true to this intent. The curated selection demonstrates "key aspects of monozukuri, including creative engineering, craftsmanship, efficiency, endurance, and utility." It's definitely worth a look up close.
Trans-Pacific Influences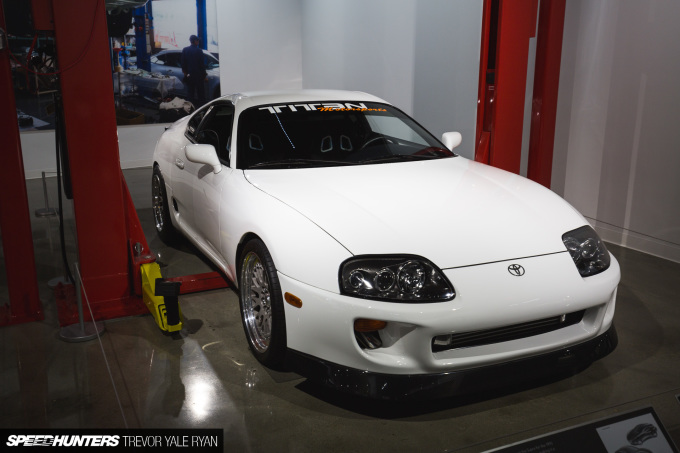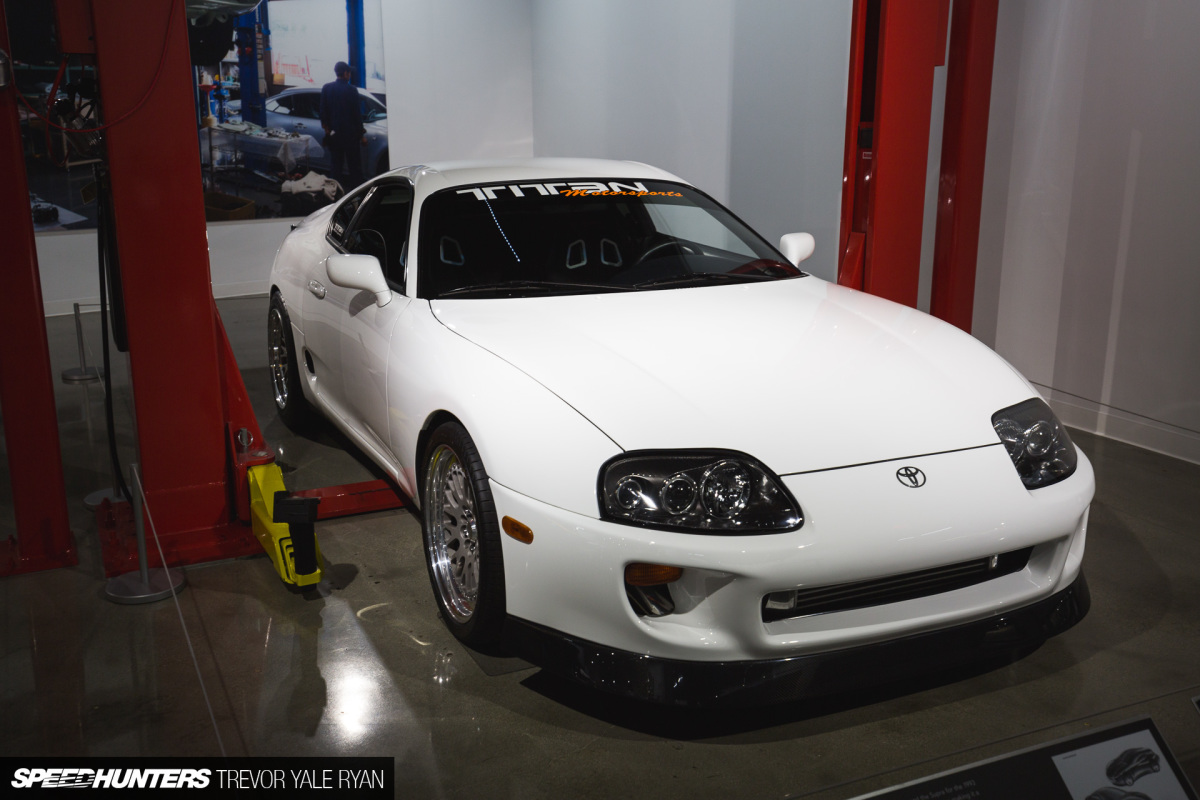 As interesting as the cars in the first room were (of which there were many more), I was itching to go next door to Fine Tuning: Japanese/American Customs. It's an exhibit which explores the unprecedented tuning scene in Japan and around the globe.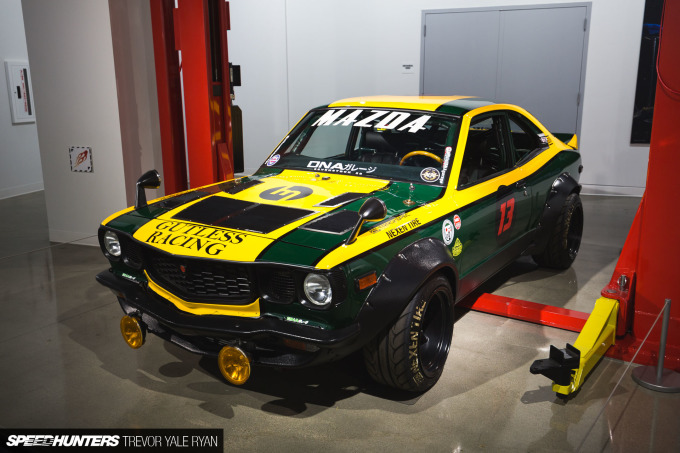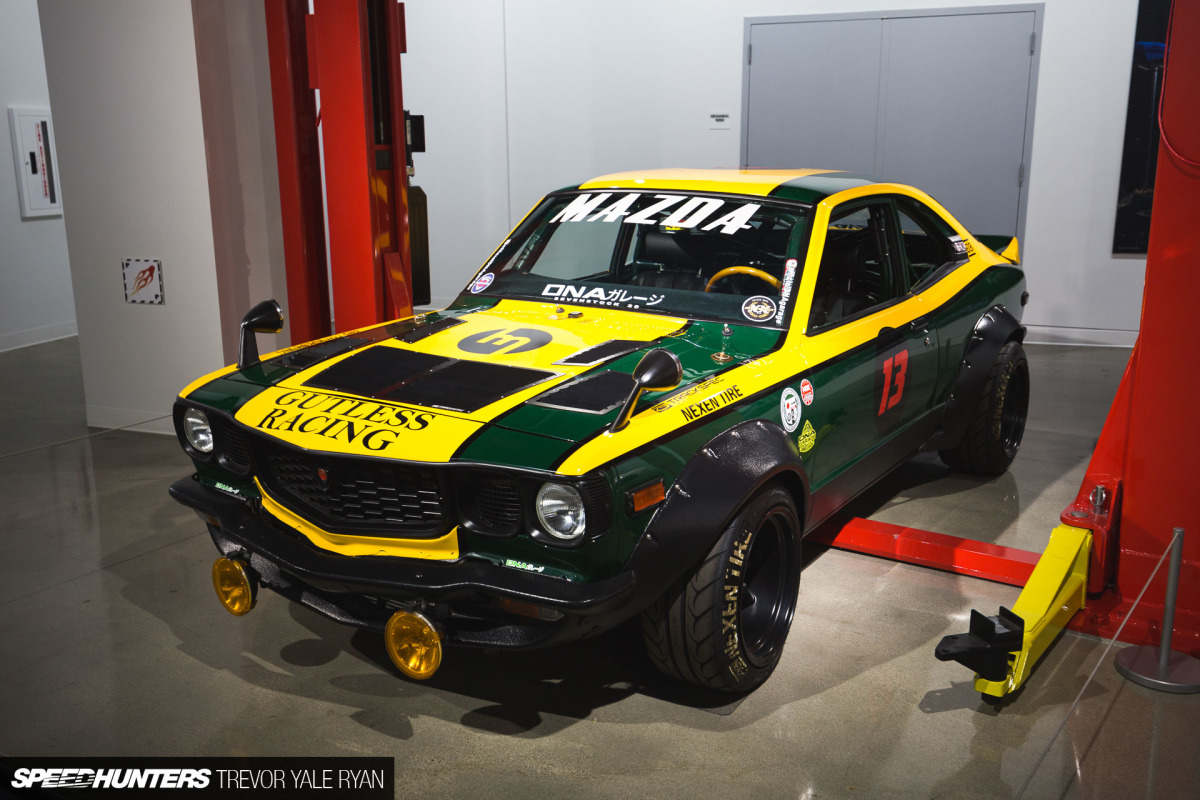 From Titan Motorsports' stock-appearing Toyota Supra above to DNA Garage's heavily modified Mazda RX-3, it all felt so much more accessible than anything ever has in a museum. I was able to get up close and personal to this exact car at the Formula D season opener in Long Beach earlier this year.
While the RX-3 saw great racing success in Mazda's heyday, this particular car packs a turbocharged three-rotor 20B capable of 400whp. Here's to hoping that once this exhibit ends it'll get wound up on a race track somewhere.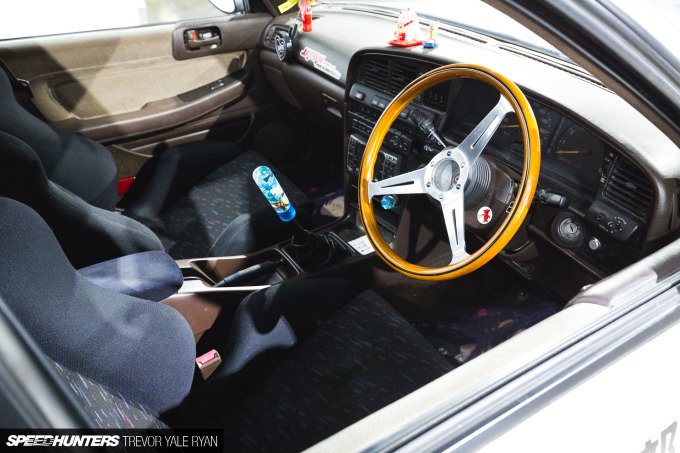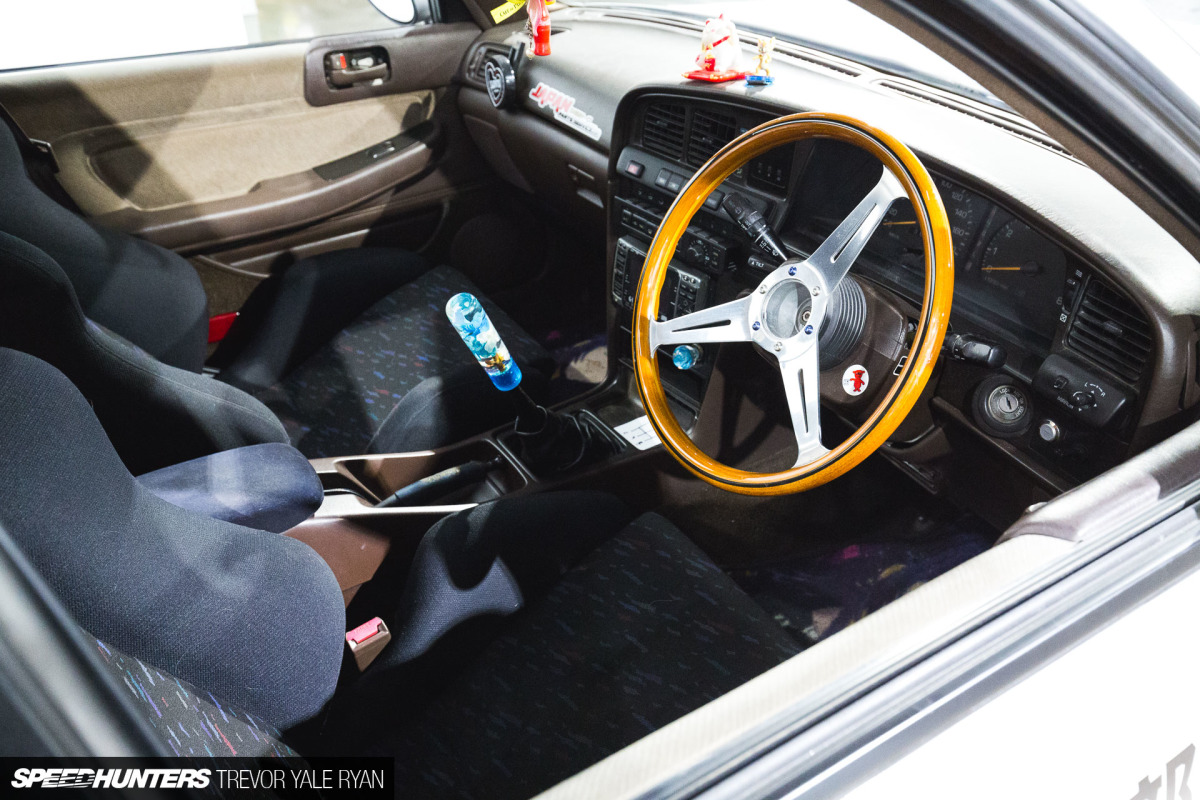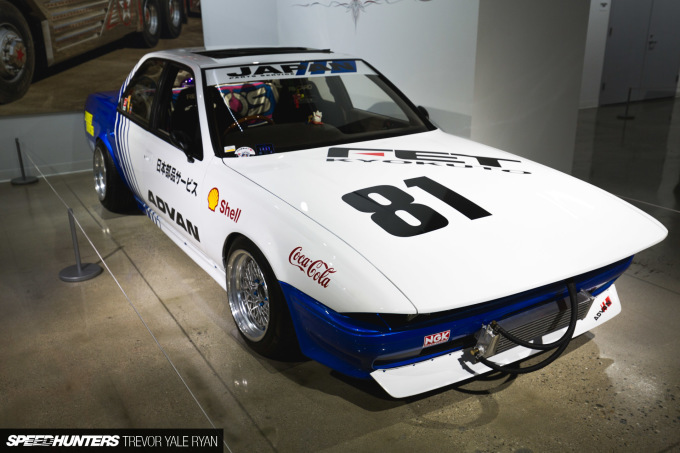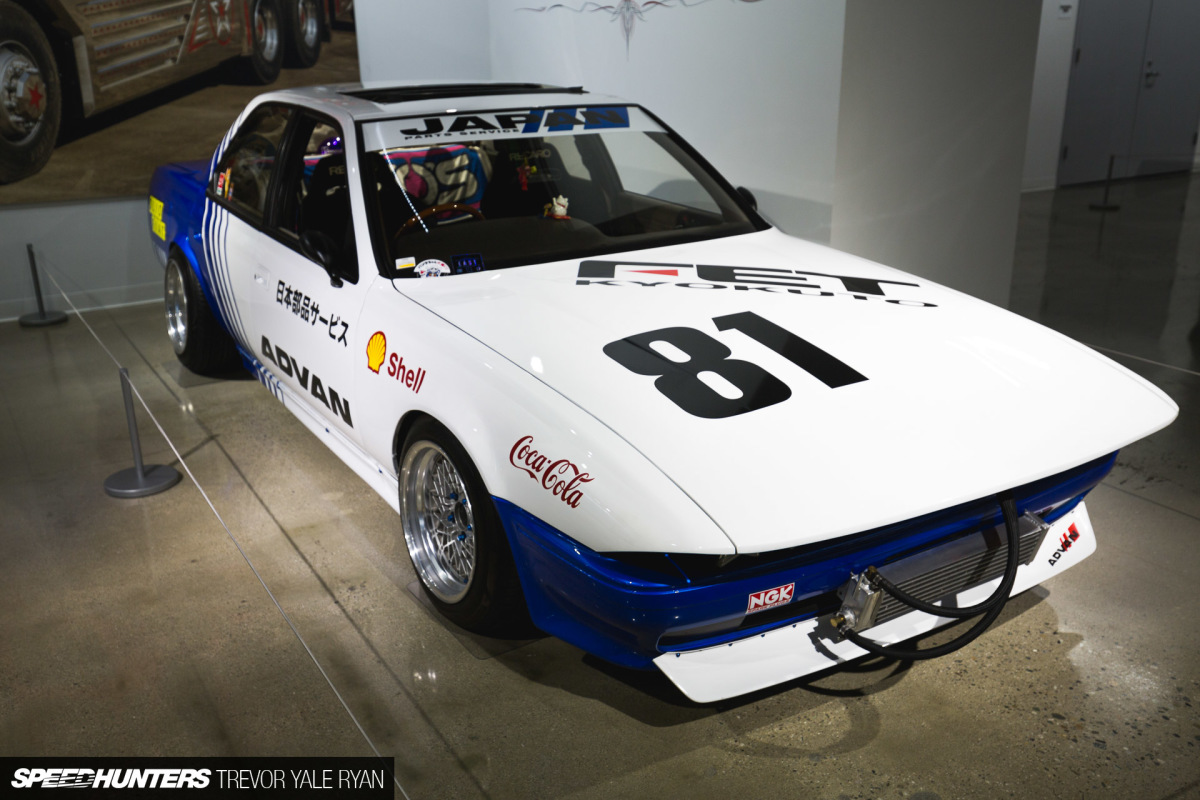 Complete with proper builds like Daniel Pellegrino's kaido racer-inspired '91 Toyota Cresta, whoever assembled this collection of cars knew what they were doing. It was just so fantastically cool to see Japanese cars like this in a museum of all places.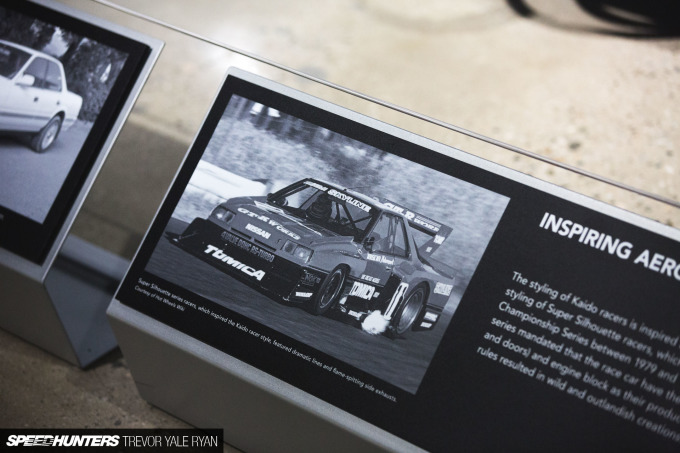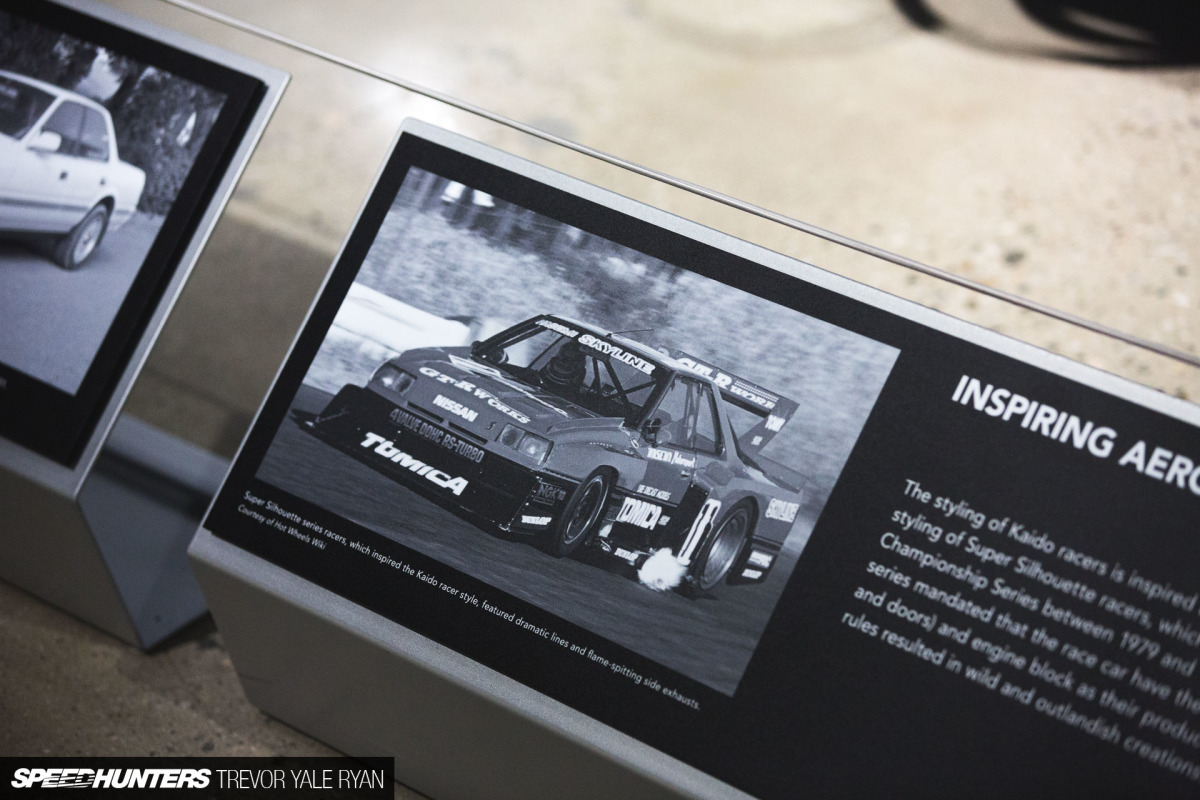 I feel this whole genre of modified cars is entirely misunderstood in the American mainstream and, complete with all the detailed information you'd expect from the Petersen, I really hope this exhibit makes an impact.
I'm at least certain that the vast majority of attendees (myself included) will have never seen a Honda Civic as clean as Jonathan Wong's '90 Si in the wild.
Best For Last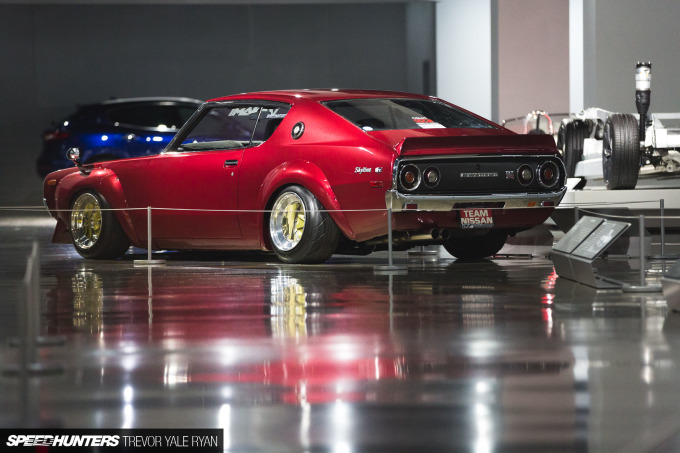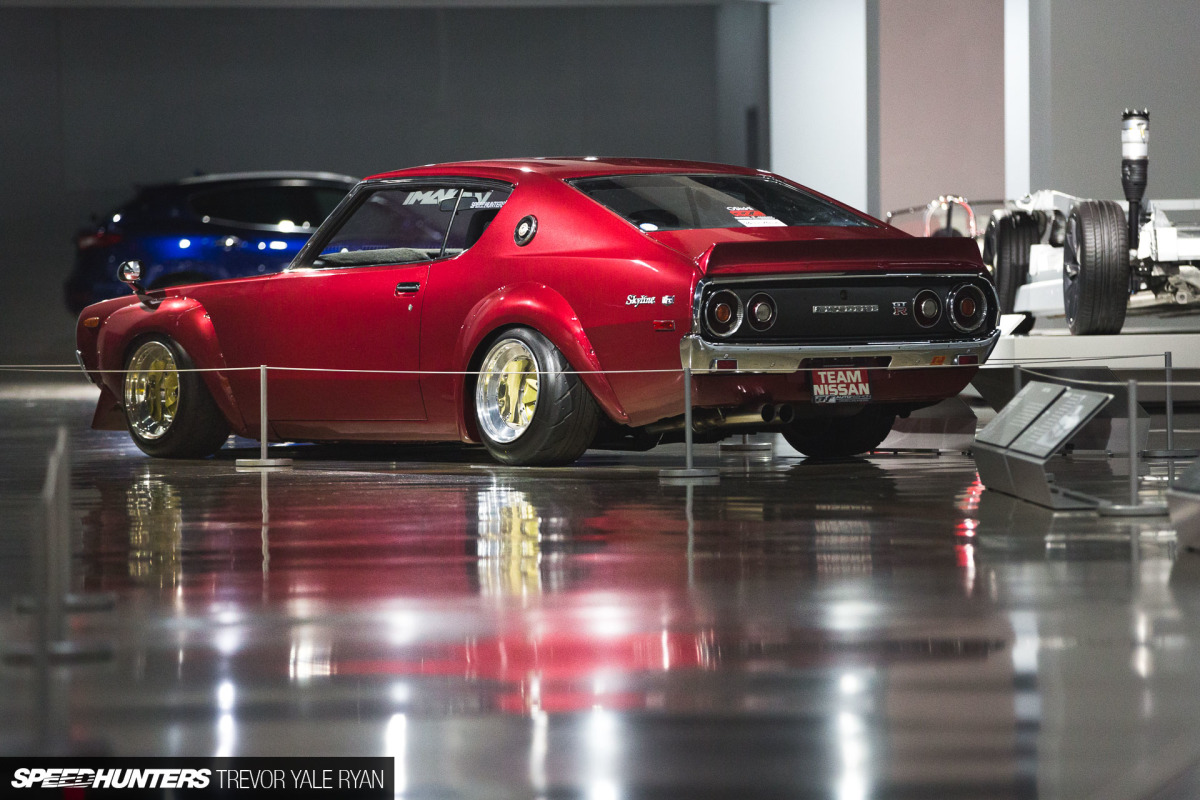 While a couple of cars come a very close second, I've saved the best for last. While entirely a personal preference, it seems that the Petersen feels similarly.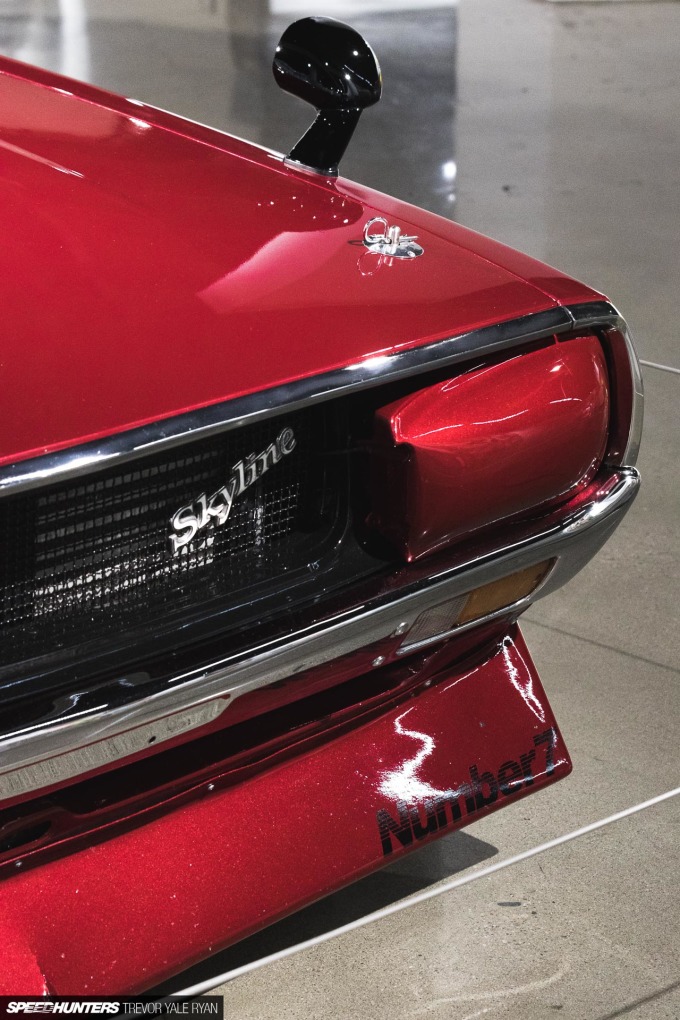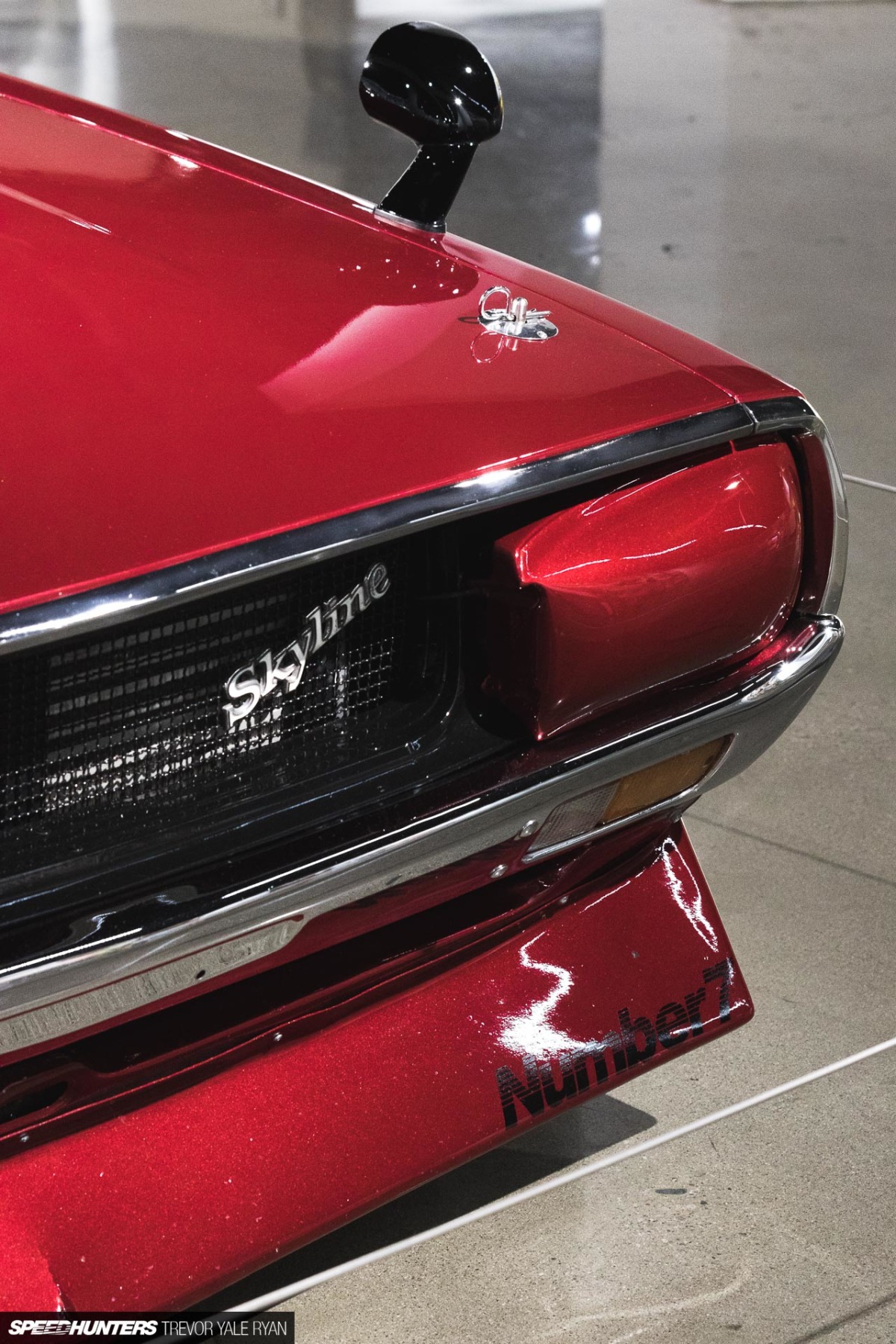 Patrick Soliman's 1973 Kenmeri Skyline sits front and center, commanding the most attention in the exhibit. It has so many fantastic details which epitomize the Japanese-American tuner craze, and it's a car that we've featured previously.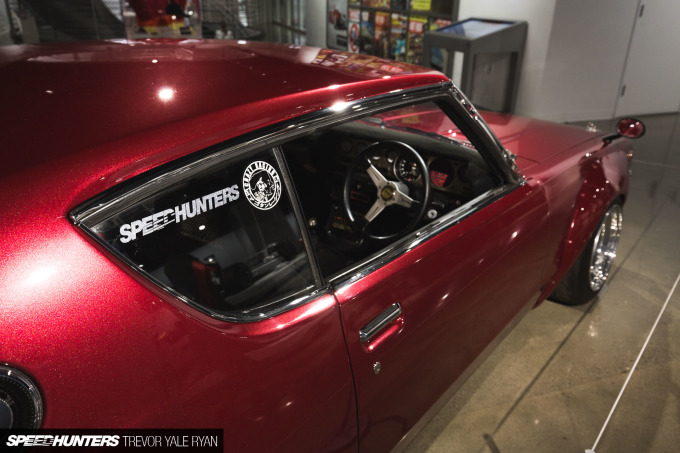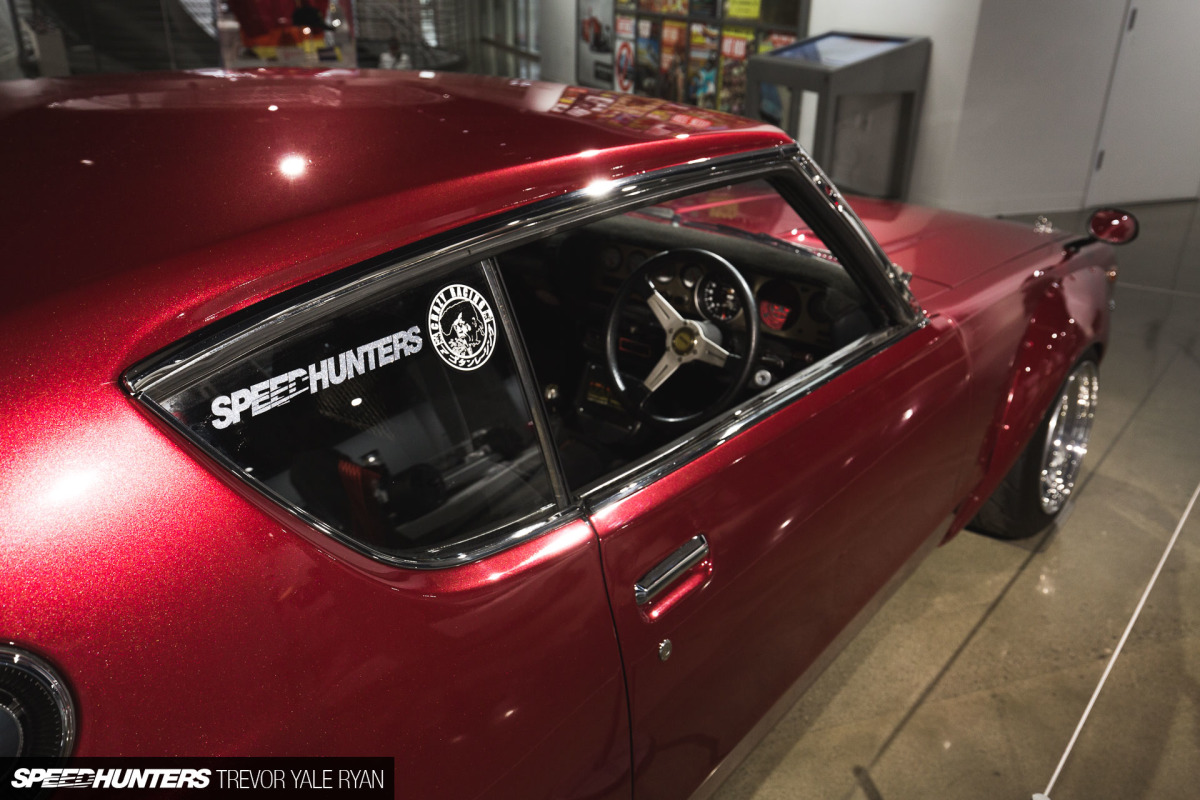 As such, I found Speedhunters stickers on each of the rear quarter windows.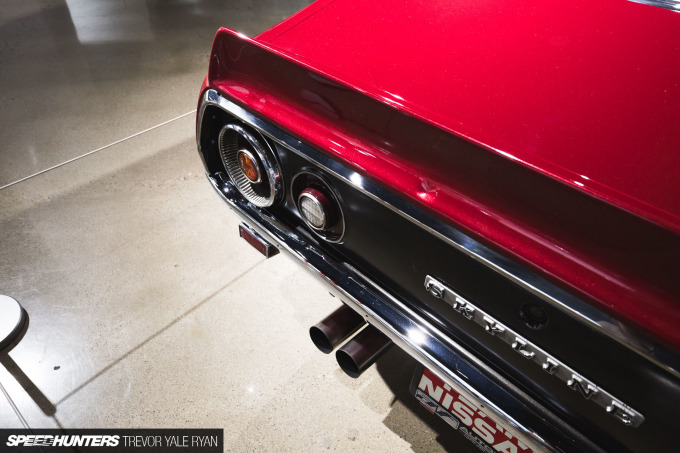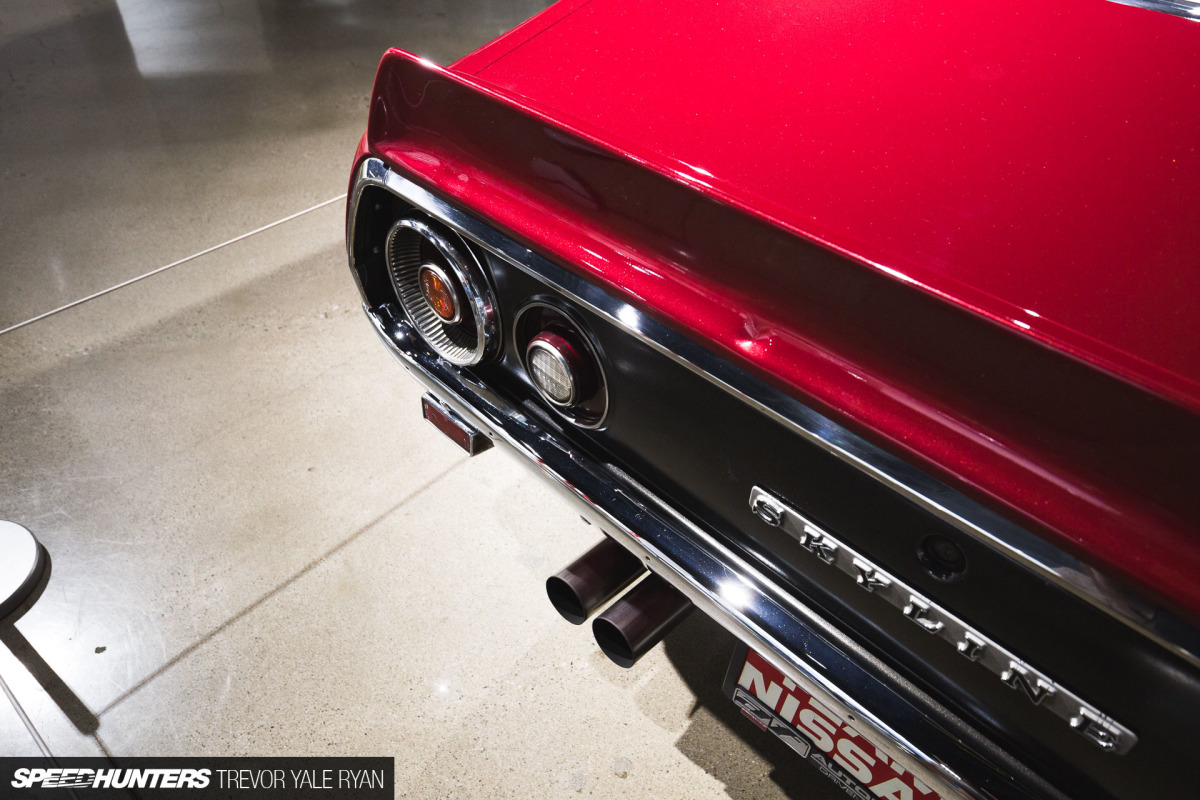 While I obviously wasn't able to pop the hood to reveal the RB26DETT swap, Larry did for you that a few years back. Assuming the car still has this motor, I wonder if they'll ever open the hood for the exhibit…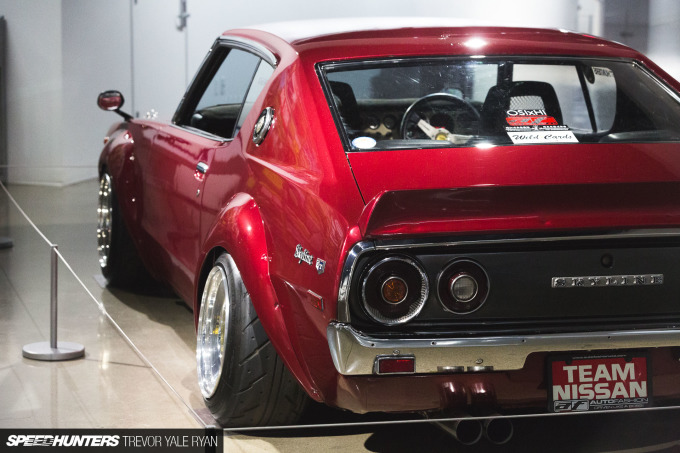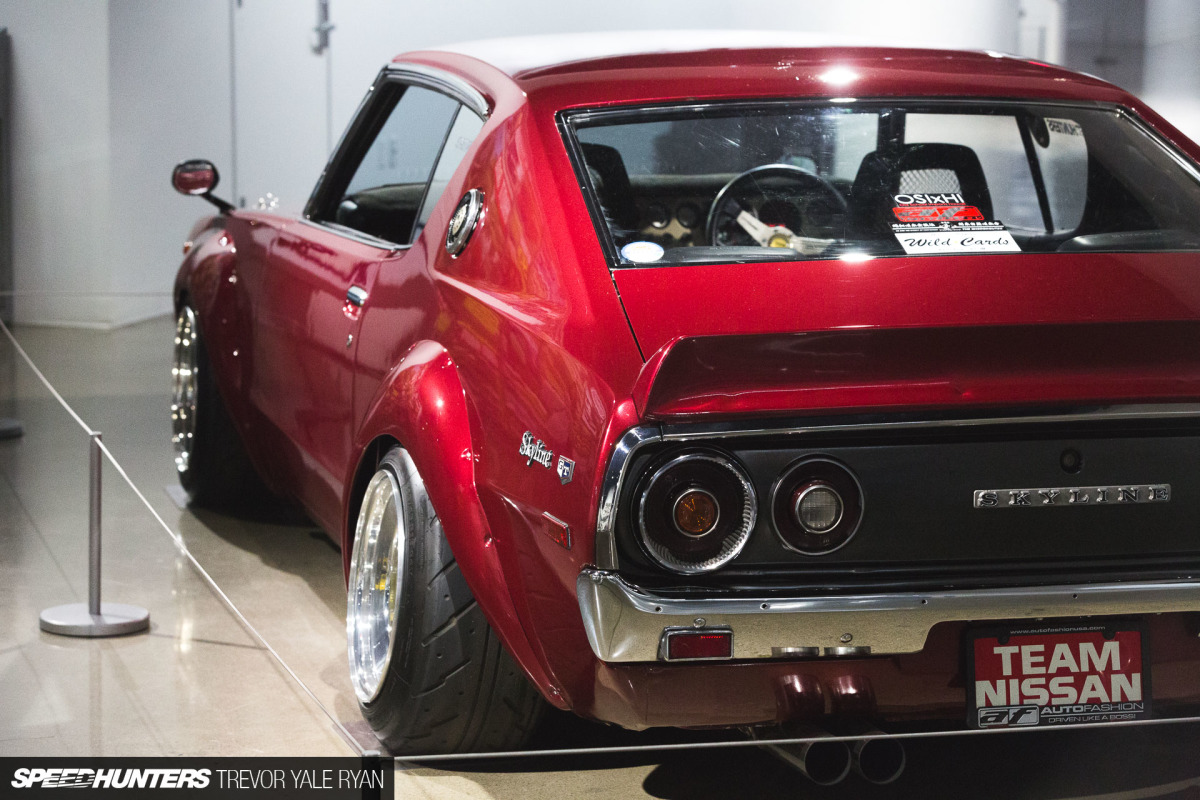 Either way, I was pleasantly impressed by the cars that the Petersen collected for their Japanese-themed exhibits. From the philosophy of Japanese factory manufacturers over the decades to the JDM aftermarket mania in California and beyond, everything was fantastically represented.
When we return here, I'll be taking a look at the eclectic Porsche collection that's assembled downstairs…
Trevor Yale Ryan
Instagram: tyrphoto
TYRphoto.com