Porsche has just obliterated the outright record time for a complete lap of the Nürburgring Nordschleife, with an unbelievable 5:19:546.
As we speak, Timo Bernhard has just finished lapping the infamous Green Hell in the Porsche 919 Evo, first setting a 5:31:899, then a 5:24:375 followed by the time above.
What's more, that time was set within an hour of the attempt starting today.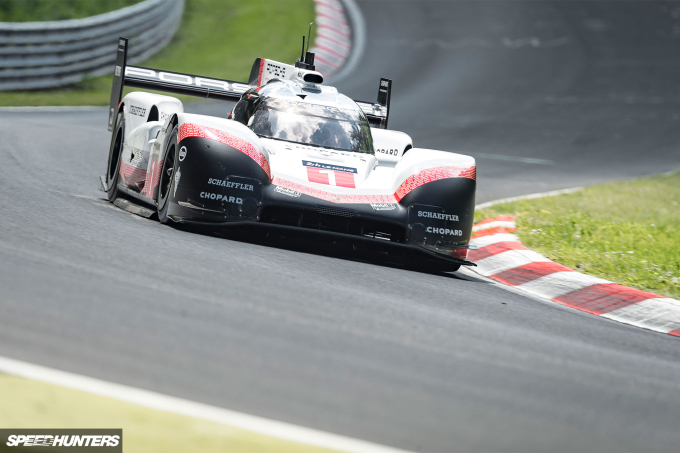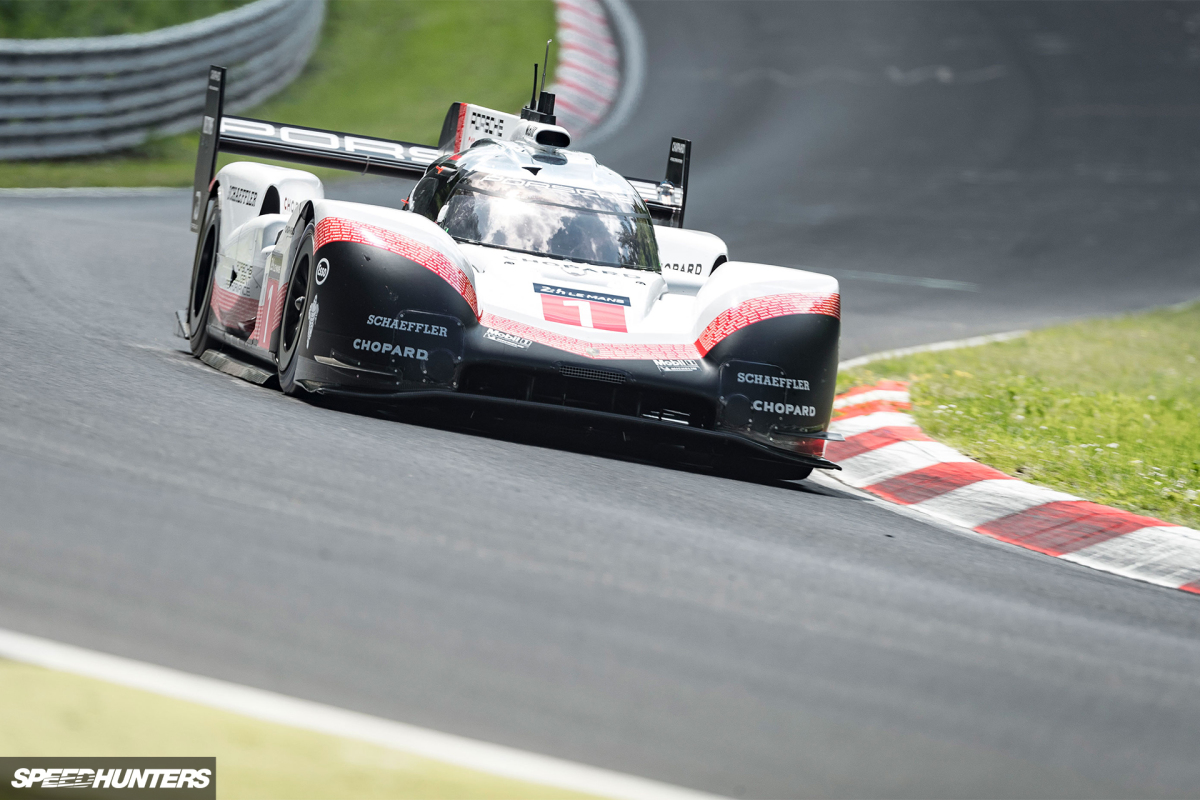 Powered by a hybrid V4 turbo engine and energy retrieval systems, and with a peak output of 1160bhp, the 919 Evo also recently set a new lap record at Spa-Francorchamps that outpaced Lewis Hamilton's 2017 Belgian Grand Prix pole position qualifying lap.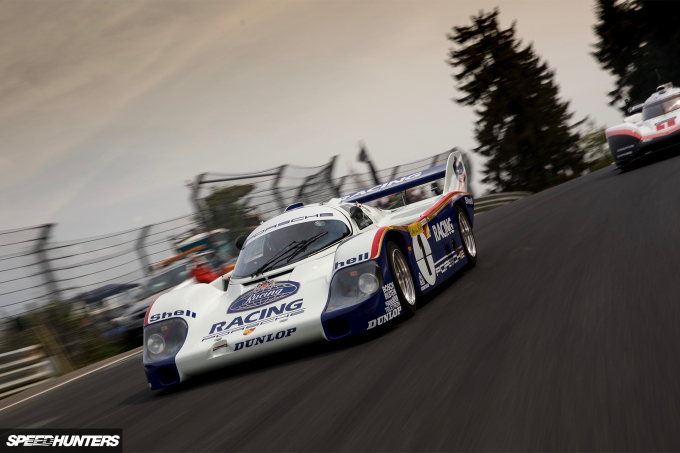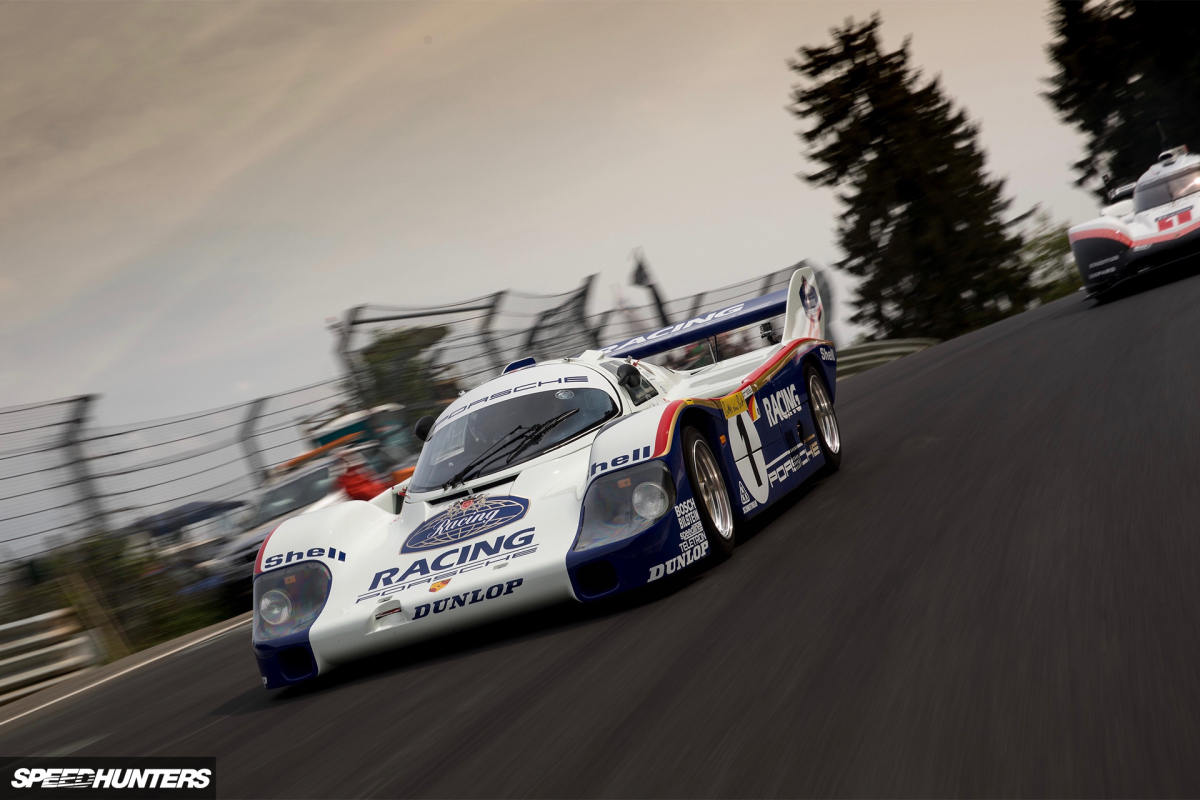 Before today, the current Nordschleife record was set by German racing driver Stefan Bellof in the Porsche 956 during the 1983 Nürburgring 1,000km, who completed a lap in a blisteringly quick 6 minutes and 11 seconds during a qualifying lap. That's an average speed of 202.073kph.
The fact that Bellof, and Porsche's, previous record stood for so long, throughout incredible technological advances in the years since, is a testament to just how fast that time was. Holding onto a lap record for 35 years in motorsport is unheard of.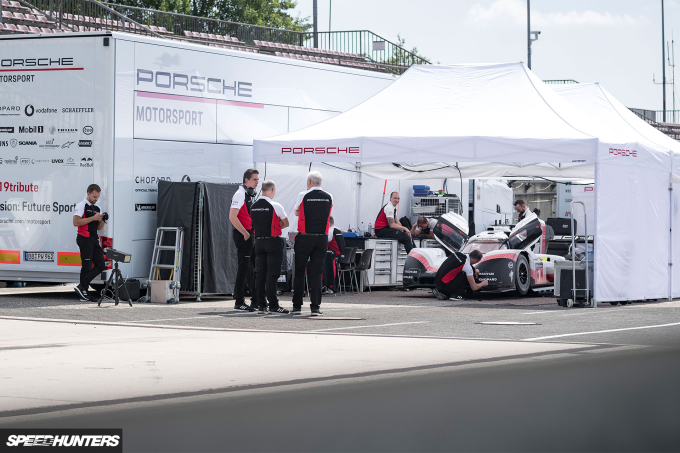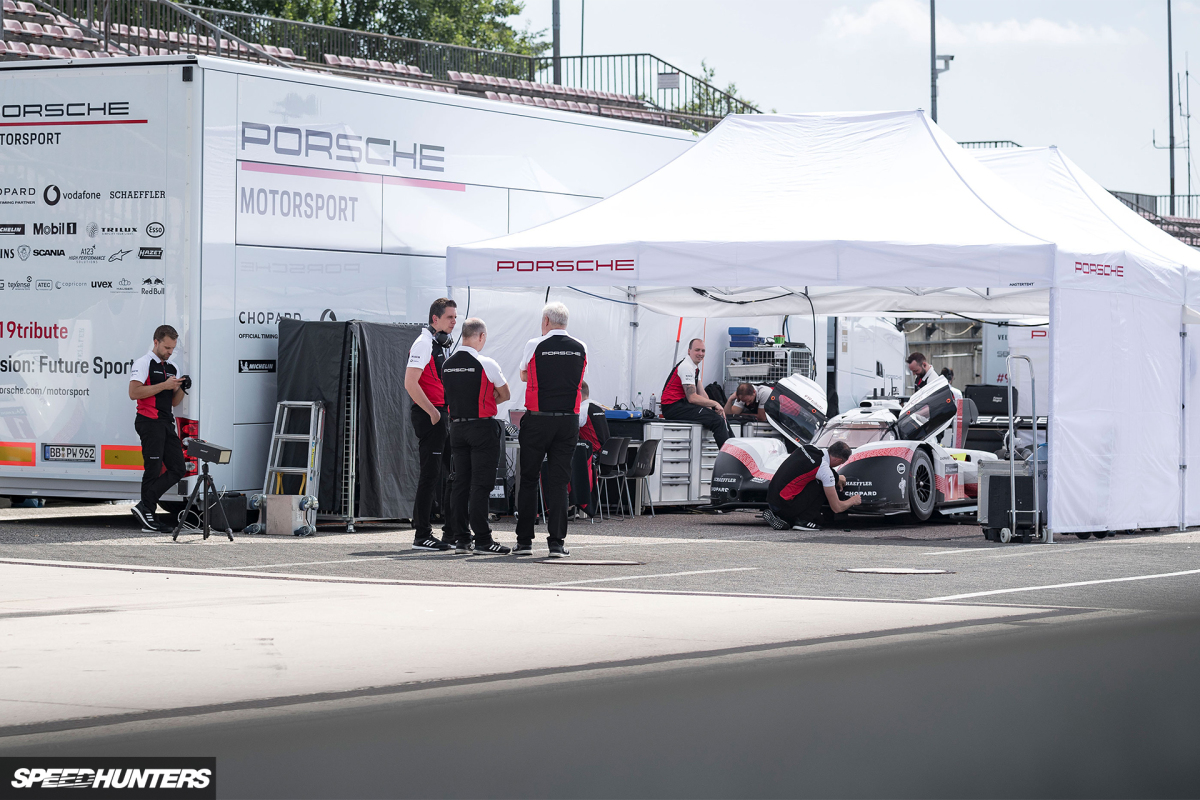 Bellof's untimely death just two years later in a terrible accident at the 1,000km of Spa rocked the racing world, and many believe that his record Nürburgring assault should remain untouched as a mark of respect. As part of Porsche's 919 Tribute tour, they have tackled Bellof's time head-on.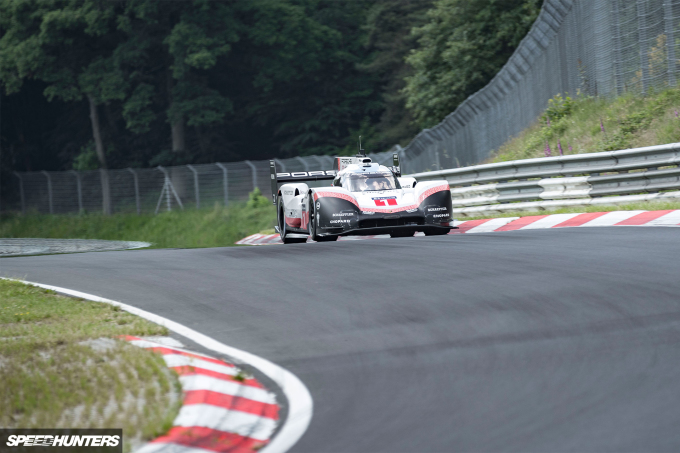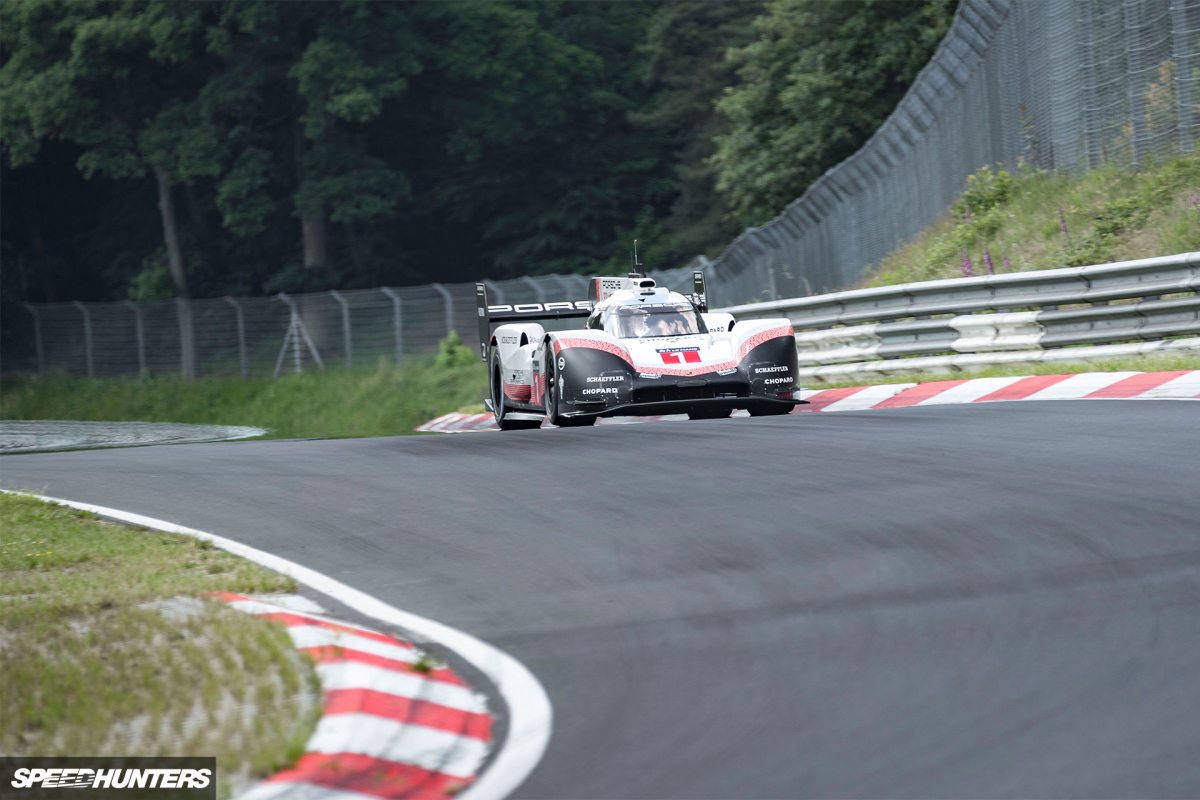 In my opinion, this is exciting news – 'Ring records are important, and are a mark of clear progress and advancement in automotive technology. The Nordschleife has long been used by racing teams, media and manufacturers as a yardstick for overall performance. The 20.832 km stretch of asphalt snaking through the German countryside is the perfect proving ground to test almost all aspects of a car's performance, from heavy braking to acceleration, cornering at a wide variety of speeds, stability at high speed around fast bends between Bergwerk and Steilstrecke and all out straight-line pace along Döttinger Höhe towards the finish line.
If you were wondering, the 919 Evo just blasted through the latter at a VMAX of 369kph or 229mph while averaging a barely believable 234kph or 145mph around the circuit. Average. See it for yourself.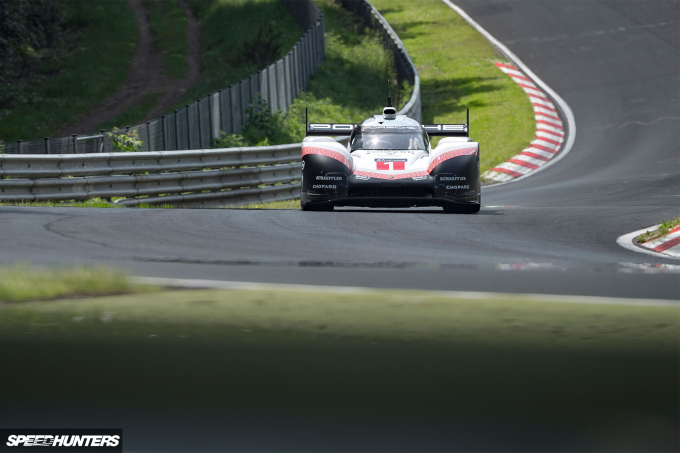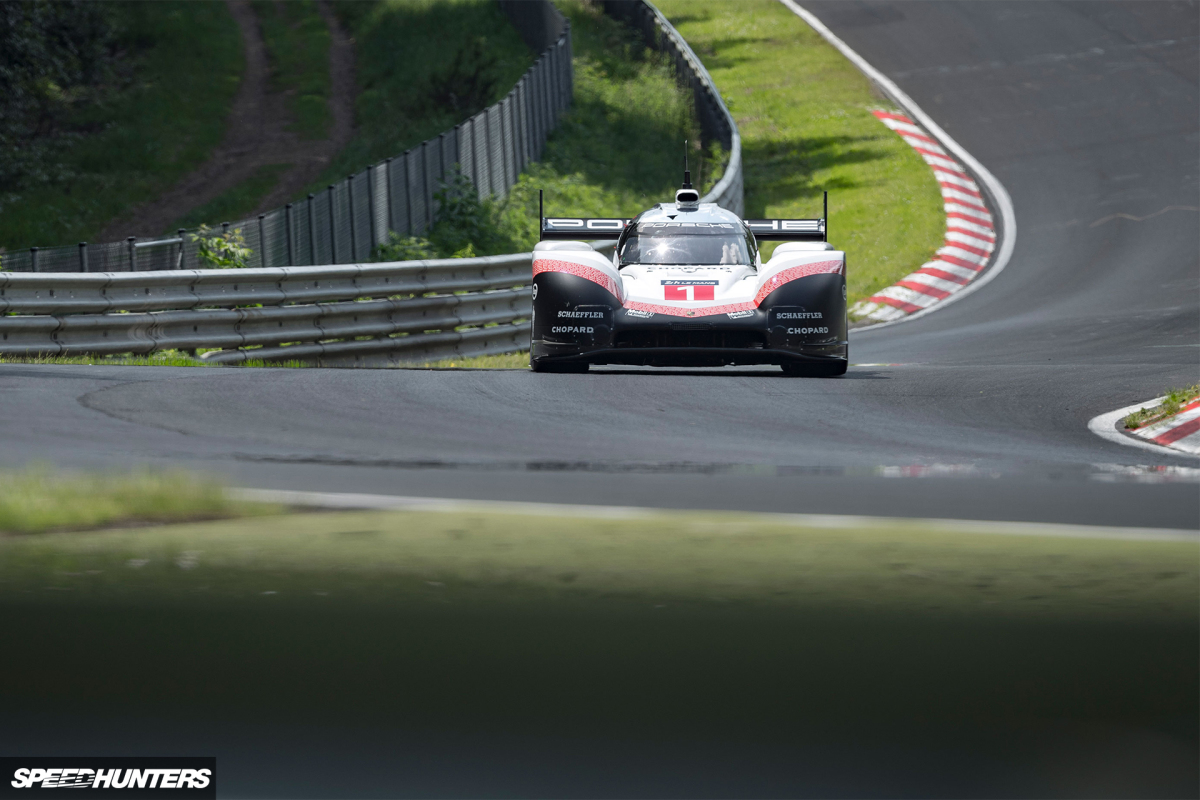 To put this into real-world terms, the fastest production road car to lap the Nordschleife is the Porsche 911 GT2 RS with a 6:47:25 (I say production road car, but almost all manufacturer attempts feature some 'tweaks' to suit the 'Ring). Up to now the fastest non-production attempt, outside of competition motorsport, was the McLaren P1 XP1 LM Prototype last year, with a not-slow 6:43:22. That should drive home just how insane Bernhard's time today is.
The exact course length of layout used varies depending on who's on track. For example, if you and I were to drive the Nordschleife on a track day or during ​Touristenfahrten (public driving) then the measured section of track is commonly from the first bridge after the track entry to the final gantry before the exit, know as the bridge-to-gantry, or BTG time. There is a caveat here – since October 2017, timing during Touristenfahrten was banned because of safety concerns for those racing the stopwatch, so any timing now has to be done from onboard footage, such as with this Schirmer E46 M3 we brought you recently.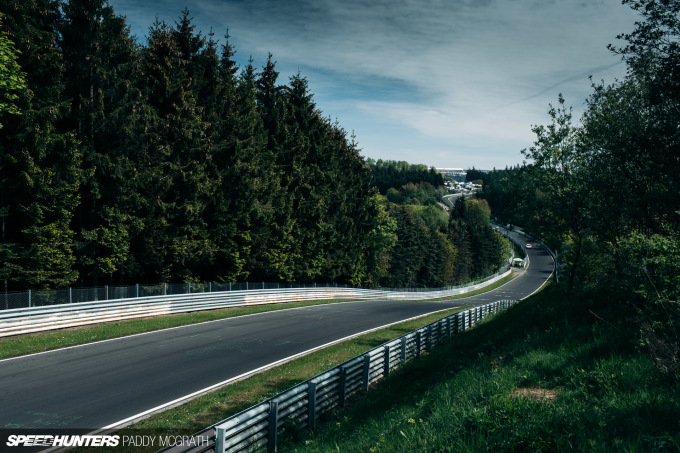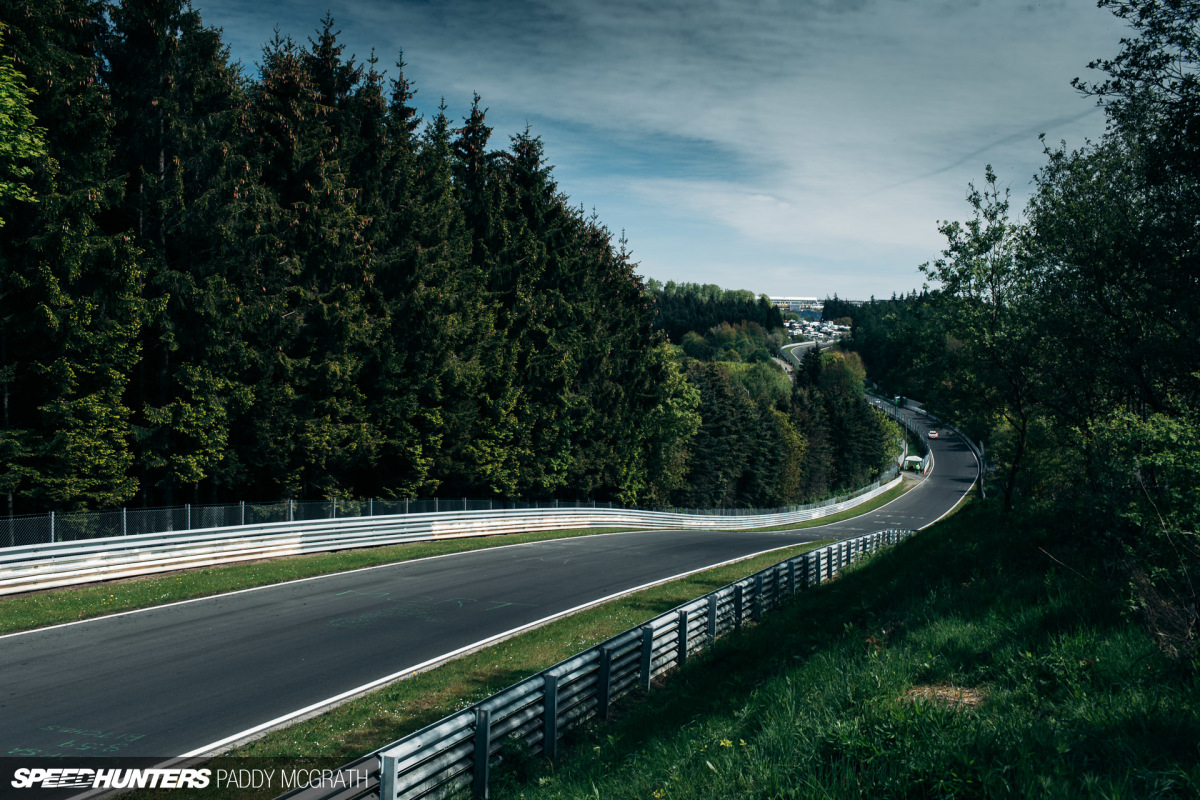 Manufacturers, on the other hand, and on a closed circuit, commonly use the full Nordschleife loop from start to finish, bypassing the GP circuit that is included during races such as VLN and the 24 Hours of Nürburgring. Lap records are held in lofty esteem and prove invaluable marketing material for both road cars and manufacturers' race efforts. Despite this, there's no governing or sanctioned timing body for these attempts. Commonly, lap times are verified by timing at the track alongside on-board footage.
It's a truly terrifying place to drive, with the penalties for getting it wrong incredibly severe. The speed set by Porsche today is almost unfathomable, and there is talk that they're not yet done for the day.
Can they go sub-five minutes?
Should they?
Jordan Butters
Instagram: jordanbutters
jordan@speedhunters.com