The E30 M3 has undoubtedly by now reached classic status, so this one probably isn't for the purists out there.
But then again, as with plenty of projects to emerge from the Driftworks stables, you should know by now that they aren't ones to conform to the norm. Not only does Driftworks' head honcho Phil Morrison have an envious collection of cars, but so many of them have, and do, upset those who prefer things a little bit more OEM.
Take for example his RWD-converted slammed Lamborghini LP640, or his Chevy Impala lowrider that's on air rather than hydraulics. His BMW M2 daily and Nissan S15 practice car are less likely to offend, but of-course, the LS-X powered DW86 competition drift car is definitely 'out there'. Recently while he was over in Japan collecting his RWB 964 Turbo, back home in sunny Birmingham, England, his latest track-focused build was approaching the final straight.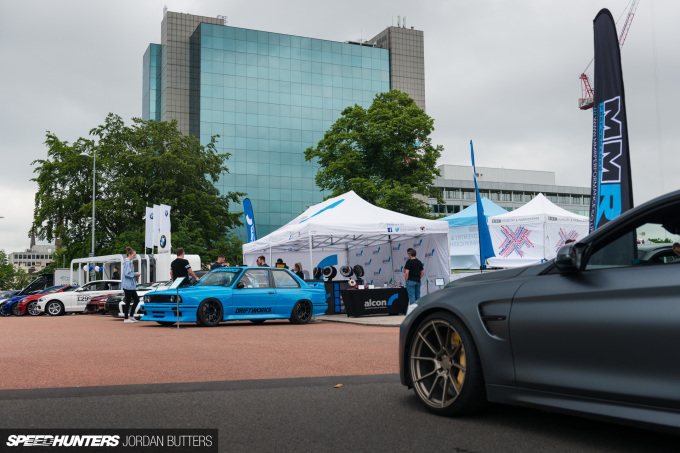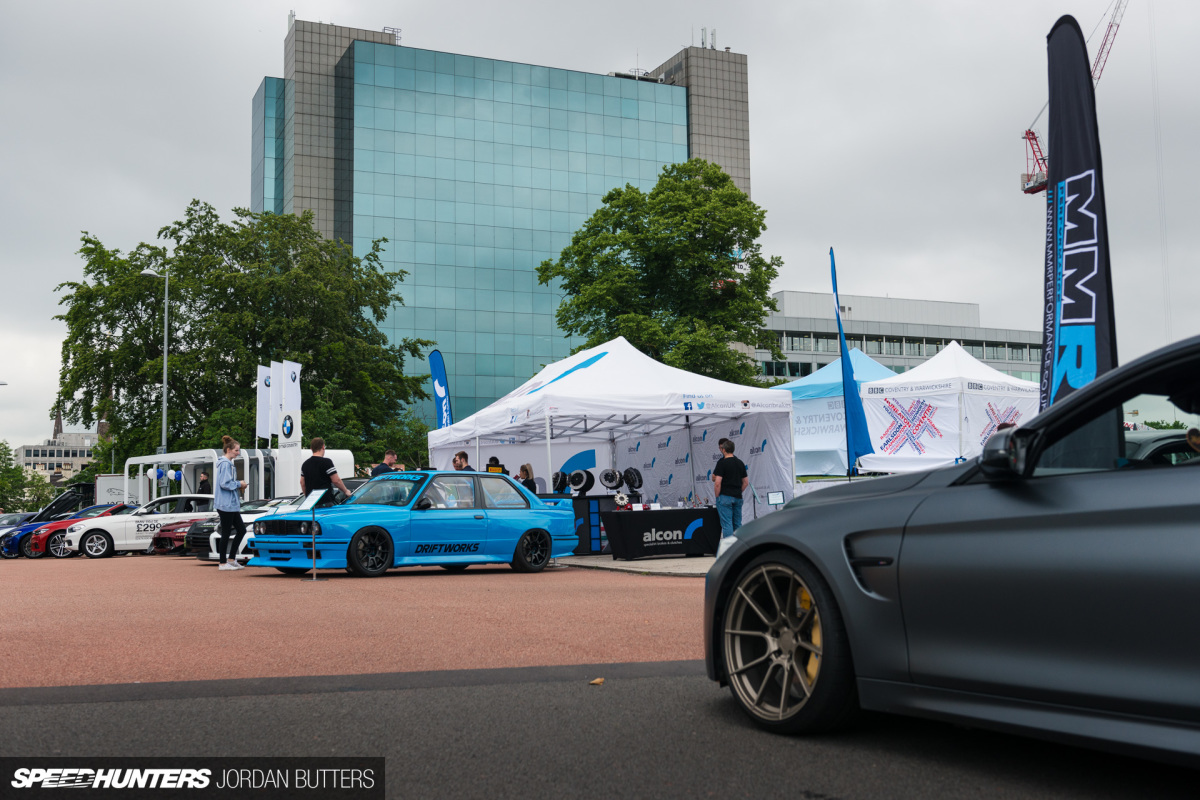 The DW30 broke cover this past weekend at Coventry Motofest (gallery coming later this week), so I wanted to take the chance to show you around the car briefly. It wasn't quite in a finished state, with some plumbing and wiring still needed, but no doubt we'll be aiming to bring you a full feature once this thing hits the track.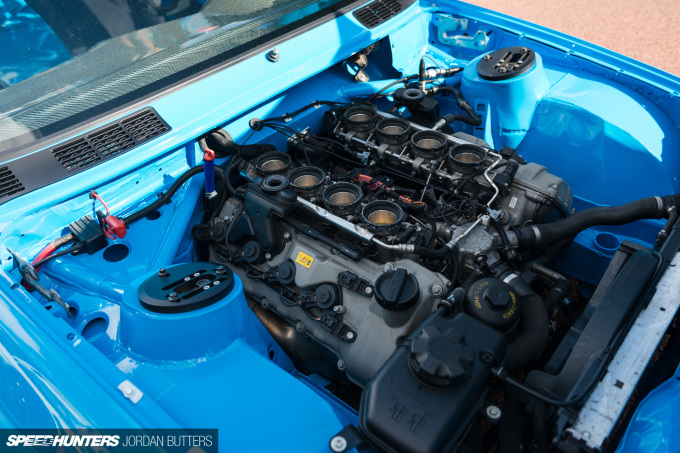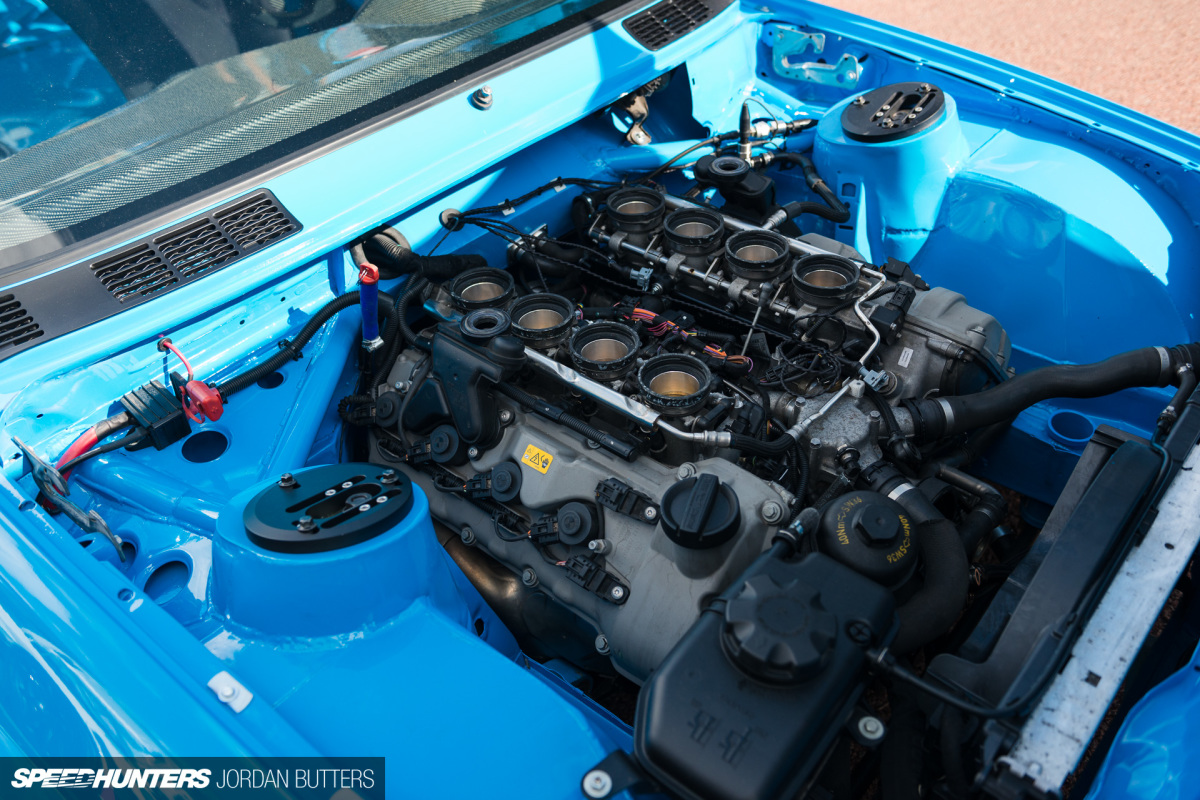 Seeking out a replacement track car for his Riviera Blue 997 GT3, Phil purchased the E30 from a customer of DynoTorque, fabrication specialists situated right next door to Driftworks HQ in Birmingham. At this point, the car already had a BMW S65 4.0-litre V8 transplanted under the bonnet, as well as the cage work completed, but for all intents and purposes was still in the early stages of the project.
Phil briefly played with the idea of finding an original BMW S14 engine, but decided to stick with the more modern alternative. Although, the DynoTorque/Driftworks team pretty much ripped the engine out and started again, repositioning it further back in the engine bay for better weight distribution.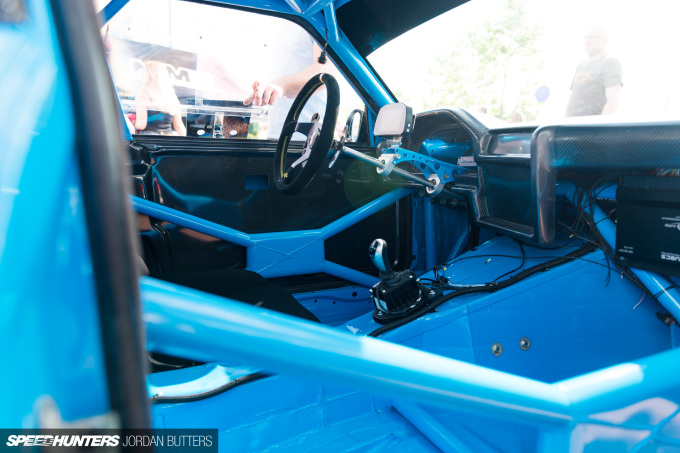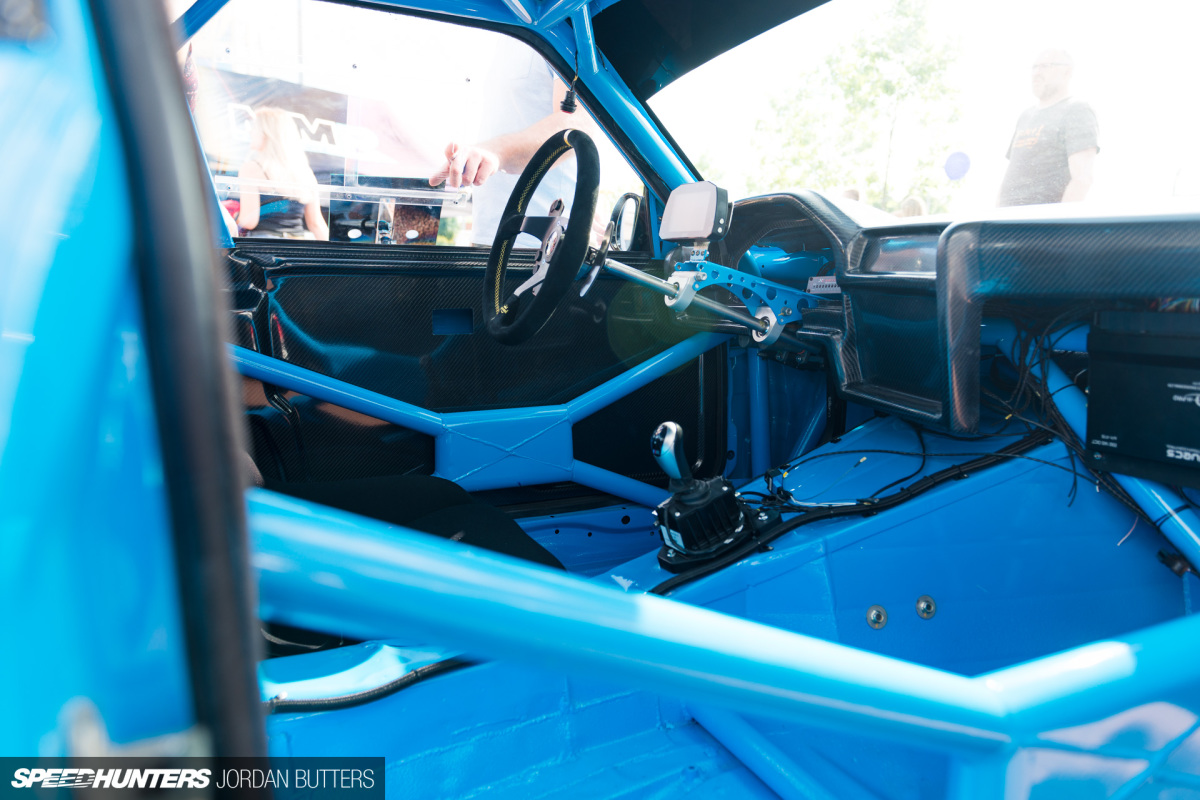 Having owned a couple of E90/E92 chassis M3s, Phil knew he wanted to keep the engine choice, but was wavering at first on which gearbox to use. Straight off the back of the potentially controversial opinion piece that I published at the weekend, the timing couldn't be more poignant, to be honest. In the end, Phil opted for the E90/E92's DCT transmission for the E30. Although the gearbox weighs more than the manual version, based on his experiences with driving this setup on track previously, how well it works with this engine, and just how blisteringly quick you can be with it, it was the inevitable choice.
Phil says that he wants the car to be a reliable, enjoyable and comfortable experience on track and this powerplant and transmission combo does exactly that. The idea is to be able to complete lap after lap after lap without worry. Essentially, what you're looking at is a track-spec powerplant and transmission in a chassis that weighs some 600kg less than the car it came from. The age-old recipe of installing newer tech in a classic chassis never fails to rile up the purists, and I suspect this gearbox choice is going to be another layer on top of that. Alongside this, the E30 also benefits from the E90's MK60 ABS system which, along with the engine and gearbox, will all be controlled by Syvecs management once it's all plumbed in.
There's plenty of other very trick bits scattered around the build too – the front and rear fenders are completely custom, having been remade in carbon fibre to accommodate the slightly repositioned track width and wheelbase, whilst still looking somewhat OEM M3. Of course, all the suspension, turrets and underpinnings are custom too, and the car sits on a set of HSD coilovers over Work MCO wheels with Alcon six-piston and four-piston brakes, respectively. With over 400hp, and weighing just over 1,000kg with all the modern technology inside, this thing is going to be a weapon.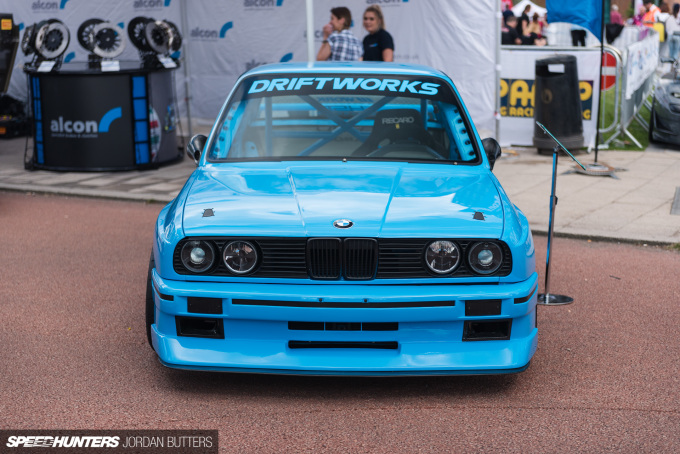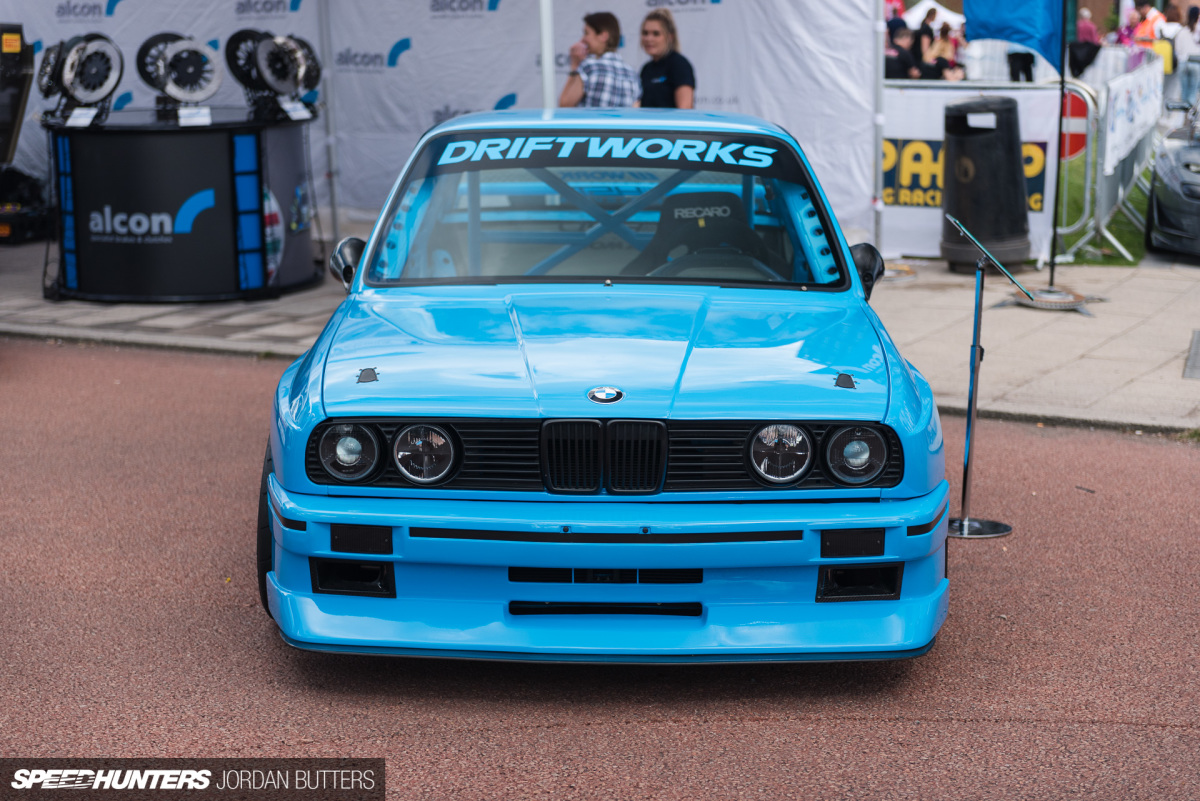 I'm not dismissively skimming the details here, but instead I want to leave plenty to cover when the car is finished and we run a full feature on it. In the meantime, catch up with Driftworks' build videos to get up to speed.
Having known Phil for a number of years, and knowing how particular he is is about his cars, as well as how much attention to detail both DynoTorque and Driftworks put into each build, this is one machine that I'm very excited to see hit the track.
Jordan Butters
Instagram: jordanbutters
jordan@speedhunters.com