For The Love Of Nissans
When interacting with people outside the car world, the small talk topic usually ends up with someone asking me what I do for a living in Japan. After discovering that I travel around with my faithful camera, primarily aiming it at cars and recording moments in time with a press of the shutter, they always ask me this question: what is your favorite car brand?
I could probably spend days answering that question, but I usually cut to the chase and go with Nissan.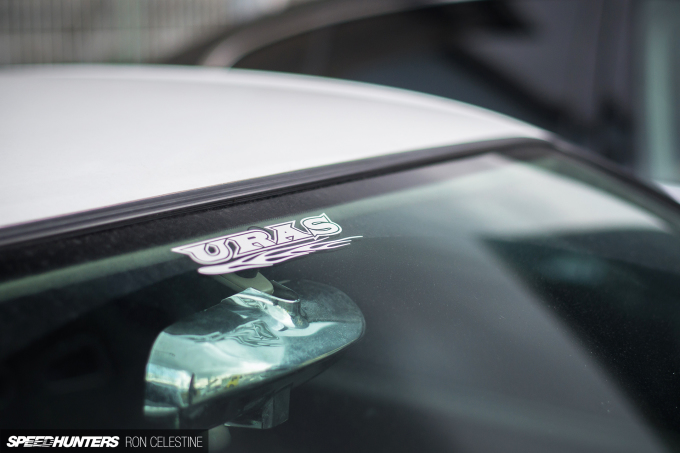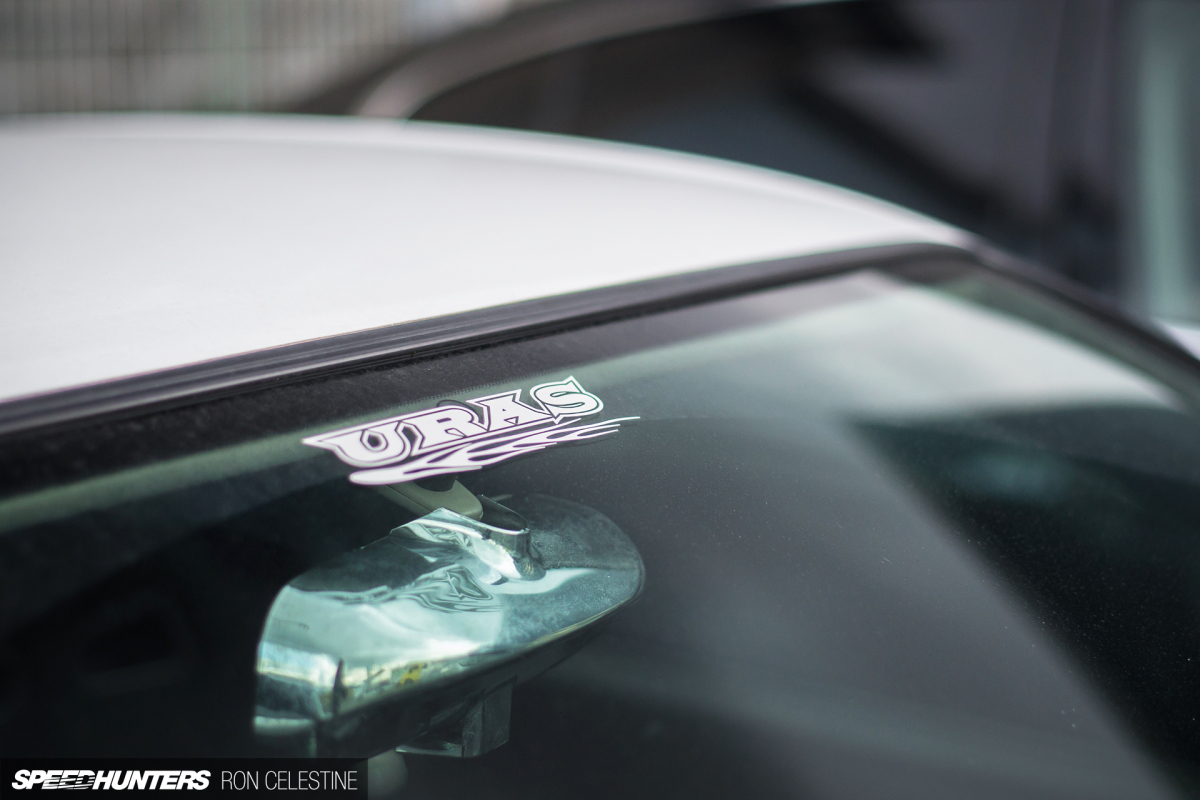 With this in mind, during my recent trip across Japan, the desire to stop by URAS in Fukuoka was too strong to pass up. Seeing that this was going to be an incredibly random stop without any warning ahead of time I wasn't sure if it would be possible, but there was only one way to find out.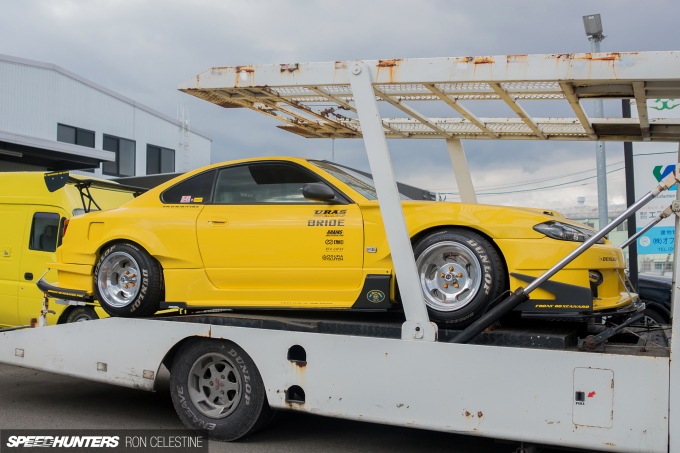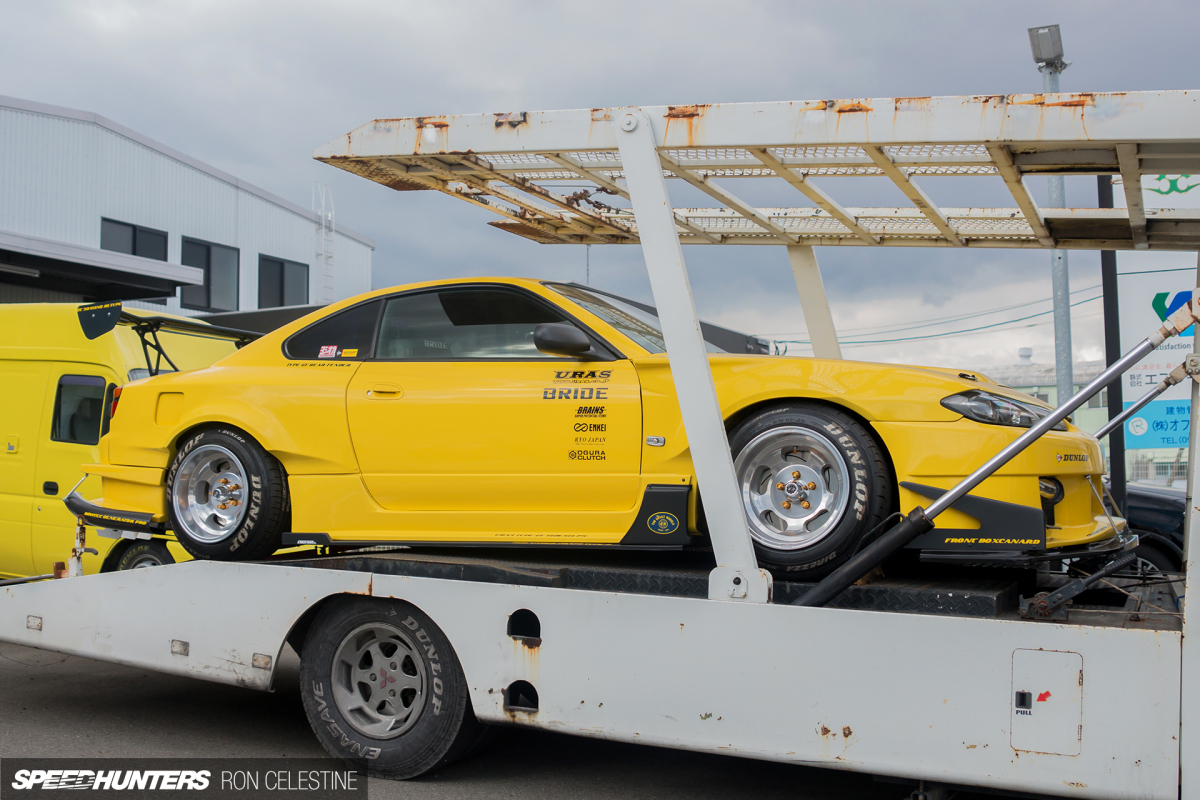 Ken Nomura, AKA Nomuken, the man behind URAS, was pretty tied up unloading his new demo S15 Silvia (the same one that Dino spotlighted during this year's Tokyo Auto Salon) after showing it at the Okinawa Custom Car Show, but he was happy to let me roam around, and promised to join me after he had finished up some of his tasks.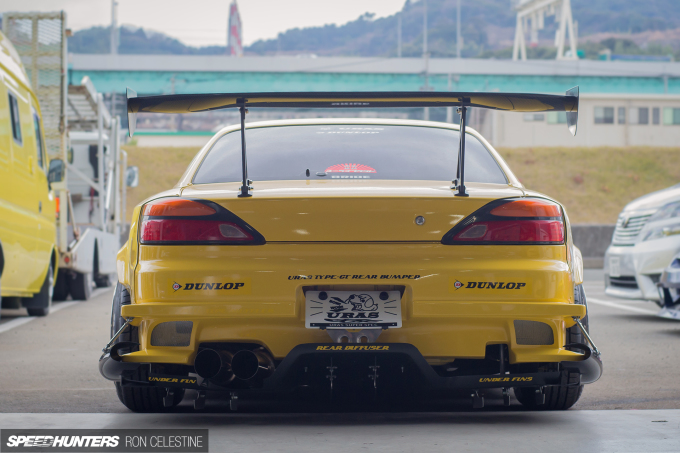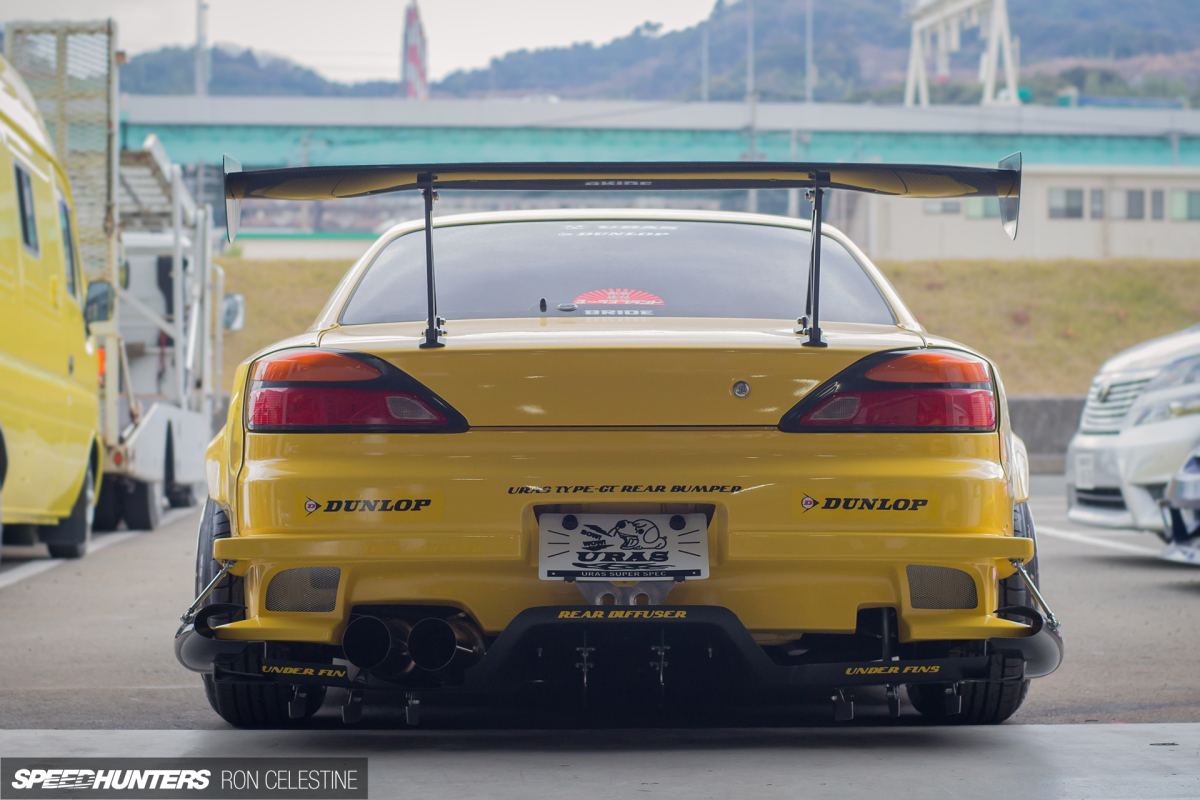 With Nomura-san's permission, I started my exploration of the shop, beginning with a closer look at the S15 wearing the one-off URAS 'Type-GT' aero kit. Aggression oozes from every angle thanks to the +75mm wider fenders, carbon fiber canards, side skirts, and rear diffuser.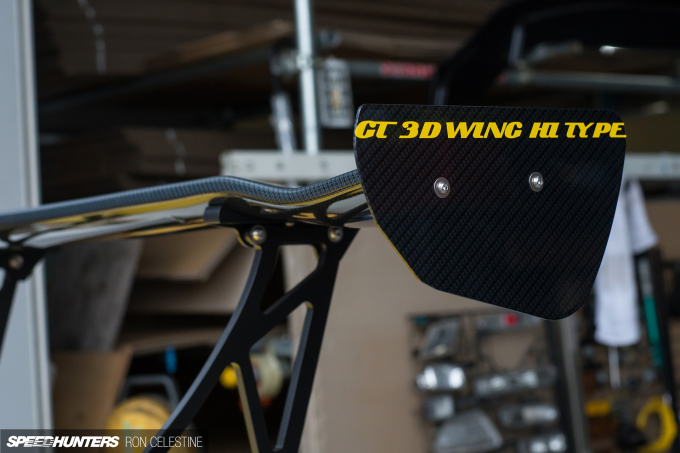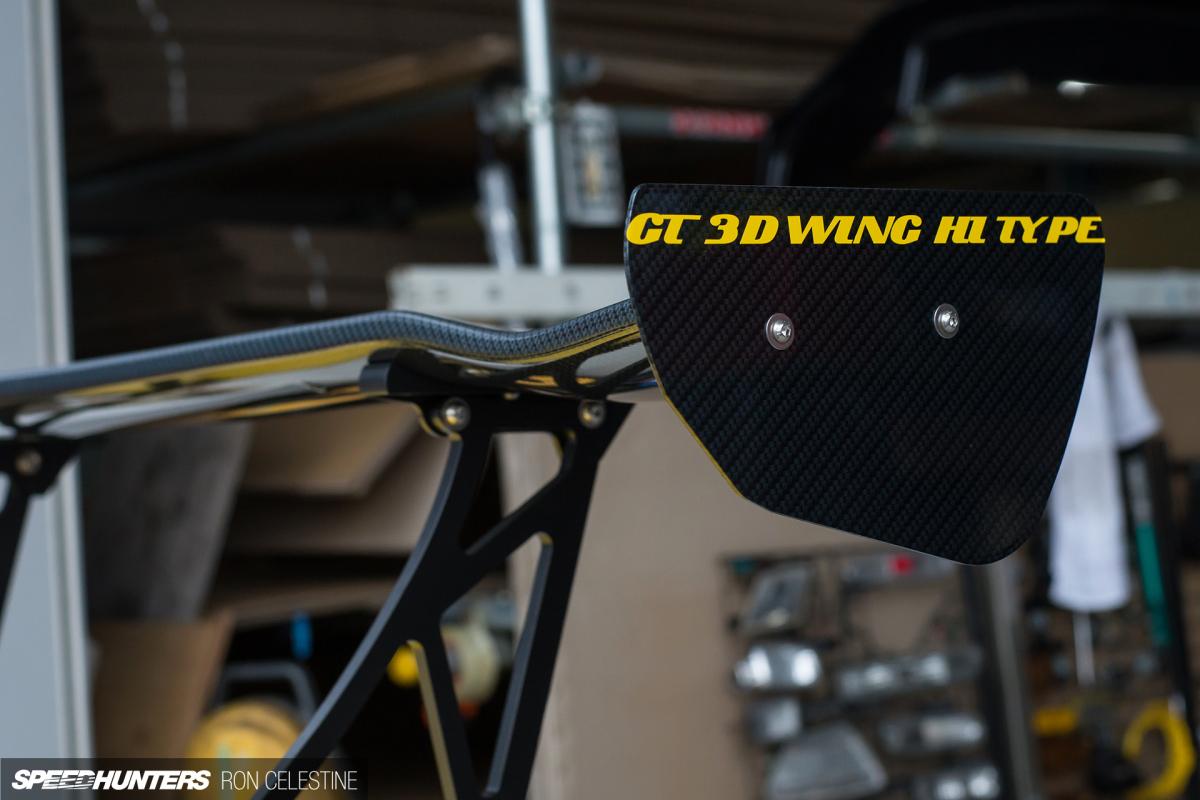 Oh, and of course the pièce de résistance, a massive GT wing.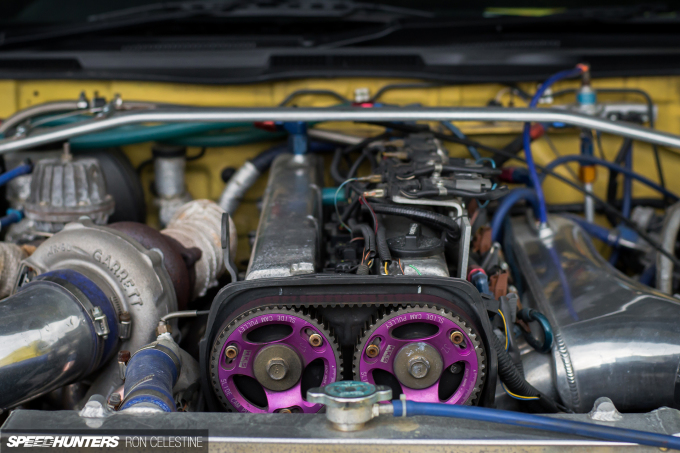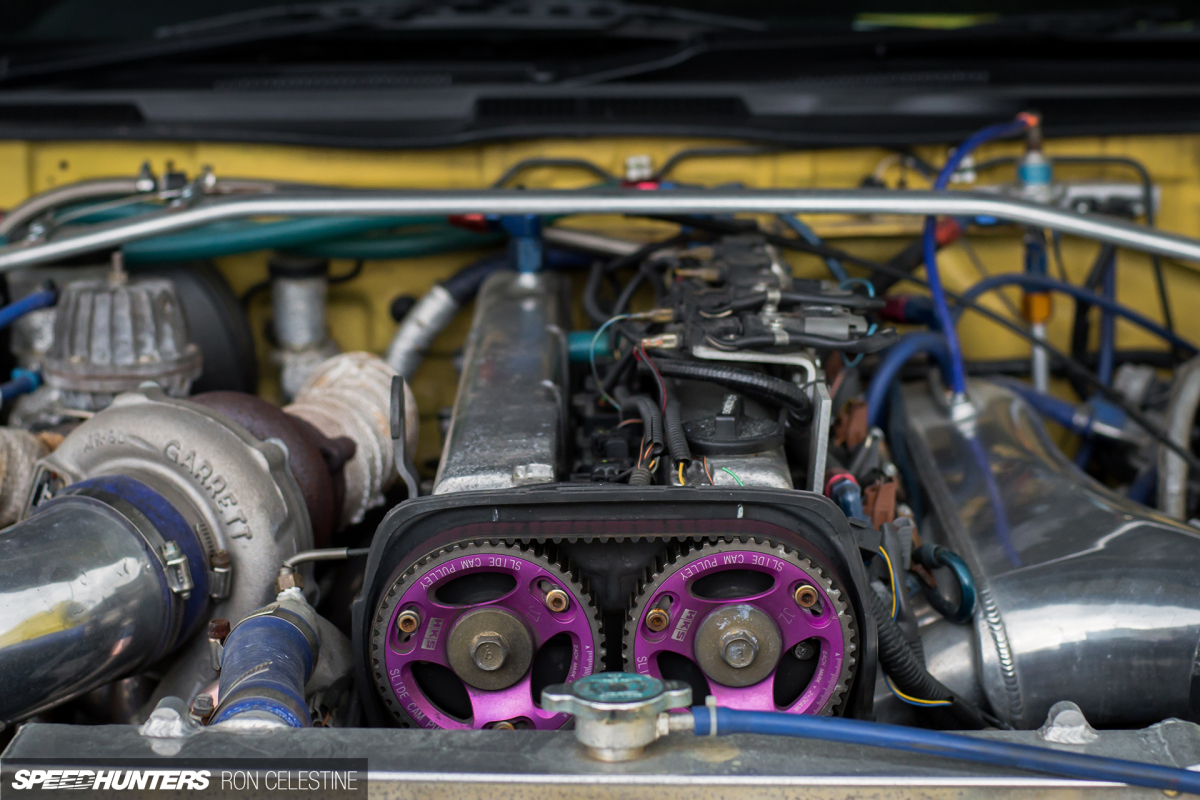 I was itching to see if the Silvia had the power to back up its looks, and one of Nomura-san's employees wasted no time popping the hood to let me have a peek. In the quest for bigger and more reliable power in the future, the Nissan's original SR20 has given way to a Toyota 1JZ running a big single HKS GT turbocharger.
Seeing as the first priority for this demo machine was to introduce the world to the latest URAS aero kit, the engine bay received the transplant and not much else. Plans are in the works to fix it up and make it more of a monster, but the details are under wraps right now.
Seeing that space is a premium in Japan, I always find it fascinating that previous demo cars often sit idle outside, waiting for their chance to shine once again. I had a hard time picking between this drift-spec S13 or the newly created S15.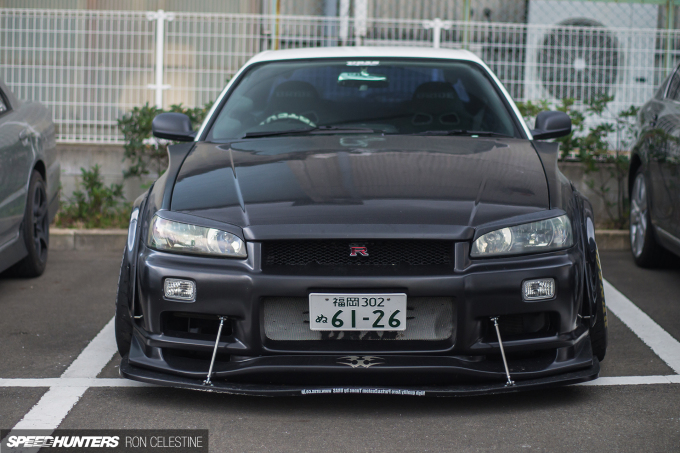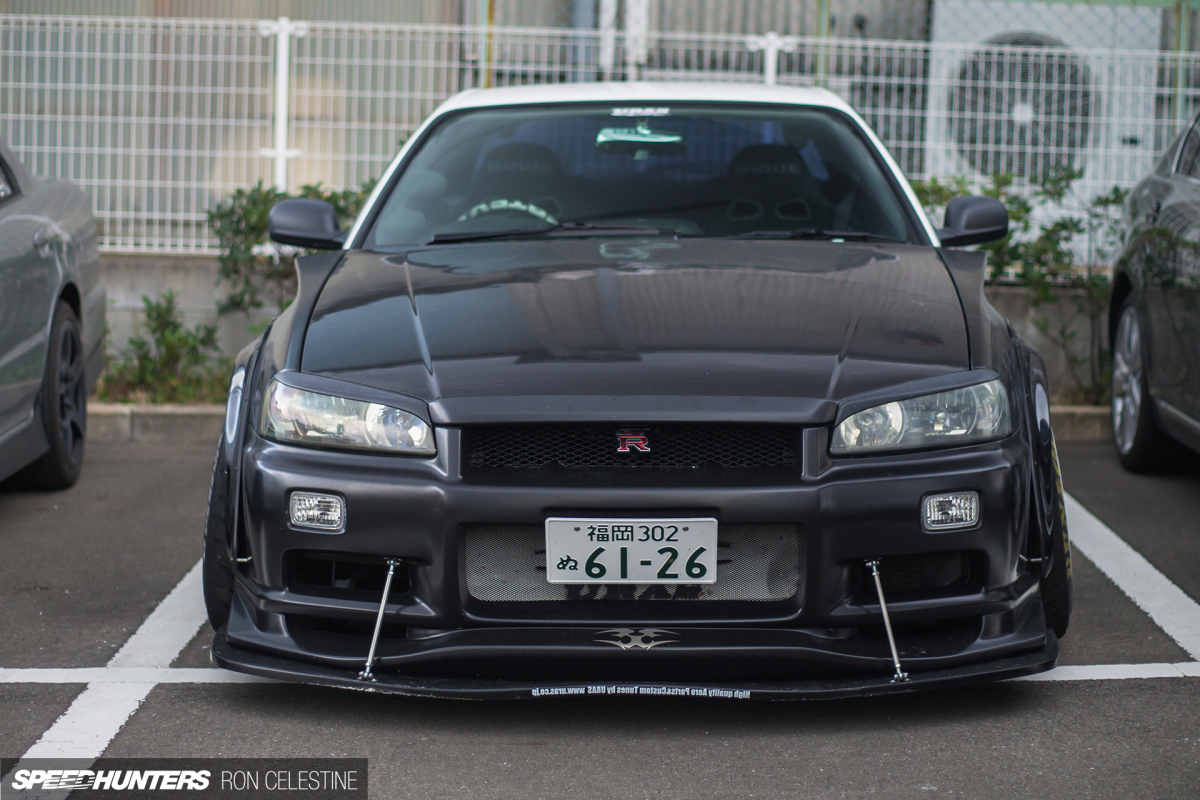 If you know anything about URAS, you'll know that Nomura-san really loves the ER34 Skyline. It doesn't matter that its design is approaching 20 years old now, Nomuken will keep creating wild kits for the four-door sedan.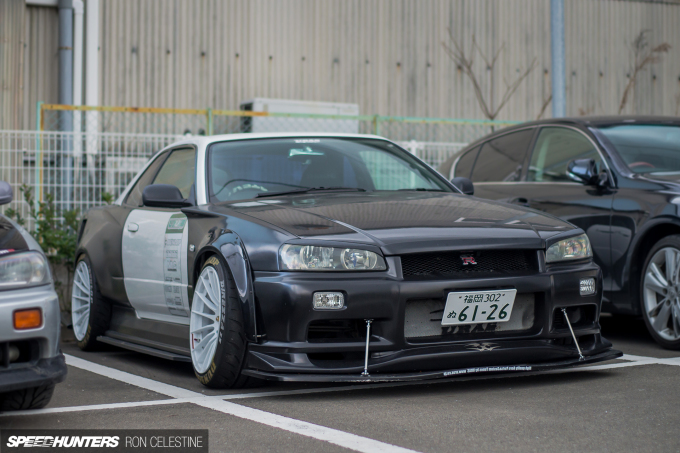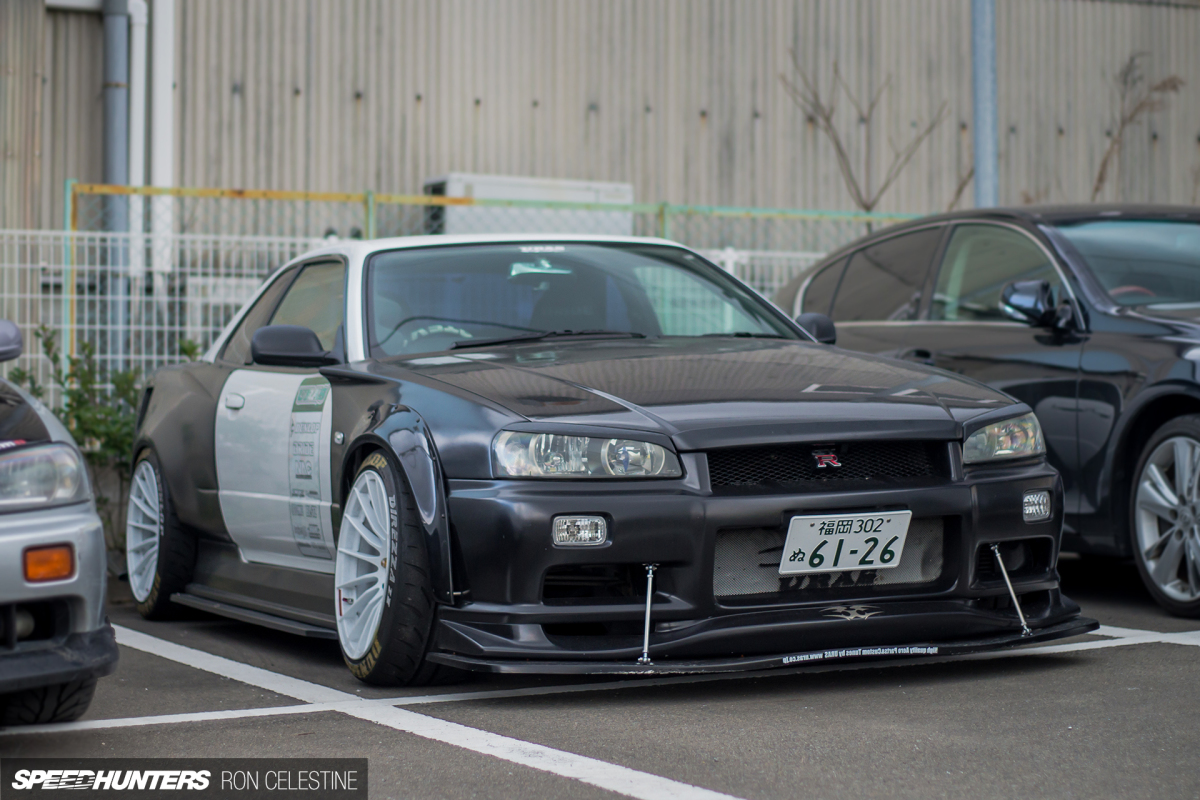 His latest creation takes the Type R kit that we saw at last year's Tokyo Auto Salon, and combines it with the aggression from his GT kits which you normally see going sideways around a drift circuit.
Once past the cute ferocious guard cat, you walk into a decent size work area full of FRP and carbon fiber parts being made. Used and broken aero parts are everywhere you look, but that was to be expected.
One area was full of tires, many having sacrificed themselves in D1, plus various wheels and bumpers from pro-spec drift cars.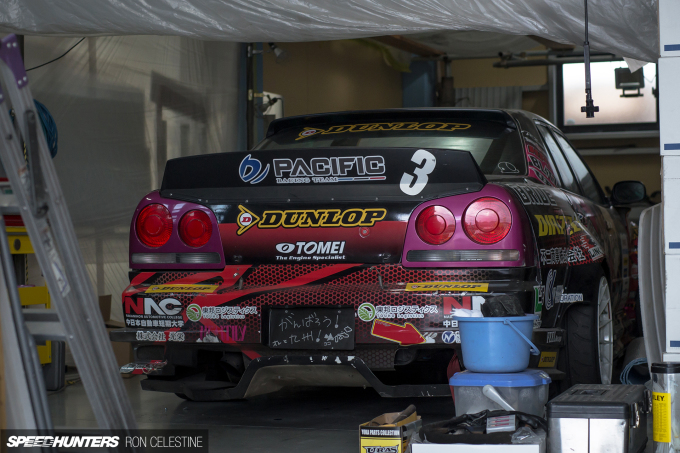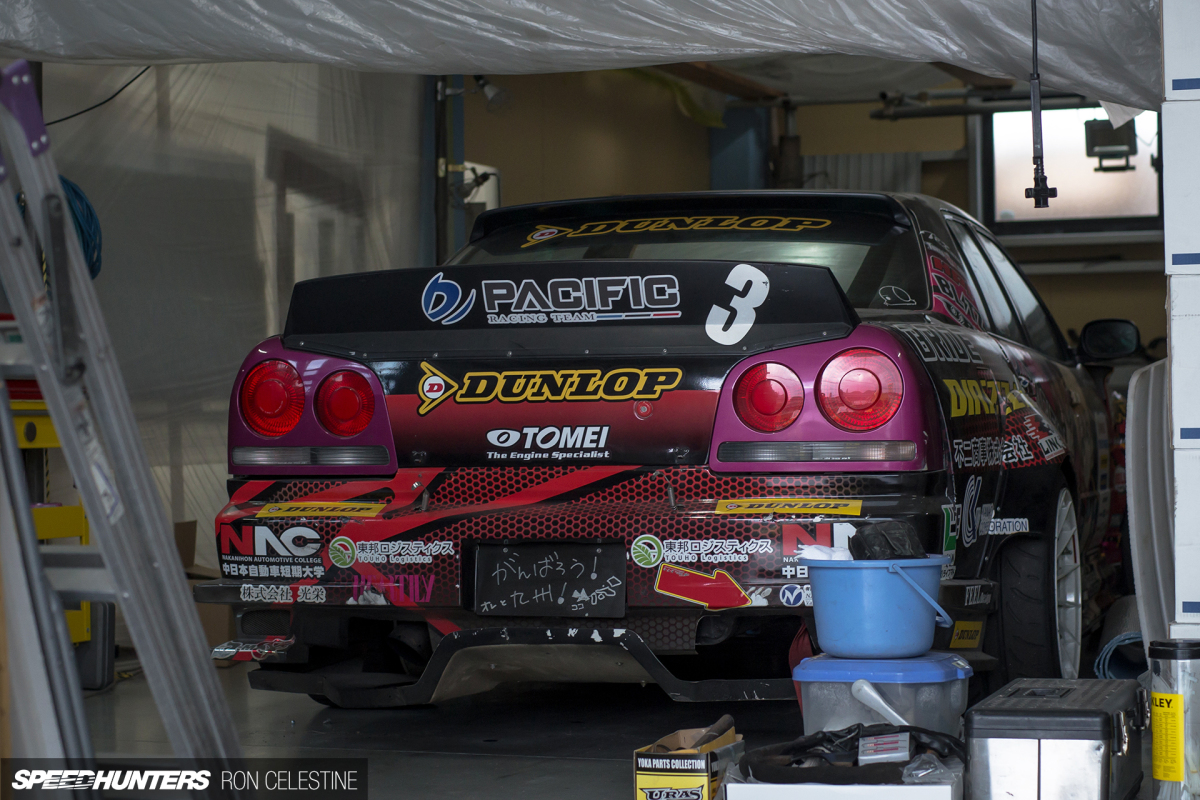 What really got me excited wasn't all the aero parts begging me to empty out my bank account, but the chance to get an up close look at URAS's current D1 Grand Prix championship ER34 Skyline.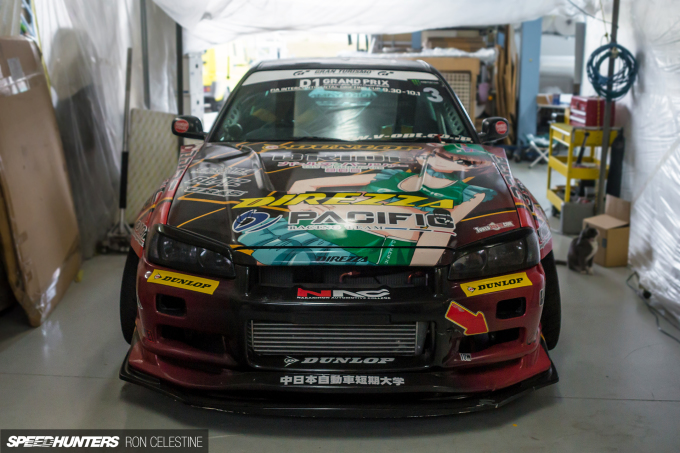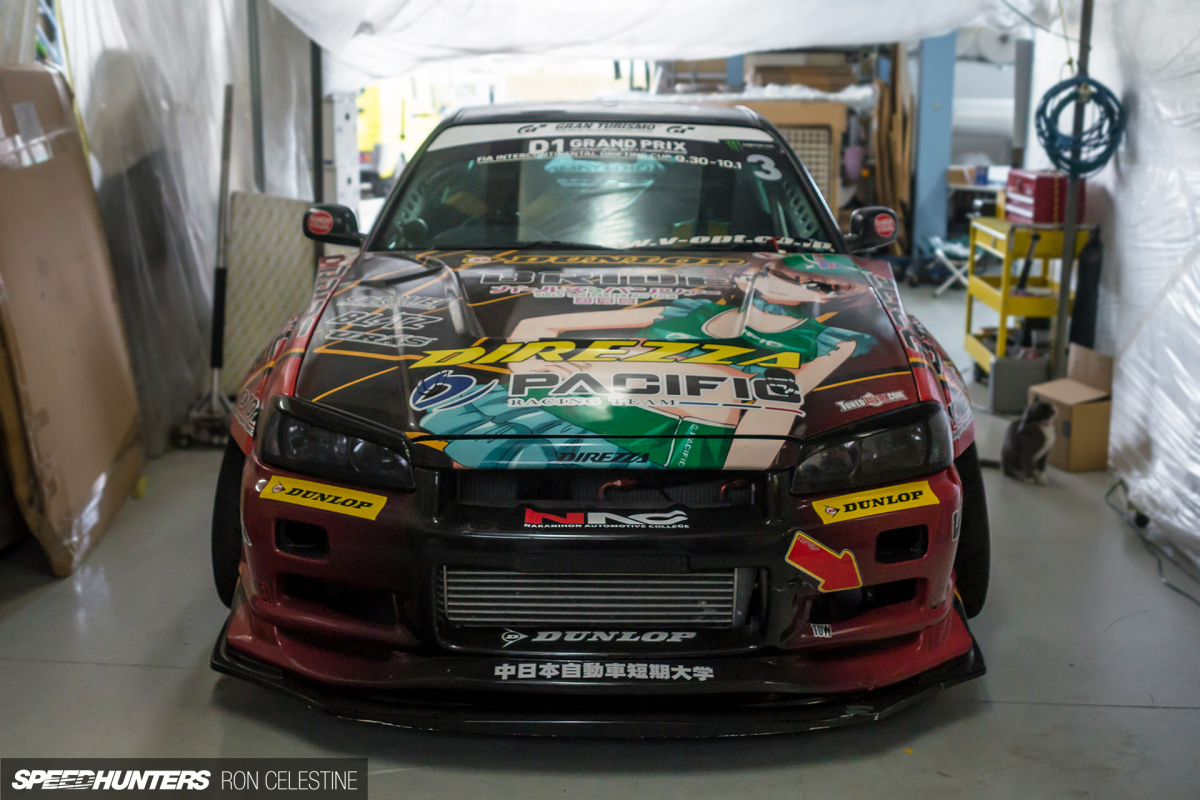 The visual image of a Skyline sedan sliding around corners is one of those things that seems out of place among the usual drift suspect sat first, but quickly becomes something unique and enjoyable to watch. Especially when you partner the visuals with the soundtrack of a screaming RB engine. But this car doesn't have one of those either.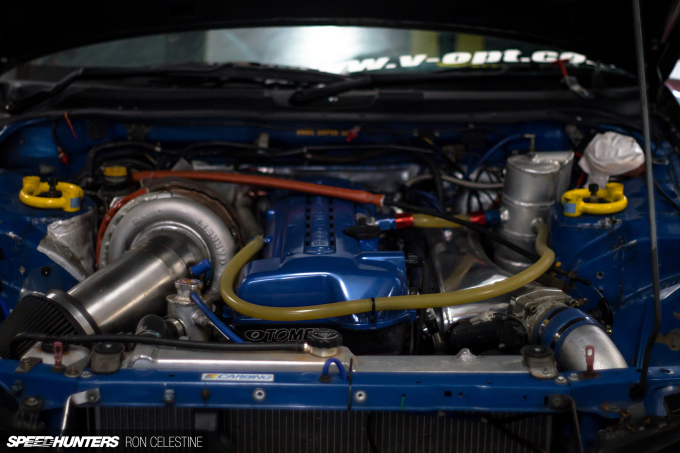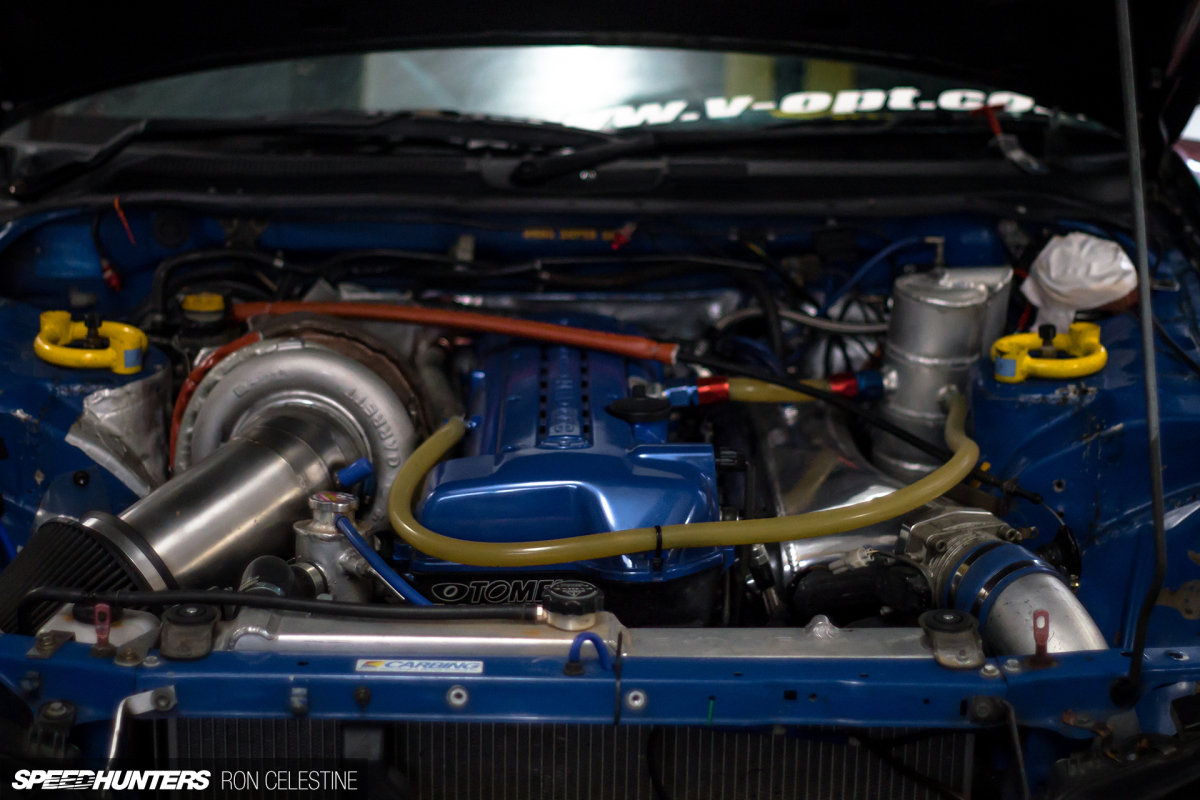 I'll admit I was a little disappointed to see the original RB swapped out for another Toyota JZ-series engine, but in the world of D1 where the pro competition is all about huge horsepower, having a high-power yet bulletproof powerplant at your right foot's beckon is an absolute necessity.
Not wanting to take up too much time, I met up with Nomura-san to thank him for his time and for allowing me to tour around the shop. After shooting the breeze for a little bit, I got a real sense for the love and passion he has for Nissan – its older performance cars at any rate. The quest to create the next best kit is always on his mind.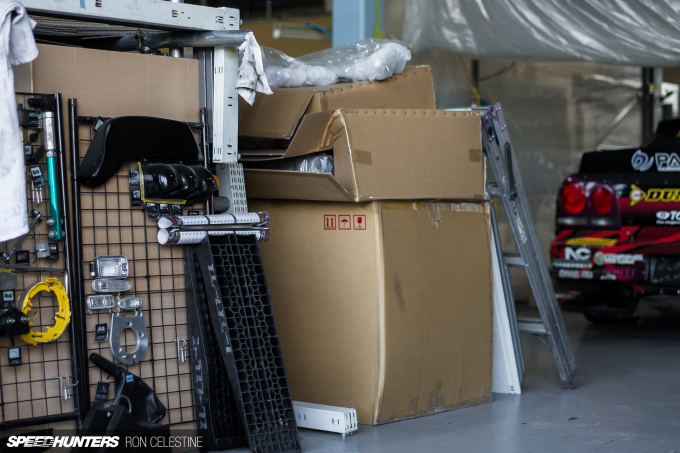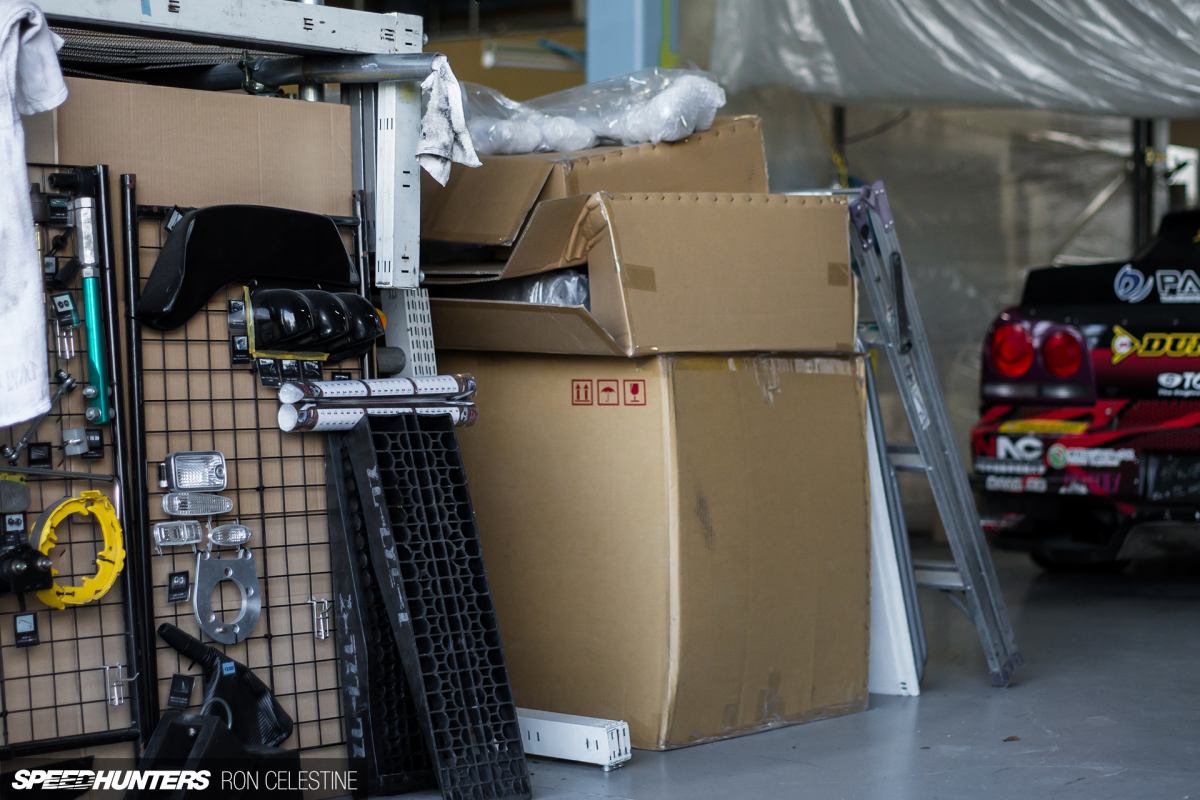 He even hinted that there was already another kit in the works, smiling and pointing at a mysterious box on the shop floor. I can't wait to see what it is!
Ron Celestine
Instagram: celestinephotography
The Cutting Room Floor