Tokyo Auto Salon comes and goes in what seems like a flash. There are so many cars, so many people and so many experiences, but before you know it, it's all over for another year.
The week following TAS is always a scramble getting important show cars photographed before they disappear back to their respective shops around Japan. With six machines shot in the last four days I'll have no shortage of awesomeness to share with you in the weeks to come, but only now am I able to sit down and sort through the thousands of images that I grabbed at the Makuhari Messe last weekend.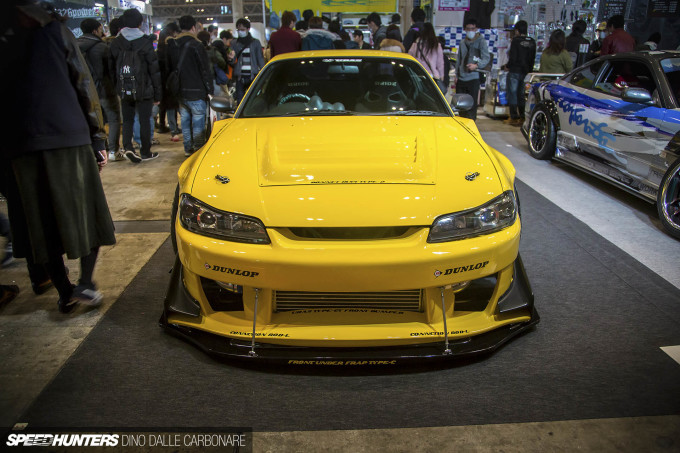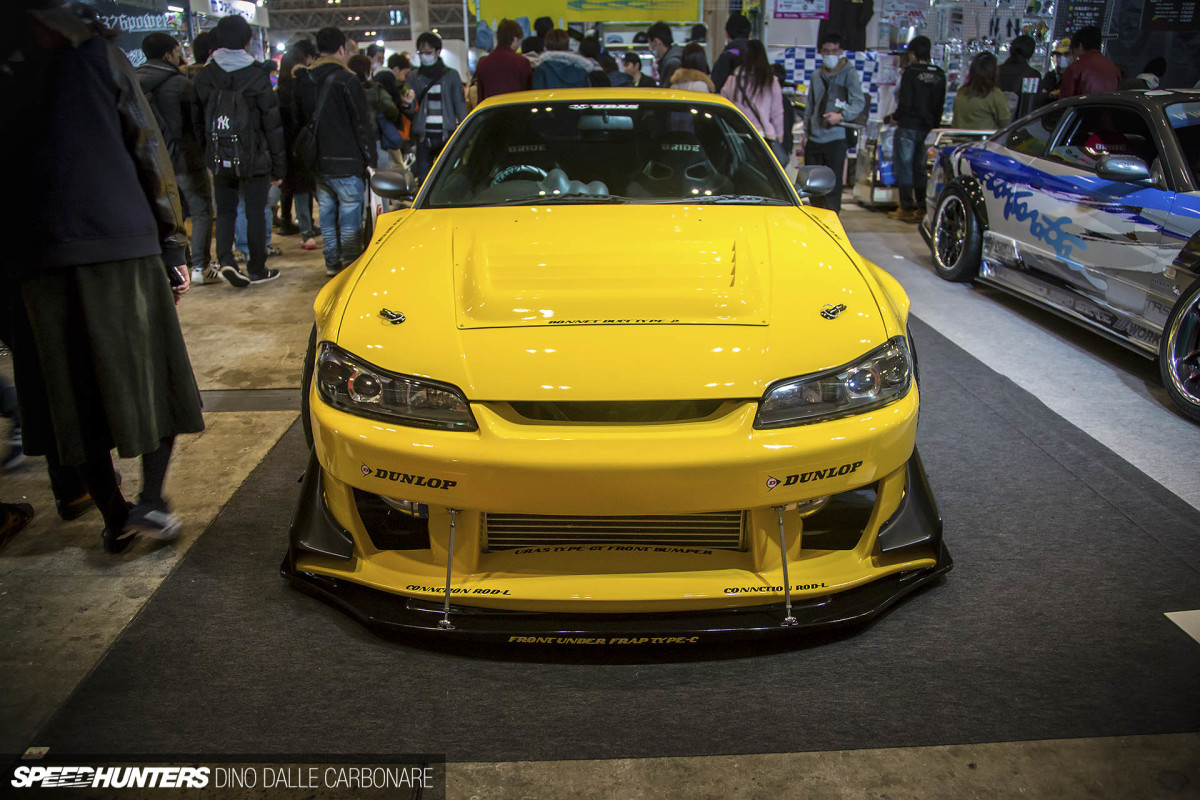 And I'd like to kick this more in-depth look at TAS 2018 off with a quick spotlight on a car that truly made me reflect. In the grand scheme of things the URAS S15 is nothing crazy; it's just another modified Nissan Silvia sporting a bespoke aero package. But it's the unique aesthetic mods that made it stand out more to me than any other S15 at this year's event.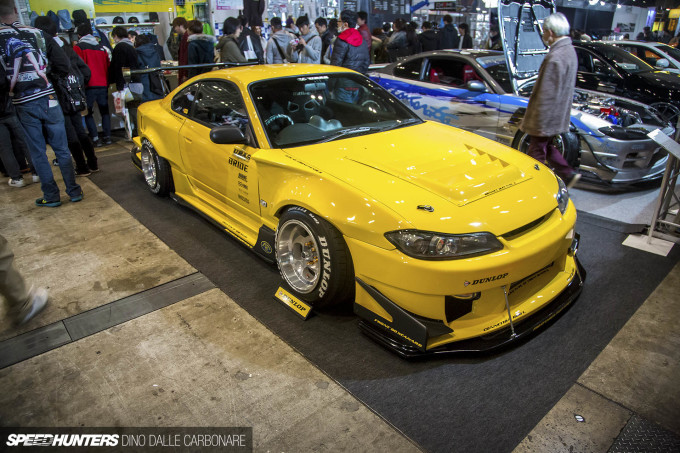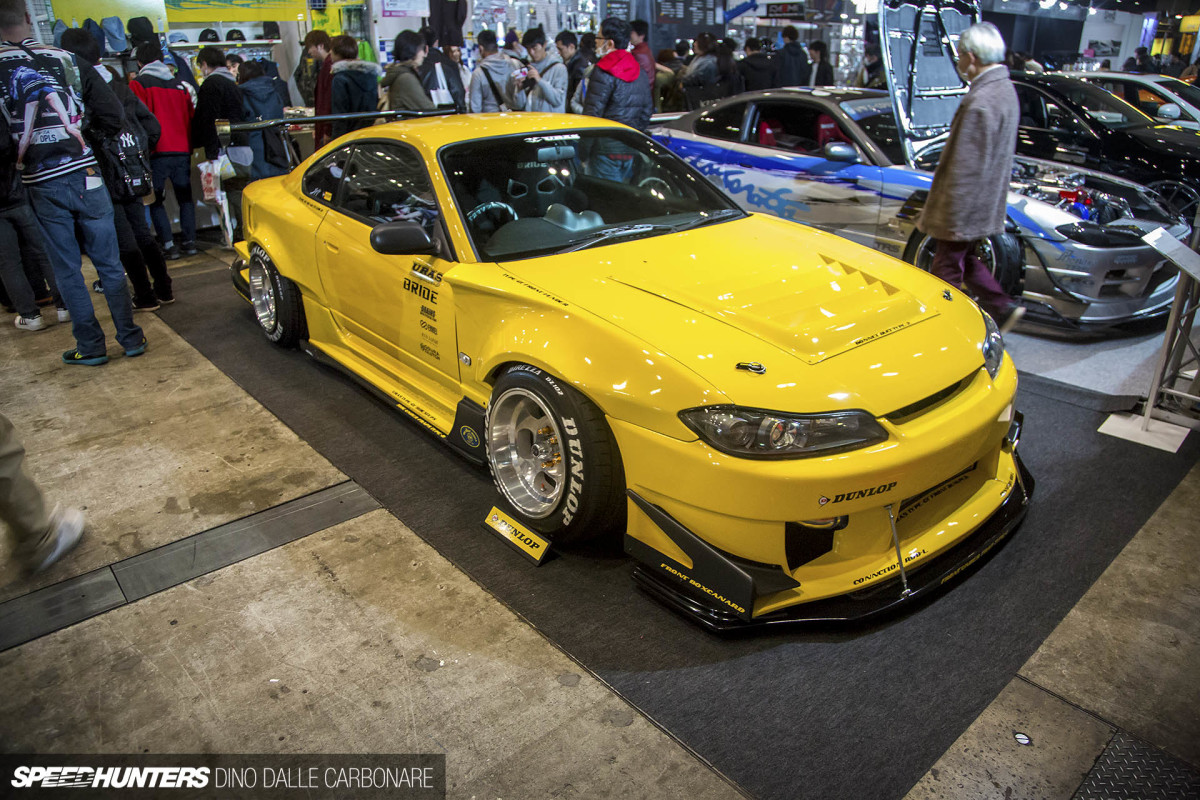 Because seriously, how many flavors have we seen Silvias of this generation presented in?! Everyone has a kit for the S15, from the more simple bolt-on additions to the wilder overfendered examples. But Ken 'Nomuken' Nomura at URAS has always had a very unique and recognizable style.
While we are more used to seeing it applied to the various drift-spec ER34 Nissan Skyline ER34s Nomuken has built and competed in, seeing his design language sculpting an ichi-go 'Type-GT' as it's been named, really made me take notice.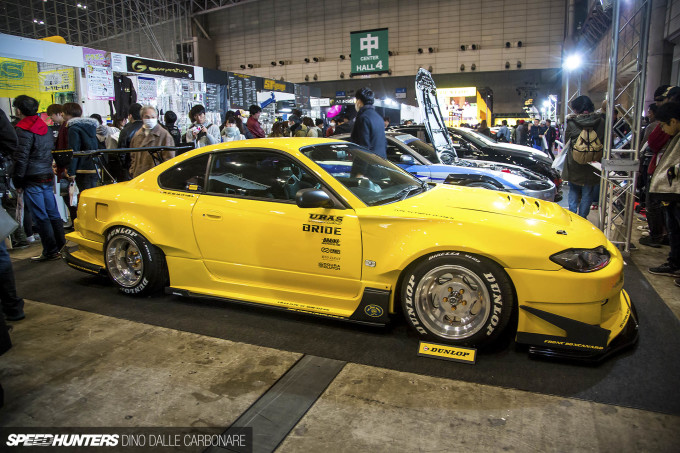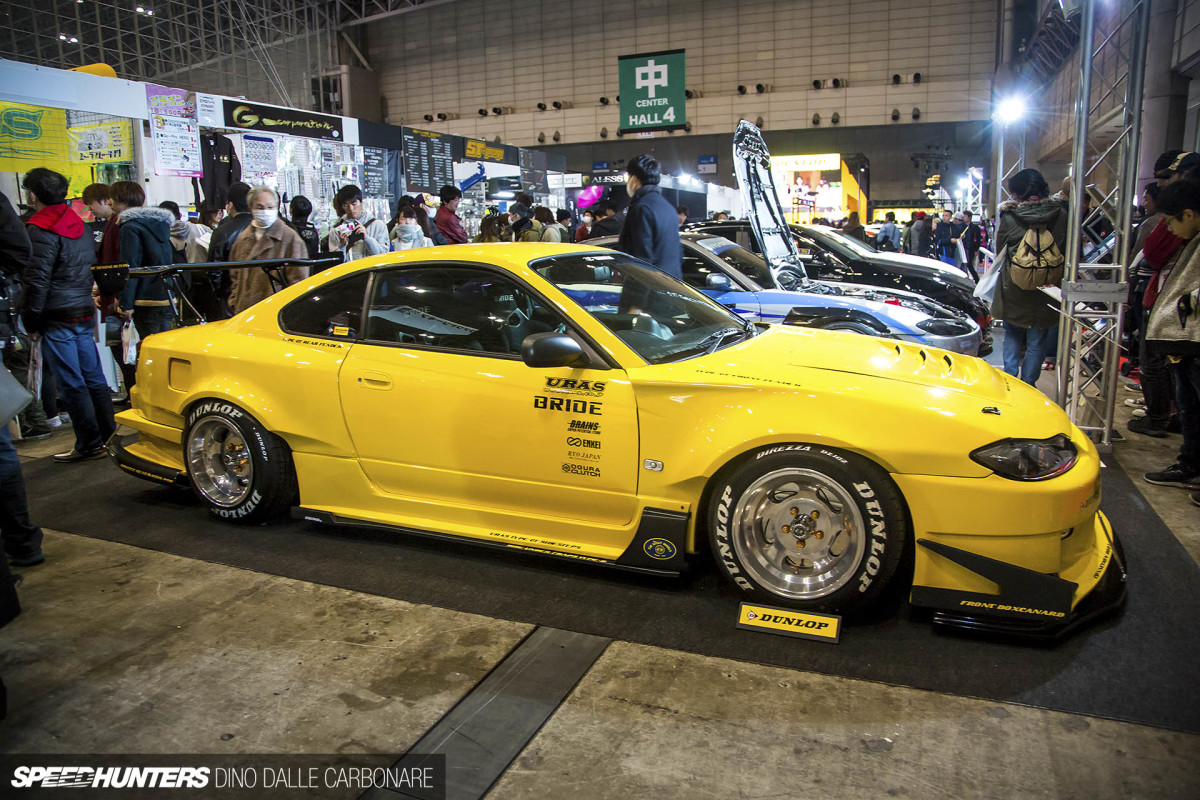 There is nothing subtle about it; the aggression and flair of this kit really helps transform the S15 into something fresh. It's like nothing we've really seen before either; not even from URAS, who are no strangers to working with the Silvia.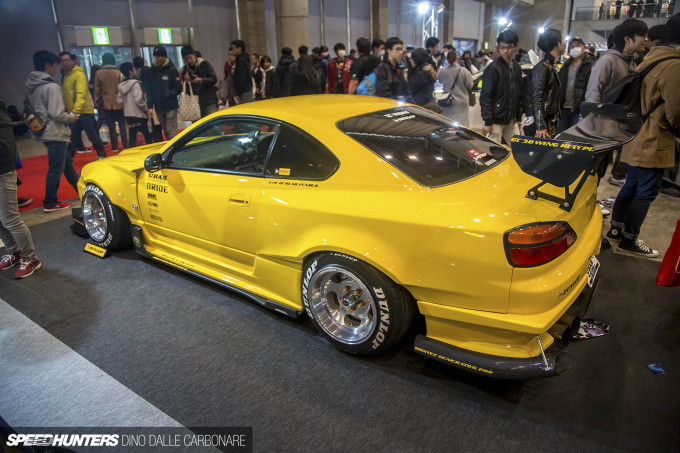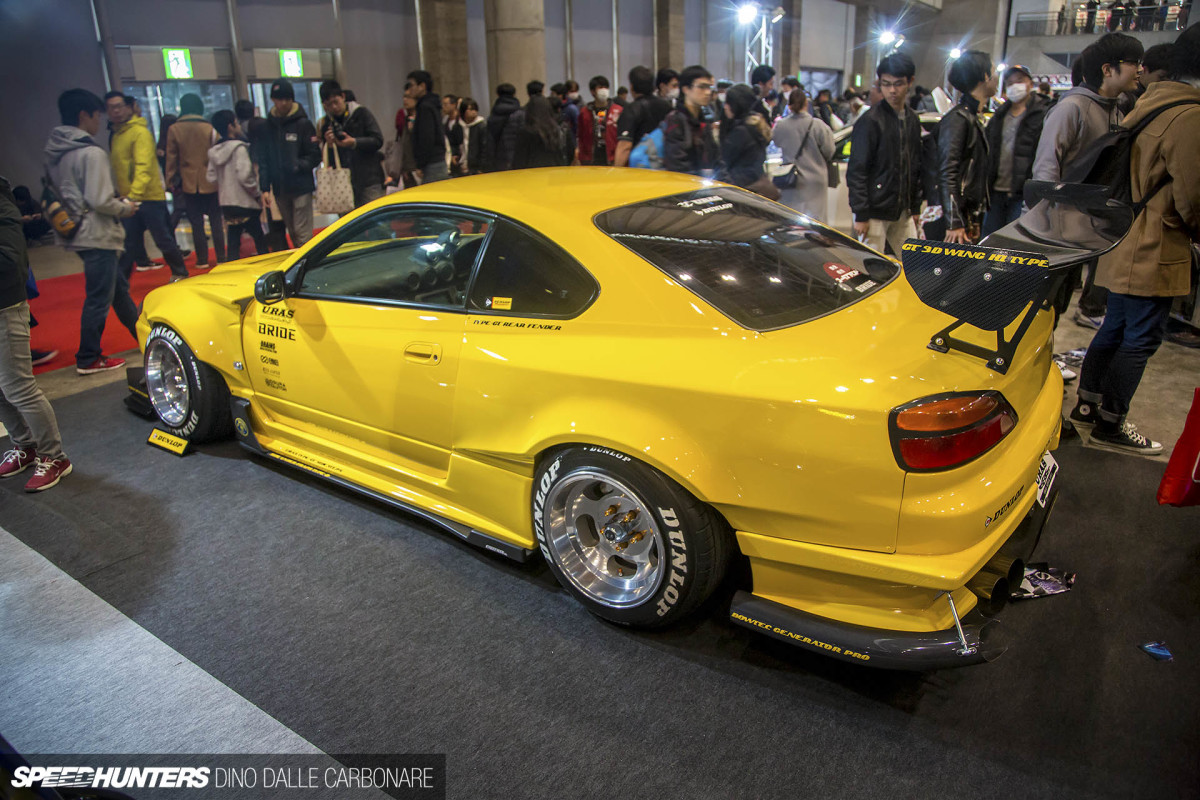 If the +75mm widened fenders aren't enough, there's an additional series of carbon fiber canards and under skirts that add even more contrast to the S15's overall profile.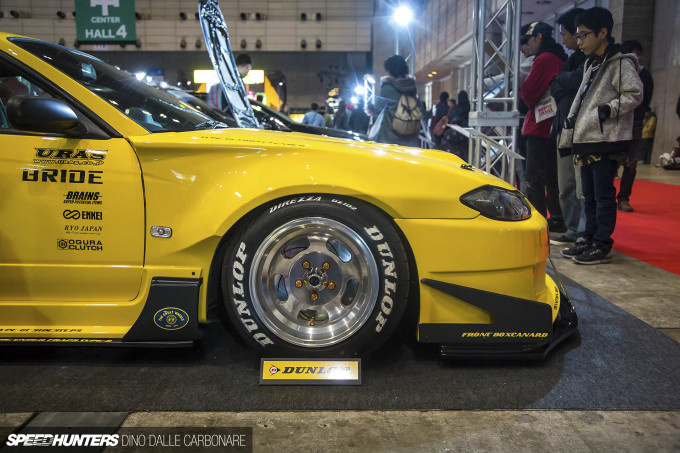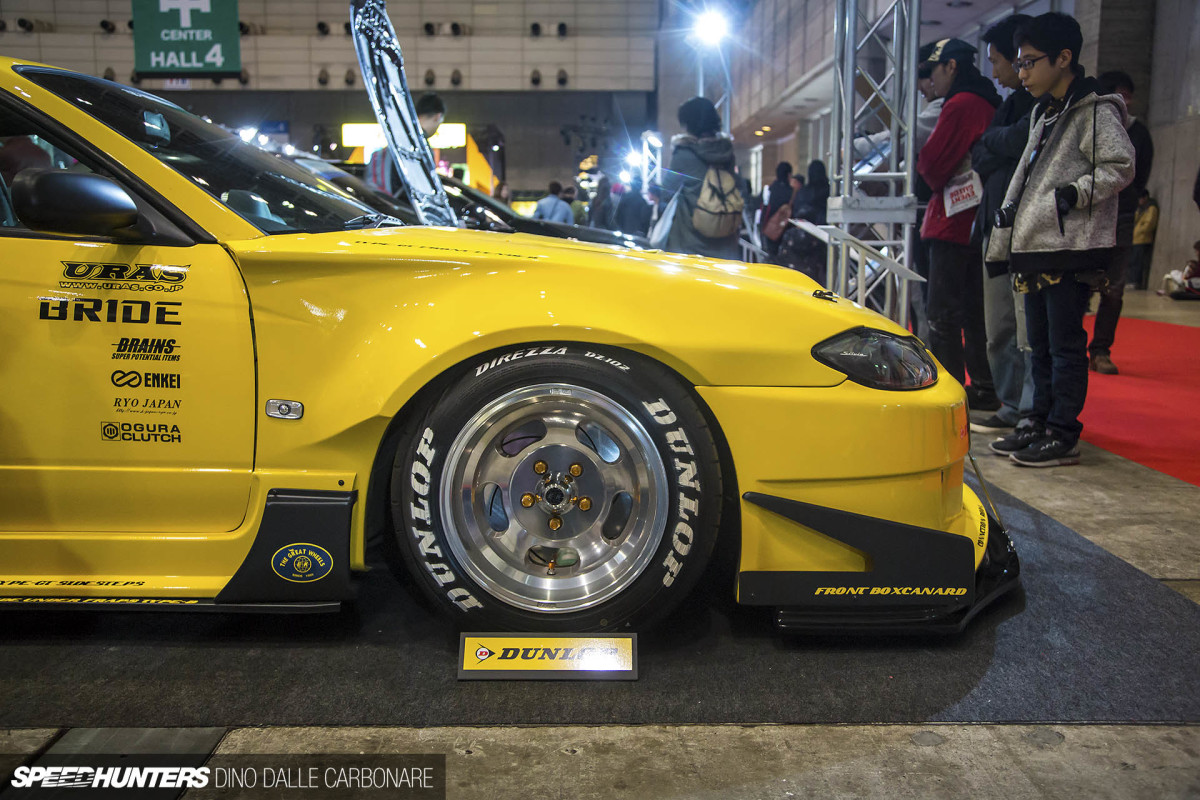 The smaller diameter Enkei wheels mated to chunkier rubber helps add a nostalgic feel to the car, almost like something you would have seen on an S13 back in the day. As you might have noticed though, the wheel offset has come at the expense of brake calipers – you gotta love show cars!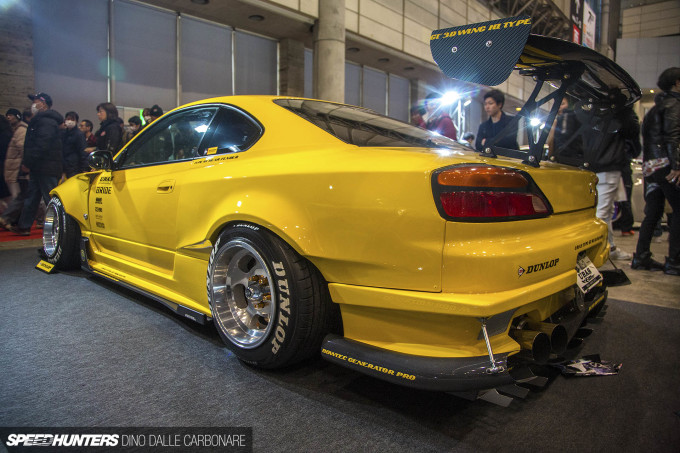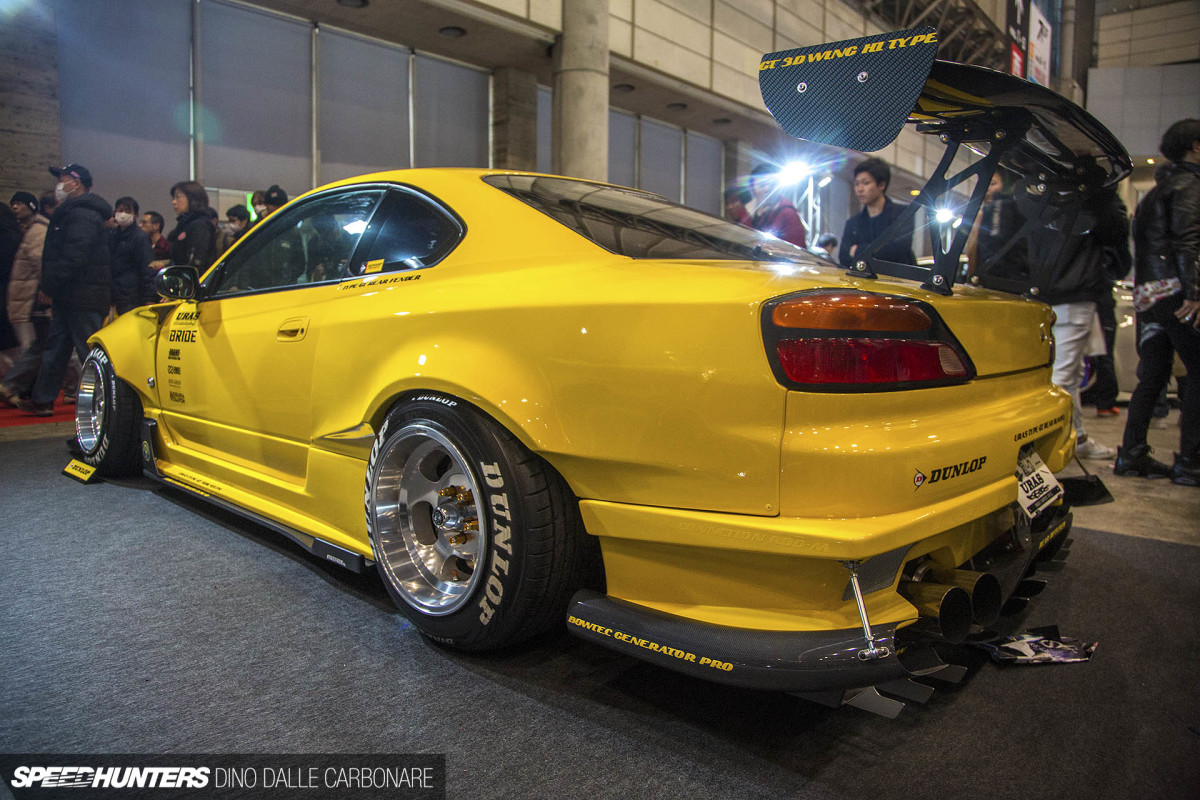 It might not be for everyone, but it's hard not to appreciate the freshness of it all. It's URAS all the way, instantly recognizable and as in-your-face as you can possibly get.
Dino Dalle Carbonare
Instagram: speedhunters_dino
dino@speedhunters.com