I am continually taking swipes at Japanese auto manufacturers and their obvious lack of interest in giving us fun cars.
We are continuously told that sporty cars are not what the Japanese and global market wants or needs; that young men are not interested in cars as a hobby; that they prefer hybrids and over-designed crossovers that offer no utility or benefits; and that any attempt at making something fast, sporty and potentially tuneable will not yield the profits that the bean-counters want to see. Sure. Okay. Whatever. I guess the new NSX will bring in a ton of earnings for Honda then, as will the spruced-up R35 GT-R which turns 10 years old in 2017 and has to stay on the market for at least another four years.
I'm told that I 'don't get it', that that these are halo cars which add intangible value and brand image and therefore make total sense. Well, sure, but I'd argue that 'lesser' and more affordable cars do just the same, and at the same time aren't some dream machine one could never aspire to actually owning. The new NSX costs more than twice the money the original car sold for, and the same can be said for the GT-R. Give me a Silvia, 180SX, Laurel, Chaser, Mark II, Supra, Skyline, S2000, Beat (well, Honda has given us this already with the S660 so no complaints there) or Cappuccino any day! Anyway, I'm sure you get my point.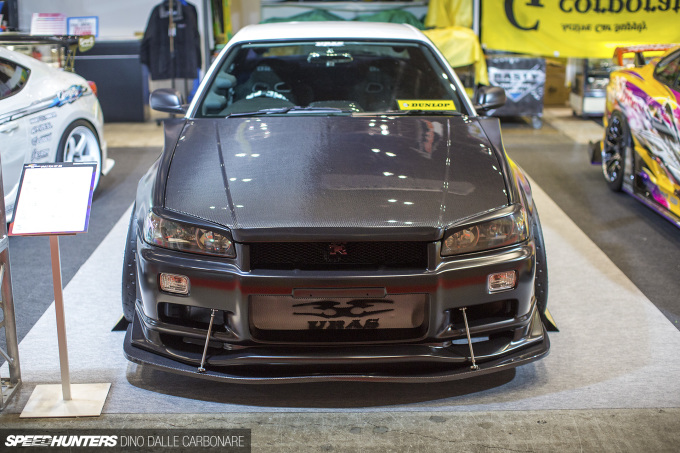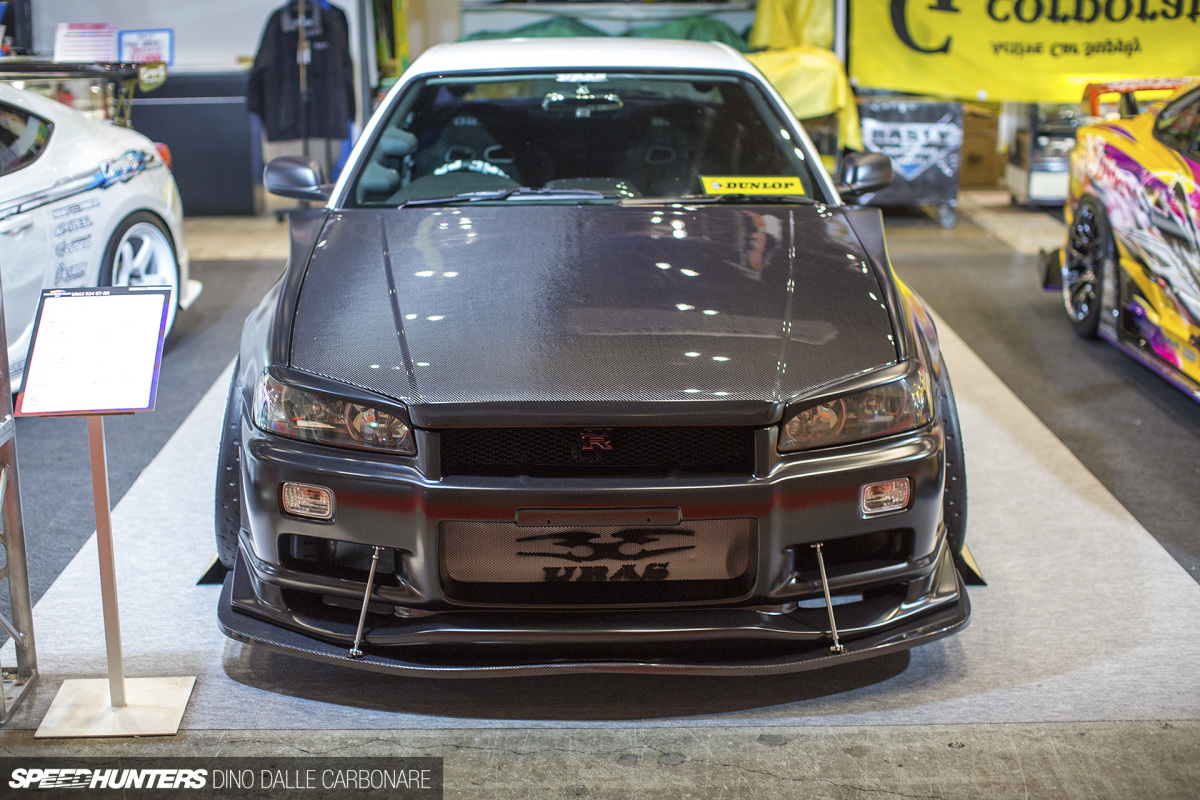 It's probably for this reason that, despite being very interested in the going ons of the modern day sports car market, my heart still lives in the JDM '90s. It's probably a sign that I'm getting old, but I don't care; those cars did it for me in a way that nothing on the market today can match. And Ken Nomura, aka Nomuken, seems to be thinking along the same lines as he's just spent the last few months designing a new aero kit for the ER34 Skyline – a car that was introduced in 1998. That's 19 years ago, folks!
He may have attempted to play around with other chassis in professional drifting, but it's obvious that nothing out there quite does it for Nomuken like the Skyline sedan. This new aero is actually less in-your-face than some of his earlier kits for the ER34; it's got more curves, more flow to it, starting off with Nismo-inspired front fenders and bumper.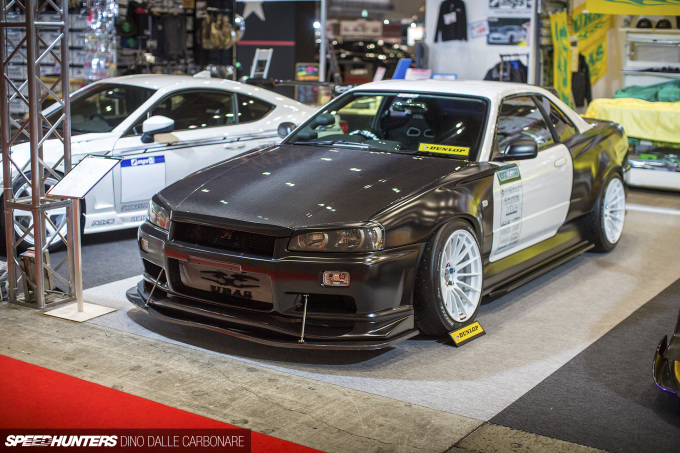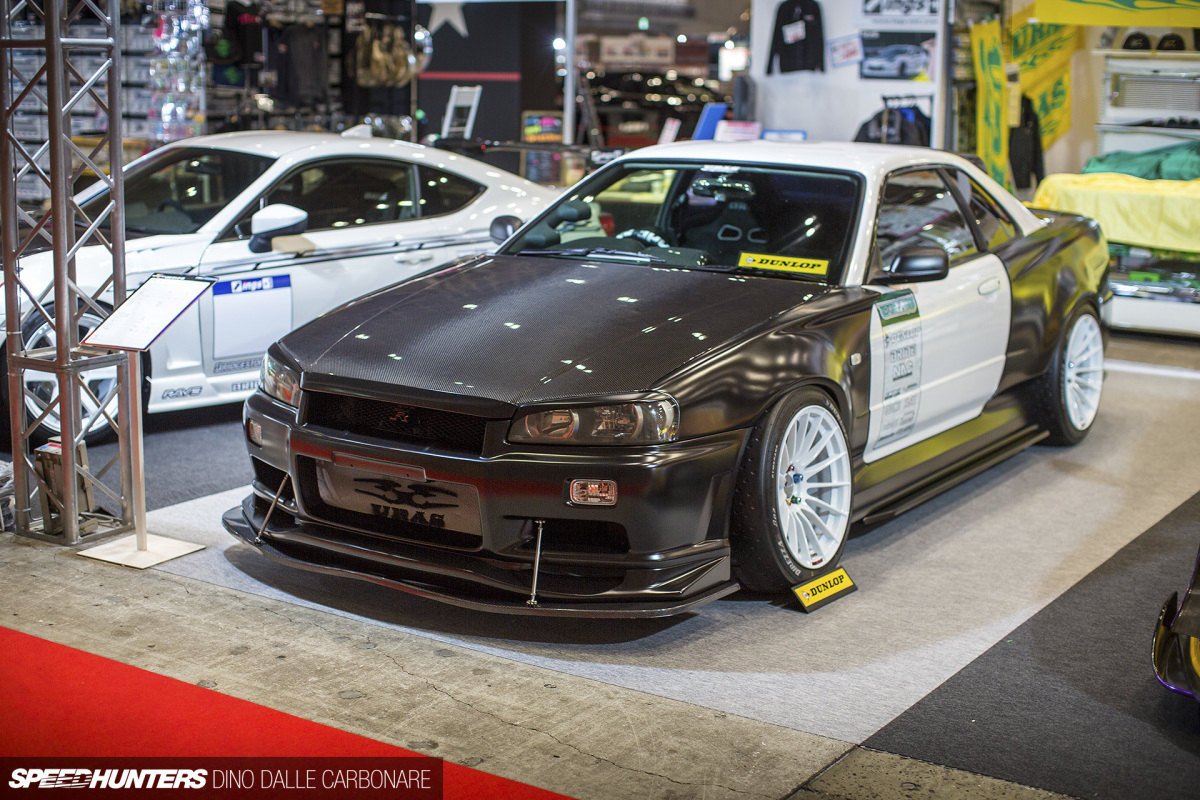 The clean carbon fiber hood is a nice touch too, simple and effective giving the yet-to-be-painted demo car an almost race car prototype feel about it.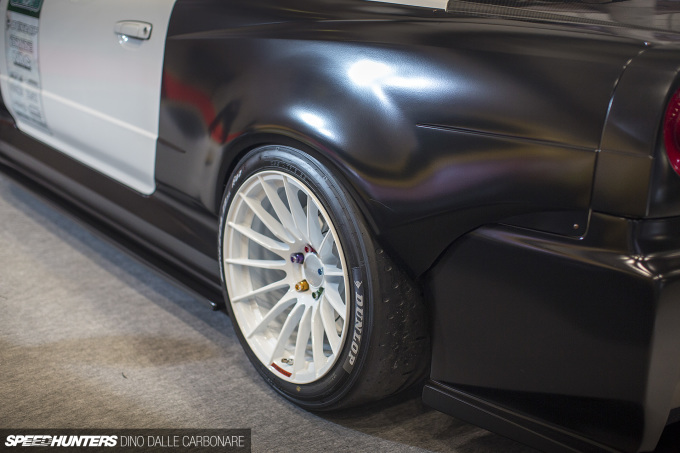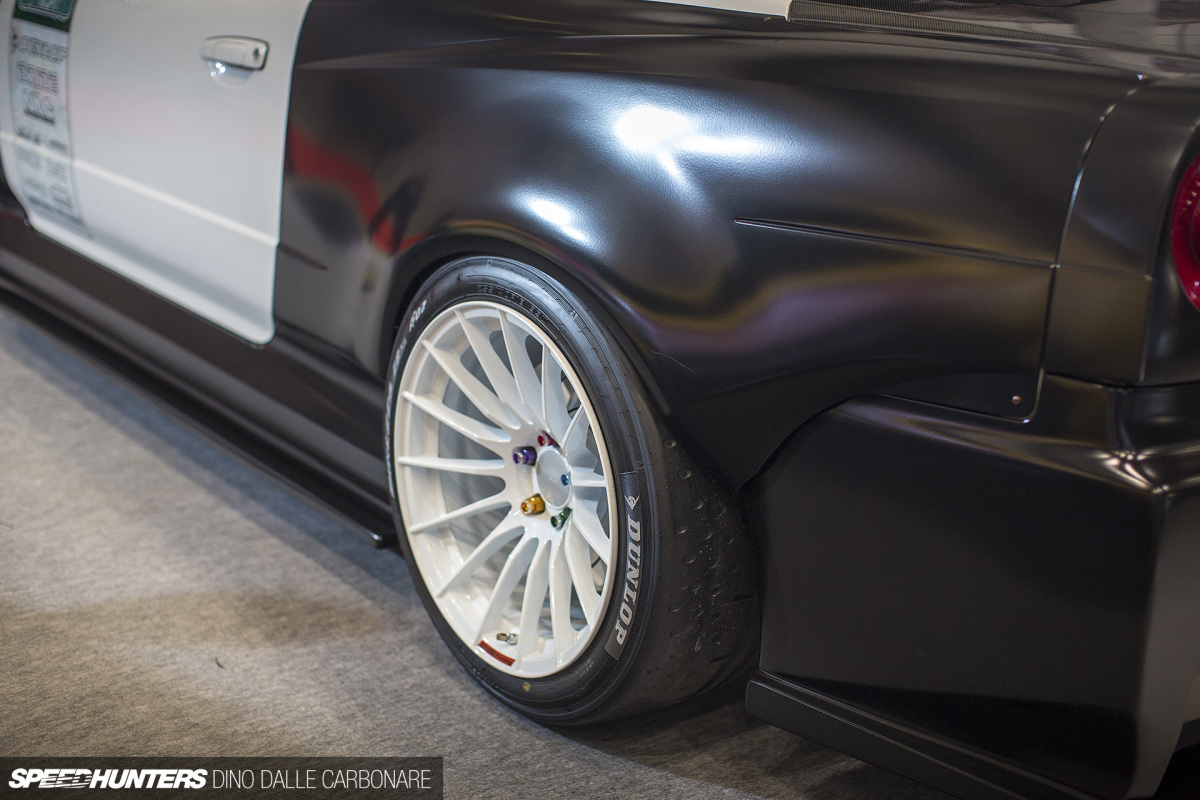 There's some serious sexiness going on at the rear too, and the white Enkei RS05RR are a top choice for the demo project, contrasting beautifully against the primer-coated aero. Special mention to the Dunlop Direzza ß02 race rubber, which has one of coolest semi-slick designs ever.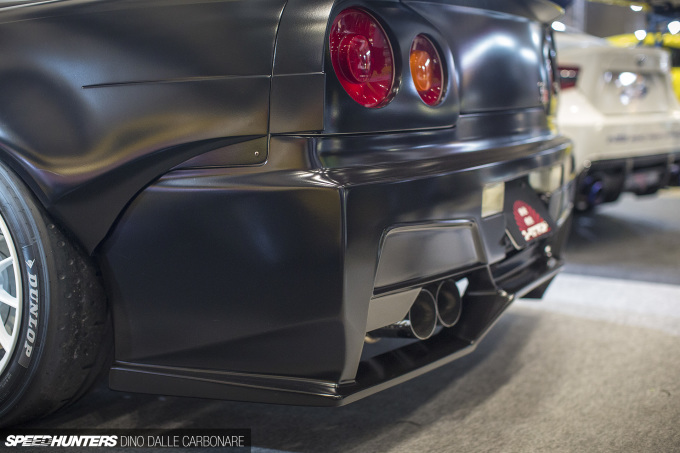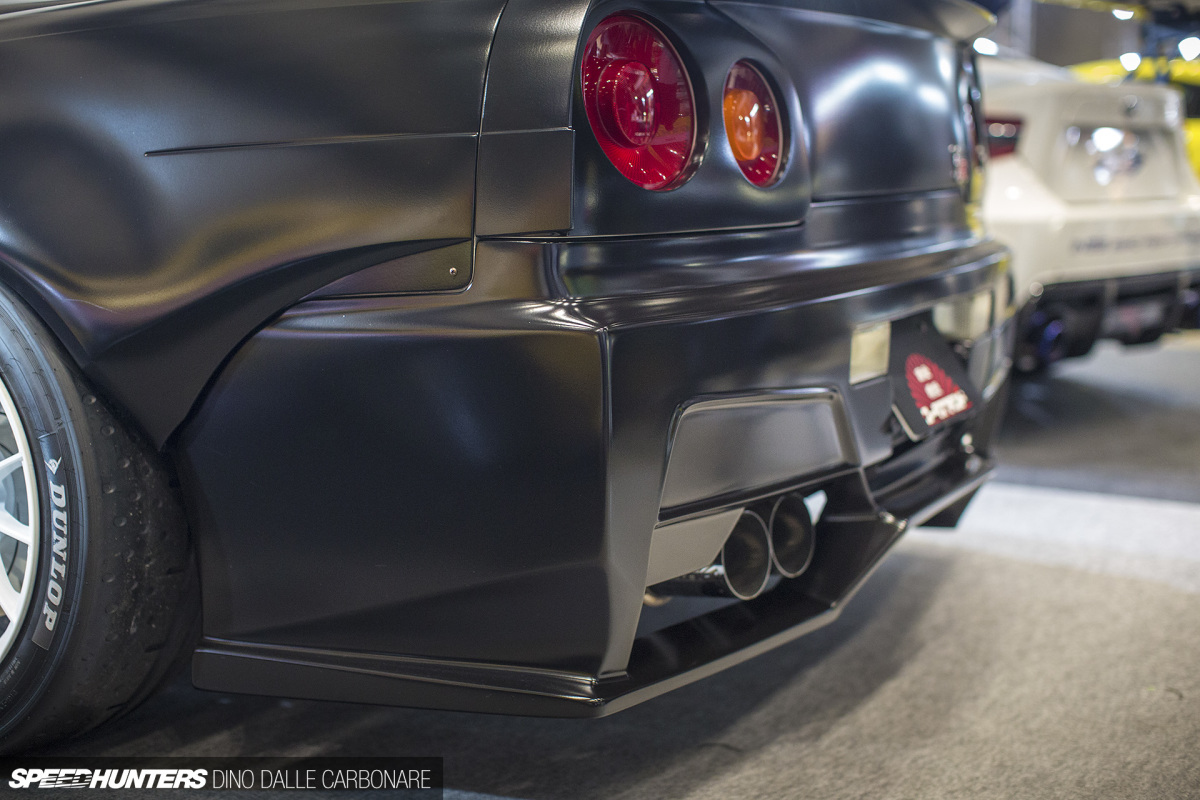 The reprofiled rear fenders merge smoothly into the rear bumper, and if you look closely, actually over the bumper's sides. It's a very nice detail.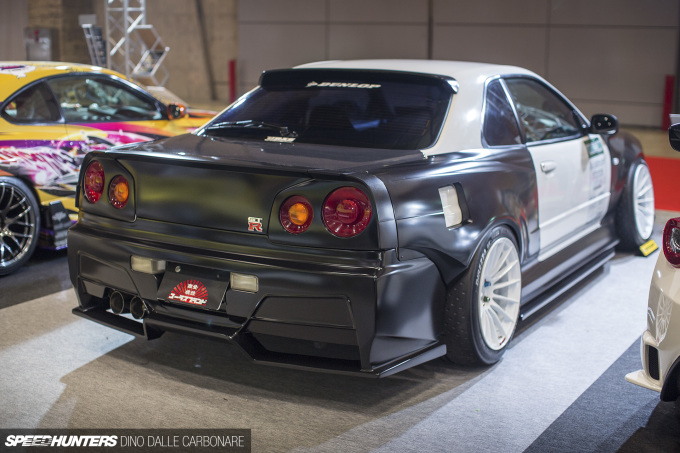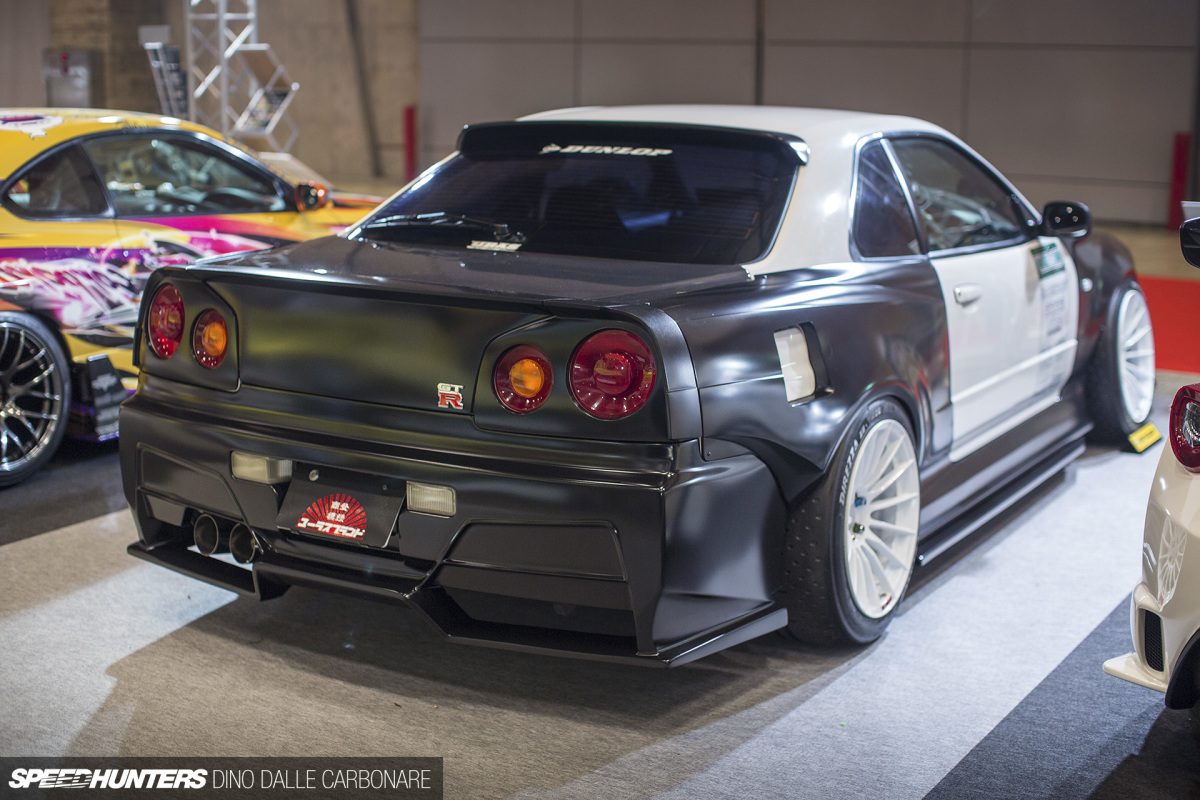 Looking at the car from the rear I was just trying to picture it painted in one color, without any stickers, thinking it would probably end up looking 10 times better.
Nice work, Nomuken, you're really onto something special with this car and high-five for not giving up on the Skyline!
Dino Dalle Carbonare
Instagram: speedhunters_dino
dino@speedhunters.com