The Quest Continues
I remember my previous trip to Okinawa as if it was only yesterday. Being my first visit to Japan's southernmost prefecture, I was eager to try the local cuisines, relax on the beach, and most importantly – check out the car scene.
Besides almost dying a few times due to the scorching heat (I would highly advise against going in the summer time and having a car without air conditioning) it was an eye-opening experience. But I quickly came to realize that I had only scratched the surface of Okinawan car culture.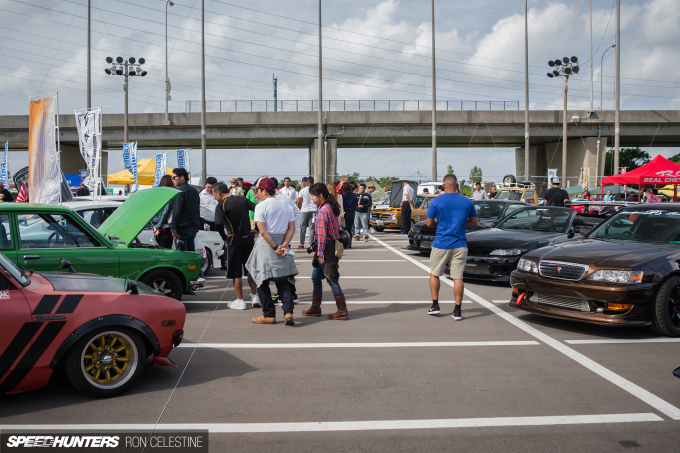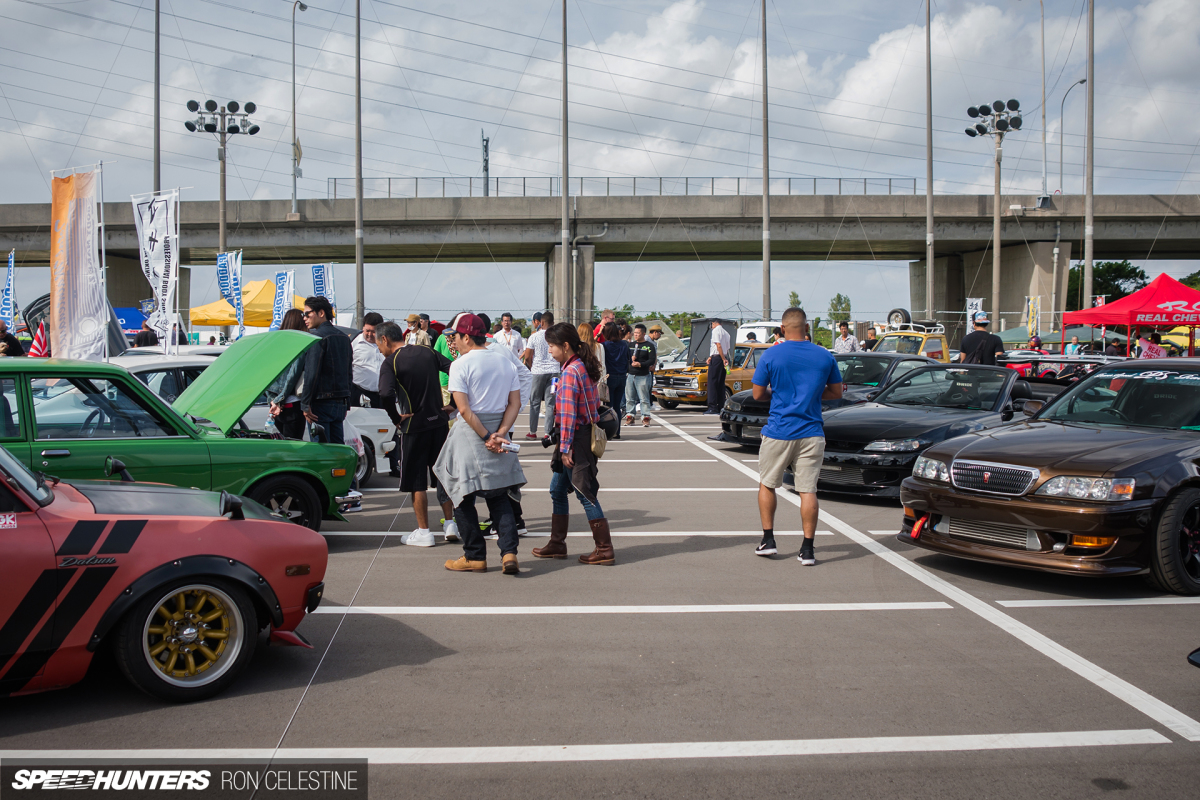 So when Tom of Crank Neo Garage invited me back to Okinawa to experience what is arguably the island's biggest annual automotive event, I didn't need much convincing.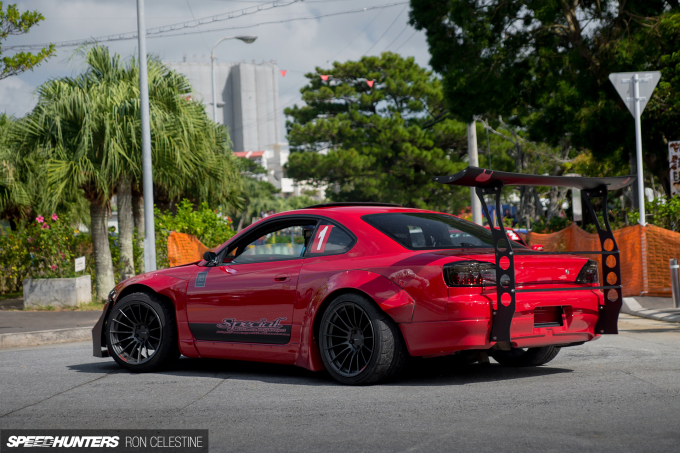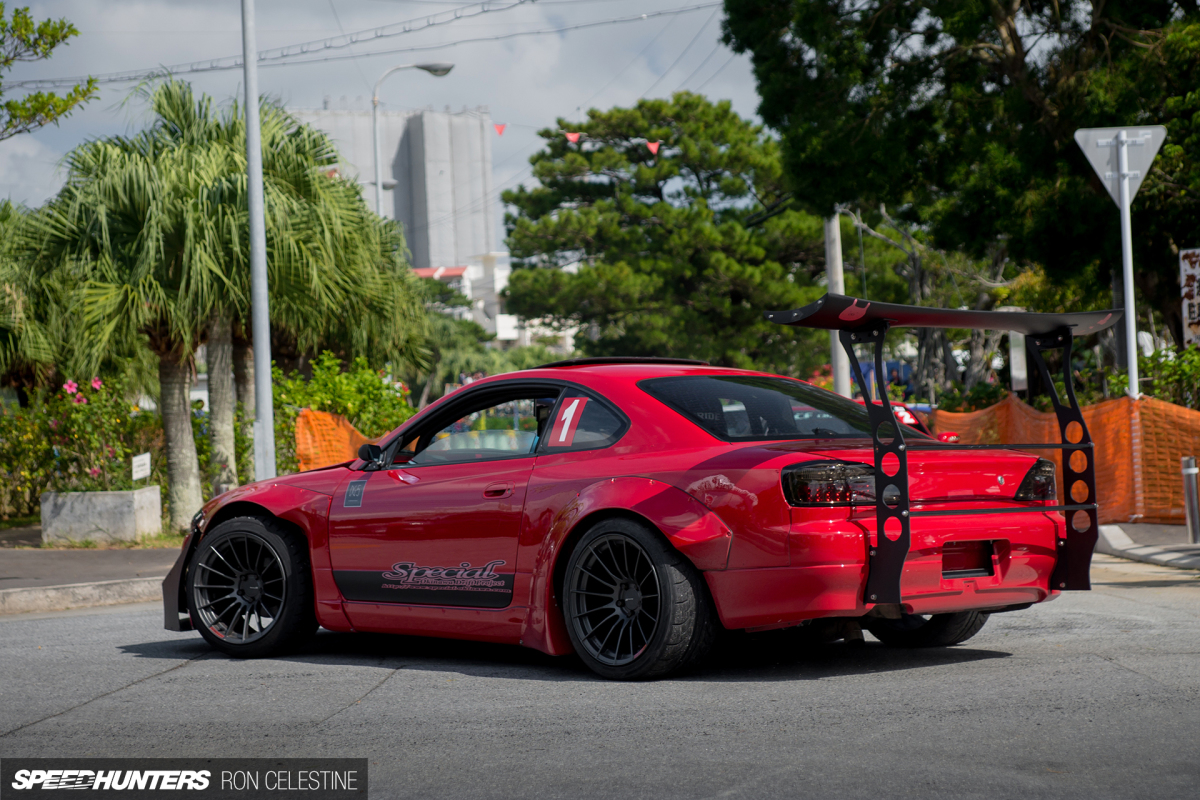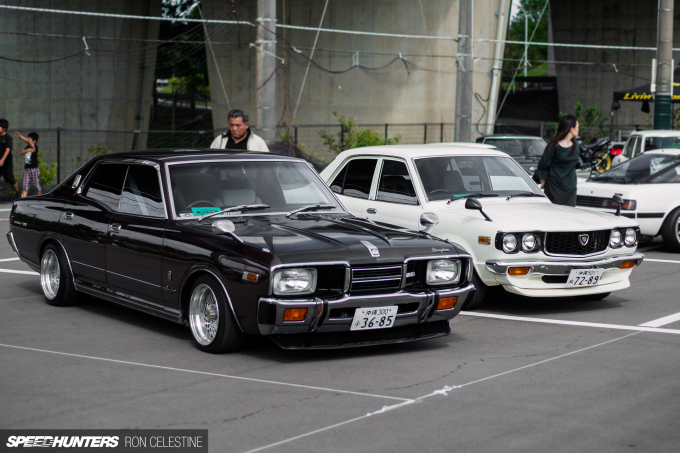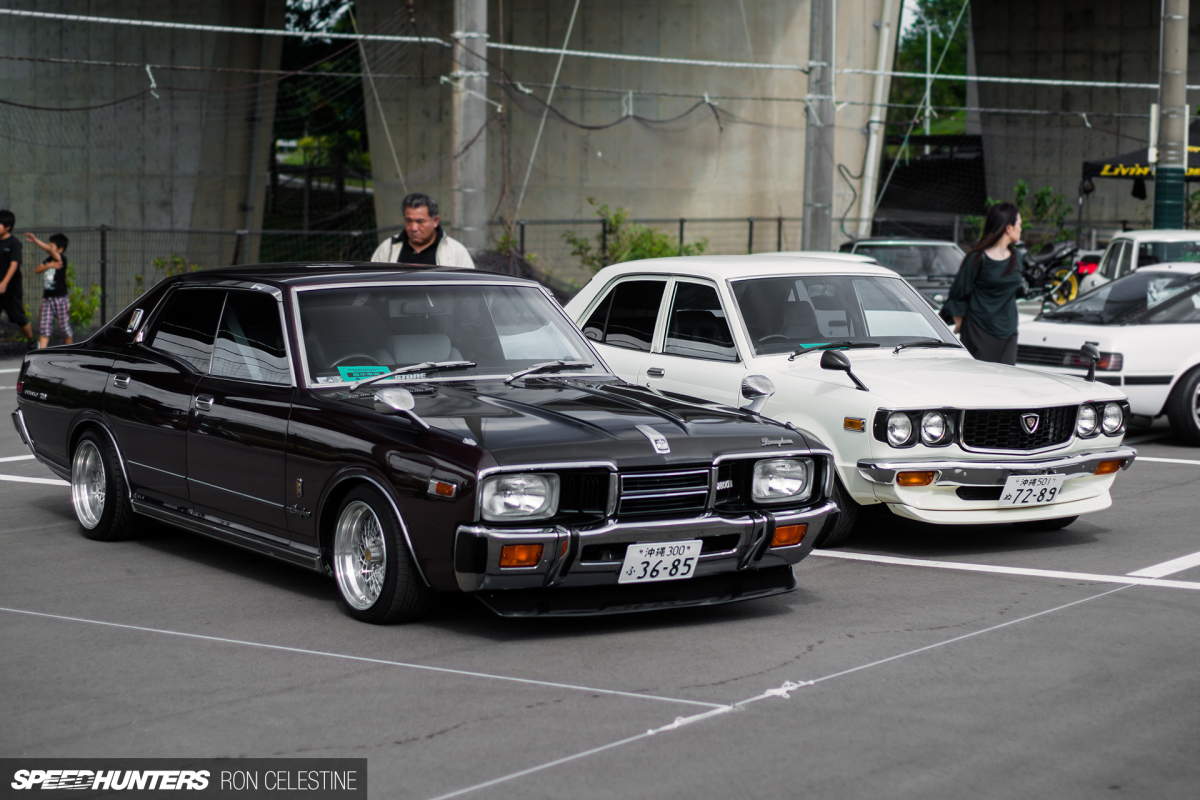 Koza Motorsports Festival is an event unlike any other I've ever attended. By transcending traditional car show boundaries, it has wide appeal.
At this event you'll see off-road machines, dirt bikes, road bikes, drag racing, karting, drifting, gymkhana, and a car show. I threw myself straight into the deep end by checking out the off-roading aspect of the festival first.
Blazing New Trails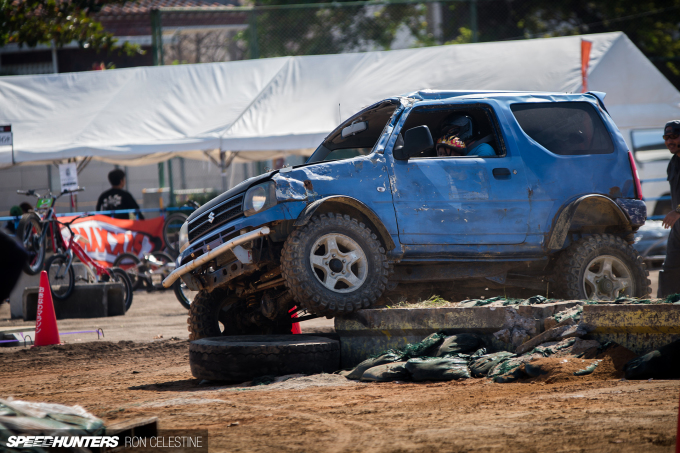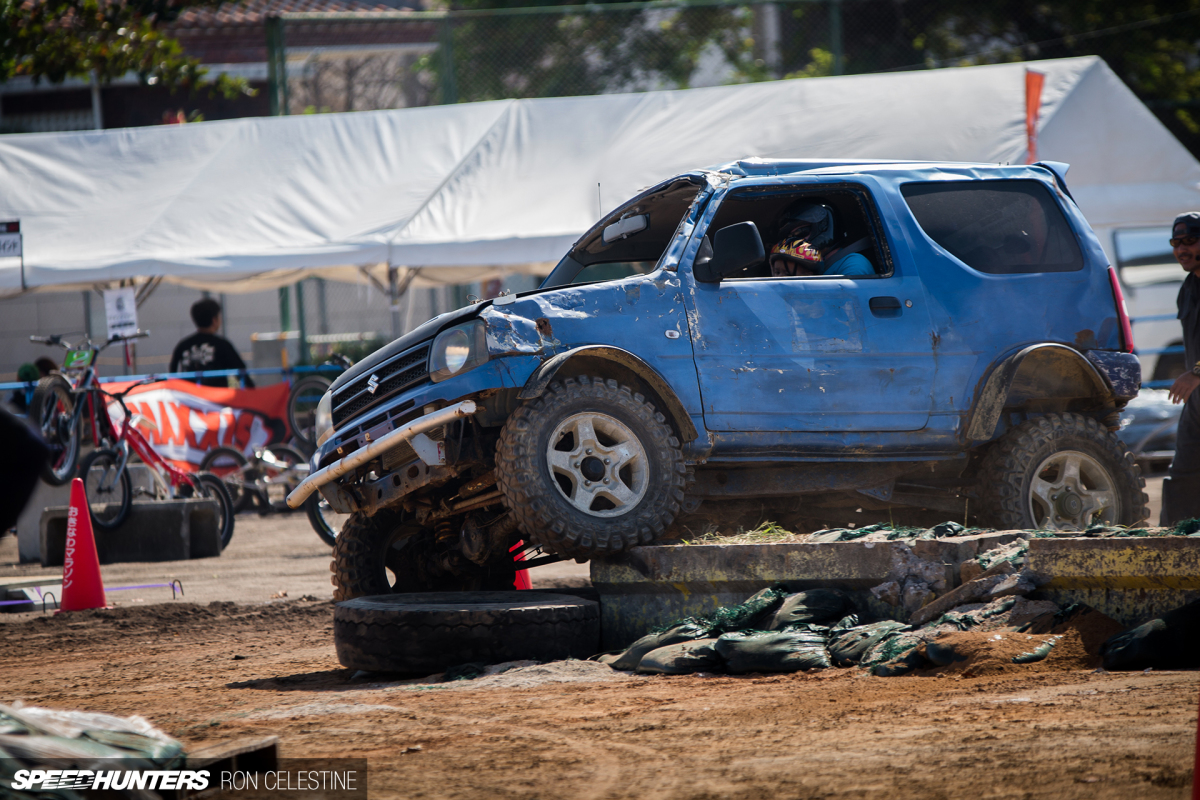 The off-road course was a lot filled with cement slabs, giant tires, and oil drum obstacles for challengers to test their rigs over.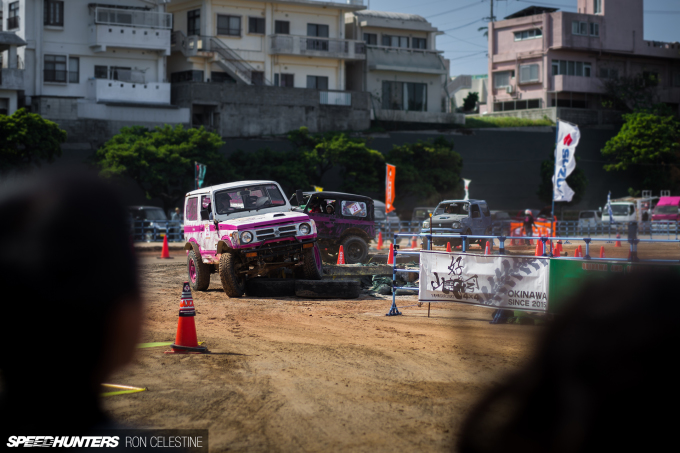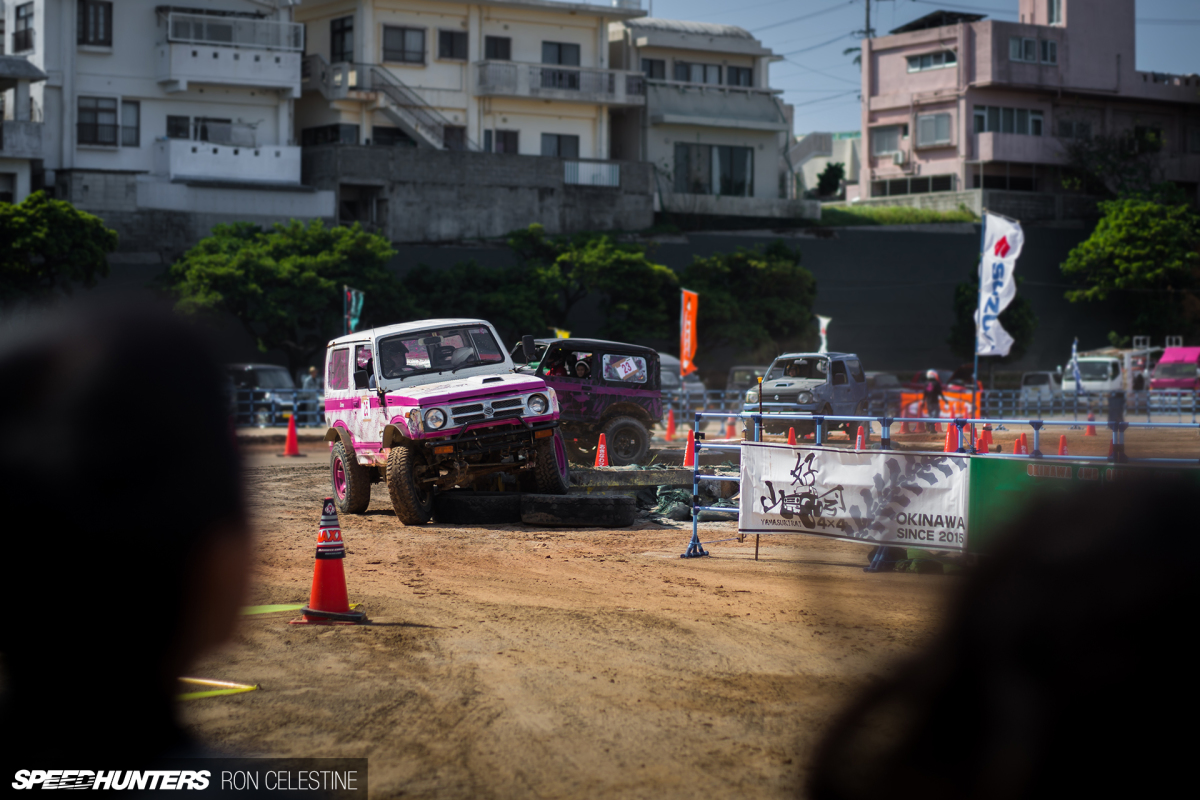 With the Suzuki Jimny falling under the kei car classification, its short wheel base, light weight and relatively inexpensive pricing makes it an excellent off-road platform for many people here in Japan. I've watched videos and seen the occasional lifted Jimny roaming around the Kanto area, but observing them attack a course like this was a entirely different experience.
As a part of the festivities, owners were even offering rides for those brave enough to jump in.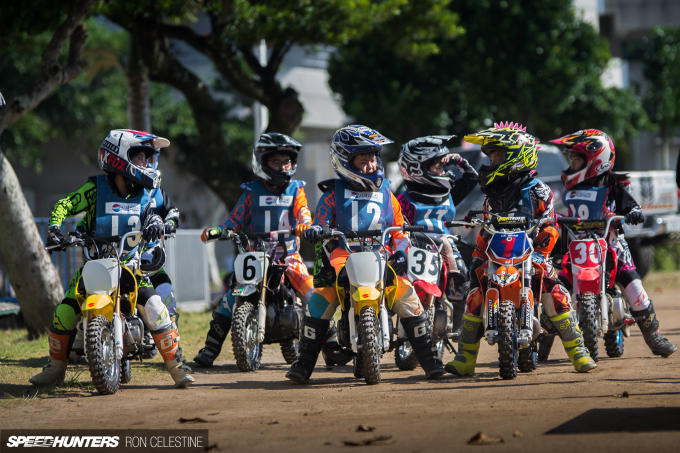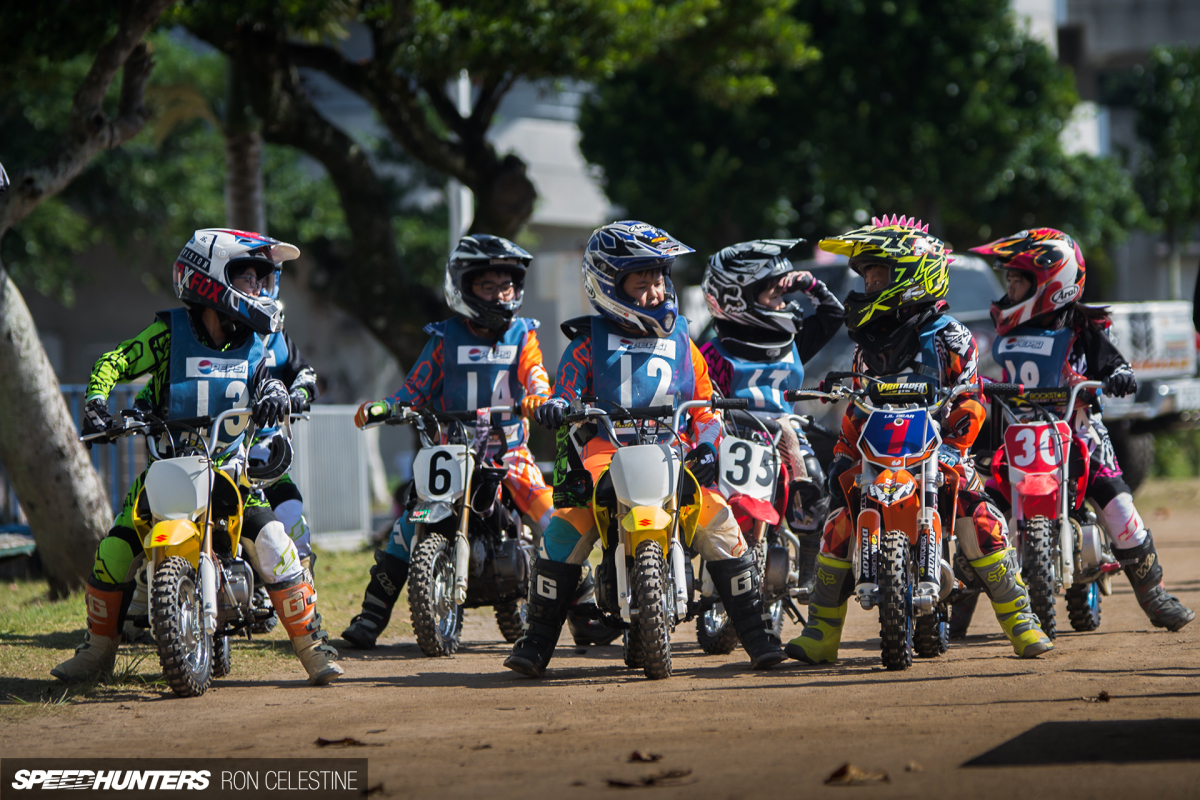 For half-hour sessions throughout the day, kids rode their mini motocross bikes around the course with a large crowd cheering them on in support.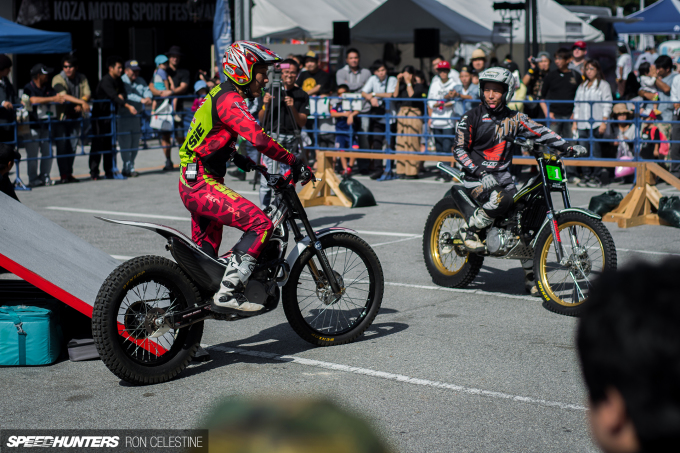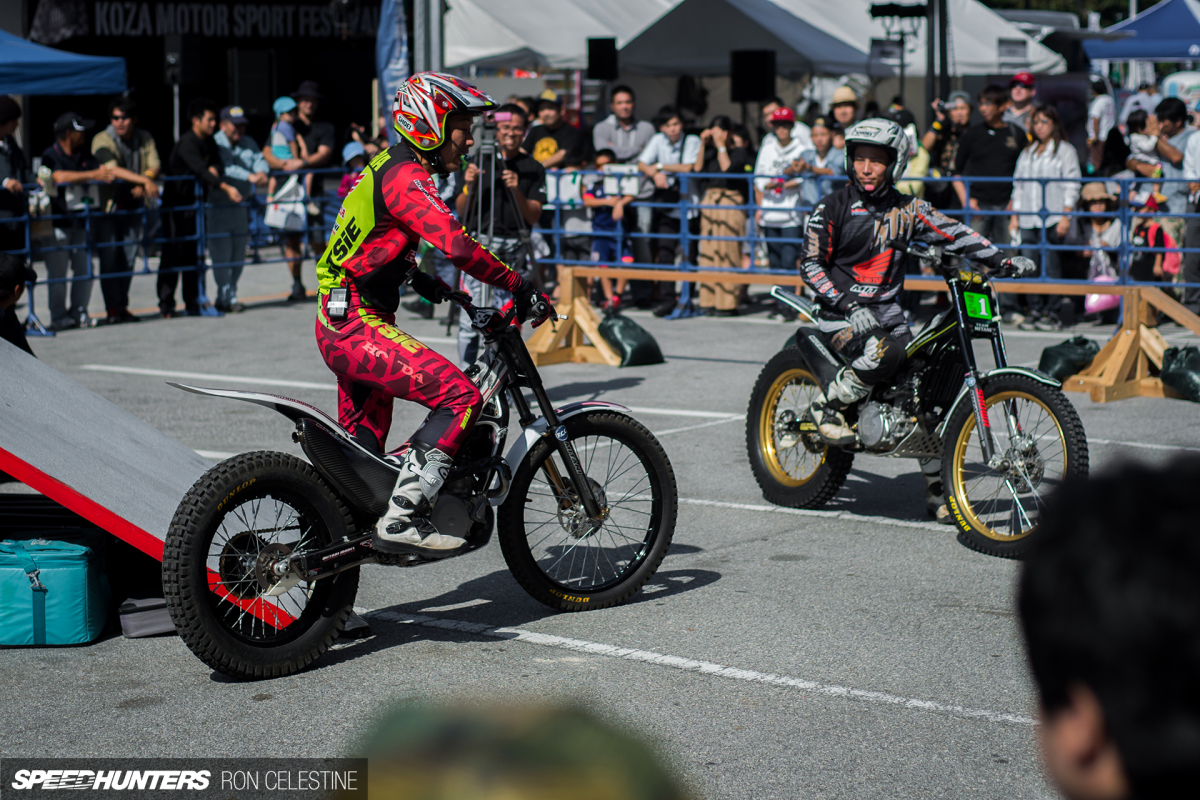 After watching the kids tear it up for a bit, I noticed another decent-sized crowd forming around the nearby stage. There, two professional riders were hyping the assembled spectators up for the tricks they had in store.
One such trick involved charging at balloons placed around the area and performing an endo (or stoppie) to pop them with their bikes' back tires.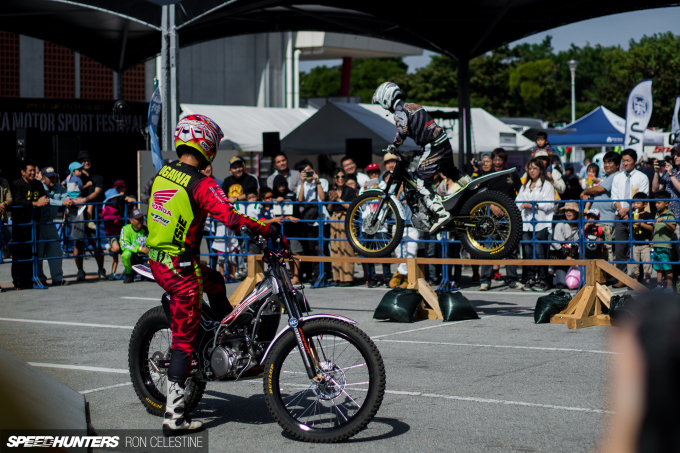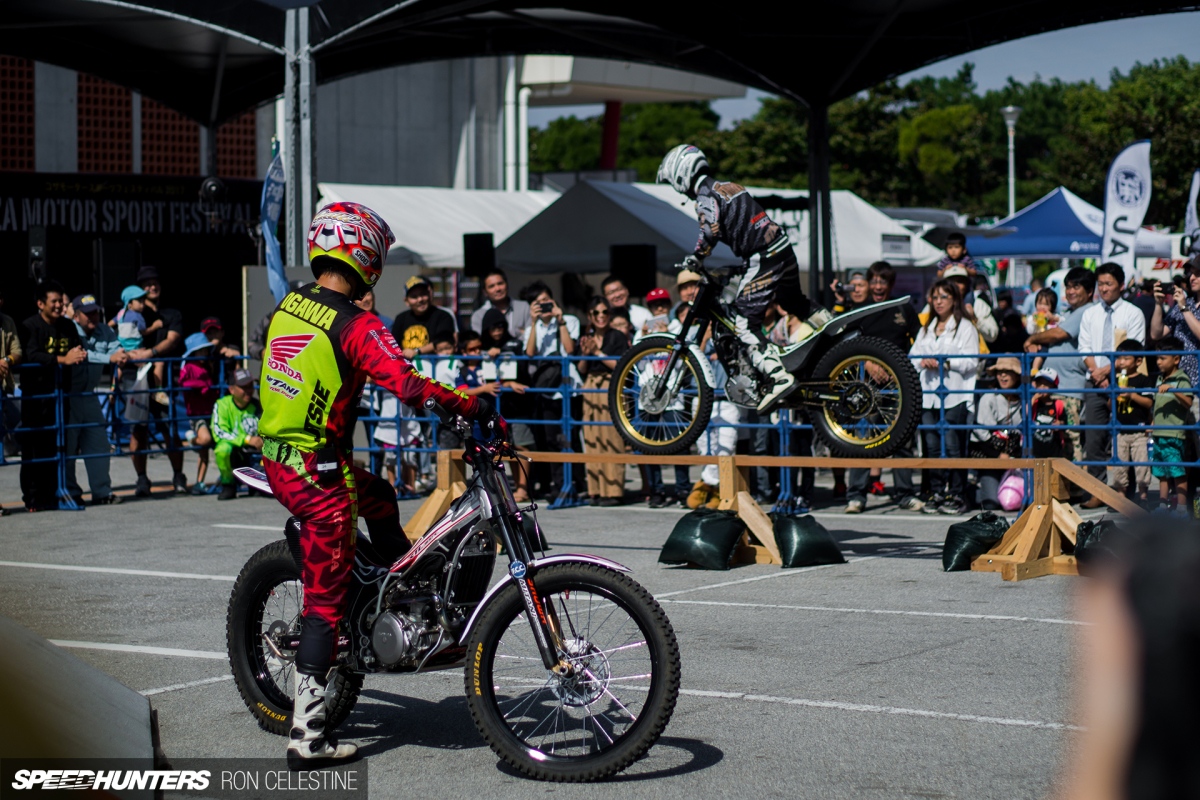 Next, they took turns riding up ramps, balancing on planks and edges, and performing various tricks. I could barely balance walking on such a small plank, so the coordination and skill on show here was pretty impressive.
As entertaining as it was to watch, in the far distance I could hear the delightful sound of tires being punished. It was my cue…
The Art of Dancing With Cars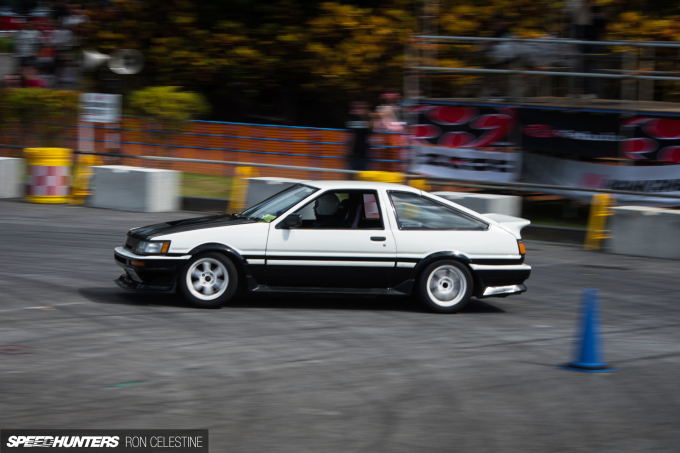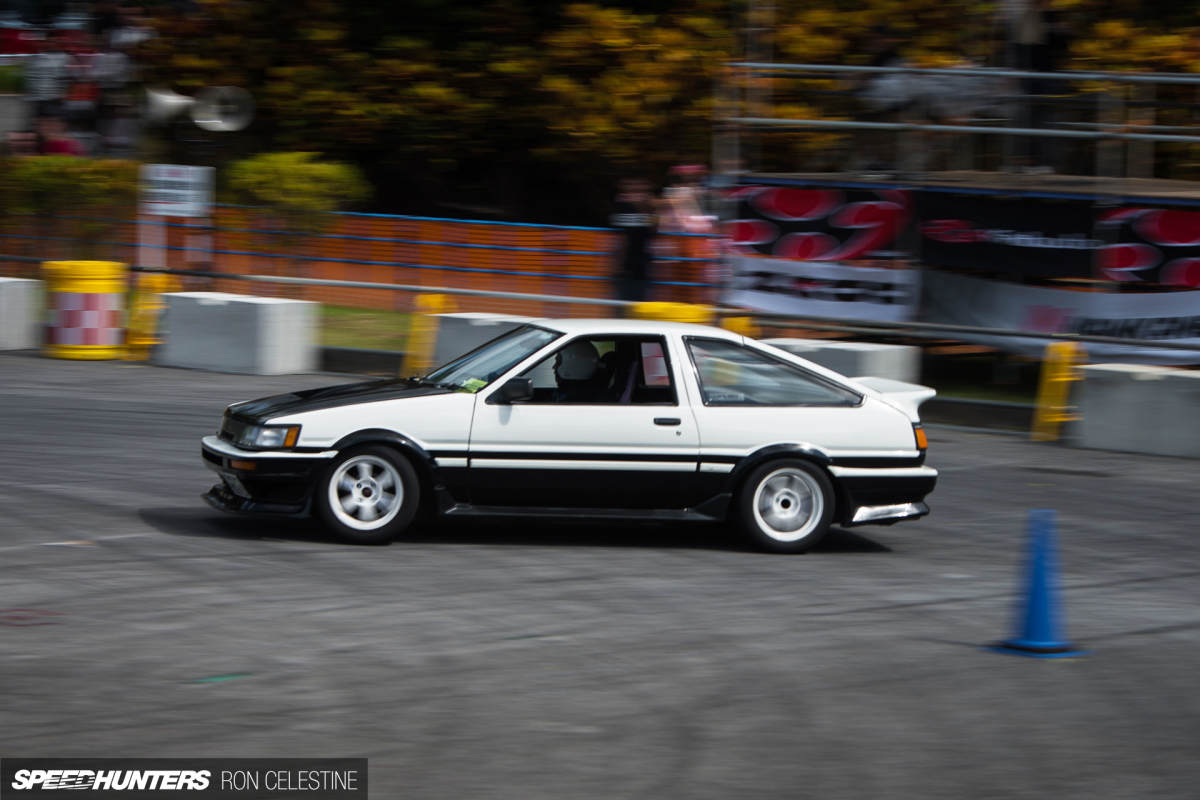 A quick jog across the venue revealed that the noise was coming from the 'road course' area where gymkhana and drift sessions were happening.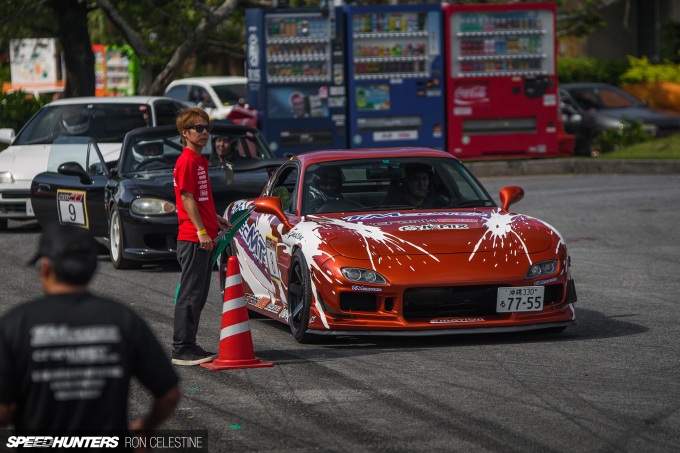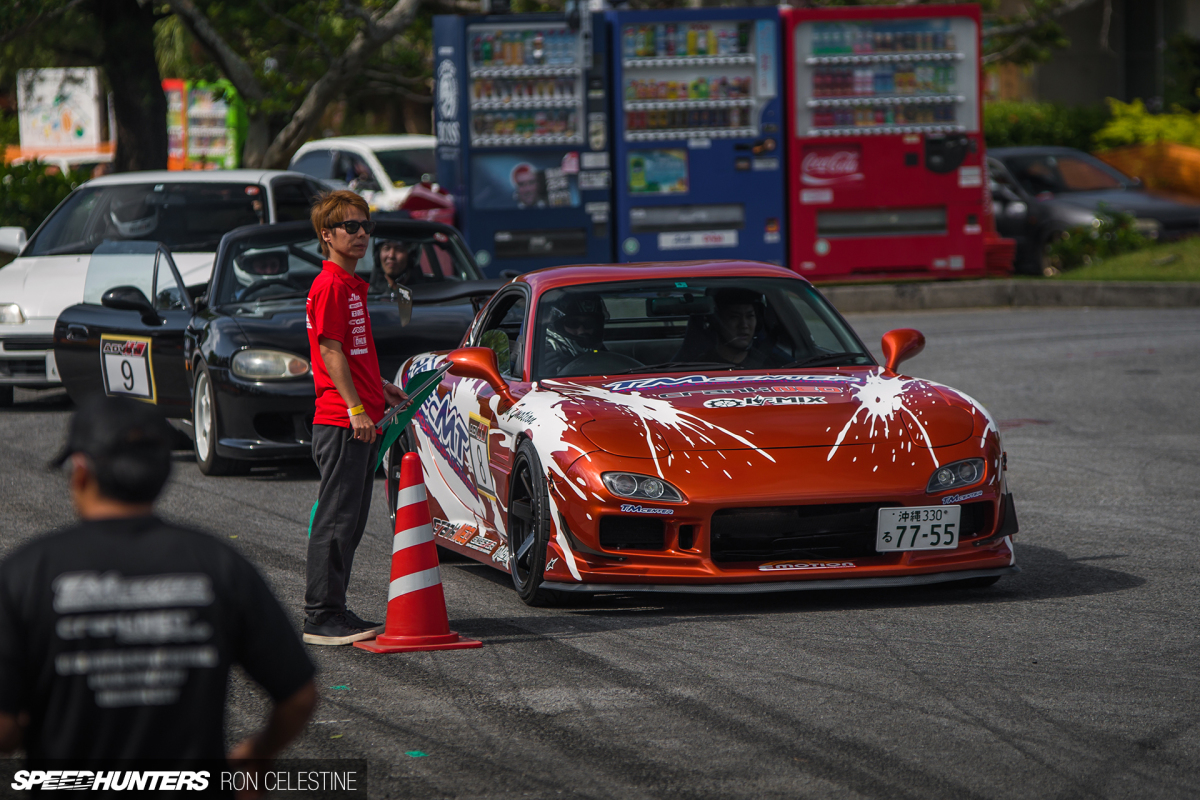 There aren't any circuits in Okinawa for enthusiasts to go and race on, which is why these sort of carpark-based events are quite popular on the island.
Watching tires being destroyed in a blaze of sideways ferocity is fun and all, but watching them be destroyed while cars almost dance around pillions against the clock is what makes gymkhana thrilling.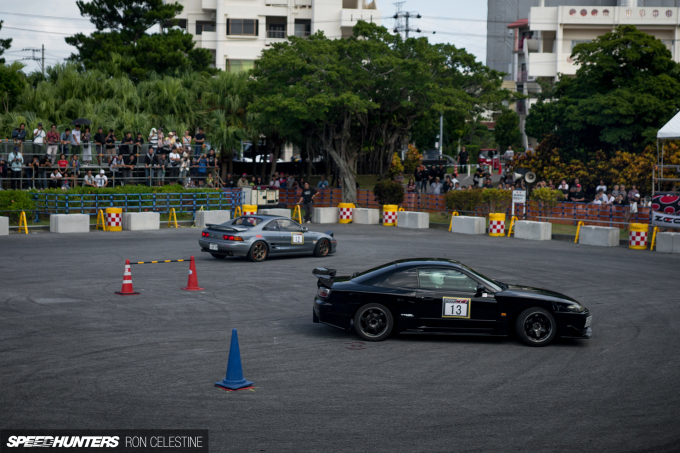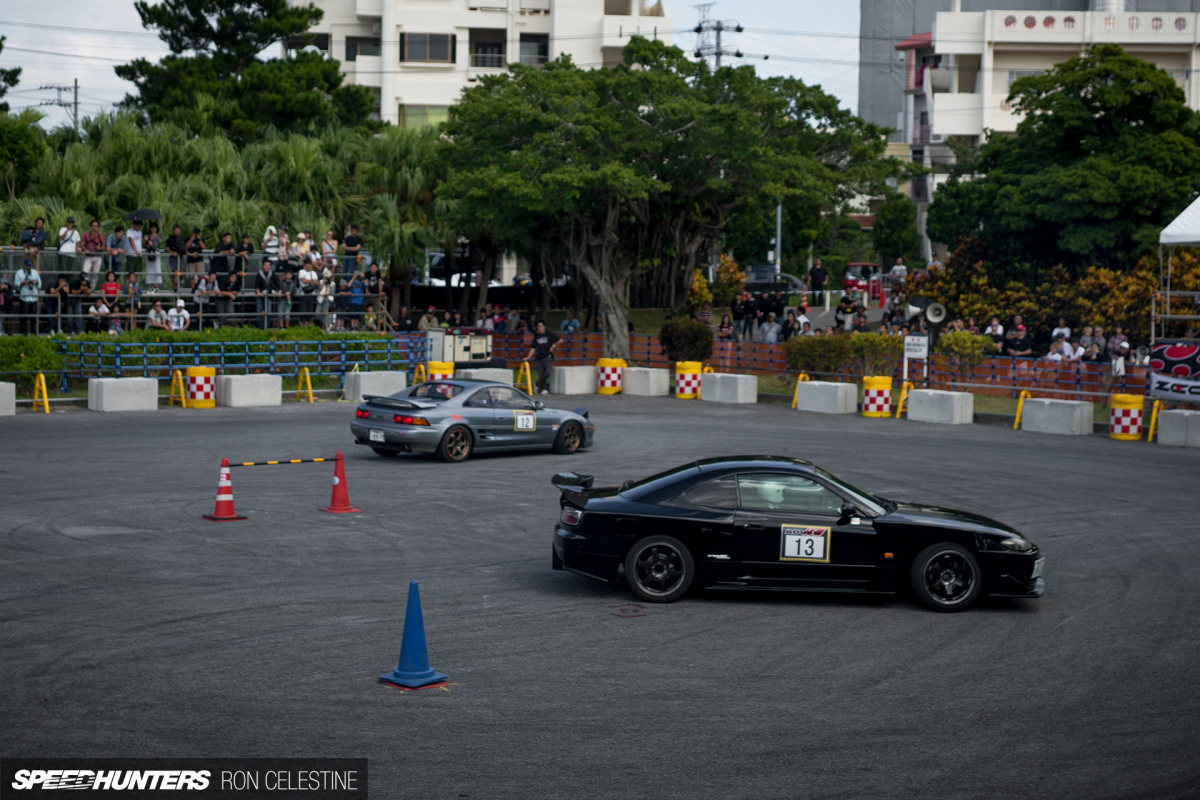 The diversity of participating cars made it even more interesting. FWD, RWD, and AWD cars battled it out on the tight course. The DC2 Honda Integra Type R did really well.
I could have stayed and watched for a long time, but there were more aspects of the Koza Motorsports Festival that I needed to check out before the day was over.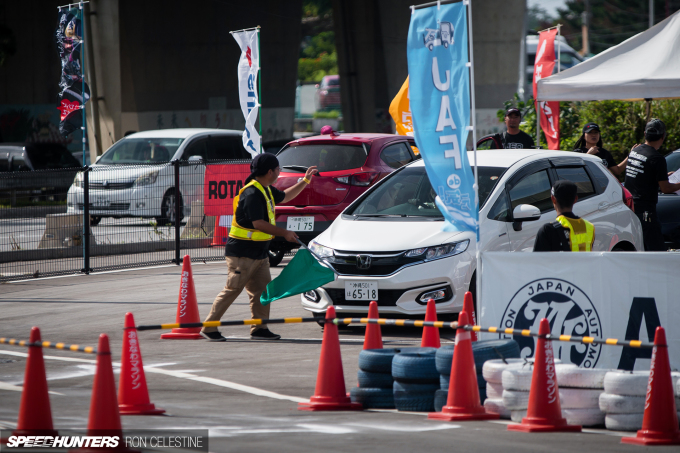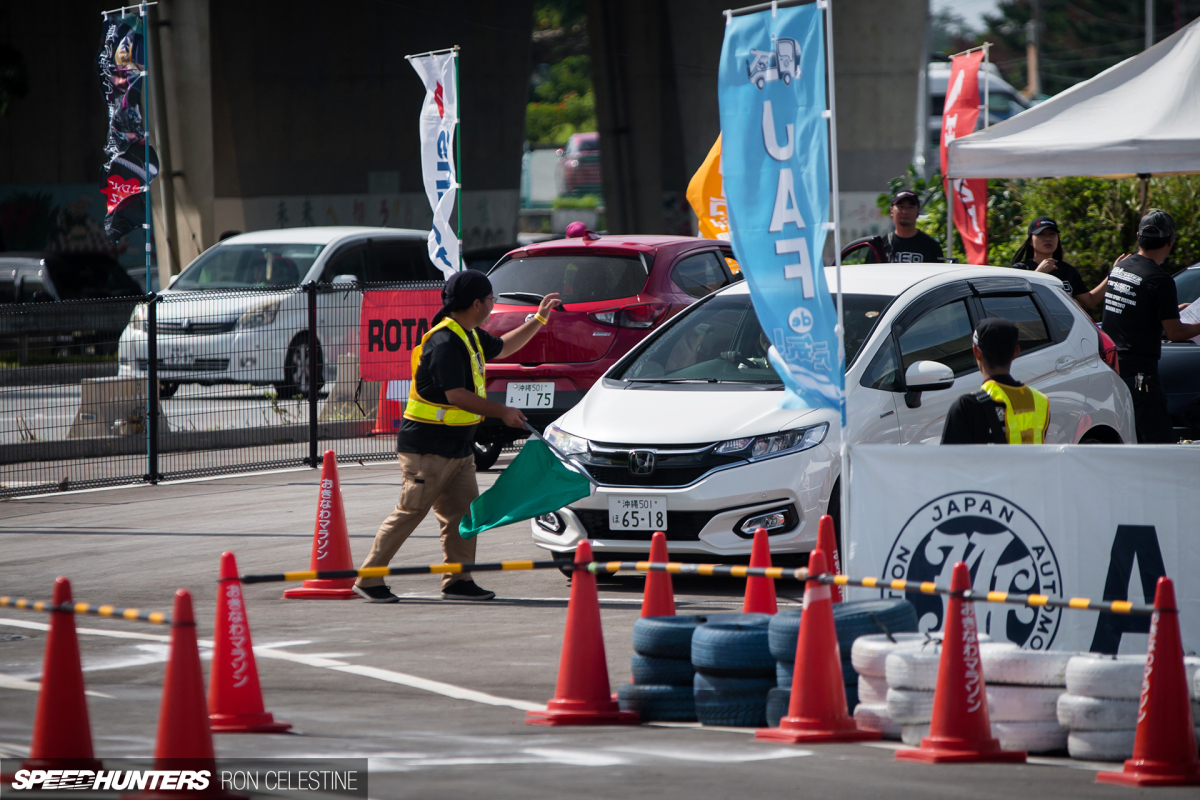 One of those was the Japan Automotive Federation (JAF) 'Auto Test'.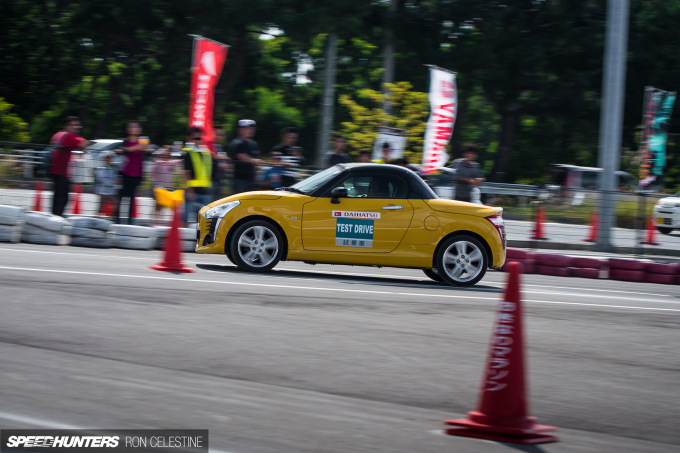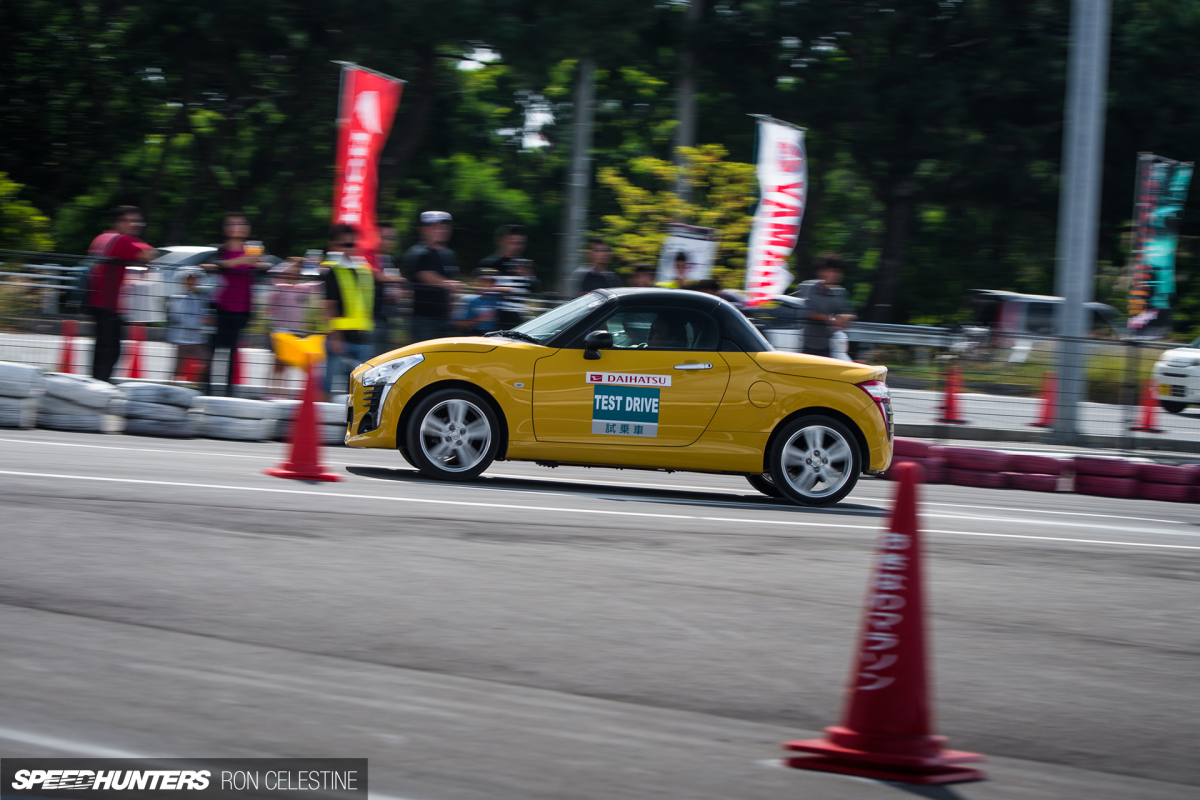 This event was open to spectators, and those that passed the basic maneuver test were eligible to apply for their Japanese racing permit. Basically, you had to compete the course twice, without knocking over any cones, within a set time.
The Show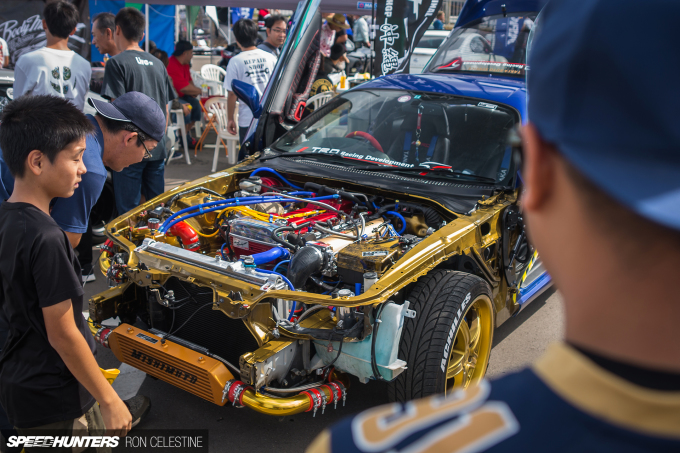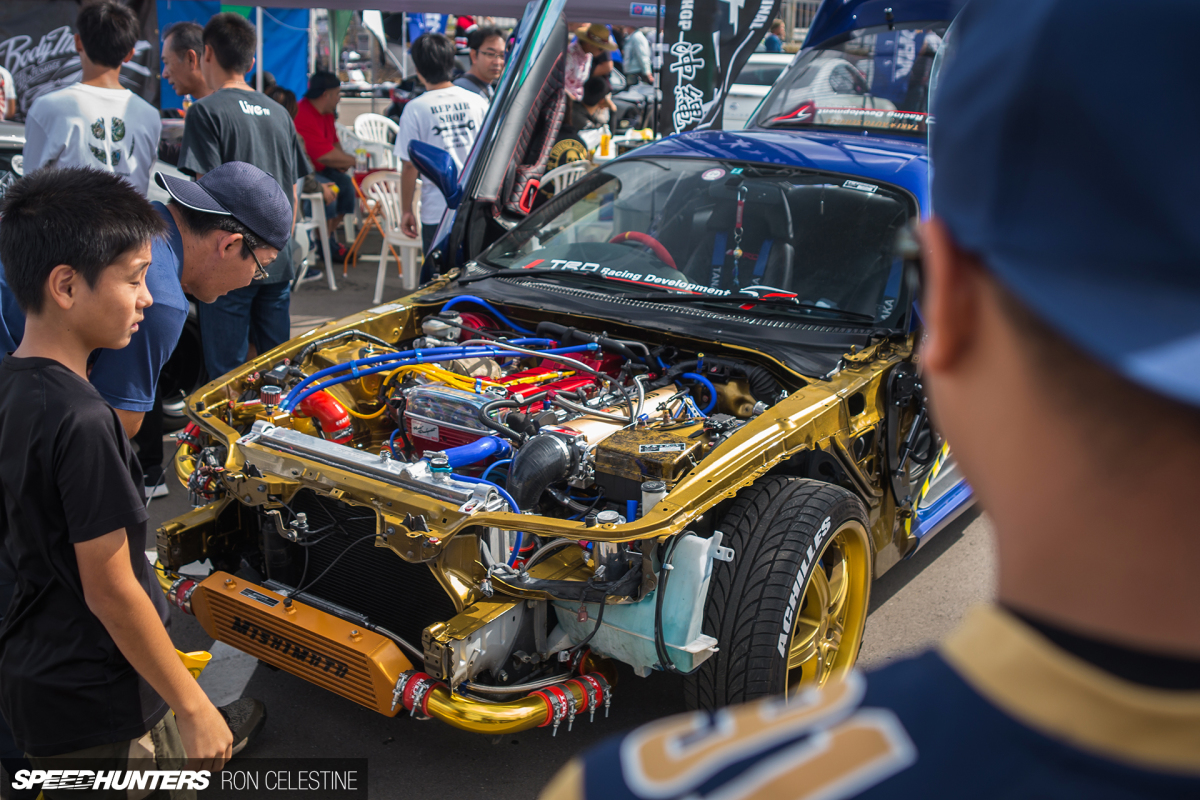 With my test over and application form now acquired (everything in Japan requires to you to fill out some type of form), it was finally time to take a look at the car exhibition venue where a wide range of builds were on show, thanks in part to the abundance of US military personnel stationed in Okinawa.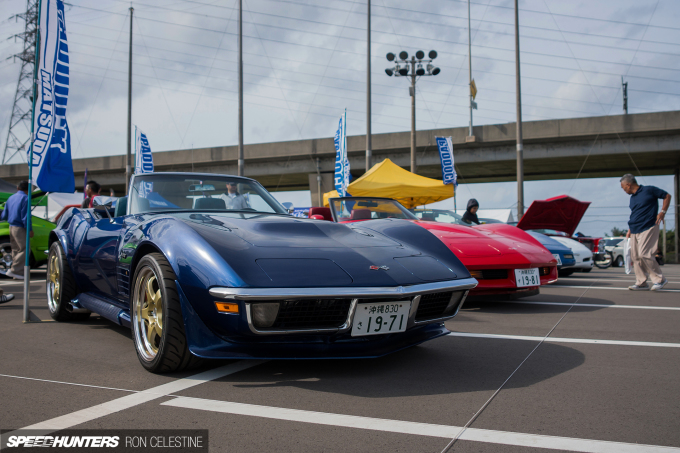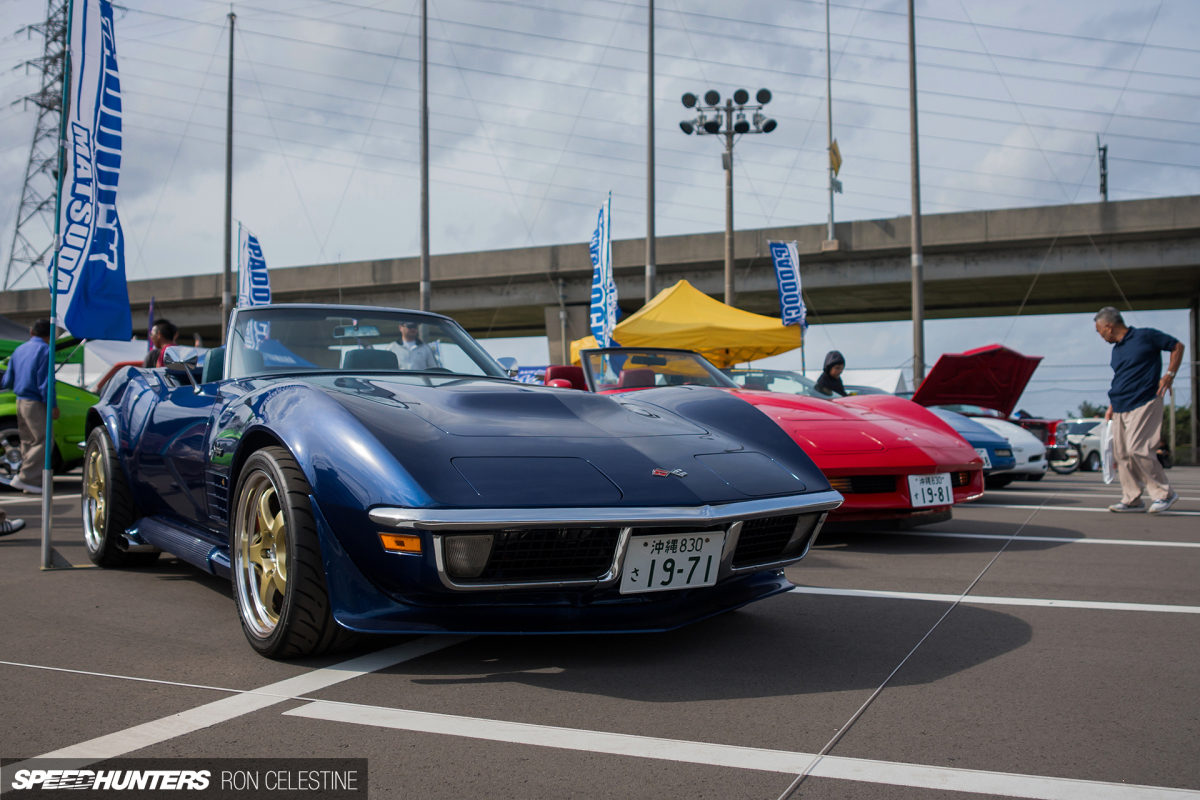 An example of the American influence could be spotted in the row of classic Corvettes present. My favorite was this dark blue C3 Stingray which fused Western and Eastern car culture through a set of Work Meister S1R wheels.
Is there anything more American than a drag-spec 'Vette?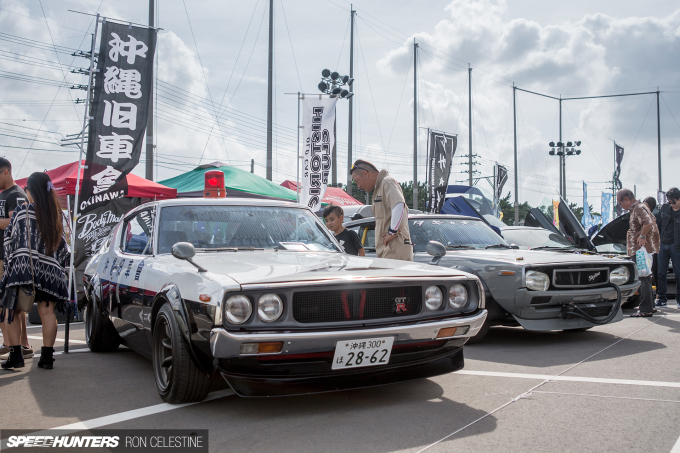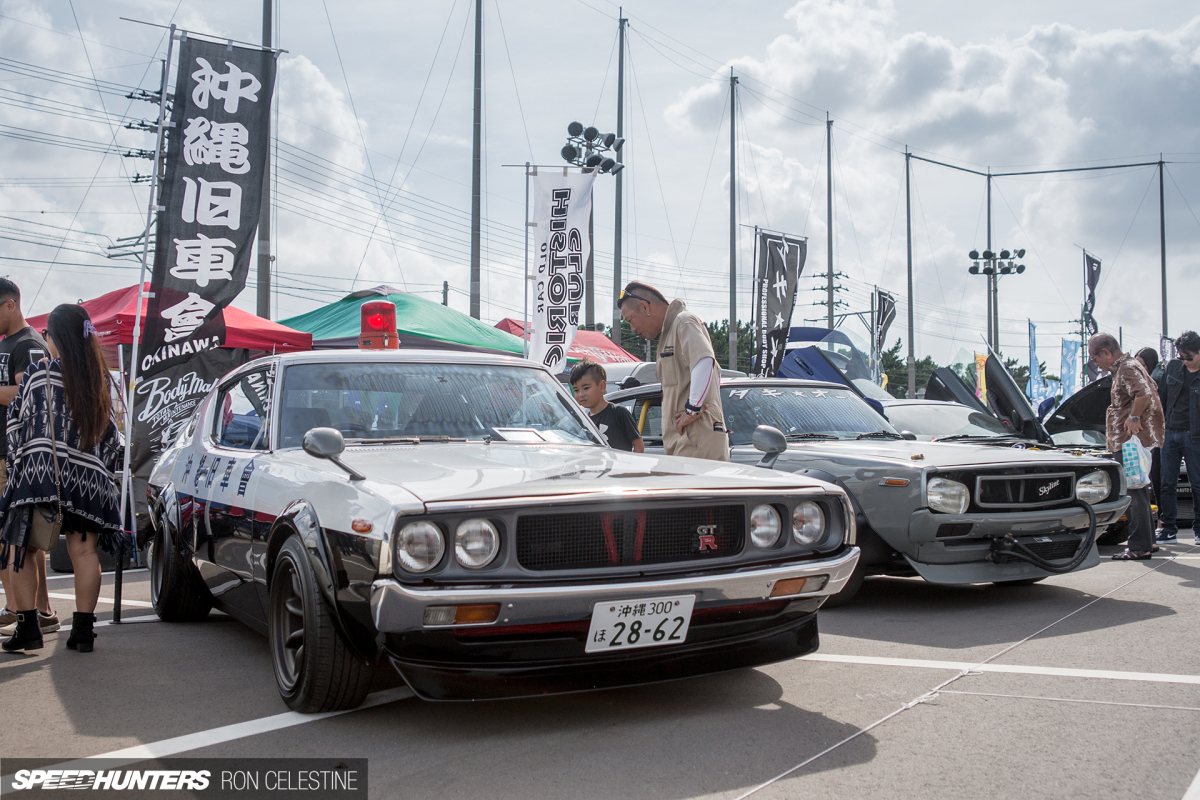 Taki-san from Taki-Works finished his keisatsu-themed Kenmeri and brought it to the event with a variety of other kyushu styled cars.
As you'd expect, low late-model street cars like this Lexus IS350 made up a big part of the static show.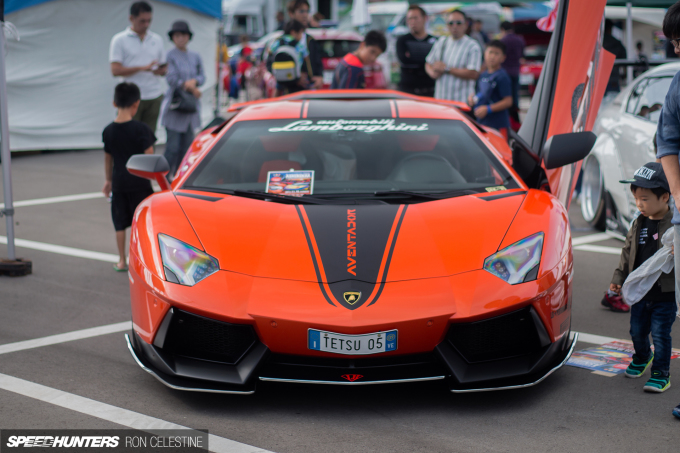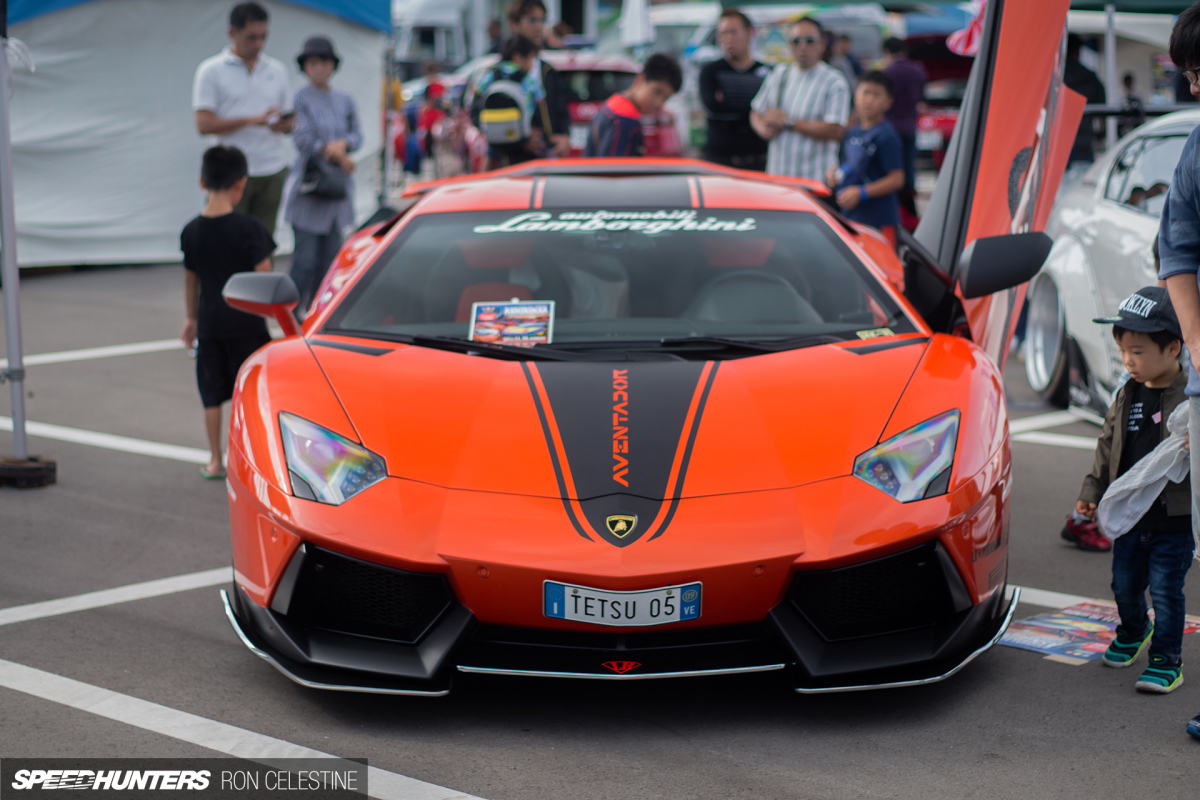 Of course, if you like low cars and have a lot of money to spend, Liberty Walk can help make your dreams a reality.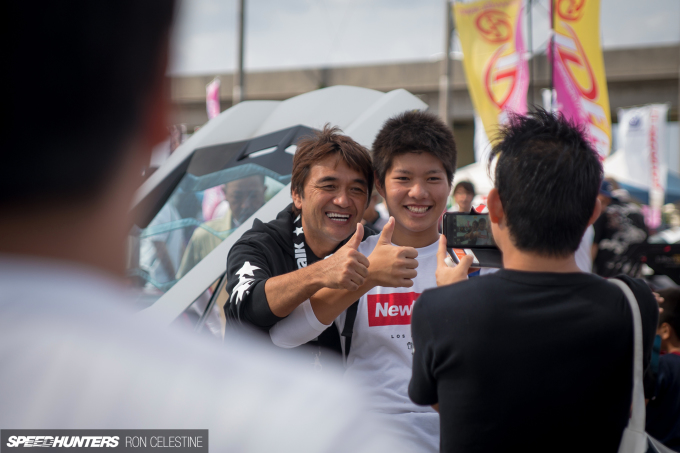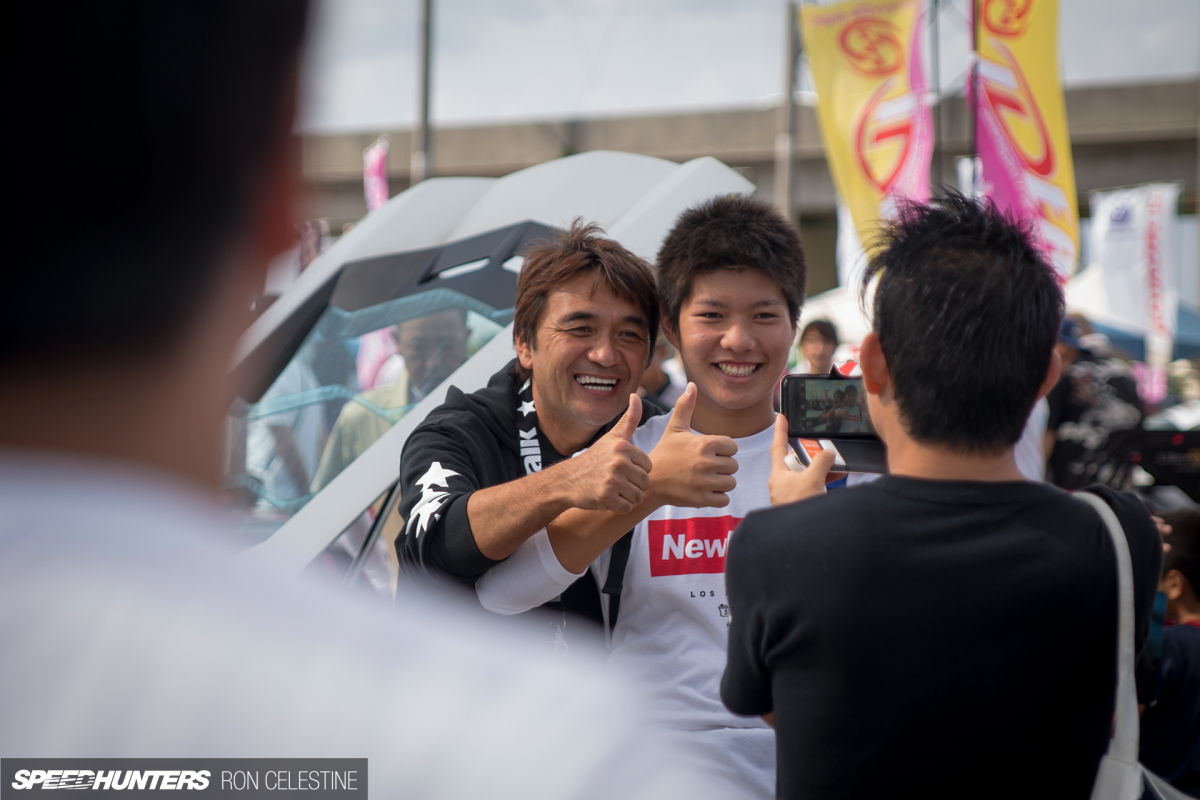 Kato-san of Liberty Walk had also made the trip down to Okinawa to mingle with the local fans, and cause a bit of noise (a lot of noise if I'm honest) with his Ferraris and Lamborghinis.
OEM manufactures brought a variety of production cars to the show, including the new Honda Civic Type R and ND Mazda Miata.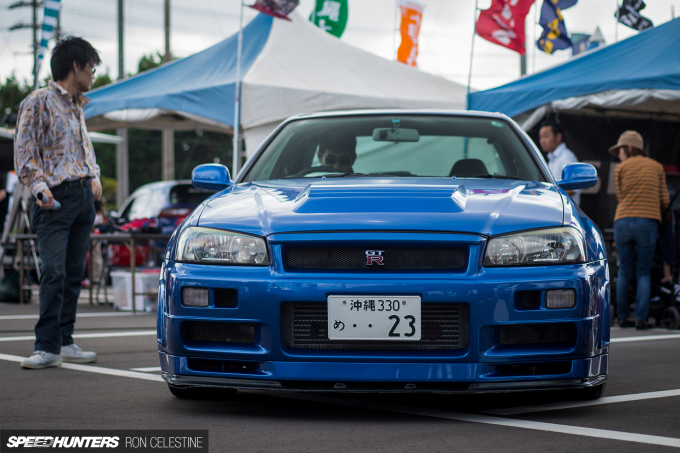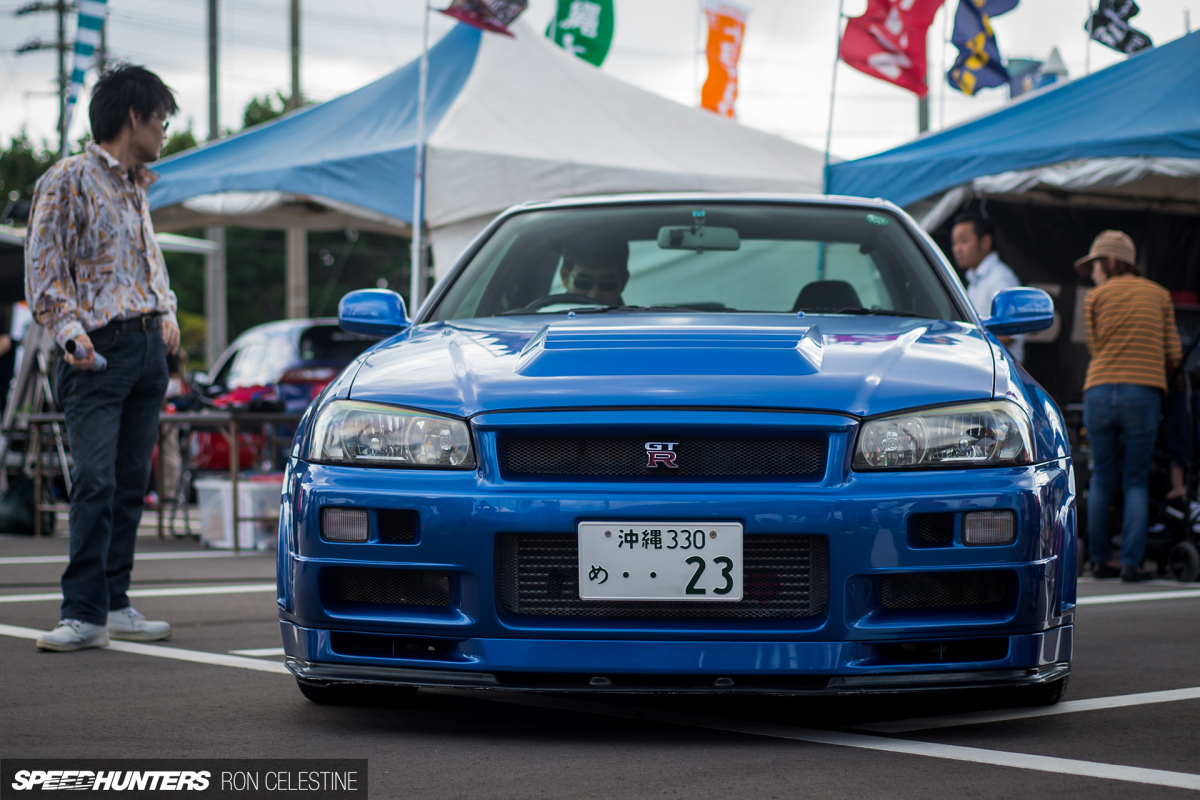 With the event approaching its final hours, there was one last thing that I had to check out.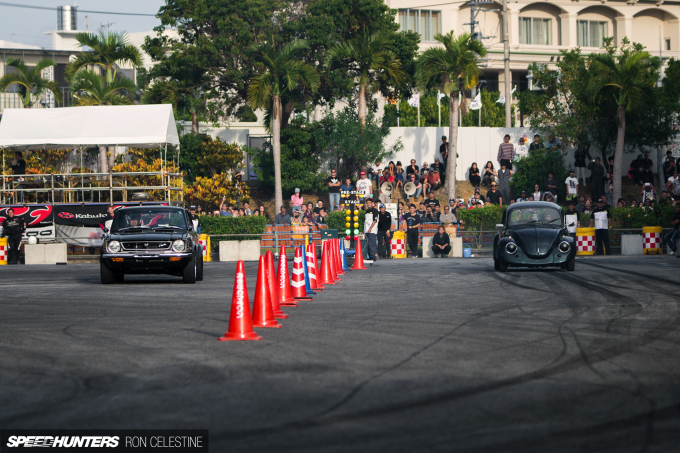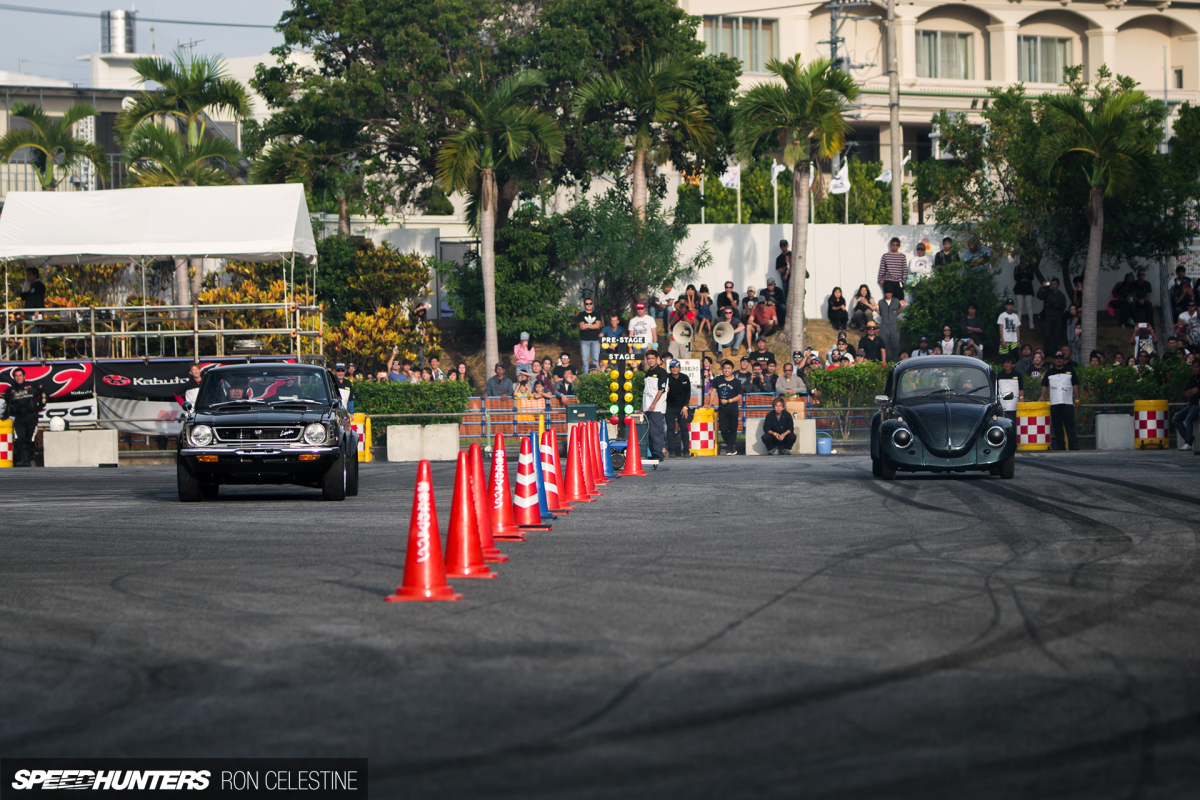 Good old fashion drag racing. Well, sort of…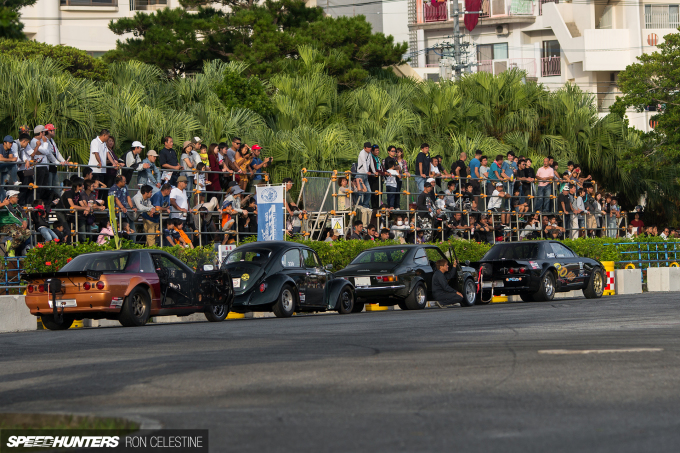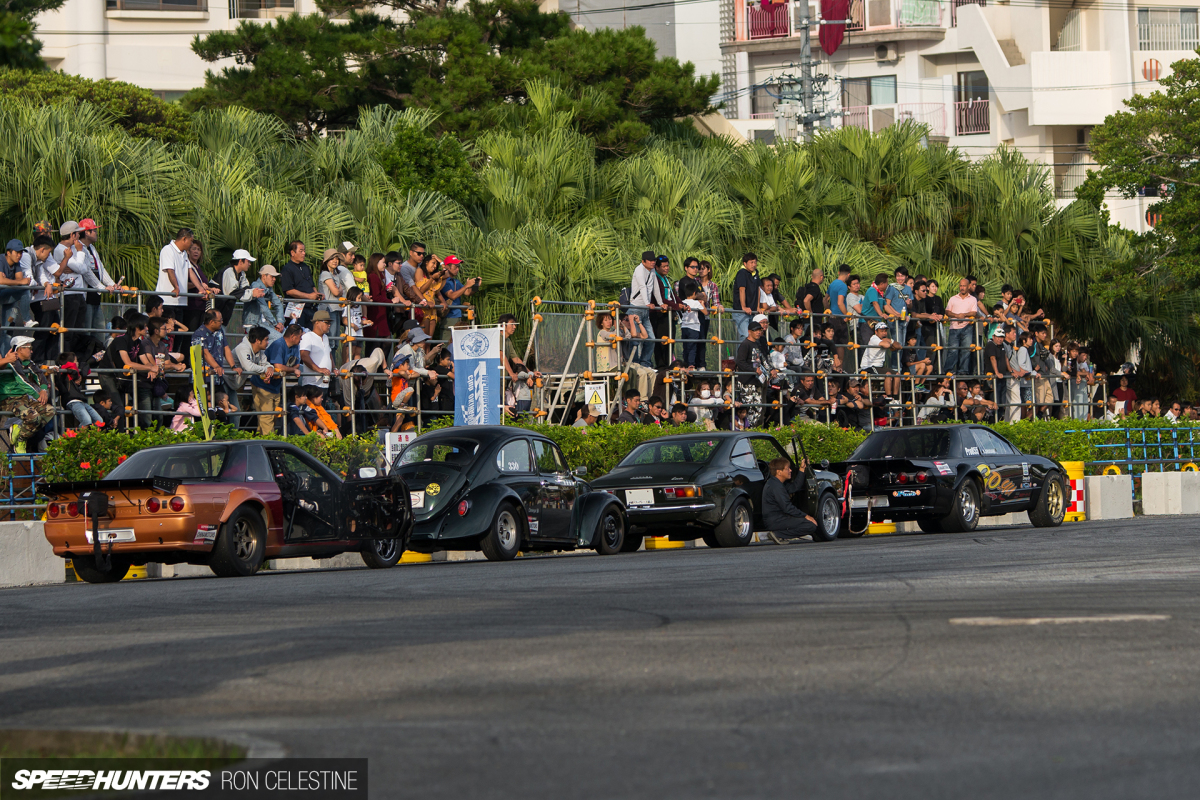 When I realized that it was going to be held in the same lot as the gymkhana course, I was interested to see how it was going to pan out.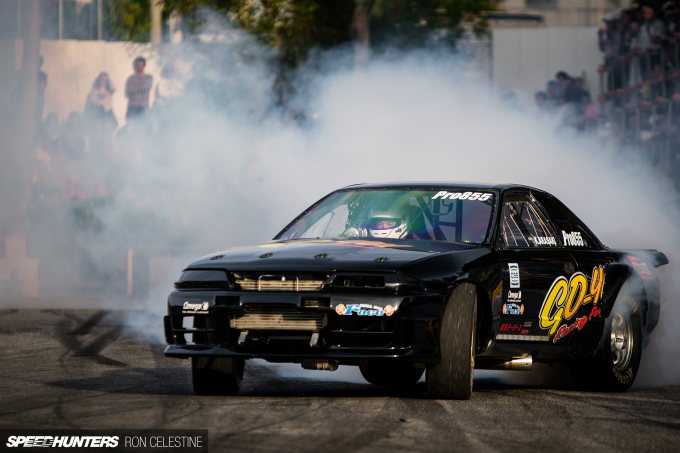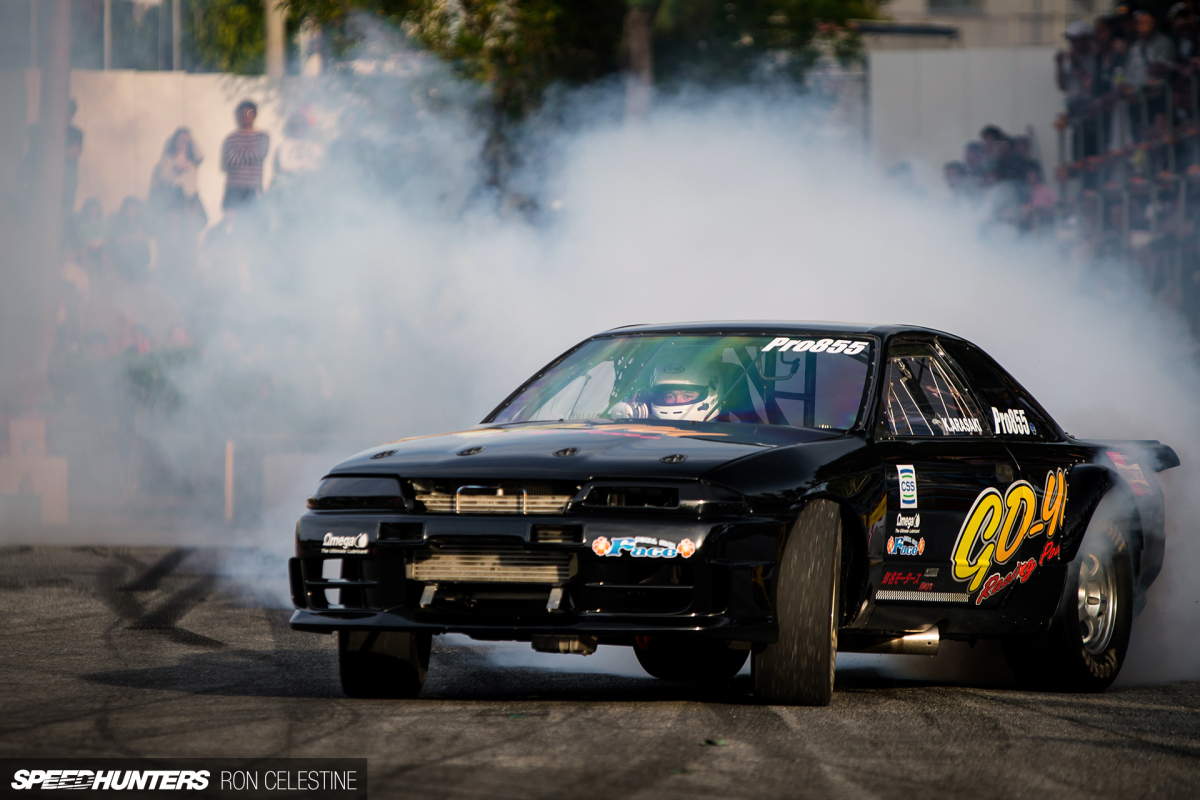 As it transpired, the drag racing was more of a demonstration for the crowds; the cars were only able to stretch their powerful legs for a split second after the tree turned green, before having to come to a stop at the end of the lot. The crowd loved it – especially being cloaked in smoke.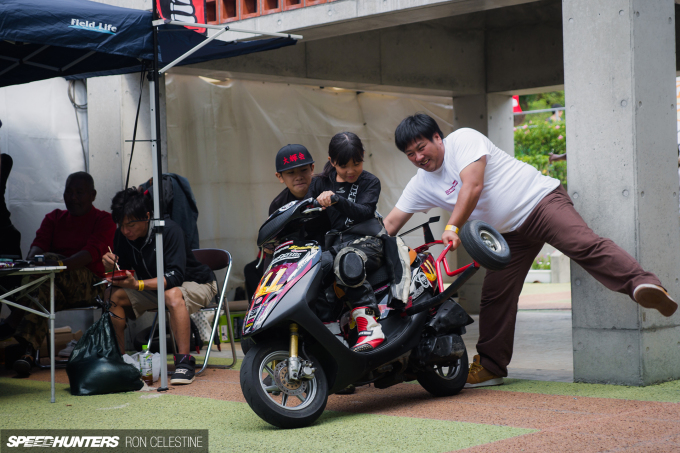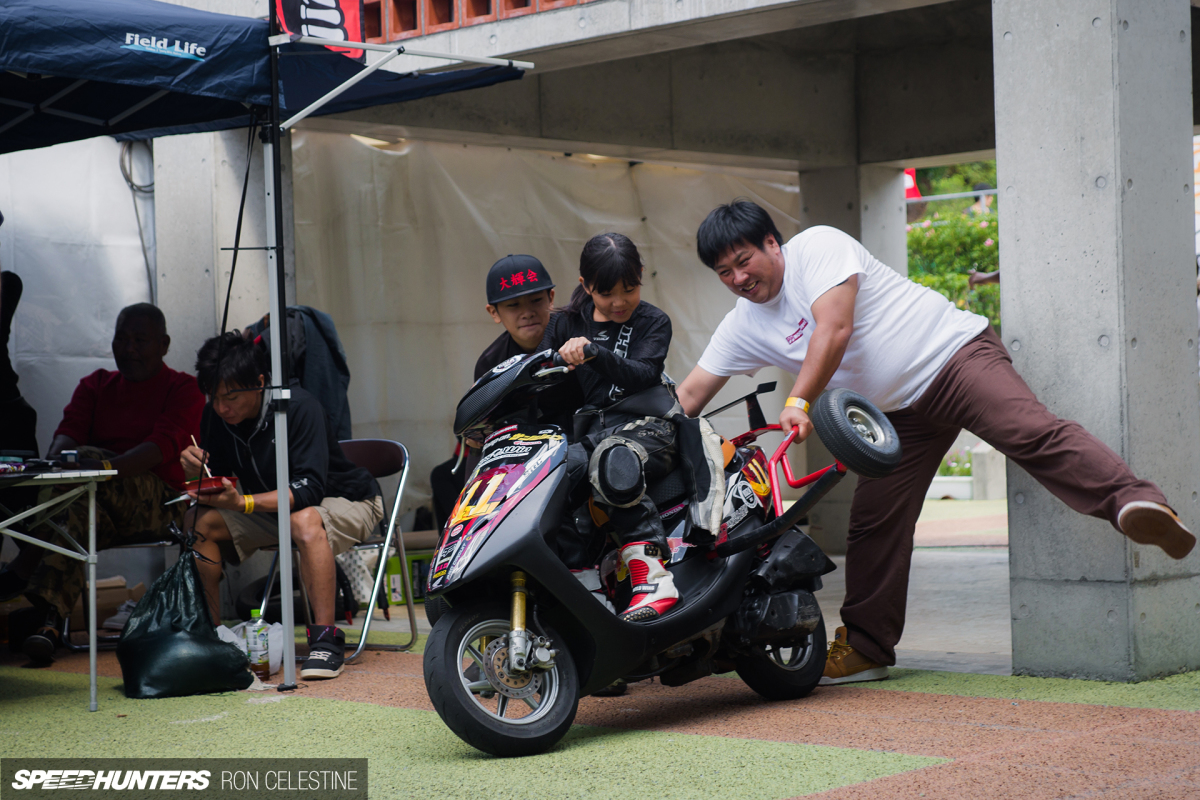 That's when it dawned on me. Besides having a variety of events and performances to appeal to a wide audience, the Koza Motorsports Festival provided an environment that enthusiasts and families could enjoy.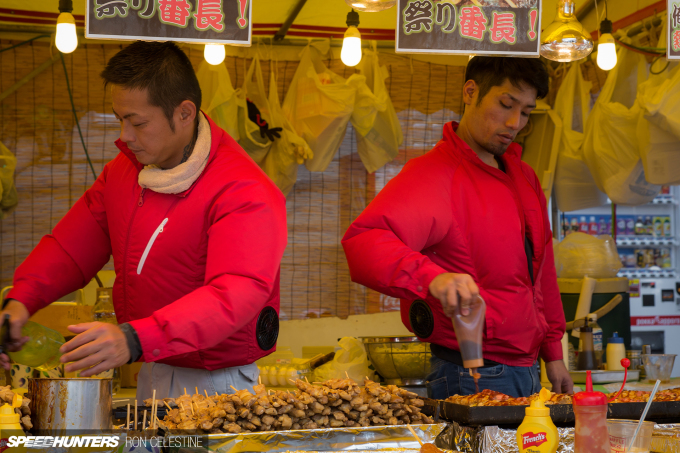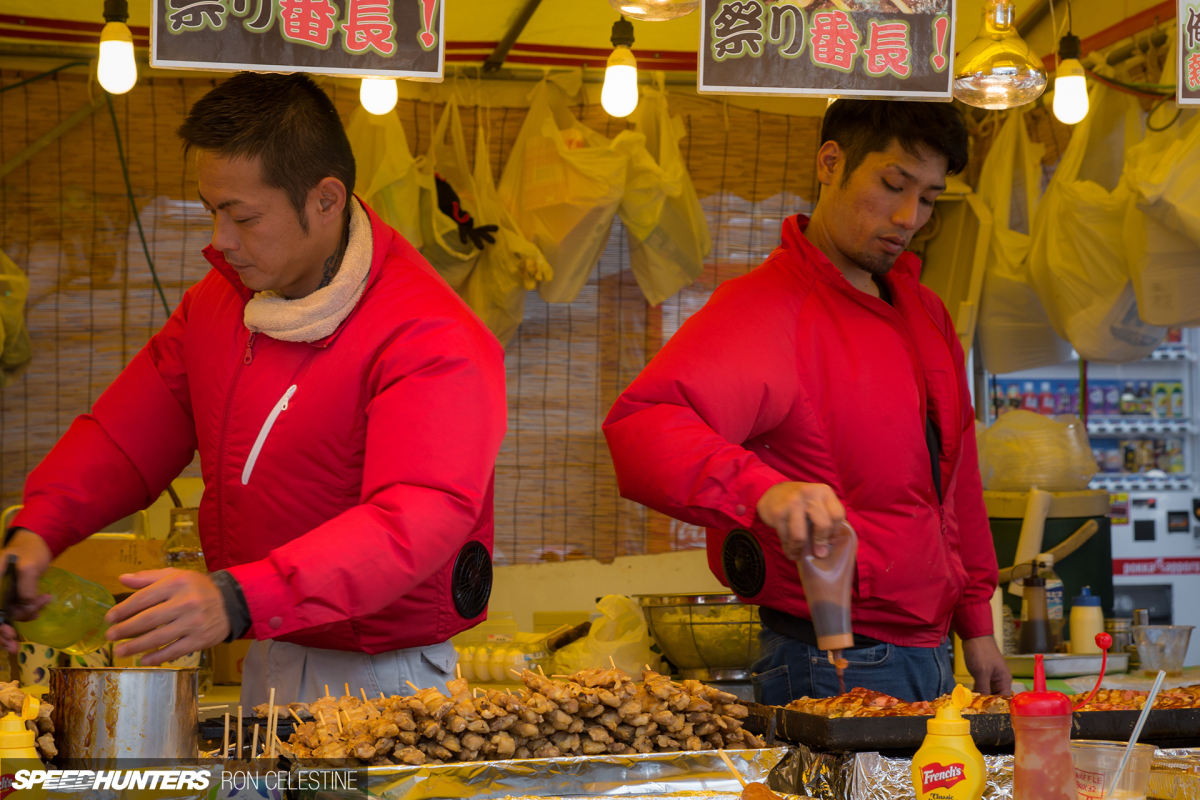 Activities and games at the event allowed families to interact and learn together about the different types of motorsports out there.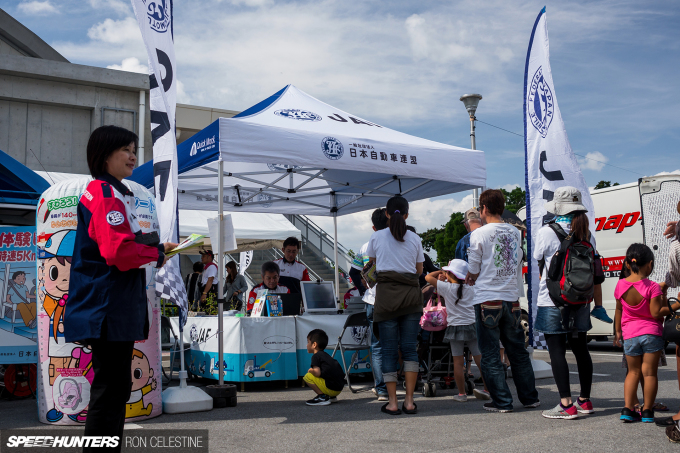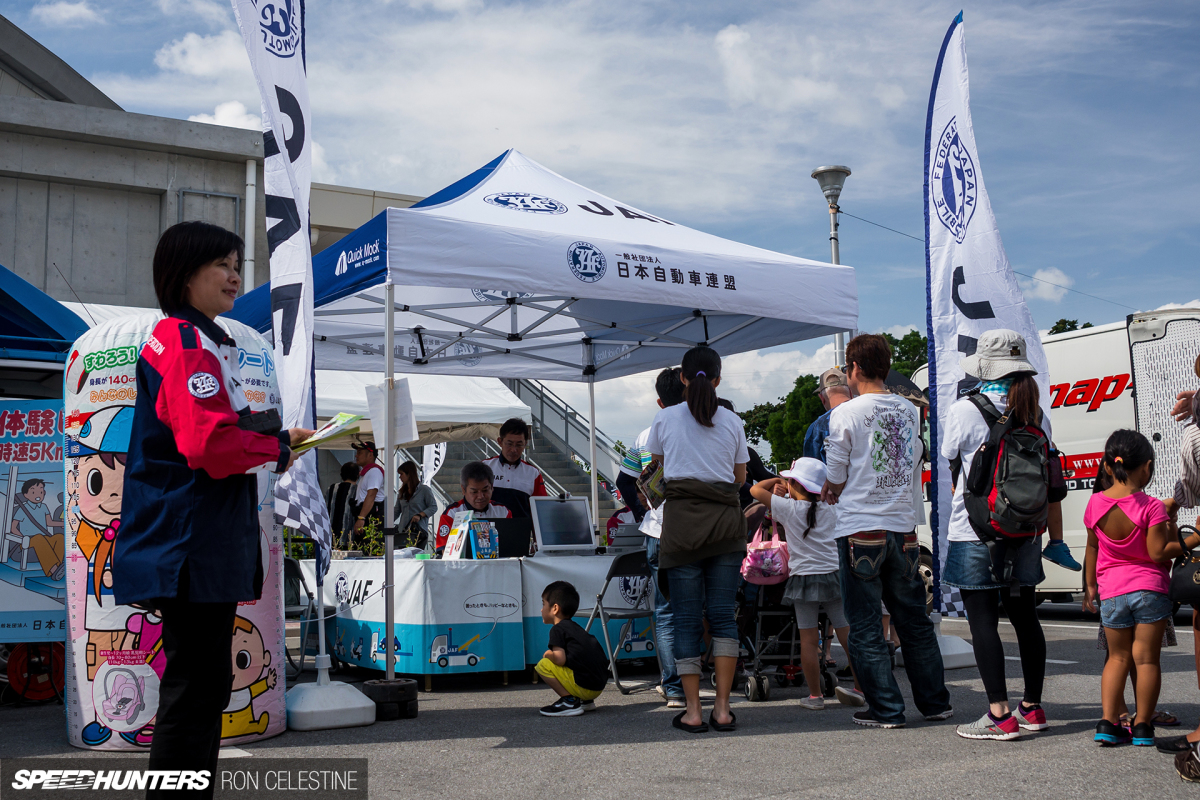 They even had a booth where children could sign up to earn their racing license as well.
If you're planning a trip to Okinawa and interested in seeing a diverse selection of motorsports all in one place, then this event really needs to be on your calendar. Till next year!
Ron Celestine
Instagram: celestinephotography
The Cutting Room Floor