One thing Speedhunting has taught me is that wherever there are cars, there'll be some sort of car culture waiting to be explored. The small Japanese island of Okinawa is no exception.
In fact, this 1,200sq/km tropical paradise, located south of the Japanese mainland in the East China Sea, is an auto enthusiast's goldmine.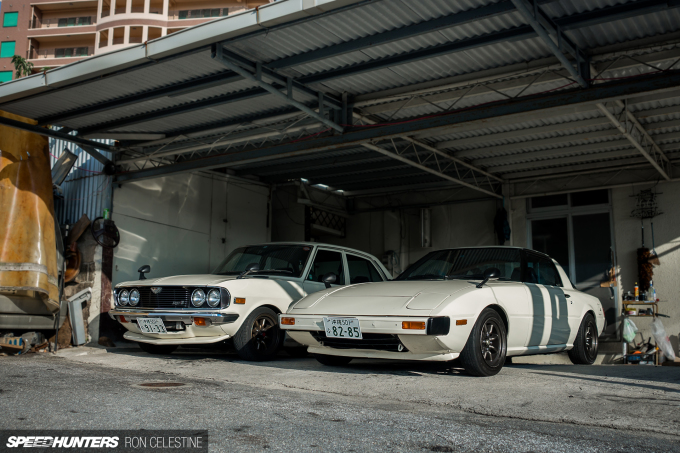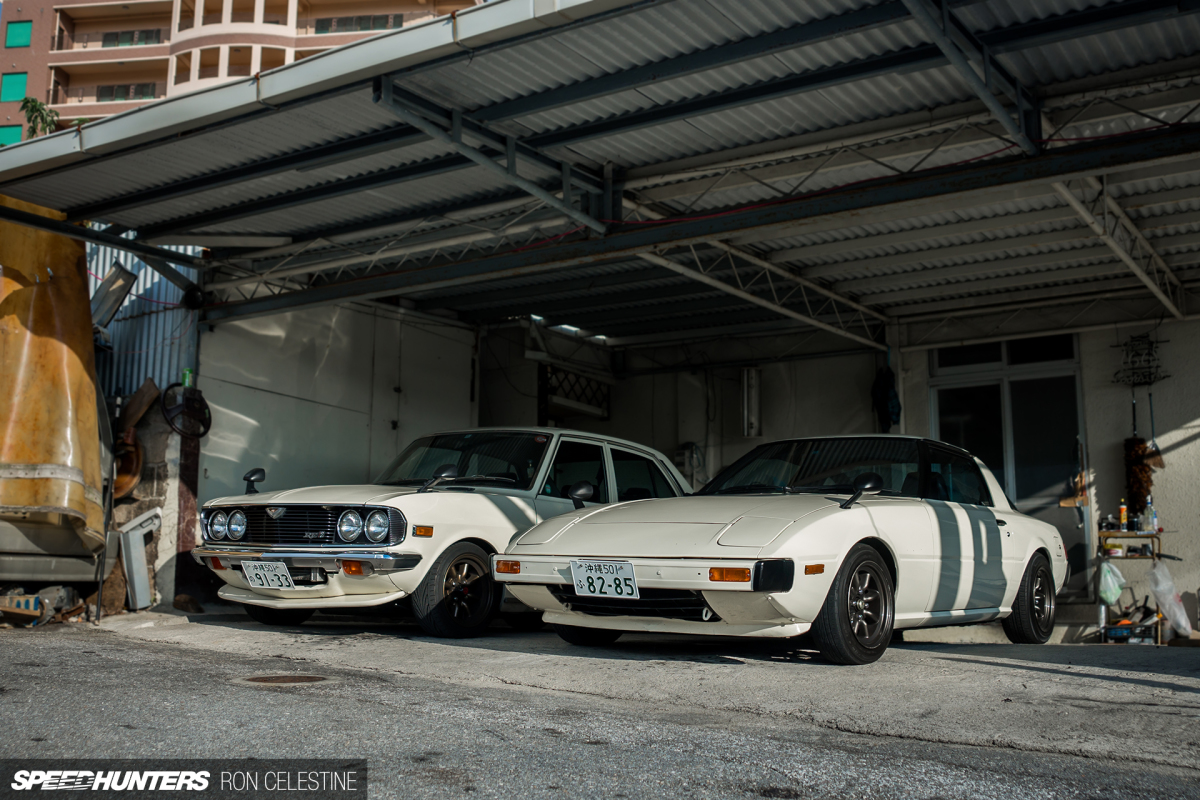 Something I really wanted to do during my recent trip down to Okinawa was visit a few shops, and my host, Oki's Finest group founder Eric Thiergood, made that very easy for me. Taki-Works is a small business with a big reputation for high quality body work, and its owner, Tetsuya Taki, was more than happy to give me a quick tour around the place.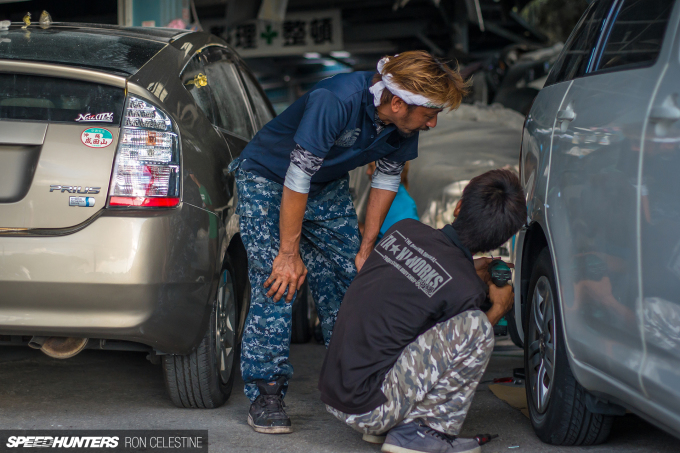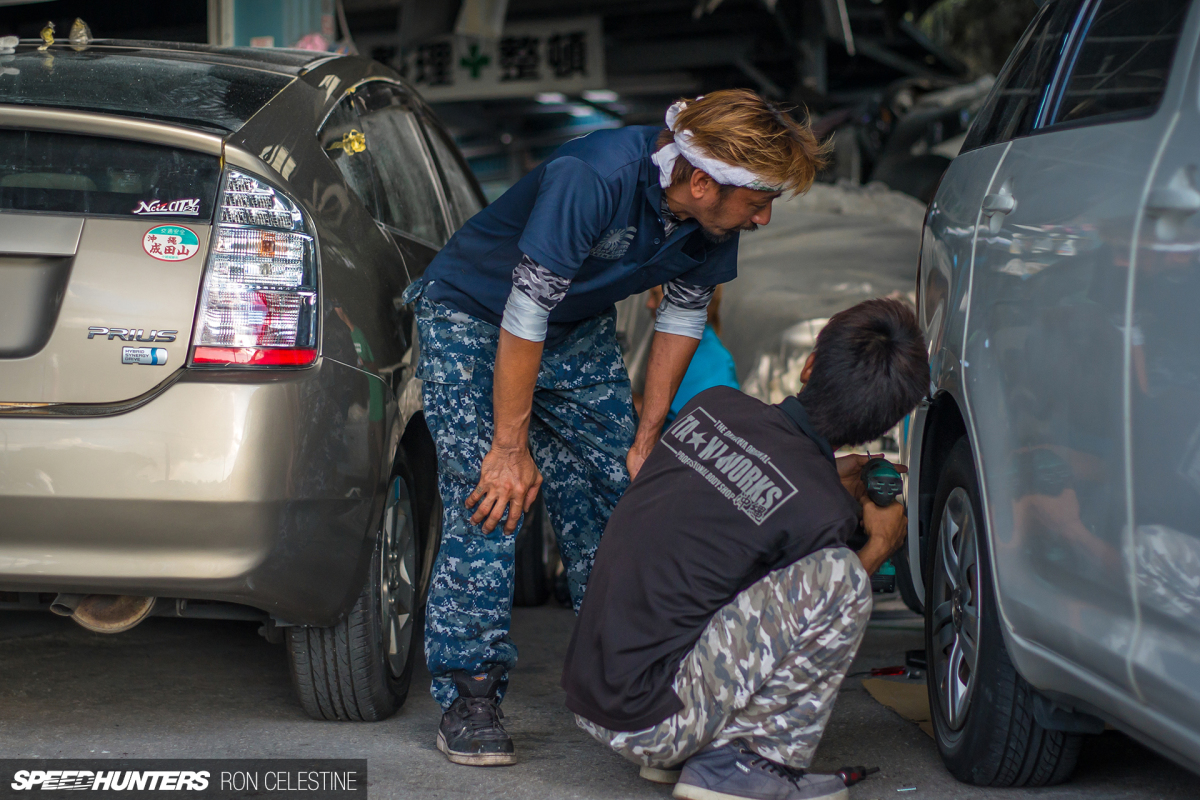 Taki-san instantly struck me as an eccentric sort of fellow who has an absolute passion for what he does. It's also something that shines through in the fact that having a car customized or restored here starts with your name being added to a long waiting list.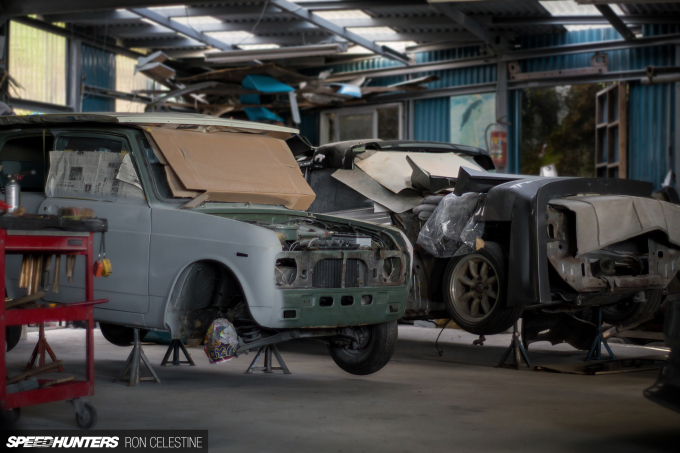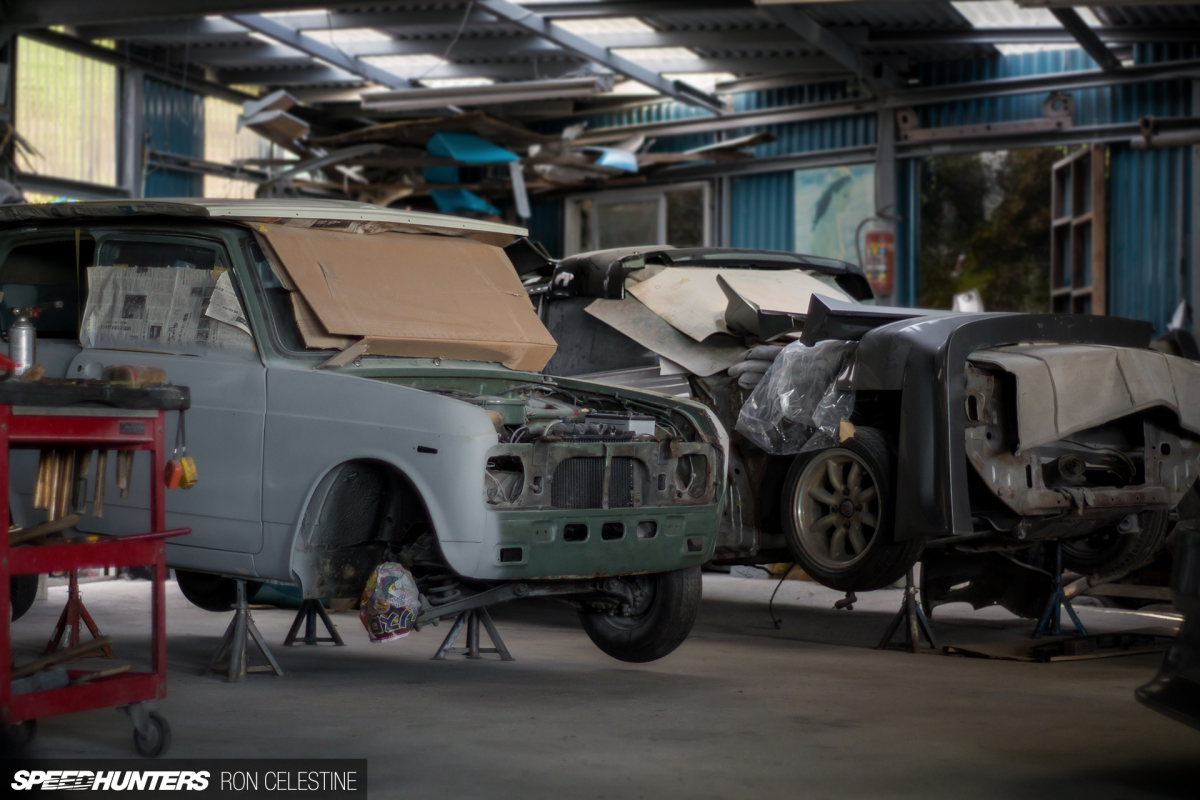 Taki-Works is a shop that does it all, from simple cosmetic repairs on everyday cars to extensive and often very challenging restorations. Even though it was almost evening time when we visited, the small but dedicated team remained hard at work.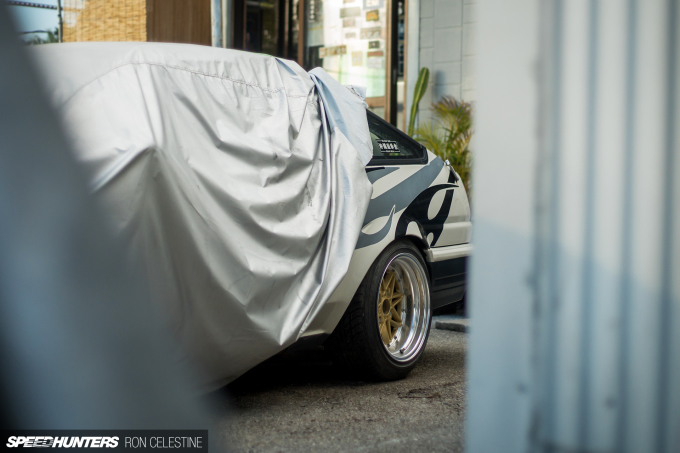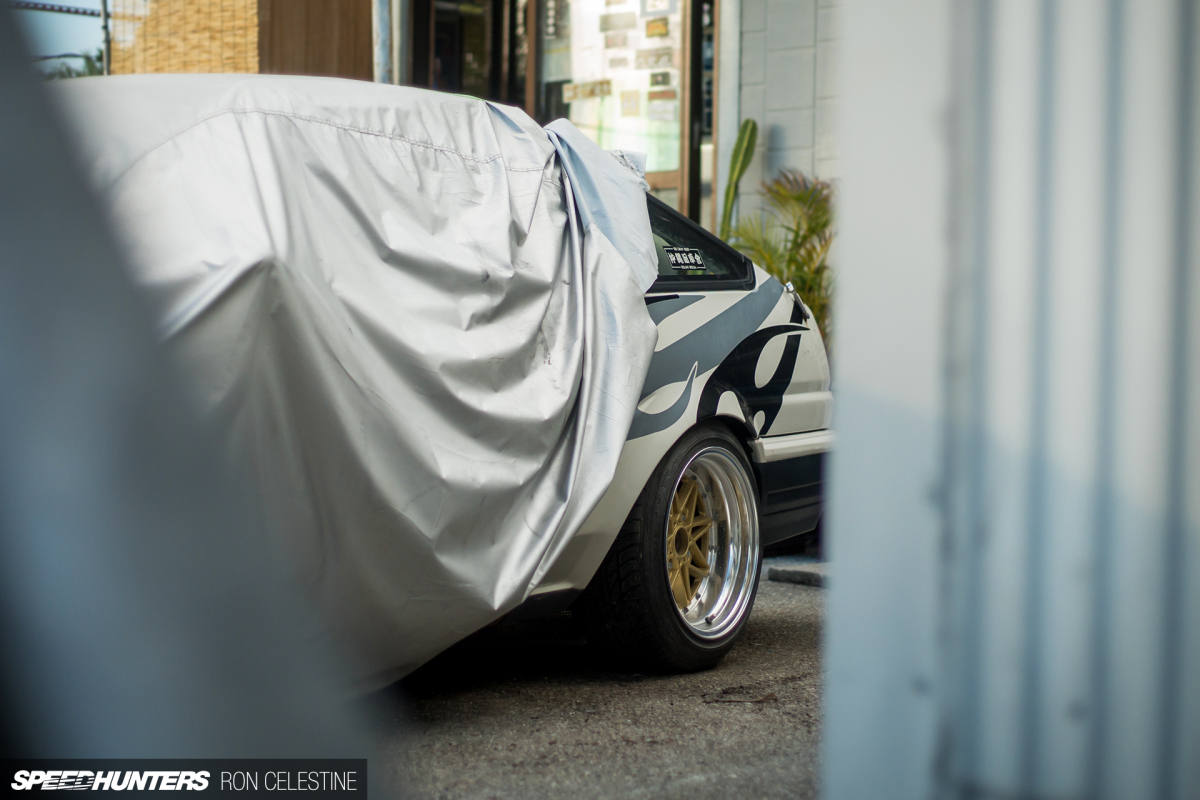 Another thing that became quickly clear is that Taki-san prefers the car building process more than he actually likes driving; his satisfaction comes from creating. He has a large personal collection of cars around the shop, but most of them haven't seen a lot of use after being given the Taki-Works treatment. Take his zenki AE86 Trueno for instance; after completing this build, the Toyota was drifted, tracked and shown just a couple of times before being tucked up under a cover to protect it from Okinawa's harsh elements. And this is one of his favorite cars!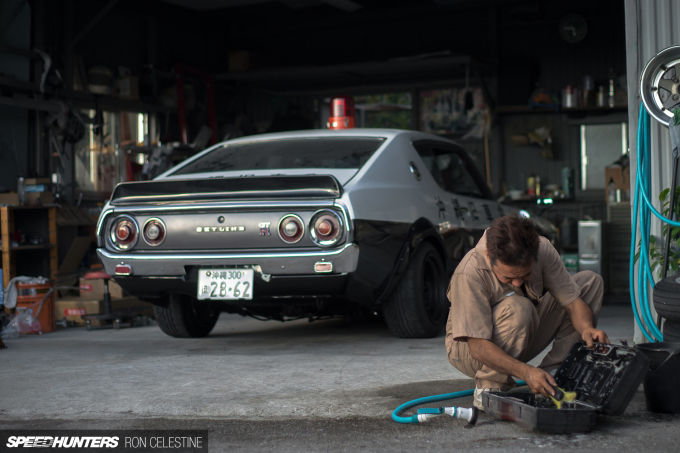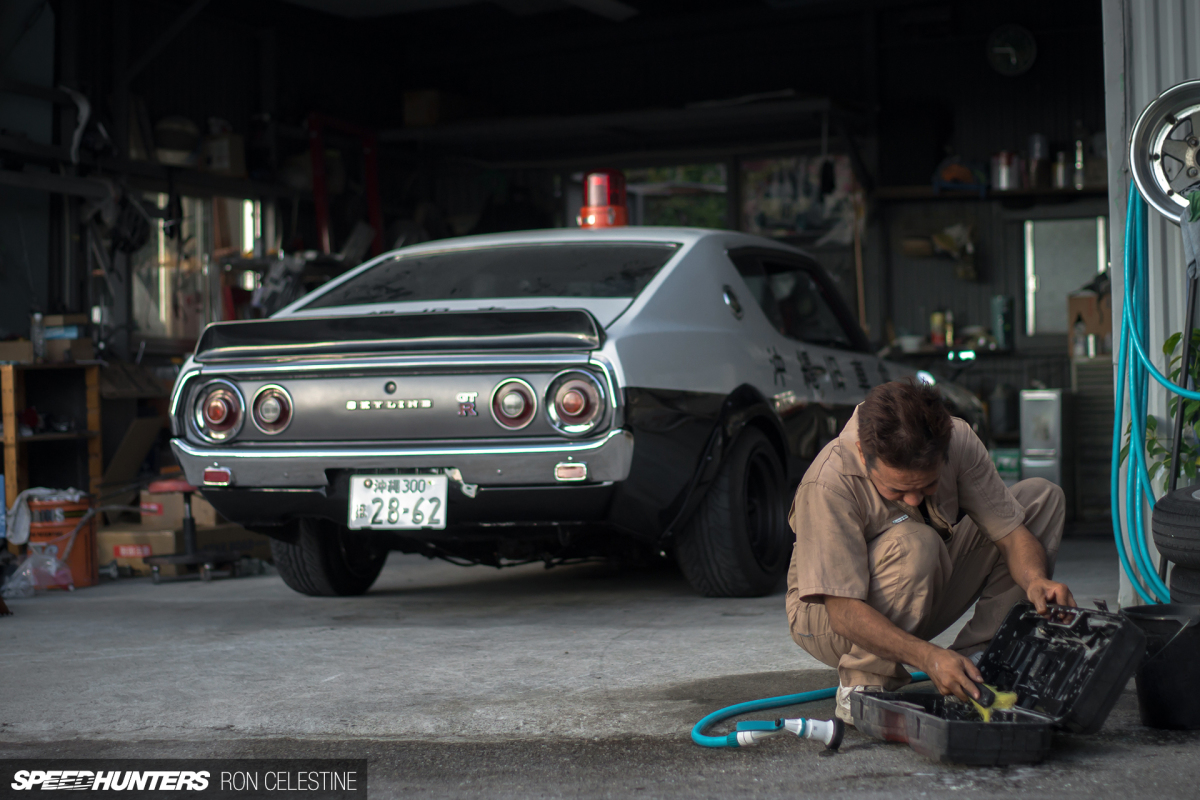 Another shop project in the throes of being restored (and obviously customized) is this keisatsu (police) themed Kenmeri Nissan Skyline. Since it wasn't finished, Taki-san asked me to not take too many photos of it, so I'll have to save shooting this one for next time.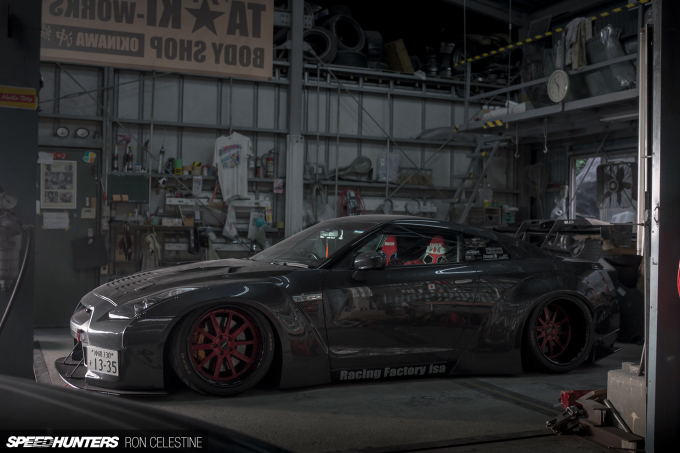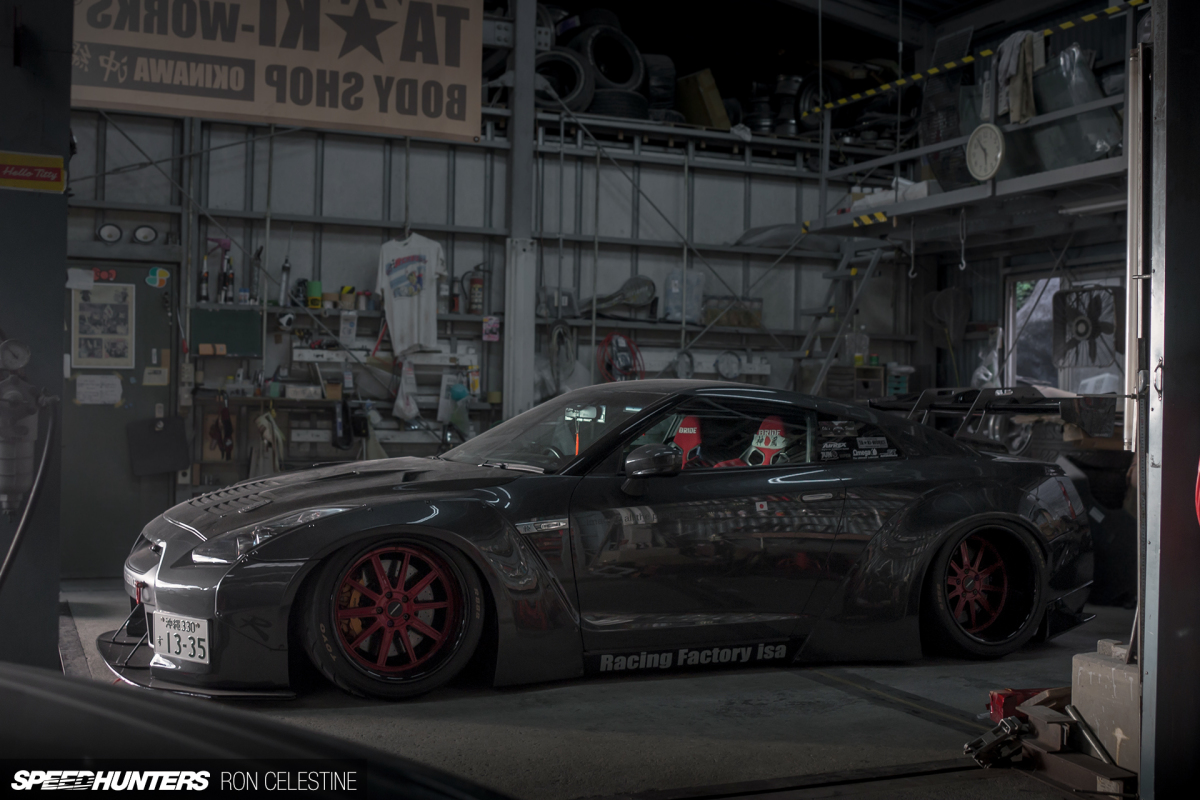 As I'm sure you would have already figured out from the opening shot, it's not just kyusha that Taki-Works specializes in. As Okinawa's official agent for Liberty Walk, this Nissan R35 GT-R is also part of the shop's demo car fleet. It's a complete build too, featuring a full LB Works wide-body kit, front splitter and GT wing, plus custom 20-inch Liberty Walk wheels, air suspension, a reworked interior featuring Bride seats, and a bunch of performance modifications under the hood.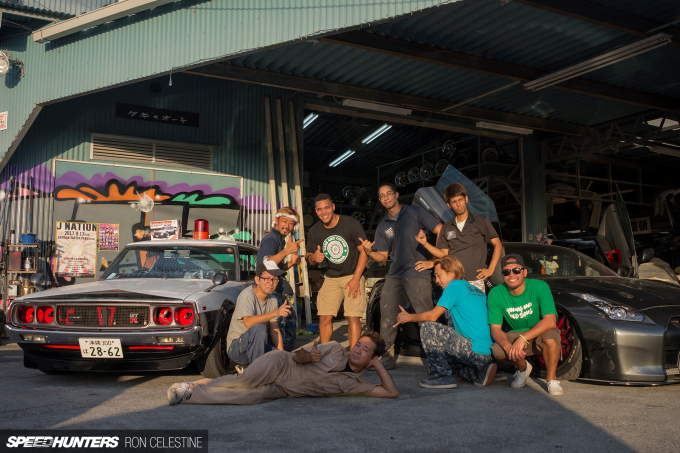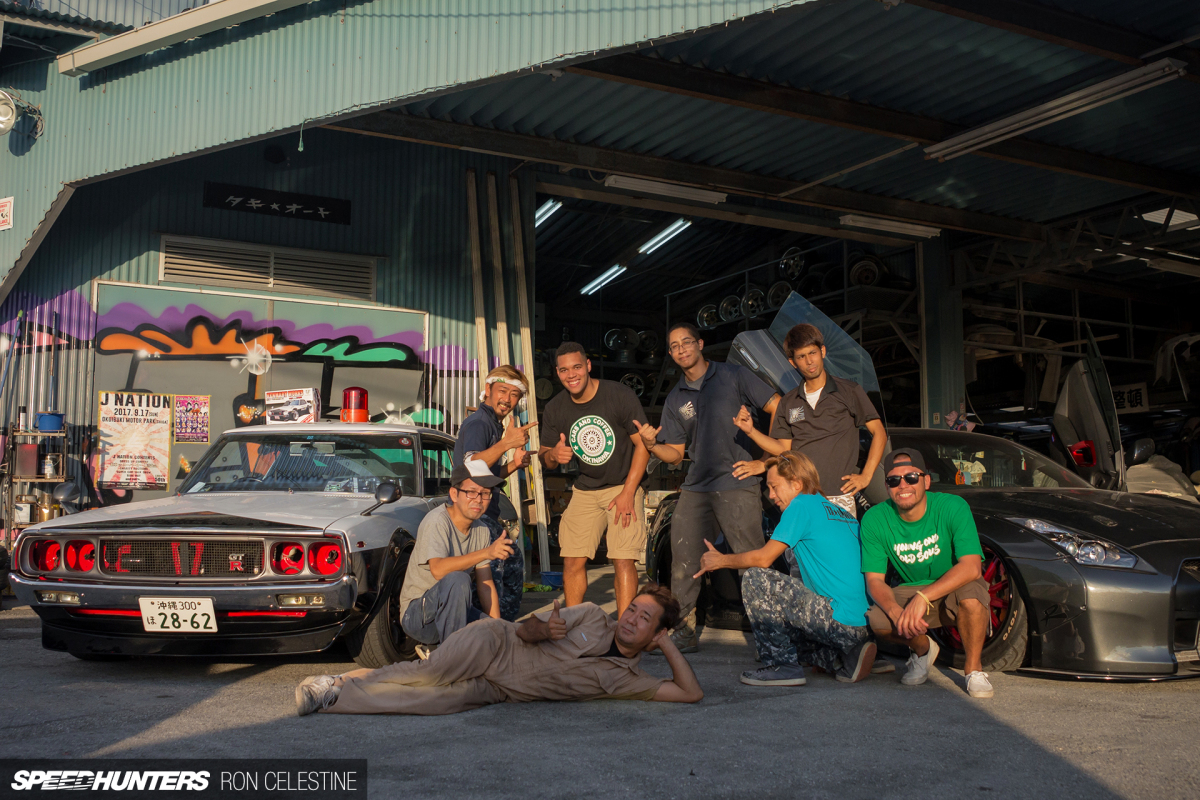 As the light was fading quickly we had to call it a day, but having only just scratched the surface of Taki-Works, this is one shop I need to visit again very soon. I'm sure Taki-san has plenty of stories to tell, too…
Ron Celestine
Instagram: celestinephotography