Always Yes To Garage Tours
While all the excitement was going on in Las Vegas last week for the 2017 SEMA Show, I decided to take another trip down south to Okinawa to check out the Koza Motorsports Festival, one of the small Japanese island's biggest annual car events.
But before diving head-first into the two-day event, there was a well-known local tuning shop that I'd been wanting to check out since my last visit.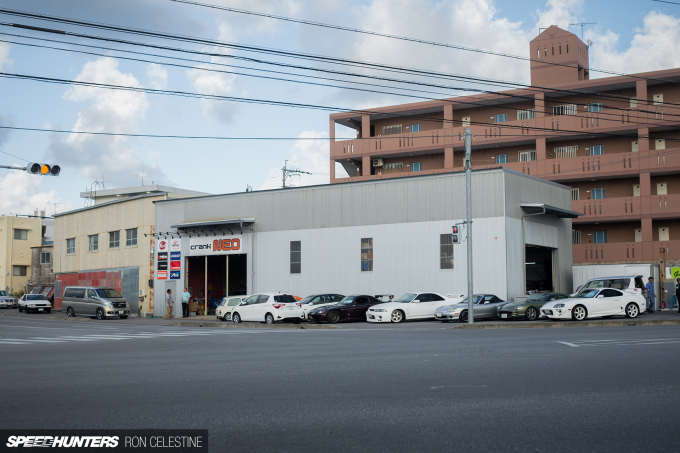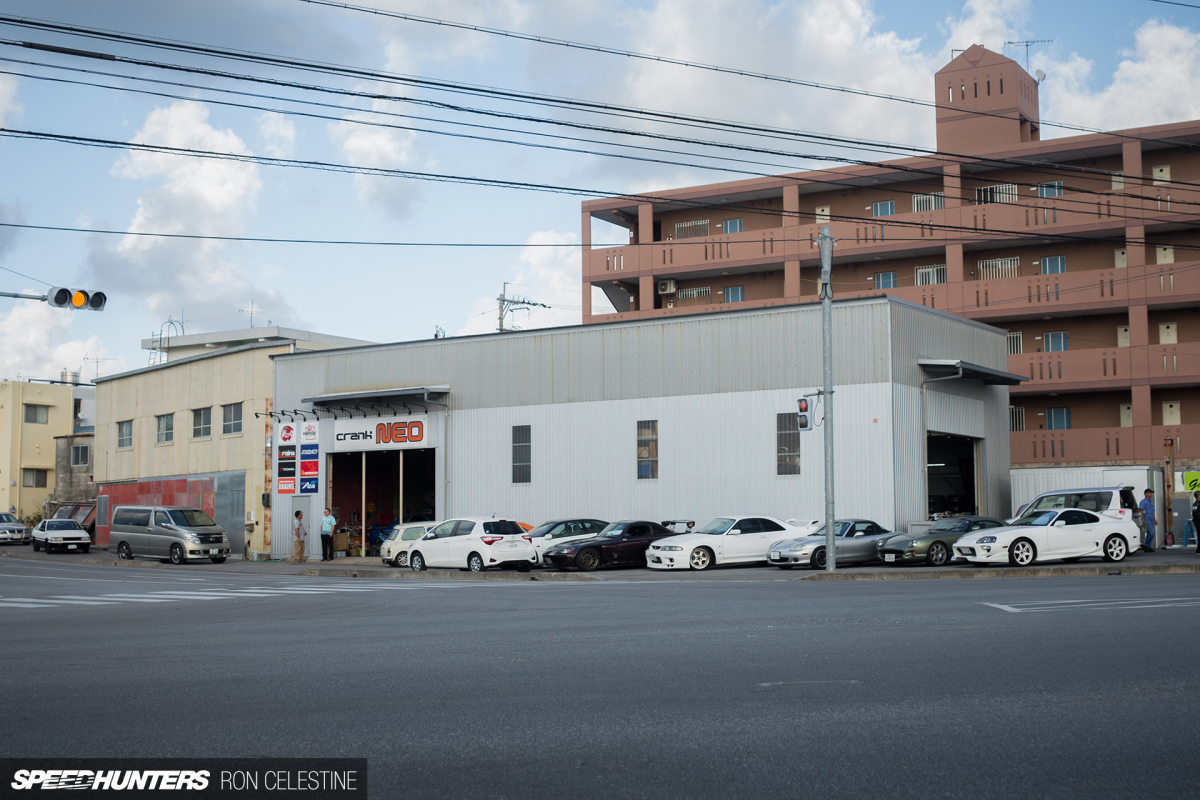 Run by a gentleman named Toma-san, Crank Neo is one of the driving forces behind the Koza Motorsports Festival and has earned a reputation in Okinawa as a go-to shop for everything from maintenance and repair work to performance modifications and race preparation.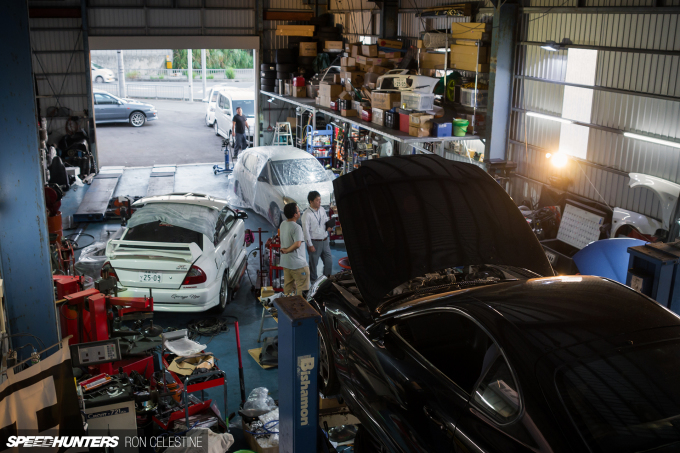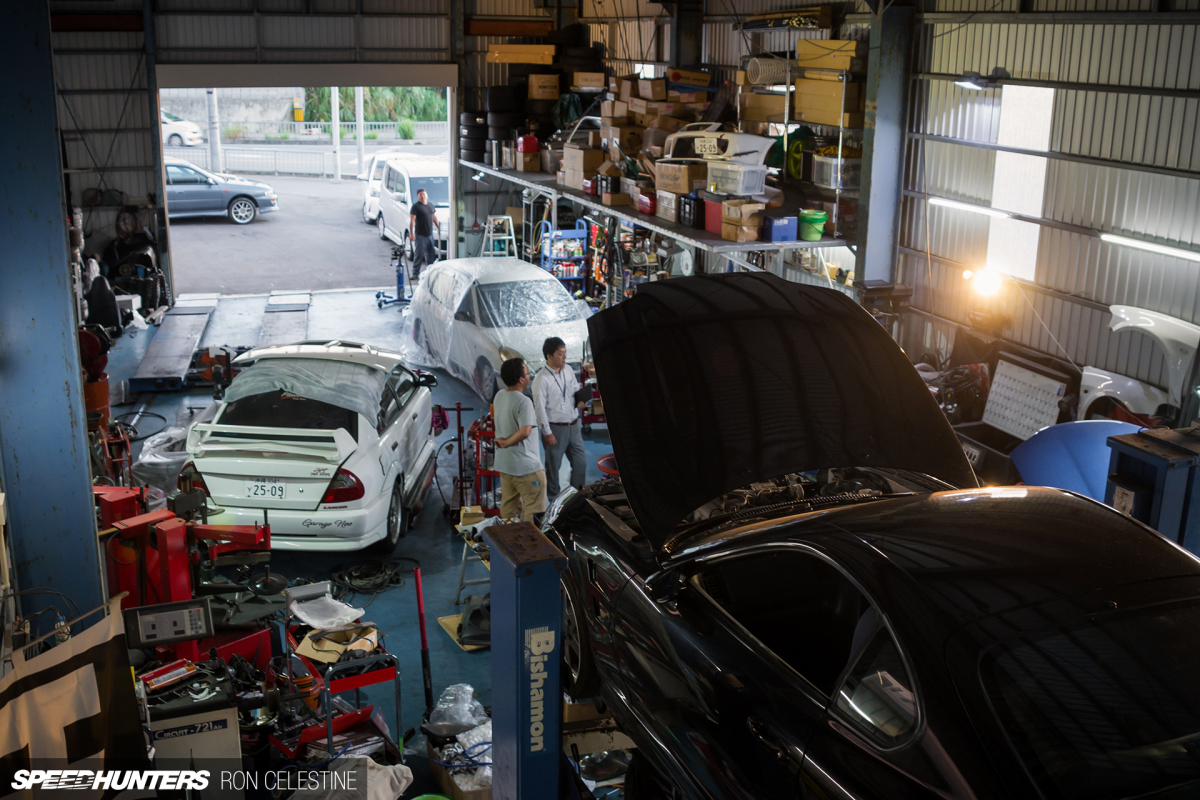 With the festival just around the corner and having their own cars to get race-ready, I was amazed to be welcomed in for a look around. Not only that, but Crank Neo was also happy to accommodate a few last-minute customers trying to get their final bugs ironed out before the event.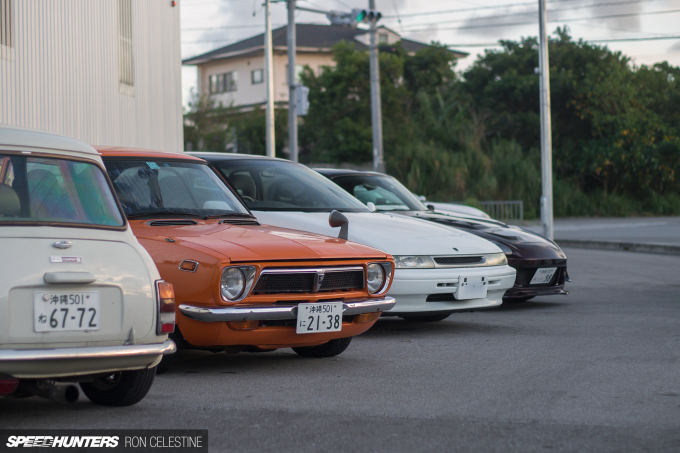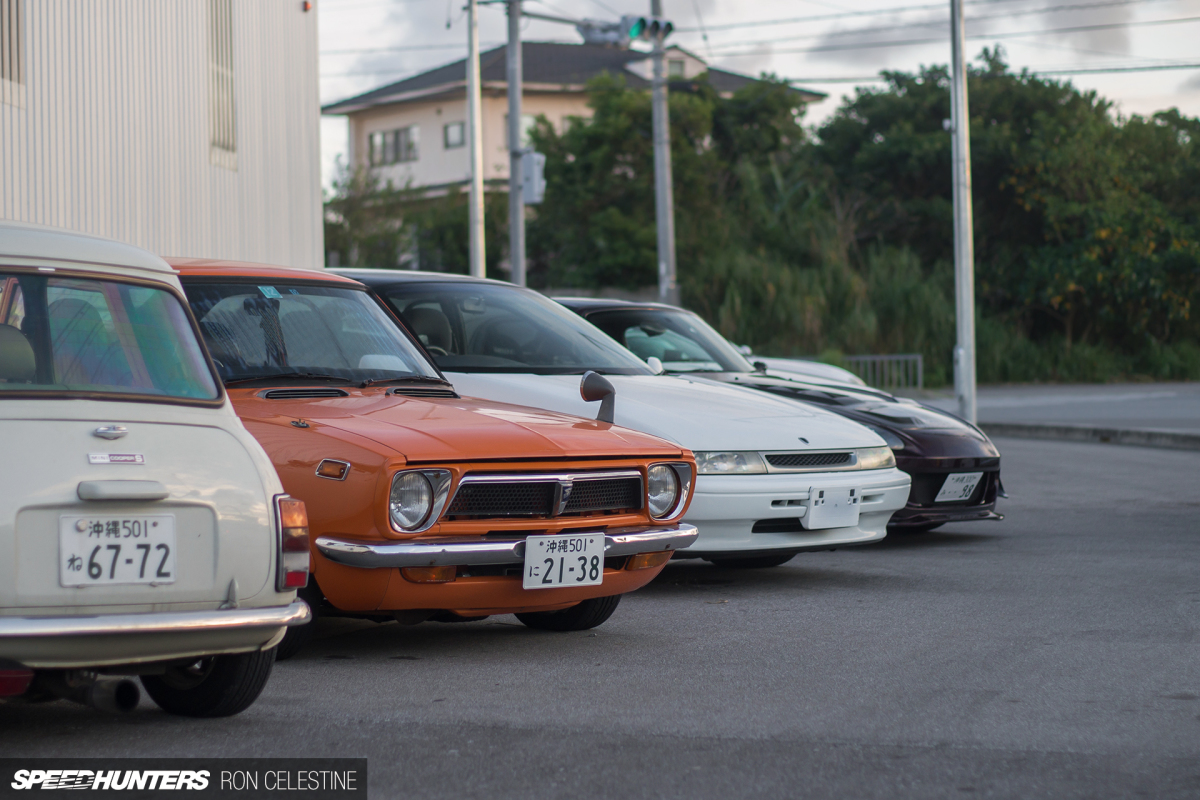 Left to my own devices, I pulled out my camera and got to work.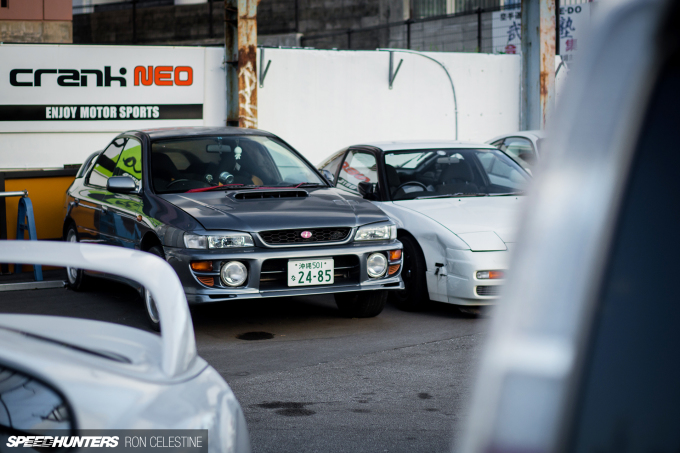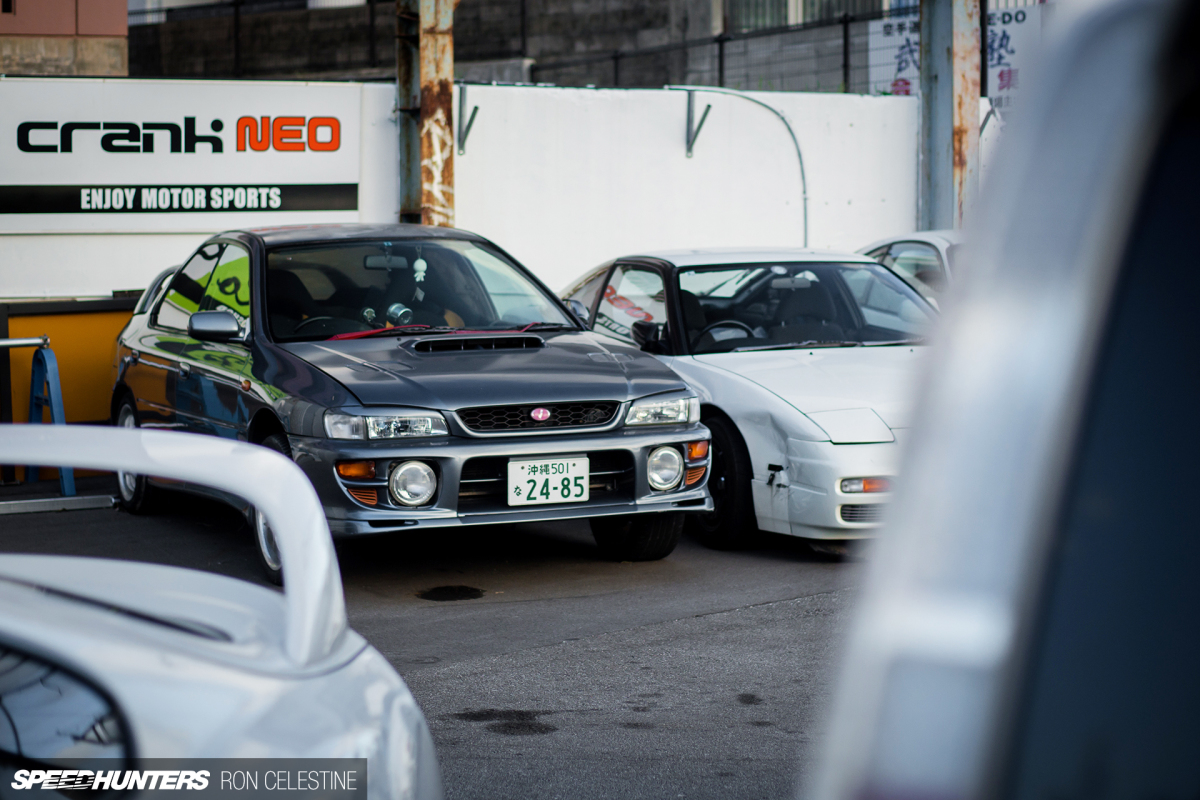 Although Okinawa is a small place in comparison to mainland Japan, it's by no means cramped. The amount of real estate available definitely has its advantages, and Crank Neo has plenty of space for customer cars and shop projects.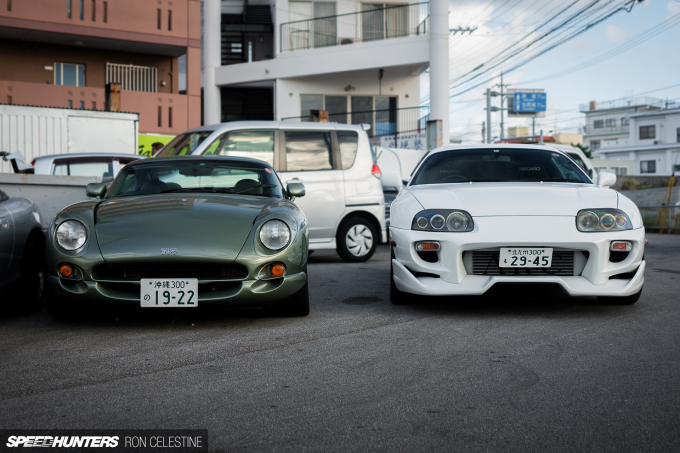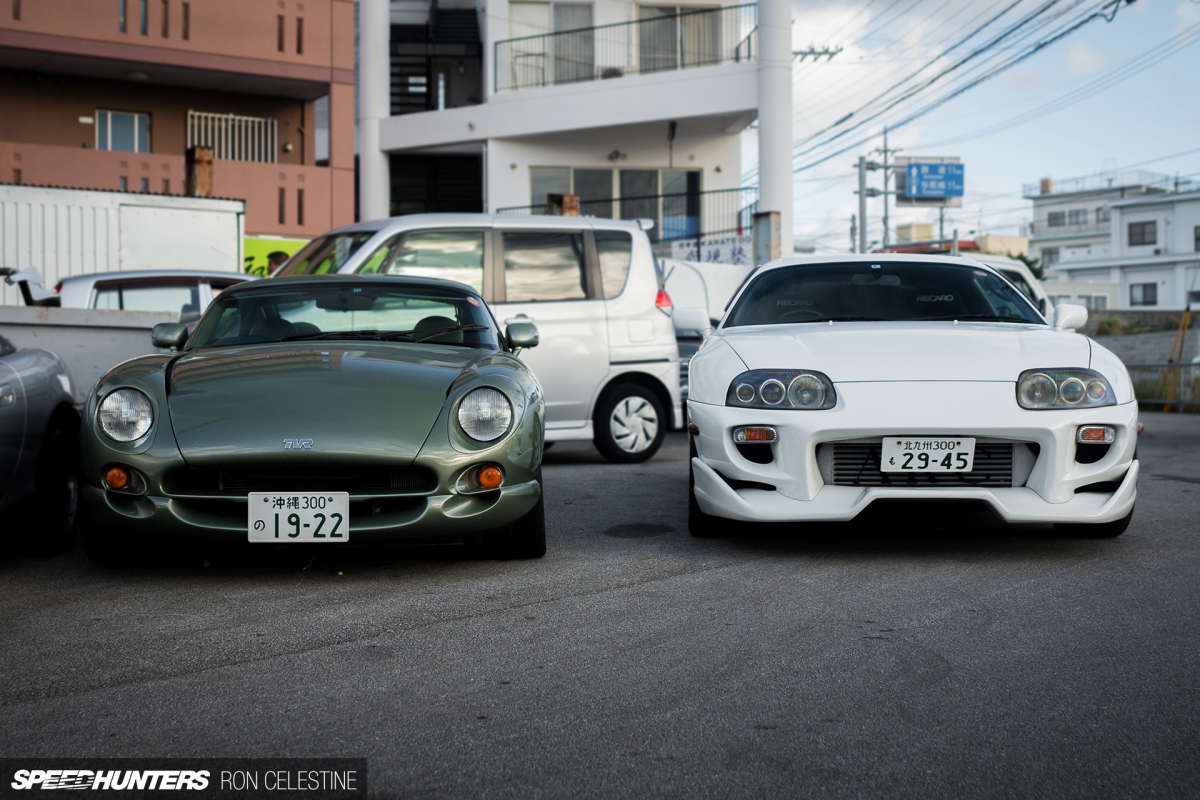 I can't remember the last time I saw a TVR roaming the streets around Tokyo, so you can imagine my surprise at finding one in Okinawa. And it was parked next to a beautiful JZA80 Toyota Supra no less.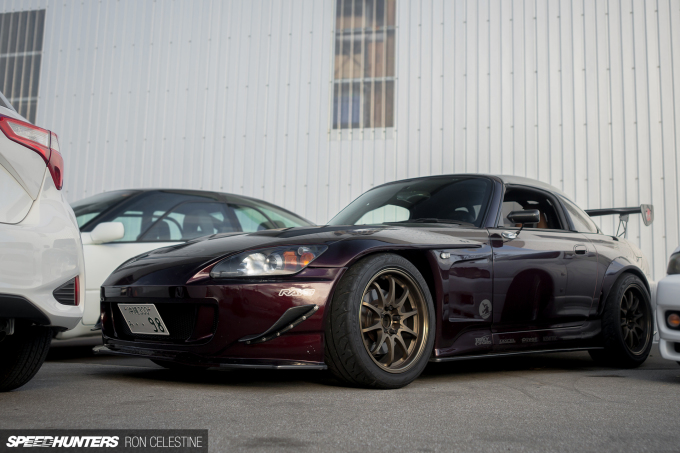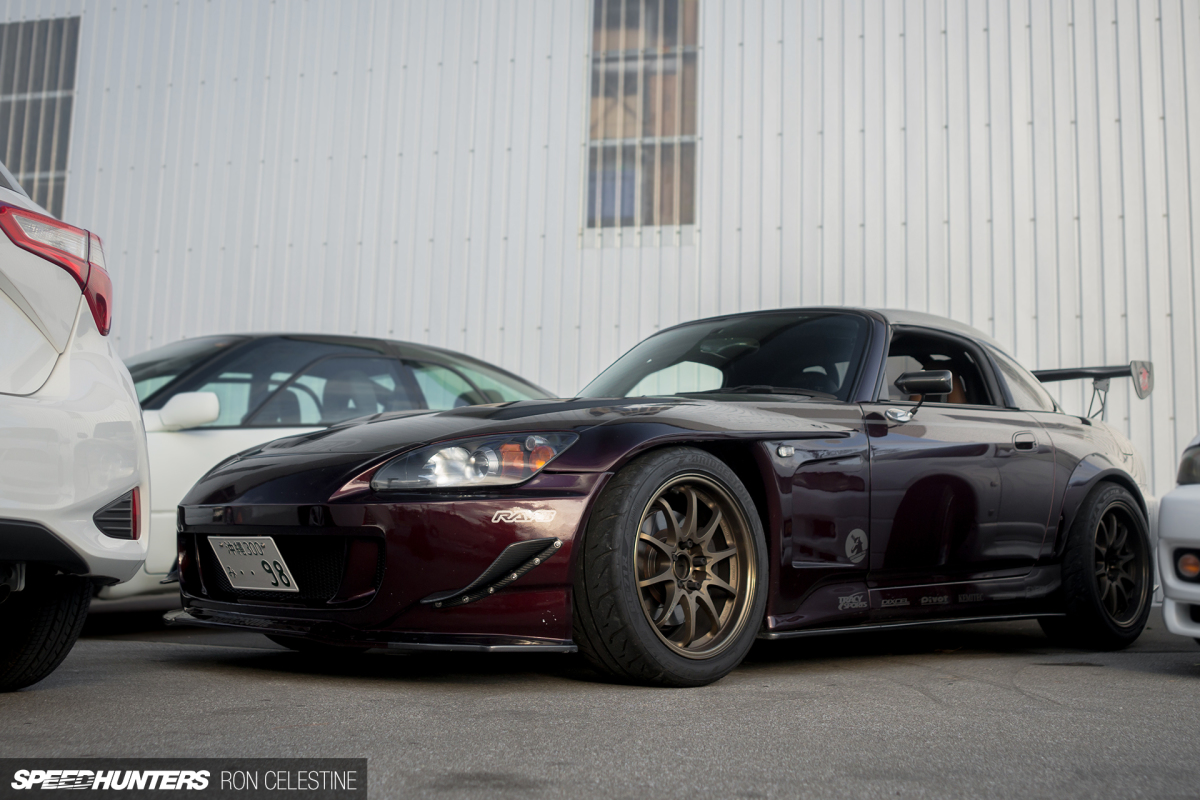 Toma-san's right-hand man and Crank Neo's translator, Tom, uses this turbocharged Honda S2000 as his daily driver, but it also sees action in local gymkhana events.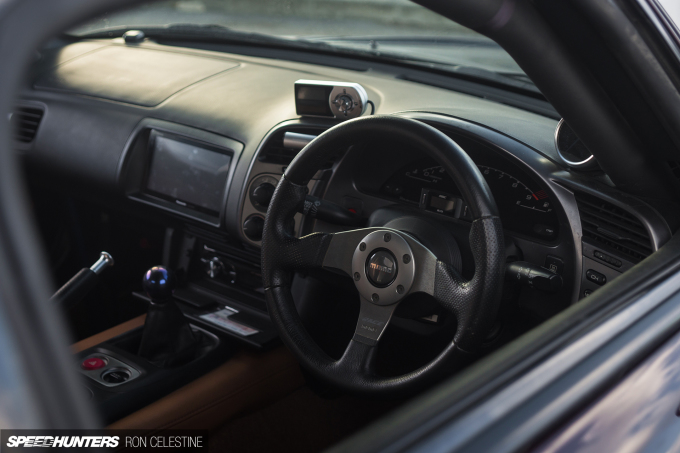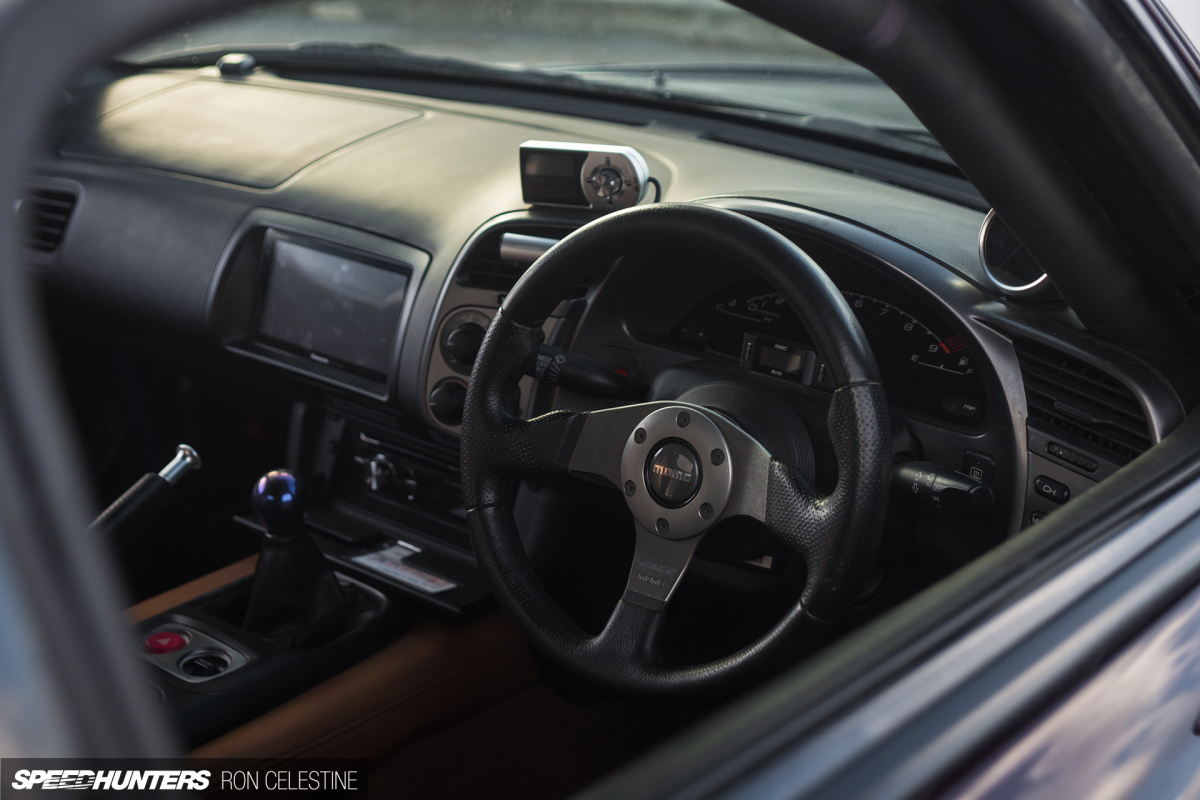 These few photos should give you an idea of just how clean the car is, but to do it justice I really need to take a closer look with a proper feature. Stay tuned for that in the future.
This NB Mazda Miata is another one of Crank Neo's toys, and is also built for attacking the gymkhana course. Öhlins suspension and lightweight Advan Racing RG-D2 wheels wrapped in Yokohama Advan Neova AD08s are just a few pieces of the puzzle; I bet it's a lot of fun to throw around.
Inside the garage, various parts and components lay ready to replace those that have broken or are deemed not strong enough for their owners build purposes.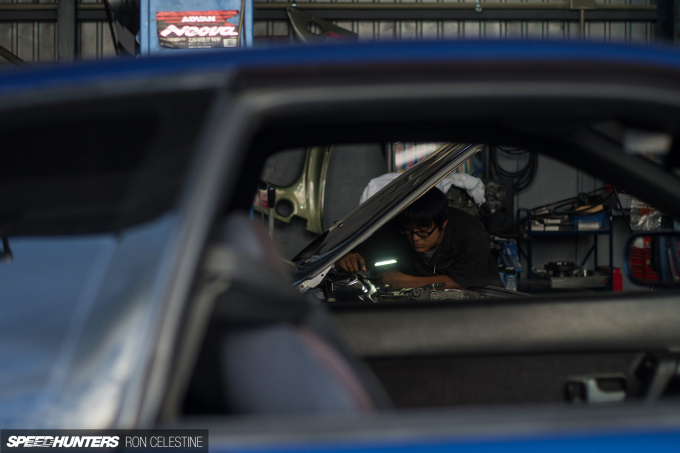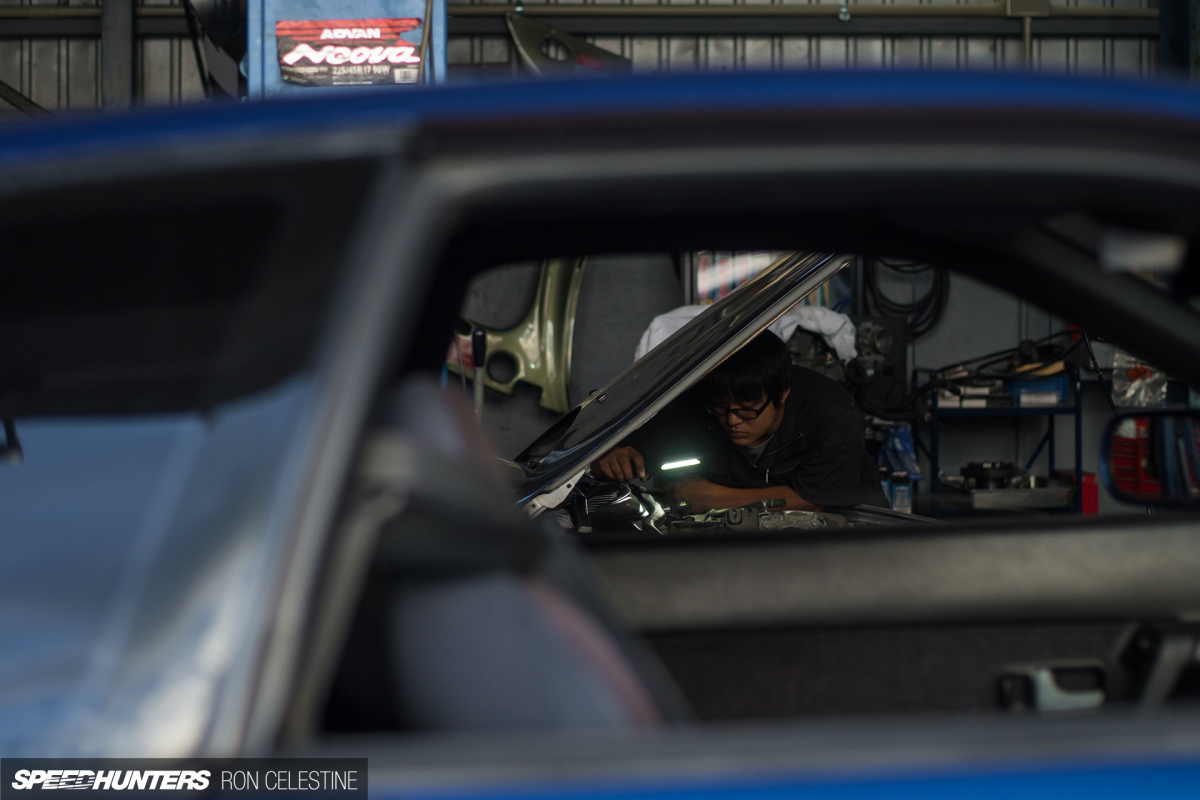 Not wanting to get in the way of what was a busy workshop, I thanked everyone for their hospitality and bowed out for the day. With the shop being a key player in the event I had come to Okinawa for, expect to hear more about Crank Neo later this week…
Ron Celestine
Instagram: celestinephotography
More stories from Okinawa on Speedhunters
The Cutting Room Floor