Welcome To Japantown
Last weekend was just like any casual classic meet where you and your friends go to your favorite burger spot and hang out.
Except with Shukai, you get seven blocks shut down to traffic in the heart of Japantown. You also get thousands upon thousands of passersby, dozens of food trucks, and tons of restaurants and shops that open their doors to the increased foot traffic.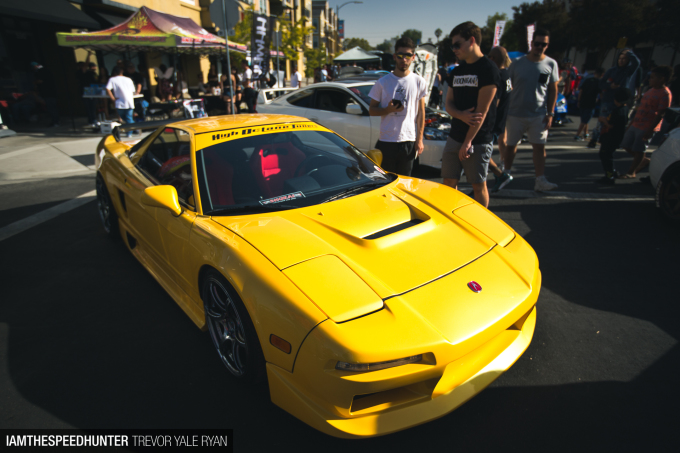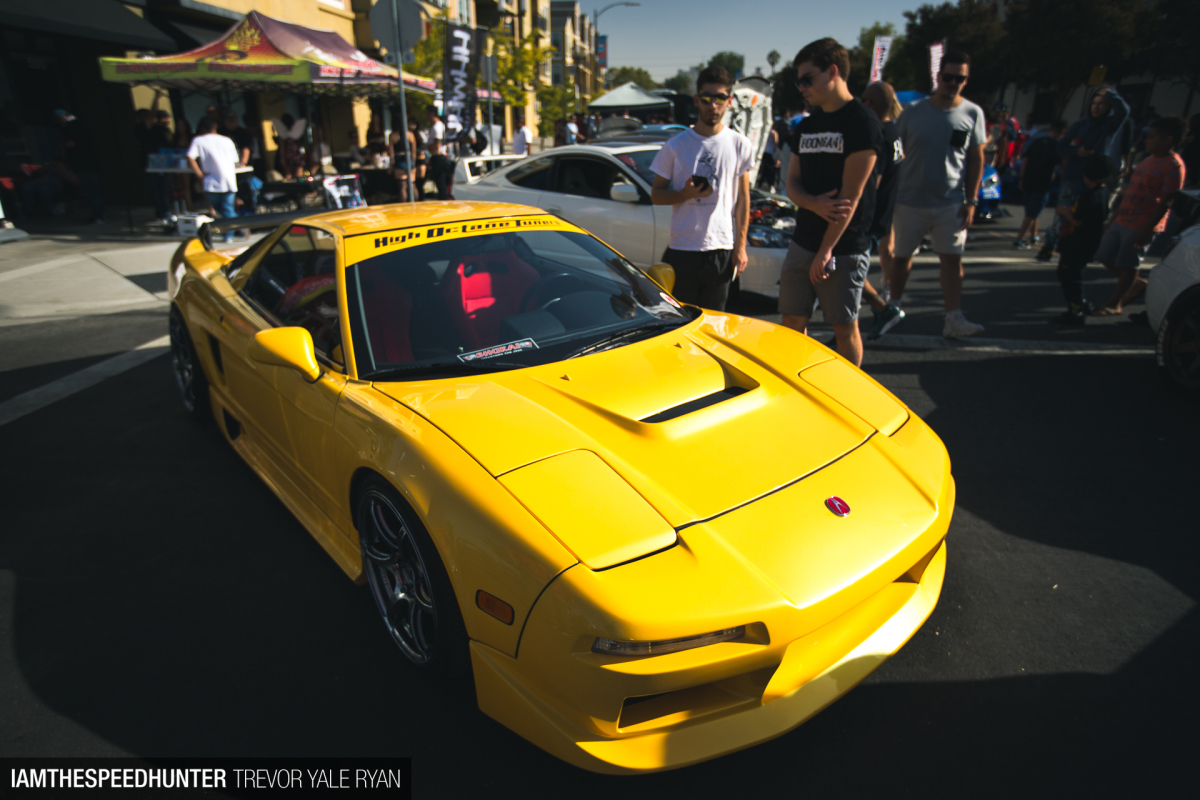 All the prizes and raffle items are donated by local companies, and in turn all the proceeds benefit the San Jose Japantown area, truly making it a community event. Shukai is not about making money, but instead about bringing people together; all the organizers gift their time to make the event a success.
This philosophy and this kind of event are what we need more of. Shukai turned out to be an awesome spectacle with a great turnout.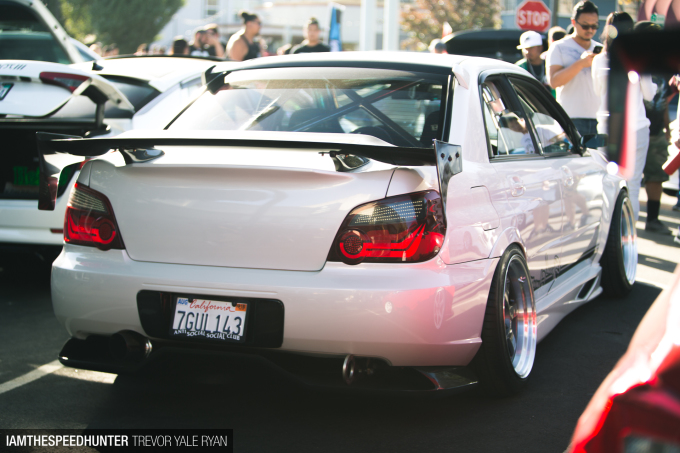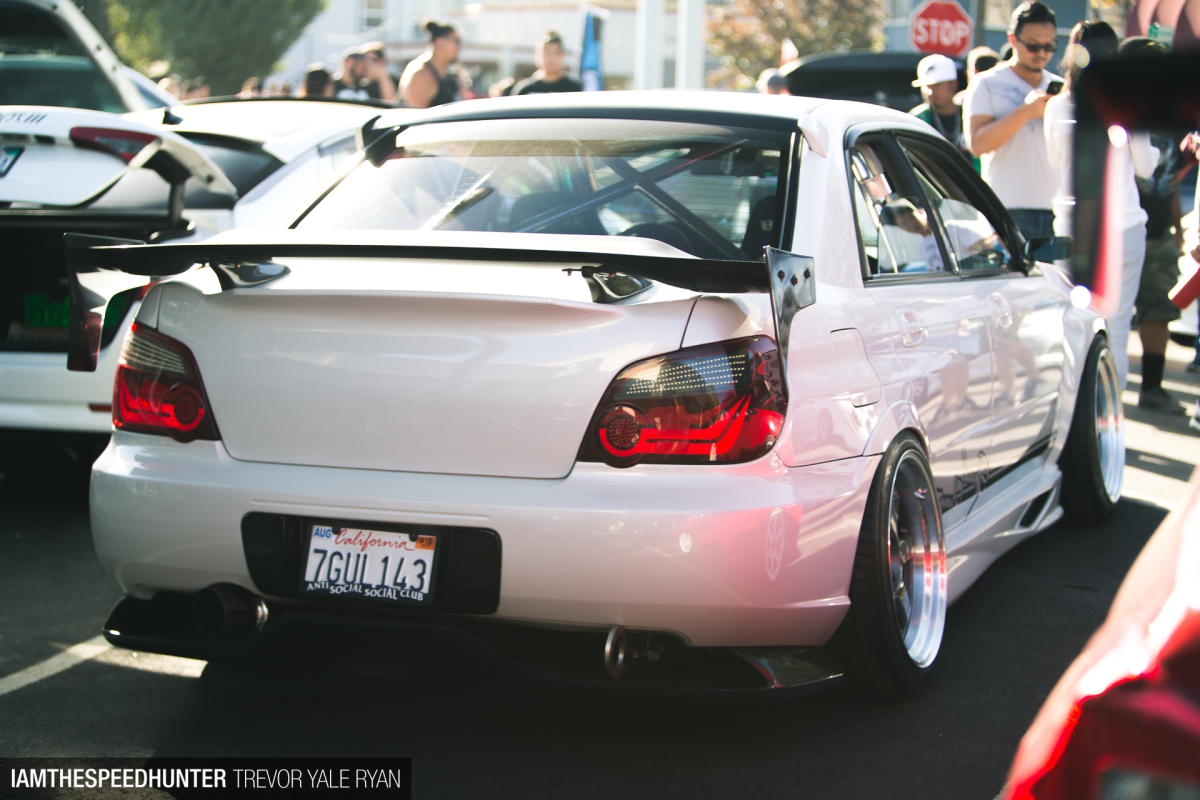 Unlike most organized shows there is no judging, nor is there a long list of trophies to give away. For some this is a big turn-off (how will anyone know my car is the coolest if I don't win multiple trophies?!), but this is what makes the gathering so good at the same time. Everyone is just there to have a good time.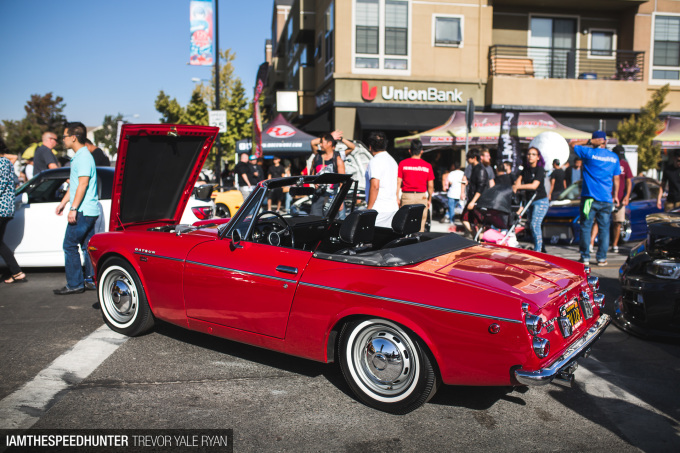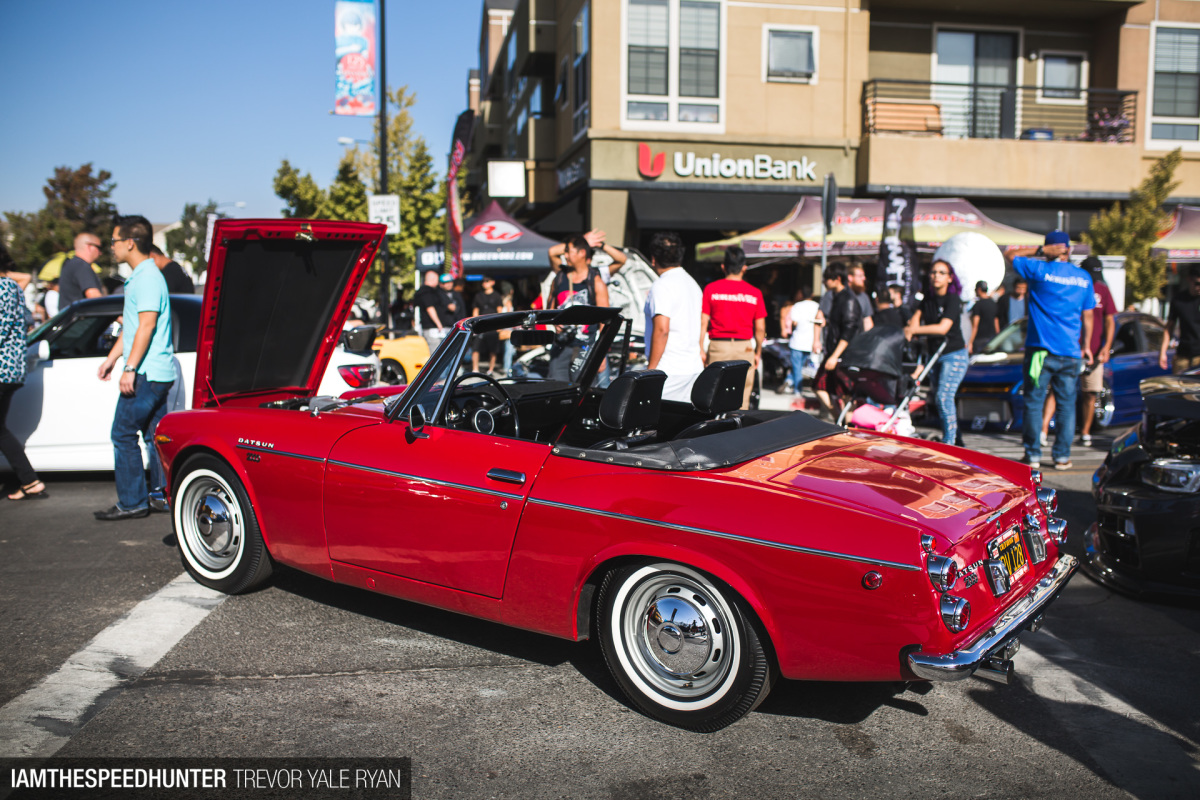 Entire families were out at the event, which drew an enormous crowd not only from those interested in car culture, but also random pedestrians, shoppers, and the like.
Shows like this encourage community involvement, and help to grow the car scene while portraying it in a good light.
So, Who Showed?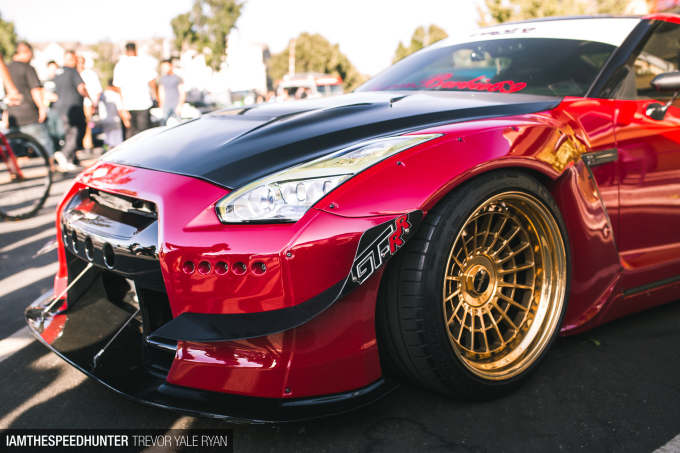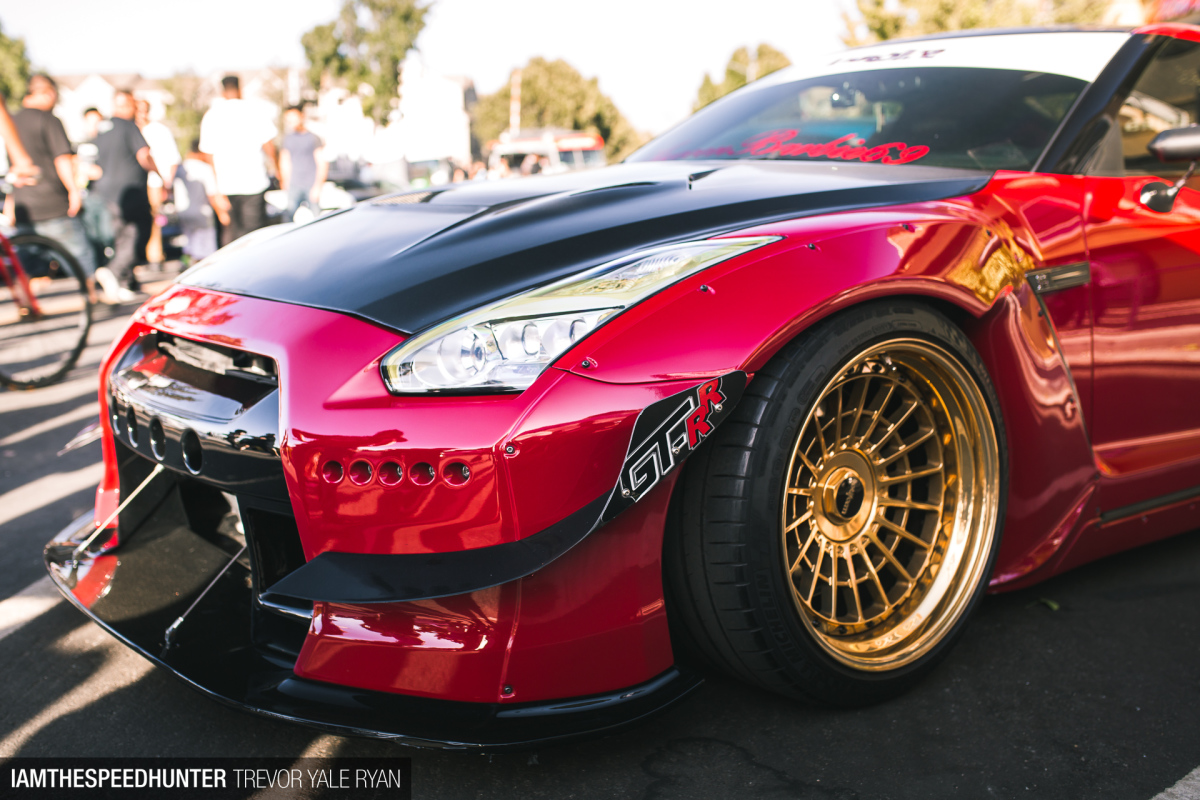 What cars made it out, you might ask. Well, if you missed Spocom SF a couple weeks back but came to Shukai, you were in luck. Many of the same builds were at both events, which is to be expected when the two are only two weeks and 40 miles apart. This isn't necessarily a bad thing, as it tends to be the most dedicated guys (who usually have the more interesting cars) who took the trouble to display at both.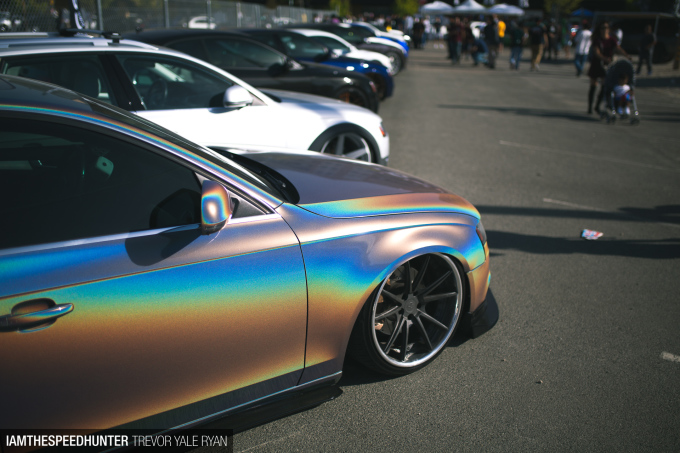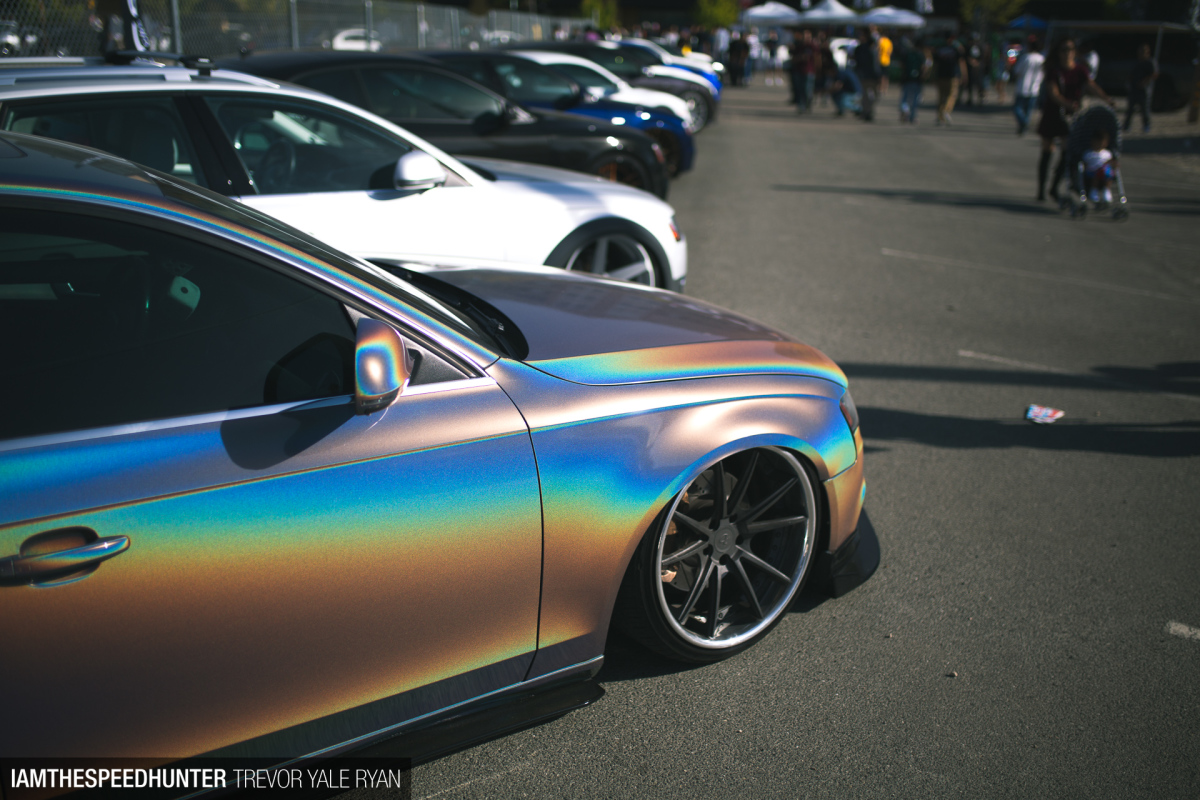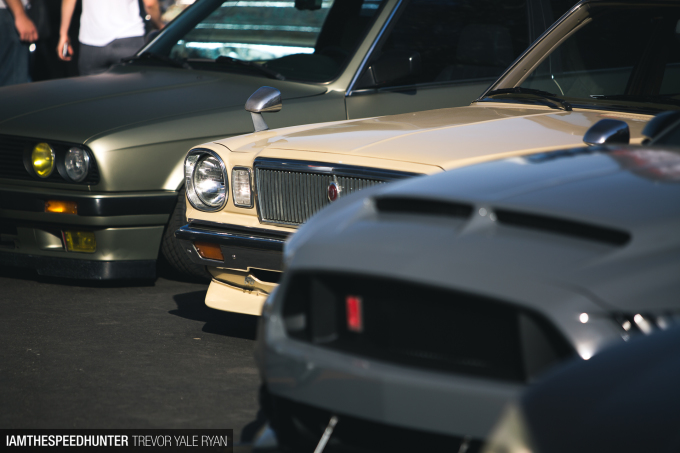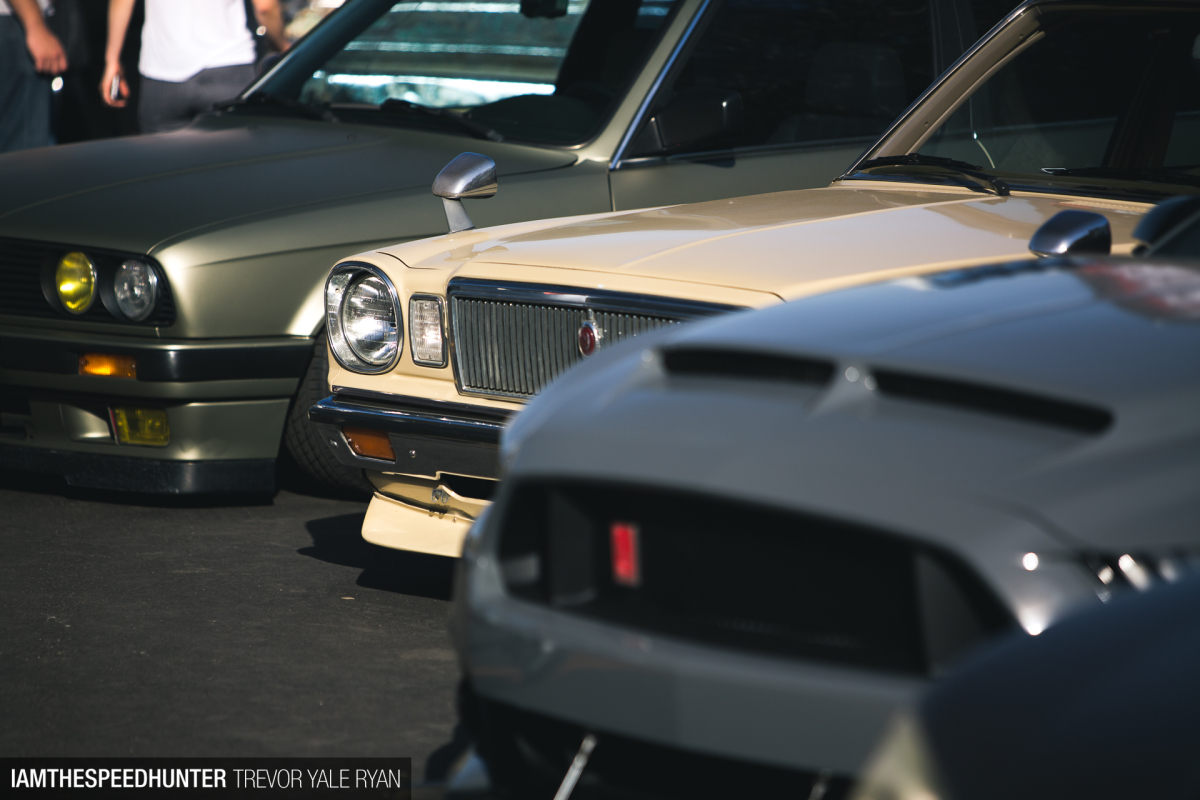 It wasn't entirely a JDM tuner type of deal either; there were plenty of European makes present along with a handful of American cars.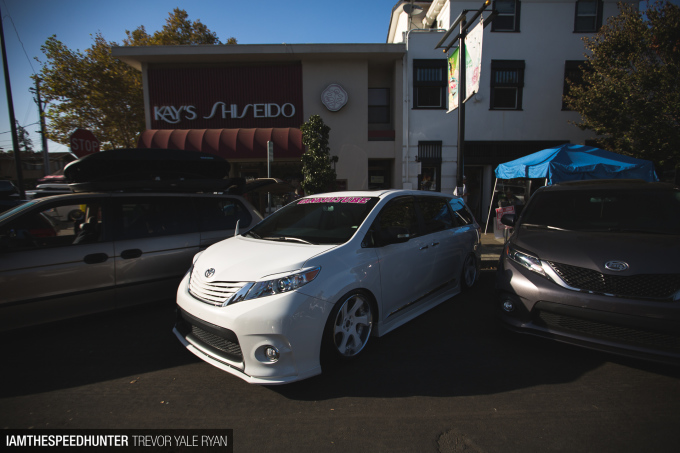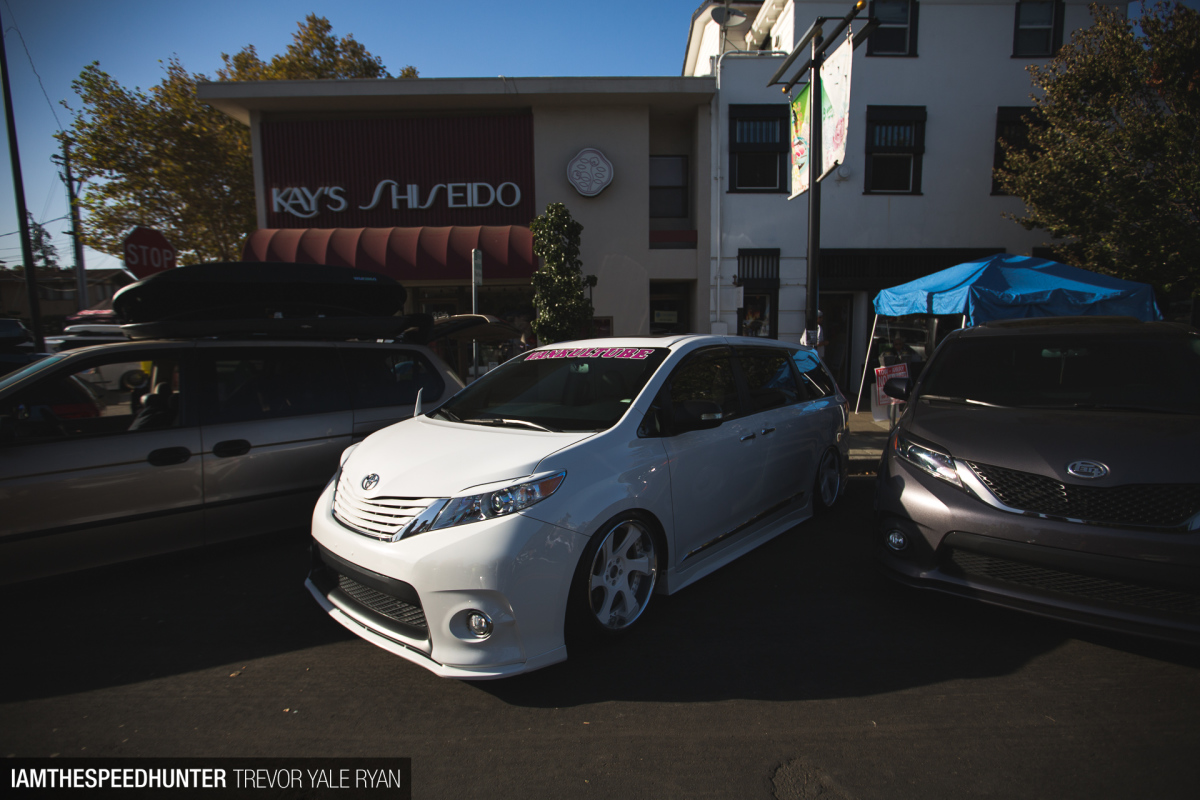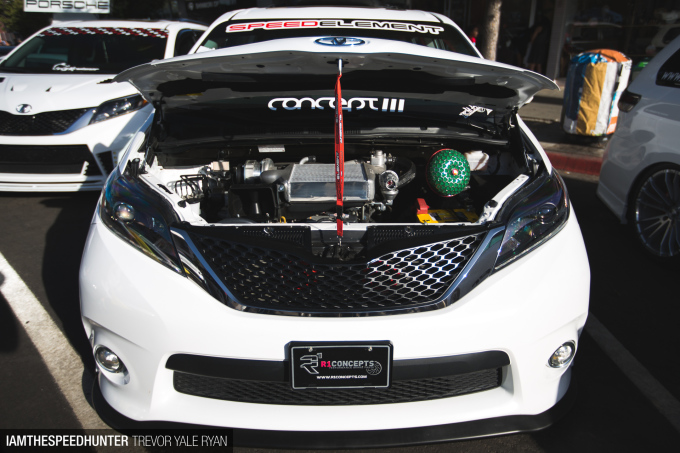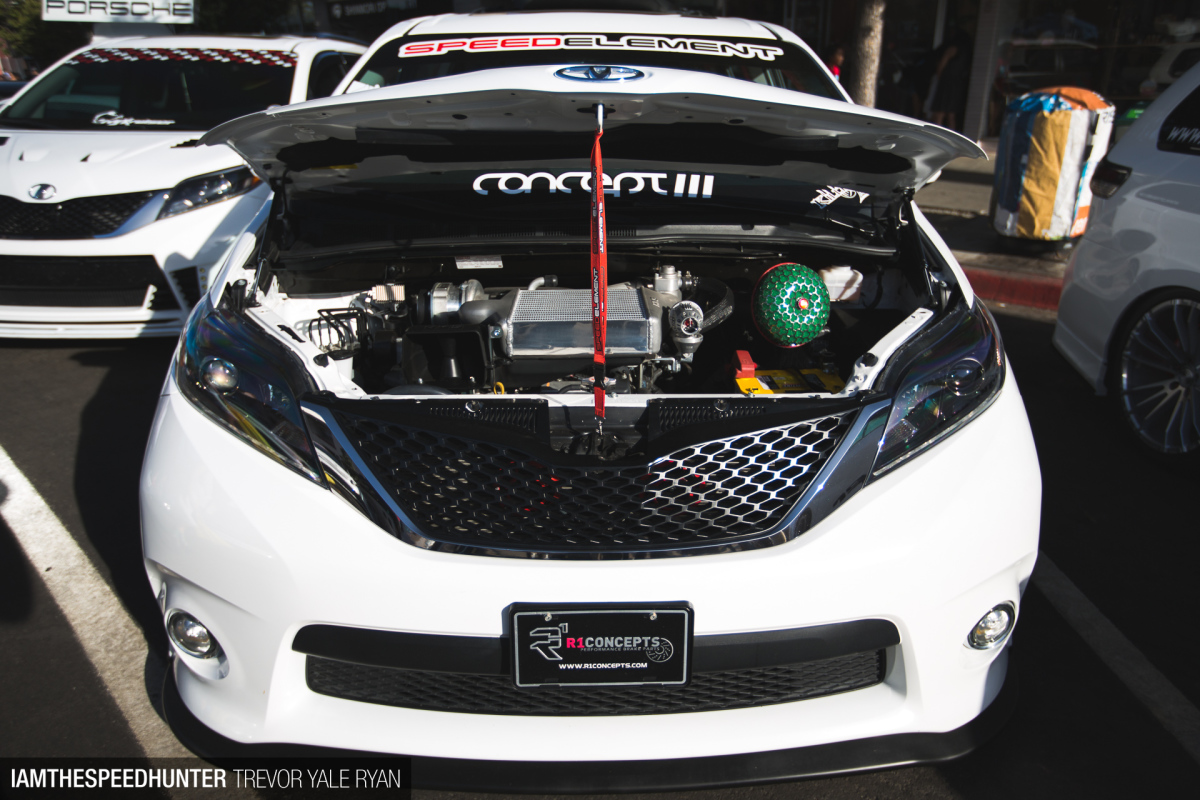 Another refreshing development is the progression of the mini-van here in California's Bay Area. While there is still a huge group of people resisting their existence, their growing popularity (even this pup approves) and the increasing quality of the builds is undeniable.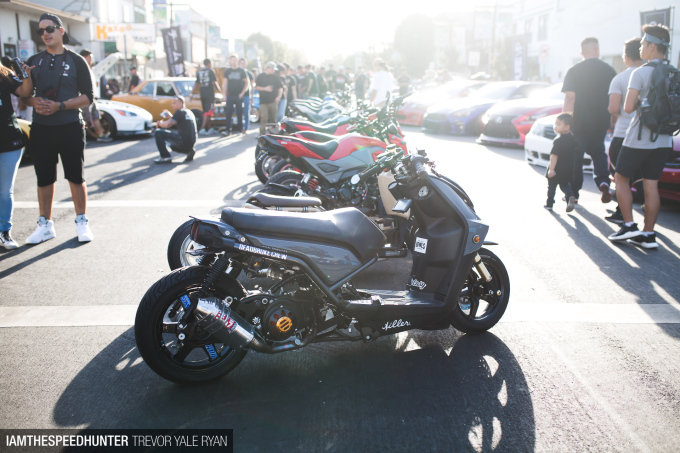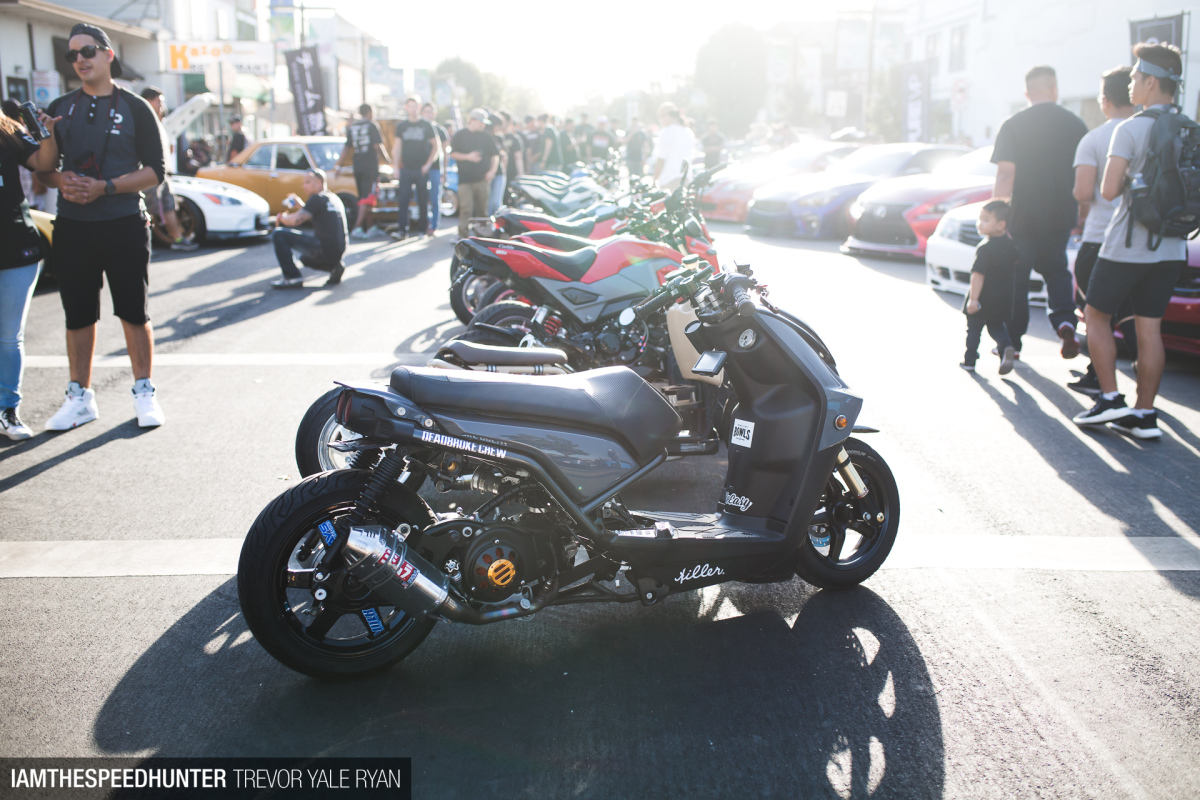 In the center of the intersection of 6th Street and Jackson there was also a healthy dose of modified mini-bikes, scooters, Groms and so on. While I haven't personally seen any full-on bosozoku bikes (or builds) yet at any meets like this, it's cool to see our local modified car culture expanding into new areas, makes, and models.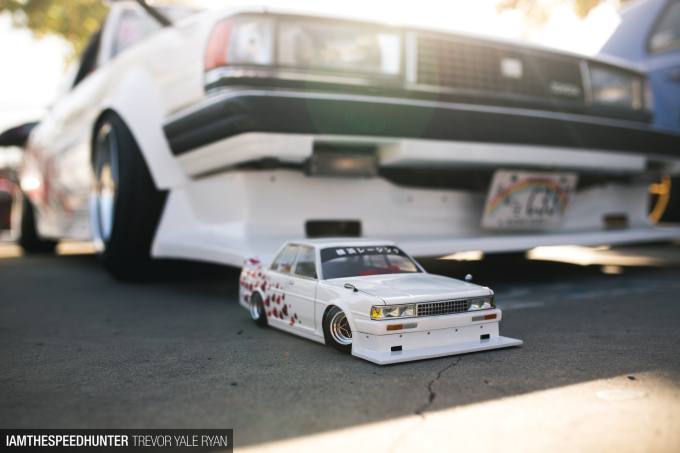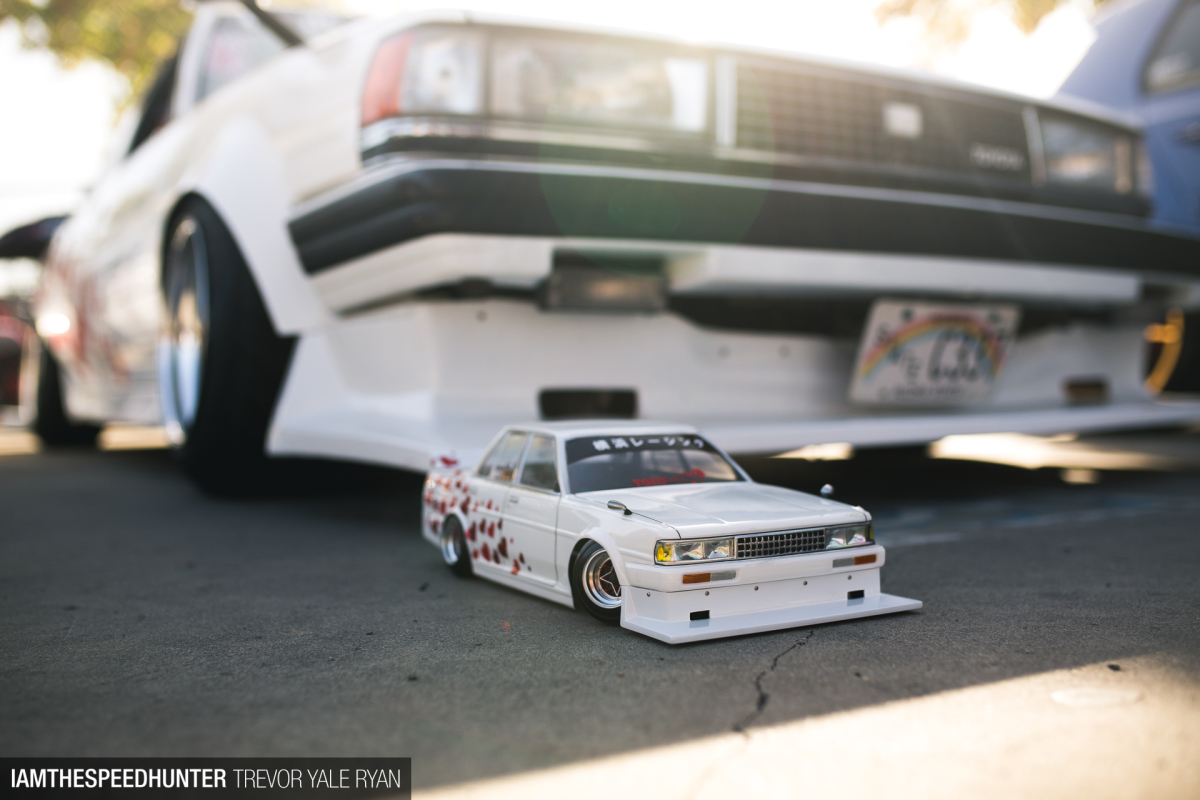 On that note, the bosozoku aesthetics are slowly becoming more accepted and commonplace here. While they've of course been popular for years in Japan, and I'm sure there are plenty good builds here as well, it seems such things always take longer to be appreciated Stateside.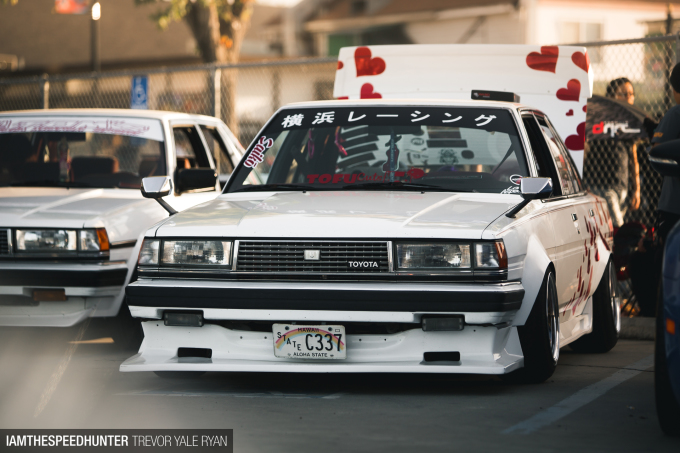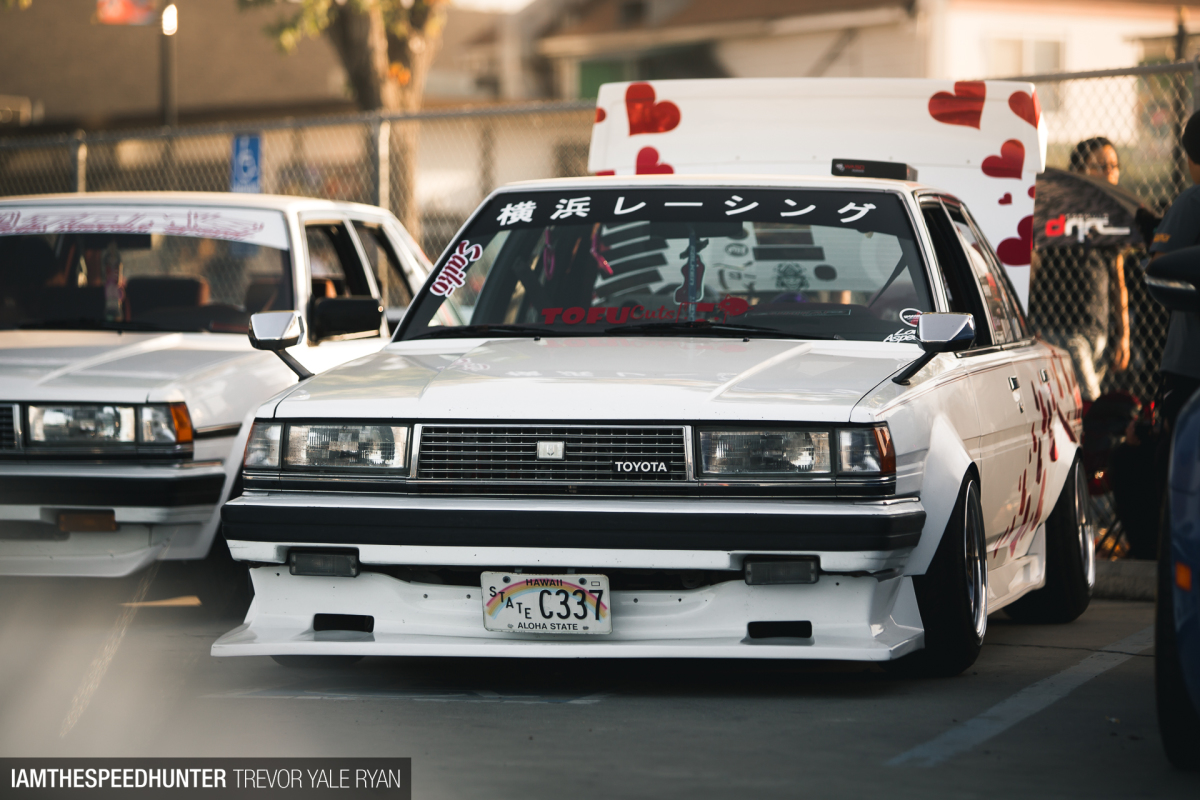 Matt Reynold's 1986 Toyota Cressida is certainly a good example of the influence of these cars sneaking into America. The front lip was a Yahoo! Auctions Japan find and needed to be extended a few inches to fit properly. The side skirts are made by Hiro Engineering and were also a Yahoo! acquisition.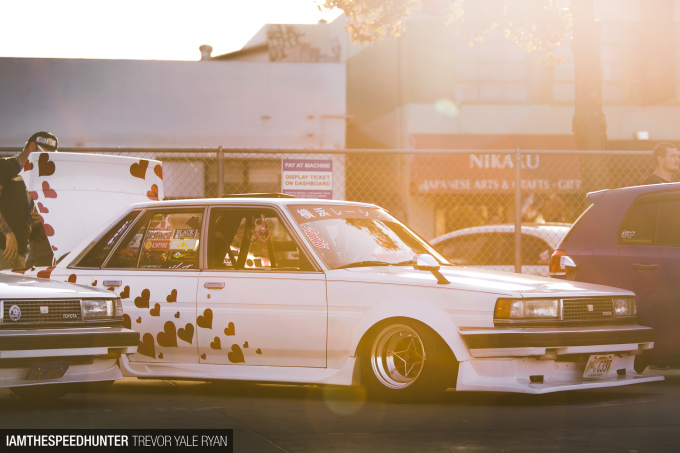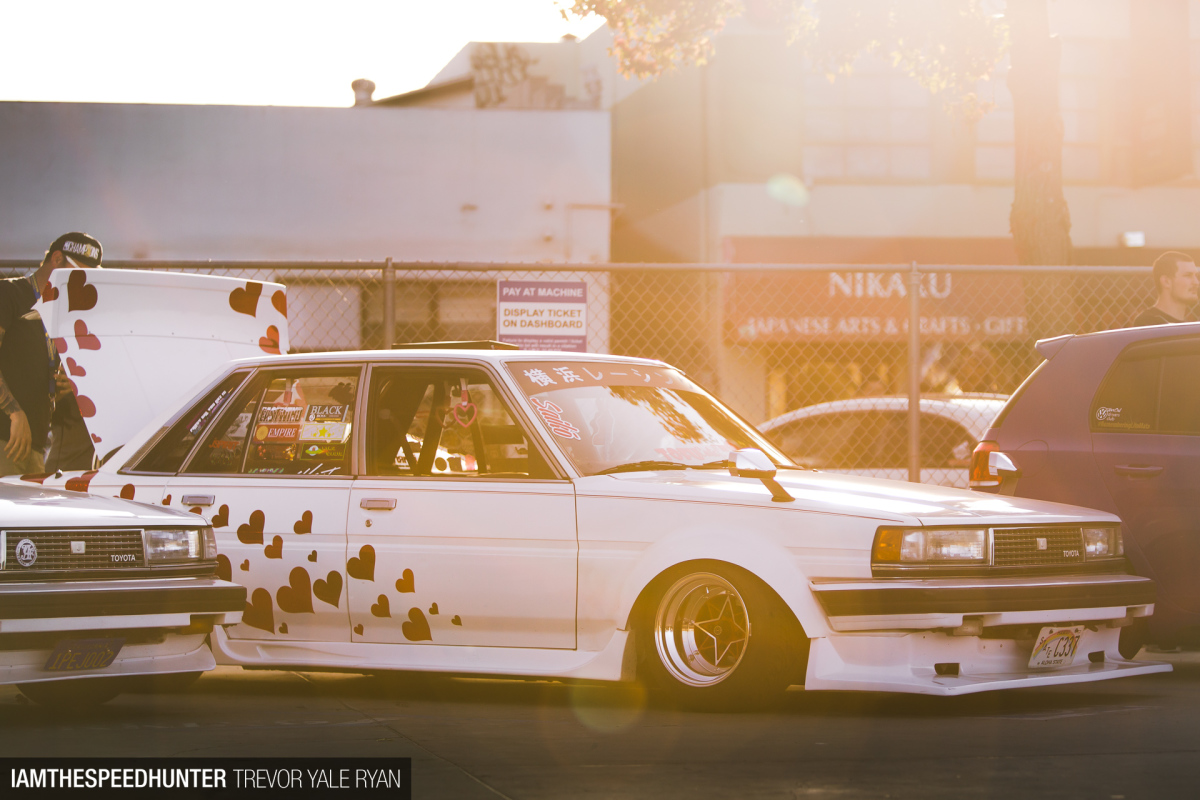 The fender flares were Matt's own work, and the first time he tried his hand at bodywork. Also homemade was the flying star exhaust. The car retains the stock 5M-GE motor and sits on 14×10-inch SSR Star Shark wheels.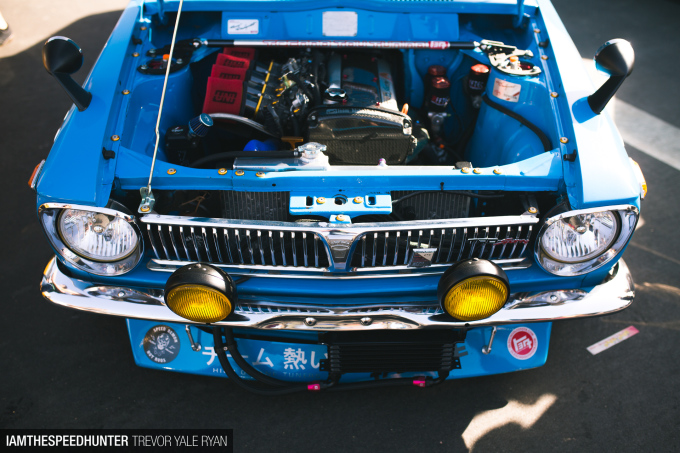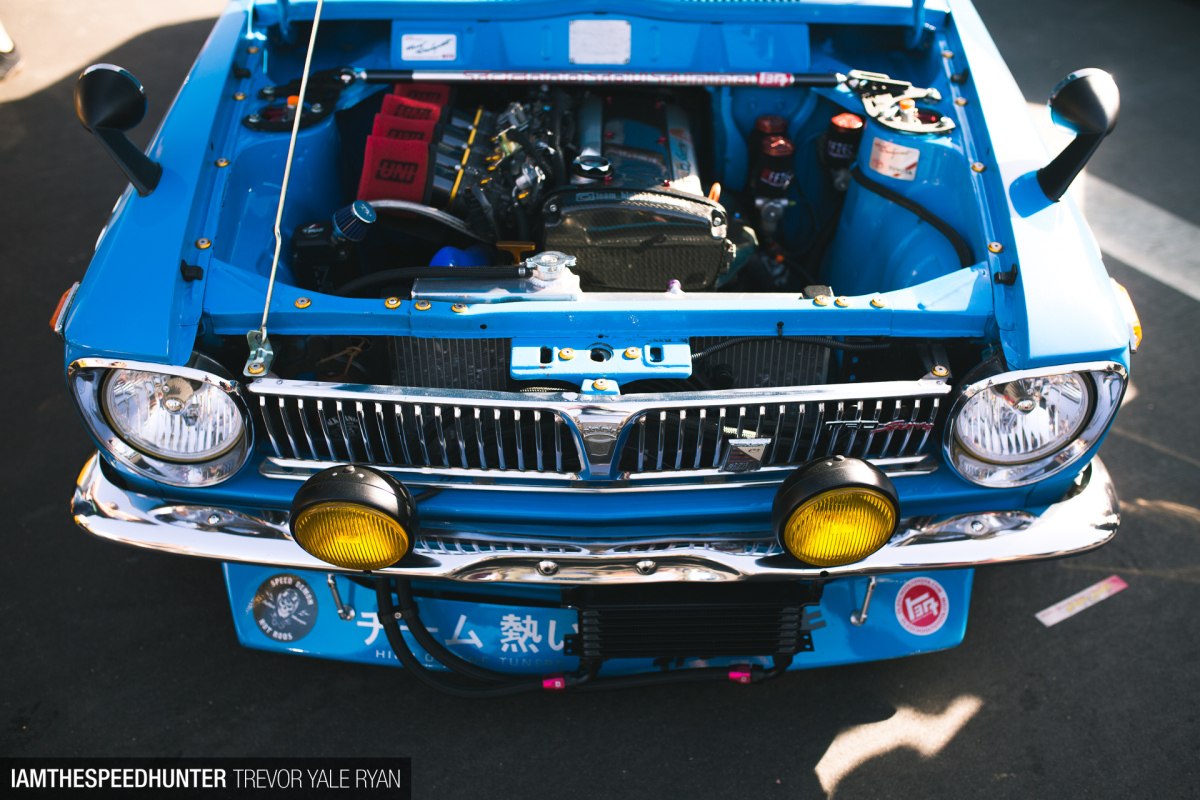 Another, older, Japanese car also immediately caught my eye when I showed up. The '69 Corolla has been featured on Speedhunters before, but looks like it's gone through some changes in the past two years. Maybe I'll have to see if we can catch up on what's been done to the car…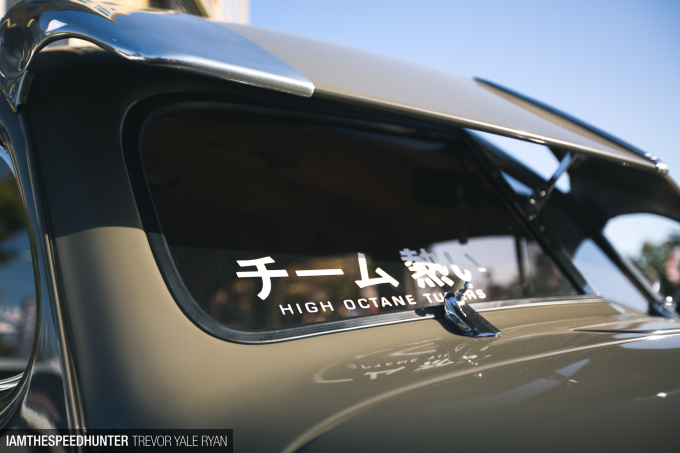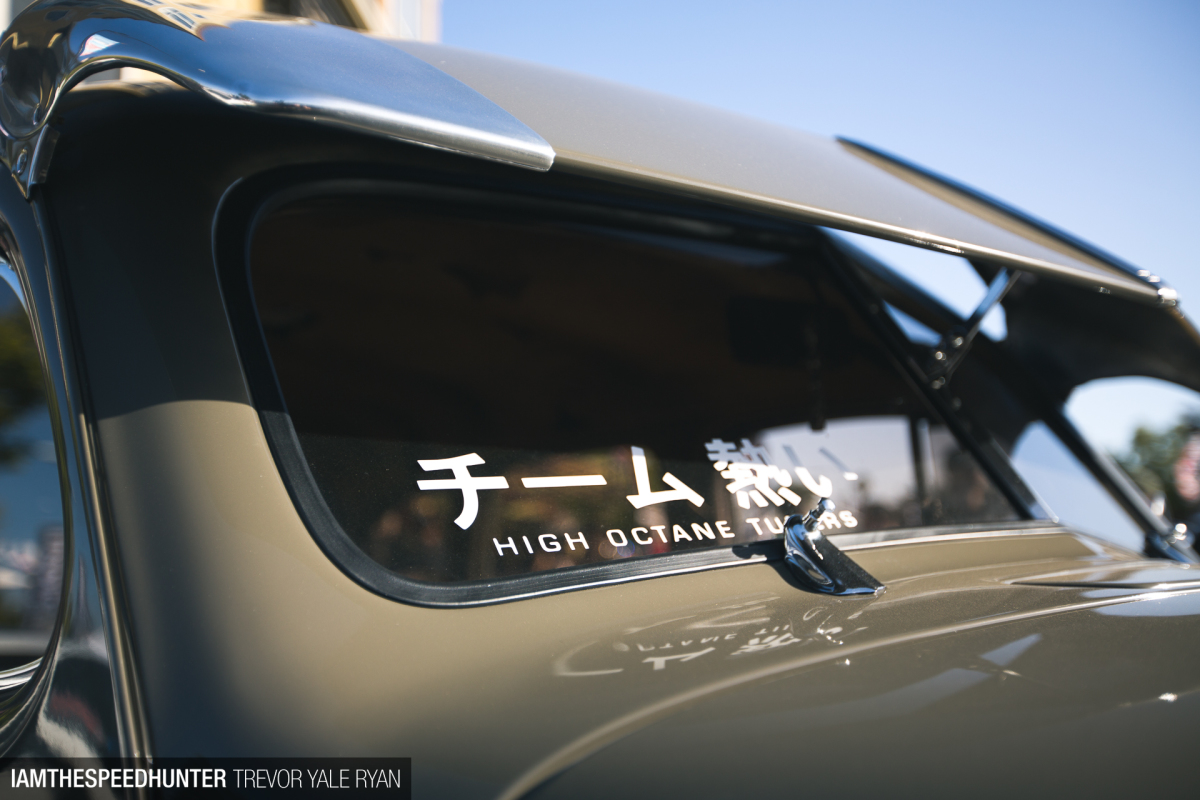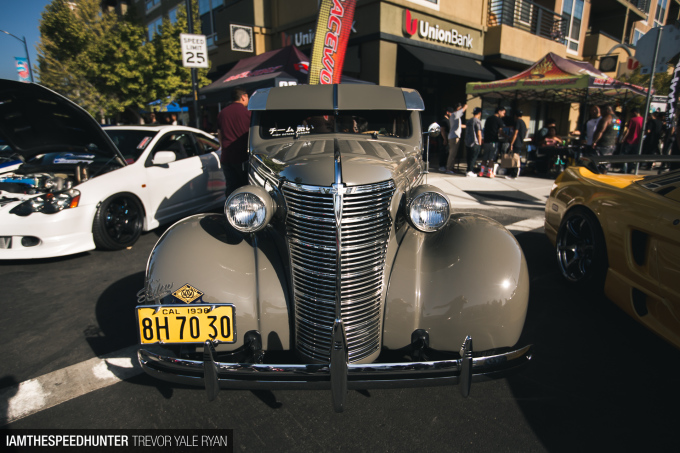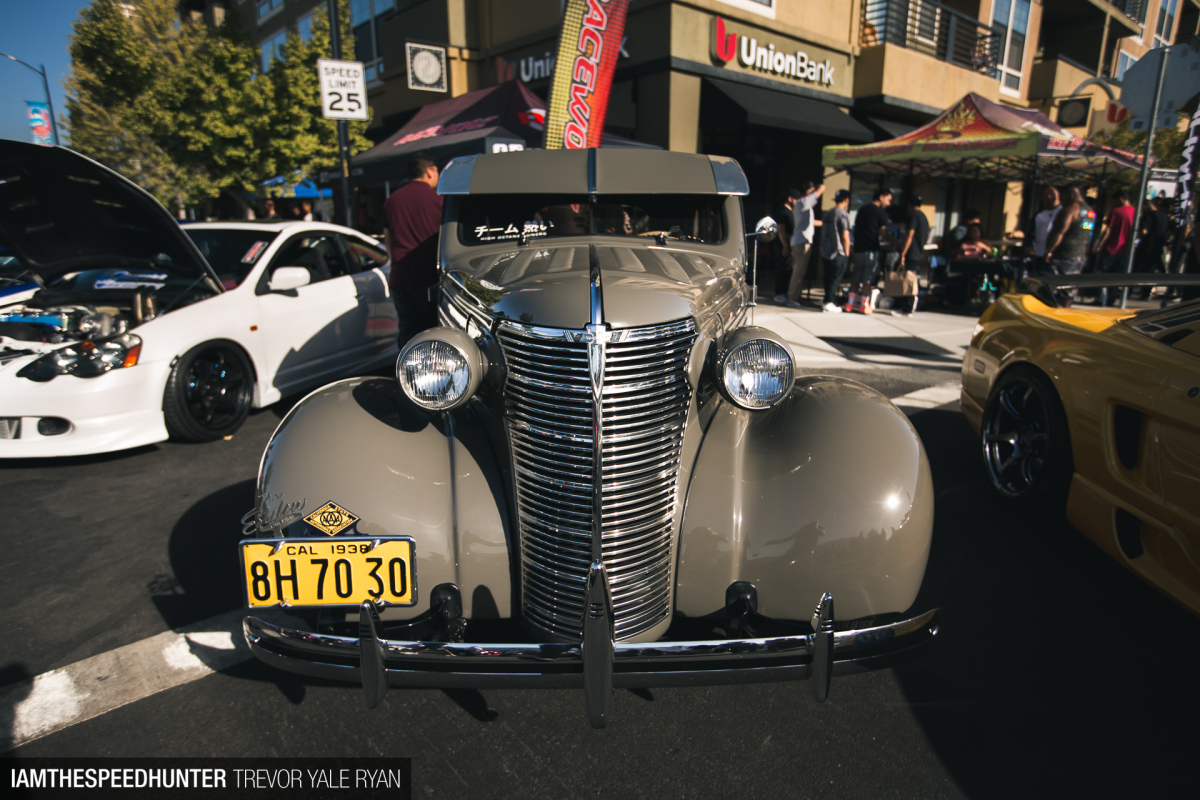 Also out at the event with the High Octane Tuners crew was this awesome 1938 Chevrolet Sedan. It definitely fit right in at Shukai and I hope more of these old American cars continue to be restored and brought to shows like this.
Moving Down Jackson Street
Heading down the main roadway that cut through the event, I found more and more interesting cars. If I'm honest, the really low and VIP-style cars have never really been my thing, however, they seem to have found a way to really grow on me recently.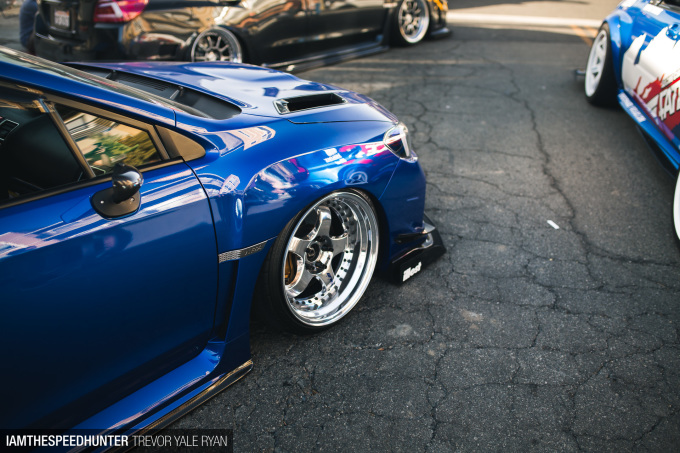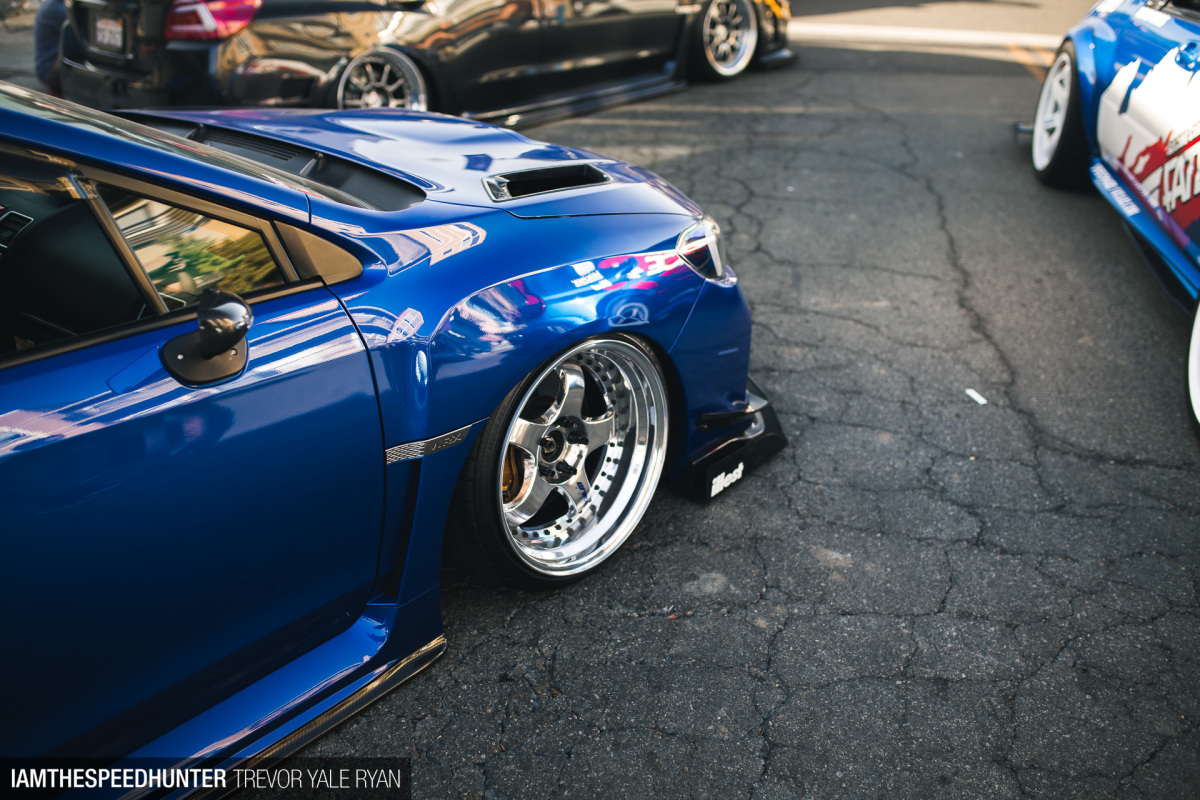 The more Speedhunting I do, the more I develop a better appreciation for every scene. Speed might not exactly be the term you associate with such builds, but let me tell you – no matter how fast you're going it feels like speeding when you're dragging frame.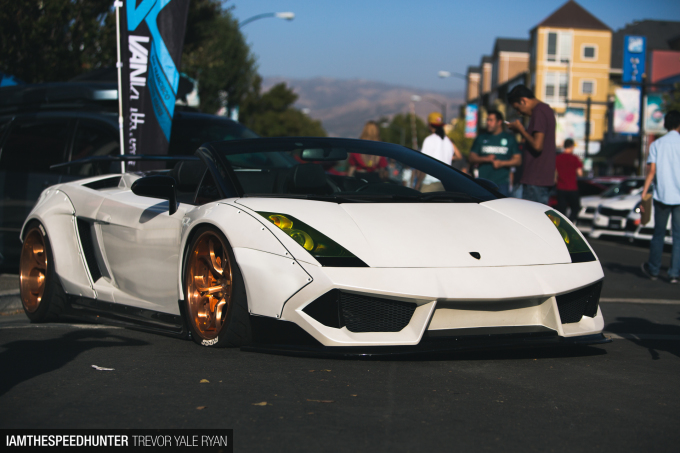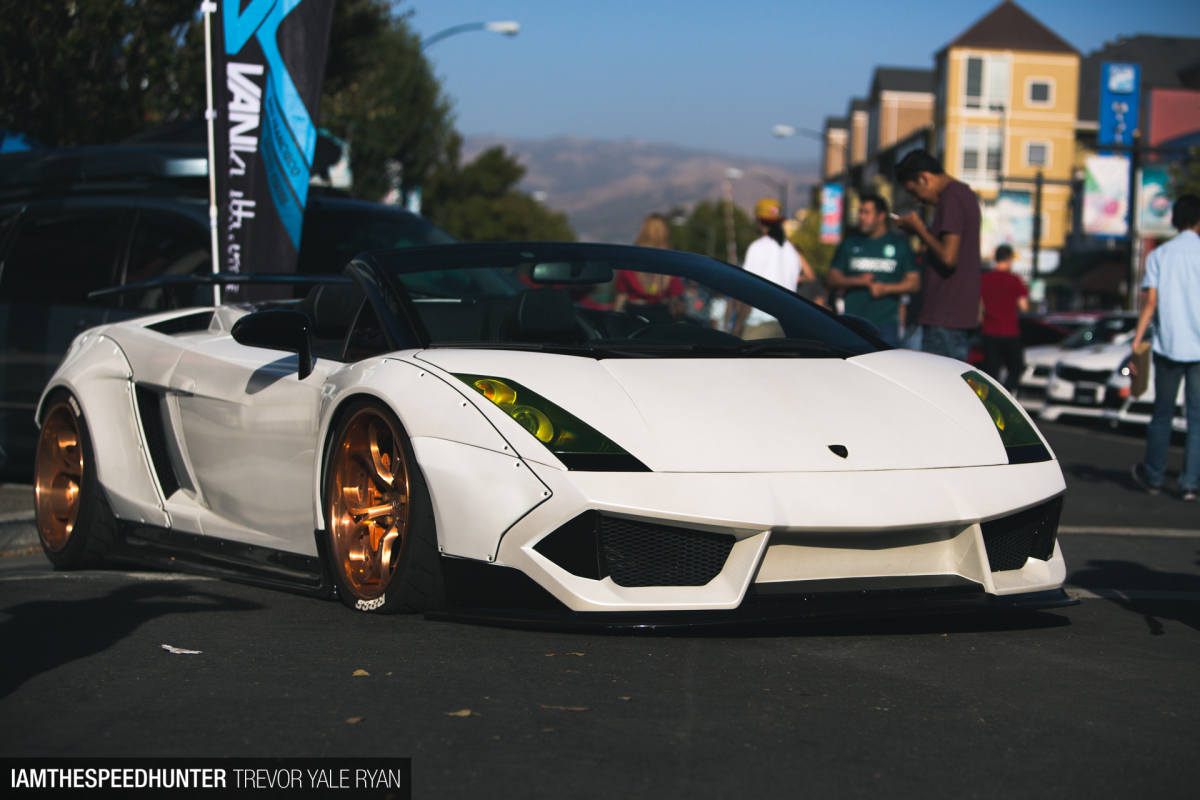 On the other side of Japantown sat a Liberty Walk Lamborghini that I hadn't seen before. It was a good reminder that there are plenty of modified exotics in the Silicon Valley that I have yet to discover. In contrast to some the stanced and VIP builds, I think everyone has an appreciation for these high-dollar exotics. It's when you tear into them and do something different that certain people will always find issue.
On the other side of the spectrum, the StanceNation founder seems very unbothered by what some folks might think when he does something different. Elvis Skender's latest supercharged creation was present, sporting a new Aimgain aero kit and resting on Work T7R 2-piece wheels.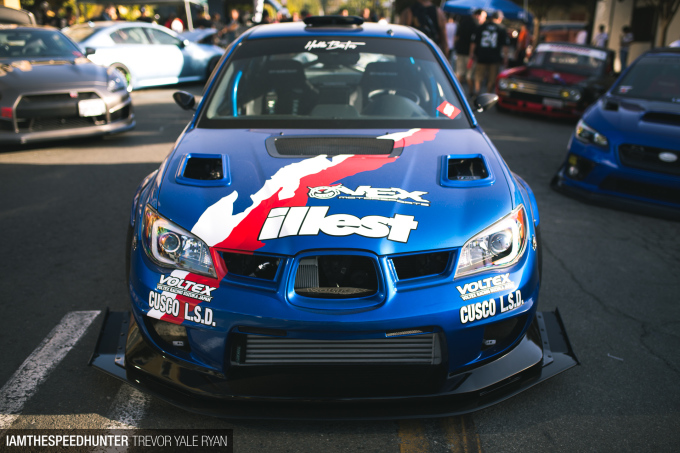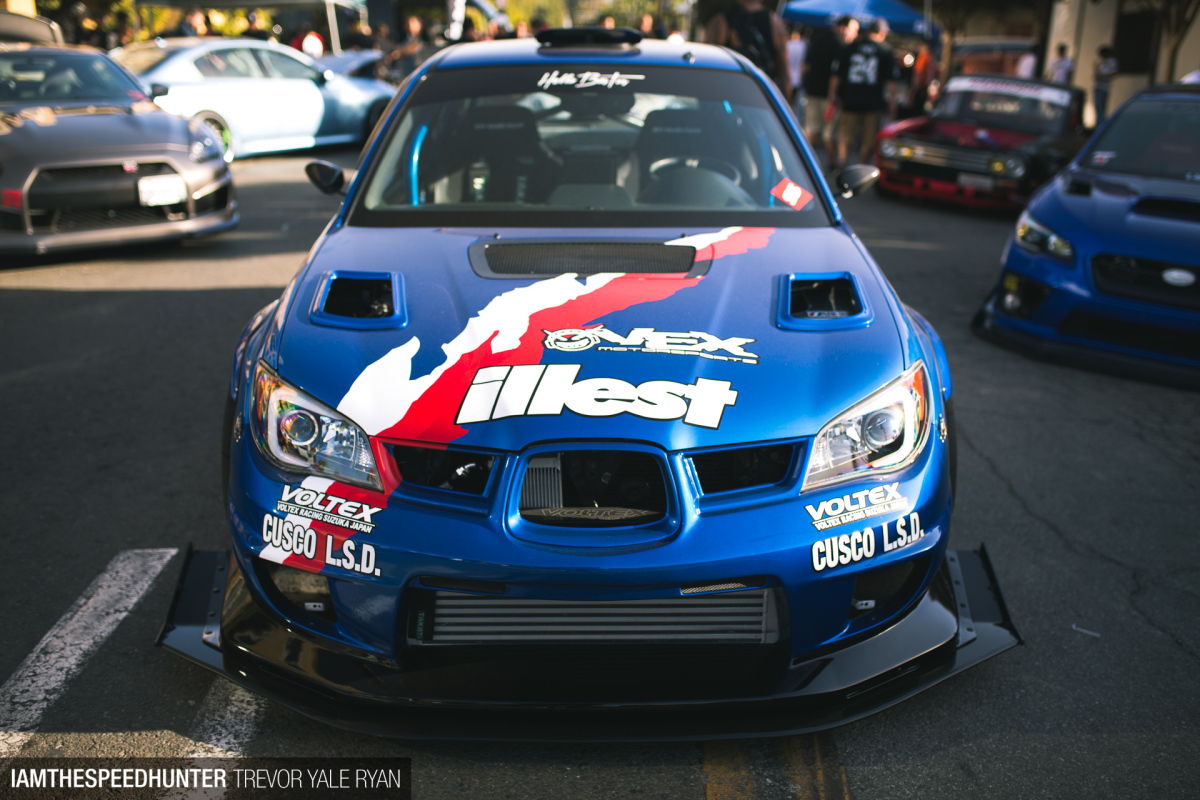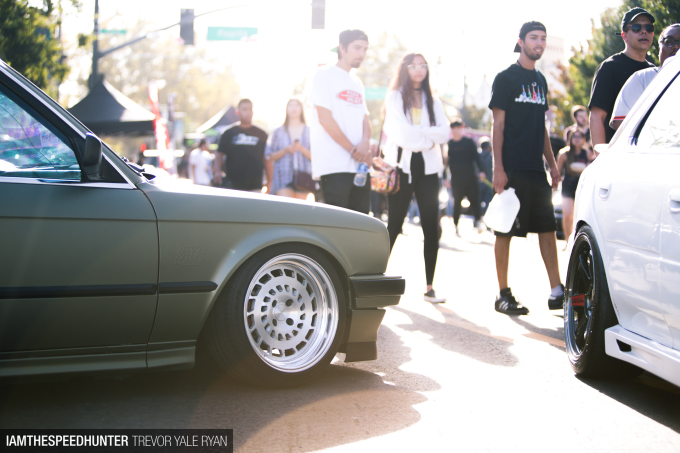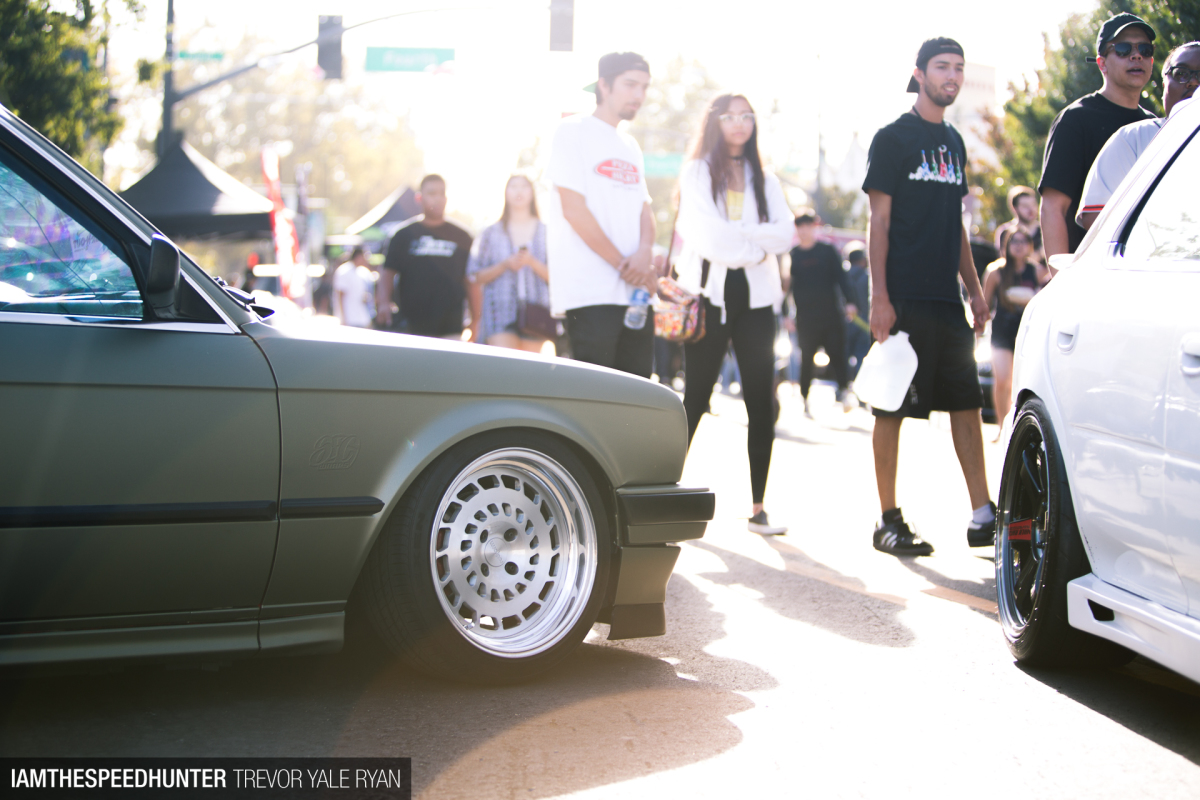 Further down the street there were more taco trucks, more cars, and even more people.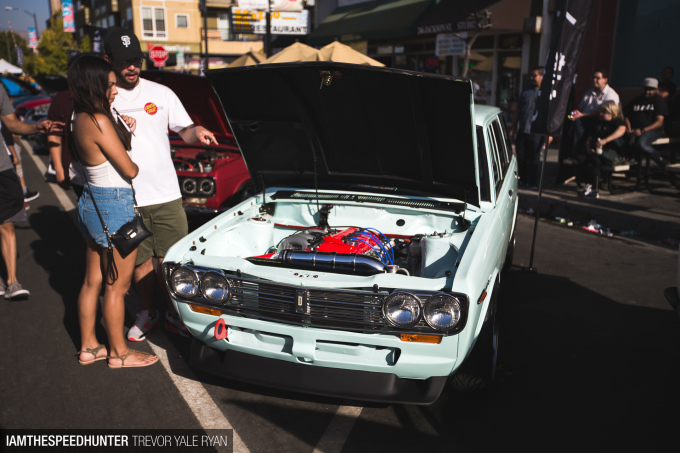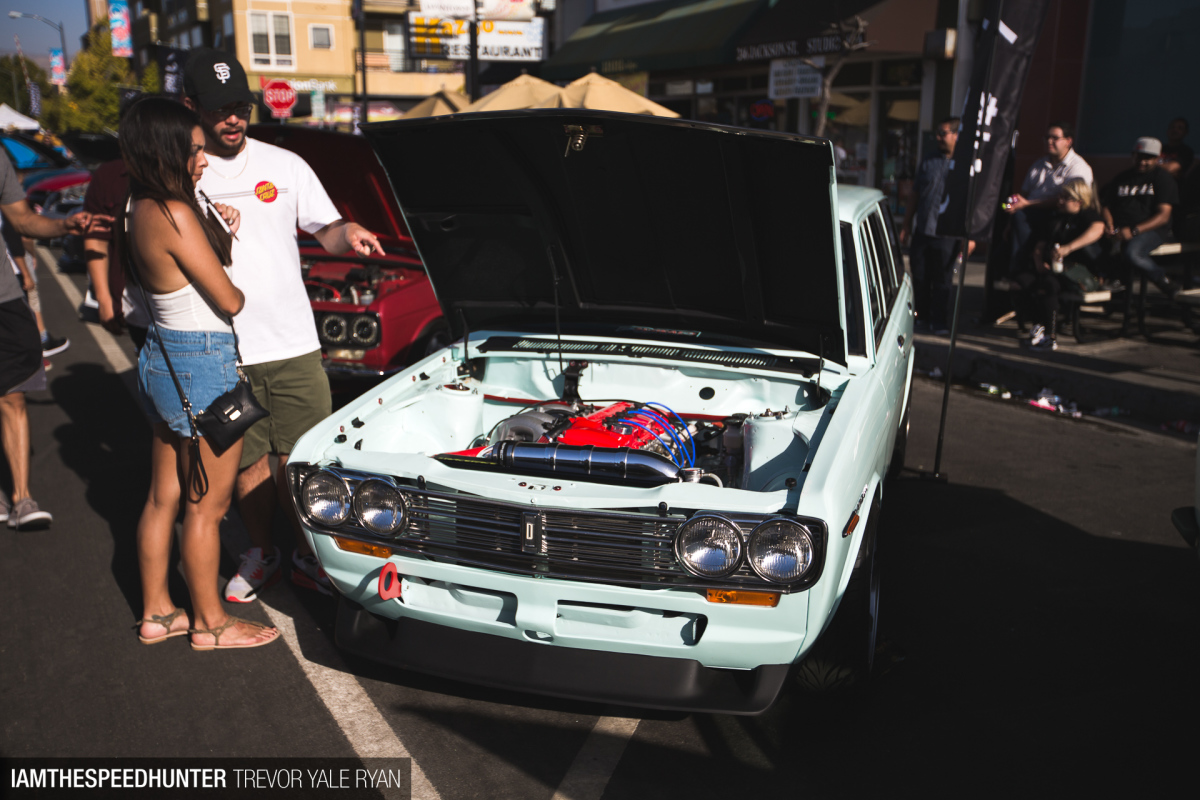 While I was wandering around, I noticed this guy excitedly explaining something about this wagon to his date. I didn't butt in, but I'm sure it was something along the lines of why this clean and simple KA swap is a great match for the Bluebird 510.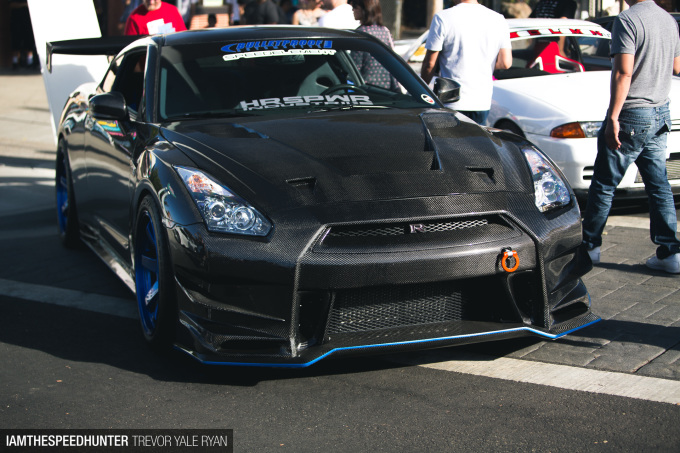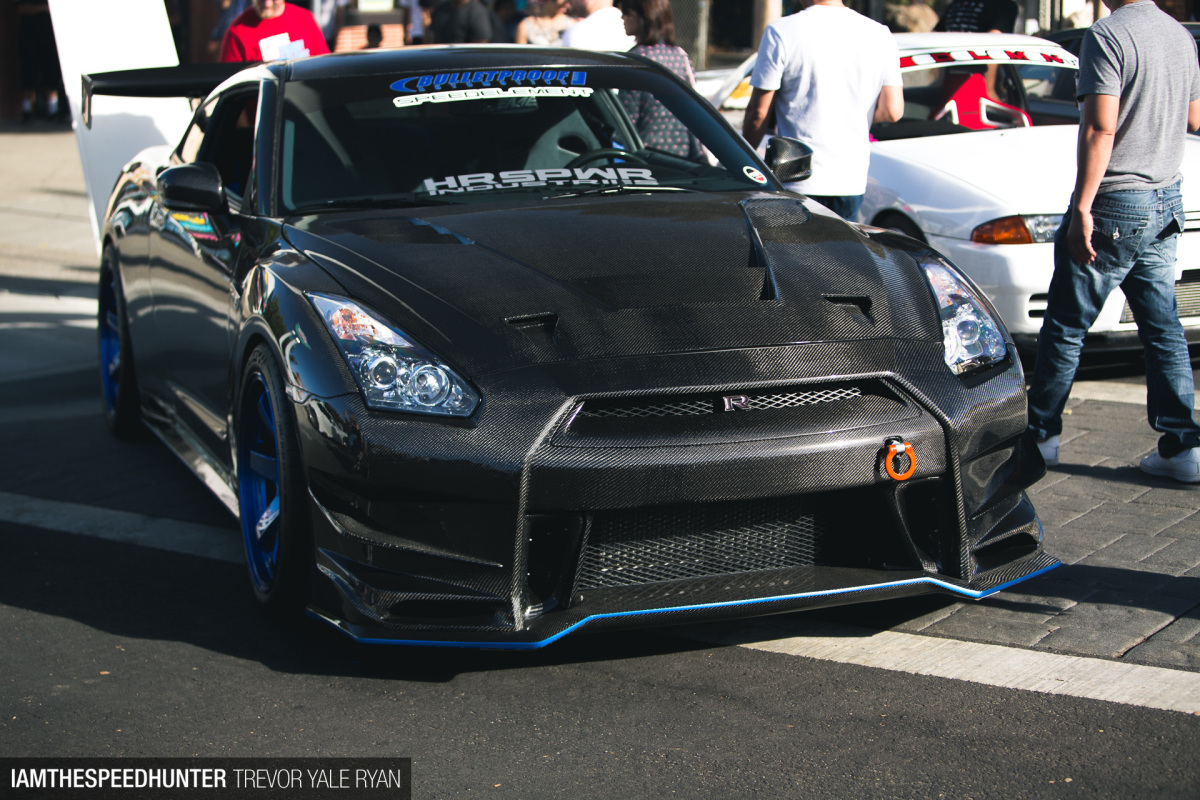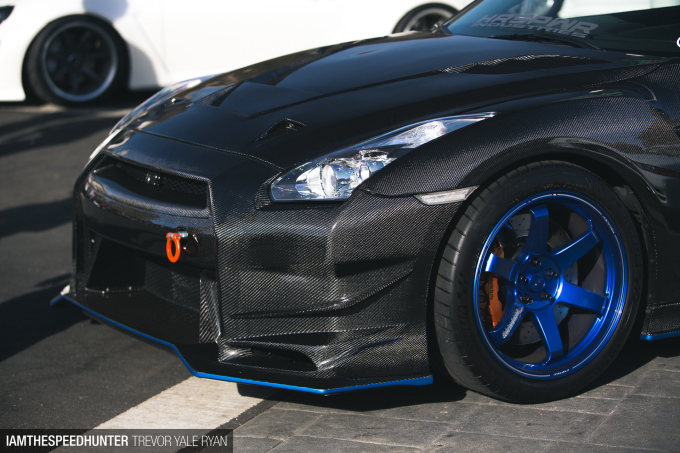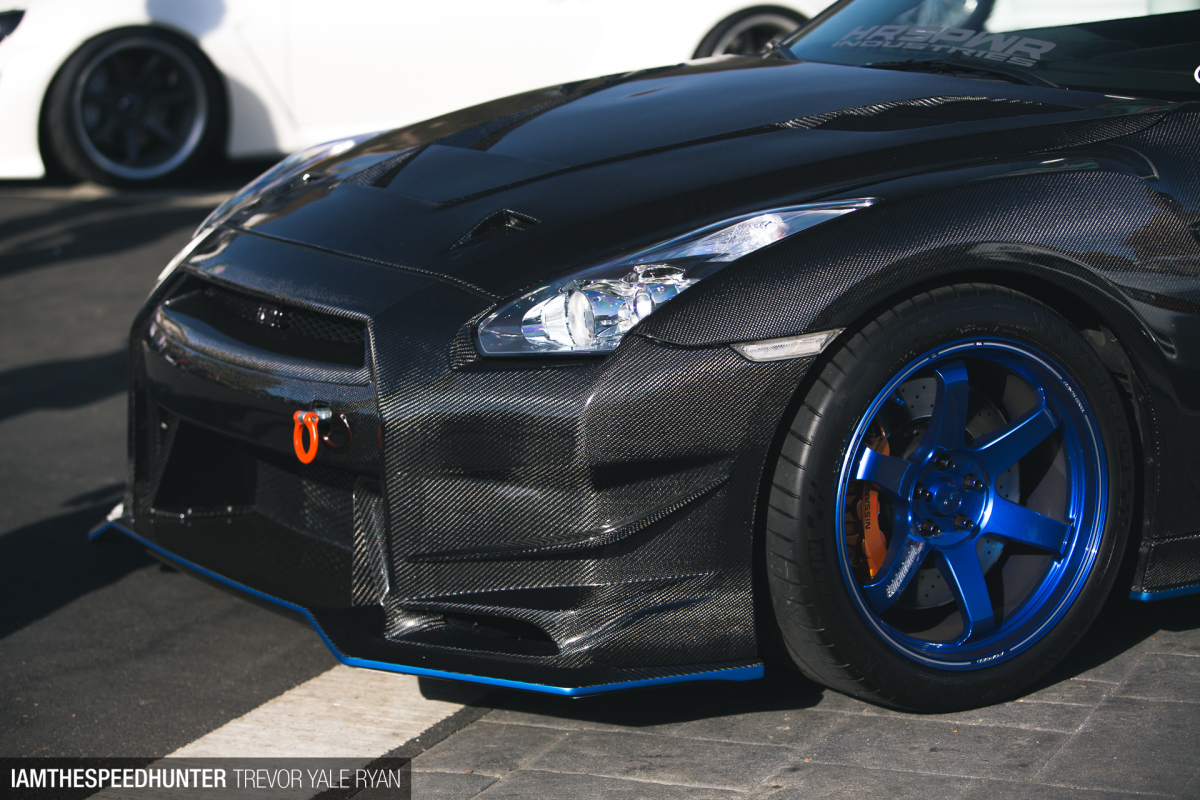 I also noticed the Bulletproof GT-R at Shukai; I spotted it at Spocom a couple weeks back as well. Every square inch of this insane machine is carbon fiber and it is quite the thing to behold in person. If I thought a carbon fiber wing was expensive, I probably don't even want to know how much it costs to develop and produce something like this.
Goodnight, Shukai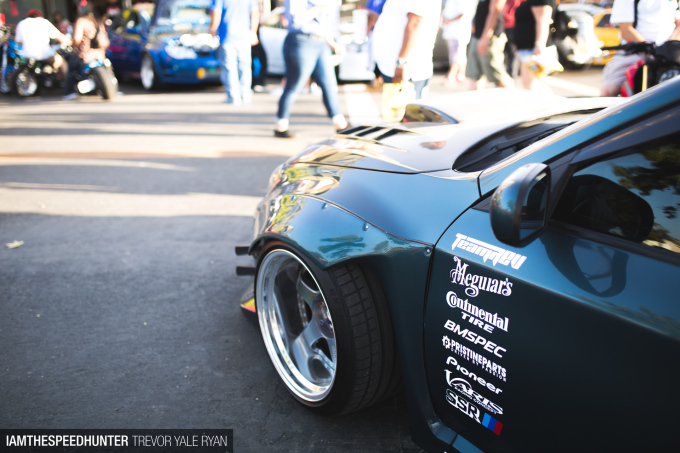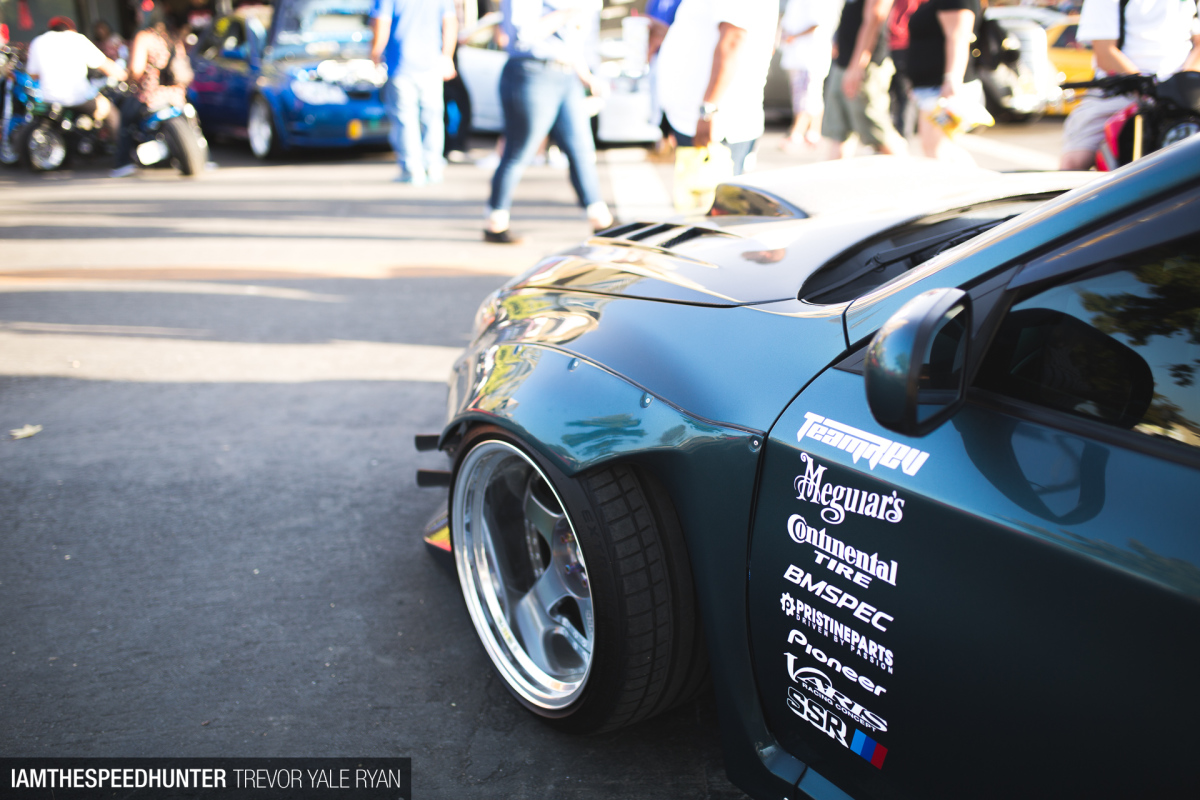 While the event ended at 5:00pm, the streets were still completely packed. Cars slowly began rolling out but in some cases there wasn't really anywhere for them to go. The crowd began to thin, but the only ones who were really able to cruise off with ease were the two-wheeled participants.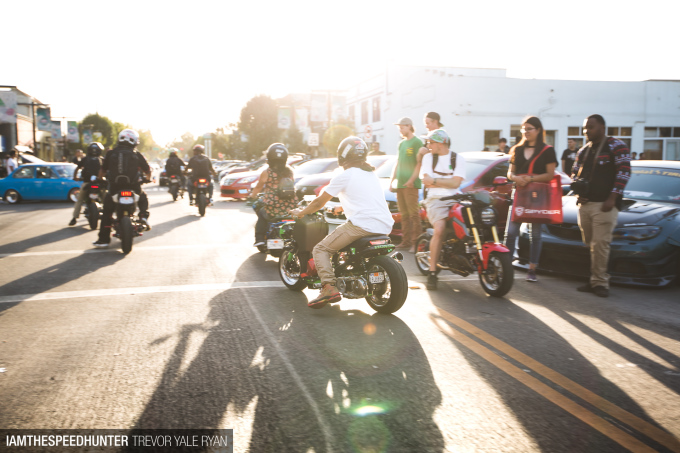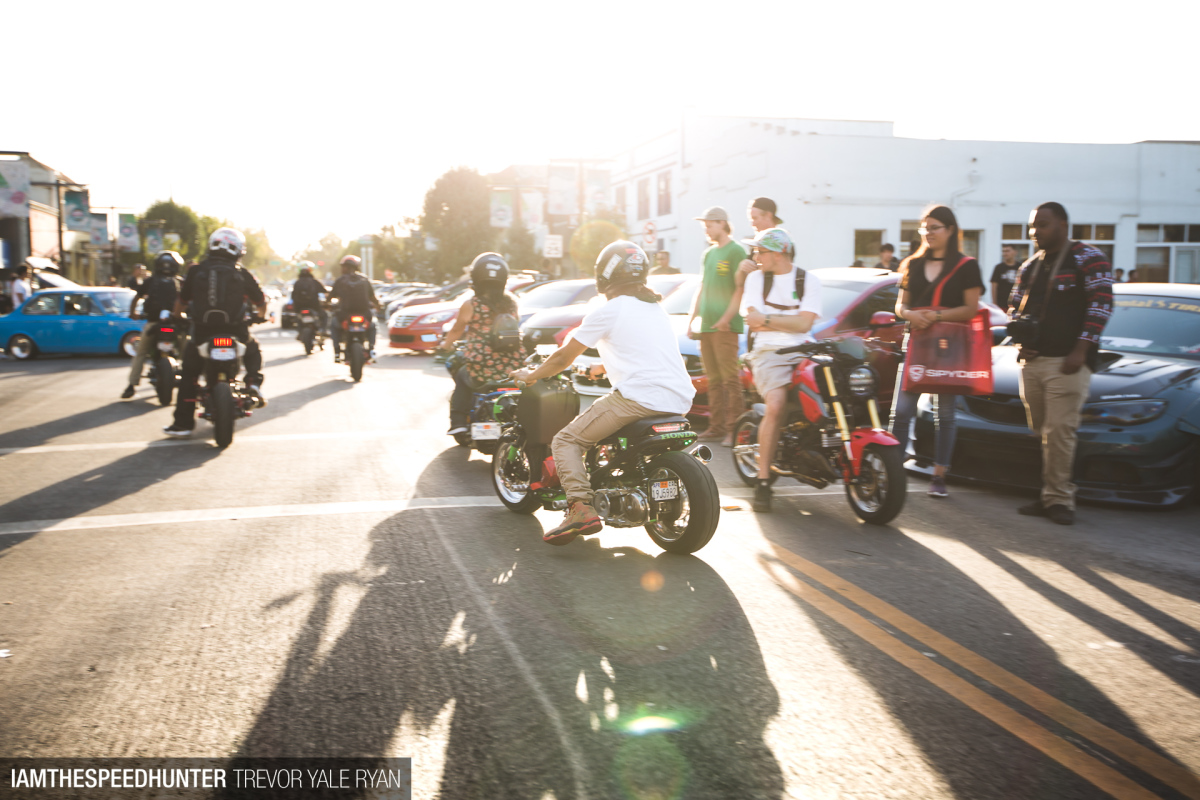 It's at this point when the light finally starts to cooperate, and I found myself running from car to car to get my final shots. So many cars and only a few minutes of the nice evening light before they all head home.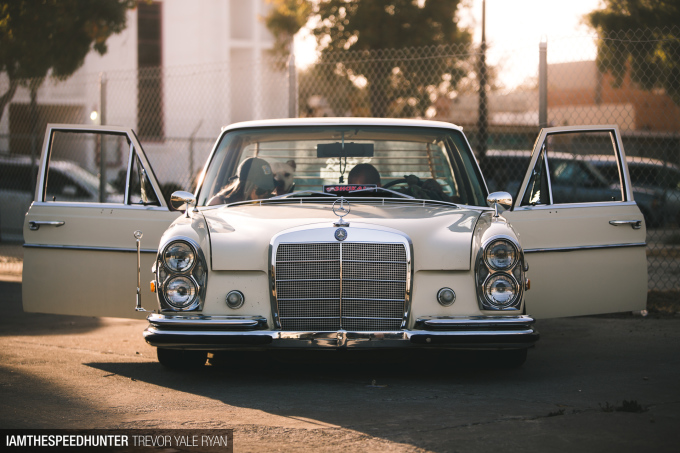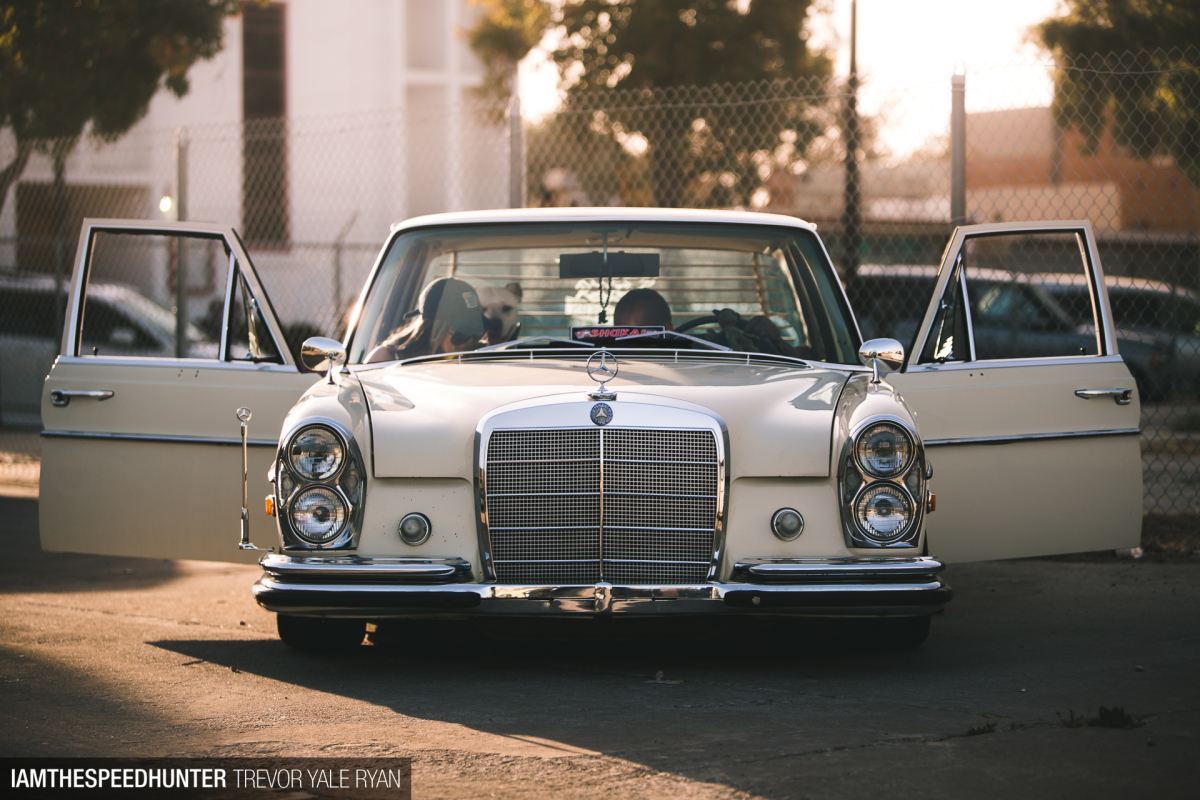 I was rewarded with this shot of an Opera Coupe moments before it left the event. I have to say, this specific 280SE really, really makes me want one. I've spotted it at a few local shows this year and it is partially responsible for my growing appreciation of cars that are unreasonably low.
Of course, SJPD was on the lookout for any suspicious activity. Despite the fact that I didn't hear any shenanigans I'm sure the police still had a field day on the heavily modified cars.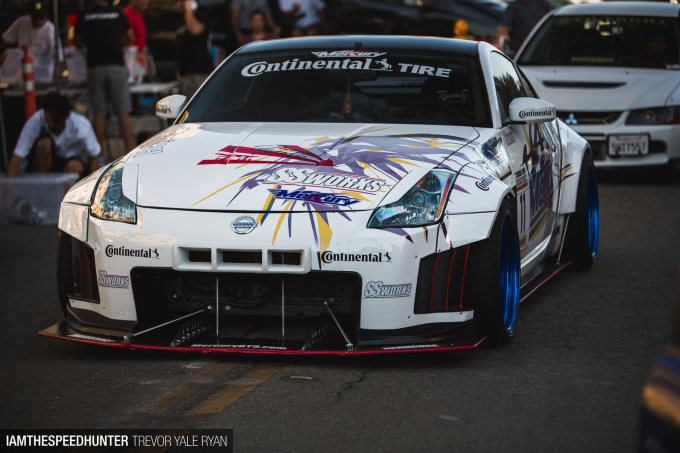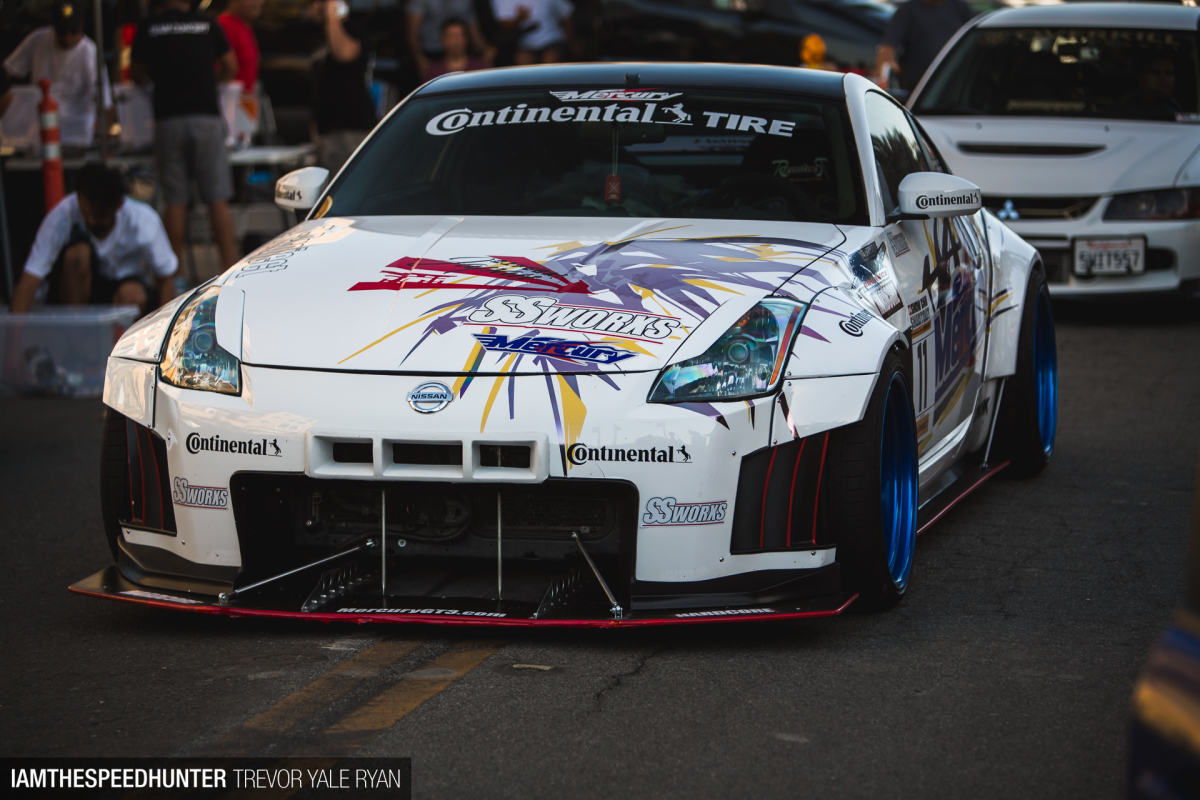 My only hope is that none were refereed. If this happens, you must return the car to stock and pass an inspection by the state of California.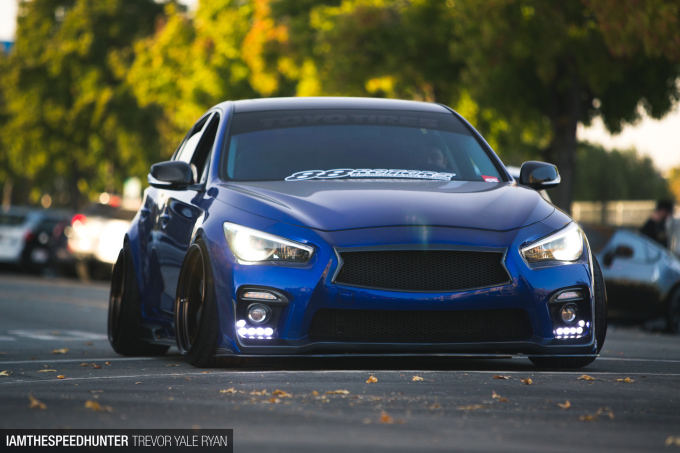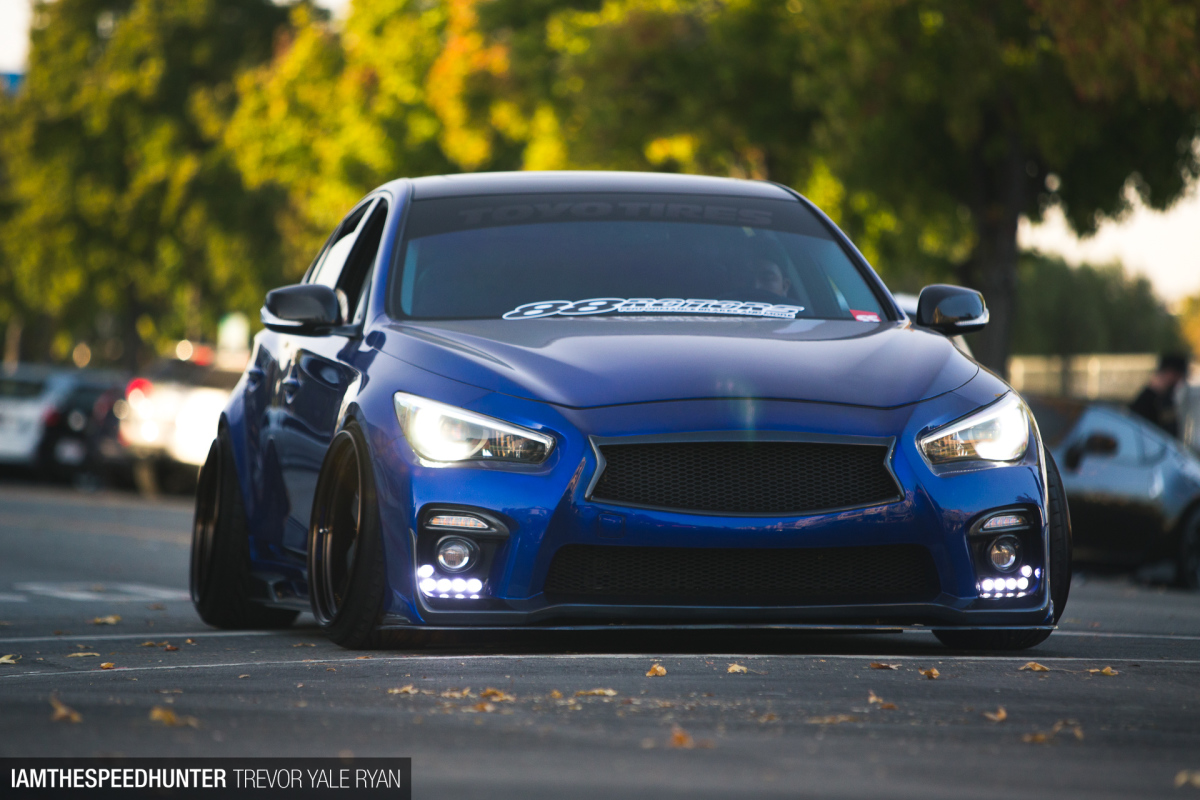 I was busy behind my camera when I noticed I wasn't the only one running around in excitement. I followed along and soon found out where our little friend was heading.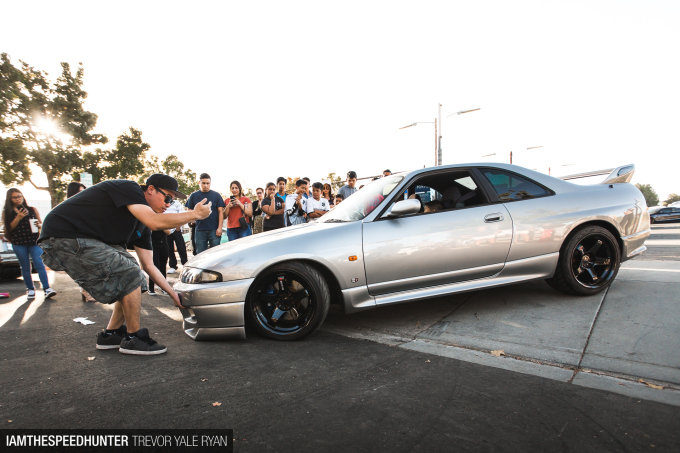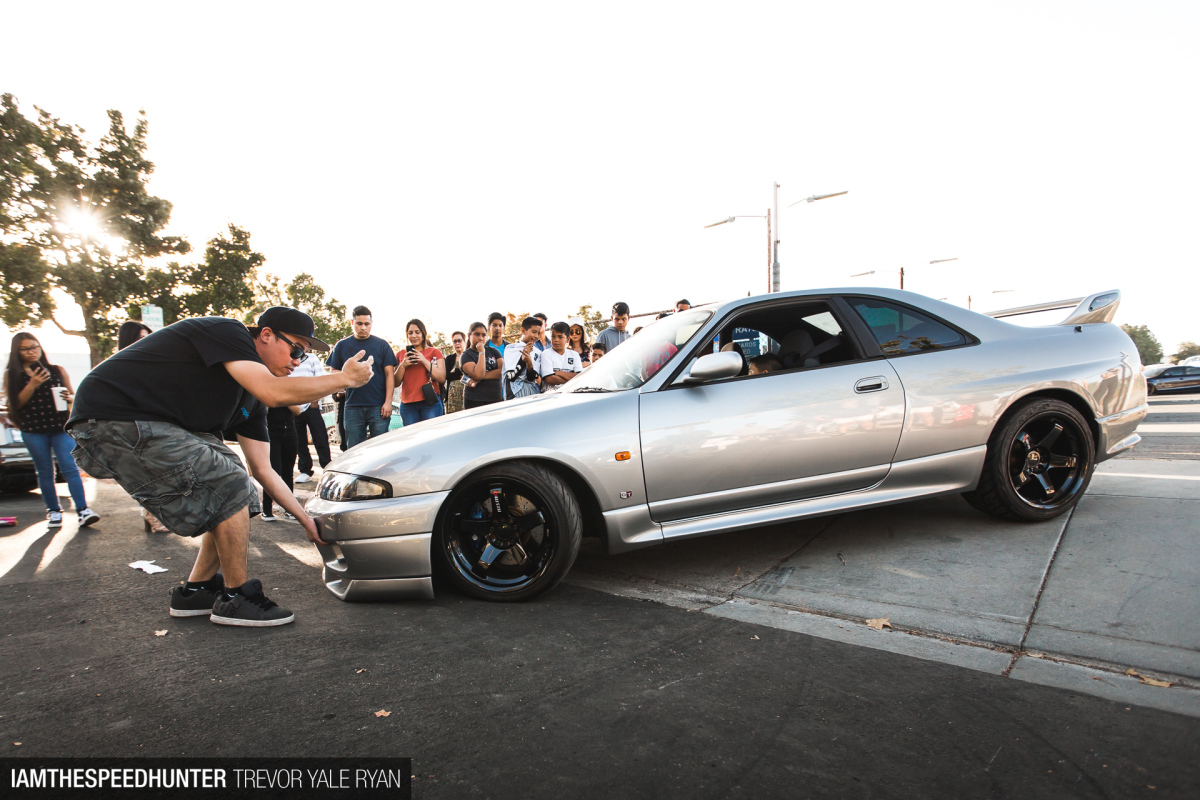 One cool moment that really speaks to the environment of the event was when the owner of Inspire USA jumped in and helped this GT-R exit the lot. If he hadn't, there was no way the owner was leaving with that bumper in the same condition as he arrived in.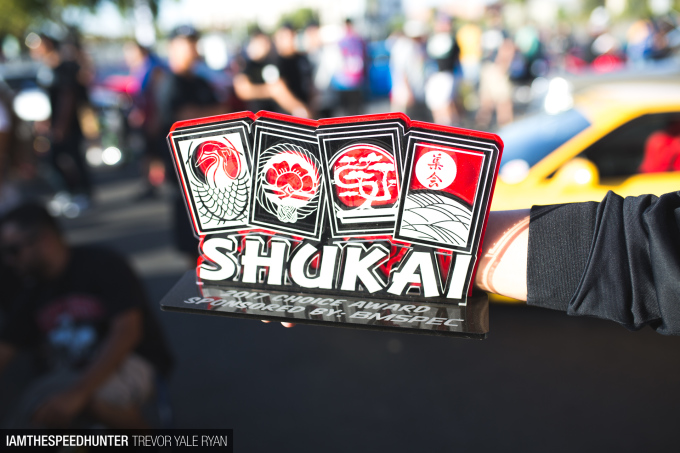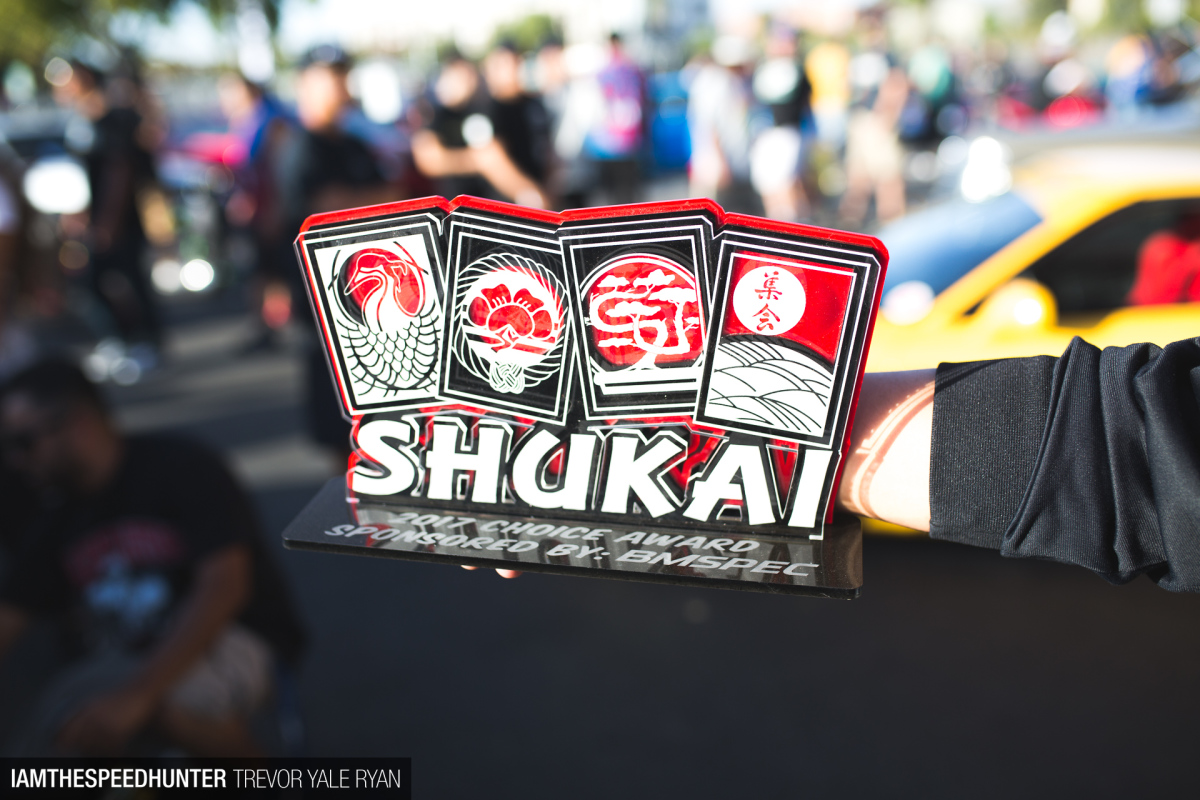 I also spotted one of the few trophies that were handed out at the event. I would think these are far more valuable to the recipients than the prizes at shows where 20 or 30 awards are handed out.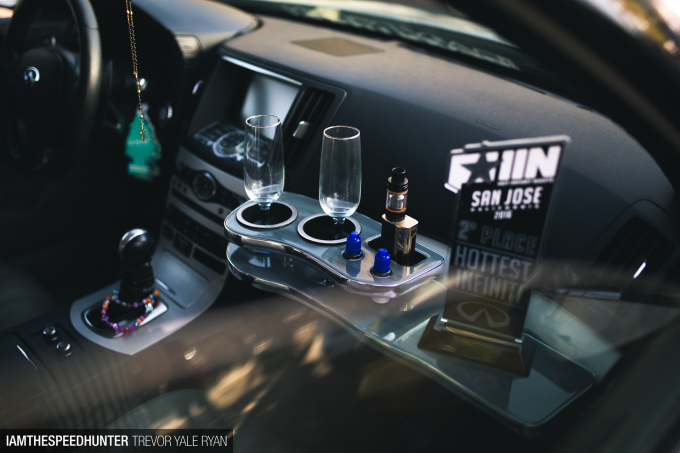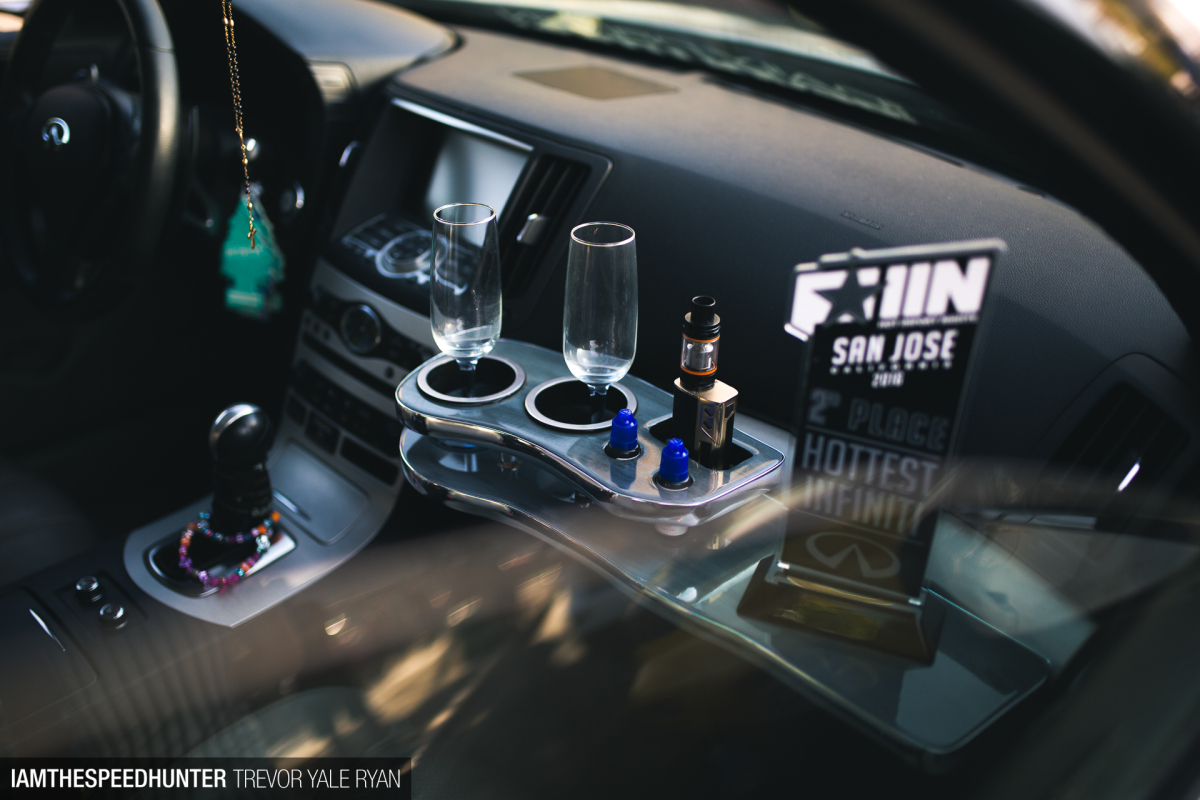 Of course, it's always great to be recognized for your hard work. Nearly 300 cars were in attendance, and you can only imagine the countless cumulative man-hours it took to create each of these builds.
Event cars still littered the streets long after the Shukai officially came to an end as owners and attendees continued to linger. To make the day even better I finished off the night with Hawaiian food from Hukilau, one of the many Japantown vendors who support this event.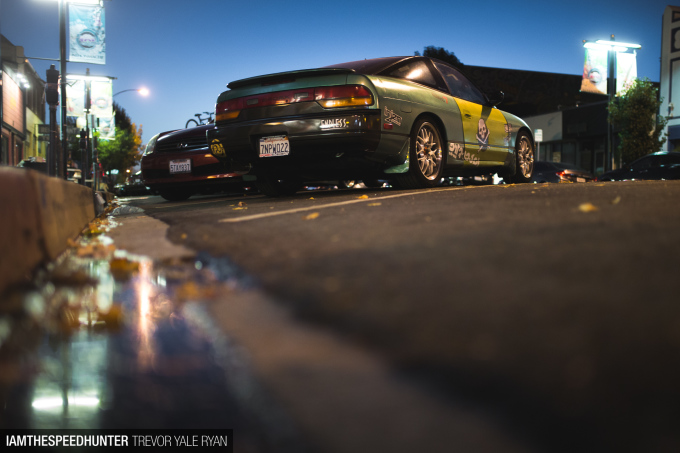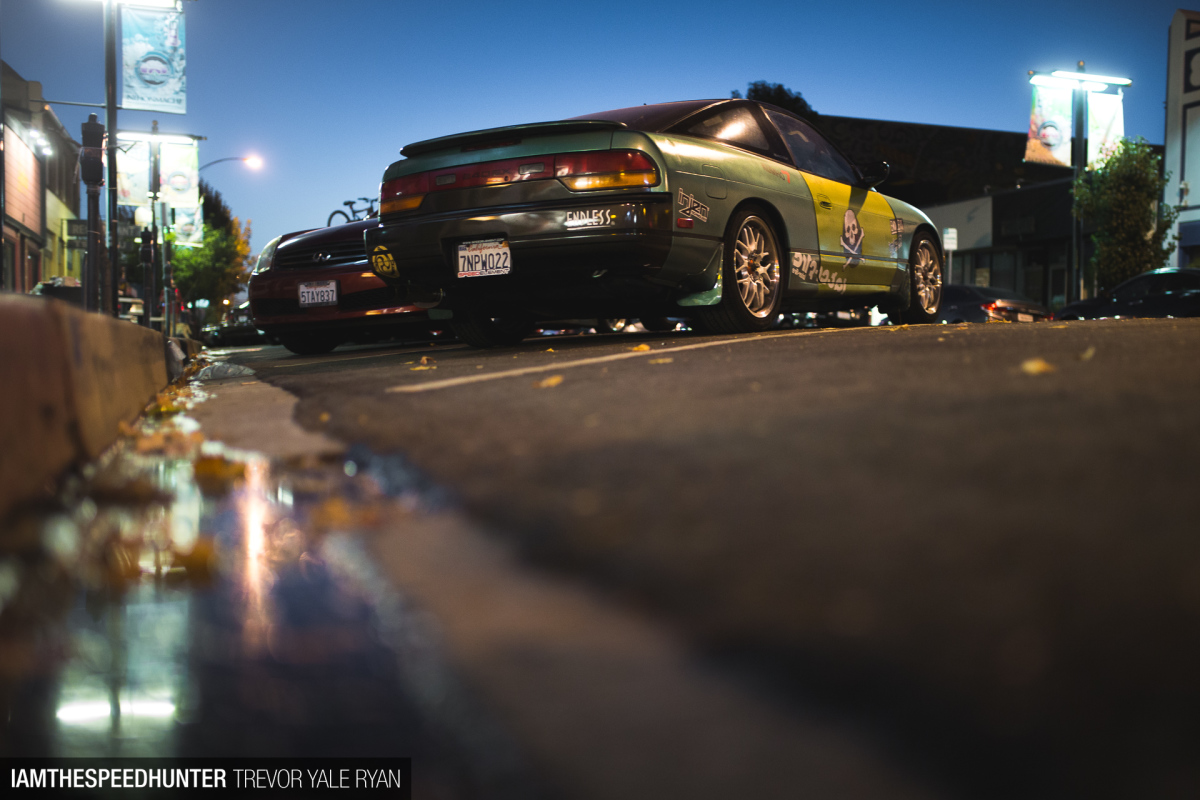 On my way out, I spotted Adam Bao's quirky Need for Speed: ProStreet recreation that I shot a couple months back. This car seems to be everywhere, and it's always surprising to see how small the car community actually is in Northern California.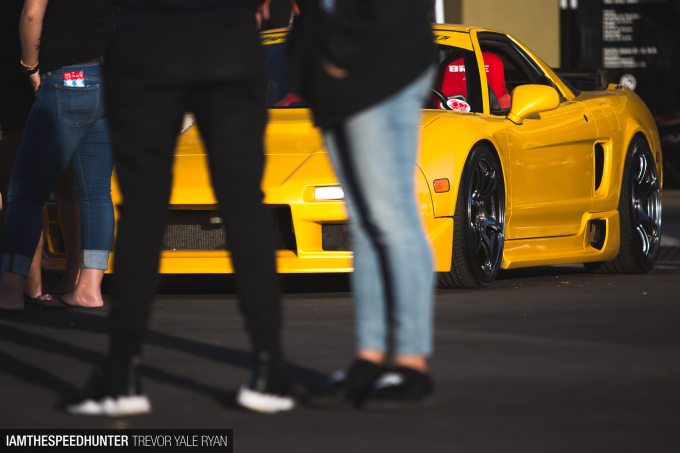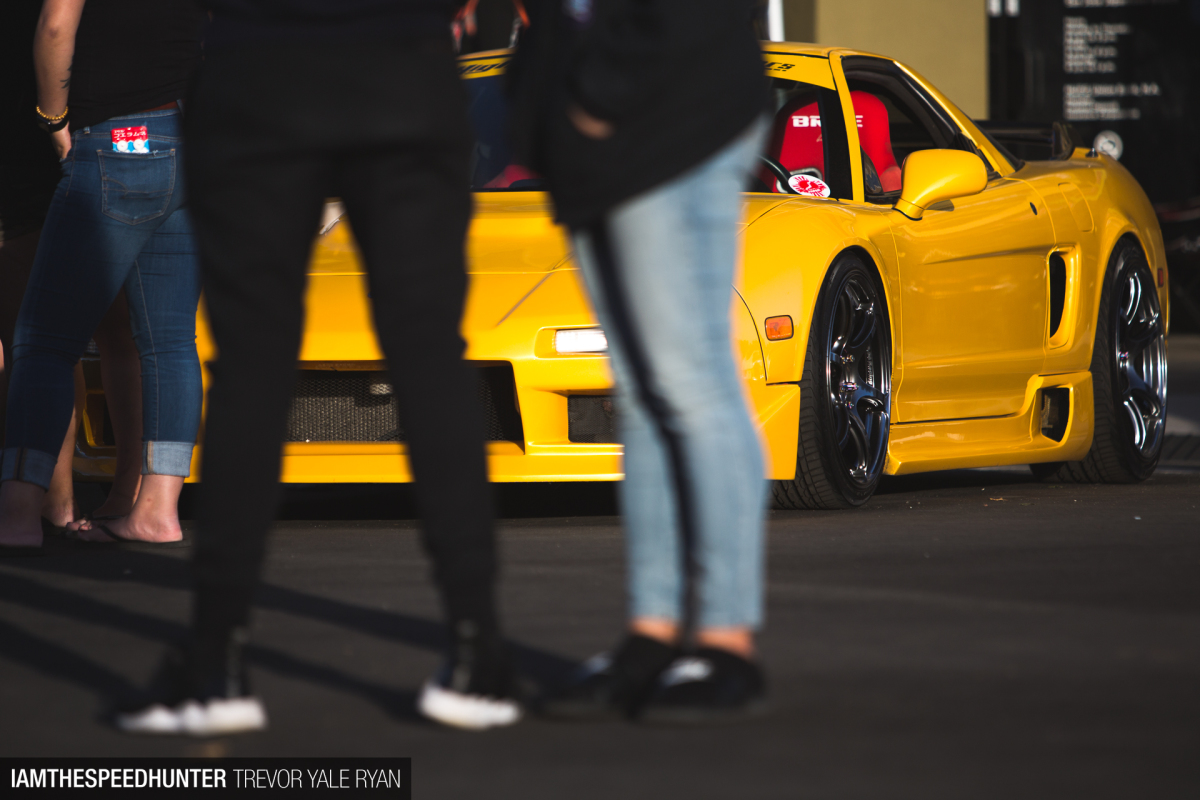 This was my first time at Shukai and I will definitely be back next year — this is one of several local events that you do not want to miss. I really have to extend a thank to everyone who volunteered to make this unique meet what it was. See you all next time!
Trevor Yale Ryan
Instagram: tyrphoto
TYRphoto.com
Cutting Room Floor