Whether it's a twin cam TE27, a boxy 70-chassis model from the early '80s, or the legendary AE86 – we love old Toyota Corollas. But despite the popularity of classic Corollas among enthusiasts, you don't see too many people using the first generation model as a project car base.
That's why William Estrada's blue '69 two-door was one of my favorite cars at Wekfest San Jose this year.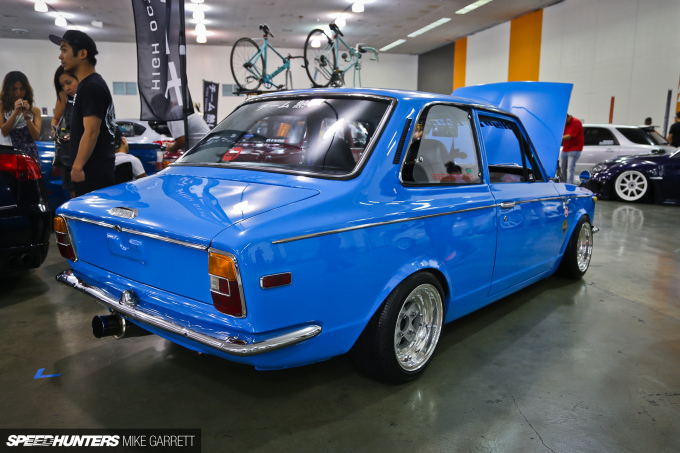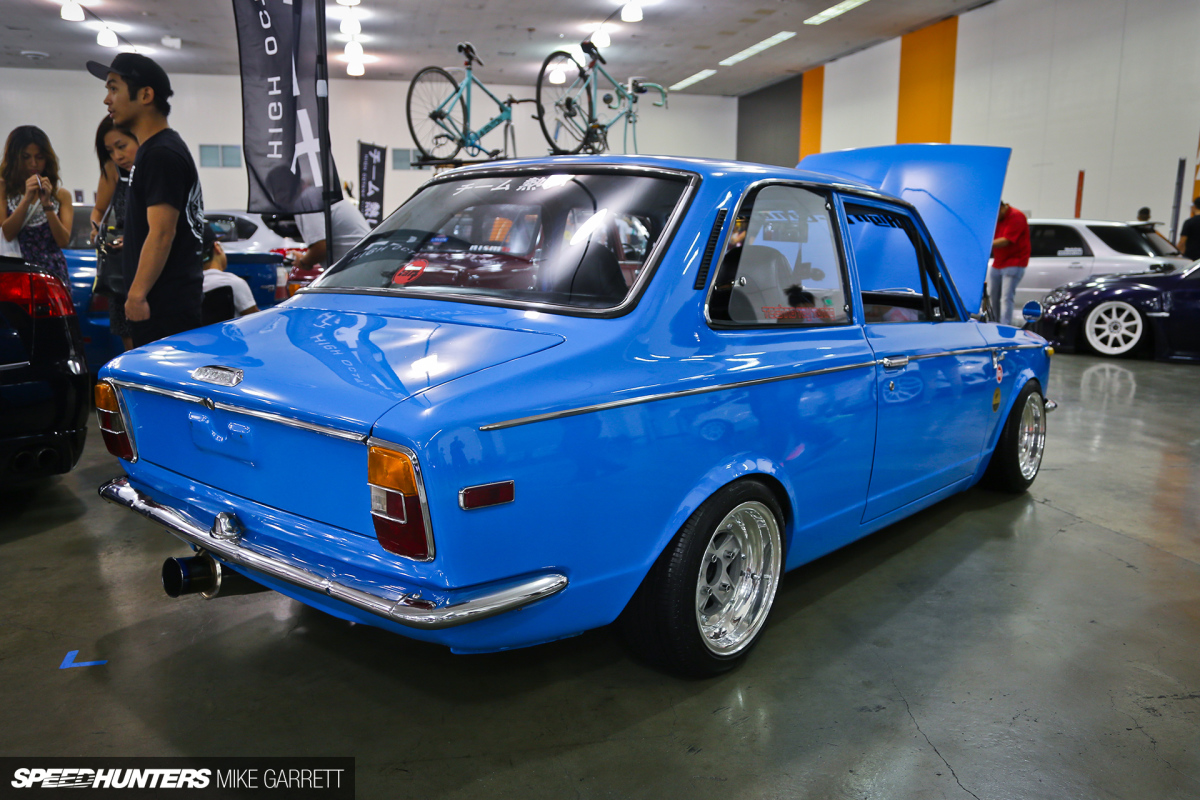 In terms of the exterior, William's Corolla is largely original, and being a rarely seen late '60s Toyota that's probably the right way to go.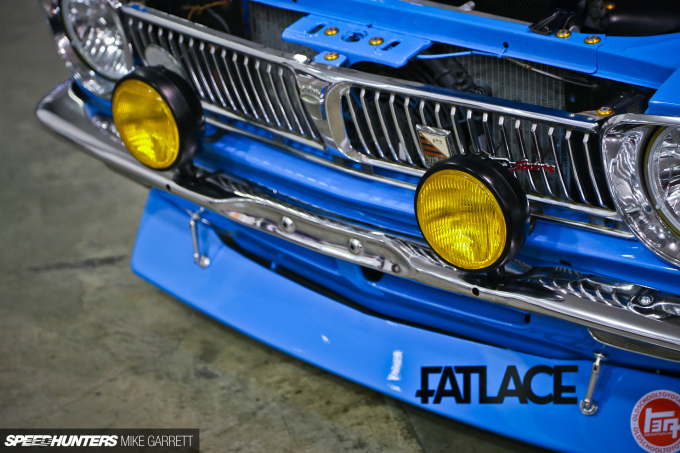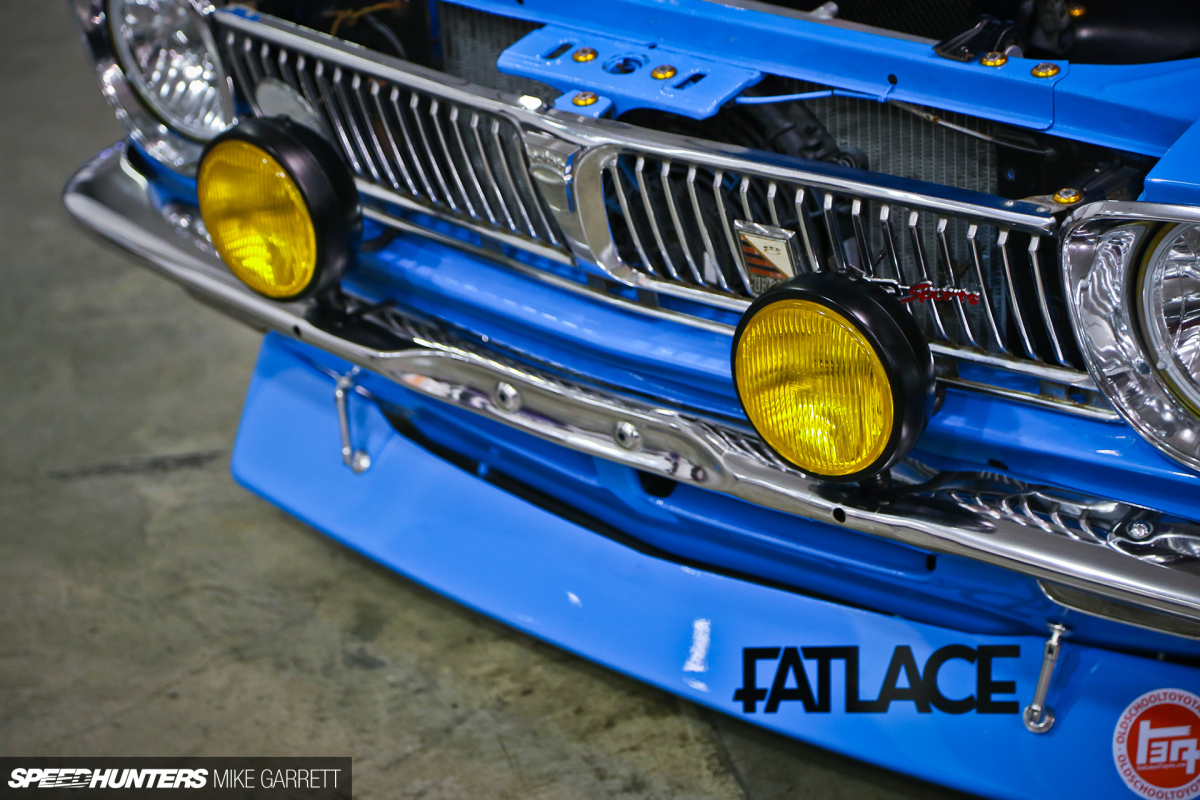 There are a few subtle changes for a slightly more aggressive look, like the chin spoiler up front and pair of foglamps mounted on the bumper.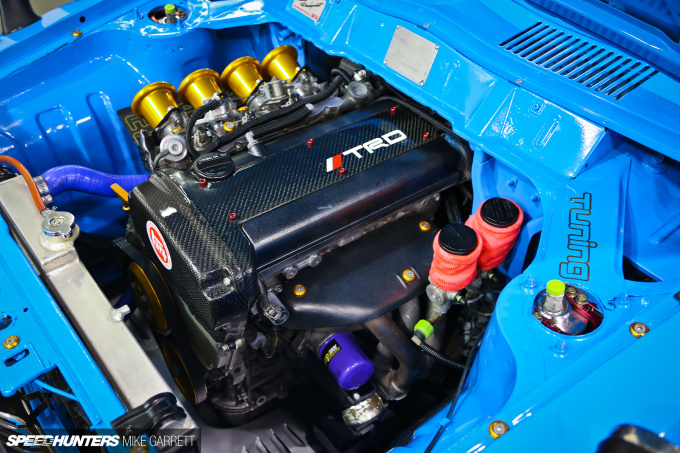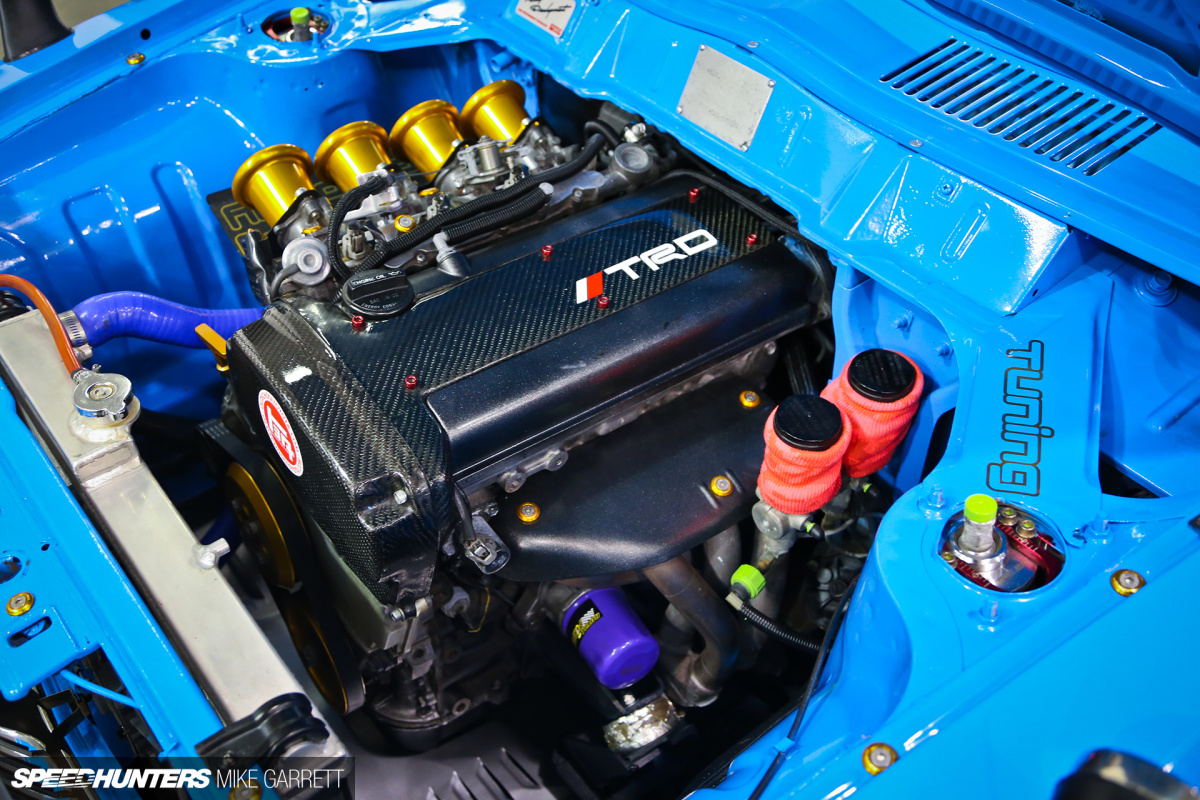 There are any number of engine choices when building a classic Corolla like this one. Vintage or modern? Naturally aspirated or turbo? Carbureted or fuel injected? As you can see, William has gone with a Toyota 4A-GE setup.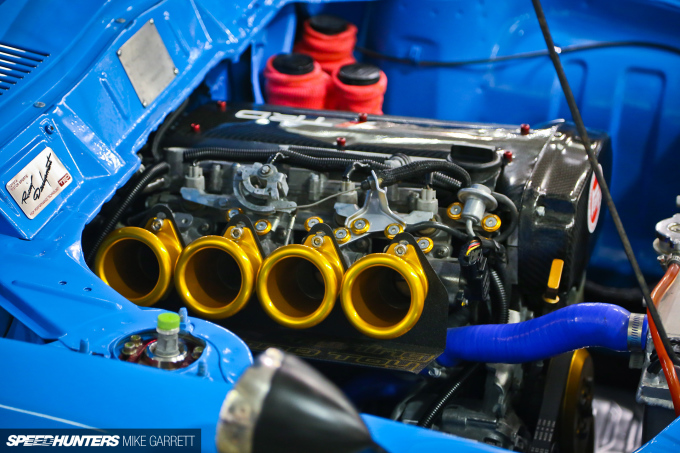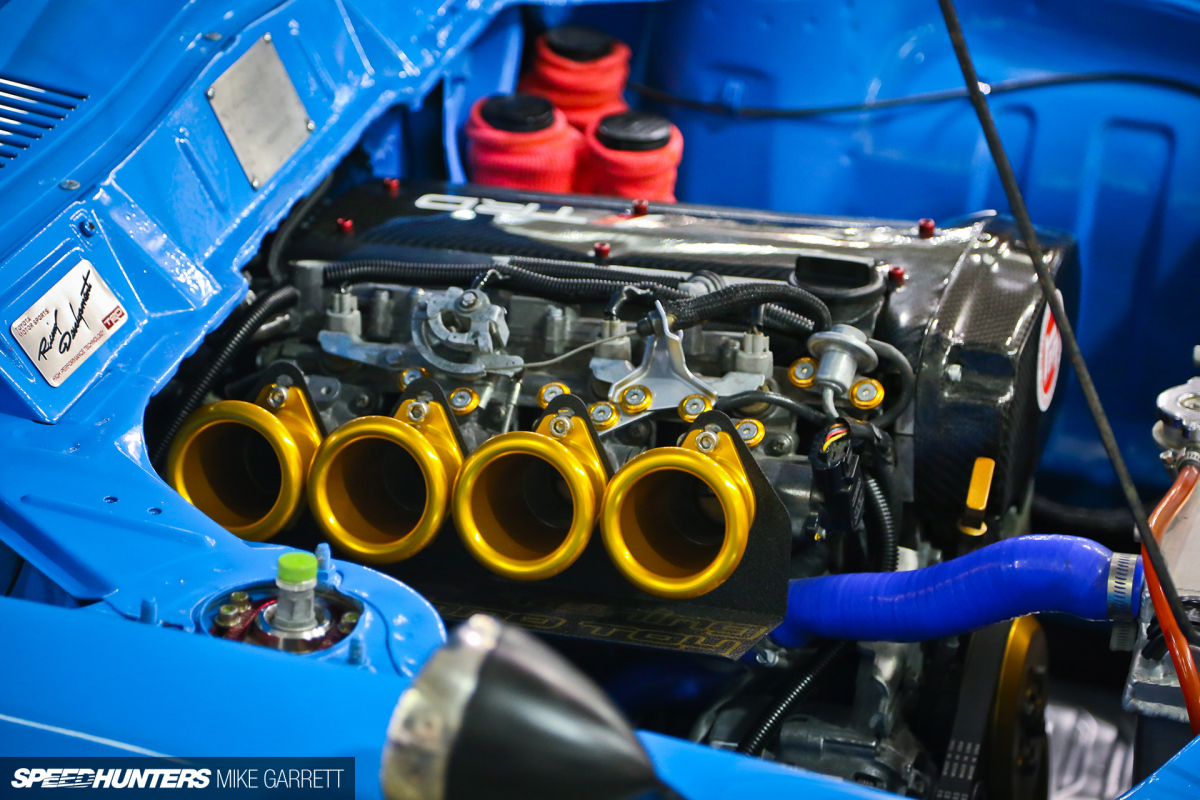 More specifically, it's the 20-valve variant of the 4A-GE, and the ITB-fed twin cam looks perfectly at home in the Corolla's ultra clean engine bay. I'd bet it sounds pretty great wailing away near redline too.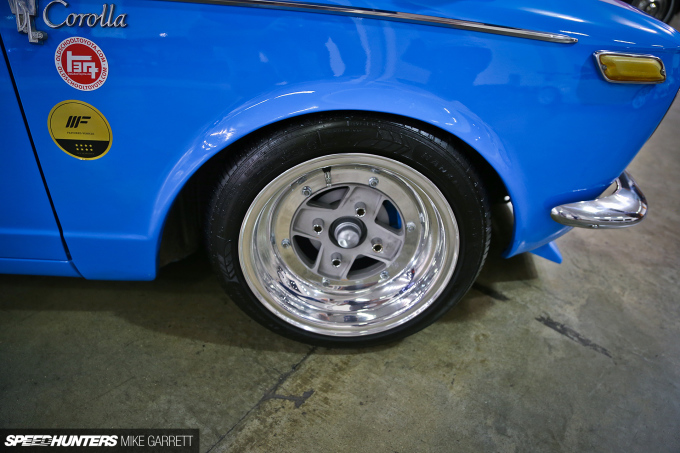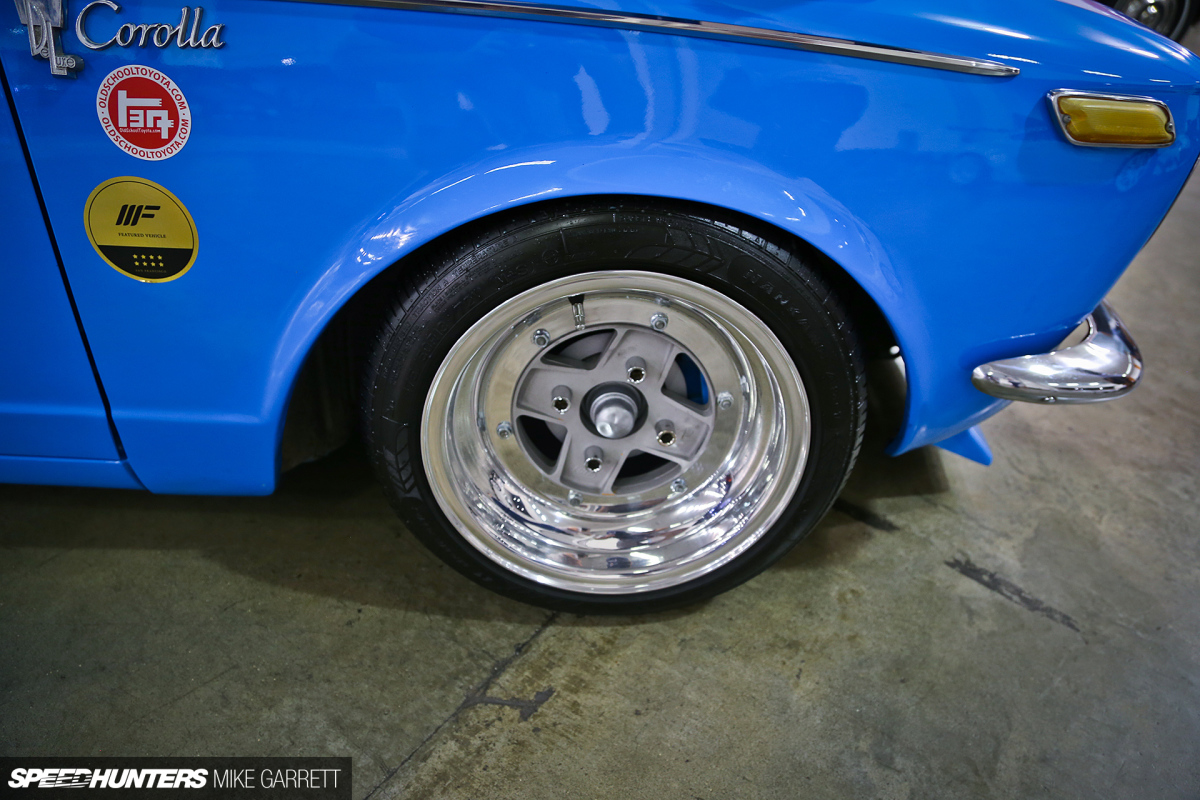 As is the case with many early Corolla performance builds, the suspension components have been swapped out for AE86 parts, and they include a set of adjustable coilovers up front. The 13×8-inch SSR MKII wheels fit perfectly with the stock bodywork.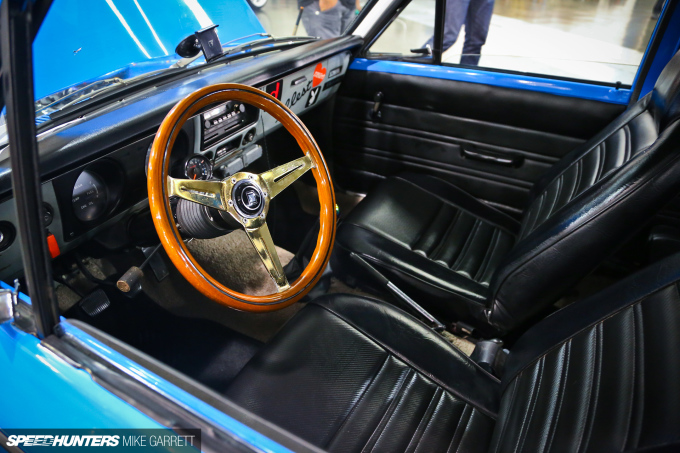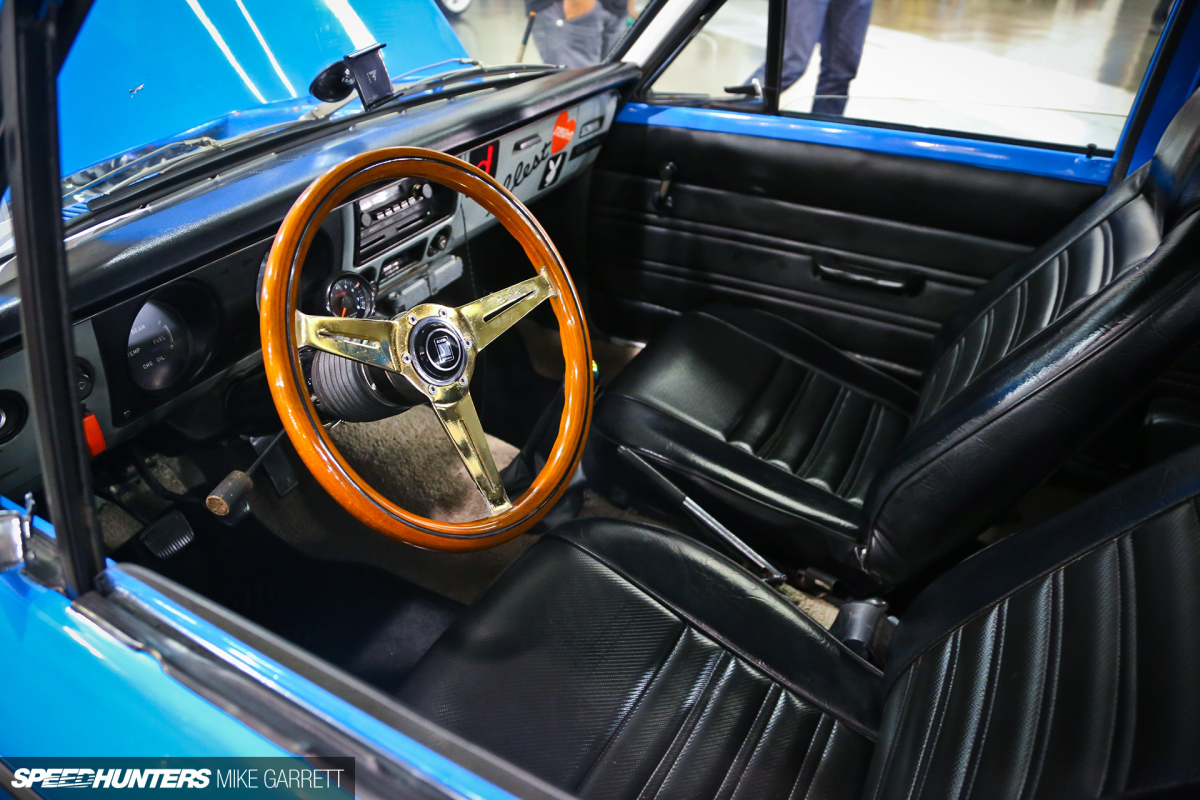 Finally there's the interior, which is extremely original, save for a few aftermarket parts like a steering column-mounted tach and a wood-rimmed Nardi steering wheel. Even the factory head unit is still intact.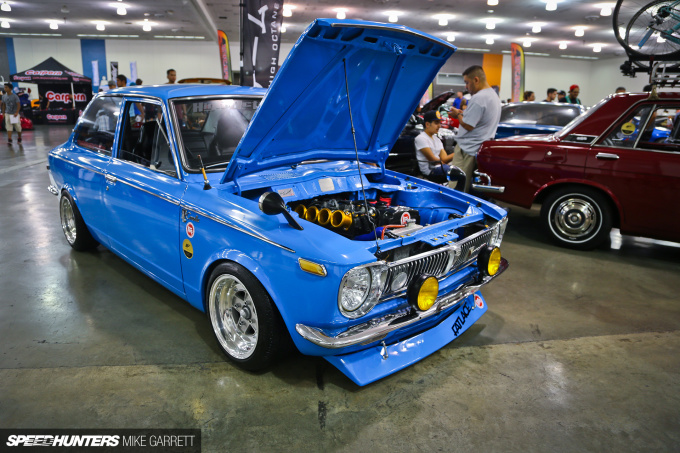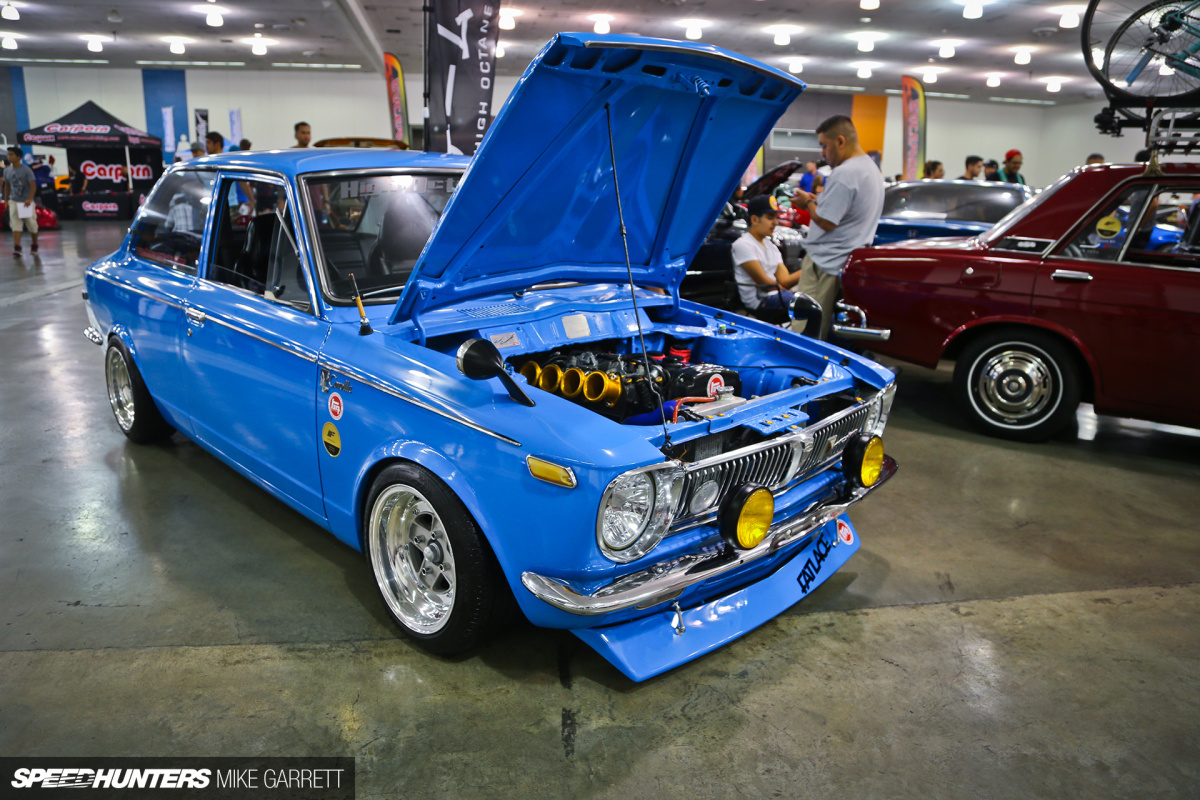 Stylish, simple and likely a blast to drive. William's machine is more than just a cool piece of late '60s Toyota history, it's a perfect take on the Corolla that started it all.
Mike Garrett
Instagram: japanifornia
mike@speedhunters.com