A Packed House
In the decade that I've been covering automotive events, I've experienced some pretty memorable sights. And I added another one to the pile this weekend in San Jose, where I headed to check out the annual Northern California stop on the Wekfest Tour.
It wasn't the scene of a car; it was the image of people – thousands of them. Attendees waiting to enter Wekfest when the show's doors opened to the public on Sunday afternoon.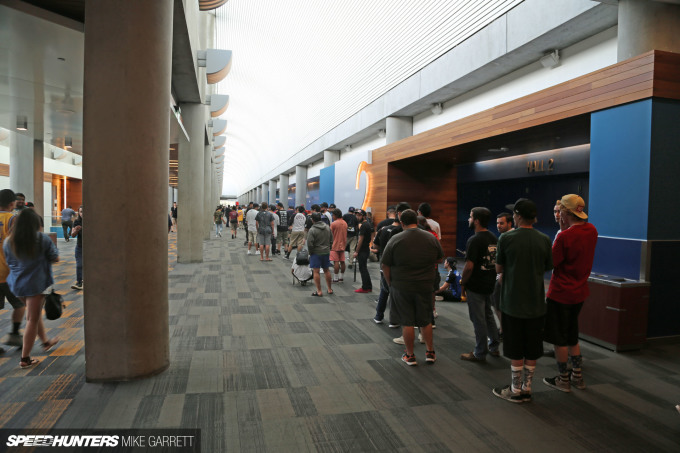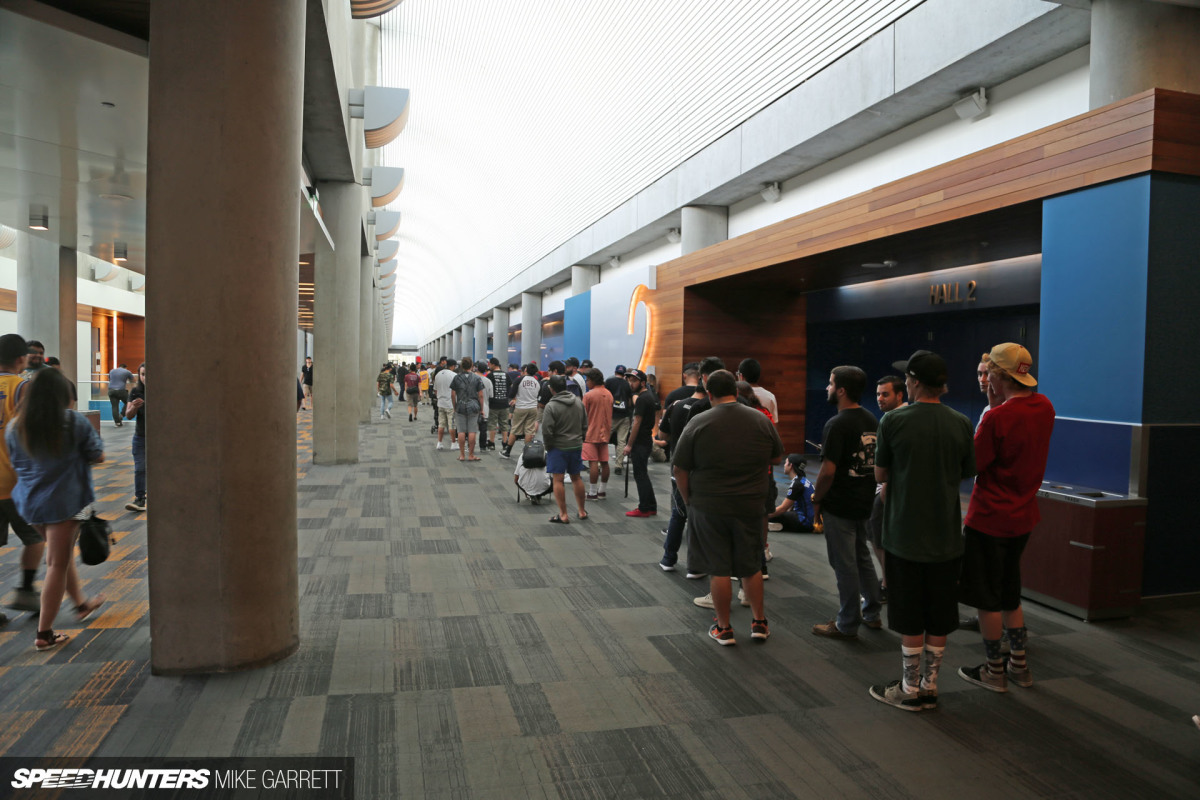 They were waiting in a line that stretched from the doors of the exhibit hall across the entire convention center and then downstairs and out toward the street. Some of them had been there for hours waiting for the doors to open. It was an impressive sight to say the least.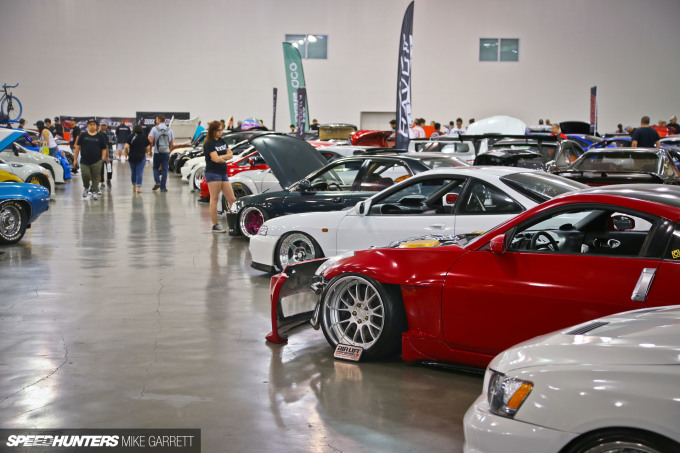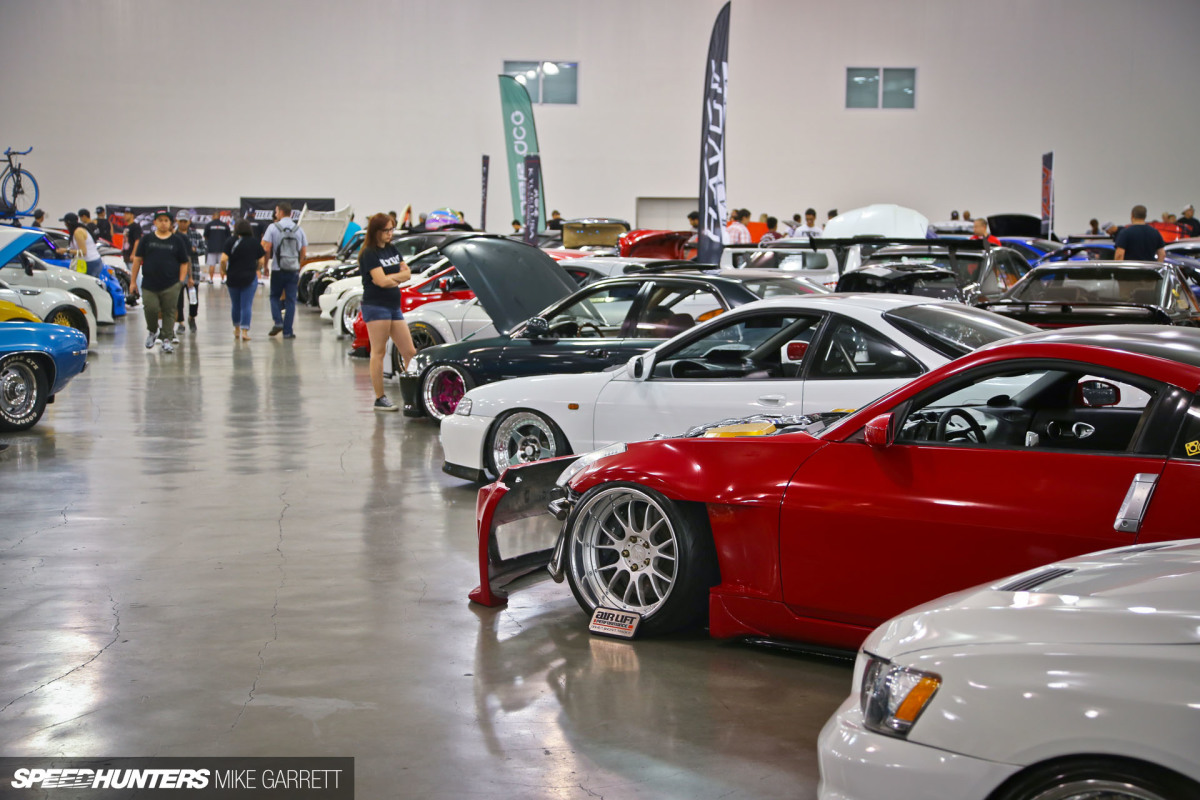 And what were they waiting to see inside those doors? Not a chart-topping musician or the chance to win some incredible prize. It was a car show.
All the talk about the new generation being less interested in cars is hard to believe when you see 5,000 young adults standing in line for hours to attend a car show. And even if the general population aren't as impressed by cars as they used to be, the people that do like them seem to be more dedicated than ever.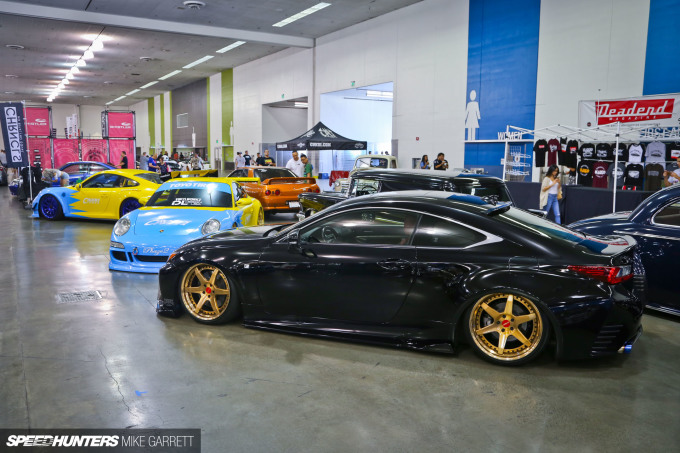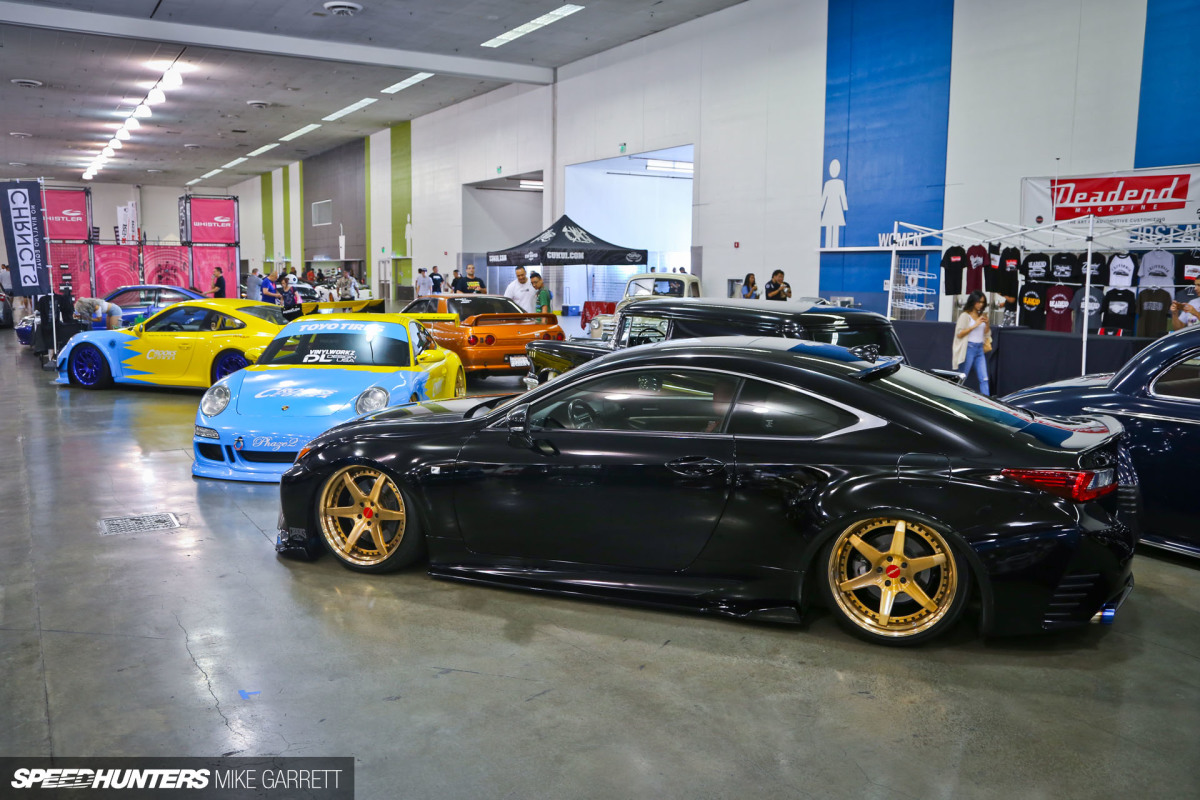 When I covered Wekfest Long Beach earlier this year, I touched on the fact that there's no single way to label the genre of cars that make up a Wekfest event. And that feeling was even more pronounced in San Jose.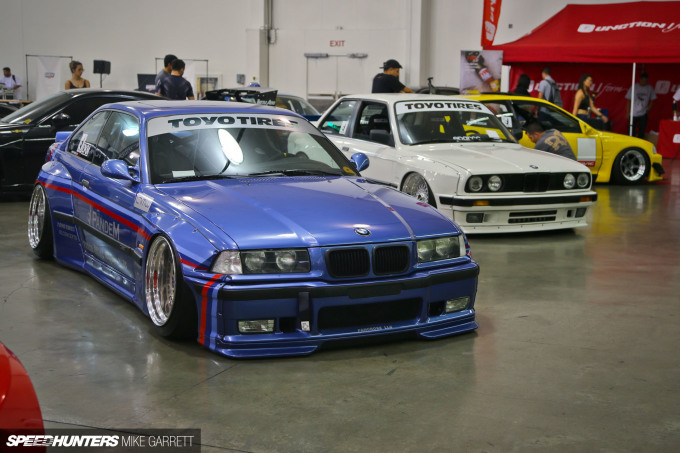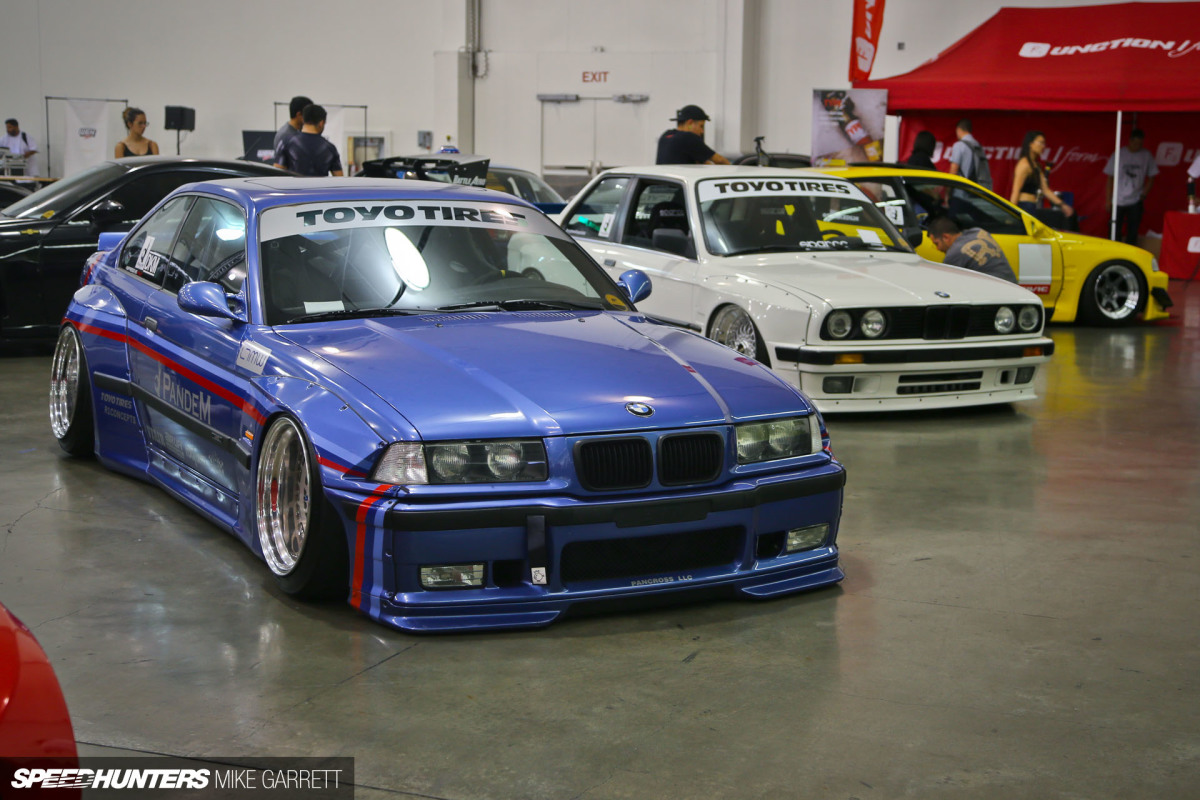 Sure, there were plenty of cars that you might consider the 'core' of Wekfest: aired-out luxury sedans, tuner cars fitted to the brim with JDM aftermarket parts and many high-end European cars.
But more than ever, they were joined by a variety of modified vehicles representing the entire spectrum. There were lead sleds and lowriders, there were minitrucks, there were pro touring muscle cars, and there were air-cooled VWs.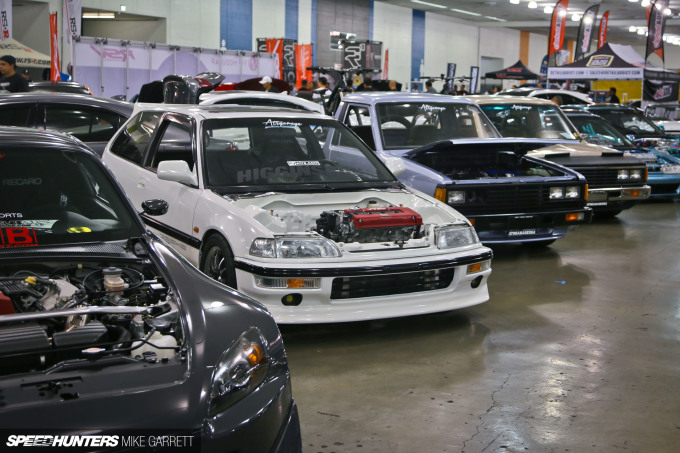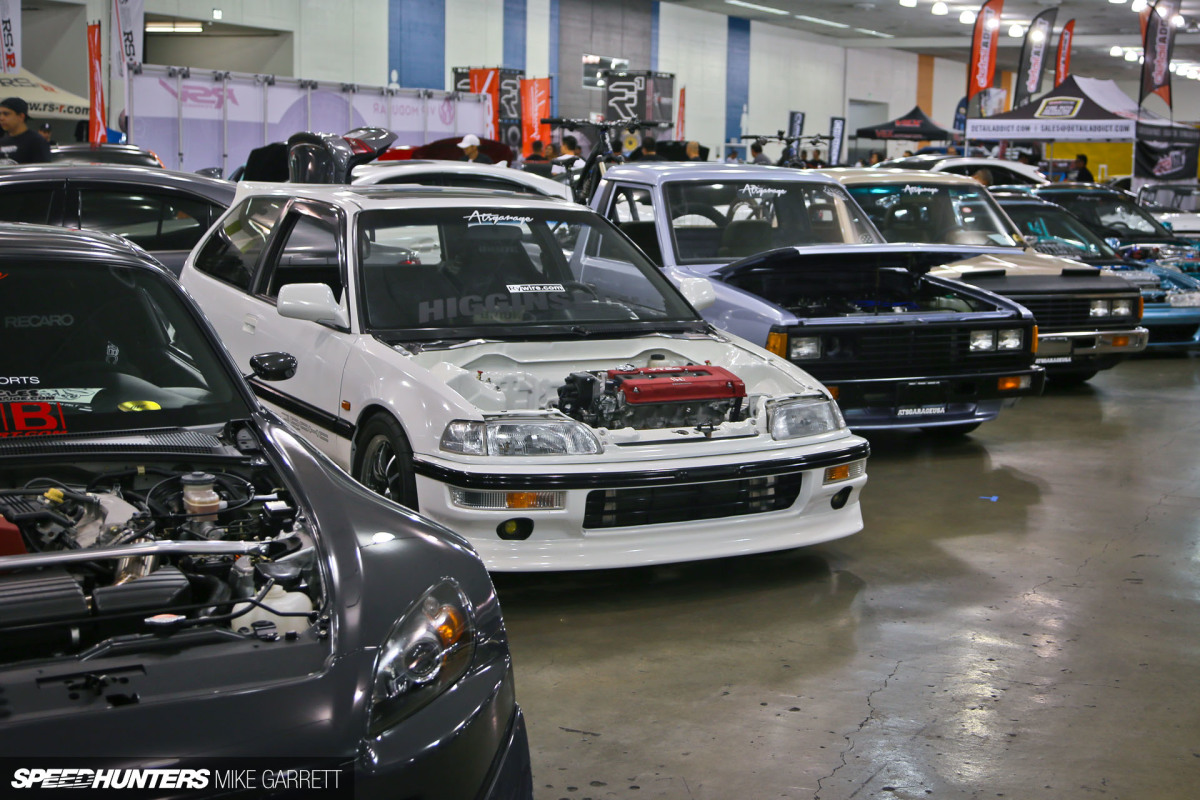 As I've said before, I don't really consider myself a stance guy or a big car show guy, but the selection of 500+ cars at Wekfest was so varied that there was something to make just about any enthusiast happy.
Multiplicity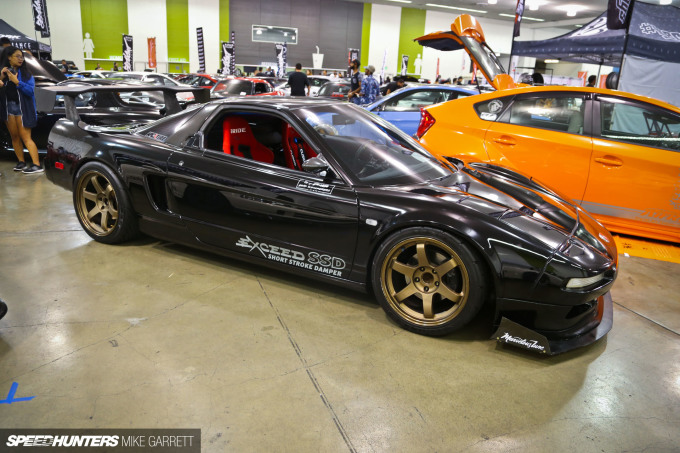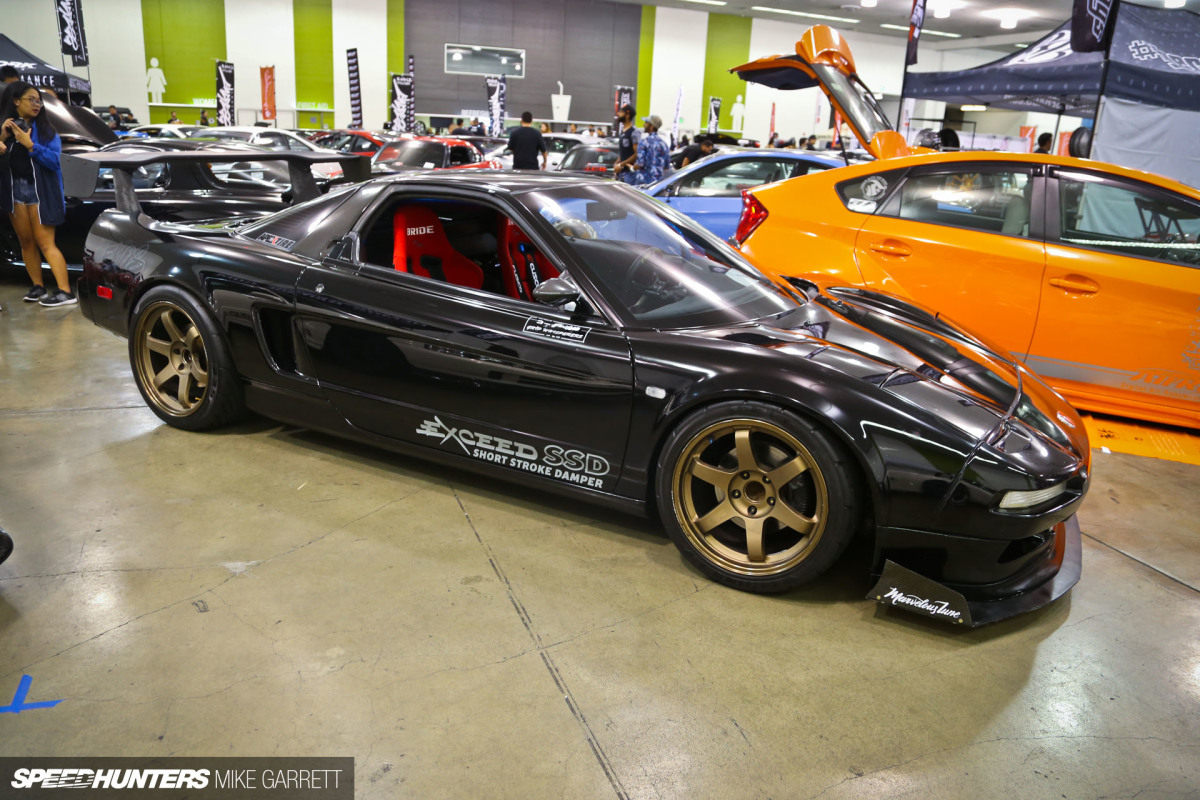 There's always misconceptions that Wekfest is only for the air-bagged and stretched tire crowd, but one look across the San Jose Convention Center would set things straight.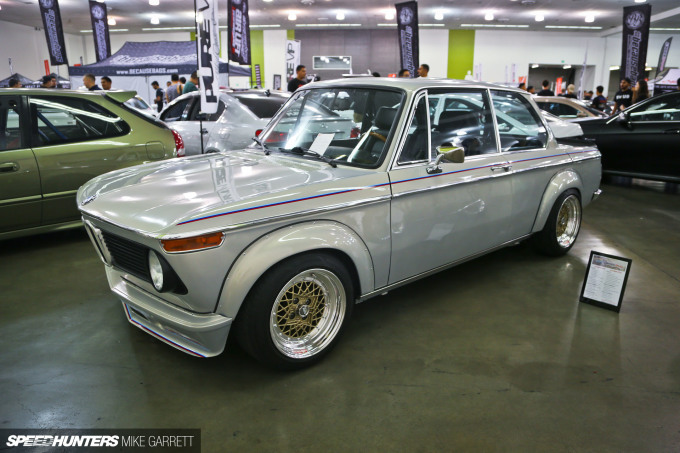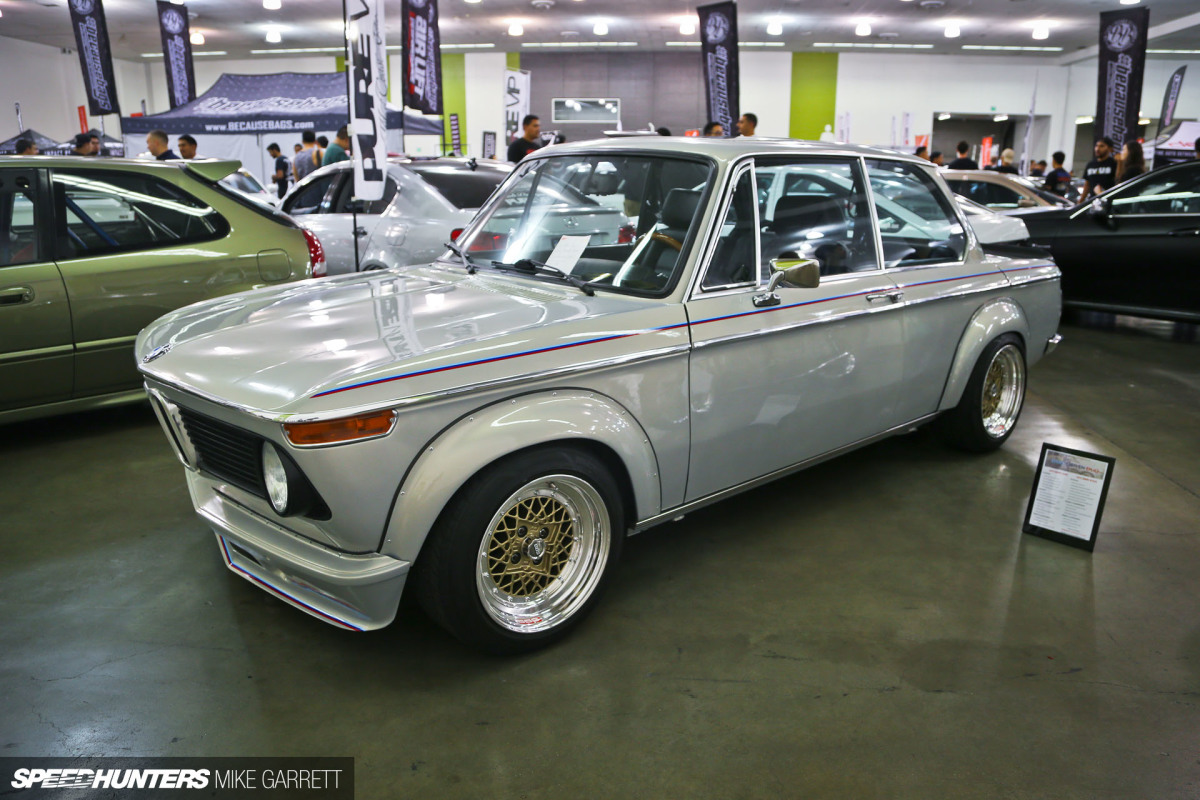 There's no such thing as pleasing everyone, but something like Michael Le's immaculate '75 BMW 2002 is a car that should come pretty close to doing just that.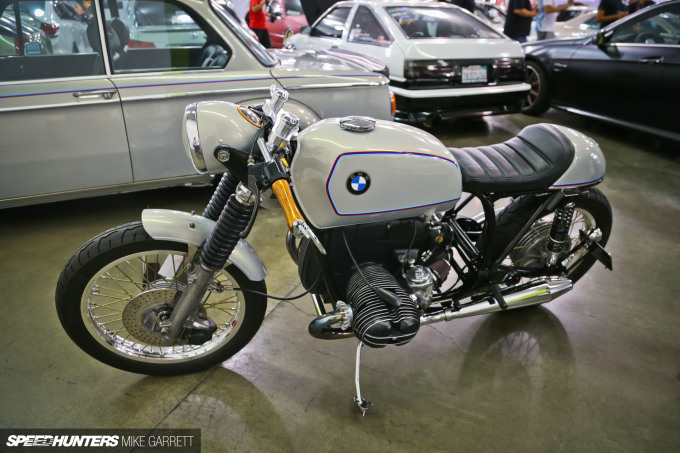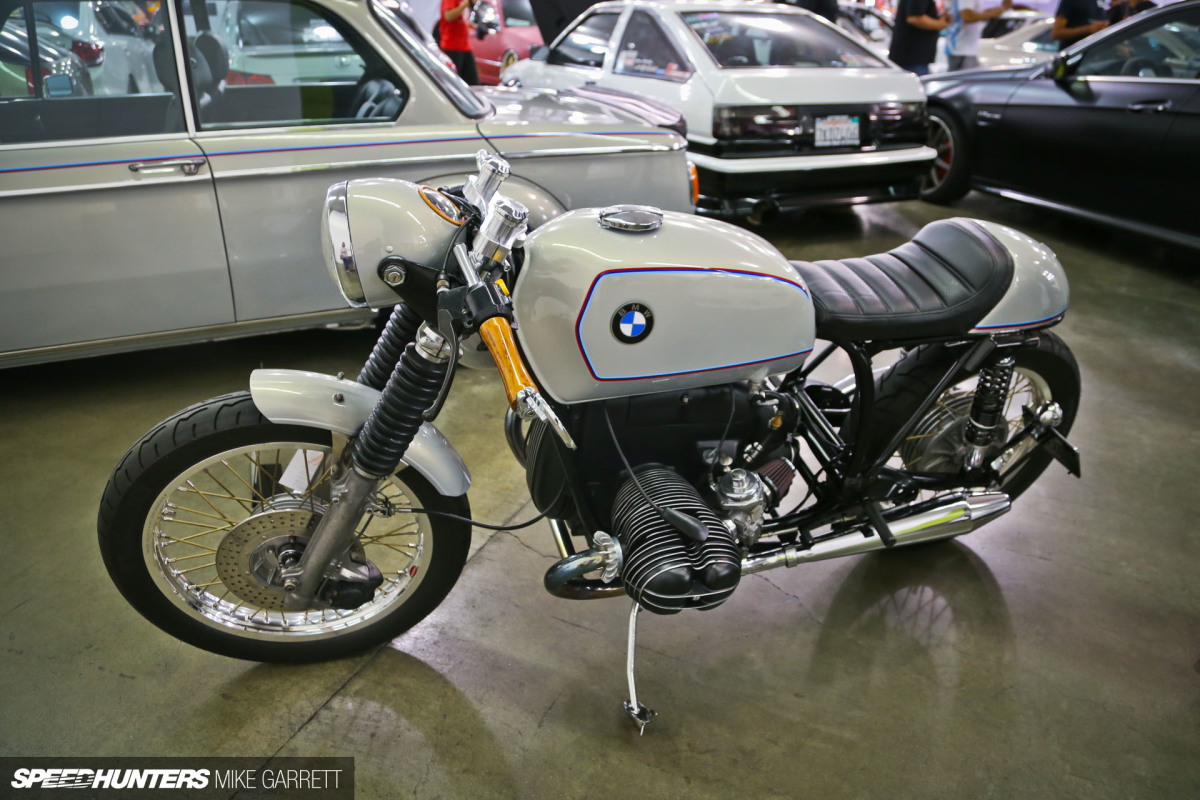 It was displayed right next to his matching '75 R75/6 cafe racer bike for a perfect one-two punch of 1970s BMW goodness.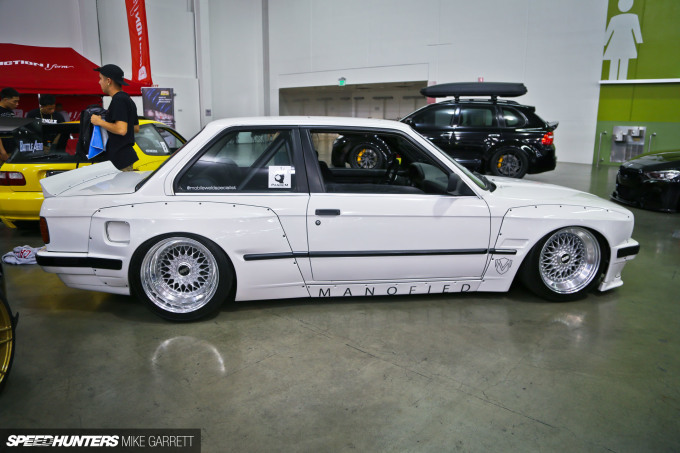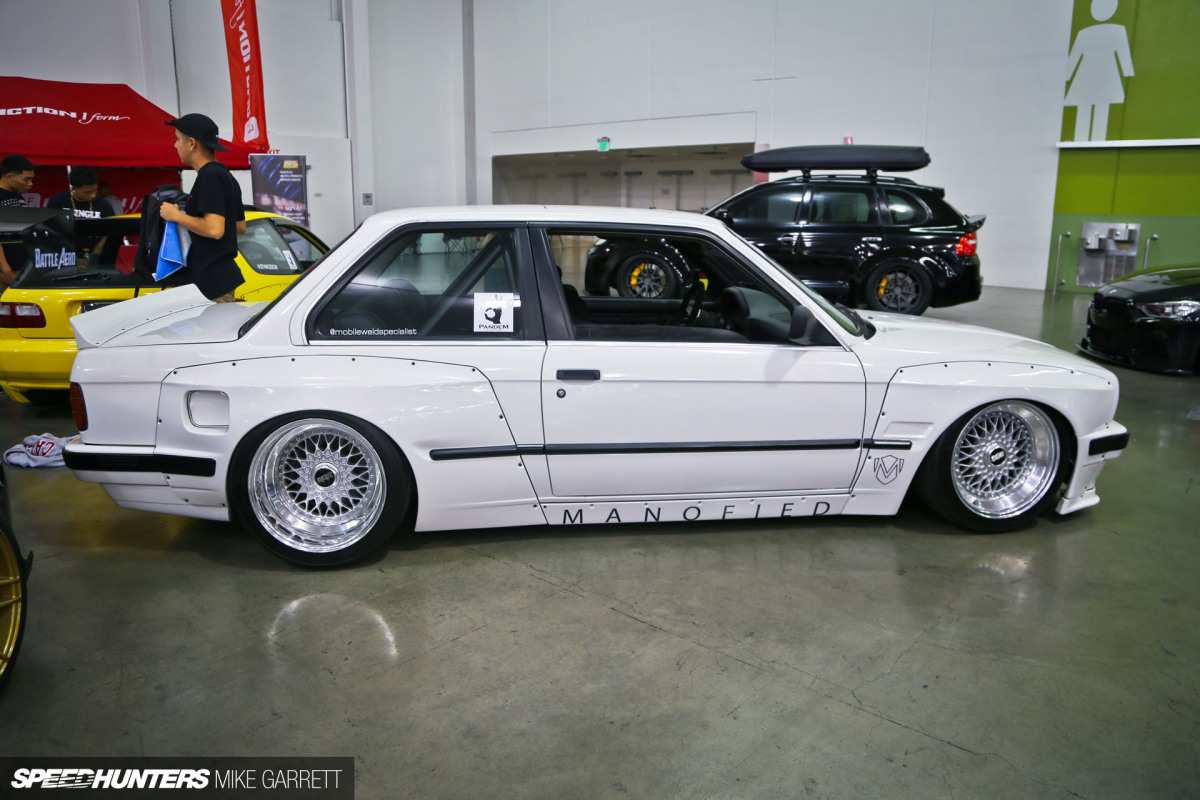 And speaking of BMW, this E30 from LTMW is one of the latest cars to model Rocket Bunny's Pandem wide-body conversion. The body shape works pretty well with the blister fenders, doesn't it?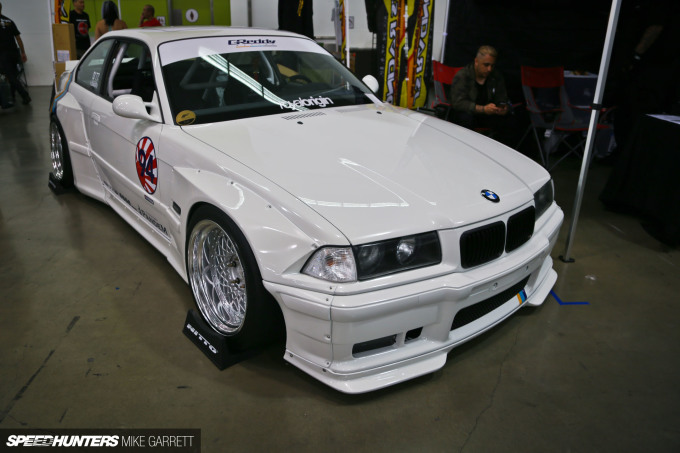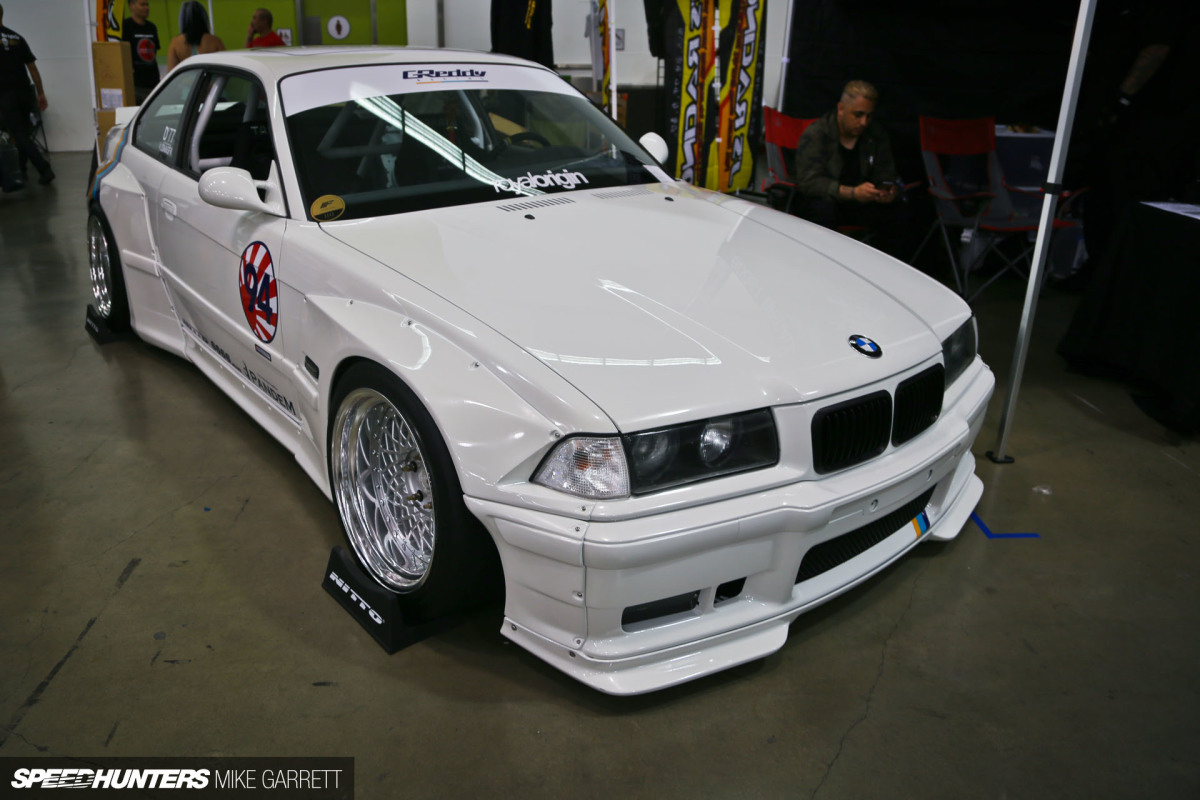 The E30 was joined by a few different E36 builds sporting the same Pandem kit, like this example displayed in the GReddy booth.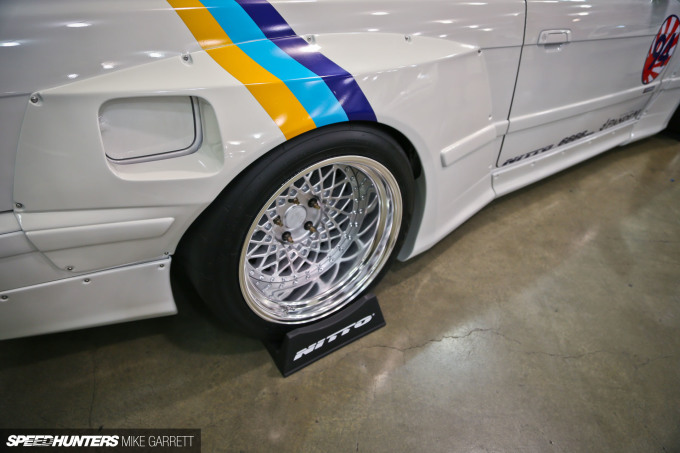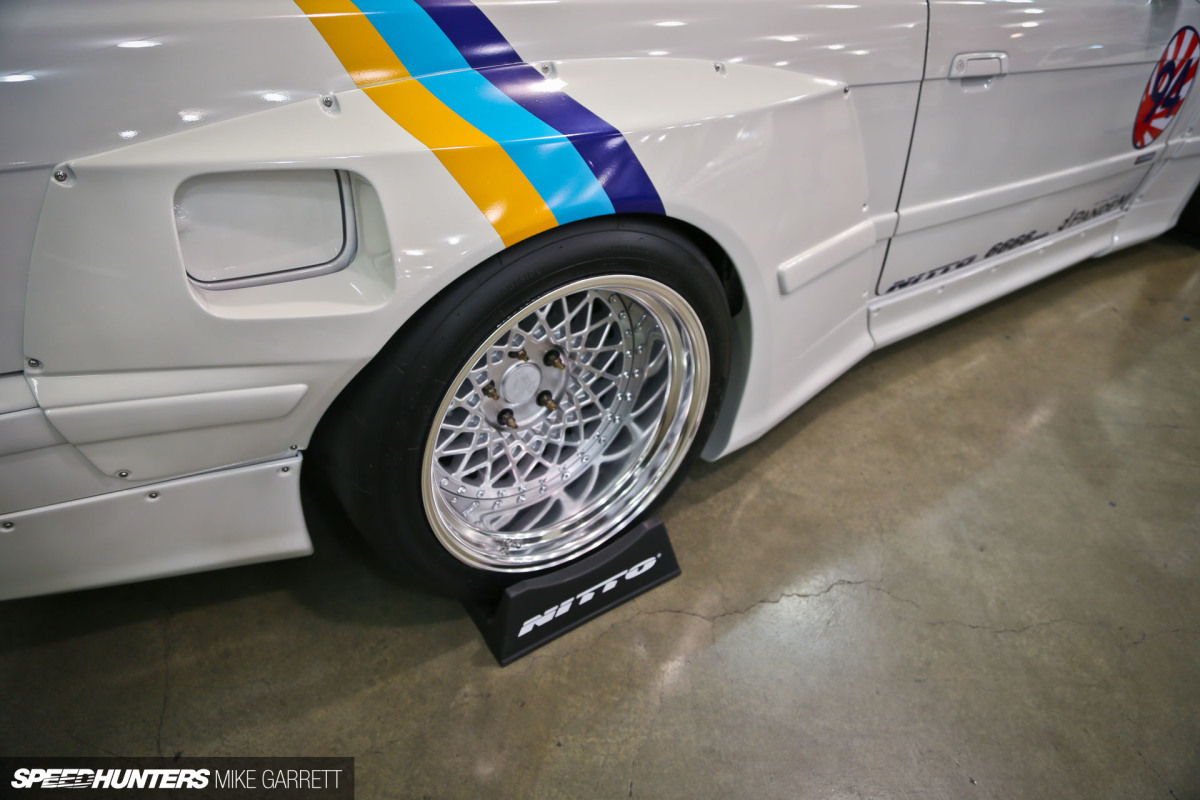 GReddy probably isn't the first brand you associate with the BMW scene, but the classic Trust racing stripes look right at home on the E36.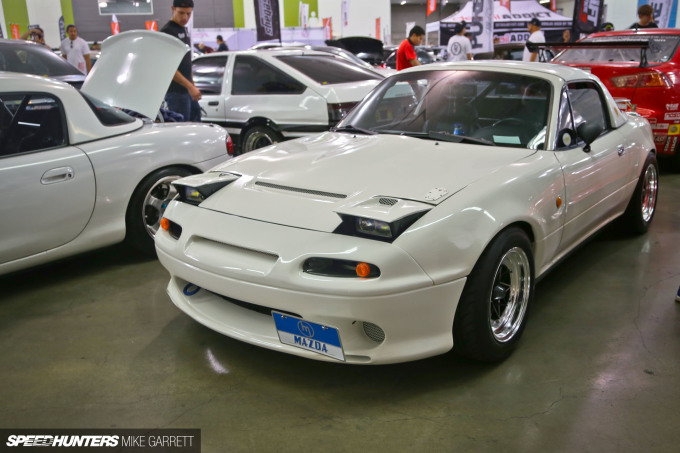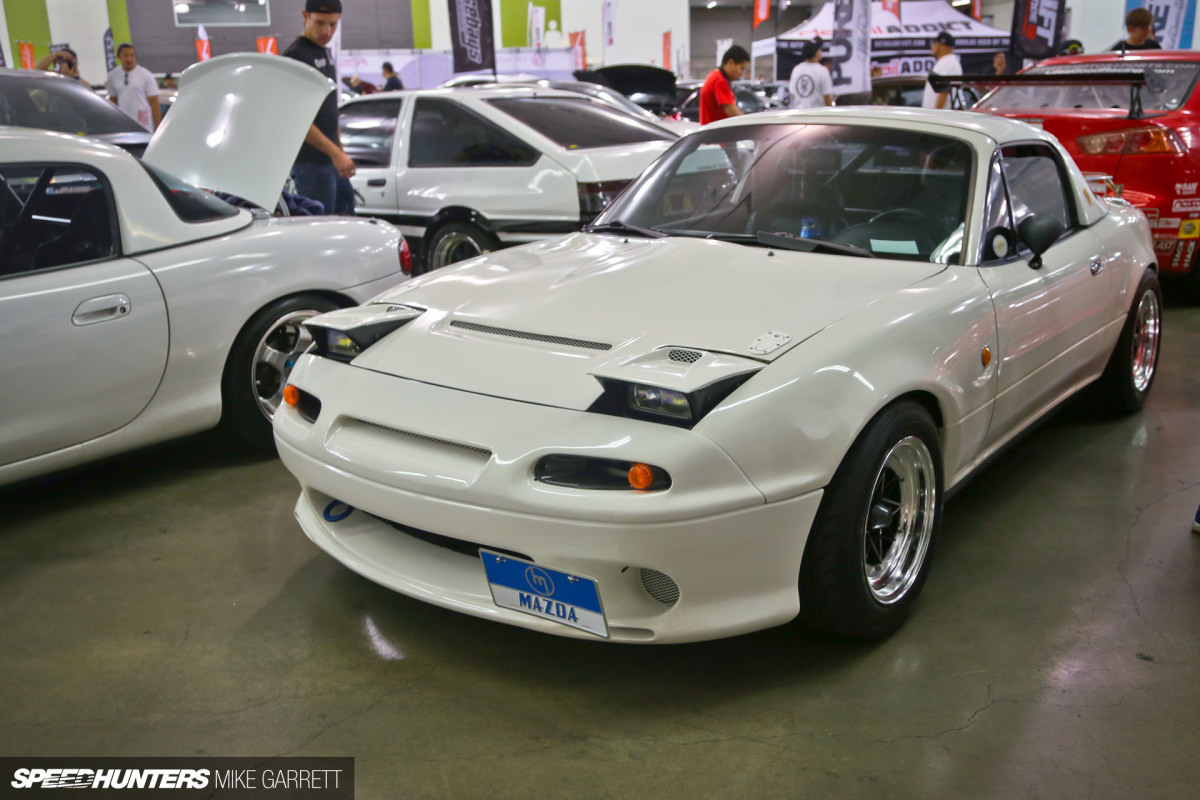 While Wekfest is certainly a place where you can see attention-grabbing customization trends, there were also plenty of subtler, more detail-oriented builds. This NA Miata from the Garage Star crew was one of them.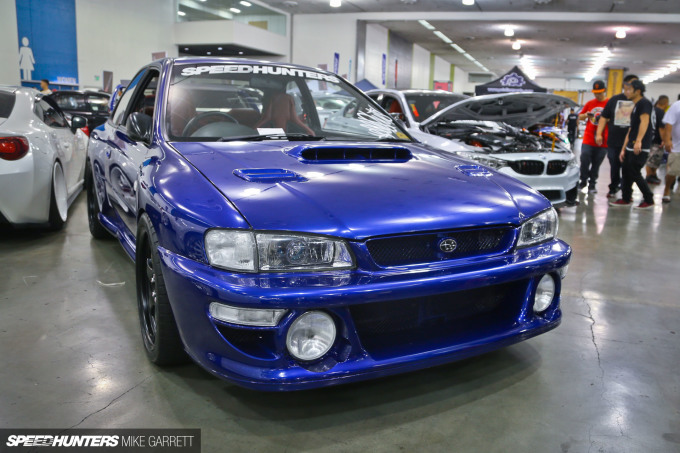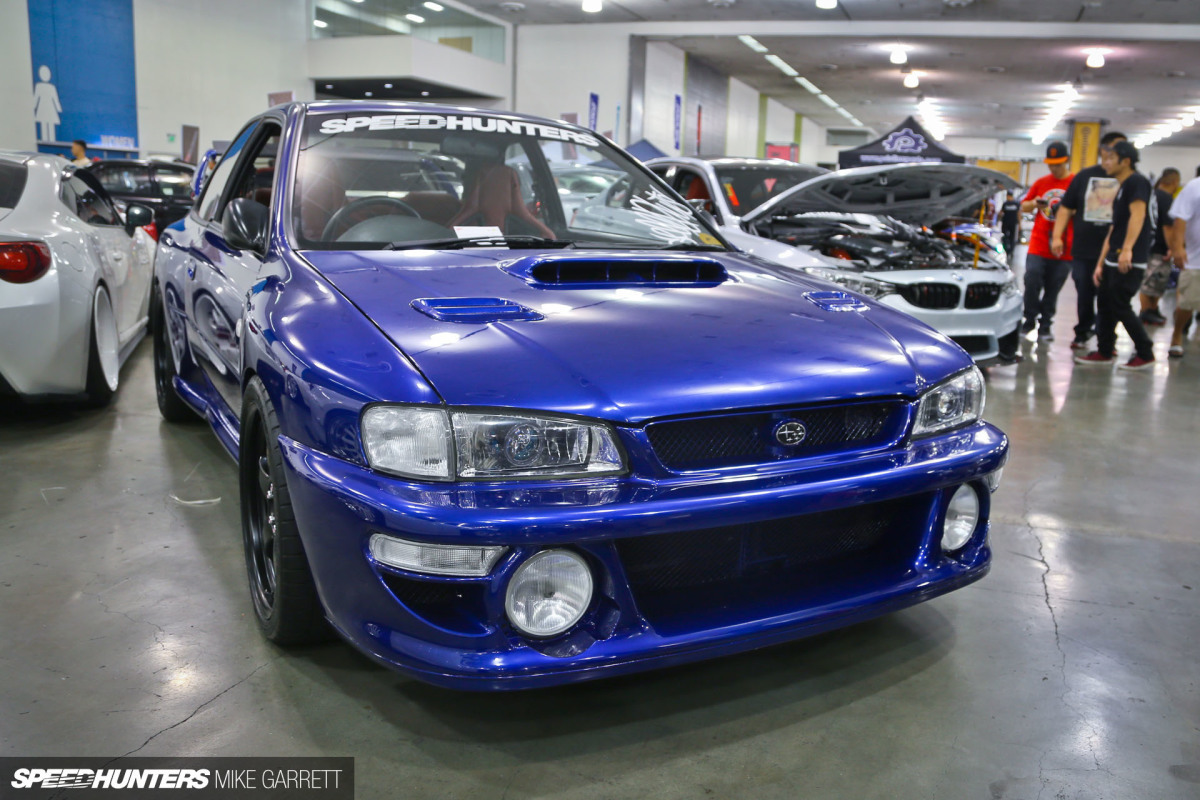 As was this tasteful GC chassis Impreza that was wearing one of our Speedhunters windshield banners.
Engine Swaps For Days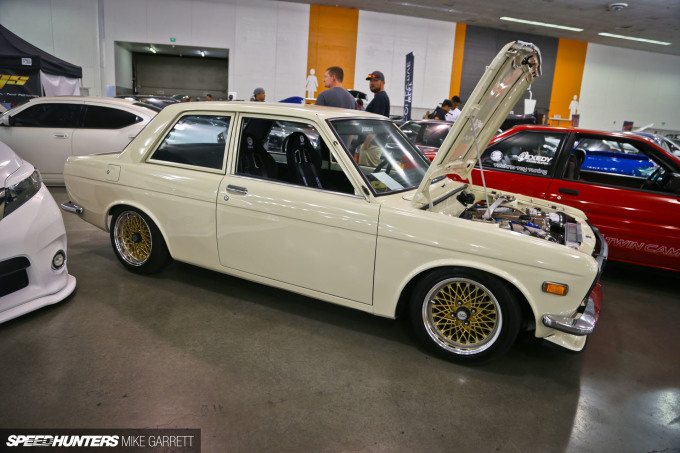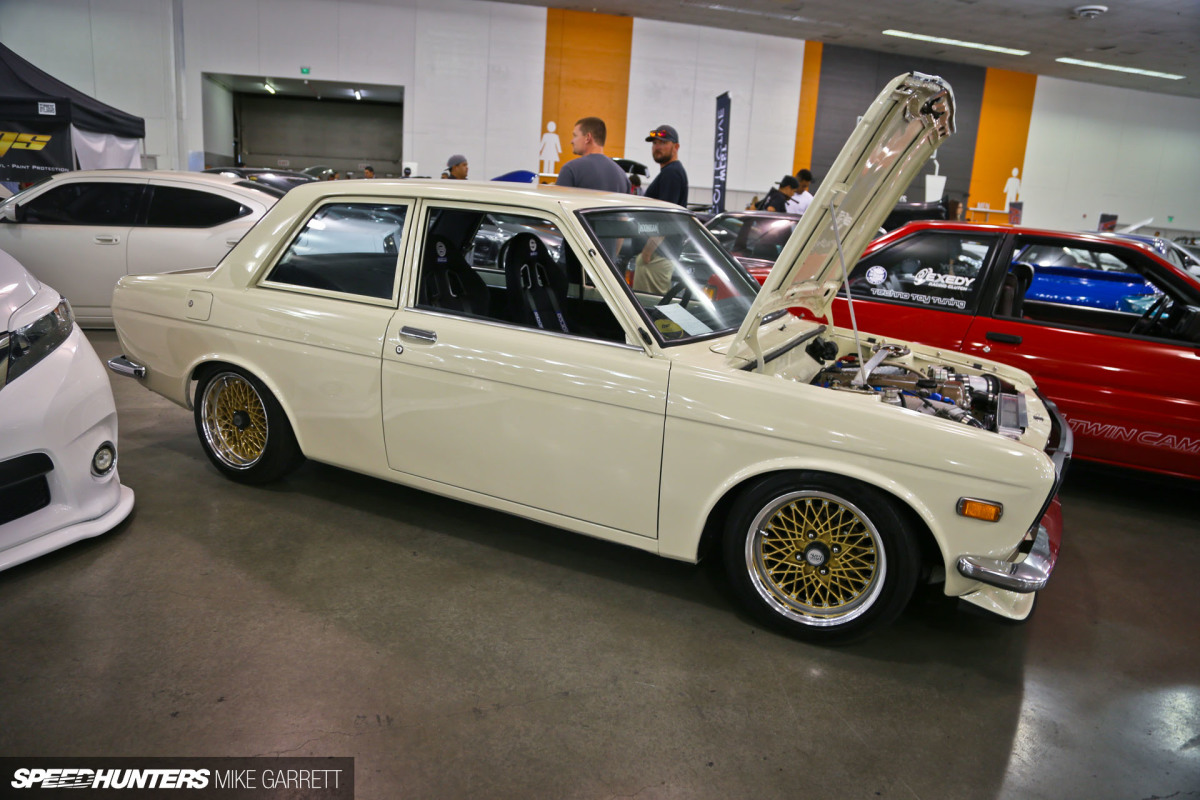 Another thing I noticed as I made my way around the exhibit hall were the number of cars sporting engine swaps. This cream colored two-door Datsun 510 was one that caught my eye.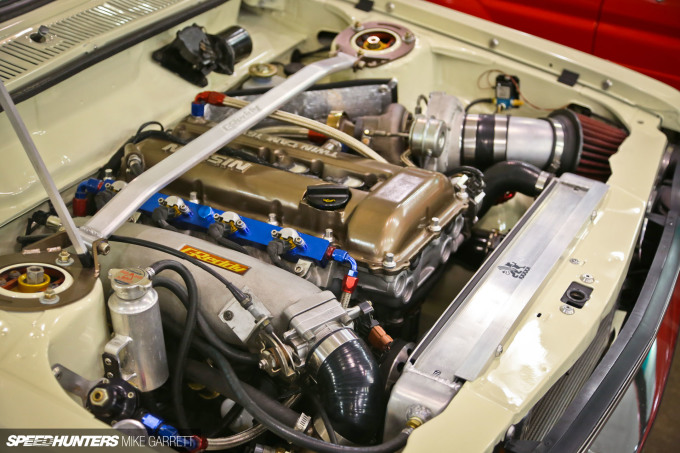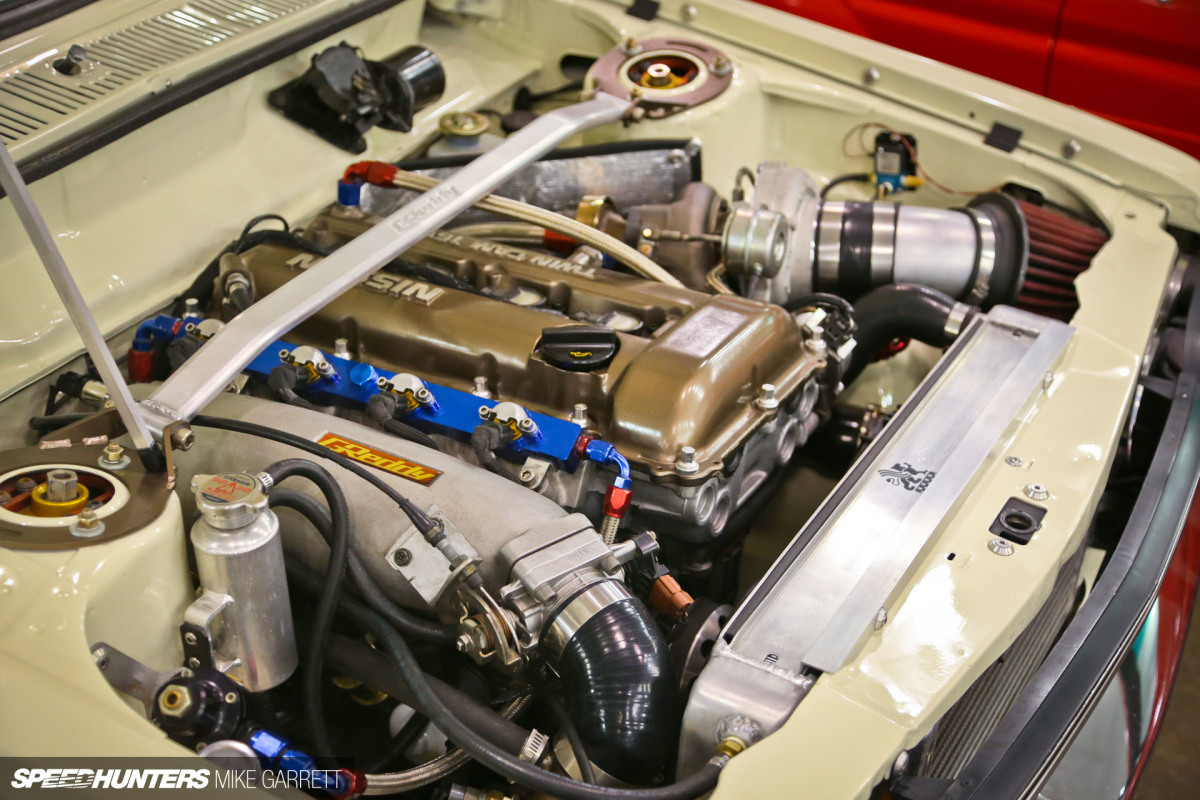 It was packing a very clean SR20DET which had plenty of performance goodies thrown at it.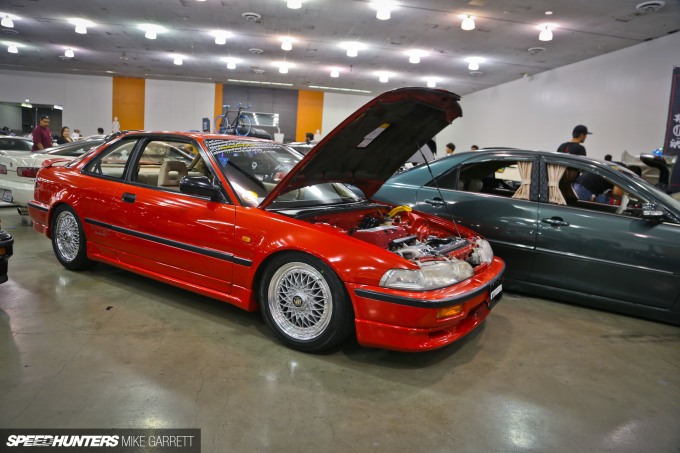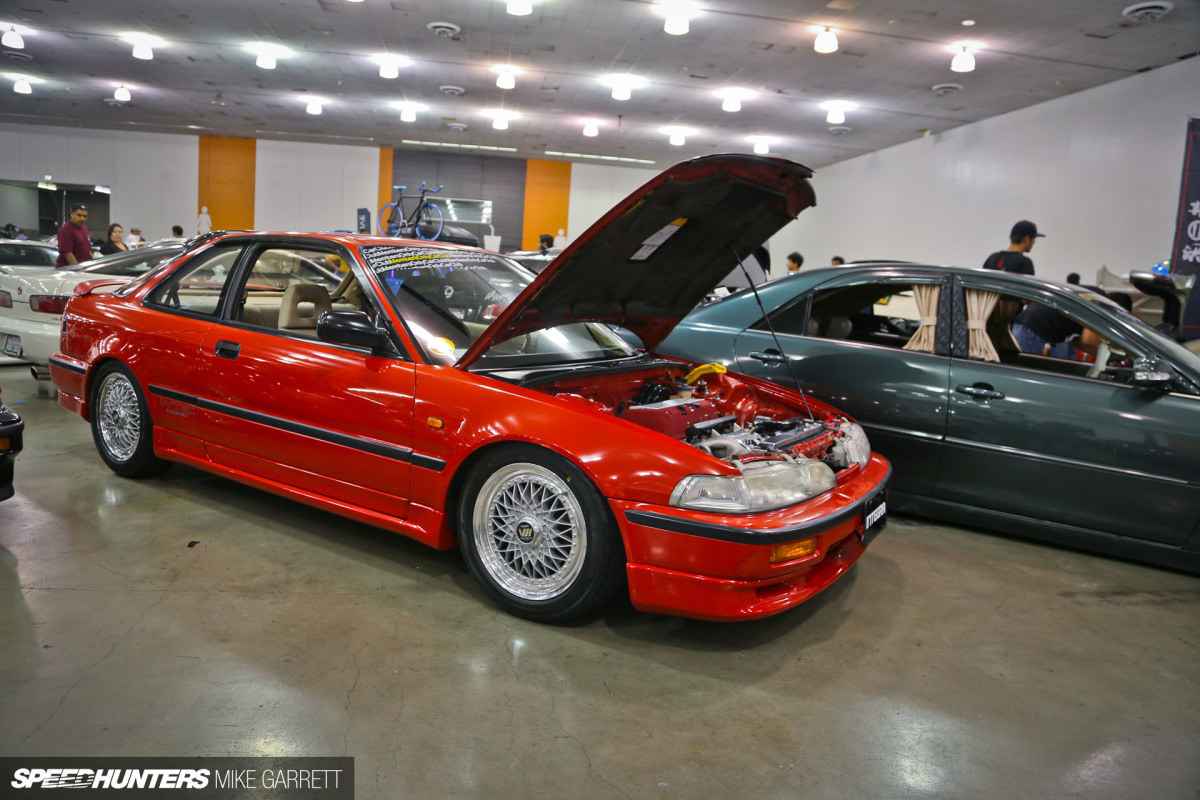 A little newer but just as classic was this super clean DA chassis Integra rolling on a set of old school RAYS Volk Racing mesh wheels.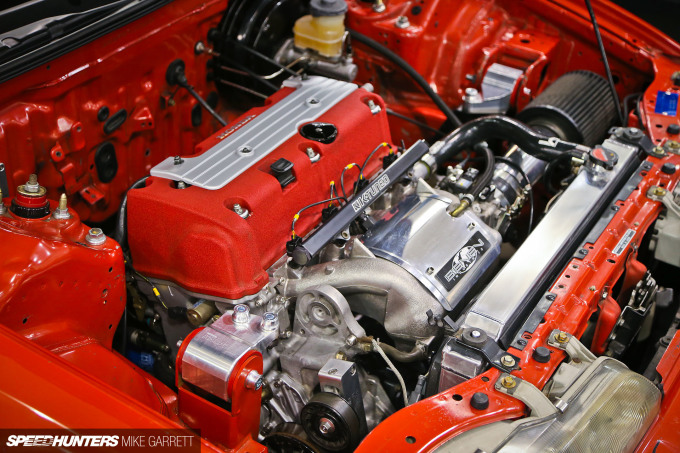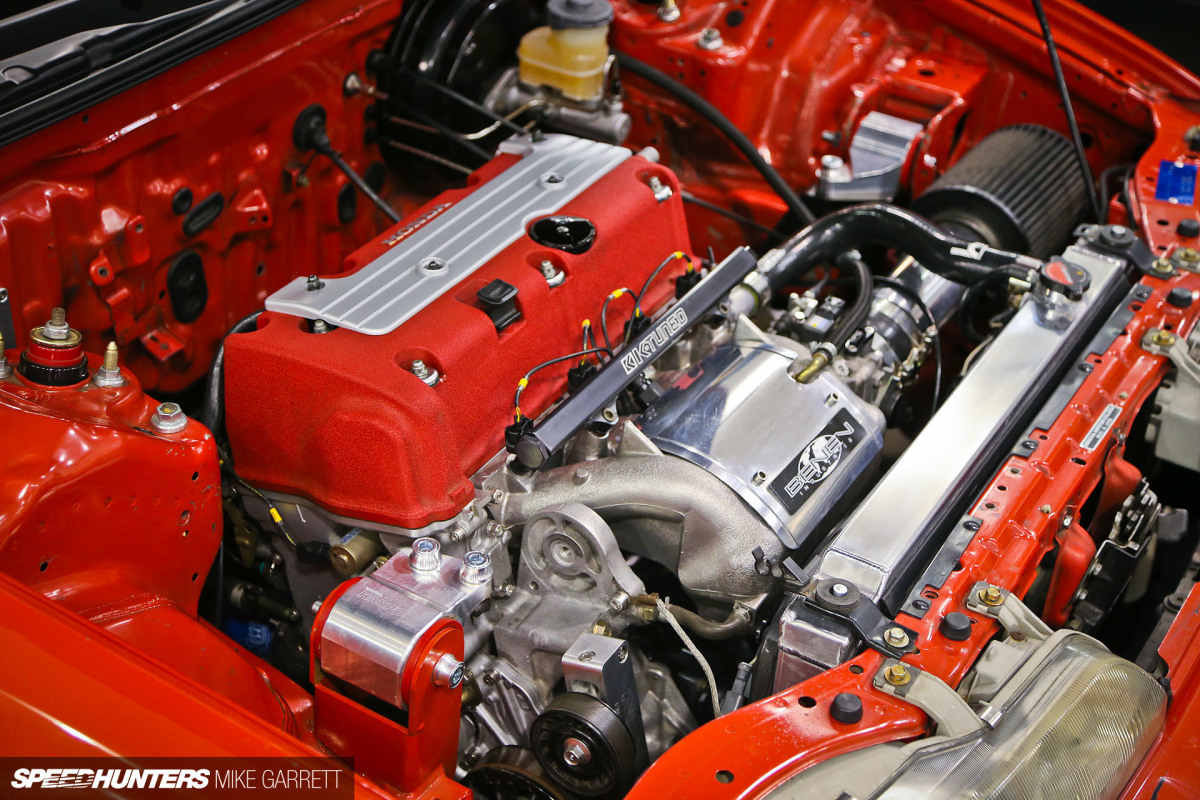 And while the exterior had a period correct vibe to it, the original B-series engine was swapped out in favor of this more contemporary K-series setup.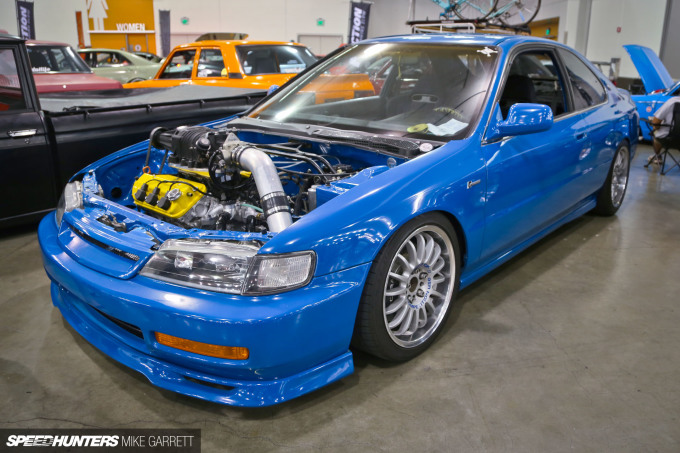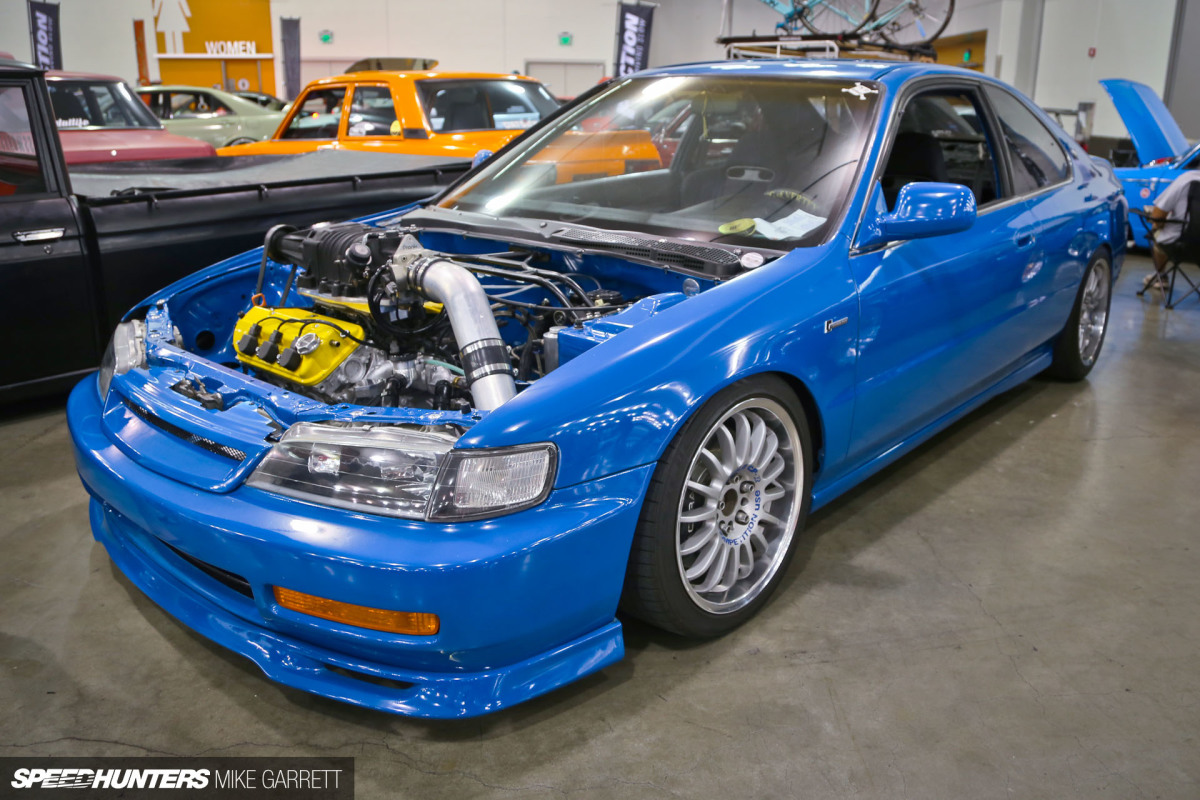 When you think of engine swaps for 1990s-era Honda Accords, the proven H22A VTEC four-cylinder is the most obvious choice. But the owner of this Accord Coupe took his engine setup a few steps further.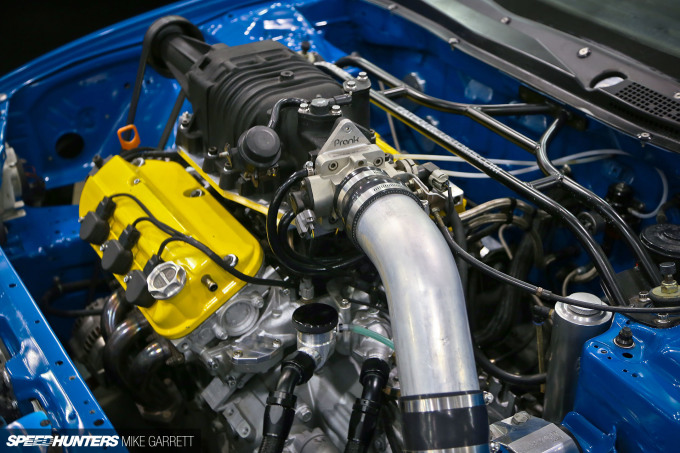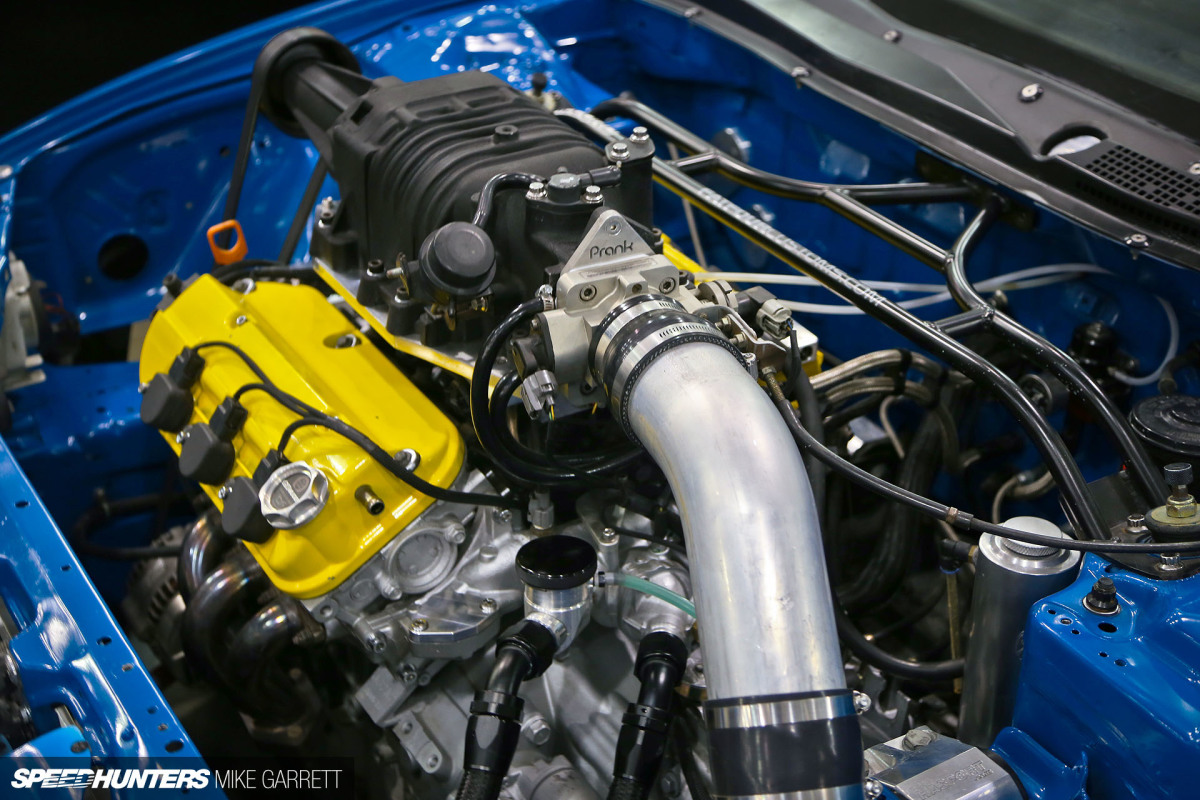 Yes, that's a J32 V6 with a big supercharger sitting on top of it, and no, I'm not exactly sure how you get a hood over that! It was definitely one of the more unusual Honda builds at the show this year.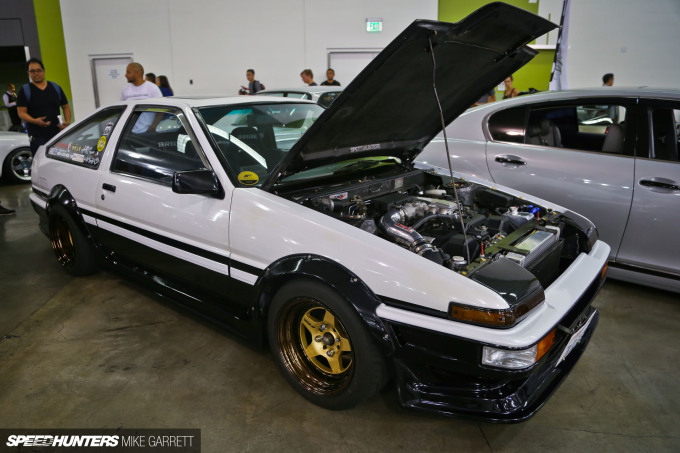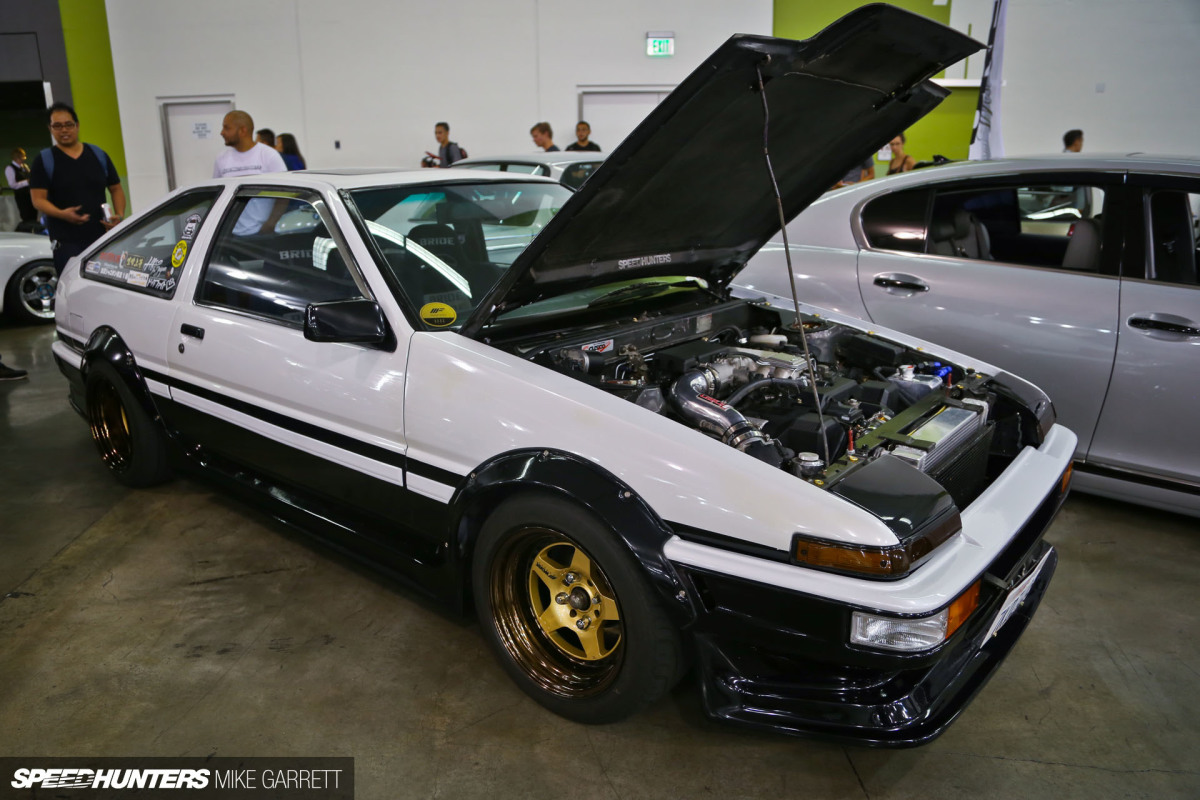 This panda-colored AE86 on Work CR01s would be an impressive machine even if it was still rocking a 16-valve 4A-GE – but that's not what was powering this car.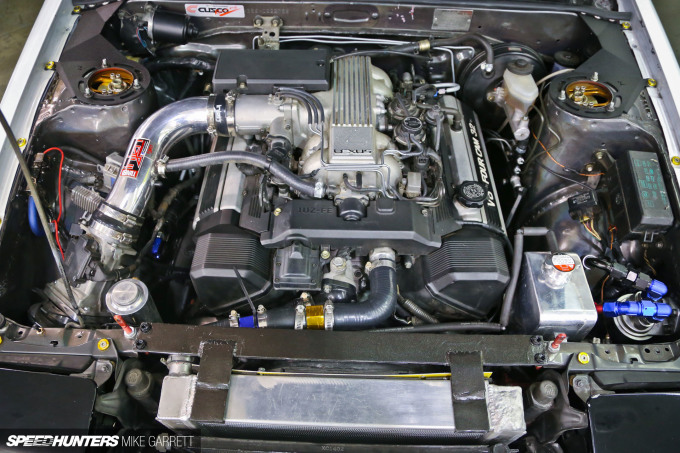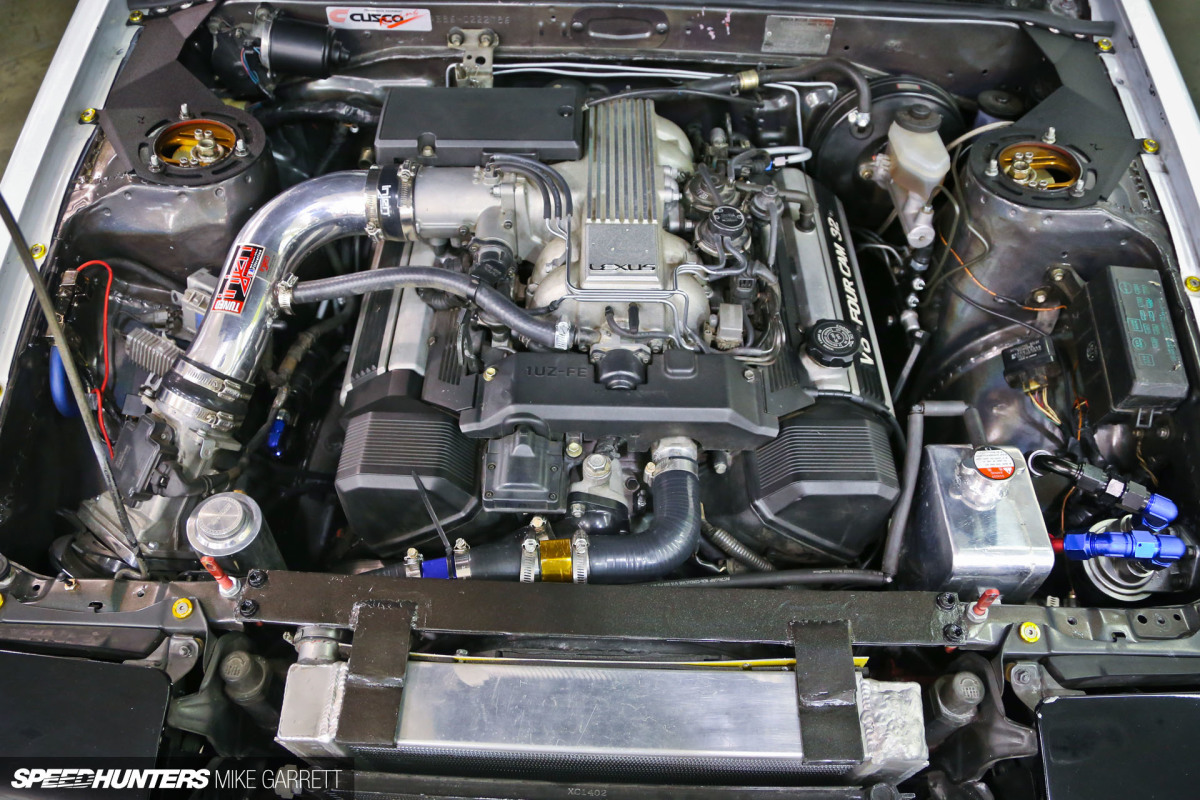 Instead it has a 1UZ-FE V8 sitting in its engine bay, a motor that even in stock form makes a lot of power for the lightweight AE86 chassis. No wonder this swap is becoming so popular.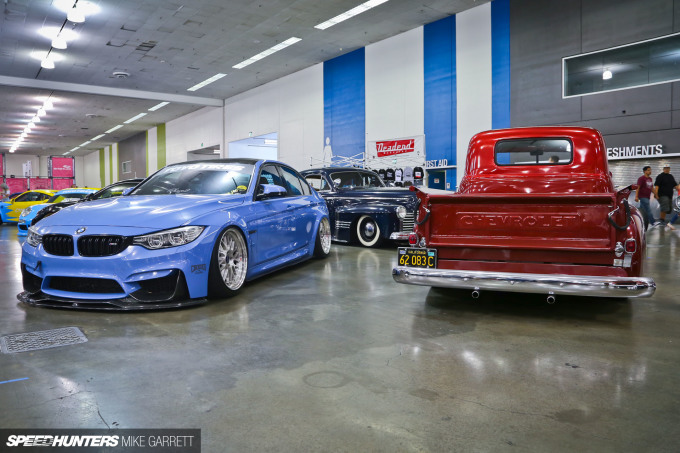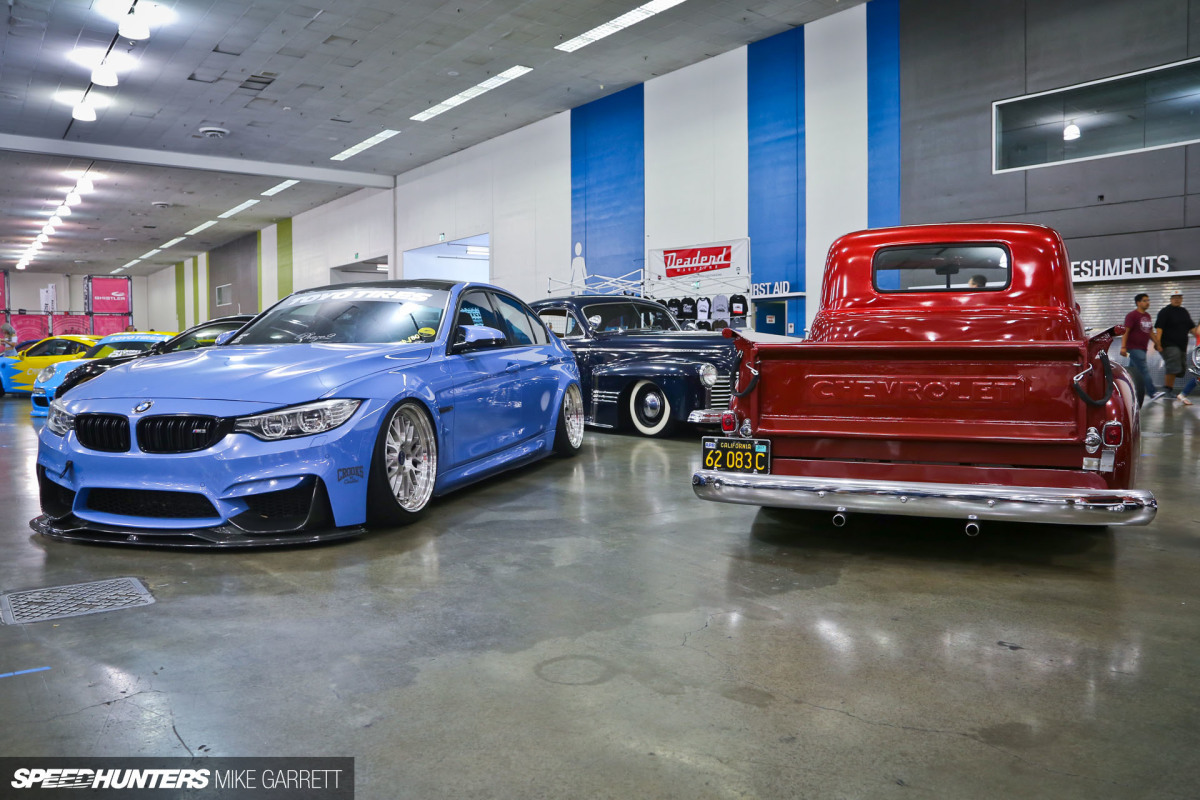 Whether it was the thousands of people lining up to get in or the hundreds of diverse vehicles parked inside the show, the popularity of Wekfest is showing no sign of dropping off.
This really just scratches the surface of the cool stuff I found in San Jose this year, so stay tuned for more detailed looks at several of my favorite builds from the show.
Mike Garrett
Instagram: japanifornia
mike@speedhunters.com
Cutting Room Floor