Stance. There, I said it.
It's the one word that always provokes a response from the automotive community. I won't go into the semantics of why this is ridiculous – we've been there before – but it always seems to get people riled up, especially when it's an approach that's applied to a performance model. Such as a Mitsubishi Lancer Evolution IX MR.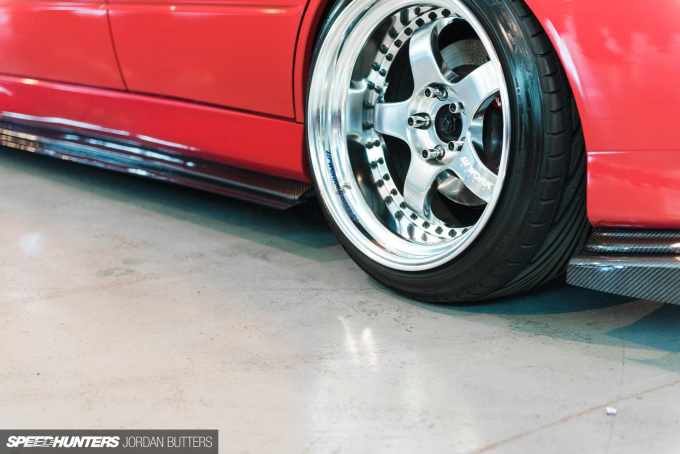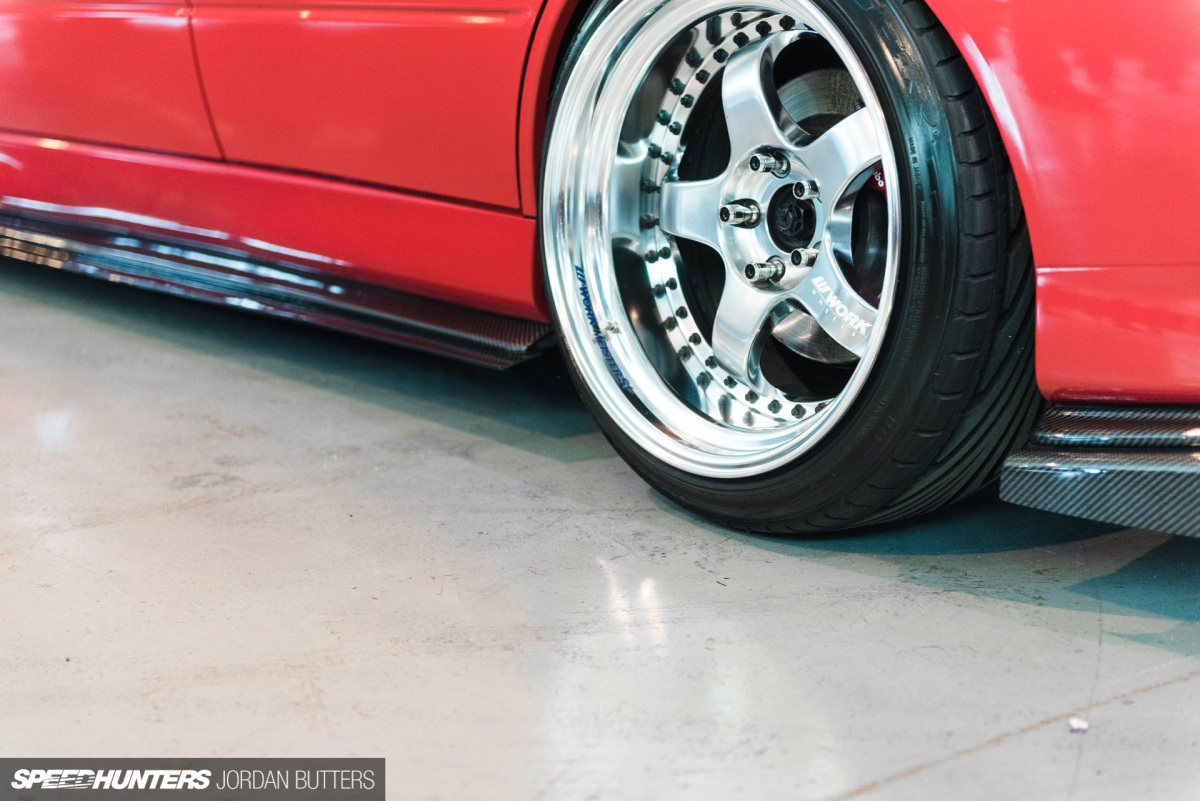 But can a car like this be 'stanced' (shudder) and still offer a great driving experience? Personally, I don't see why not. I've driven (and owned) cars with low offsets and moderately stretched tyres before and, while it might not be the optimum setup for track handling, you can certainly still drive them within the limits of what's possible on public roads.
Along with my blatant abuse of the 'S' word, I know we've come into a bit of stick in the past for not featuring Mitsubishi Evos enough on the site, so I made it my mission to find an Evo at Players Show last weekend to bring to you. There are almost definitely more wild builds than this out there, but I was drawn to Aaron Palmer's 2006 Evo IX MR initially because of its US-inspired styling and subtle body modifications.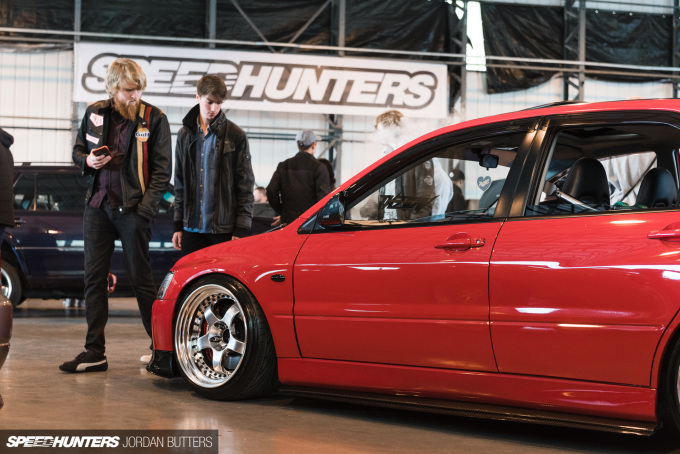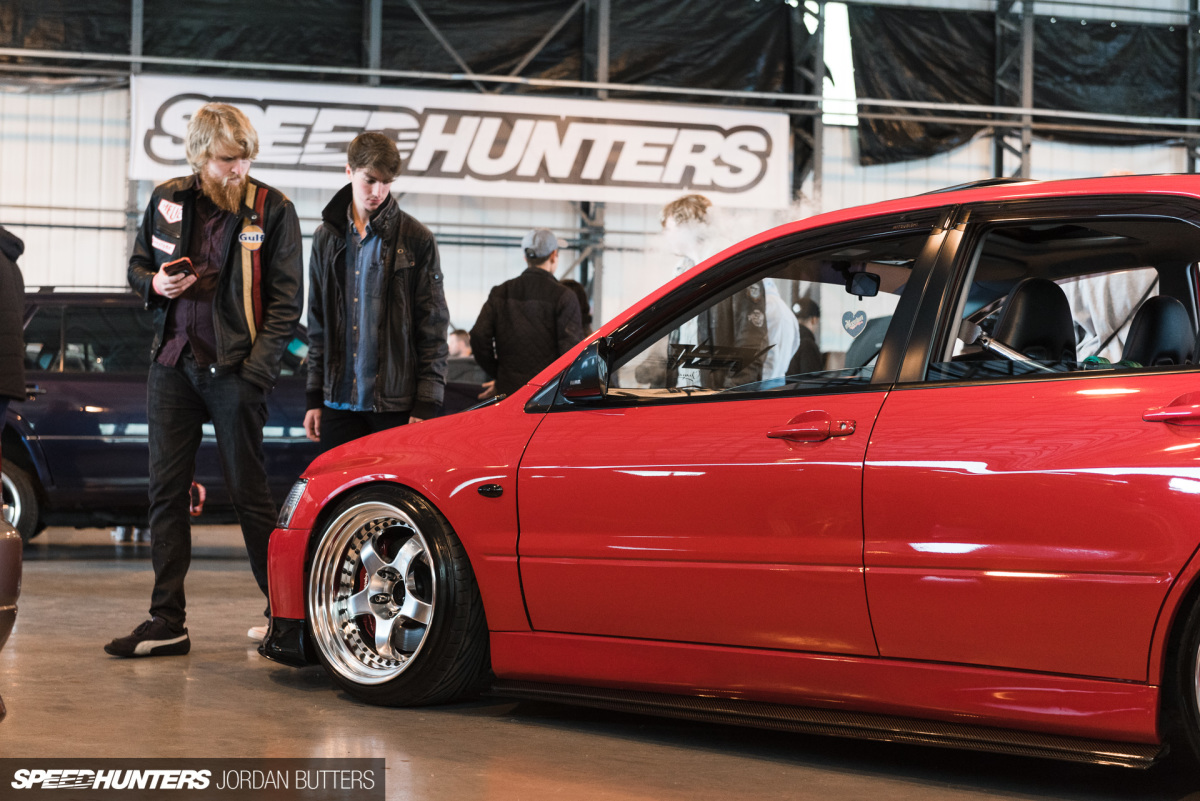 Actually, I tell a lie – I was first drawn to it because he was parked nicely in line with a huge Speedhunters banner and I thought it'd make for a nice image.
There's a top car show tip – park under branding if you want photos of your car.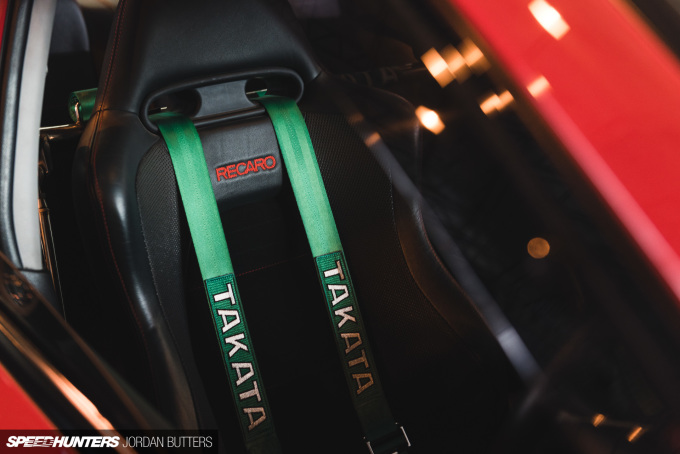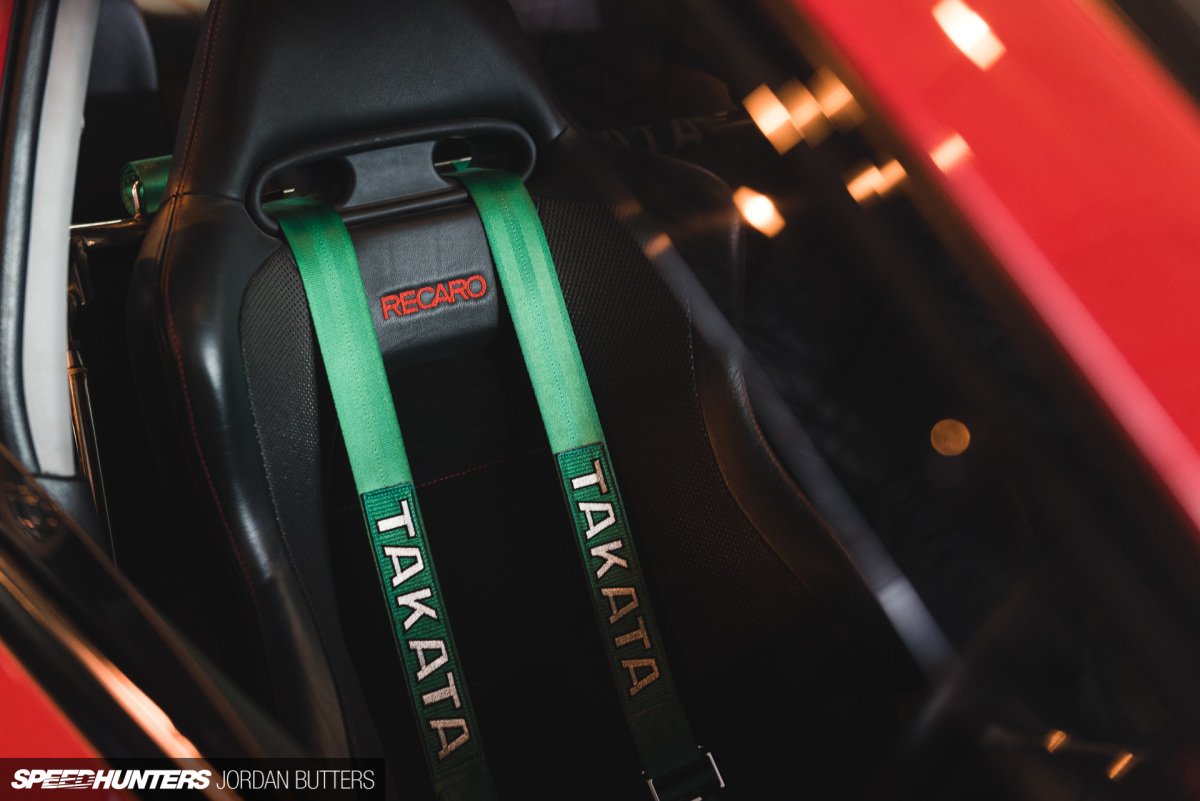 But after getting the shot I wanted, I had a closer look and found lots of nice details worth sharing. Like, for example, that this is an imported model Evo IX MR with lots of little options that you don't find on the UK cars, such as a sunroof, and the part leather/part Alcantara Recaro seats.
Aaron purchased the car almost four years ago as a standard import and, as is commonplace, quickly got carried away with making one or two changes to it.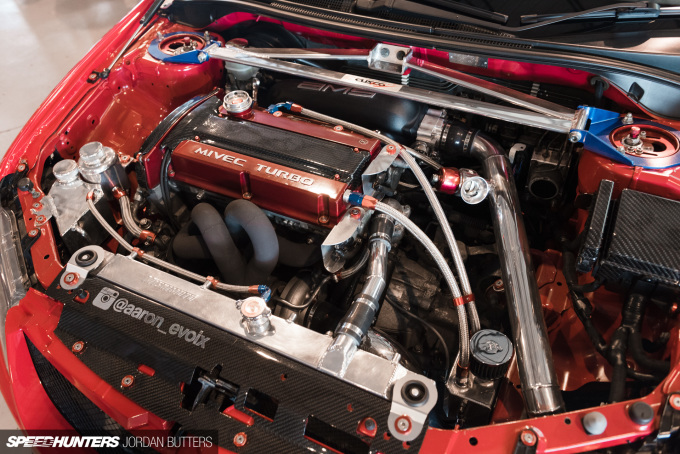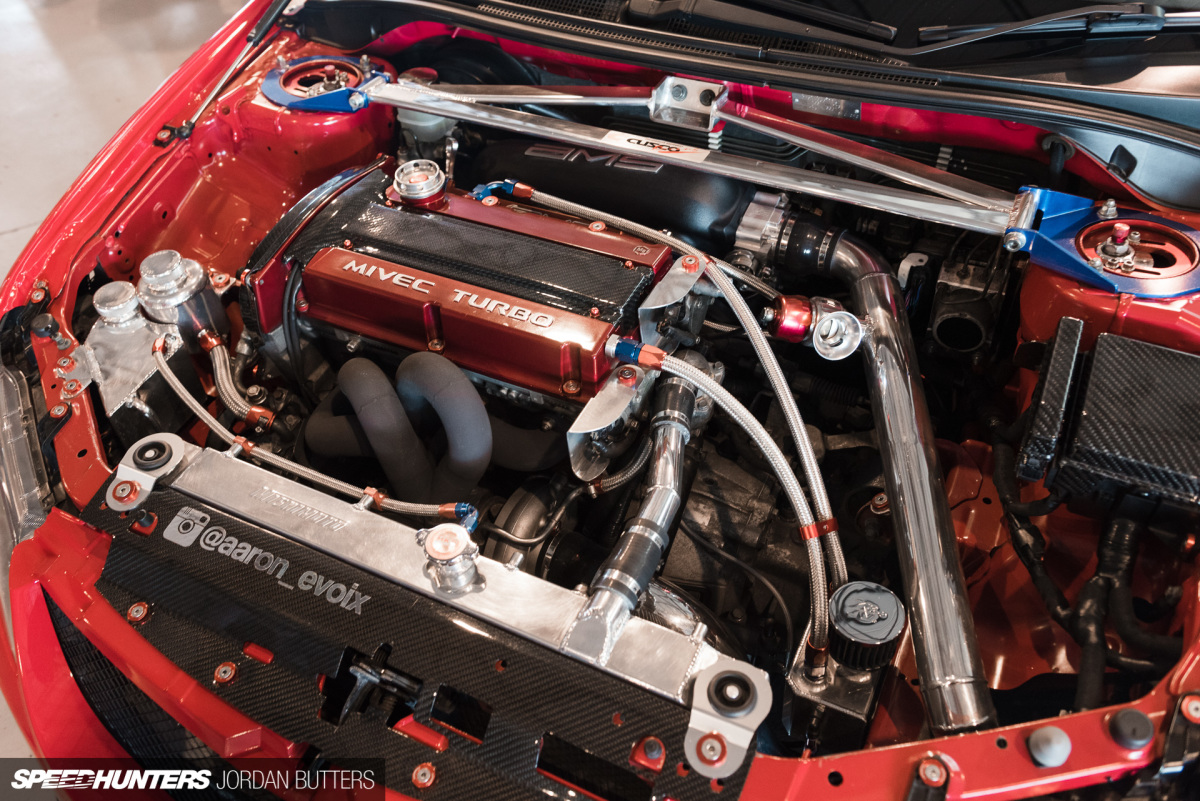 Under the bonnet, the later-spec MIVEC-equipped 4G63T has been upgraded with some choice bolt ons. An A'PEXi air filter with 80mm custom intake provides the TD05 turbocharger with sufficient clean air, before boost is pushed through a GReddy intercooler, S90 throttle body and AMS F1-I inlet manifold.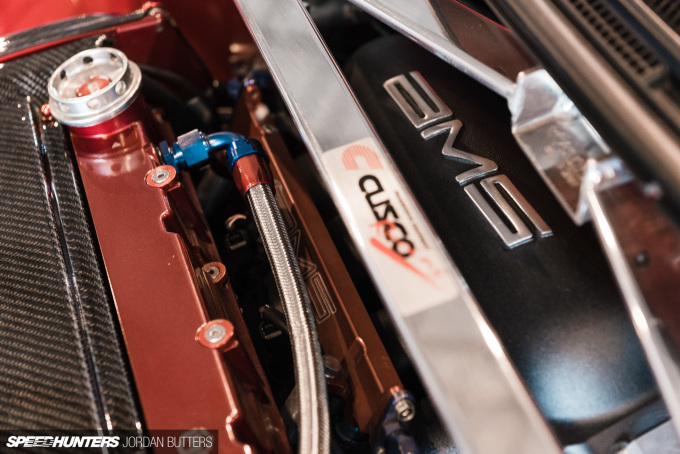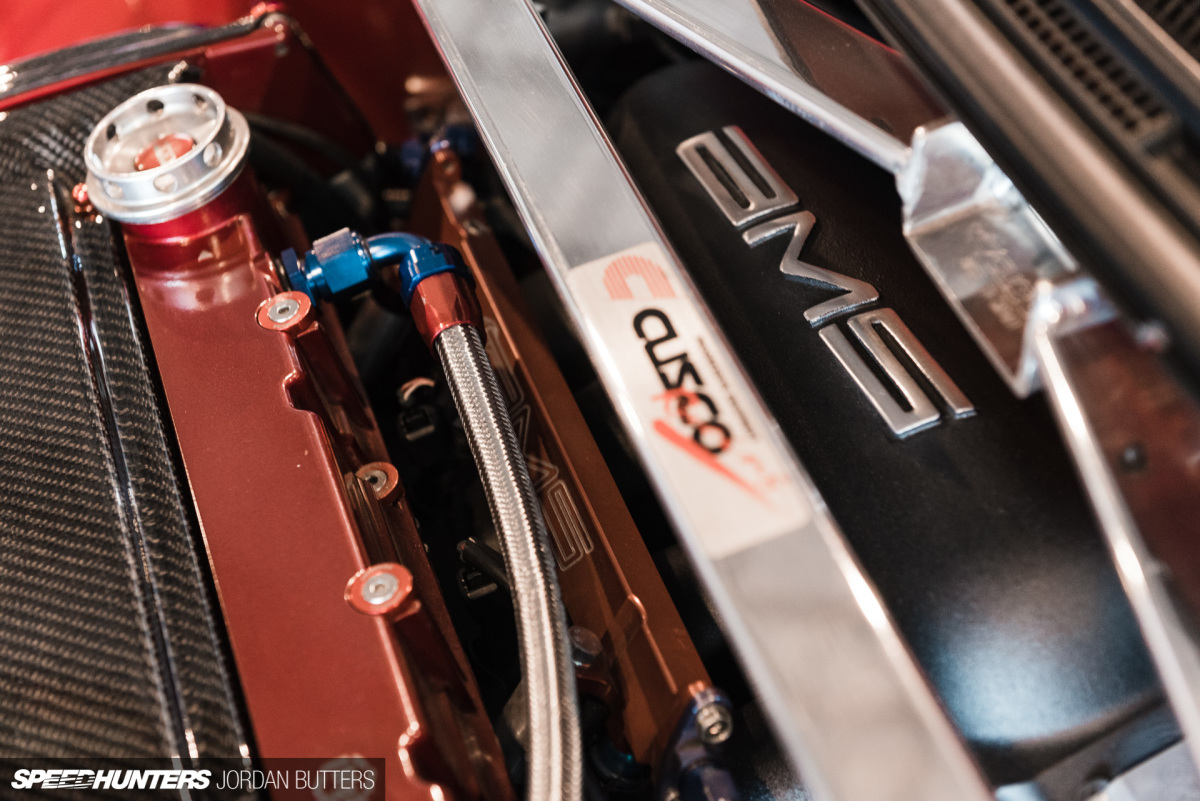 Fuelling is courtesy of and AMS fuel rail, Sytec FPR and 1,000cc injectors. A Link G4+ engine management system achieves a healthy power figure of 436bhp and 425lb/ft torque at 1.5bar (22psi) boost, complete with the benefits of anti-lag and launch control.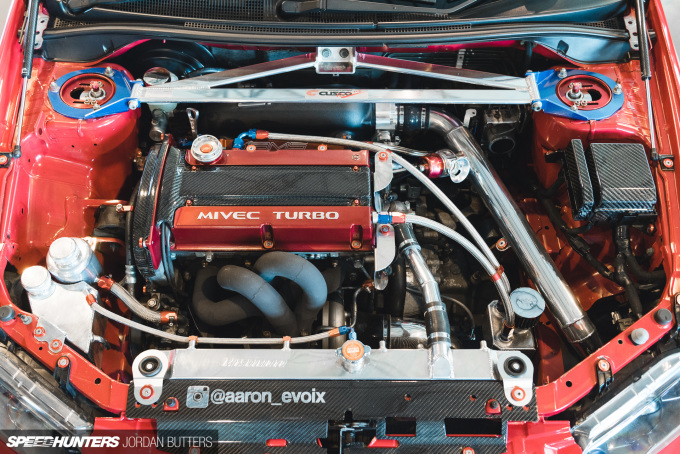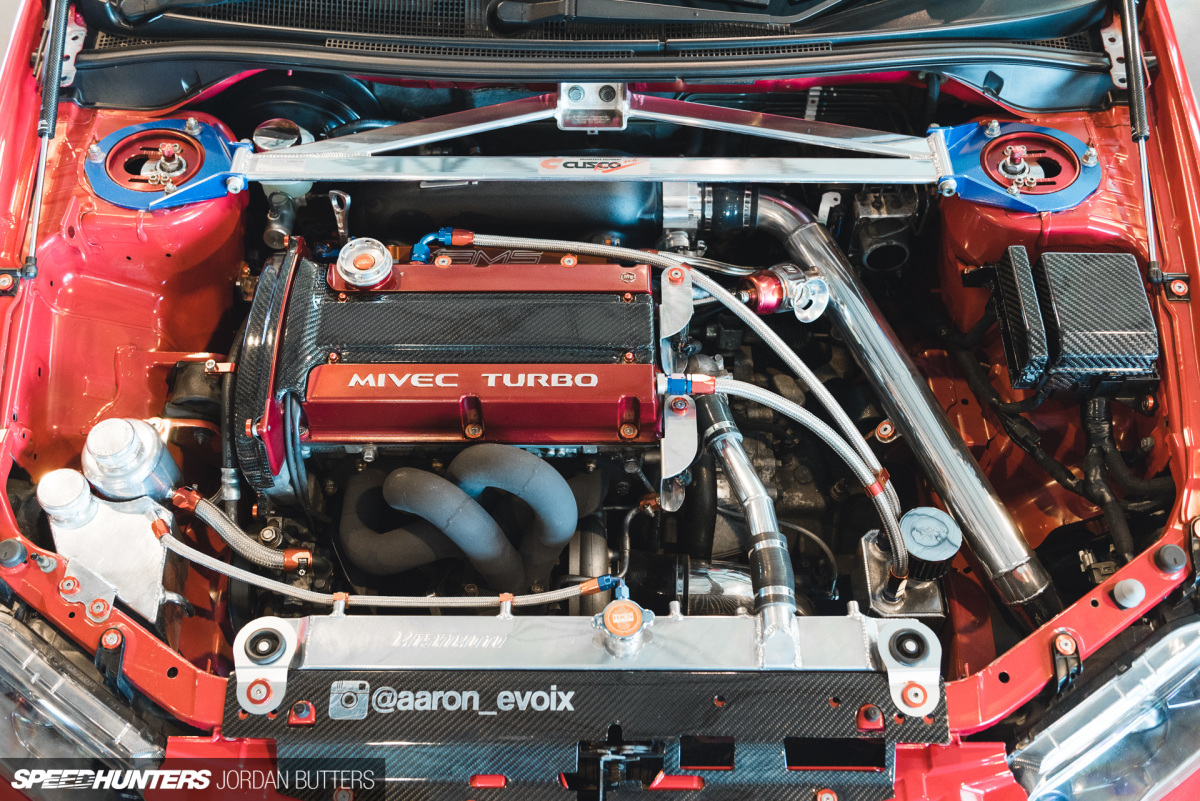 Removing many of the unsightly ancillaries, along with relocating the loom and battery and a host of engine dress-up parts, makes the engine look as good as it performs.
The exterior is set off by the car's aggressive stance, which Aaron says tends to annoy the average Evo enthusiast. Three-piece Work Wheels Meister S1s adorn each corner, measuring in at 18×10-inches with an offset of +5. The body is brought down to ground with MeisterR Zeta R coilovers.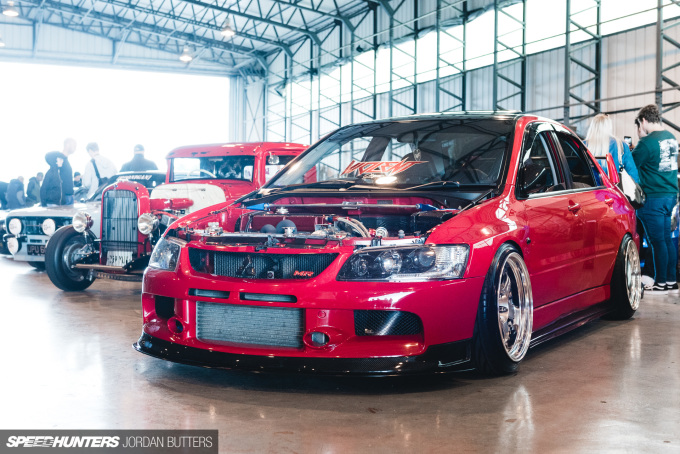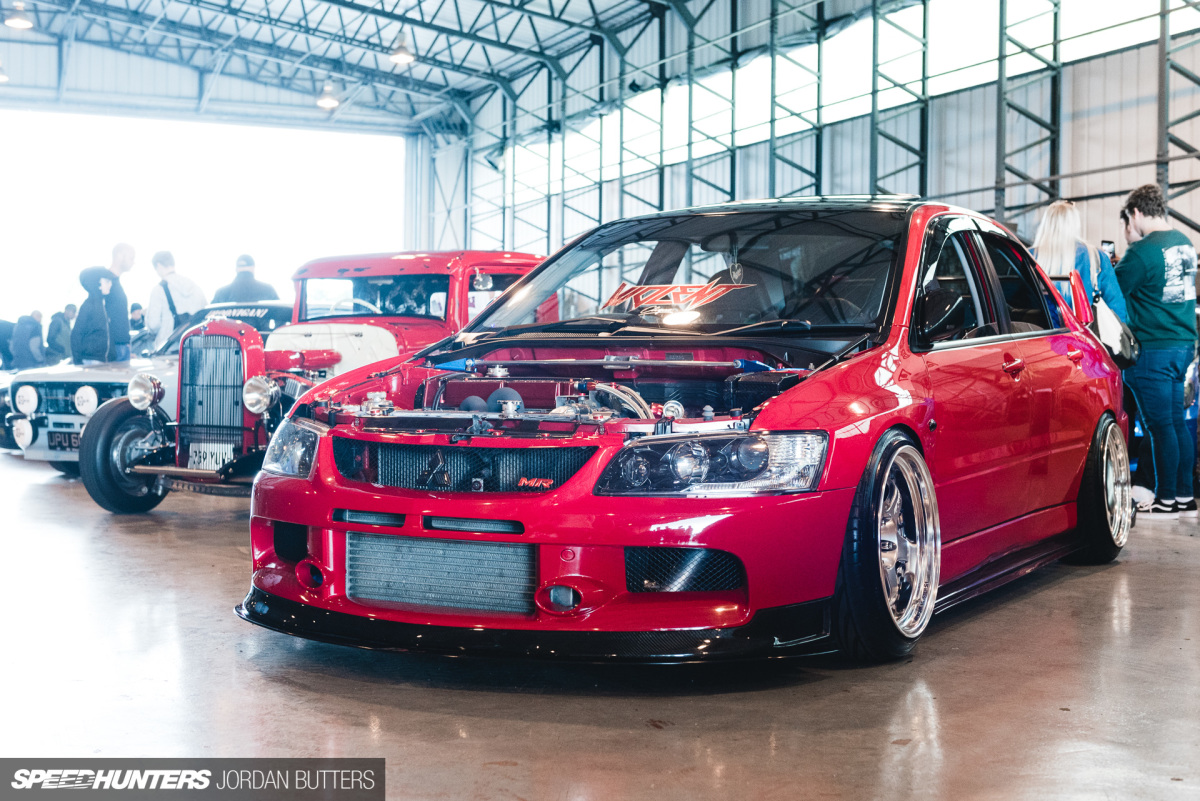 The IX is one of my favourite generations of Evo, and there's not much needed to improve upon the model in my opinion. Aaron's stuck to this ethos too, with an APR carbon front lip, Varis rear diffuser and a selection of carbon lips and extensions from Rexpeed. USDM rear lights and numberplate completes the trans-Atlantic conversion.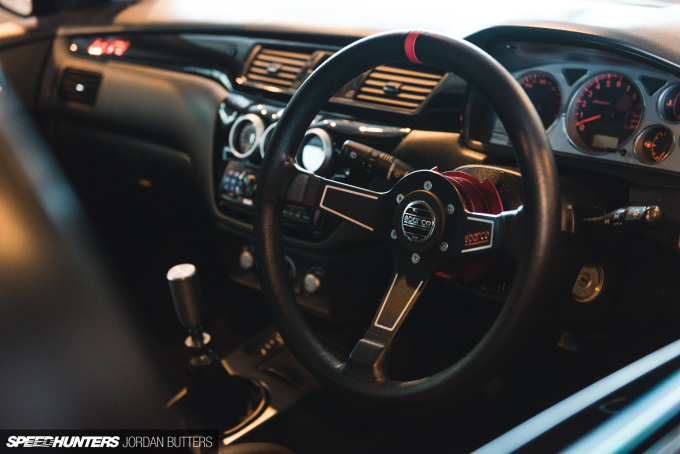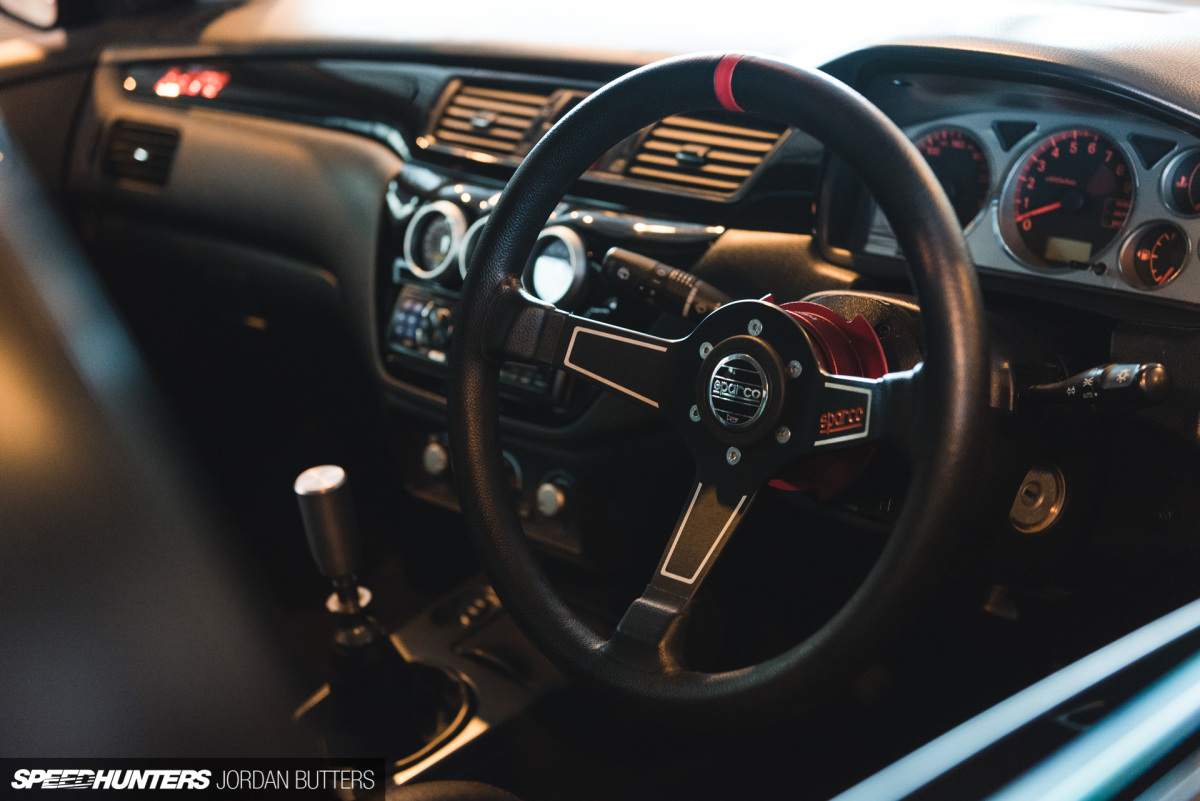 The interior is finished off with a set of Takata Racing harnesses, harness bar, Sparco L575 wheel and NRG quick-release hub, and a trio of digital AEM gauges to monitor boost, AFR and oil temperature.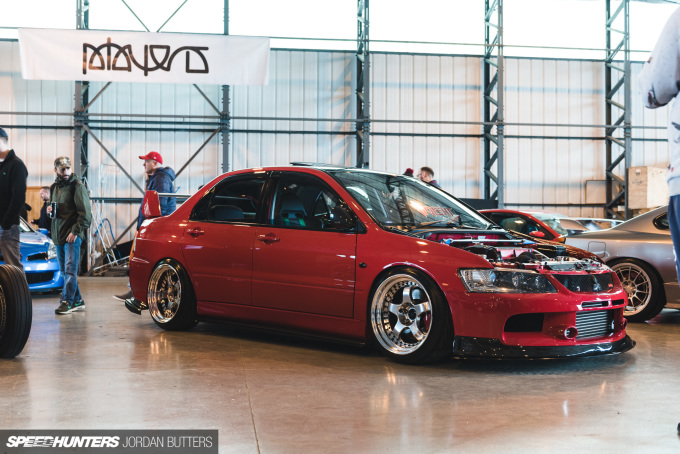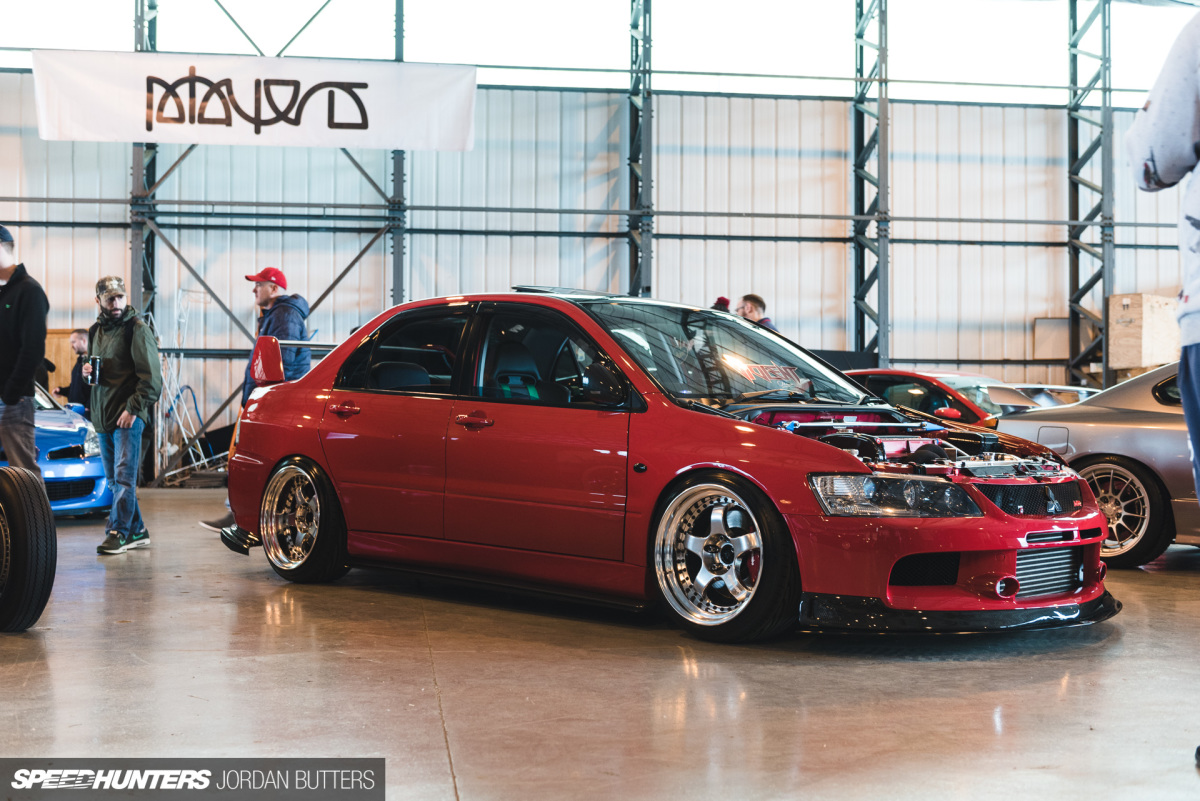 The result is a mean-looking, street-going Evo with more than enough power to keep a smile on your face. If you had it your way, is there anything you'd change?
Jordan Butters
Instagram: jordanbutters
Facebook: Jordan Butters Photography
jordan@speedhunters.com