DUB To LAX
Long before I was a Speedhunter, I was a Speedhunters reader.
On many levels, I think that I am still a reader before being a contributor. It's certainly easier to sit back and enjoy the rest of the team's work than to create my own. In saying that, the process of hunting speed is very rewarding. Challenging, but rewarding.
I spend more time than I would like to admit trying to think of new angles for stories. A lot of the time, I come back to trying to create the kind of stories that I enjoy reading most. When I see Larry or Dino off on another adventure, I'm often more excited for their behind the scenes stuff than the actual event that they're going to covering. You can guess where this post is going…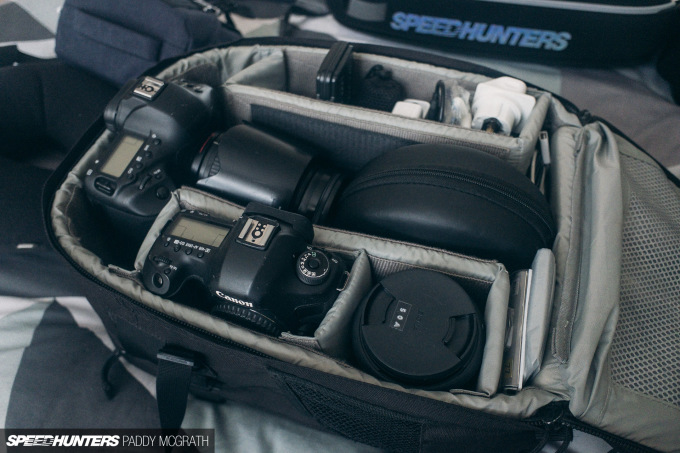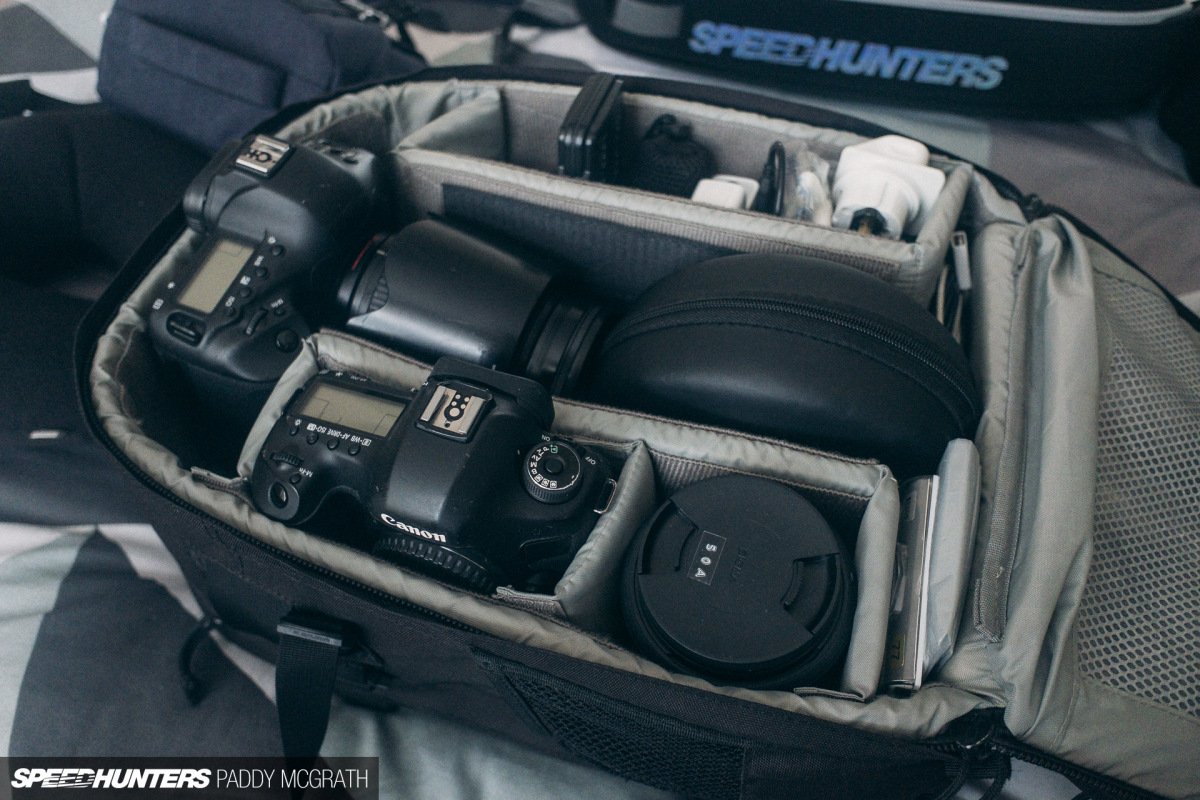 Today, as I write this, it's Monday April 24th, 2017. Just about a month ago, March 28th to be precise, I was packing my bags for what felt like the millionth time in the last couple of years, for the first round of Formula D in Long Beach. It would be my first FD event, and something I had been looking forward to for a very long time.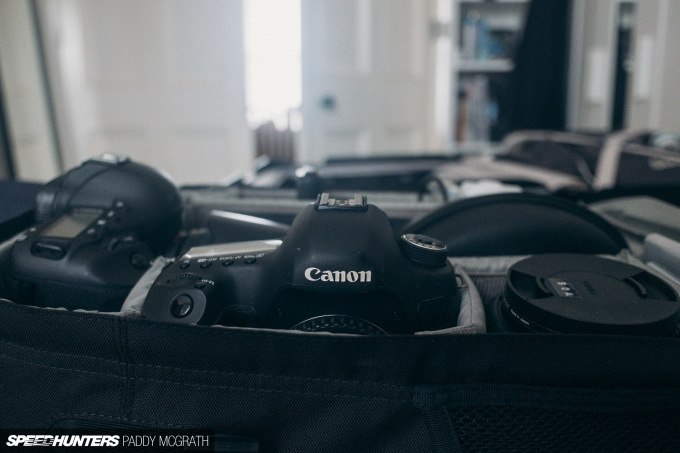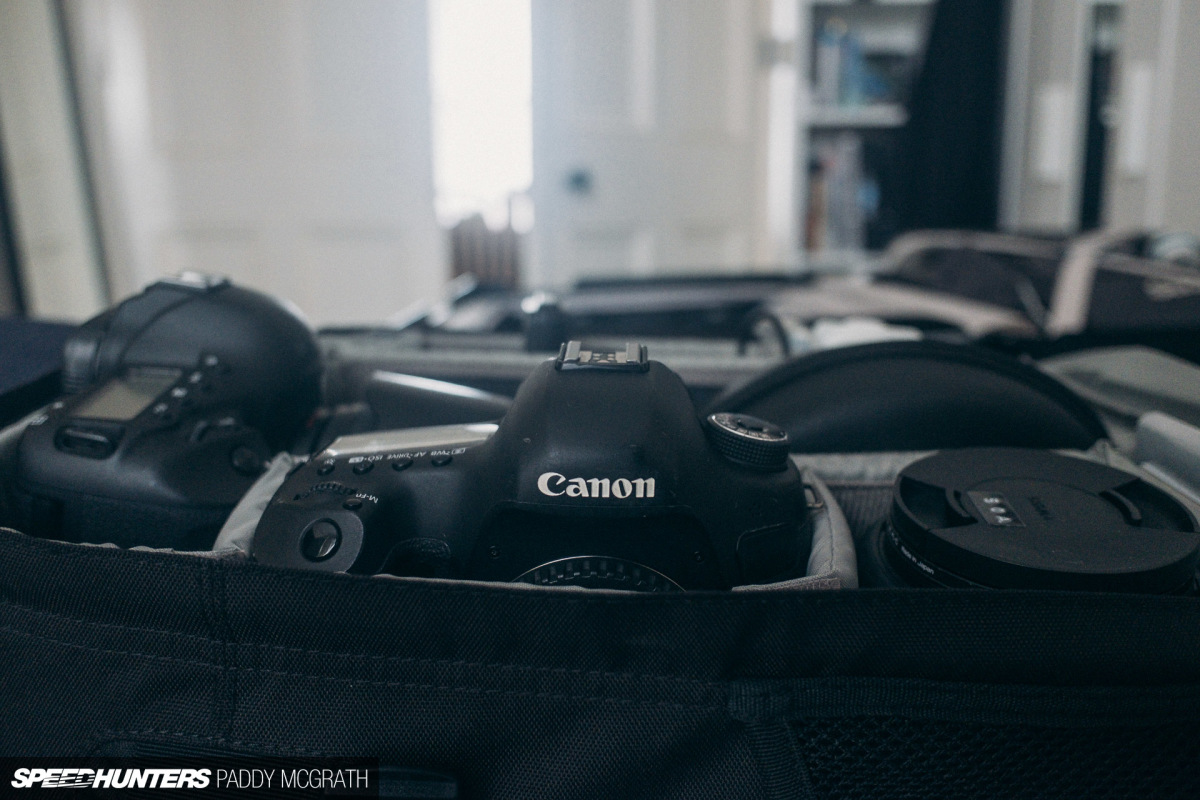 Regardless of the event, I always dread the process of choosing what equipment to bring when there's air travel involved. I try to keep as simple a setup as possible, knowing that I'll have to lug it around. It needs to be versatile, too, and be capable of dealing with any potential situation which might arise. For Long Beach, I packed my two Canon bodies (a 1DX and 5D MKIII) and two lenses (24-70 f/2.8 L & Sigma 50 f/1.4 Art) into my carry-on backpack along with power adapters, laptop, chargers etc. I added another two lenses (70-200 f/2.8 L and 300 f/2.8 L) to my checked luggage, along with more chargers, plus tripod and monopod etc.
Luckily, the airline I was flying with allowed two free checked bags up to 23kgs each. This was an absolute blessing.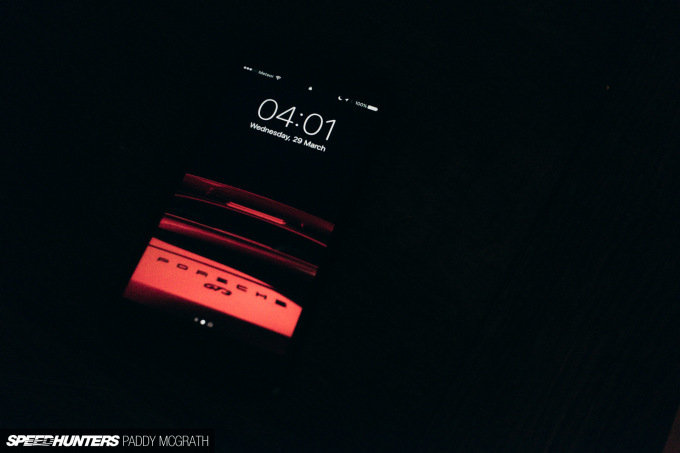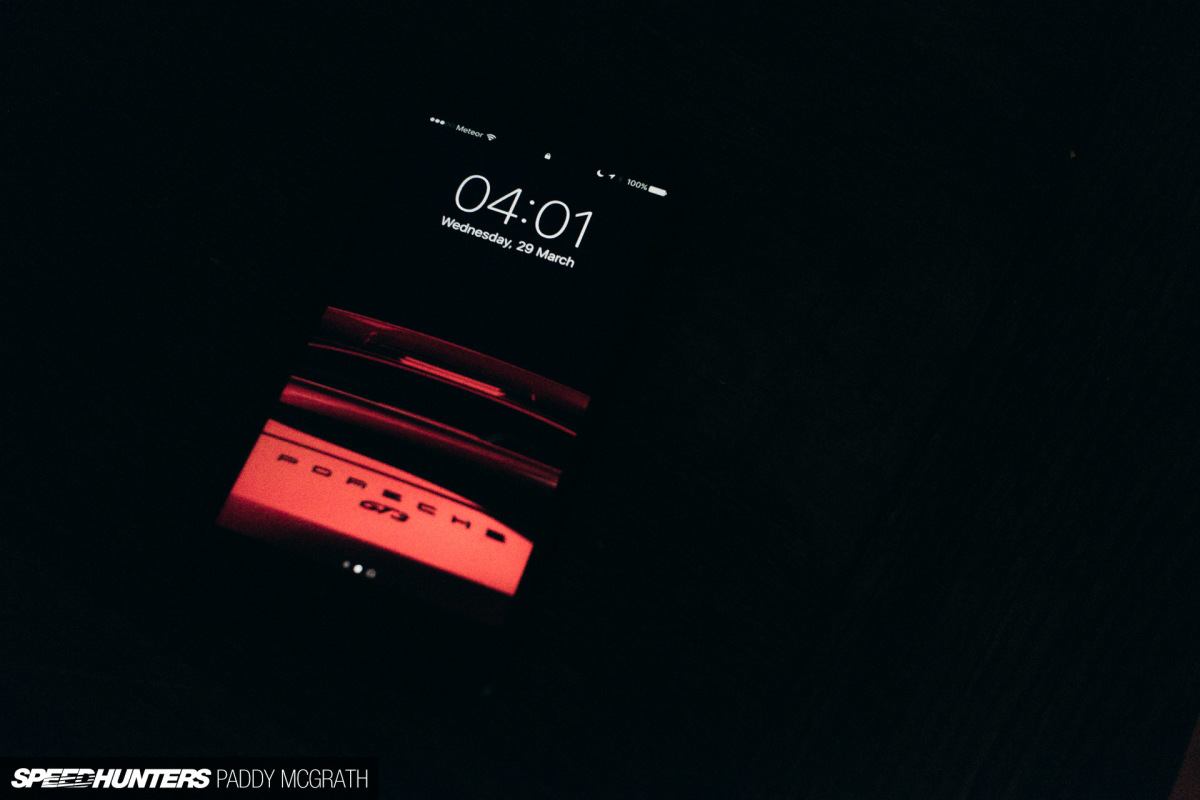 A 4:00am alarm call however, was not a blessing.
With everything pretty much ready to go, I was in the car and on the road in record time. Traffic is non-existent at this hour of the morning, but I still choose to use the tolled tunnel out of Dublin to the airport. There was a time when a tunnel run was an activity that one could partake in at this time of night, but the recent addition of average-speed cameras have put an end to that. Cruise control at 80km/h it is.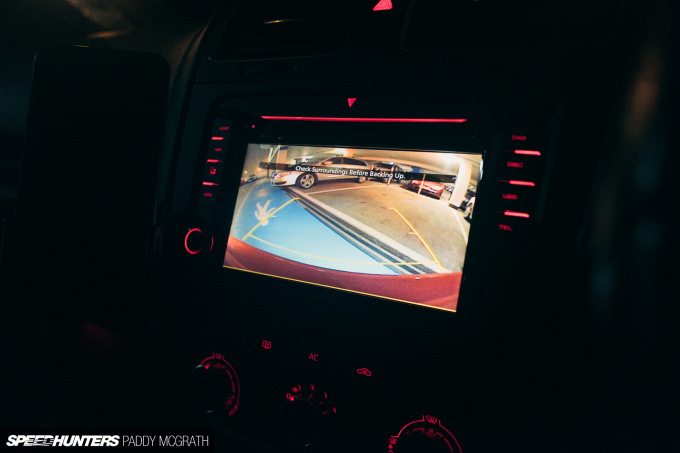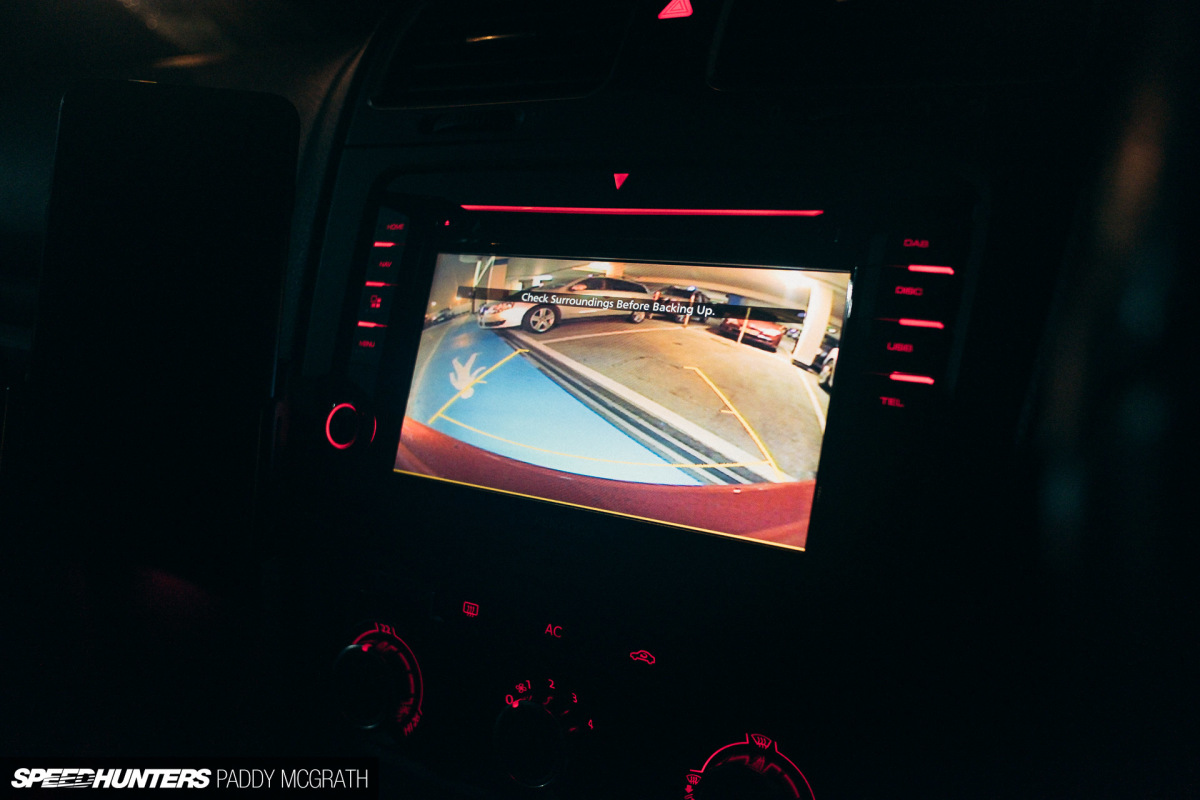 I'm not sure how well you know your local airport car park, but I have a few spots that I prefer to try and get if I can. These super-wide parking spots are usually my number one choice and I was pretty much the happiest man in Ireland to get one. Also, I got my OEM reverse camera working with the new Kenwood headunit that I fitted recently thanks to a simple powered adapter. It's the little things.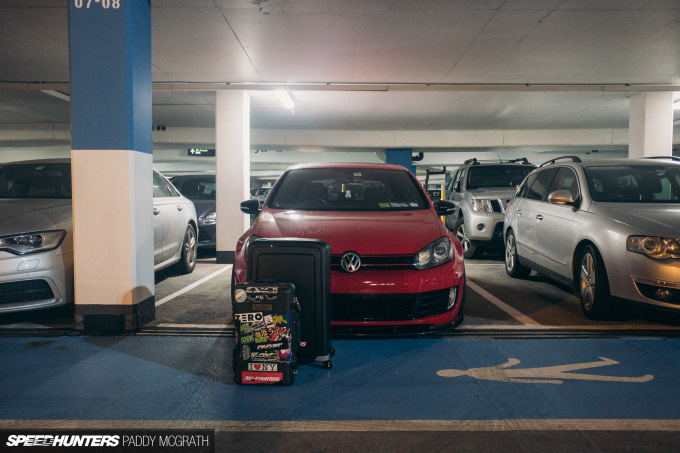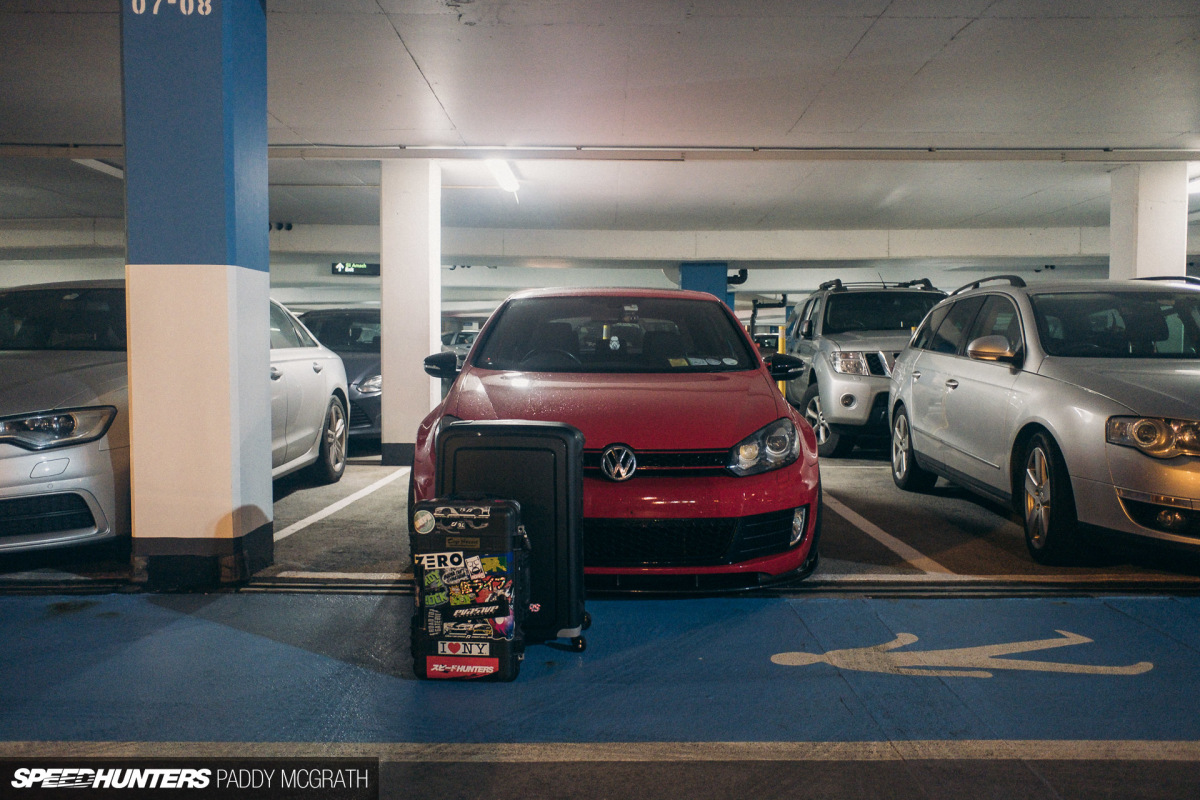 This wouldn't be a long trip, but before I even get on the plane I was already looking forward to getting back into my own car. If only I could have brought it with me…
A short walk in the rain, a simple check-in procedure, a very expensive breakfast and a 90-minute delay. Pretty much my average airport experience.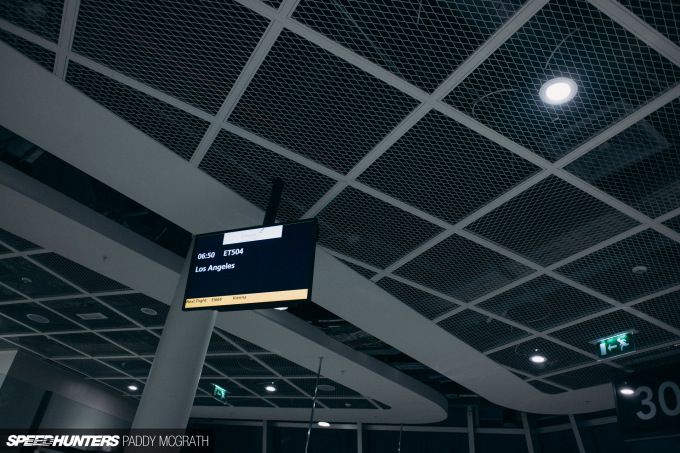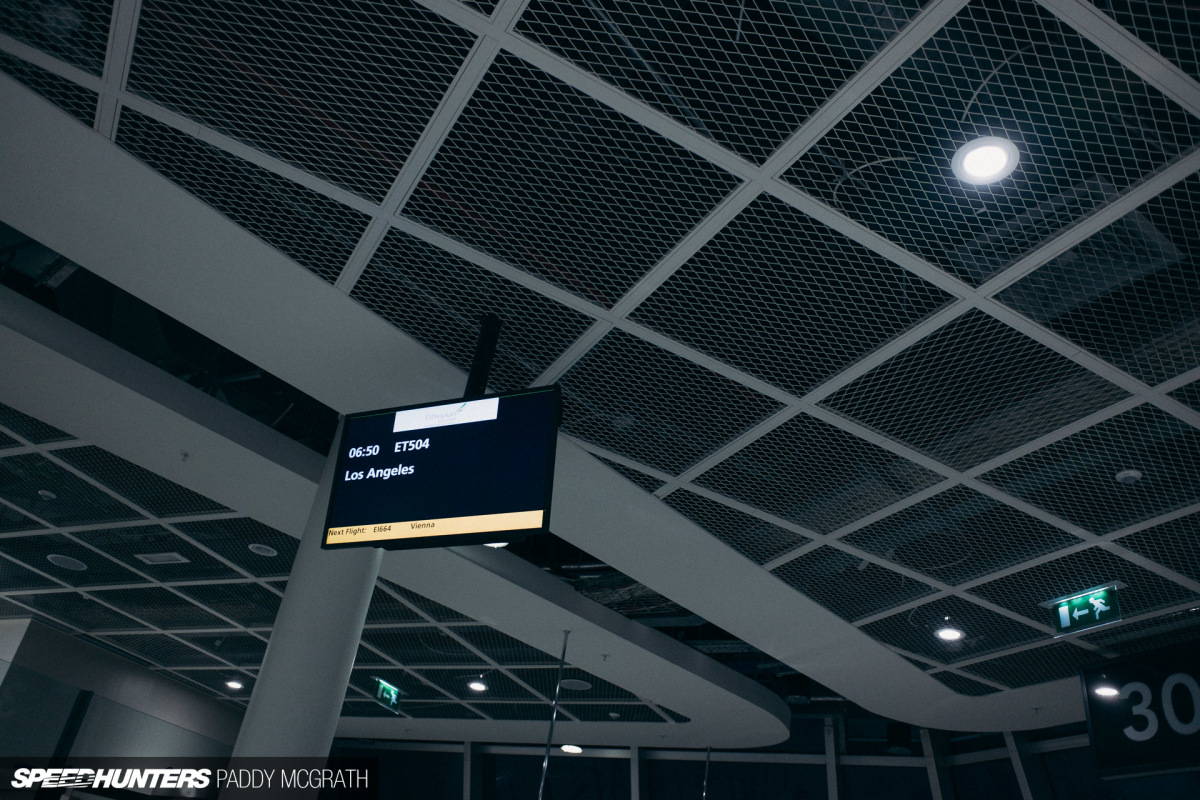 I won't complain too much, not that anyone would listen, but because this was a rare direct flight and I had no commitments when I arrived in LA, I wasn't really that bothered.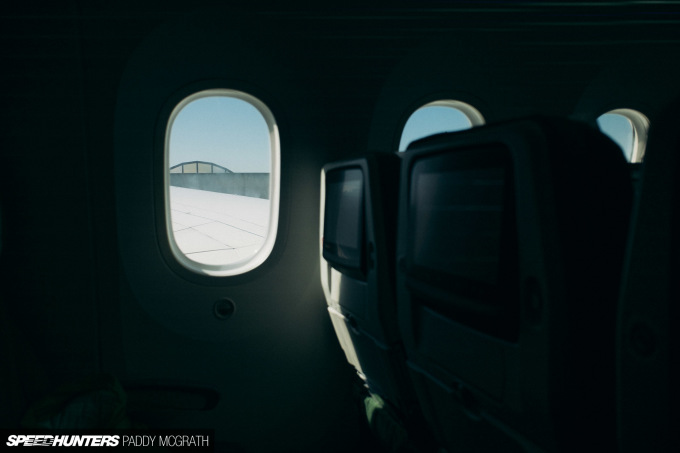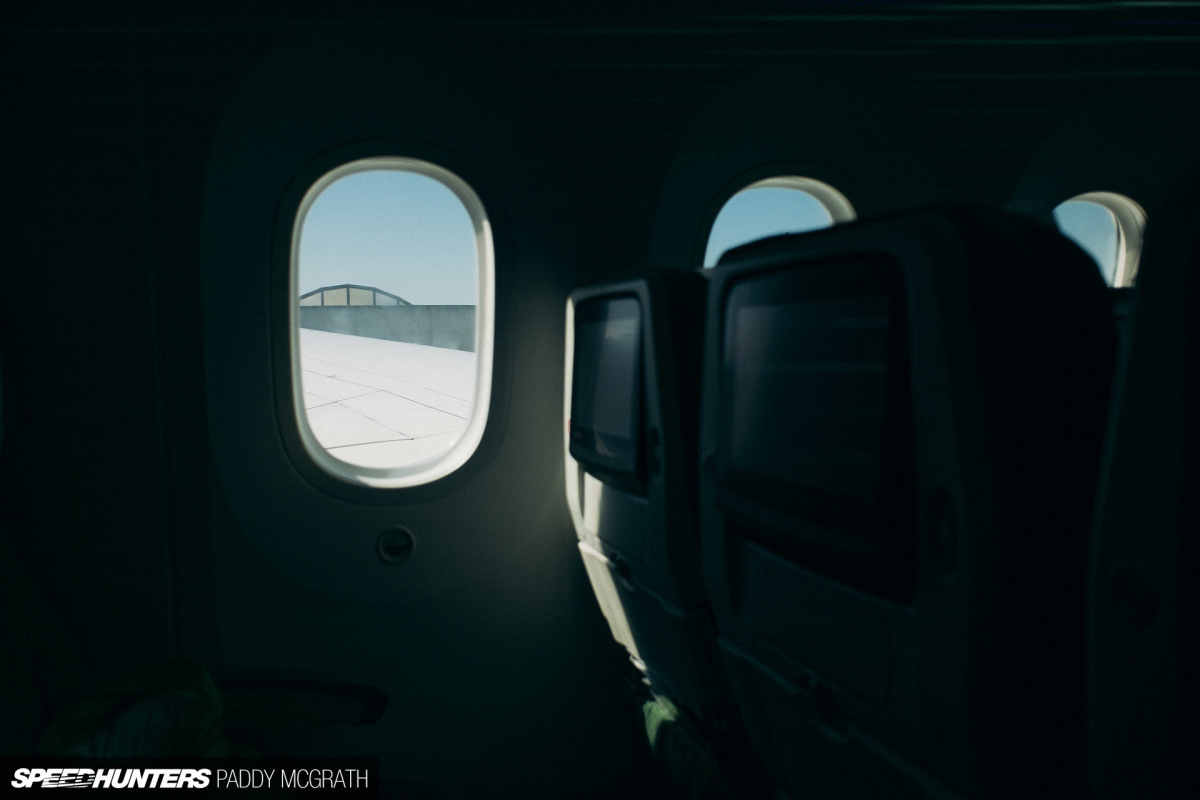 It was my first time flying on a Dreamliner, too. Ultimately, it made pretty much zero difference to the flight experience; it still takes nine hours or so, and economy class is still economy class.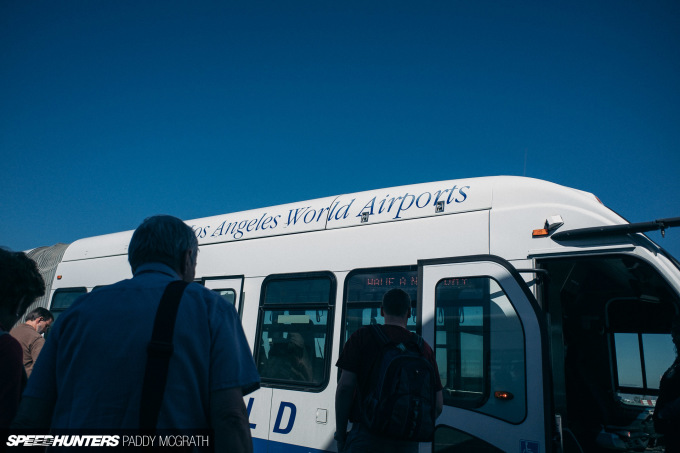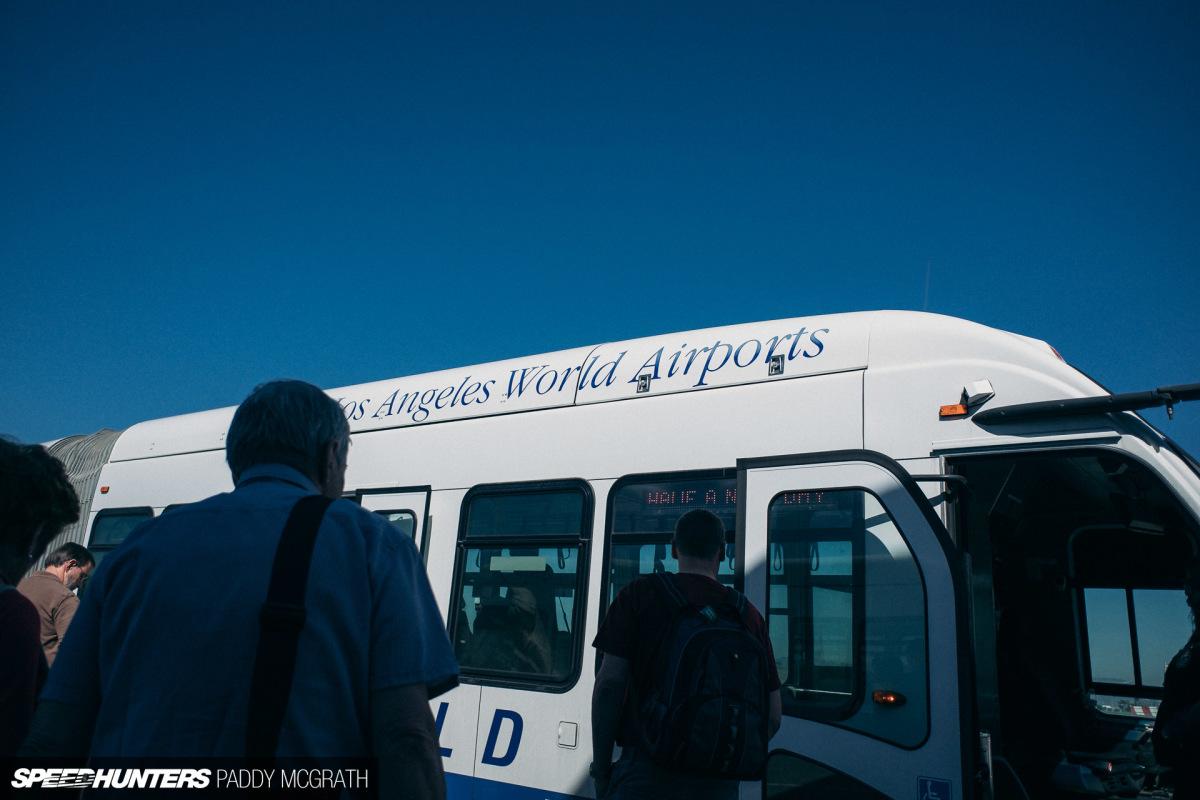 It was around 9:30am when we eventually landed in LAX, before taxiing around for what felt like an hour before disembarking. We were so far away from the main terminal that I might as well have drove from Dublin.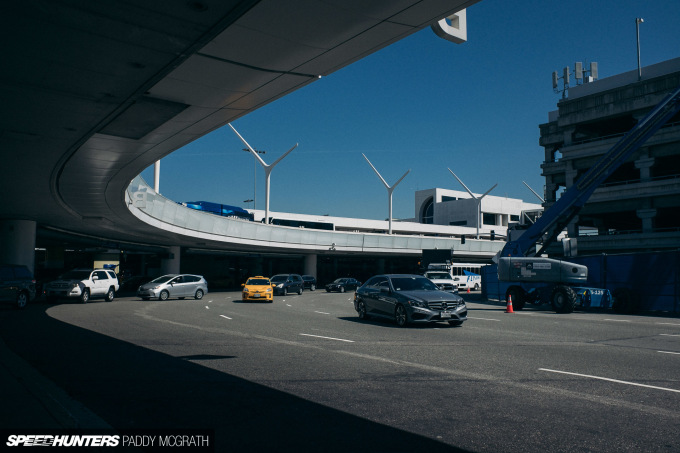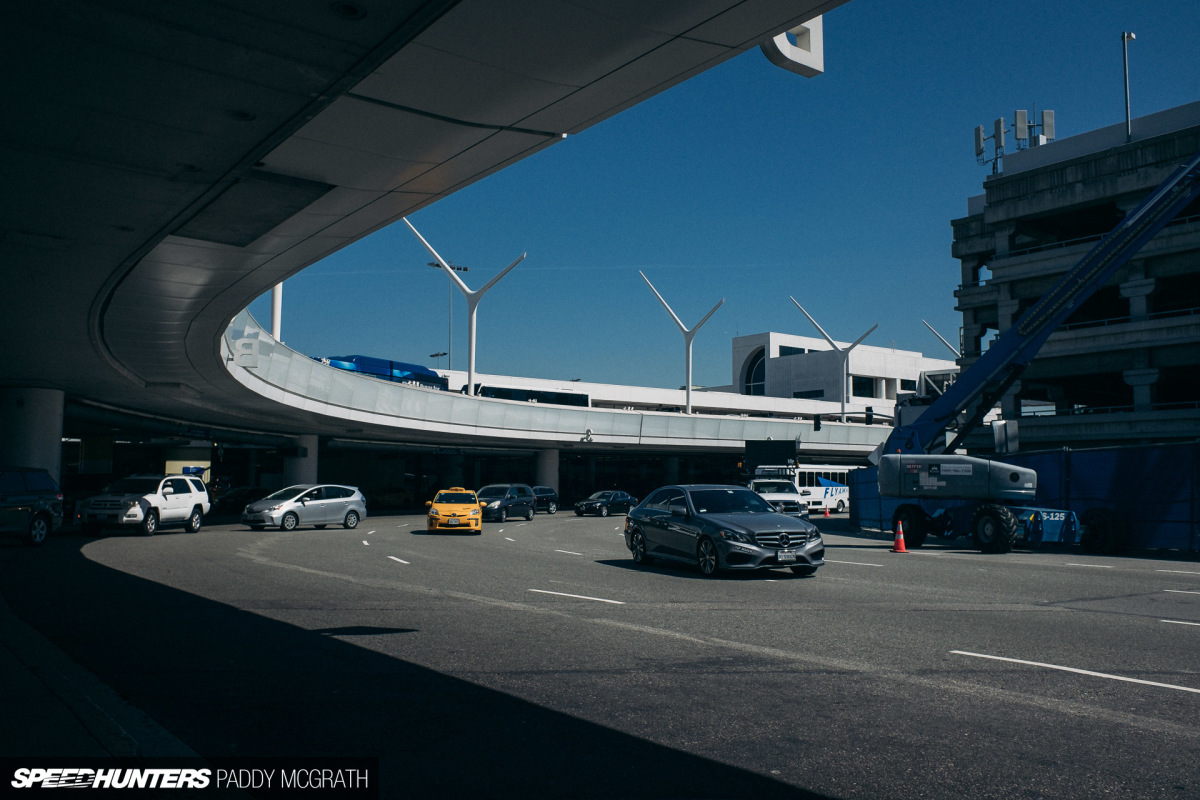 Eventually, I made it through and back to the real world, only to have to wait for more public transport to collect my rental.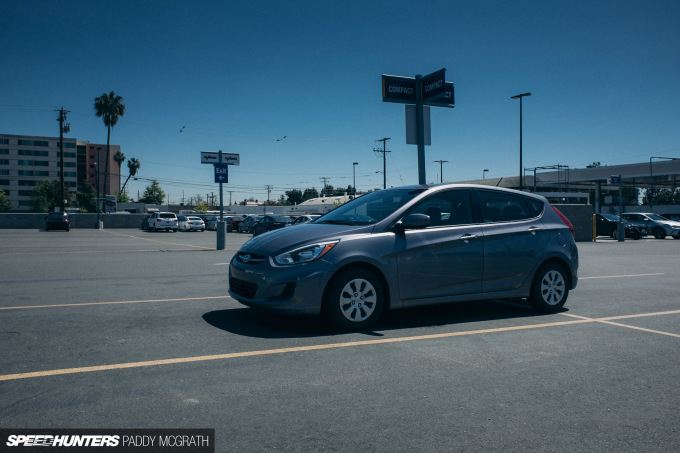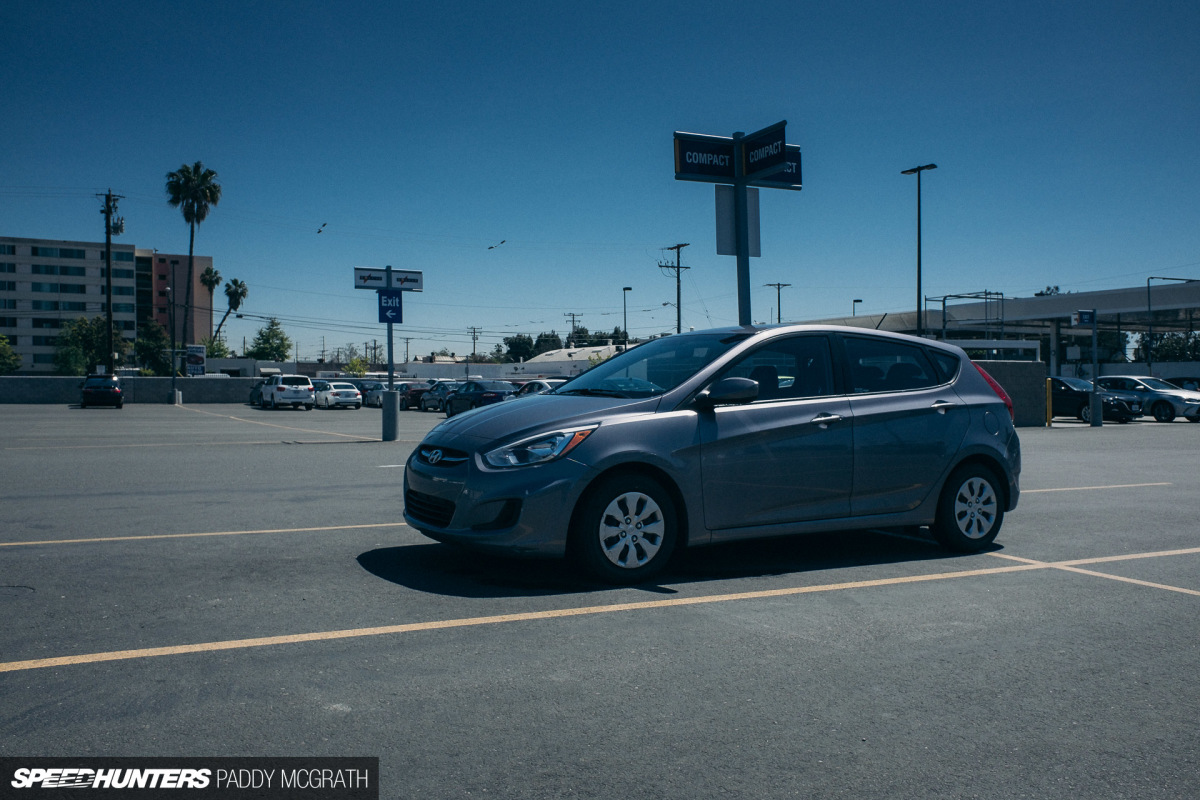 I always get excited about the rental car, dreaming beforehand that due to some freak occurance, I'm going to get a free upgrade into a Z06 or something exotic. Obviously, it never happened (nor has it before), so this limited edition Hyundai Accent was my only choice from the compact section. Seriously, an Accent is not anywhere even remotely near a Ford Focus or 'similar'. It was duly christened the Hyundai Accident.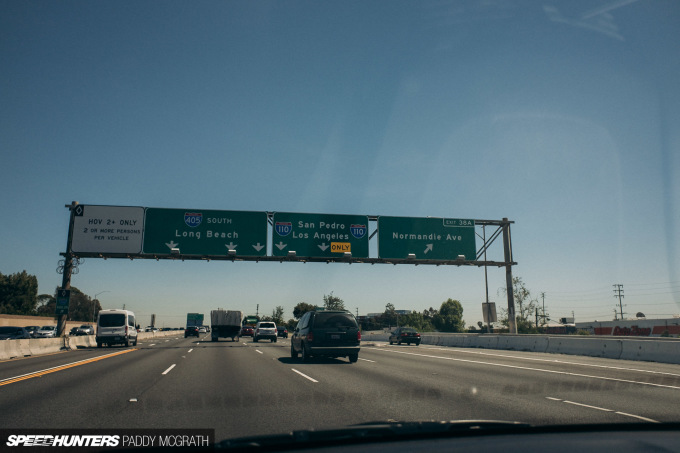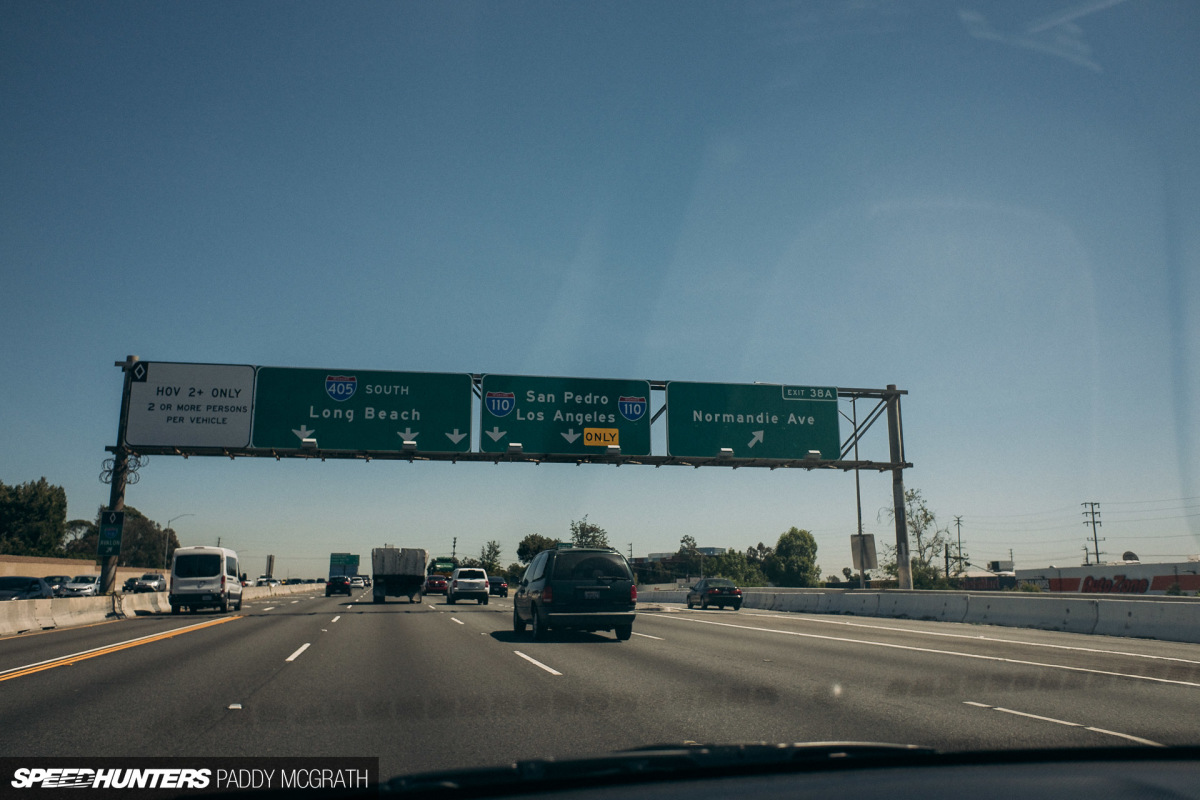 I'm always apprehensive about swapping from one side of the car and road to the other, but it always takes around four seconds for it to feel natural and I then wonder why I keep stressing about it.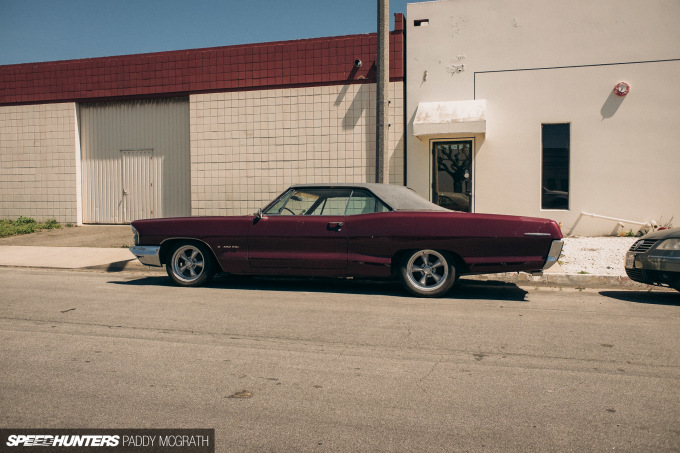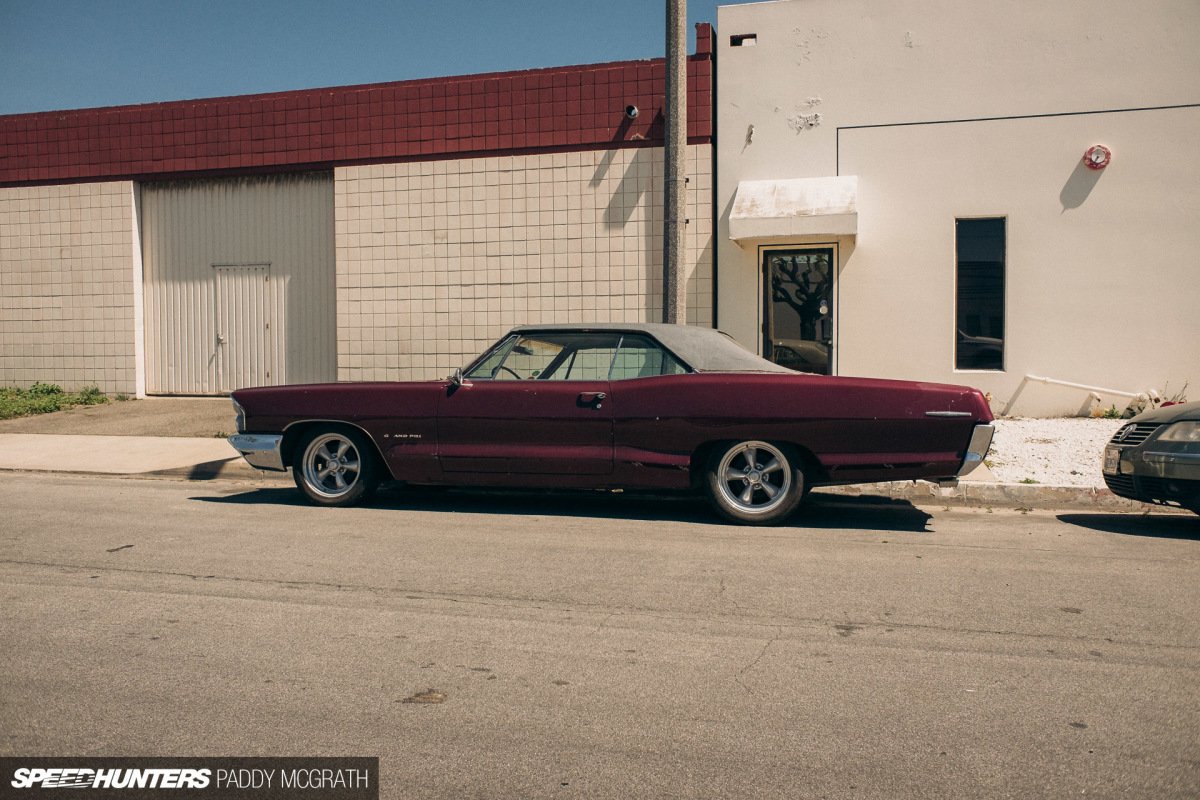 I love travelling in the United States and in California in particular. There's car culture everywhere to be seen, and I mean everywhere. That Mustang on the 405 was all I needed to restart my body clock and give me a new lease of life.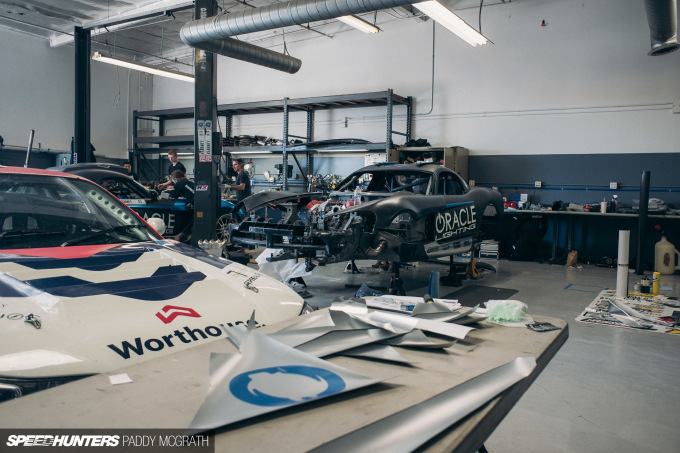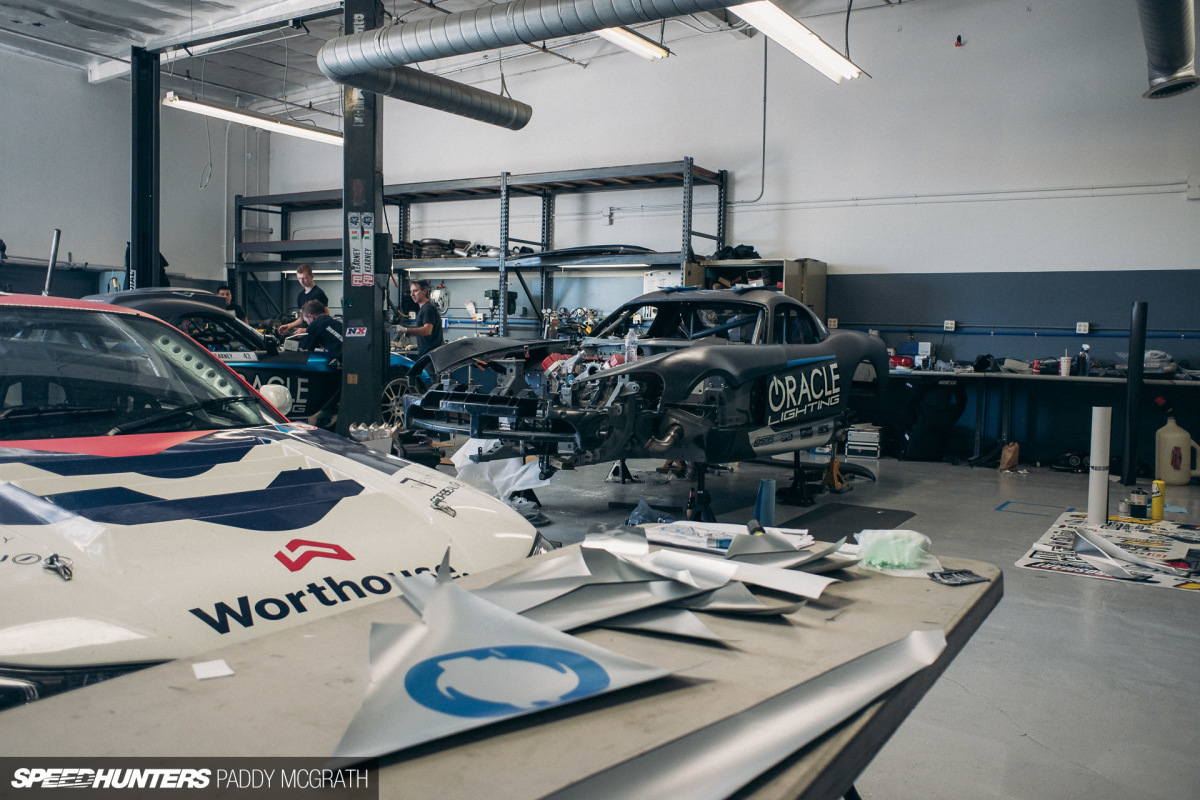 My first check-in was Bridges Racing near Huntington Beach, which was only around 40 minutes from LAX. Bridges Racing will be taking care of both the Worthouse S15 Silvias for this year's Formula D season, along with Dean 'Karnage' Kearney's own Viper. That's his new car mid-build, which I can't wait to see in action.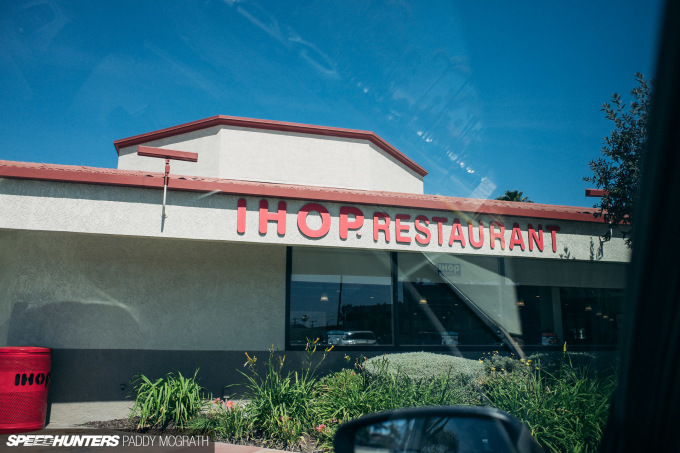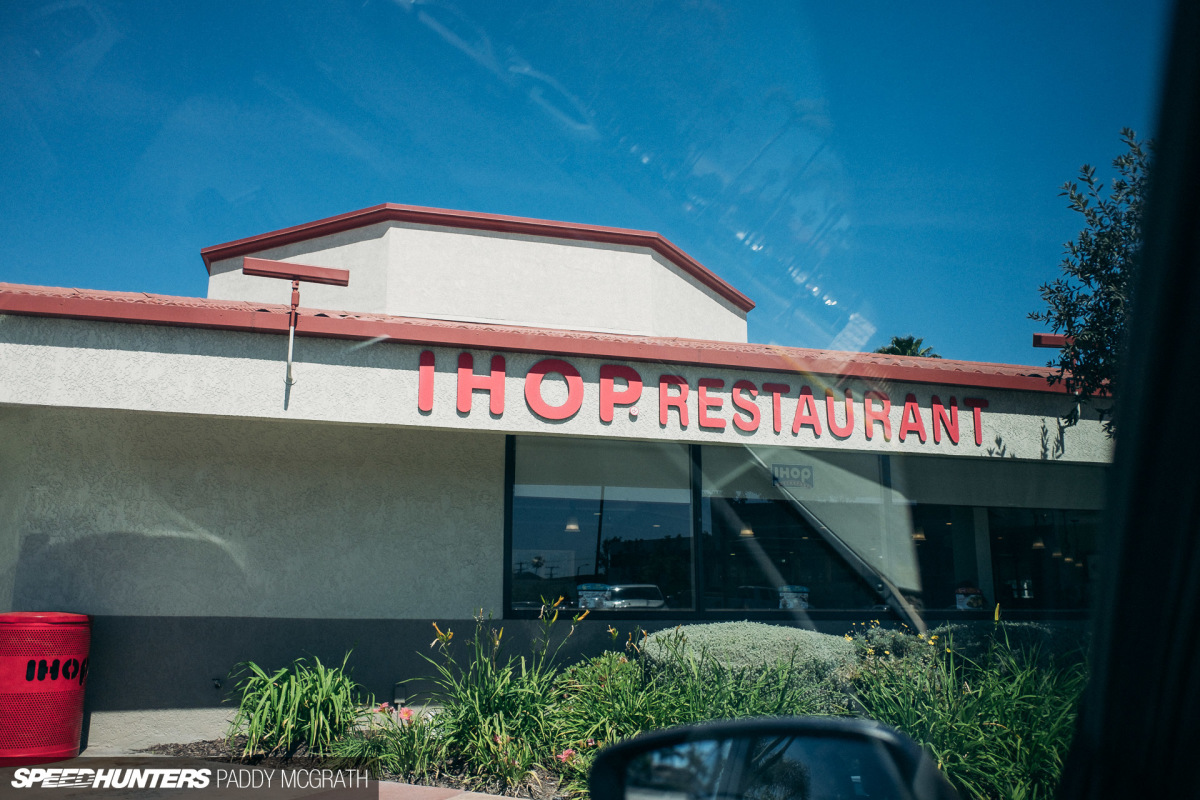 It was gone 2:00pm in the afternoon at this point, but mentally, it was around 10:00pm at night for me. I don't usually jet lag too badly, as I think I've picked up a few tricks which help ease the struggle of adapting to a significant timezone difference.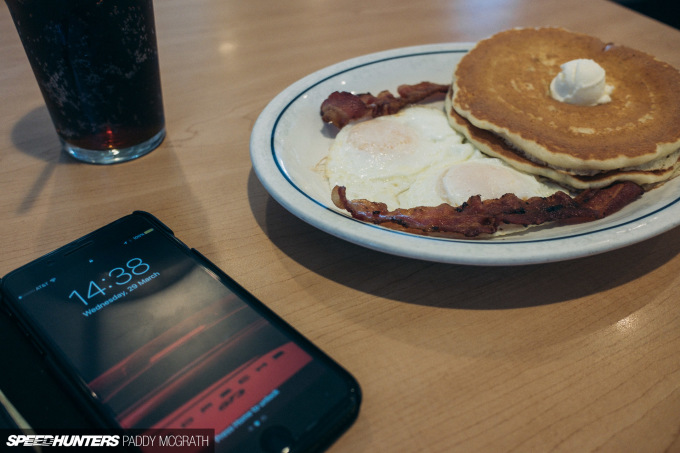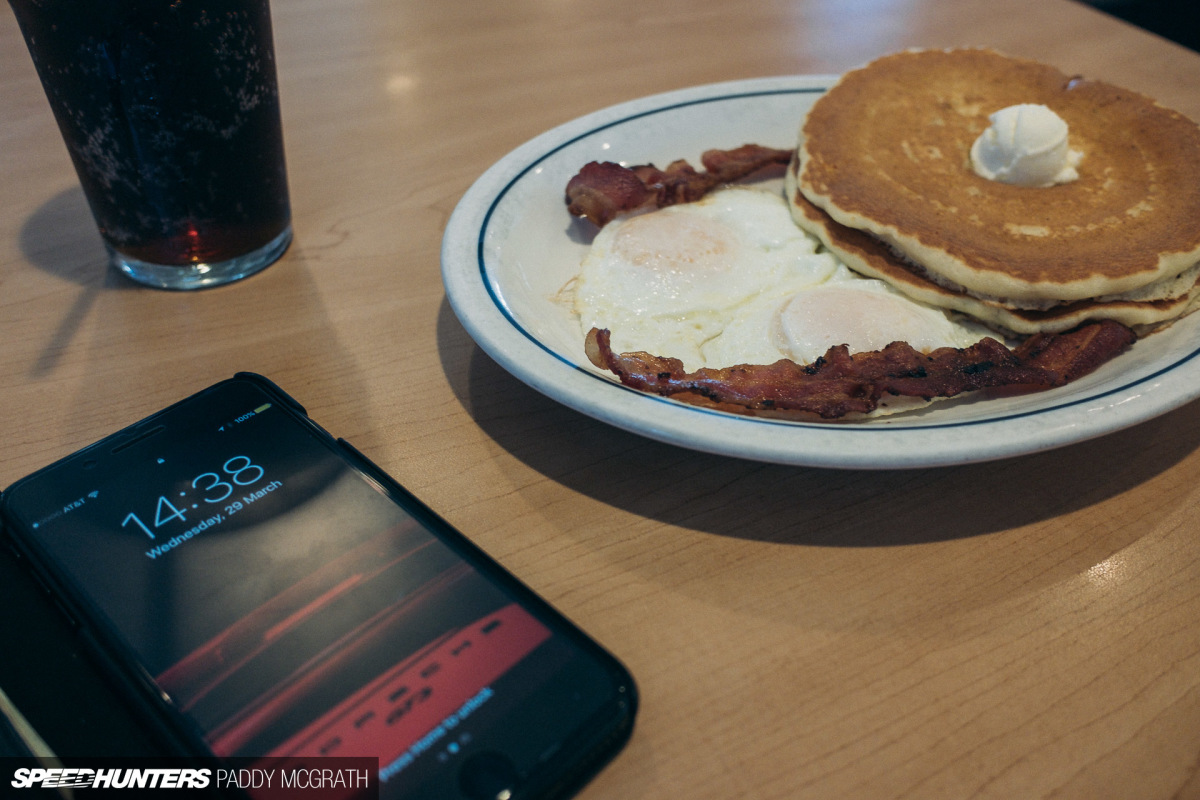 One of these is tricks is to try and eat food in the correct order. First meal of the day is breakfast, even if it was gone half two in the afternoon. It was as bad as you think it is, but exactly what I needed.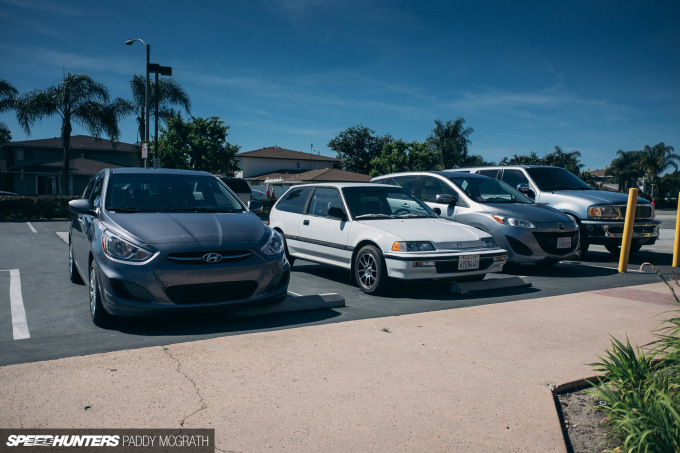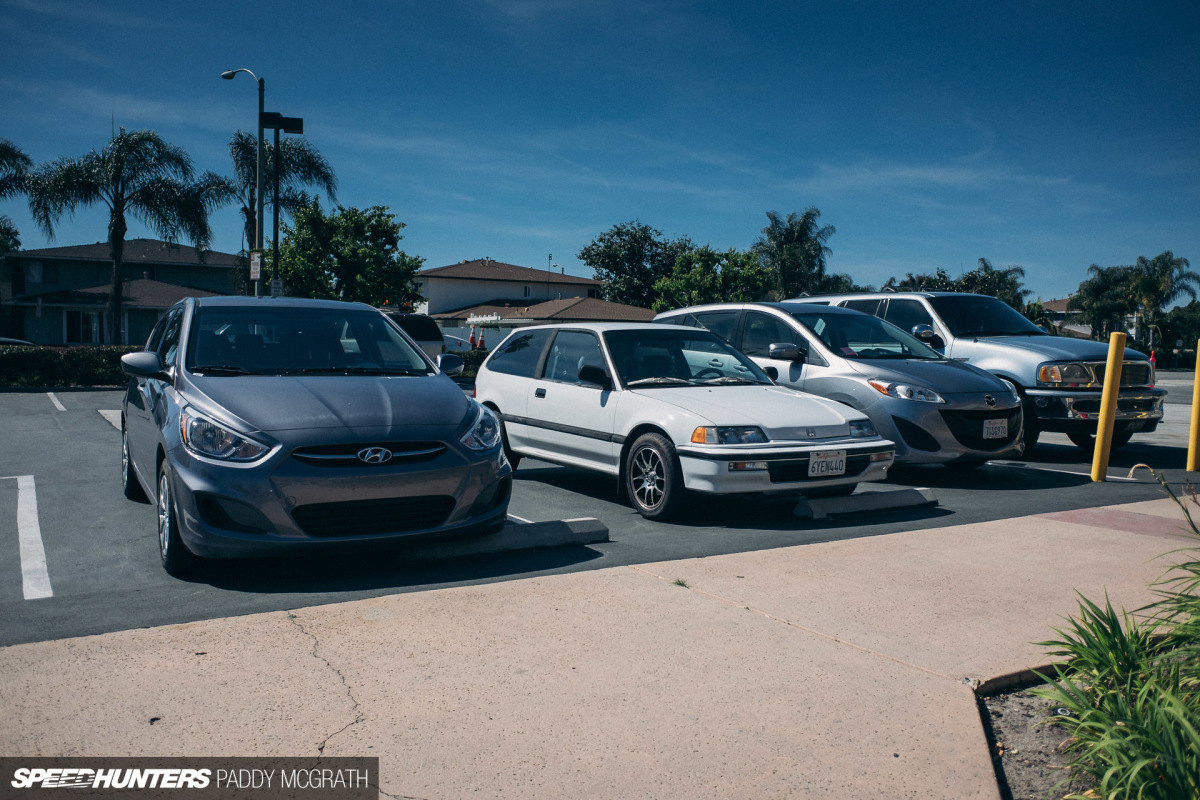 Outside, the Accident was joined by an EF Civic. I get way too excited about these things.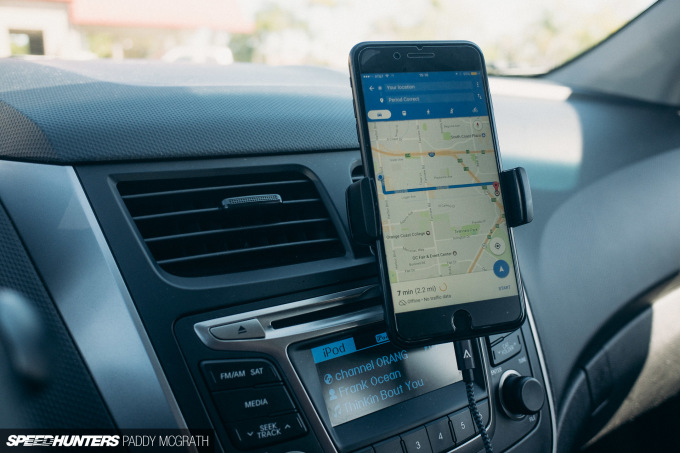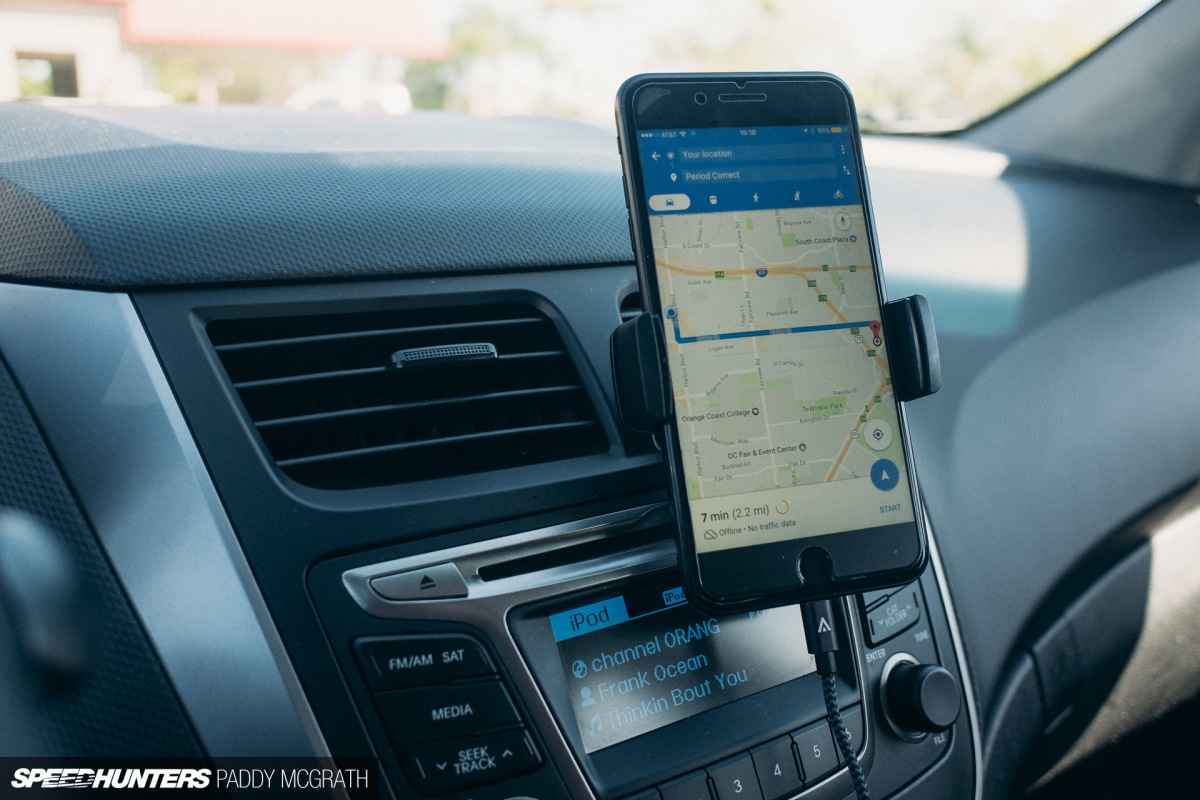 Navigating around the various cities and countries of the world can be a major pain, but since I learned that you can download offline maps on Google Maps, it's been a game changer. No data or cell signal required.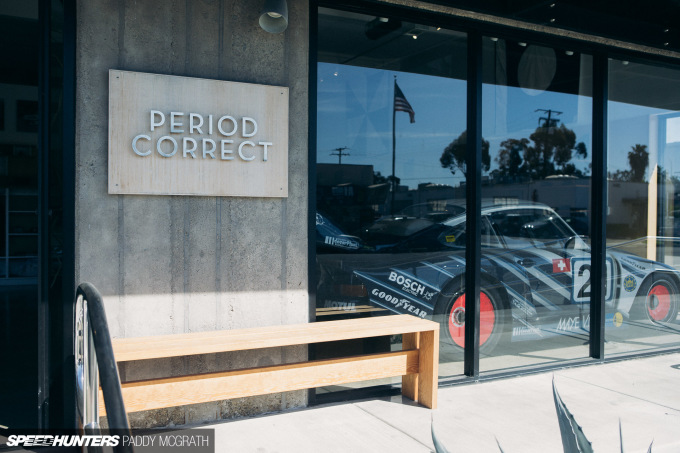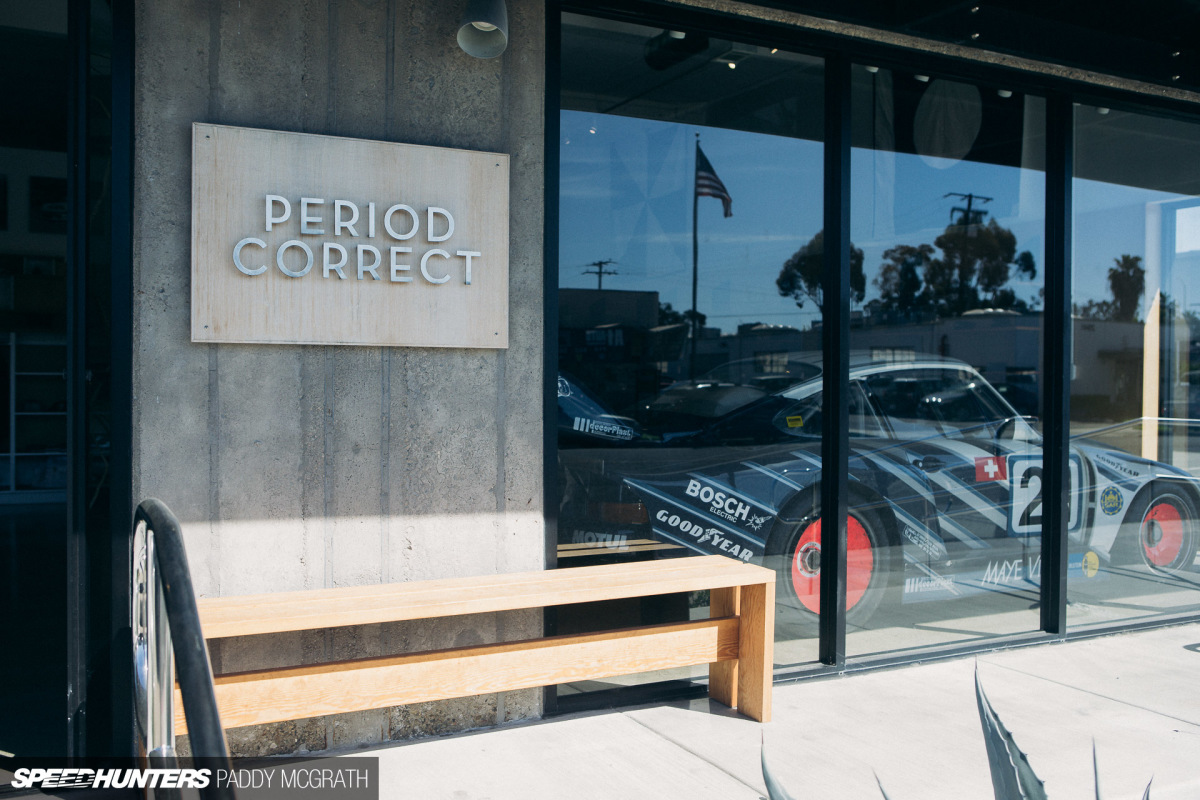 Close to where I enjoyed breakfast is a shop that I've wanted to visit for quite some time now – not as a Speedhunter, but just as a car fan. Located in the Costa Mesa region is Period Correct, the only store I've been to with a Porsche 935 in the window.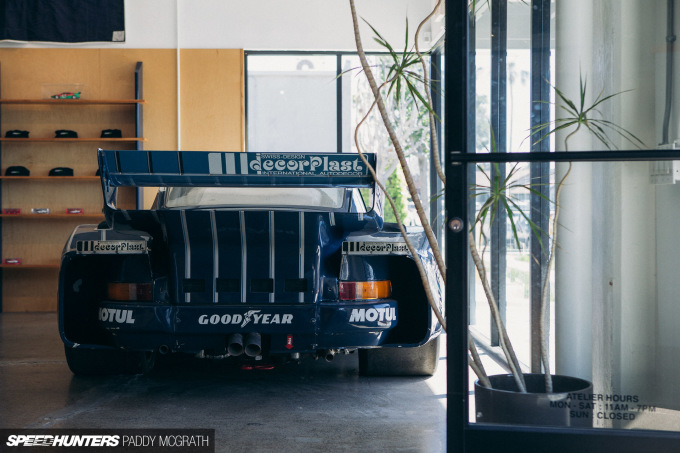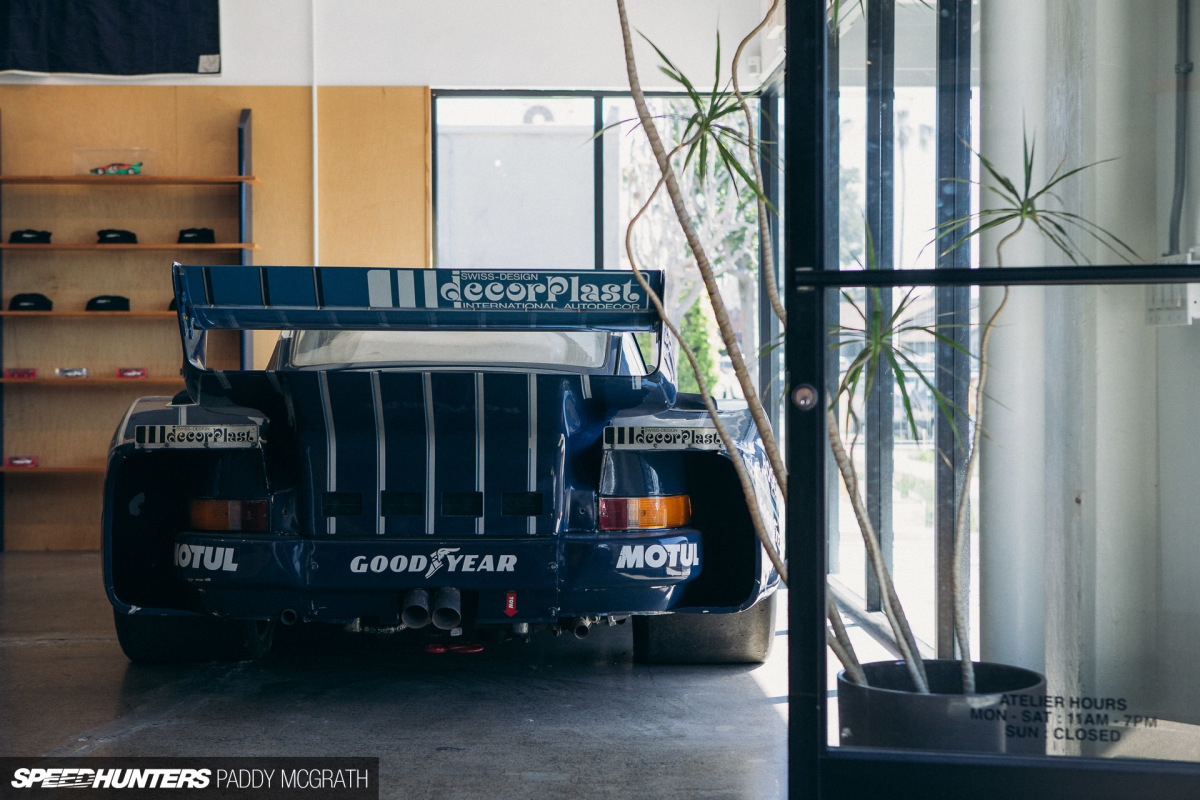 Now, that's a damn fine sight for a Wednesday afternoon.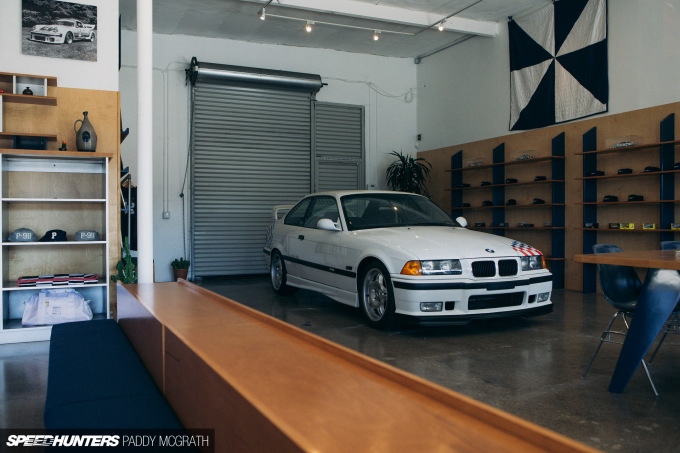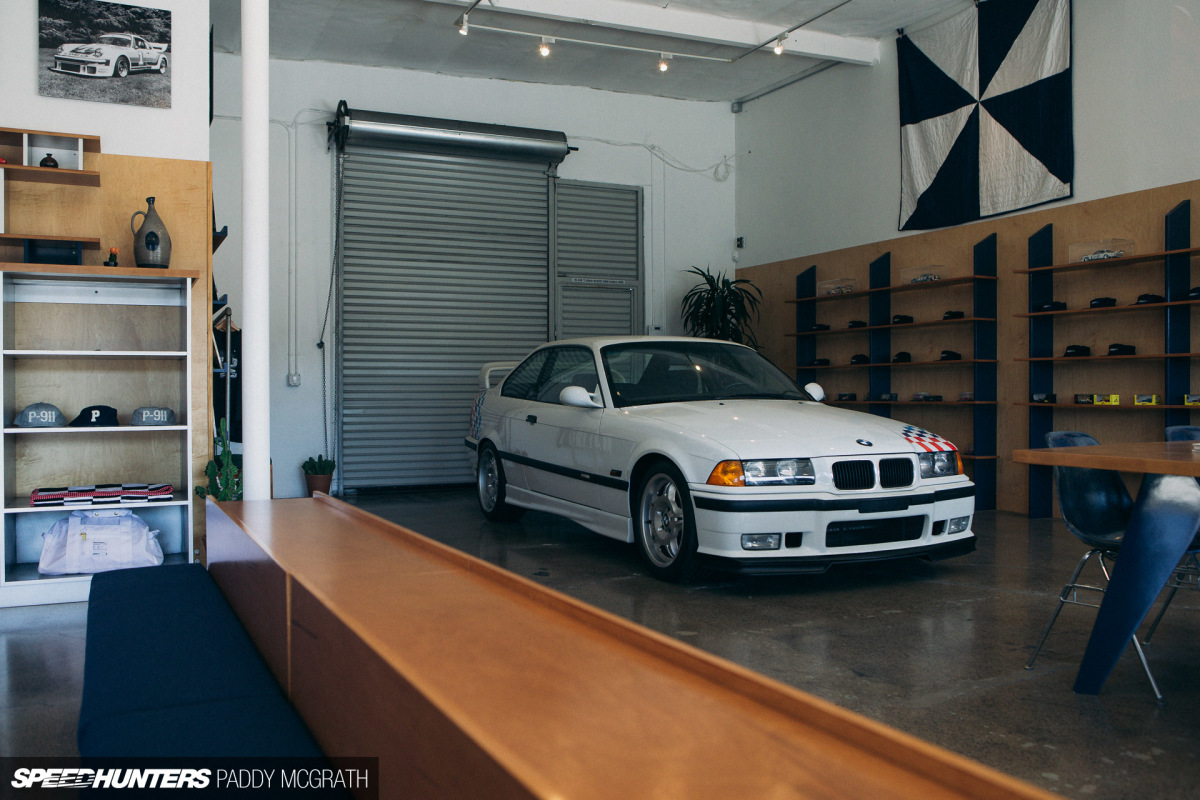 Just beside the 935 was E36 M3 Lightweight edition, which might be the first example that I've ever seen in person.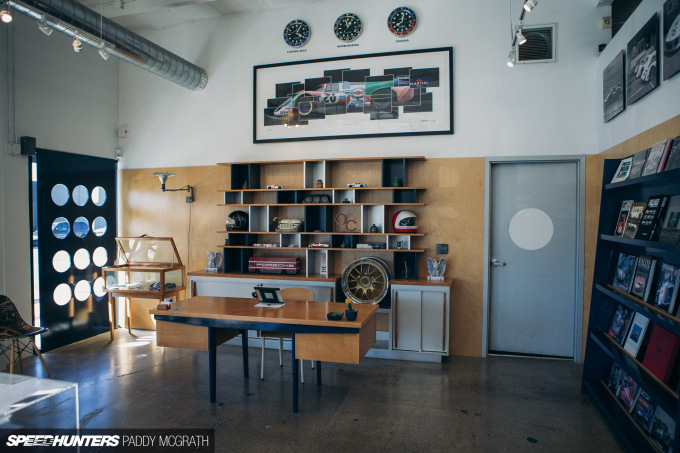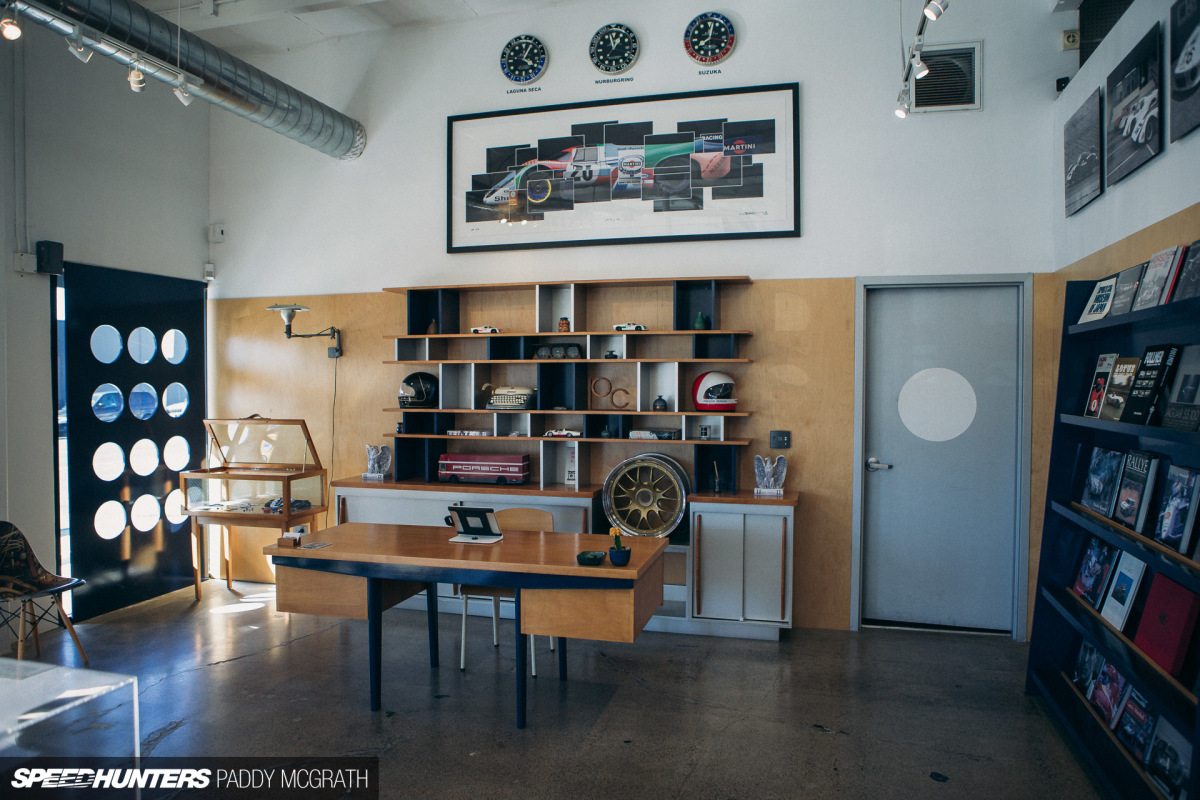 Period Correct is an automotive fashion retailer, but they design and make some really cool stuff. Their store was even more impressive than I thought it would be and I was very appreciative of the behind the scenes tour that they gave me as well. It was a 'no photos' sort of deal, but these guys are killing it.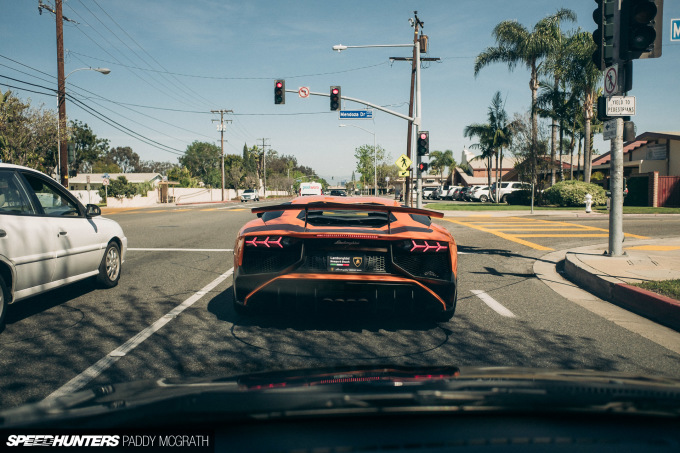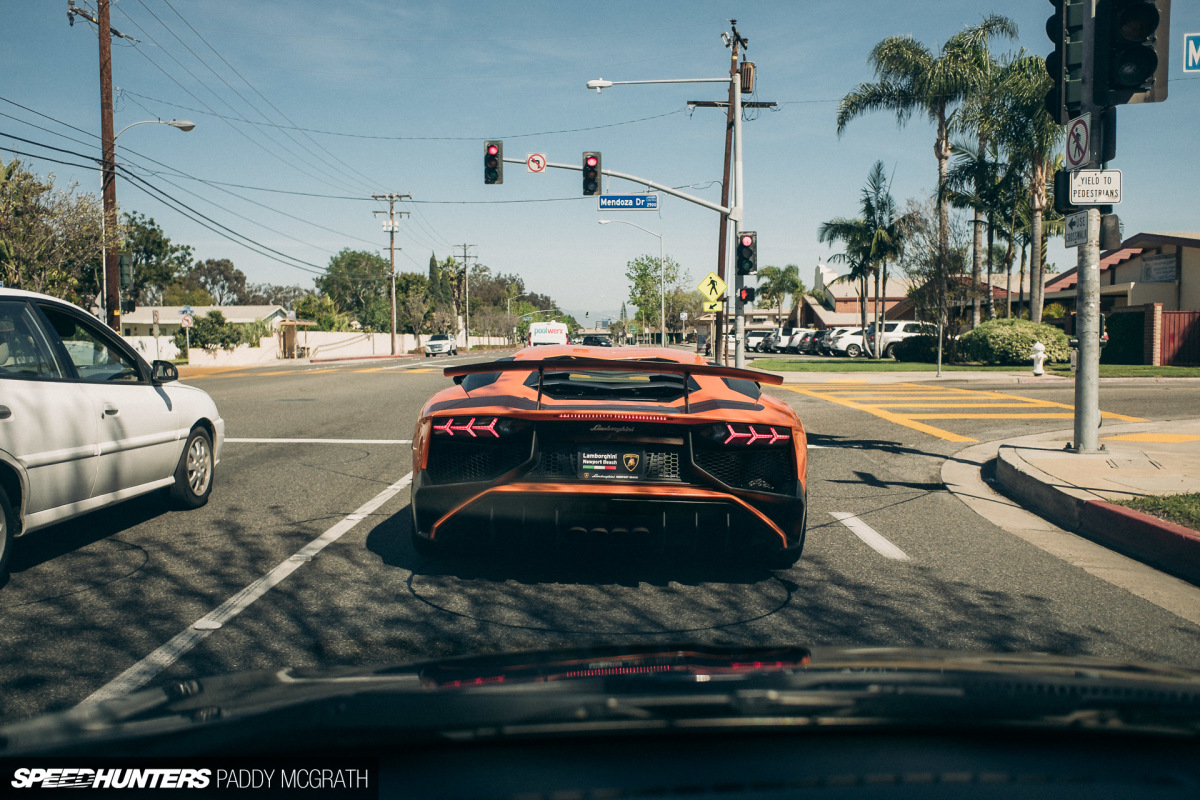 With a couple of new tee shirts bought, it was back to Huntington Beach to capture some shots of both crews preparing for FD. This would not be a typical sight – or sound – where I'm from. Heaven.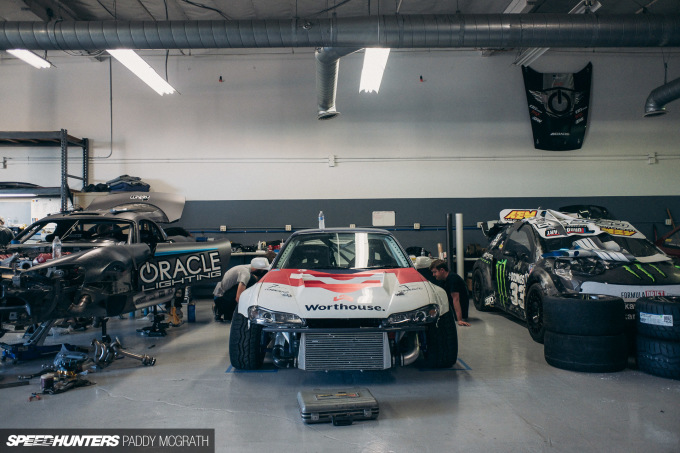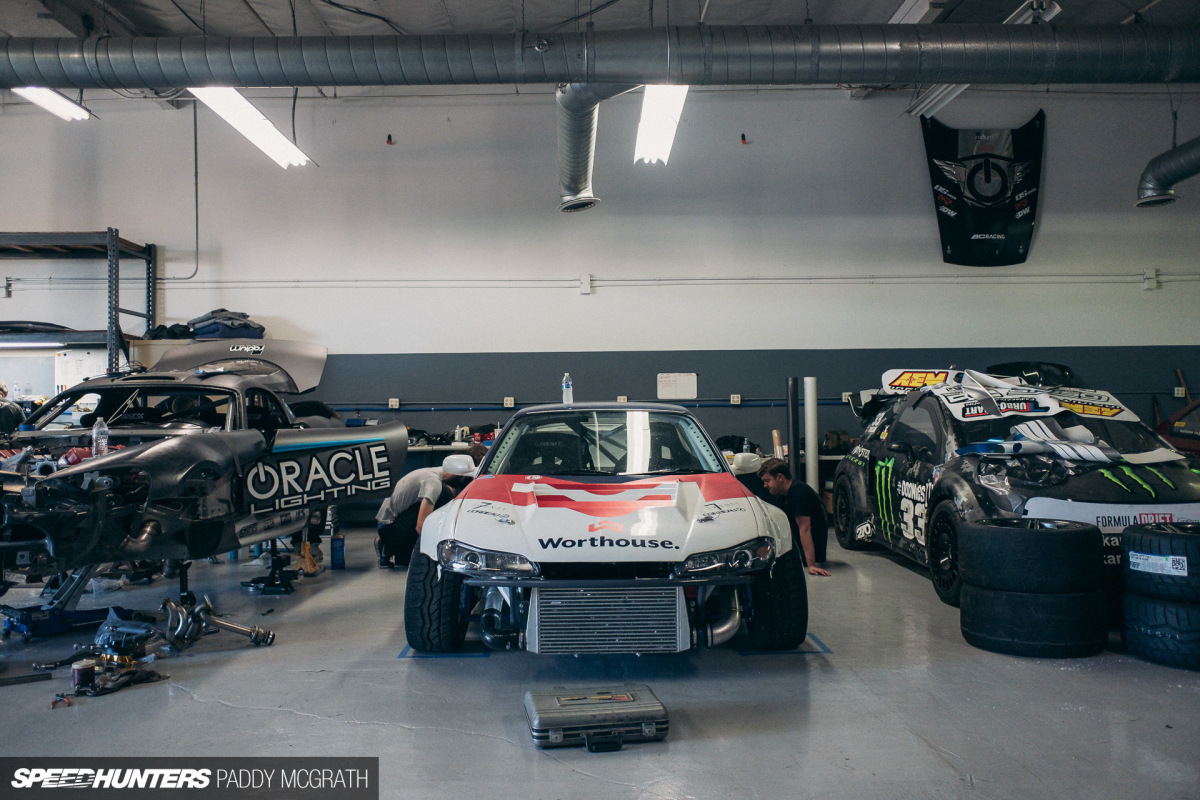 While part of me was hoping for some last-minute drama, it was pretty much plain sailing for the teams in the final hours before their debut. The cars were built, tested, tuned and ready for action. I guess they made a pretty decent impact at their first event.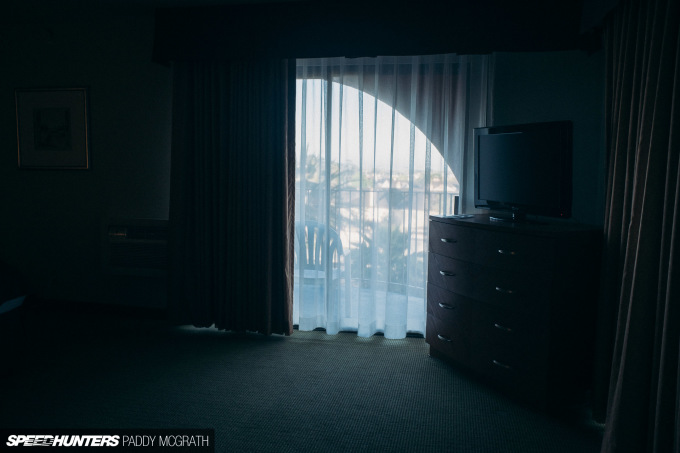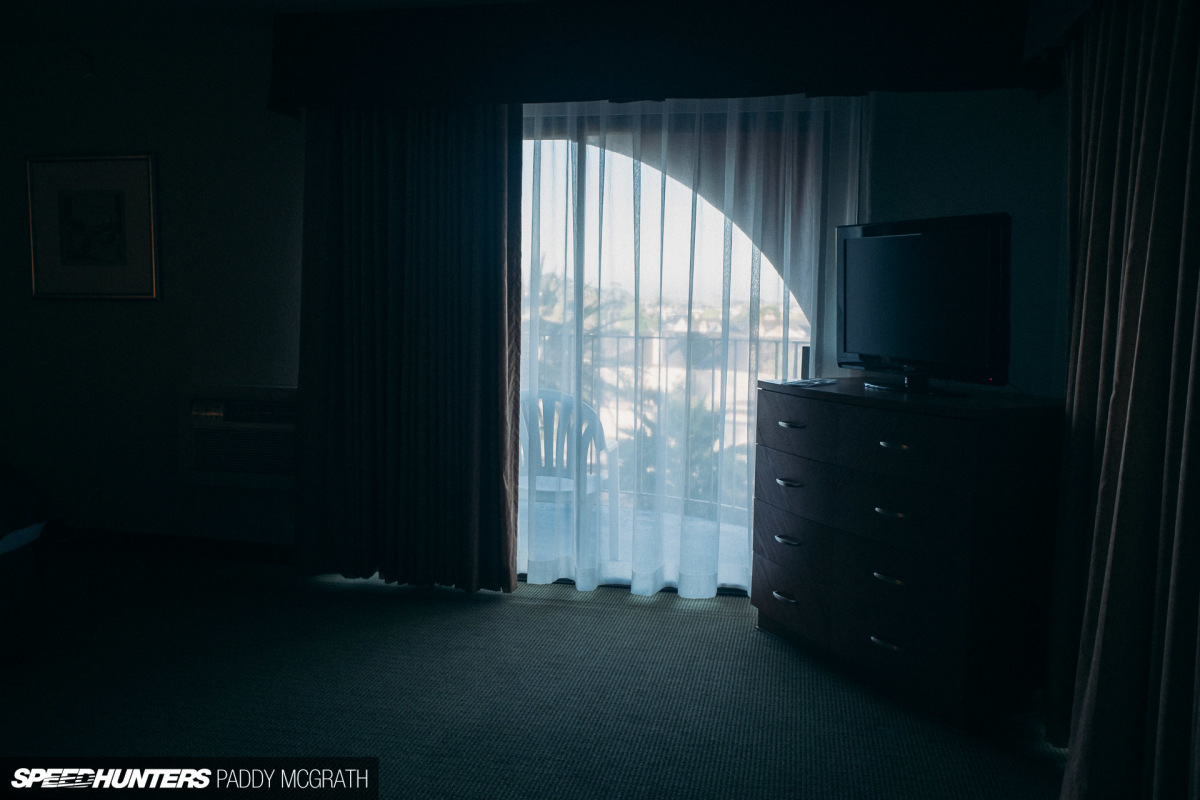 For me, it was time to try and wind down and get back into a normal sleep cycle. This involved trying to stay awake until a decent hour before finally switching off.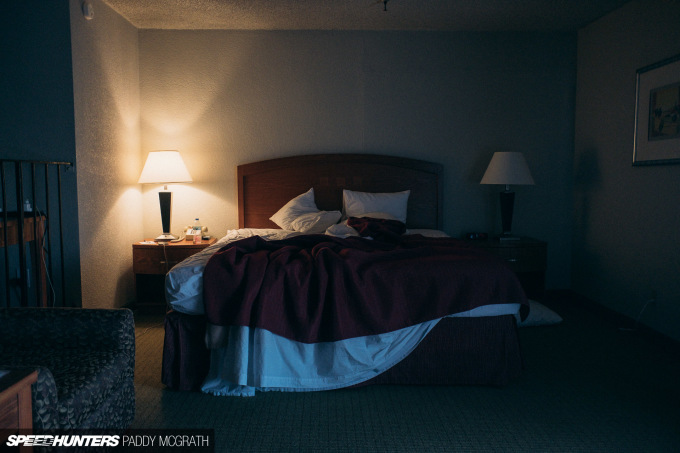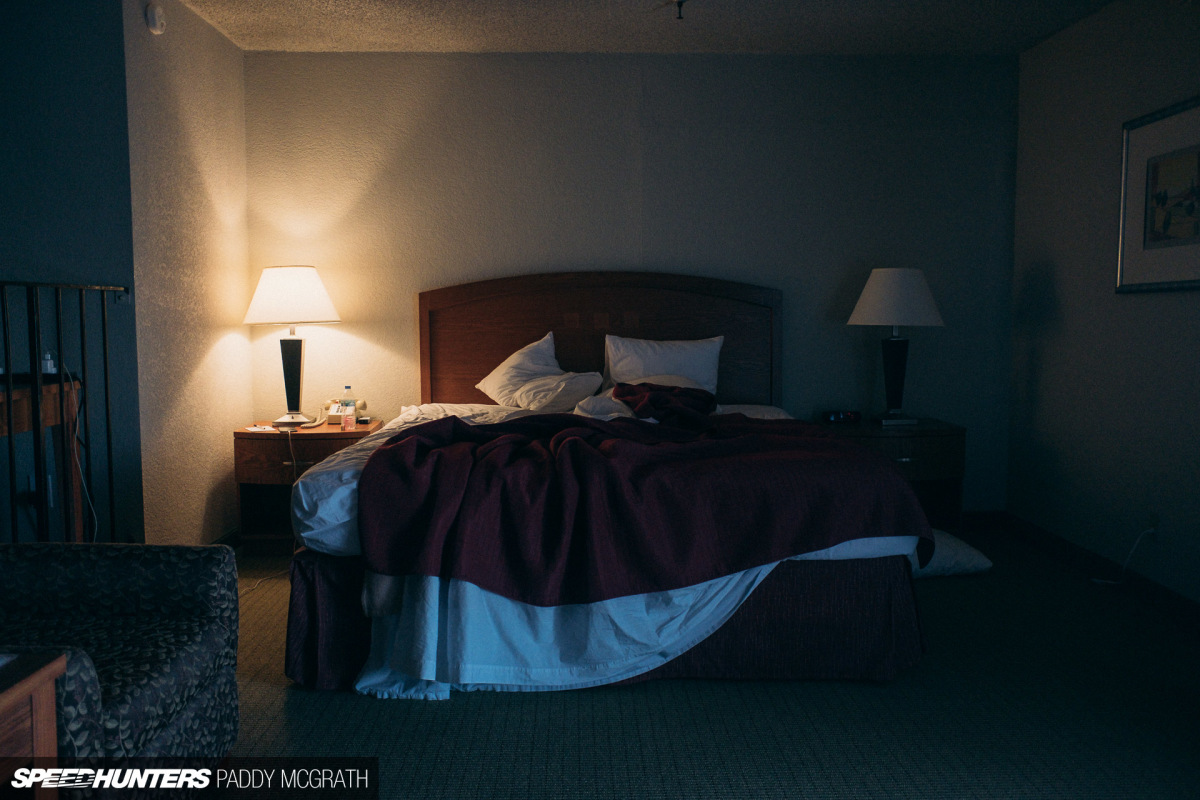 With a live car chase being broadcast on TV it was easier to stay awake that I hoped, but I still woke the next morning before the sun came up.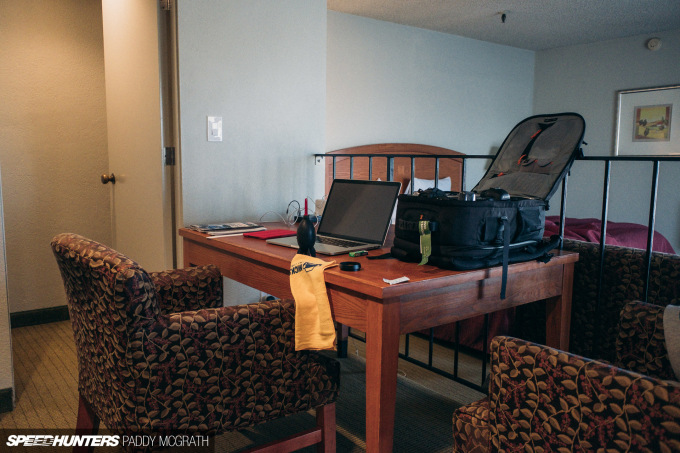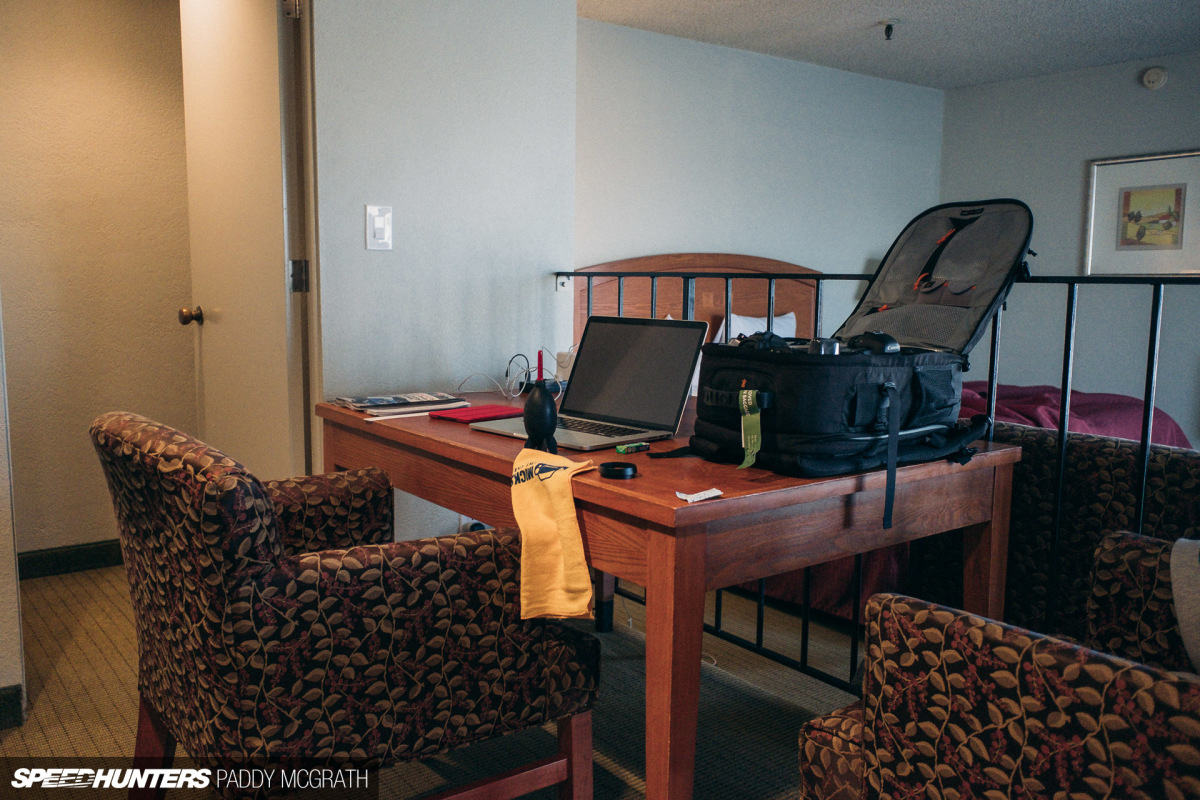 Crucially, I did feel like a human again. With another breakfast out of the way (In-N-Out for dinner the night before), I quickly repacked everything for bringing equipment to and from the event. One day down…
FD Newbie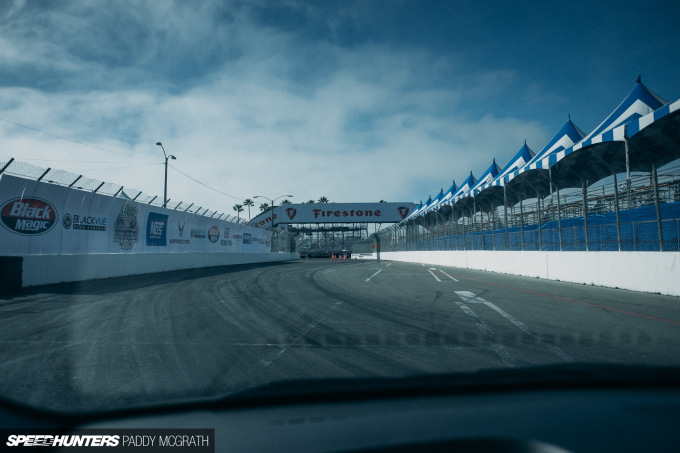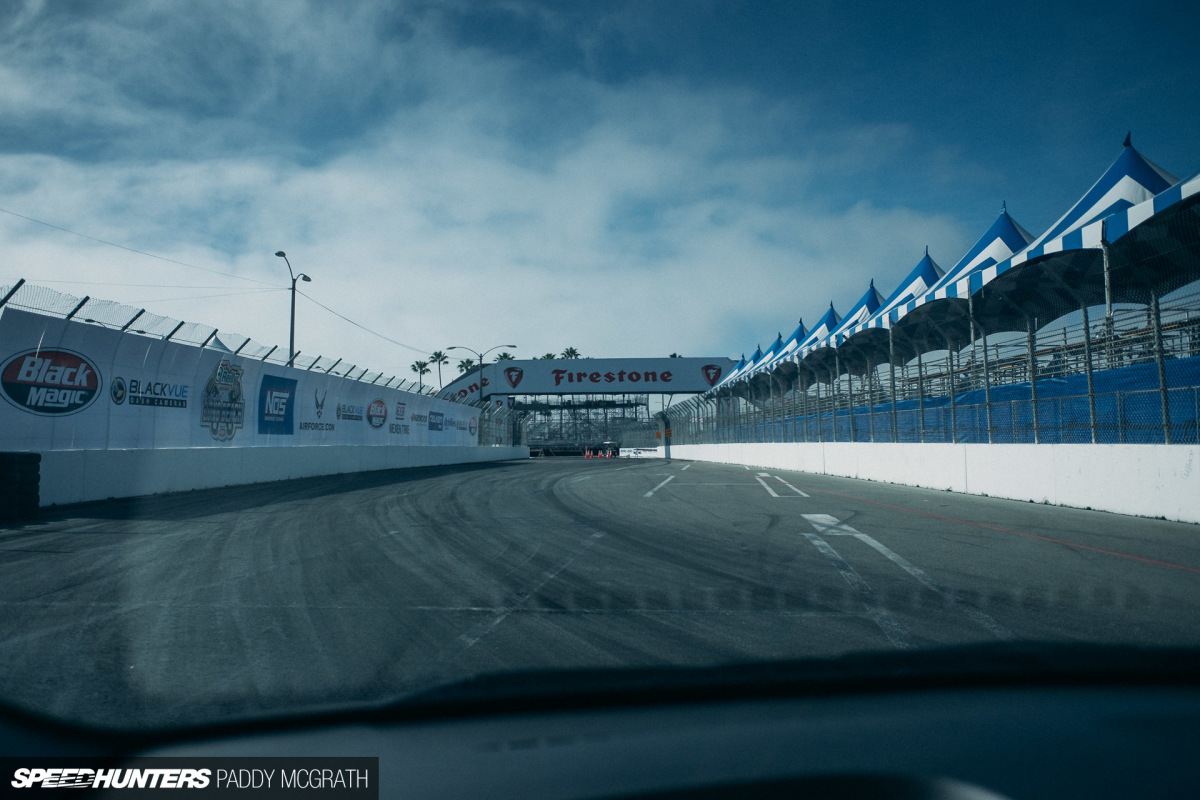 Typically, if you end up driving on a race circuit, you've made a horrible mistake. It definitely felt that way on the Thursday morning, but I was reassured that this was the correct route of access.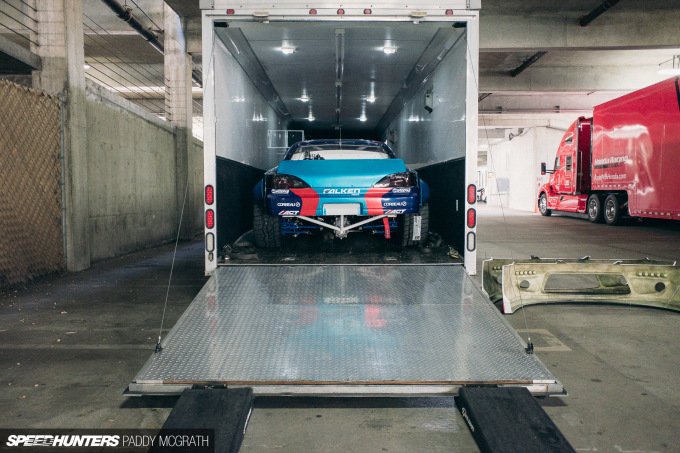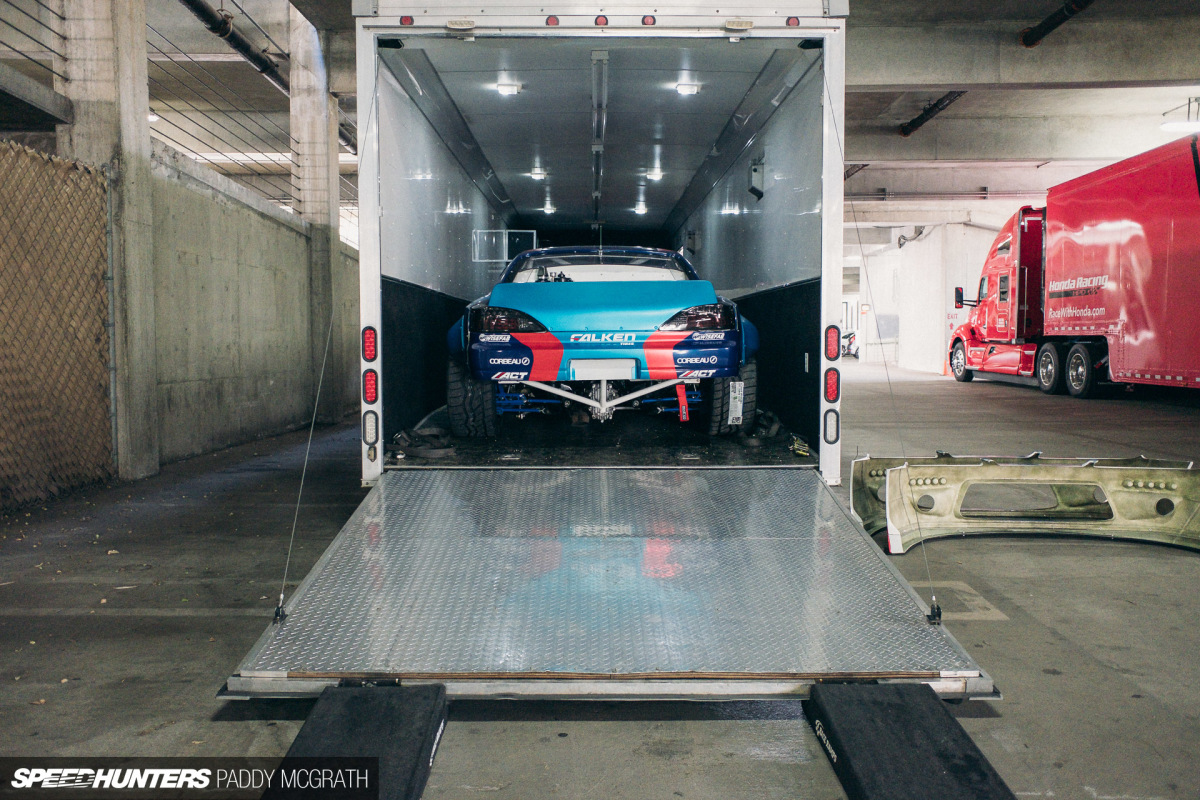 One of the things that I really wanted to document was the two Worthouse cars being unloaded at FD for the first time. It was also something that I nearly missed but actually happened upon by pure chance. It was the kind of lucky break that was needed.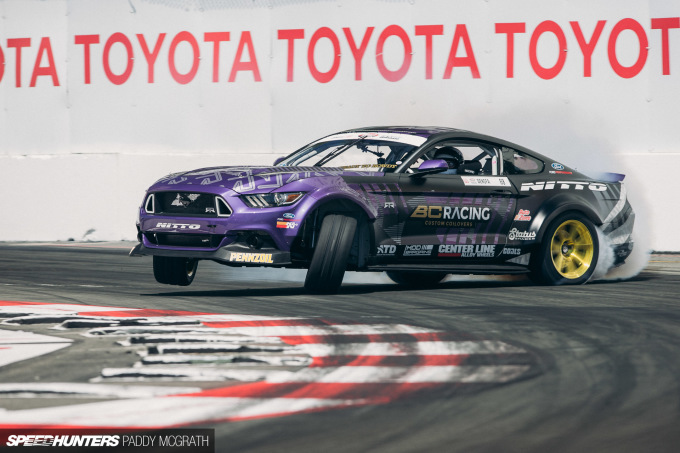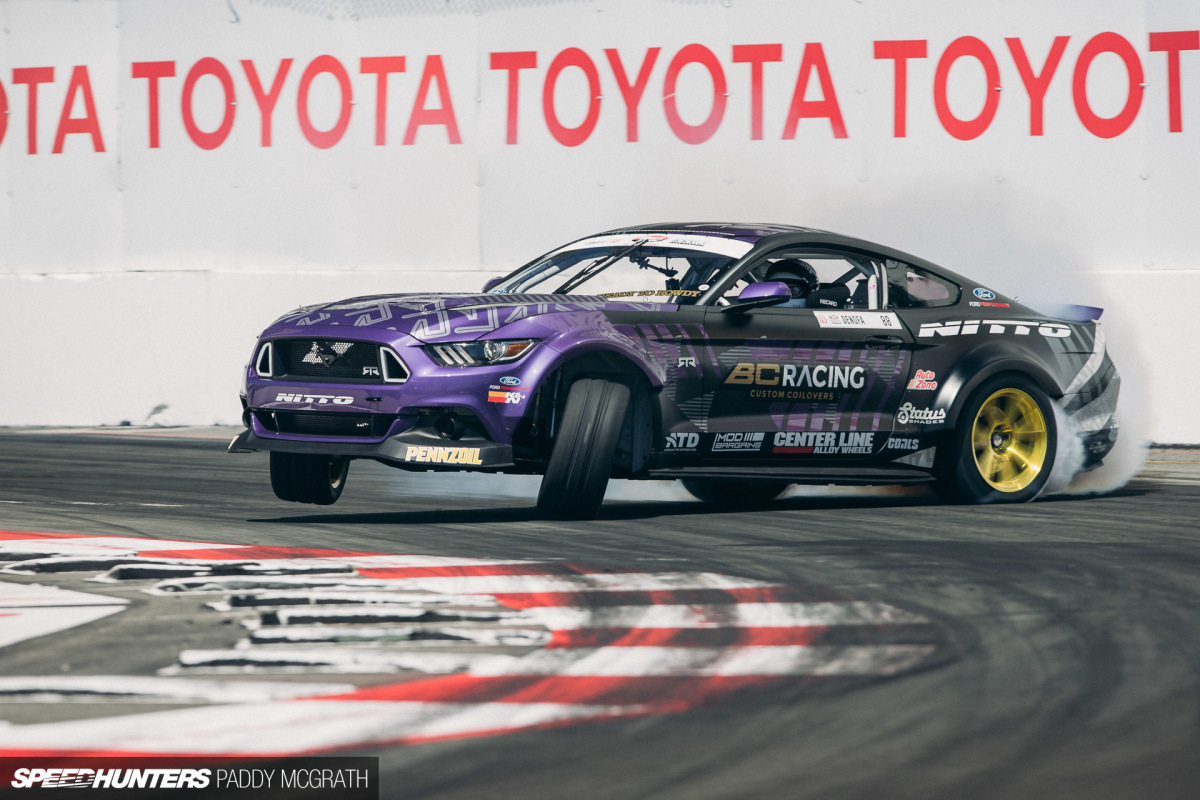 I've already written about FD Round 1 at Long Beach, at least from James' and Piotr's perspective, so there's no point in going over it again. Over the next three days, I was pretty much consistently blown away by just how good the series is. The noise, the speed, the aggression and how polished the event is were all so impressive.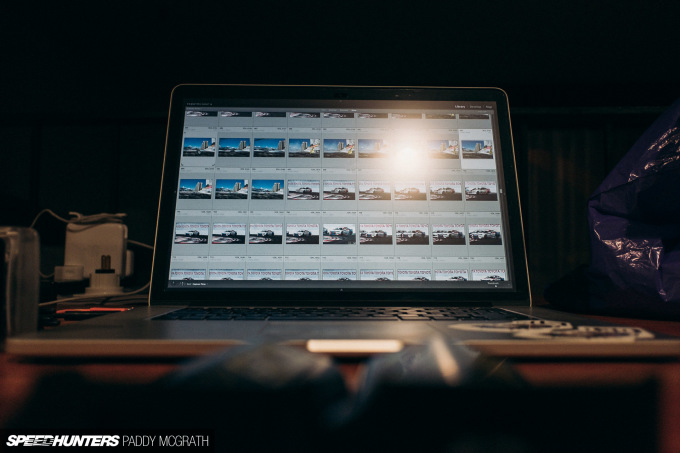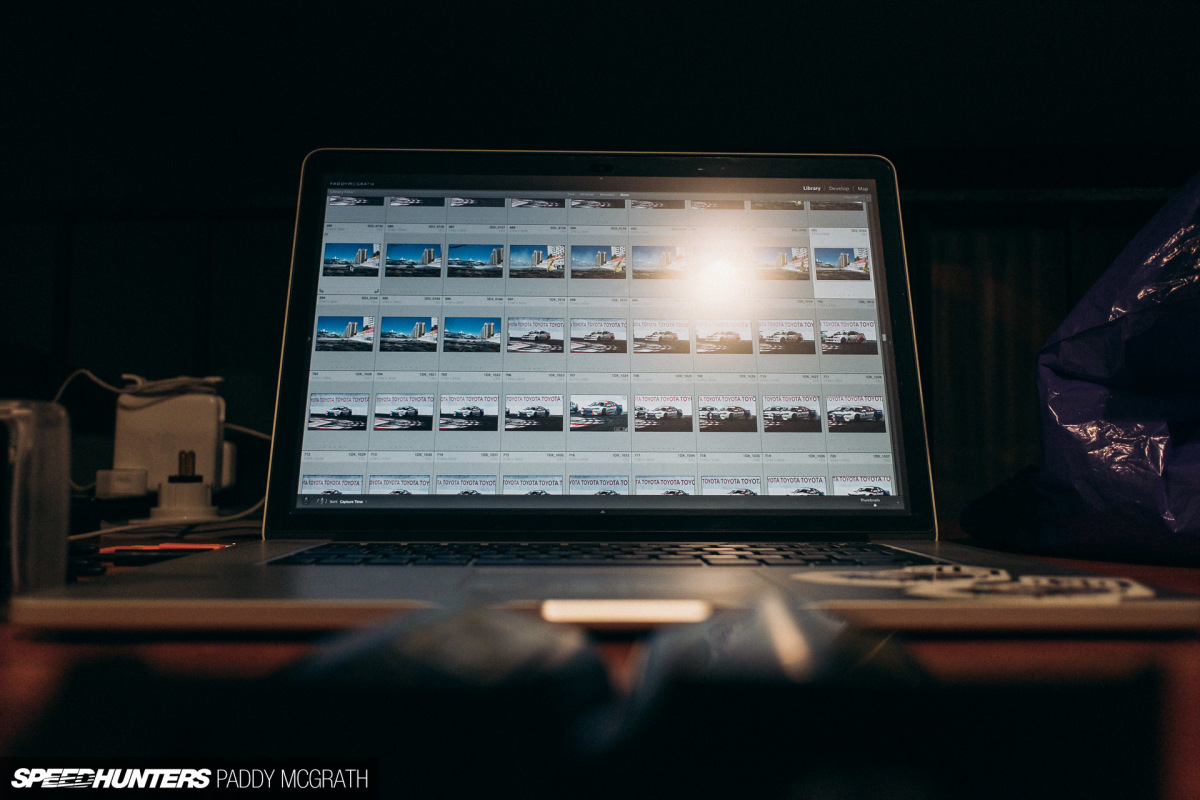 I feel I got comfortable in this new environment quite quickly, and settled into a solid routine. Shoot, download, edit, send and repeat. At night, I would go through everything again and back them up to an external drive.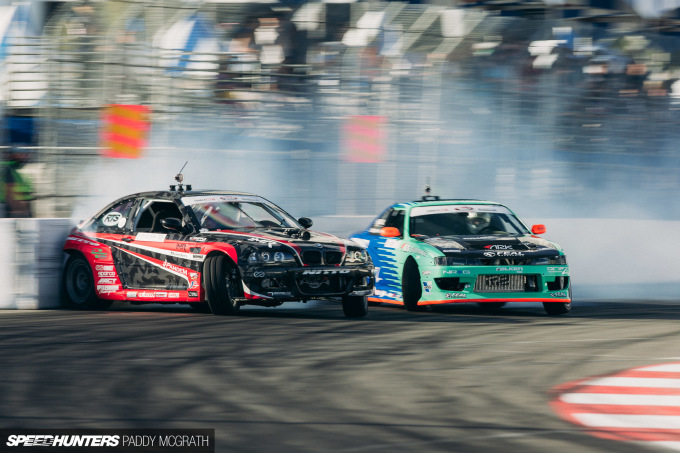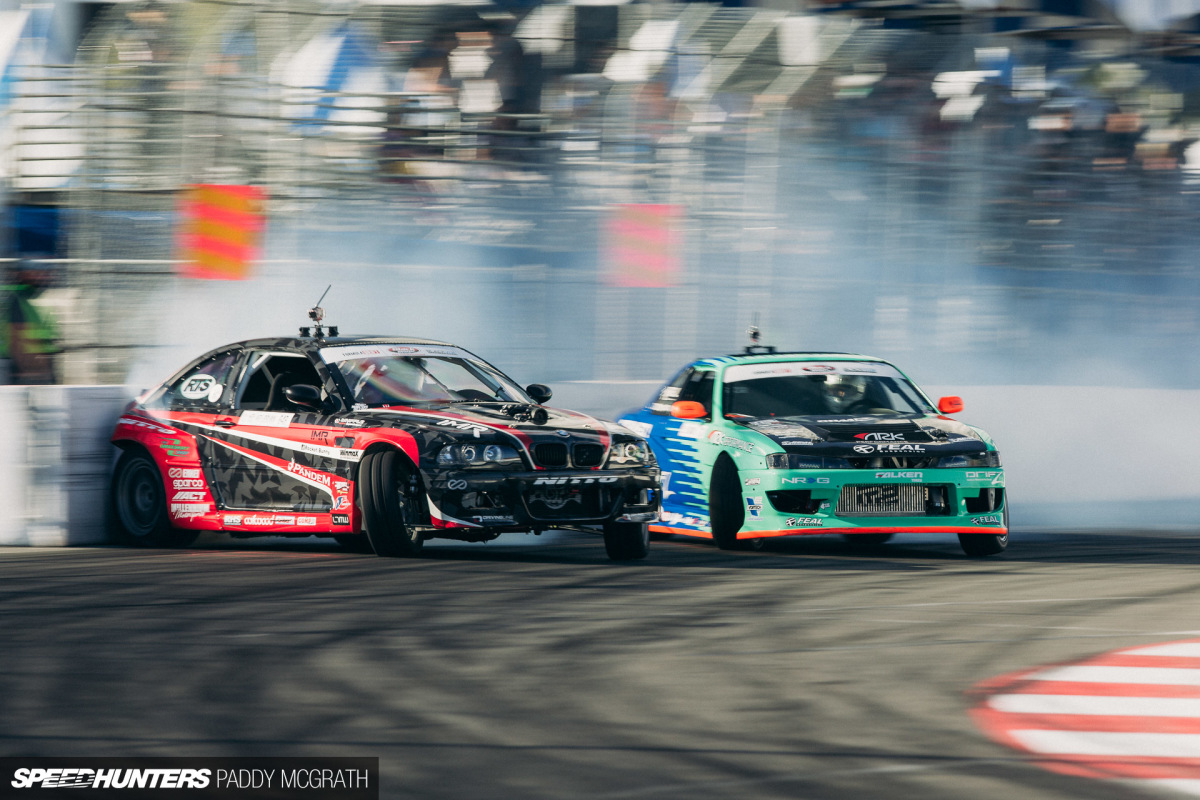 I think I shot around 5,000 photos over the course of the event. While I was concentrating on the Worthouse cars, I was shooting the others too as they came into view to try and perfect an angle or point of view. The vast majority of those shots will probably never see the light of day, either.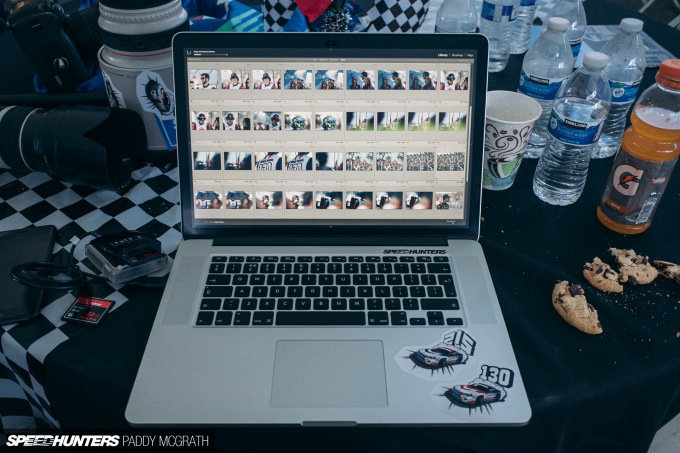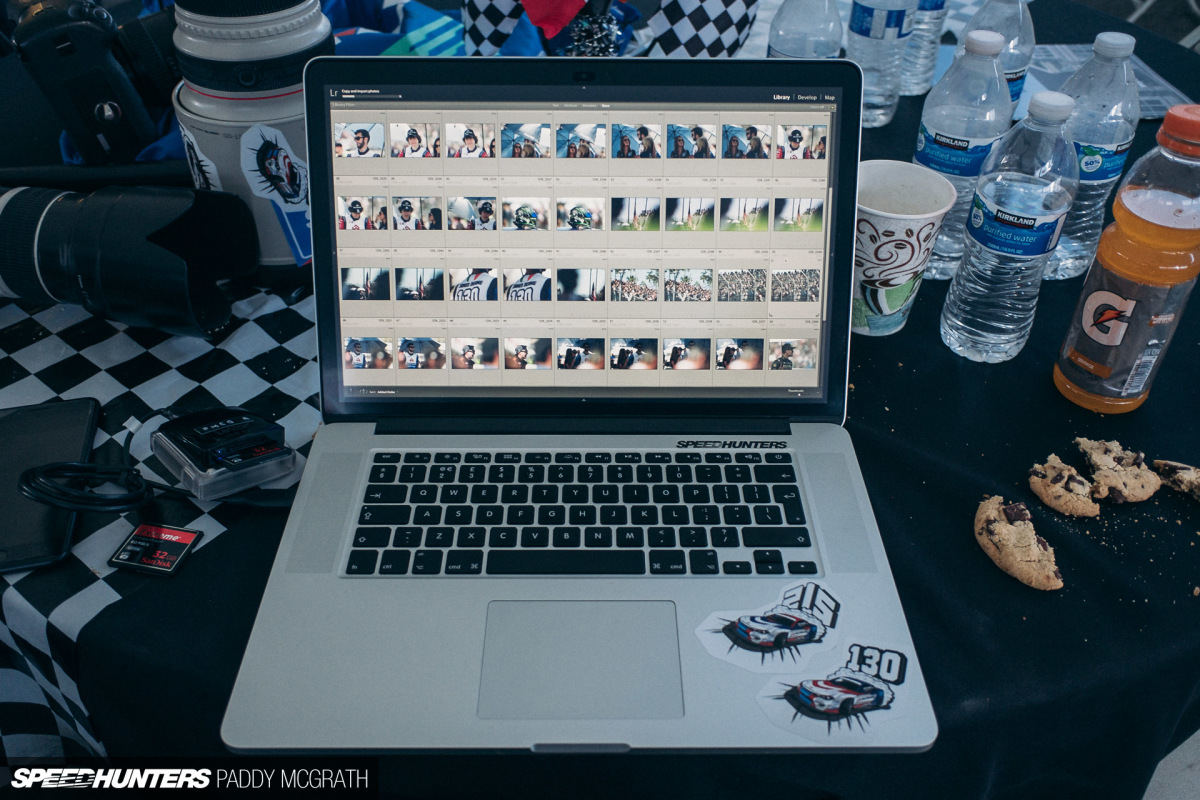 For me, there wasn't a huge amount of time to celebrate the result as I needed to get images away and write a short In The Moment piece for Speedhunters. I really couldn't have been happier, though, and it's not an event that I'll ever forget.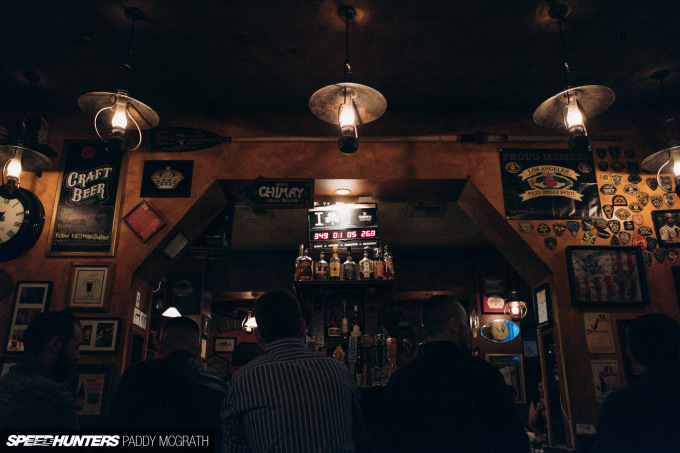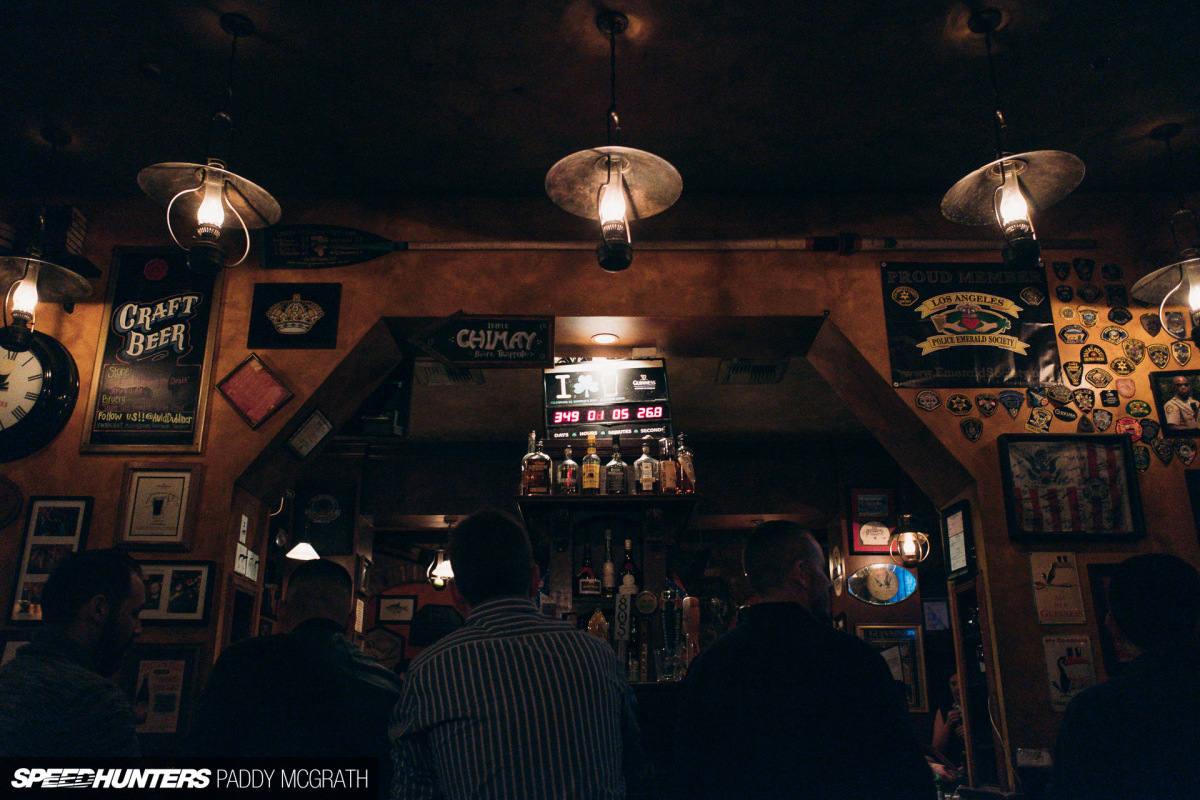 I did catch up with the guys later that night in the Auld Dubliner in Long Beach. Of course they chose an Irish pub, because, you know, there's not enough of them in Ireland. Still, the food was good. The St. Patrick's day countdown clock, not so much. Considering the occasion, it did feel appropriate, so I'll let it slide this time.
A Speedhunter's Day Off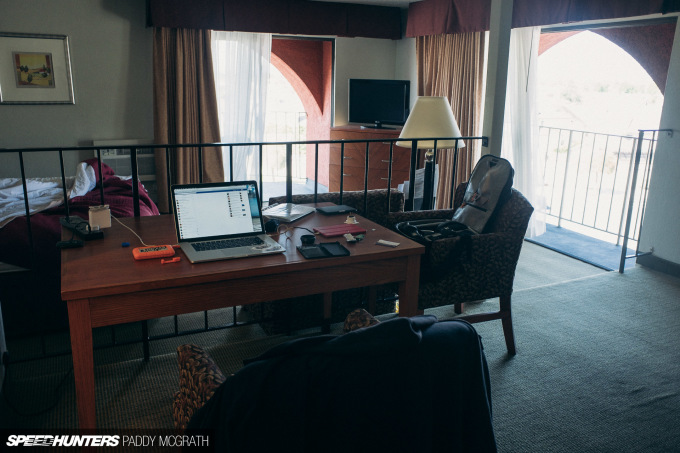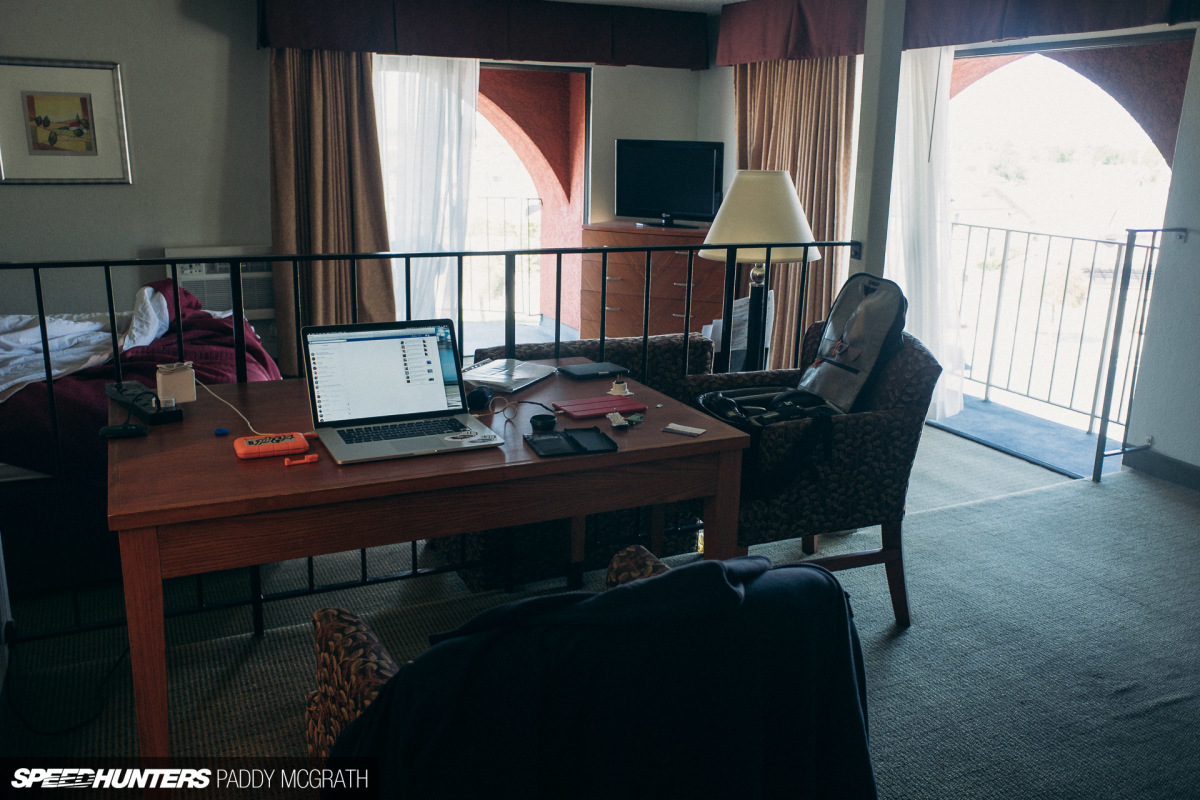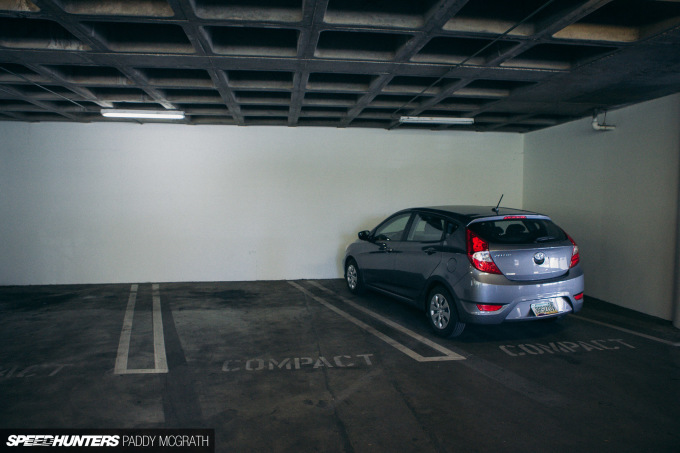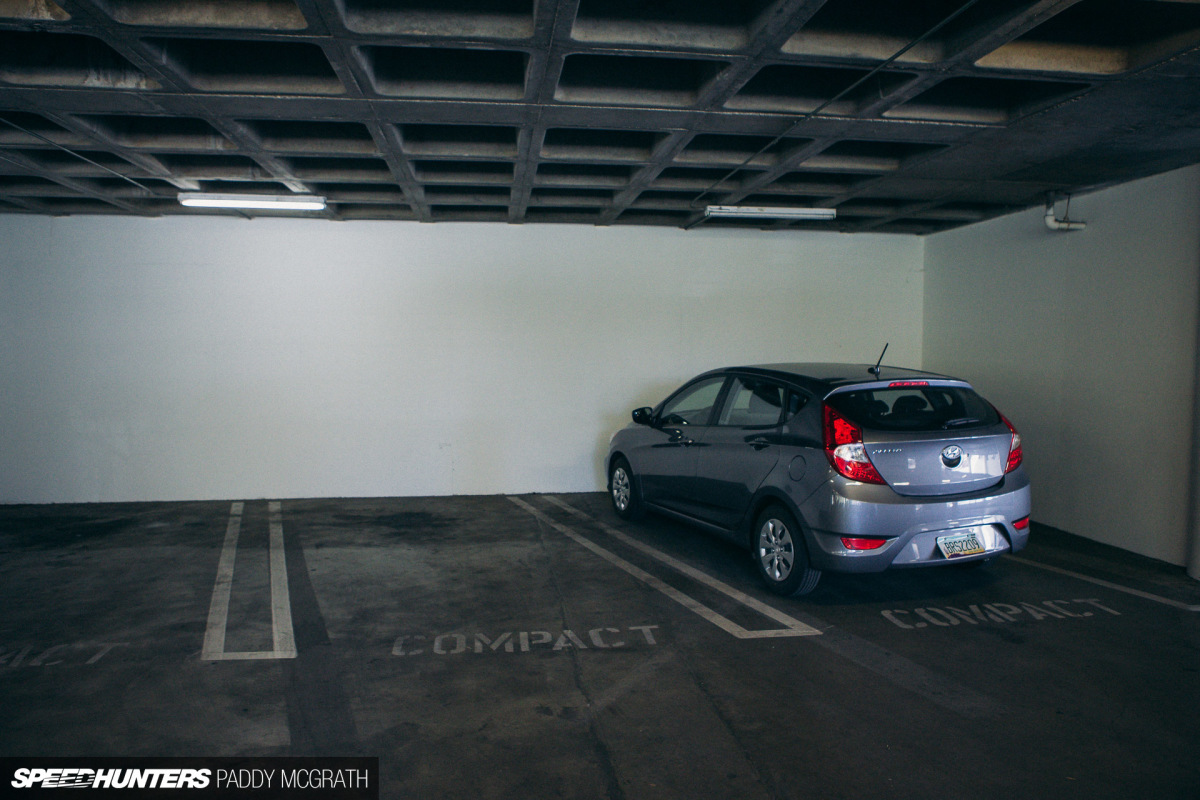 The next morning (Sunday) it was time to pack and check out of the hotel. Whatever about packing to go to LA, it's infinitely worse to pack to go back home. I had around 12 hours to kill, due to a late flight out of LAX, so I had a few more things that I wanted to do before I left.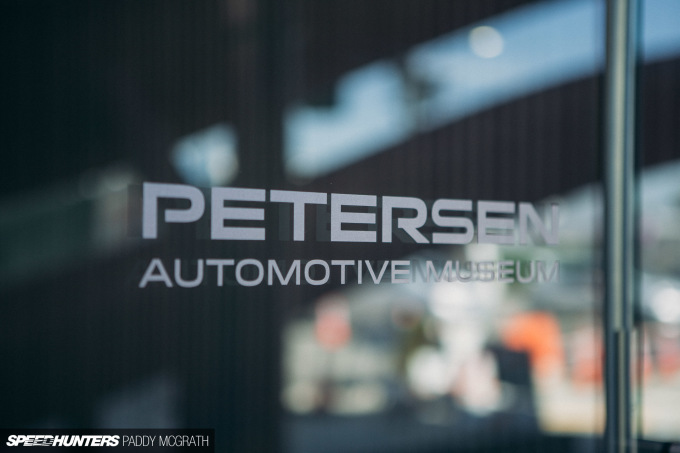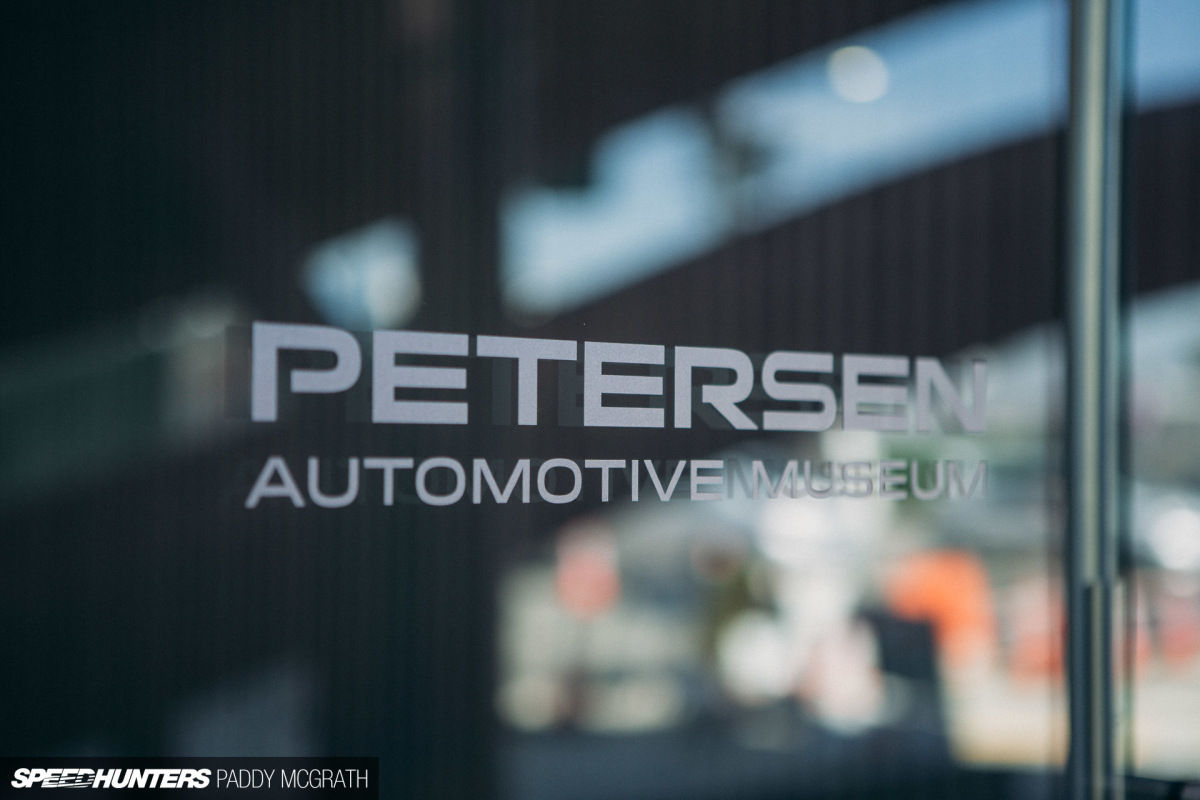 The Petersen Automotive Museum has been on my bucket list for so long, and it felt surreal to be there. It's easily the best automotive car museum that I've ever visited.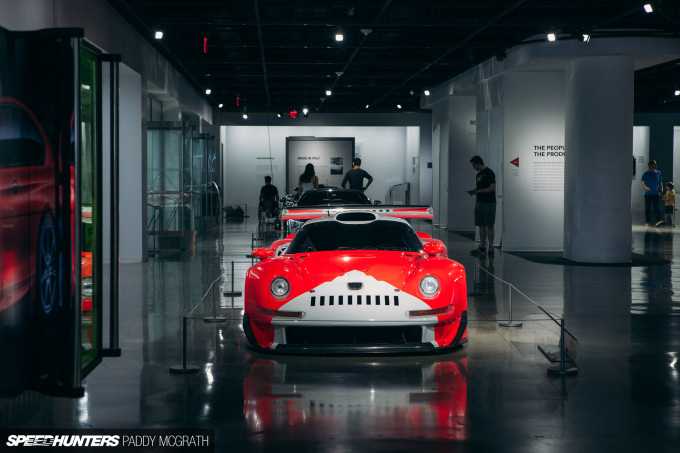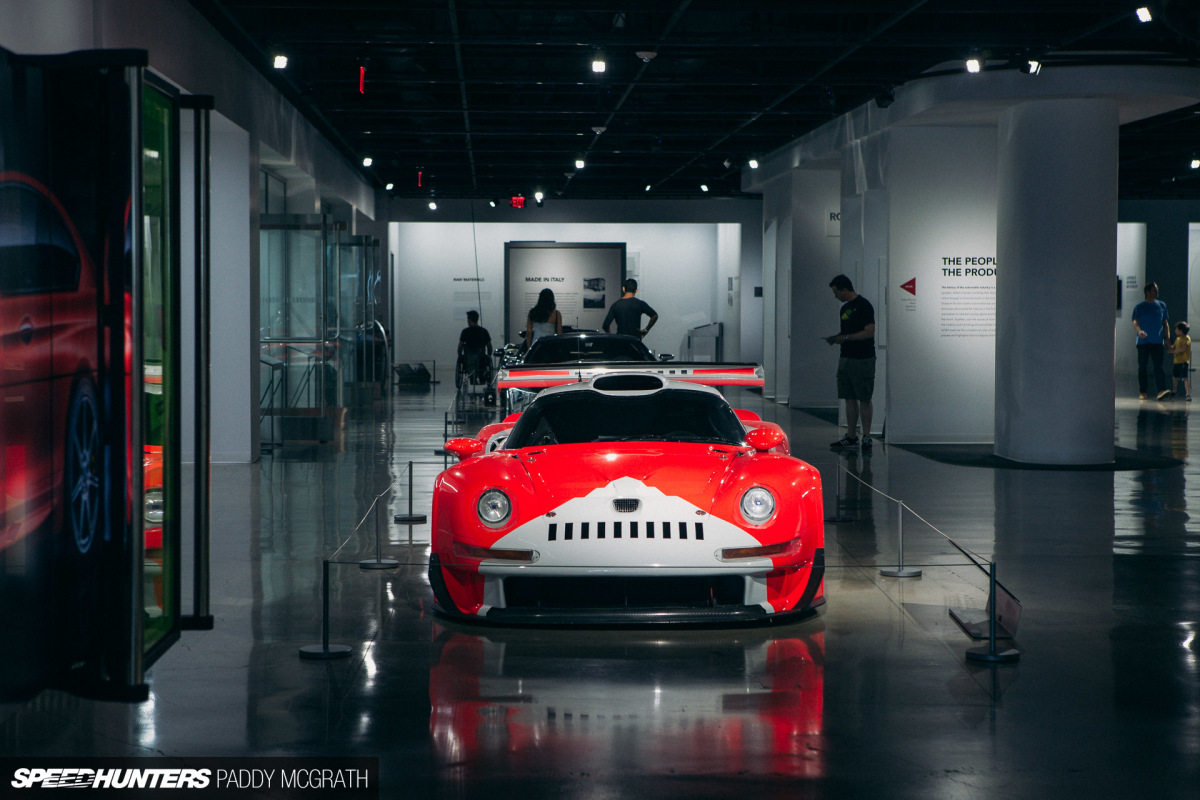 The access, the information, the presentation and layout are all to be applauded. It's also a photographer's dream as everything is lit so nicely.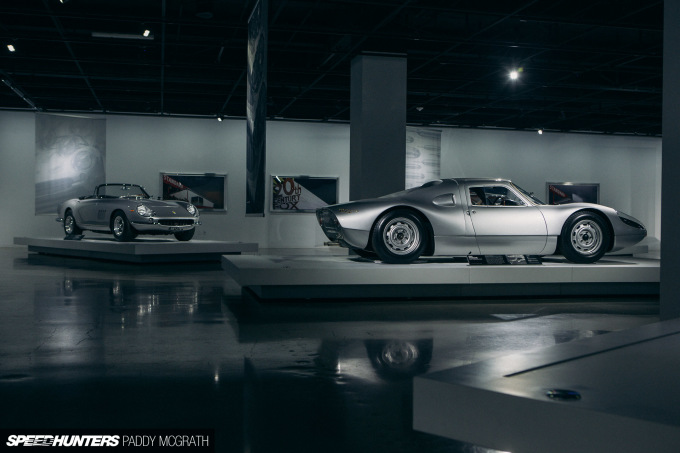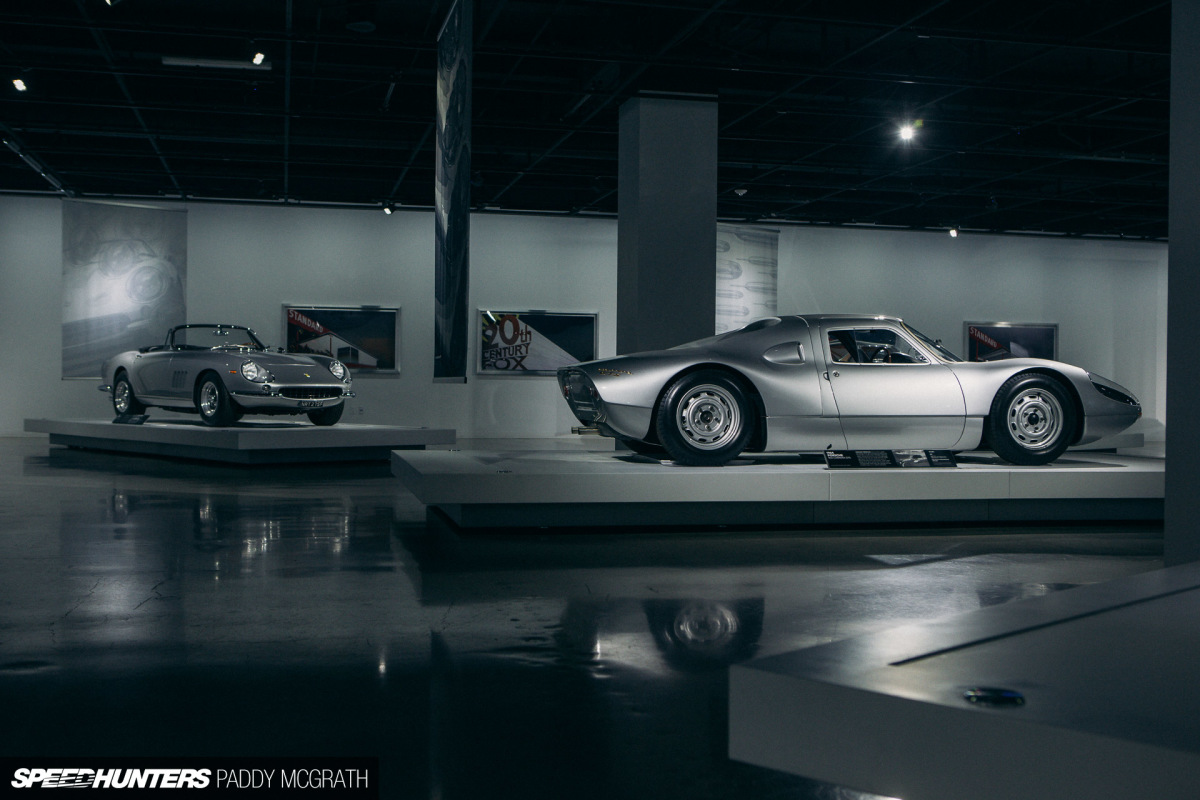 I must have easily spent two or three hours here, taking my time to take it all in. I didn't even get to check out the vault, but it's somewhere I plan on revisiting in the future anyways.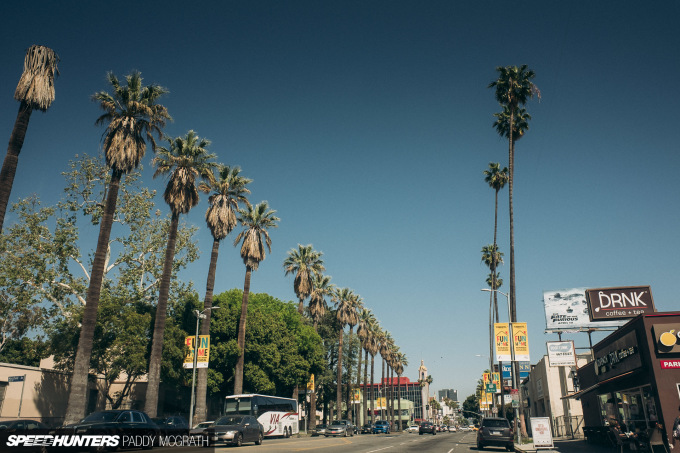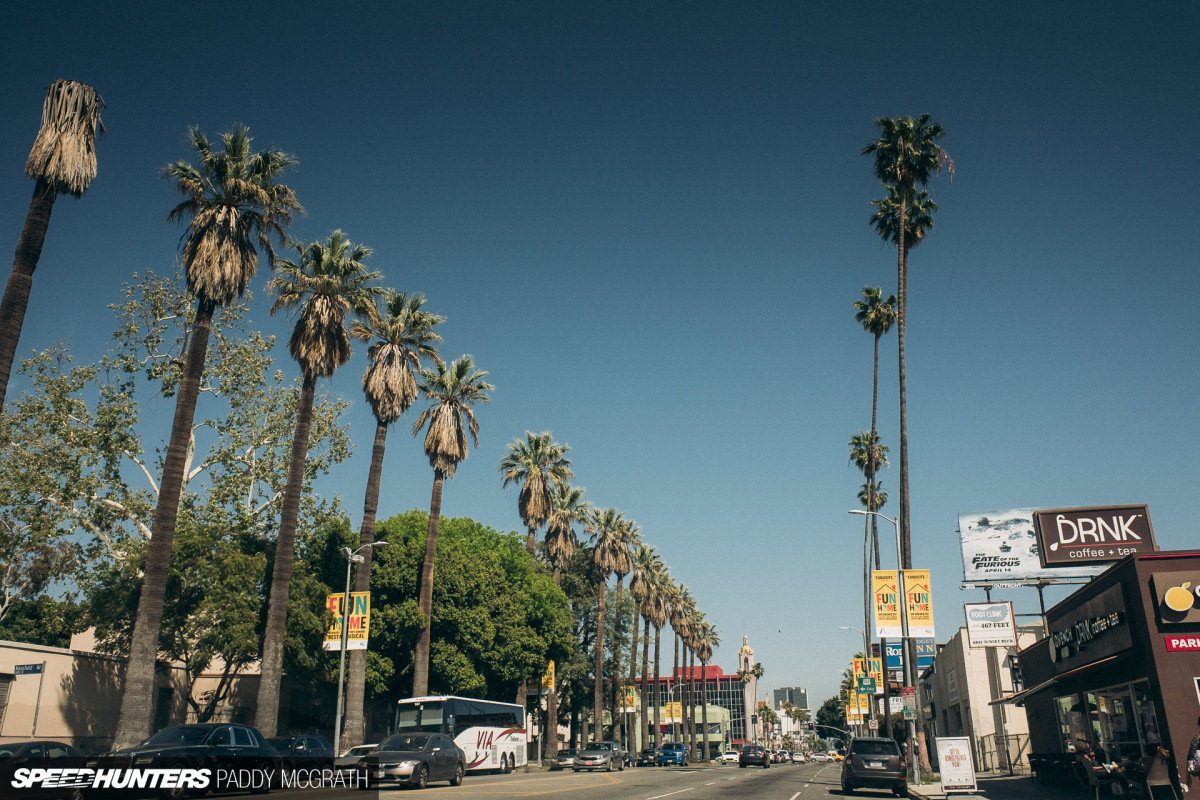 After the Petersen, I kind of/sort of got a little bit lost trying to find somewhere to get food and ended up in Hollywood, which was both unexpected and nice.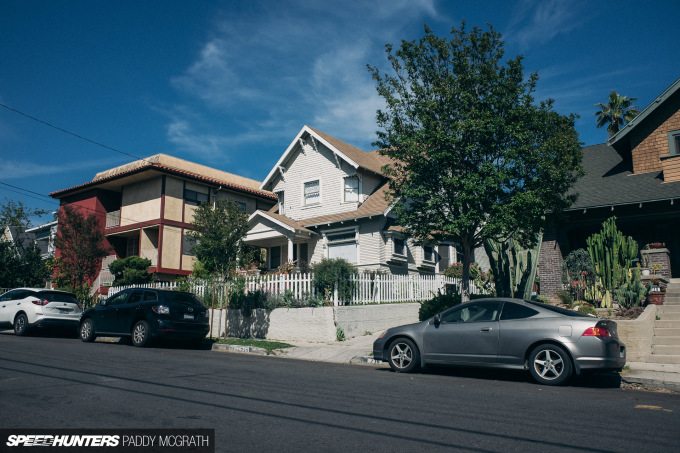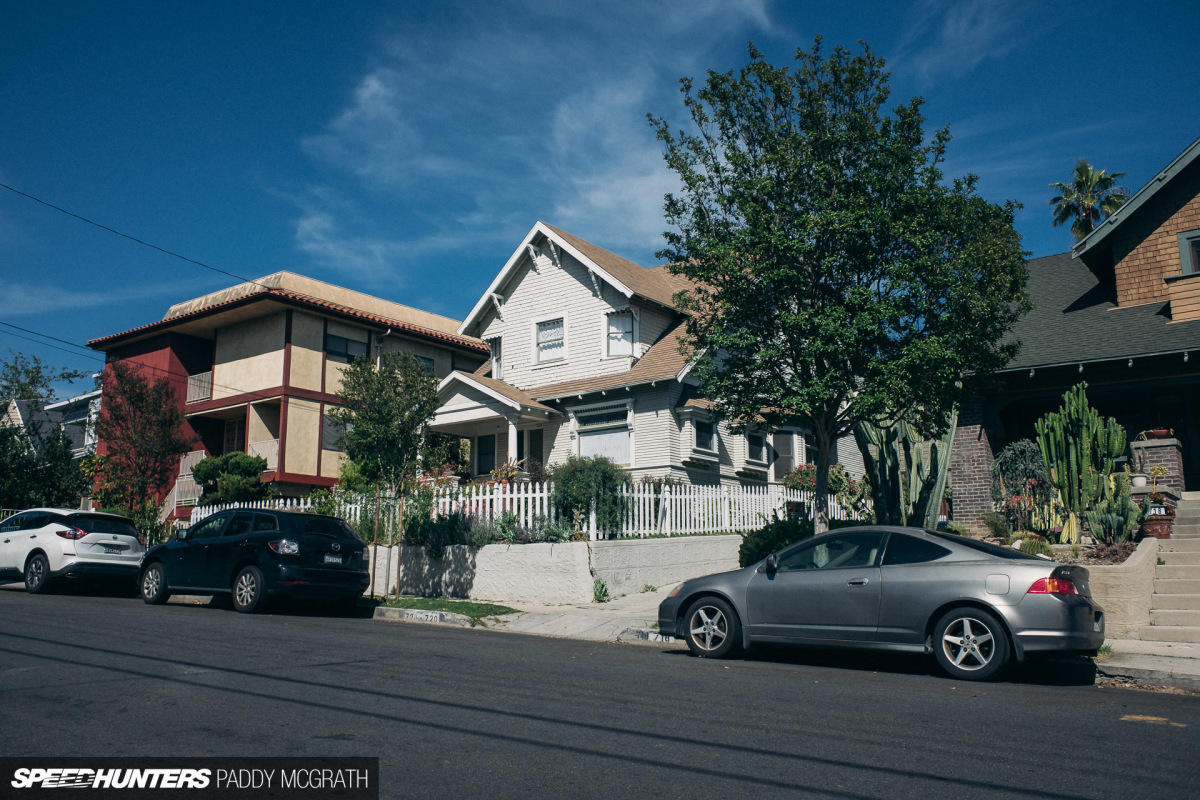 I've absolutely no shame in saying that this was maybe the highlight of my trip. Those who know, know.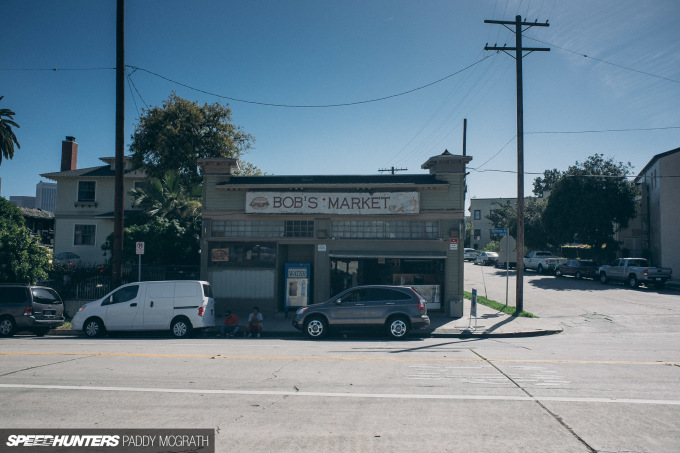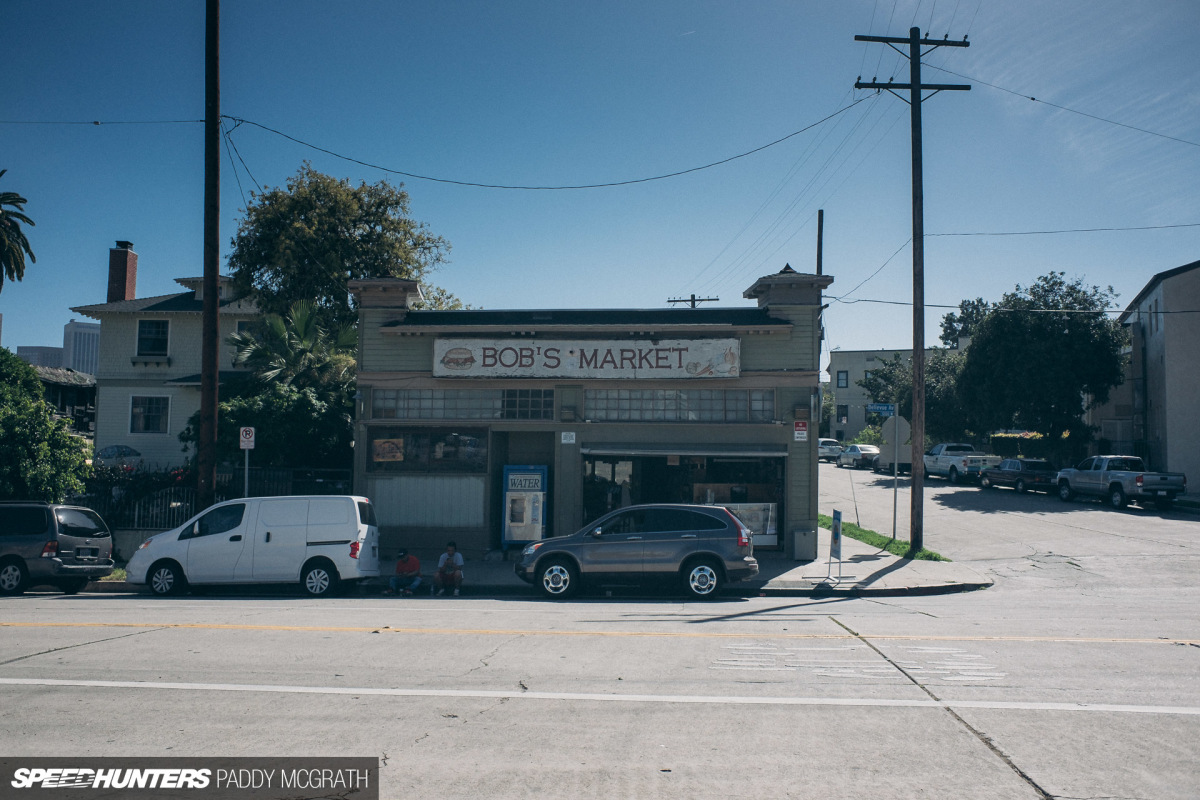 As cringeworthy and cheesy as the original film was, it's still one of my favorite guilty pleasures. As it turns out, the tuna really isn't great here.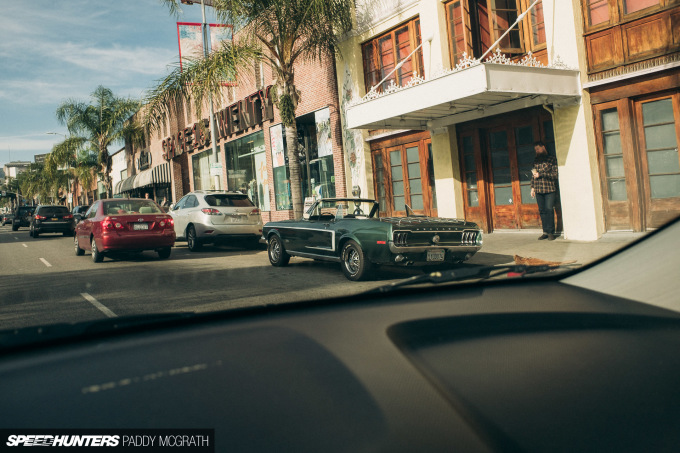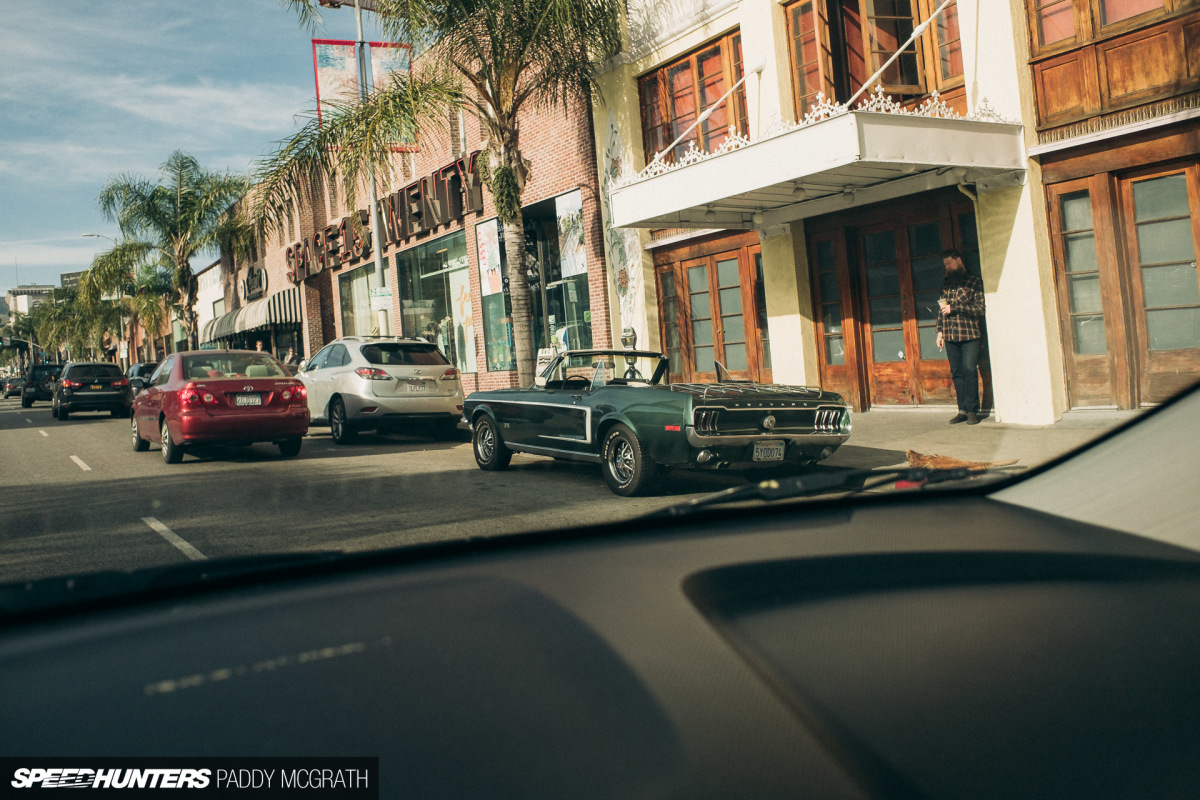 The sun was still up when I ticked off the last item on my list, but I still had several hours to kill before I could even think of heading to the airport.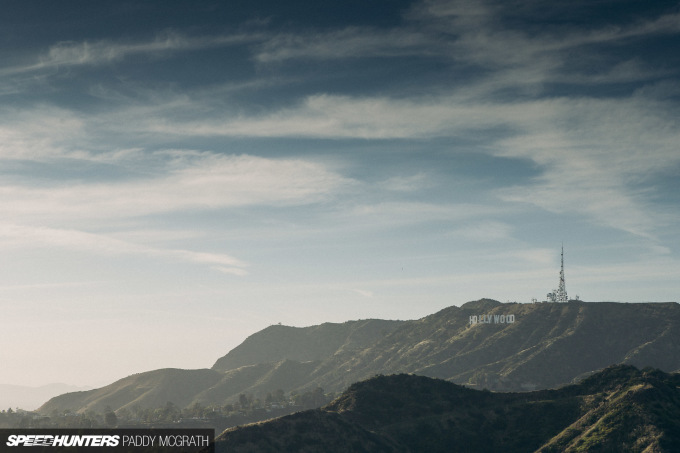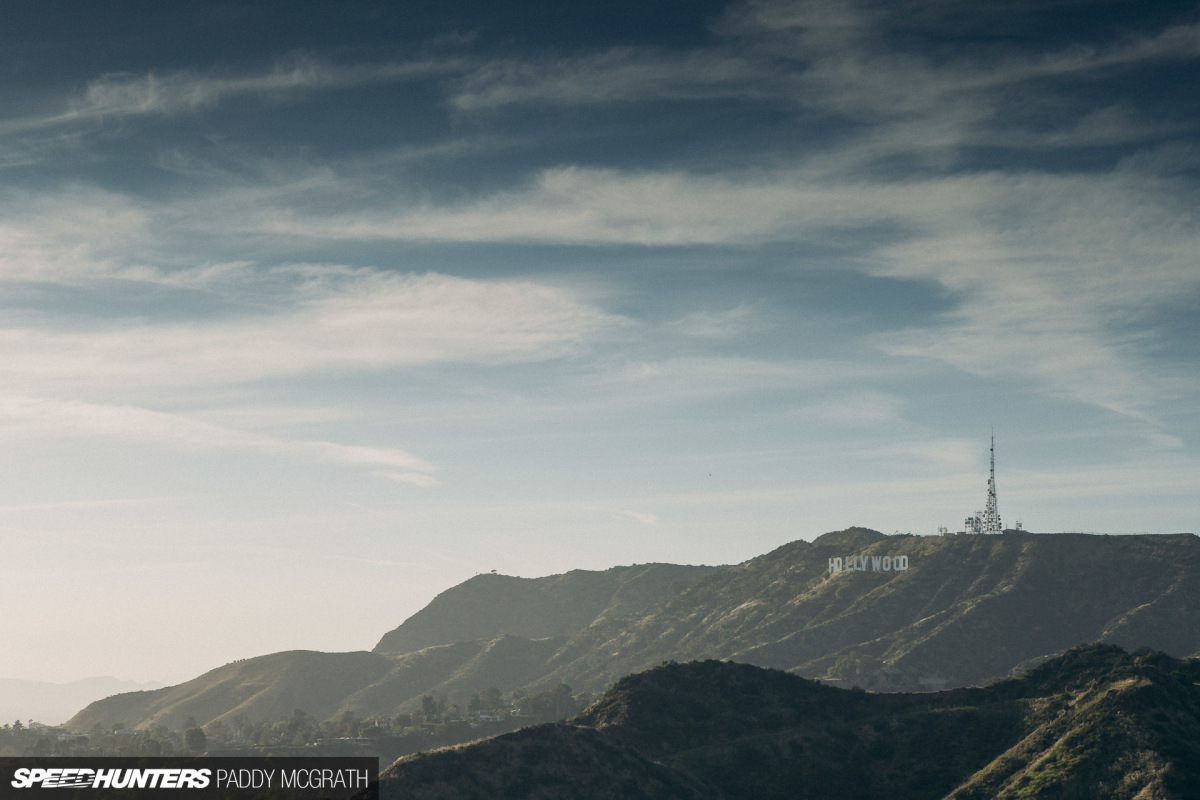 With little choice, I had to enter full tourist mode with a visit to the Griffith Observatory overlooking Los Angeles.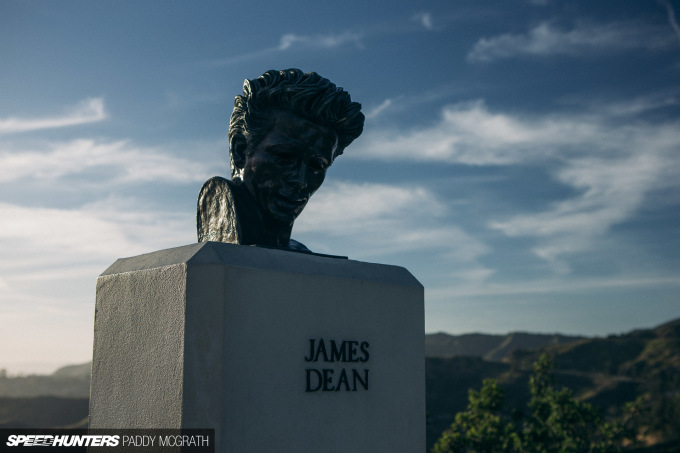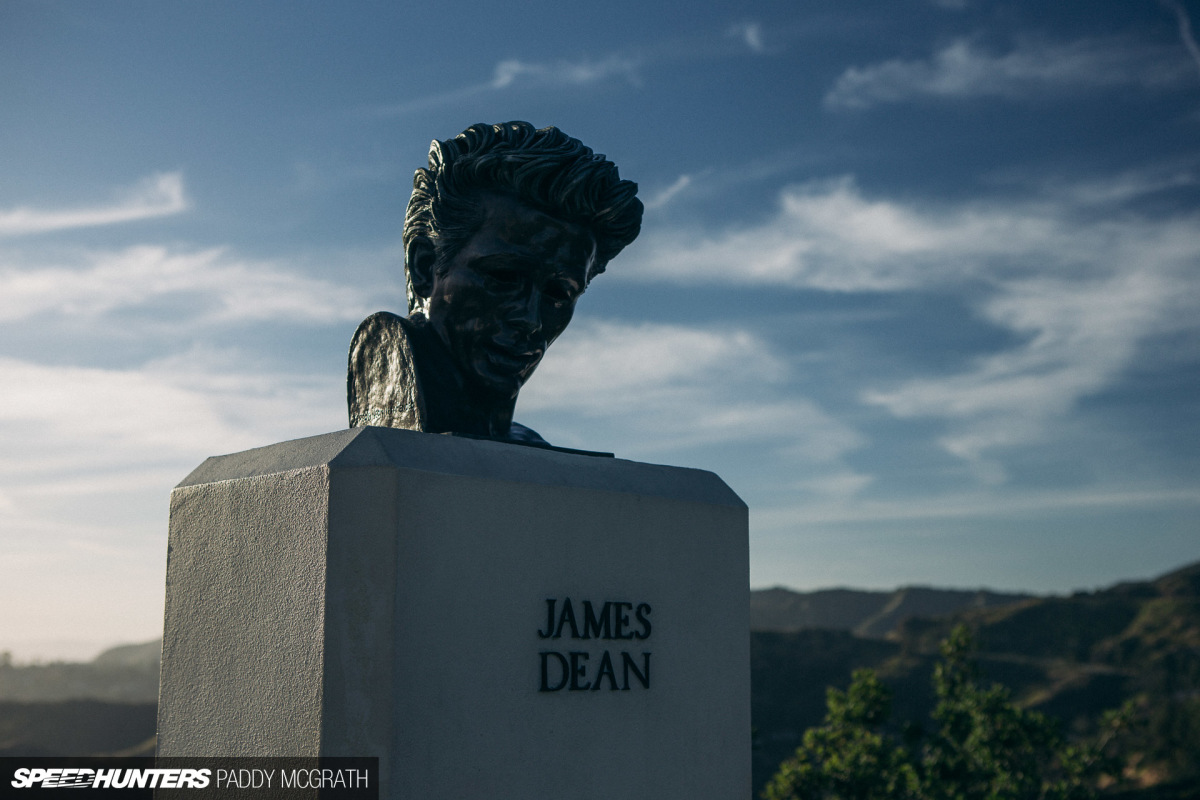 Guys, he only won a single event, there's no need to give him a statue already. Jeez.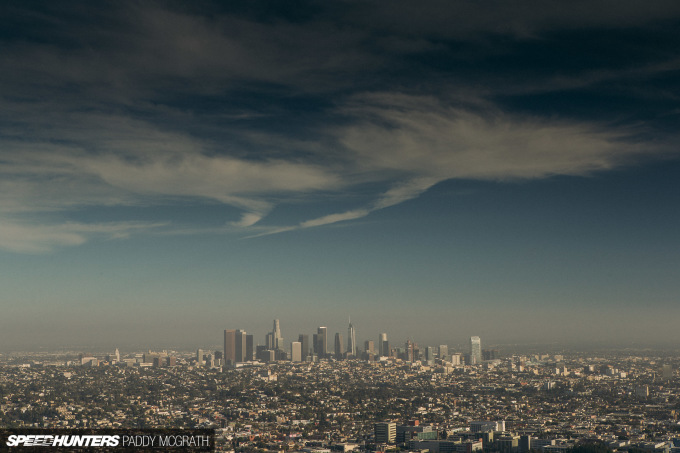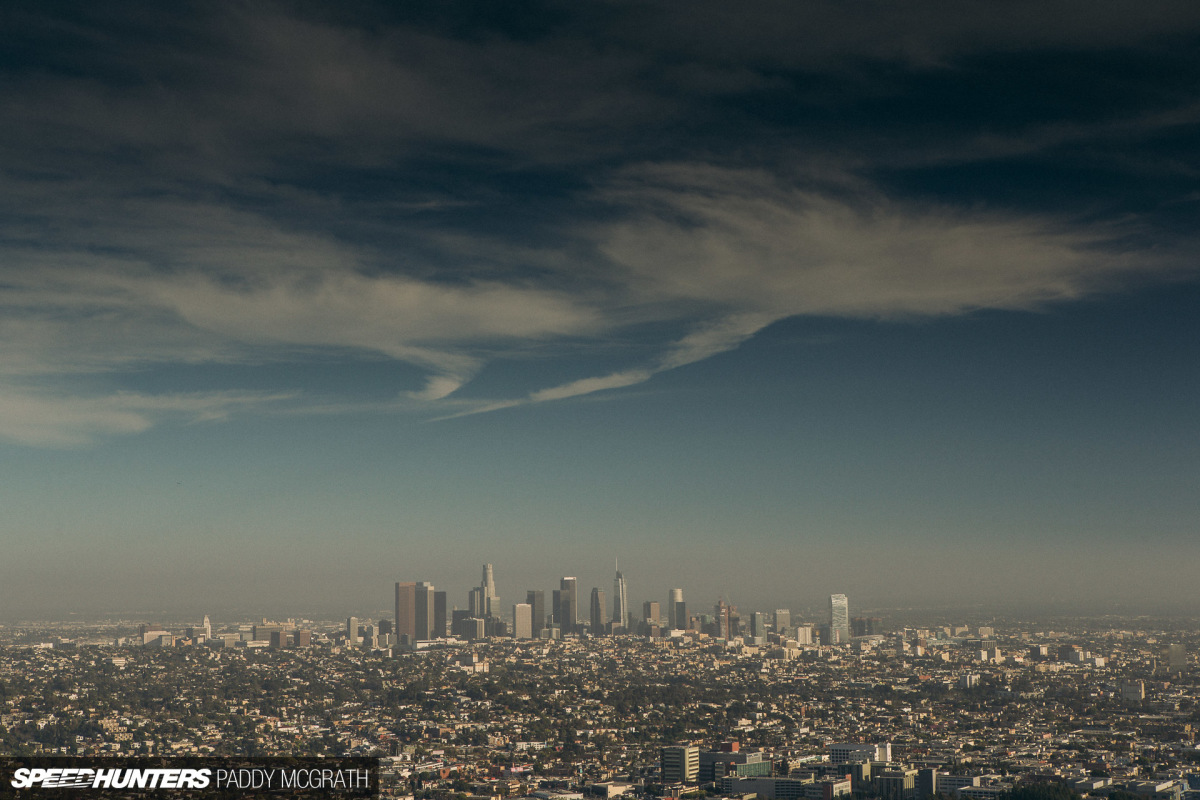 It felt a pretty decent way to spend my last few hours here, at least for another six months or so anyways.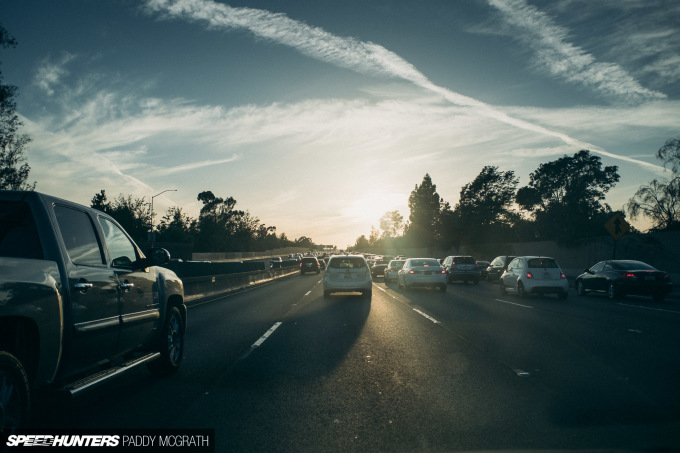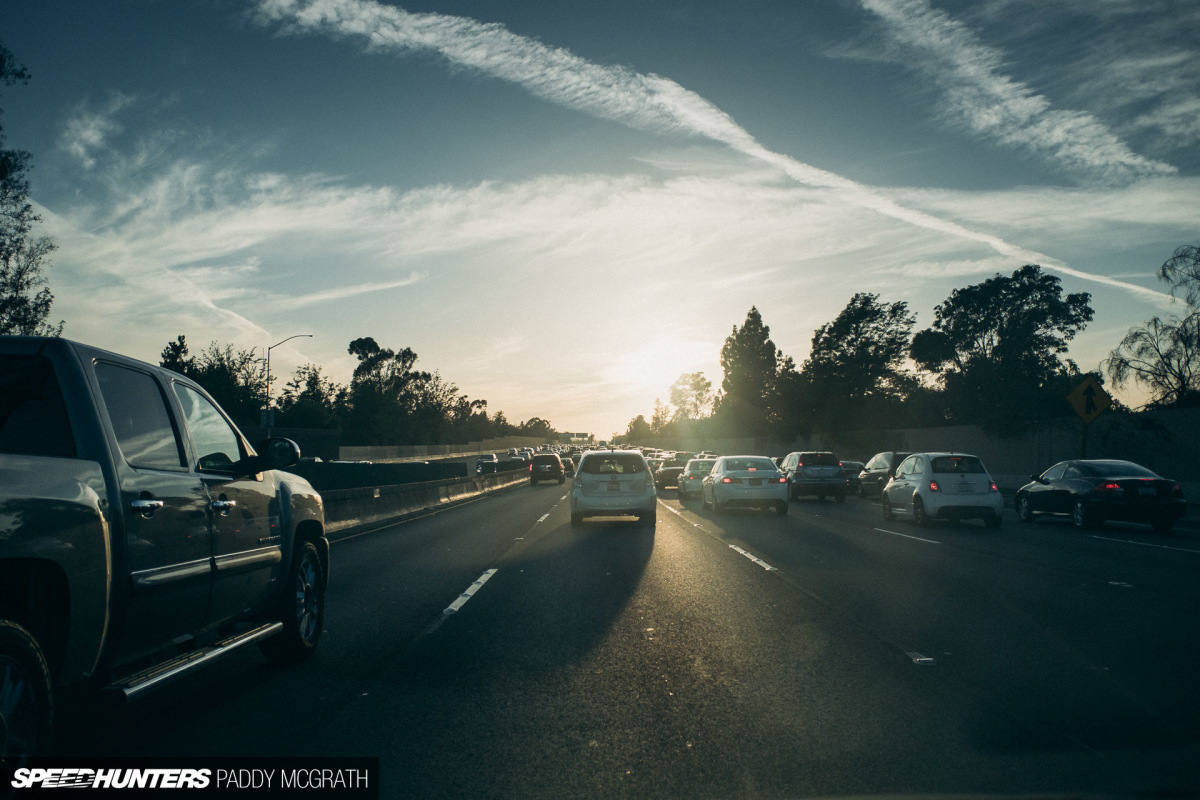 I won't miss the traffic, however.
Where my Wednesday had been an impressive 32 hours long, my Monday would only last 16 hours, nine of which were spent on a plane again. When I sit down in my seat, I usually switch my watch to my destination time and act accordingly. A quarter to midnight flight made sleeping for the journey the obvious decision, but one I would regret for about four days afterwards. The jet lag was real.
I do enjoy the sight of Dublin coming into land. That is, the bits you can see through the rain clouds. I do not enjoy returning to the cold.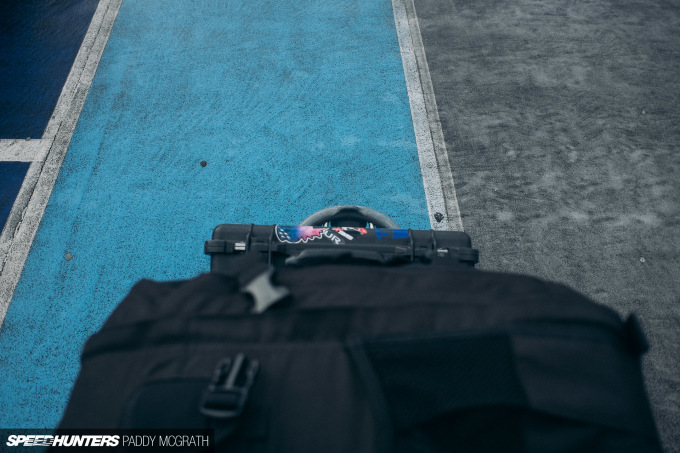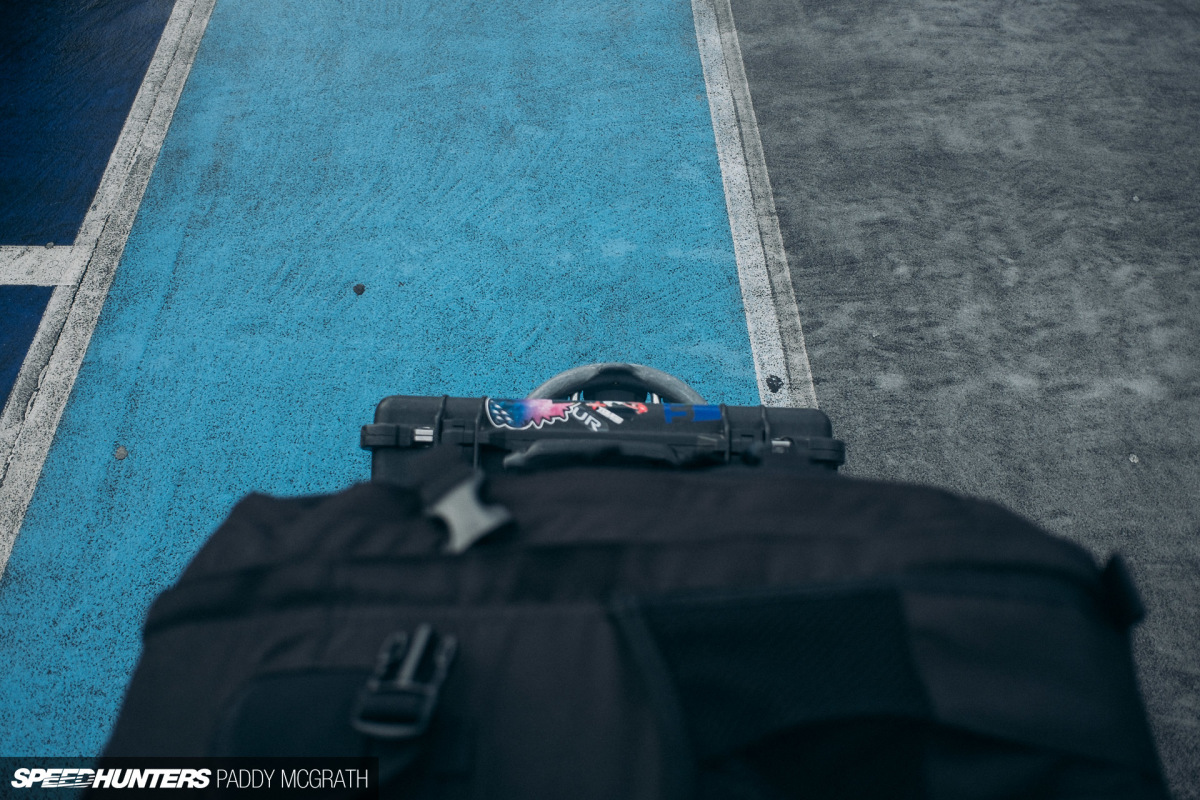 I left LA at just about midnight on Sunday, I arrived home at 6:00pm on Monday evening. The next two days were spent writing about James' first FD victory, in between meeting other clients about upcoming work. The Thursday was spent on a commercial shoot whilst at peak jet lag, along with getting another article finished for Speedhunters. I really had forgotten how much jet lag sucks.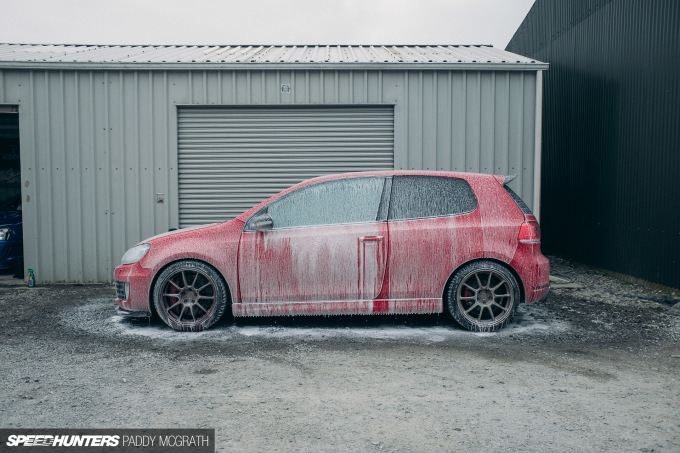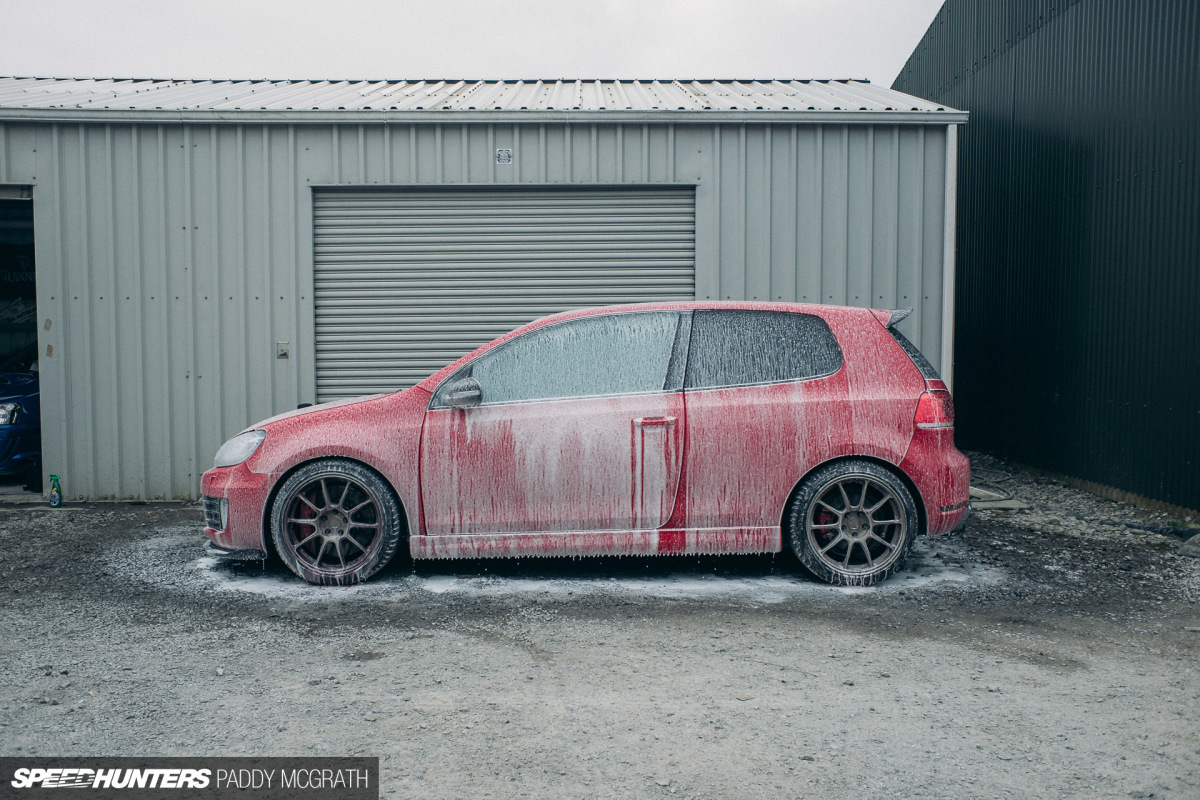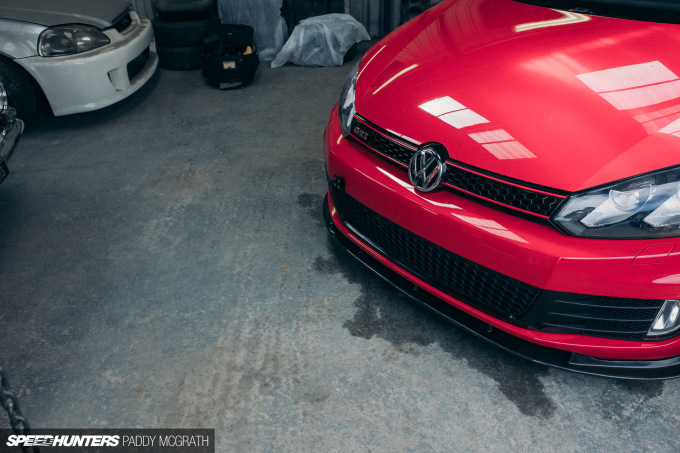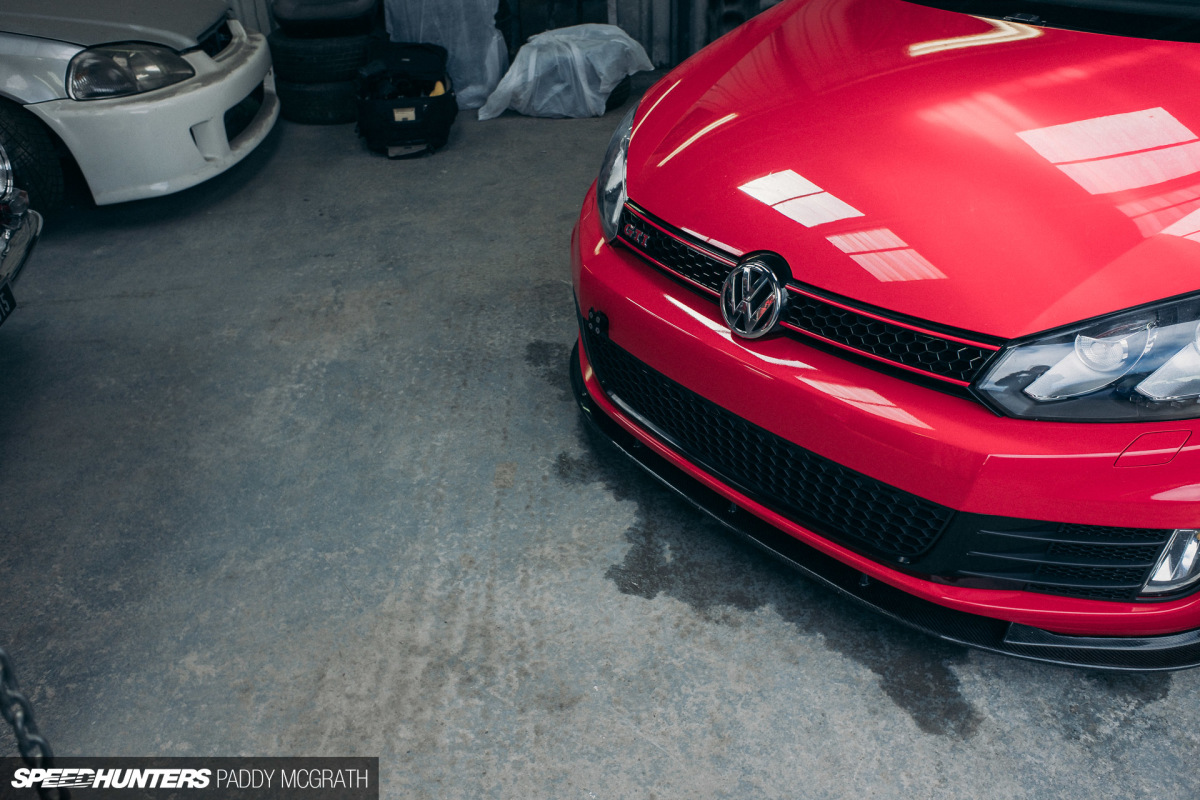 Friday was at least enjoyable. With Dubshed on the weekend, I wanted to have the car someway presentable if it was going to be on show. The winter months were tough on the paint, so I handed over to my friend, Jonathan Corbally, who gave it a single stage polish along with fresh sealant and wax for maximum gloss.
For a full correction, he reckons it would be a four or five-day job, but I'm not sure that I want to go down that route as I want to be able to enjoy the car without the constant worry of swirl marks or every speck of dirt irritating me.
Dublin To Belfast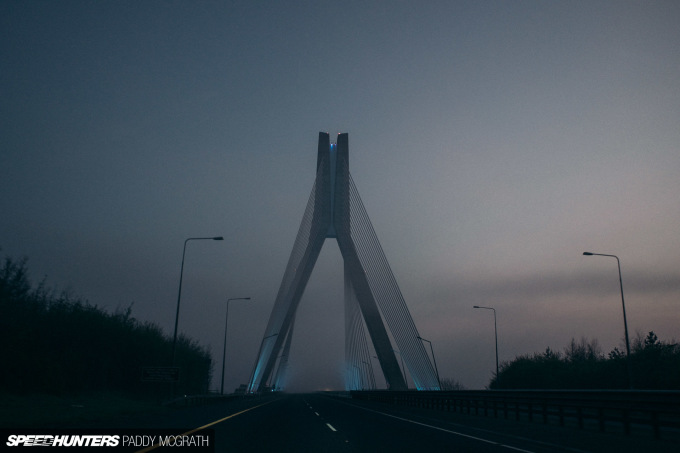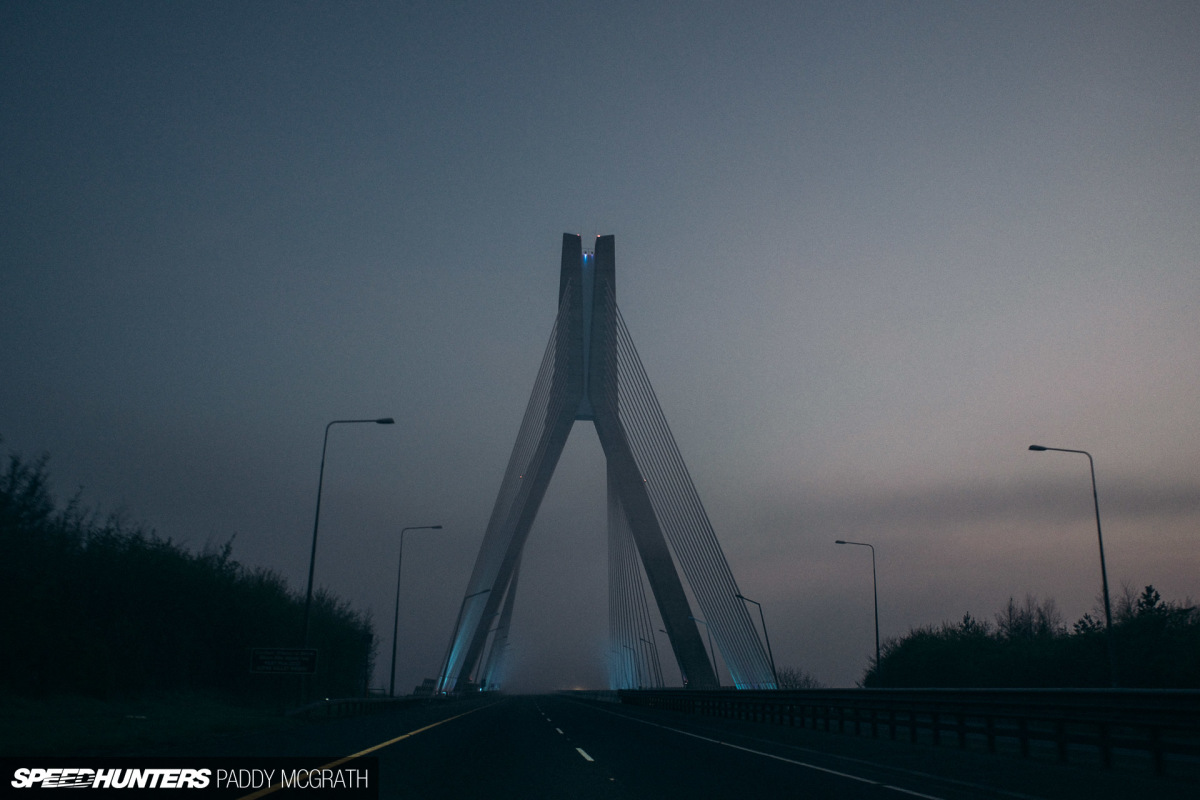 With Saturday came more writing and editing, before another early start on the Sunday morning. Thankfully, the journey is about as straightforward as it gets, save for a slight detour to pick up a friend, Cian Leonard of the Irish Drift Championship and the guy who now owns my E90, for the journey.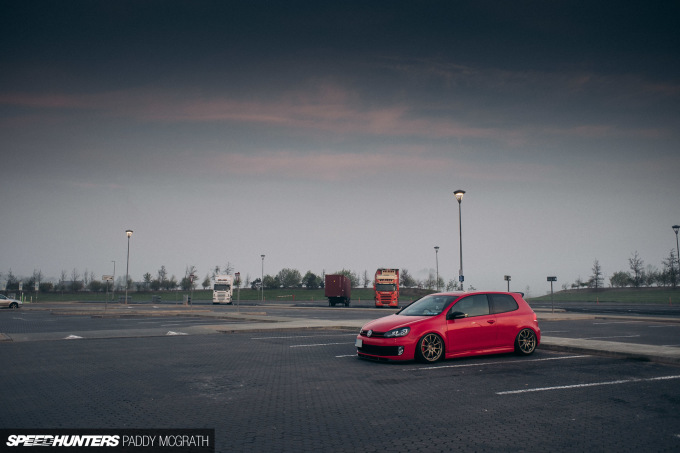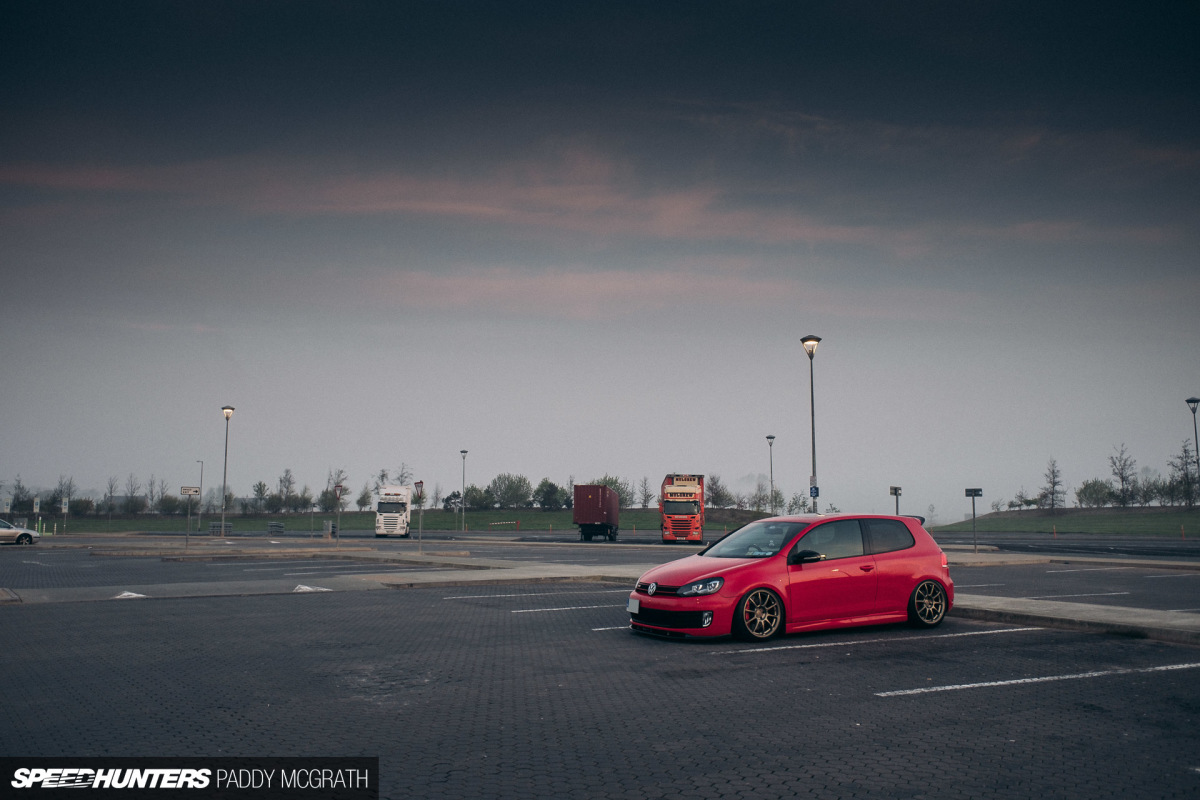 You know it's early when the motorway services aren't even open and you have to struggle on with no caffeine.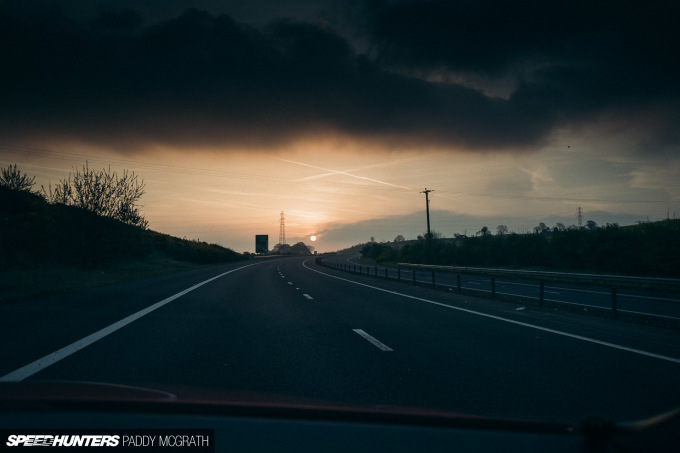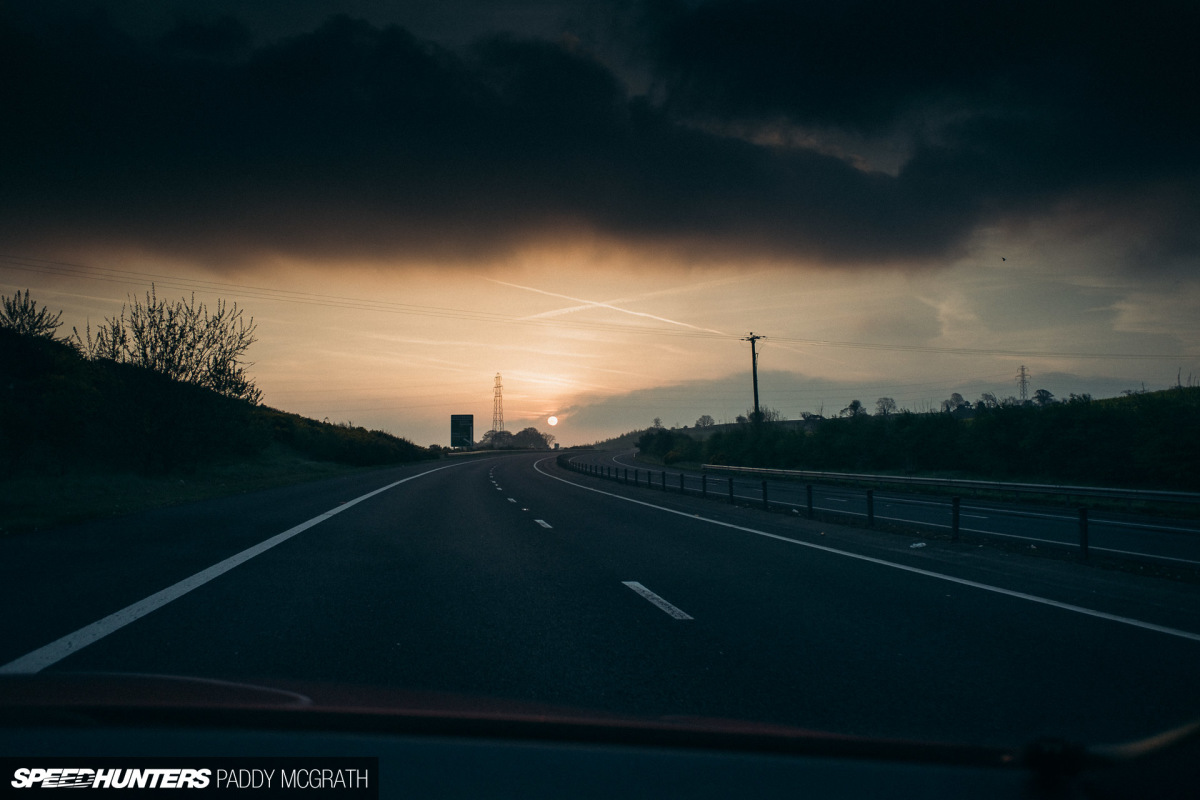 Even just cruising along the motorway, with music quietly playing and talking shit, it's really one of the greatest joys that any car enthusiast can have. Watching the sun rise wasn't a bad view either.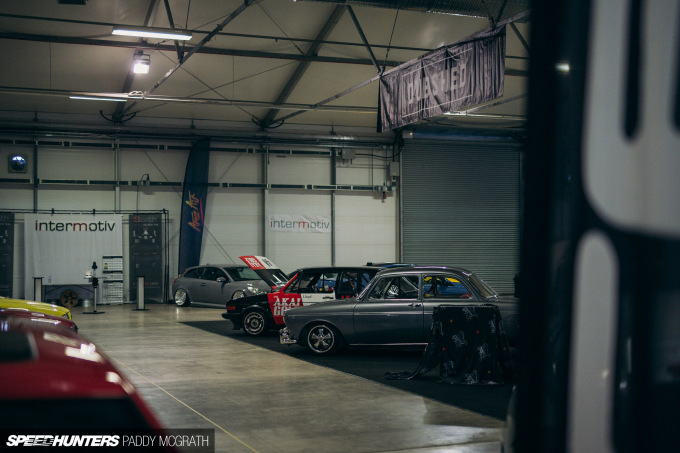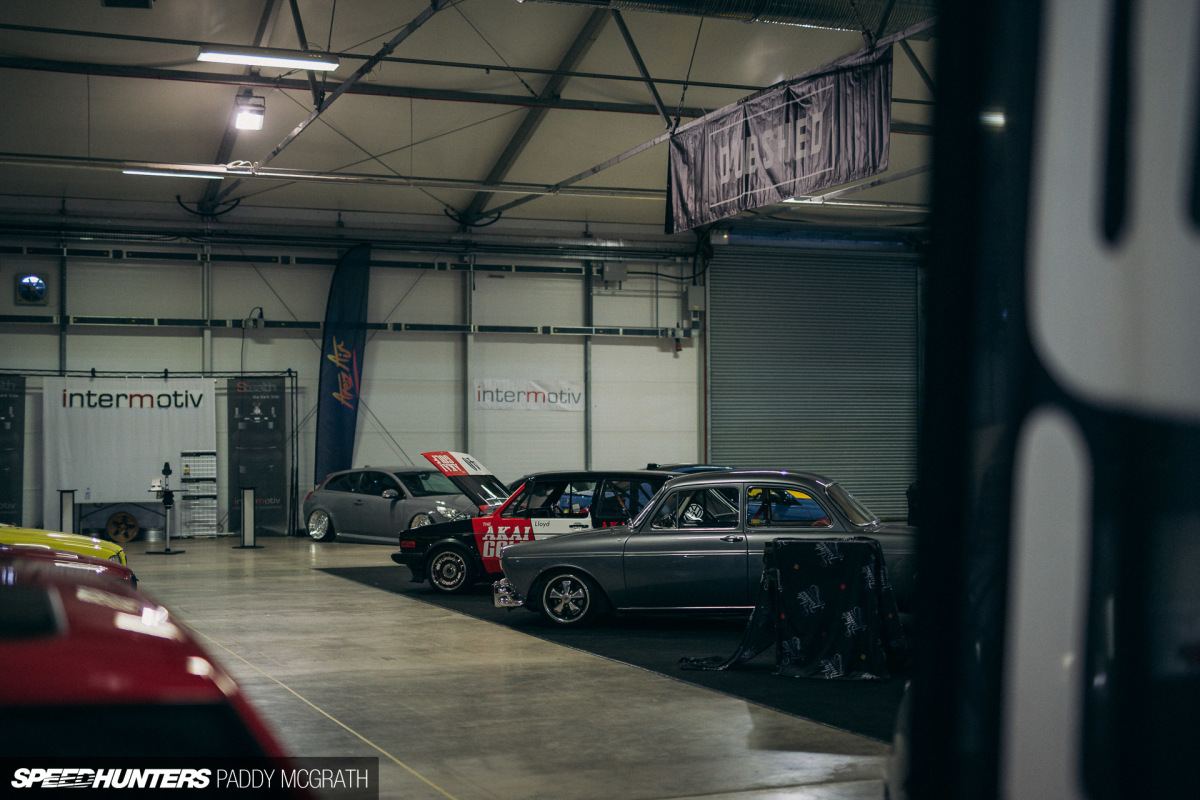 Because I couldn't make it on the Saturday when the cars are loaded into the main hall, I had to be there obscenely early on the Sunday morning. Still, it was very kind of the organisers to accommodate me like that when they could have just said no. It also gave Cian and I the benefit of enjoying the entire show hours before the public arrived. Bliss.
Cian even bought me breakfast in the shape of these tremendously hot and exceptionally sugary Dinky Donuts. I thought he was trying to sweeten me up before delivering news that he had curbed a wheel on the E90 or something equally horrific.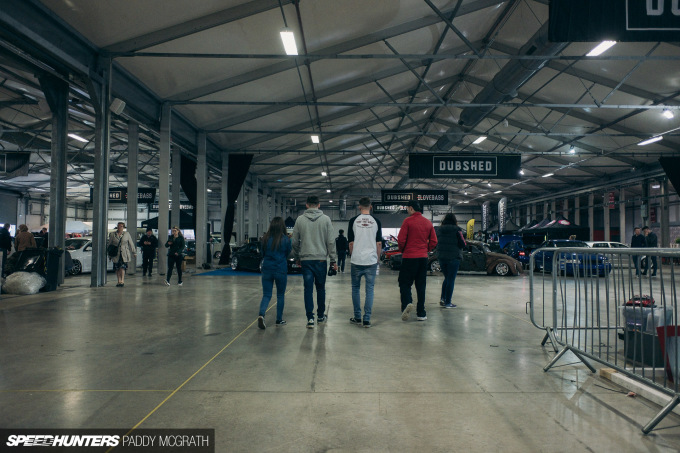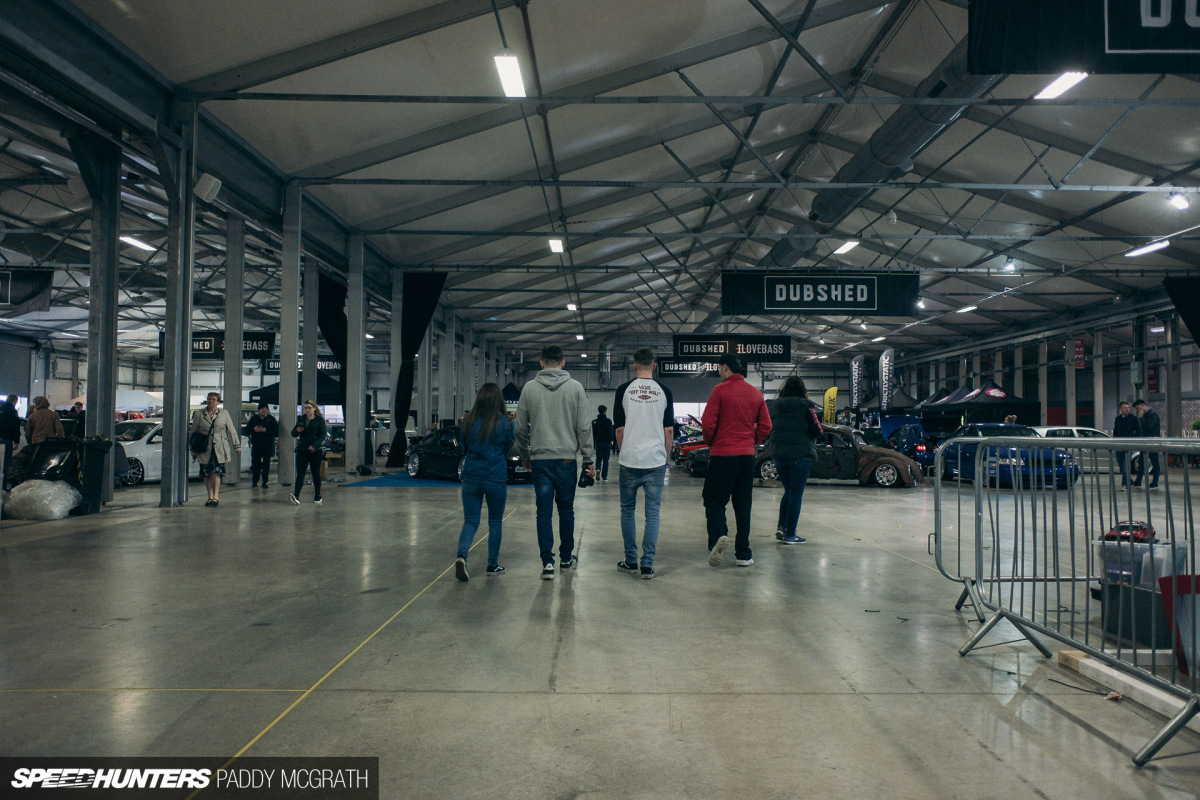 Dubshed was another wild day, but again, you can read about that elsewhere. I actually forgot to include this photo in the main coverage, but these three guys have appeared in the background of my Dubshed coverage for a couple of years now. I've no idea who they are, but I think it's a hilarious addition. See you next year, chaps.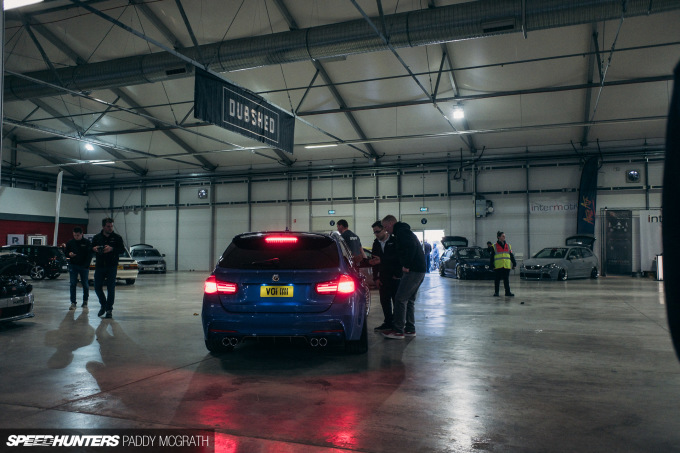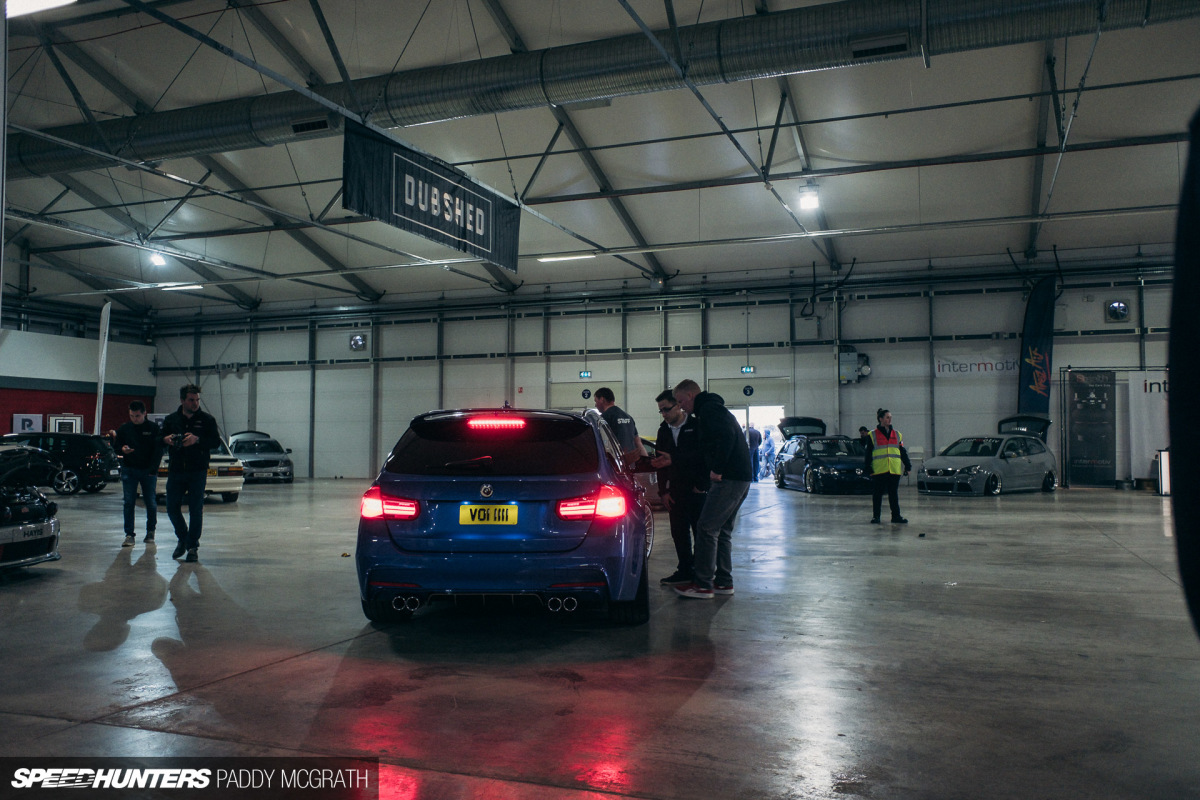 With the hall being loaded out amidst the gentle hum of compressors and an almost overwhelming smell of fuel, it was time for another trip across the border and back home.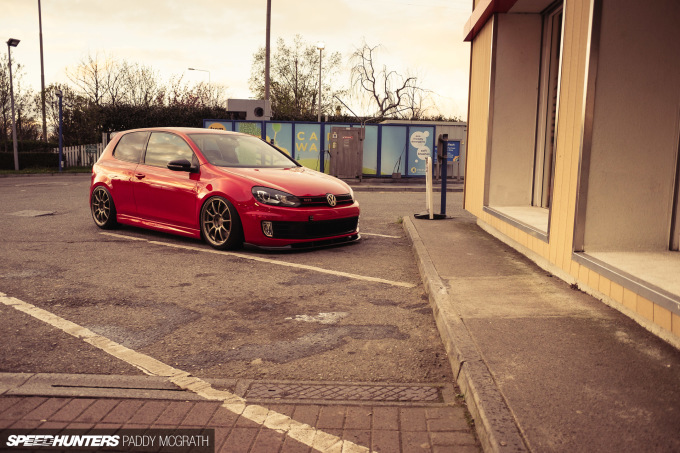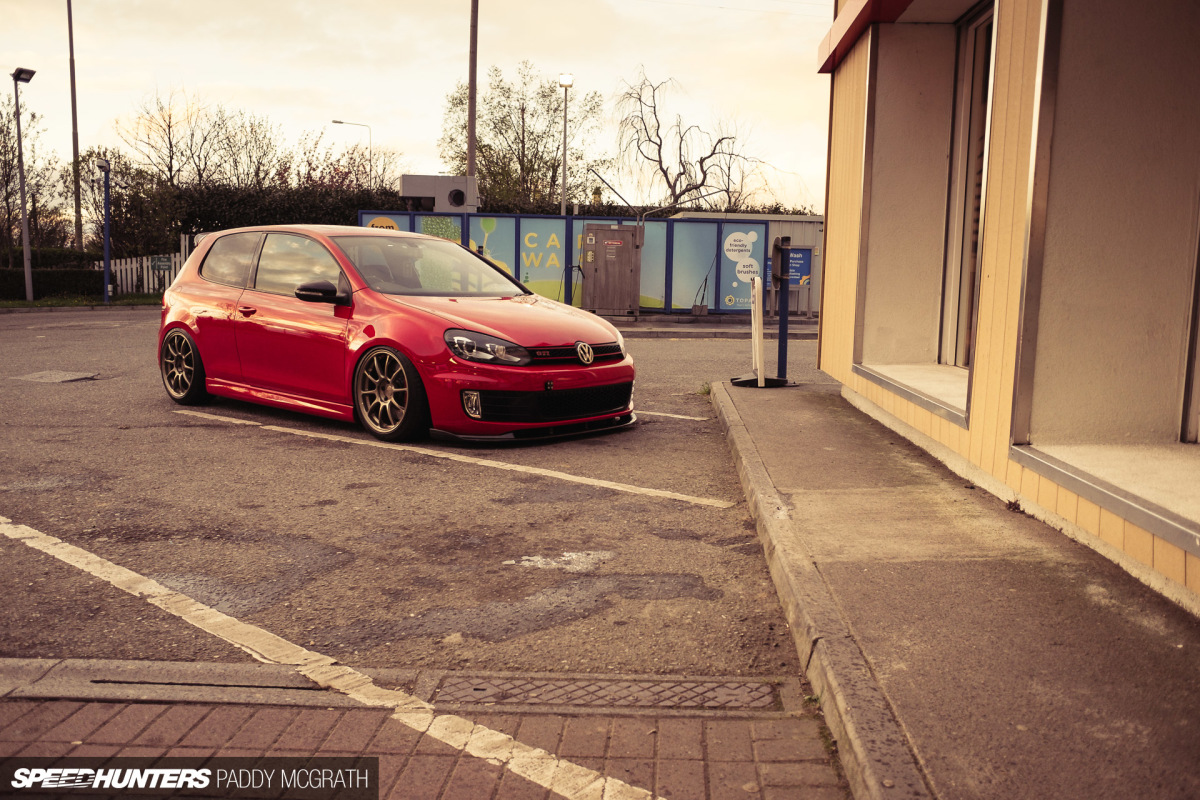 Everything in this post took place over the course of around 10 days. One Sunday in Los Angeles, the next in Belfast. In the two weeks since Dubshed, which just about brings us back to today, I've had non-stop shoots, meetings, travelling and even a full day filing taxes. The first round of the Irish Drift Championship was yesterday, which saw them deploy their new rules which I'll be talking about in dedicated post shortly. For now, it's time to pack again as I've a flight to Orlando in 36 hours for the second round of Formula D.
I think our own Jordan Butters put it best in a recent Facebook update when he said that we don't have the easiest job in the world, but it's easily the best. See you on the other side.
Paddy McGrath
Instagram: pmcgphotos
Twitter: pmcgphotos
paddy@speedhunters.com
Cutting Room Floor