As we saw during my main coverage of this year's Grand National Roadster Show, the event featured a special building dedicated entirely to the Tri-Five Chevy, with vehicles that spanned more than 60 years of custom car history.
There were dozens of well known machines on display, but one that really piqued my interest was Bruce Schultz' radical '57 Chevy two-door station wagon.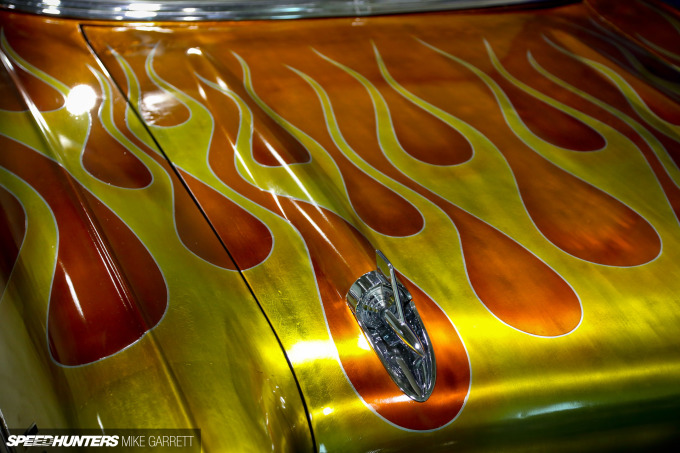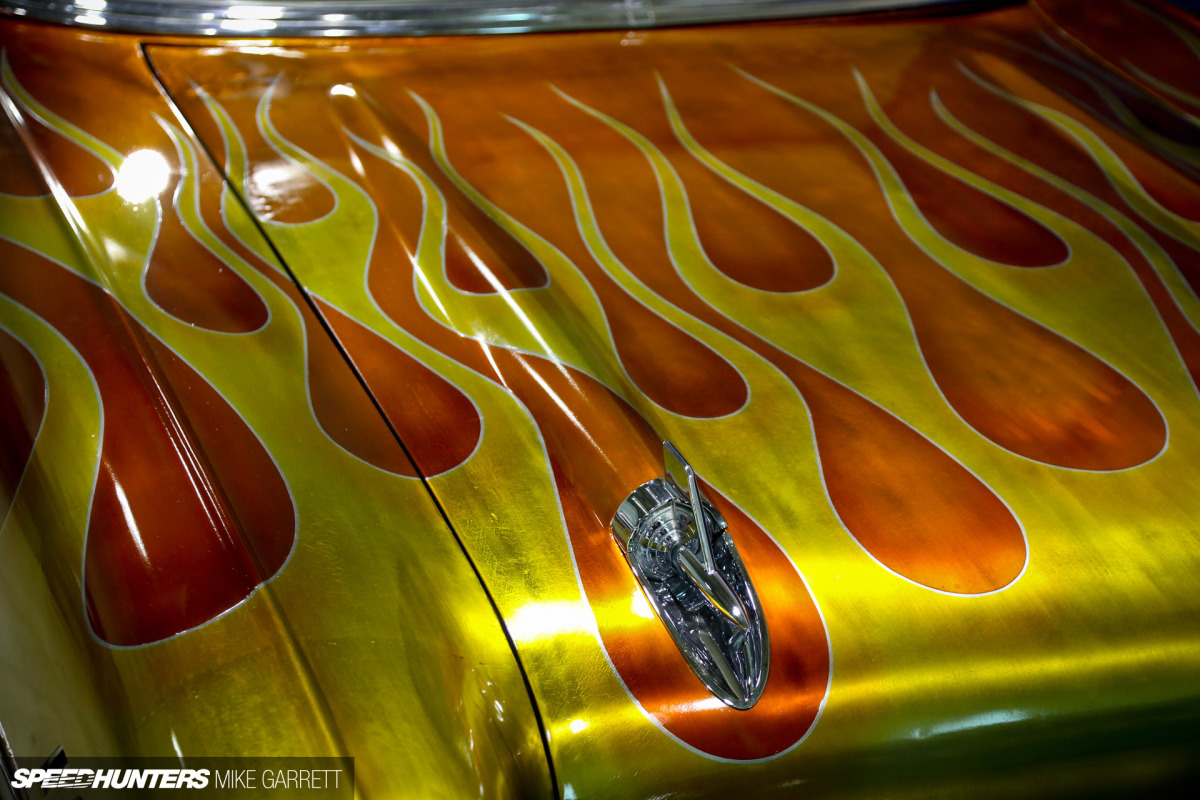 Despite the attention the car was drawing, this is not a new build. In fact, it first appeared at the SEMA Show back in 2005, which coincidentally was my first time attending the Las Vegas event. My memories of that first SEMA Show are hazy at this point, but I do remember encountering Bruce's crazy wagon back then.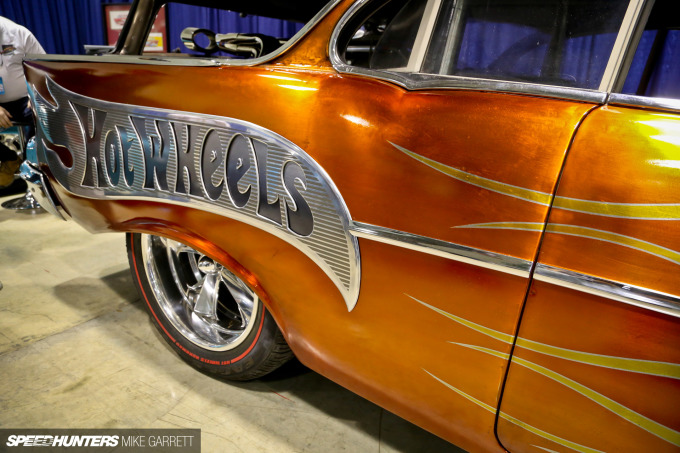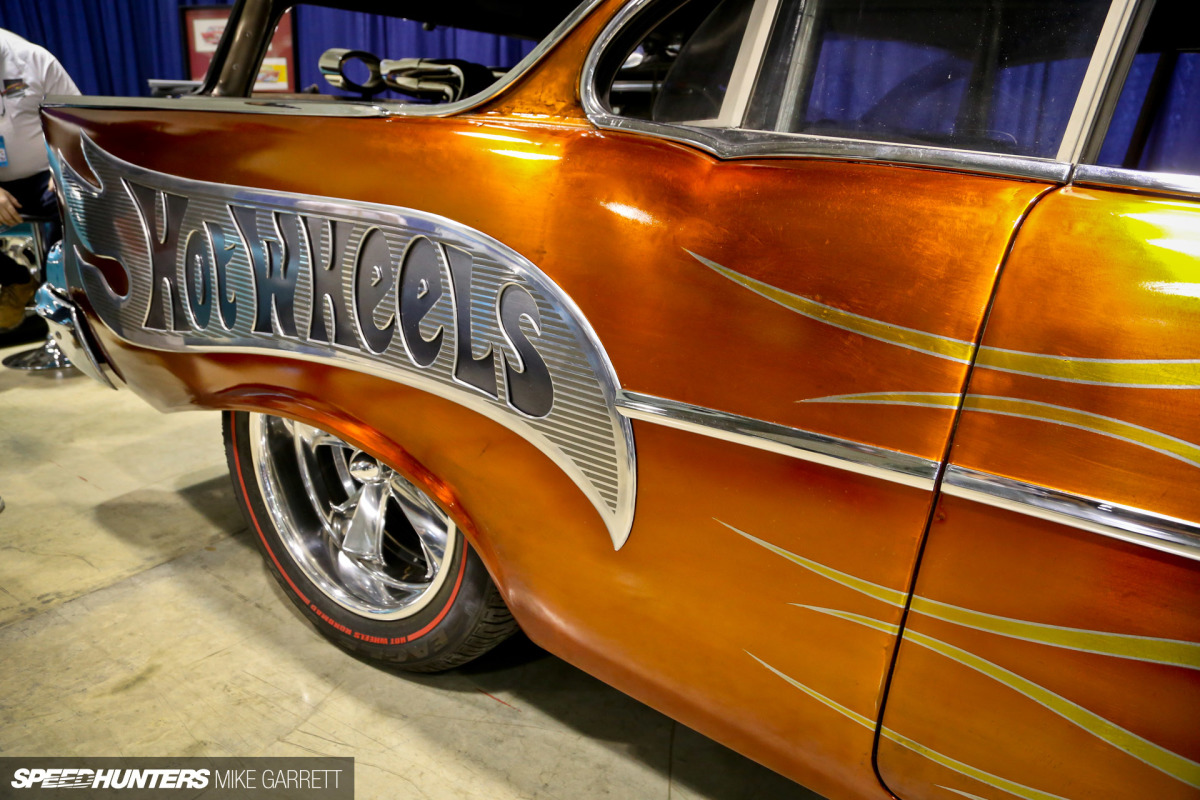 Bruce has had a long relationship with the Hot Wheels brand, and this car dubbed NoNomad is a life-size version of one of its popular diecast designs. As the name suggests, the car is not an actual '57 Nomad, but a regular two-door wagon that's been radically customized with a raked look reminiscent of a Funny Car.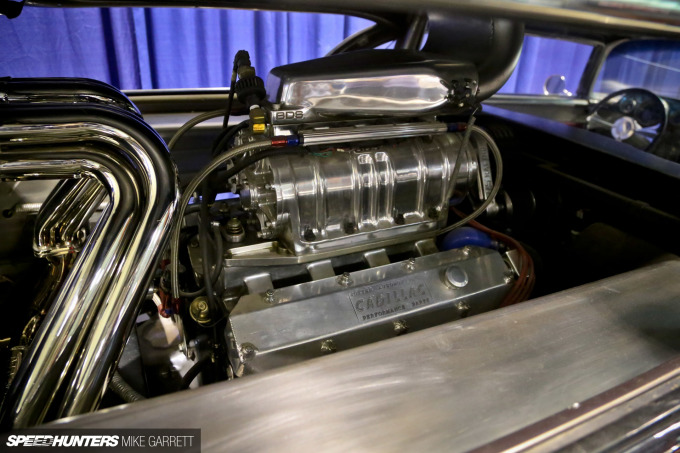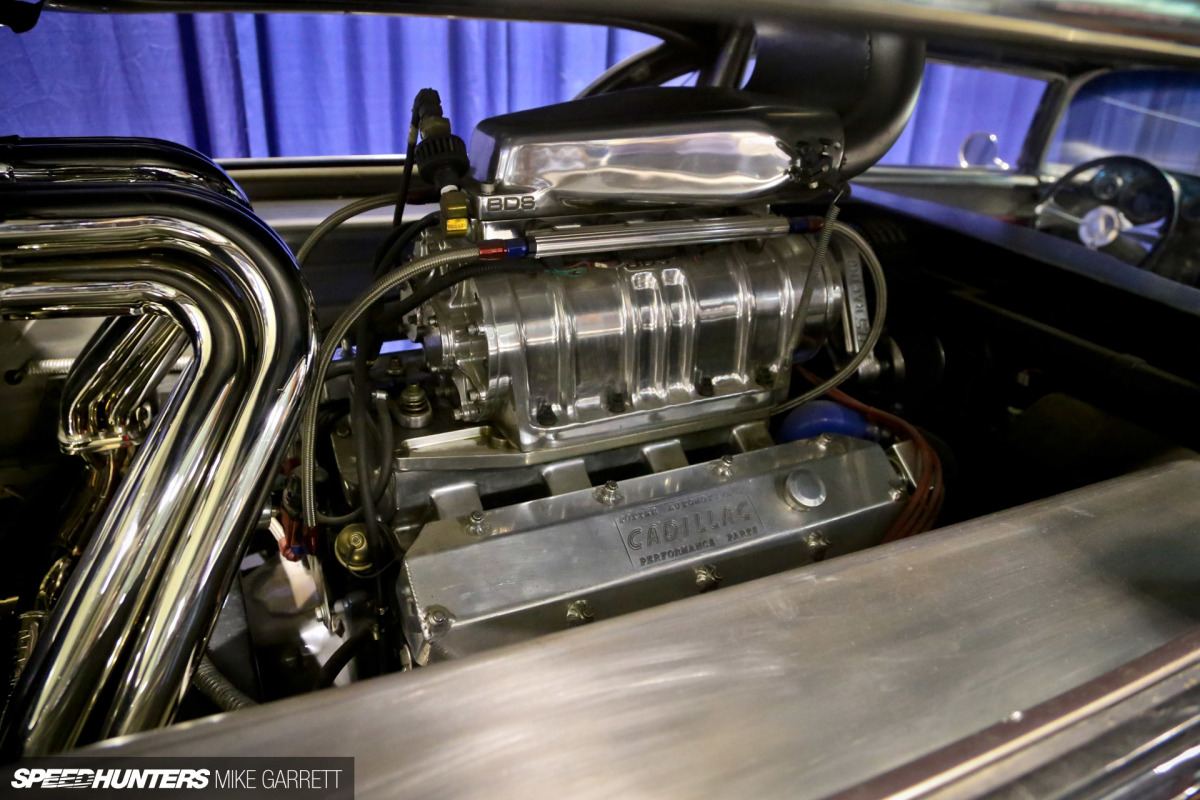 And it's not just by stance that NoNomad has more resemblance to a race car than a street car. The engine – a blown Caddy V8 that sounds every bit as gnarly as it looks – sits in what used to be the '57's cargo area.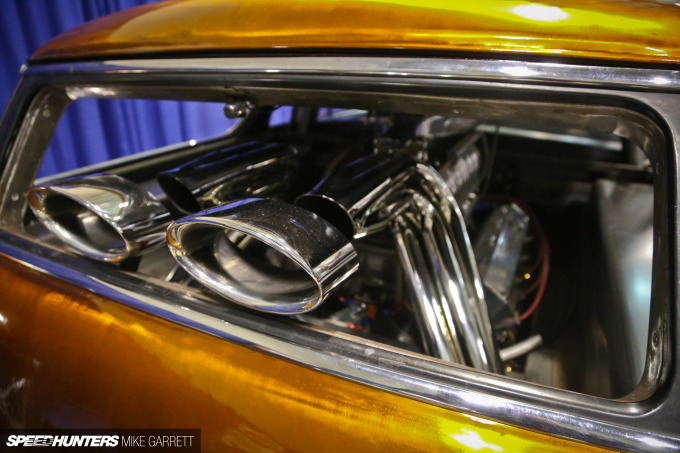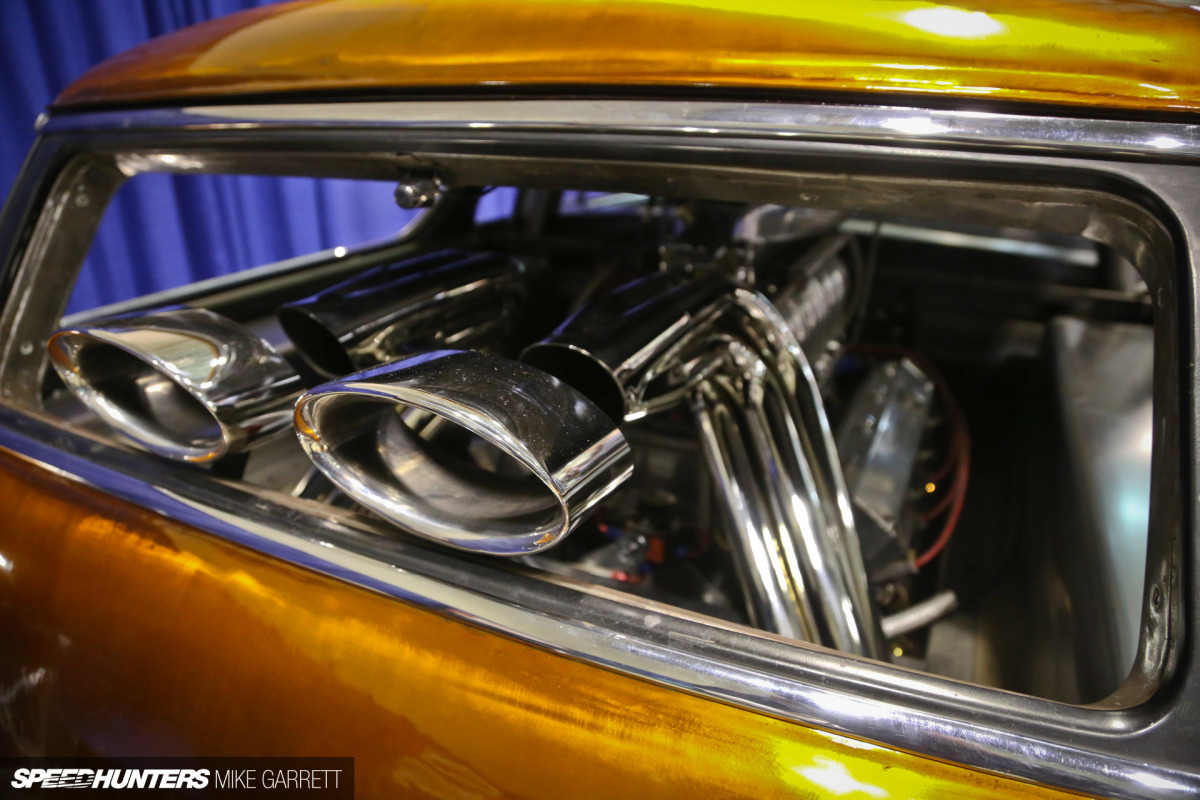 But my favorite detail is the way the headers kick back and exit through this pair of oval-shaped tips in the rear window.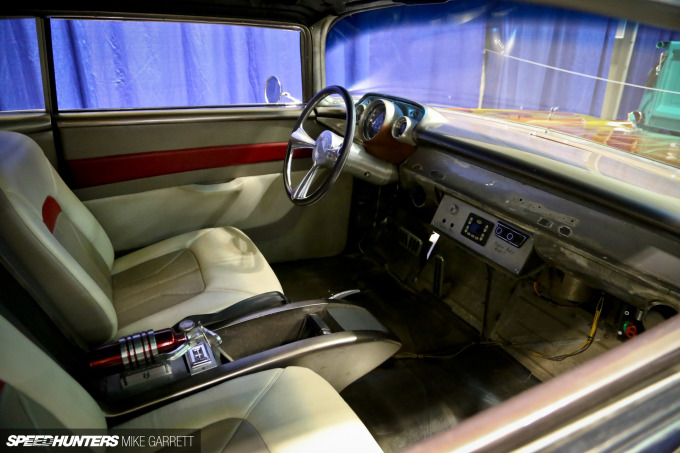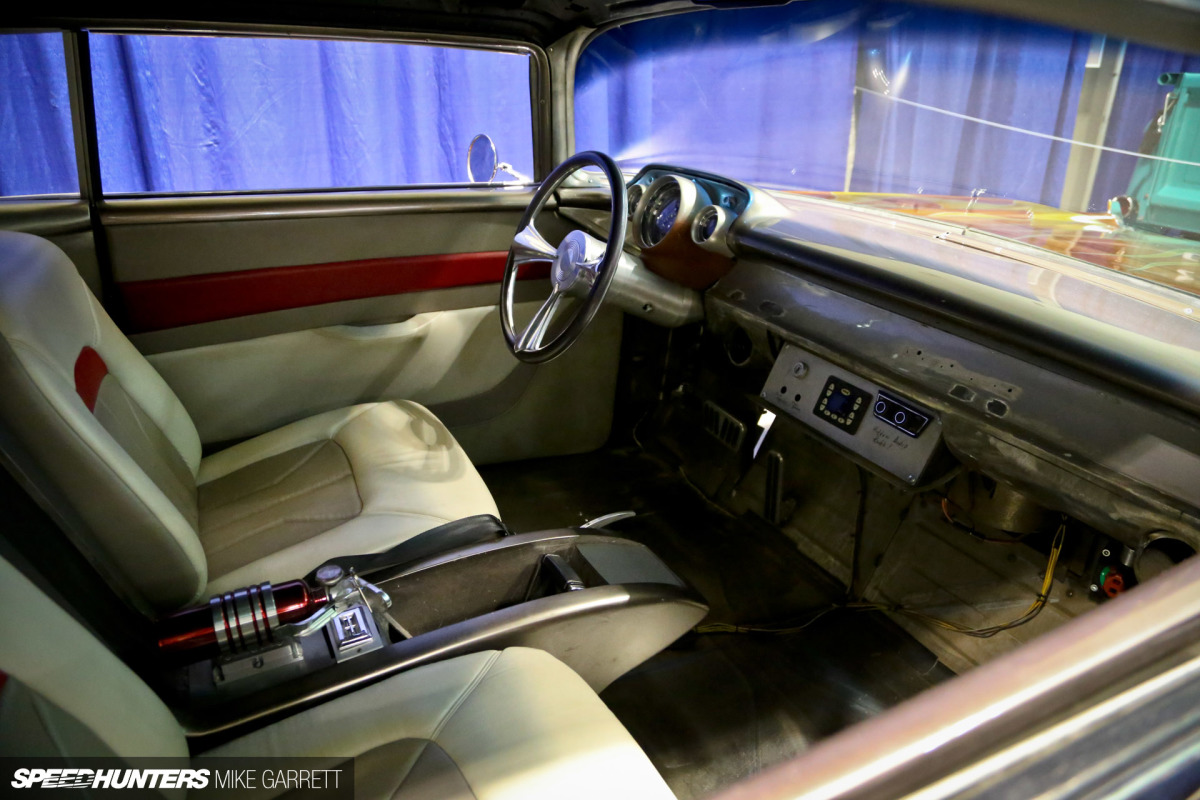 Despite the radical powerplant and drivetrain layout, Bruce says the Chevy is not built to be a race car or wheel-stander; it's a street car through and through, and is surprisingly tame in traffic. Just imagine how cool it would be to see this thing rolling down the 405!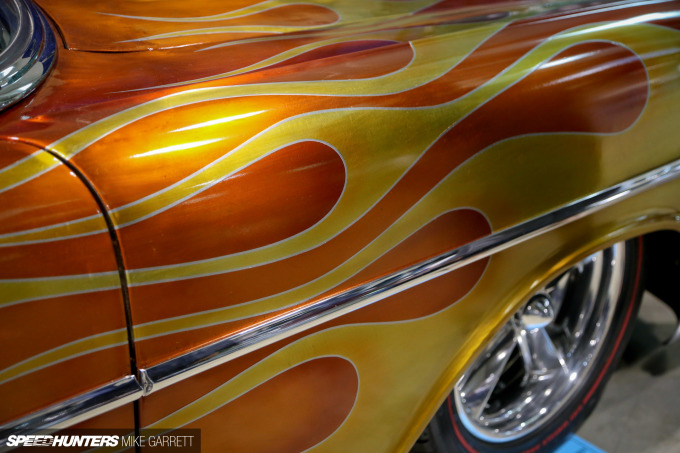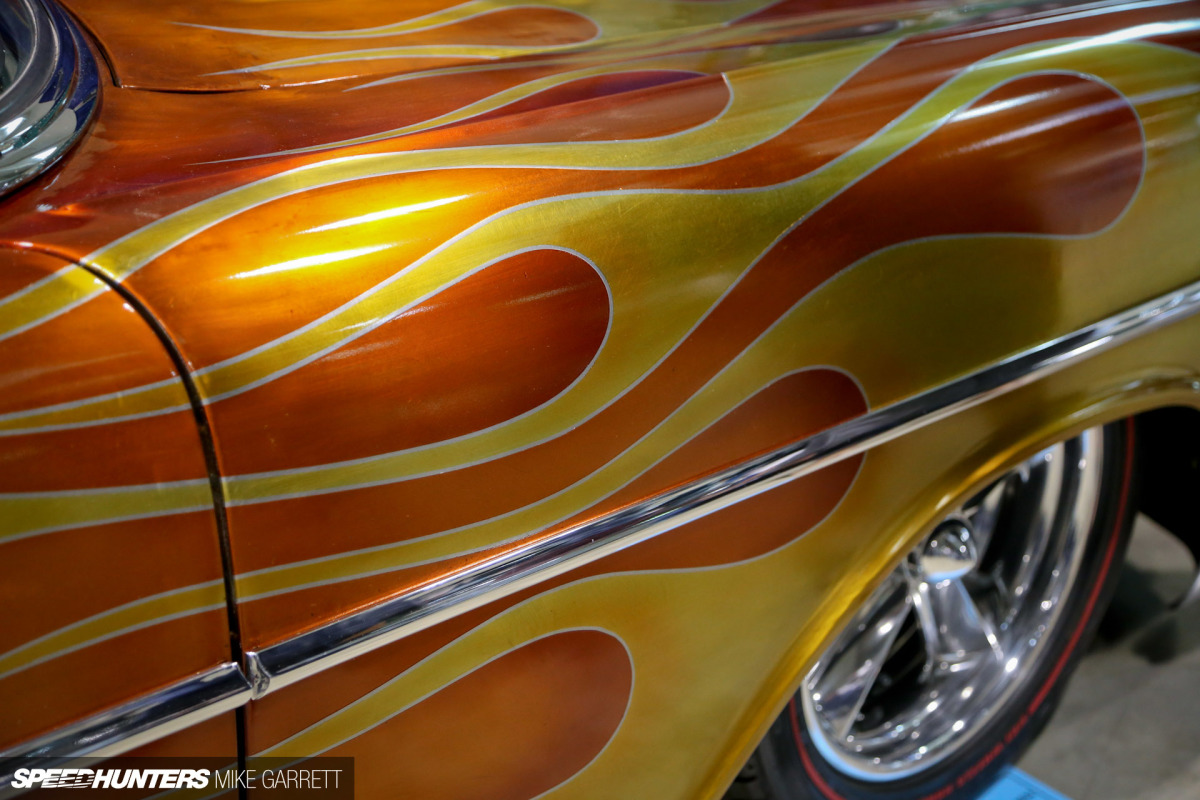 Even though the project is over 11 years old now, Bruce hasn't stopped tinkering. Just before the GNRS, the car's new paint job was completed – a slick flame job featuring multiple colors over bare metal texture.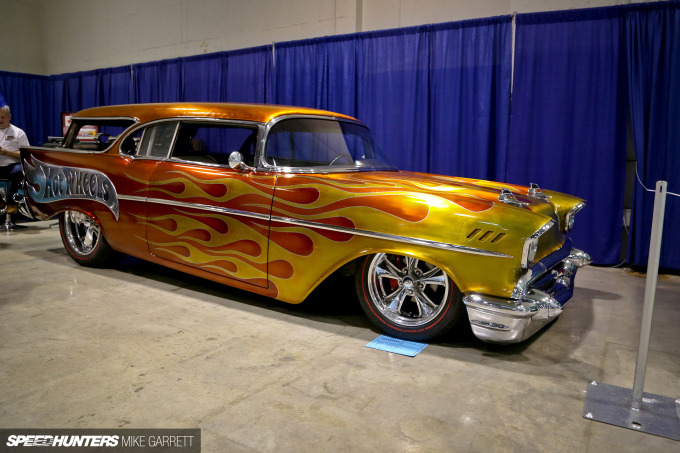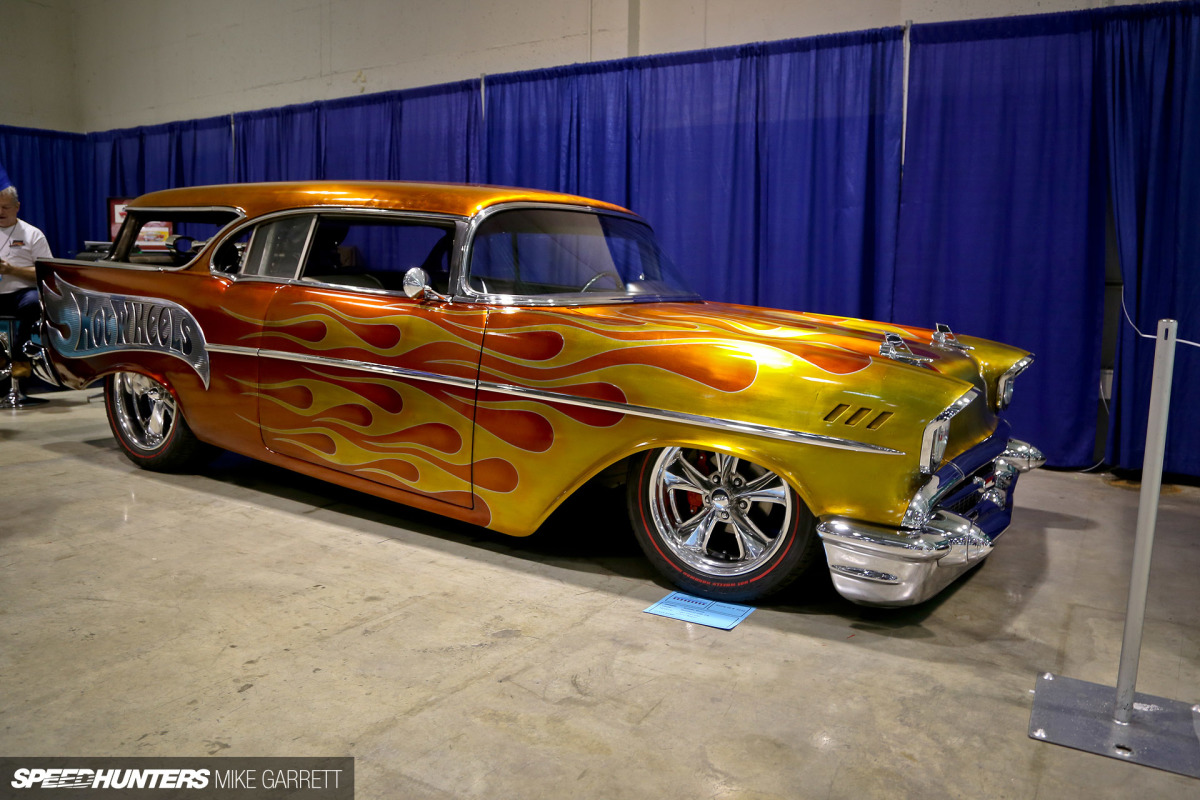 I often wonder where old SEMA Show cars wind up, and it's not only amazing to see NoNomad still making the rounds, but that it's still looking every bit as cool as it did back in 2005 too.
Mike Garrett
Instagram: japanifornia
mike@speedhunters.com