It's A Lifestyle
What is it with the AE86?
Don't get me wrong, I have an appreciation for Toyota's lively rear-wheel drive coupe and totally get why people love them so much. It's just that I share the same opinion as my esteemed colleague across the Irish Sea when I say I'll never buy one.
Quite a few people in my immediate circle of friends own them, and from my observations it's a car that has a really strange effect on people. It seems AE86 owners both love and loathe them in equal measures. They'll spend every waking minute either working on, researching or thinking about their beloved chassis, yet that vast majority of them will tell you in a heartbeat never to buy one. For your own good.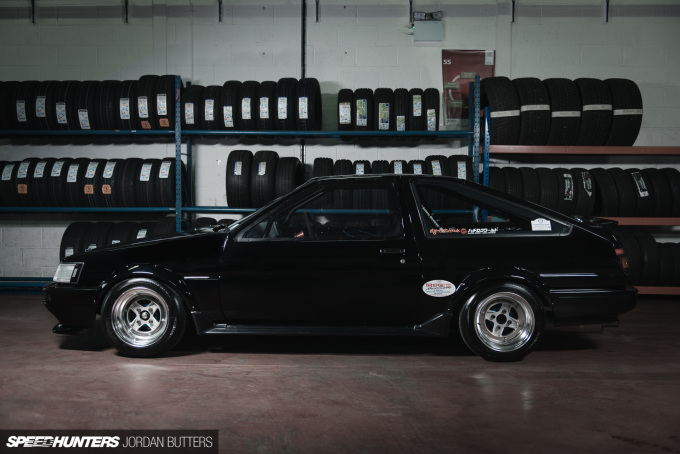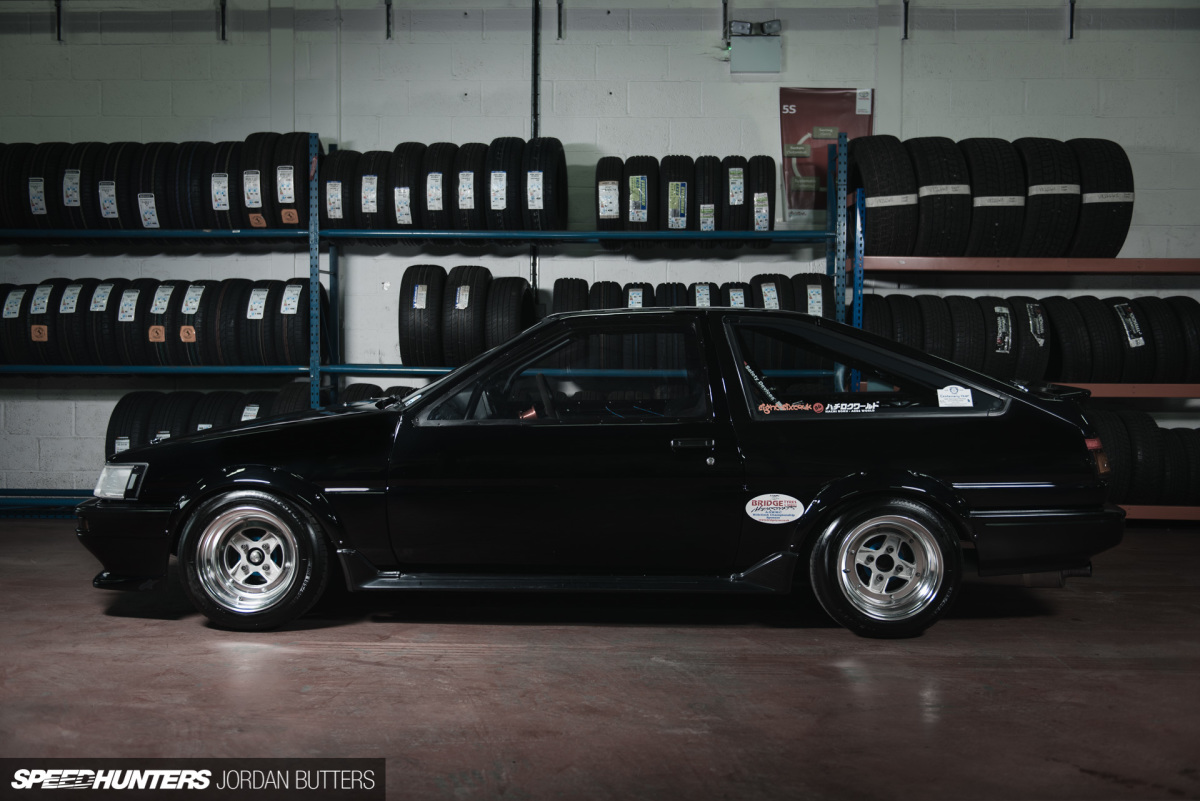 From the outside, comfortably looking in, it seems that AE86 ownership is a heck of an emotional rollercoaster ride. You can't own an AE86 and feel so-so about it. Take your vanilla opinions elsewhere – you can either completely love it or absolutely hate it with a passion. Often both. At the same time.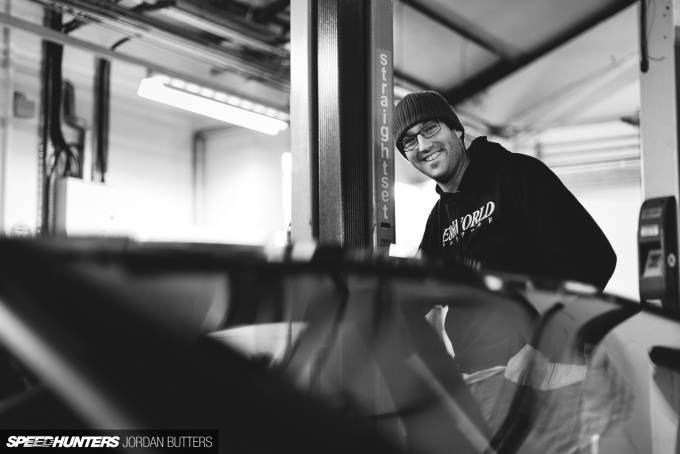 Rob May is unquestionably one of the biggest and most obsessed AE86-heads that I've had the pleasure of spending time with. You see, not only does Rob eat, sleep and breathe all things Hachiroku, he also works at Listers Toyota in Cheltenham, and has done so pretty much since he left school. Cut this man in half and he bleeds Toyota. He also has a pretty impressive track record for chasing down any classic Toyota owners that pull into his work's car park and convincing them to part with their beloved machines.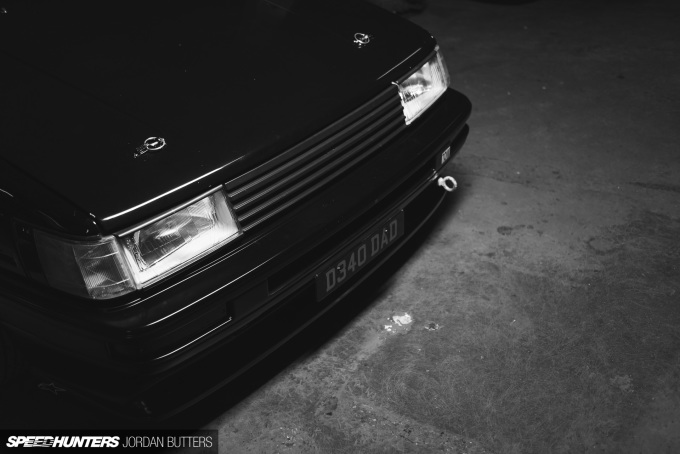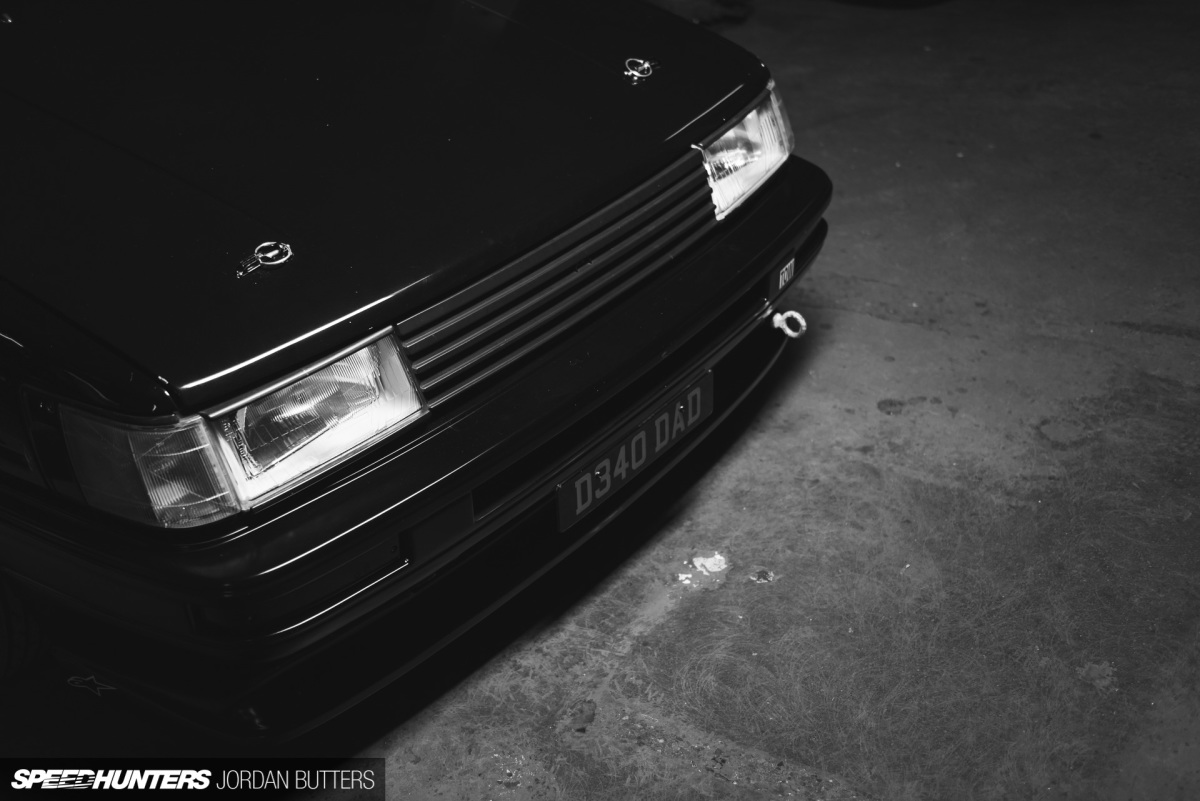 I remember first reading about the black AE86 that you see before you back in the early days of the Driftworks forum. Rob wasn't really into drifting as much as he was sprinting or hill climbs, but the forum offered a concentrated, knowledgable demographic of AE86 fans.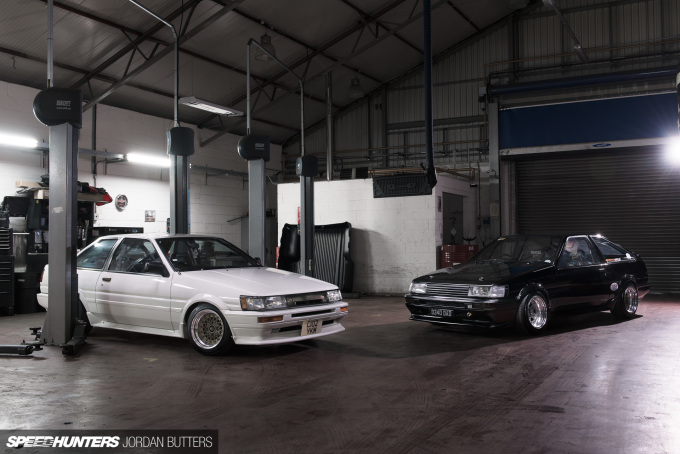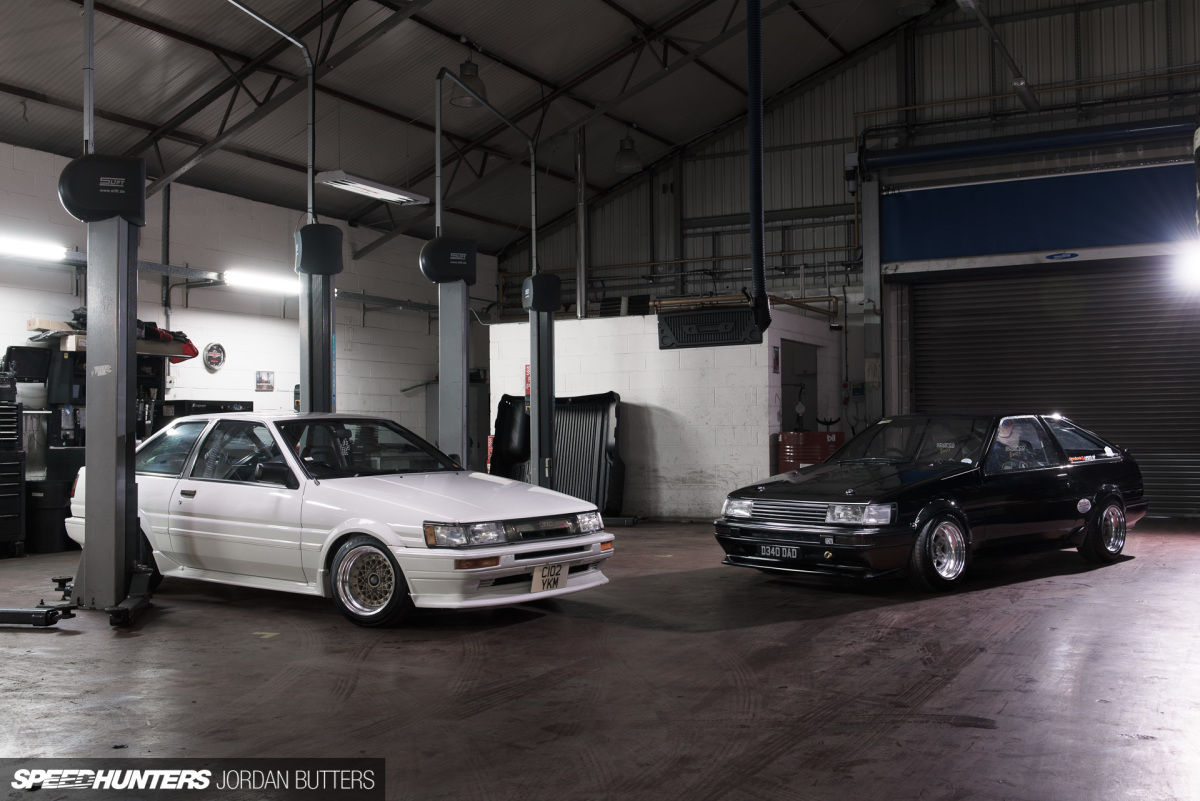 Rob first took ownership of the AE86 on the right, affectionately known as Black Betty, back in 2003, parting with the princely sum of just £900 in exchange. It wasn't his first Hachiroku, and isn't his last either – he currently owns three of them (although depending on how long has lapsed between me writing this and you reading it, it could easily be more). The coupe on the left was acquired to satisfy Rob's cravings while Betty was being built.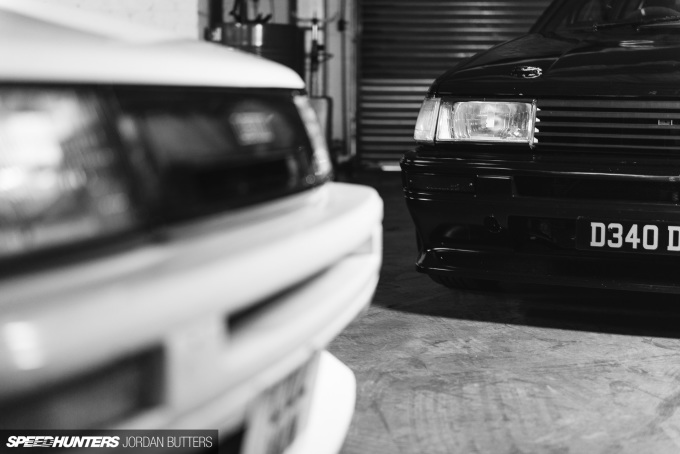 When Black Betty first rolled into Rob's work car park it was a bone stock 1986 UK Toyota Corolla GT with just the one owner, and 81,000 miles on the clock. It was owned by a retired policeman who had always maintained it with no expense spared. After claiming it as his own, Rob made some basic modifications before deciding to step things up a notch, taking the car off the road to turn it into a fully-fledged track car.
At this point I guarantee you there will be an AE86 purist somewhere simply tearing their hair out. The very notion of Rob ripping apart an original, one-owner, low-mileage, UK-spec GT model will seem like sacrilege. That's what imports are for, don't you know?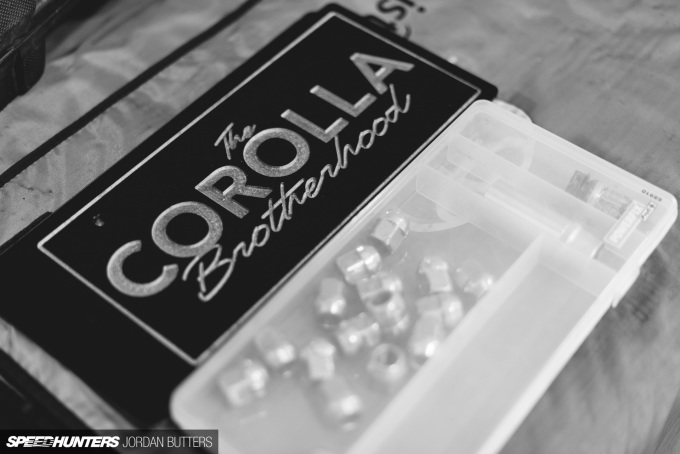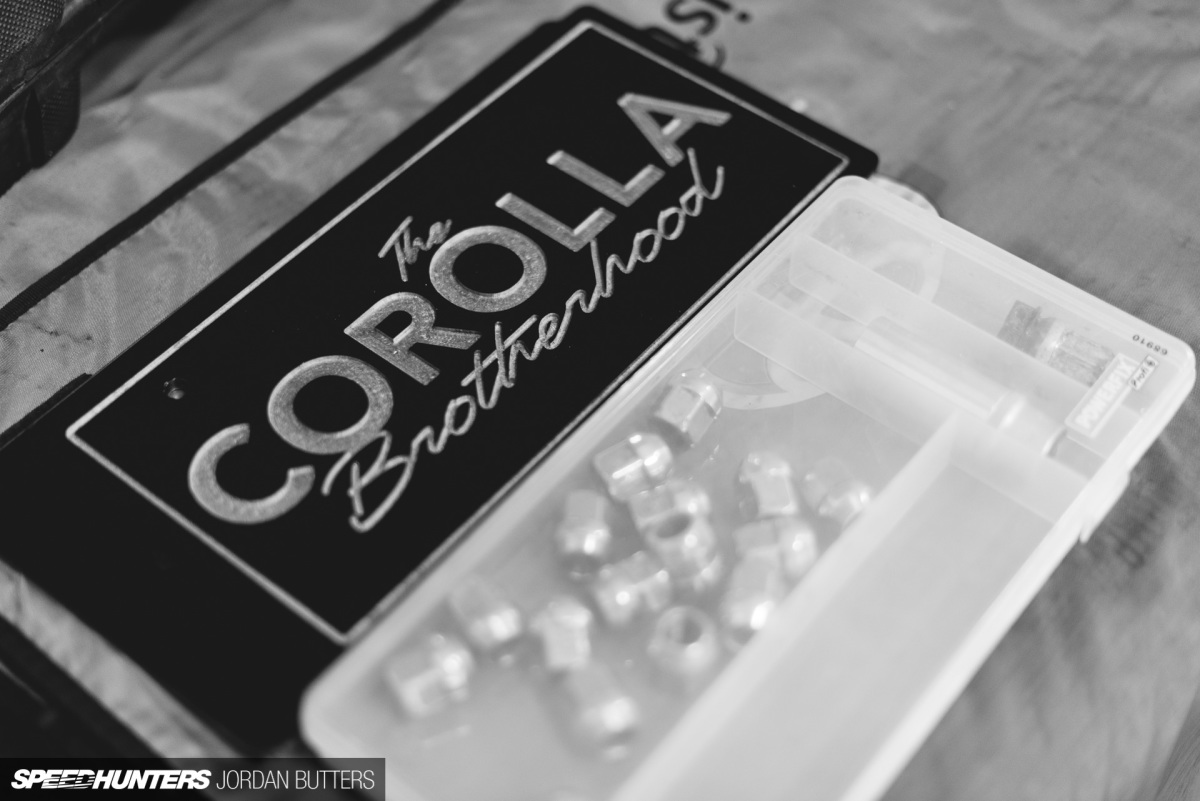 I should mention at this point that Rob doesn't really care for this AE86 purist mentality, at least in the traditional Cibie spotlights/Minilite wheels/stock bodywork sense. Also, like many auto enthusiasts, Rob's a guy who doesn't really know when to stop, and the story of Black Betty is not only lengthy, and far too involved to tell in its full detail, but one that will ring familiar with anyone who has built their own car.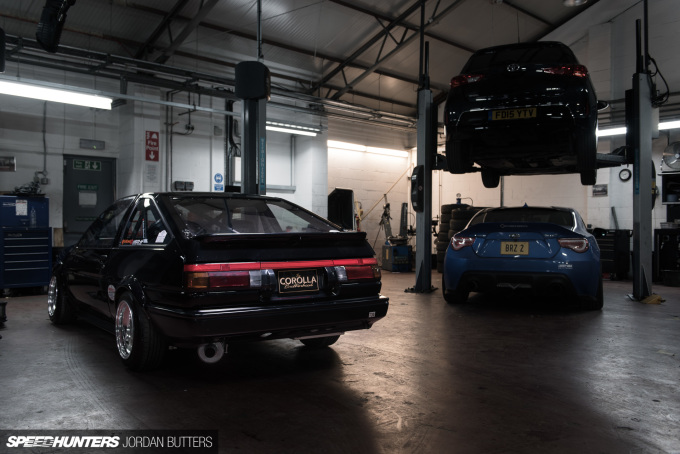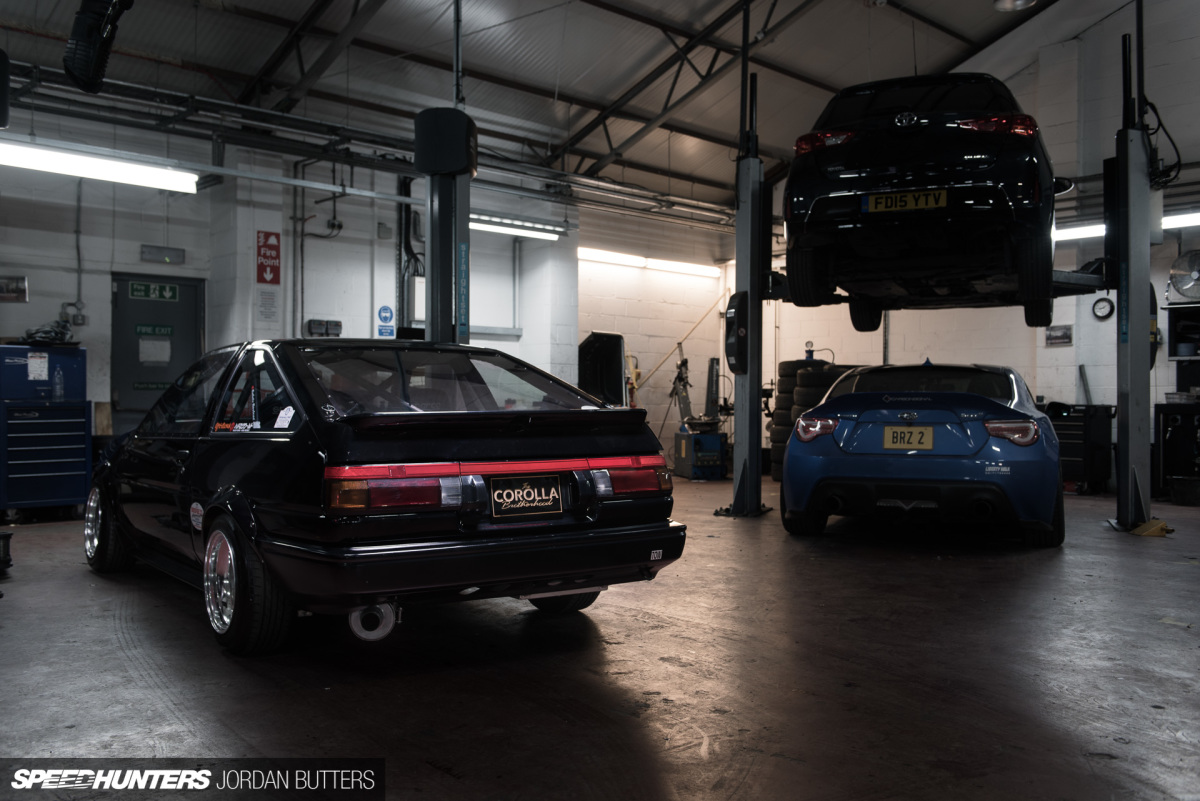 This is very much a case of 'while I'm doing this, I may as well do this too'. The abridged version of the tale of Black Betty is that over the course of the next 14 or so years, the Corolla enjoyed extended stints off the road being meticulously ridiculously overhauled and improved, before brief periods being absolutely ripped around the UK's circuits, sprints and hill climbs with a fair amount of victories and successes.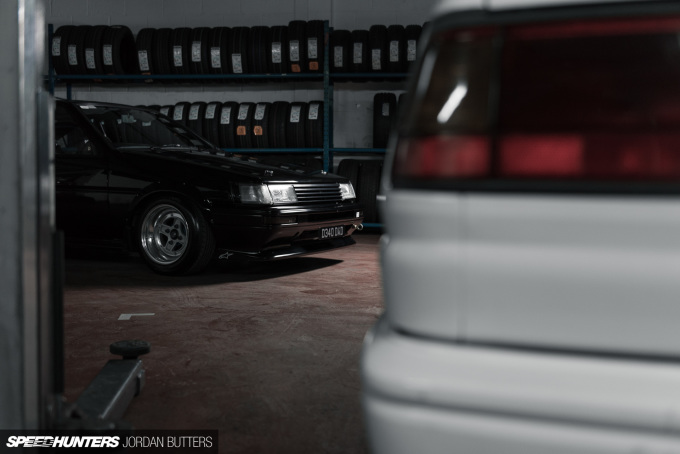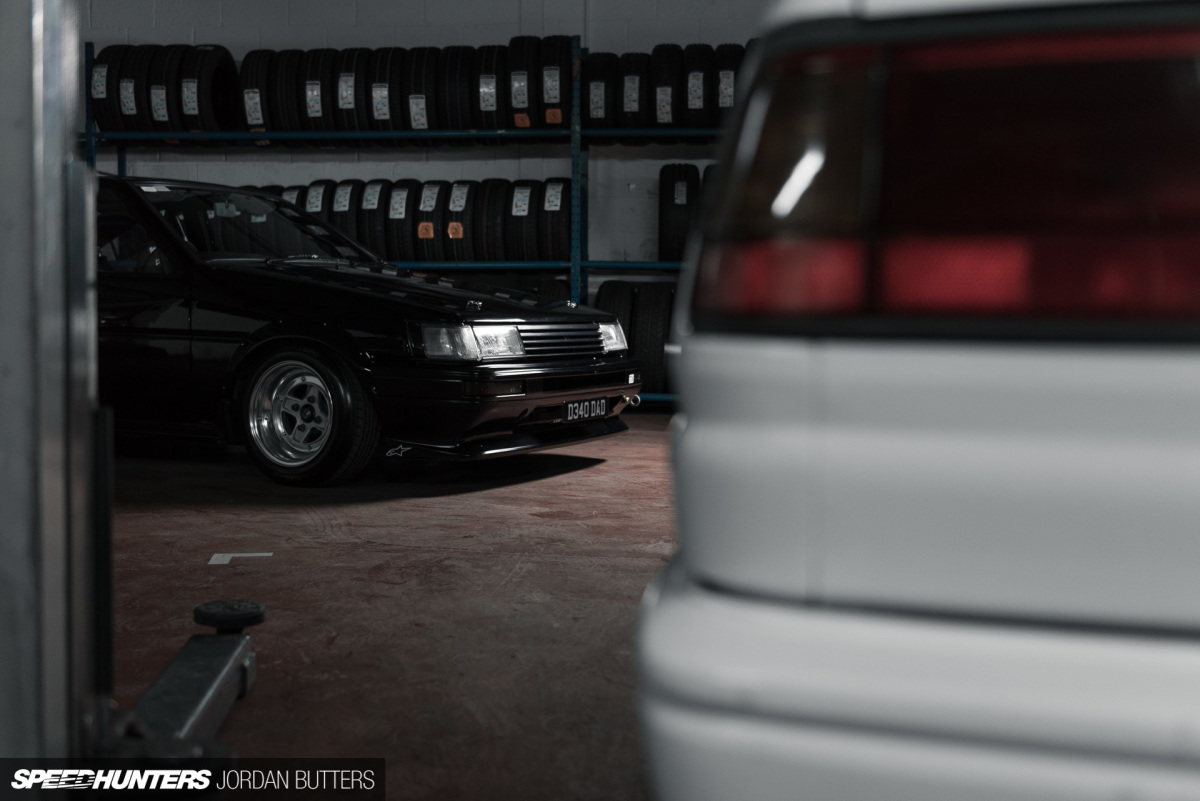 It's not all for show either; it's fair to say that Rob knows how to peddle the little Corolla, and the car you see before you today is an absolute world away from where it began, but the perfect application of the car Rob wanted it to be.
I don't think I'm being overly hyperbolic when I say that it's probably one of the most, if not the most extreme and focused track AE86s in the world. The spec list alone reads like an ultimate wish list for any die-hard AE86 tuner. What's more, Rob built the entire thing himself with his own two hands. Black Betty is a true labour of love.
In the pursuit of perfection, Black Betty's first stint off the road was spent being stripped back to a bare shell, as Rob painstakingly removed all sound deadening and signs of rust, before the entire underside was given the Waxoyl treatment. Every single ancillary component and bracket was removed, shot-blasted and powder-coated black. The suspension was overhauled using TRD front coilover casings with SW20 MR2 KYB AGX adjustable inserts, 7kg Eibach springs and Cusco adjustable top mounts at the front and T3 coilovers with 5kg Eibach springs at the rear. Further control and adjustment is provided by T3 rose-jointed adjustable lower control arms and tension rods, TRD front anti-roll bar, and Battle Version RCAs at the front, with Battle Version traction brackets, a Dog Fight Pro adjustable panhard rod, poly-bushed 4 links and no ARB at the rear.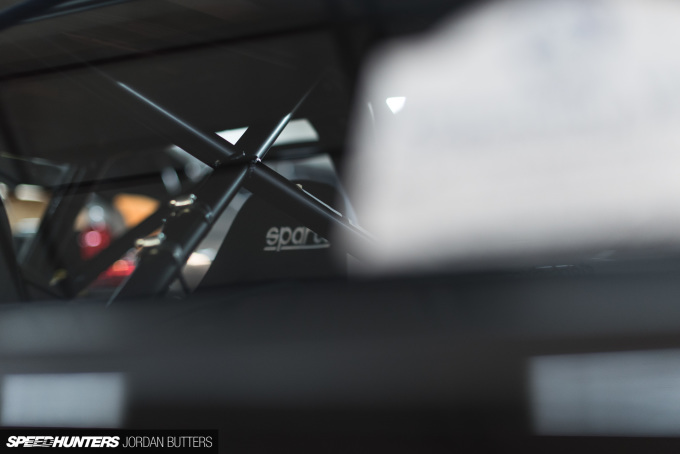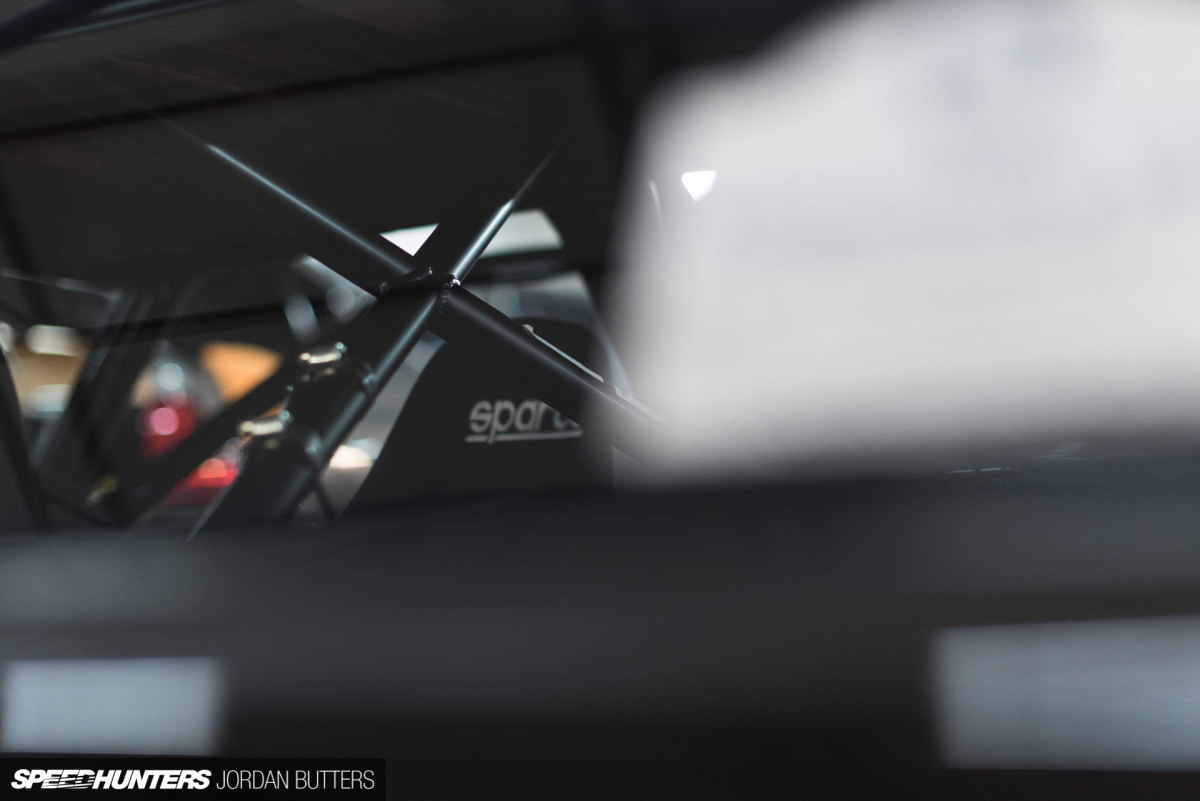 A full Safety Devices cage with door bars and cross diagonals was added to the interior along with a pair of Sparco Evo seats and Willans harnesses. Everything on the inside is pure function, with non of the frills – if it doesn't make the Corolla faster and lighter, it's out.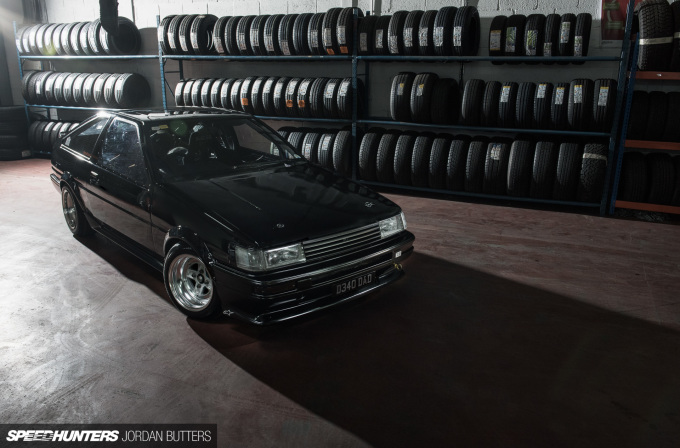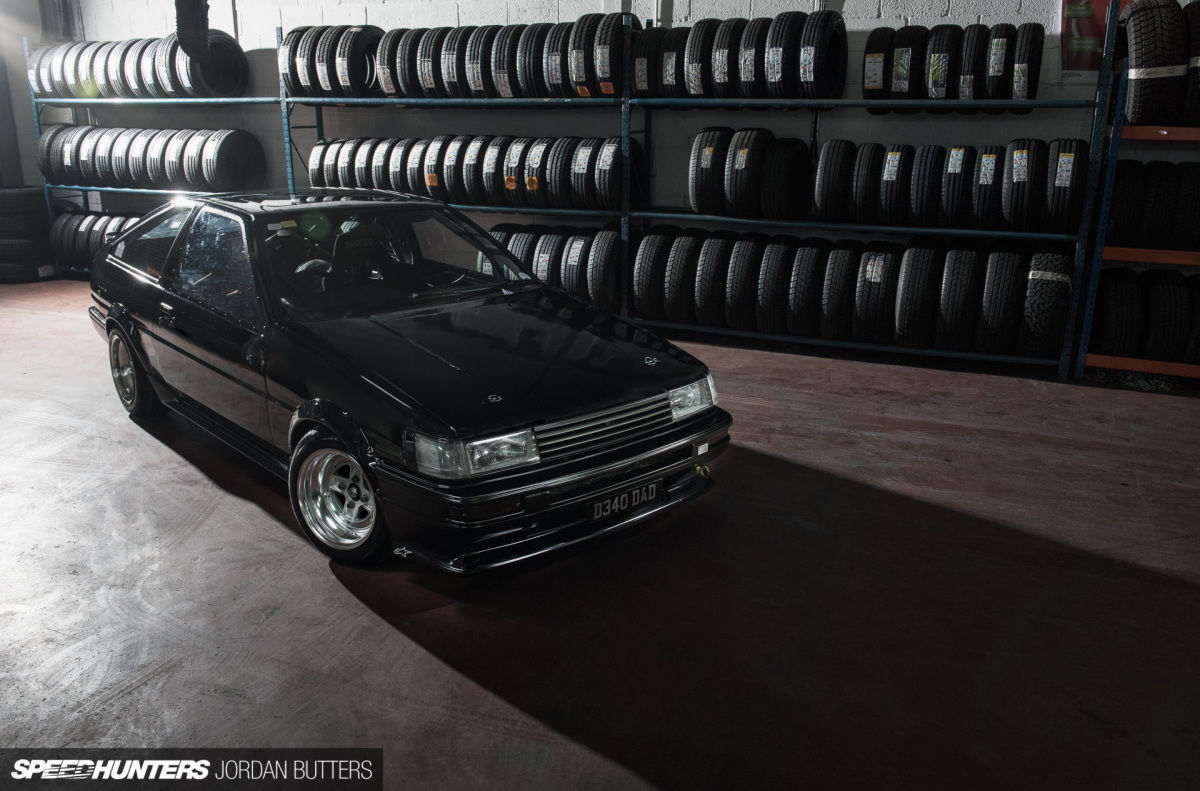 Over 5kg of wiring was removed from the car, while lightweight fibreglass, carbon and Kevlar exterior panels now adorn the exterior, alongside lightened single-skin doors and bumpers and EBN fibreglass arch extensions.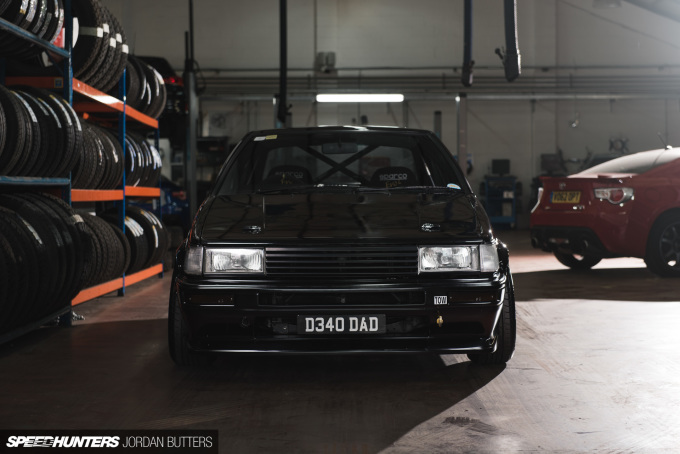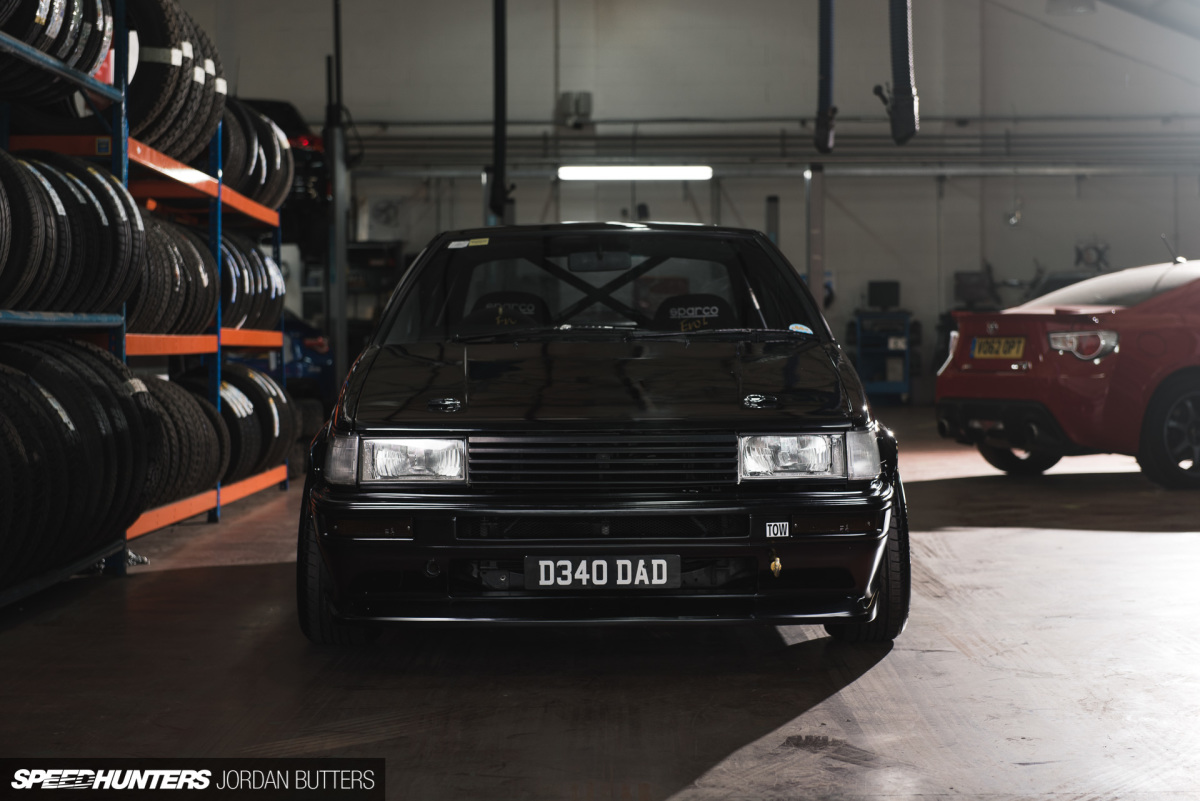 The AE86 nerds out there will already have noticed that the front bumper is a genuine TIOS fibreglass item. Rob originally purchased it from another friend of mine, Ian, with an F20C-powered AE86, because it was light, cheap and looked OEM. It wasn't until more recently that Rob was contacted by another Rob, NZ-based AE86 enthusiast Rob Bery, who reliably informed him that it's probably one the rarest and most desirable AE86 body panels out there, and one of only two TIOS bumpers outside of Japan. The other one is here.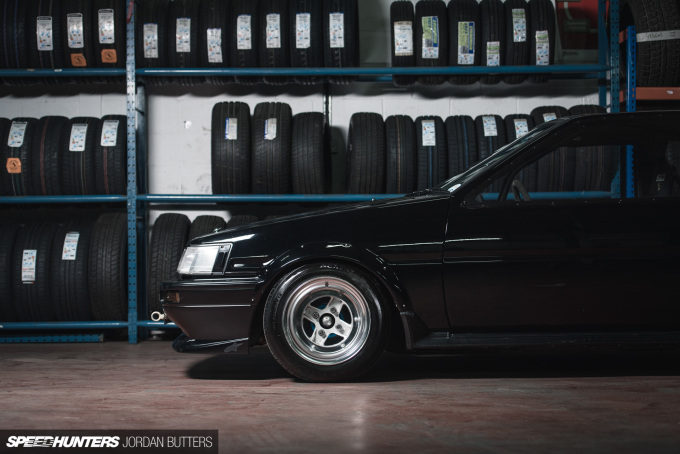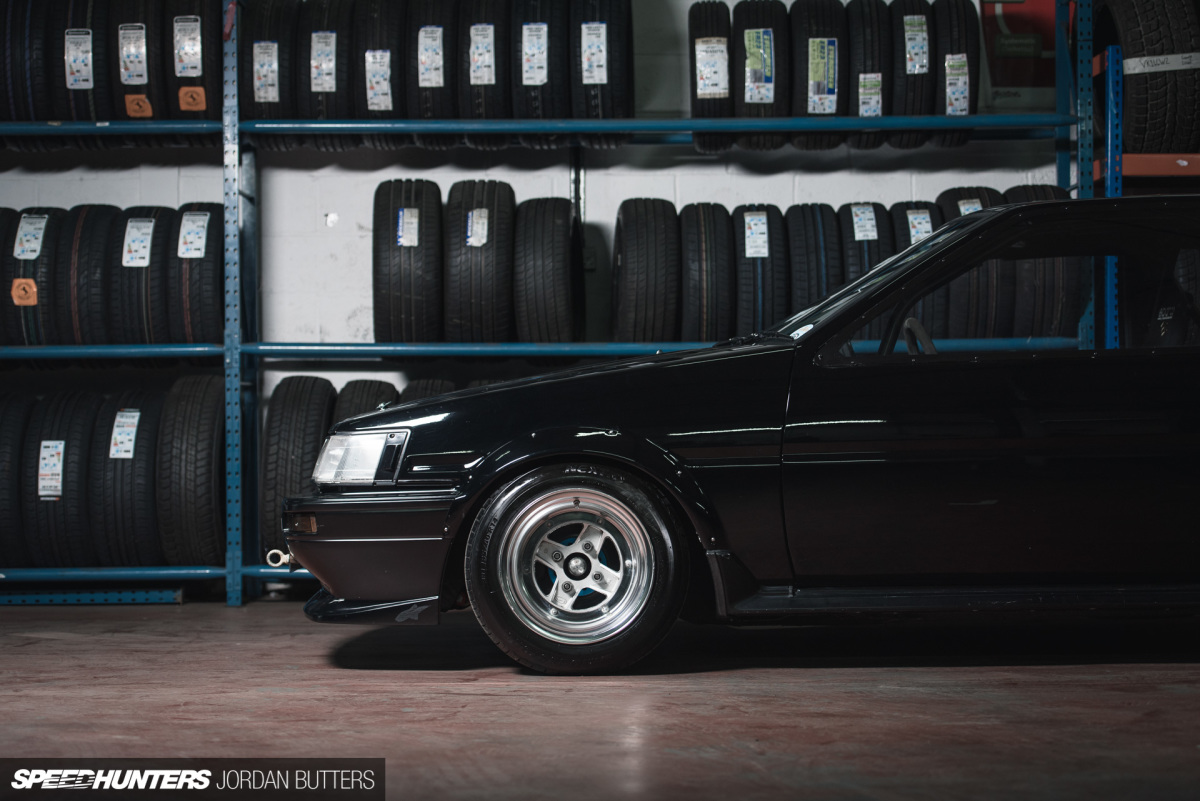 Stopping duties are handled by Wilwood calipers up front with Ferodo DS3000 pads clamping down on Mk2 VW Golf GTI front discs. Rob made his own pedal bias box using Wilwood cylinders and Tilton bias valve and the mechanical handbrake is long gone in favour of a hydraulic fly-off affair. Wheel choice revolves around a set of 14-inch SSR Mklls, as worn here, and 13-inch Compomotive ML or CXRs.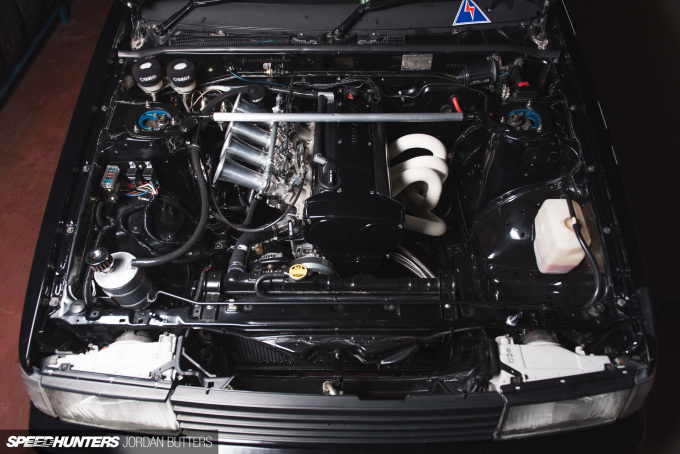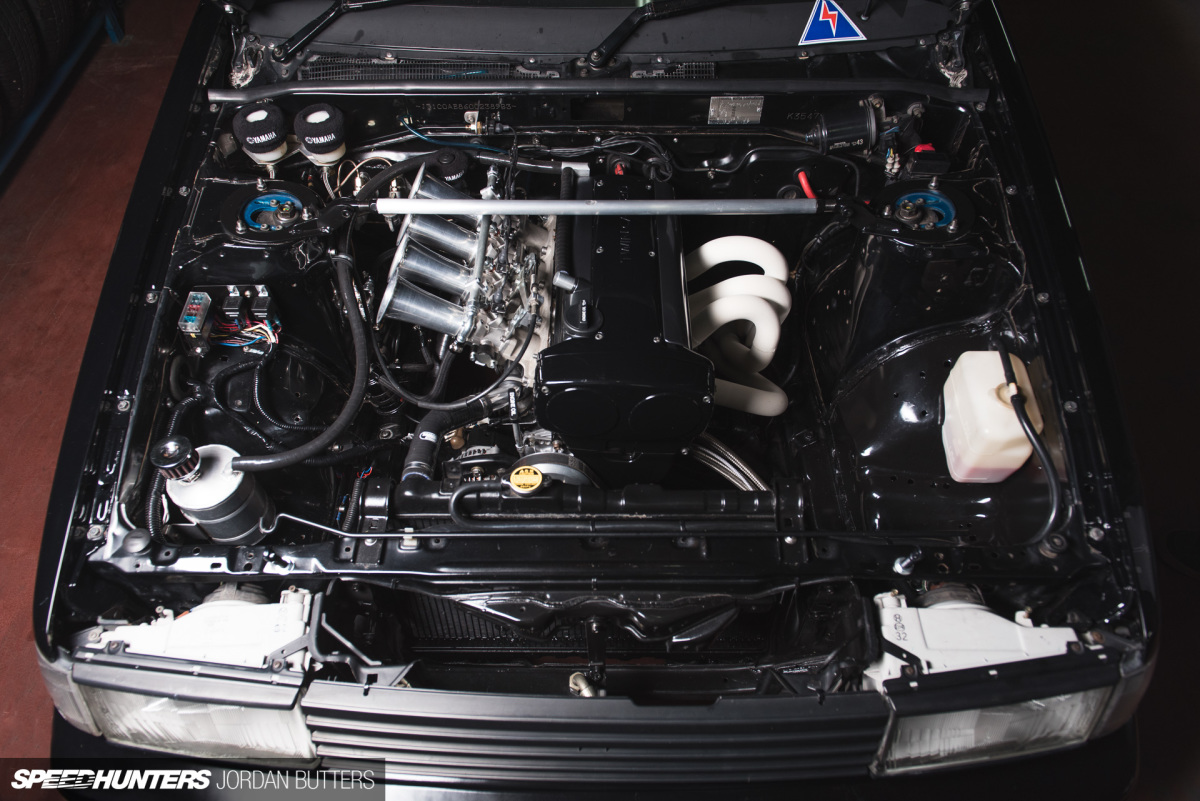 As impressive as Betty is to admire from both the outside and driver's seat, it's not until you lift the bonnet that you can grasp a full appreciation of just how far Rob has pursued this build. Long gone is the factory 'blue-top' 16-valve twin cam 4A-GE, now replaced with a fully-built, race-specification 'black-top' 20-valve 4A-GE, as found in the later Japan-only AE111 chassis.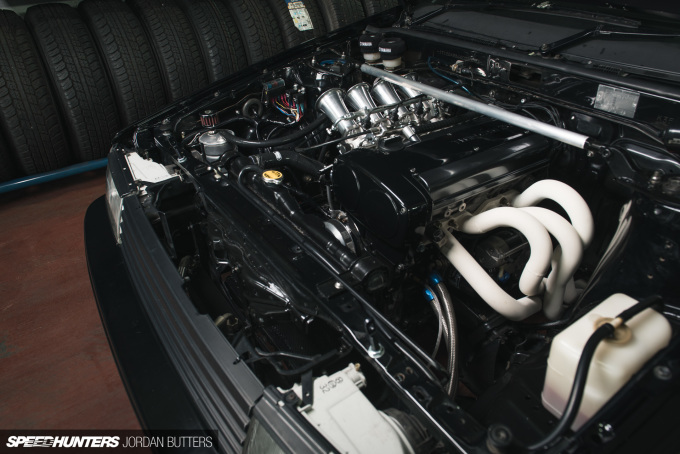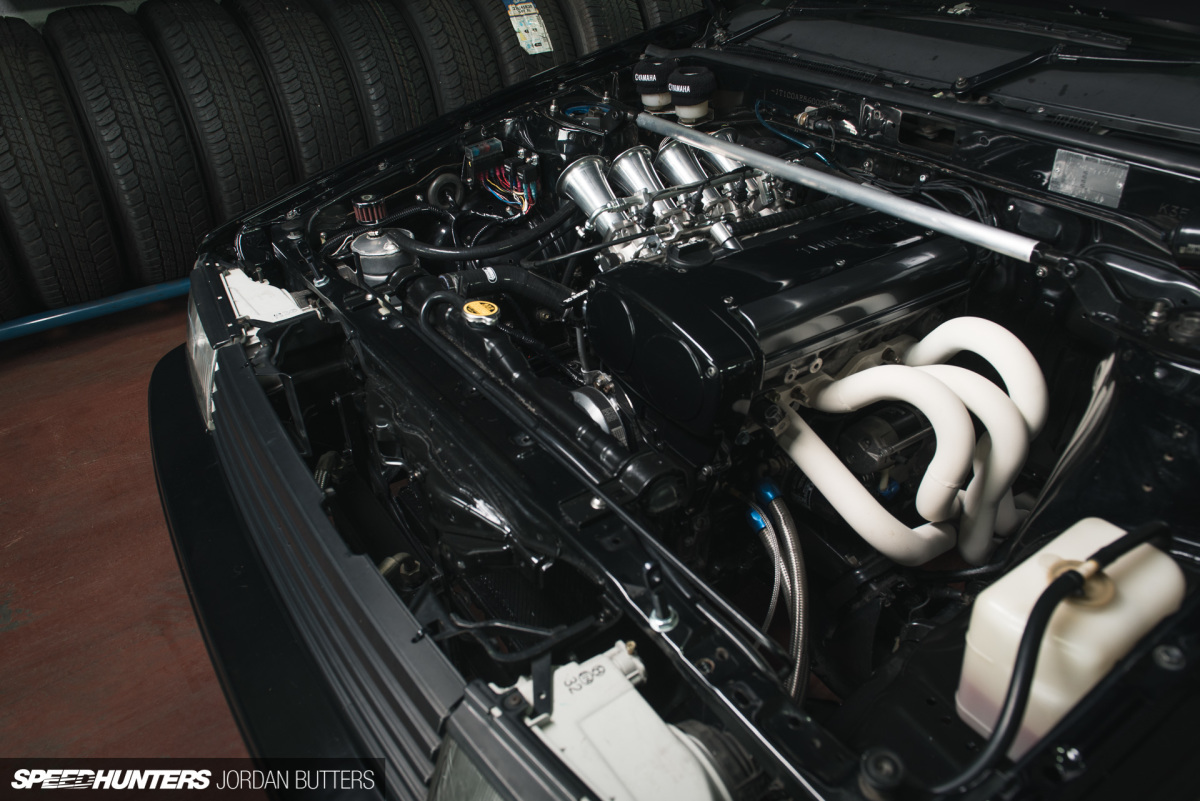 Rob has eked every single drop of power out of the 20-valve engine, whilst remaining true to the AE86's naturally aspirated routes. Hidden away inside the block you'll find a Tomei crank and crank caps, Eagle forged H-section conrods, and Toda high compression pistons. The head was reworked and ported by highly regarded 4A-GE engine builder Richard Macer of RM Sport, and features oversized inlet and exhaust valves, Toda valve springs, Richard Macer camshafts, a Toda headgasket, Toda vernier pulleys and a Toda Kevlar cambelt. Rob also removed the hydraulic cambelt tensioner made his own adjustable item.
Betty gets her bark from the bank of Jenvey tapered throttle bodies mated to an RM Sport inlet manifold, while the hot stuff is rapidly expelled via a Martelius R1 manifold coated with Zircotec white ceramic coating, Martelius mid section and homemade rear exhaust with stainless Merlin Motorsport silencer. An OMEX 500 ECU keeps everything singing sweetly.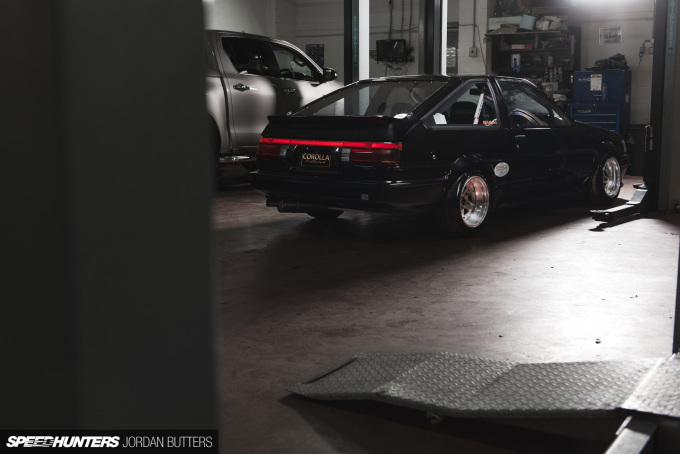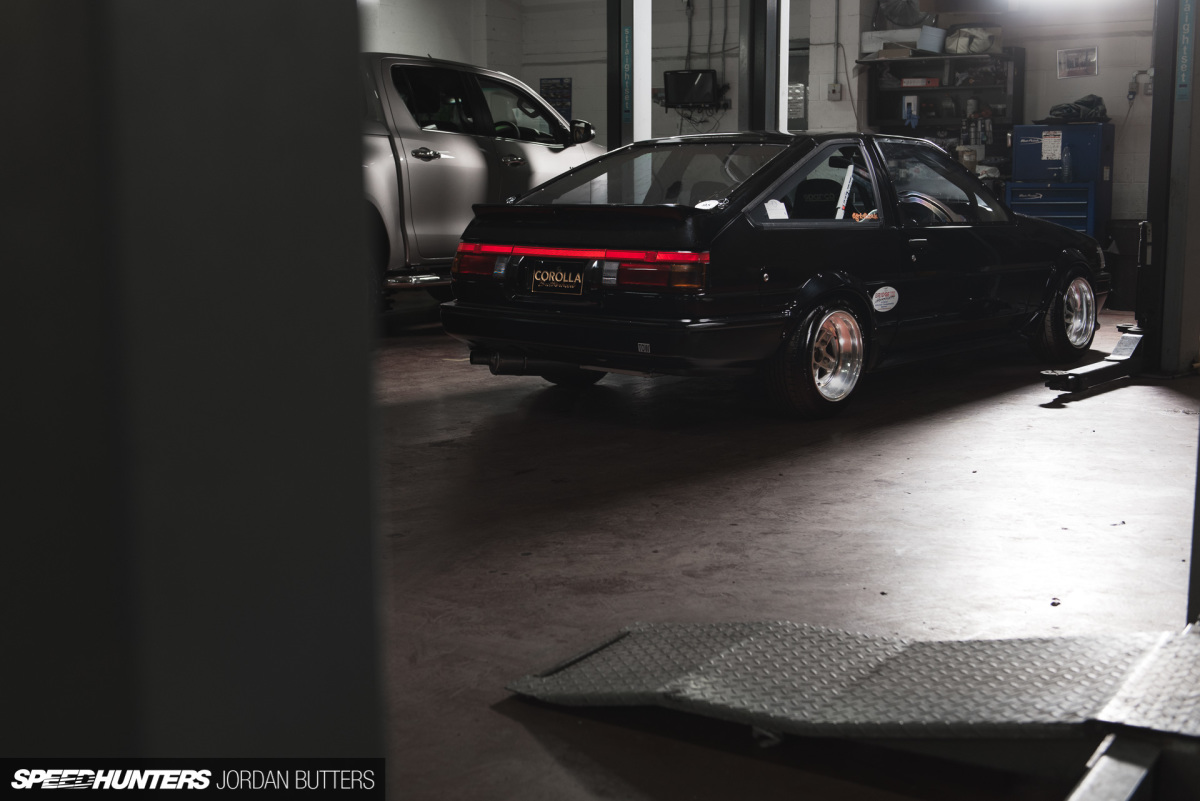 Drive is provided by a Ford Type 9 gearbox with Tran-X dog engagement and straight-cut close ratio internals. The 4.77 final drive gives the little Corolla that could short enough legs to dominate Rob's class when sprinting and hill climbing.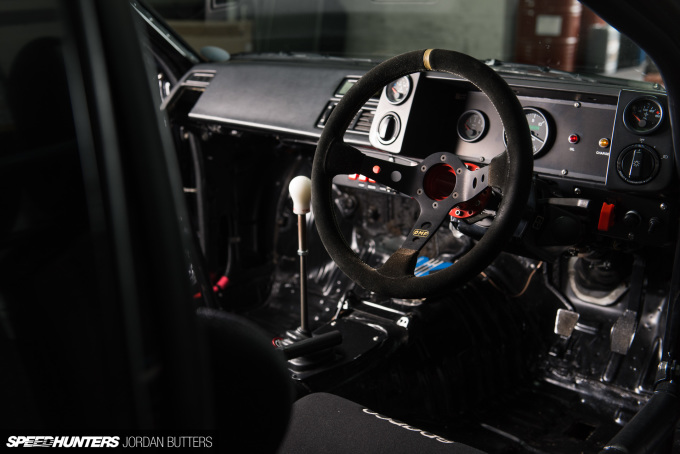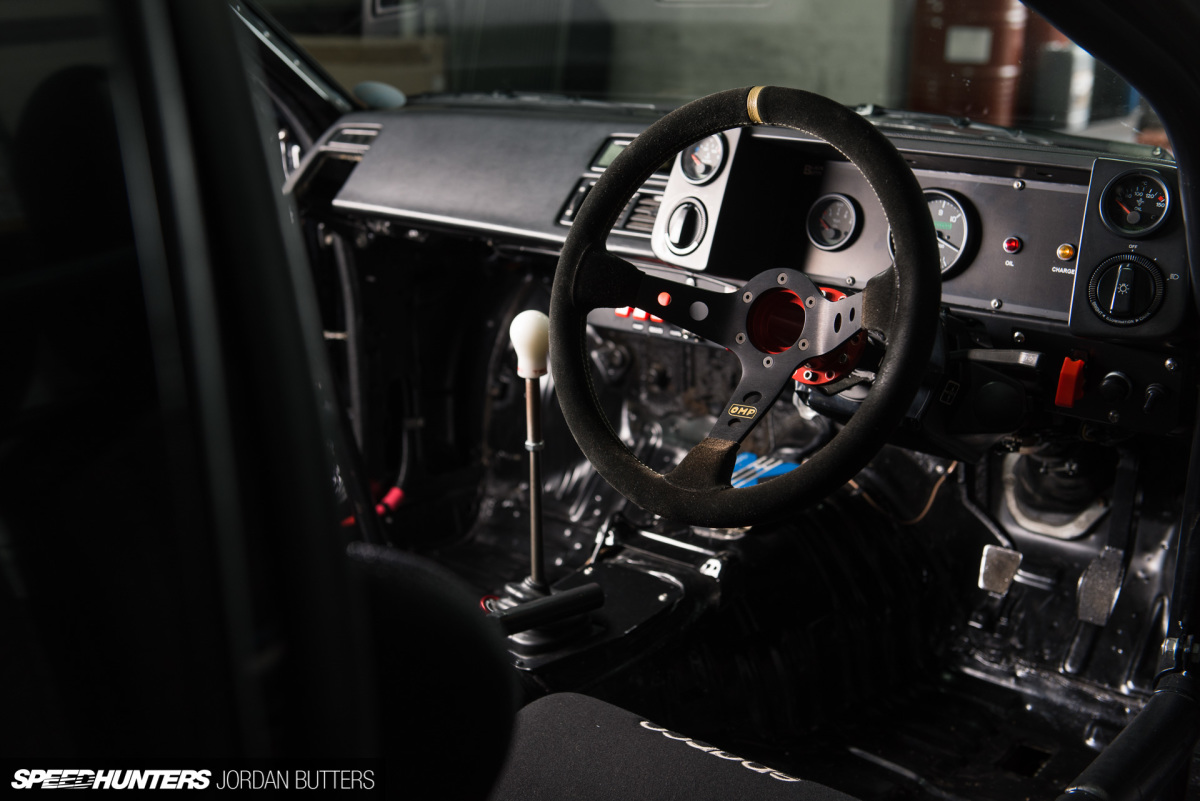 The result is a proper race-built, naturally aspirated 4A-GE that screams. The numbers alone are impressive – 217bhp on tap with 150lb/ft torque from a 1.6-litre engine. That equates to 136bhp per litre, which considering there's no forced induction in sight, is pretty damn awesome. Betty weighs in at just 821kg too, offering a modest 264bhp per tonne power-to-weight ratio.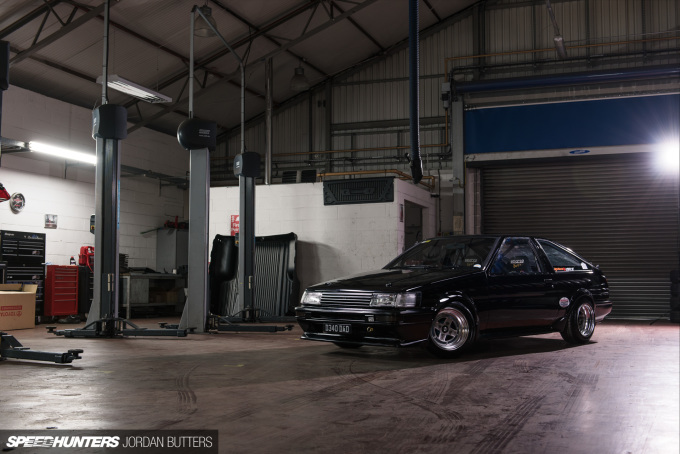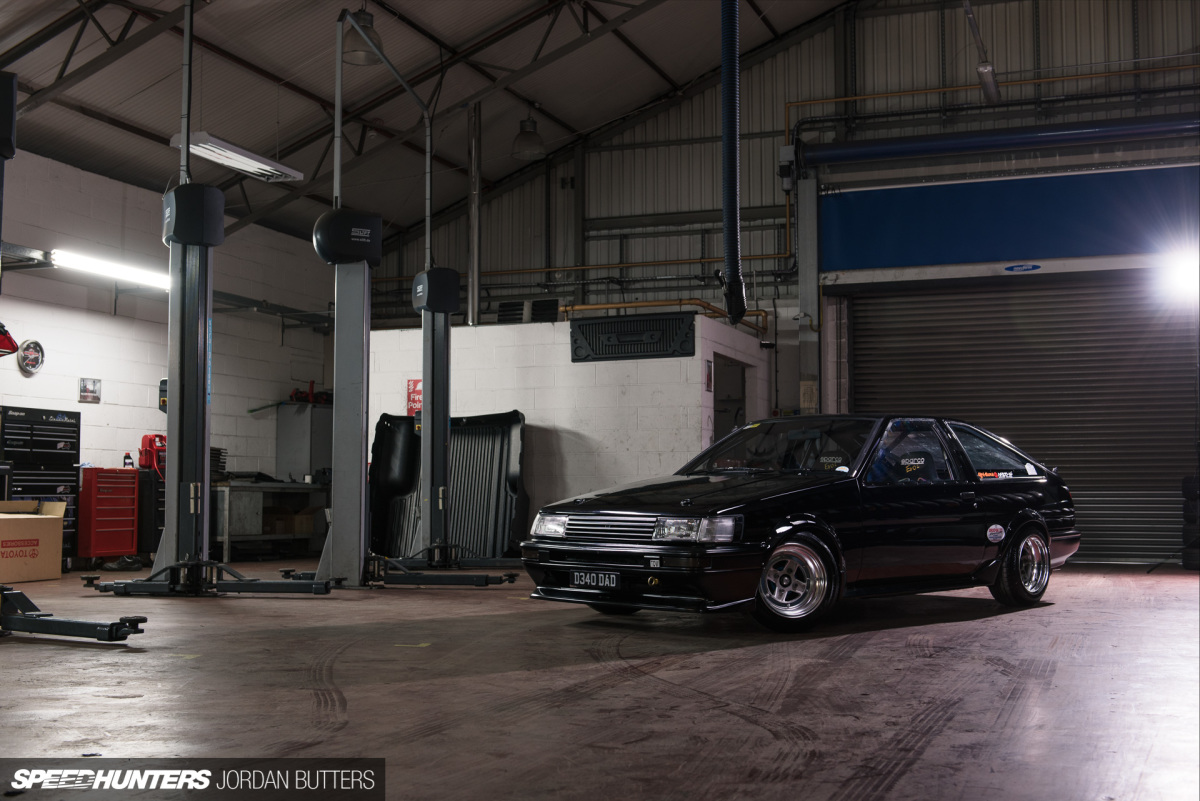 This is a build that I admire greatly. It's almost like the Japanese cousin of Guy Higgs' E30 that I featured last year. In an age where people often travel the path of least resistance, Rob has done everything properly, whilst still remaining true to his own vision of what he wanted his perfect AE86 to be. There's not a nut, bolt or bracket that's gone unfettled. Everything has been tweaked and tuned to the nth degree. The engine alone is a masterful piece of engineering.
It may have taken over 14 years, a whole heap of time and money and a healthy dash of his sanity, but Black Betty is truly one of a kind, and I can't wait to see and hear this thing out on track soon.
Jordan Butters
Instagram: jordanbutters
Facebook: Jordan Butters Photography
jordan@speedhunters.com
Cutting Room Floor