The Drive Home
I'll never buy an AE86.
I can't ever see a situation in the future where a Hachiroku would make me part with my own money for one. Yet, here I was at an event dedicated to the famous AE86 just a few weeks ago. Am I a hypocrite for this? I don't think so, but I will try to explain.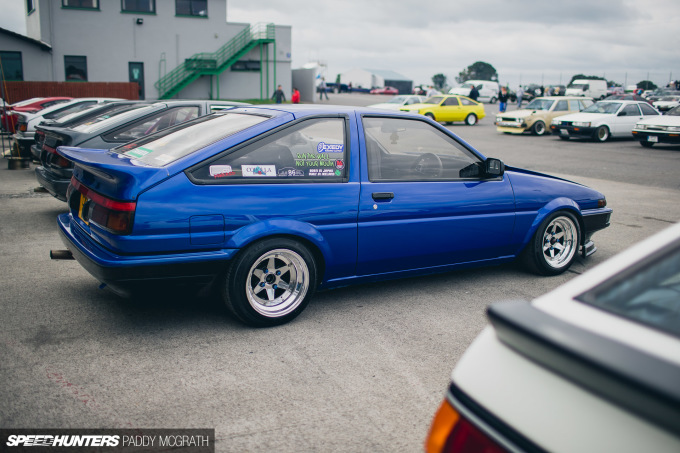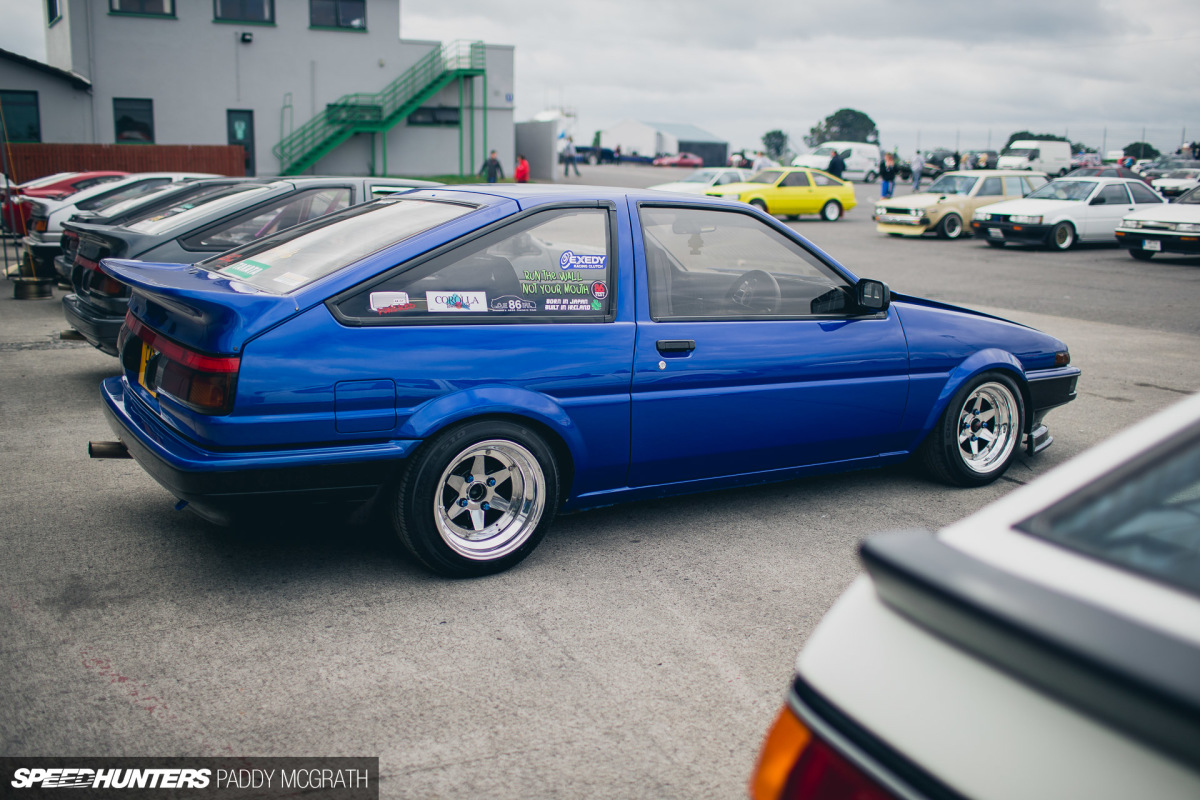 I had completely forgotten about the event happening, the event in question being 86 Fest at Mondello Park. I hadn't forgotten it out of absolute ignorance or anything, I think time has just been getting away from me lately. I was planning on driving home for a weekend visit to my folks in the south of Ireland, when I checked a couple of Facebook status updates which reminded me about the event.
Seeing as my route home takes me straight past Mondello Park, it would have been rude not to call in for a quick look around.
I do appreciate the AE86 and I get why they have the following that they do. They're affordable, reliable, with a good engine in an FR layout. They have character in spades too, along with a good chassis. I would never say that they're not a good car. Quite the opposite.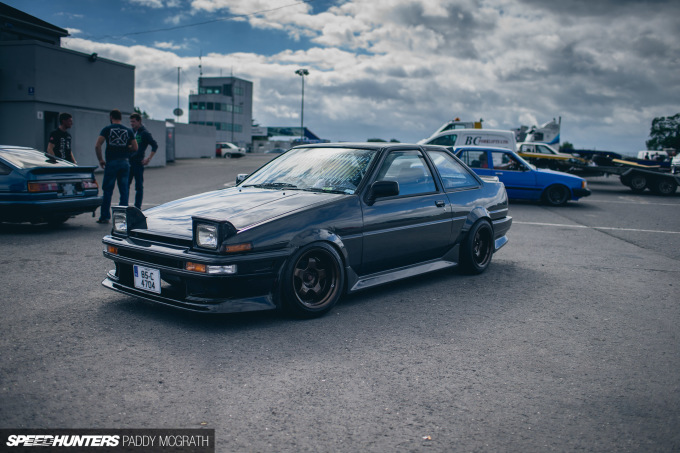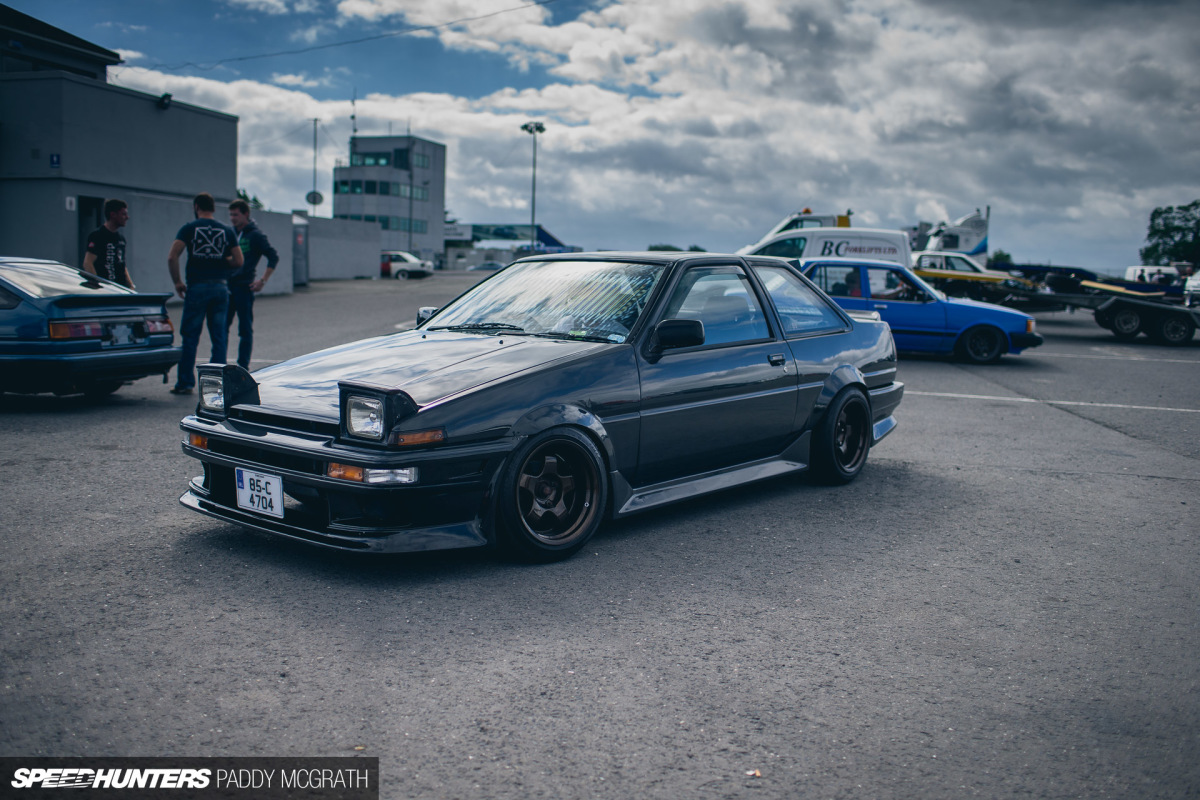 I love the variety in them too; Levin, Trueno, Corolla GT Coupe, notchbacks and hatchbacks. I love the different approaches that owners take and the dedication that some commit to keeping theirs an all-Toyota affair. I like when some step outside tradition too.
But still, I won't ever buy one.
Paddock Walk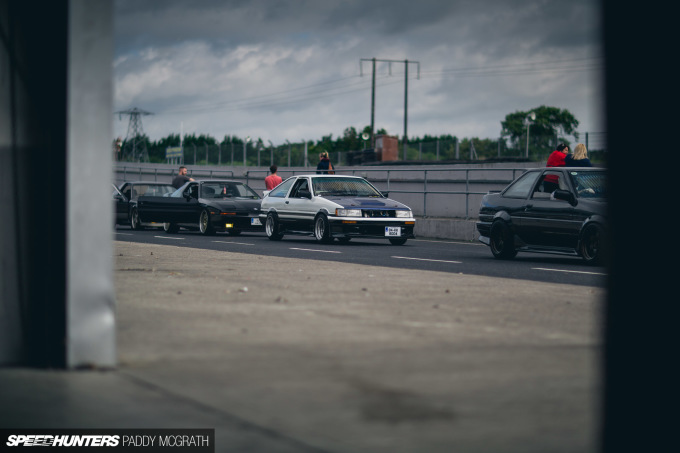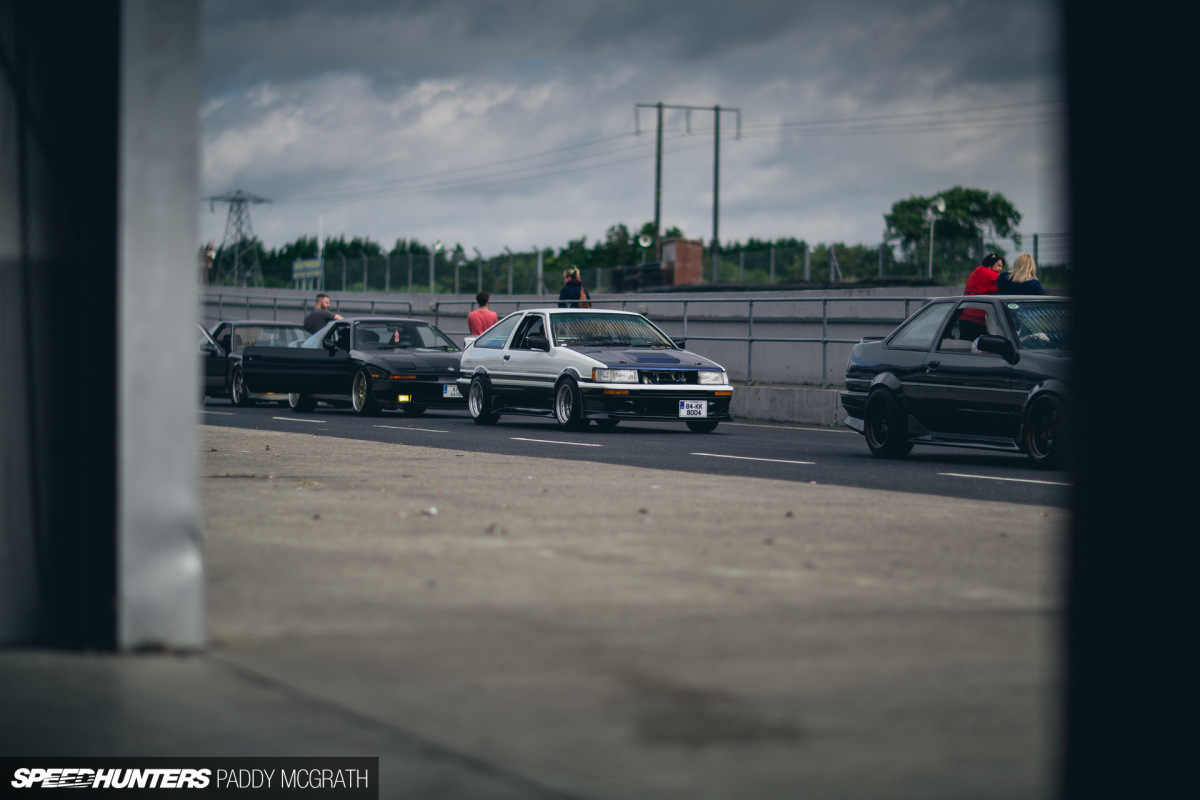 Whilst this event also featured a live track, I decided to concentrate on the paddock side of things in an attempt to better understand the fascination with the Hachiroku. It's not my intention here to offend any owners, rather I'm just trying to figure out something for myself. The AE86 has achieved such a status amongst the car community, that you're often shouted down when trying to discuss their merits and drawbacks. Seeing as no one can shout at me – yet – I guess this is a good a place as any to articulate and explore my own thoughts on the car.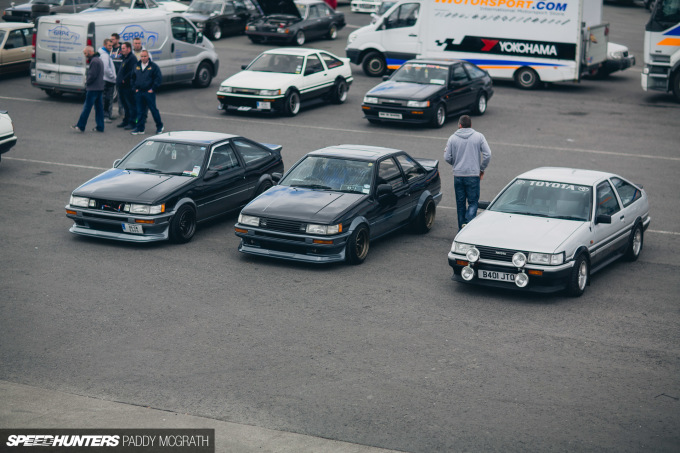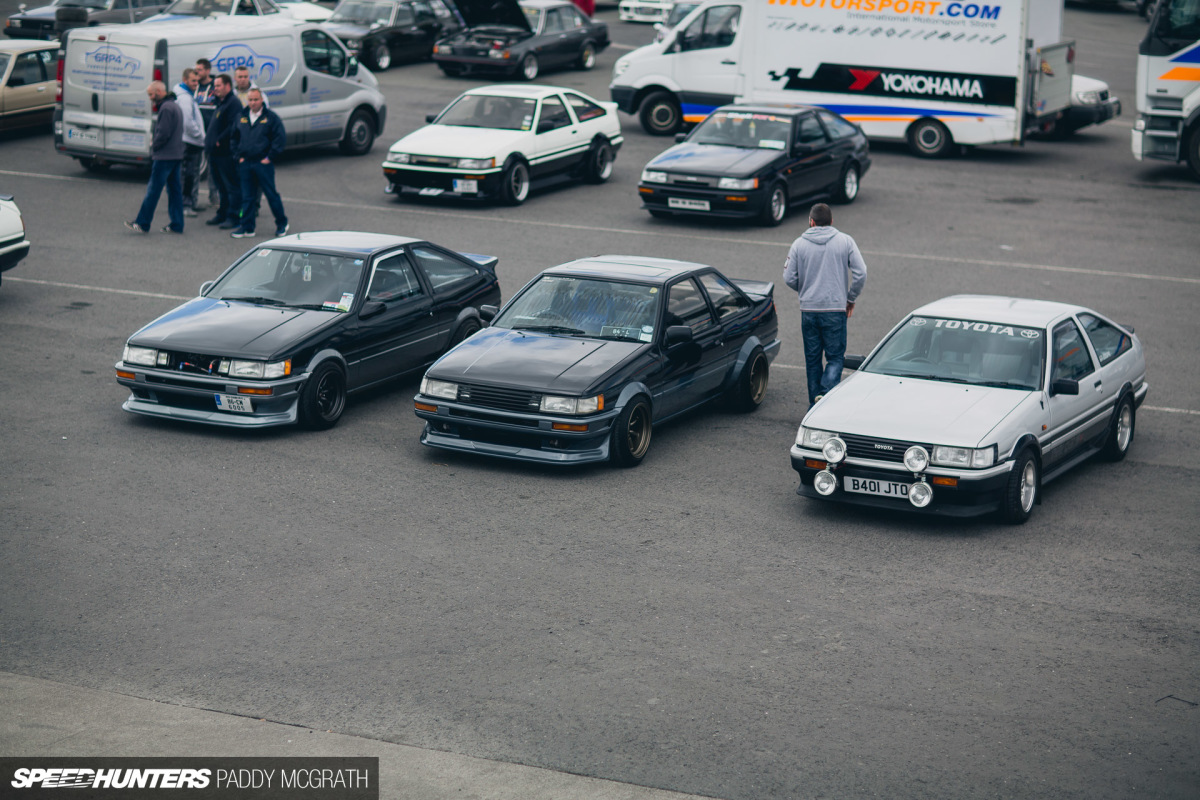 When it comes to the AE86 in Ireland, there are two very distinct and different camps. On one side you have the JDM lovers, and on the other the guys and girls who prefer the original Irish and UK specification. It's quite amusing to an outsider, as these camps are so divided that you would think that they were talking about two different cars.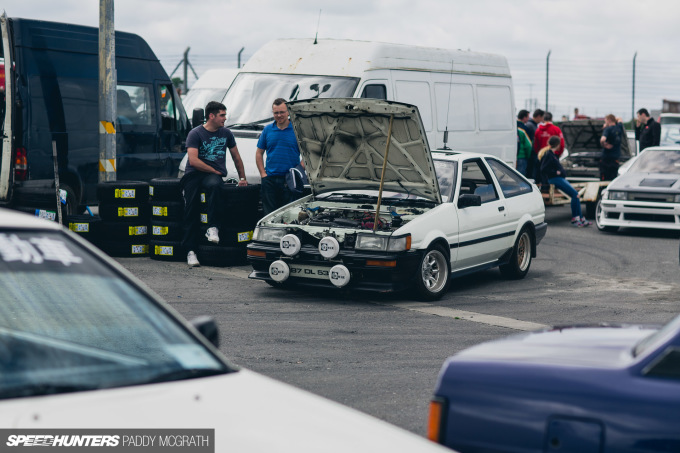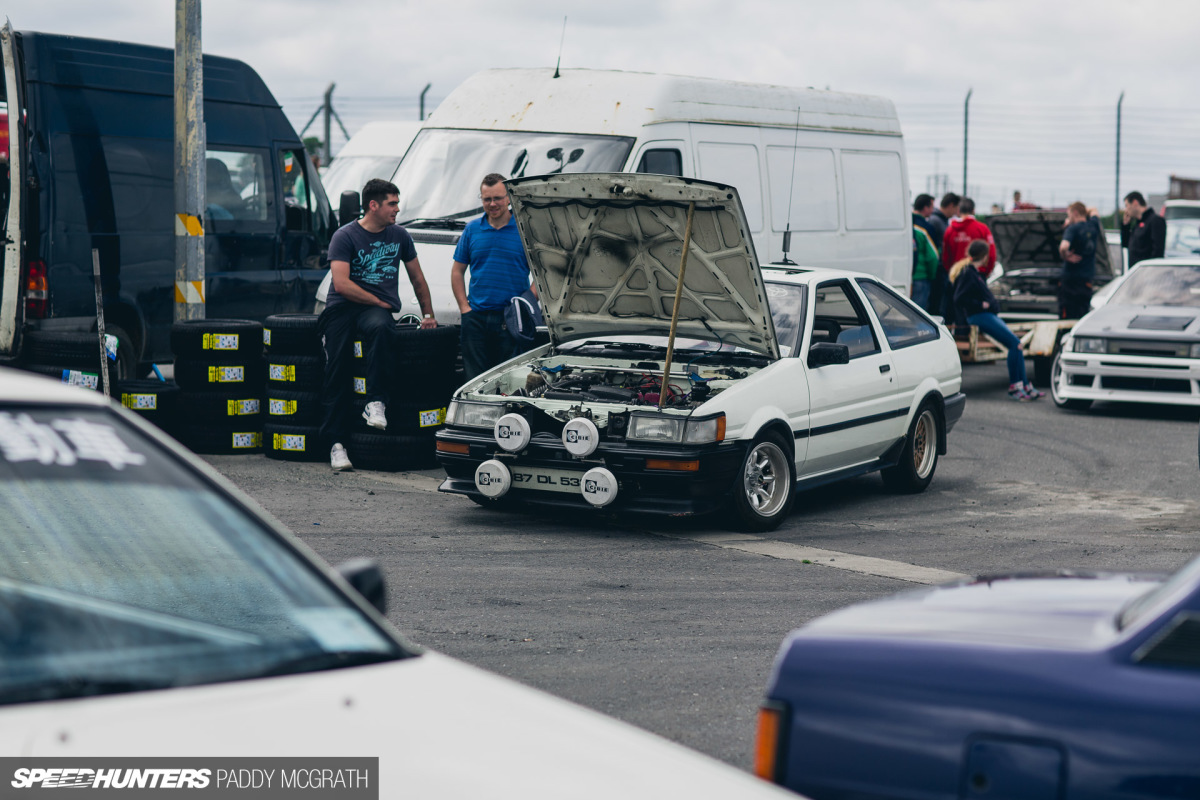 The Irish or UK spec is based on the Corolla GT Coupe, which was officially sold here when new. Modifications and customisation are strictly limited with this style. Original bodywork with Minilite or Superlite-type wheels are the staples, while optional extras include rally-style spotlights, mudflaps and even a CB aerial. You might laugh, but these are taken very seriously and often fetch overwhelming amounts of money when they go up for sale.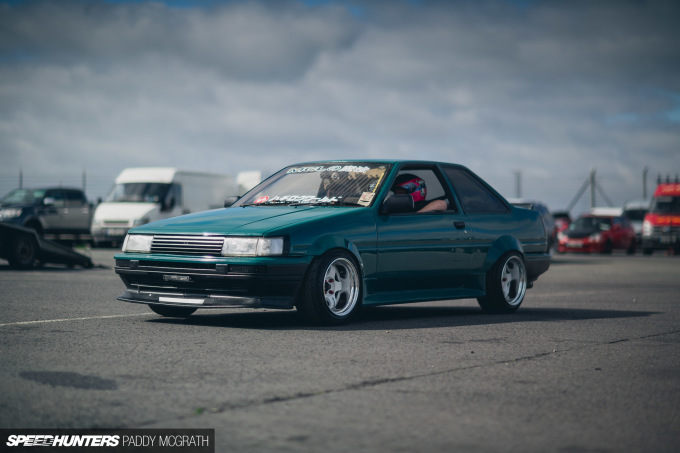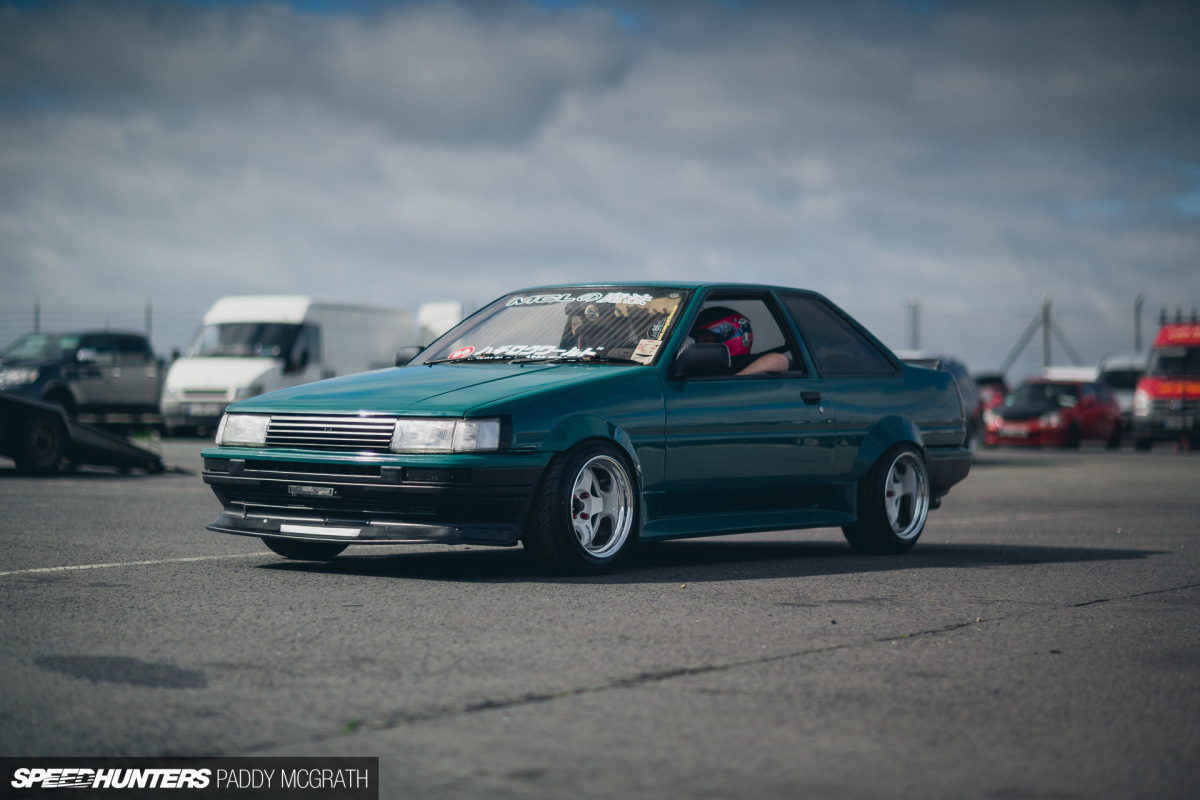 You will be more familiar with the JDM approach, it's a style that's replicated around the world. If I had to come down in one camp or the other, it would be the JDM side without doubt. The variety and individualism appeals to me.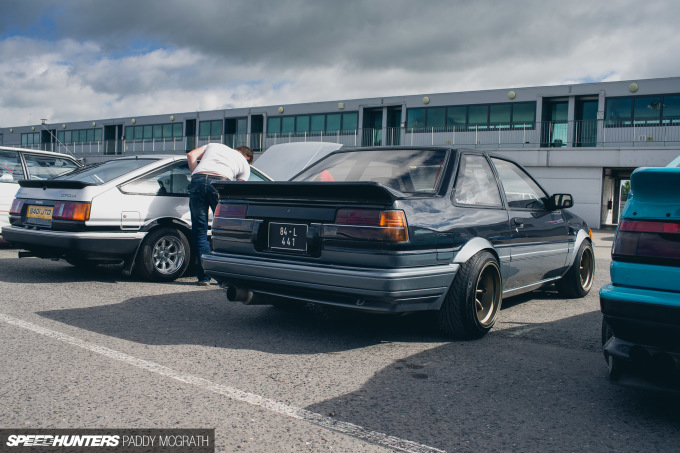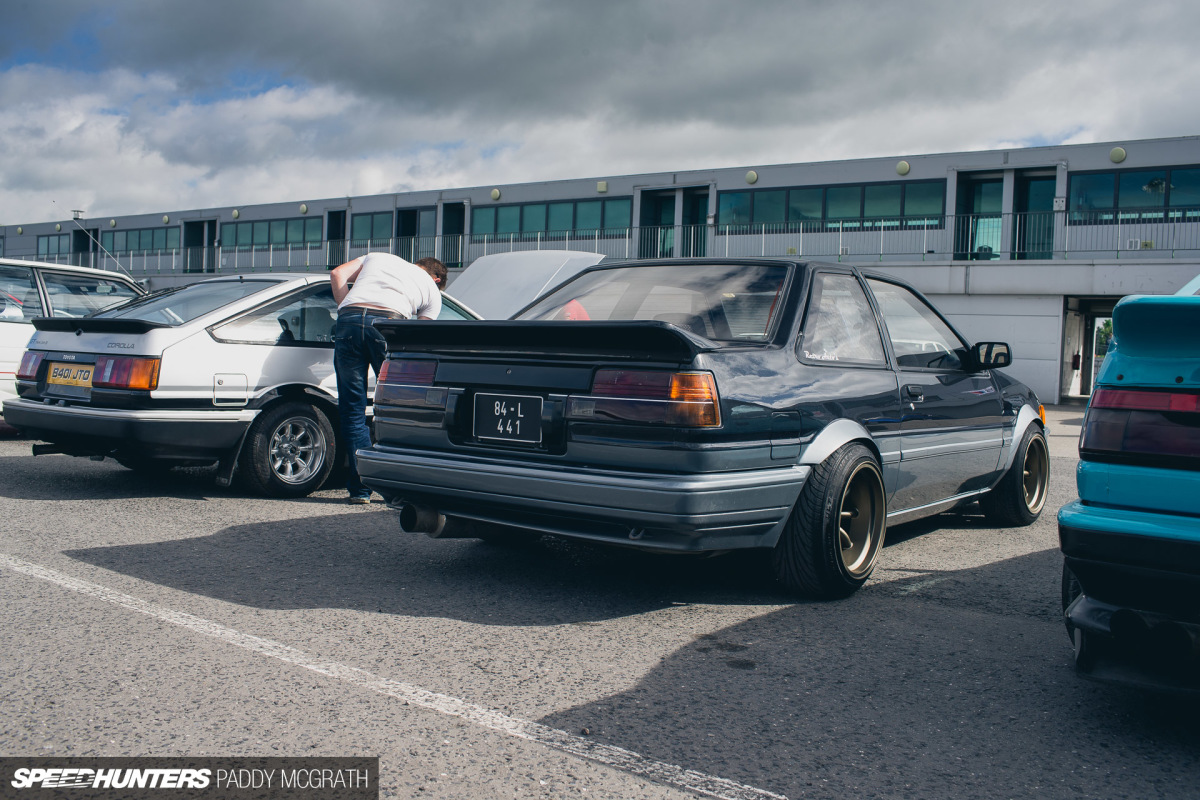 This notchback in particular was a tough looking car and probably a personal favourite of the day. There was a pretty special Trueno present too, but I'll save that for a separate spotlight.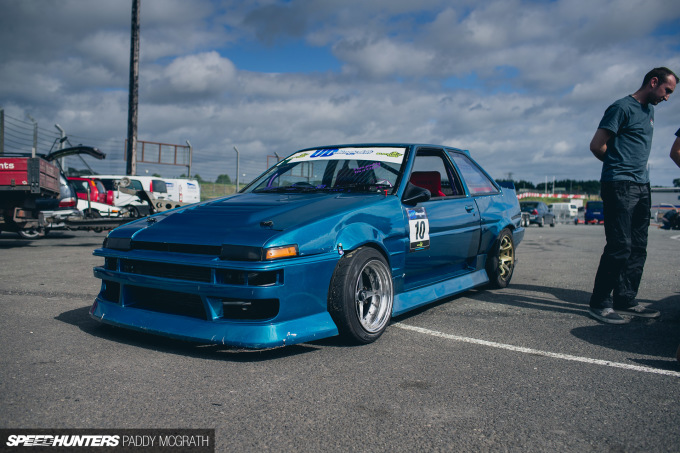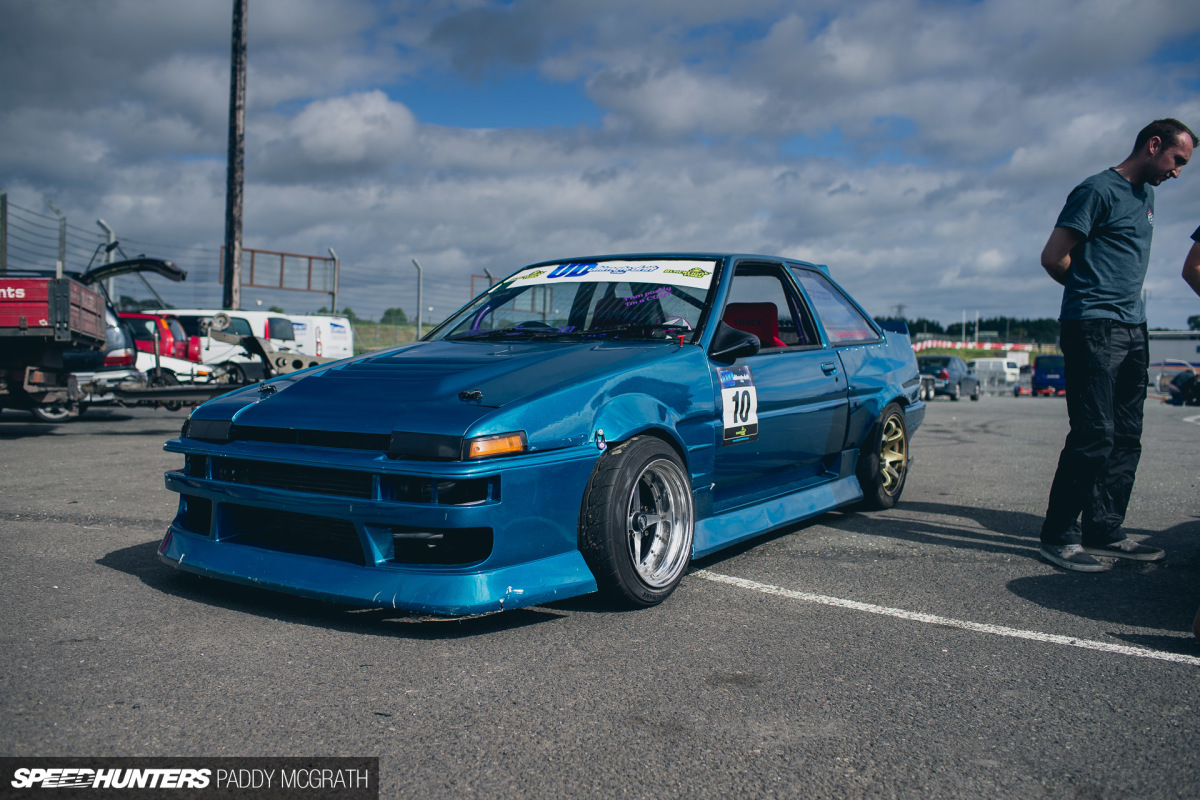 Track time was divided between drift and grip sessions, which was reflected by the cars in the paddock. I was surprised though at the even balance for either session, considering the huge popularity of drifting in Ireland.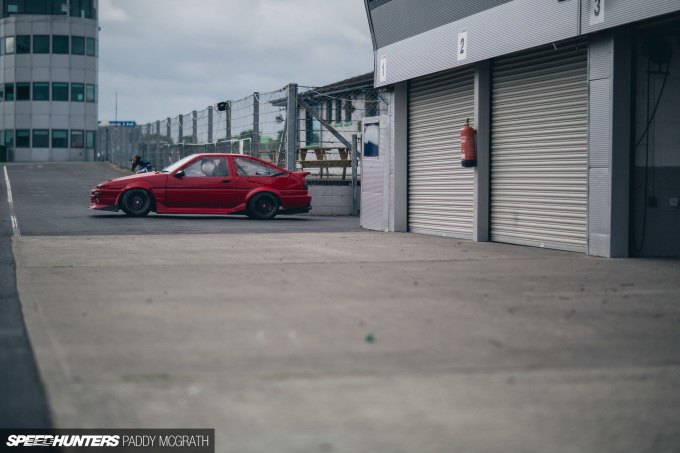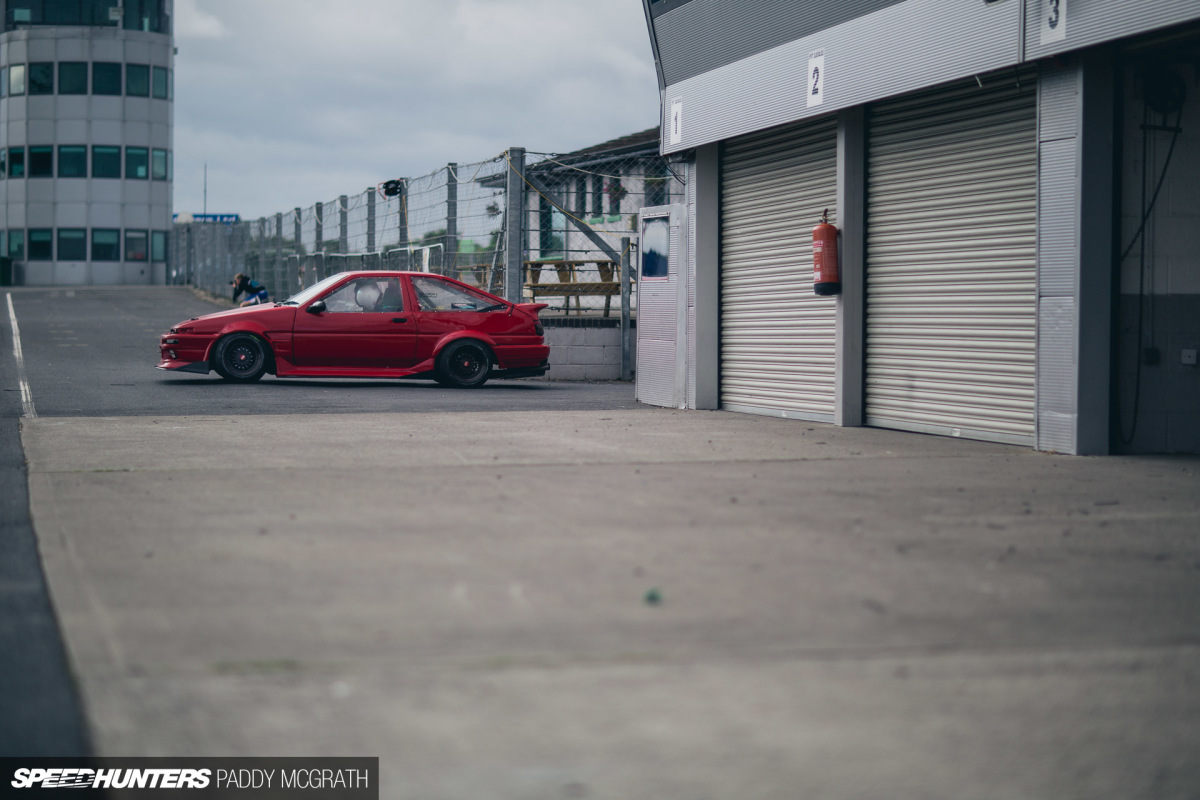 This Trueno – which I don't think I got any closer to – has a pretty illustrious history here. Originally, it was Eric O'Sullivan's Rockstar-liveried Levin which absolutely decimated all during its championship-winning season way back when. It's been through a few owners since, but it's great to see the S2000-powered car being used as intended.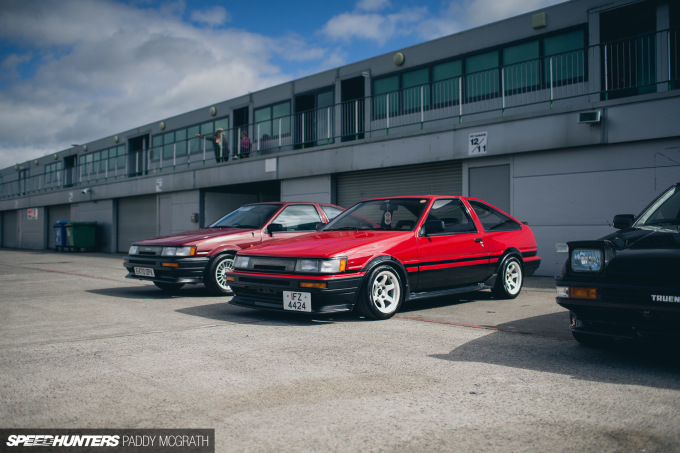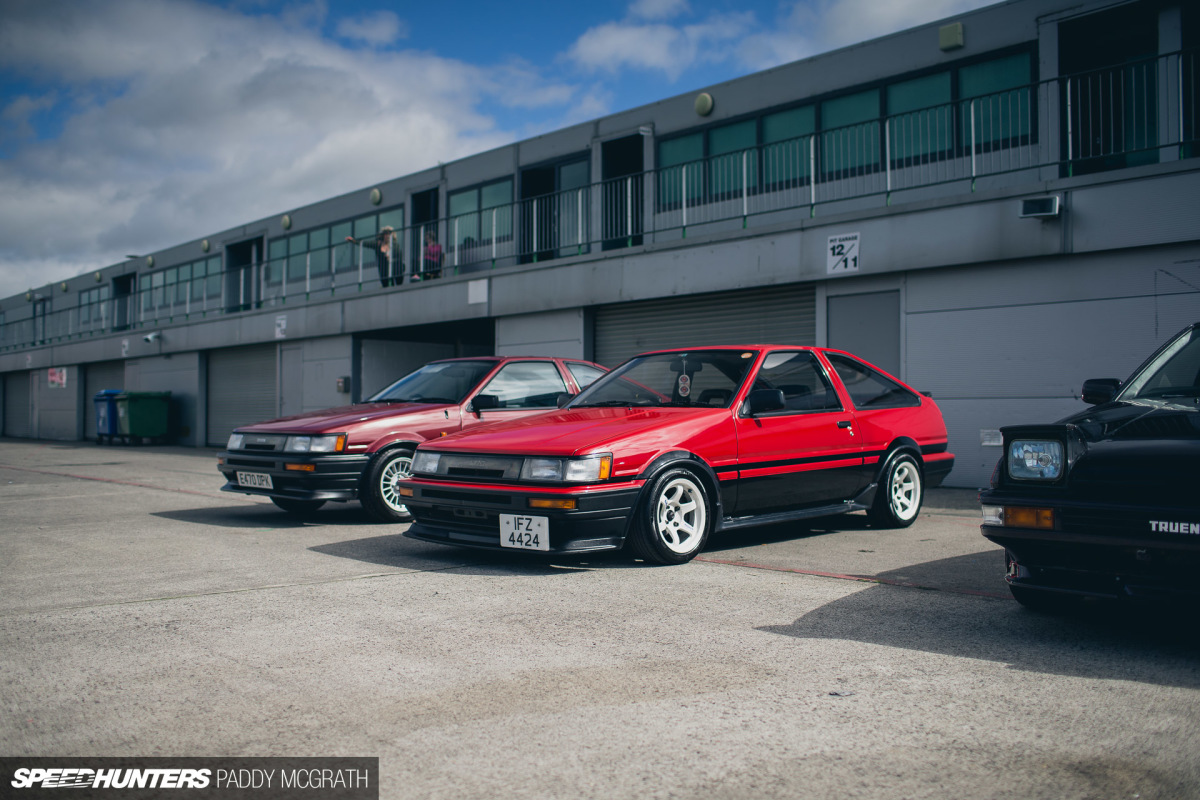 I found this Levin hanging out behind the pit building. The red-over-black colour combination along with the white RAYS Volk Racing TE37s is a fairly timeless look.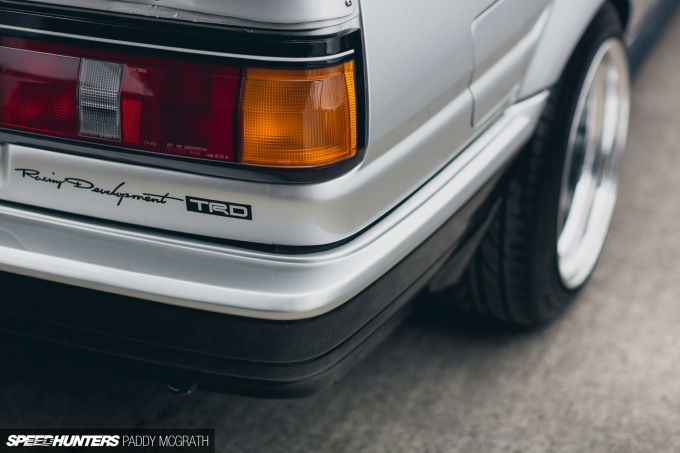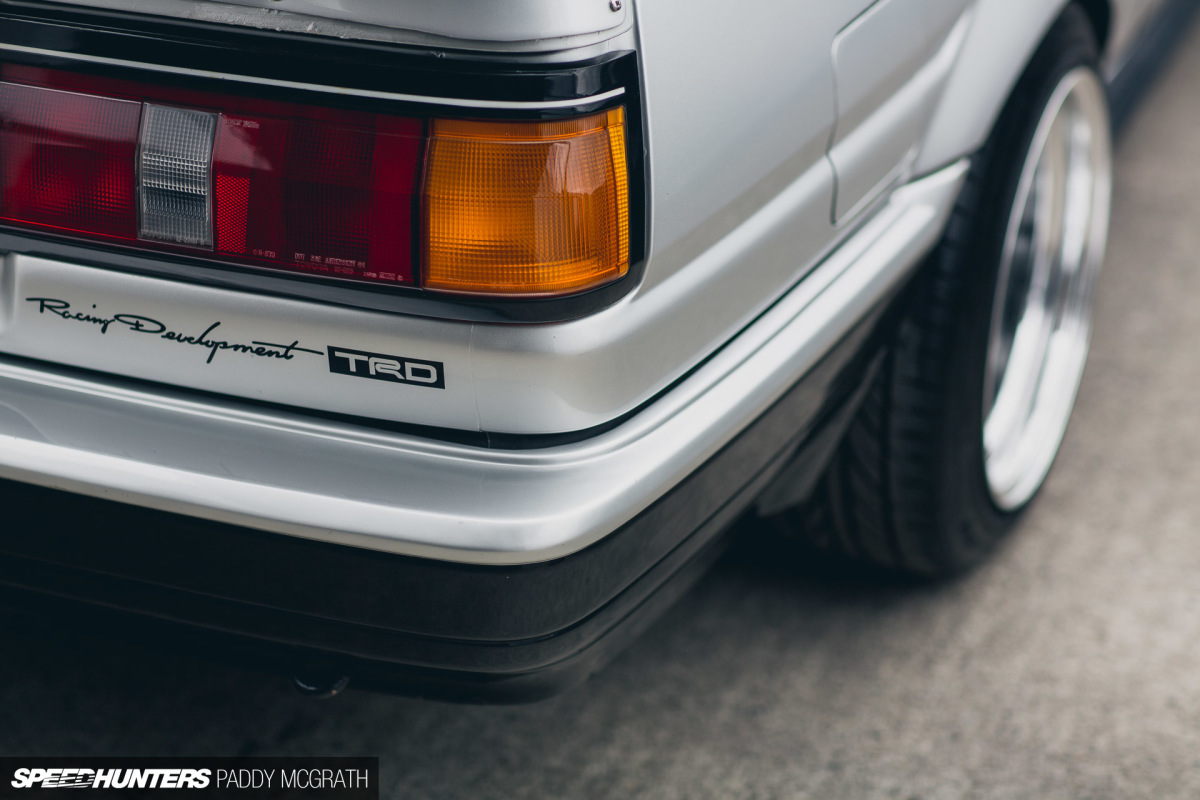 There were familiar faces too, including Chris Gray from AE86 World's sublime Levin, which we spotlighted at Japfest last year.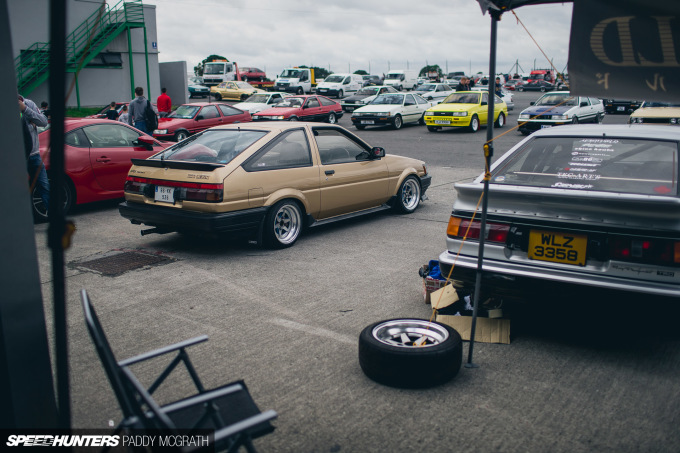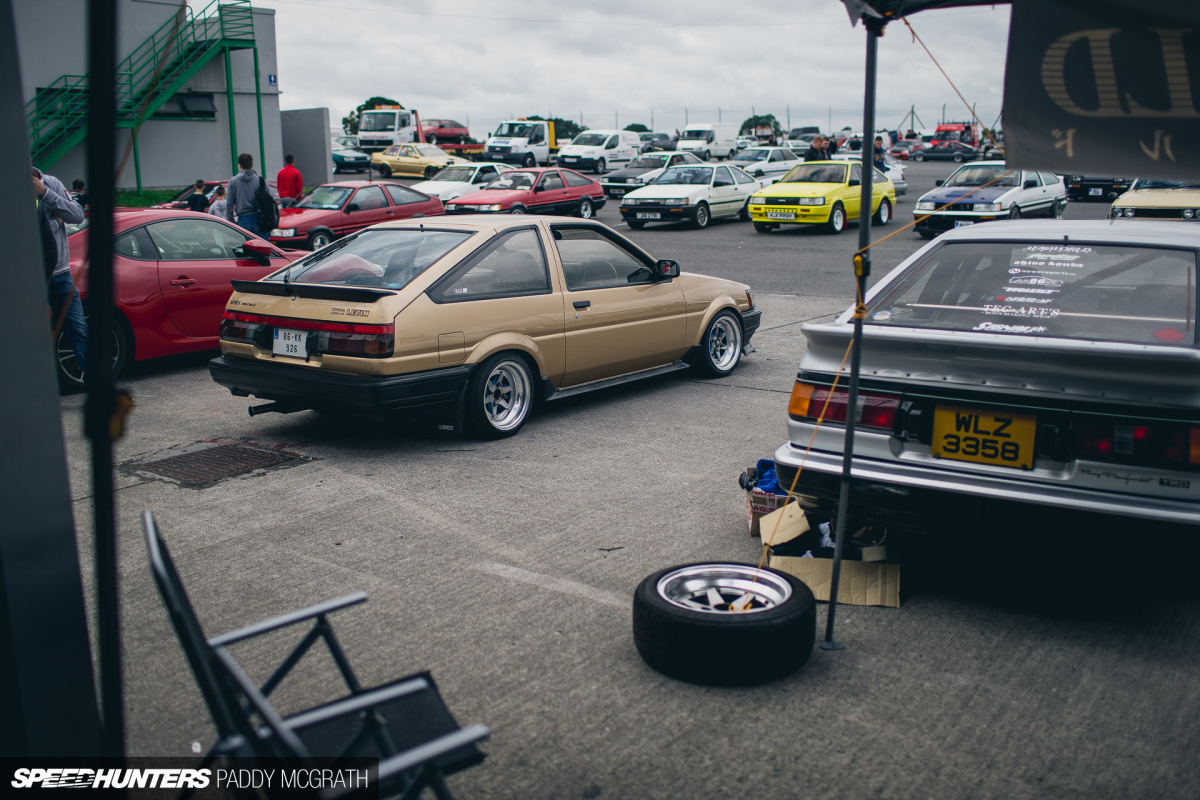 The balance between JDM and Irish/UK spec cars was heavily weighted towards the Japanese side of things, which ranged from engine swapped drift cars to humble and simple presentations. Bonus points if you can identify the previously spotlighted AE86 lurking somewhere in this photo, which isn't the aforementioned silver Levin.
Back On Topic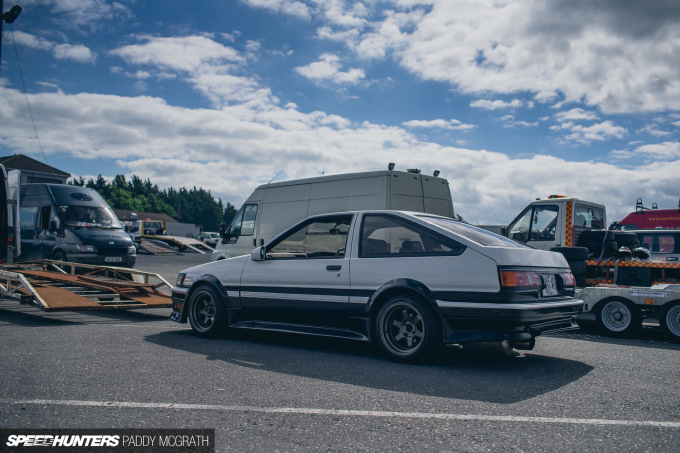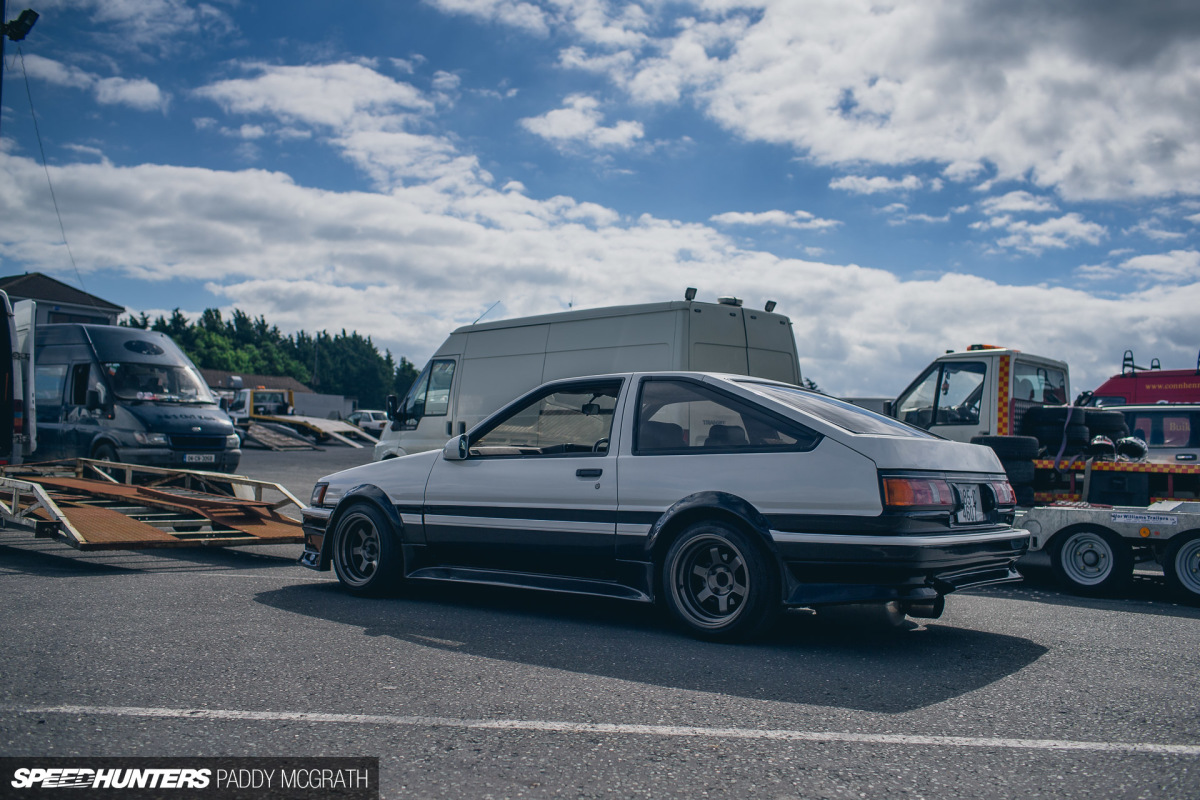 When it comes down to it, as much as I like AE86s, my attitude still hasn't changed with regards to ever owning one. I just think that they're in a strange place at the moment. They were always billed as an affordable car that anyone could enjoy for relatively small outlay, but these days the humble Hachi isn't a cheap car anymore.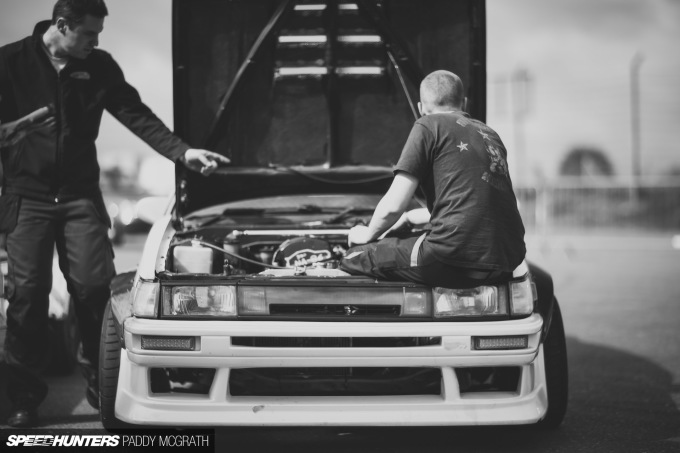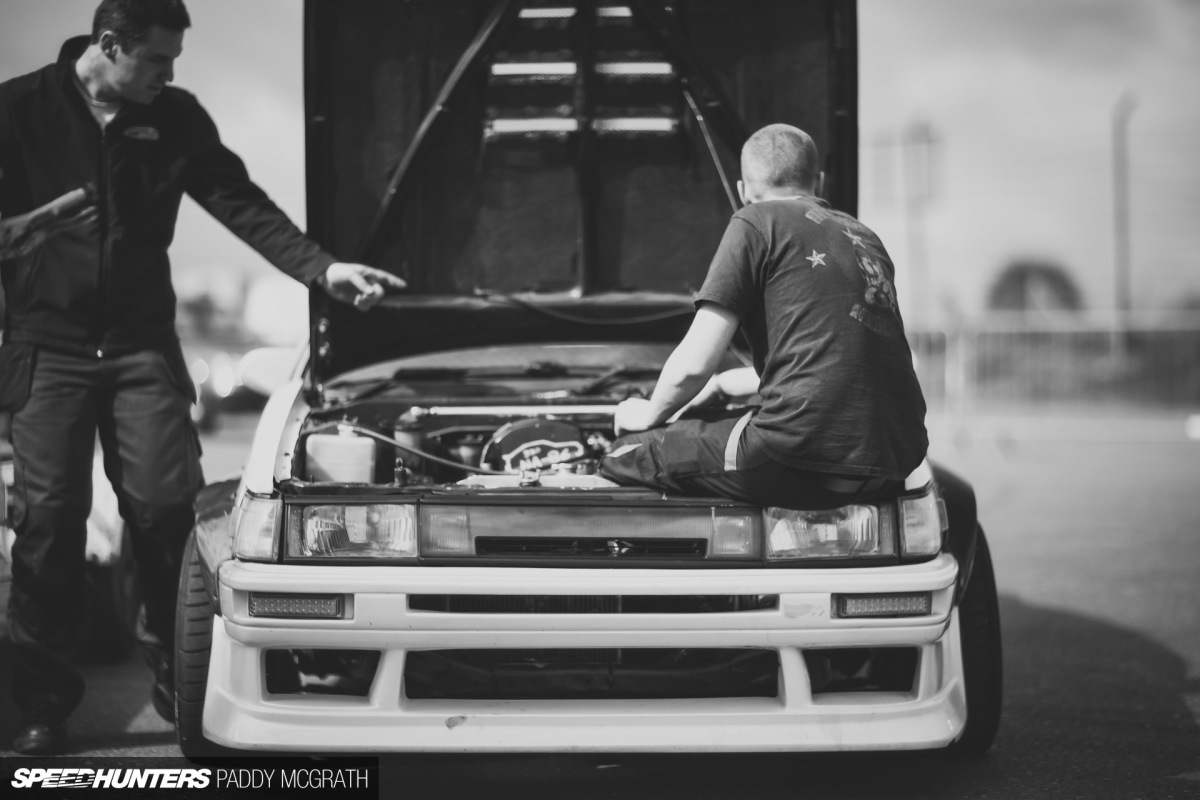 They're actually pretty expensive, and parts are getting harder to come by too, which in turn means that the cars are going move even further beyond the reach of a lot of us. It's fine if you already own one, but to get onto the first step of the AE86 ownership ladder is getting more and more difficult.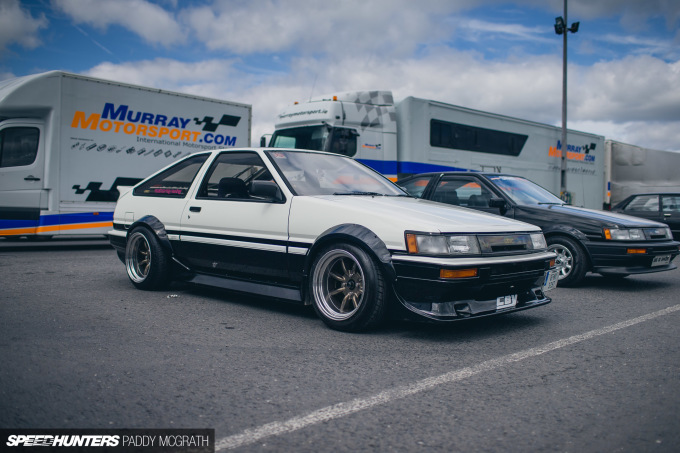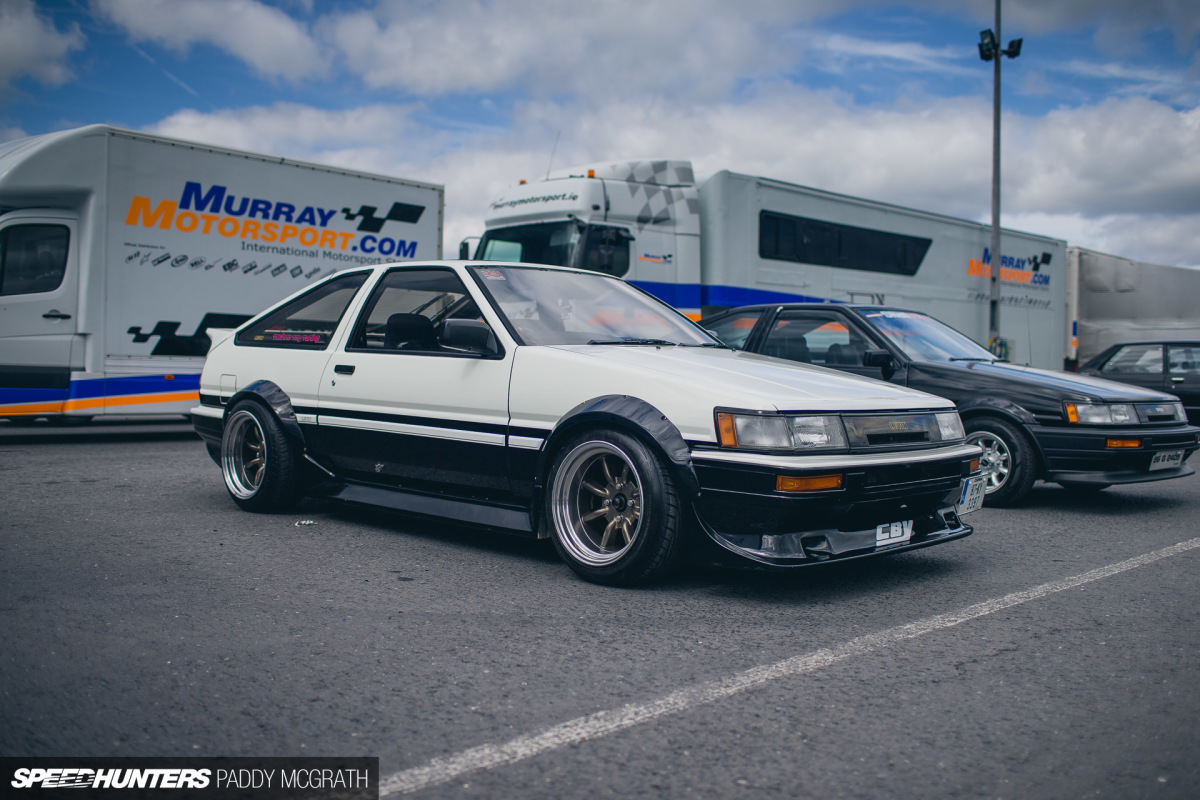 A good Levin or Trueno will now comfortably set you back the cost of a good E46 BMW M3 now – in Ireland, at least. An M3 is a lot more car for your money too, although they are hard to compare if truth be told. If you want similar attributes to the AE86, a Mazda MX-5/Miata can be picked up for a fraction of the price whilst still delivering cheap, fun motoring.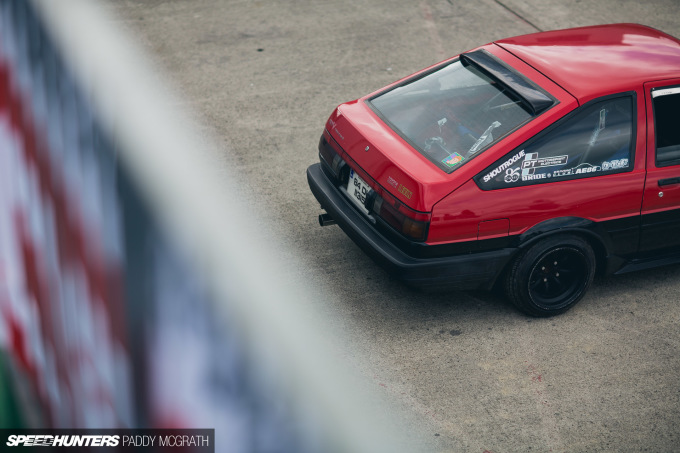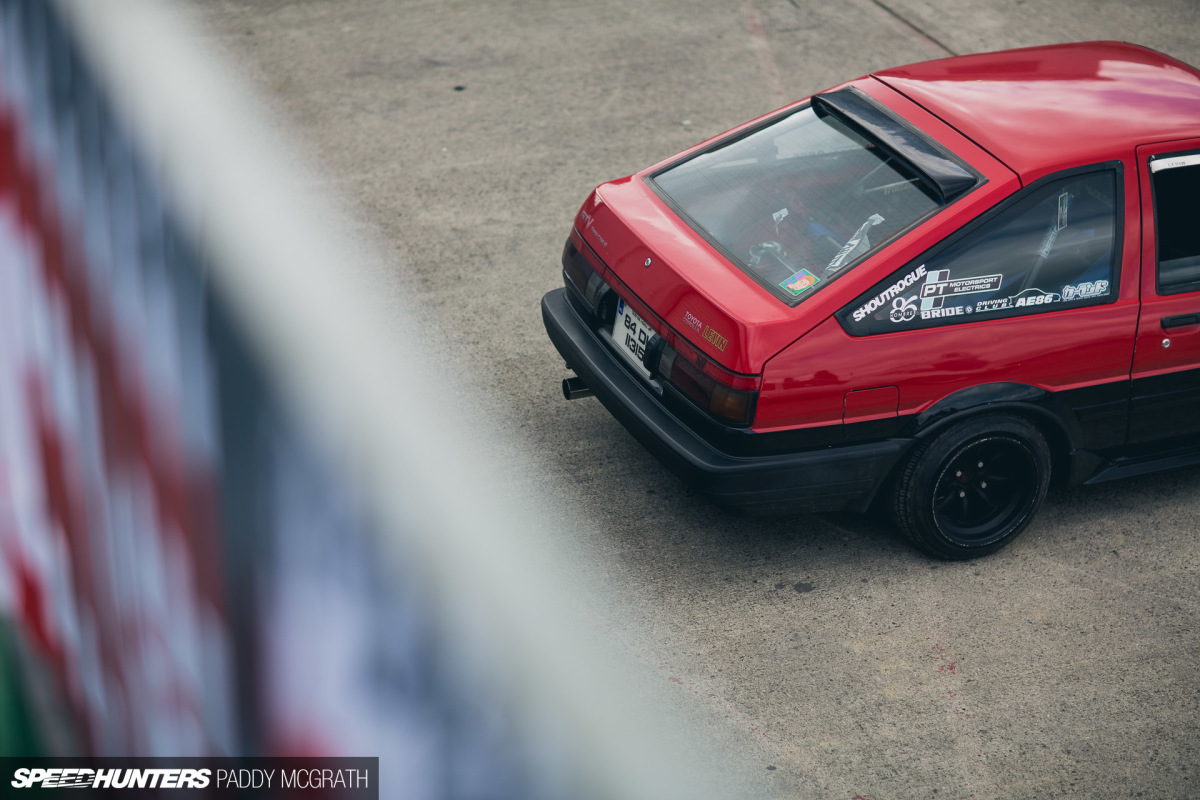 I really don't want this to be interpreted as an AE86 bashing, it's more of an observation of the current state of affairs. I just don't think I could ever justify the premium that the Hachiroku now commands.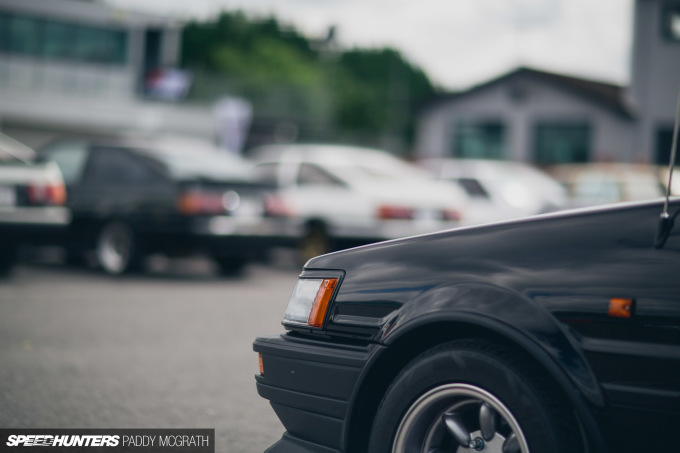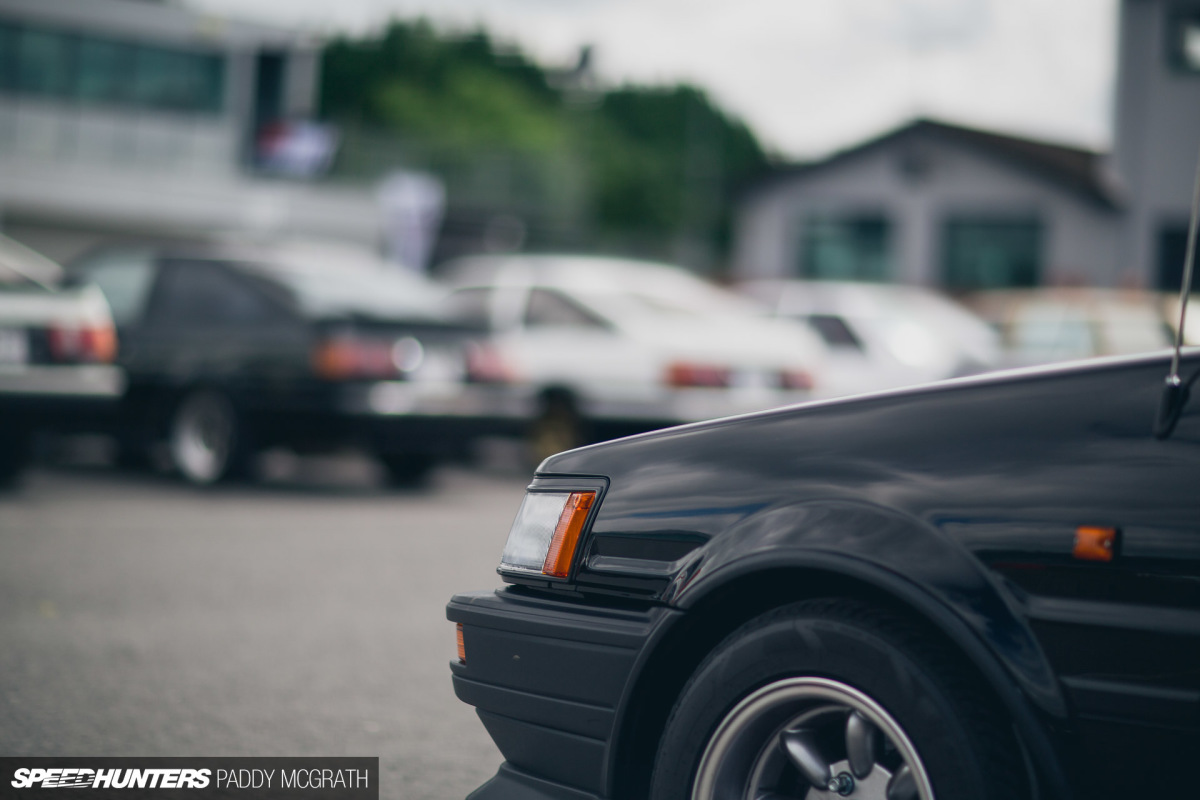 Maybe we've reached peak popularity for the AE86 and prices will begin to fall? I somehow doubt that. Their numbers can only dwindle further, which in turn will continue to drive prices up.
Maybe it's a good thing that they're expensive? If you're willing to pay the current rates for a good one, you would have to really want one and logic would dictate that you would care for it and treat it well. This is a good thing, right?
I'll never buy one, but I really hope people continue to cherish them and create new builds for many, many years to come.
No matter what though, I'll always respect the AE86. You should too.
Paddy McGrath
Instagram: pmcgphotos
Twitter: pmcgphotos
paddy@speedhunters.com
Cutting Room Floor