Hot Rodding Lives
If you were to grab a random person off the street and ask them to describe a hot rod to you, what would they say?
I'd bet that most people would imagine something with shiny custom wheels, a bright, gleaming coat of paint, big exhaust pipes and chrome galore.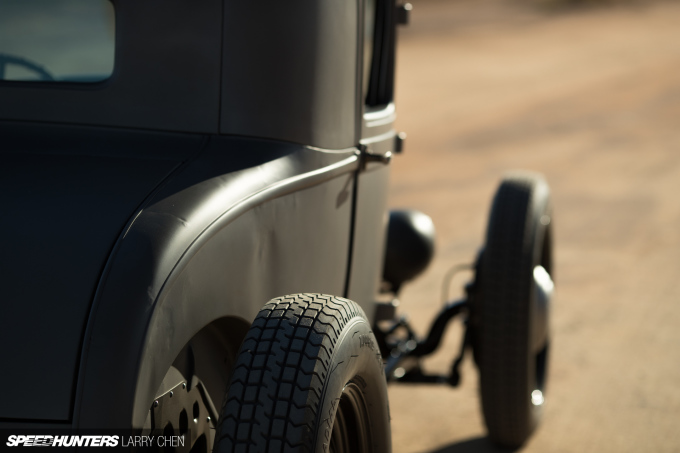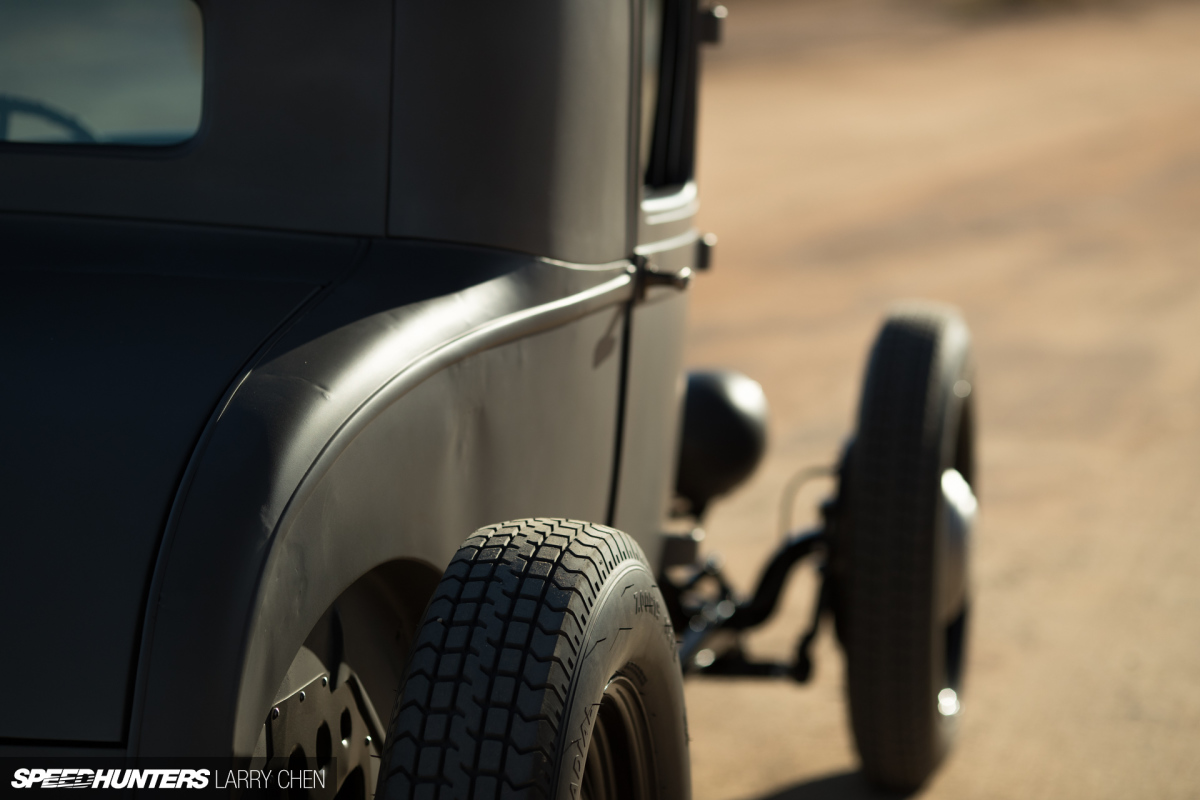 Others may picture hot rods that are either rusted-out or painted flat black, loaded up with skull motifs, pinstriping, beer tap shifters and other artefacts from the rat rod and kustom worlds. In many cases they wouldn't be wrong.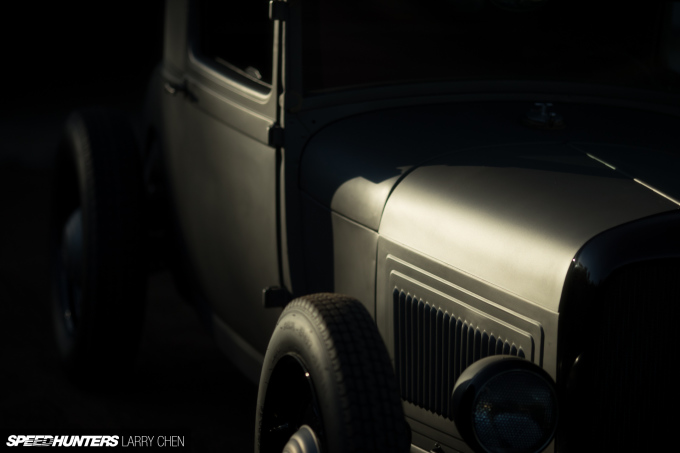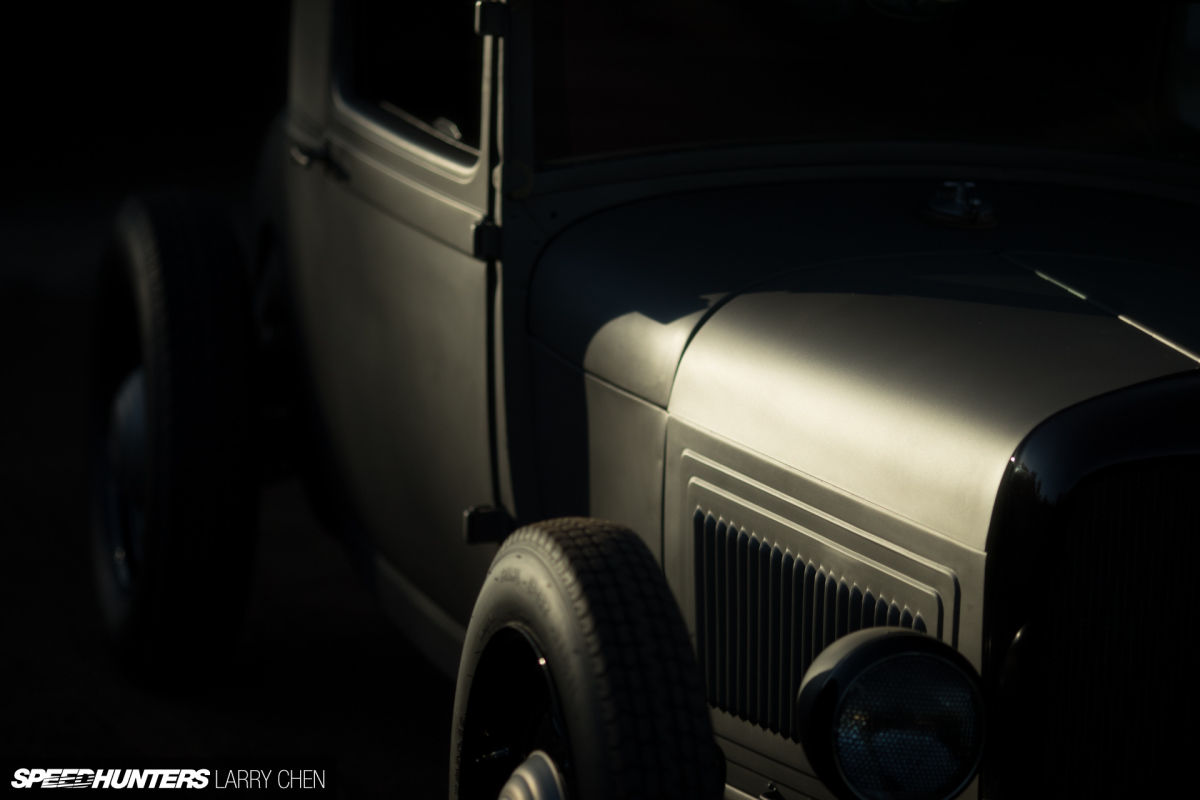 If you were to visit a local weekend cars show or cruise night, you would indeed encounter plenty of hot rods or street rods built both ways. They're all about making a statement, sometimes to the point of being caricatures. When done right, both styles can be very cool.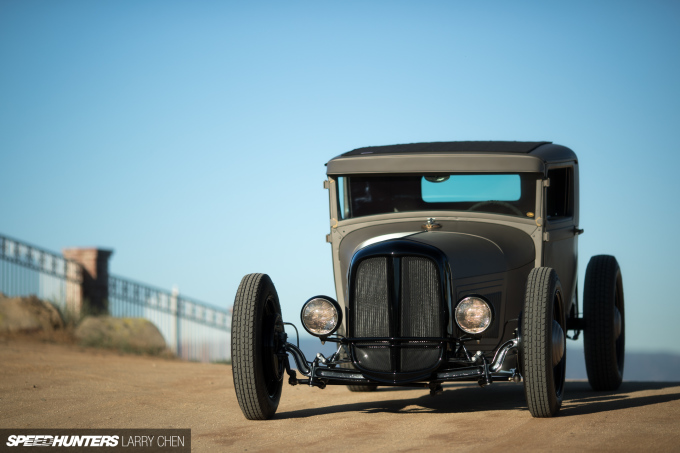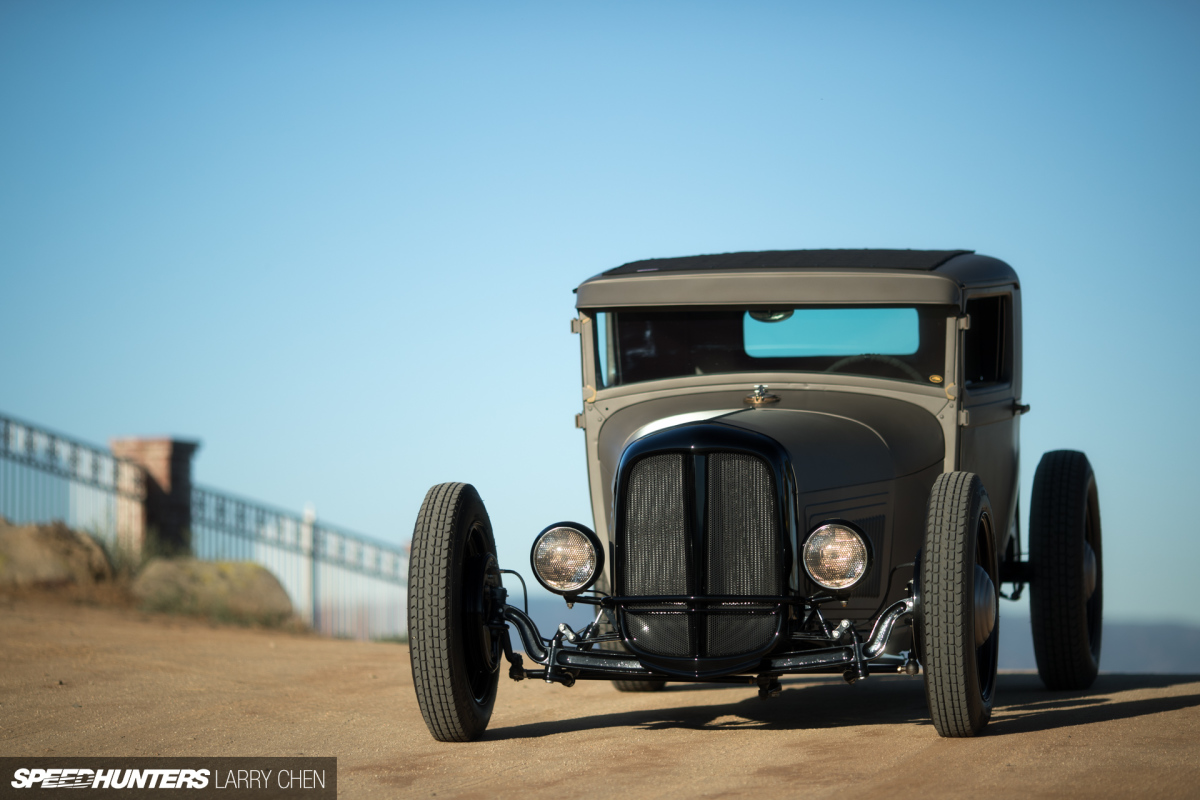 But before the billet-laden street rods and air-bagged rat rods that populate today's scene, there were the simple, stripped-down hot rods of the golden years. And for the serious scholars of rodding history, this will always be the style that's associated with the term hot rod.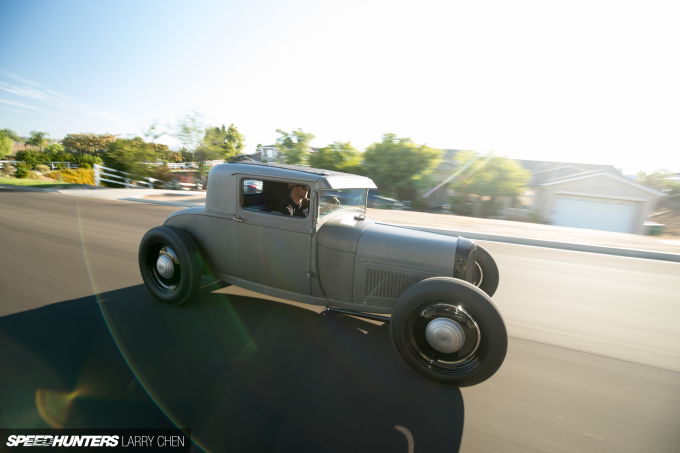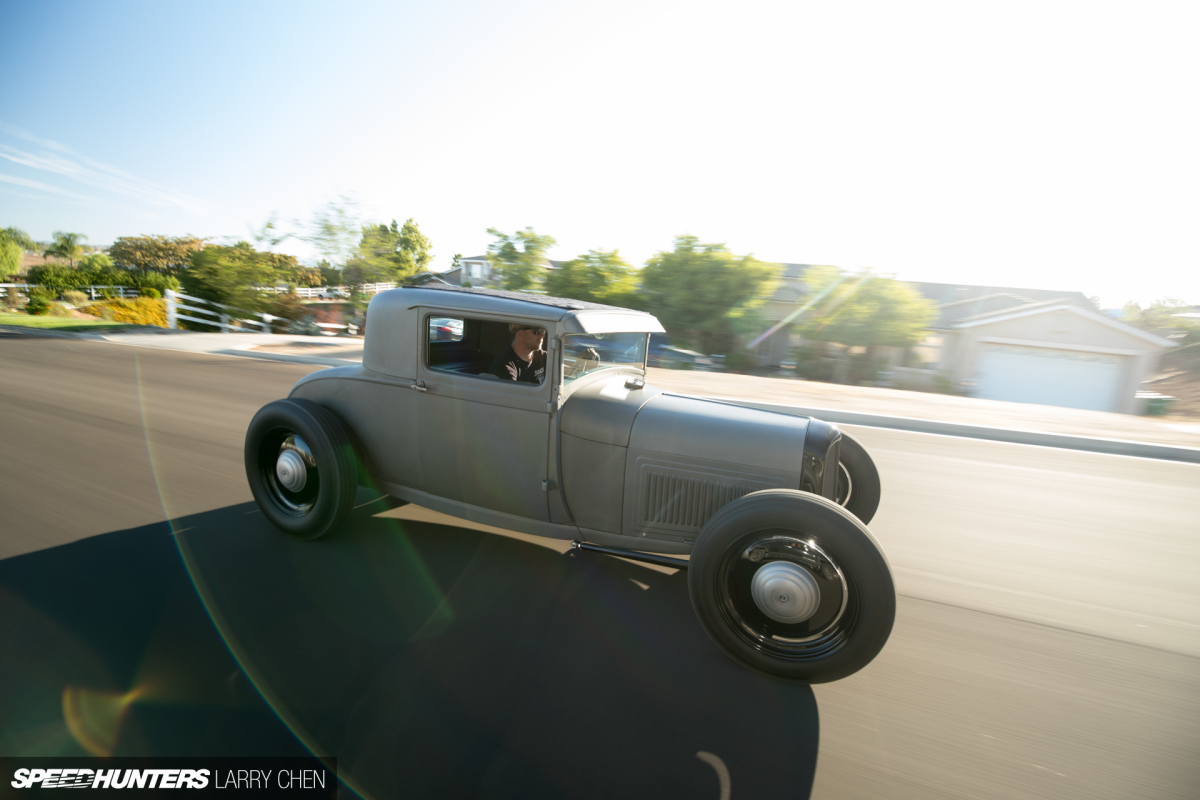 Thankfully, there's no shortage of people out there who have dedicated themselves to hot rodding's roots. Some are old and some are young, and they come from every corner of the world. But all are about keeping the spirit of the traditional hot rod alive.
One of those people is Heath Pinter of Riverside, California.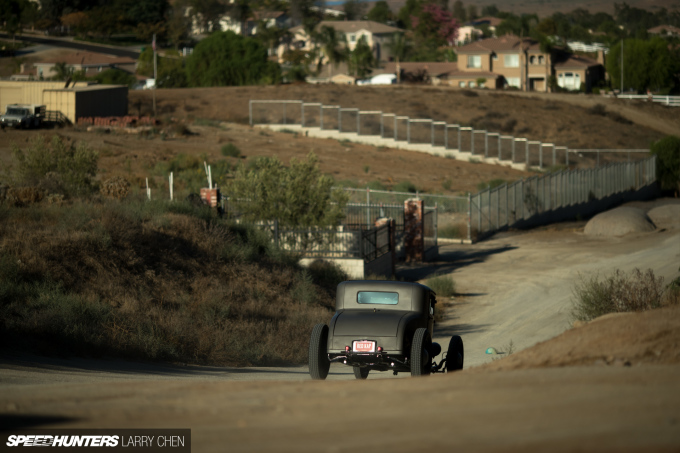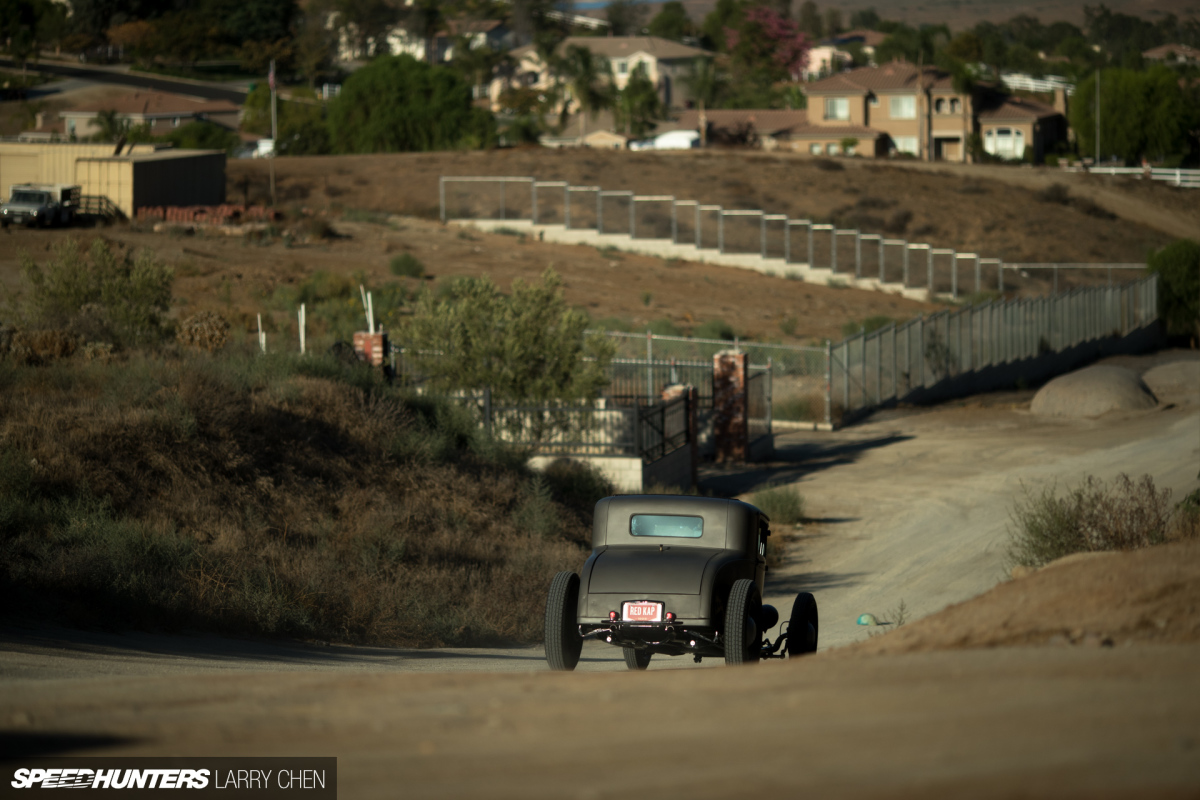 In addition to building and riding cool cars and motorcycles, Heath is a professional BMX rider, and we recently spent some time checking out his impressive collection of custom machinery.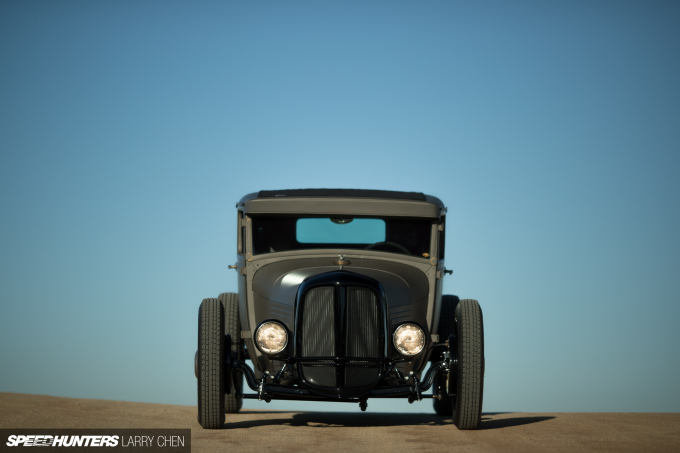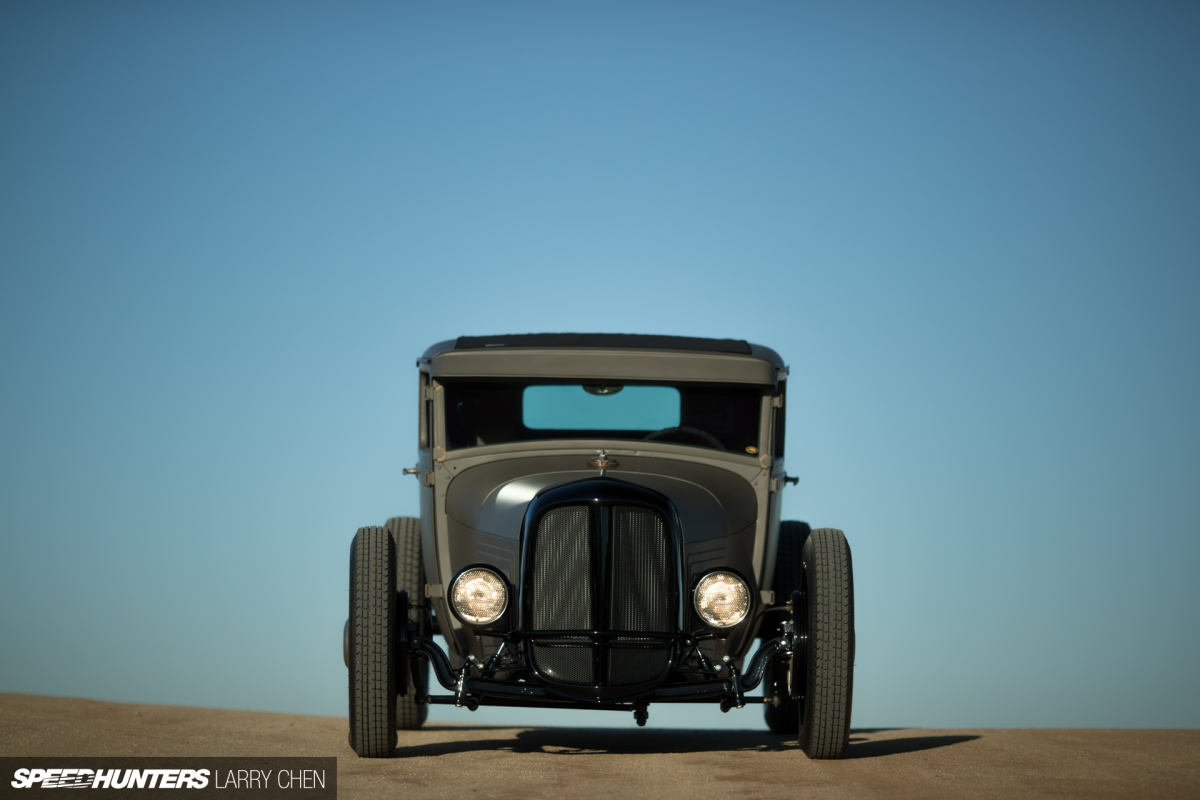 One of the cars that Heath was most excited to show off was his freshly completed 1928 Ford Sport Coupe, a build that exudes traditional hot rod character by the boatload.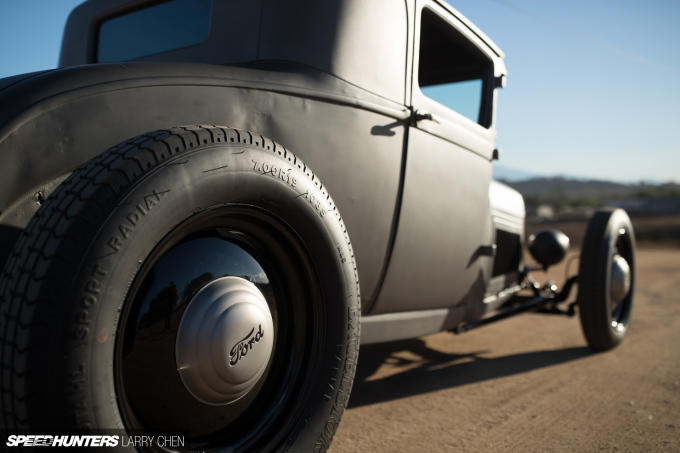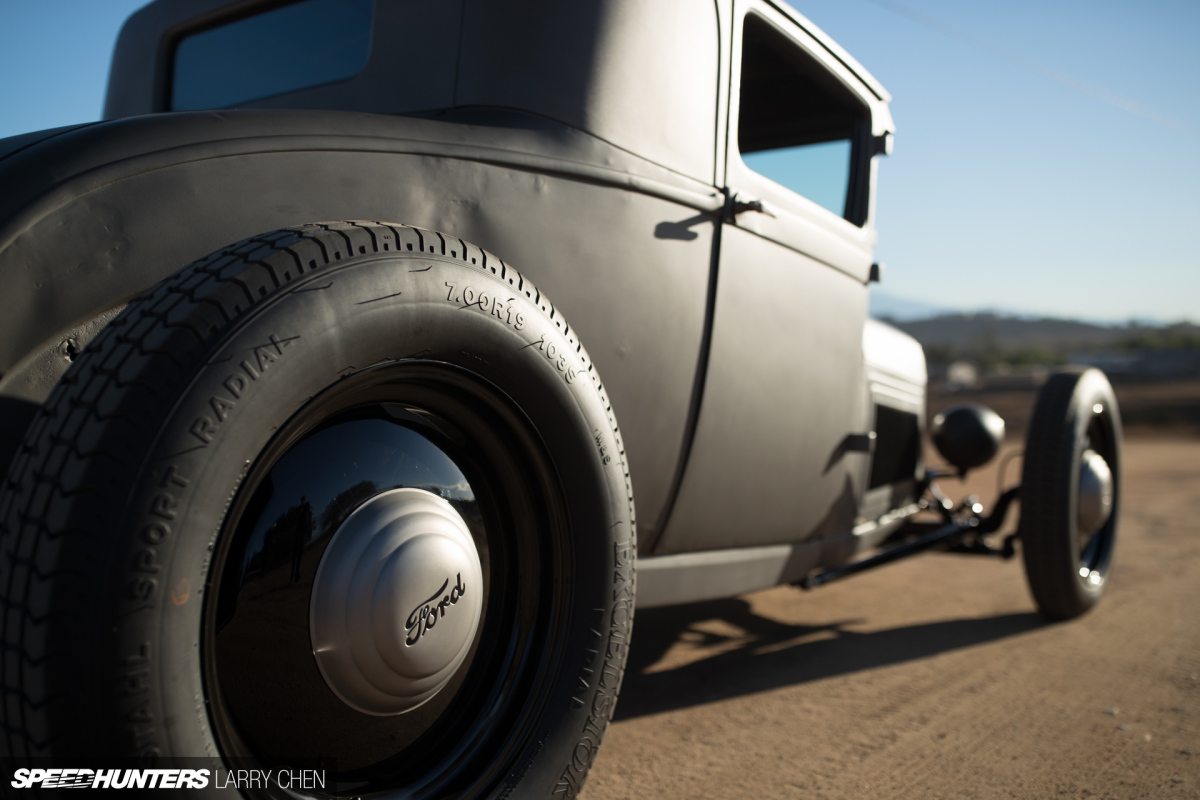 Heath originally came into contact with the Sport Coupe a few years ago. At the time he was tinkering with his own '31 Model A and his buddy found the Sport Coupe for sale in the San Francisco Bay Area. His friend purchased the car and brought it back to Southern California with Heath's help.
Bare Bones & Bad Ass
After gathering some parts and outlining basic plans for the '28, Heath's friend eventually lost interest in it. When that happened, Heath was right there to buy the car and take over the project.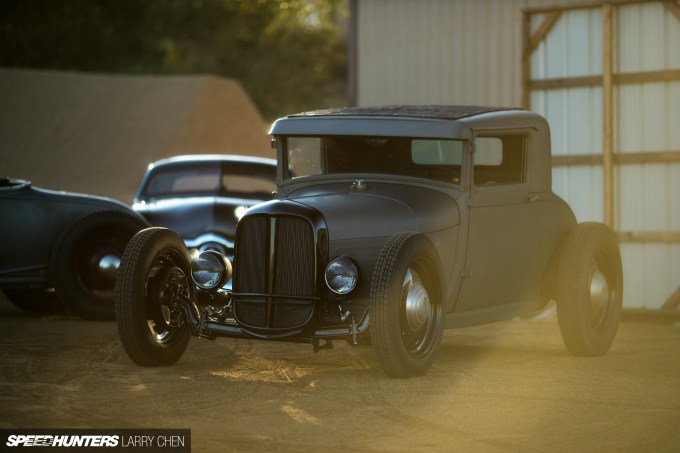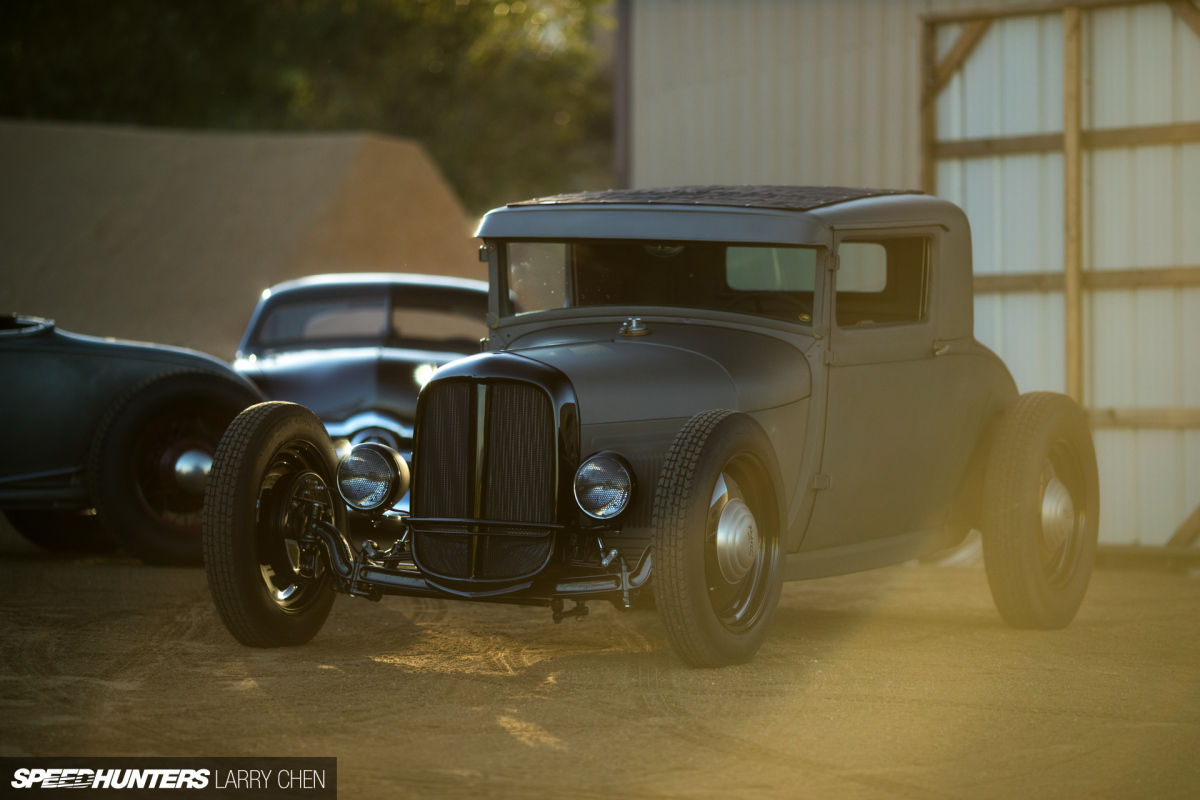 With no deadline to finish the build, Heath spent a few years chipping away at the Ford. He called upon Boling Brothers in Central California to build a custom frame while he got busy creating a bunch of one-off metal parts himself.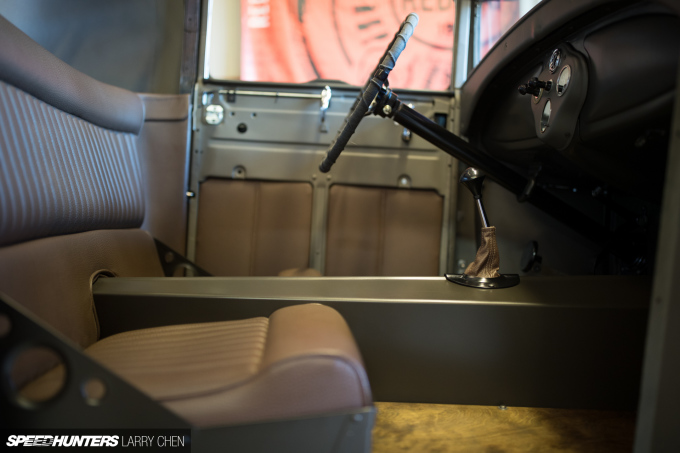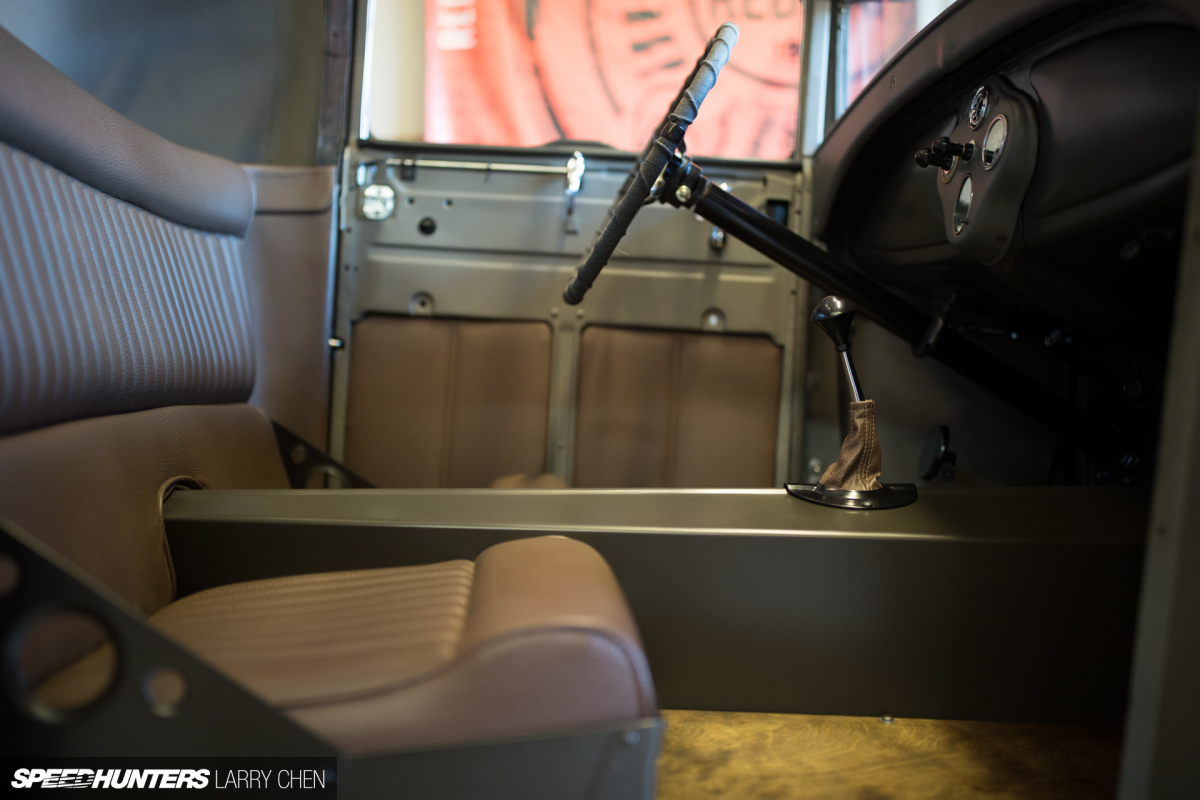 After catching wind of a cool event in Colorado called the Hot Rod Hill Climb, Heath had the extra motivation he needed to get the car out on the road. When the finished product eventually emerged from the garage, he had himself one hell of a cool hot rod.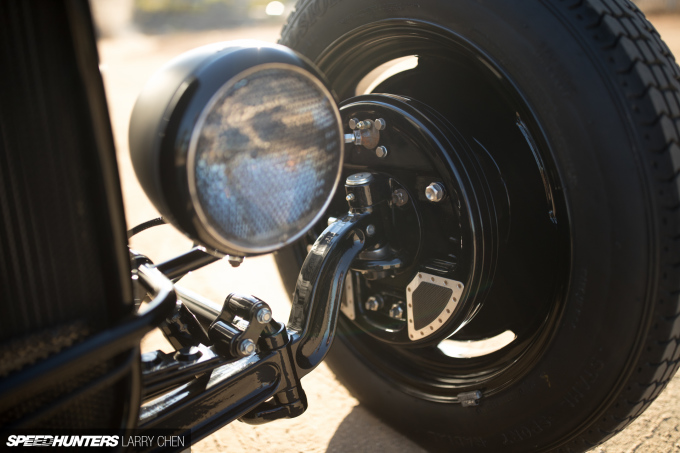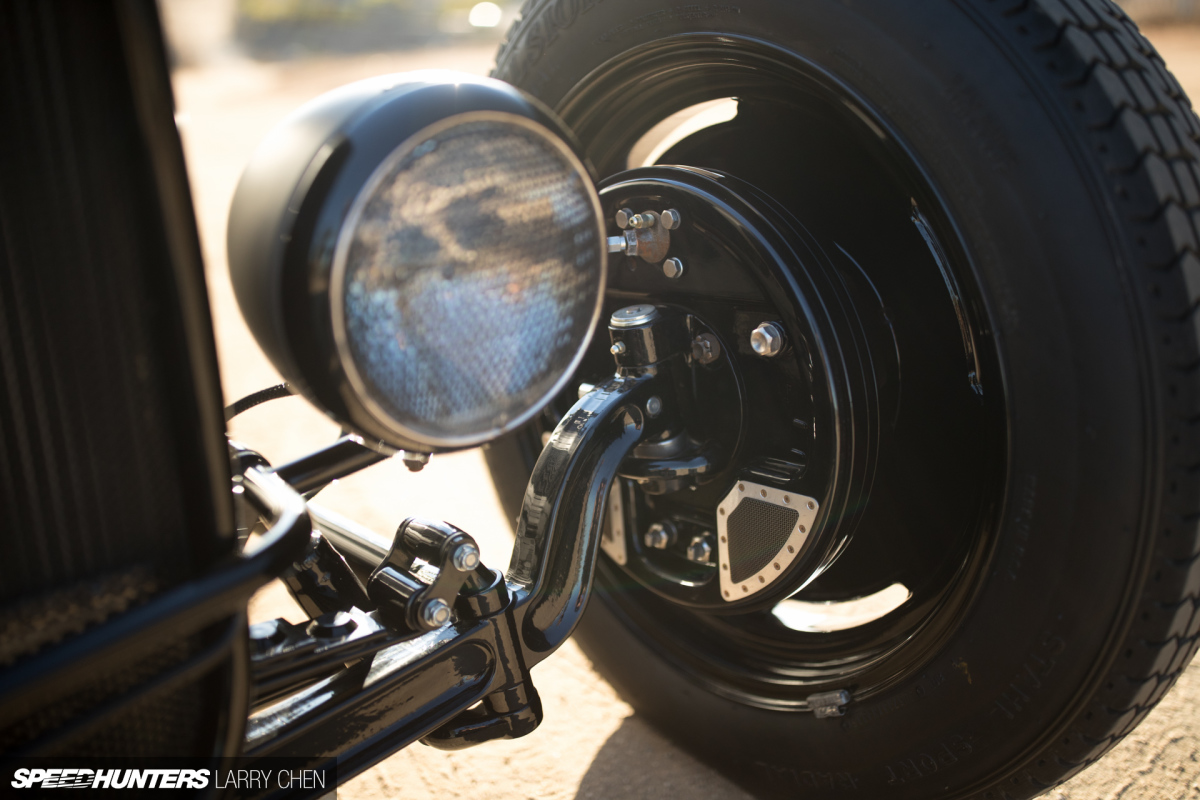 The aforementioned custom chassis uses primarily '40 Ford components with a dropped '32 Ford axle, a custom-fabricated cross-member and 4-link rear suspension with a Ford 9-inch differential.
One of Heath's favorite parts of the car is the chopped roof, which was custom built with the help of Josh Bulloch at True Metal Shaping in Utah. It uses parts from both '30 and '31 Fords and also features a custom removable panel for open air motoring.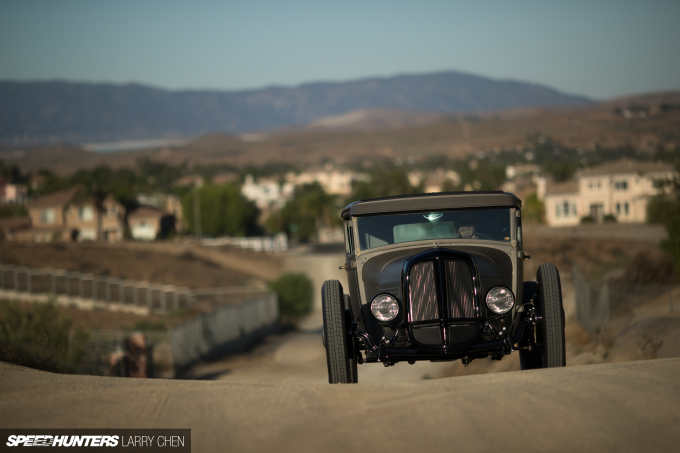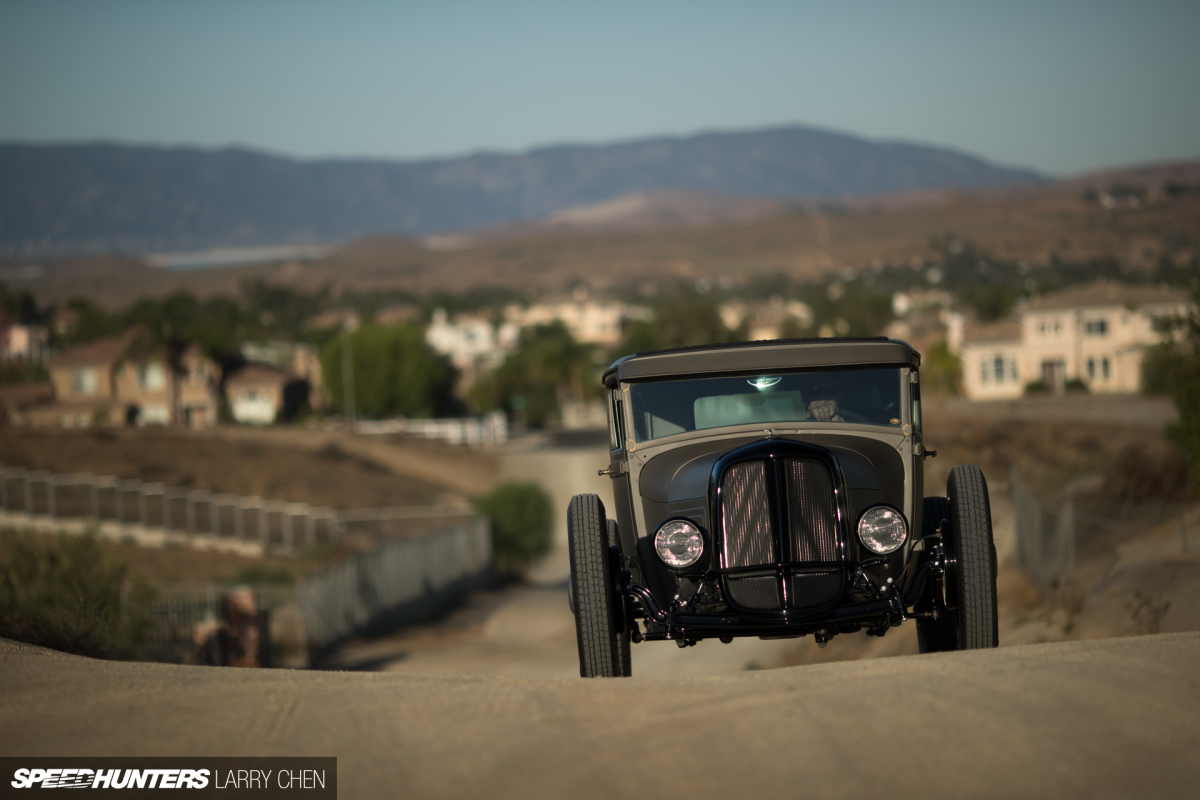 Up front, Josh also built a custom hood and side panels, while the grille is a modified '32 Ford piece that's been reshaped and filled with a custom insert.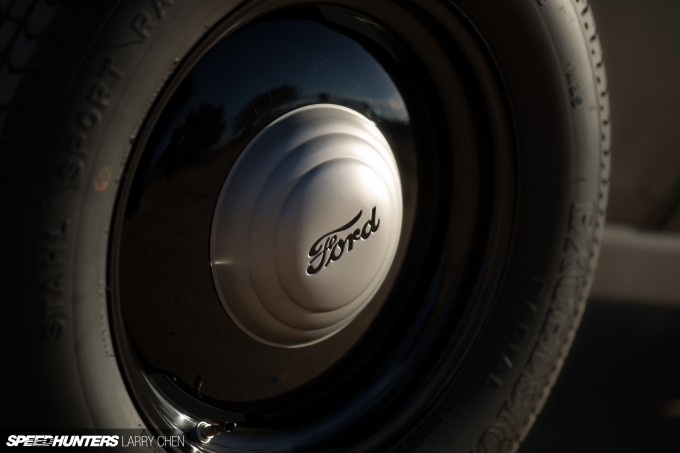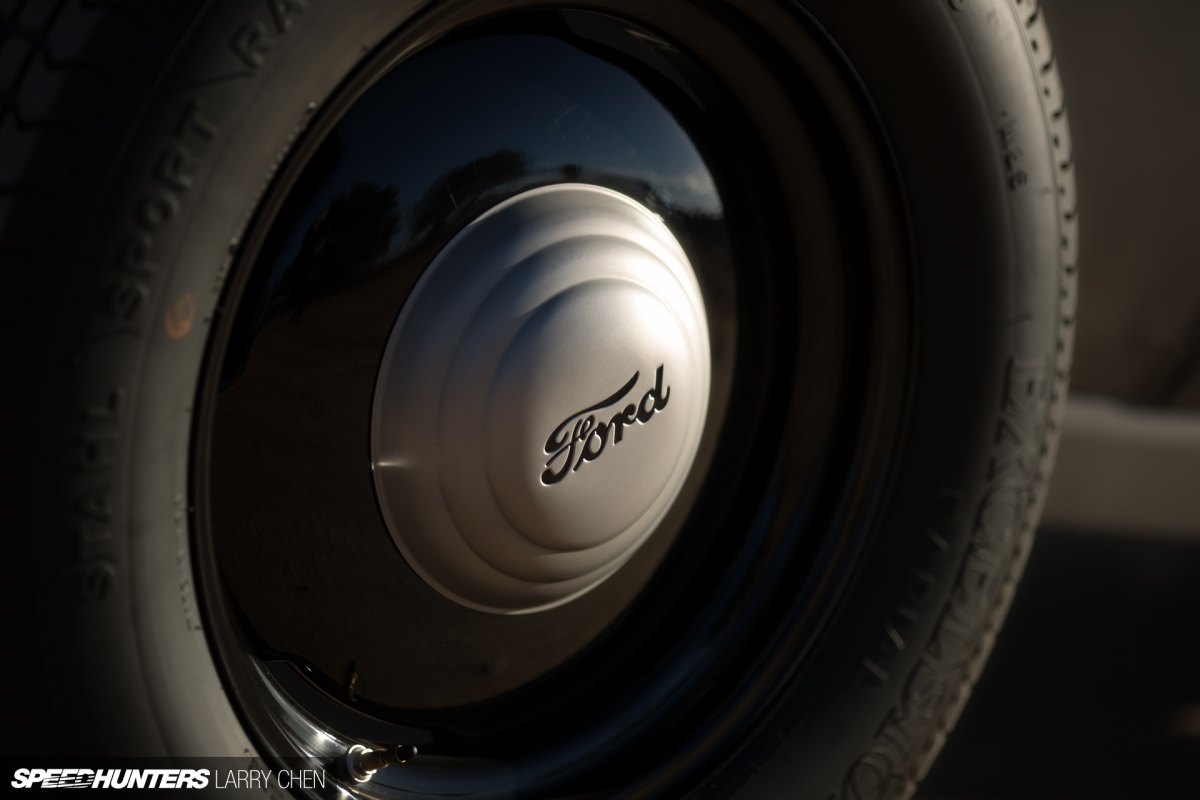 And bringing everything together outside are a set of custom-built Coker 19×4-inch steel wheels with Excelsior tires and '40 Ford hub caps for the finishing touch.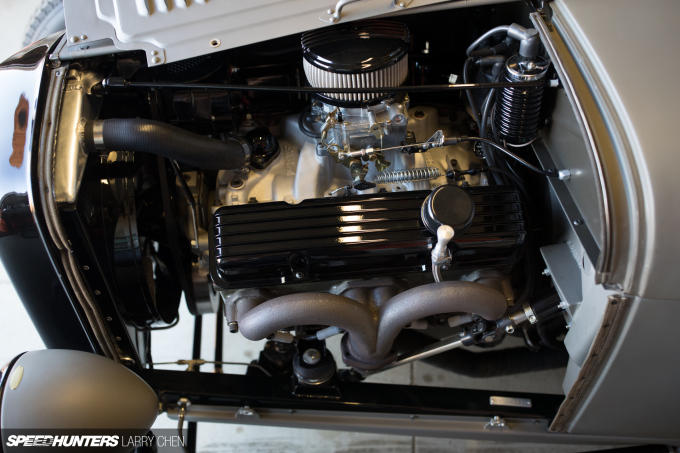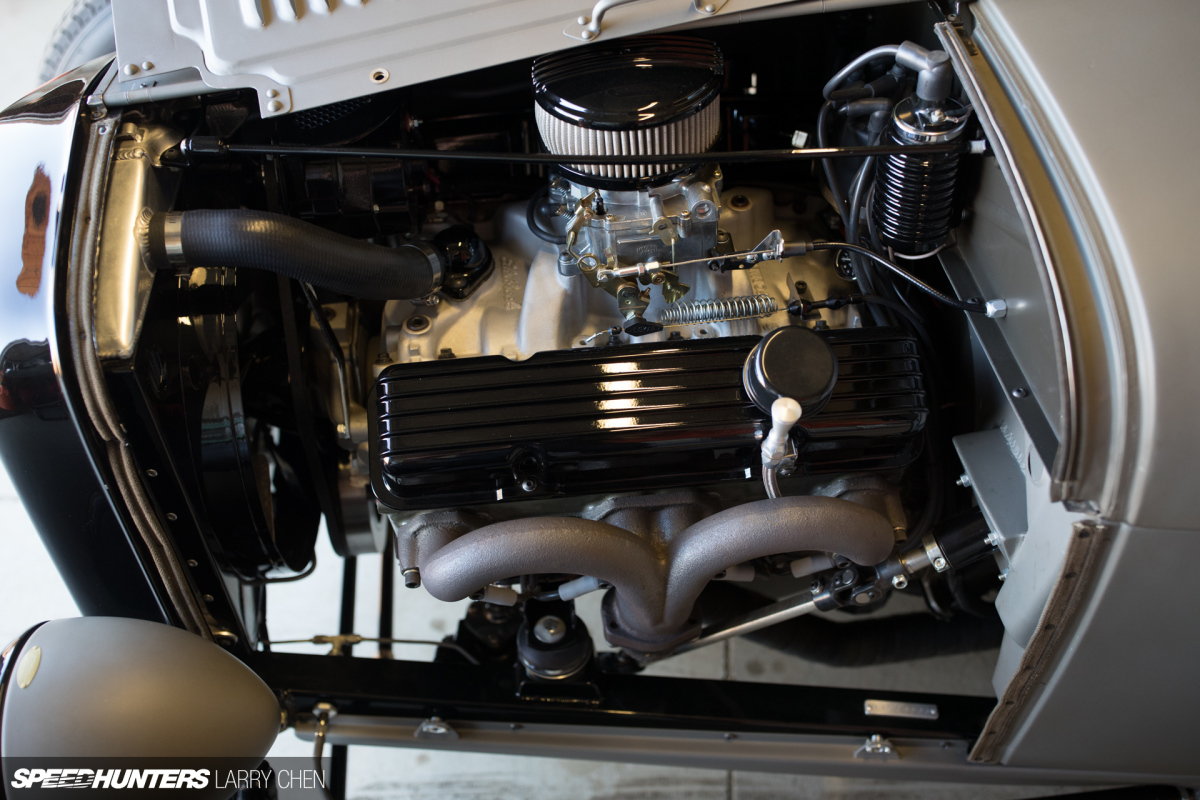 As for the powerplant, it's a tried and true 350 cubic inch small block Chevy that's been fitted with an Edelbrock intake and carb. A set of ram horn headers and finned valve covers keep the vintage character coming.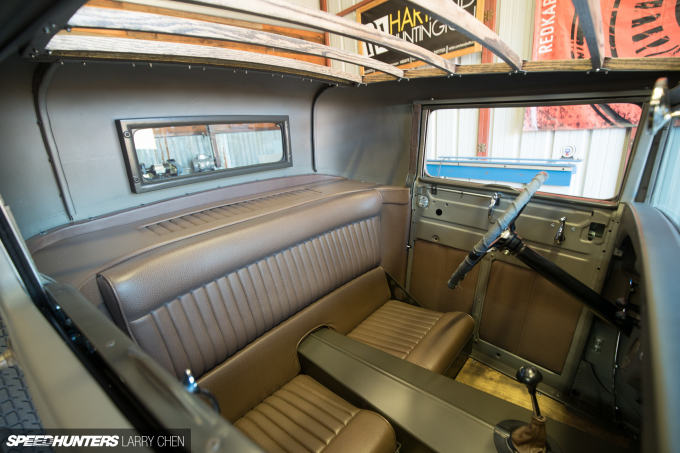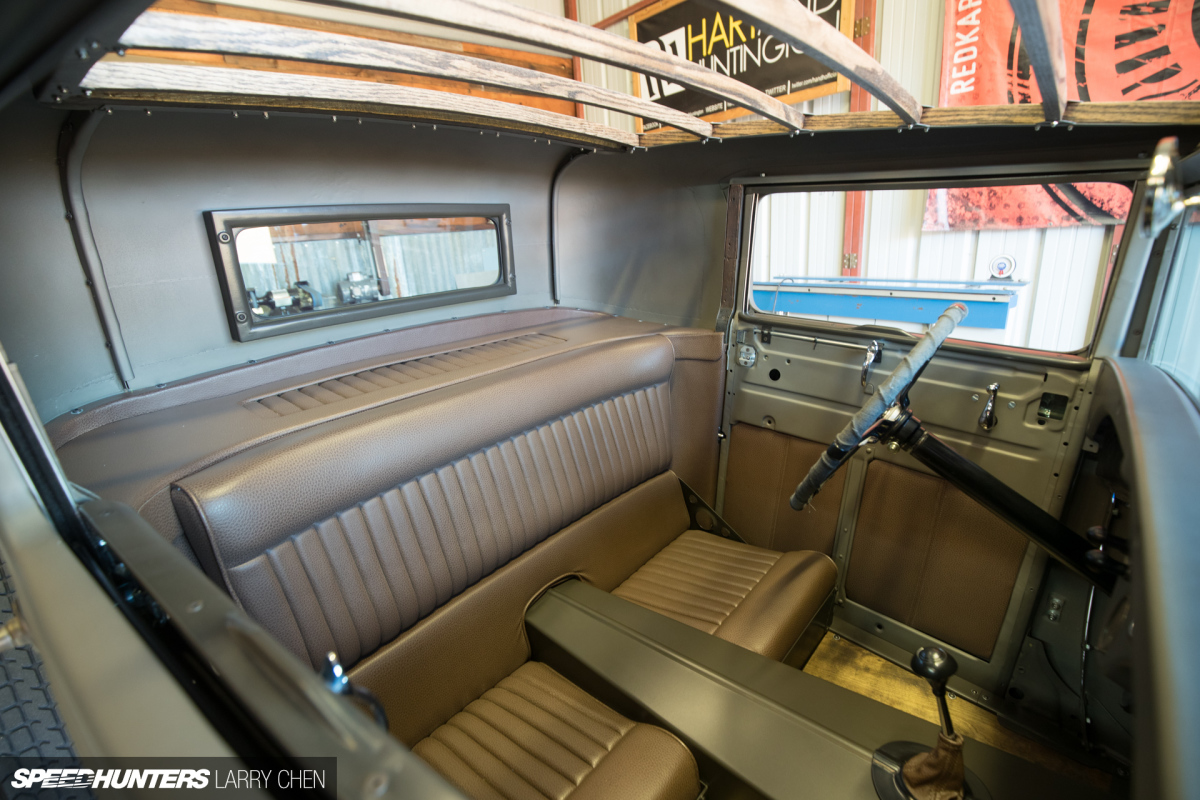 The cabin of the Sport Coupe perfectly conveys the simple but attractive style that makes traditional hot rods so great. Heath hand-made the floors which have custom wood inserts, as well the seats which are integrated into the transmission tunnel and the package tray.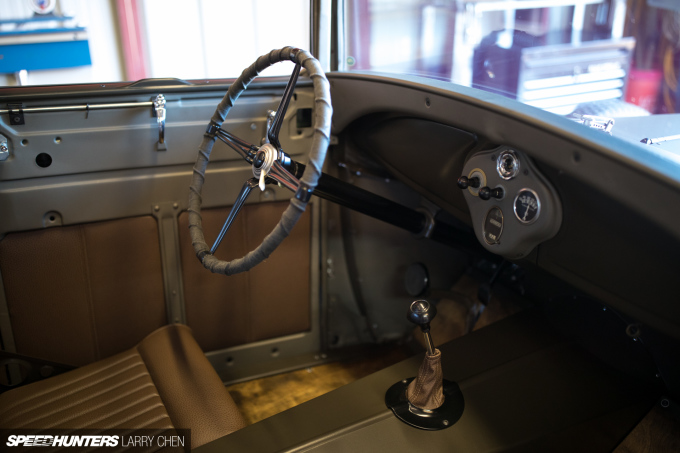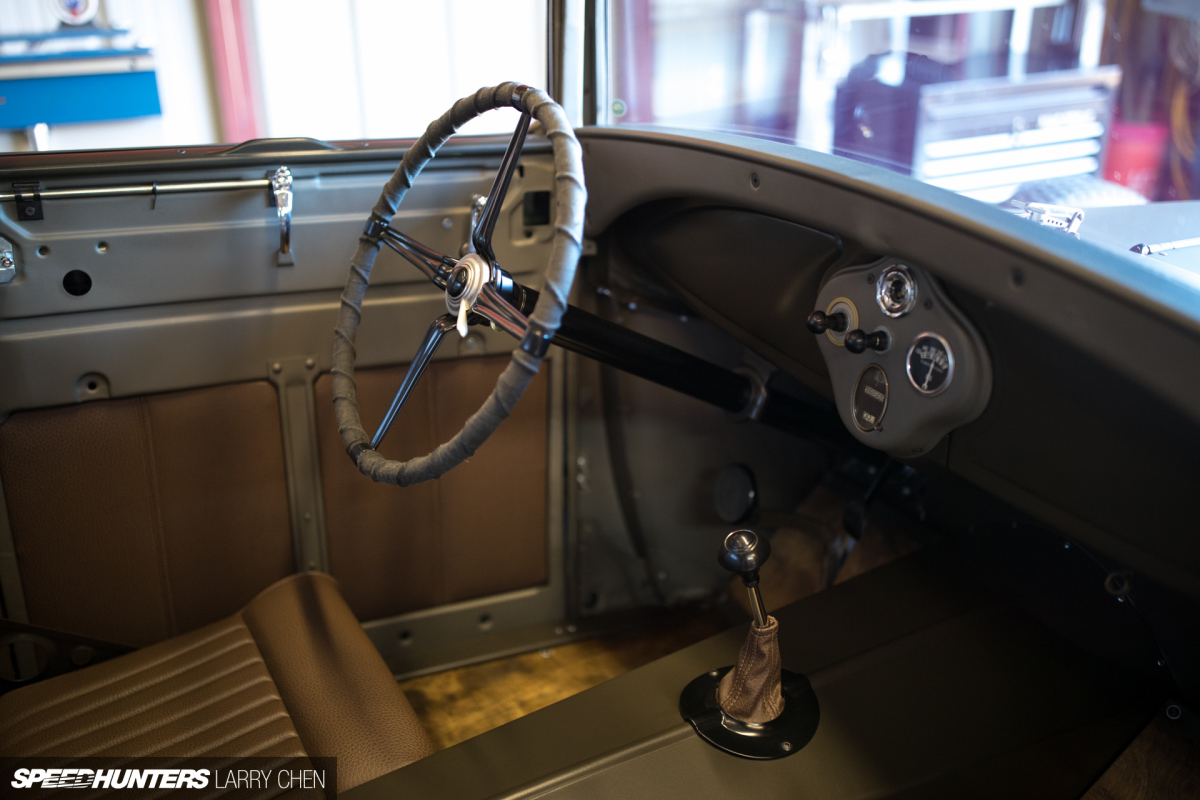 The steering wheel was also custom built using a four-spoke center section from a '28 Model A. There's no billet to be found anywhere.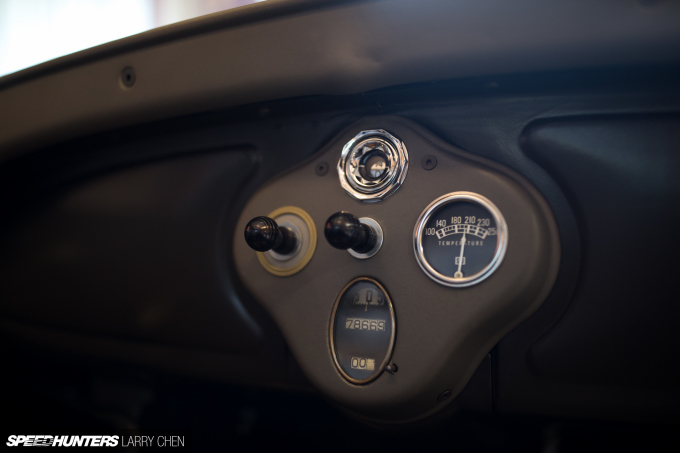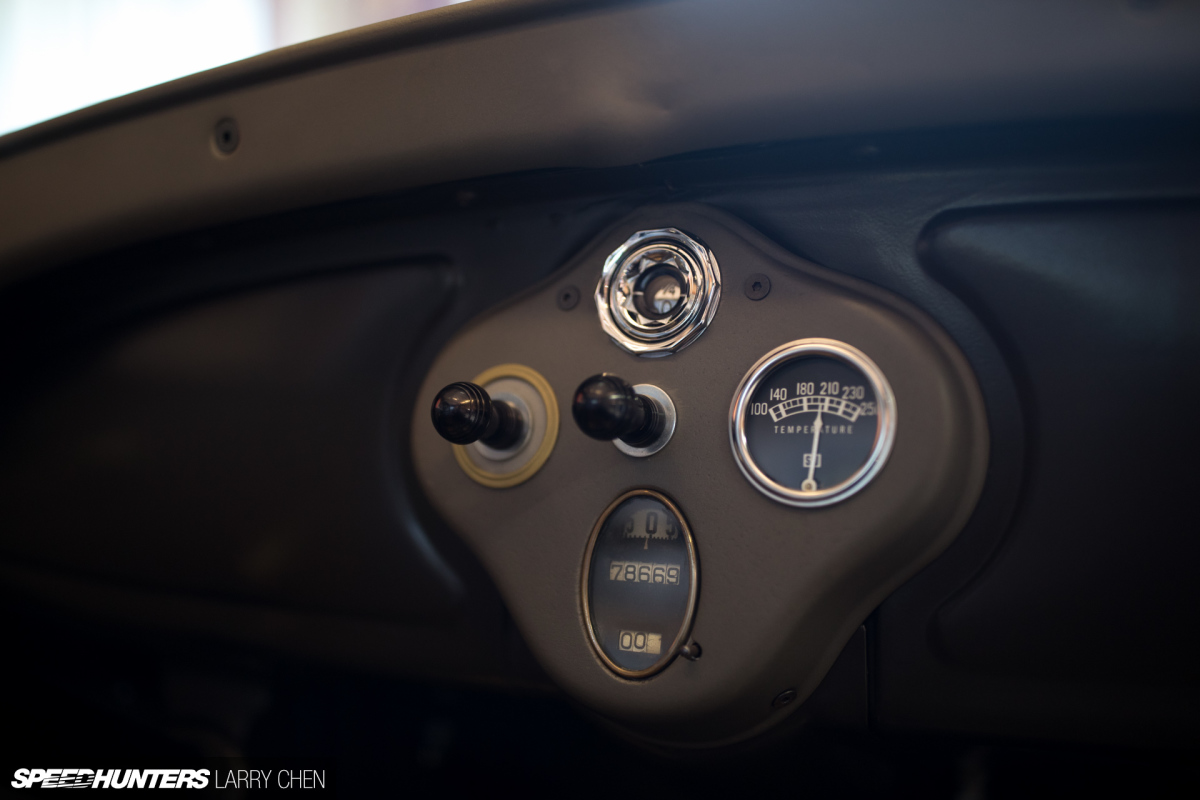 Meanwhile, a set of Stewart Warner gauges mounted in the original instrument cluster keep things looking true to the period.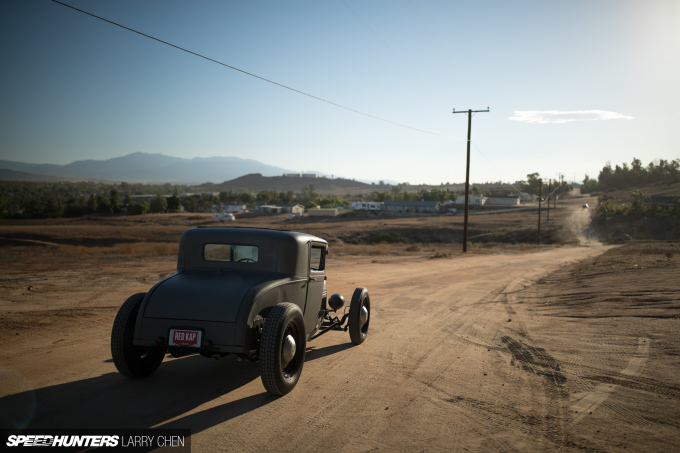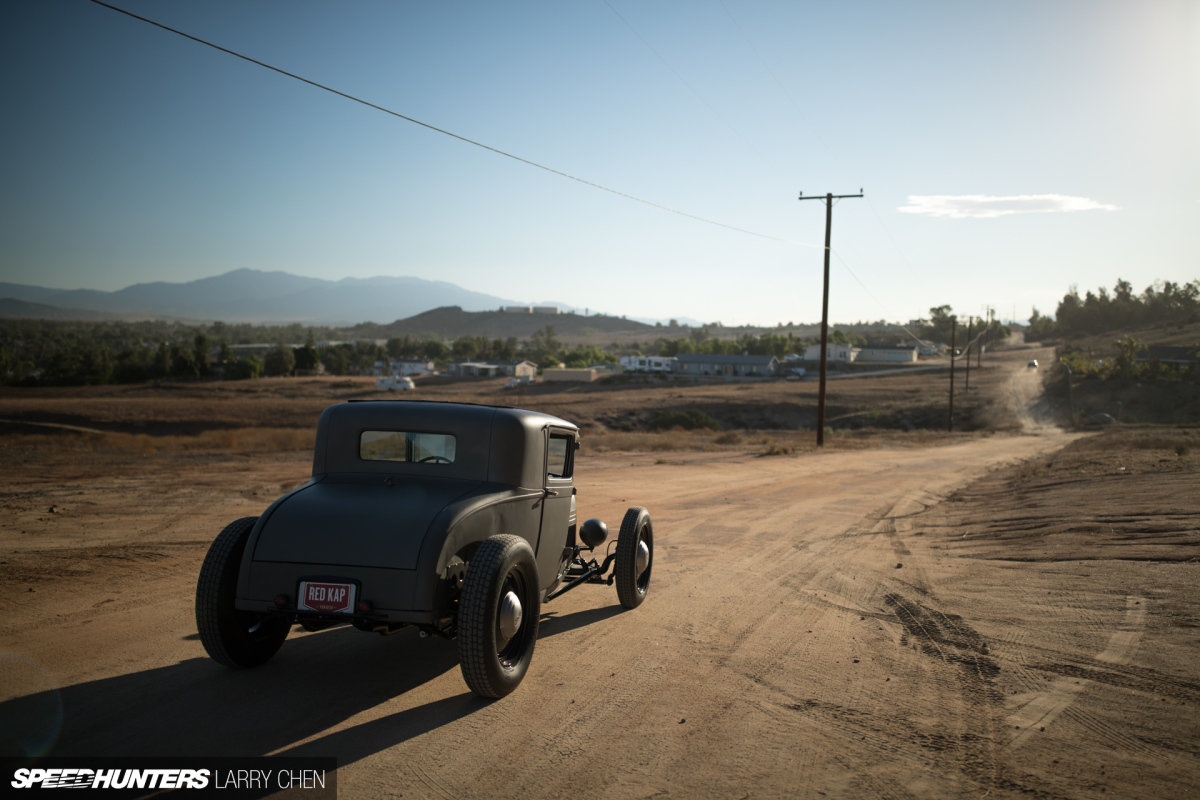 One of the great things about hot rods is that they don't have to adhere to any sort of style or mindset, but I think most will agree that Heath's '28 Sport Coupe has truly captured the essence of the genre.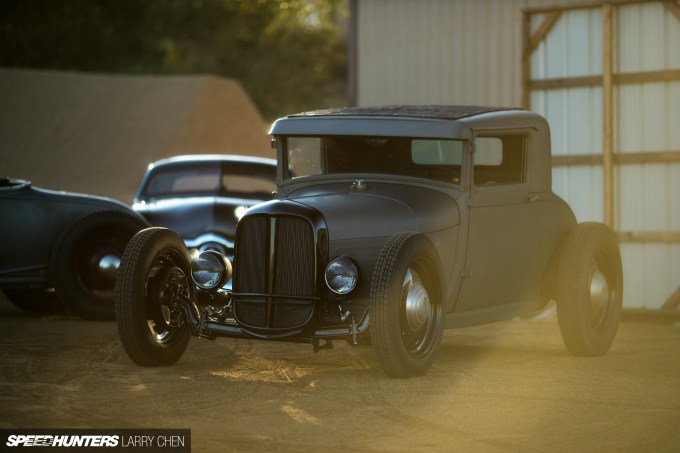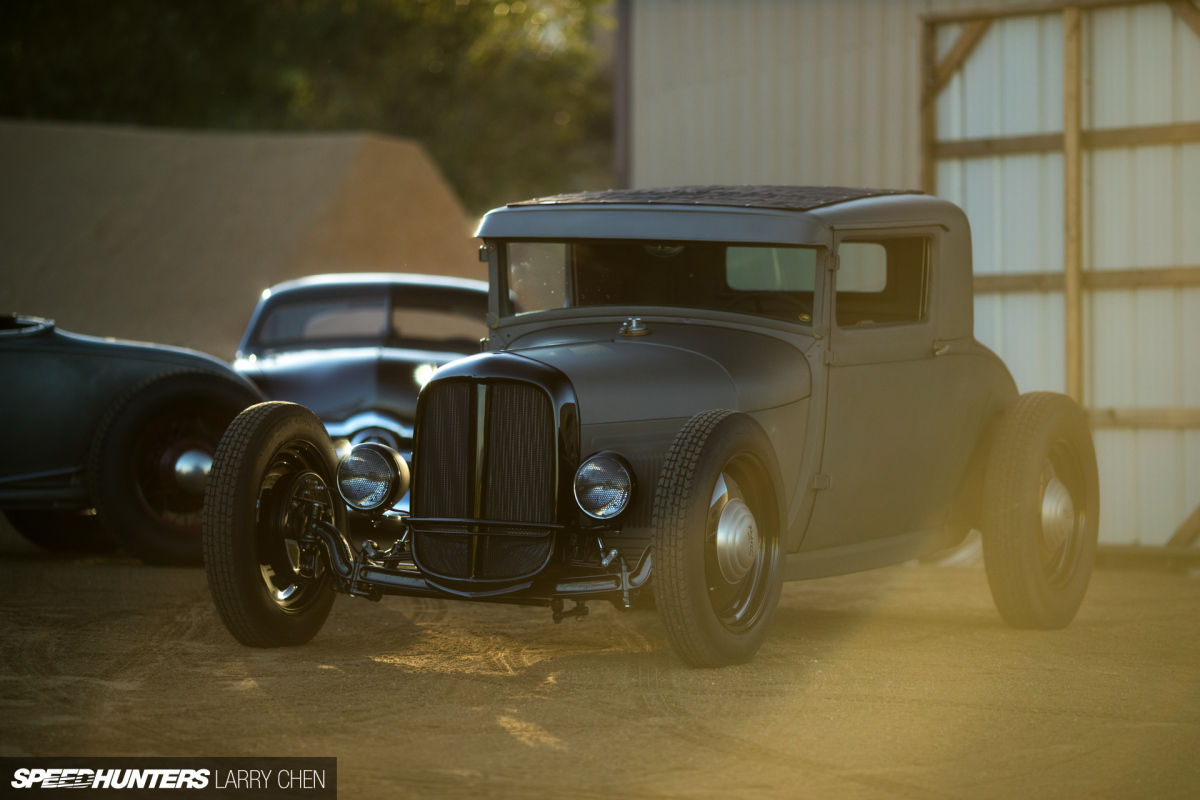 Beautiful, functional and damned cool – just as a hot rod should be. Stay tuned for more on Heath Pinter and his collection of bitchin' machinery.
Mike Garrett
Instagram: japanifornia
mike@speedhunters.com
Photos by Larry Chen
Instagram: larry_chen_foto
larry@speedhunters.com
Heath Pinter's 1928 Ford Sport Coupe
Engine
350ci small block Chevy V8, Edelbrock 4-barrel carburator, Edelbrock aluminum intake manifold, ram horn headers
Drivetrain
GM TH350 transmisison, Ford 9-inch rear axle
Suspension/Chassis
1940 Ford bones, 1932 dropped axle, custom front cross-member, 4-link rear, '32 rear springs, frame & suspension by Derek Boling (Boling Brothers)
Wheels/Tires
Custom built Coker 19×4-inch steel wheels, Excelsior tires 19×5.00 (front) 19×7.00 (rear), 1940 Ford hub caps
                    
Exterior
Hand-built roof using roof parts from a 1930 Ford sedan & a 1931 Ford visor, roof chopped & built by Josh Bulloch (True Metal Shaping) & Heath Pinter, roof wood insert built by Josh Bulloch. custom-built hood & hood sides by Josh Bulloch, 1932 Ford grill shell cut down & reshaped with custom insert, custom-built frame rail covers, custom built head light & tail light bars, Crafty B gas cap
Interior
Custom-built floors with birch wood inserts, custom-built seats integrated into floor and package tray, custom-built steering wheel using a 1928 Ford Model A center section, custom-built trans tunnel, shift boot & detail, stock fuel gauge & Stewart Warner gauges in original cluster
More Hot Rod stories on Speedhunters
Cutting Room Floor