To wrap up my coverage from Old Timer magazine's Kyusha Tengoku event held at Odaiba in Tokyo last weekend, I couldn't resist dedicating a little spotlight to this Renault 5 Turbo 2.
Because, what is there not to admire about this car? It perfectly embodies what is lacking from manufacturers these days, as well as motorsports.
Nowadays there is no need to build homologation specials, which makes it far easier for manufacturers to create race cars out of plain production models.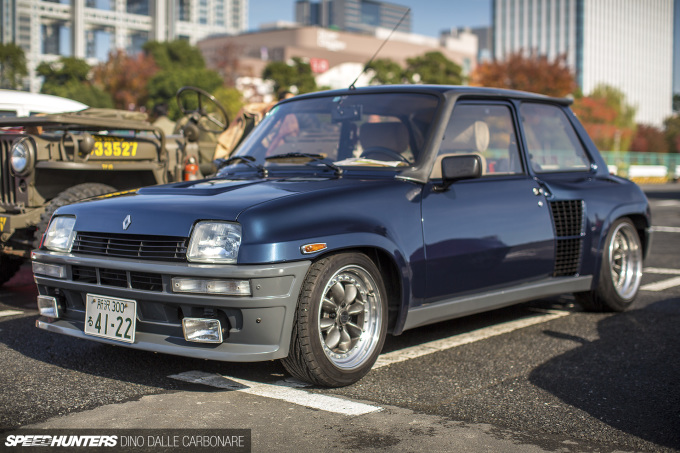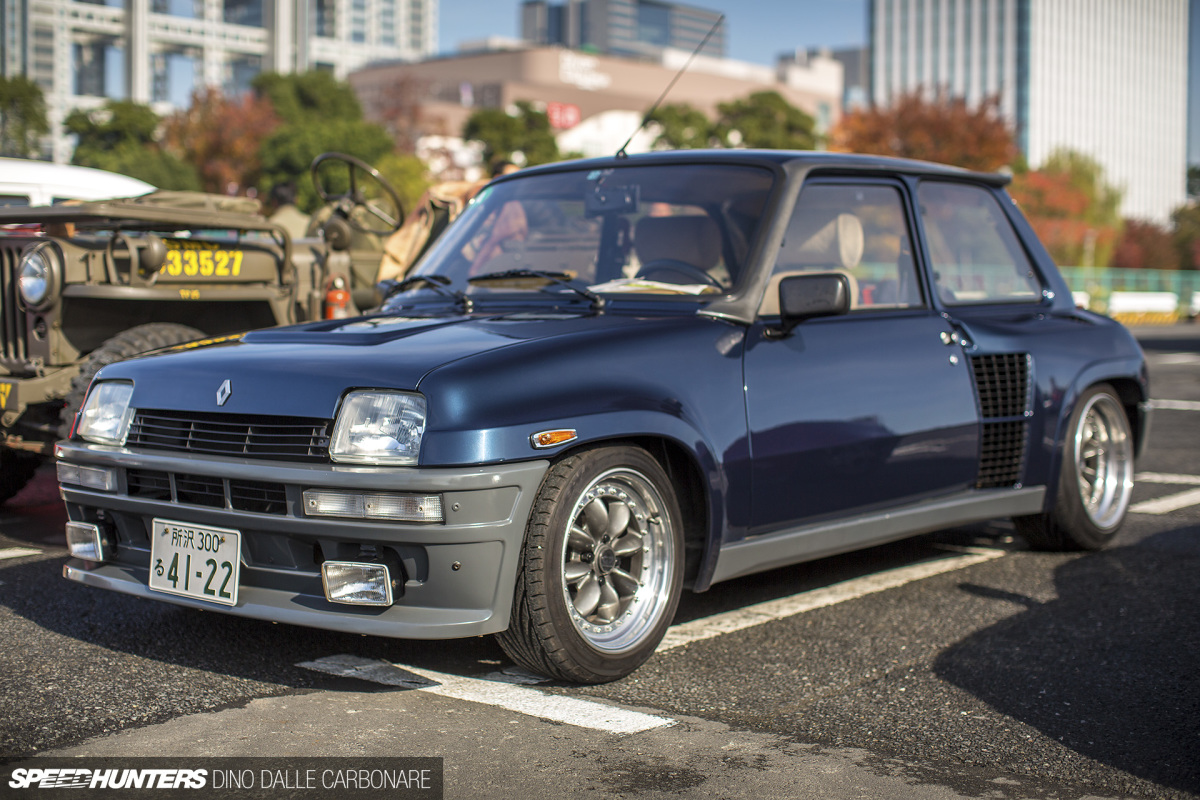 But once upon a time, during a magical decade called the '80s, there was a lot of craziness and excess, and for a manufacturer like Renault to compete in motorsport, a machine like the Turbo 2 had to be made. And thank God for those times, as it showed us how wild things can get if there are little rules and regulations holding things back.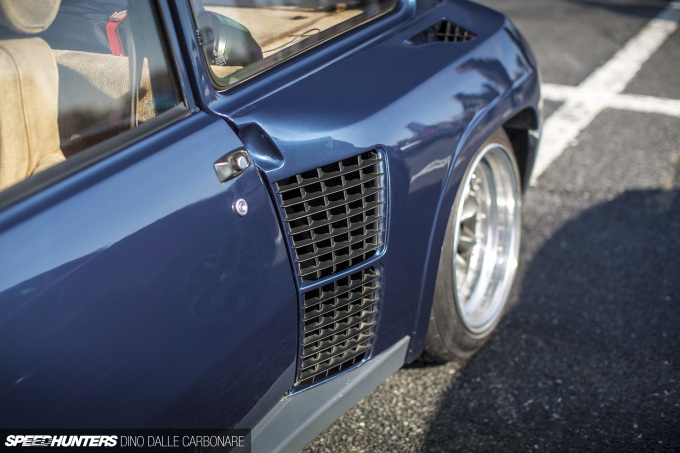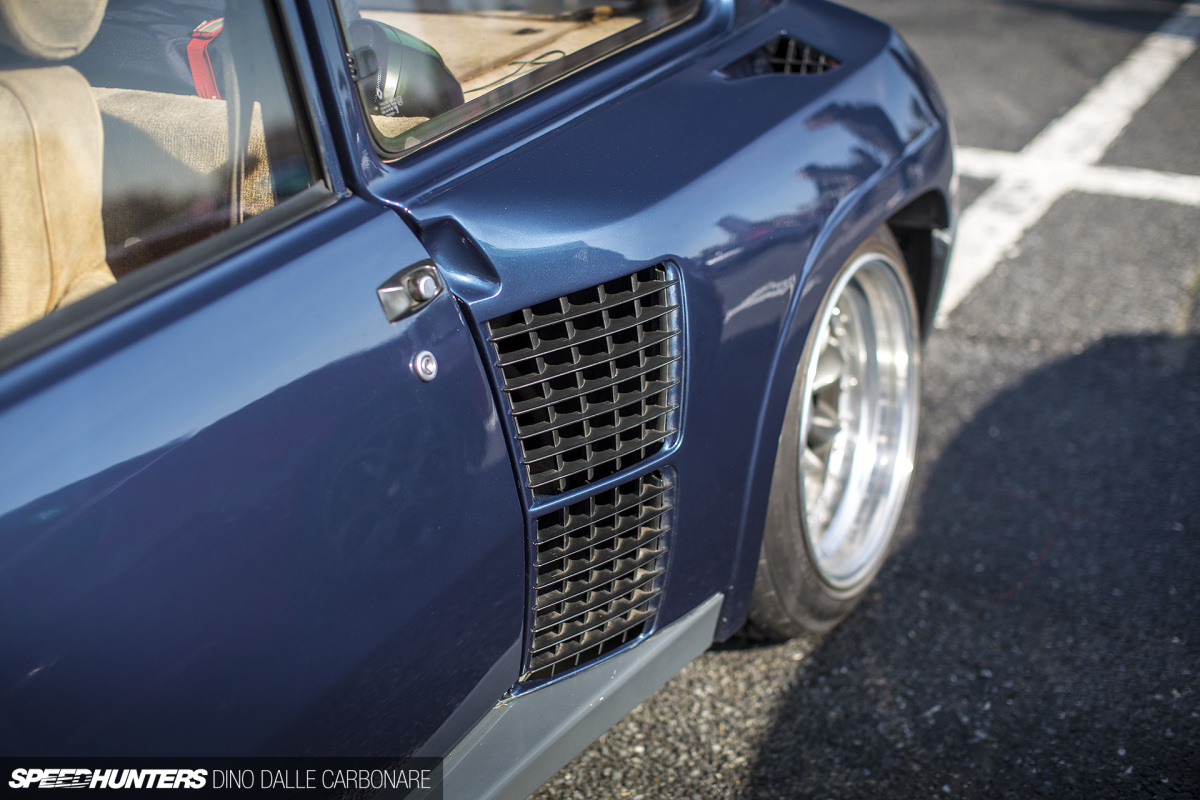 The Turbo and Turbo 2 were built to homologate a mid-engined, rear-wheel drive version of the front-engined, front-wheel drive R5 so that Renault could take on the Lancia Stratos in the World Rally Championship. To achieve this, Renault moved the engine from the front of the car to the back and reengineered the suspension around it all. With turbocharging, the Turbo 2 output around 185hp in road car guise, the drive sent through a 5-speed transaxle. By comparison, the full-blown Turbo 2 rally car produced 285hp, still using the 1.4-litre engine, while the later Renault 5 Maxi Turbo increased that to 350hp with a 1.5-litre engine.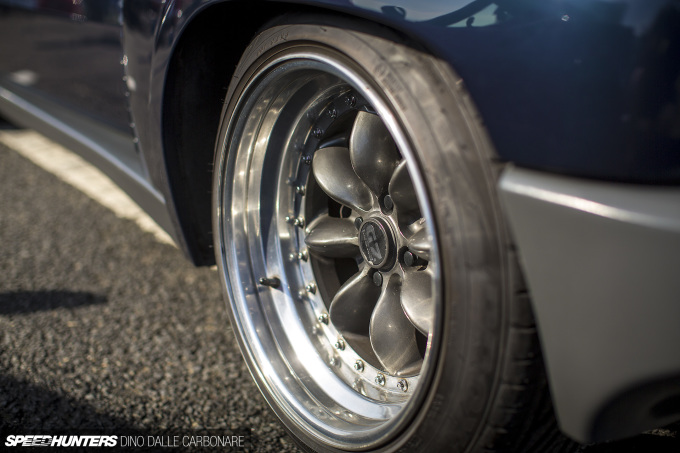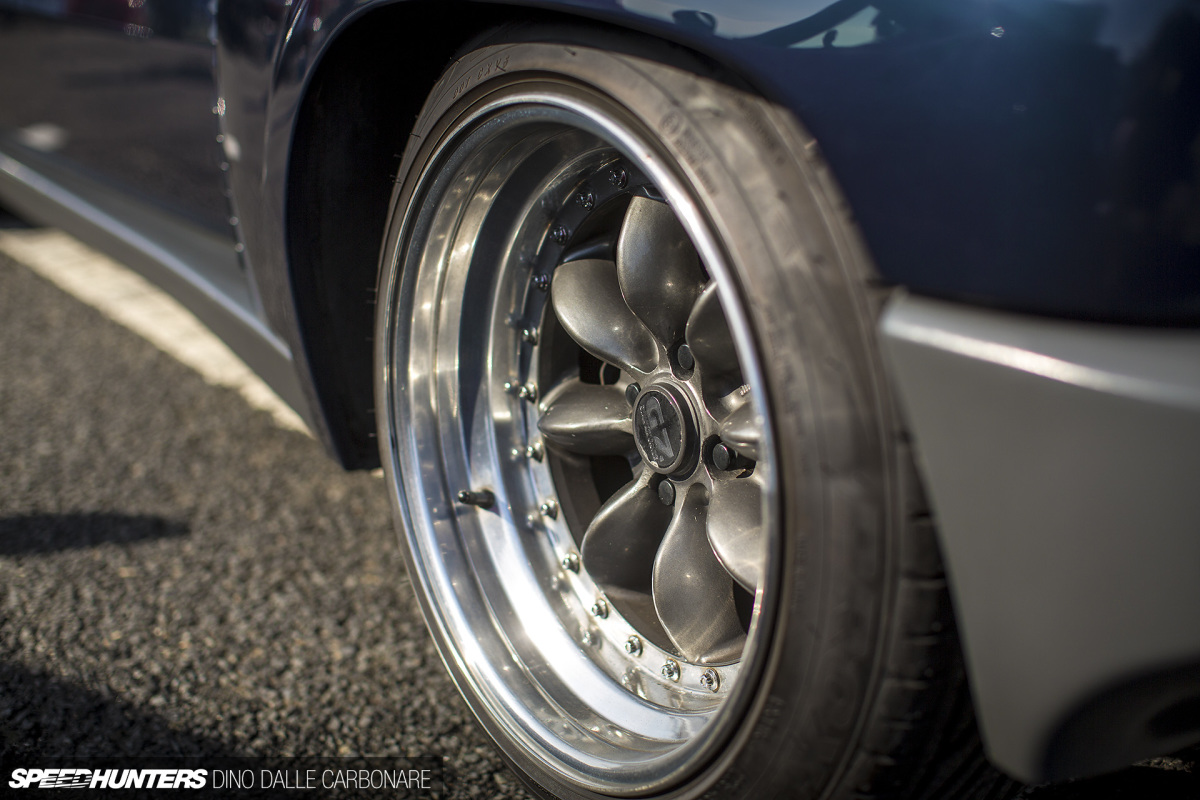 This particular car was sitting on Panasport G7 wheels, but apart from that upgrade it looked completely stock. Or as stock as an homologation special can be anyway!
The interior was in great condition for a 30-year-old old car, and you just have to love the carpeted engine cover.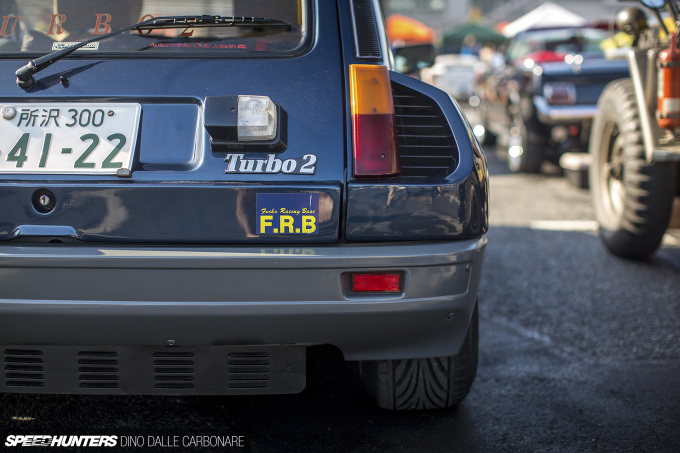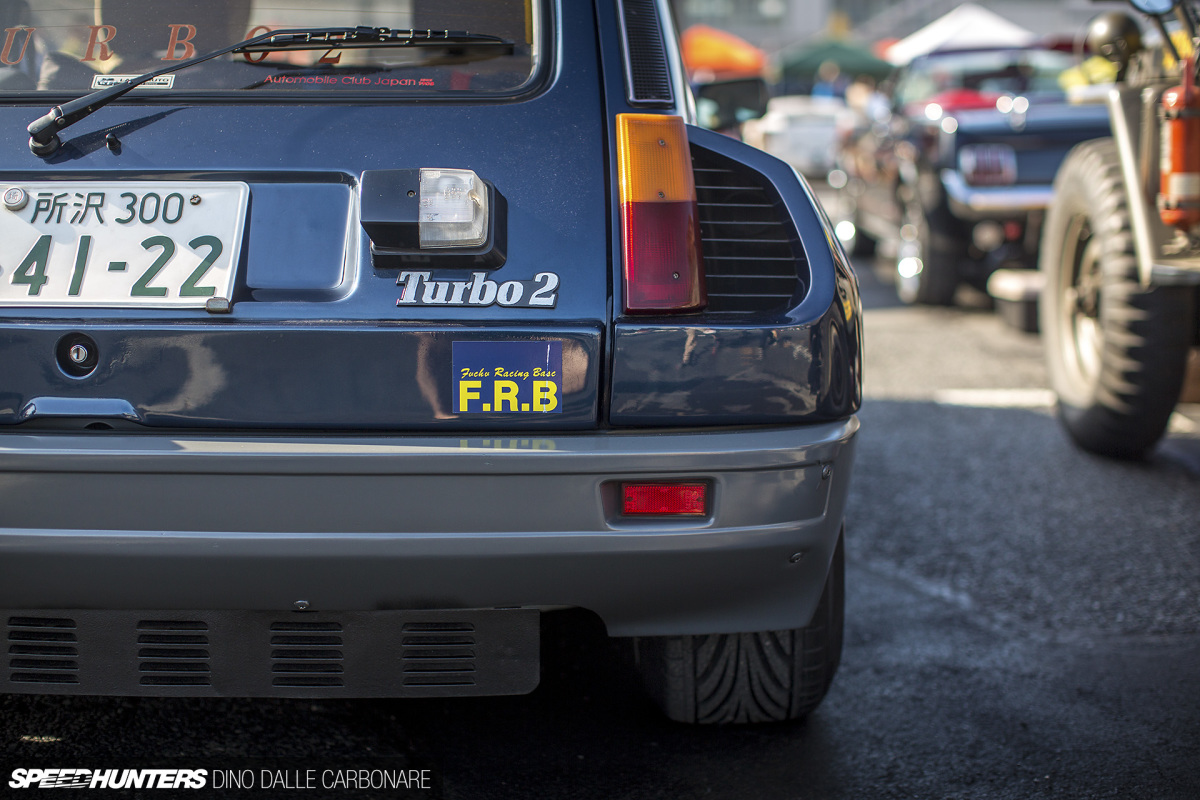 Check out the extra girth the stock R5 body gained for this rally-bred variant. Renault also opened as much venting as possible to help keep the highly-strung turbocharged motor from overheating.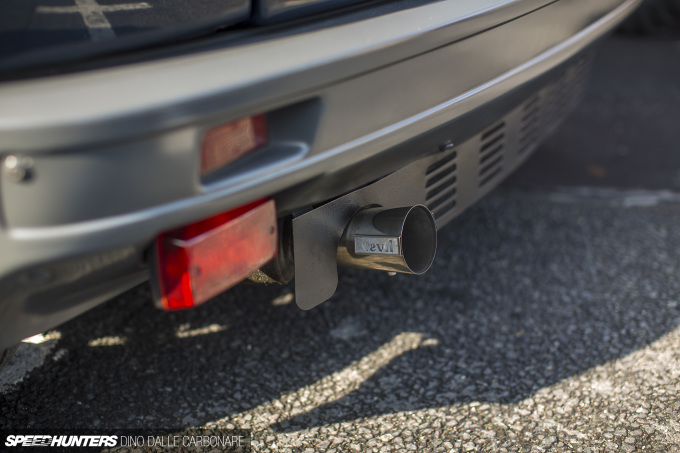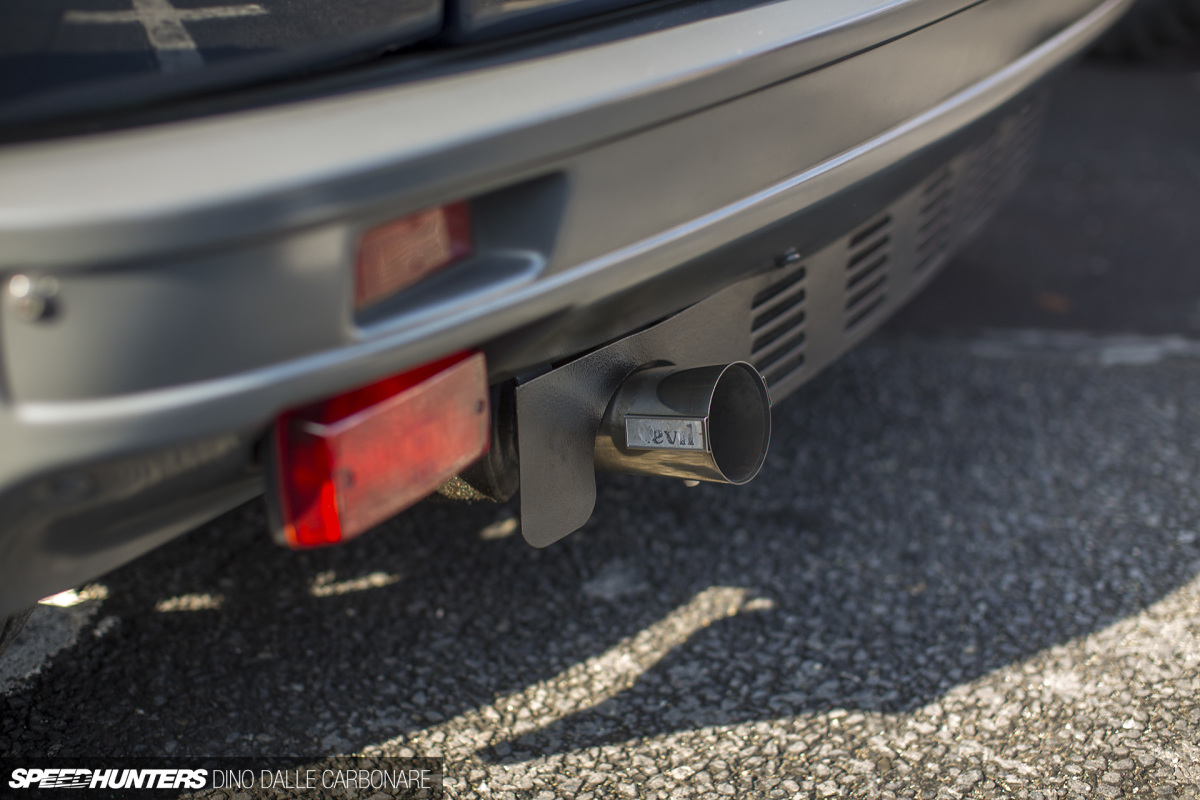 Upon closer inspection I also spotted that the car was running a Devil exhaust system, potentially good for an extra few bonus horses thanks to a bigger bore and less restrictive design. I bet it sounds great too.
Damn the '80s were great!
Dino Dalle Carbonare
Instagram: speedhunters_dino
dino@speedhunters.com