A car can transport the body, but a classic car transports the soul.
An iconic fender line or the warm smell of old leather and gasoline can instantly take us back to an earlier, simpler time. In the information-overload era, plugging yourself into such an analogue experience as a 1970s cruiser isn't just a novelty, it's a dose of much-needed medicine.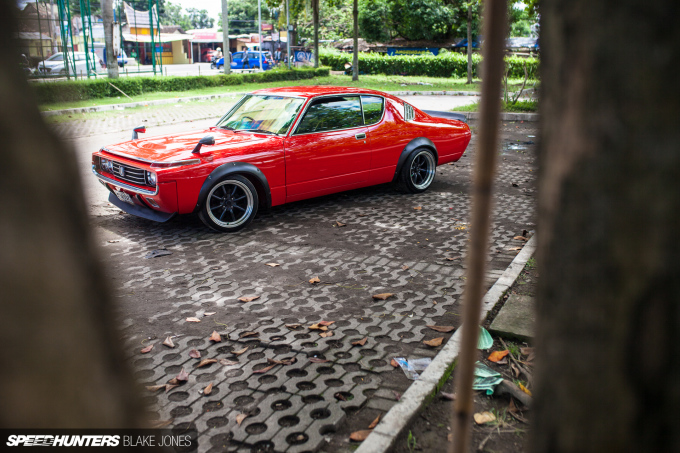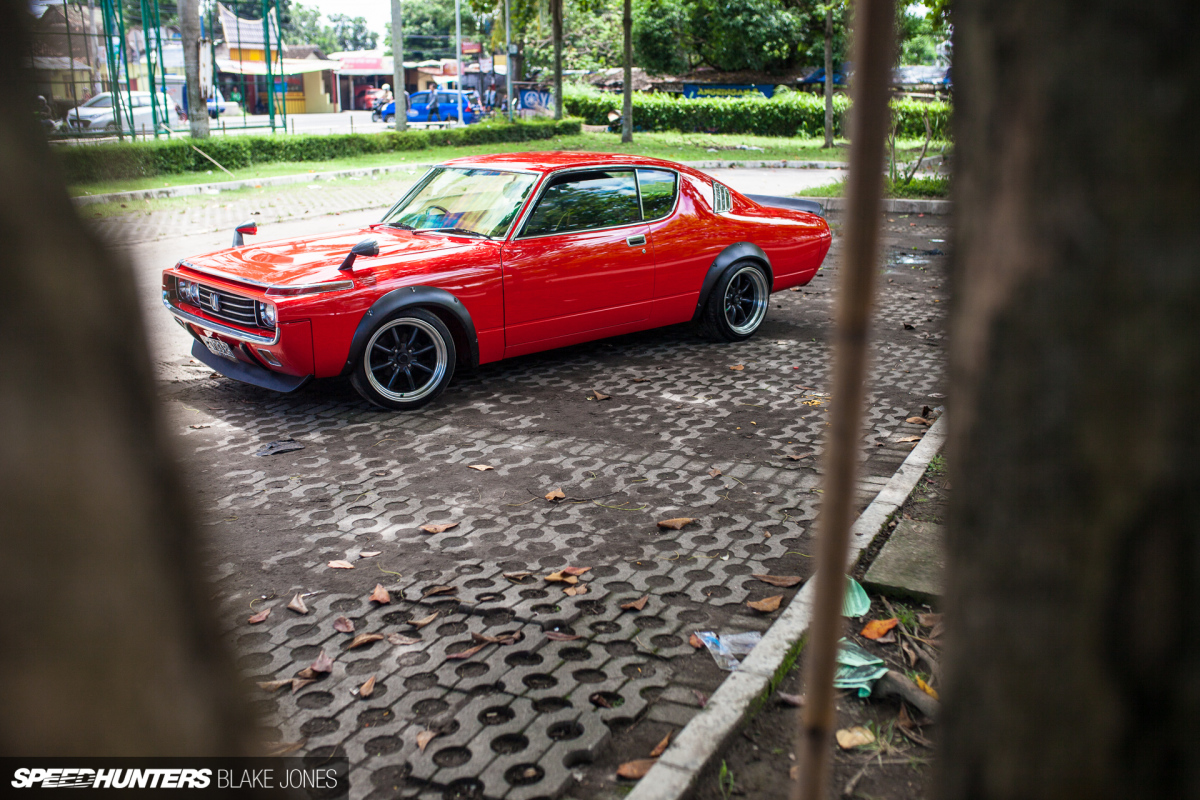 This Toyota Crown grabbed my attention amongst the select group of cars being exhibited at Indonesia's Kustomfest show in Jogjakarta last month for being almost completely out of place. At an event dominated by pinstriped choppers and ground-scraping hotrods, the subtle coupe looked as if it would be more at home at one of Tokyo's classic car gatherings.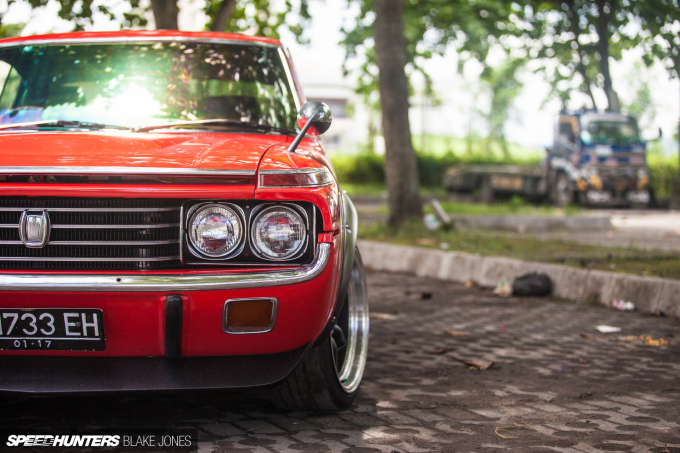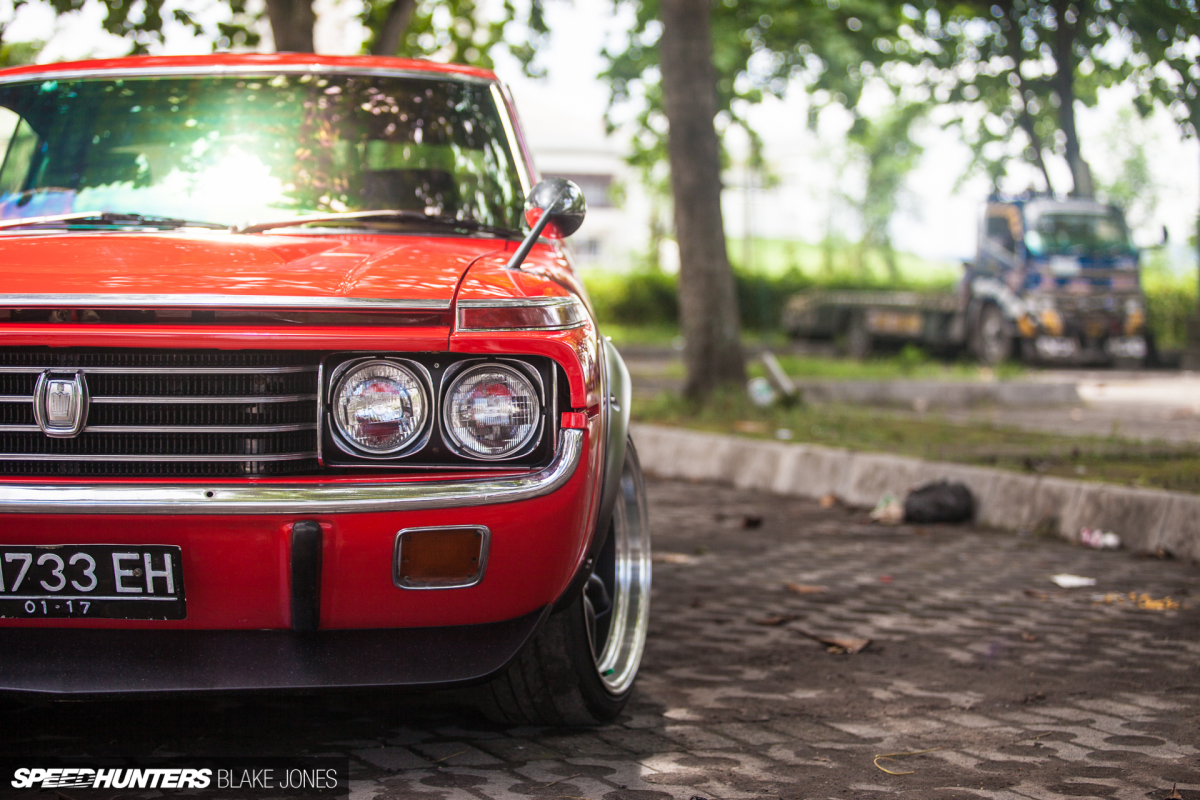 So after tracking down the car's owner, Victor, we used the small window between the show and my flight home to spend a bit more quality time with his latest and favourite creation.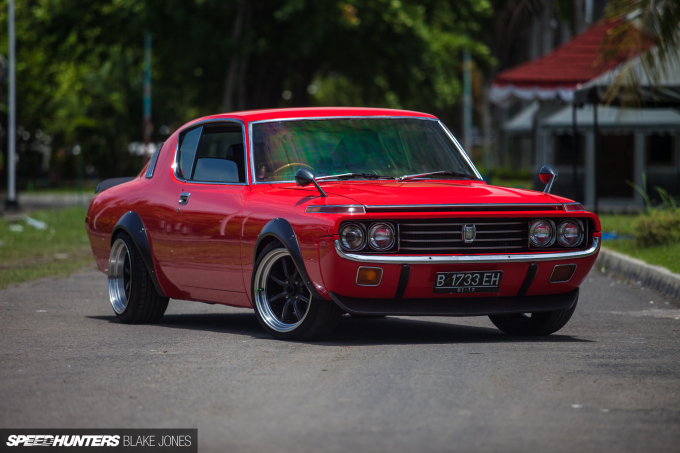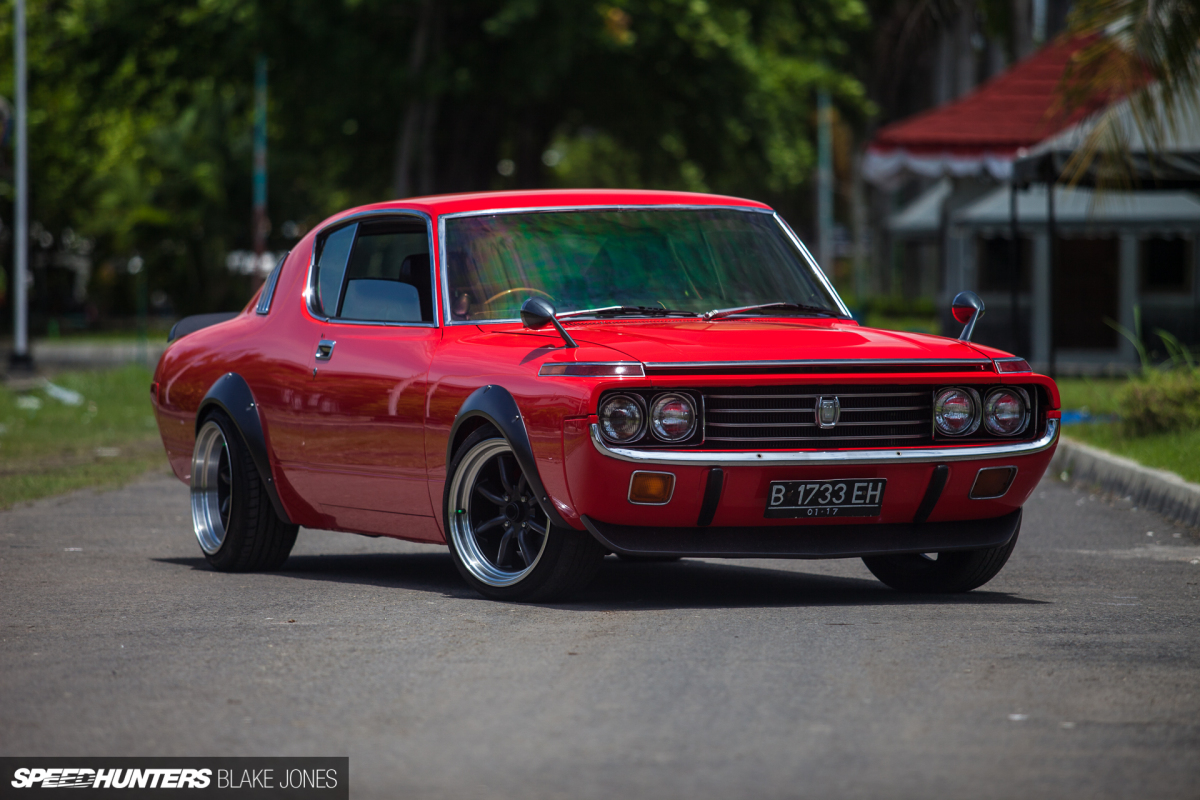 I don't think I'll be making any waves by suggesting that the fourth generation is easily the most attractive of Toyota's long-running mid-size luxury nameplate (just look at that secondary front air inlet with integrated indicators!), but for Victor this Crown was selected for its sentimental value. It was in the same (albeit, four-door) model that Victor spent many of his childhood days, perched in the passenger seat next to his proud father.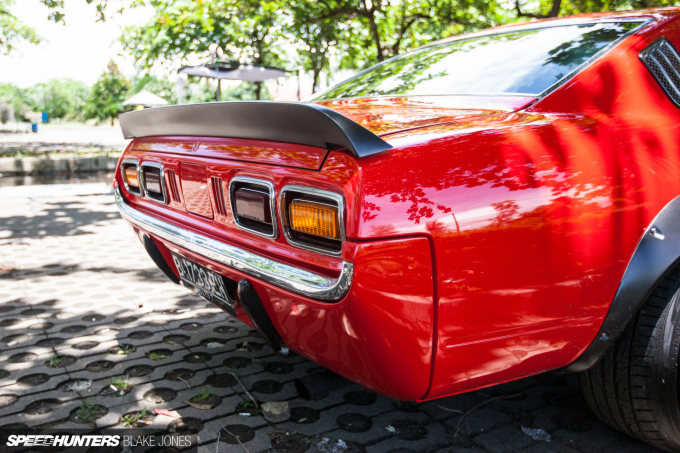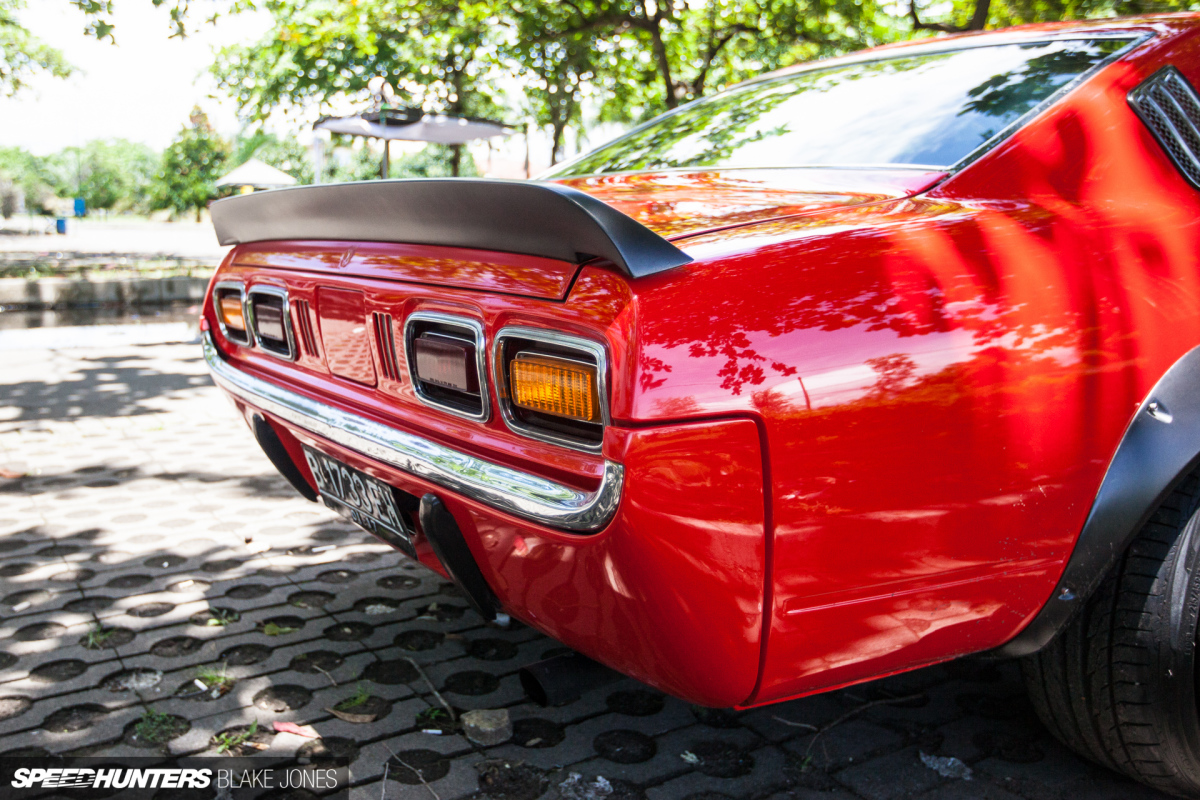 It was this personal history that motivated Victor to locate another Crown to relive the carefree days at his father's side. Finding such a car in Indonesia is no mean feat, and I'd assumed he'd imported it from Japan, so it surprised me greatly to learn that the Crown was one of a very small number delivered new in Indonesia in the early '70s.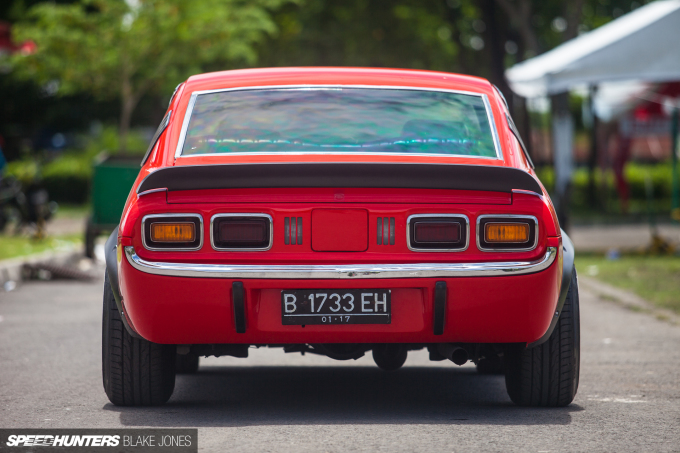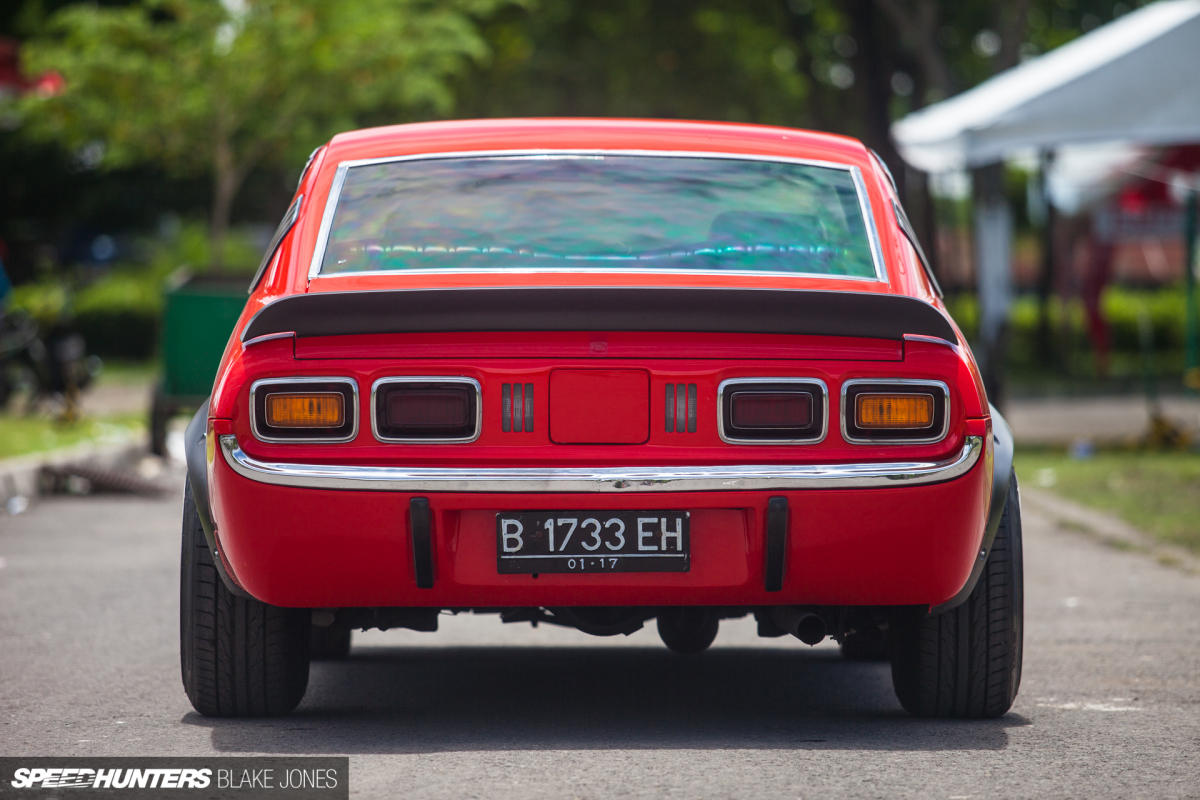 Victor is a serial modifier with an impressive selection of Japanese performance metal, so the Crown was never going to stay stock for long. After a comprehensive tear-down and respray, brakes were borrowed from a later model Aristo and adapted to fit the original four-spoke hubs, suspended by a custom spring and shock combination to bring the body closer to the ground.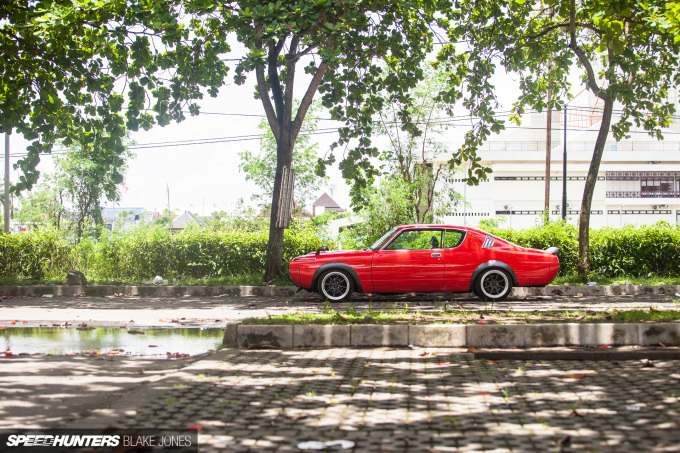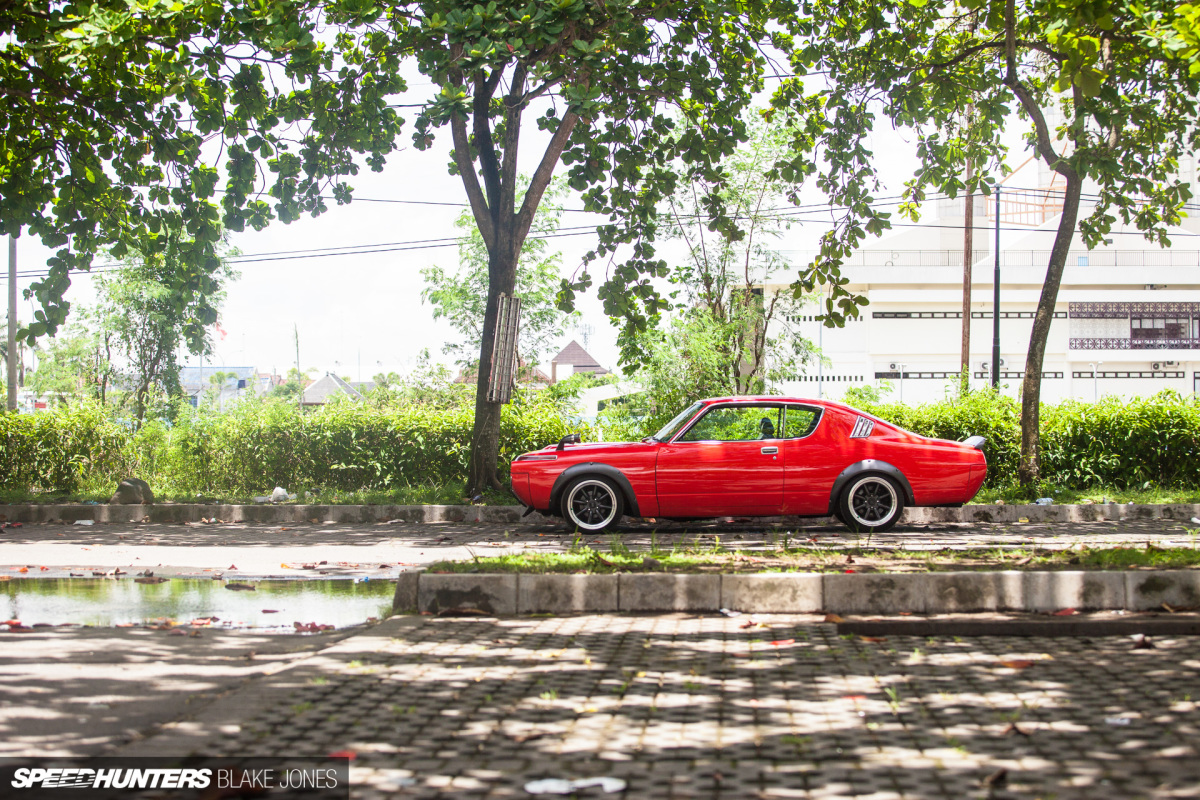 The matte 'works style' bolt-on flares and matching splitter and lip spoiler add the right amount of period-correct aggression to the stately tourer. What else do you need?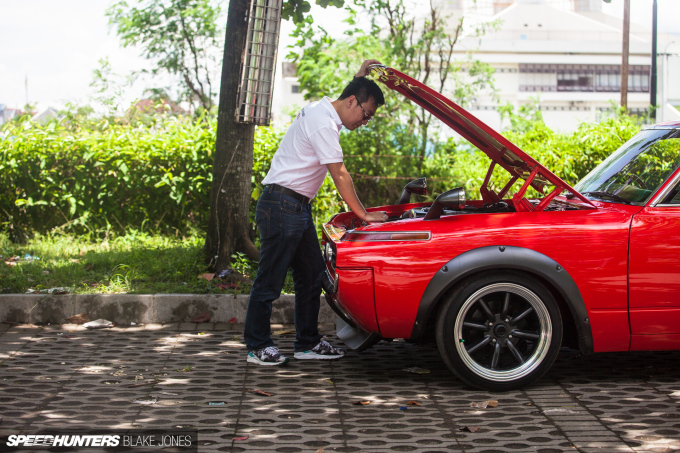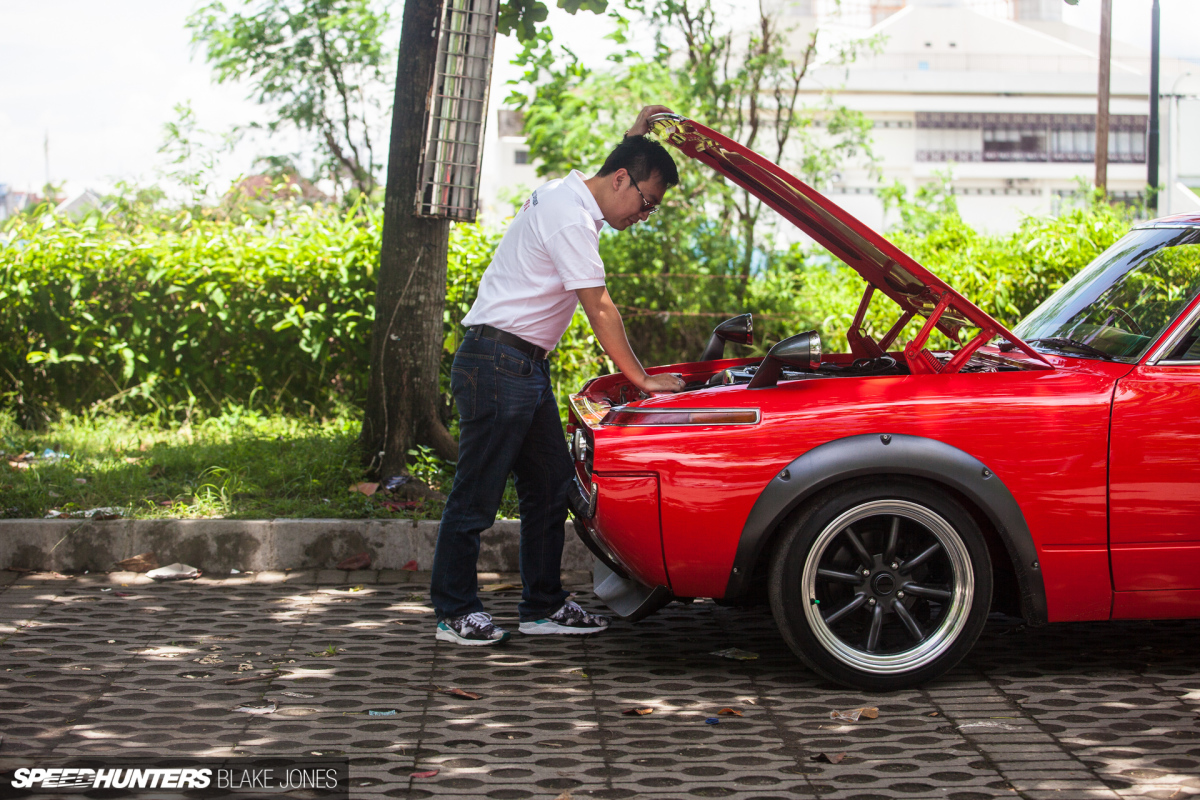 Well, Victor wasn't satisfied with just updating the aesthetics of his Crown. The hawk-eyed amongst you may have spotted the slight change to the bonnet's profile, a custom bulge that hints at something sinister lurking beneath.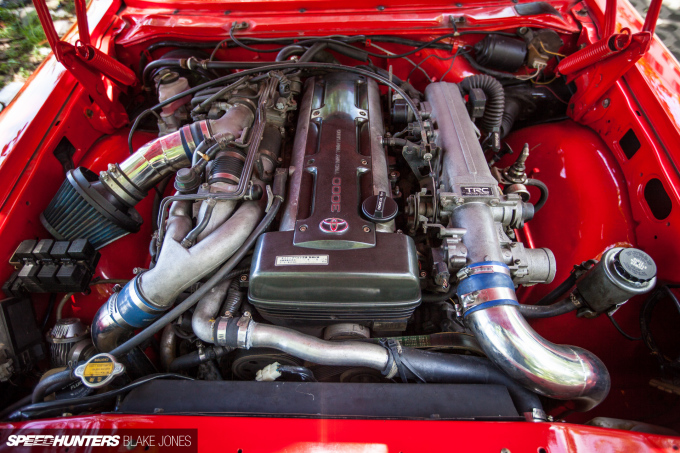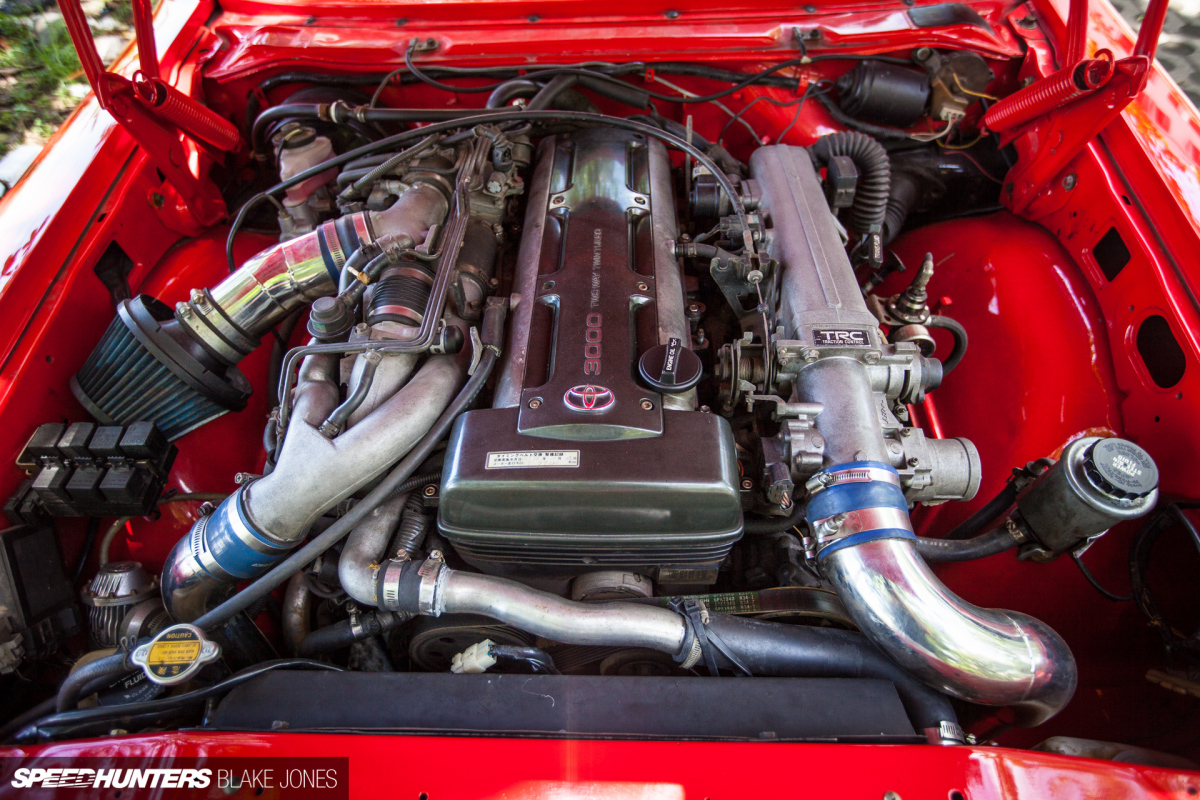 That certain something? A trusty 2JZ-GTE donated by a Toyota Aristo. Apart from height, the Crown's cavernous engine bay swallowed the inline-six and its adornments with ease according to Victor, who shrugged the difficulty of the swap off with the manner most of us might do an oil filter change.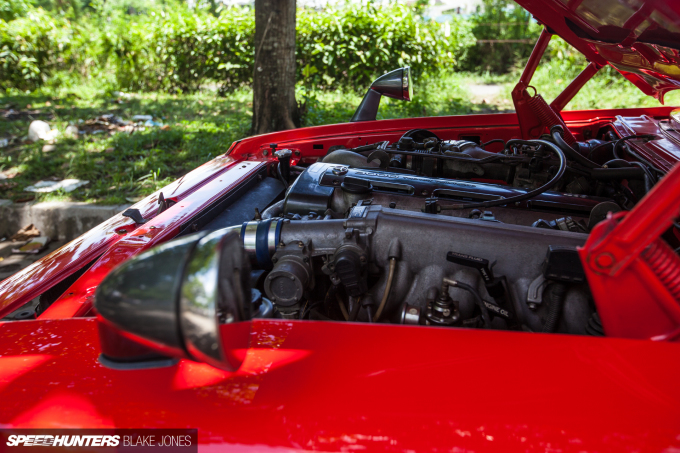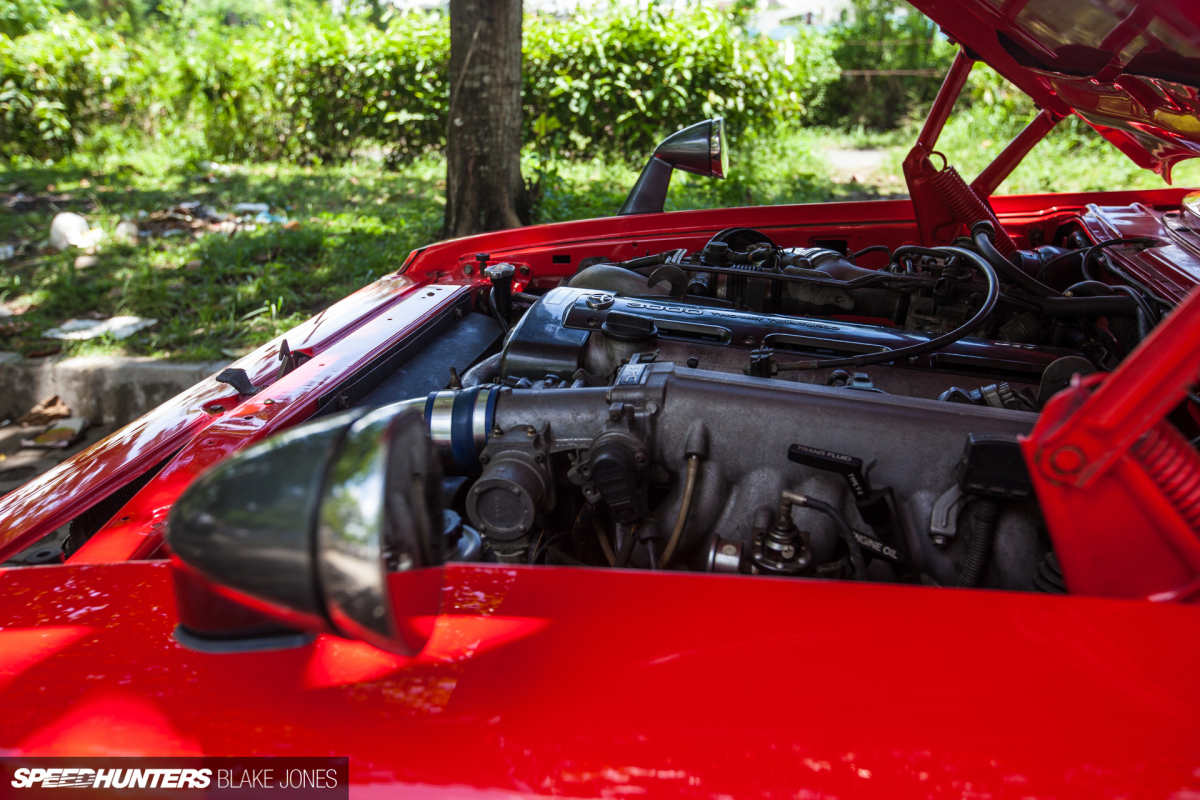 With the exception of a HKS blow-off valve and custom intake and intercooler piping, the engine and twin-turbocharging system is as the factory intended. But even in this relatively untouched form, power from the Crown's original naturally aspirated inline-six has been almost tripled.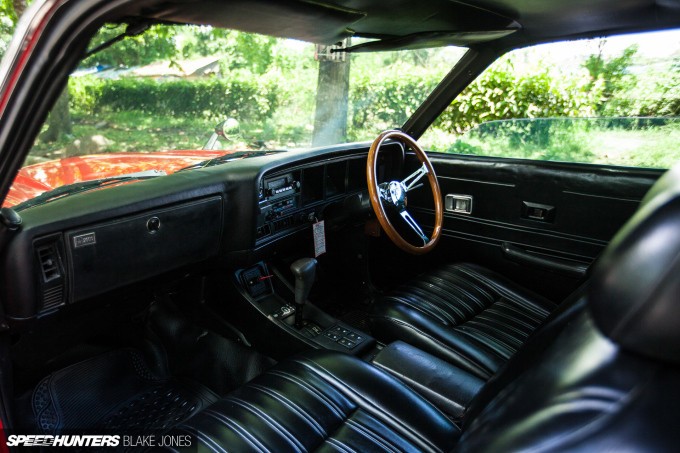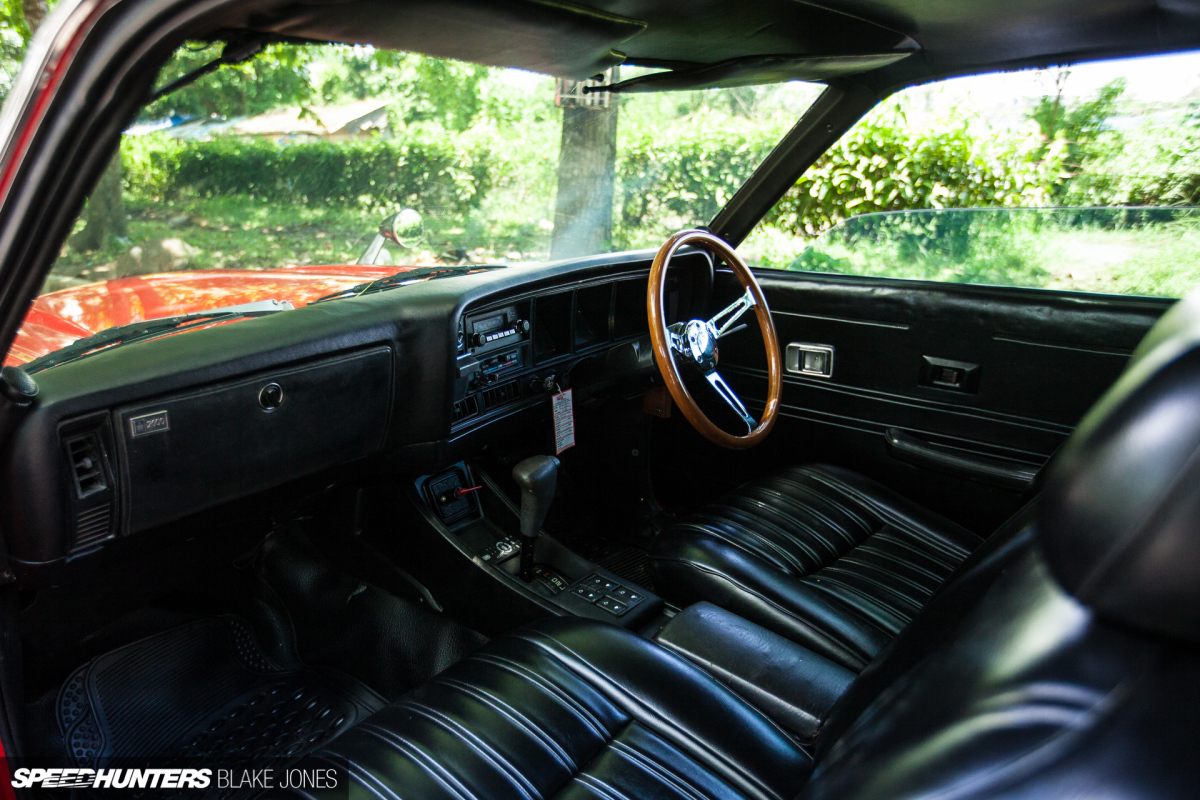 As this is Victor's daily driver, he's decided to retain the automatic gearbox that was attached the donor engine. I hinted a little that a manual might be that much more fun but he was adamant that for a cruiser the 4-speed was perfect for the job, and after witnessing some of the traffic you're liable to encounter on Jogjakarta's city streets I can understand his conviction. A leather re-trim brought the interior up to the standard of the rest of the car and was a genuinely nice place to be when I took the car for a quick blast around the expo centre grounds.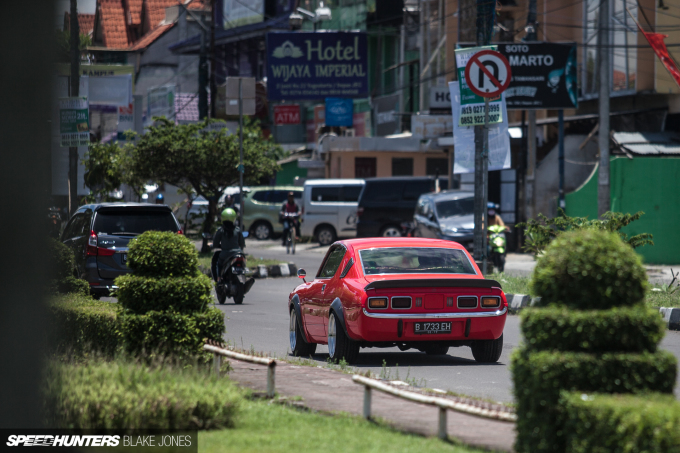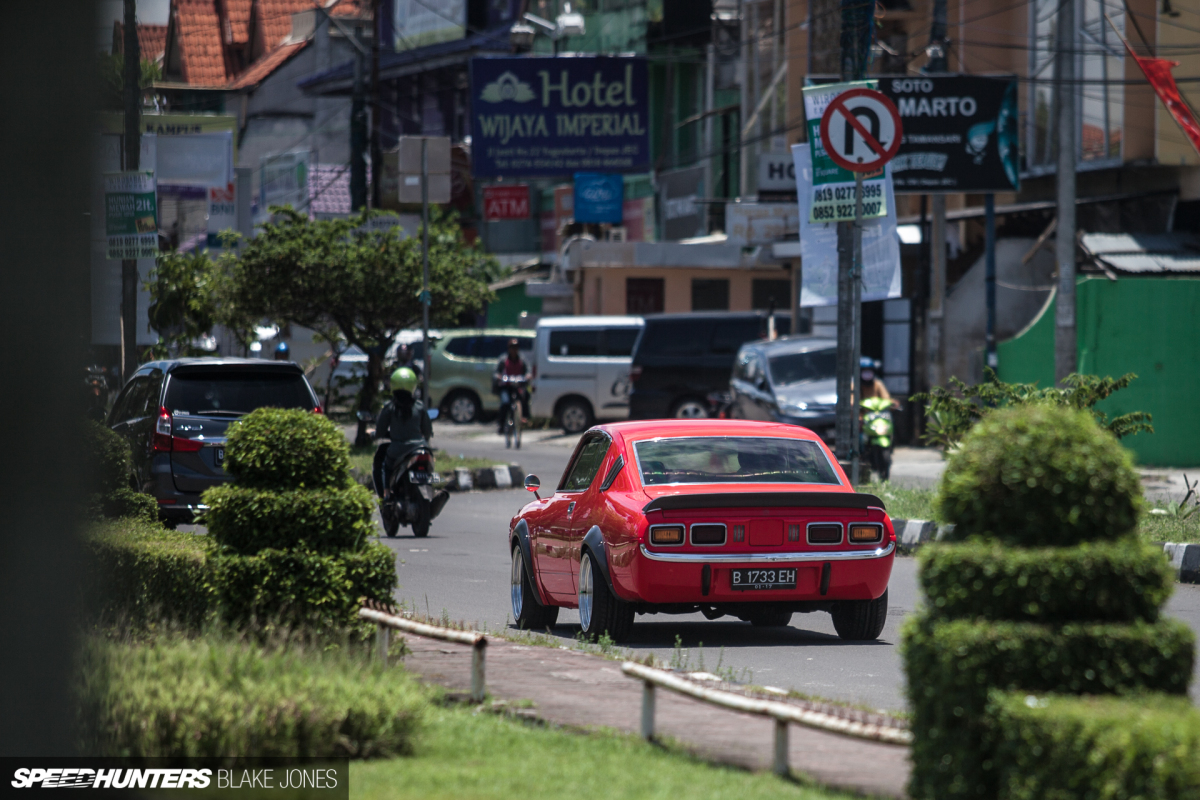 Effectively, the Crown has been given a new lease of life; in the resto-mod ethos, the character of the car is not to be altered beyond recognition, but merely enhanced in numerous, complementary ways to produce something that is more effective on the whole.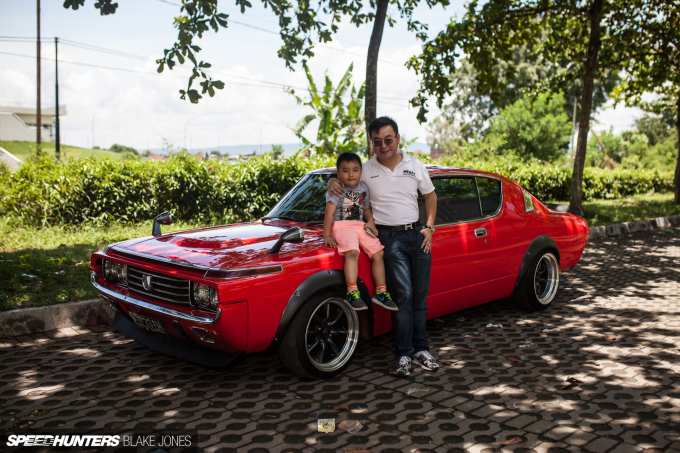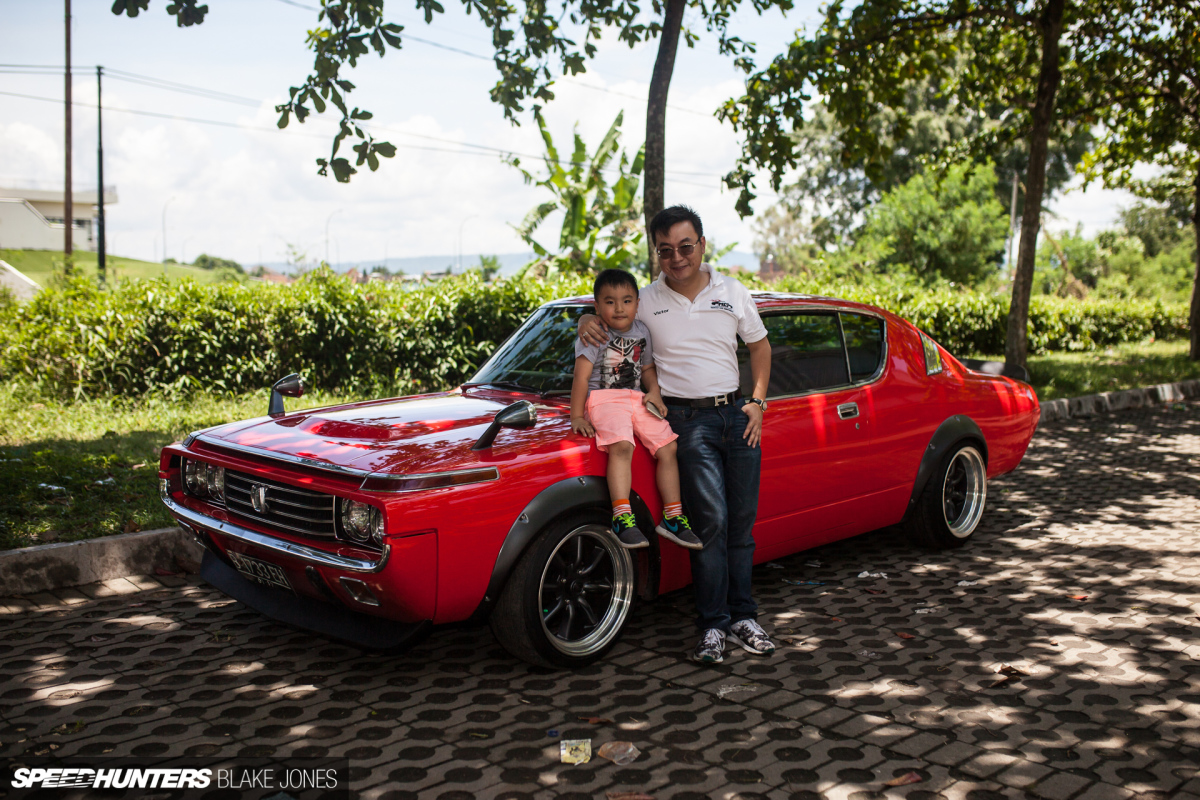 It might sound like Victor has built the perfect car for himself, but in fact he had someone else in mind. Meet five-year old budding car enthusiast Kenneth.
And thus, the cycle continues, quite literally passing on the Crown.
Blake Jones
Instagram: blaketjones
blake@speedhunters.com