I'm going to preface this entire spotlight with a simple statement. This is the best Trueno I've ever seen.
At the recent 86 Fest in Mondello, this was the first car that I happened upon. I had never seen it before, never knew it was being built and didn't know it even existed right up until I set eyes upon it. When I recognised the familiar smile of the man behind it, it all started to make sense…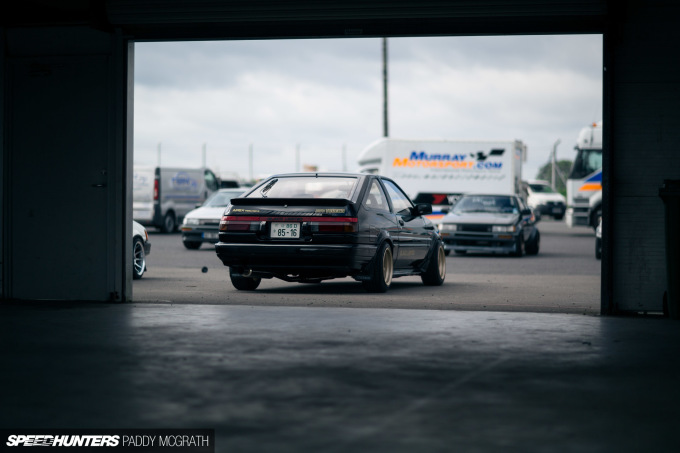 The Trueno is the latest project from Paul Reene, the very same man responsible for that epic Vauxhall-powered MkI Escort we featured last year. Turns out that he's not just a Ford man.
Paul has some very admirable traits when it comes to building cars. First of all, he doesn't do social media in any form, so nobody ever knows what he's building unless you happen to know him. How refreshing is it for a car to turn up completely out of the blue? It just never happens anymore. Secondly, he's very much a man who builds his cars for himself. He's not afraid of upsetting purists and whatever faux rules they've invented for themselves. He plays very much by his own rules.
The 'Black Limited' AE86 before you? Well, truth be told it's not actually an ultra-rare Black Limited. Paul owned the car for 10 years, before he took it apart and rebuilt it into something even better.
Why build it into something it isn't? Consider it a homage of sorts. Of the 400 Black Limiteds that were built, it's estimated that considerably less than half remain in existence. I know of just one original example in Ireland for instance, a country rich with AE86s. As such, the Black Limited is considered the Holy Grail of the Hachiroku world along with being some of the last AE86s ever produced. Paul's Trueno overlapped with the Black Limiteds, his own car being a late production example. It was only after he bought the Trueno, itself a Japanese import, that he began to learn about the Black Limited models.
The Black Limiteds are really only special because of their rarity, rather than because of any mechanical differences or special parts. In fact, what separates a Black Limited from a similar era Sprinter Trueno is purely cosmetics.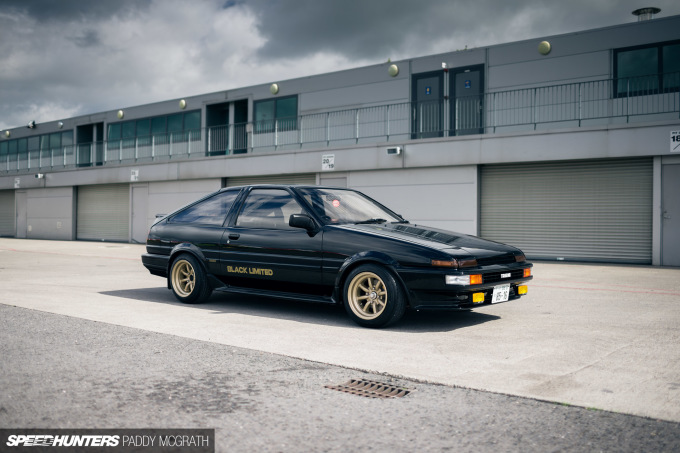 As such, I think that this makes Paul's Trueno even more special than an original Black Limited.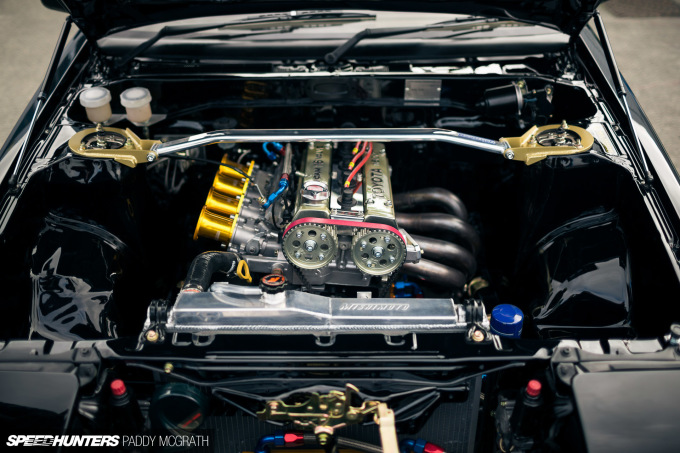 I genuinely think the term 'immaculate' completely undersells this car. It's as close to AE86 perfection as I think possible. The engine bay alone is worthy of a full story and has probably had more love and effort put into it than some people have put into their entire car. The paint found within the smoothed bay is better than what I've seen on the outside of other examples.
The 16-valve 4A-GE is currently in a fairly mild state of tune with just cams, ITBs and an exhaust.
Every inch of the car has been restored lovingly to the highest standards, with literally no area left untouched. It's not a show queen either; as I gathered my things to hit the road home after shooting this, Paul was queuing up for a track session which would be the car's very first since being rebuilt. He's not shy.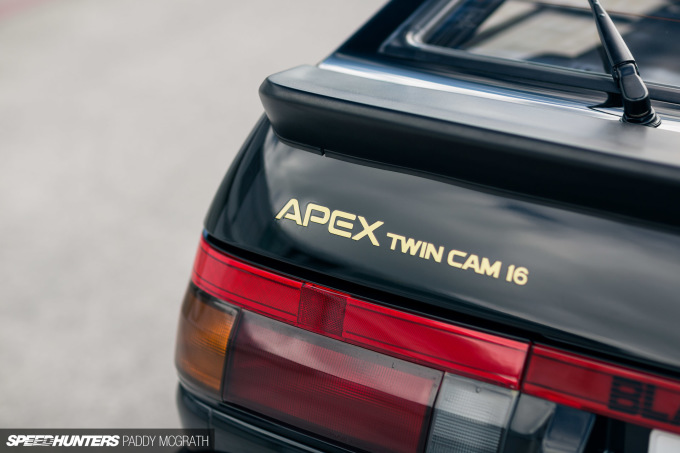 It might not be the real deal so to speak – Paul would never claim otherwise either – but that's irrelevant on a car like this. There might have been 400 Black Limiteds produced, but none of them in their original state could possibly hold a candle to this.
This is one of one.
Paddy McGrath
Instagram: pmcgphotos
Twitter: pmcgphotos
paddy@speedhunters.com