Divisive Decisions
Throughout the history of automobile related rivalries, people nearly always come down in one camp or another. I've always found the idea of devoting one's self to a single manufacturer or a specific region or style quite interesting.
None of us are born with these preferences, but rather they are developed and nurtured by our friends, family and social groups. If all your friends love Nissans and drifting, chances are that you're going to follow a similar path. As your love and passion for one marque flourishes, your dissent for the 'other side' grows. Of course, this is more often than not a friendly rivalry. After all, we're all in it for the love of cars, right? Be that as it may, there are the more heated rivalries too…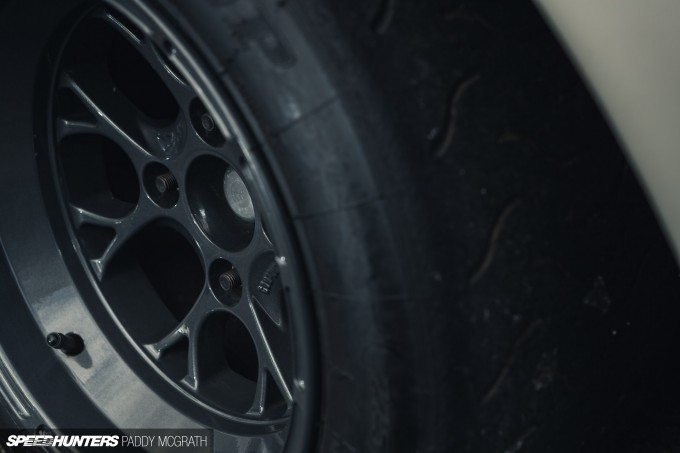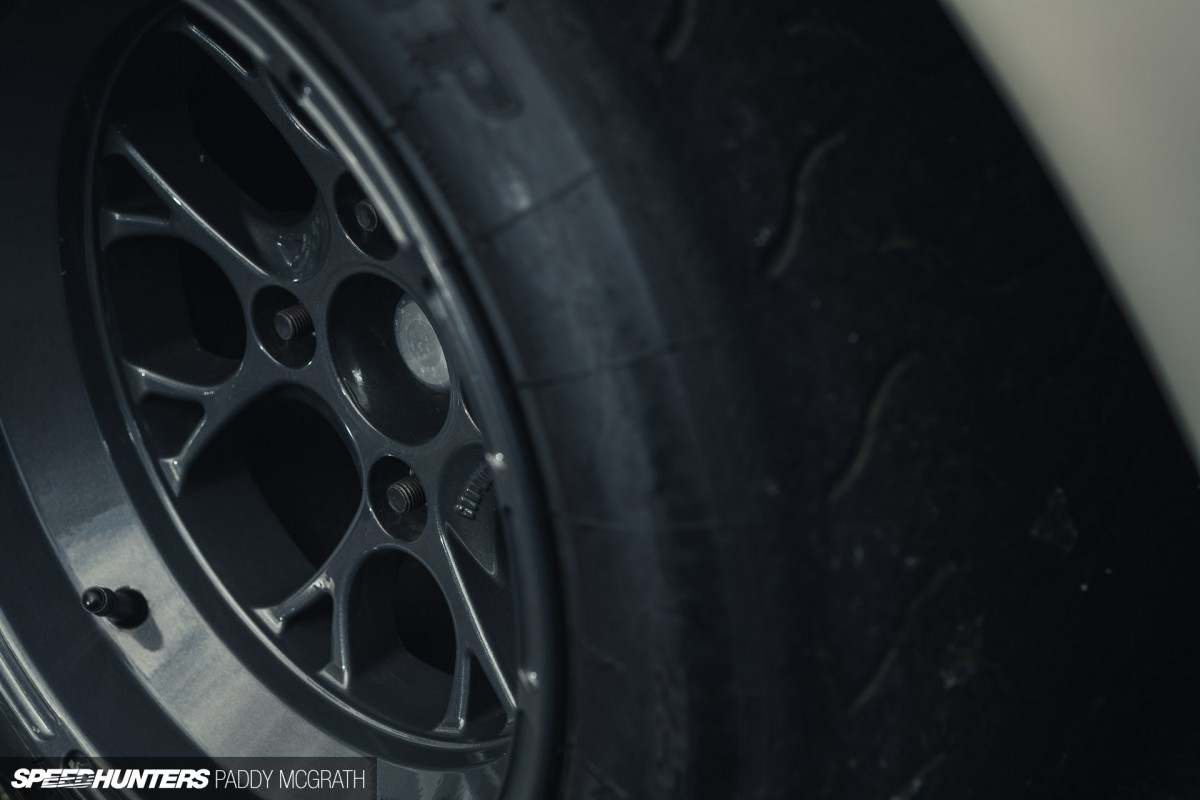 I would like to think that in this modern age, most of these conflicts have fizzled out in the name of progress and harmony. Some still burn strong though and are kept alive by a generation who fought on the frontline. Few exemplify an automotive rivalry quite like the one that exists between the suburb of Dagenham in London and the town of Luton not 50 miles away. That is, Ford and Vauxhall respectively. There's nothing quite like proximity to keep a feud going. And although this discord will likely continue indefinitely, there are the few who have chosen to step across the lines of combat and make peace with the other side, allowing them to enjoy the best of both worlds with a clear conscience.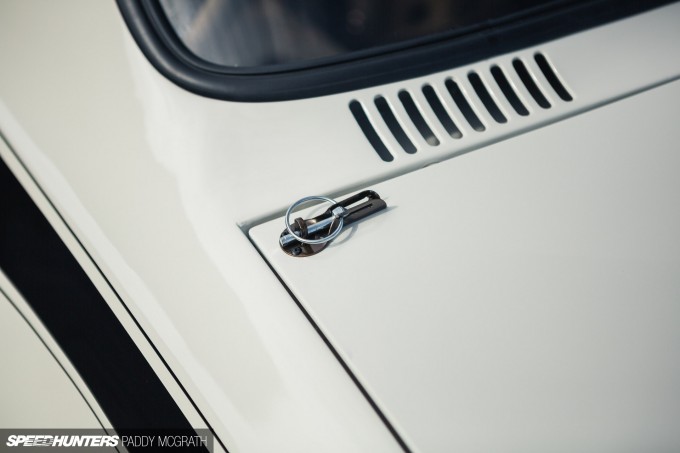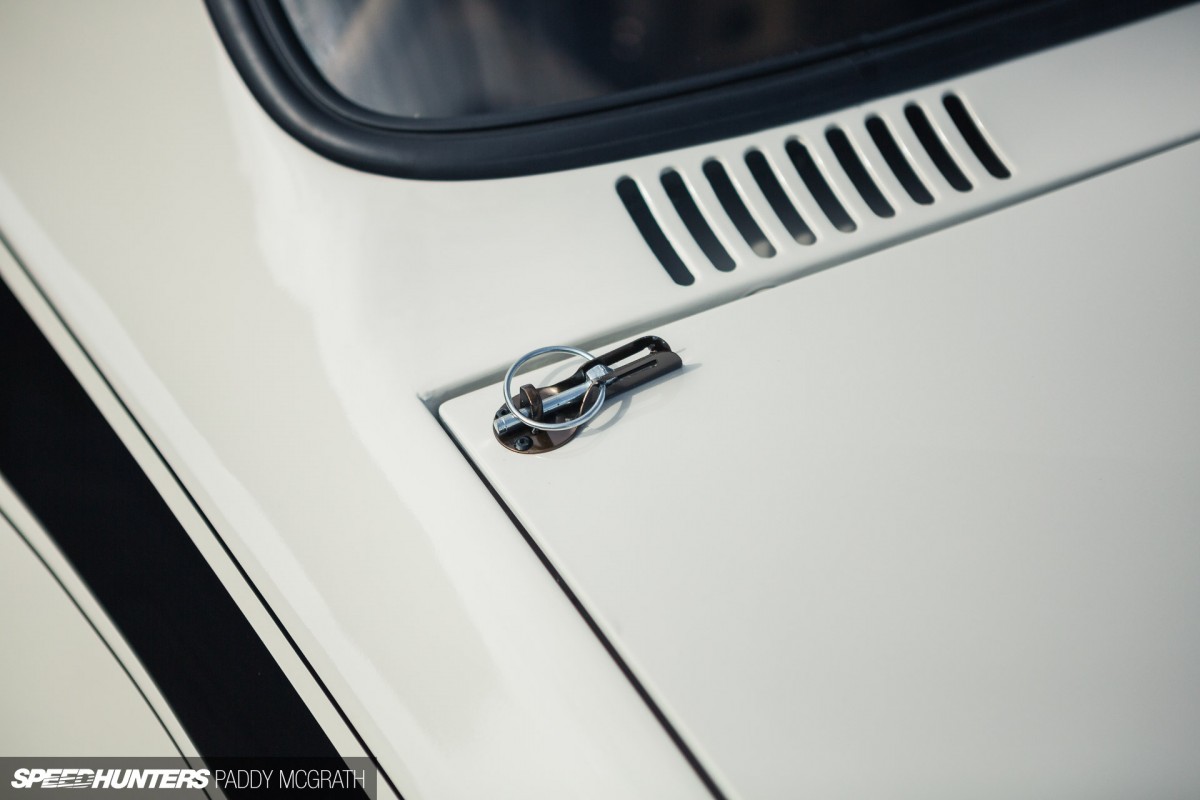 One of those few is Paul Reene, and this is his Vauxhall-powered Ford Escort.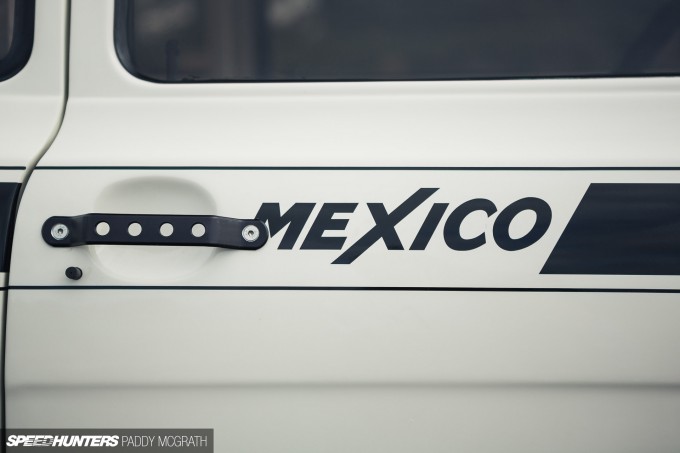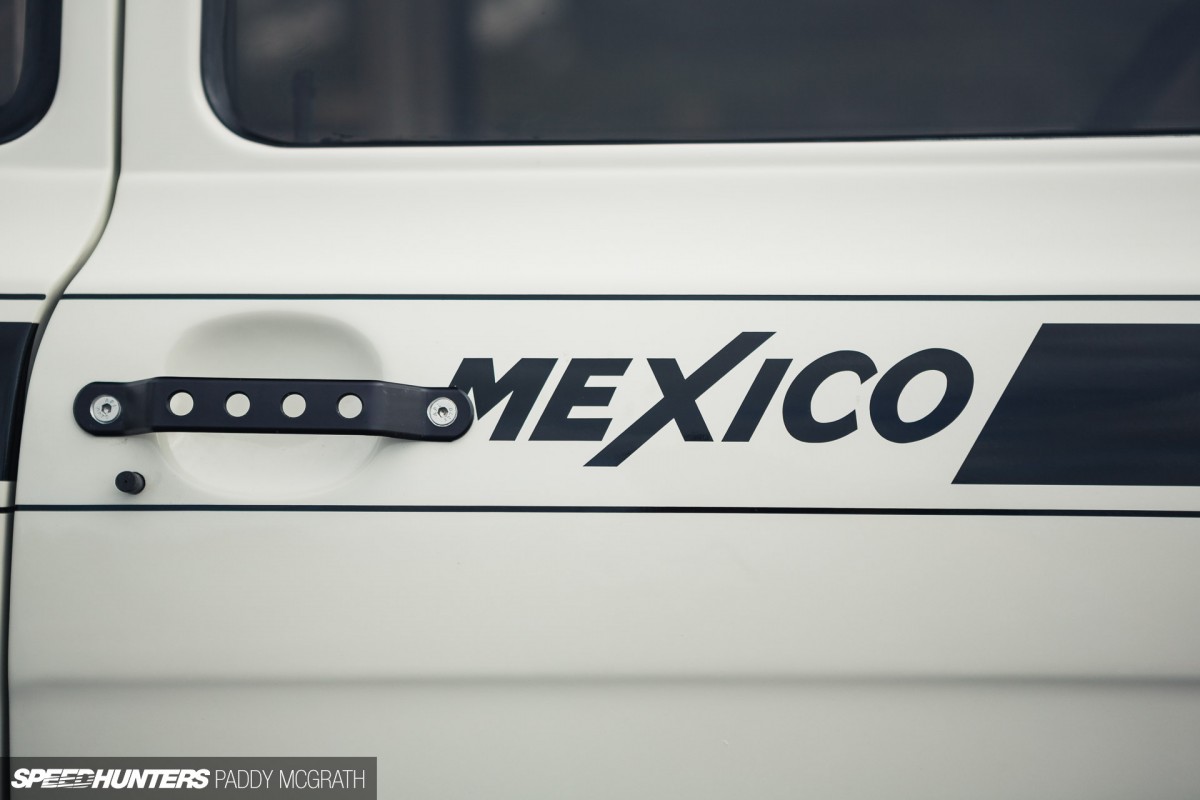 Whilst he might say the opposite, I don't think Paul came to the decision of the final evolution of his Escort being Vauxhall-engined too lightly. Having owned the car for over a decade, it has seen several iterations including a Pinto and more modern Zetec swap before it was taken off the road for this, its ultimate incarnation.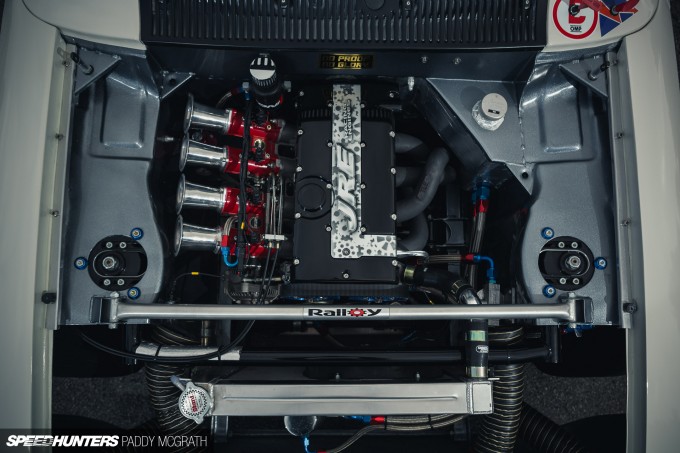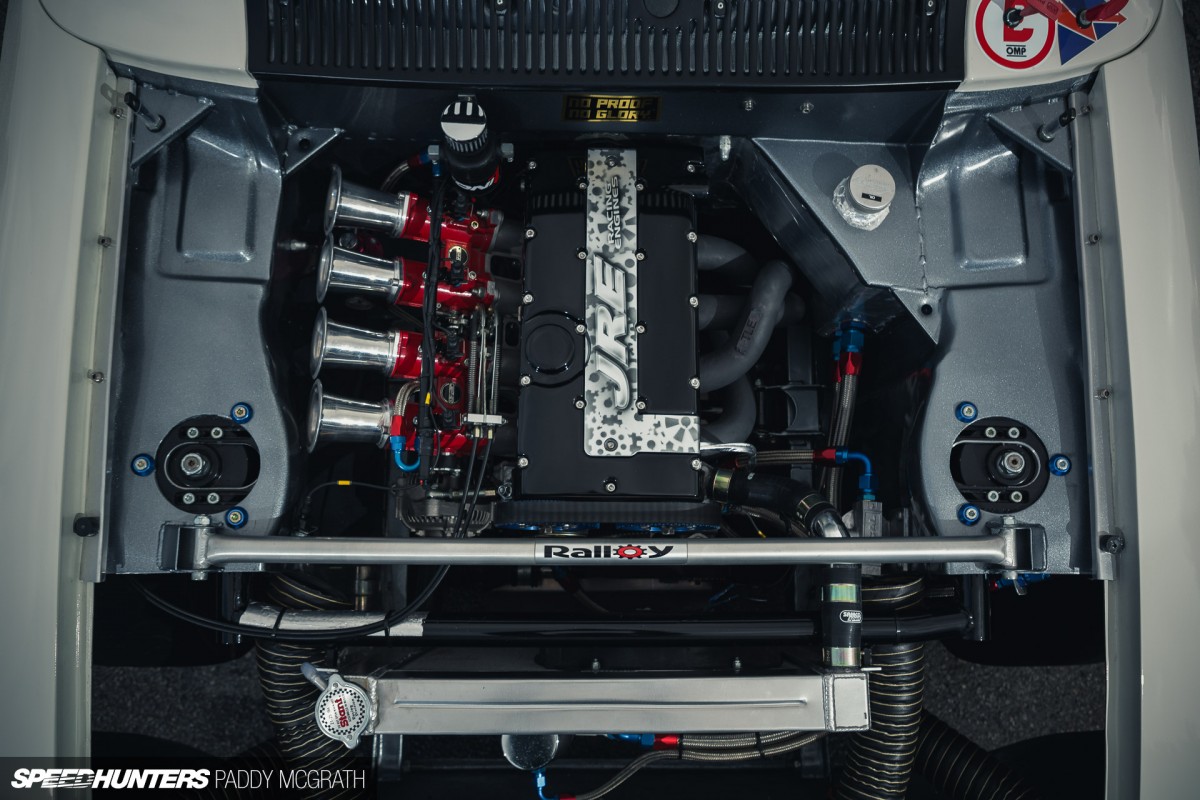 As you're about to see, this is anything but a straightforward engine-swapped track build. This is the culmination of one man's experiences and how to build the best car he possibly could, whilst still retaining all the things that make the car special in the first place.
The Perfect Base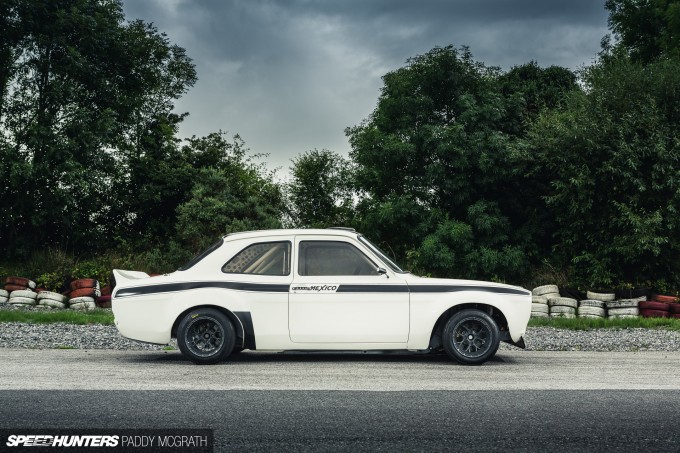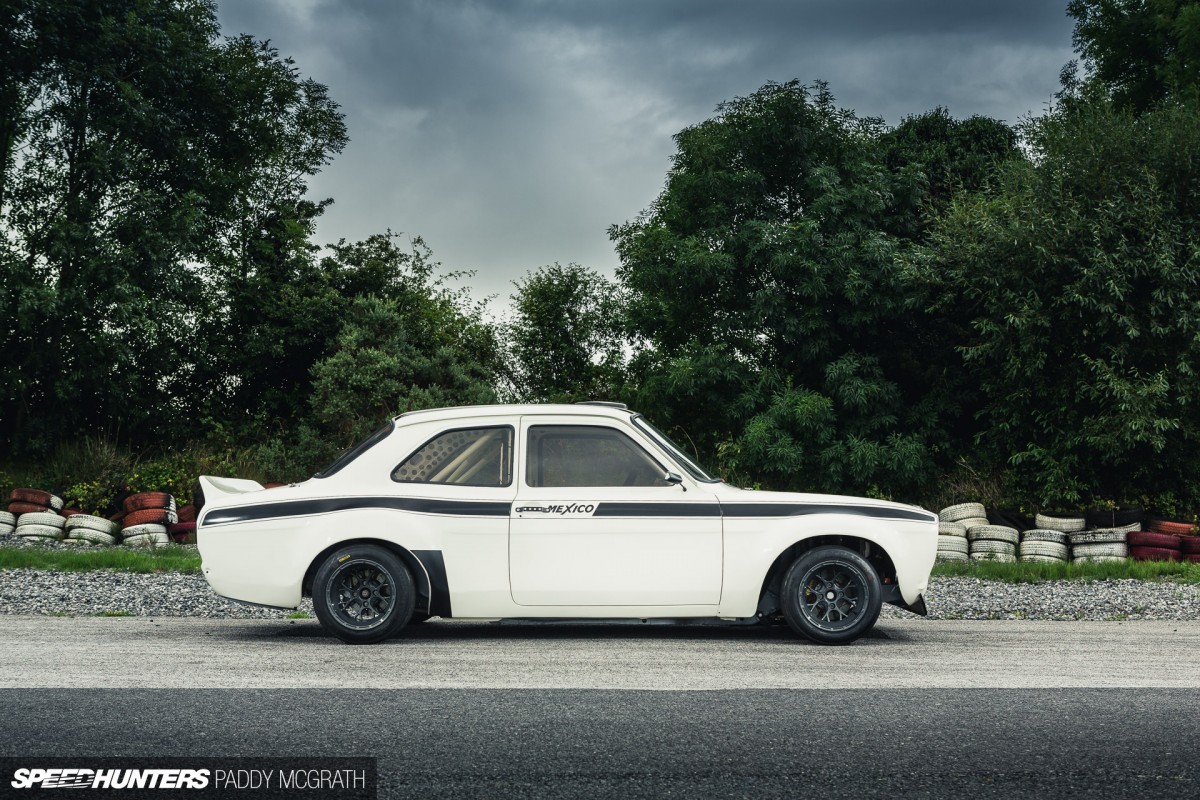 As I've already mentioned above, Paul has owned the Escort for a shade over 10 years. He knew the shell was in great condition and he wanted to build on this. With the car stripped bare, the work commenced by seam welding the shell and installing the FIA compliant rollcage. Despite being a '73 car, rust wasn't an issue and there was no need to patch even an inch of the car.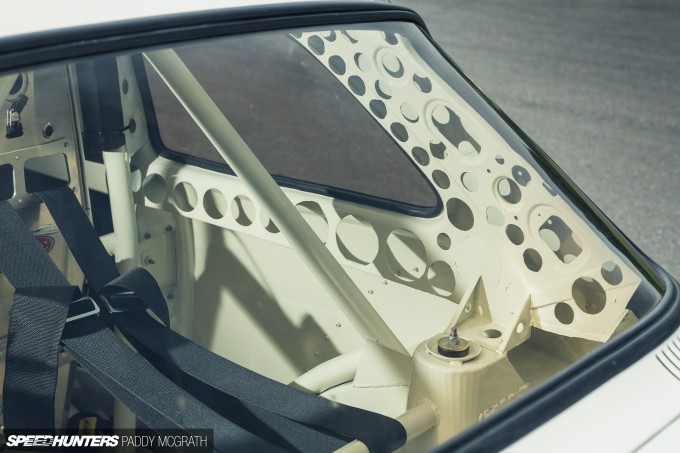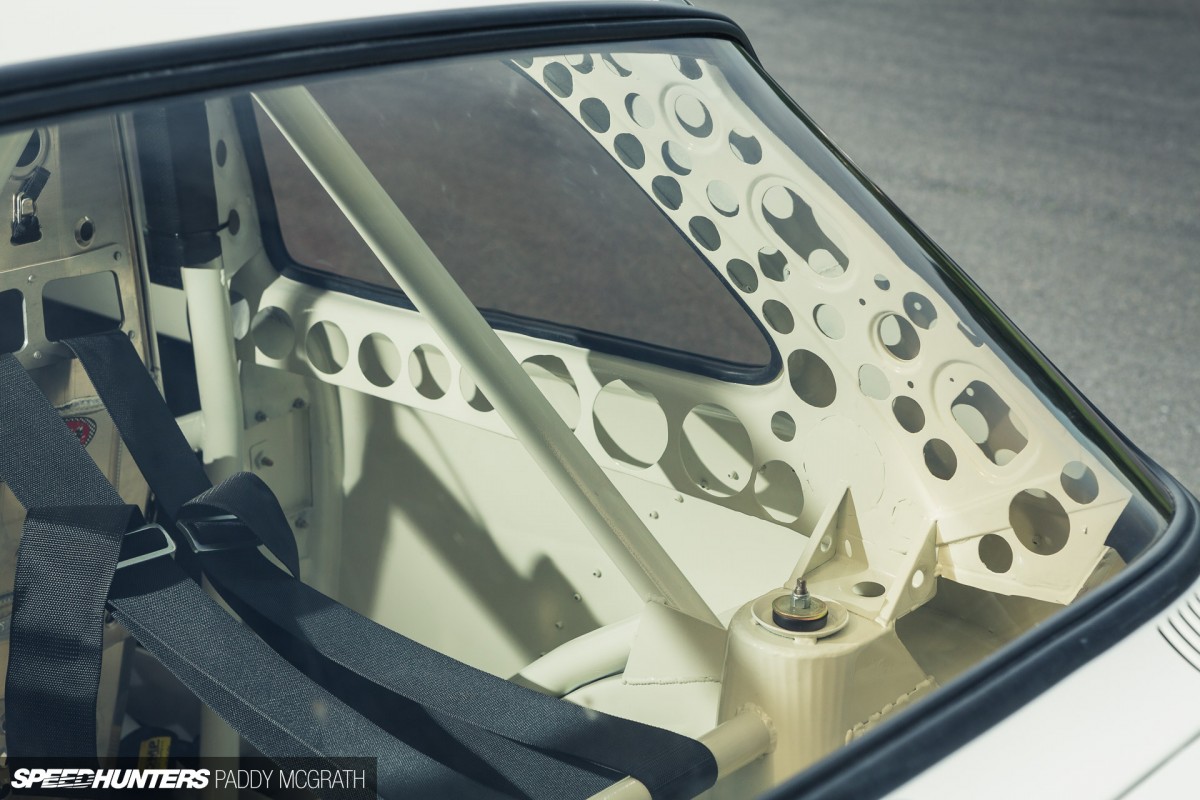 With the shell at maximum stiffness and strength, Paul wanted to try and reduce the burden of the added weight of the T45 cage. Anything that was non-essential was removed or lightened as much as possible without losing structural rigidity.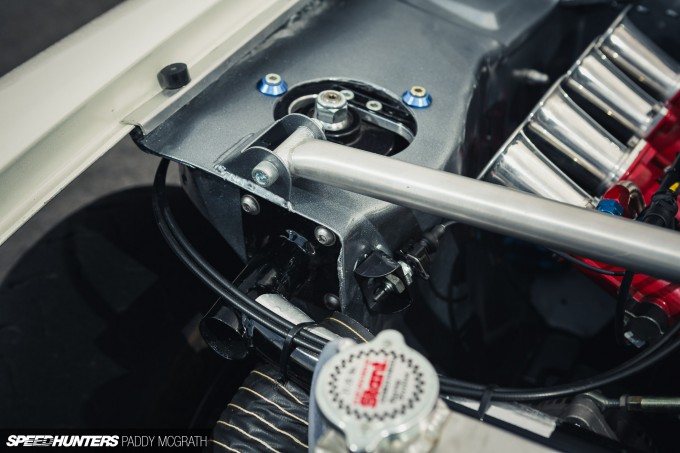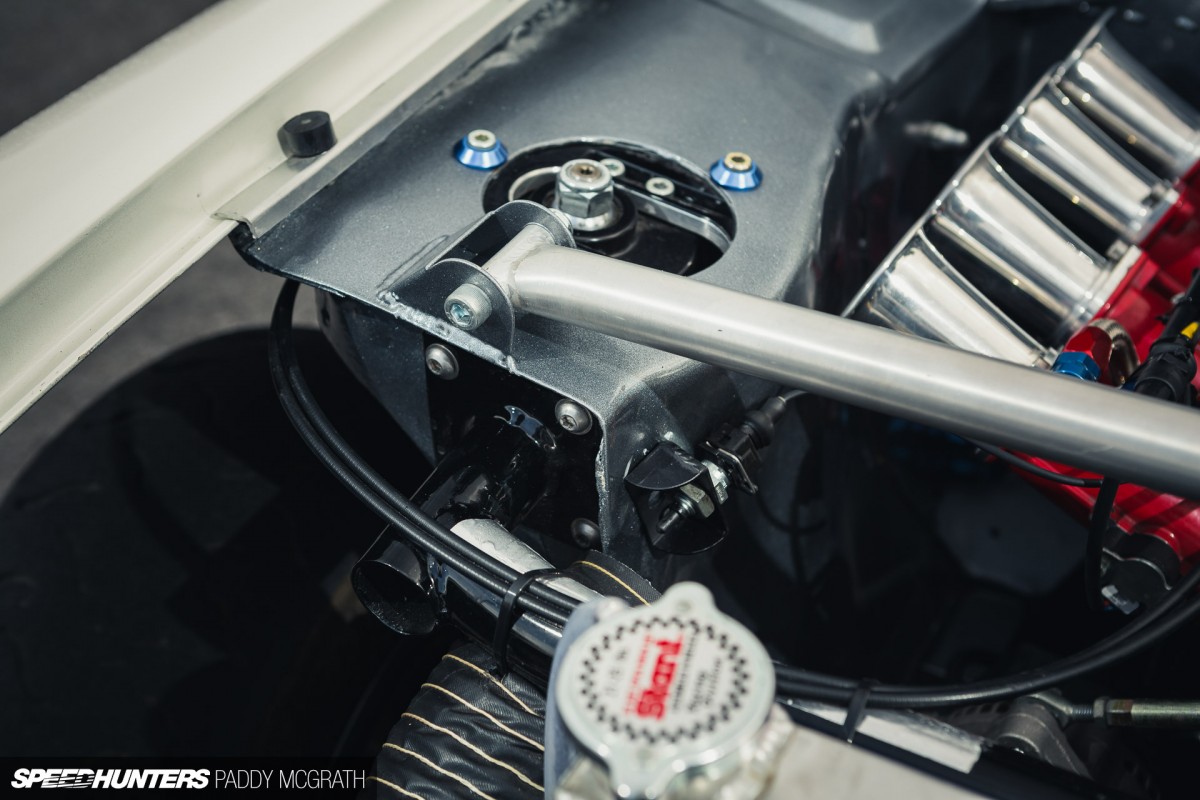 It would have been easier to tube chassis or space frame parts of the car, but Paul was intent on this car remaining an Escort and not just the silhouette of one. The car still features its original chassis legs with only a small section of the inner front wings having been removed.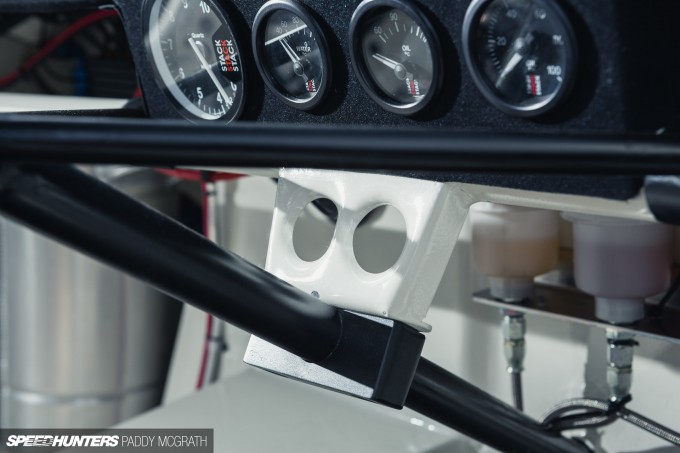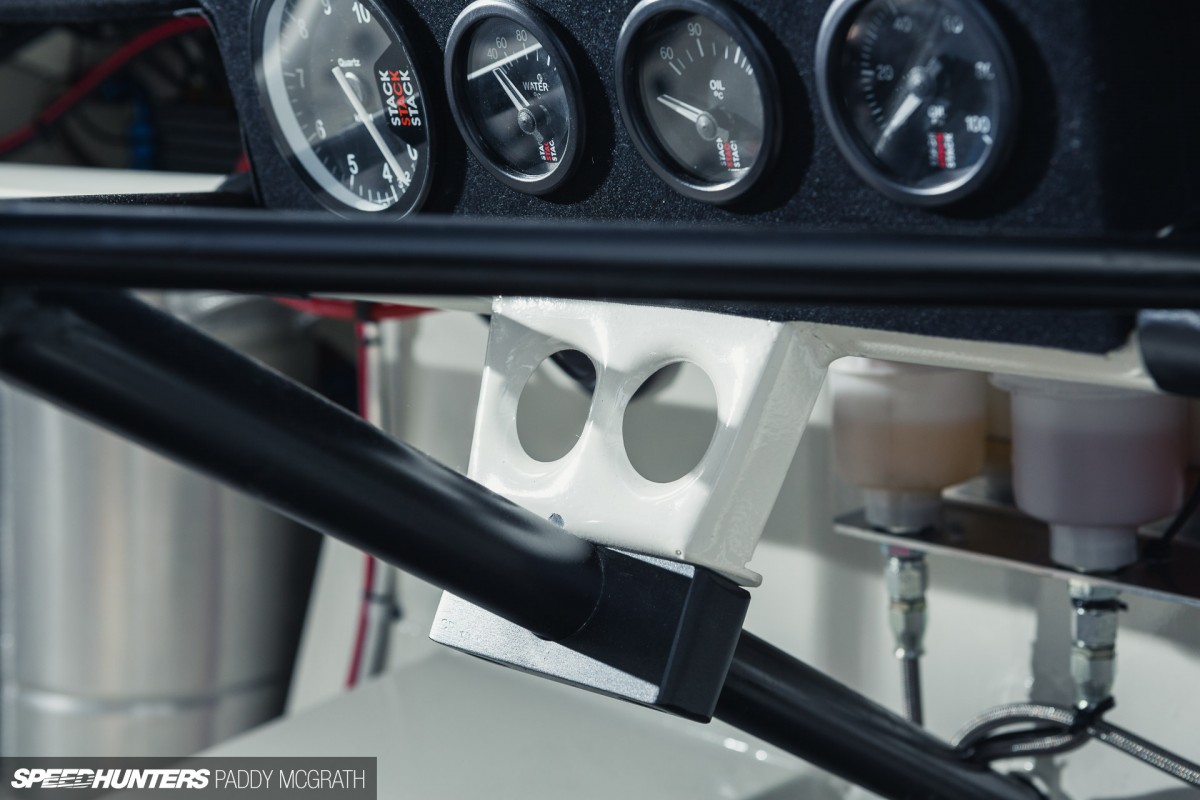 With the Irish motorsport community being quite close knit and very traditional, some were aghast at the idea of a perfect MkI being modified so heavily. "Some rallying locals went daft when they heard I had cut so much out, saying that I'd ruined a good shell. In fact, I improved a good shell," Paul told me.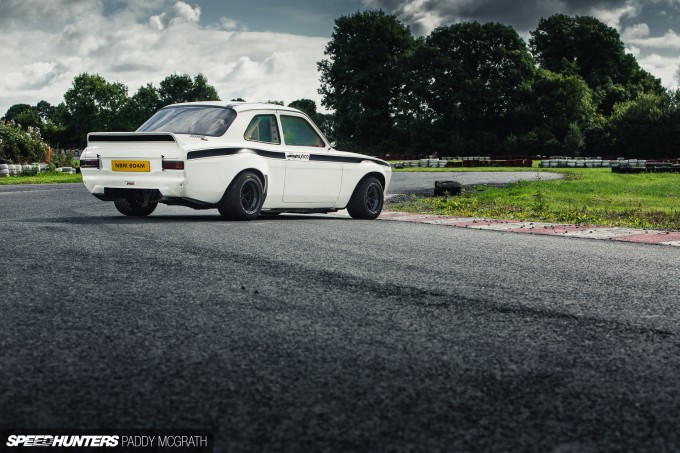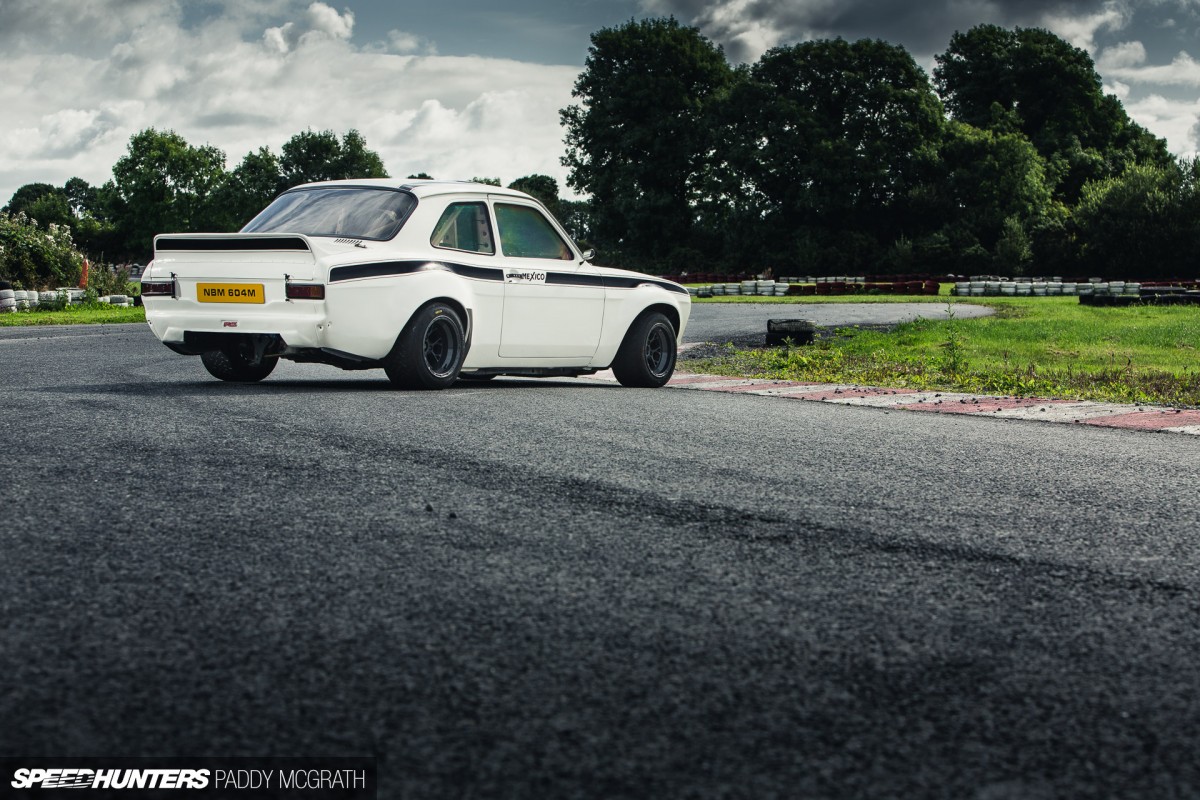 With everything that could be removed, removed, it was then time to relocate any other weight to a more optimal location.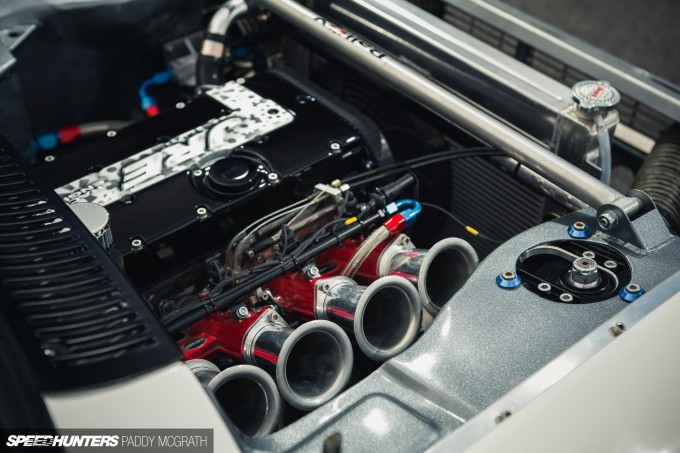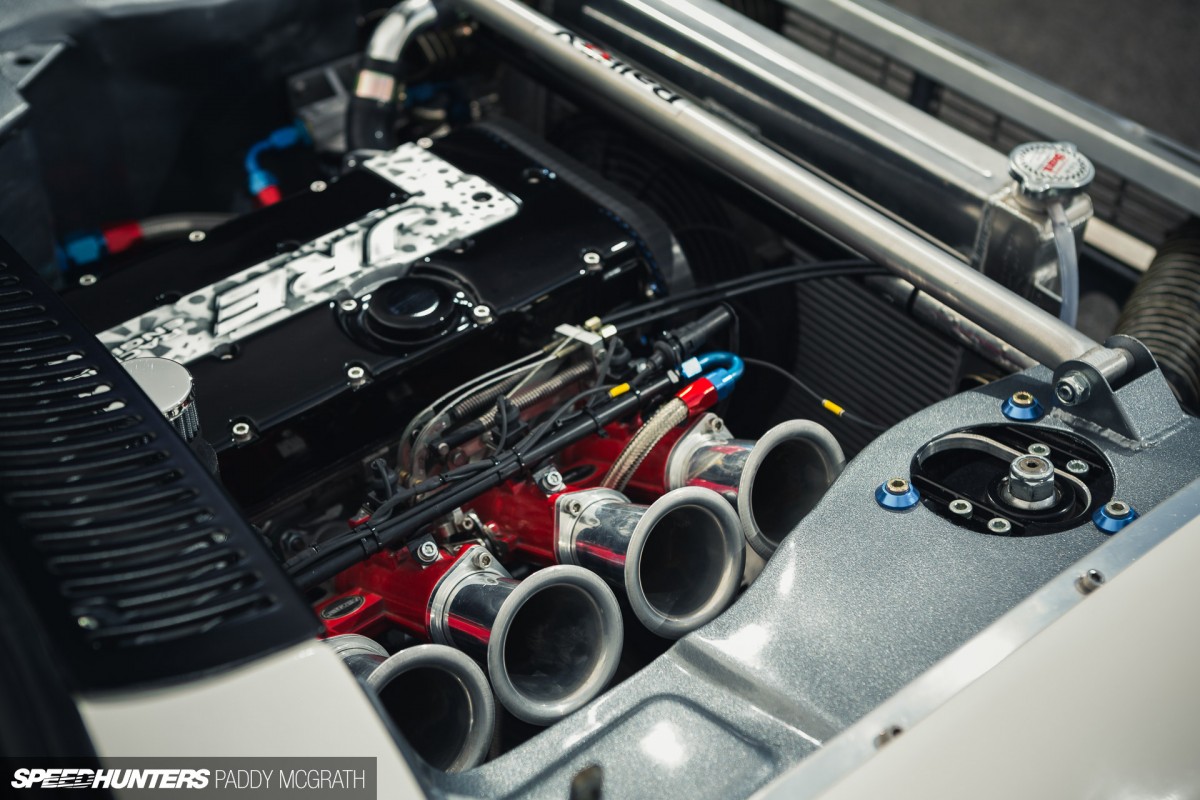 Starting with the engine which has been moved back 9.0 inches (228.6mm) and sits approximately 1.6 inches (40mm) lower than the factory engine originally would have. This was made possible by completely fabricating a new bulkhead from scratch, which uses much thicker steel than Ford originally did, and adding a dry sump system.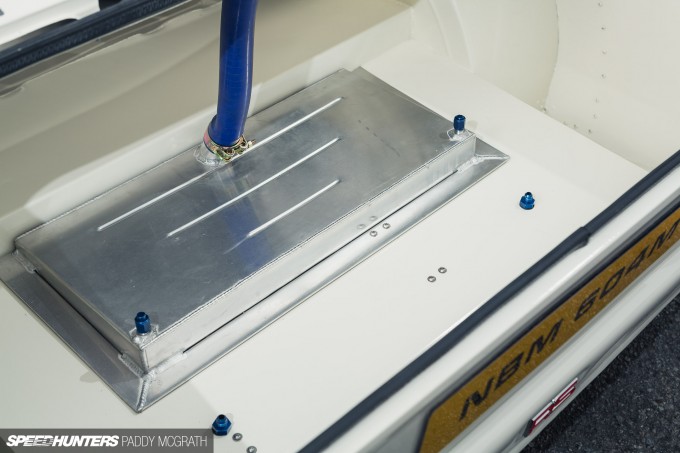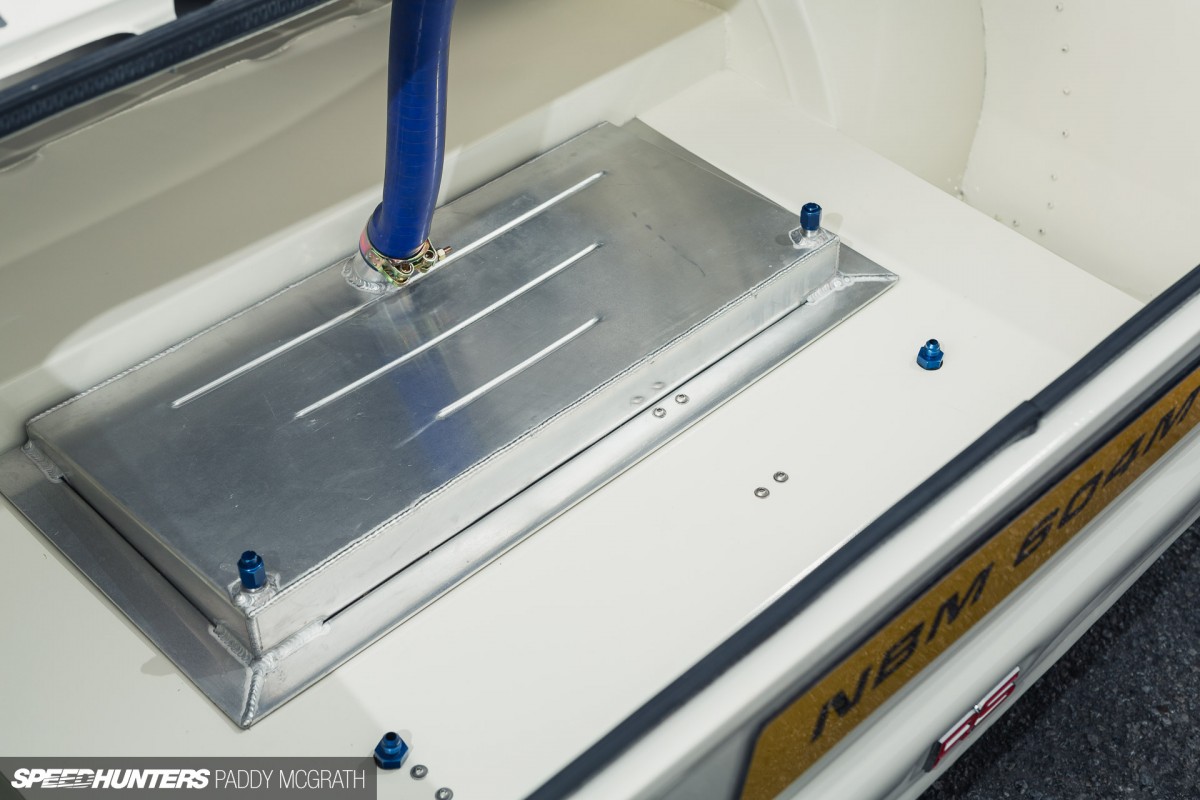 In a further effort to move as much of the overhanging weight lower and closer to the centre of the car, the fuel cell was sunk through the rear floor.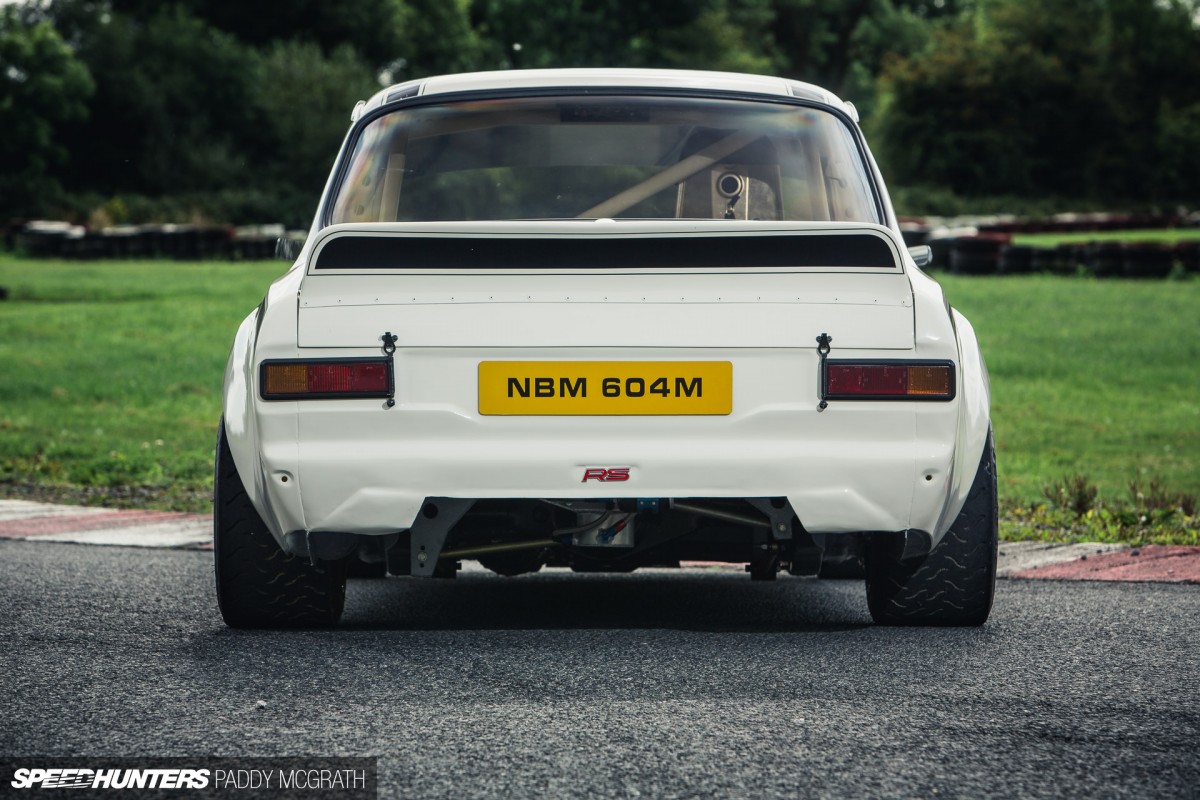 Now lurking out of sight, the lowered tank is kept company by a Sytec fuel pump and an accompanying swirl pot. Also keeping schtum in the shadows is a custom Fostek English axle with a Watts 6-linked rear and Tran-X limited slip differential.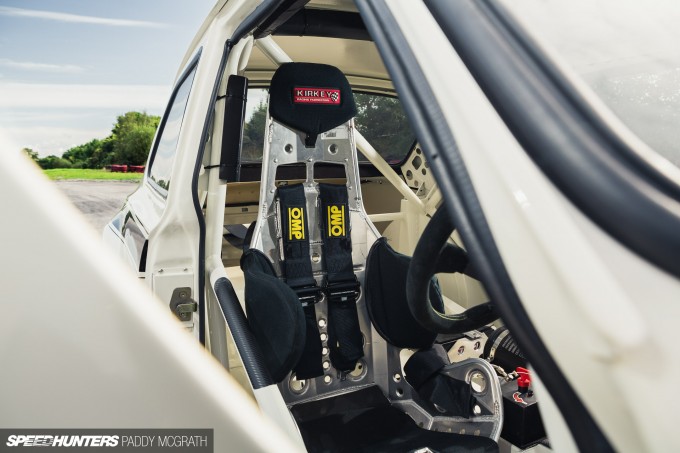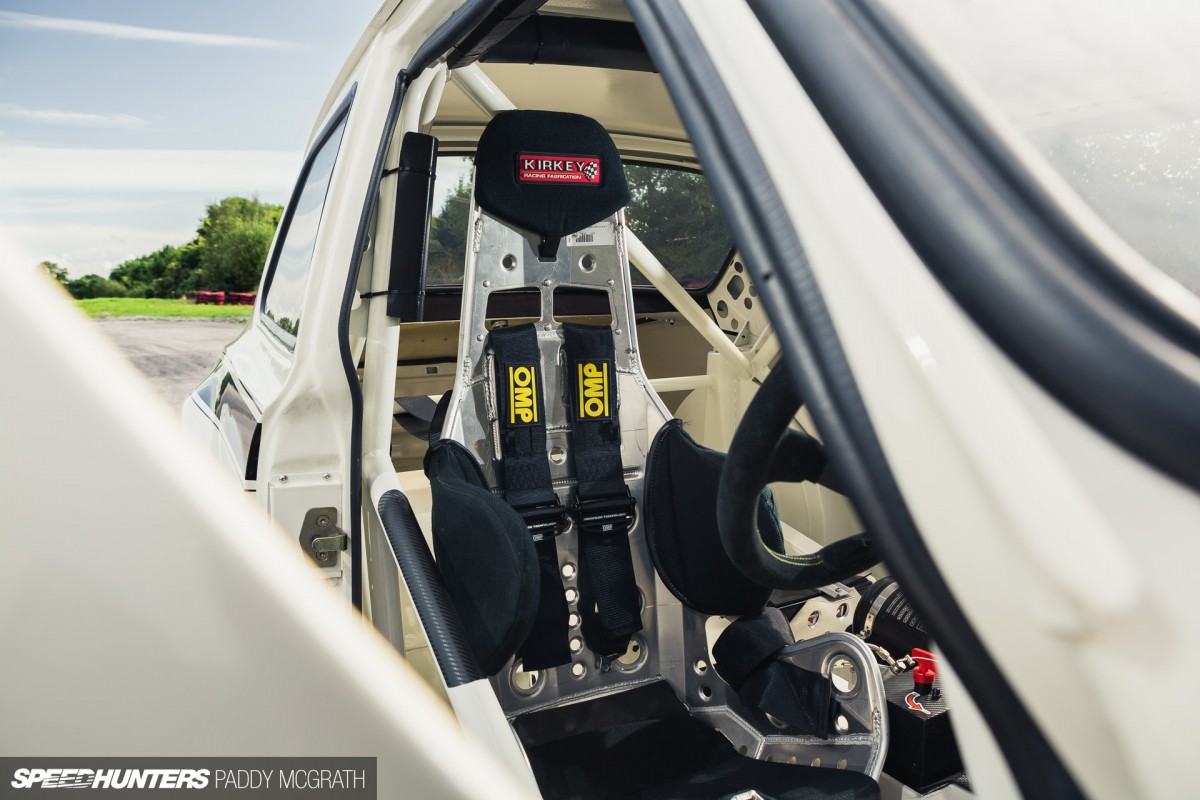 With such an obsession towards weight saving and weight location, there was only ever going to be a single seat in this proverbial house. Of course, any old seat wasn't going to cut it, so Paul ultimately cherry picked a lightweight aluminium Kirkey race seat.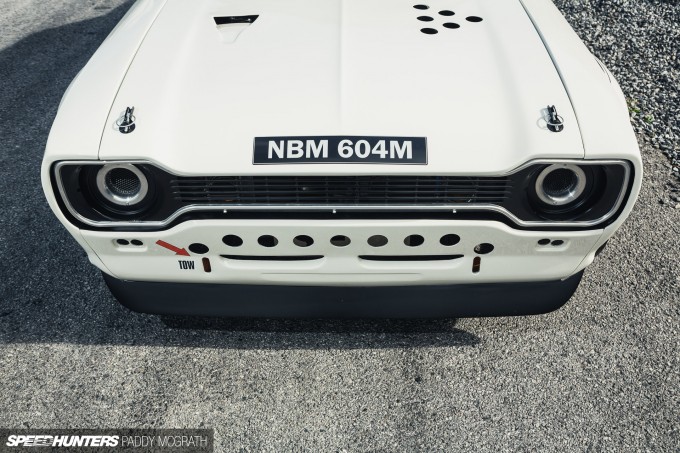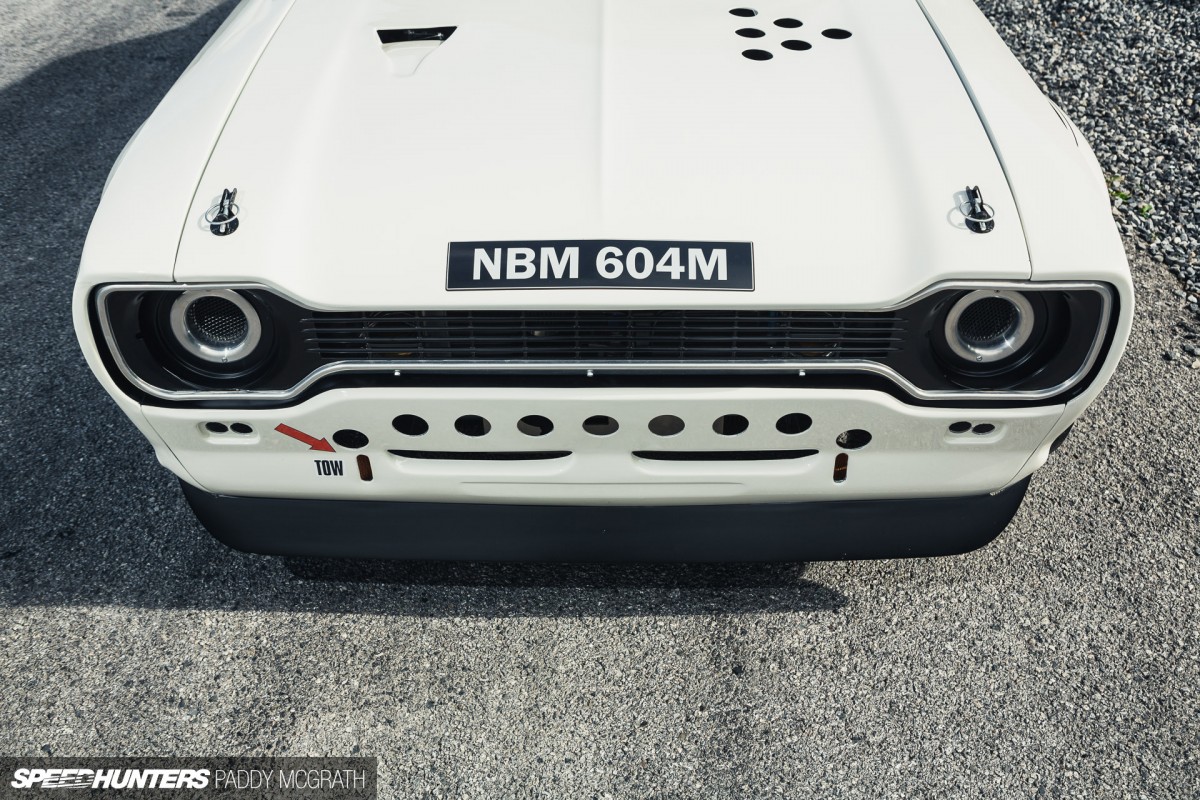 Fibreglass front wings, front panel, bonnet, doors and boot lid all do their part in reducing this Escort's weight to an impressive 770kg (1,697lb).
Red Hot Red Top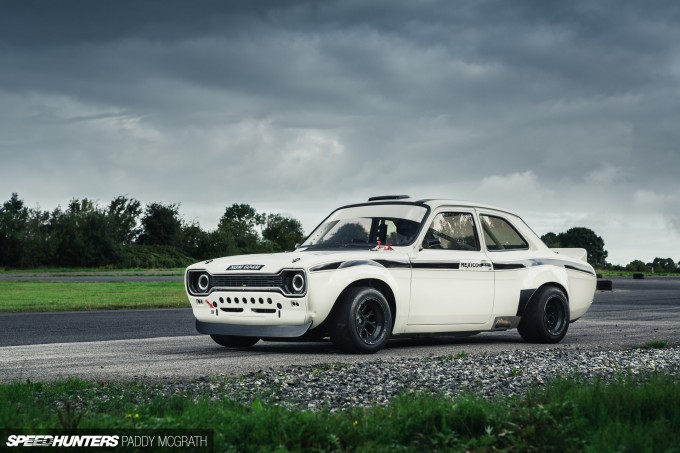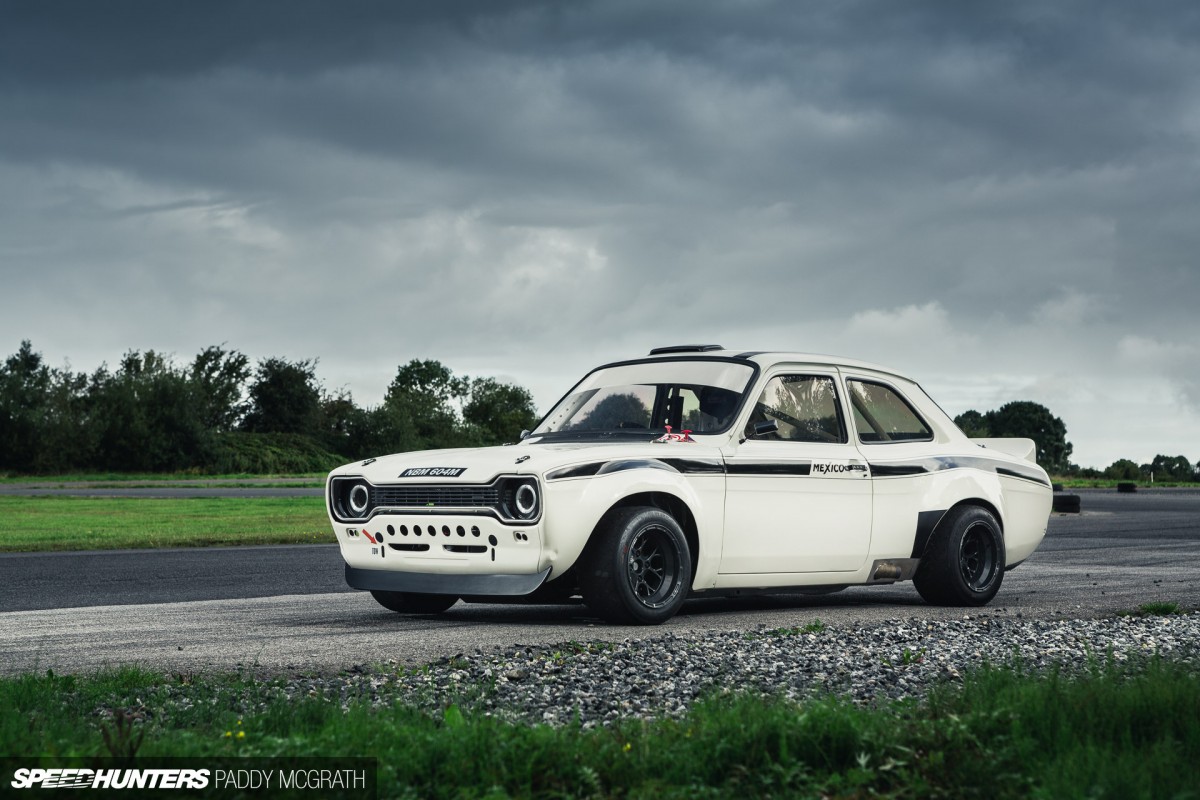 One of the key parts in retaining the very essence of the Escort was choosing the right engine for the job. As such, it was always going to be a high revving and naturally aspirated motor. As we already know from above, Paul opted for a Vauxhall motor in the shape of a JRE-built C20XE. What likely softens the blow for a Ford fan, is that the C20XE shares a strong Ford connection in that Cosworth designed the XE for Vauxhall in the late '80s. A tenuous link, but I'm sure it helps many sleep easy at night so we'll let that one slide.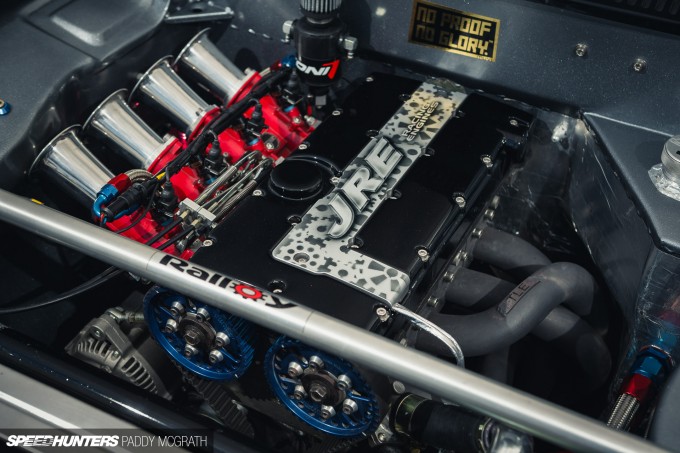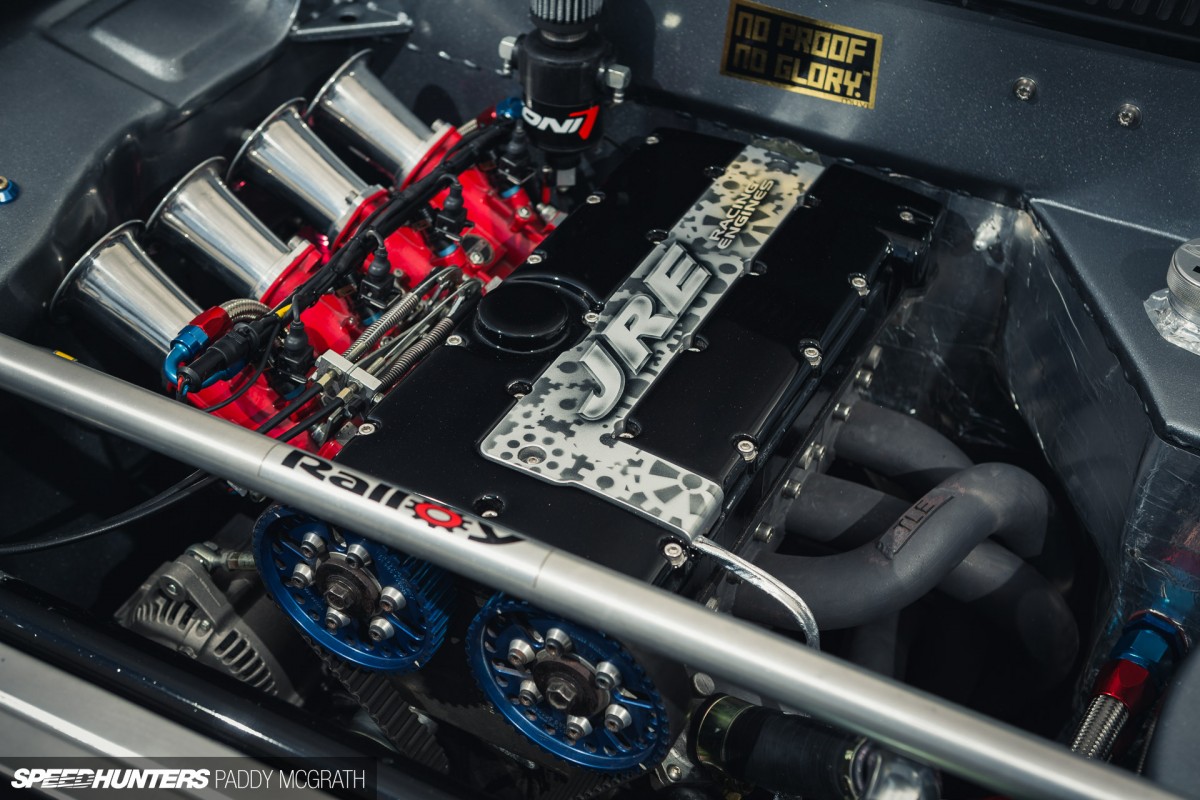 What really pushed Paul towards the Vauxhall motor though, was the sheer number of options and parts available to him. It's a proven engine with a huge amount of knowledge and expertise out there, so there's never going to be a 'what if' situation. It was a simple case of picking a combination of parts to build upon the stock engine's 150hp. 48mm Jenvey throttle bodies, an exquisite Tony Law exhaust manifold along with fully forged internals and custom camshafts and valving brings the total power output to 250hp and 189lbs/ft (256Nm).
In a world where 1000hp is becoming the norm for performance builds, 250hp may not seem like an awful lot. Because of the car's low weight, the XE is still providing this Escort with over 320hp per ton. That's far more than is required to put a smile on your face and allow you to post competitive times.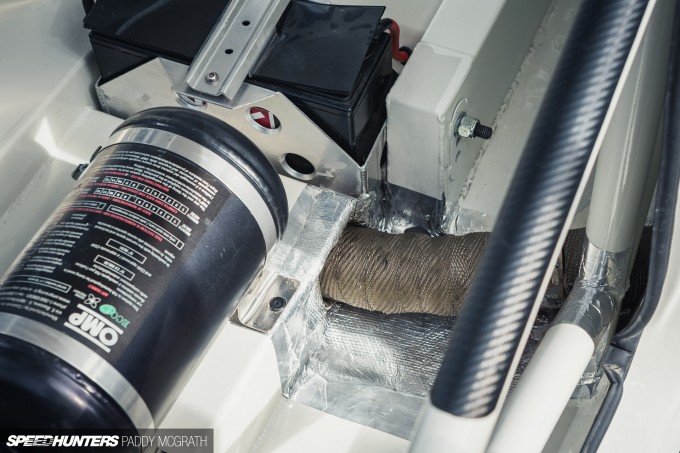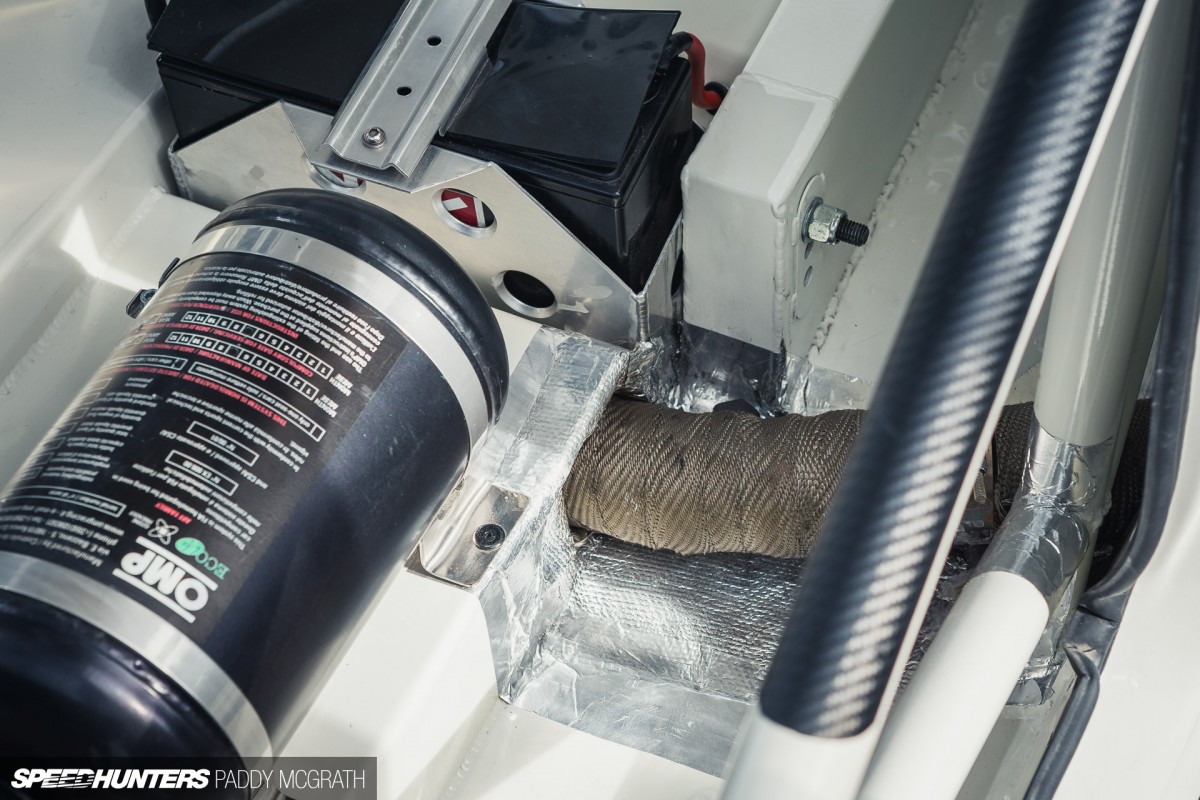 With the chassis sitting just 50mm from the ground, clearance would have been an issue for a traditional under and out exhaust system. Working its away alongside the gearbox and passing through the cabin the custom side exit system exhales into the atmosphere just behind the passenger door.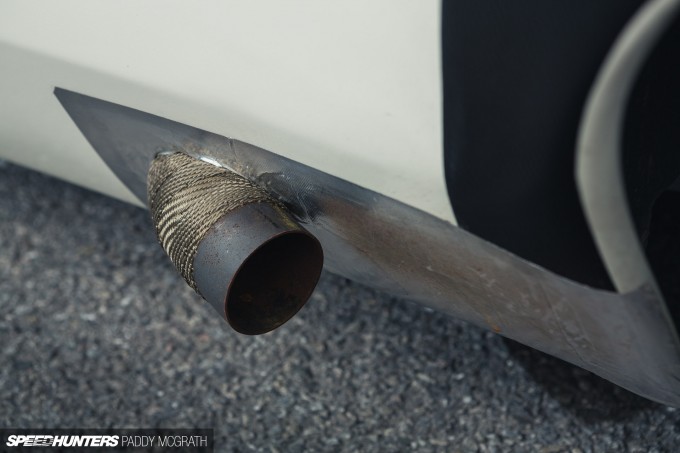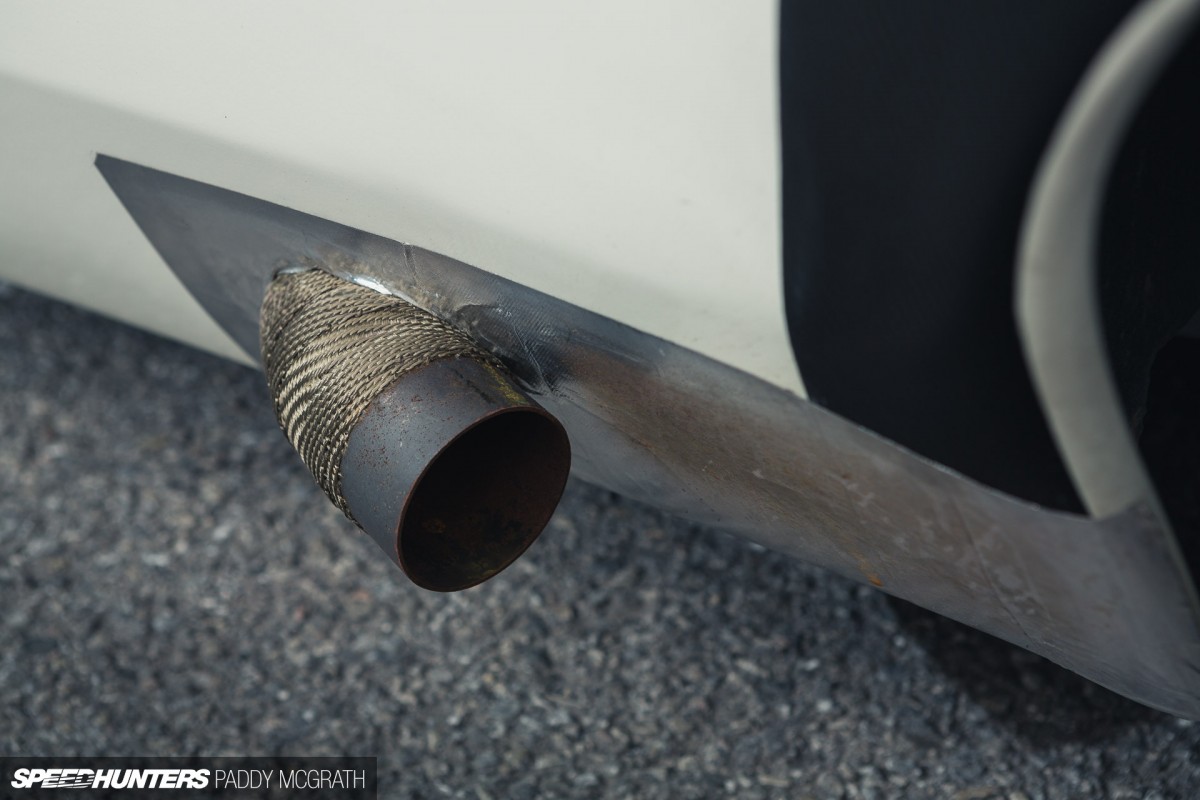 The shorter system also has the added benefit of saving weight and an increased exhaust flow.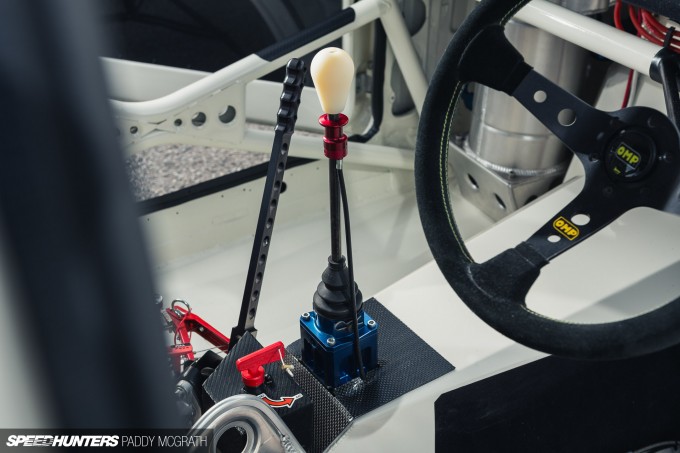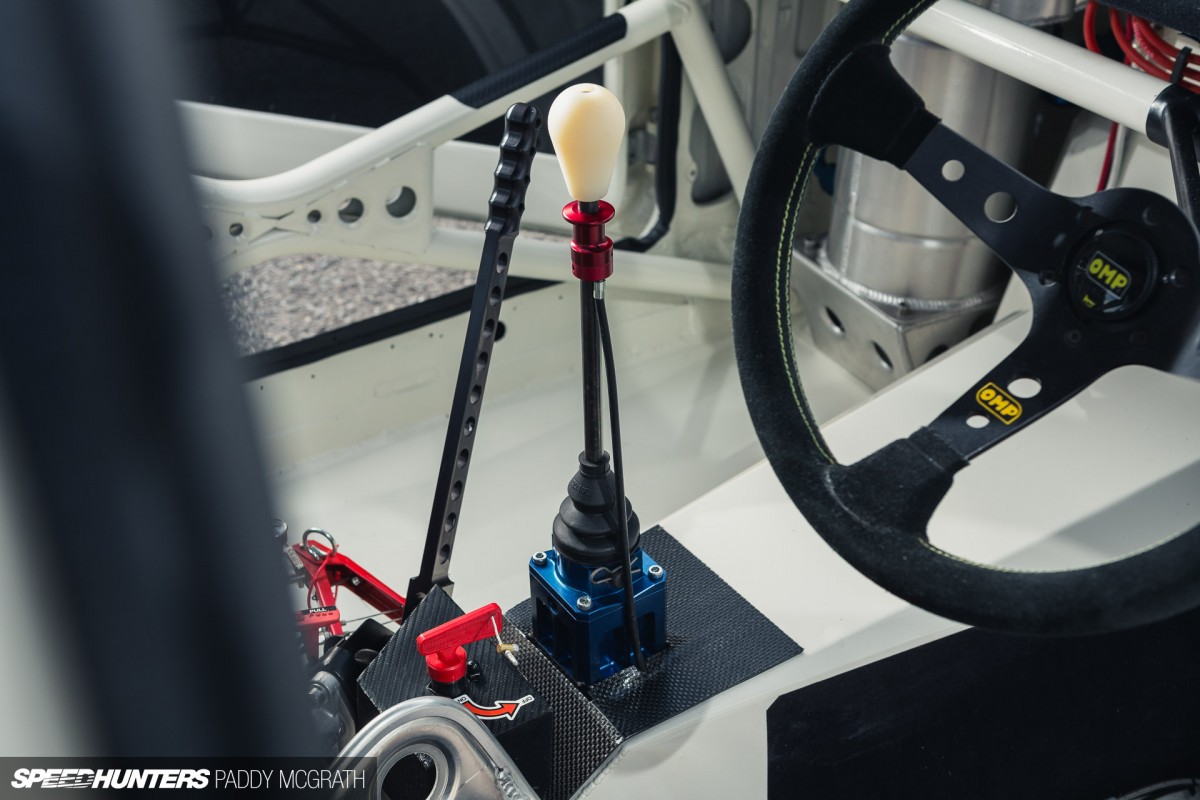 To ensure that there's no let up in the power delivery, the car has been equipped with a Quaife 60G sequential 6-speed with Bradley Motorsport matched ratios along with the required hardware for flat gearshifts. With its Dunlop slicks warmed up, the Escort is capable of sprinting from a standstill to 60mph in 4.3 seconds.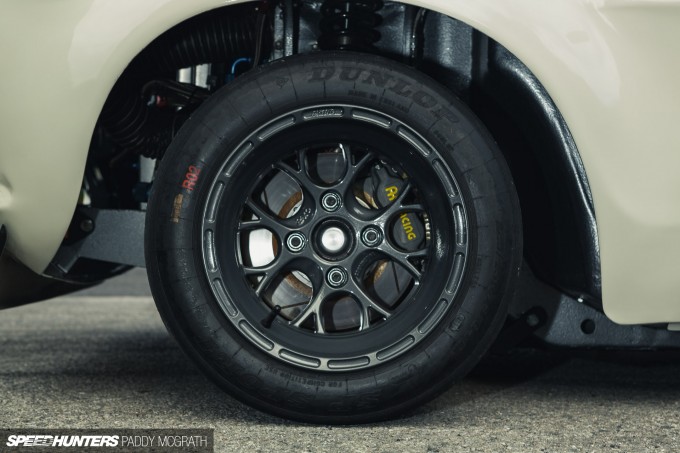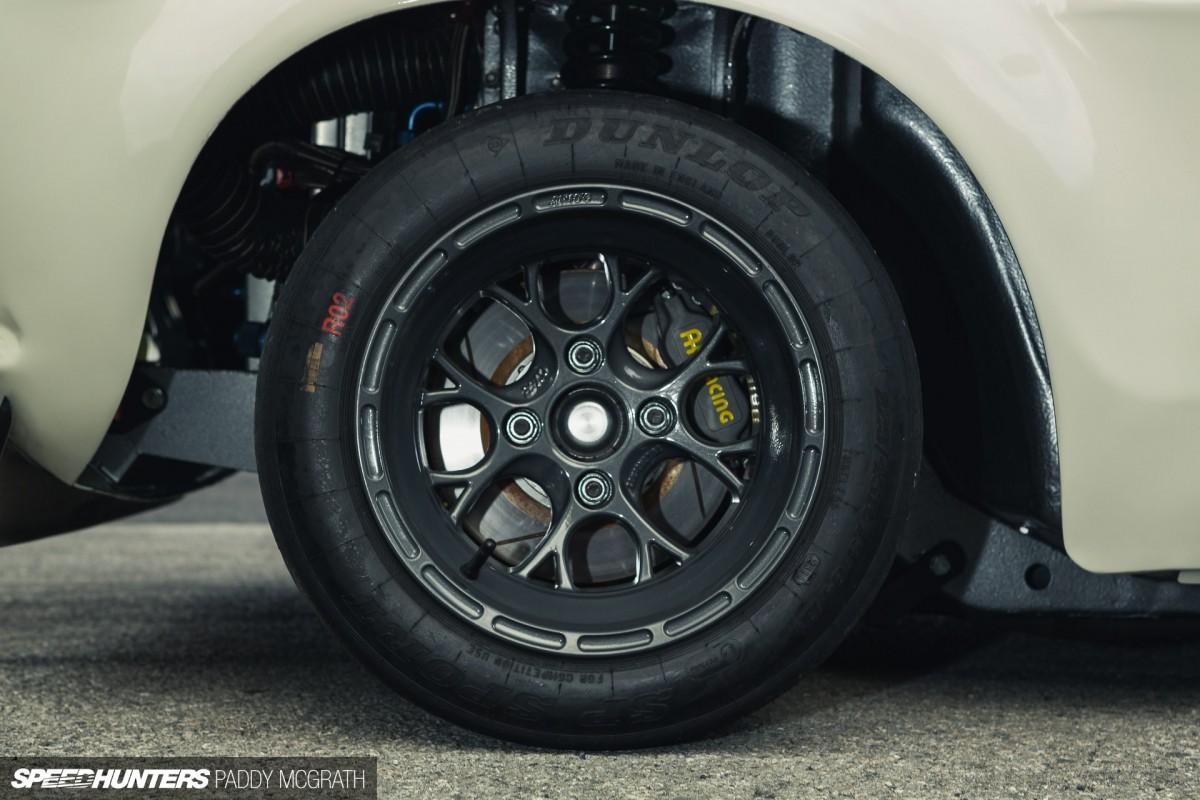 Helping it to return to a stationery position are AP Racing brakes, both front and rear. The lightweight Compomotive wheels help maintain the lowest possible unsprung weight.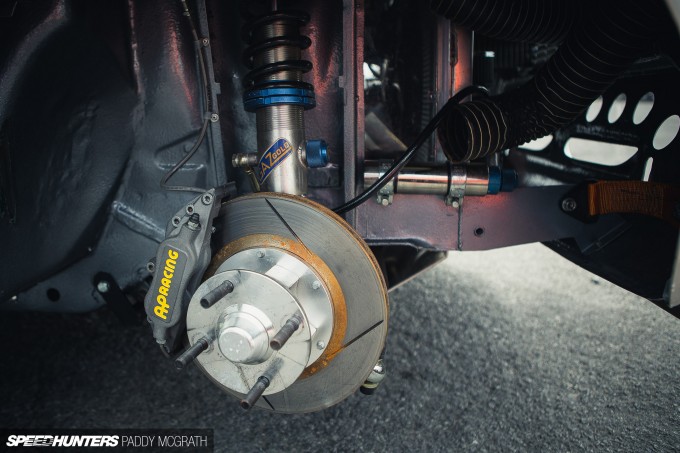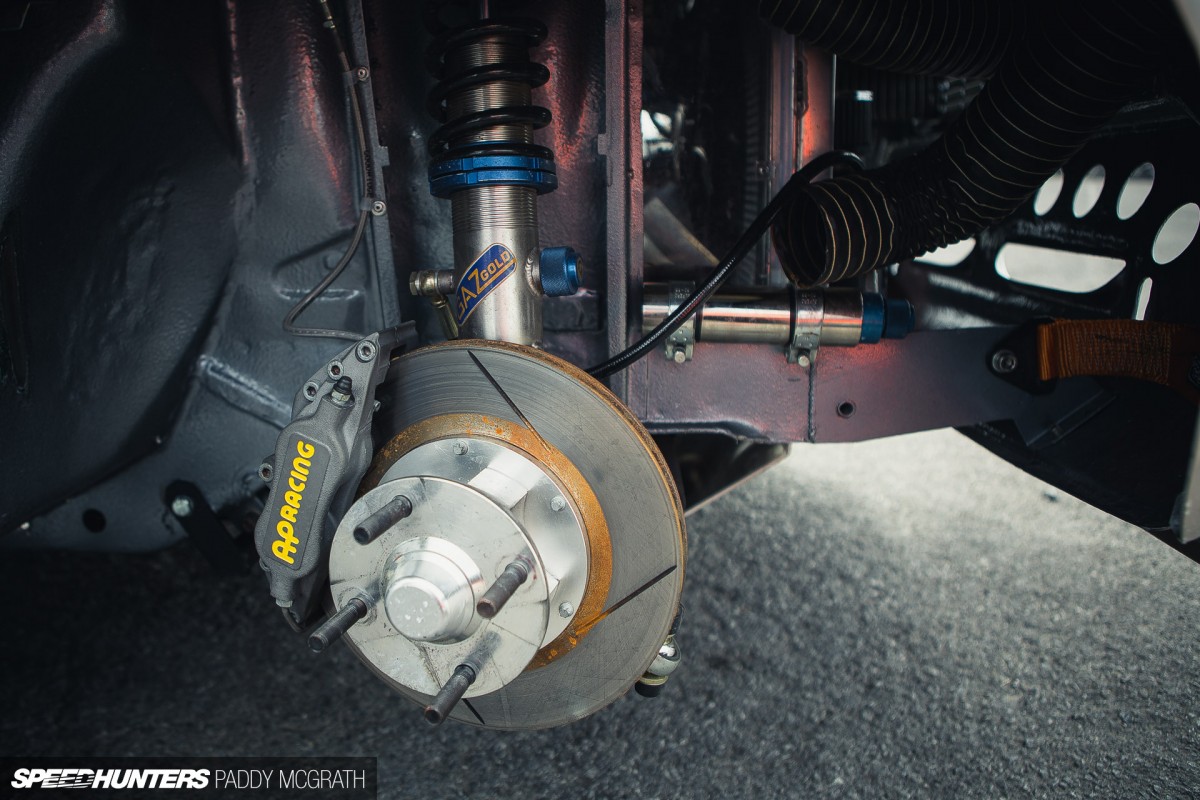 The suspension setup doesn't fall short of the mark either. GAZ coilovers both front and rear with remote reservoirs on the fully adjustable front end. The springs have been custom weighted to suit the lightweight Escort. As such, roll has been virtually eliminated with approximately 40mm of travel available. In case you haven't guessed by now, this is a track-only car.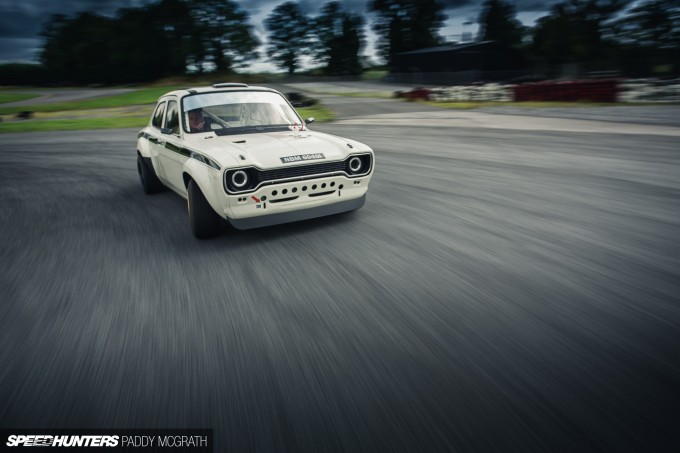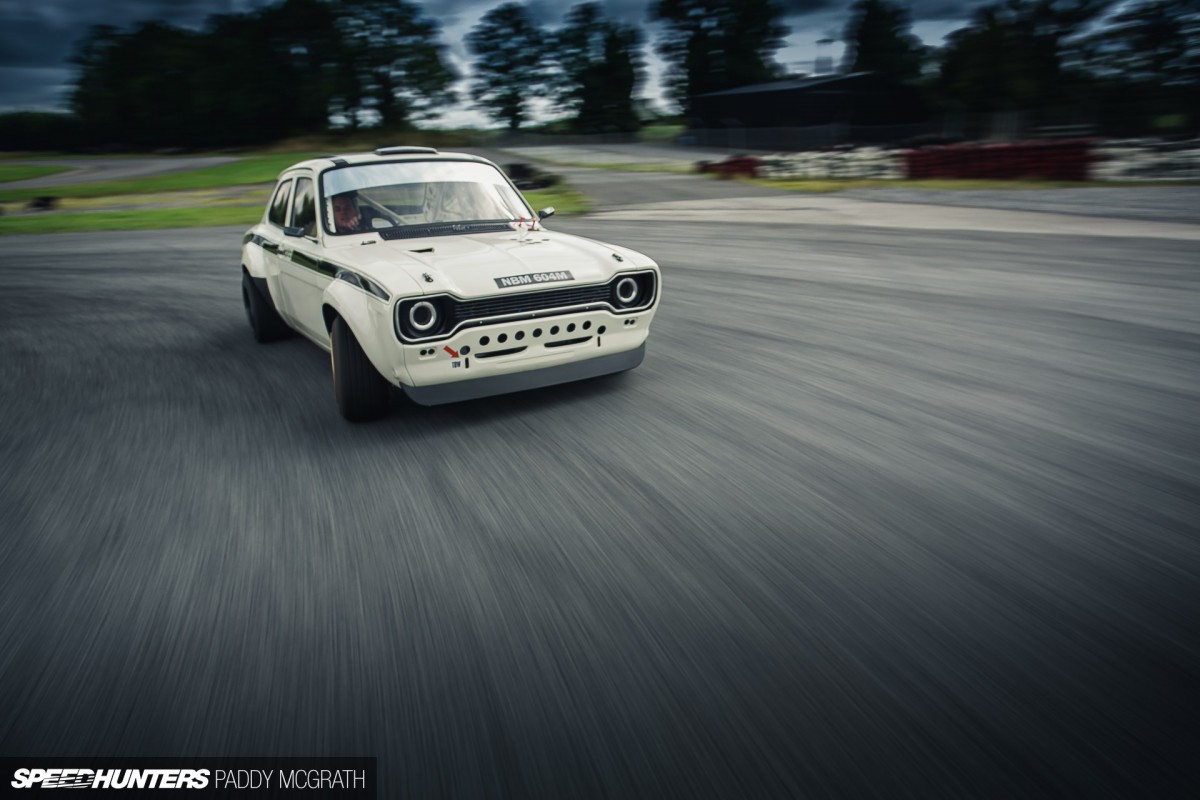 When I met with Paul to shoot the car, it was his first time driving it in any sort of anger. Watching him unleash the XE for the first time down the relatively short back straight in Tynagh, Co. Galway, you could immediately sense the happiness and relief the car brought him. Everything will always work in theory, but it's not until you turn key and lay rubber that you can honestly know if the hundreds if not thousands of decisions you've made were the right ones.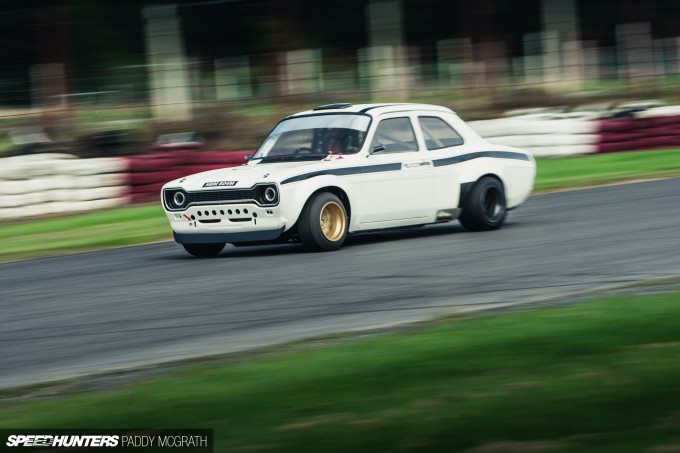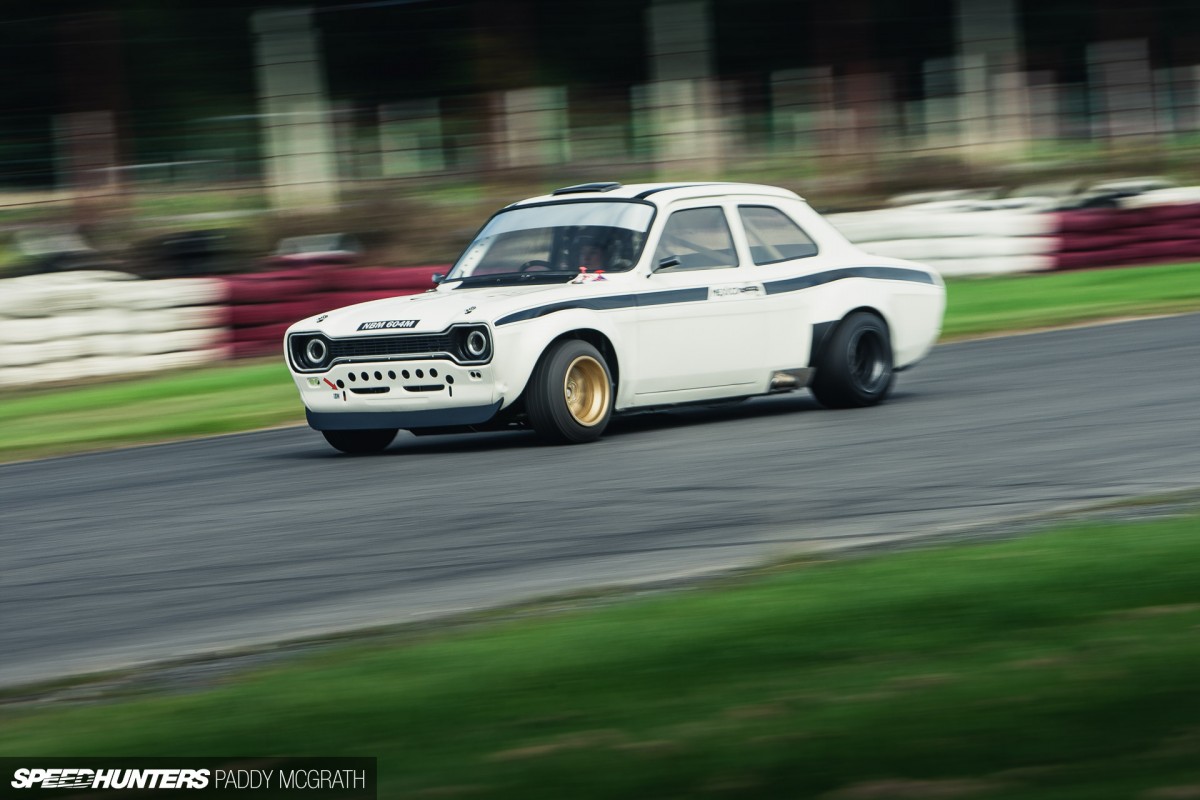 The low-slung Escort absolutely ripped around the track, with the immediately identifiable pops on every flat upshift being accompanied by the incredible induction roar that only a naturally aspirated car of this ilk can produce. Aural perfection.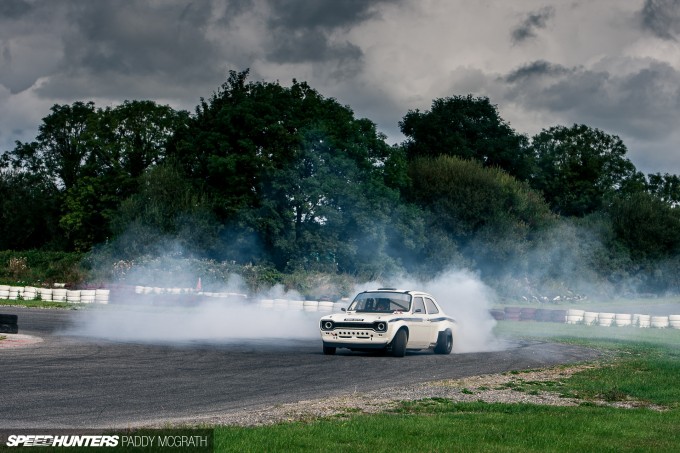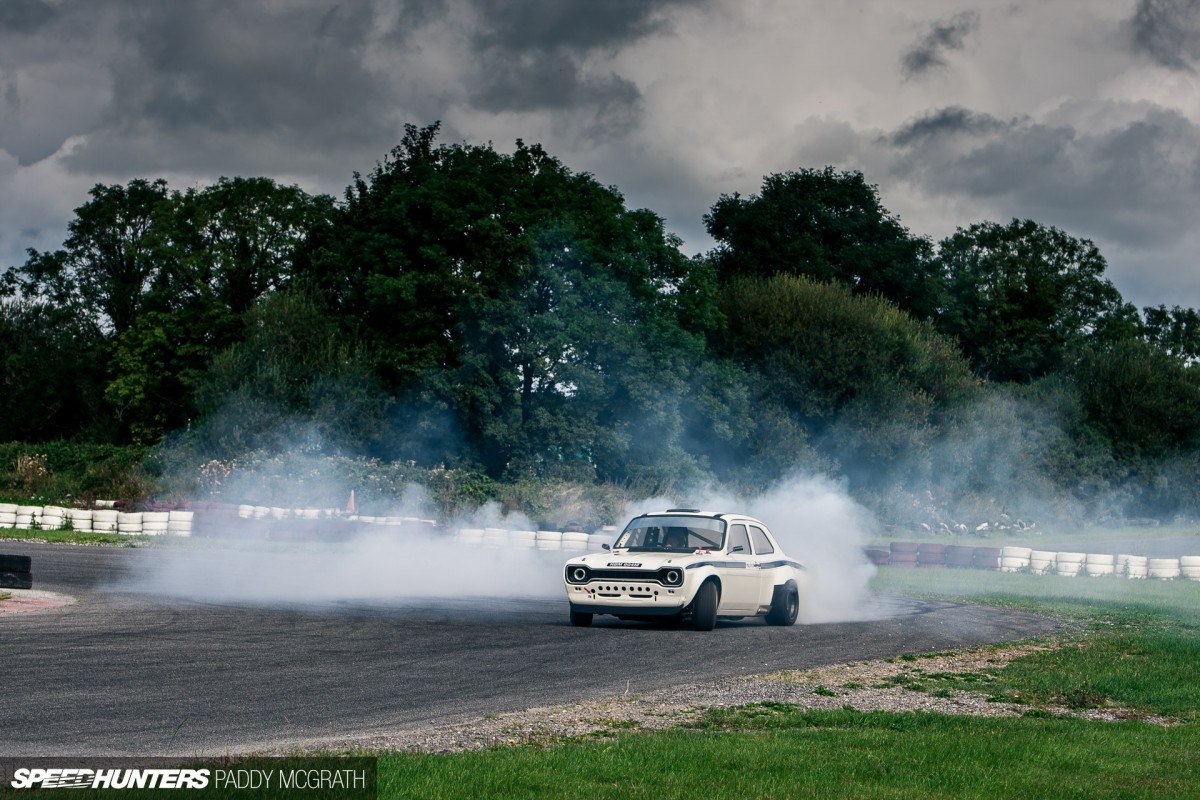 Before our time on track was up, Paul delivered the required amount of post-build celebratory donuts at the bottom hairpin, shattering the peace of the Irish countryside in quite some fashion.
I think there's something we can all take away from a build like this. Sure, there are the hundred small details which can be incorporated into our own cars and builds. What we really all should learn from Paul's build is to aim to build without compromise, follow your own ideas and plans and that sometimes, it's okay to step across the battlefield and get help from the proverbial enemy. You might be surprised to discover what you have in common…
Paddy McGrath
Instagram / Twitter: @pmcgphotos
paddy@speedhunters.com
Cutting Room Floor