AED
Last weekend, I was once again invited to check out Nitto Tire's Auto Enthusiast Day (AED) in Anaheim. From the get go, these events have been a huge success, and both the Arlington, Texas, AED in May, and this event in California seem to be growing in size every year.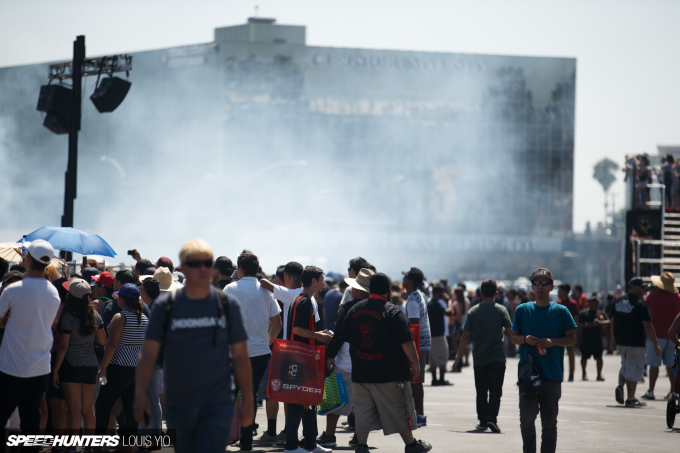 With no spectator charge, the turnout is usually comparable to a big sporting event. I don't know the exact number of people that showed up in Anaheim this year, but 10,000 probably wouldn't be too far off from the actual number.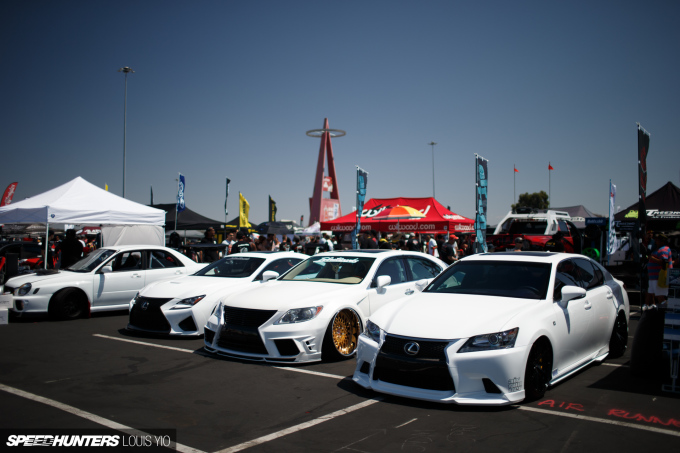 The Anaheim AED takes place at Angels Stadium, which makes it pretty centrally located and easily accessed by most auto enthusiasts in the greater Southern California region. Aside from the fact that the event is free, the diversity amongst vehicles that turn out for it seem to really draw the crowd in, and for this post I've picked out a few of the cars that stood out to me. Enjoy!
On The Road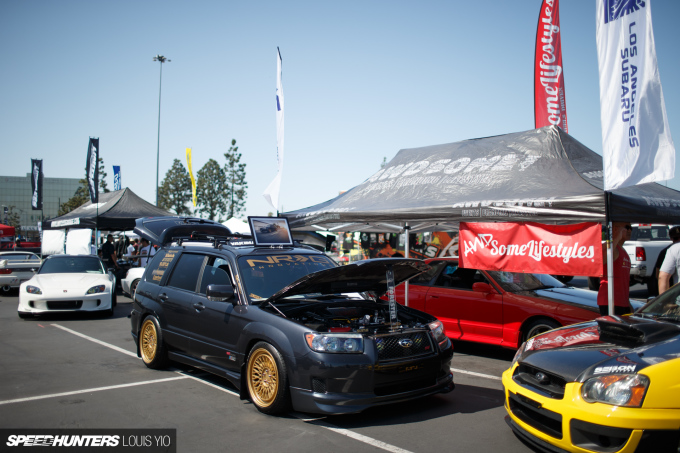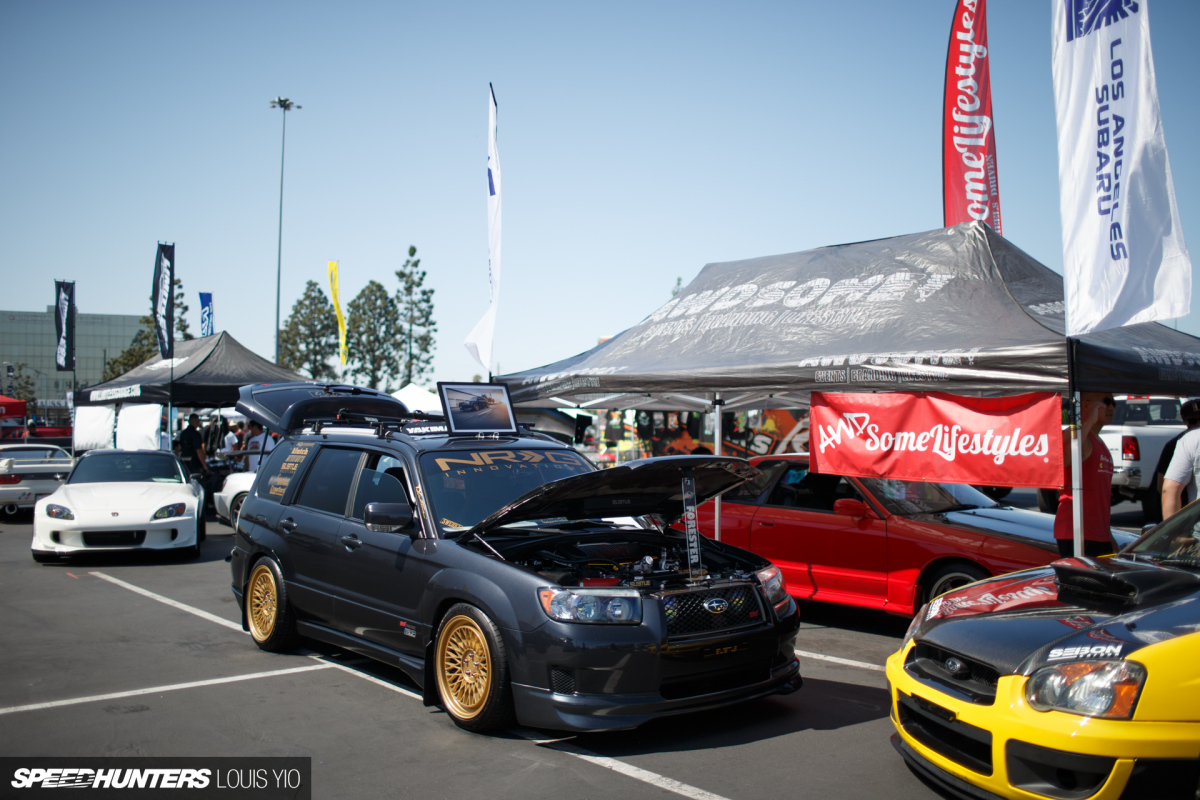 I really don't understand why there aren't as many Subaru Foresters as clean as this example around. The second-gen Fozz is almost the perfect super sleeper; it's basically a soccer mom car that can keep up with a 350Z. What's not to like about that?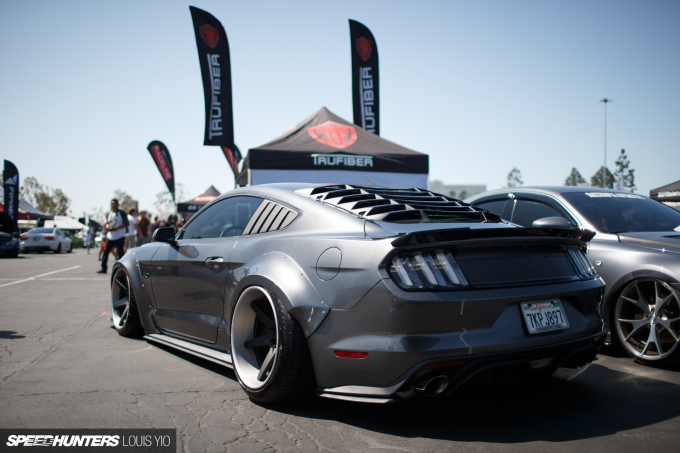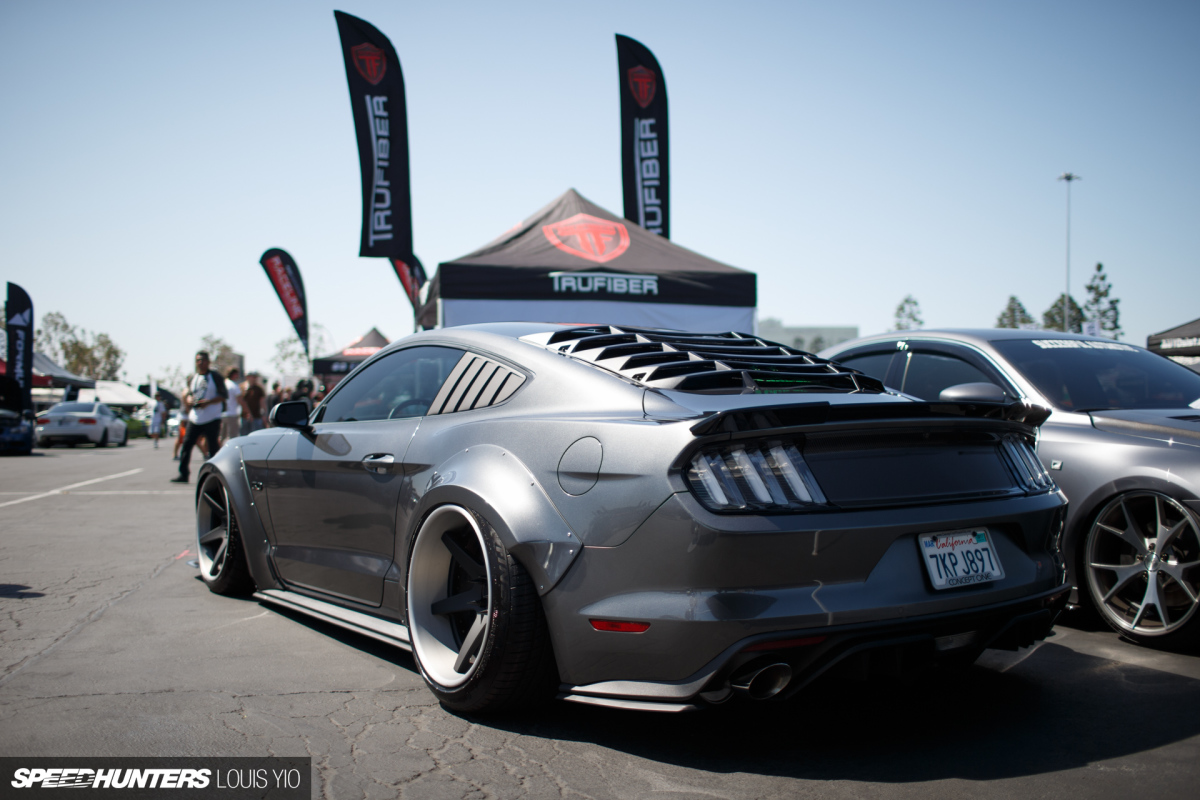 Since the launch of the S550 Mustangs, I've been seeing many more modified examples than with previous models. I'm really digging the rear window louvers on this one.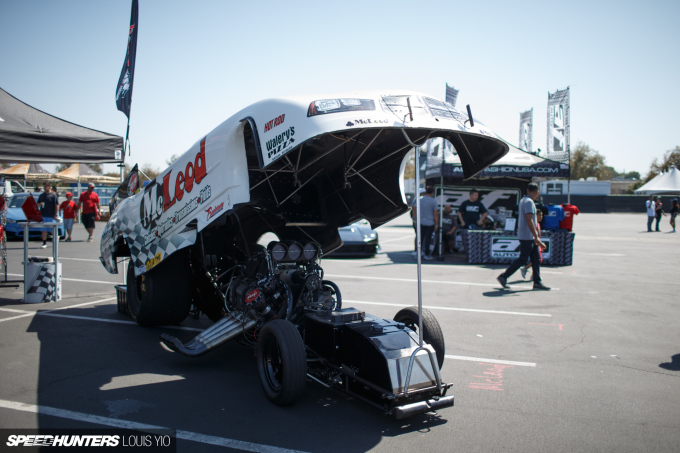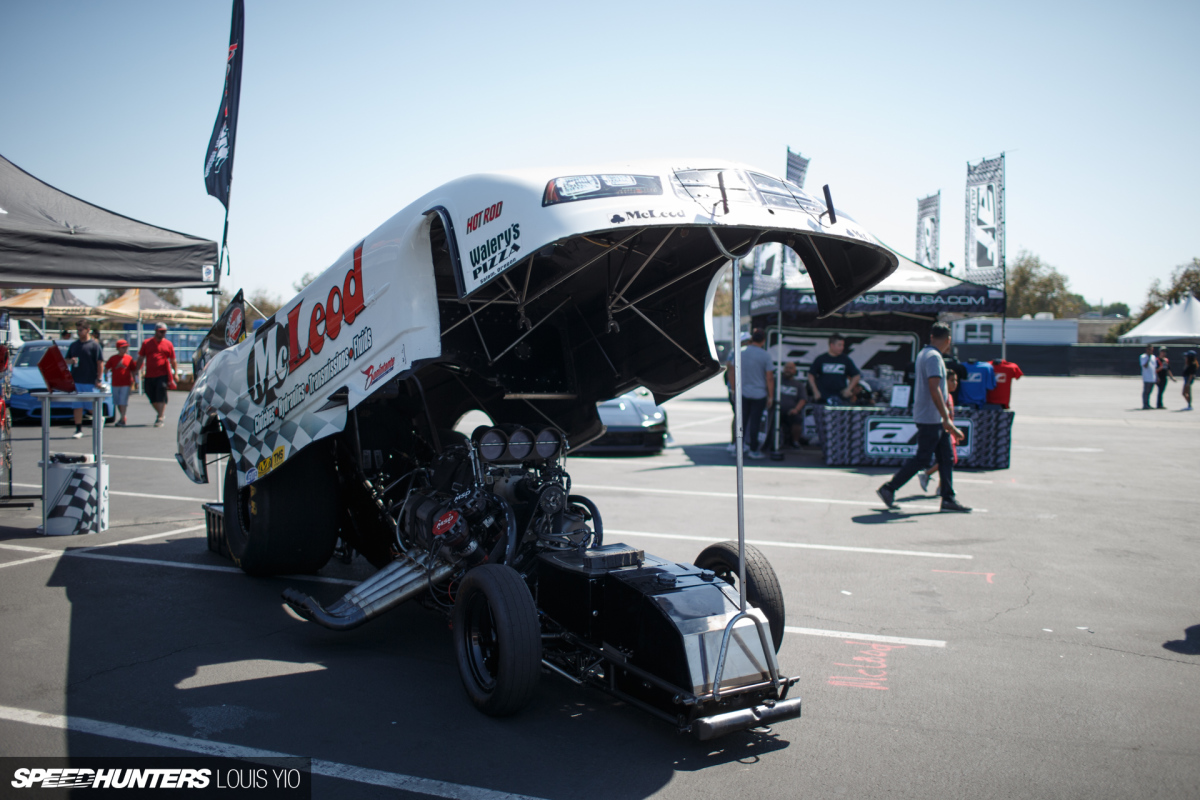 After experiencing the sights and sounds of NHRA funny cars earlier this year, I've been eager to attend drag event to watch these things go at it 100 per cent. Seeing one at AED will do for now though.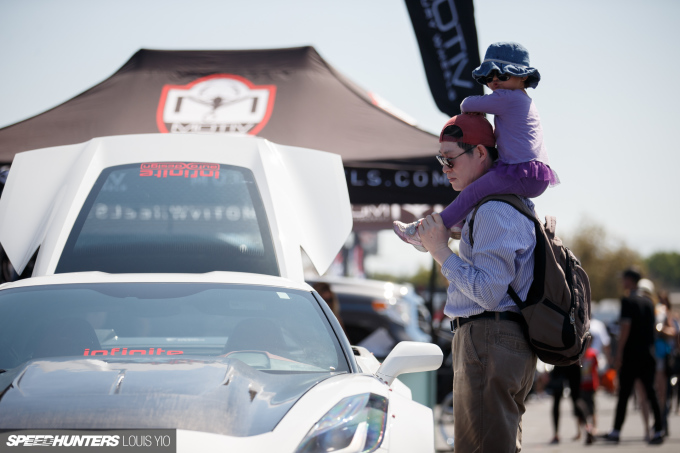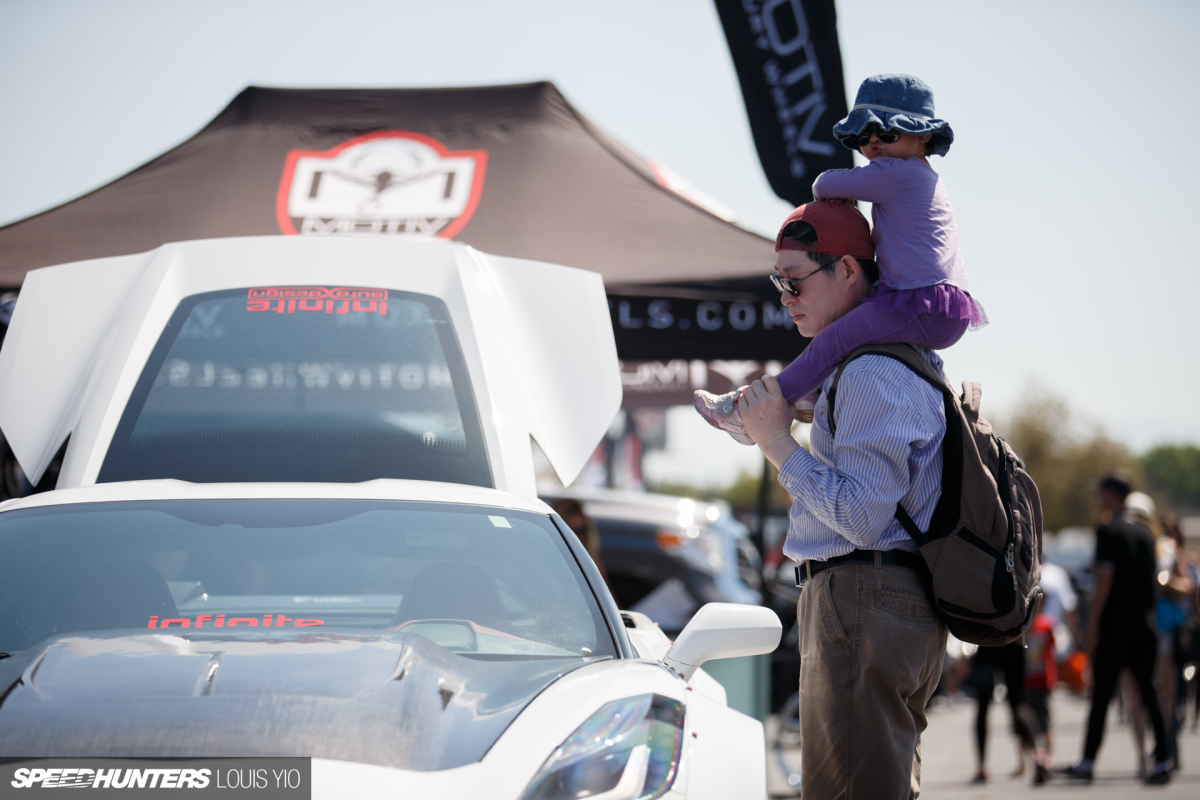 This image seems like an accurate depiction of my future.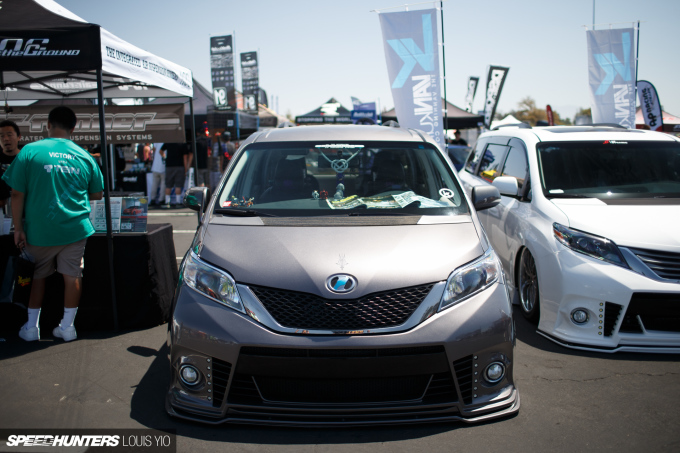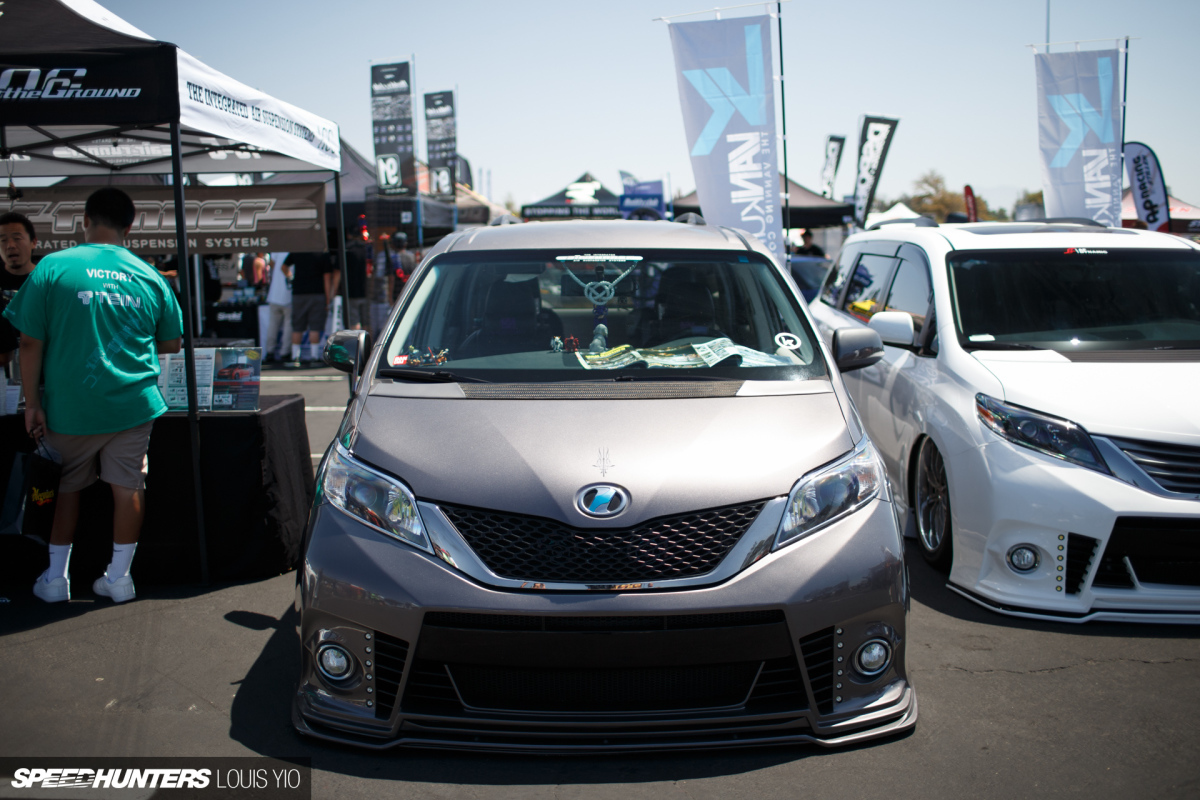 I didn't see many slammed, JDM-style minivans at AED last year, but this time around it was a bit different. After seeing what Bisi Ezerioha did to his Honda Odyssey, I'm starting to think these modern family haulers can be fun.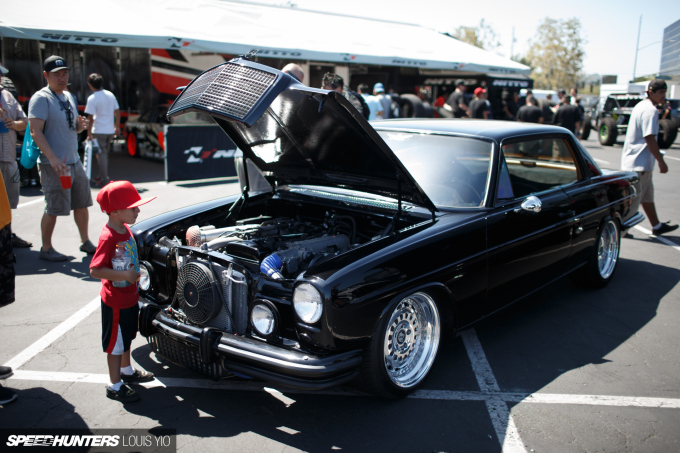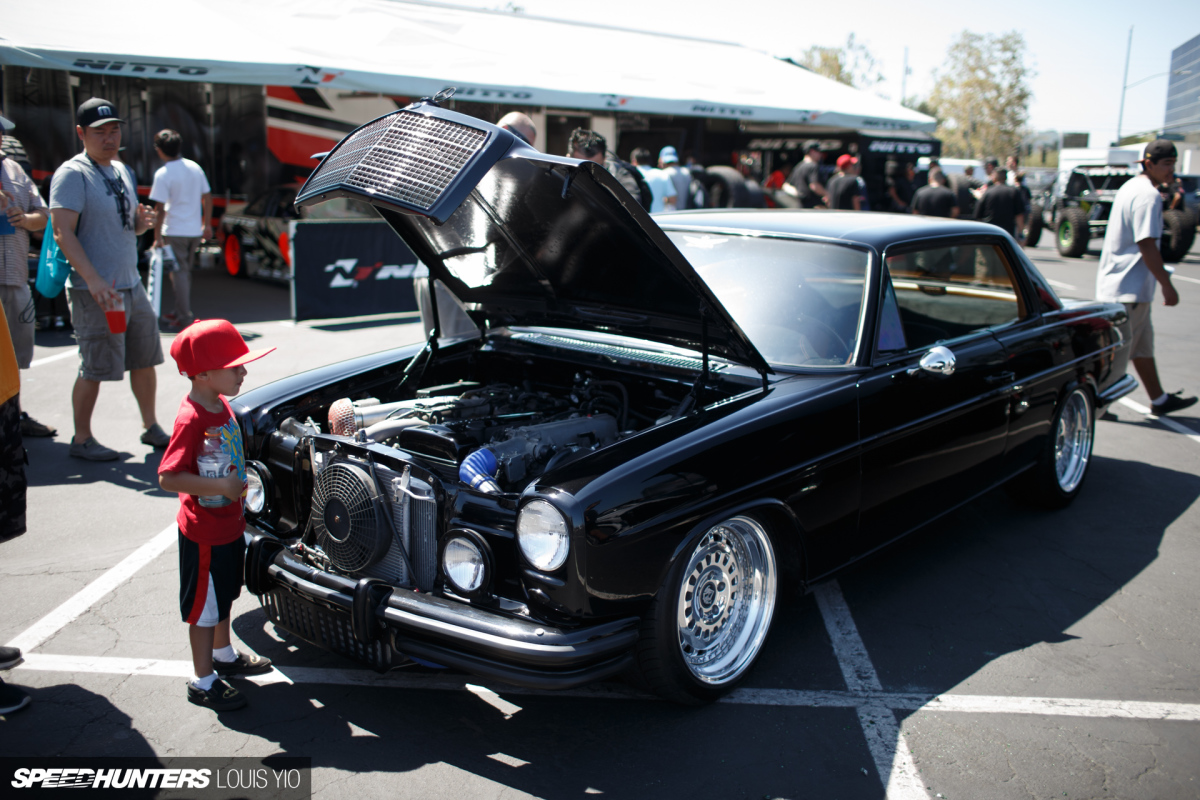 Just like the kid in the image, I was also drooling over this 2JZ-powered Mercedes.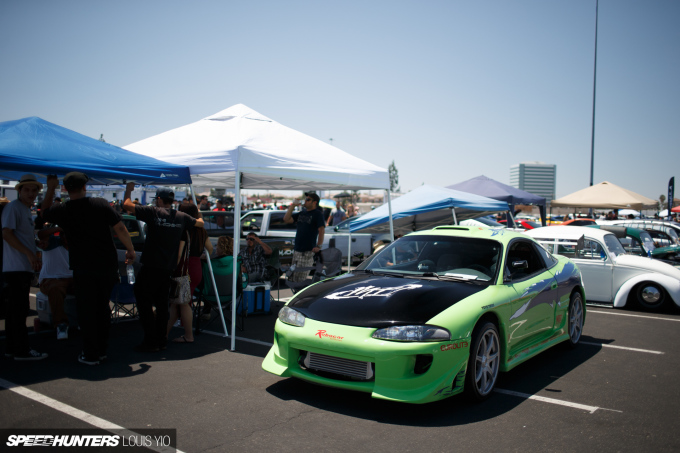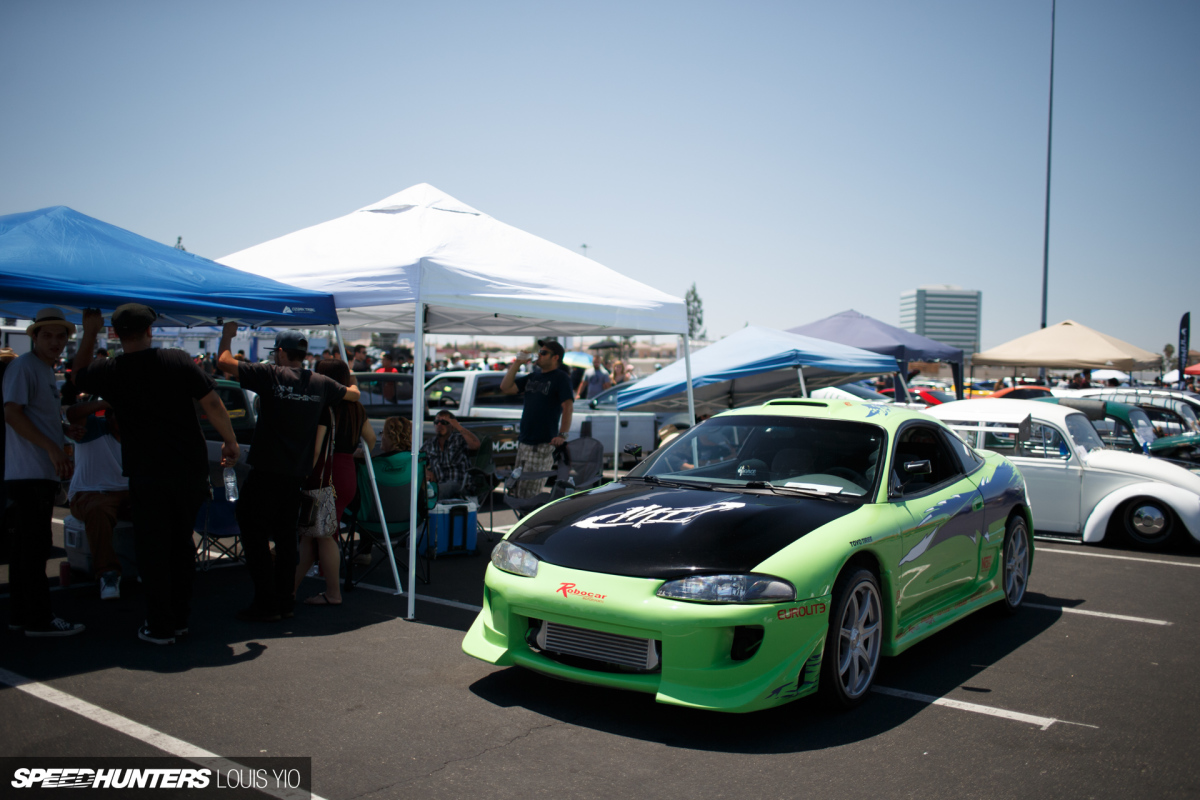 Many classic quotes from The Fast And The Furious were heard around this particular Mitsubishi Eclipse.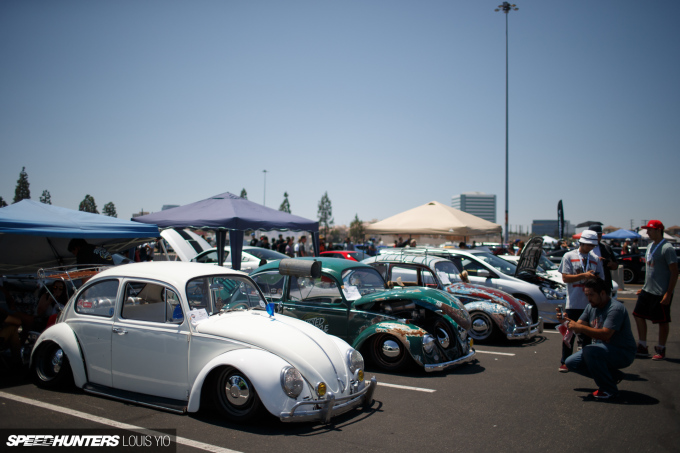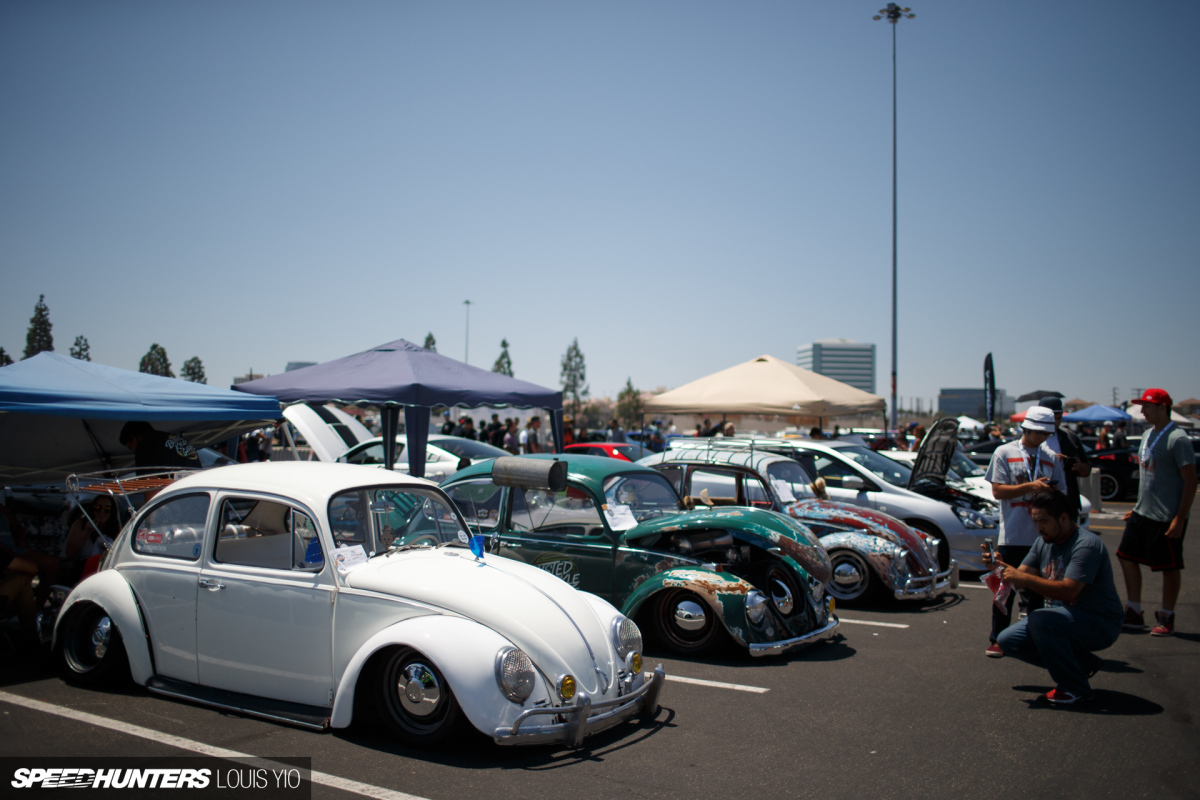 It's not a car show in SoCal without Beetles.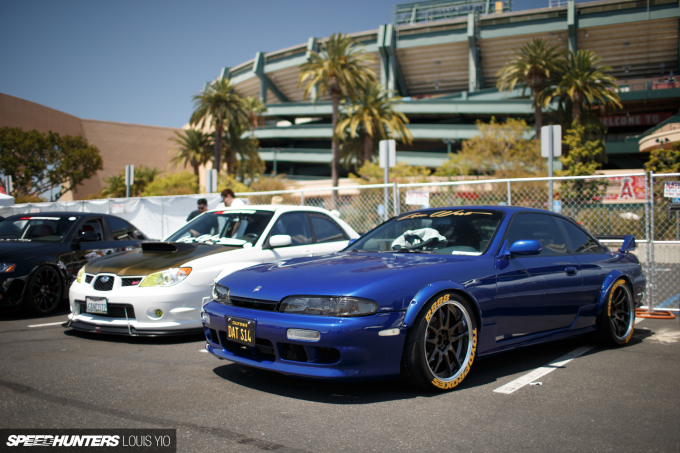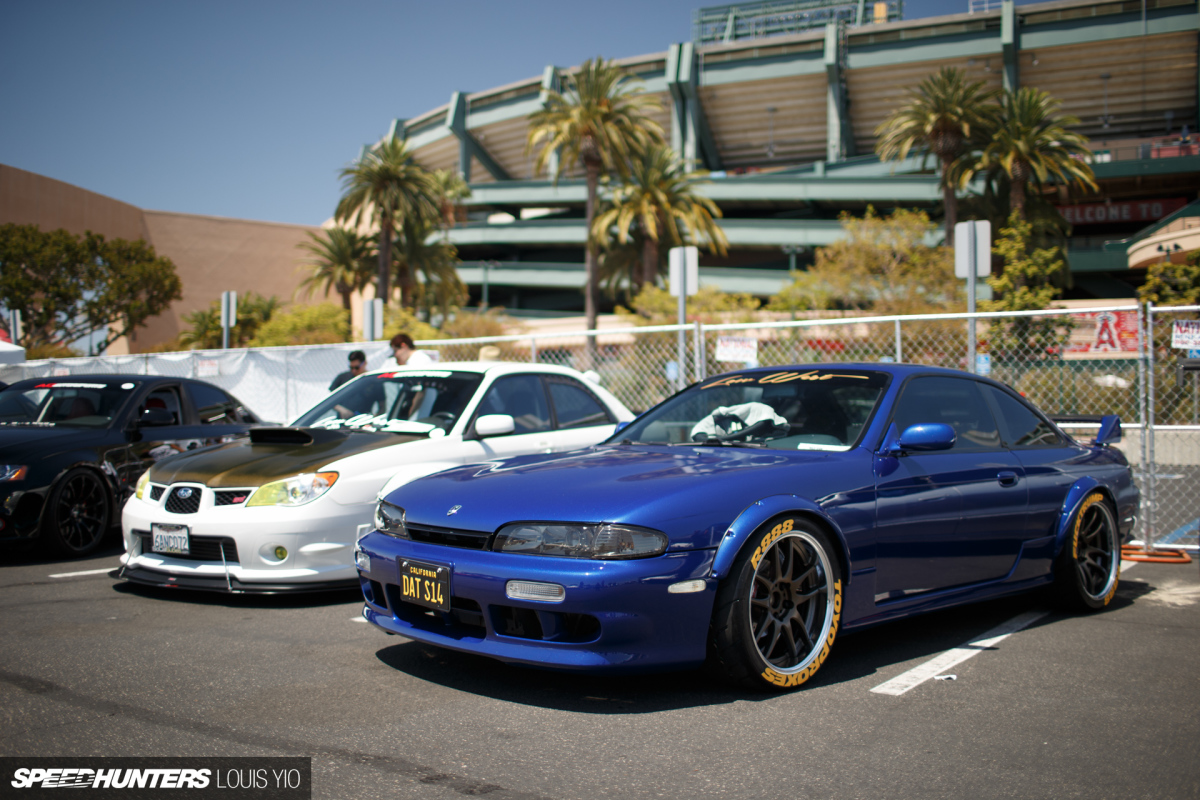 Can you guys see what the letters on the rear left tire spell out?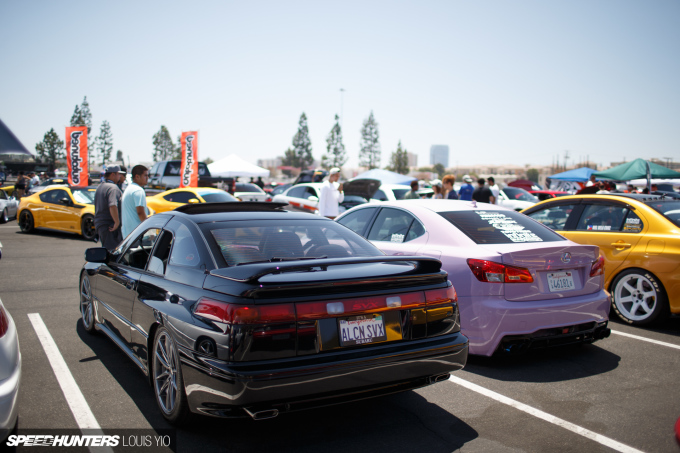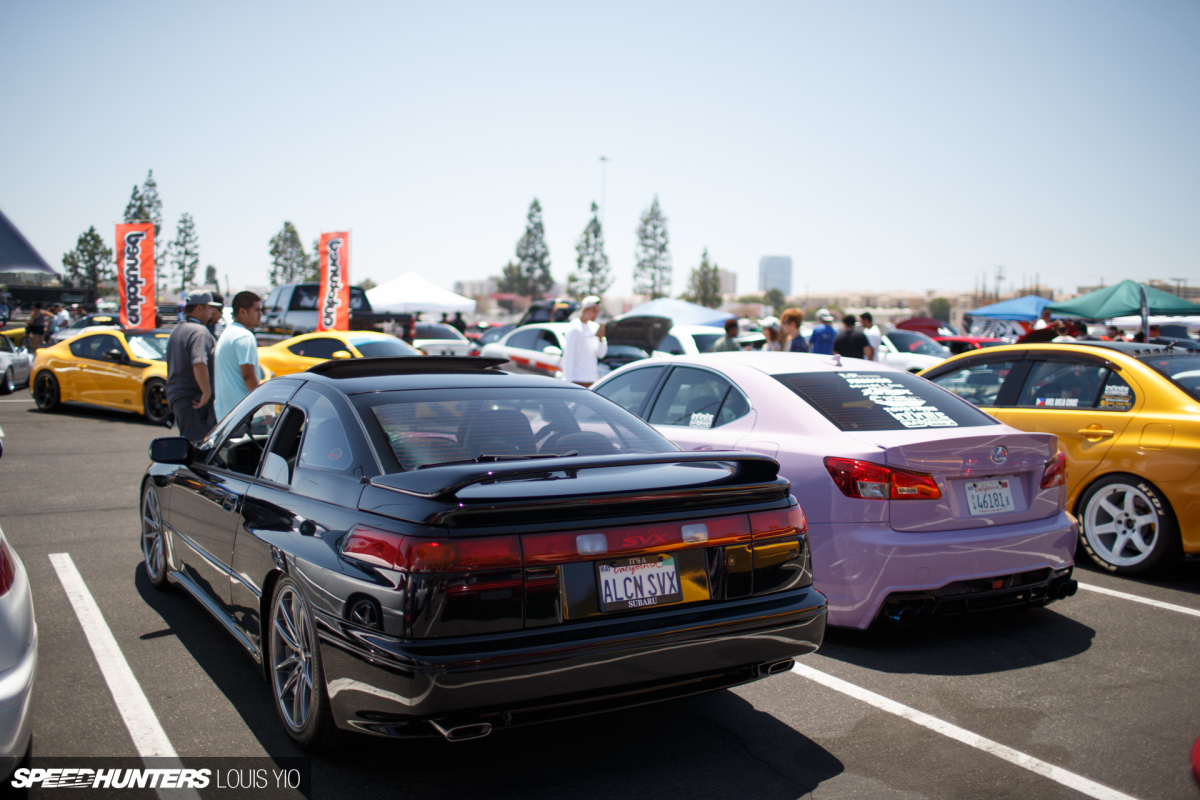 The rare Subaru SVX is car I've only seen a handful of times in person, and when that's happened they've usually been beat-up examples. So, it was nice to finally see a clean SVX like this one.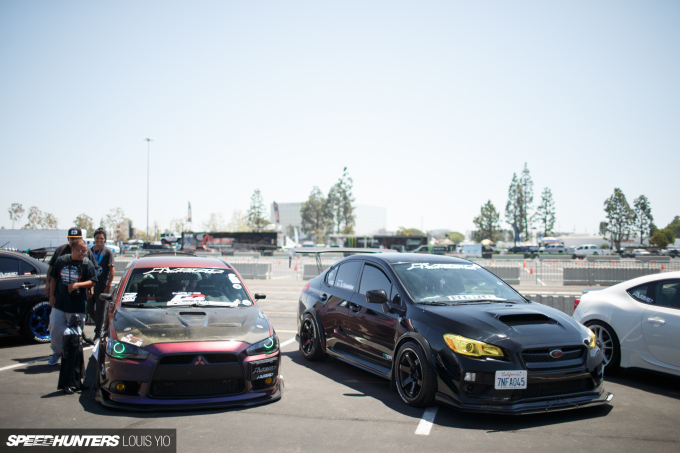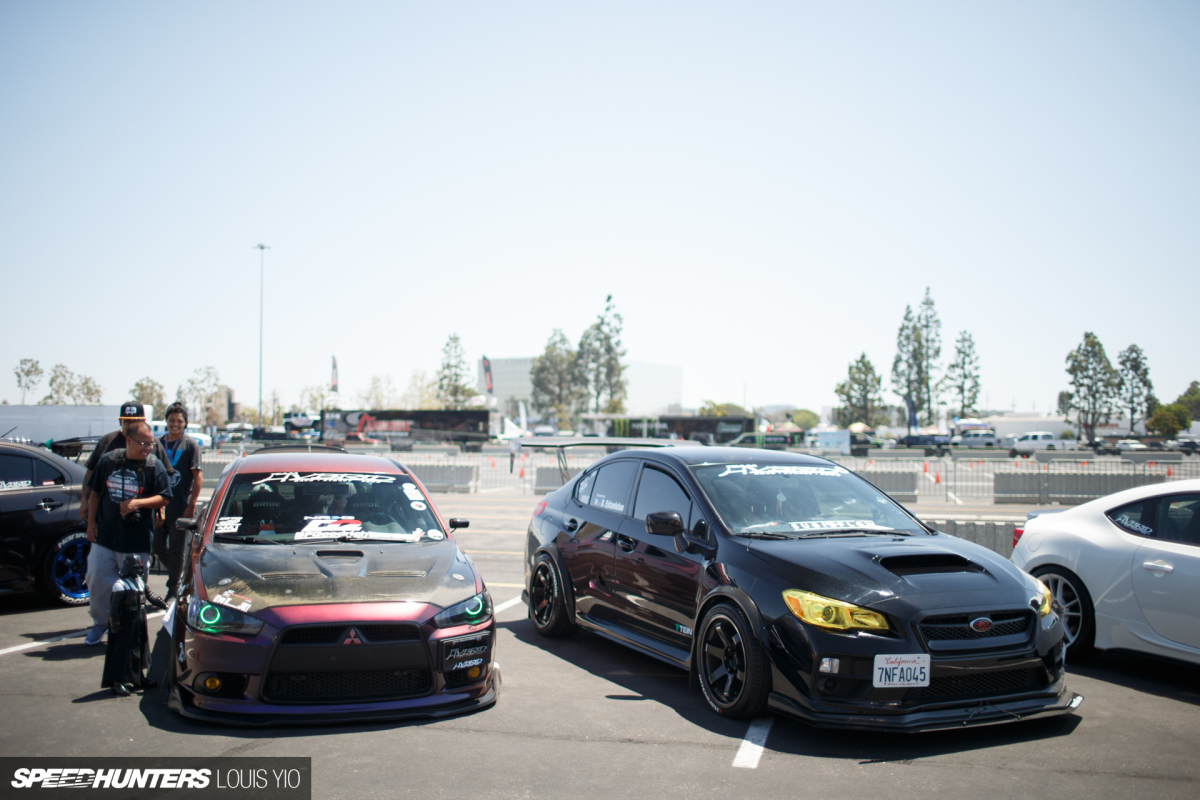 Frenemies.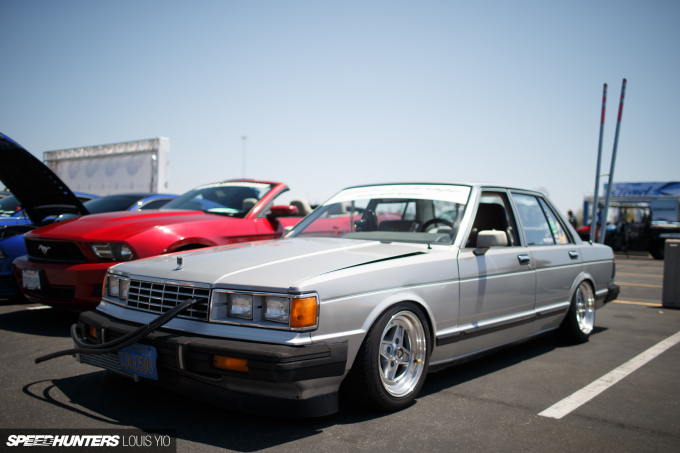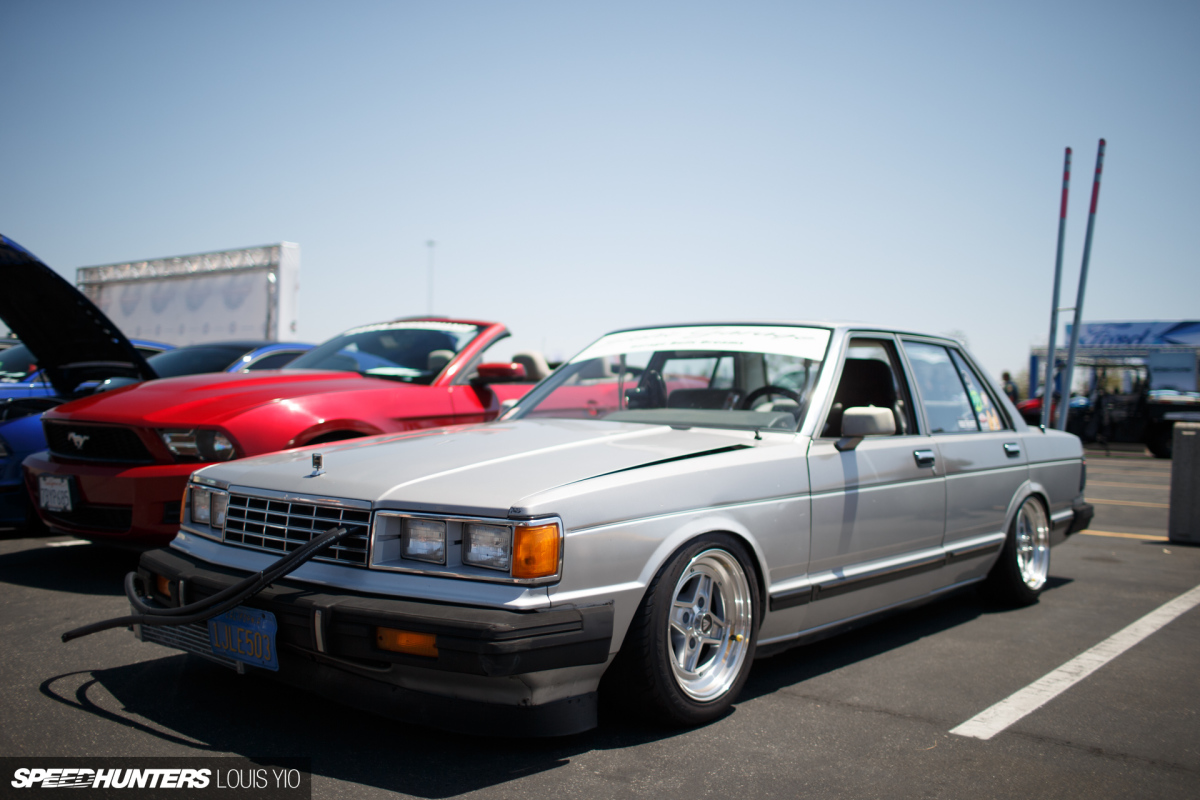 The full bosozoku style hasn't really carried over the Pacific too well, but there are a few subtly modified examples like this Maxima roaming the streets of California.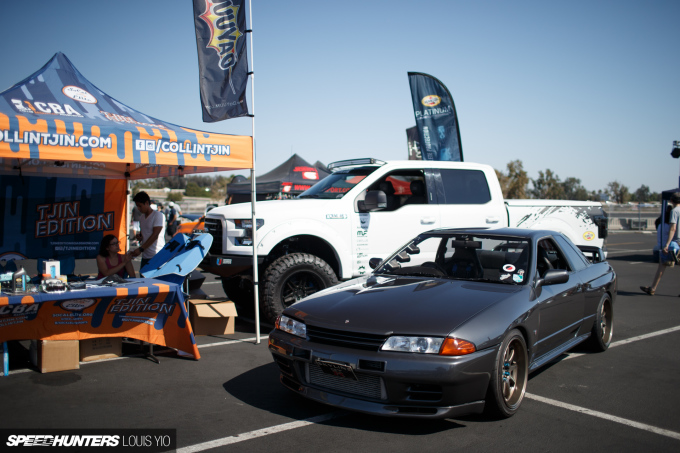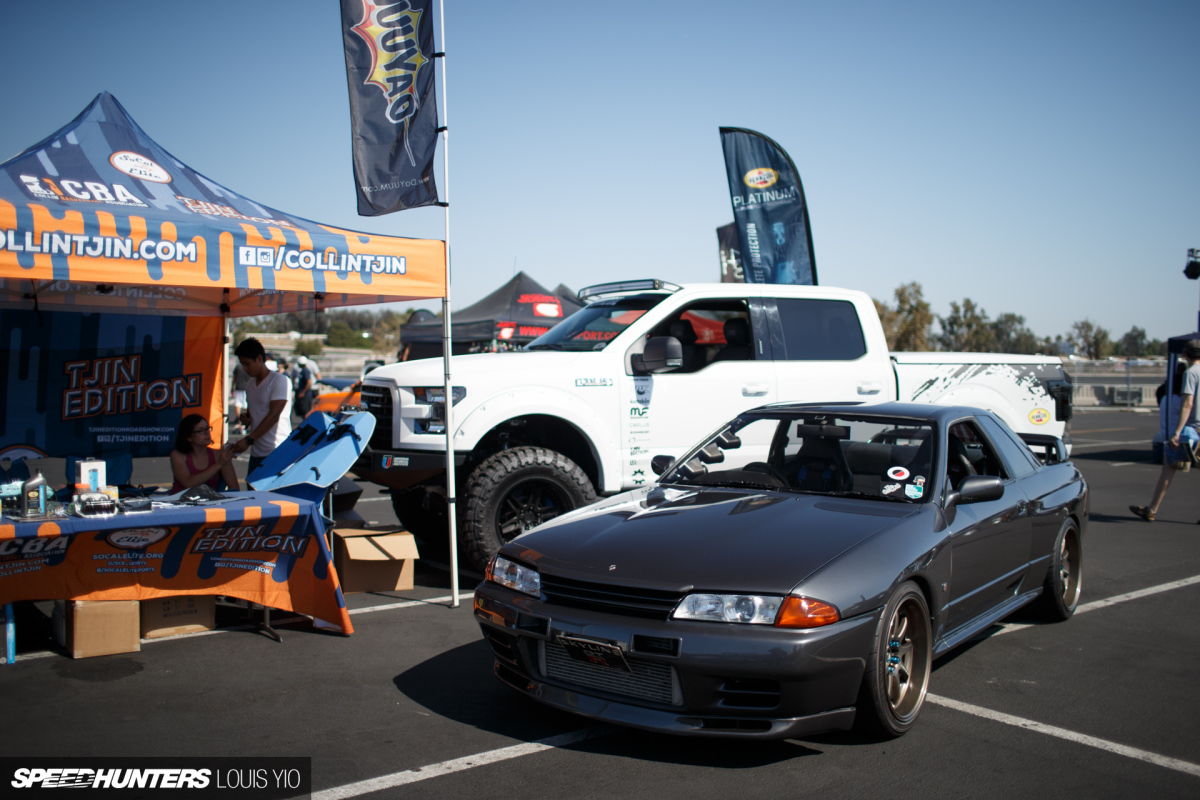 I couldn't leave this BNR32 Skyline GT-R out. These things are still a rare sight on the streets, but they're becoming a bit more common at shows now that it's technically legal to own one in the States (excluding California).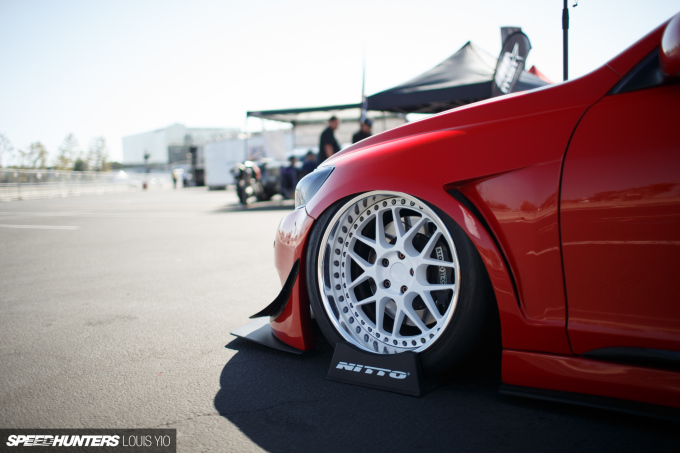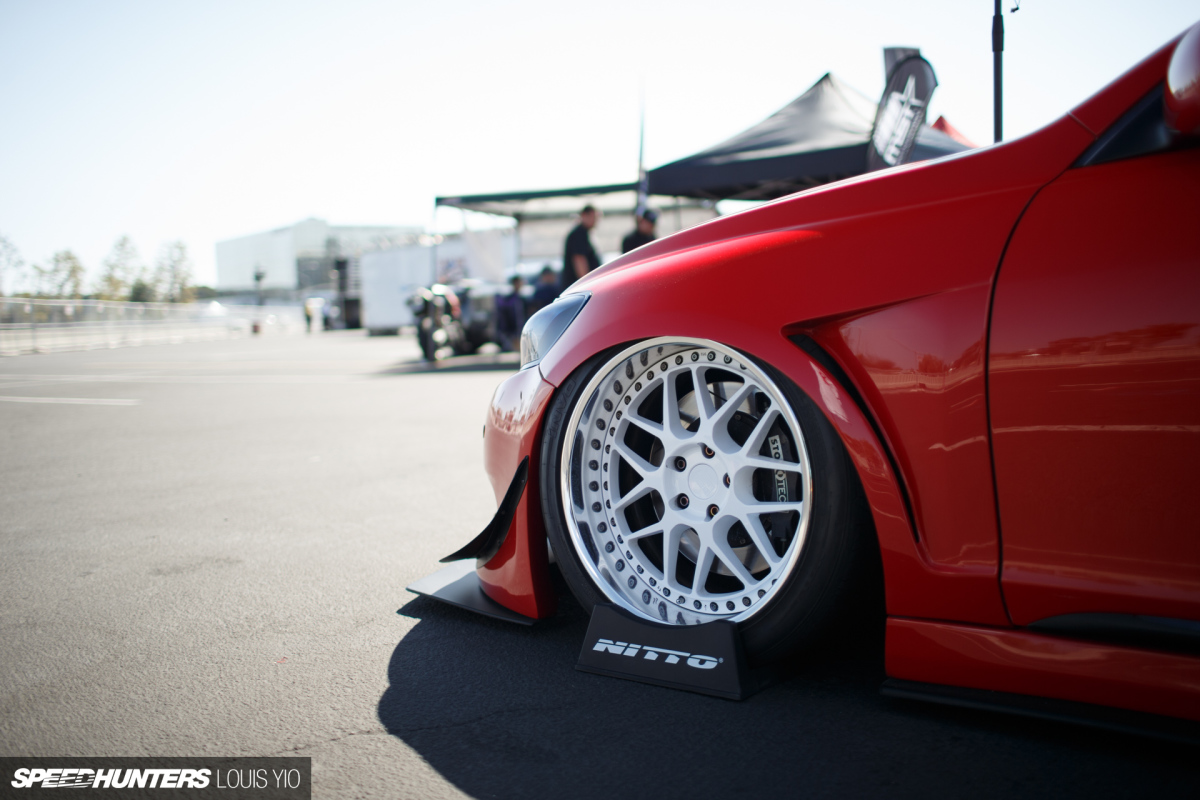 Pop quiz: Can anyone remember what car this is and when it was featured on our site?
Off The Road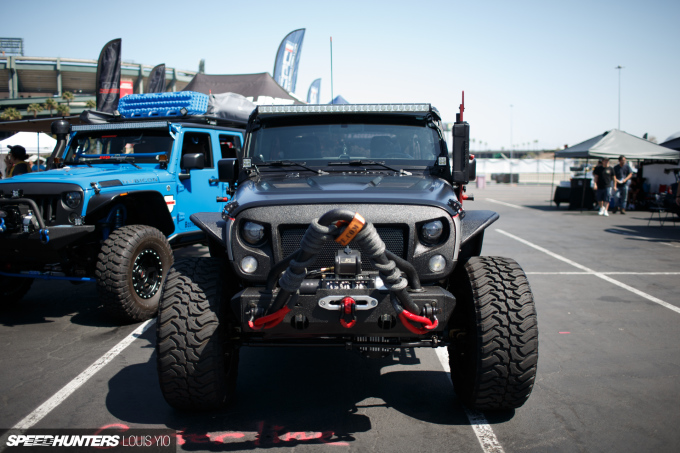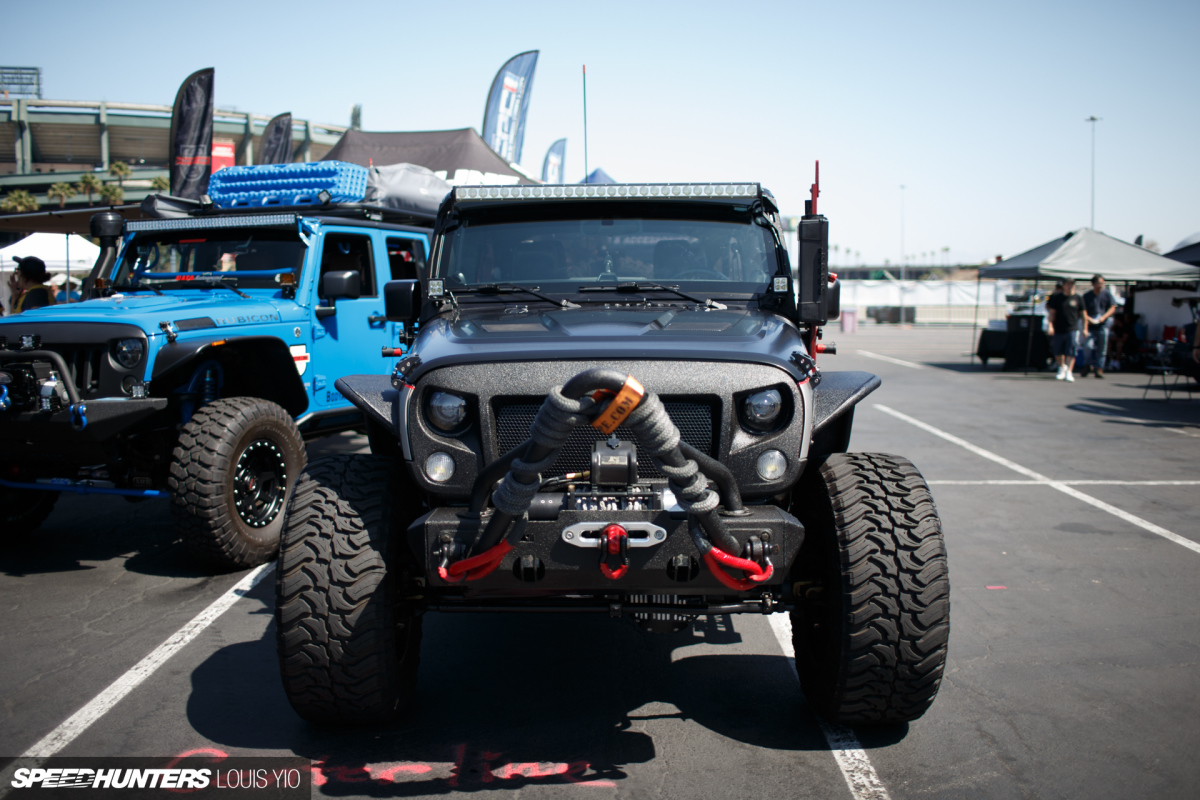 Last year, there were a few serious off-road vehicles at AED, but for 2016 Nitto invited along many more of these awesome pieces of engineering.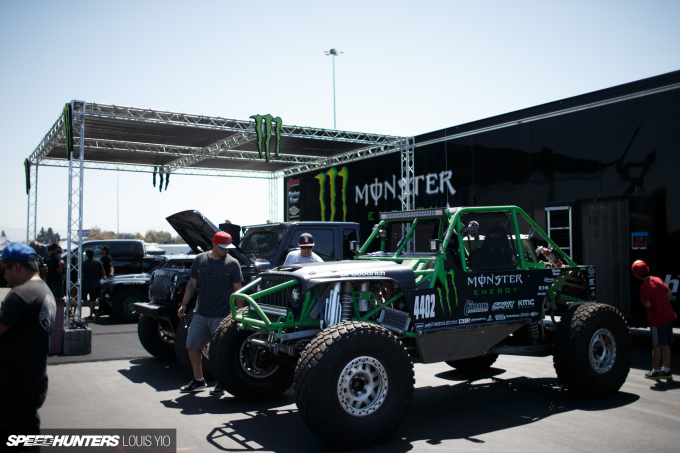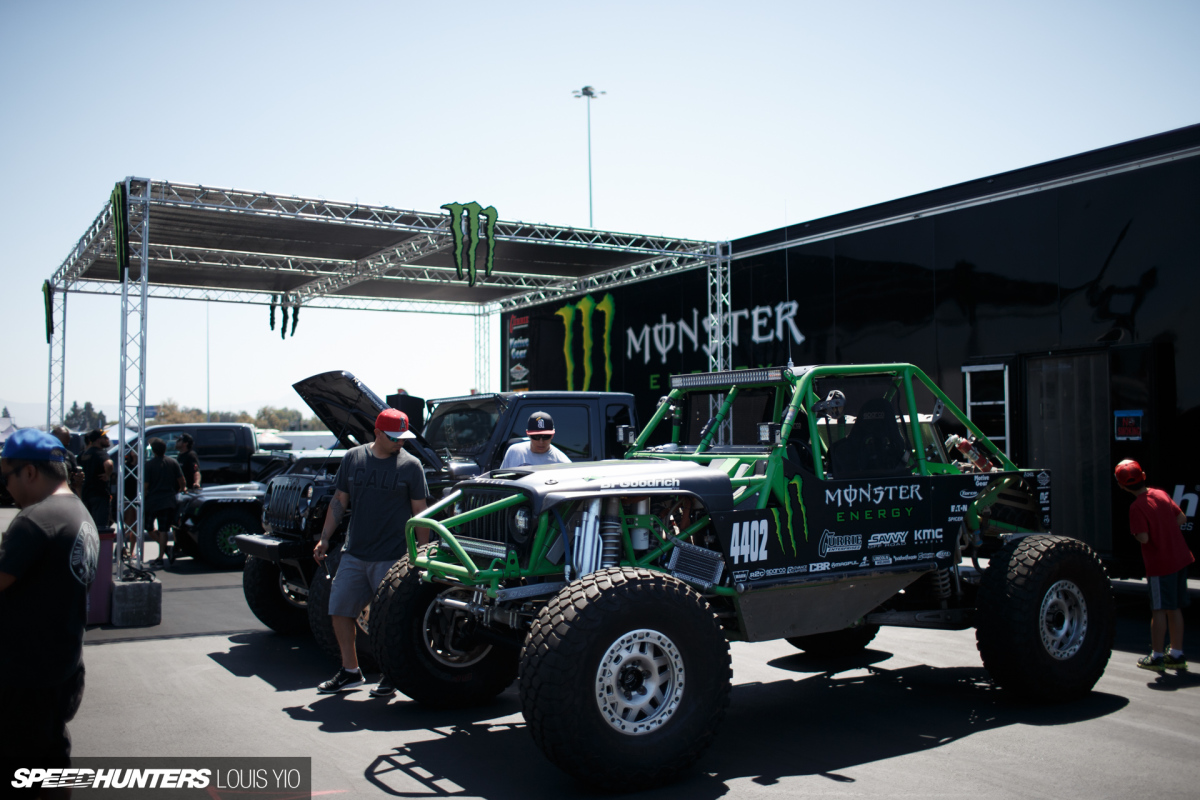 Currie Enterprises brought out Casey Currie's KOH16 crawler for display, among other vehicles.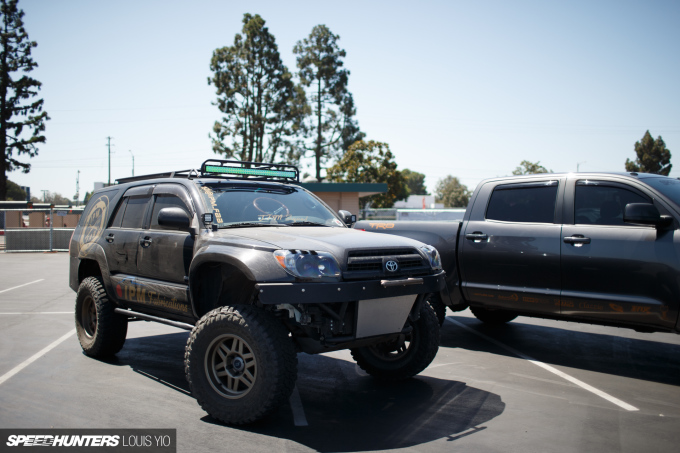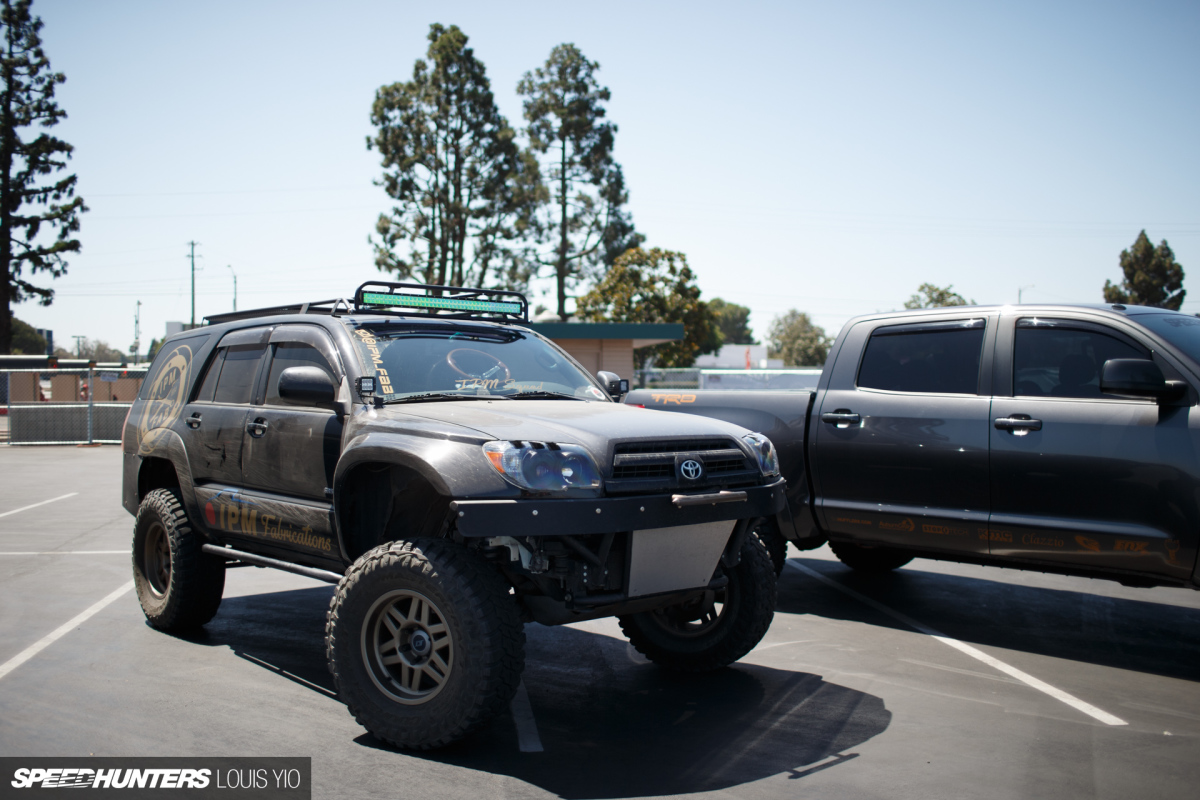 One day I'll own a proper over-landing vehicle like this 4Runner. One day…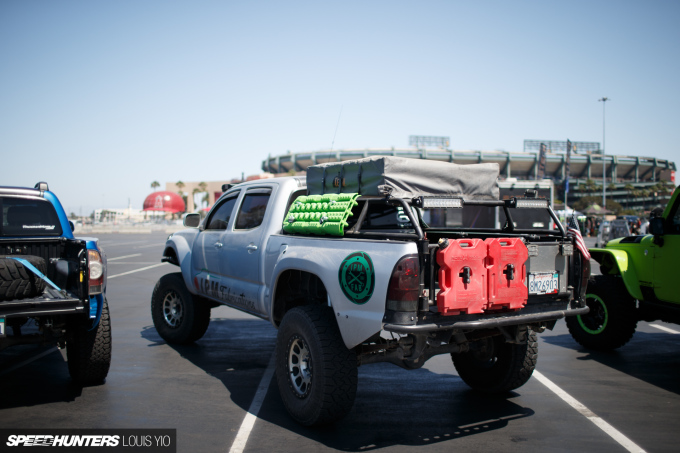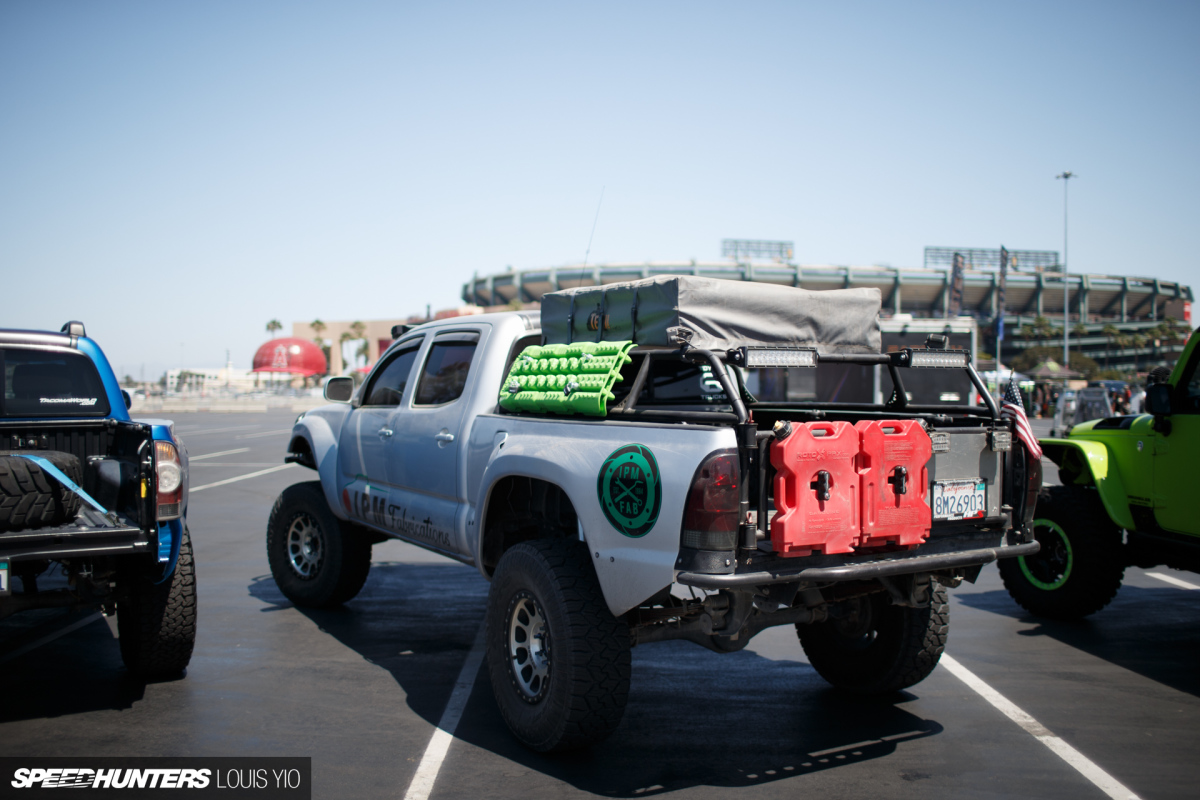 The Toyota Tacoma is such a versatile vehicle and can be modified in so many ways.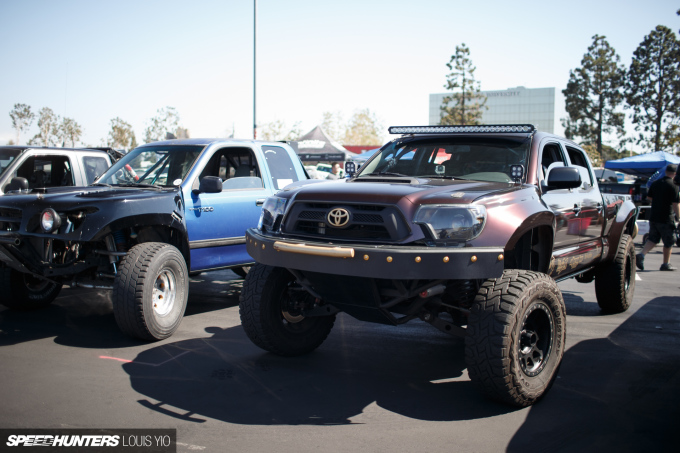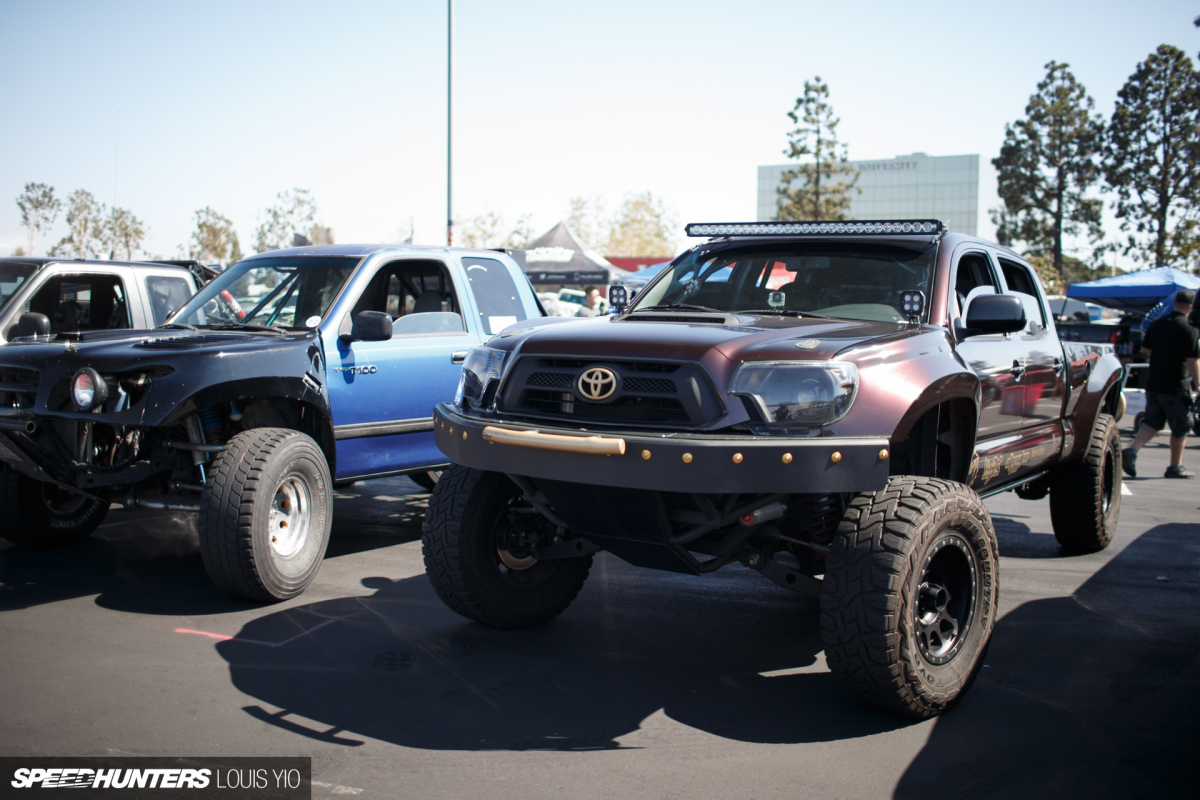 Whether the owner wants to go over-landing or pre-running, the Tacoma can do it all. There are even owners who drift them.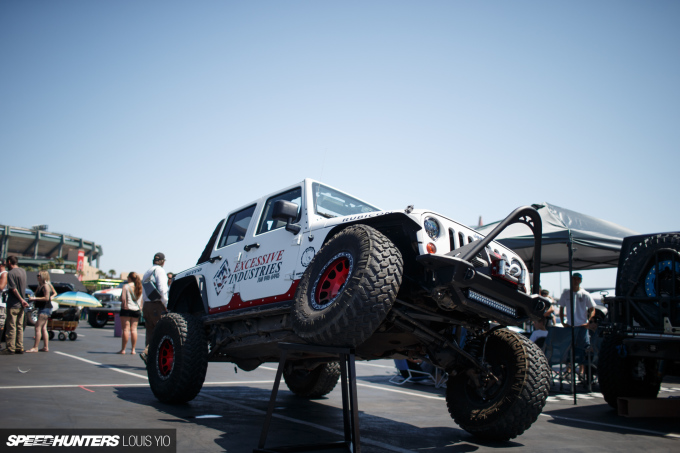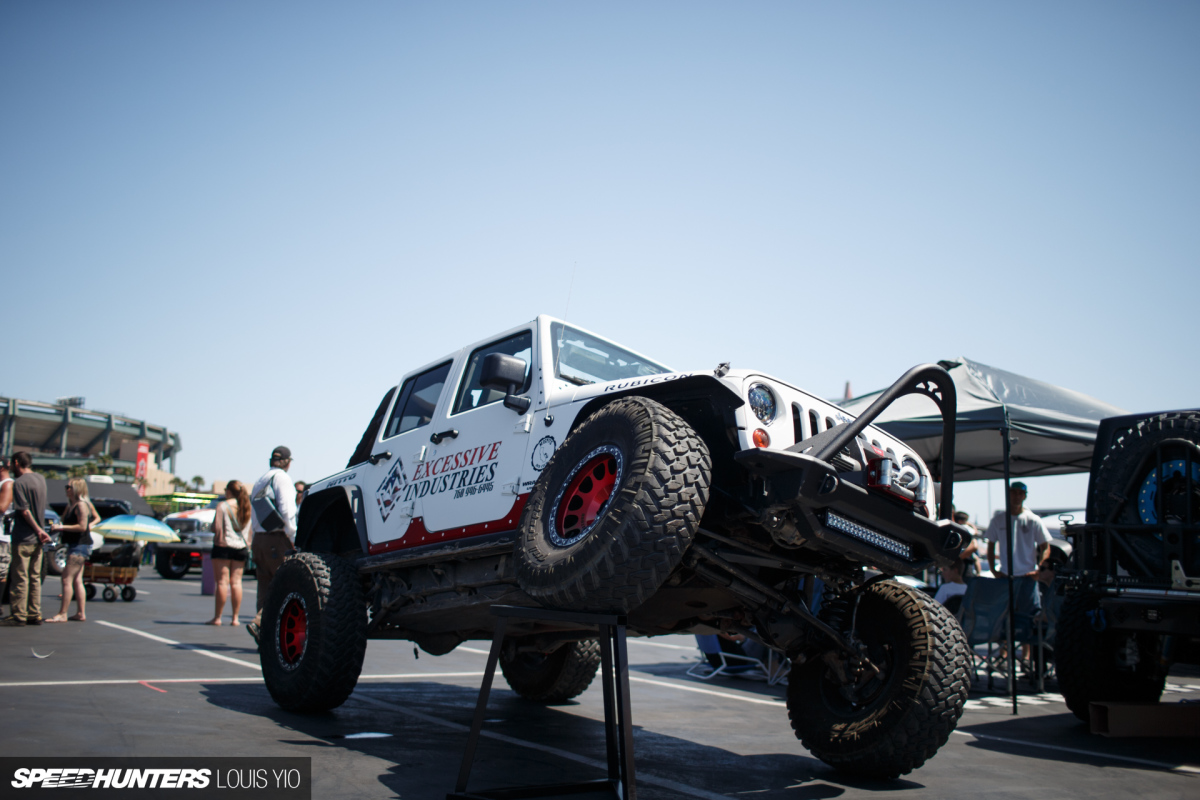 You can't really have off-road cars at a show without a proper Wrangler. I have a lot of respect for these things after watching and driving them at Moab earlier this year while tagging along with Casey Currie.
Smoke Show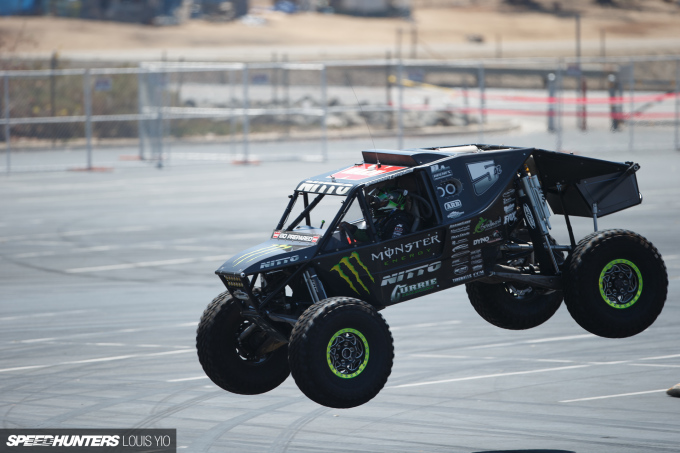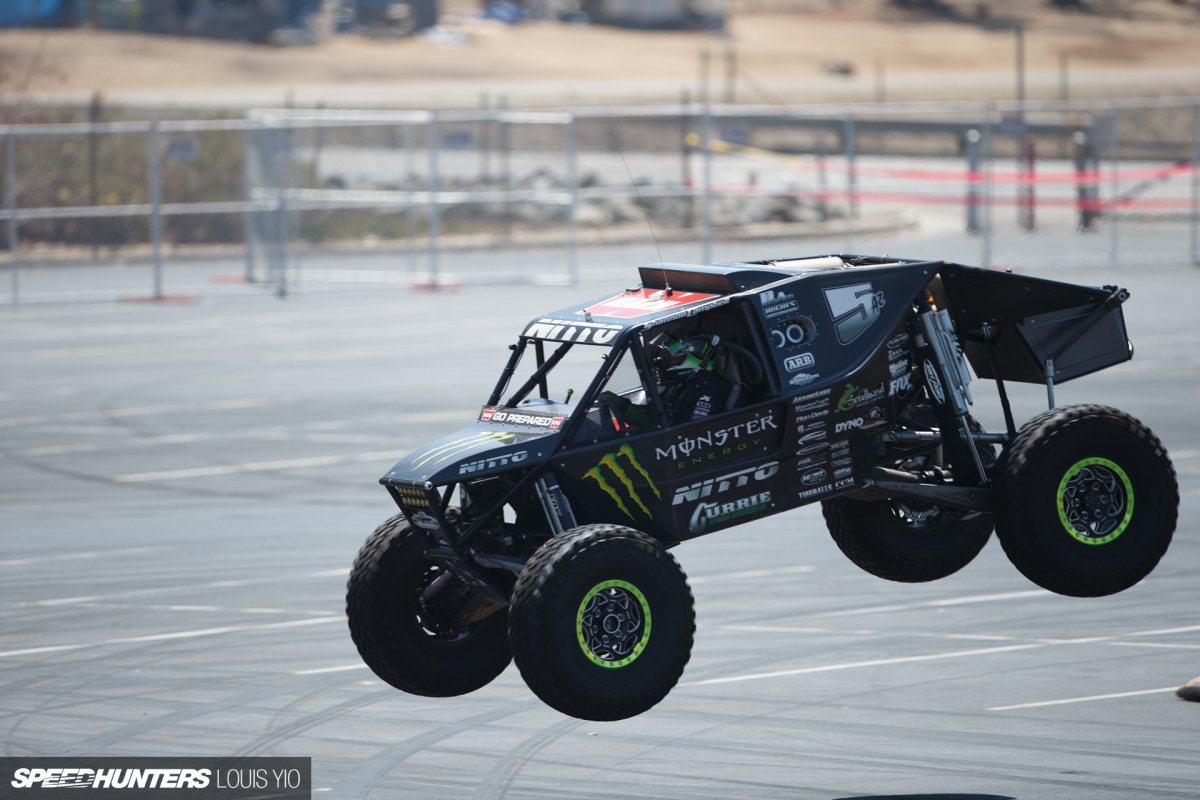 I was pretty happy when I learned that both Loren Healy and Shannon Campbell would be tearing up the skid pad at AED this year.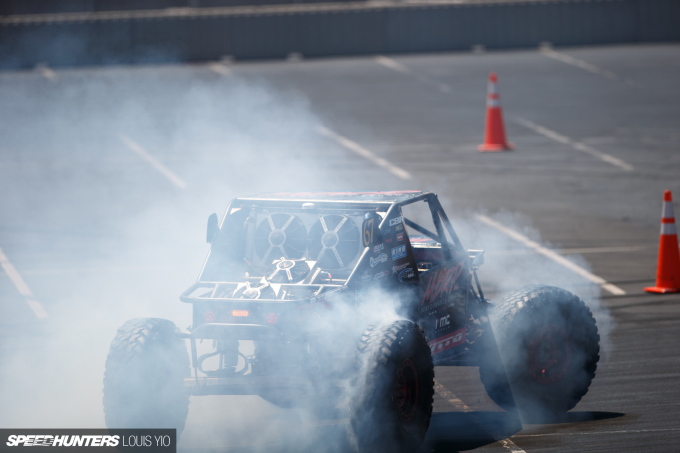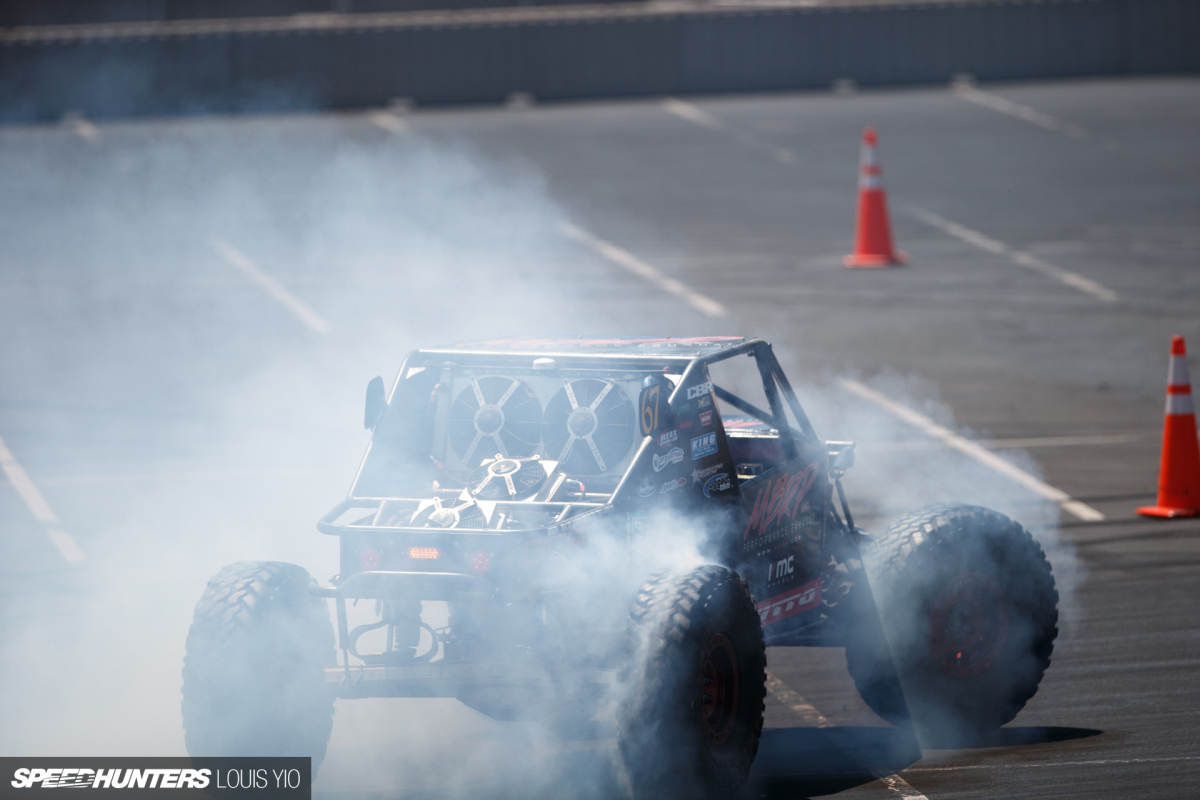 Both are past King Of The Hammers winners, so I was looking forward to some serious Ultra4 demos.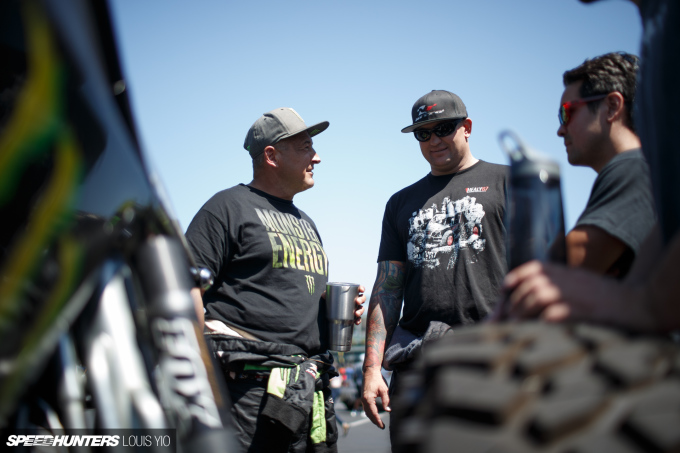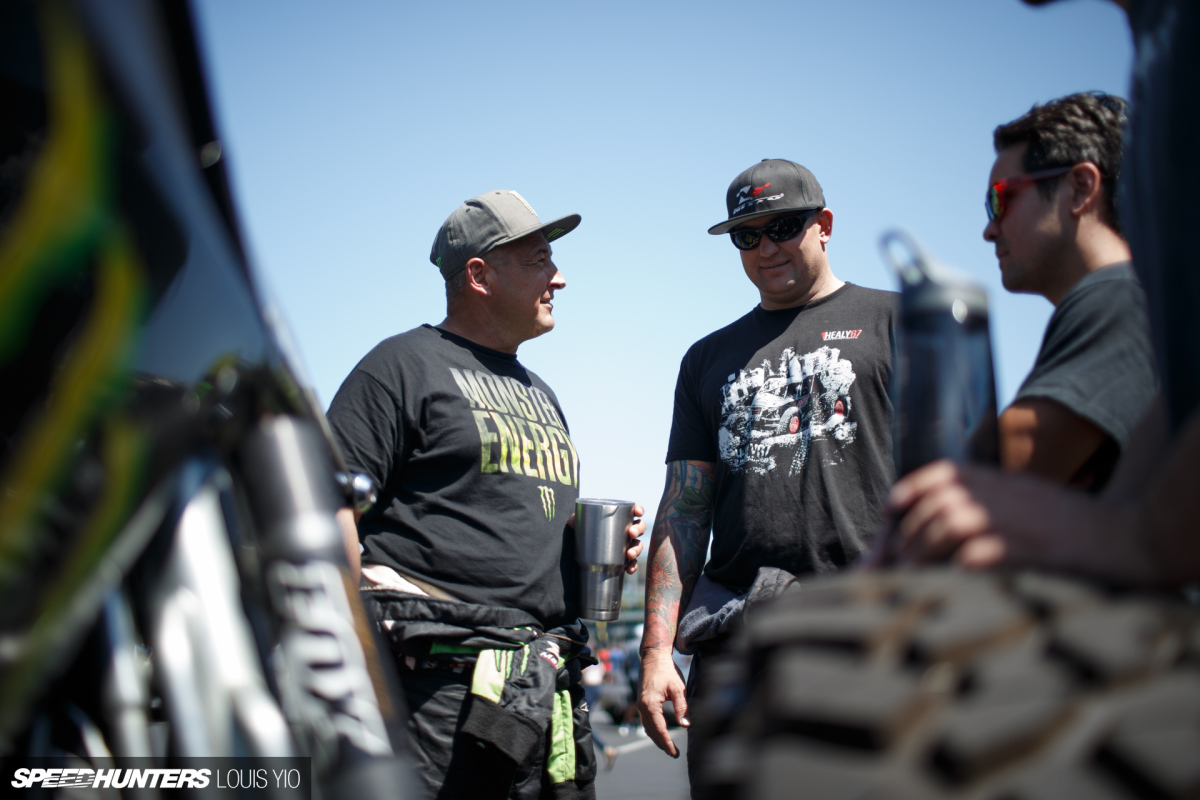 The two discussed a donut trick that required them to lock onto each other's front wheels.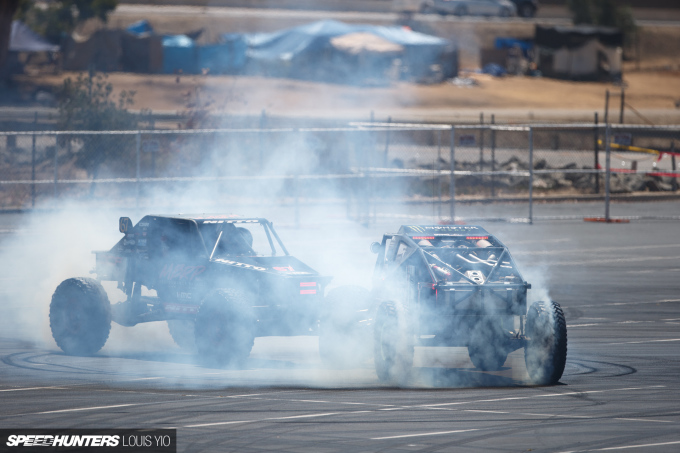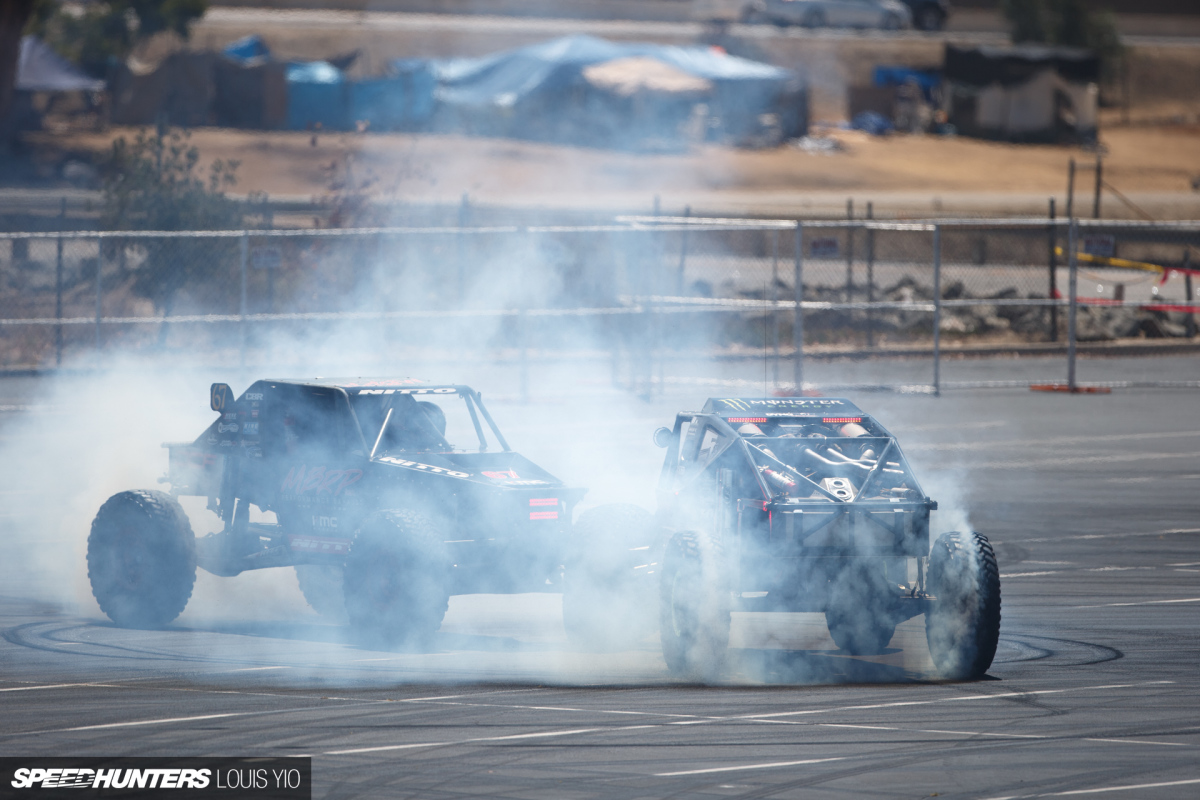 It's kind of hard to explain, but this was the result.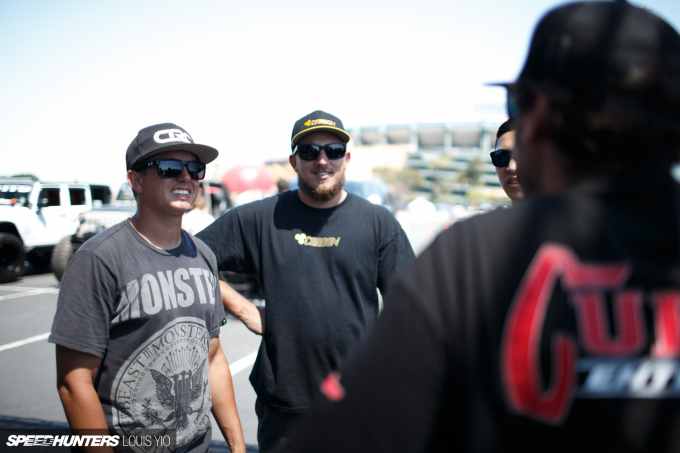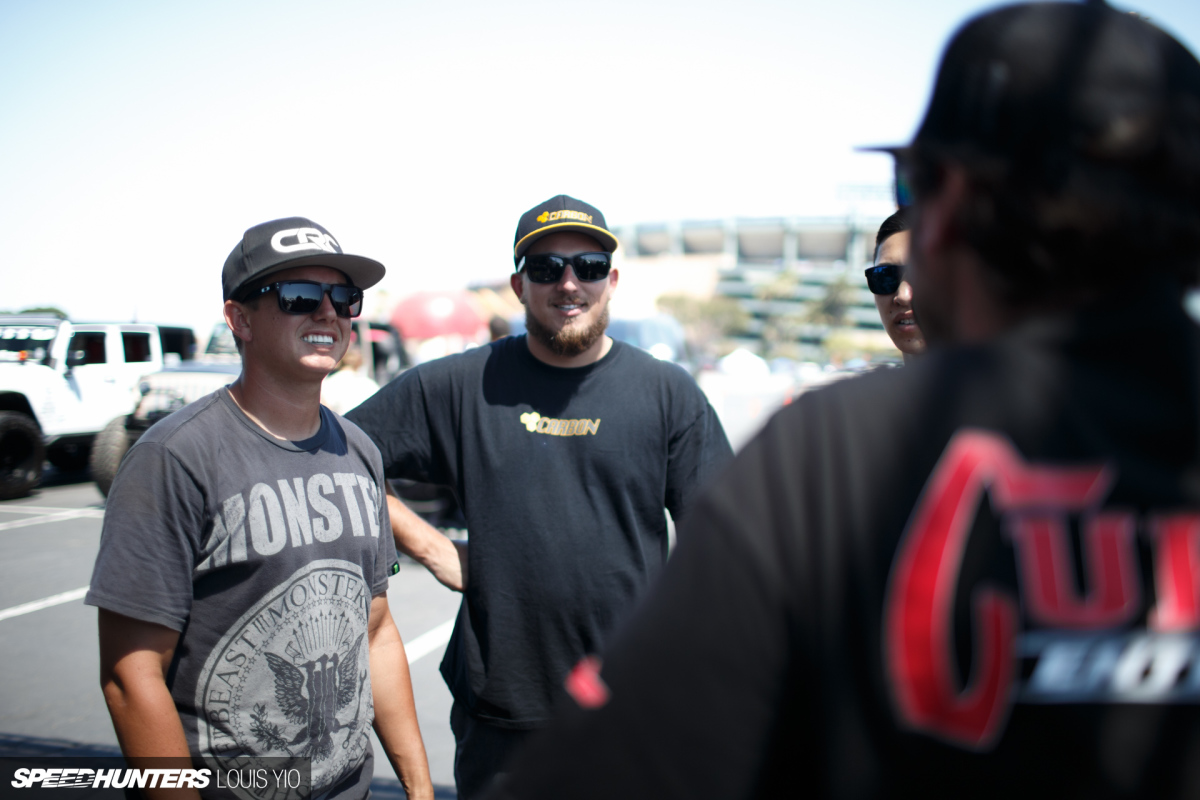 Cody Currie was out doing demos for the first time.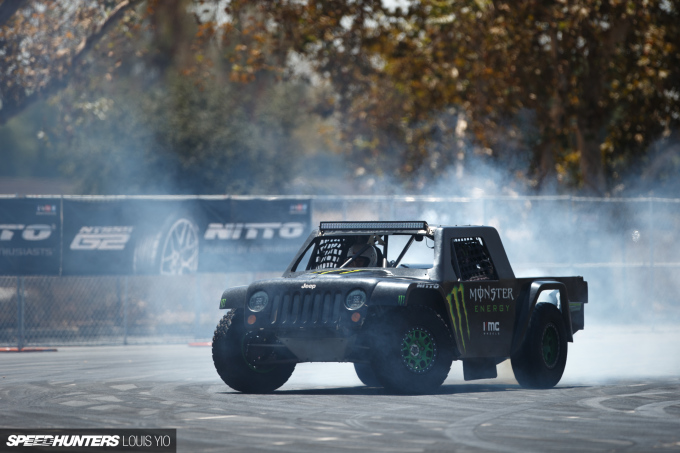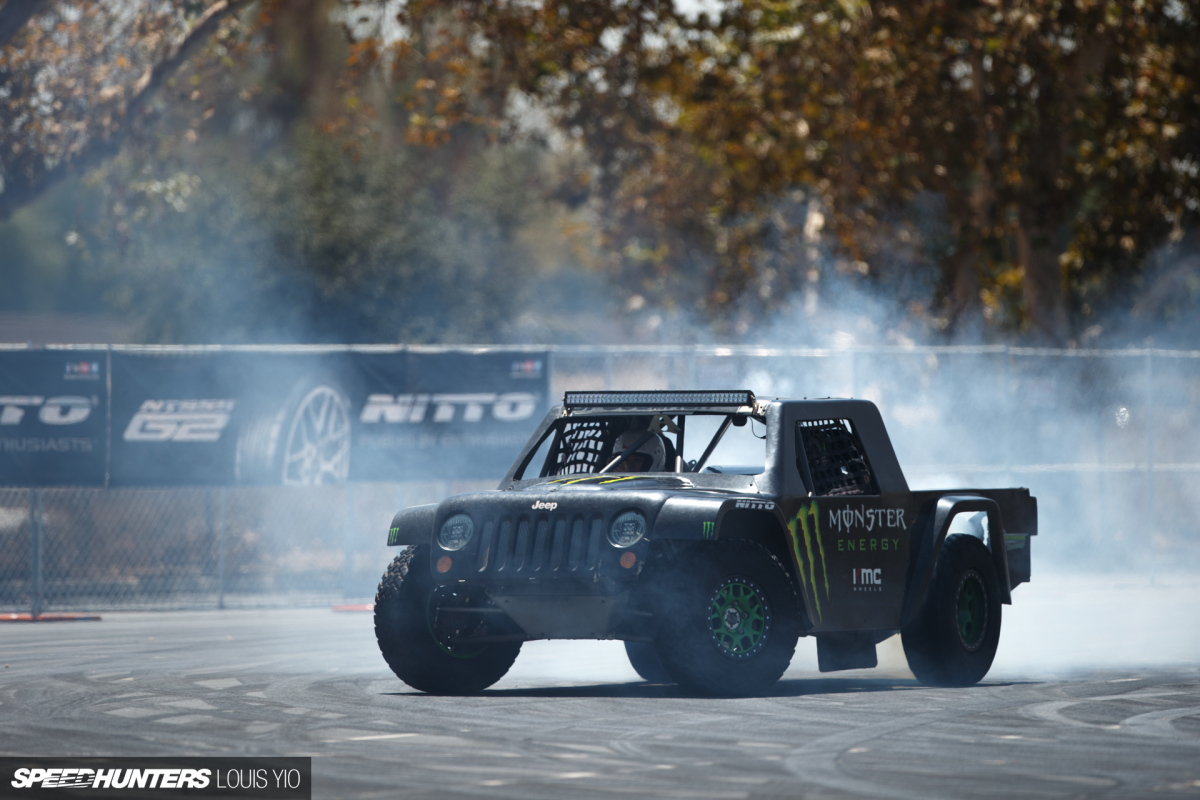 He was in Casey's old Pro-Lite truck, which had a passenger seat added for ride-alongs.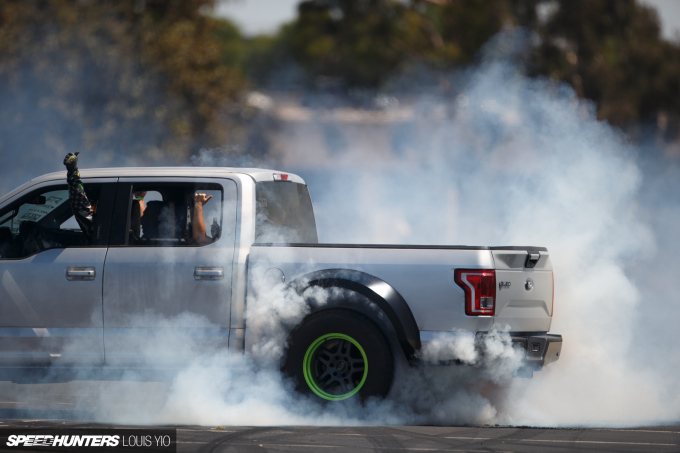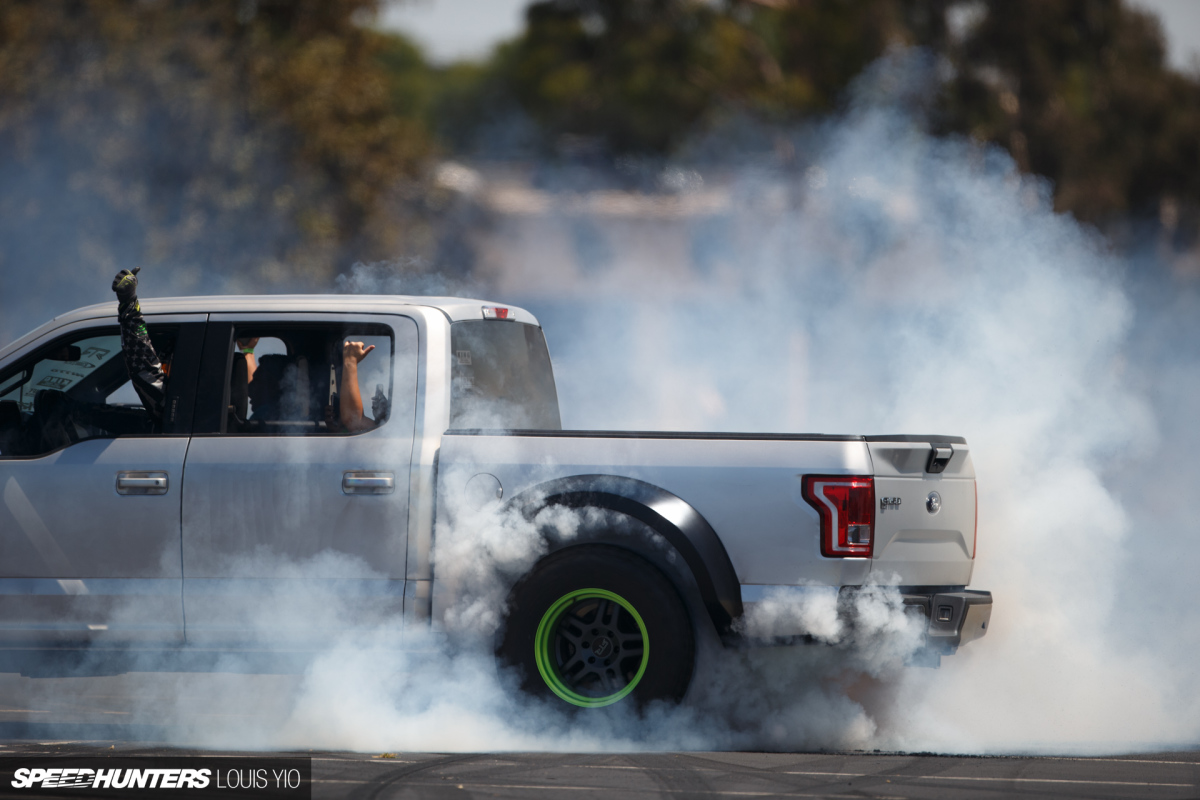 Vaughn Gittin Jr. was also out in his Ultimate Fun-Haver, burning some Nitto rubber as well.
Along with the Ultra4 drivers, Nitto's family of drifters were also putting on a show.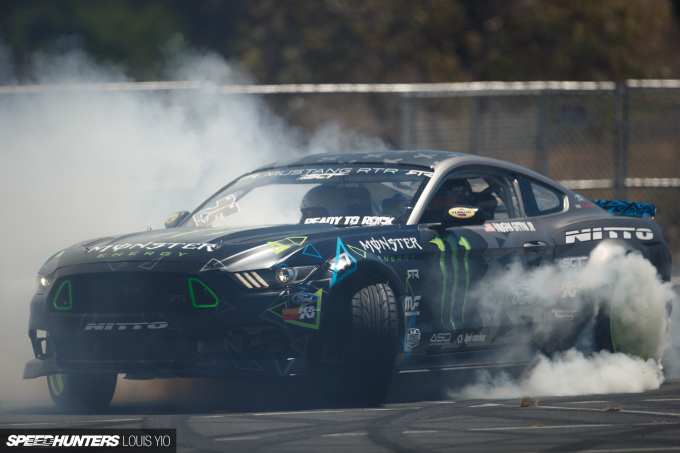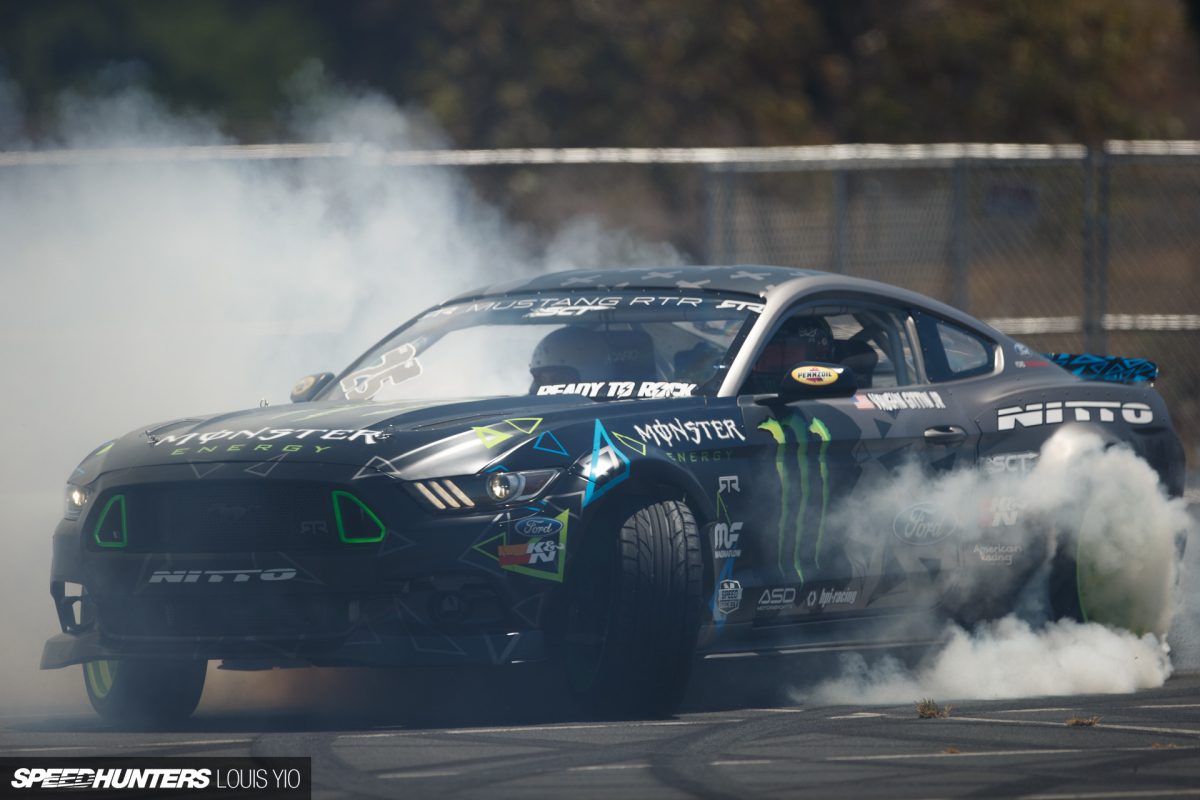 When he wasn't thrashing his UFH, Vaughn was tearing it up in his demo Mustang.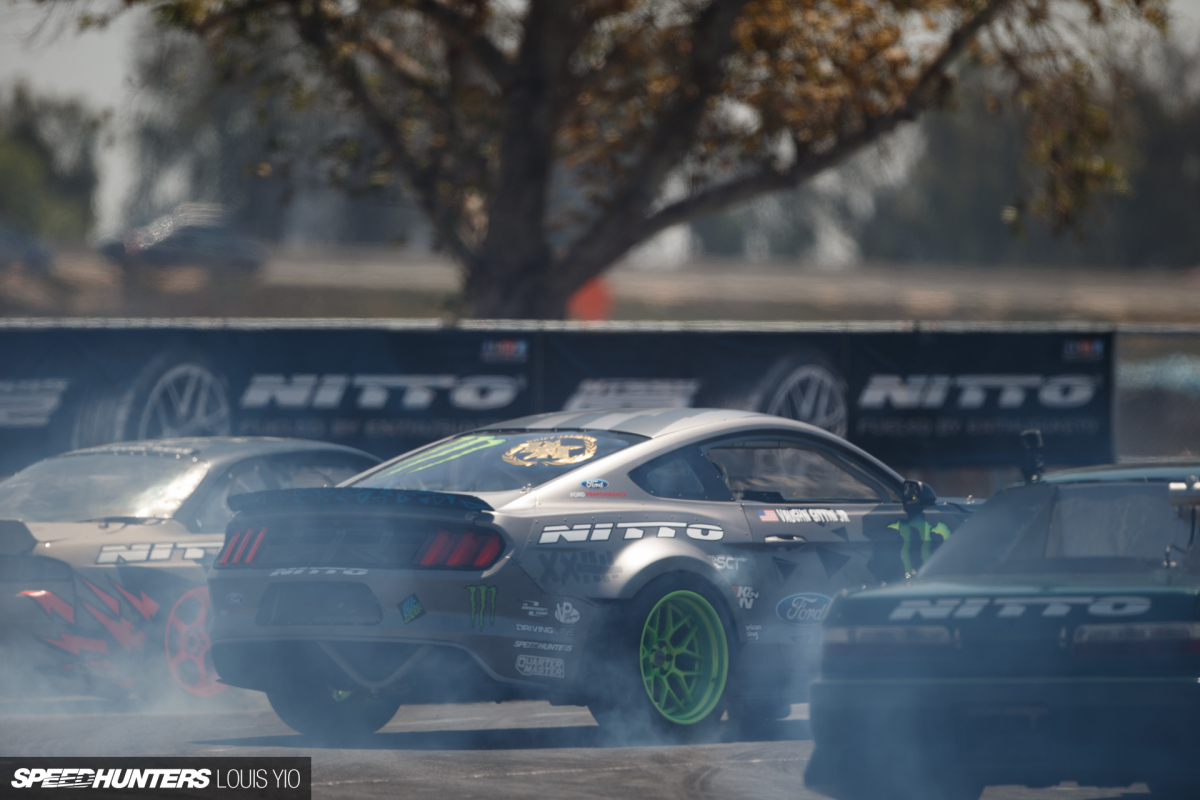 Matt Powers and Alex Heilbrunn formed a sandwich around Vaughn during most runs for some fun triple-tandem action.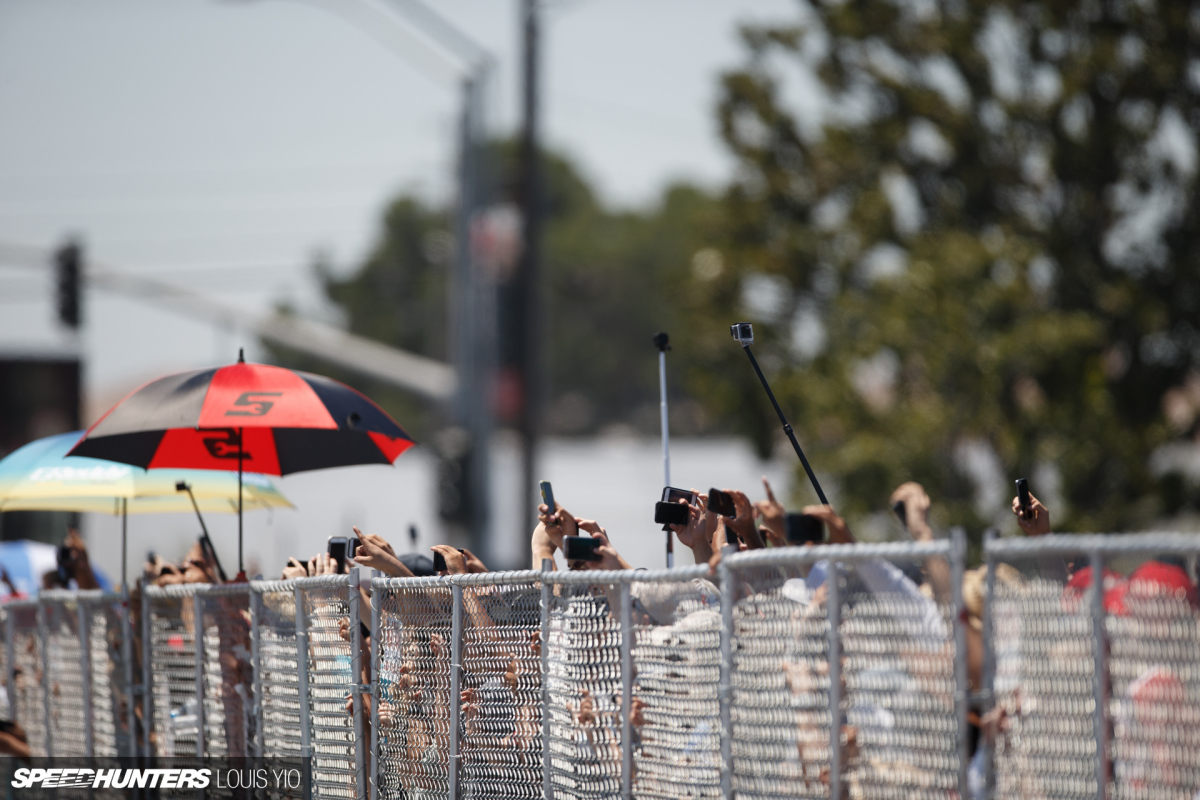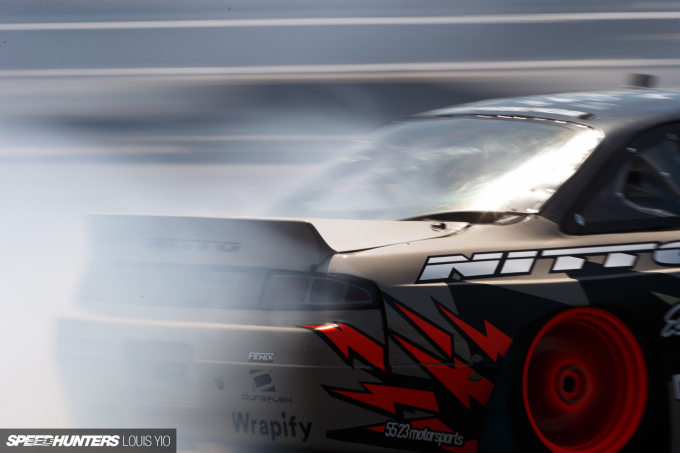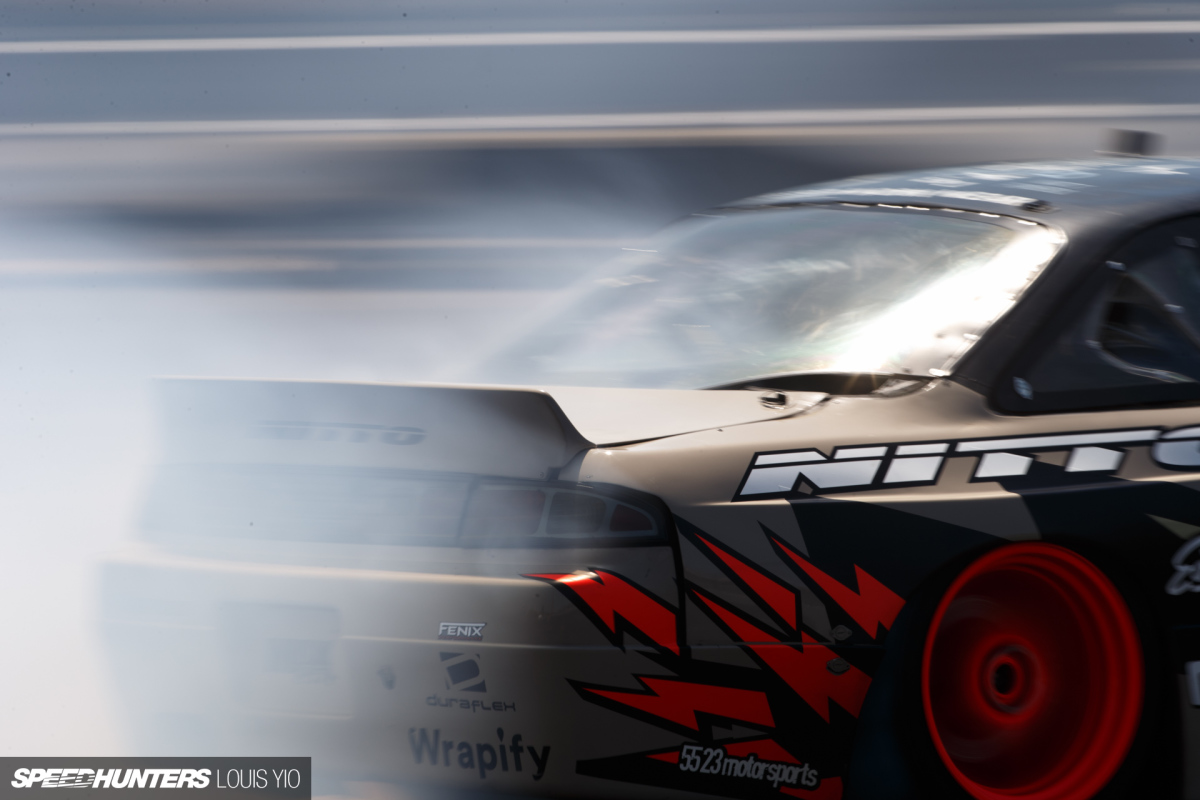 It's always great to see Powers slide his S14 around now that he isn't competing in Formula Drift. Matt, come back!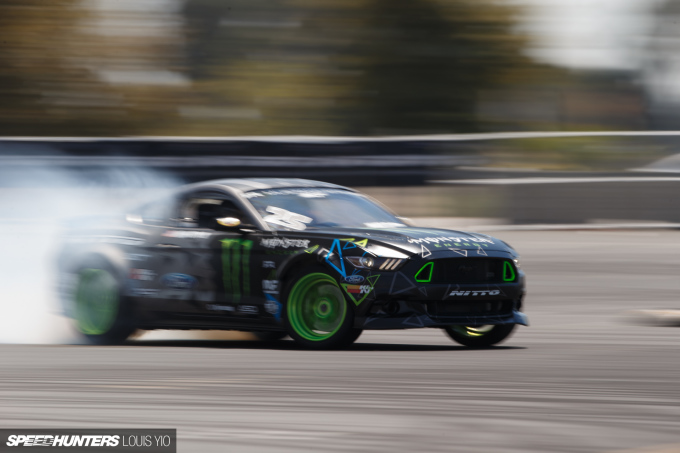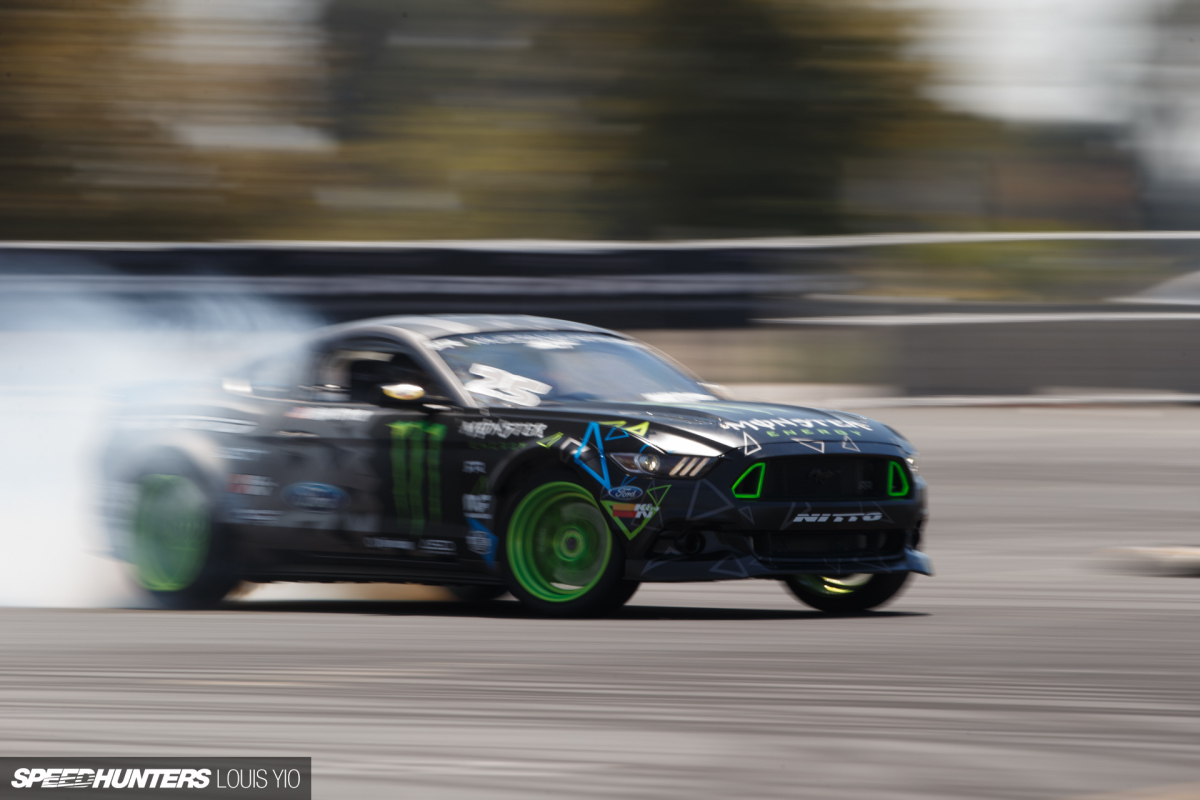 That's it for Nitto Auto Enthusiast Day Anaheim 2016. I hope you guys enjoyed my coverage, and please check out all the extra images in the chapter below.
If you didn't attend and are near Arlington or Anaheim, I would definitely recommend checking out AED next year. Just don't get sunburnt like I did!
Louis Yio
Instagram: @lusciousy
louis@speedhunters.com
Cutting Room Floor