Trophy Truck Vs Funny Car?
What happens when you pit a 900hp Trophy Truck against a 10,000hp (yes, 10 thousand horsepower!) Nitro Funny Car? Well, the guys over at Snap-on recently invited me out to see for myself.
Going into it, I had no idea what to expect. I mean, when has a Trophy Truck and a Funny Car ever gone head to head? Literally, never.
Snap-on has a web series known as the Snap-on Seat Swap, in which two-time NHRA Nitro Funny Car champion, Cruz Pedregon, races a driver from a different motorsport discipline. The first round was a swap between 2015 Daytona 500 winner, Joey Logano, and for the second event it was Cruz squaring off against off-road racer Bryce Menzies. If you're not familiar with Bryce, he's won the Baja 500 three times and was the TORC series champion for three consecutive years – and he's not even 30 yet.
Getting back to things, two days before the event Bryce was competing in a LOORS race in Utah when he injured his leg. This changed things up a bit, and instead of him stepping into Cruz's car for a warm-up, the two decided to run a drag race in their respective machines, which is what I'm going to focus on today.
So how did everything go down? Let's find out…
Setup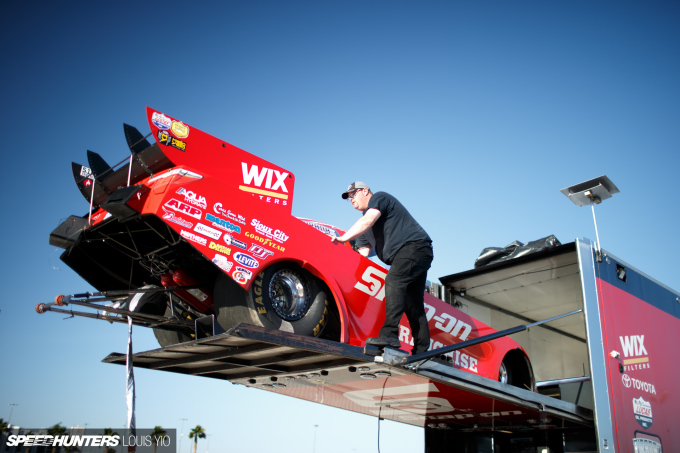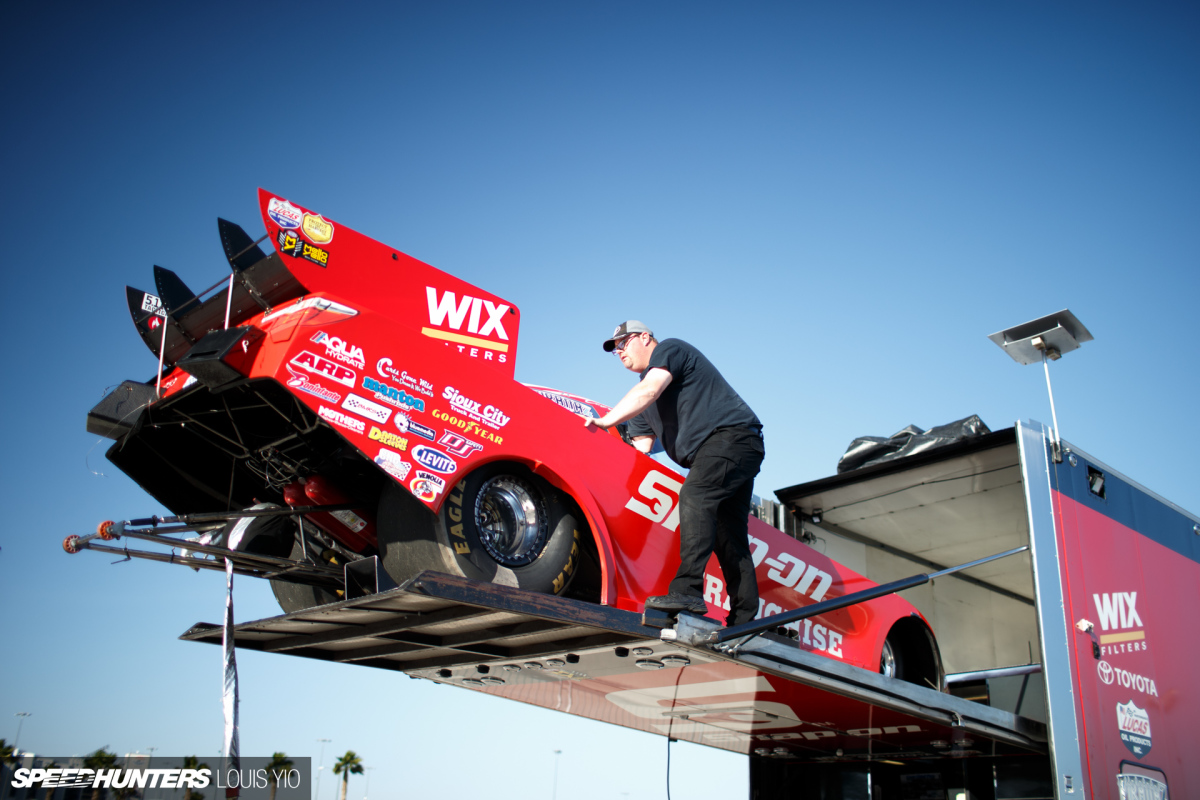 I arrived at the Las Vegas Motor Speedway drag strip location just as Cruz's guys were unloading his car.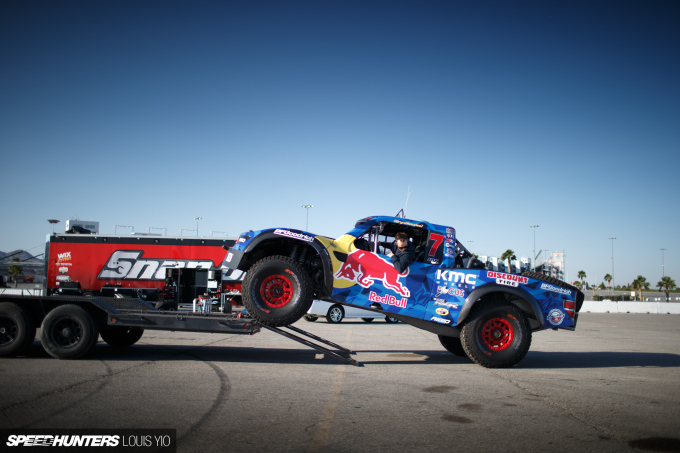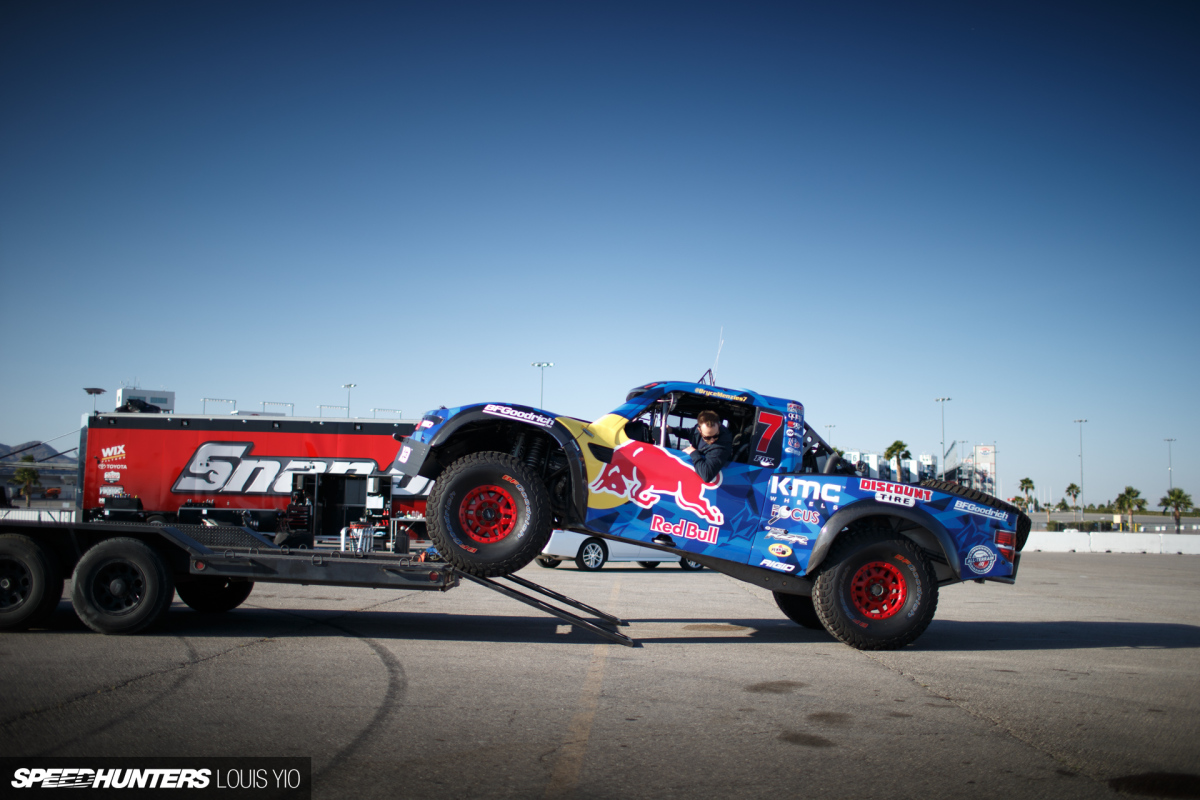 Bryce arrived shortly after. His car is always cool to look at, although I hadn't seen it since the Mint 400 back in March.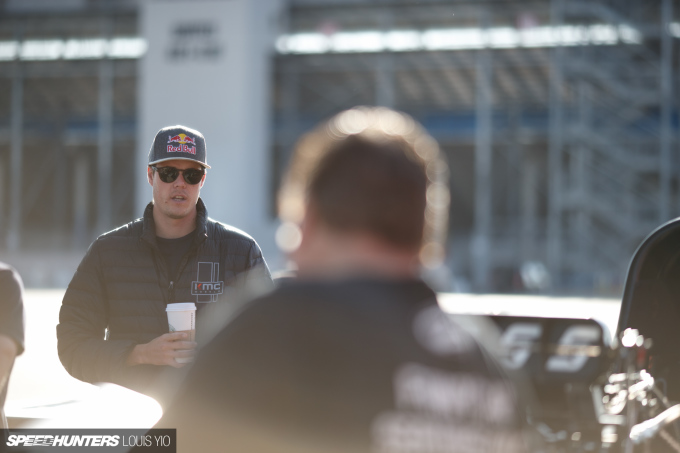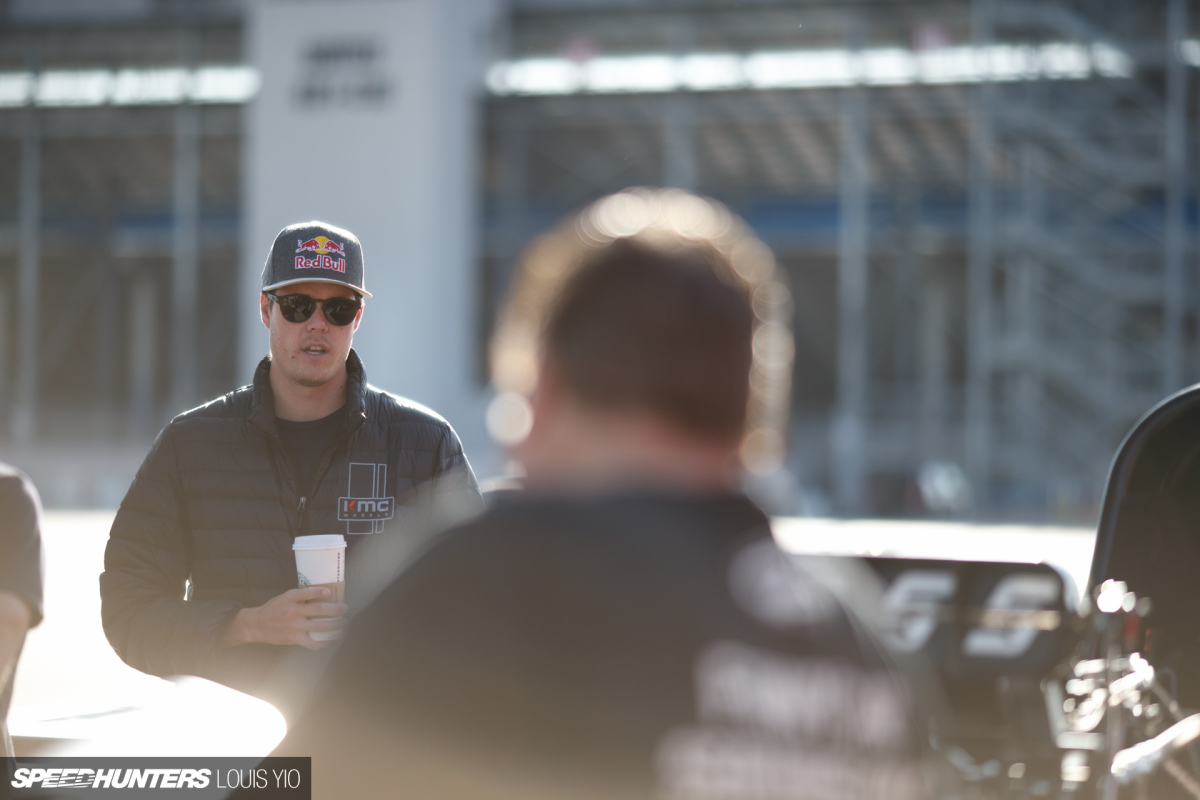 Despite his injury, Bryce seemed to be holding himself pretty well.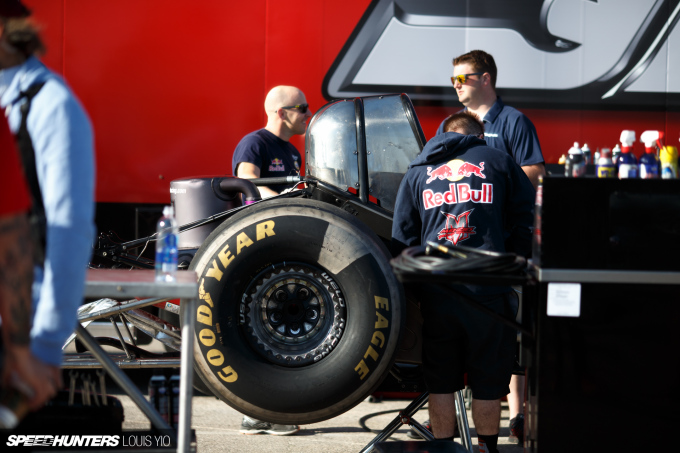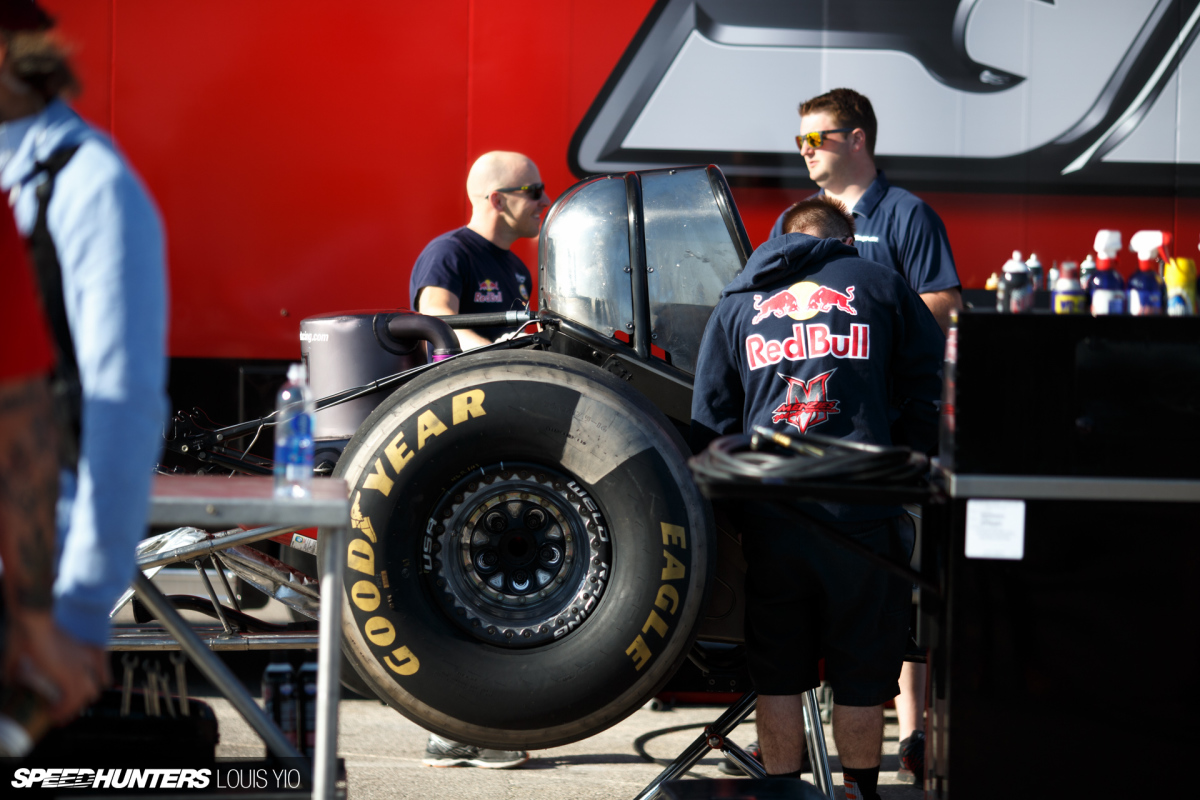 His guys were going crazy over Cruz's ride. I can't blame them either, as I was doing the same. Nitro Funny Cars are insane.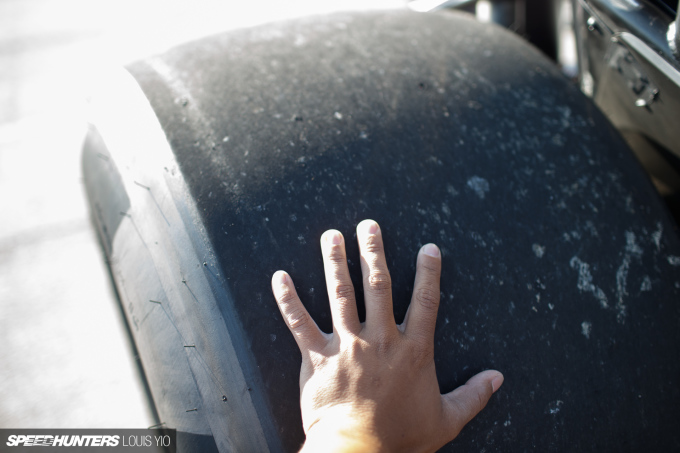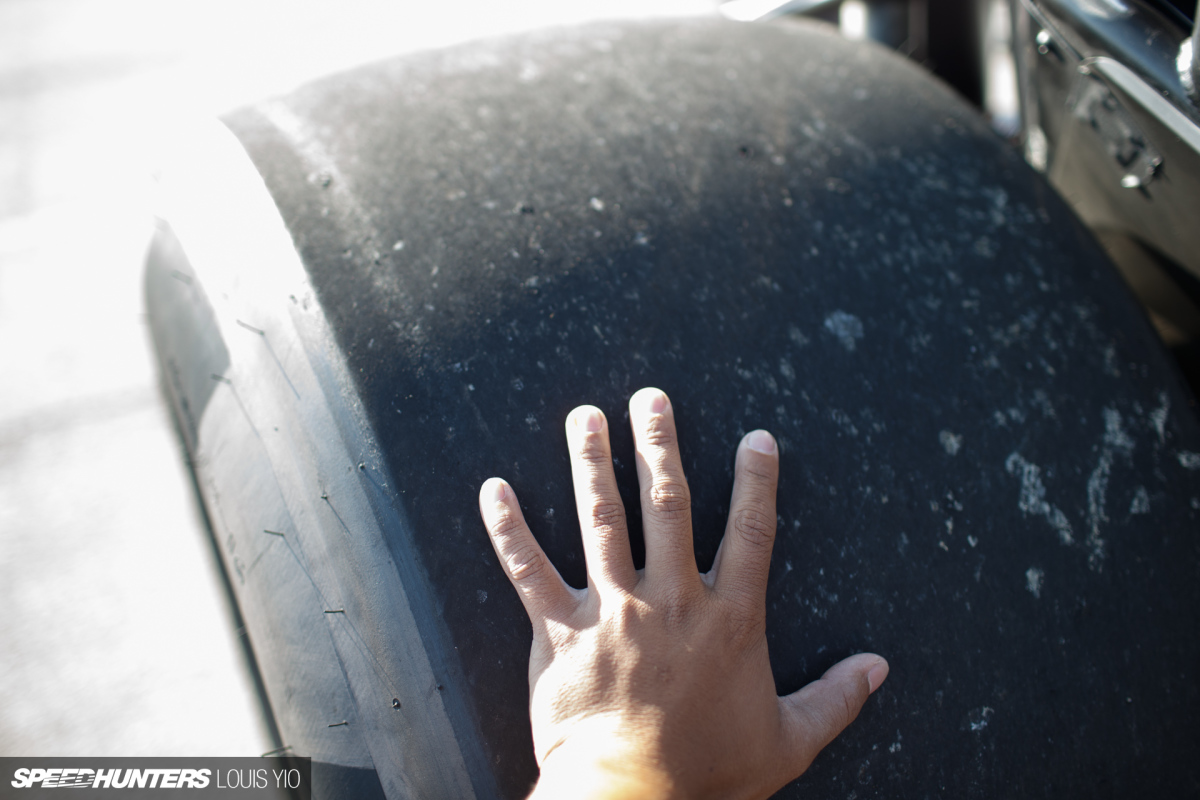 I had to do a double take when I saw how wide the rear Goodyears were. Average human male hand for comparison.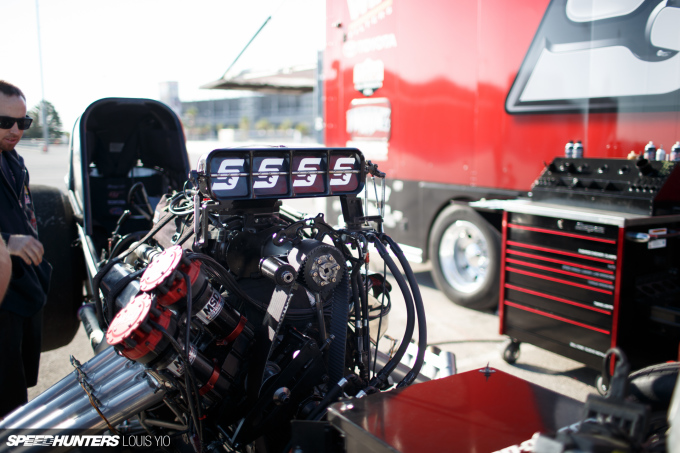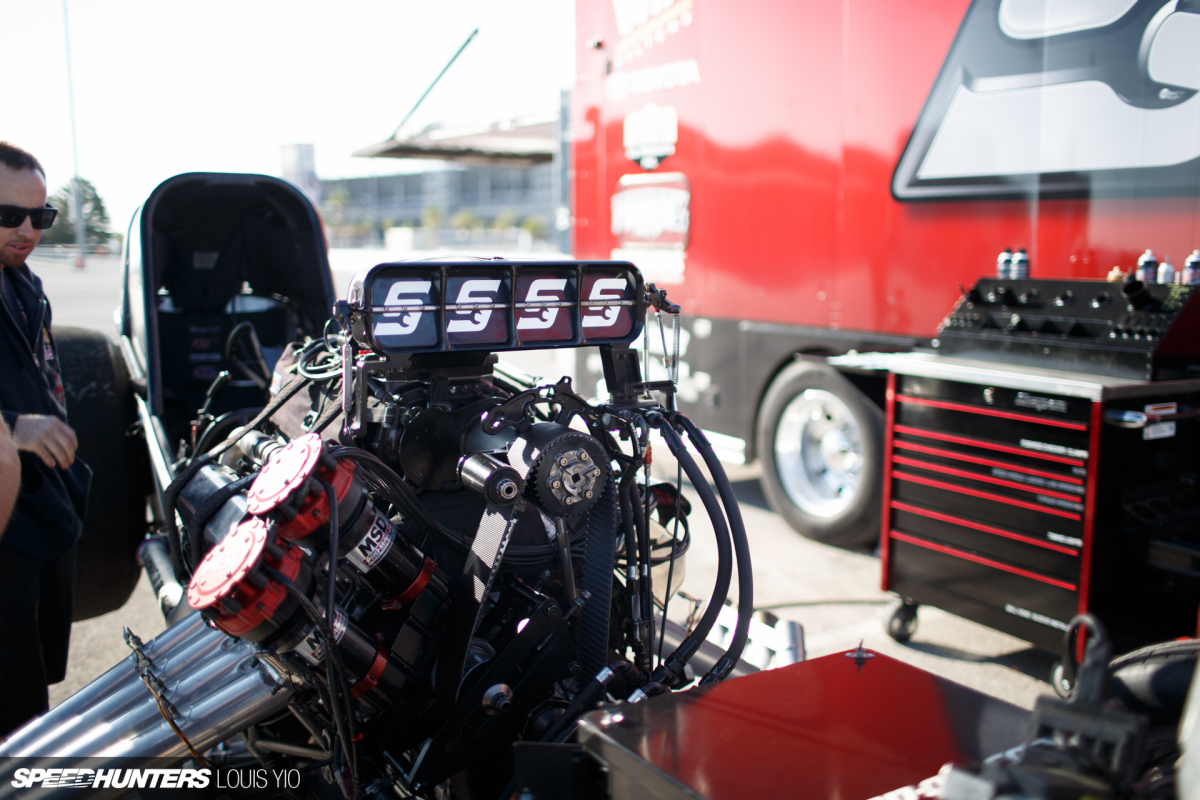 You guys want to know what 10,000hp looks like? It doesn't look as intimidating in the picture as it is in person – trust me.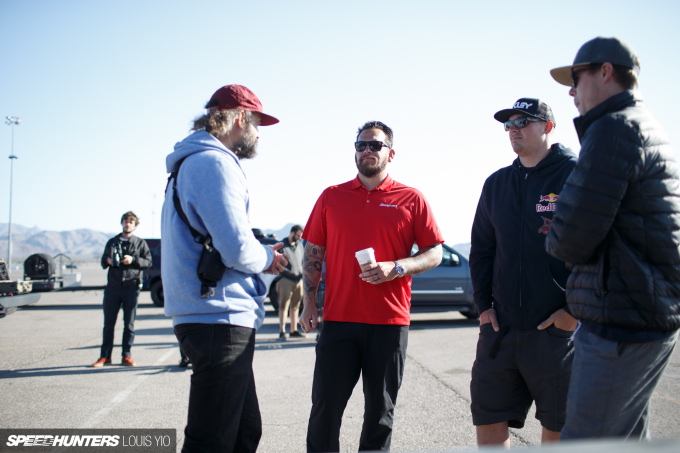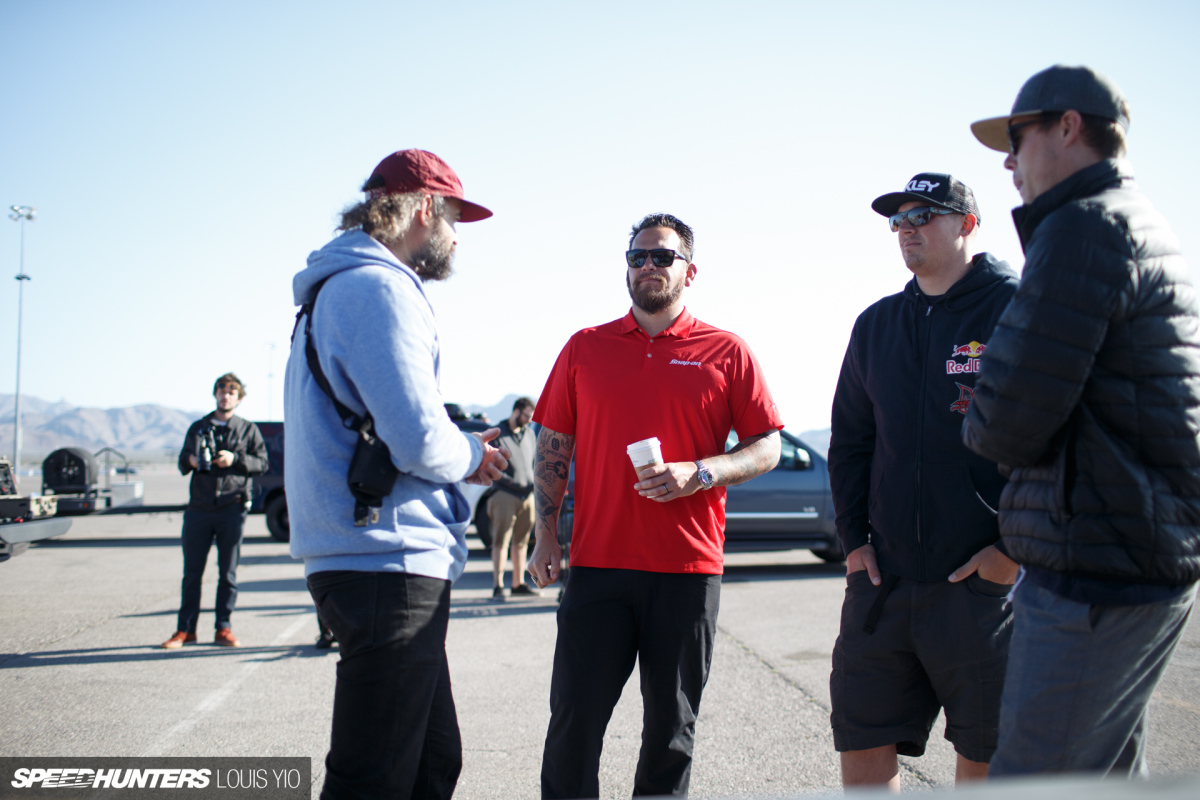 Jarod DeAnda from Formula Drift and Global Rallycross also handles the MC duties for Snap-on, so I had seen him the day before when we were both covering the 2016 GRC season opener in Arizona. More on that later.
The Race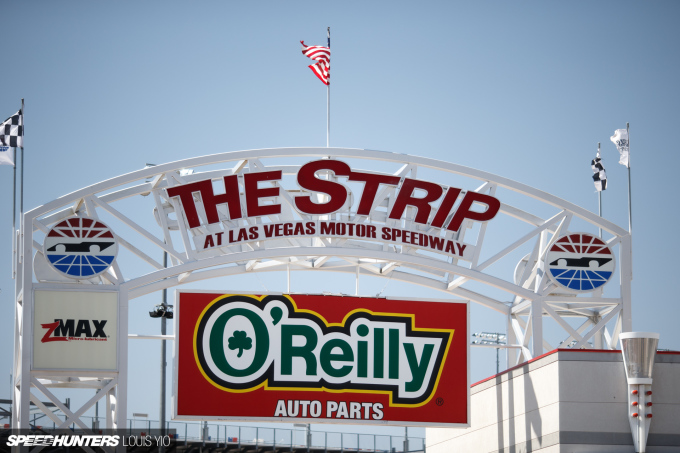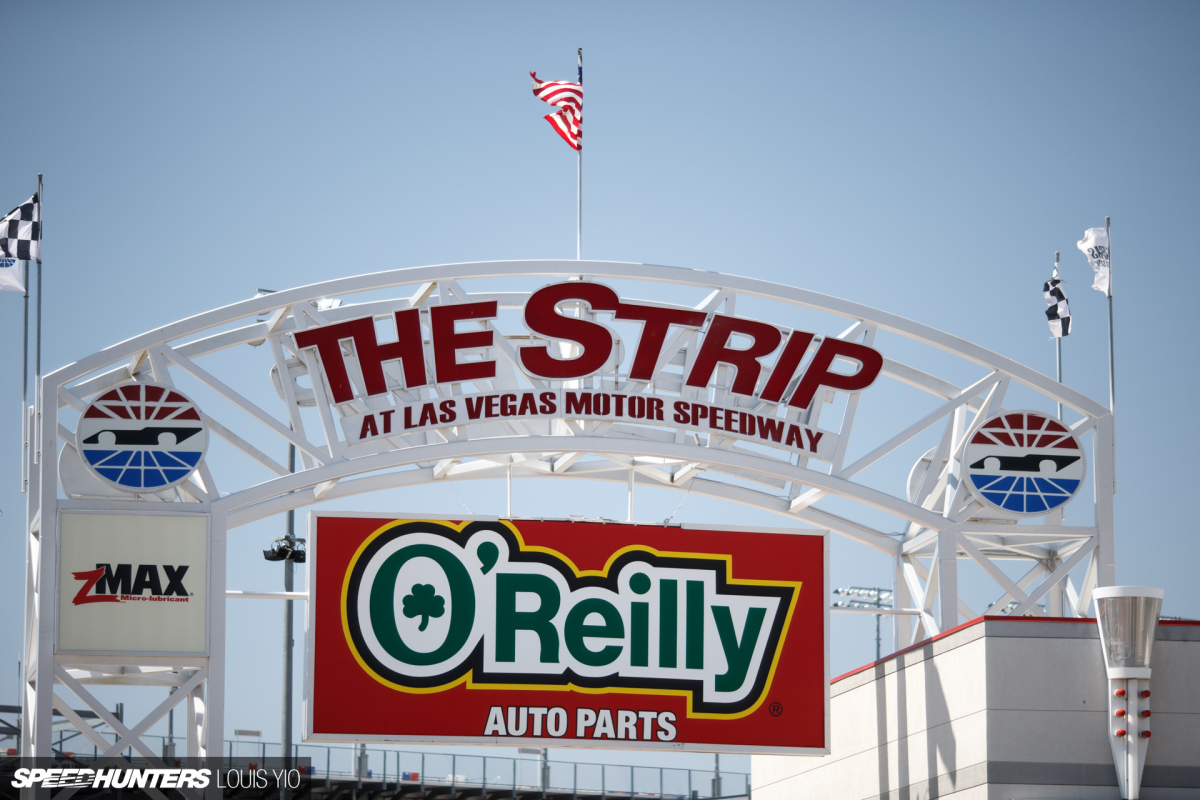 I've been to LVMS on multiple occasions but never to The Strip for drag racing. The guys would be running a 1000ft drag.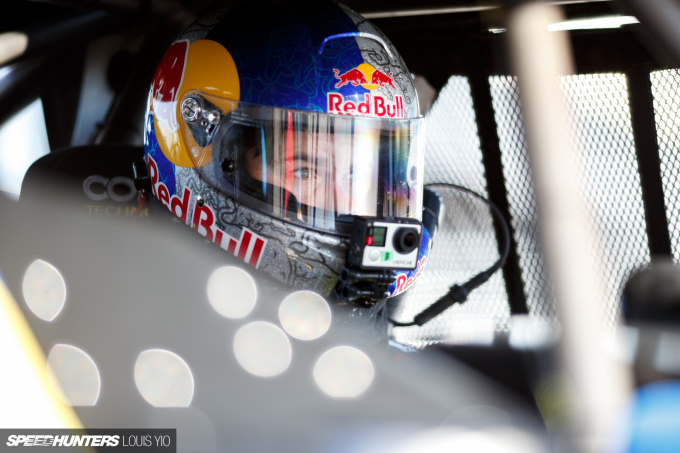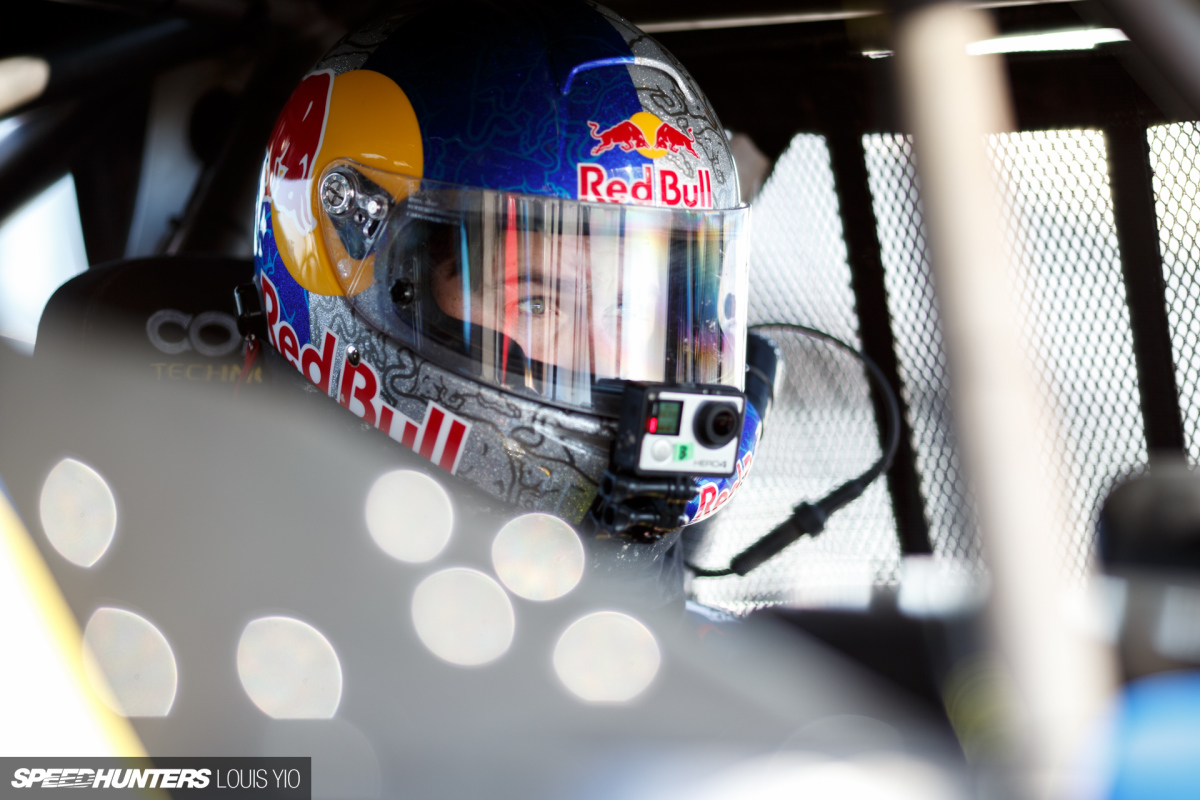 As Cruz was still getting his car prepped, Bryce went for a few practice runs.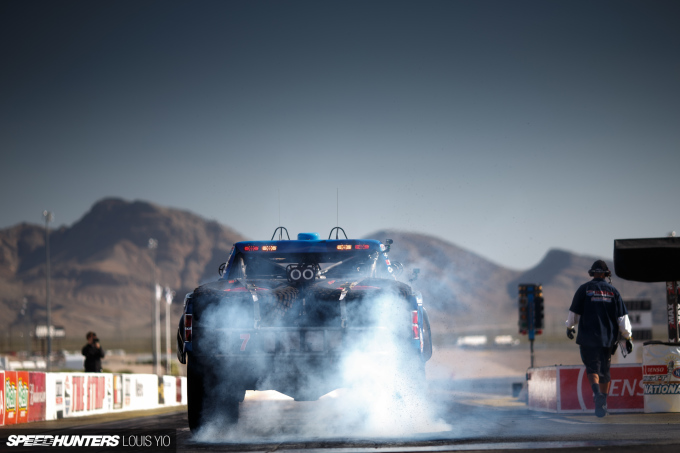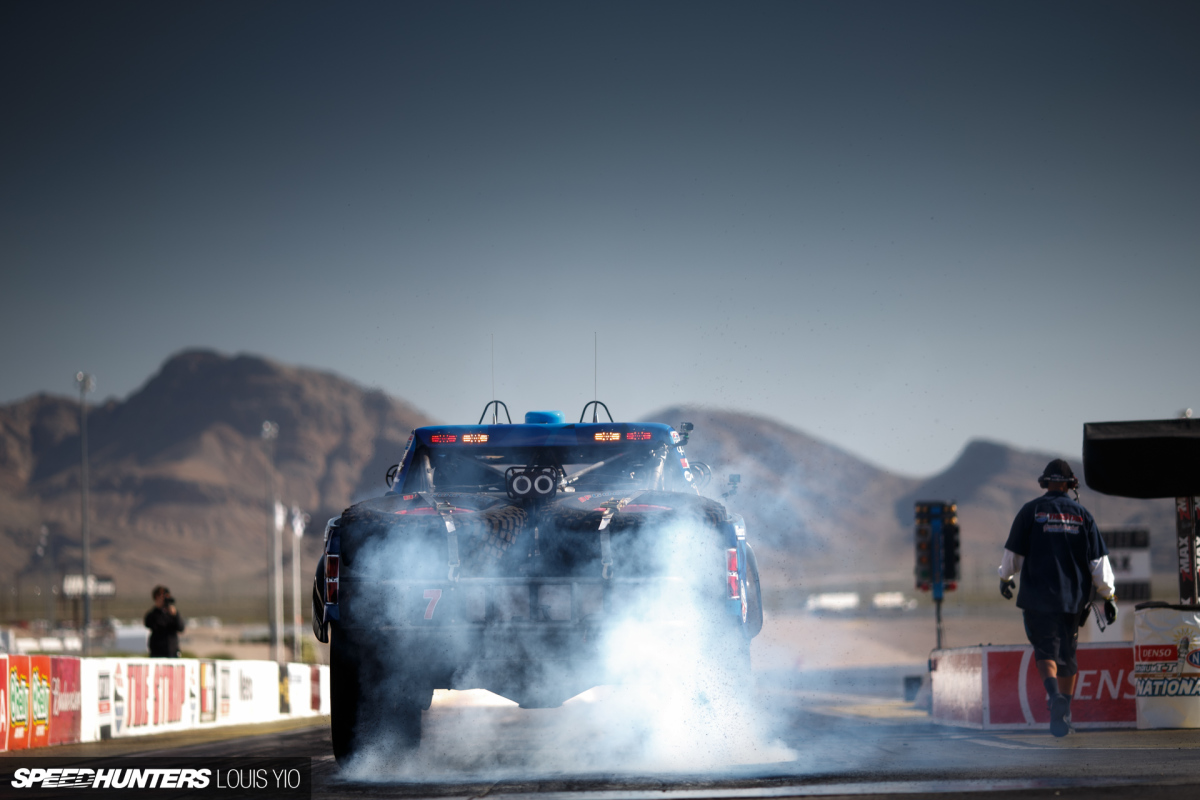 That's not a sight you see everyday; a Trophy Truck doing a burnout right before a drag run.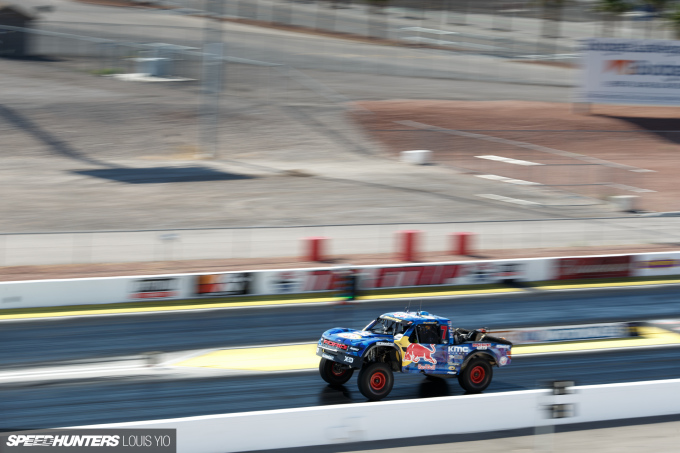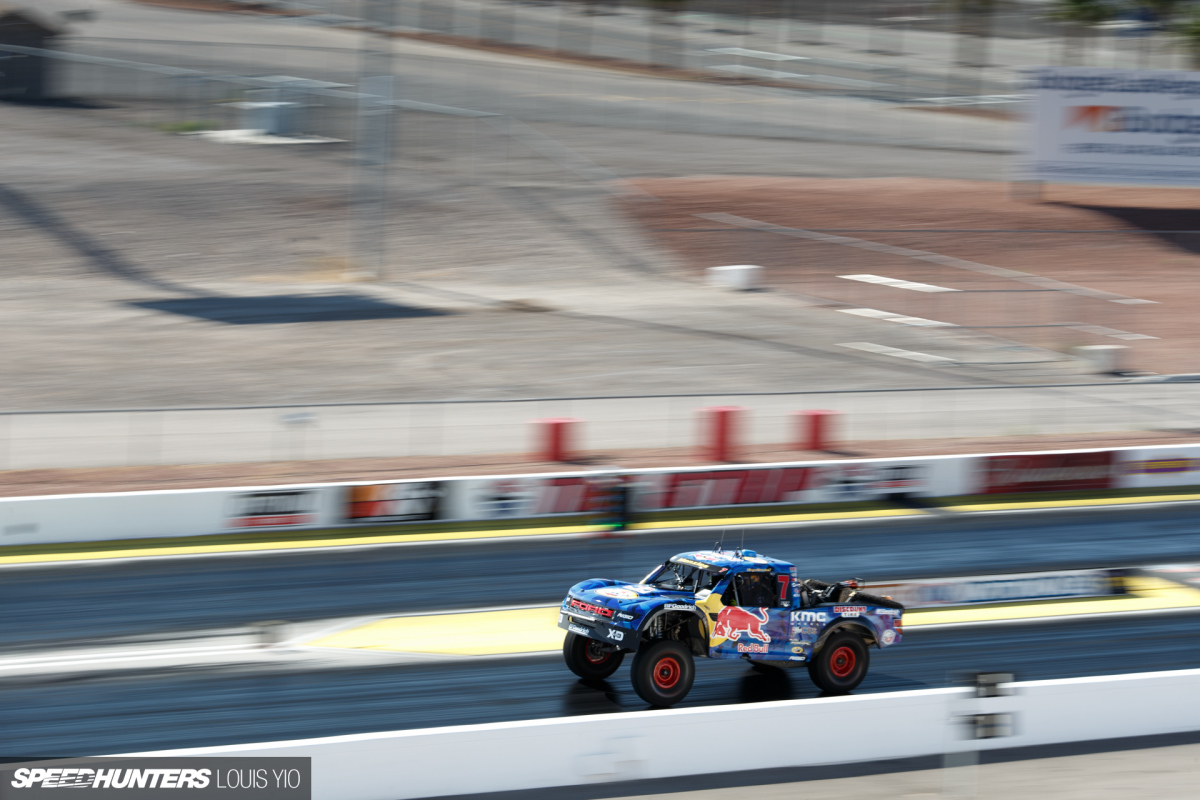 Seeing Bryce's rig flying down the strip was kind of weird, but at the same time very cool to watch. It's just something that I never expected to see. Also, that squat.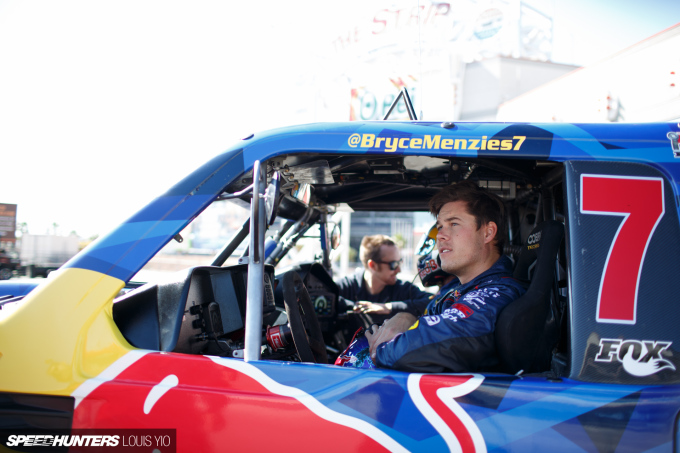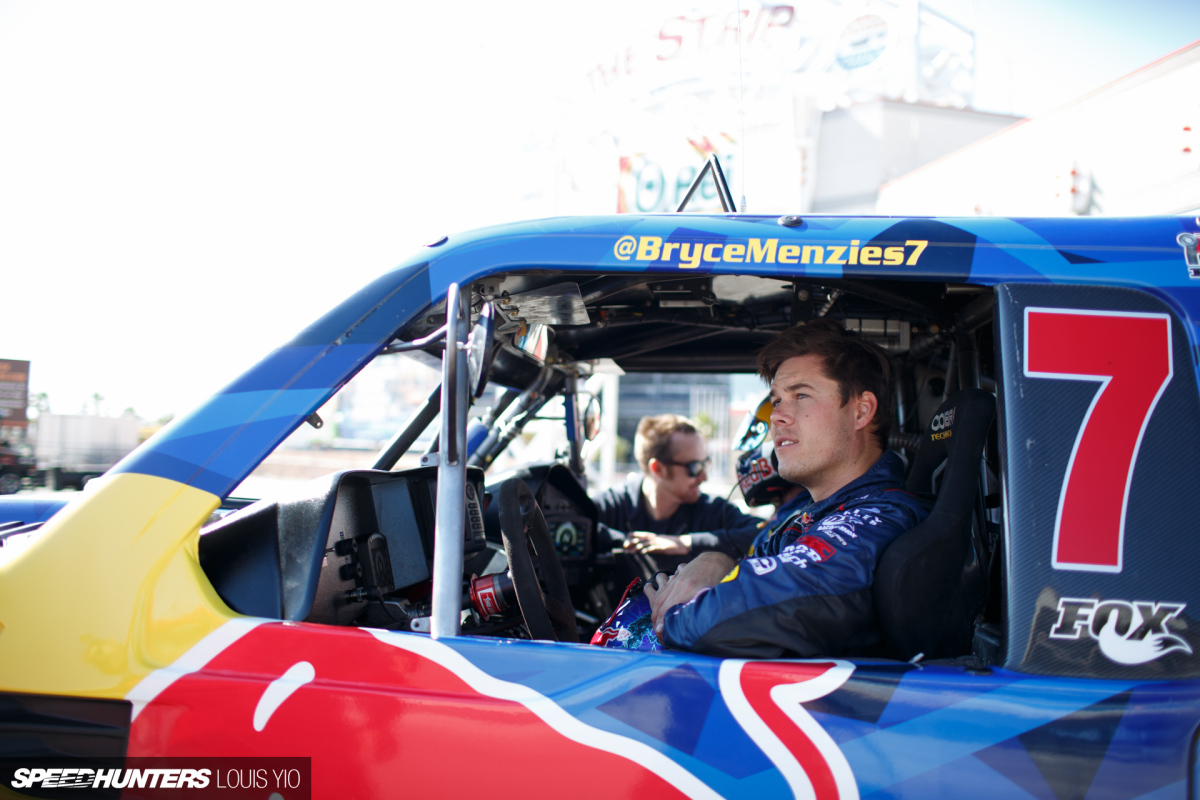 Bryce landed a solid 10.4-second pass on his first run. That's impressive when you consider that these things weigh at least 3500lbs, and that they didn't remove anything from what the car would usually have during an off-road race, including the co-driver.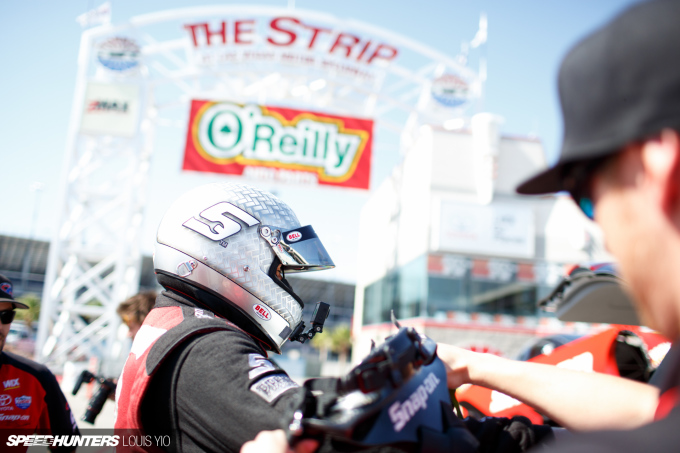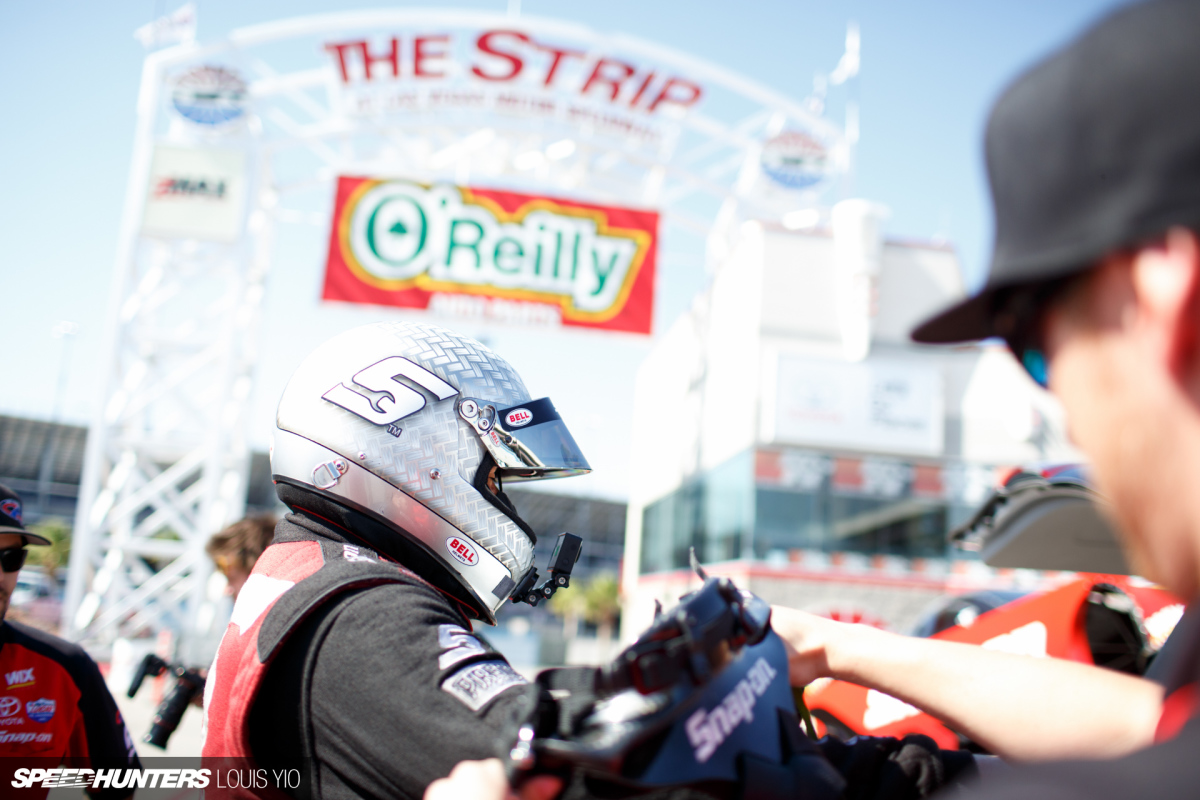 After Bryce's practice runs, Cruz came out and was ready for his first of two runs.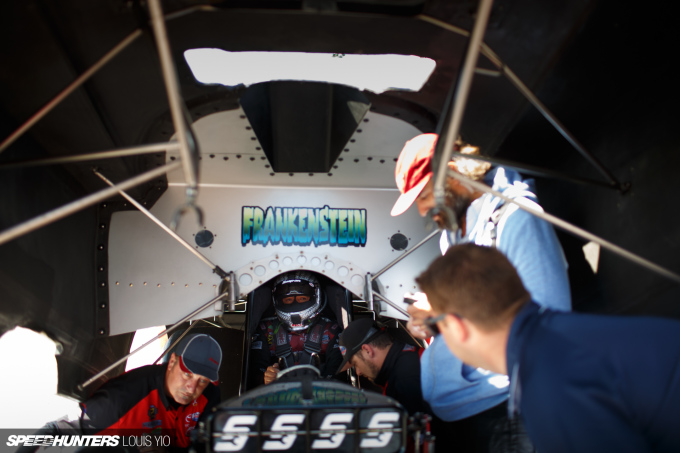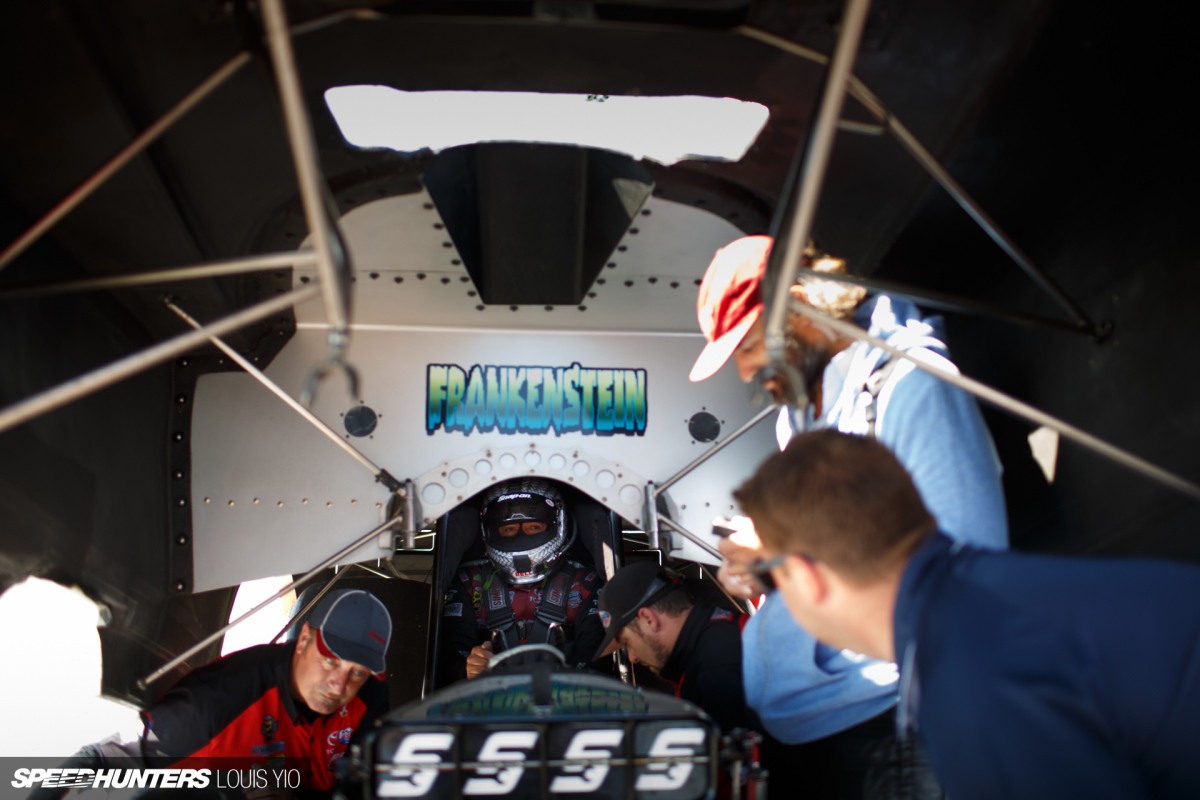 I got goosebumps just watching Cruz's car being readied. The 'Frankenstein' sticker seemed fitting.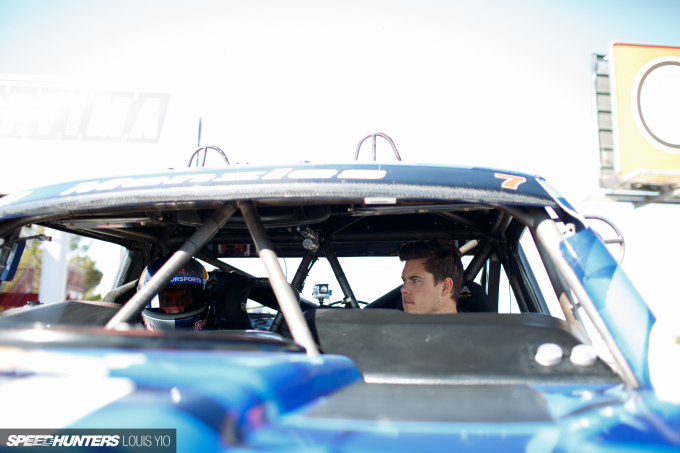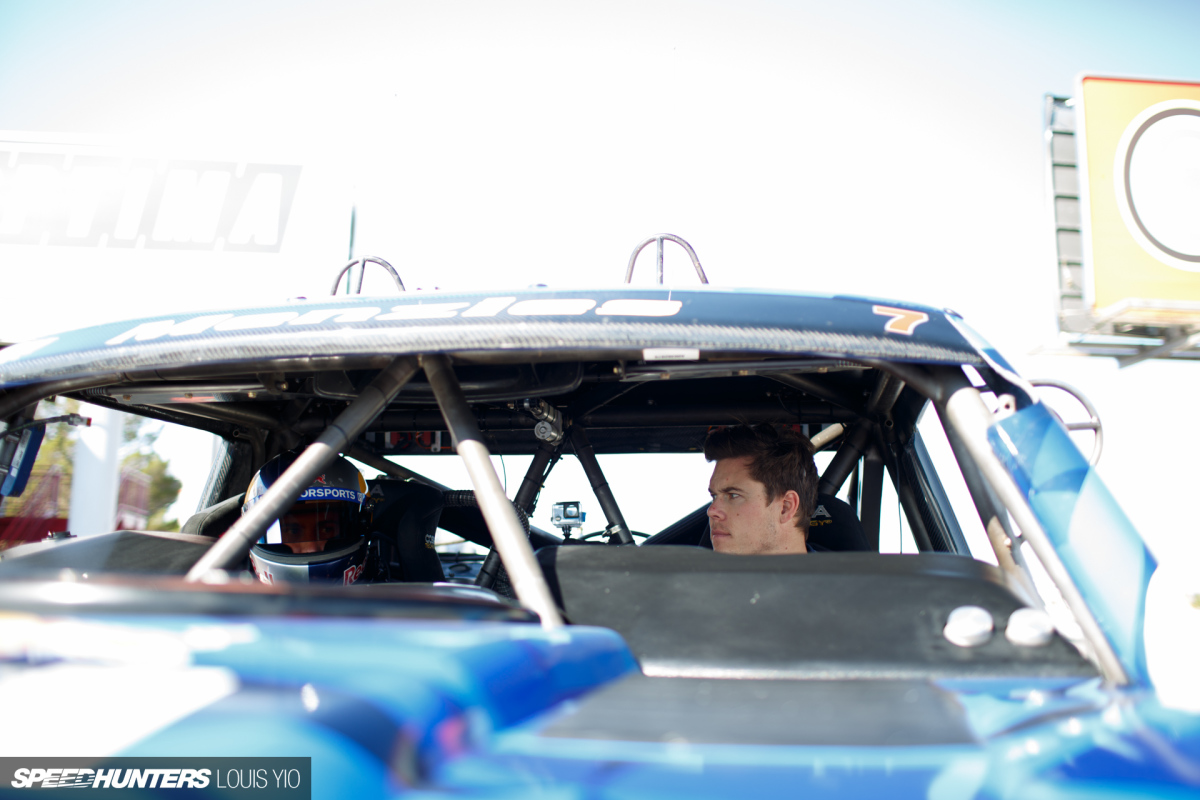 Because Cruz was in a 10,000hp purpose-built drag car capable of covering the 1000ft distance in just four seconds, Bryce would be getting a six-second head start.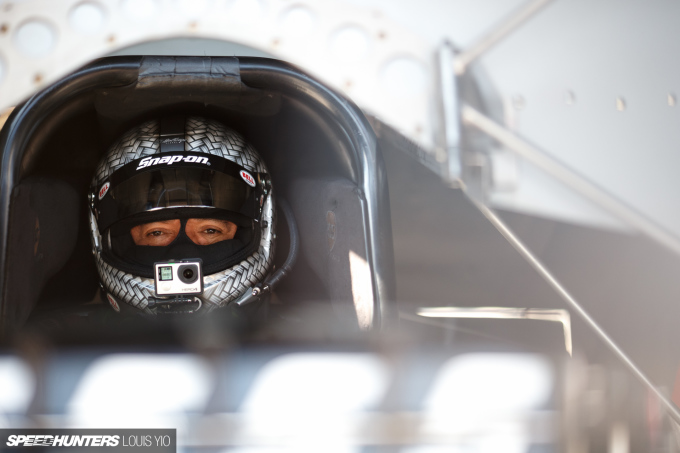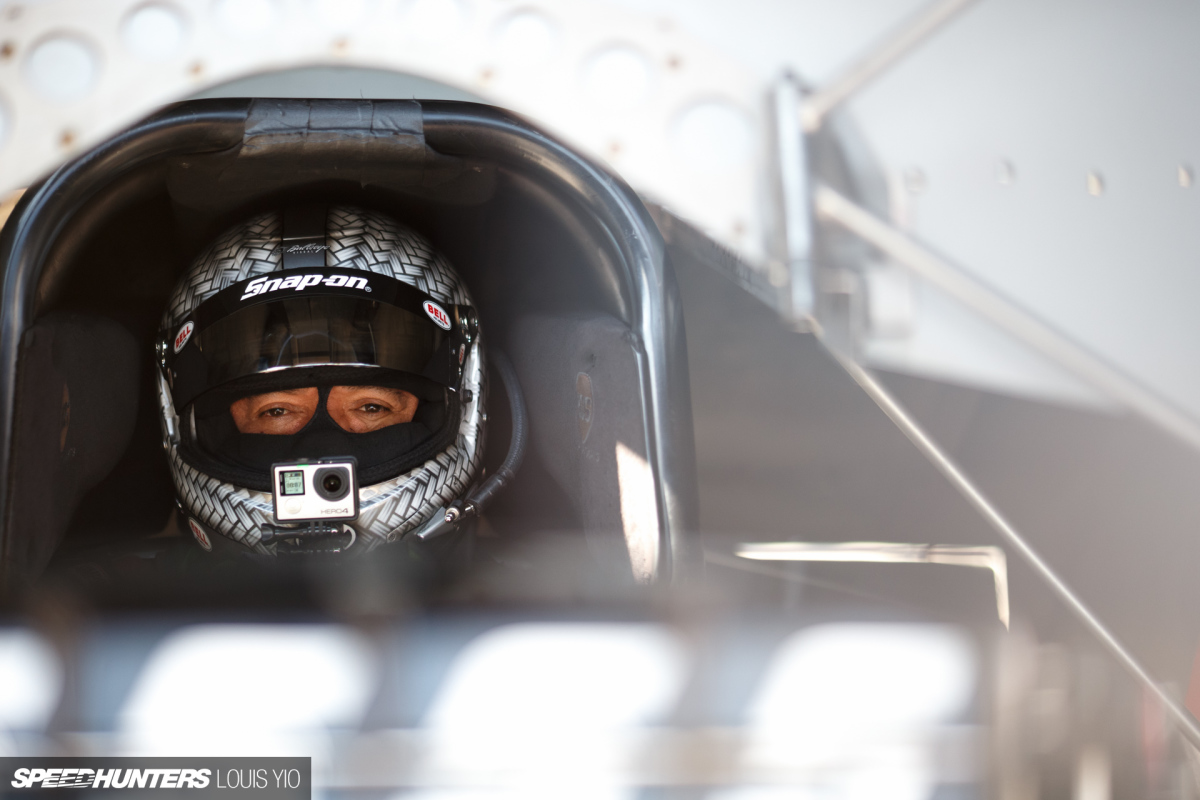 You think your Miata has a small cockpit? Tell that to Cruz…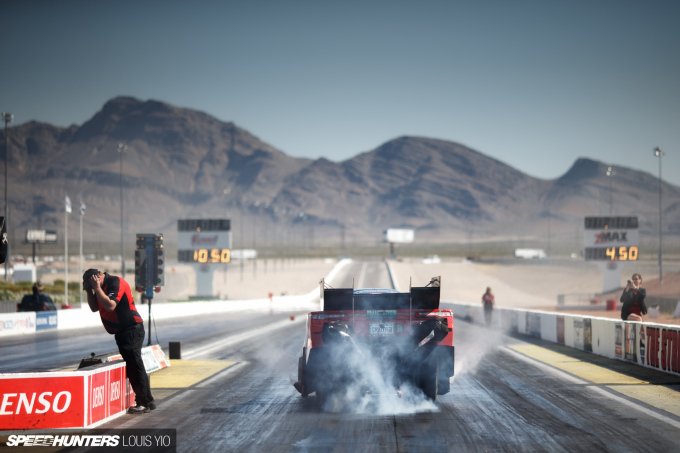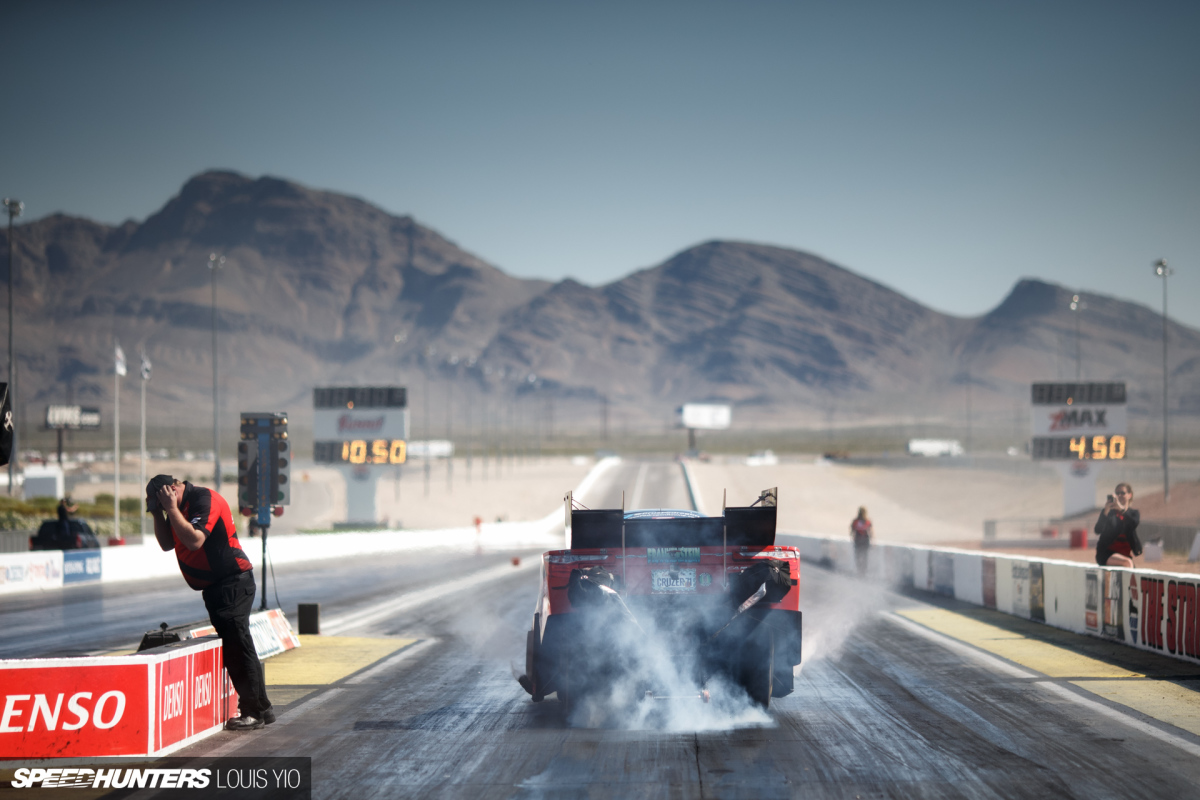 Cruz's burnout sent shivers down my spine; being this close to one of these things was definitely an experience. The heat this car exerts is probably enough to melt me away.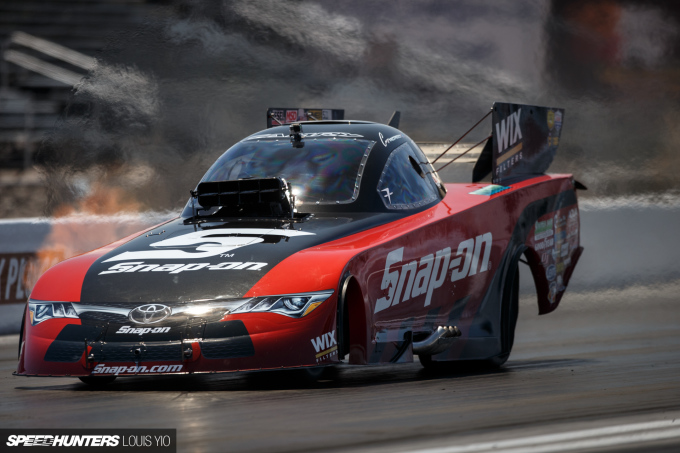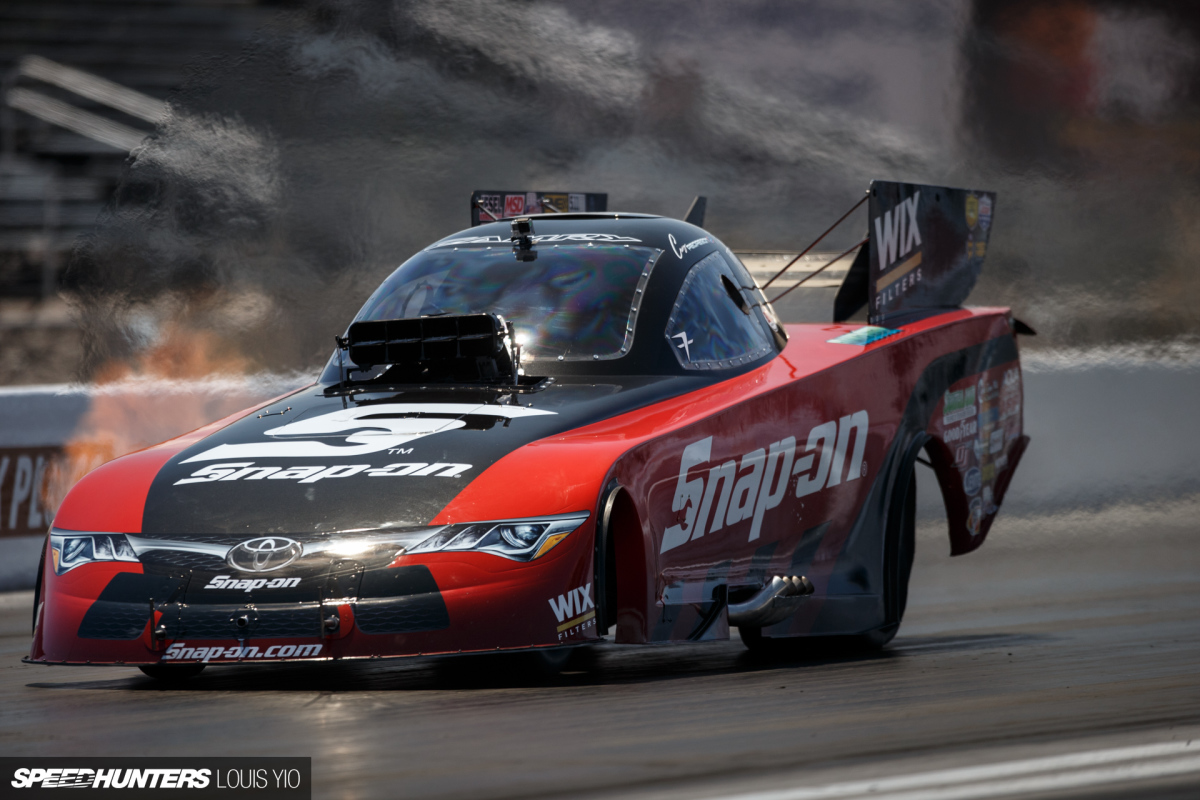 Because I shot his burnout, I booked it over to the side to try and catch him once more during the run. I was able to salvage this shot just as he took off. Fastest 'Camry' in the world right there.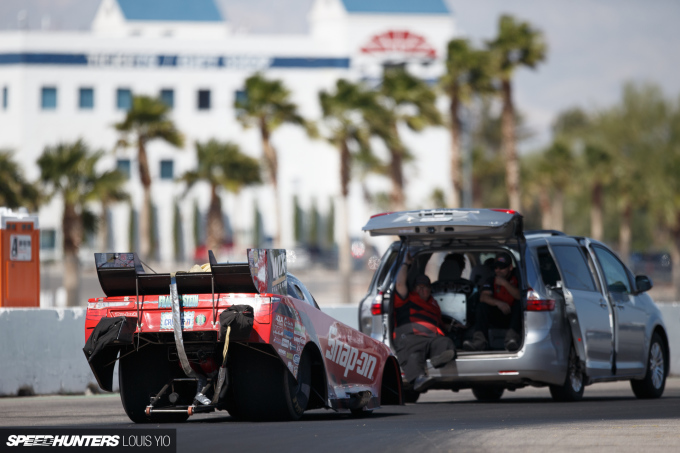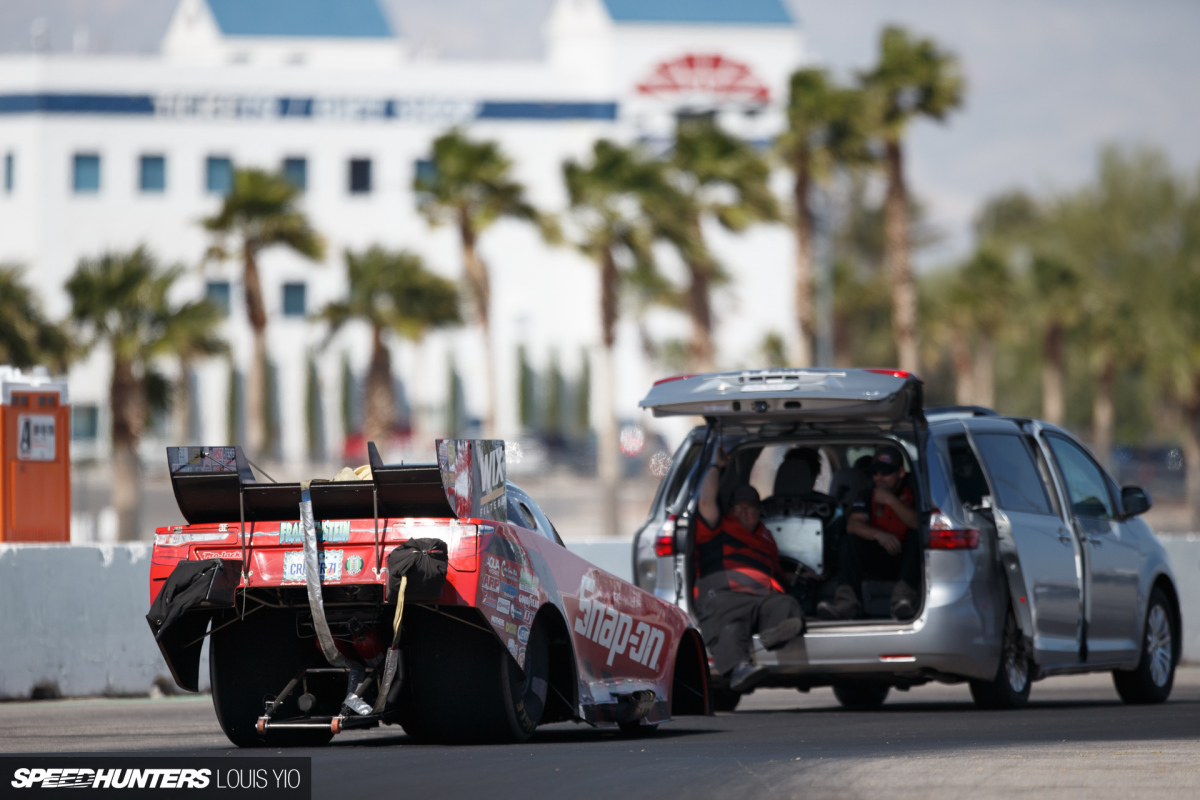 The engines in these 300+mph speed machines are only designed for a single 1000ft pass, so after Cruz's first run the crew had to tow the car back to their hauler and do a full motor rebuild.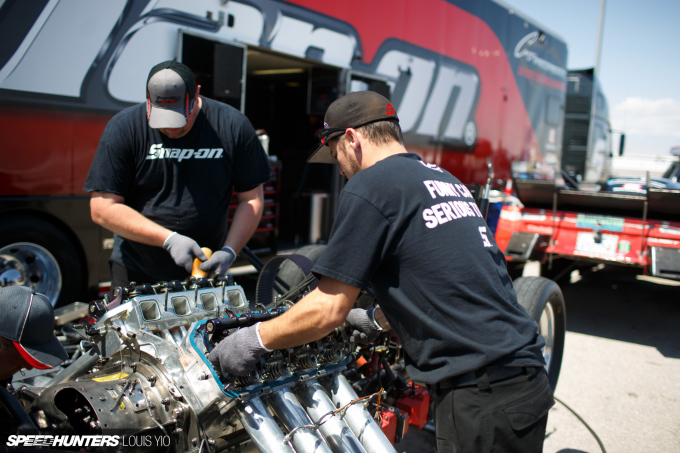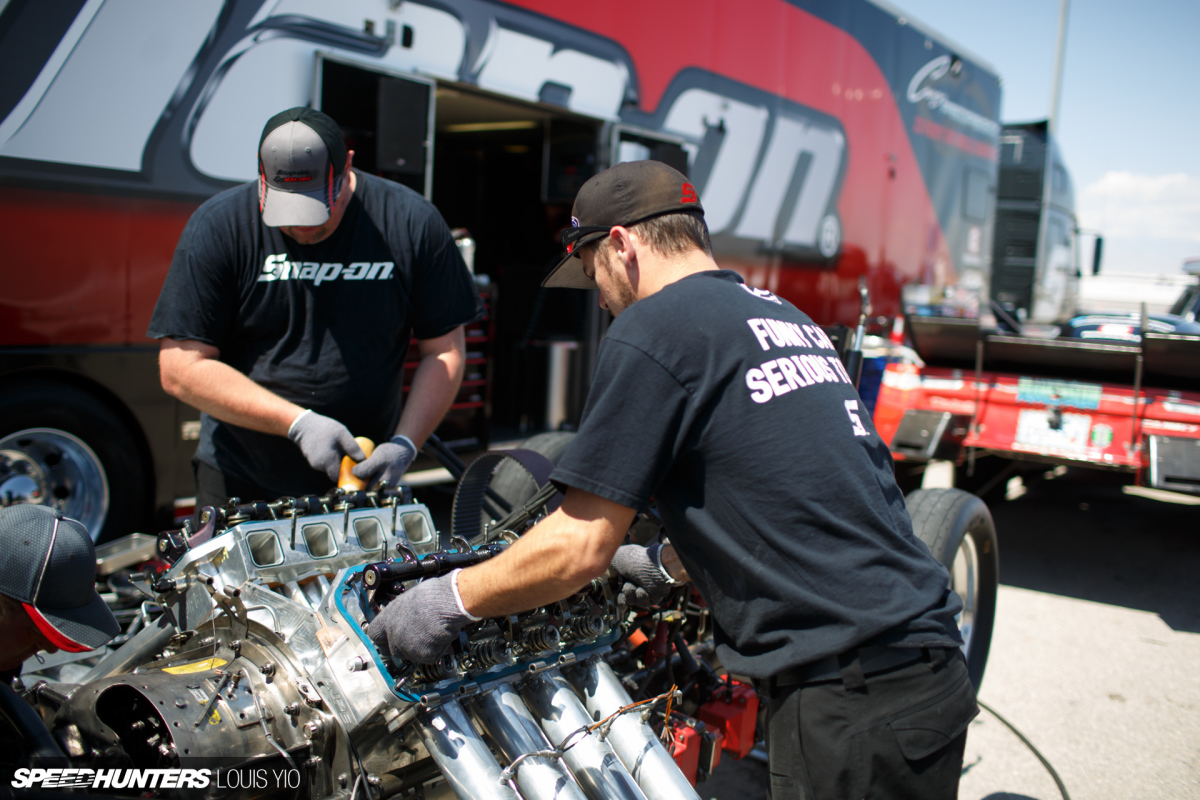 Engine rebuilds take a mere 40 minutes with a full crew during a race weekend. Yes, 40 minutes! Because only half the guys were out though, the estimated time to rebuild the engine was about an hour and a half, which is still insanely fast.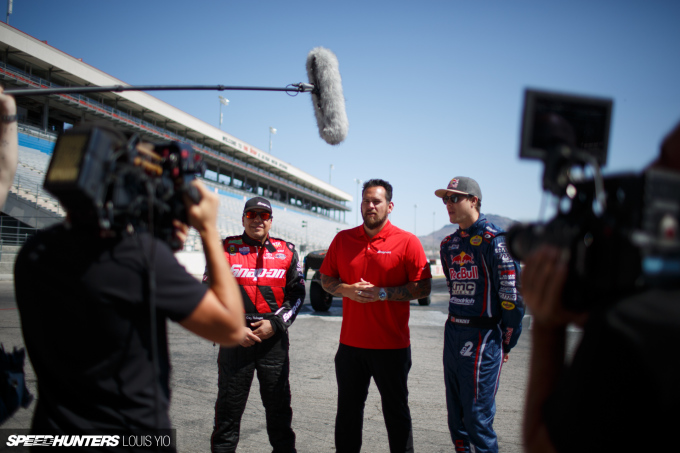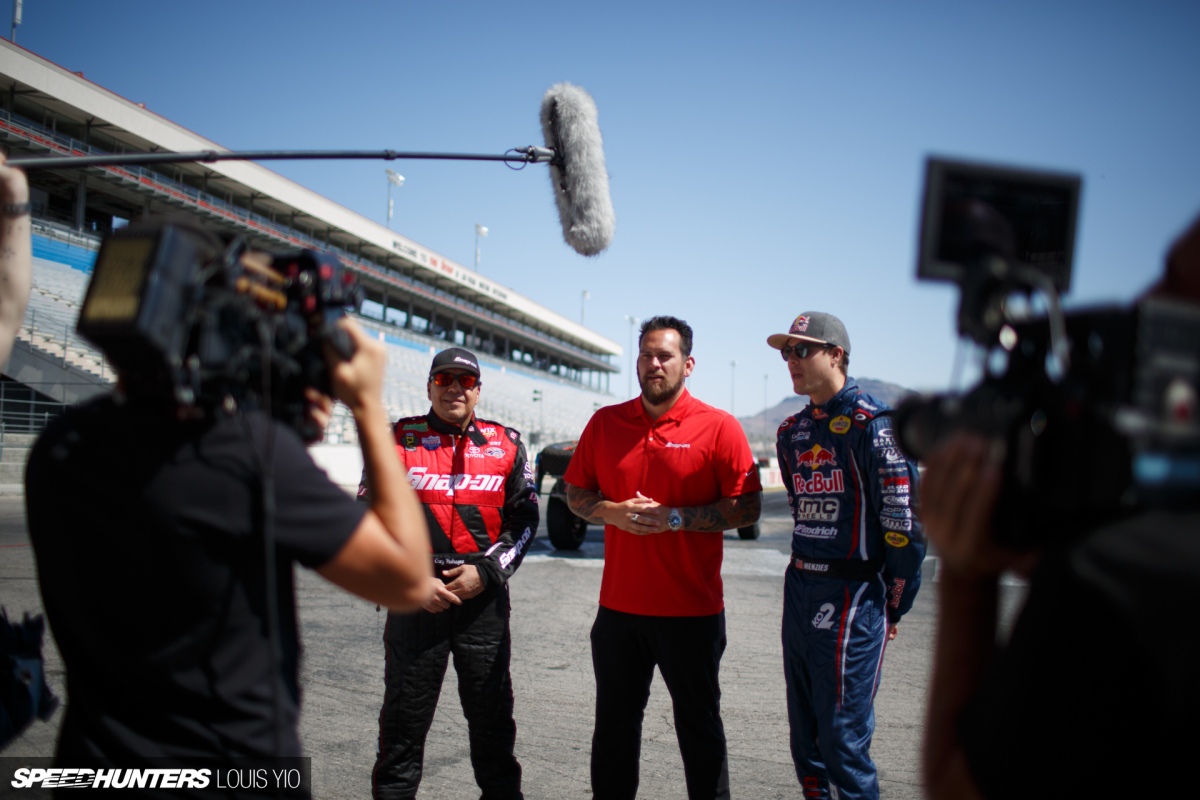 While that was happening, Jarod debriefed the drivers after their initial runs.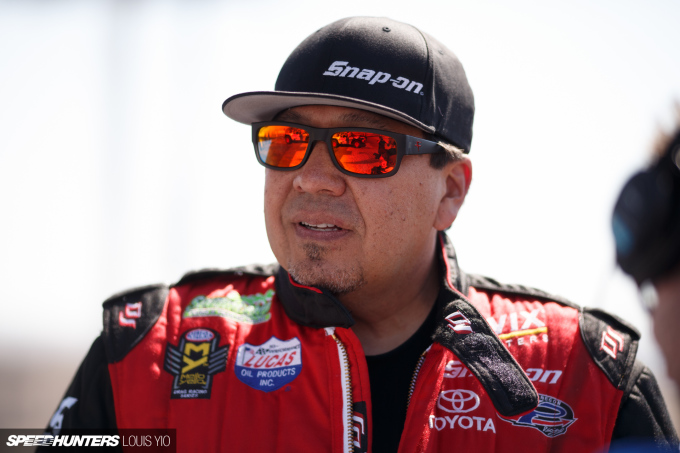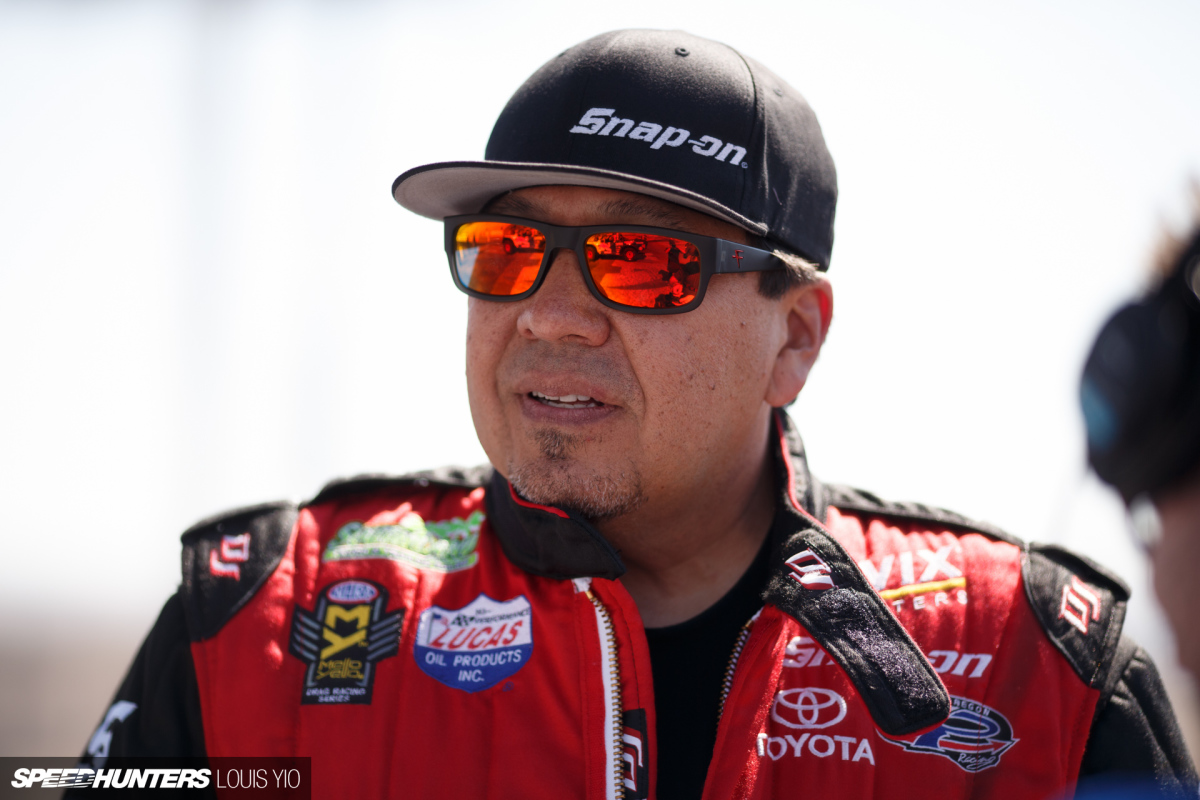 Cruz ran a 'modest' 4.12-second ET on his first 1000ft pass. With the six-second handicap placed, he passed the finish line about 0.1 seconds faster than Bryce.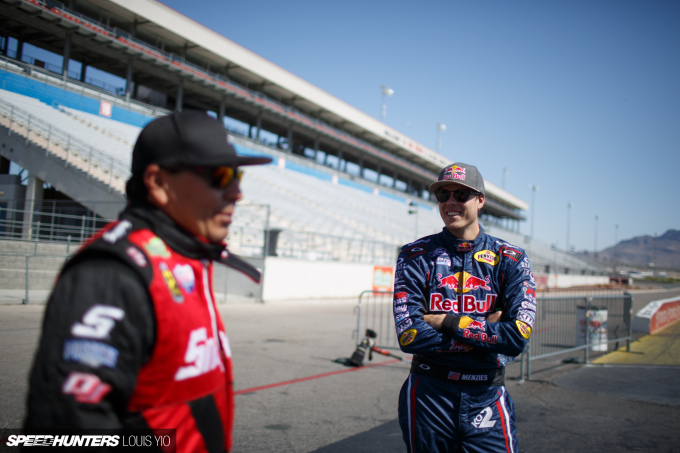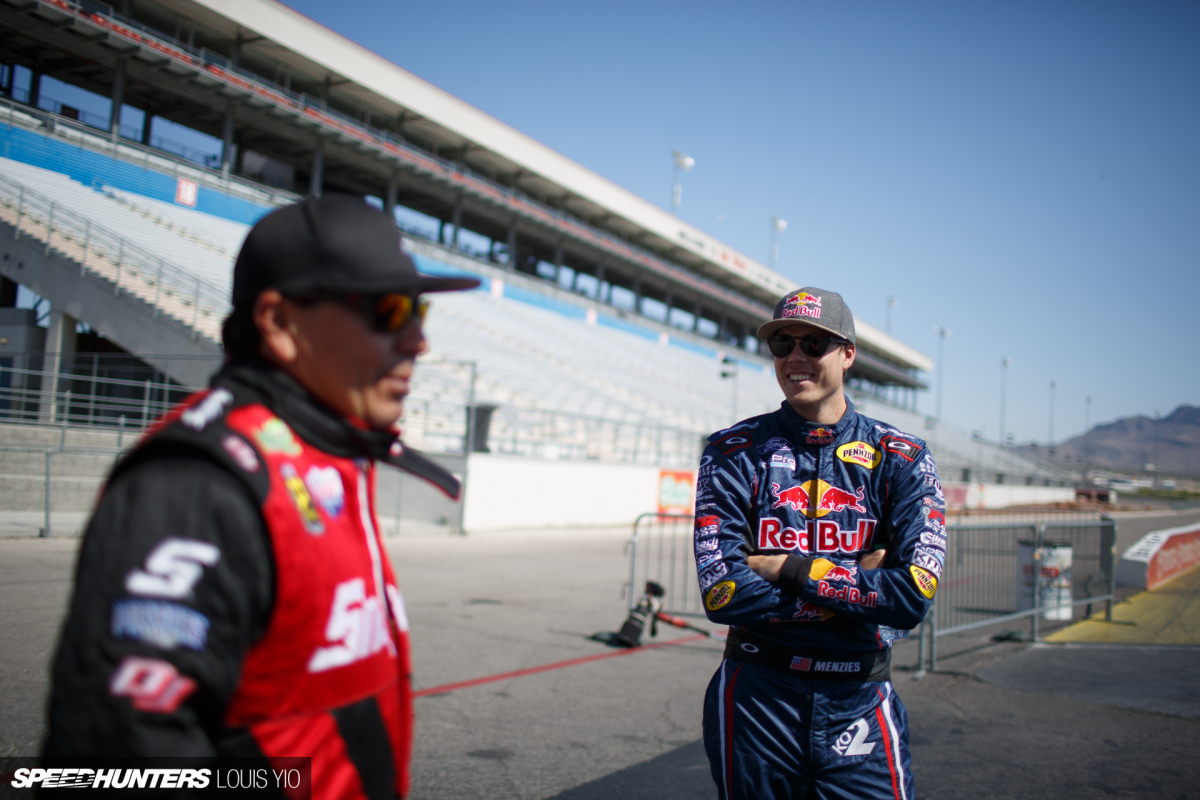 It's crazy that it came down to being that close, even when the cars are so drastically different.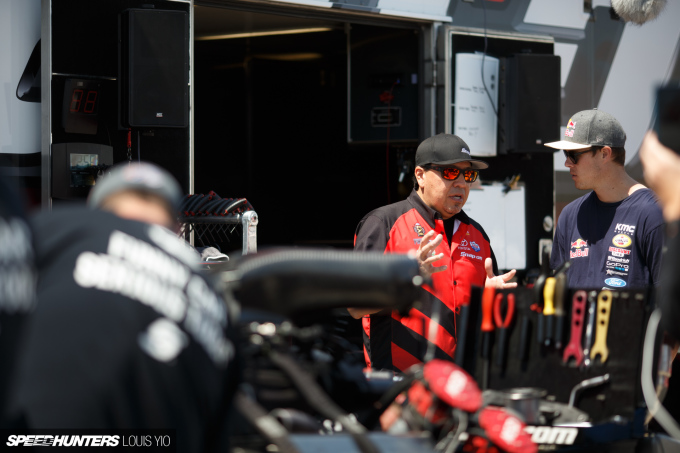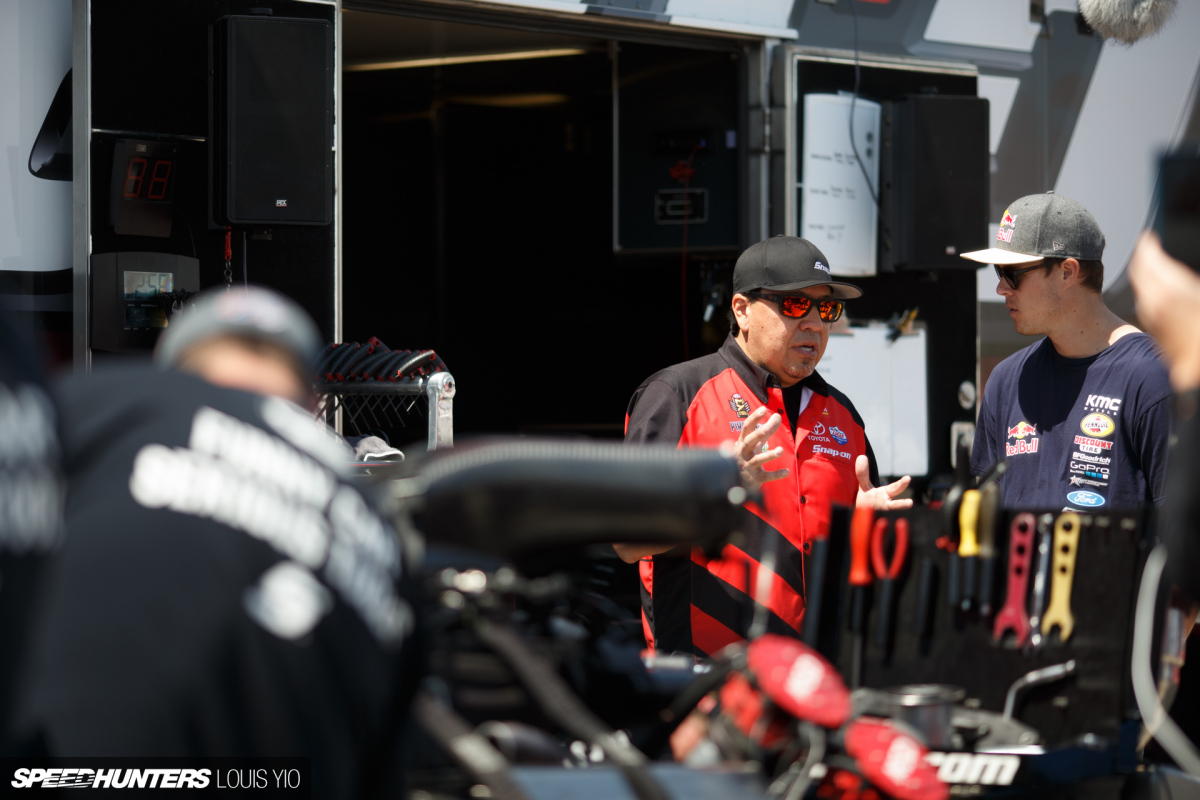 We stopped by Cruz's pit to check out how things were coming along after the debrief. The crew had just finished the rebuild and were starting the engine up to ensure things were working fine.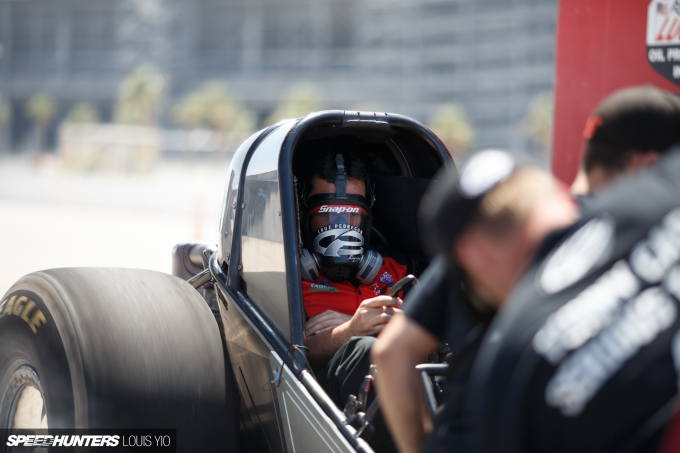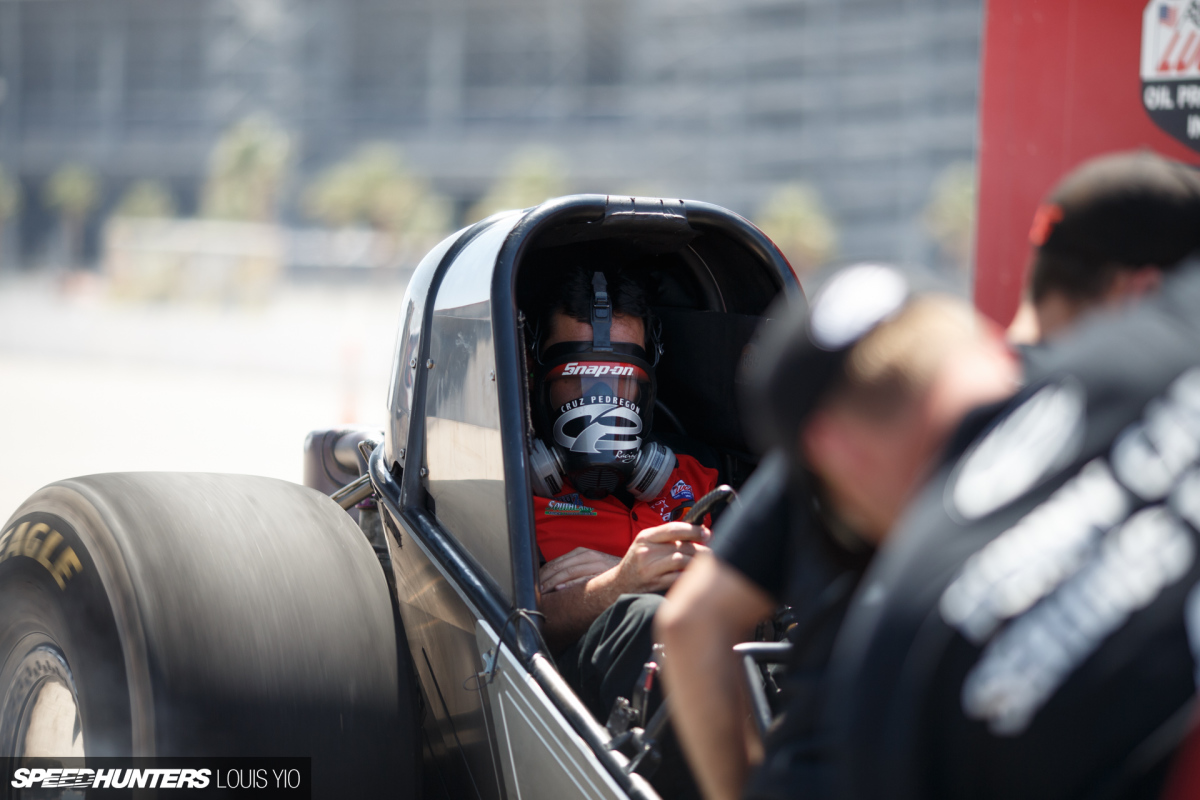 Watching them run the car in the pits was pretty scary. The thing is almost like a hungry wild tiger in a zoo; inside a cage; tied to a leash. Just idling, it was is louder than most cars are at full throttle. Scary indeed.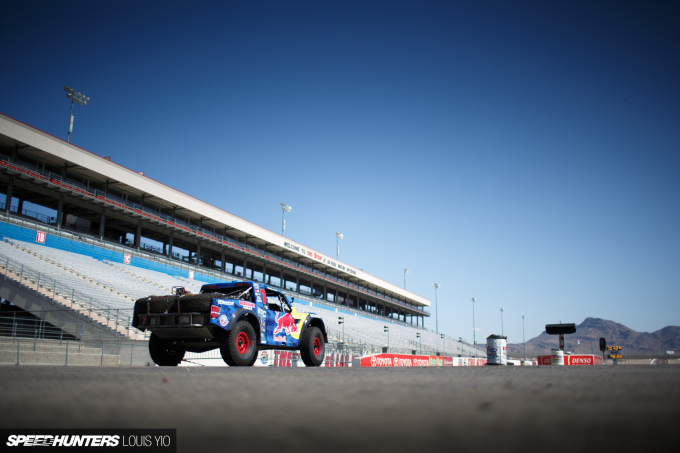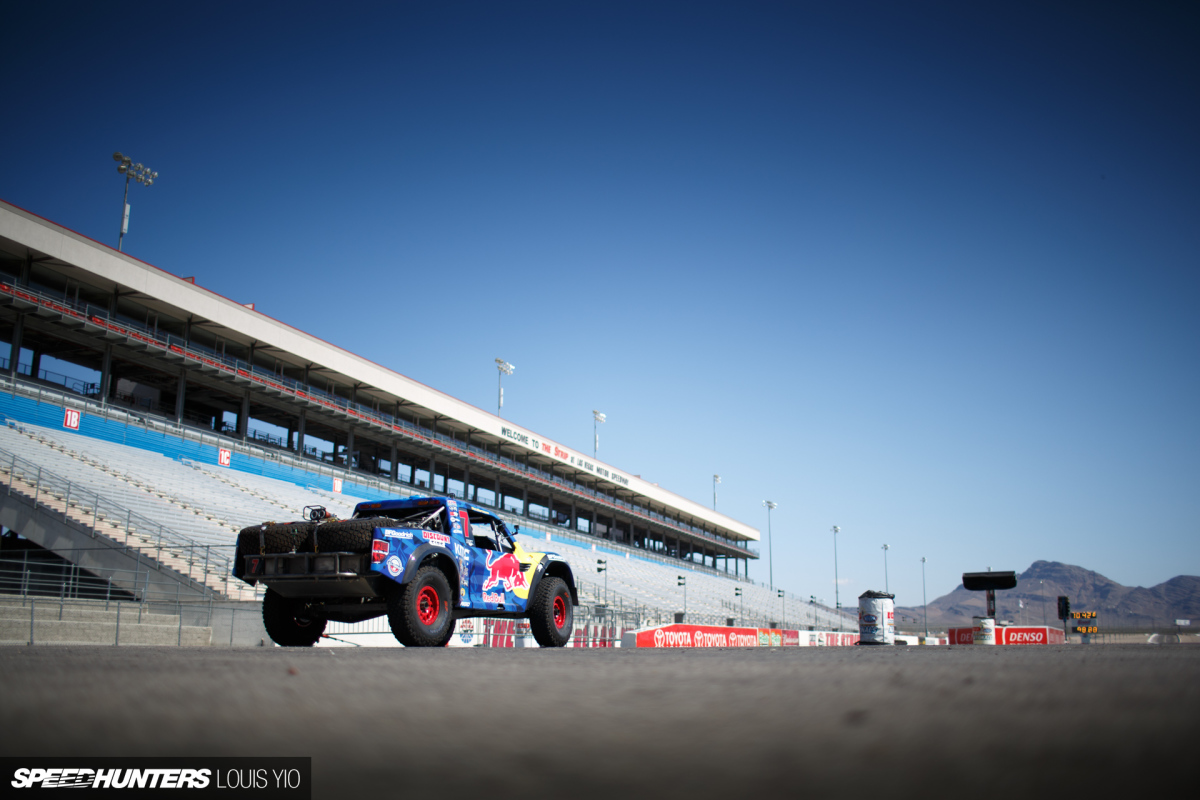 As Cruz was having the final touches made to his car in preparation for the second run, Bryce already had his car on the line.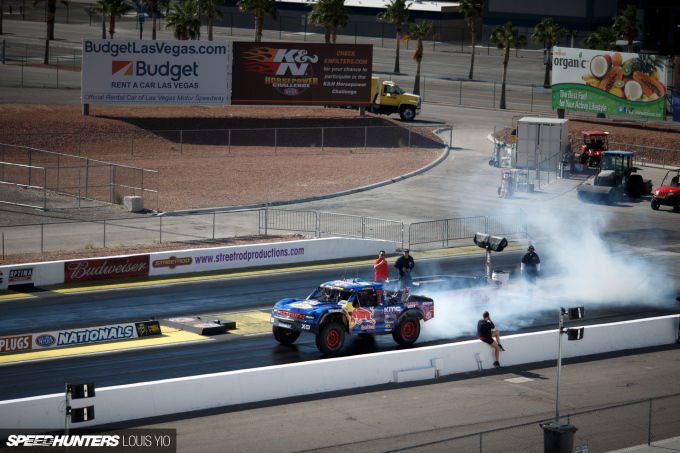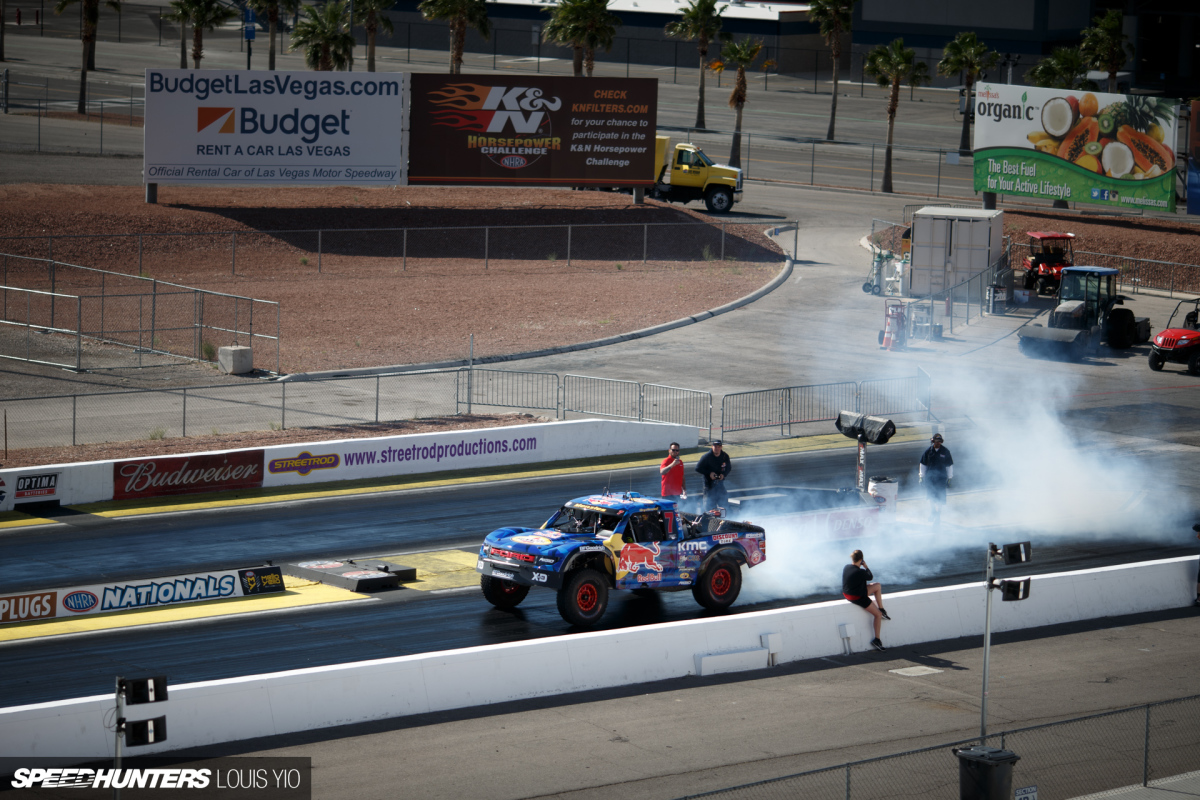 It seemed to be so easy for Bryce to let his truck's rear end loose for some smokey action. Oh wait, 900hp. Forgot.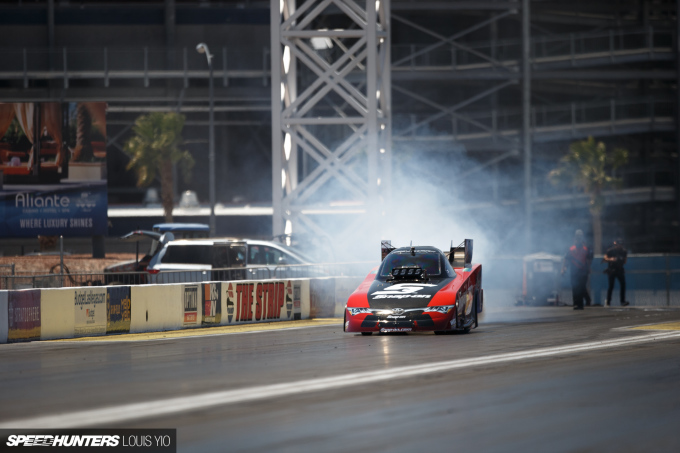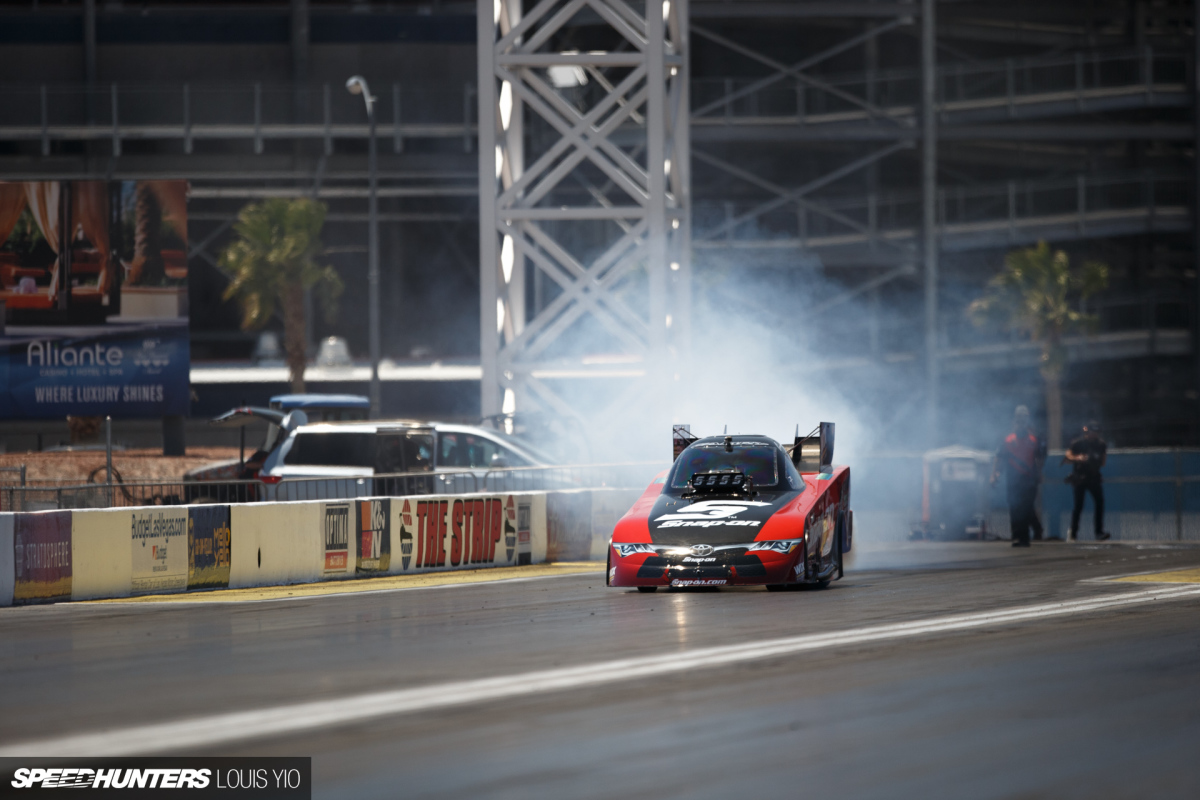 Once Cruz got his mind-blowingly loud tiger to do the burnout, we were set for round two.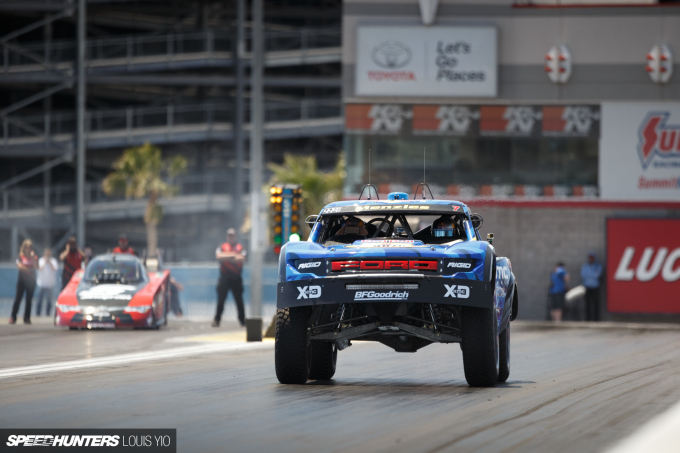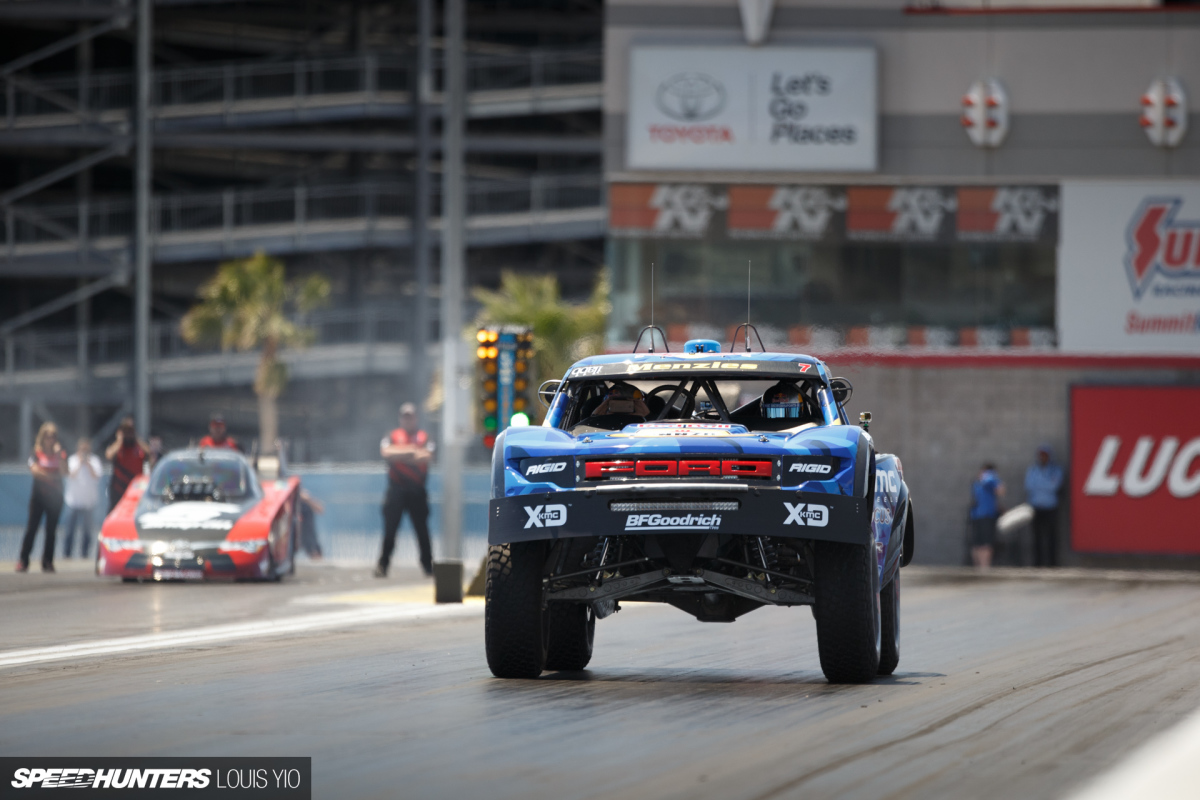 Bryce took off, creating that squat again, while Cruz waited for six seconds to pass before dropping the hammer.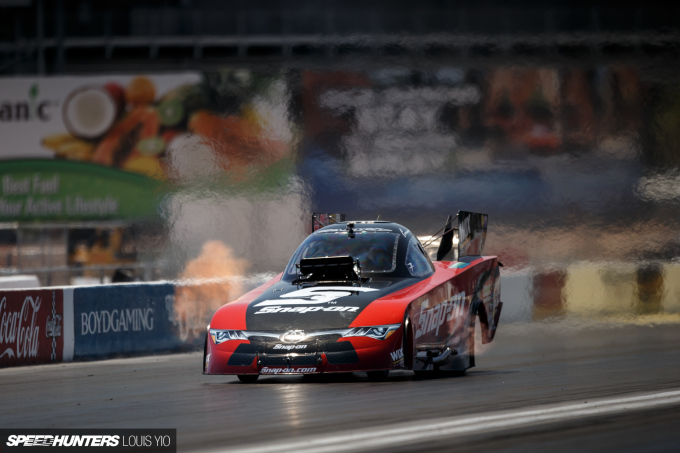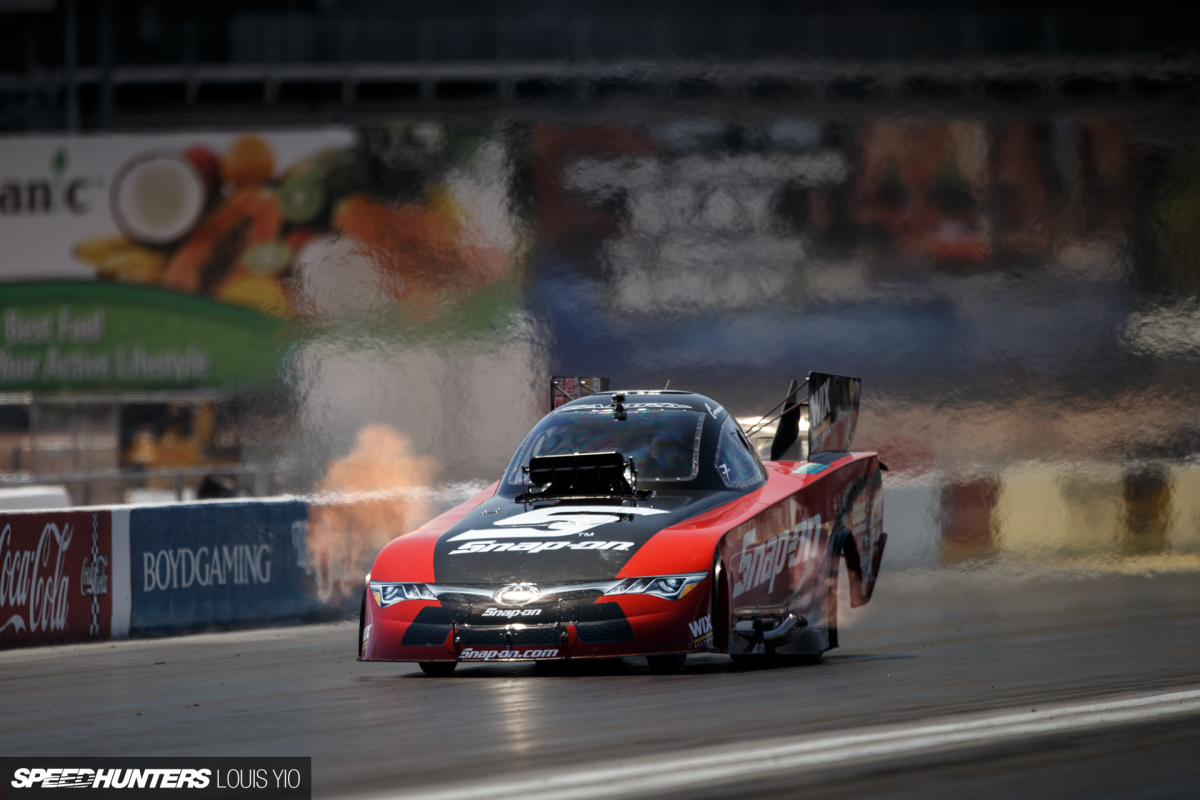 He launched and let the fire breathing dragon tiger loose down the strip.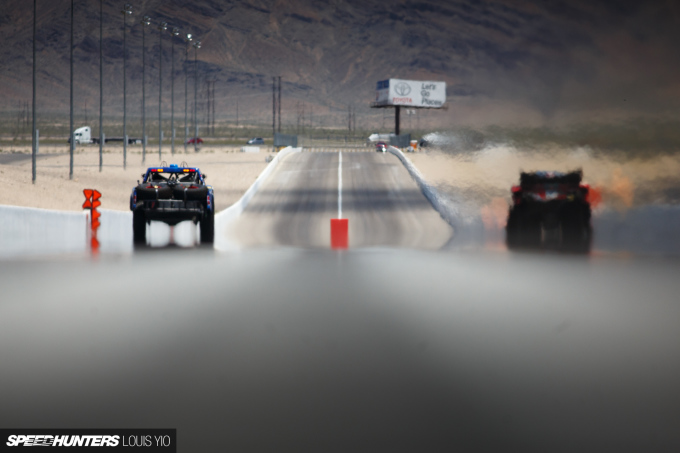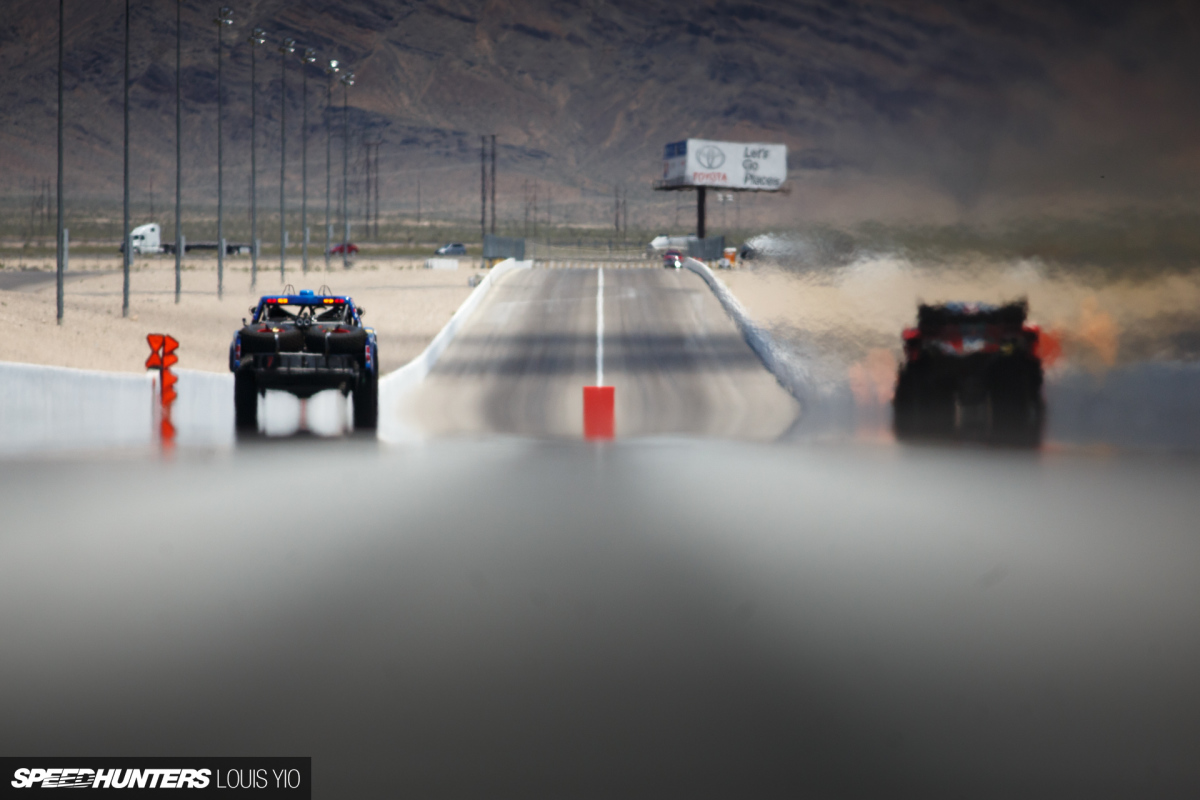 This image really shows the amount of heat these two cars create; Cruz's 'Camry' is unrecognizable from this angle. Bryce ended with a 10.4-second ET and Cruz ended with a 4.09. Don't worry, I wasn't actually standing on the track when I got this shot.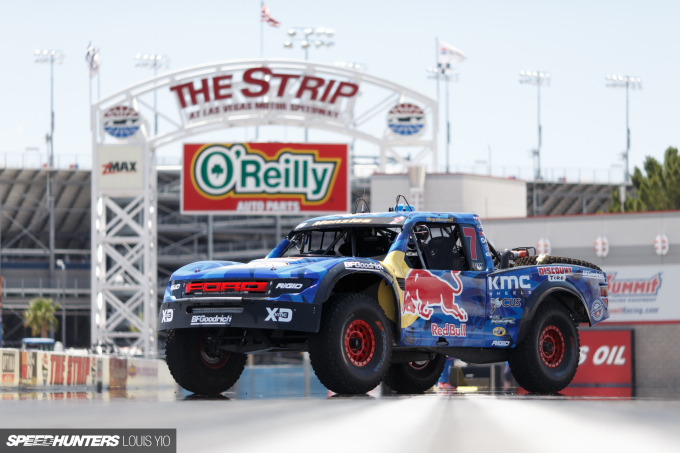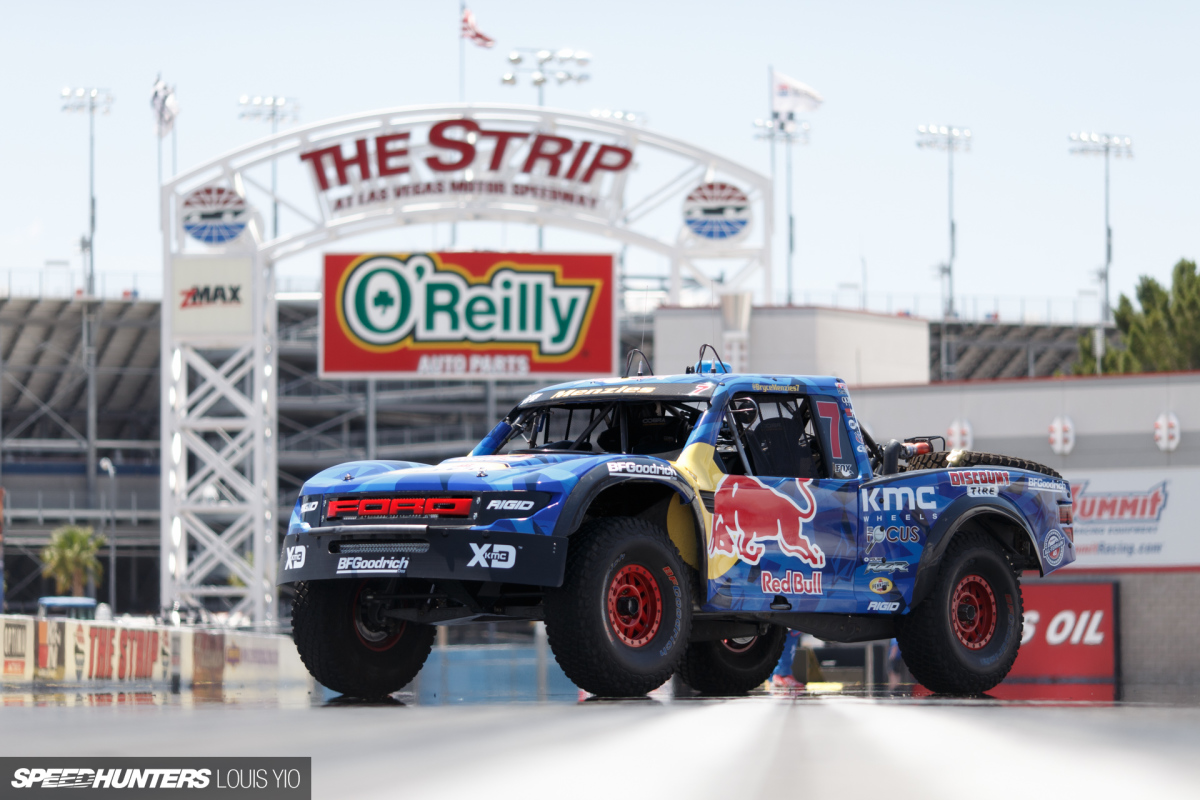 I wonder what's going to happen in the next Snap-on Seat Swap? Will we be seeing a professional drifter anytime soon? Perhaps an IndyCar driver? I guess we'll just have to wait to find out.
Louis Yio
Instagram: @lusciousy
louis@speedhunters.com
Cutting Room Floor