The other day, I was off a plane and straight onto a train headed for Nagoya to visit Liberty Walk.
Aside from checking out the refreshed shop and shooting Kato-san's newest demo car for a full feature (coming soon to Speedhunters), it was a stock white McLaren that I was really interested in.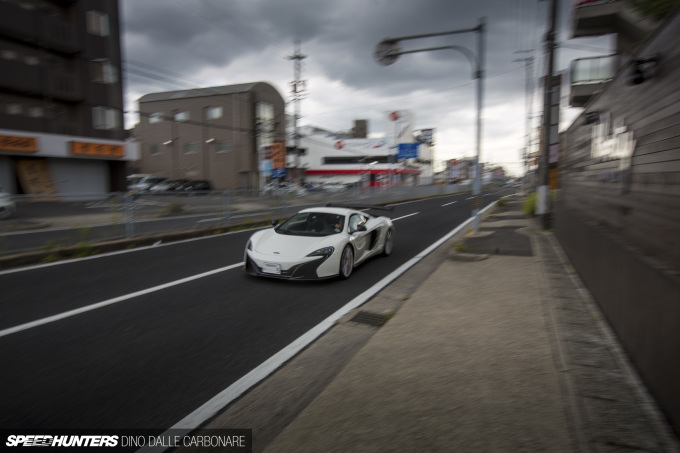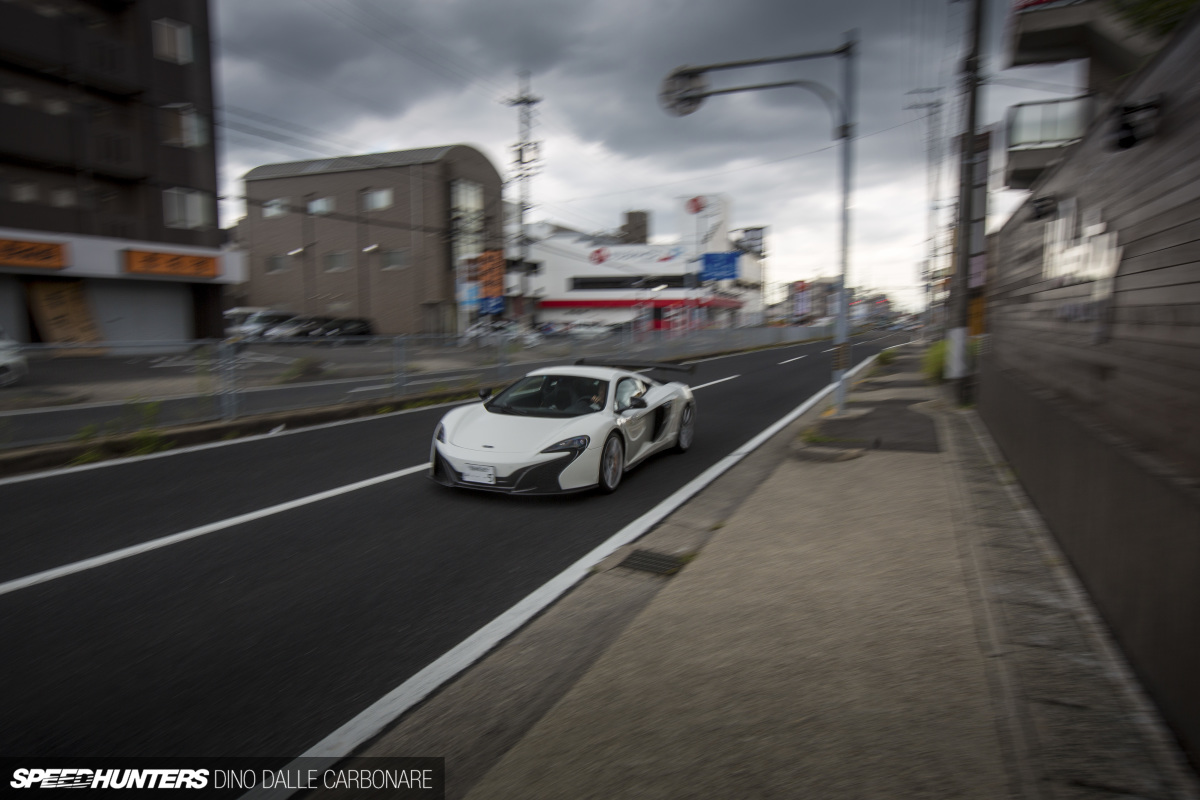 You see, within a month's time this 650S will become the first McLaren to be cut up and fitted with an LBW aero kit. Blasphemy? For some I'm sure it is, but Kato sure as hell doesn't care. His plan to do the unthinkable to as many supercars as he can get his hands on isn't showing any signs of stopping.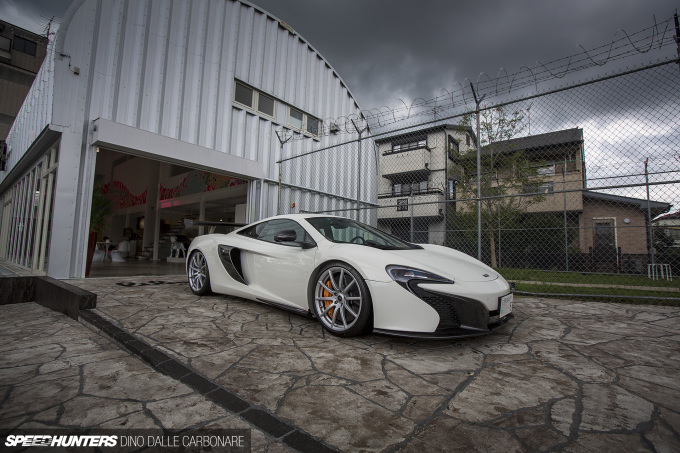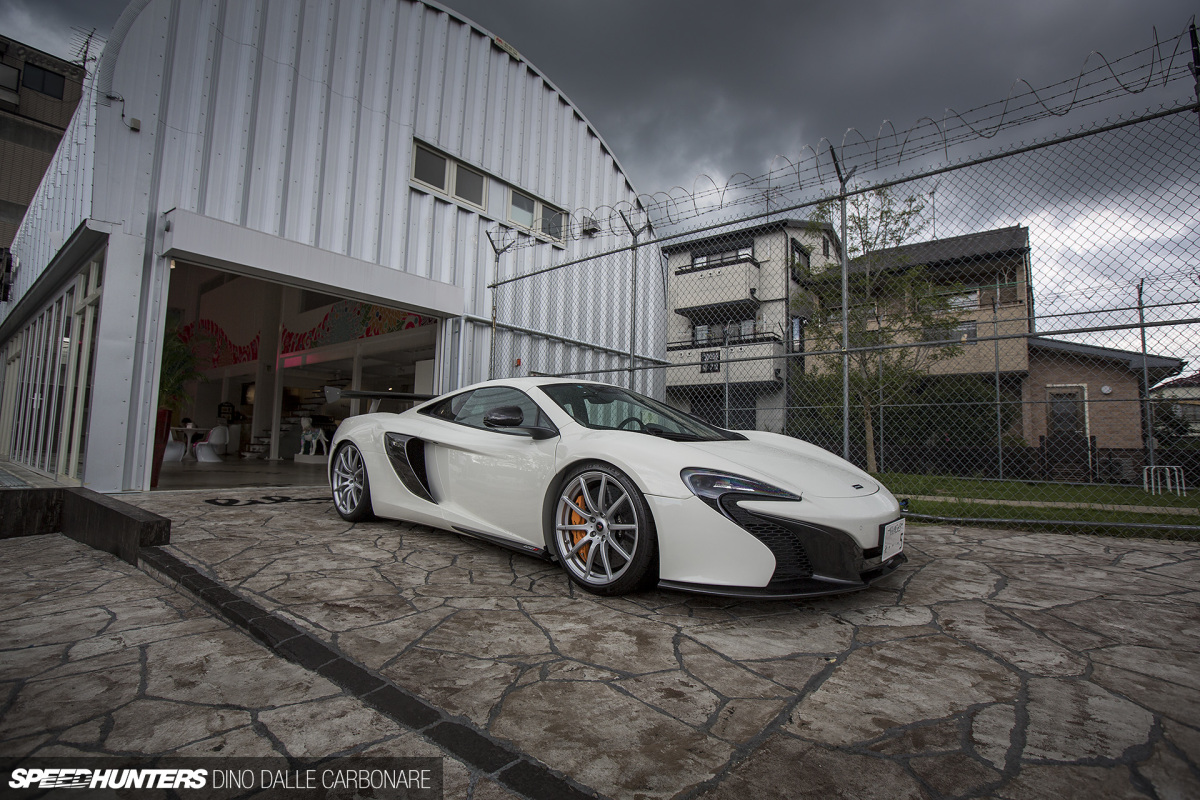 With this in mind, I had the Liberty Walk guys move the 650S to the front of the new LBW Cafe building so I could grab a few 'before' images.
The fenders won't be looking anything like this come the end of next month. Once cut, multi-piece flares will be bolted on to instantly transform the look of the already menacing looking McLaren. In preparation for all this, air suspension has been installed into the supercar, meaning that once the appropriately sized wheels are fitted Kato will be able to achieve that perfect stance his cars always have.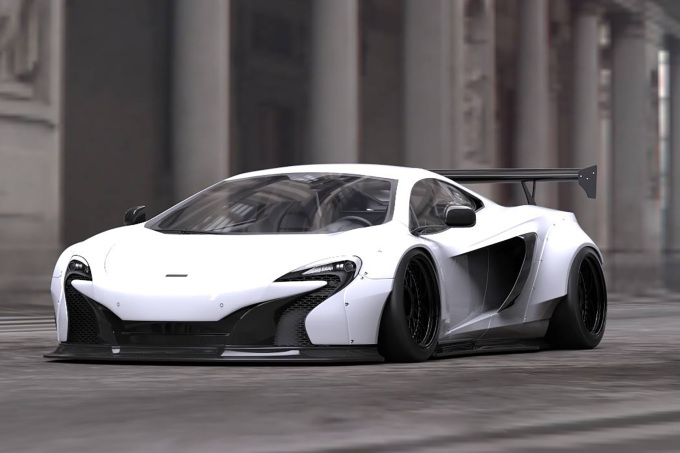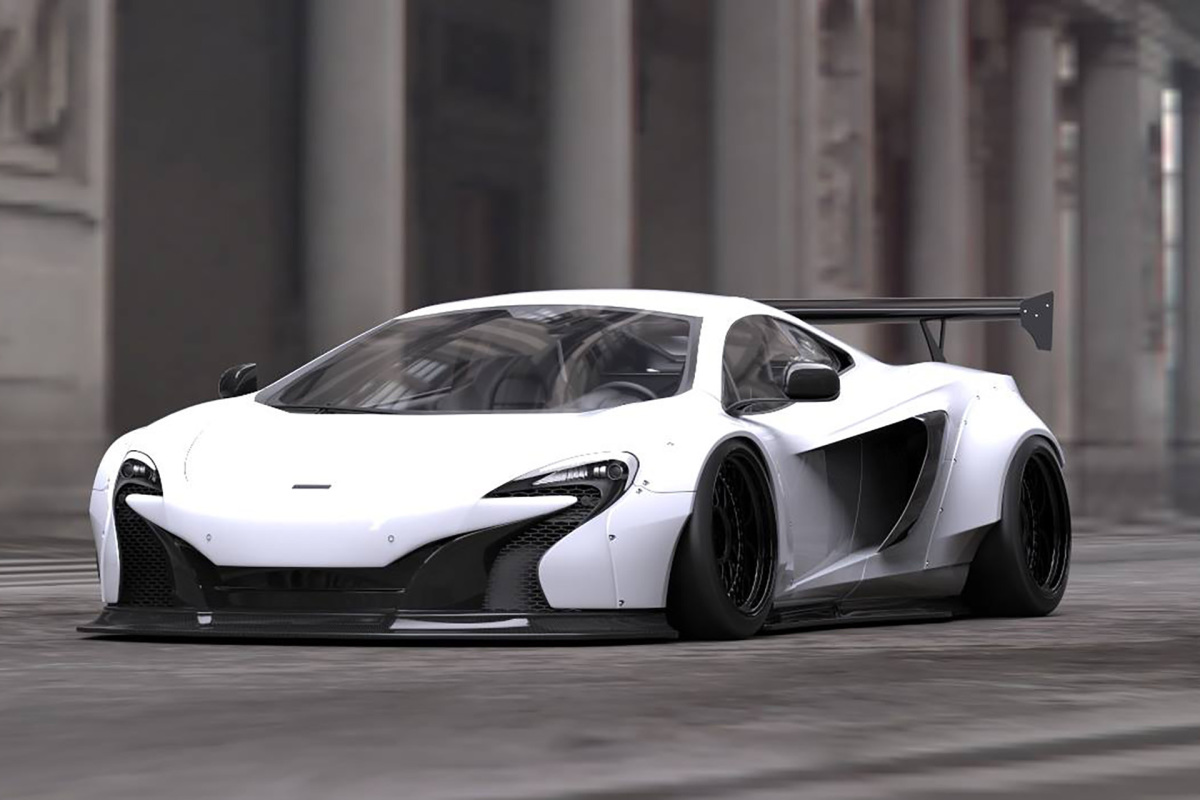 It'll look something like this, but for how accurate 3D renders can be, nothing can prepare you for that moment when you see a car like this in person for the very first time.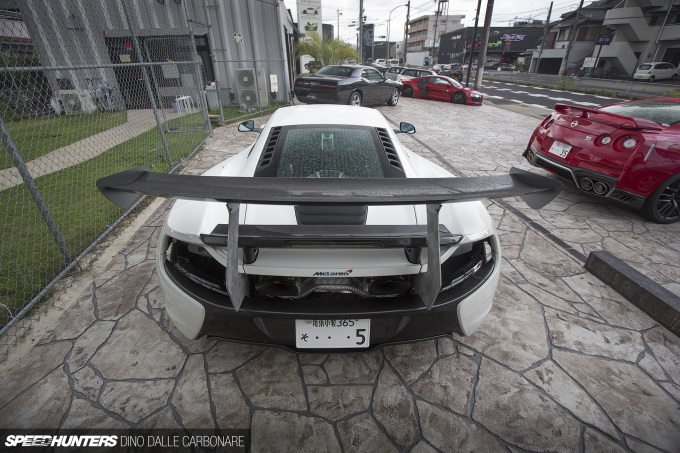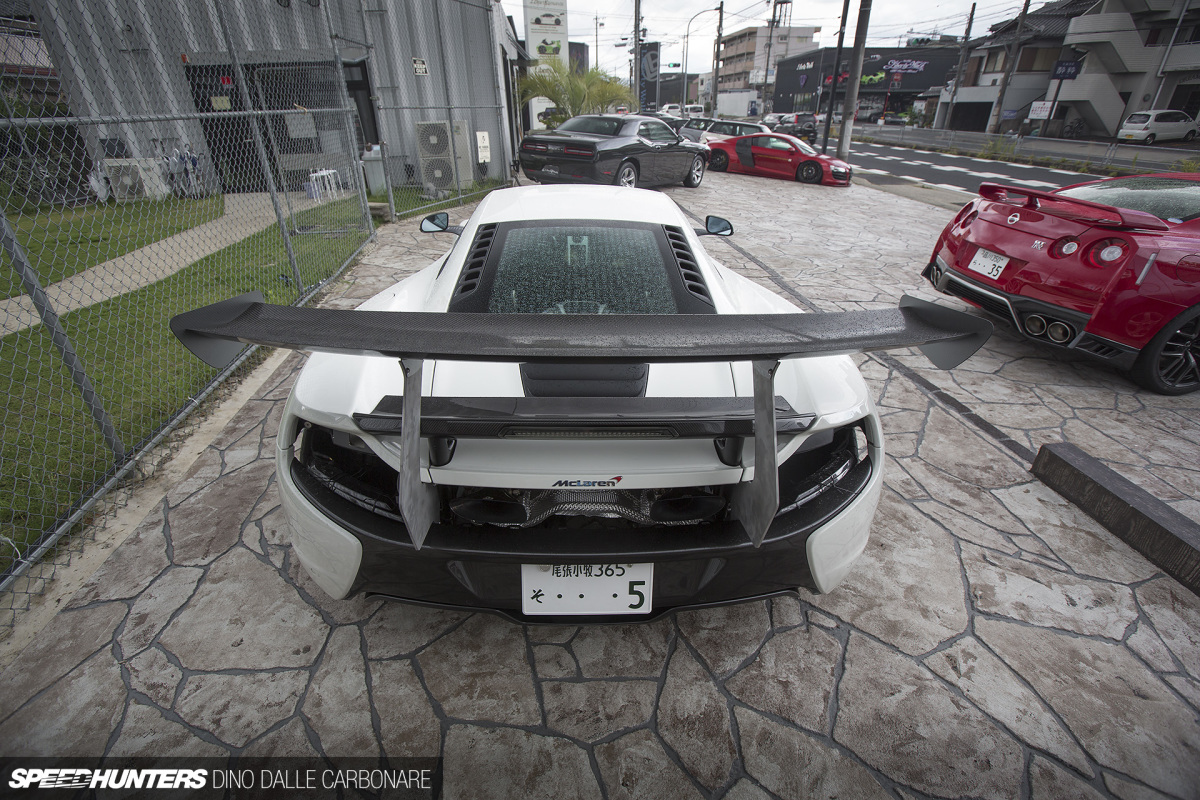 The massive P1 GTR-inspired wing is already having a huge impact.
The wing itself is made from lightweight dry carbon fiber, but the stays are pre-production items created to test the mounting position and angles.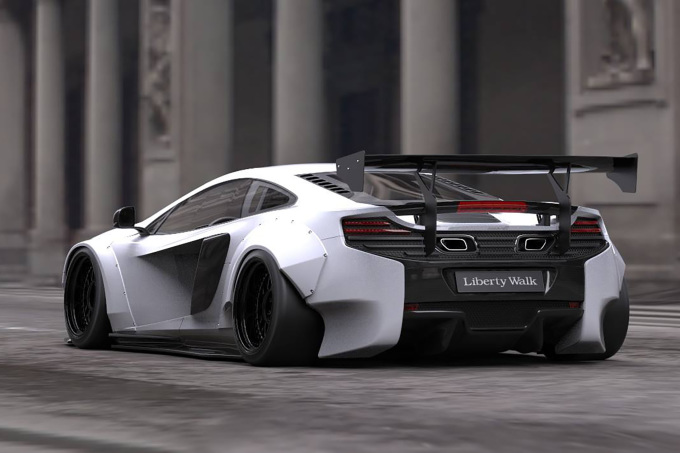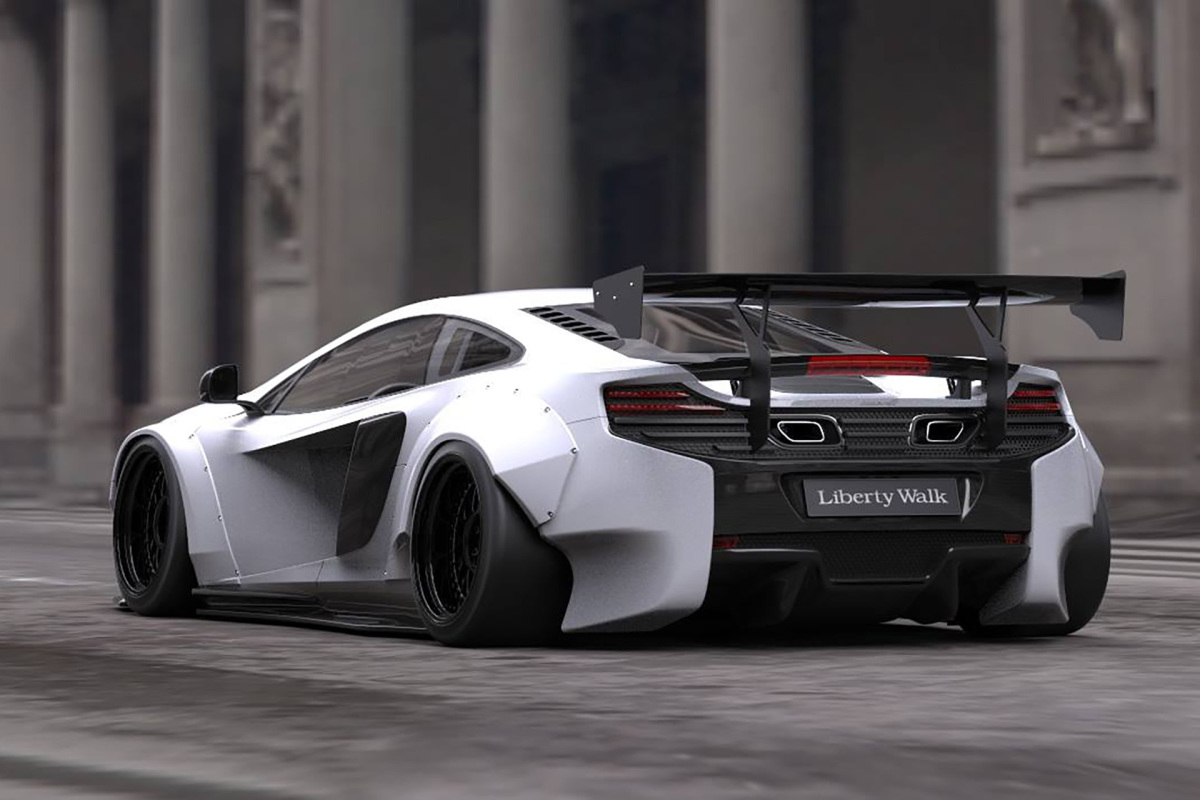 Right now it looks a little different in the rendering, so we won't know what the final design will be until the car is completed. What I'm personally curious about is what will be done with the rear grille, or rather that area where the exhausts exit and the taillights are suspended.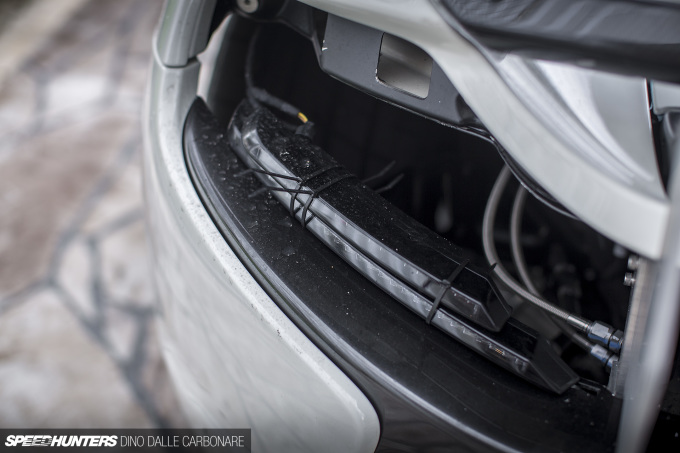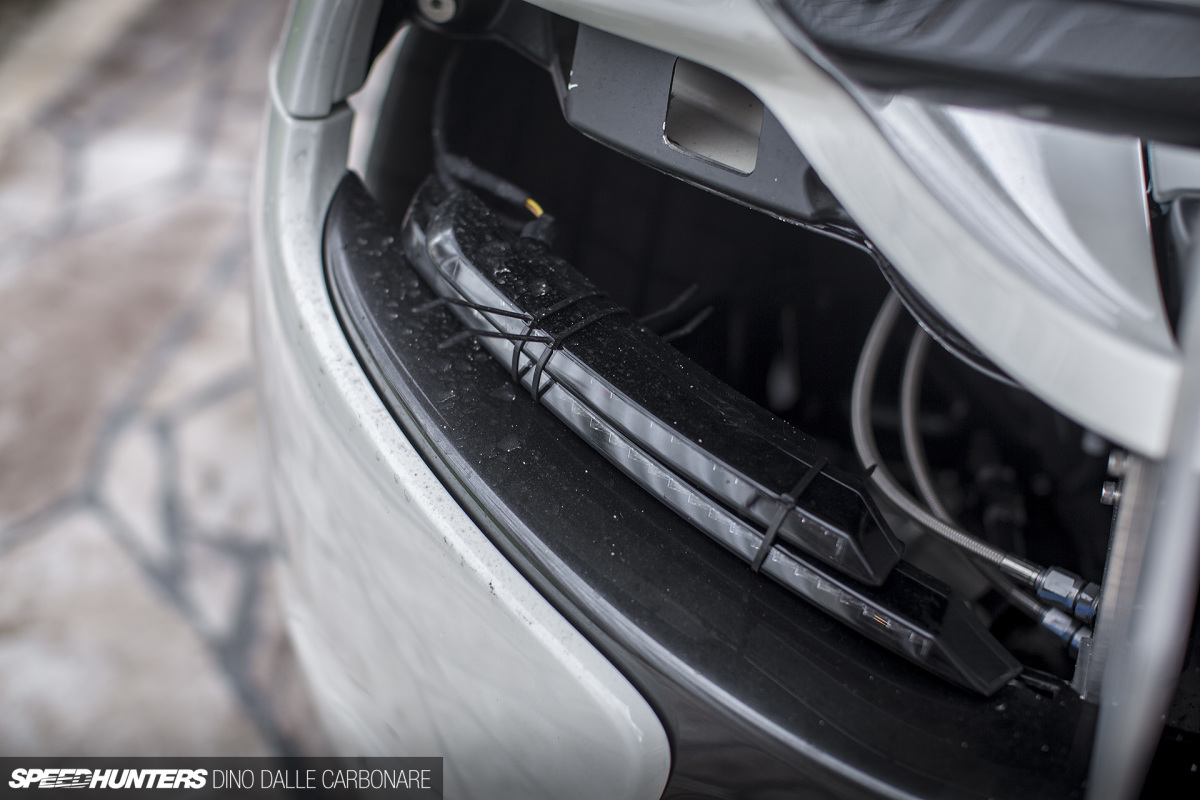 For now, the LED stop lights and indicators have been temporarily zip-tied to the bumper until all the pieces come in.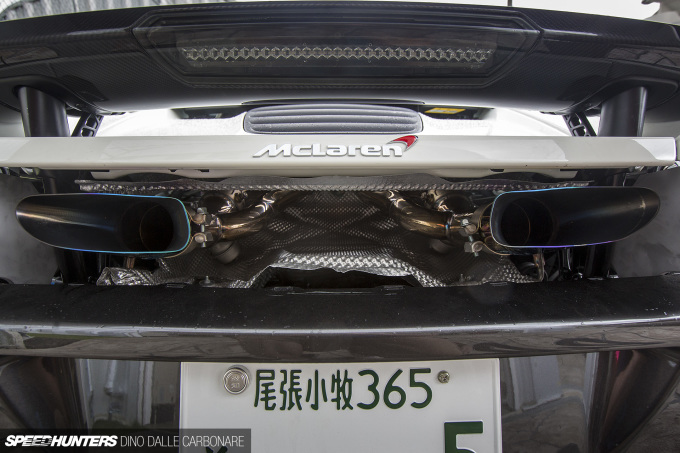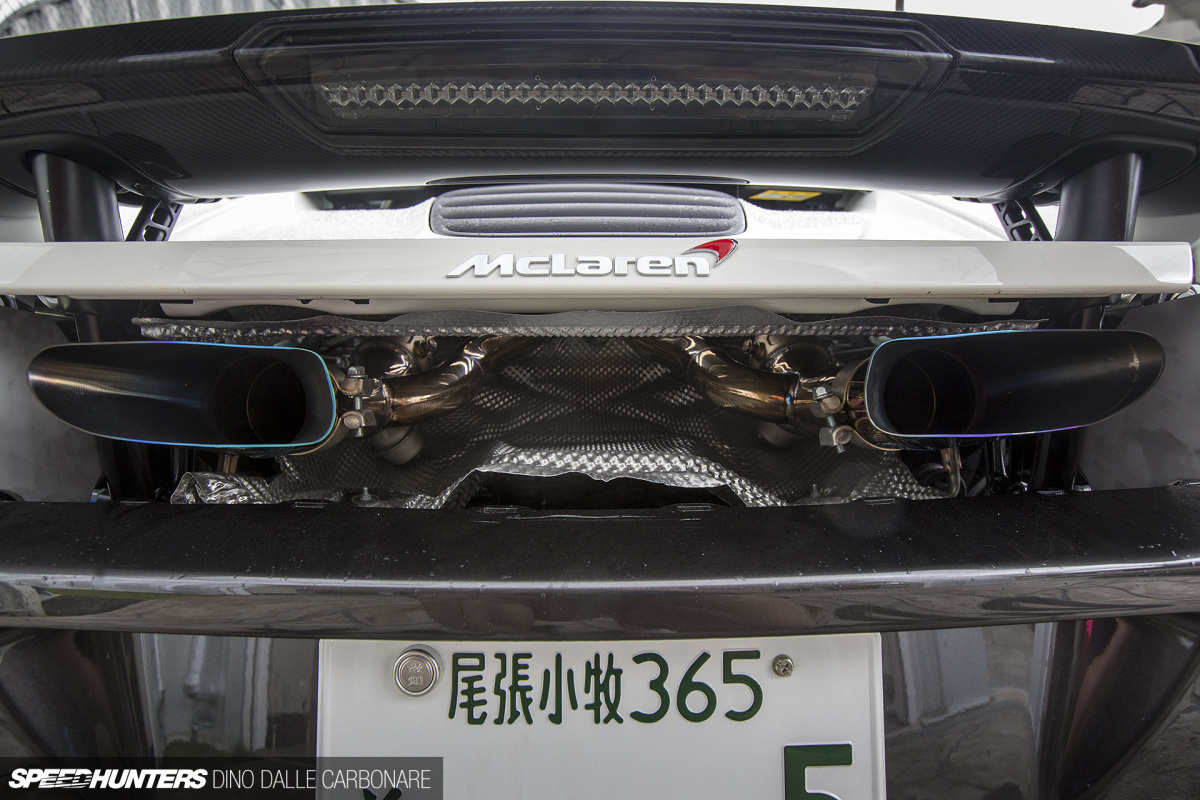 The demo car already runs a valved exhaust to help the twin turbo V8 to sing a little deeper and a whole lot louder, so it definitely sounds the part.
While this first car will remain in Japan, a simultaneously build is happening in the US at one of Liberty Walk's distributors, and that car will be the one we'll get to see in Las Vegas at the SEMA Show this fall.
Dino Dalle Carbonare
Instagram: speedhunters_dino
dino@speedhunters.com