Summertime transforms the landscape of Japan. You can feel it from the hustle and bustle of foot traffic in Tokyo all the way to the distant sounds of engines revving around Yokohama Bay.
It's this that prompted me to visit Daikoku PA on a fine summer evening last weekend.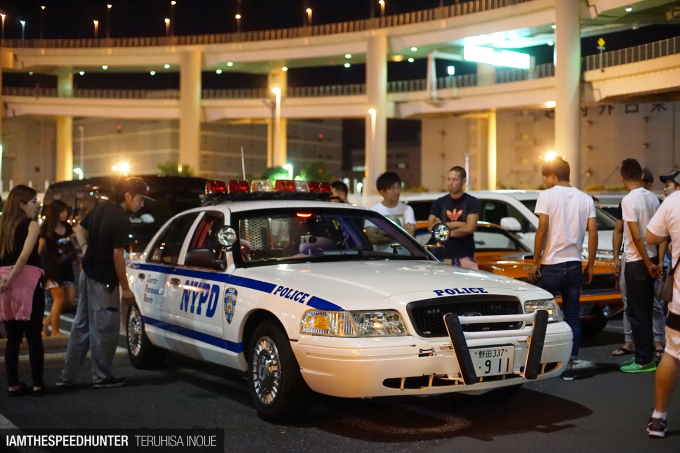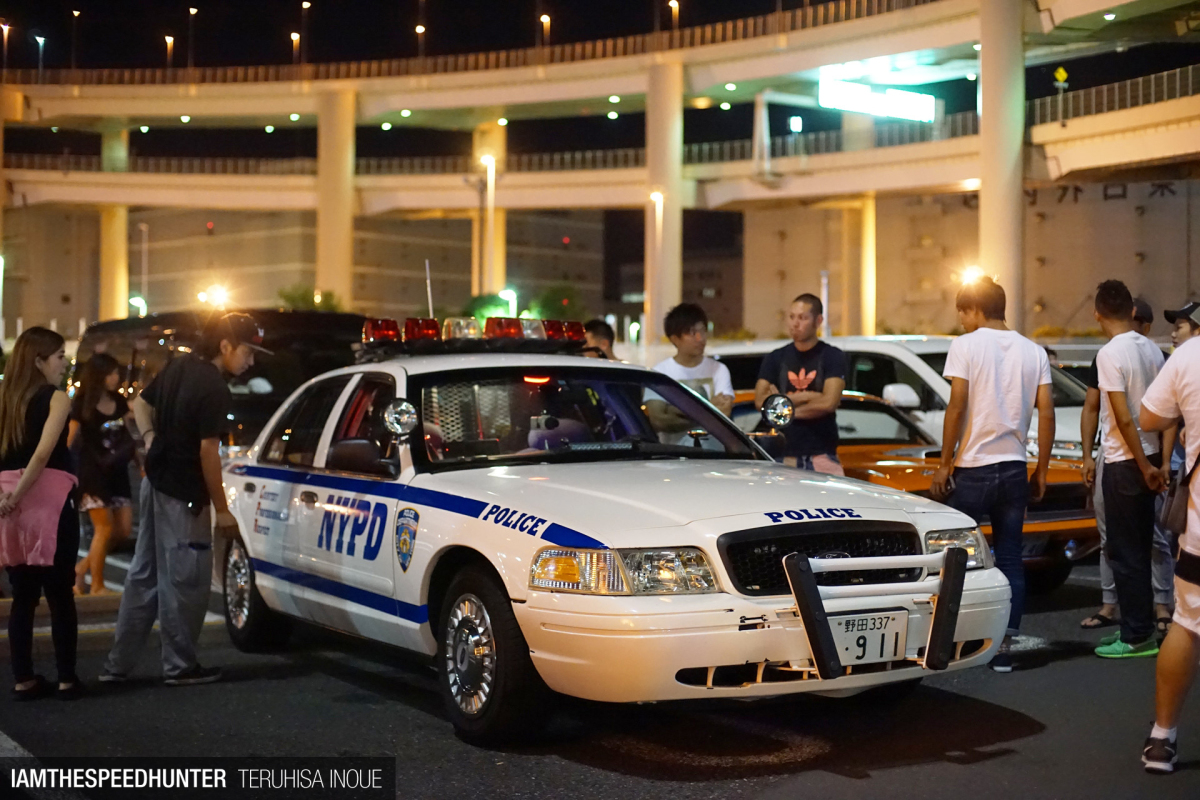 Daikoku is a Mecca for car enthusiasts and an iconic gathering place for modified cars. The unexpected is always to be expected here.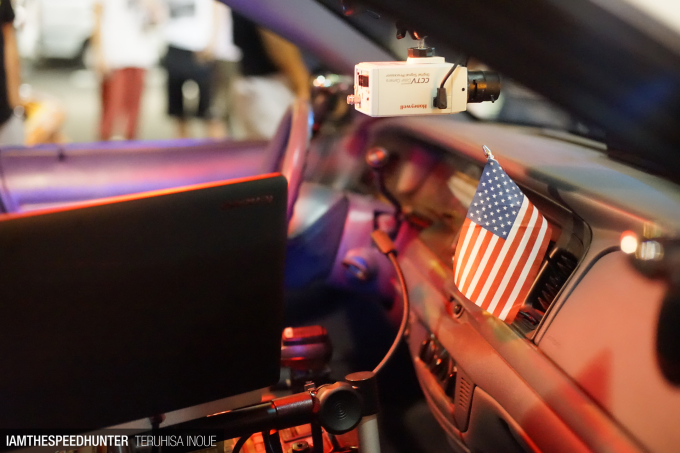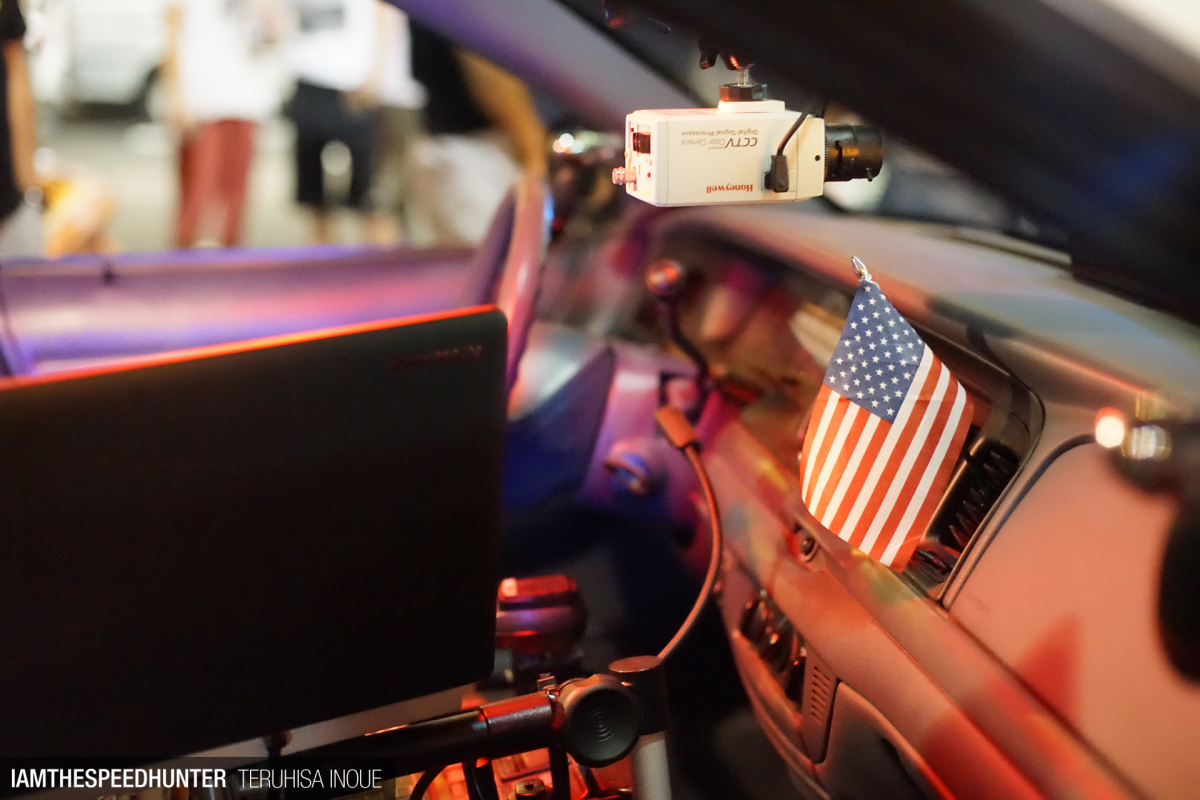 The incredible variety of cars that roll in on any given night never ceases to amaze me. I thought I had been transported back to the States when this NYPD Ford Crown Victoria drove in with its lights flashing and siren blaring.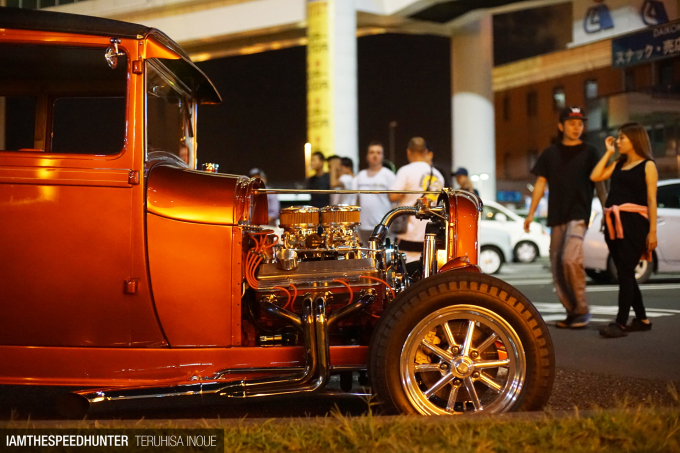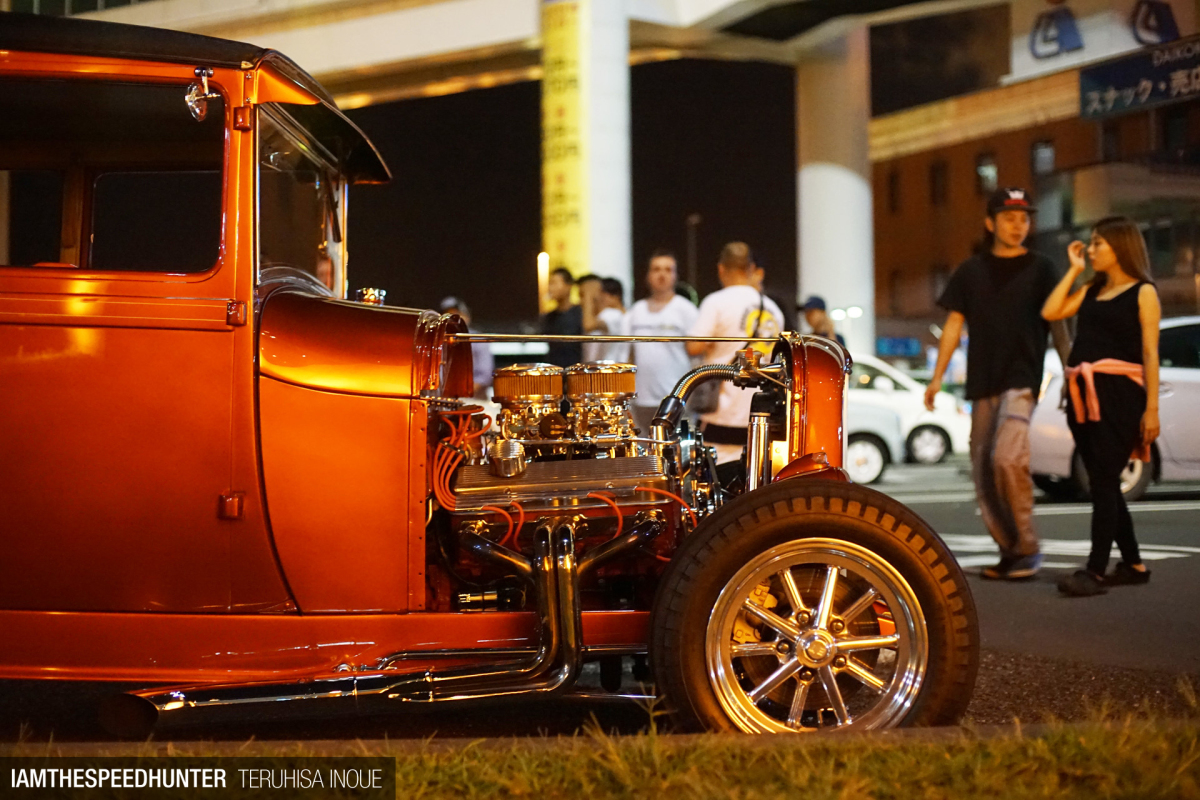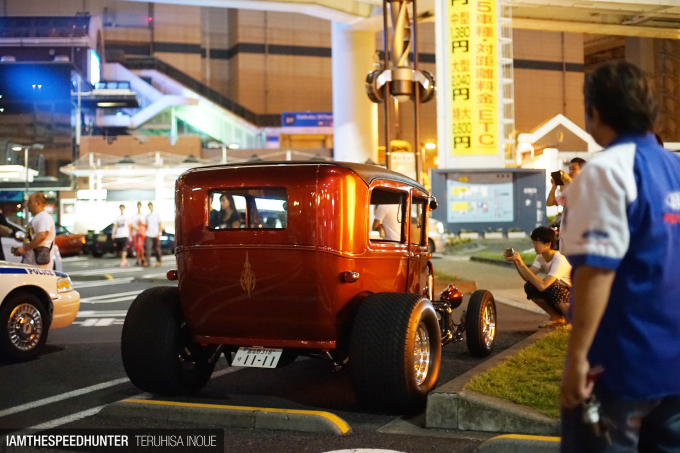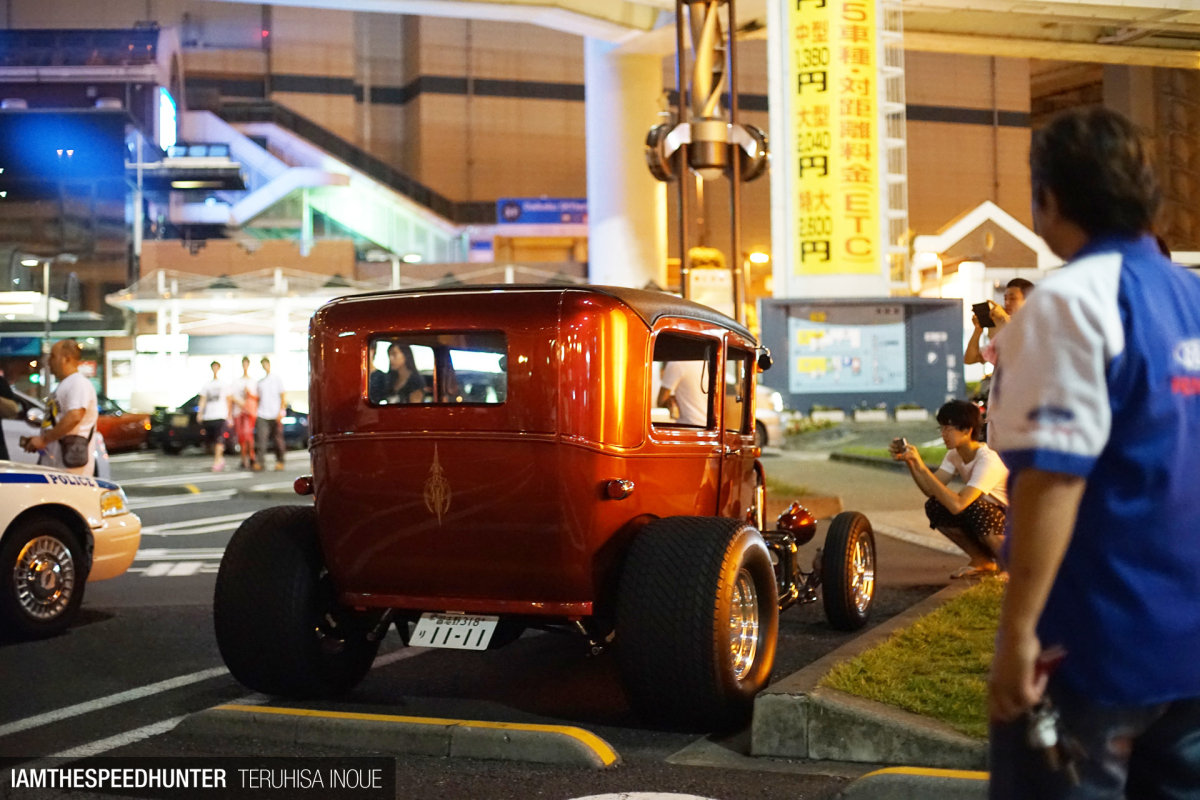 In hot pursuit of the Crown Vic were other American cars. Hot rods like this are very popular in Yokohama, mostly because of the US influence from nearby military bases.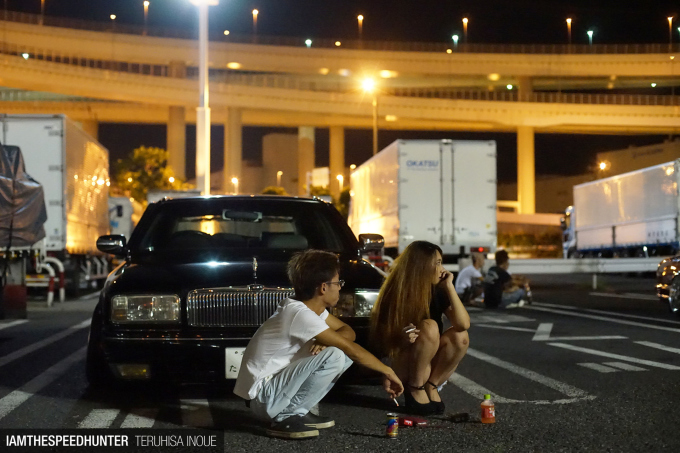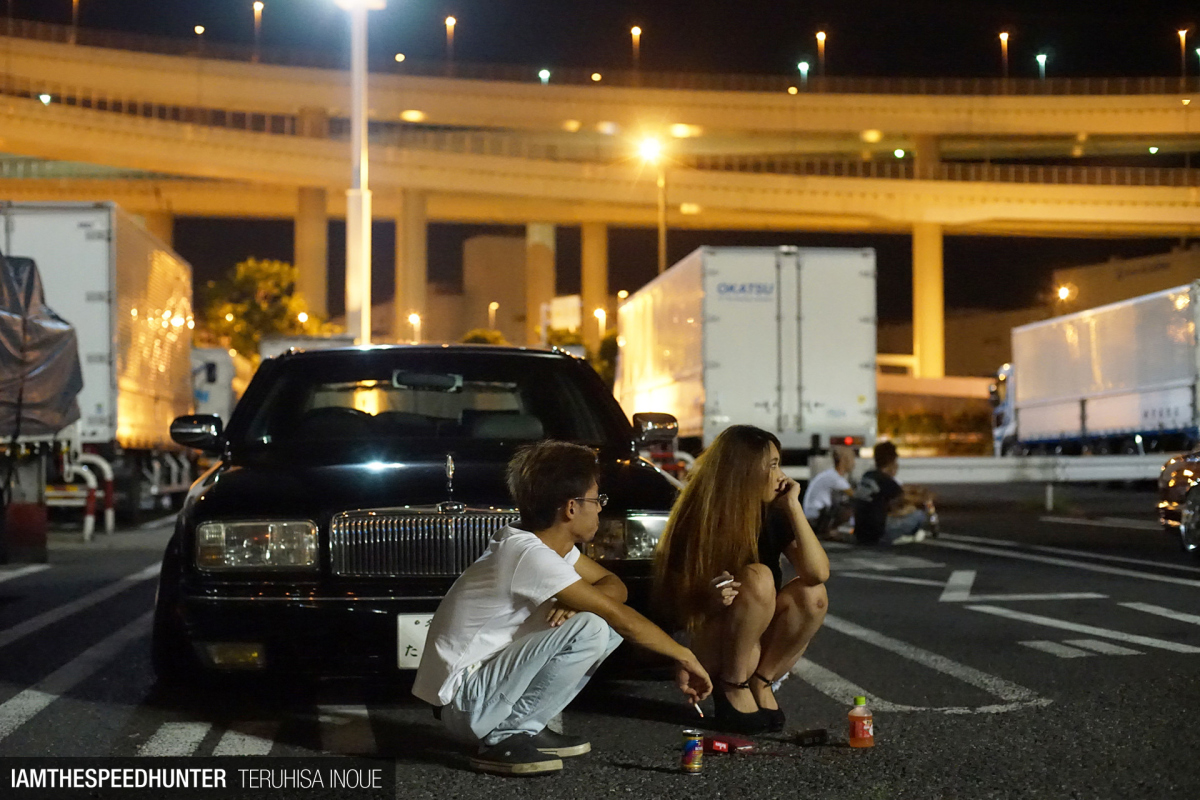 One thing that unites everybody is the passion they have for cars. People from all walks of life and different backgrounds can be seen enjoying the sights and sounds.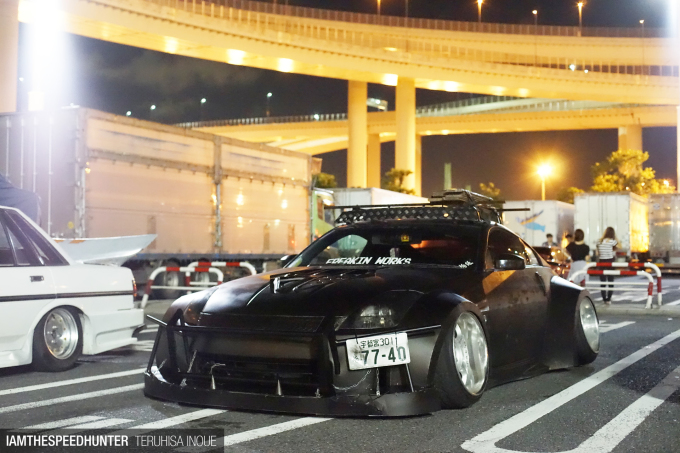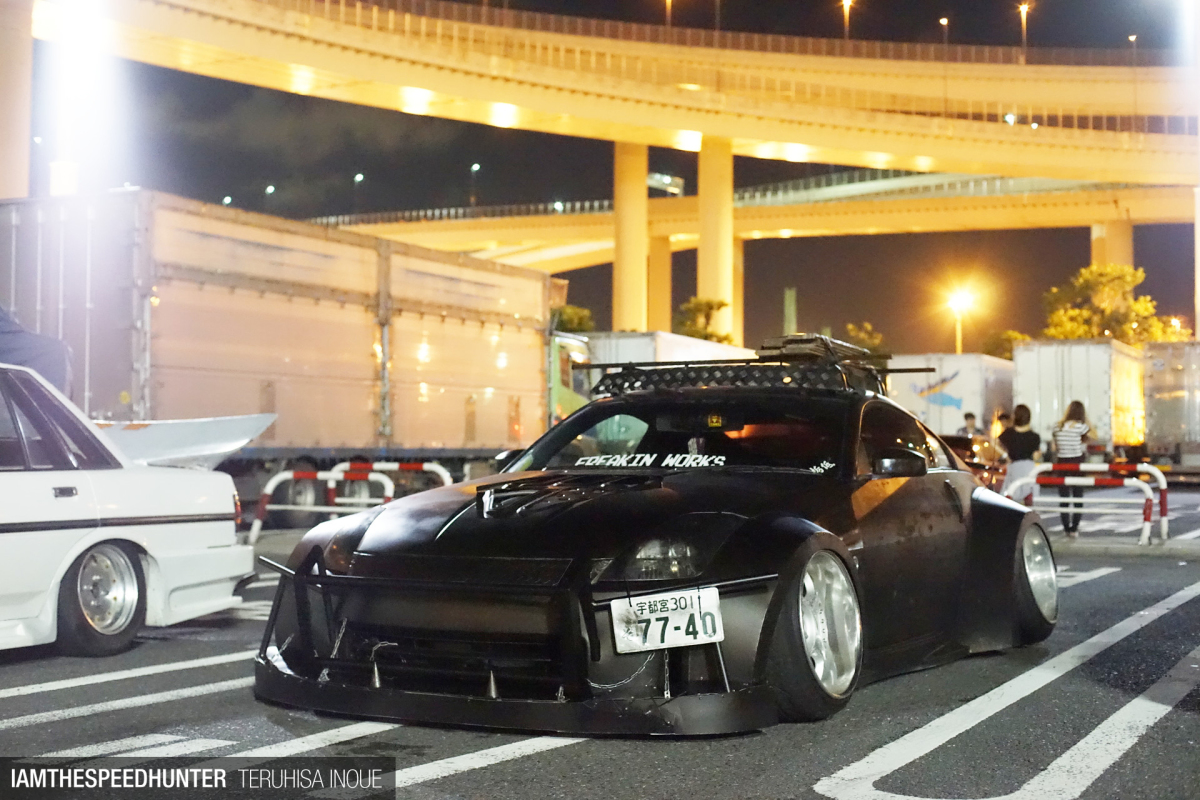 Never before seen trends can emerge from Daikoku. This Mad Max-style Z33 350Z looked battle-hardened with spikes and plate metal affixed to the bodywork. A really unique aspect was the custom-made cargo rack wing.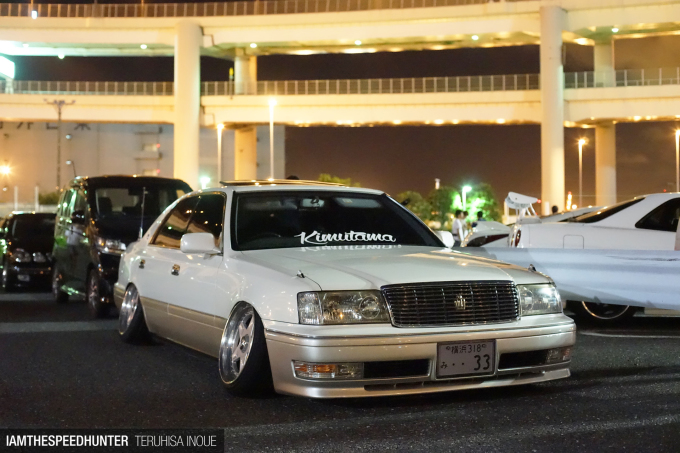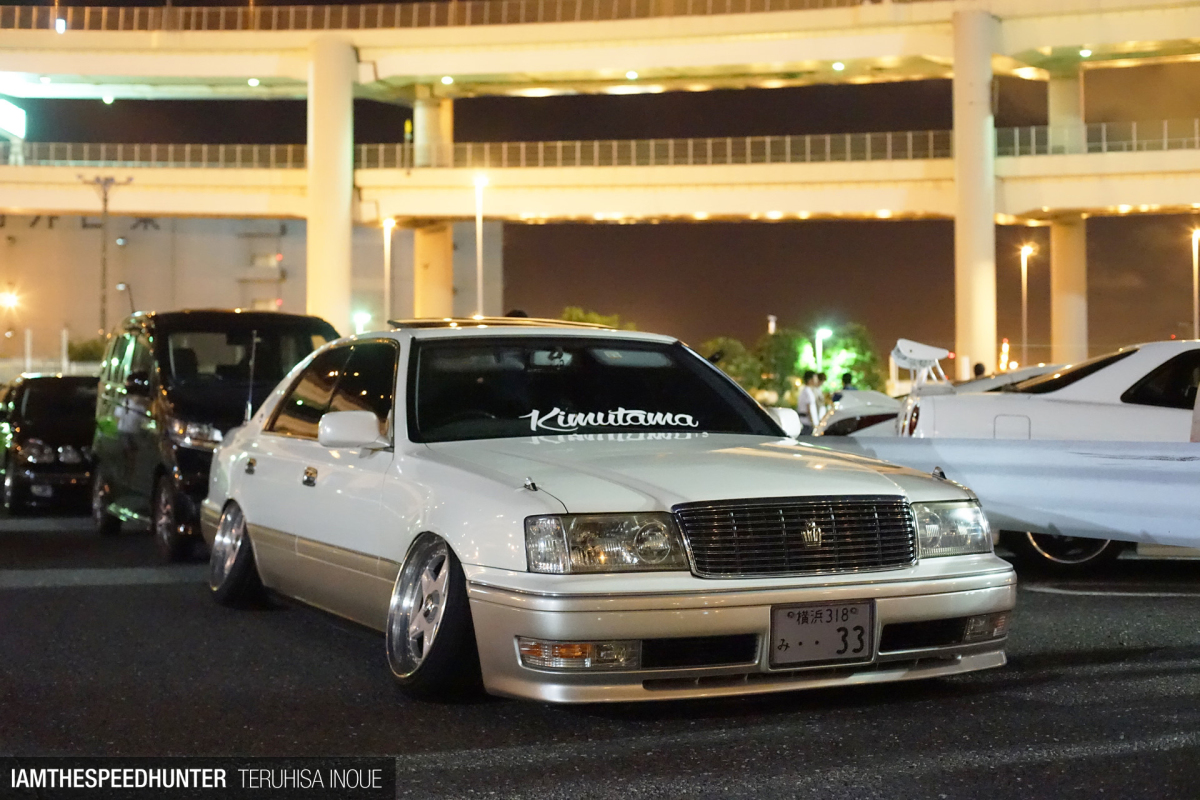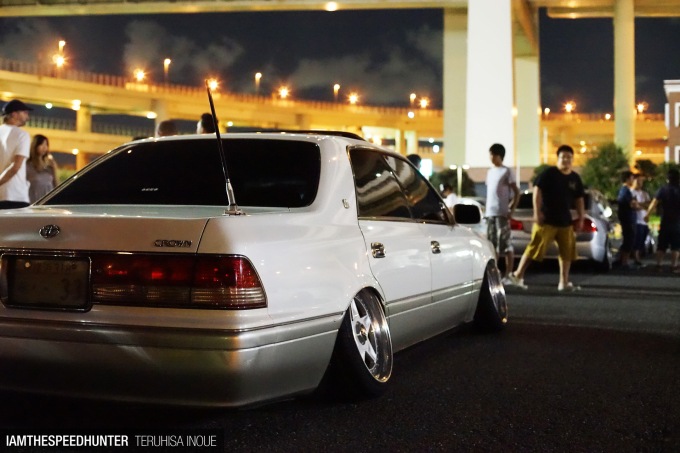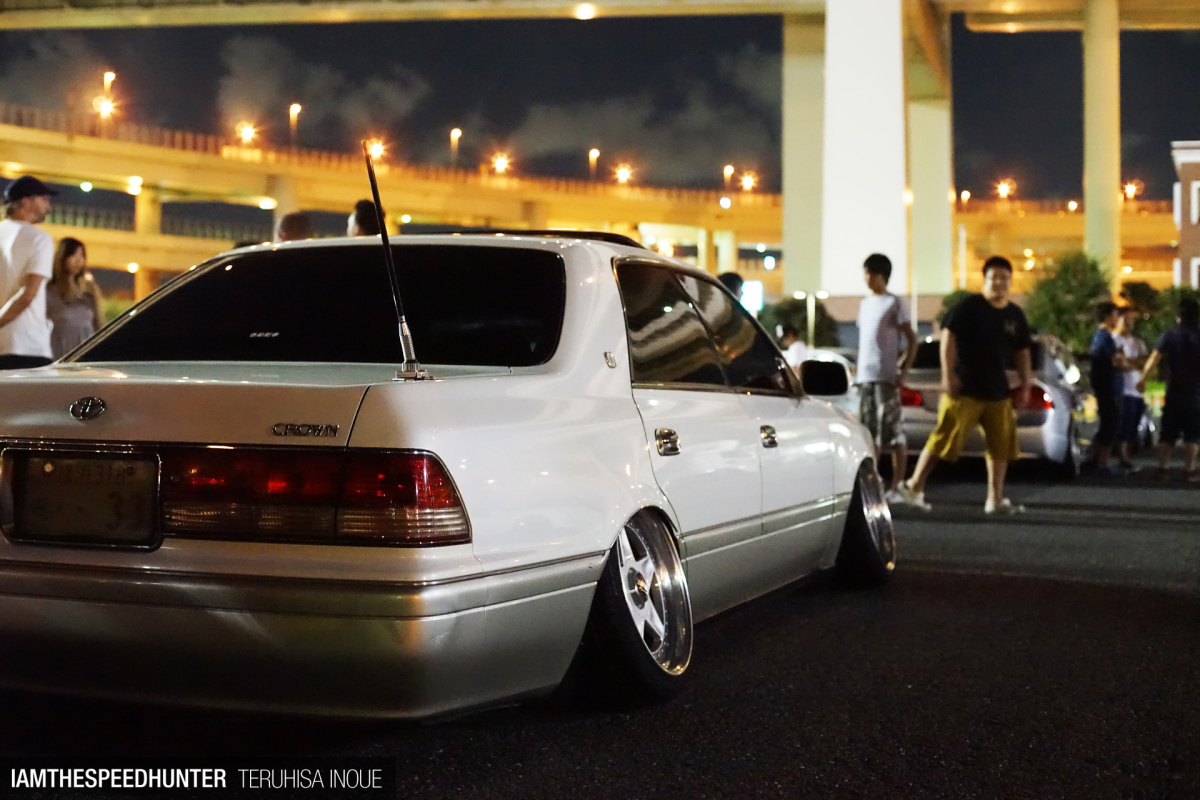 Something new I noticed is the popularity of 17-inch wheels on cars like Nobu-san's impossibly low Toyota Crown. This style is called junbeta. Jun is a shortened version of junsei (stock), and beta comes from beta beta (slammed), and the availability and low cost of 17-inch tires makes this very attractive modifying style.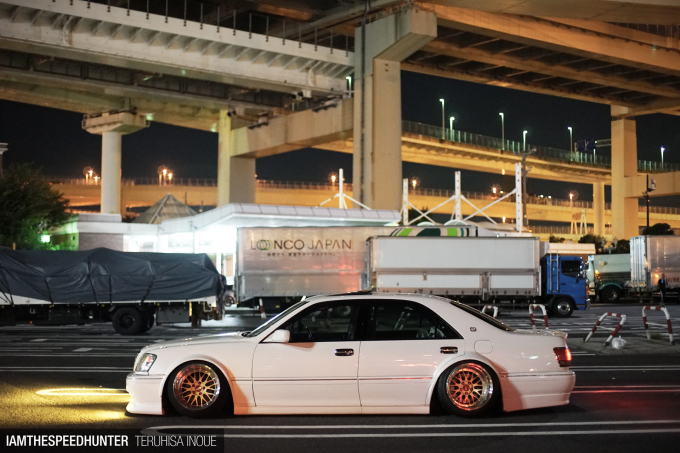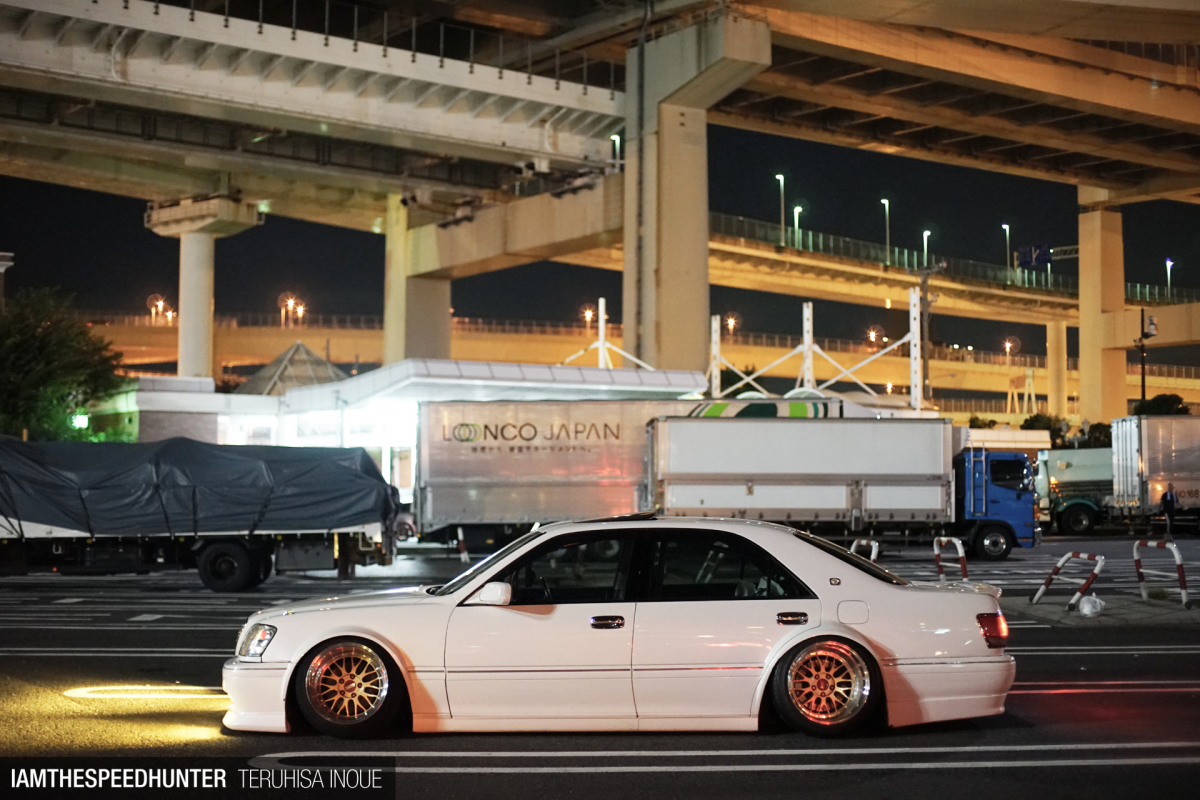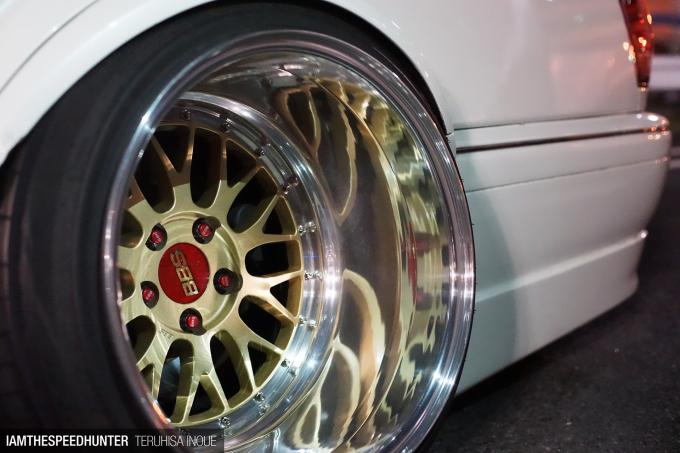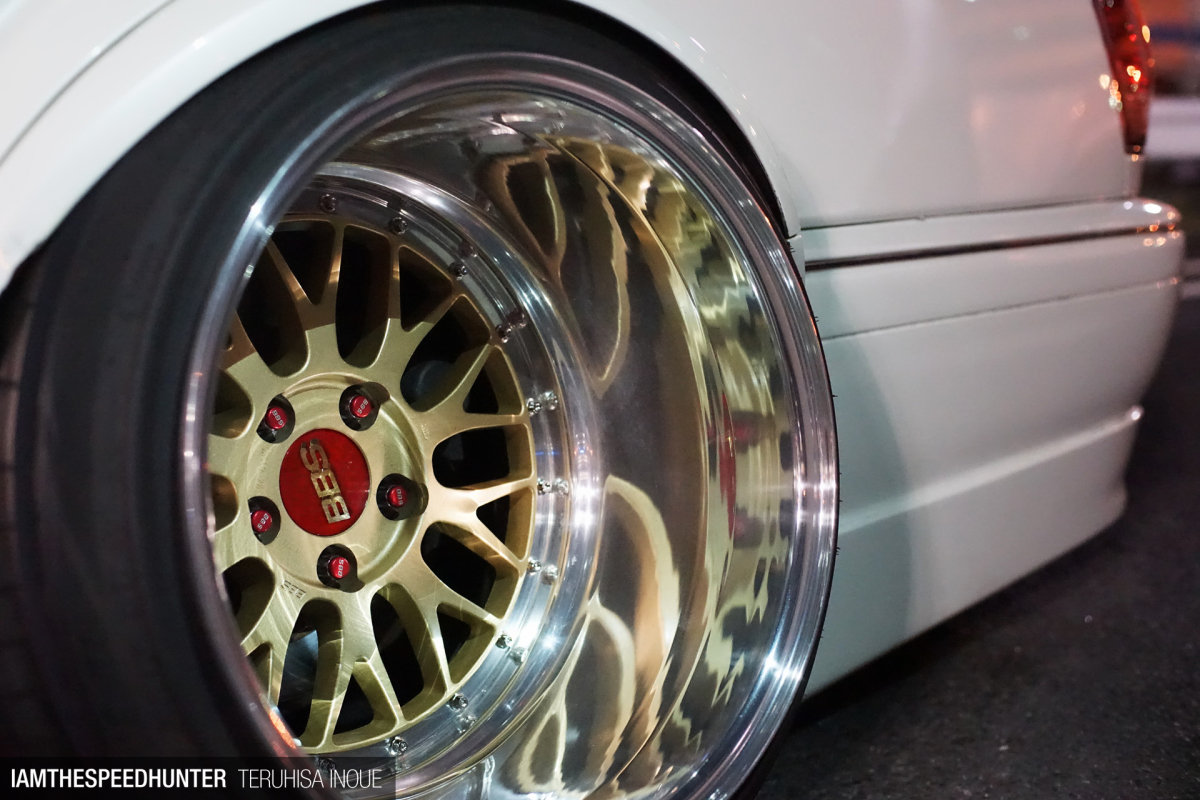 Low offset is continually taken to new heights in Japan, and if you need proof, these BBS LM wheels measure up at 17×12.5-inch -102! This is the owner's drift setup, and it was super crazy for me to see.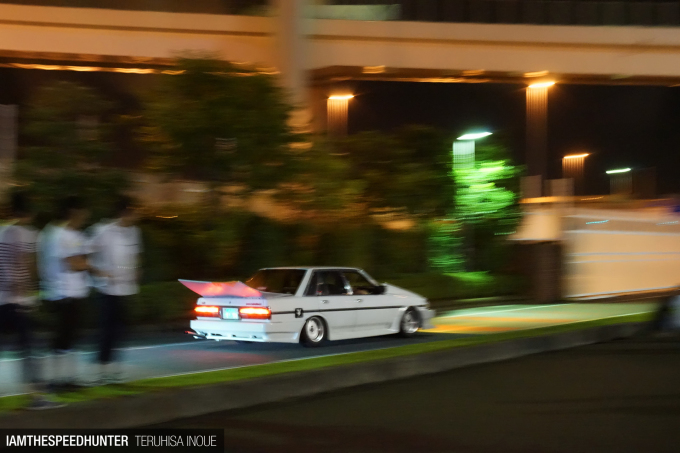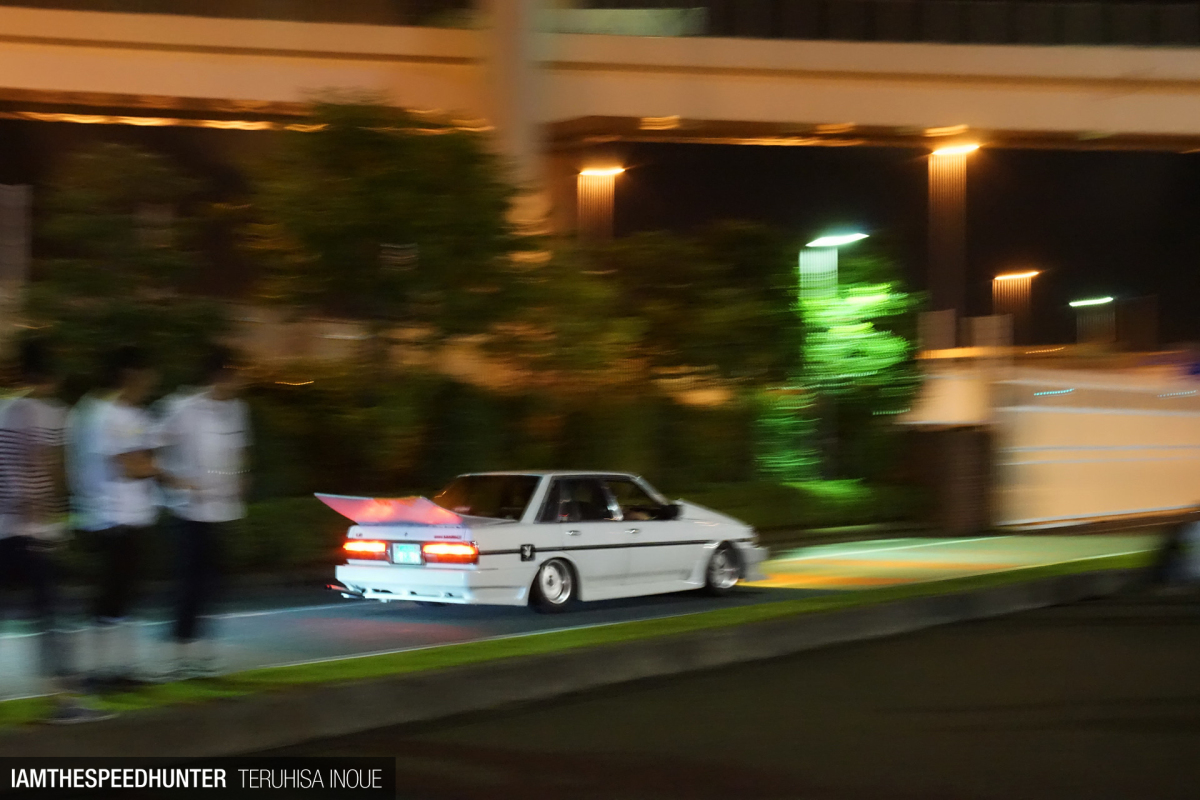 Cars roll in all night long, and standing around at 2:00am is no different than 10:00pm in terms of traffic flow.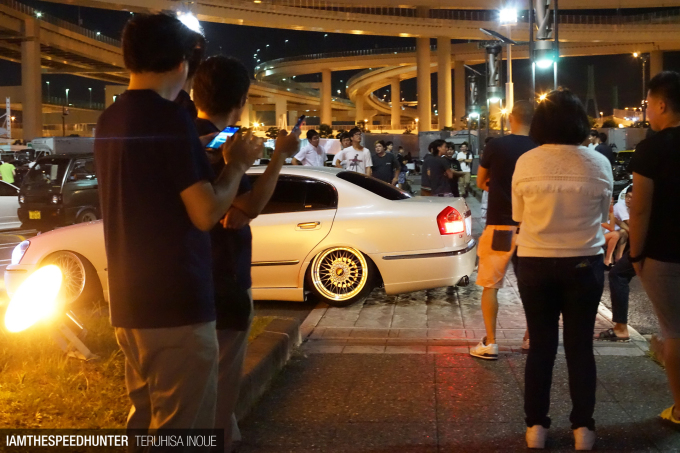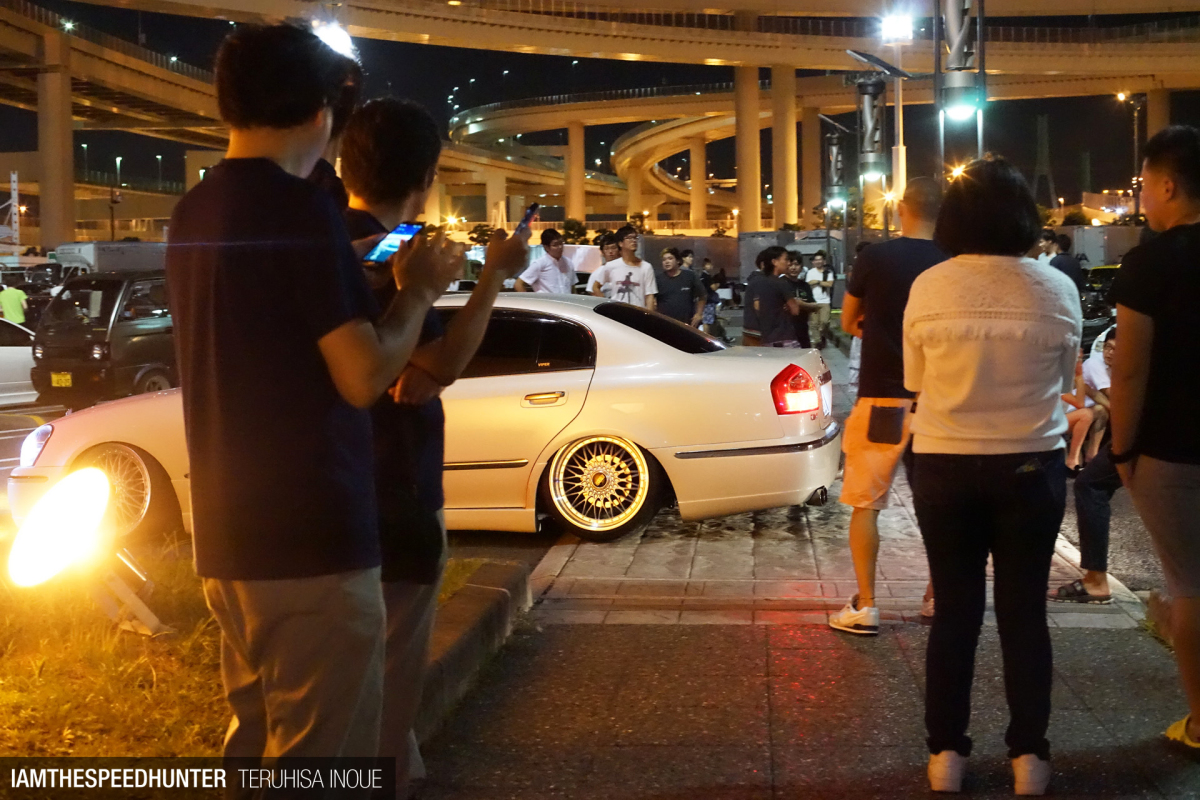 There are small raised crosswalks in the Daikoku parking lot and it's common to hear chassis scraping.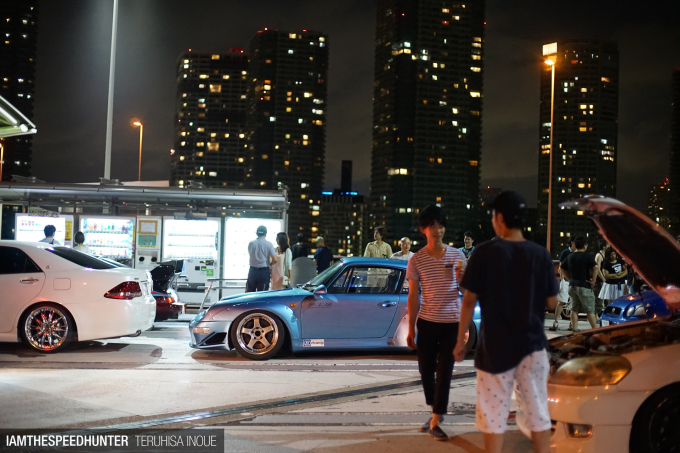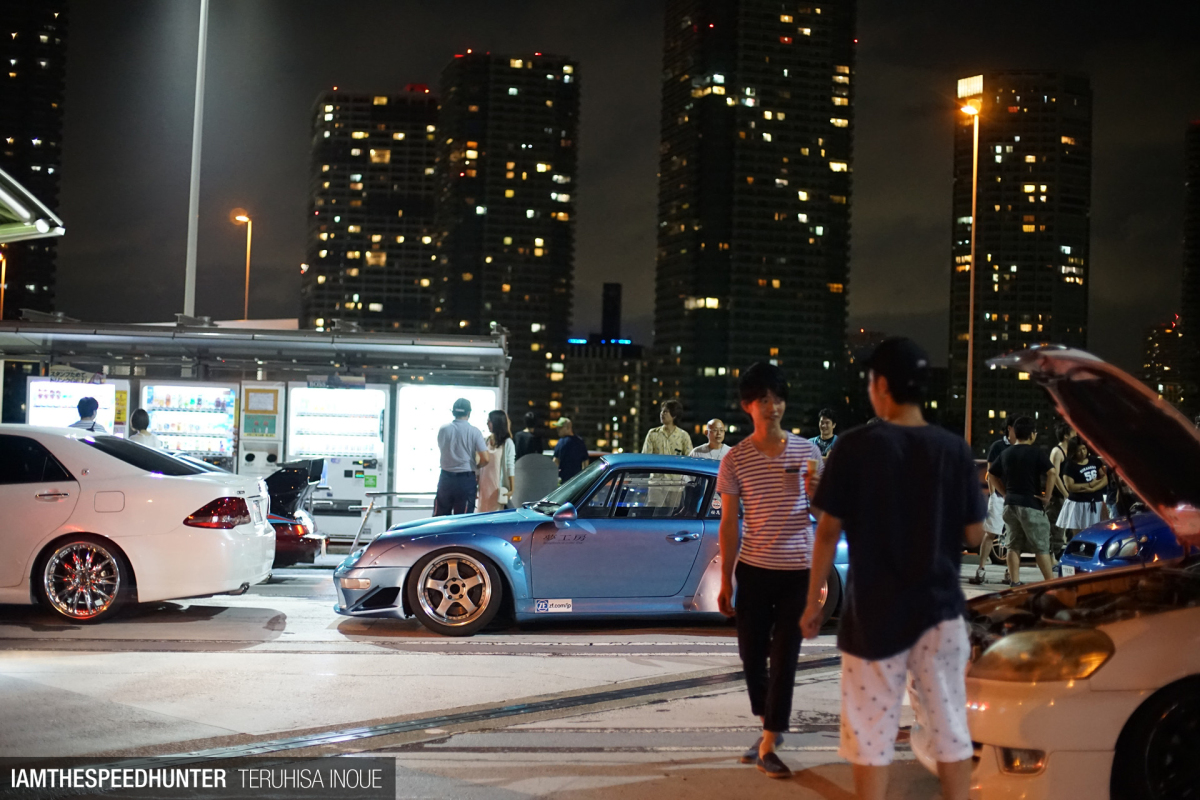 After visiting Daikoku the next stop on my night drive was Tatsumi PA. It might be a lesser frequented place than Daikoku, but you'll typically find many street racing cars gathered here. I spotted an RWB Porsche awaiting its next victim.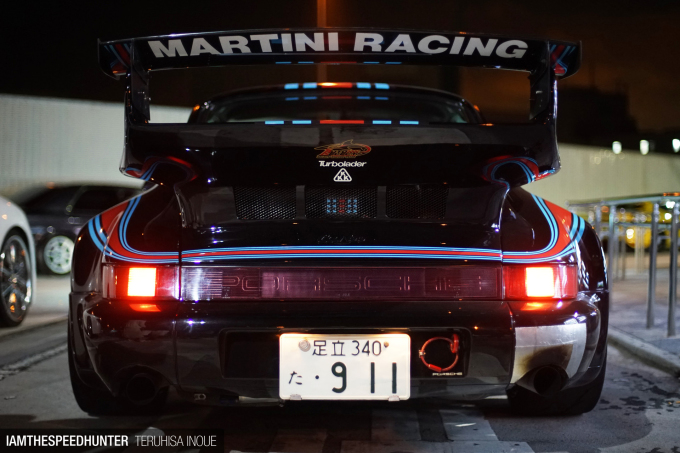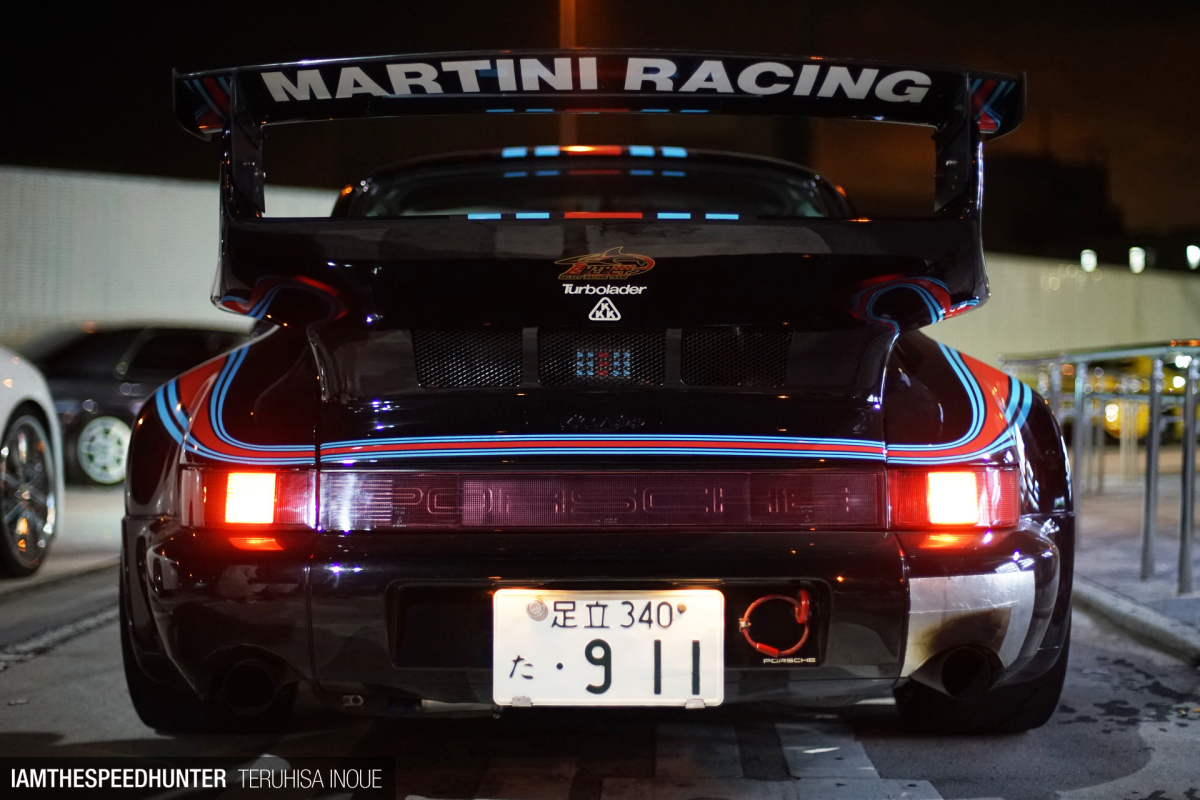 The nights in Tokyo never end.
Teruhisa Inoue
Instagram: teru_the_damaga