Speedhunters Problems
It's a sign of how busy things get around here during the summer months, that I've a backlog of cars and places going back three months that I still want to talk about and share with you. There's a figurative mountain of content to get through, and picking just one to start with is always a challenge. A Speedhunters problem, if ever there was one, but a problem all the same.
Probably the highlight of my trip to Australia back in May and June, was the secret Fitted Friday x Speedhunters meet that probably shouldn't have happened. But it did. It was an eclectic gathering which properly highlighted the variety and quality of cars in Australia, something our friends at Fitted Friday are constantly showcasing.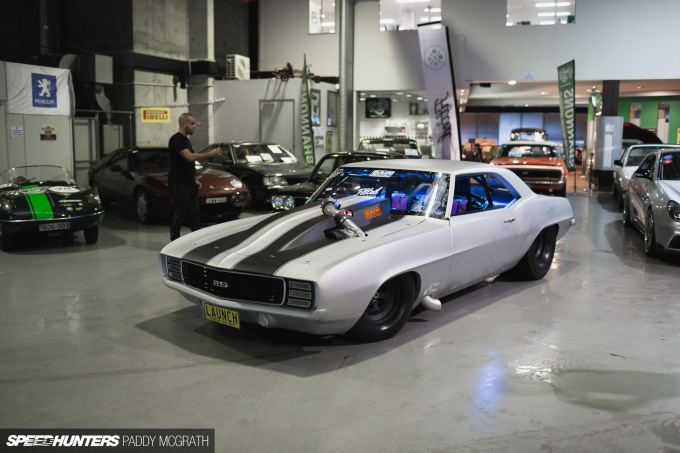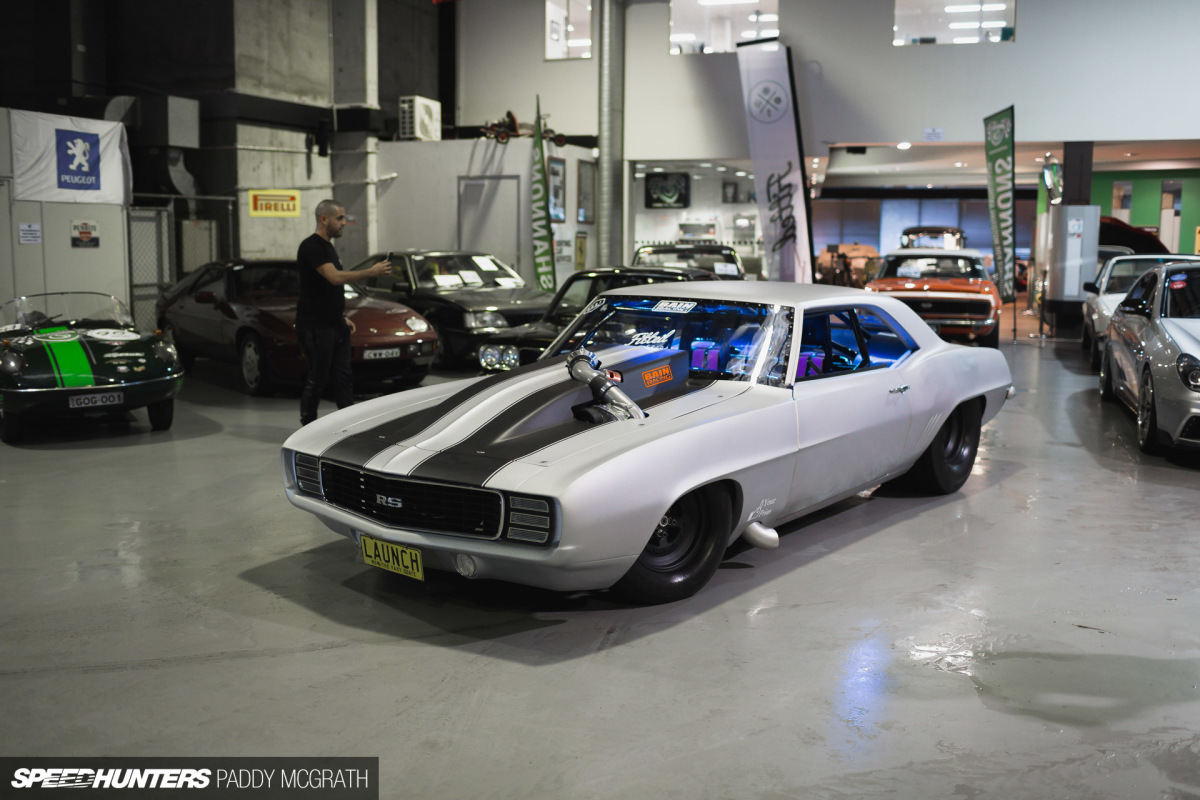 To give the car its proper title, LAUNCH represented the American muscle side of the Australian car scene at this particular meet. Even when it was amongst a plethora of other muscle cars at Fitted Friday IV, the '69 Camaro still stood out with its satin finish and less-than-perfect exterior posed with intention. Steve Grima, LAUNCH's creator and owner, was a little embarrassed by the unrepaired battle scars, but the weather had prevented him from painting it before the event. Honestly, I kind of like a war wound or two; scars tell a car's story.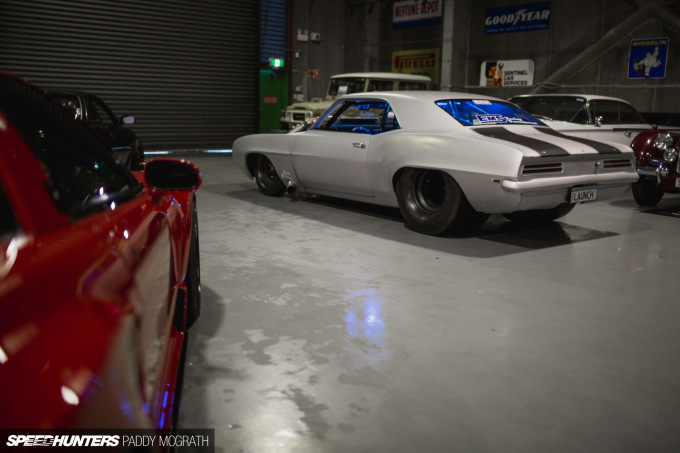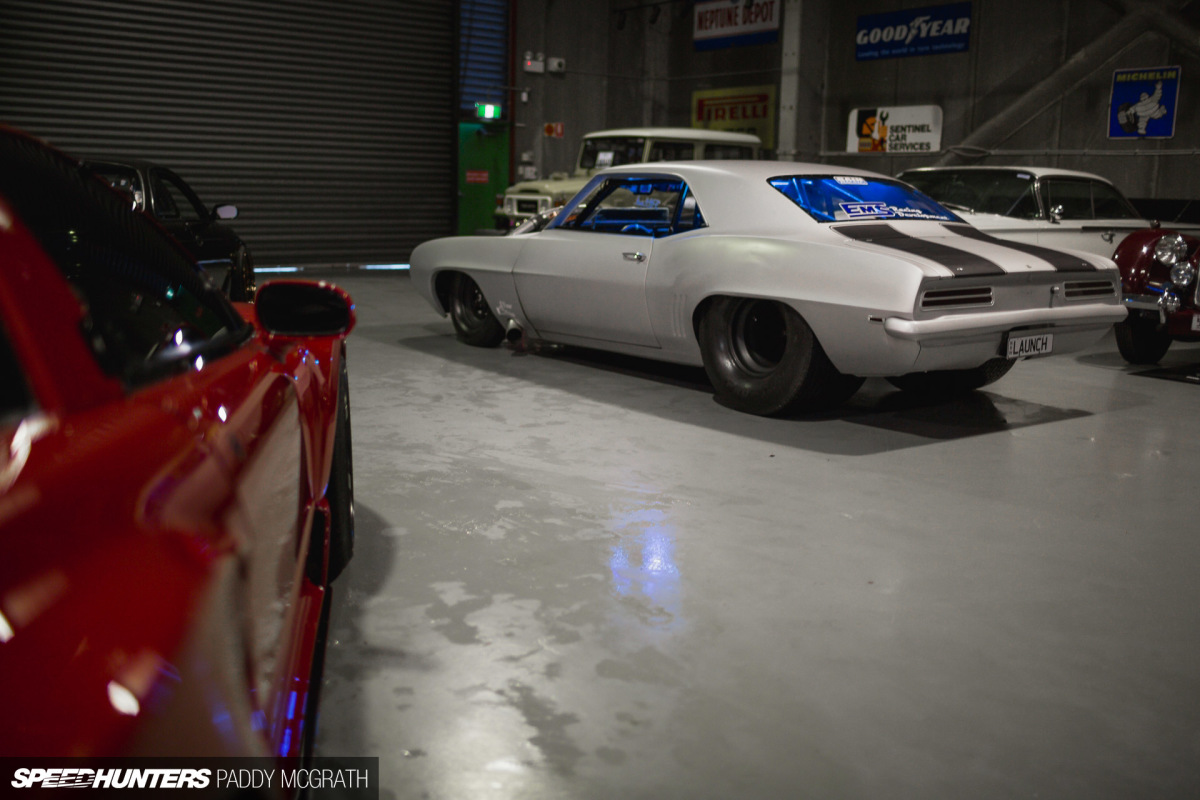 You've likely already assumed it, but yes, LAUNCH is a drag car which also just happens to be street legal too*. Steve insisted that we could have gone for a drive, only for the rain. I was a little thankful for the rain at that point. Just a little.
(*As it turns out, it's absolutely not street legal at all and I'm an idiot – PMcG)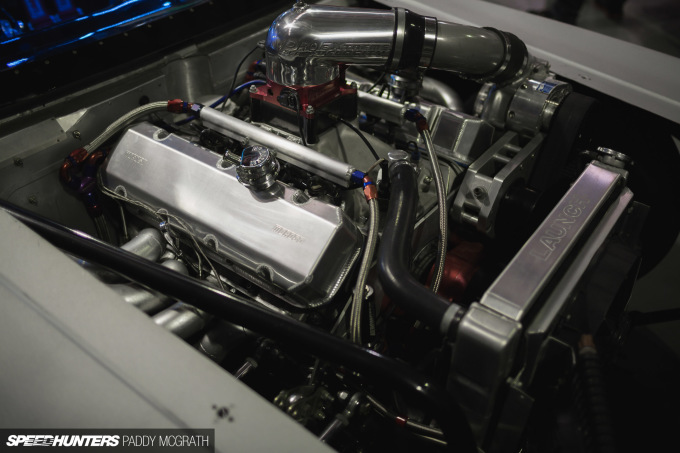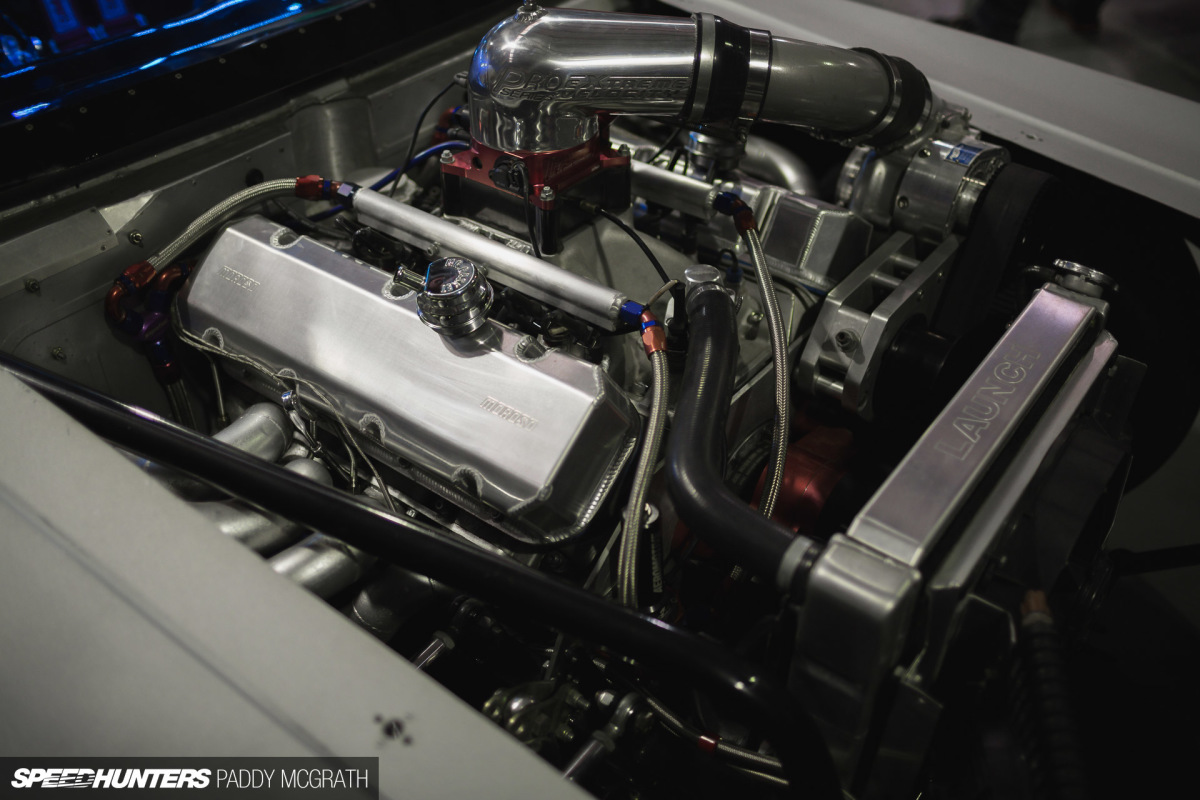 A 540ci big block Chevy with an F2 ProCharger is the heart of LAUNCH, making somewhere north of 1,000hp at the wheels on E85. Mahle pistons, Oliver connecting rods and a Lunati crank are housed within a Dart Big M block. The goal is a 7-second pass.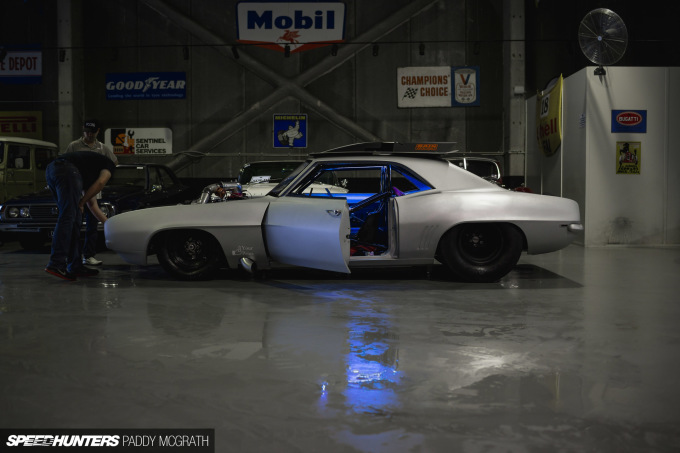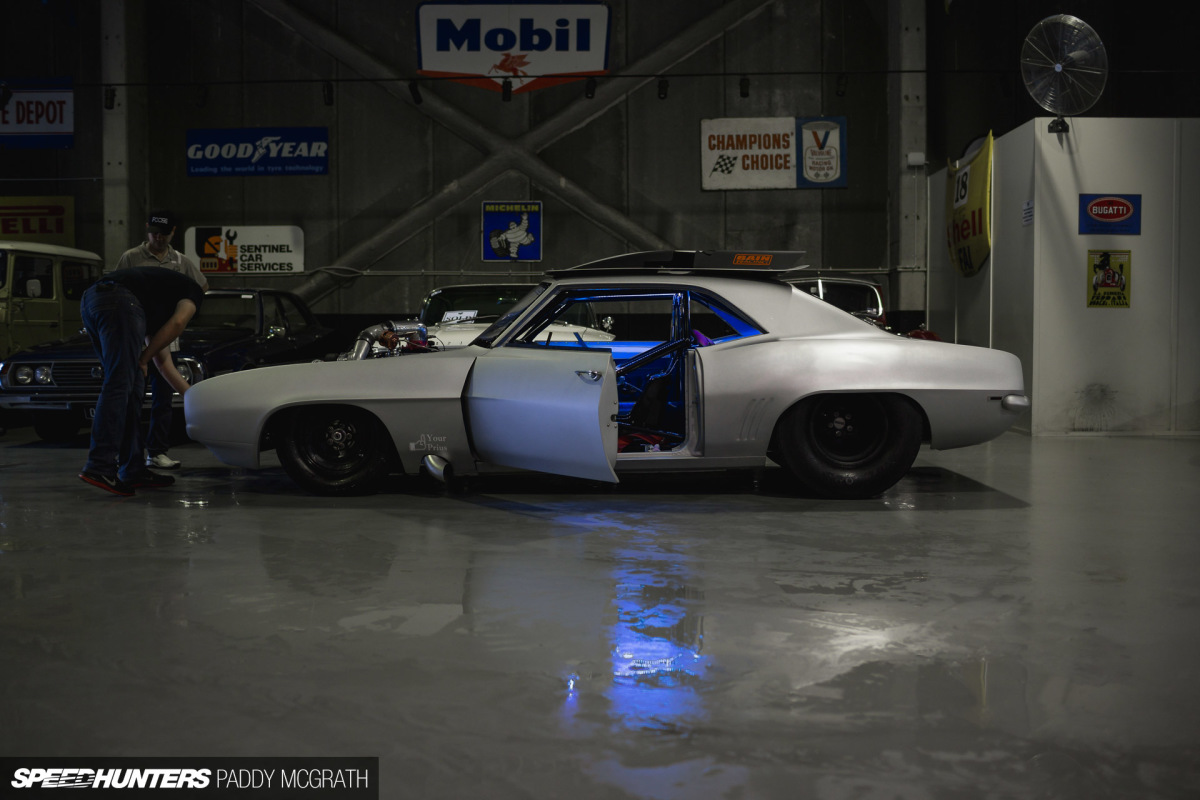 The car does typically run a 'chute, wheelie bars and a wing when running in anger. It's a full chassis car too with coilovers front and rear, although only the roof and quarter panels remain original. The rest of the car has been crafted by hand in composite materials.
The interior is very much race car specification, with the required safety devices and as little of everything else as possible. The shifter is connected to an Abruzzi Racing Pro Mod 2-speed Powerglide transmission, itself sending power rearwards through a chromoly 9-inch rear with 40-spline axles, and ultimately to the ground through 33×20-inch drag slicks.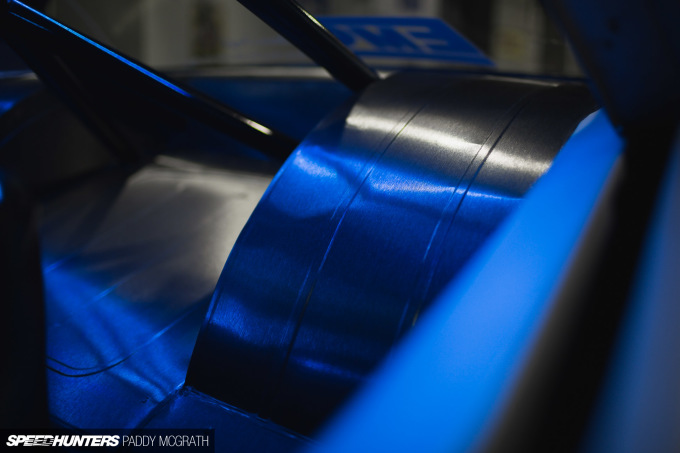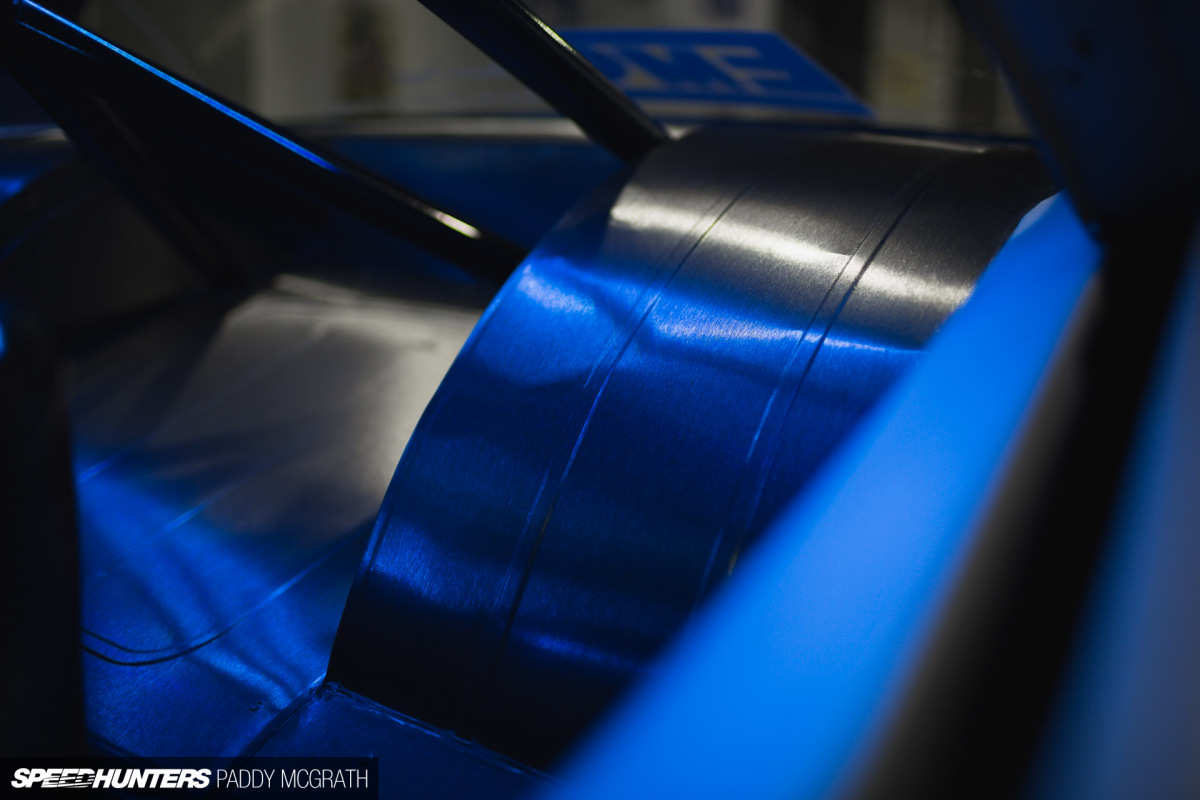 Something that initially passed me by was the interior finish. Steve wanted to try something a little bit different here, and he found what he was looking for in a brushed metal style vinyl. I absolutely do pity the person who had the misfortune of wrapping back here, but the work is exceptional. I'd never even considered wrapping a bare interior before seeing this, but it opens a lot of options.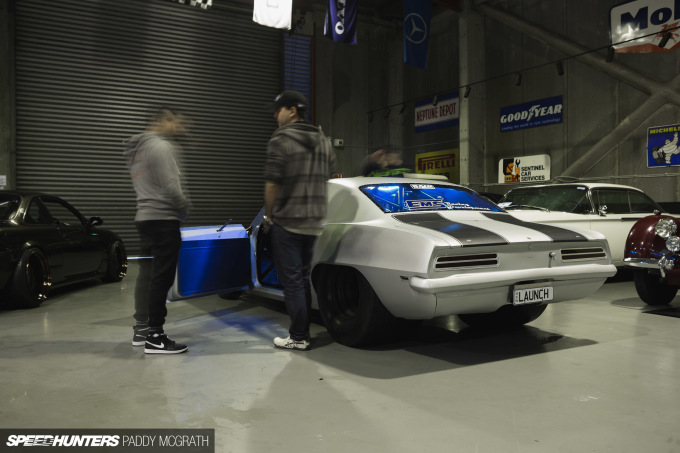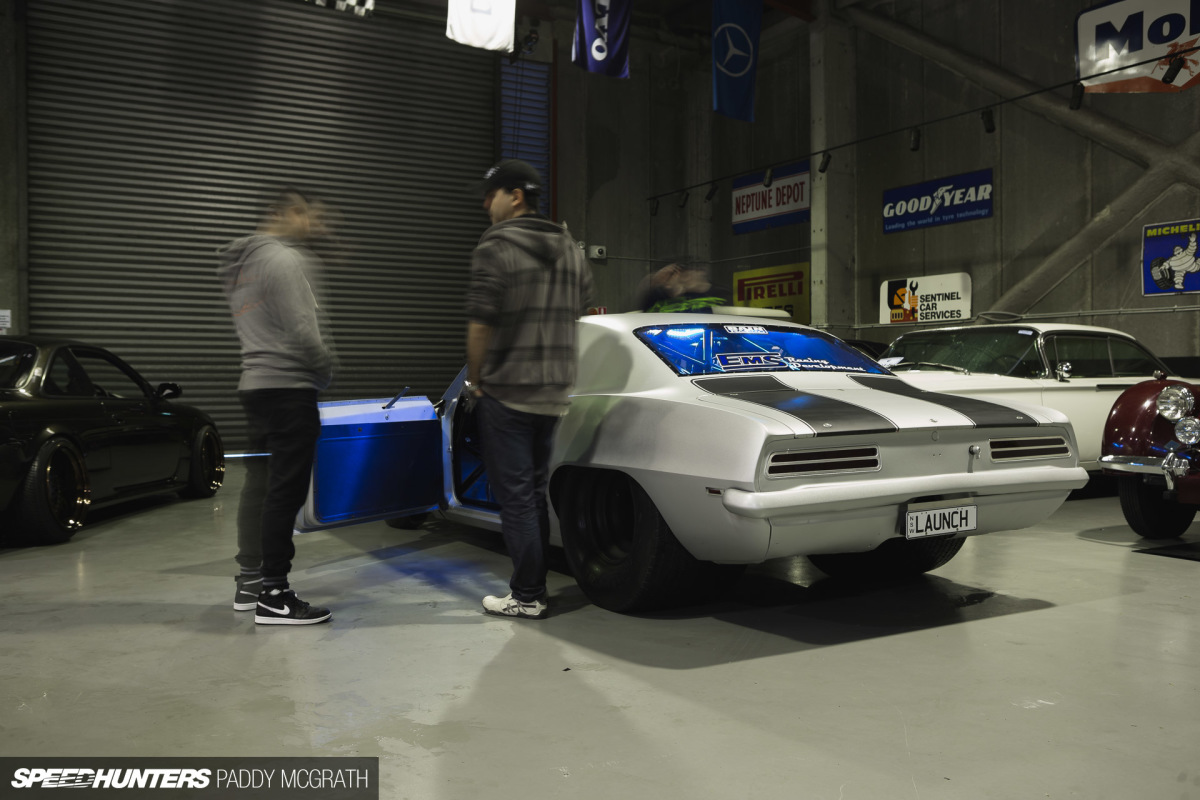 LAUNCH isn't the last car you'll read about from this particular visit down under. Hell, I've barely scratched the surface of what I saw and photographed during those manic few weeks! We're just getting started…
Paddy McGrath
Instagram: pmcgphotos
Twitter: pmcgphotos
paddy@speedhunters.com
Cutting Room Floor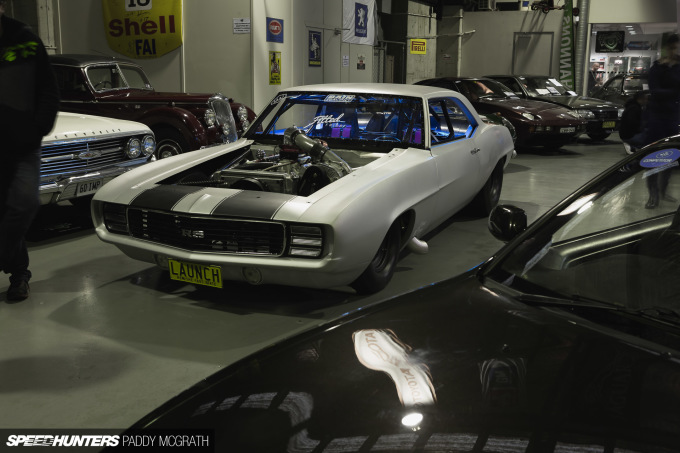 <