Impromptu
I've been home from Australia for a week now, but it still hasn't really sunk in.
Although our visit was a relatively short one, we managed to cram quite a lot in, and as such, we have quite a lot to get through over the coming days, weeks and probably months. That's not a bad thing of course; Australia is an absolute jewel in the car culture world.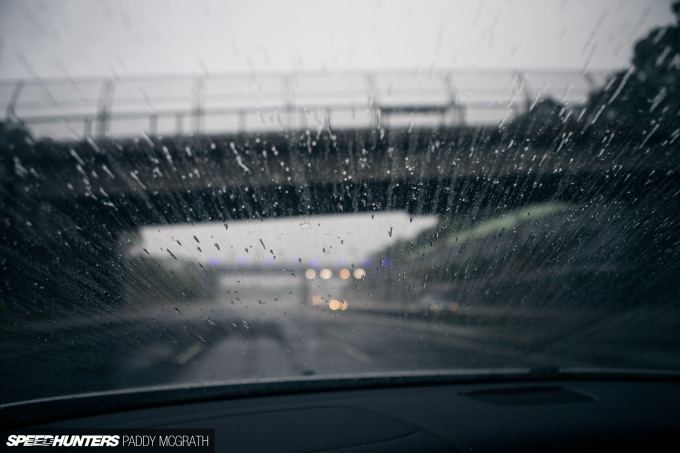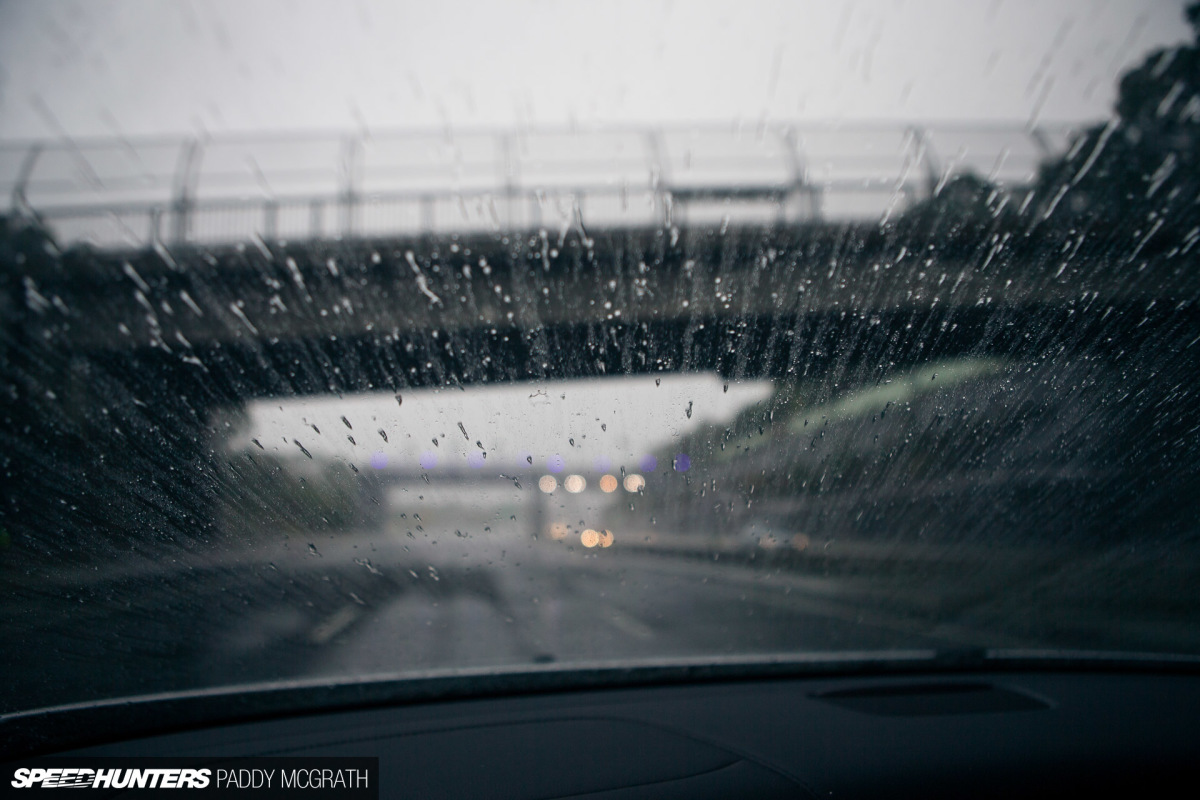 Just in case you need to catch up as to the reason behind our visit, have a quick read of my experience judging the fourth Fitted Friday event. Before I had even got on an airplane to the other side of the planet – 23 hours of flying time in each direction, not including checking in, waiting, stopovers or transit – I was acutely aware that by judging the event, I wasn't going to be able to take it in properly.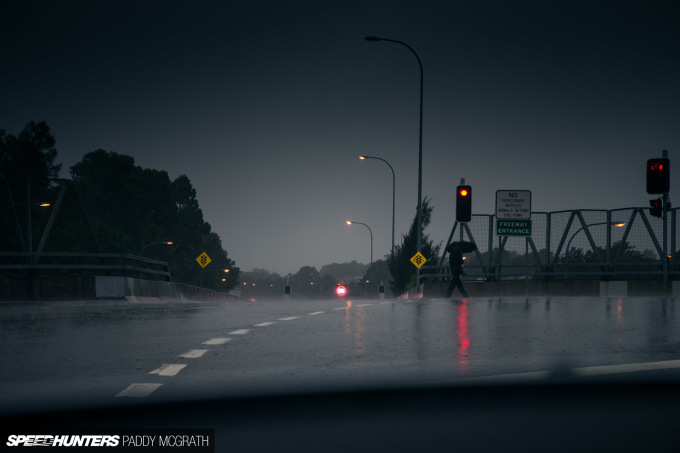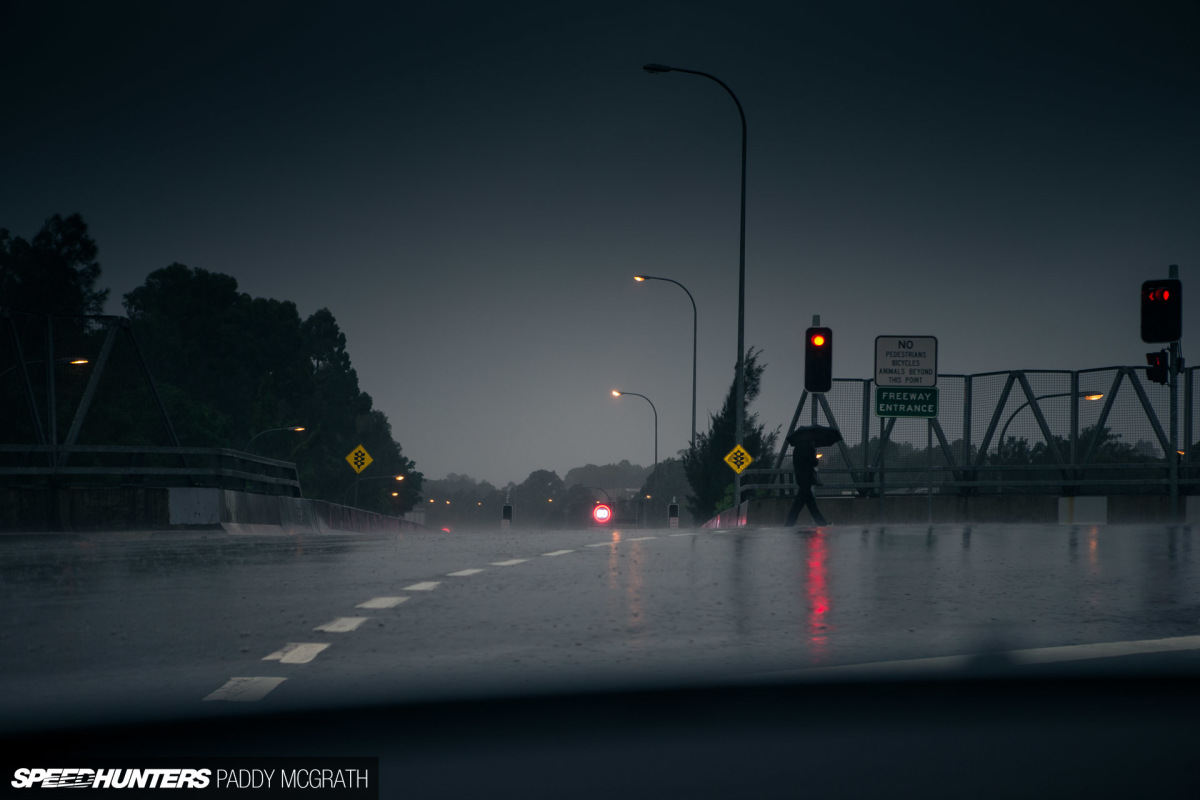 That might sound strange, but let me explain. Yes, I would examine each car individually at the event, but I didn't have time to take in the big picture, so to speak. Events are about so much more than cars these days; it's what makes every show or meet different. As such, we planned in advance to hold a private meet before I returned to Ireland which would feature the very best cars from Fitted Friday IV.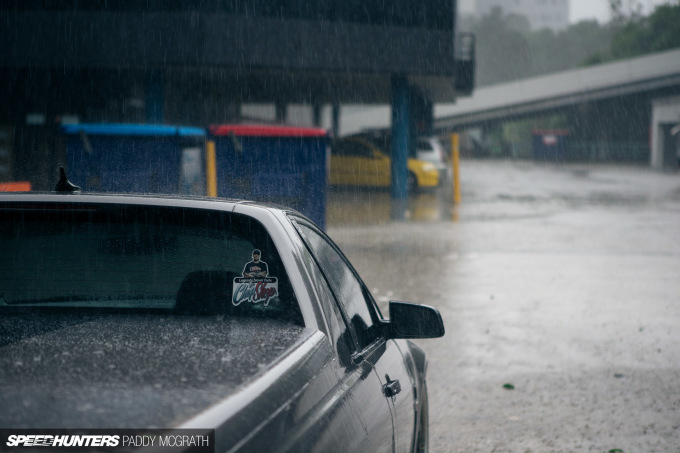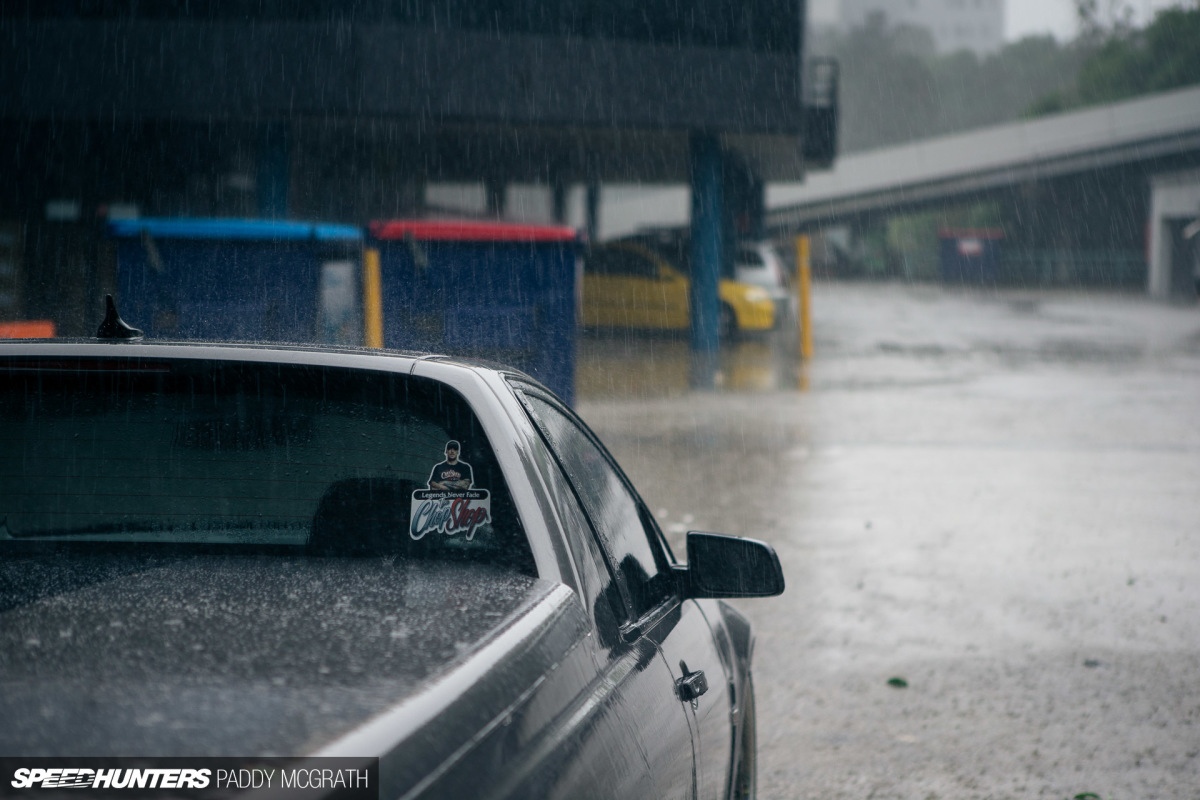 There was one slight issue though, and one which we could not have foreseen. The meet was planned for a Sunday, my last day in Sydney. The rain started on Friday, got worse on Saturday, and by Sunday morning was still in full flow with no signs of it easing off. I heard on the news afterwards that Sydney and the east coast of Australia had not experienced inclement weather like this in 25 years. I'd believe it too. The roads were an absolute state, with cars aquaplaning and pirouetting routinely into the scenery.
Quite understandably, the invited guests and their cars began to drop like flies on the morning of the meet. Some simply could not make it; others made the decision not to risk driving at all. Decisions and circumstances that I wholly appreciated.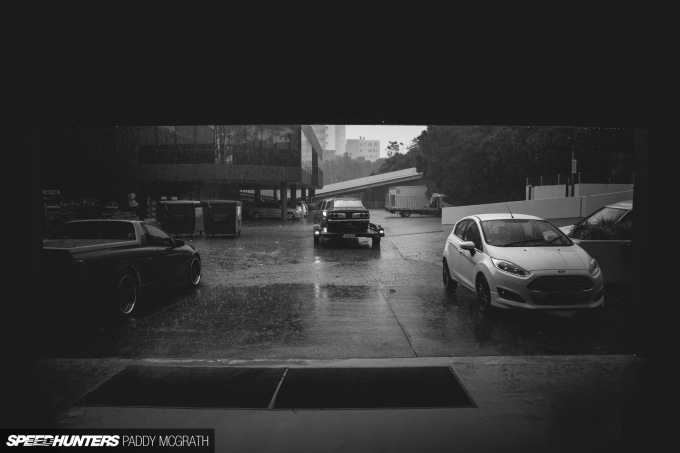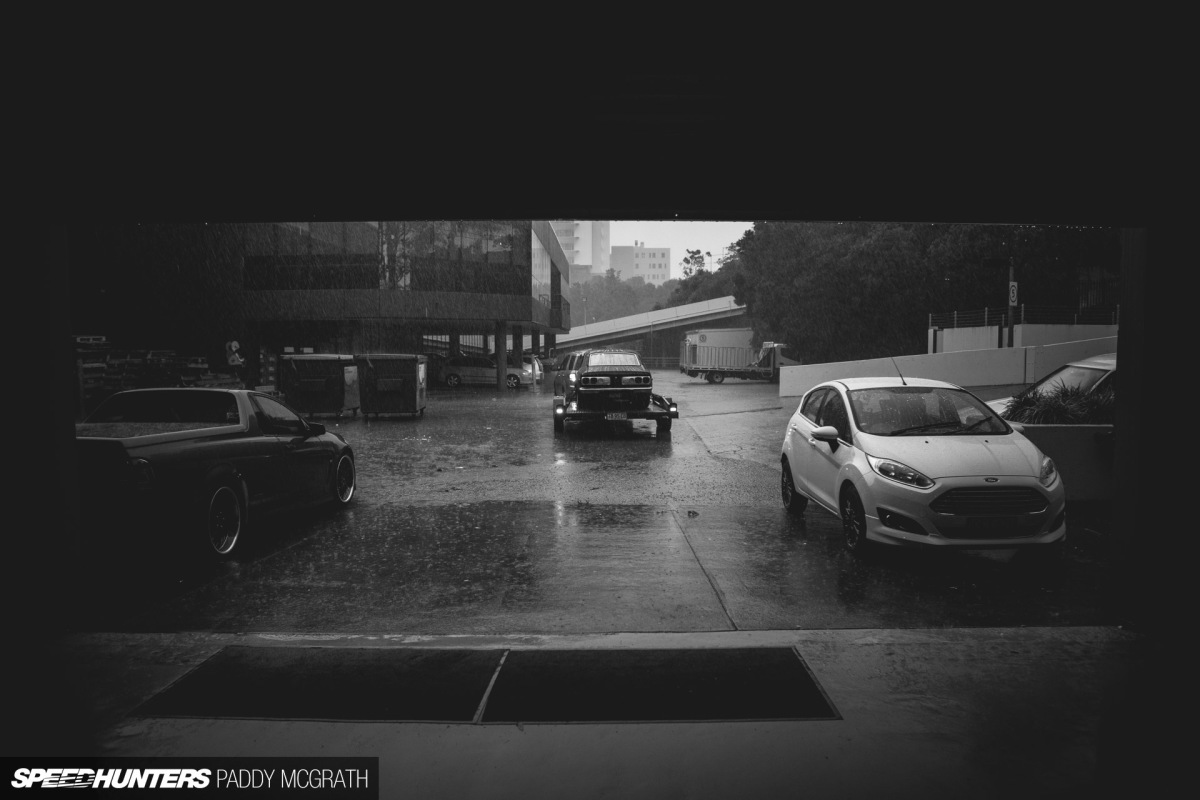 For a while on this particular Sunday morning, it was looking like we would have no choice but to call it quits and head for home. When suddenly, a wild Mazda RX-3 appeared…
More Than Sex Spec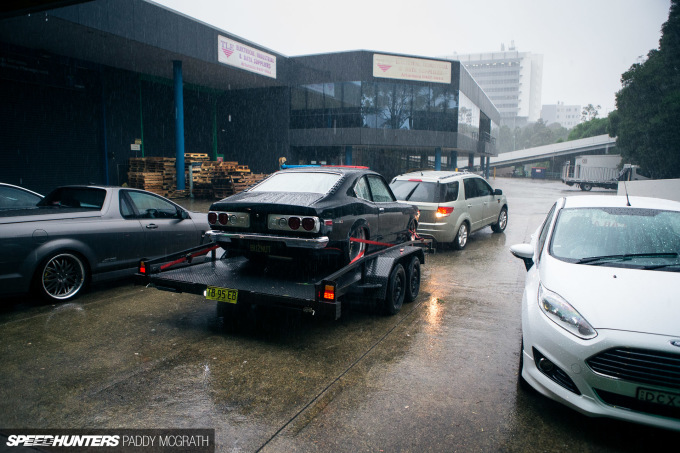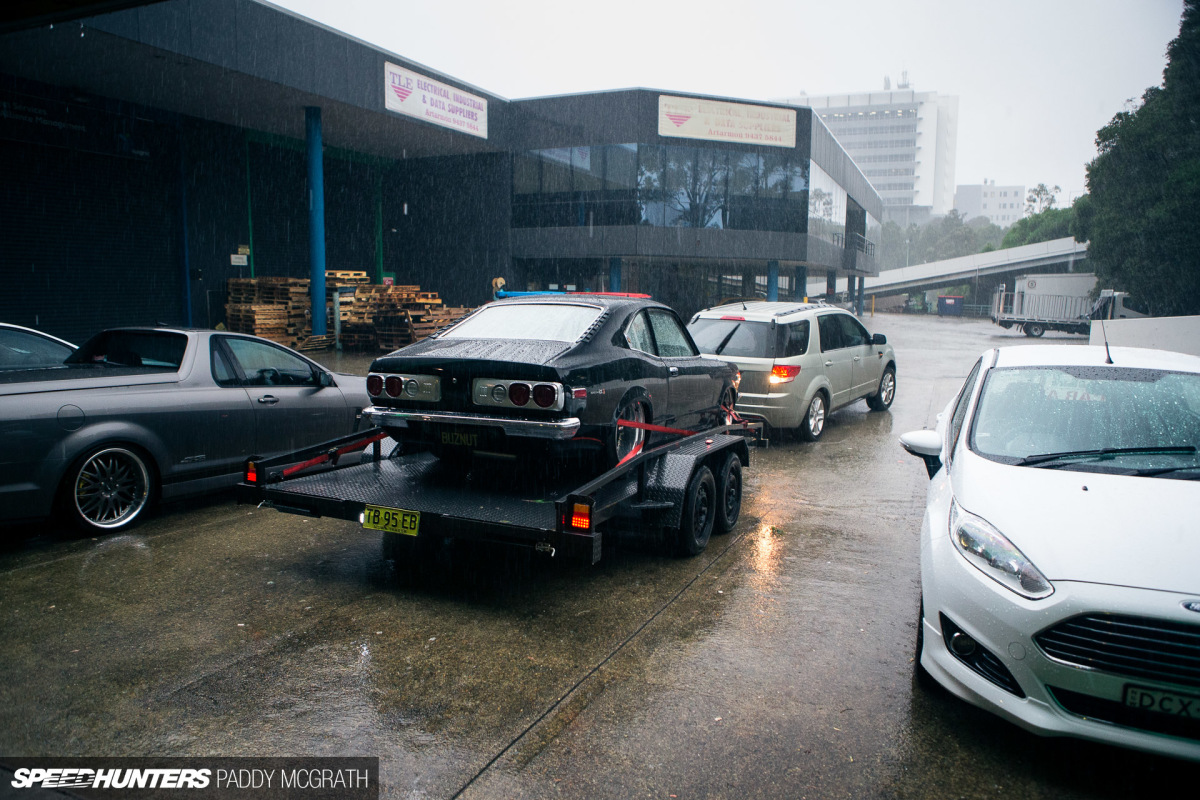 As far as I remember, this Mazda probably had to travel the furthest of all invited. The owner told me that they had planned to drive the car down, but decided to play it safe and trailer it instead. I'm going to be purposely vague about this car, but you can expect a more detailed look in the near future.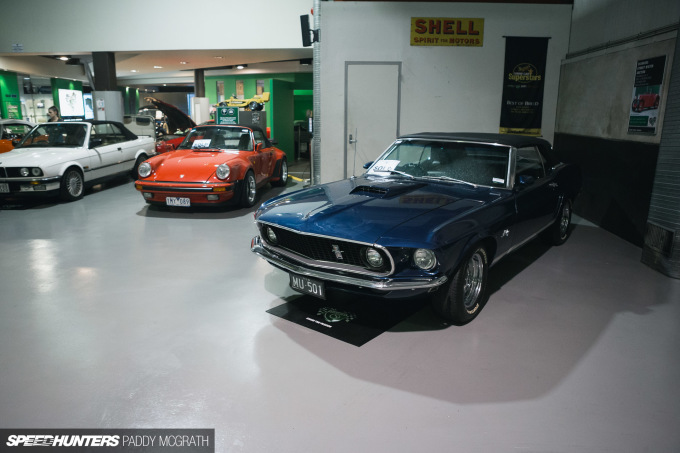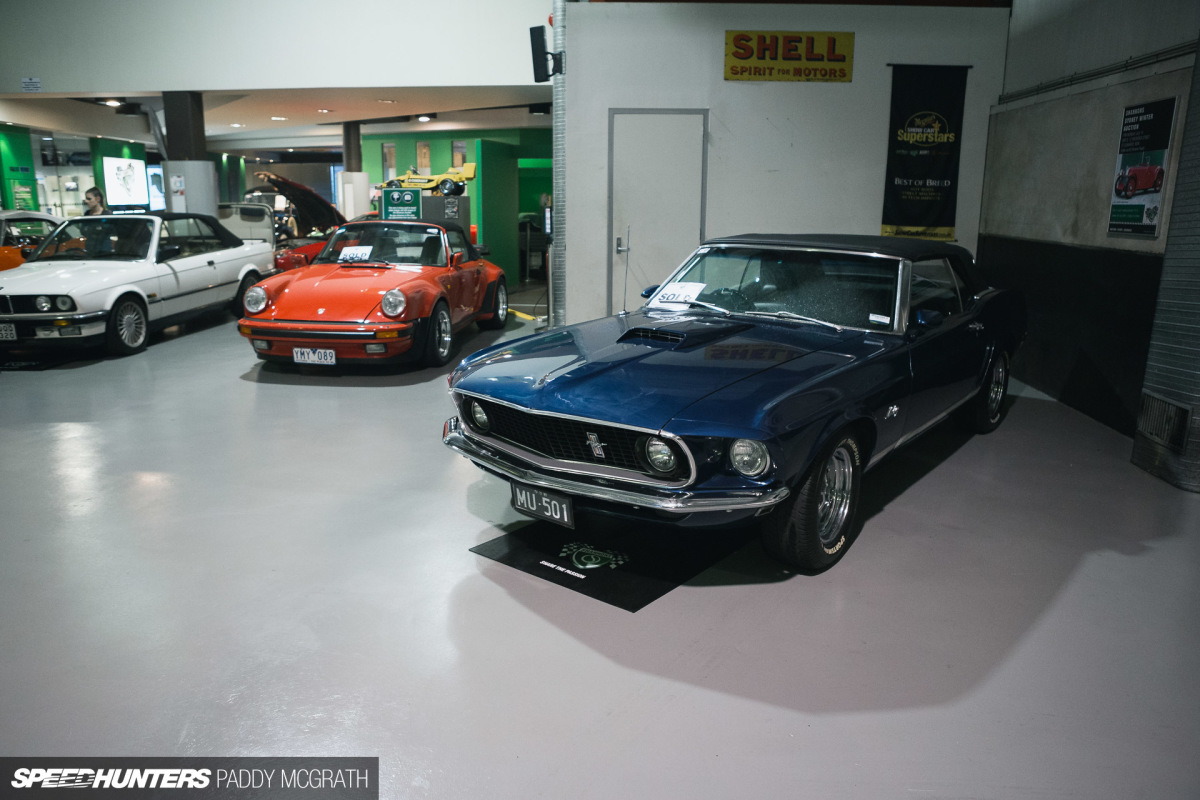 Whilst the RX-3 was unloaded, I took a few minutes to explore the venue which had been kindly opened up to us once it was obvious we were going to be in for a wet time. The building belongs to Shannons, an insurance company based in Sydney which specialises in classic, vintage and modified motor vehicles. In a country where it seems everyone is against the motorist, Shannons play a huge roll in keeping interesting and cherished cars on the road. We remain extremely grateful that the Shannons team saved the day by opening their doors to us – especially on a Sunday.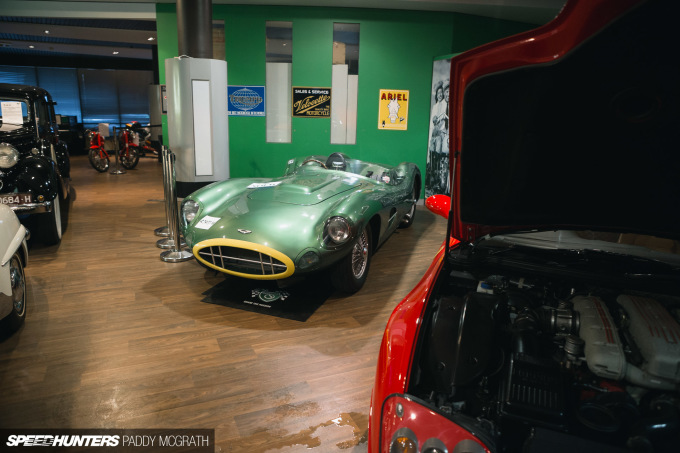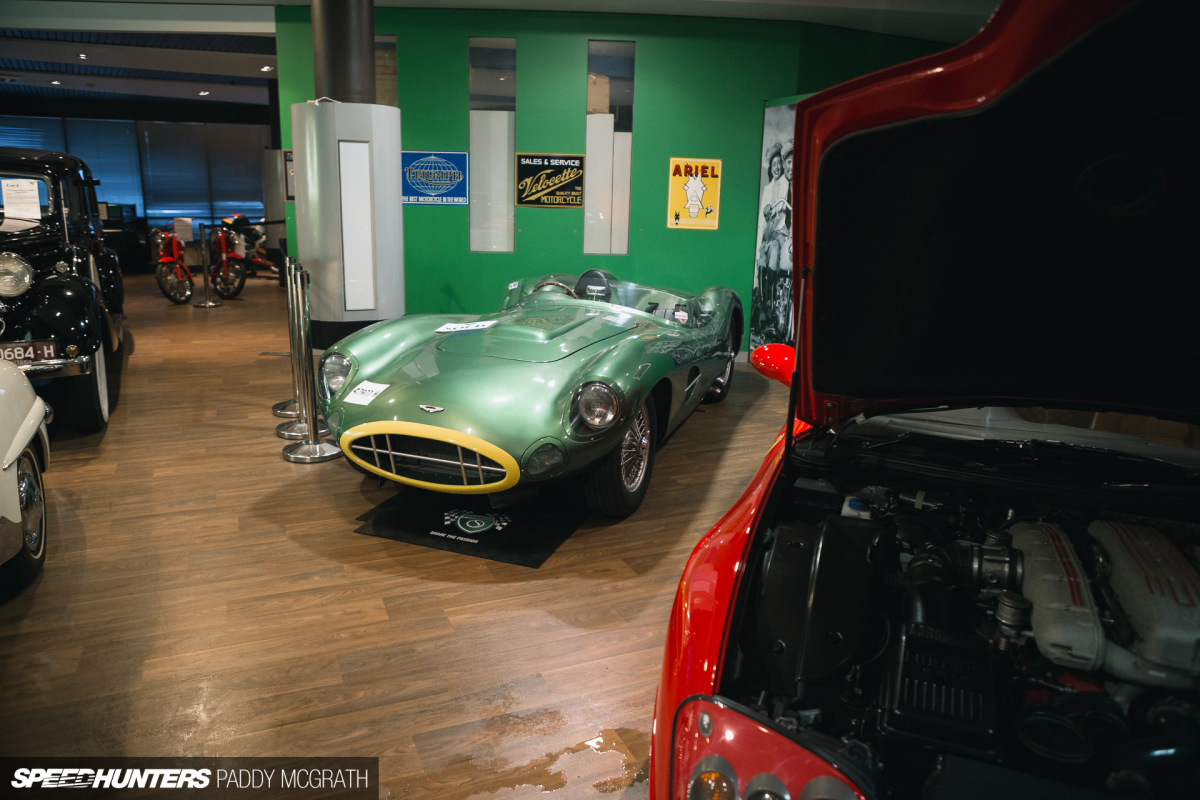 Along with being an insurance company, Shannons is also an auction house, which explains the eclectic collection of cars assembled. This DBR1 was certainly a bit of an attention stealer.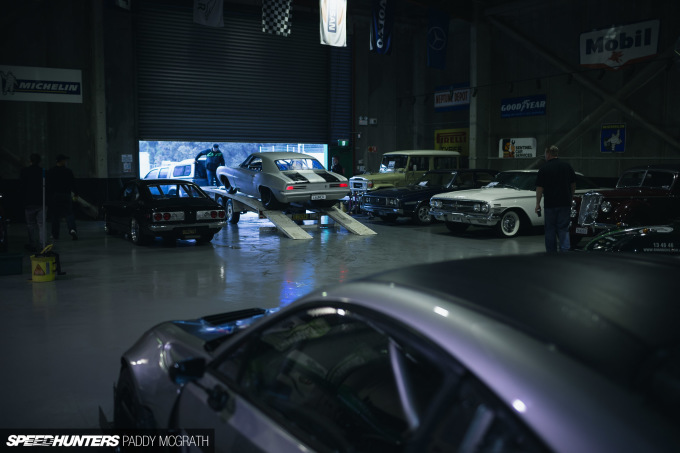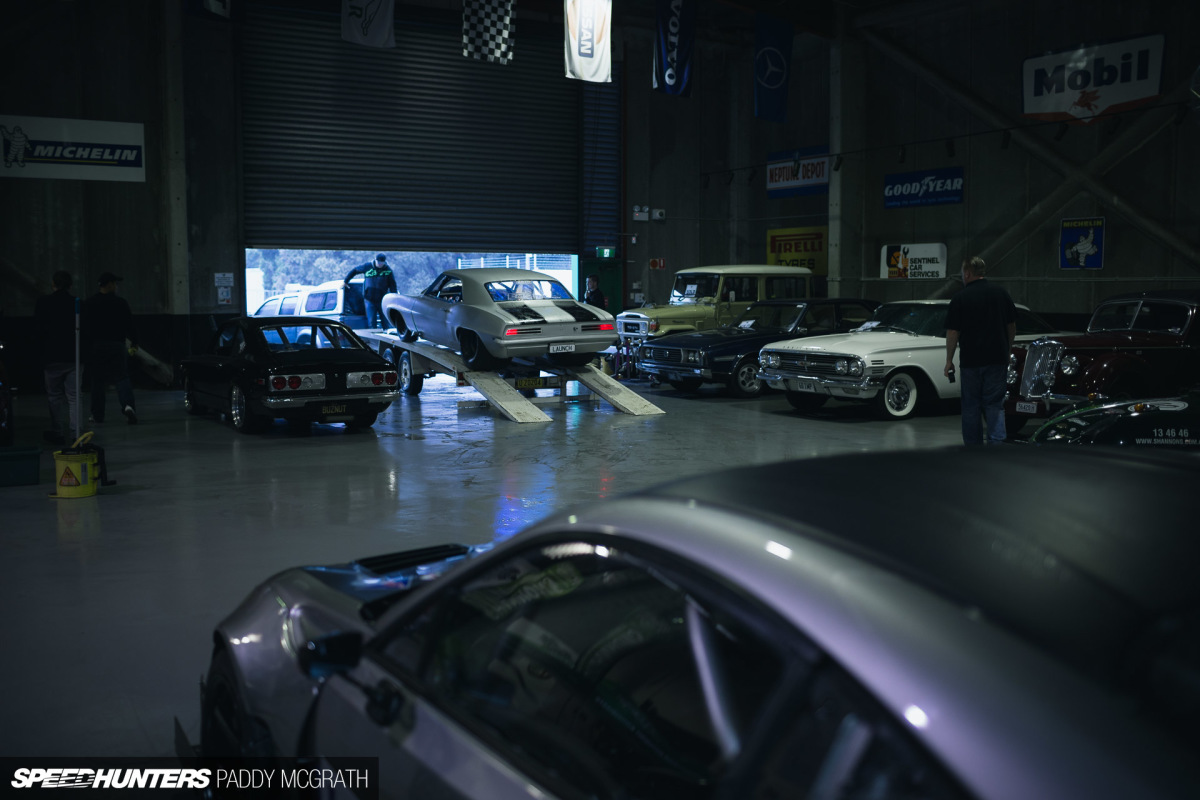 Whilst I was busy looking at the auction cars, more meet cars were showing up, much to everyone's surprise as the weather was worsening.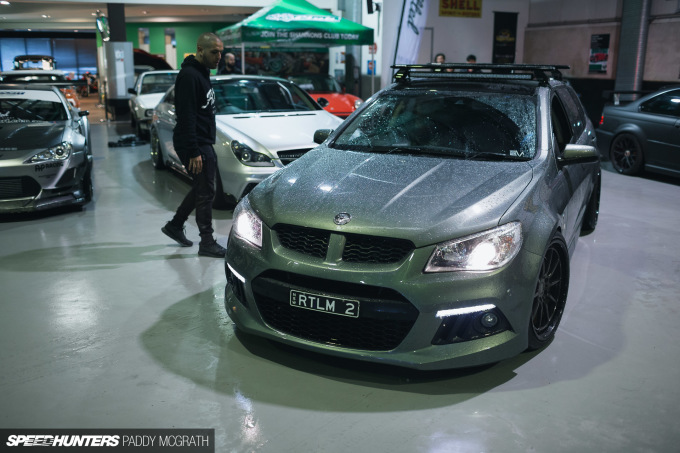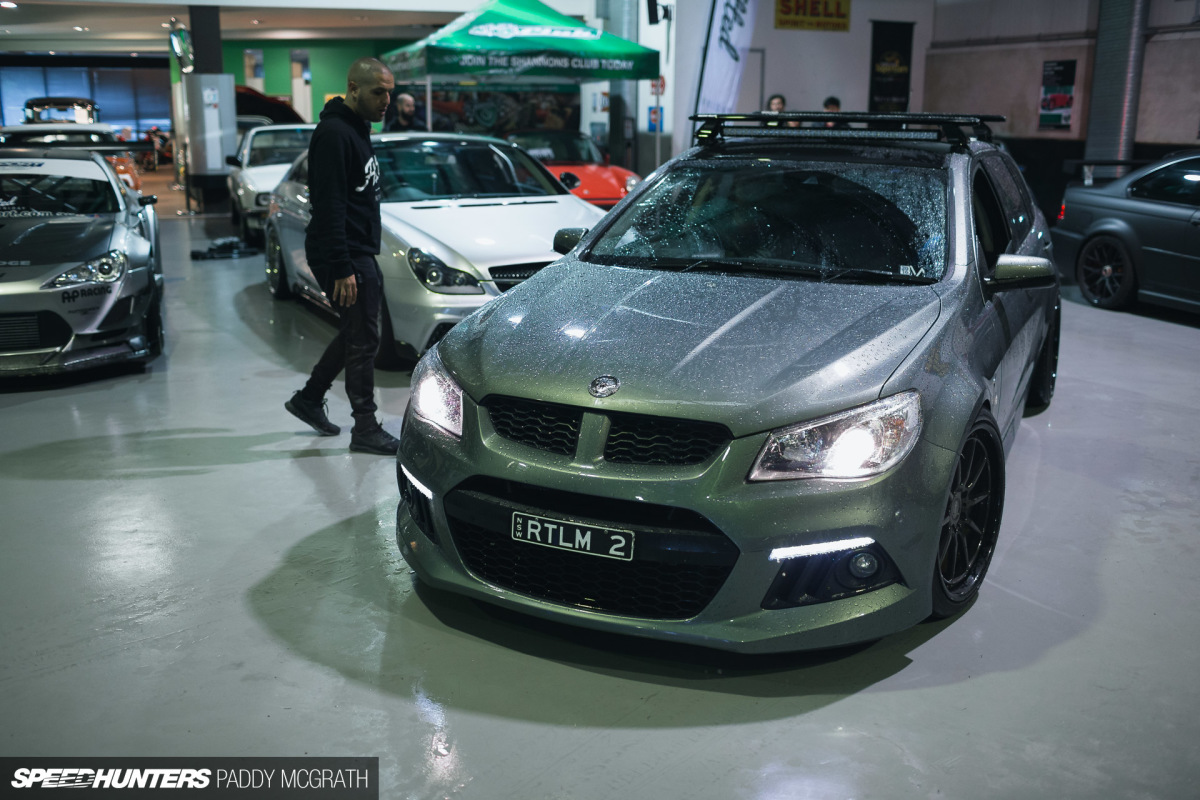 Before we knew it, there was a queue outside and we needed to start packing the cars in relatively tightly. This Commodore wagon was an absolute riot.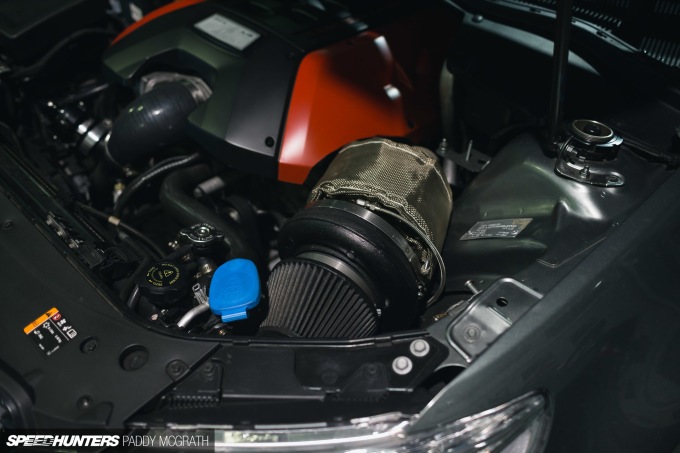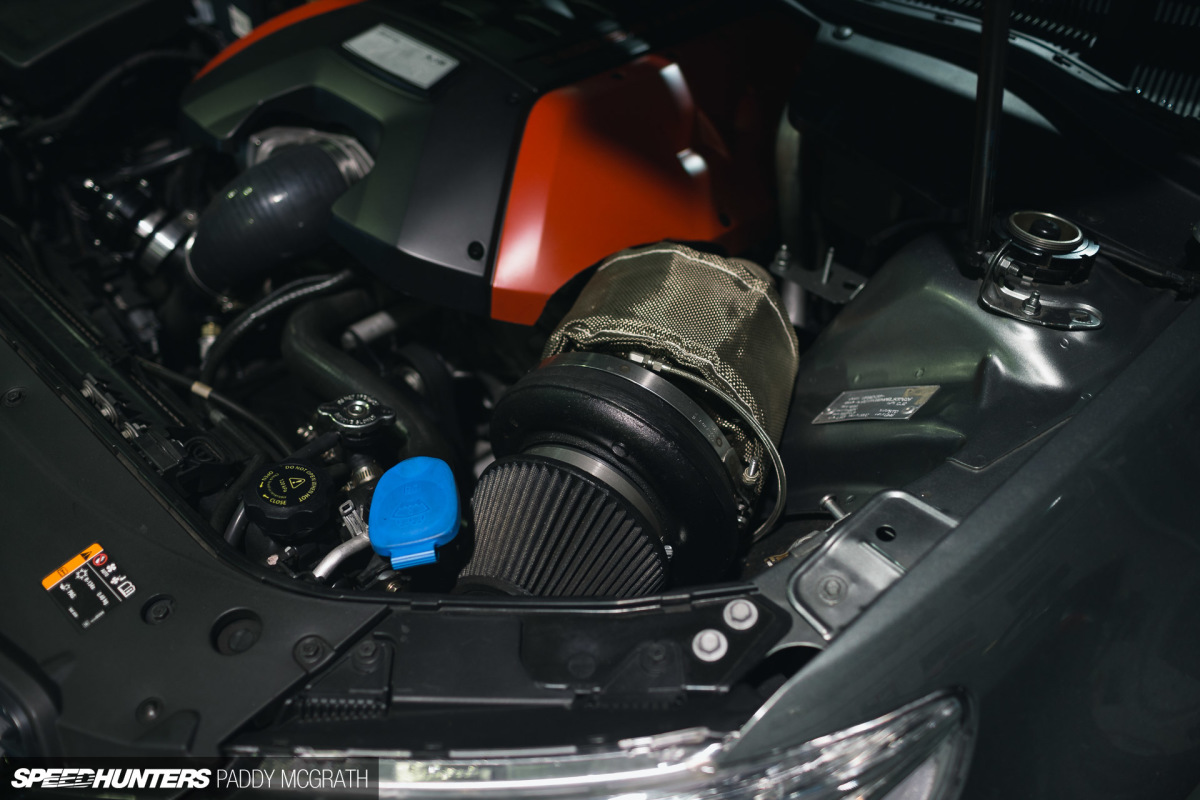 A daily driver with a massive single turbo conversion enabling it to produce north of 600hp when required.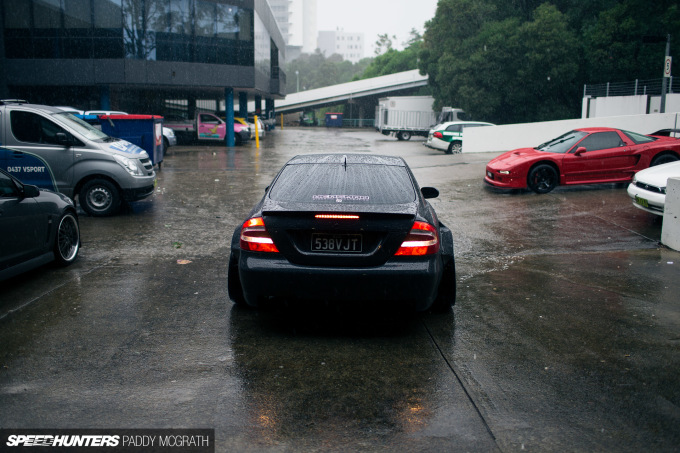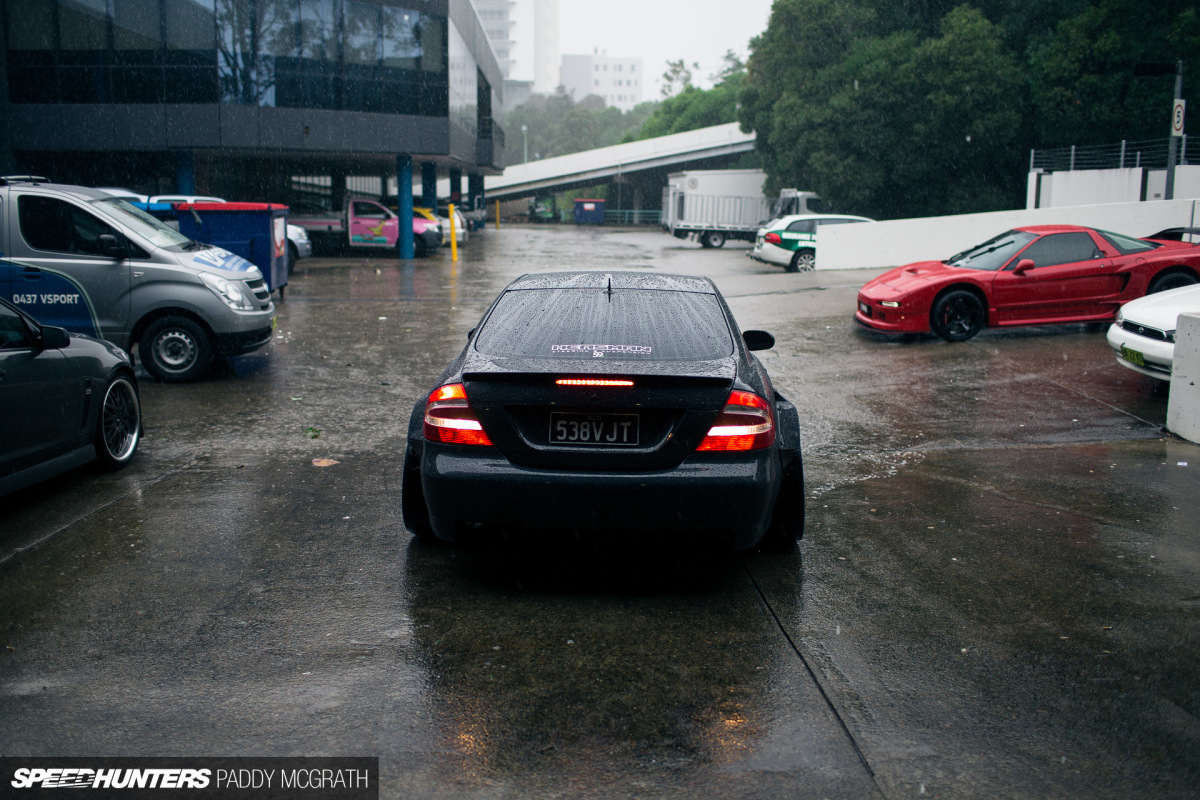 At this point, I was pretty damn grateful to all of the owners who were showing up. I don't think it's an understatement when I say that everyone who attended risked their cars and personal well-being by choosing to brave the conditions. Straight up, I was humbled.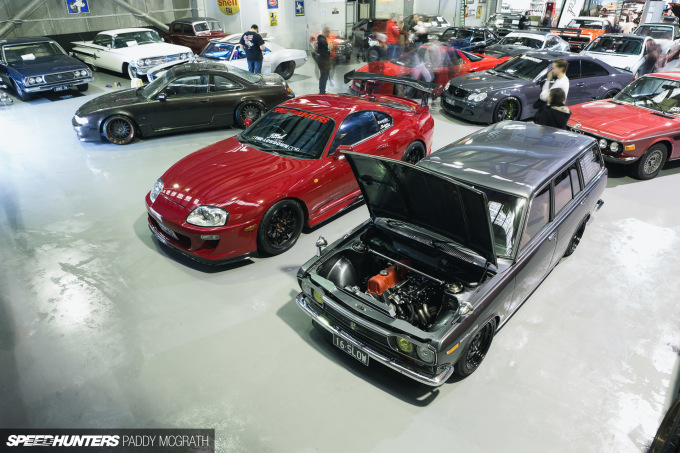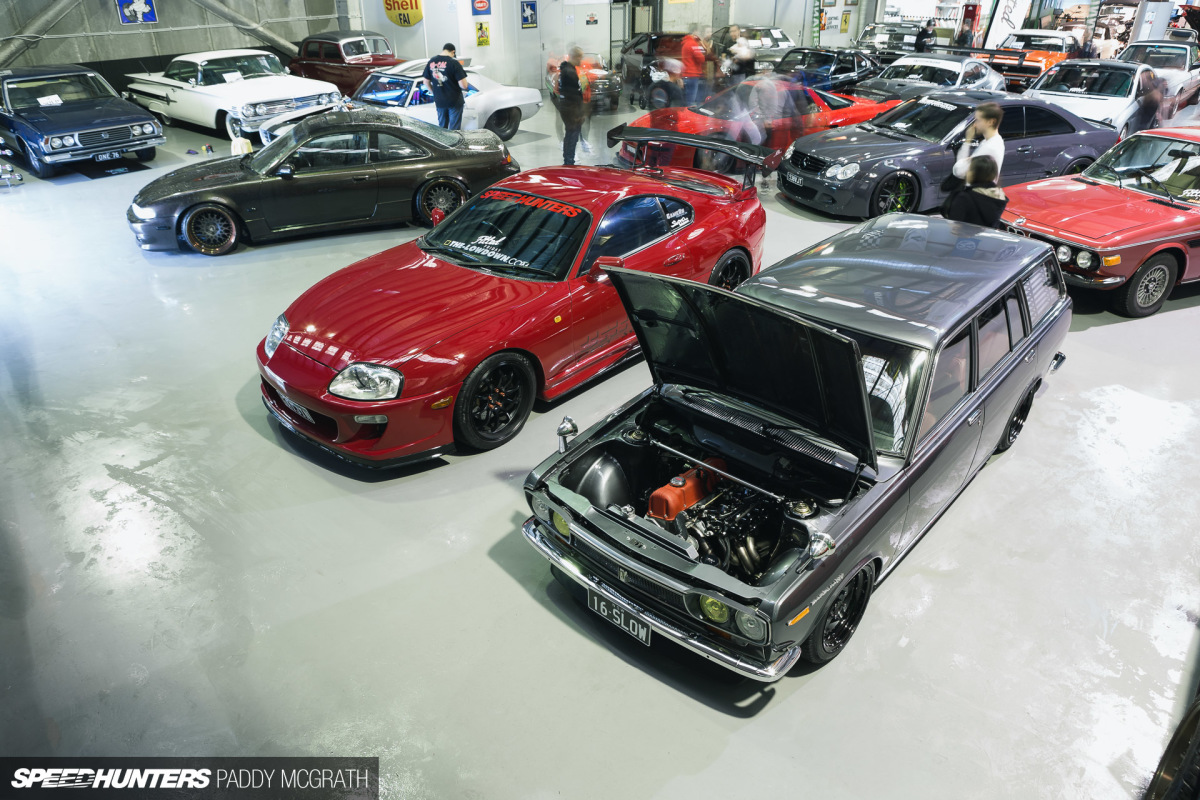 With the last of the cars safely inside, we were able to shut the door and begin to appreciate what was unfolding before us. In this one room, we managed to assemble a collection of cars that almost perfectly represents Australian car culture. No two cars were alike, and every single car had its own unique story. Even better again, the people were very much our kind of people, with everyone taking the time to speak to other owners and appreciate each other's hard work. There was a huge amount of mutual respect here; exactly the atmosphere we wanted to create.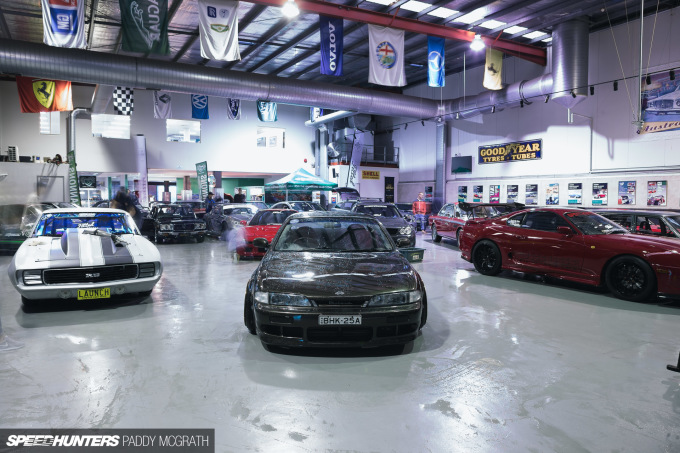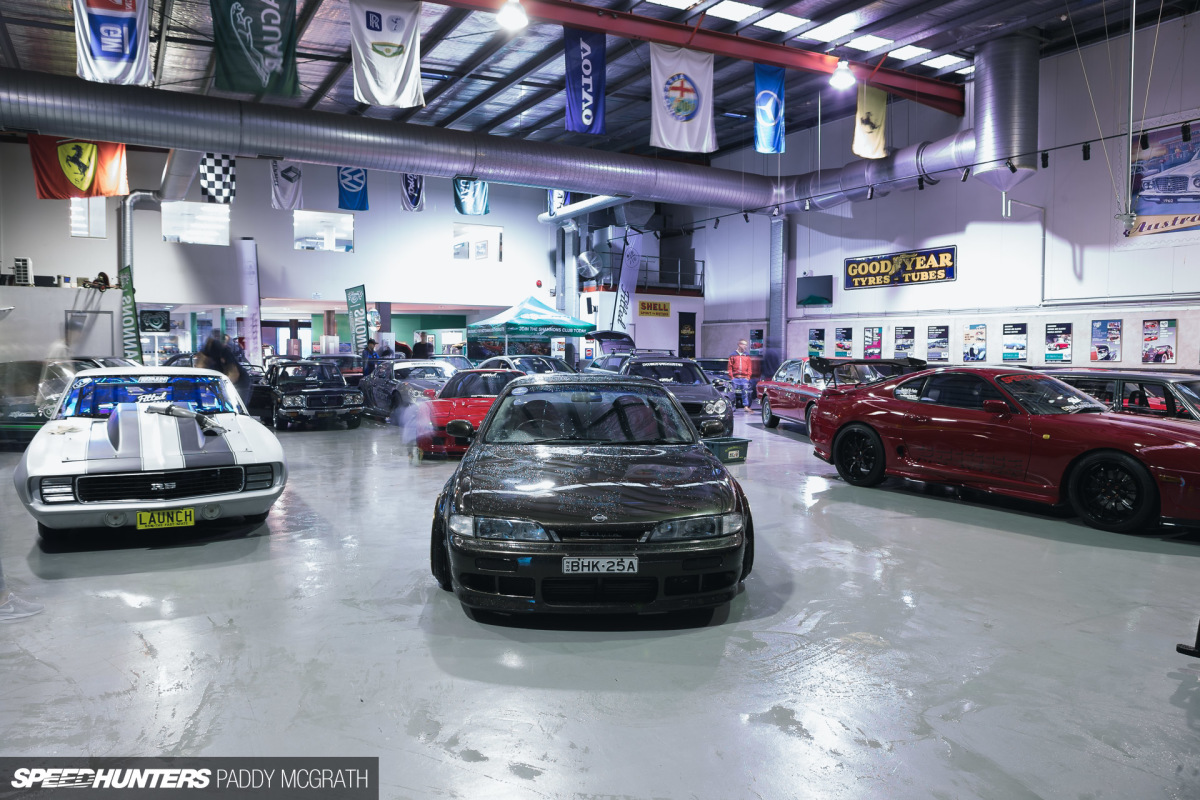 So, where do I start? With the cars, of course. If I'm being vague about a car or don't mention it at all, it's not because it's being ignored. Rather, there's more to come for it in the coming weeks.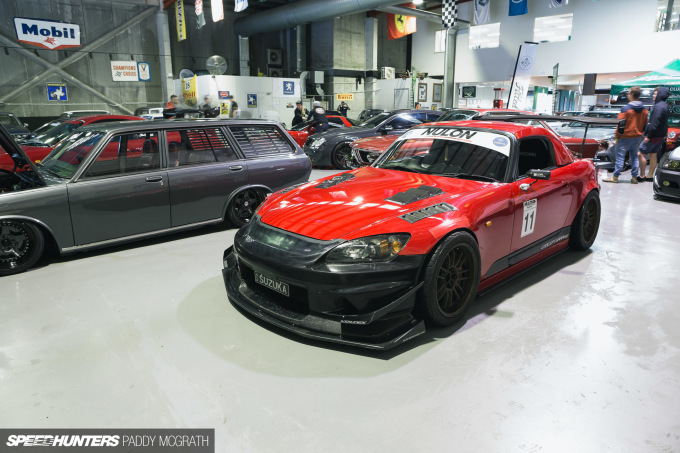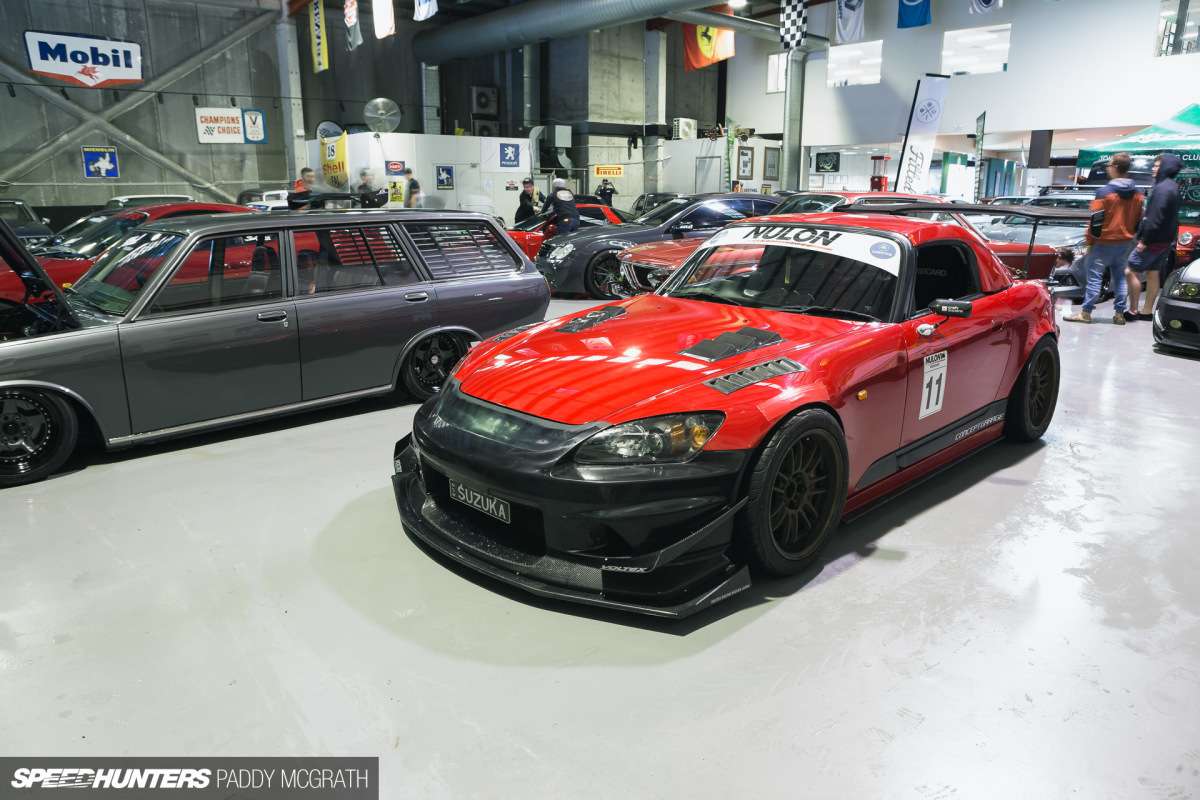 The JDM scene is obviously a big part of Australia's overall car culture. I think they regularly nail it as well, after coming across countless impressive examples. This S2000 certainly being one and the Datsun wagon beside it too; but you should be familiar with that one already.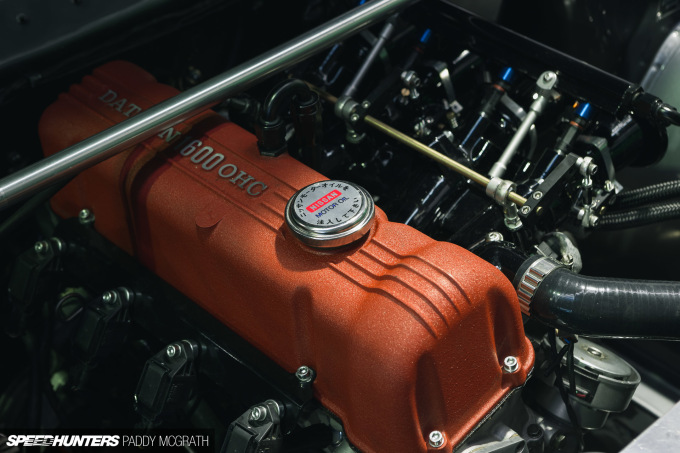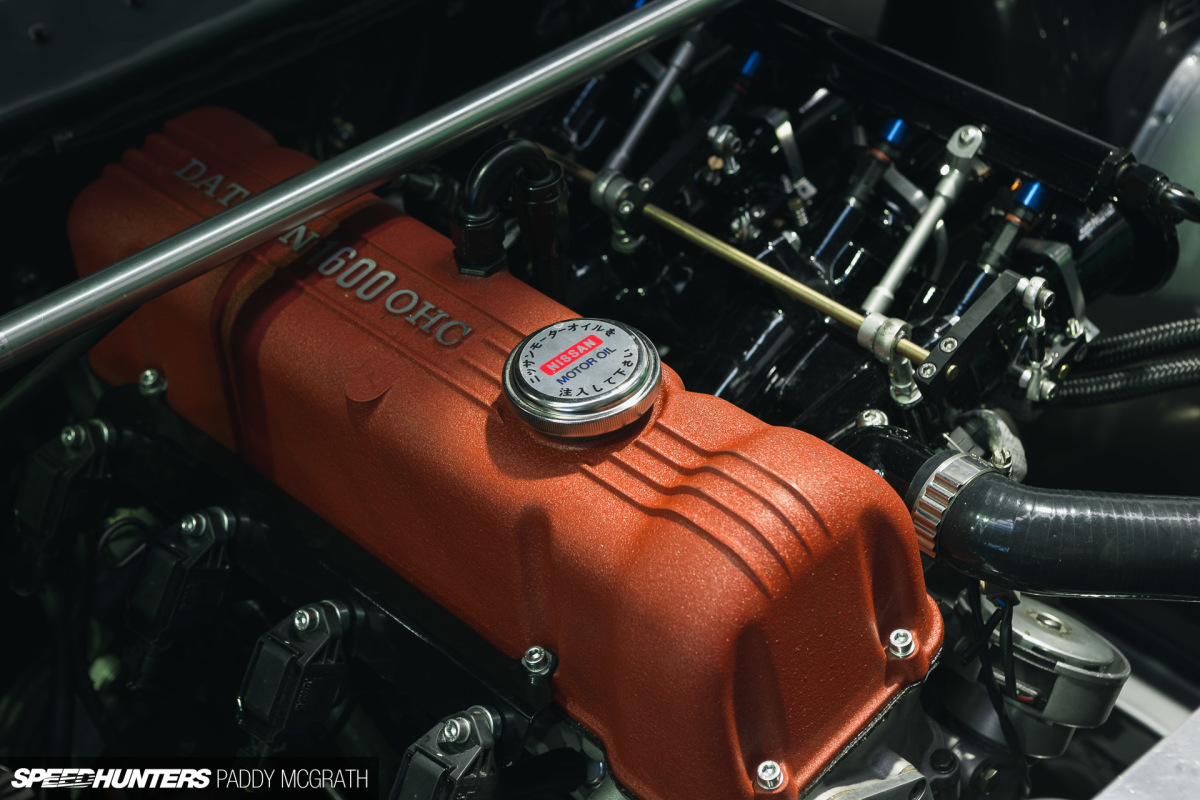 The Datsun has been improved further since Blake feature it too; I don't think I could ever get tired of looking at it.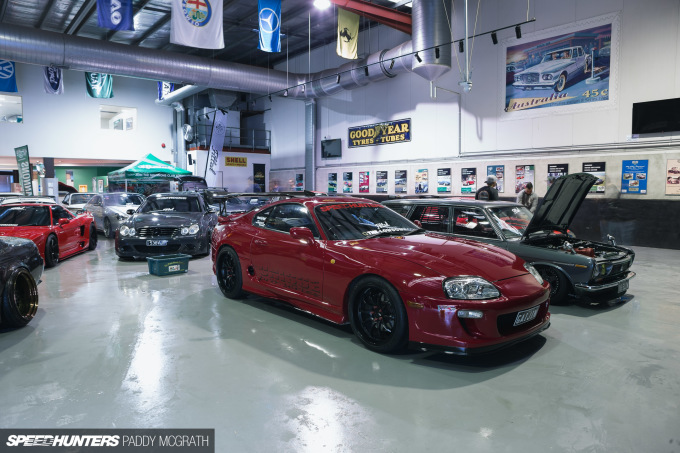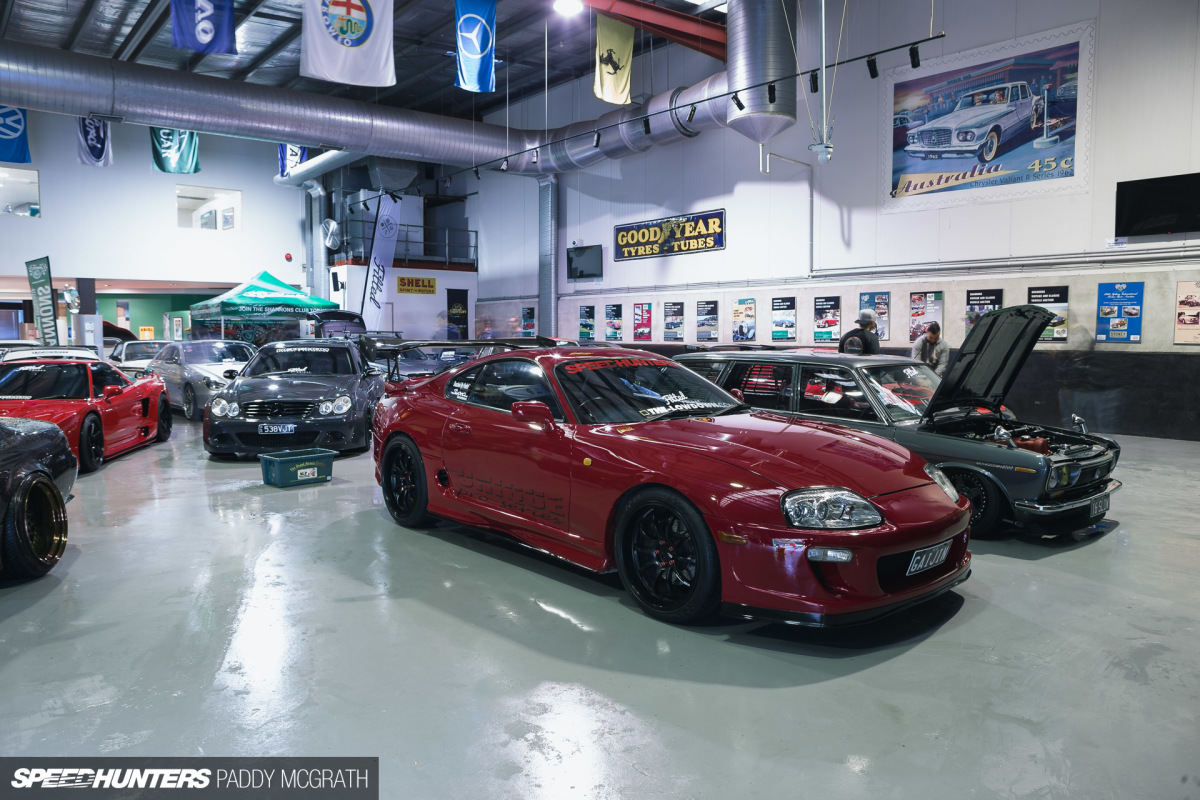 This JZA80 Supra belongs to Daniel McCreton, a Speedhunters reader who clearly has great taste. The modifications are generally subtle, but the Toyota makes good power whilst remaining a street car and daily driver.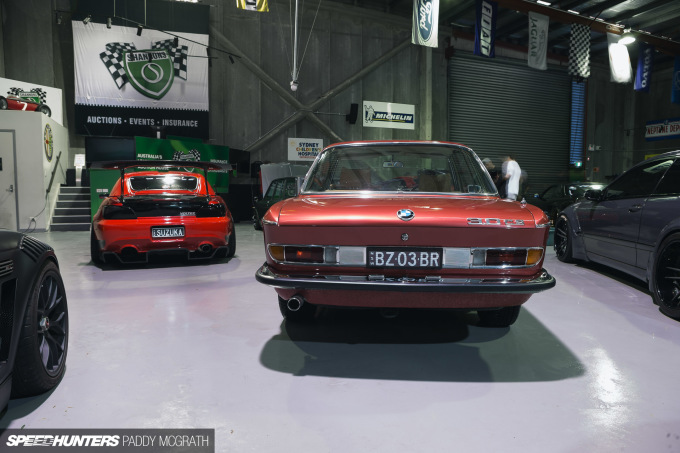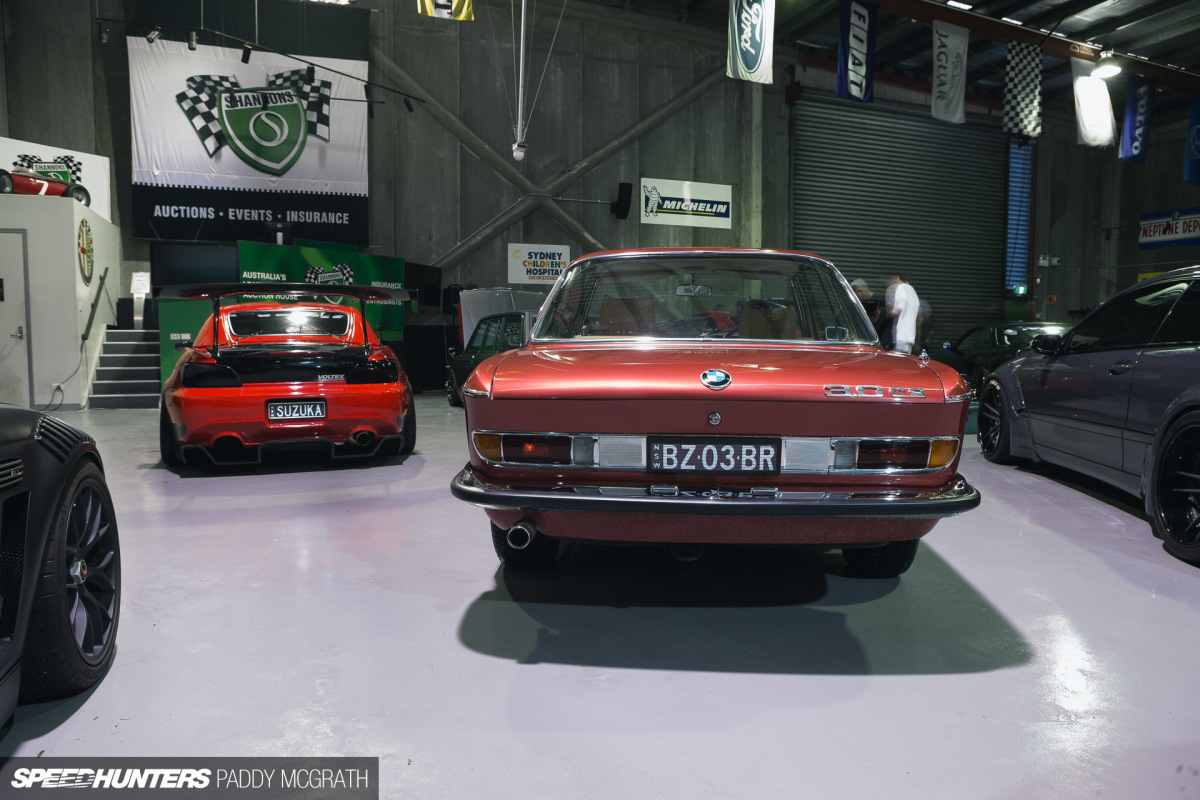 Adding variety to the mix was this immaculate BMW E9 3.0 CS, brought along by Arise Autobody. Don't worry, we visited the Arise shop and will hopefully be bringing you a look at some of the other cars from the setup.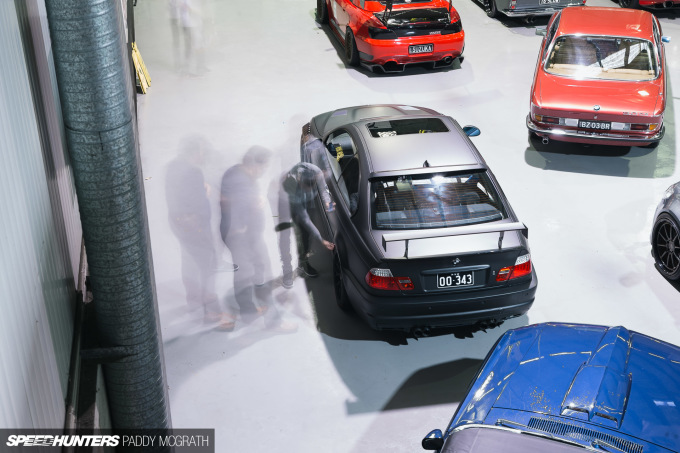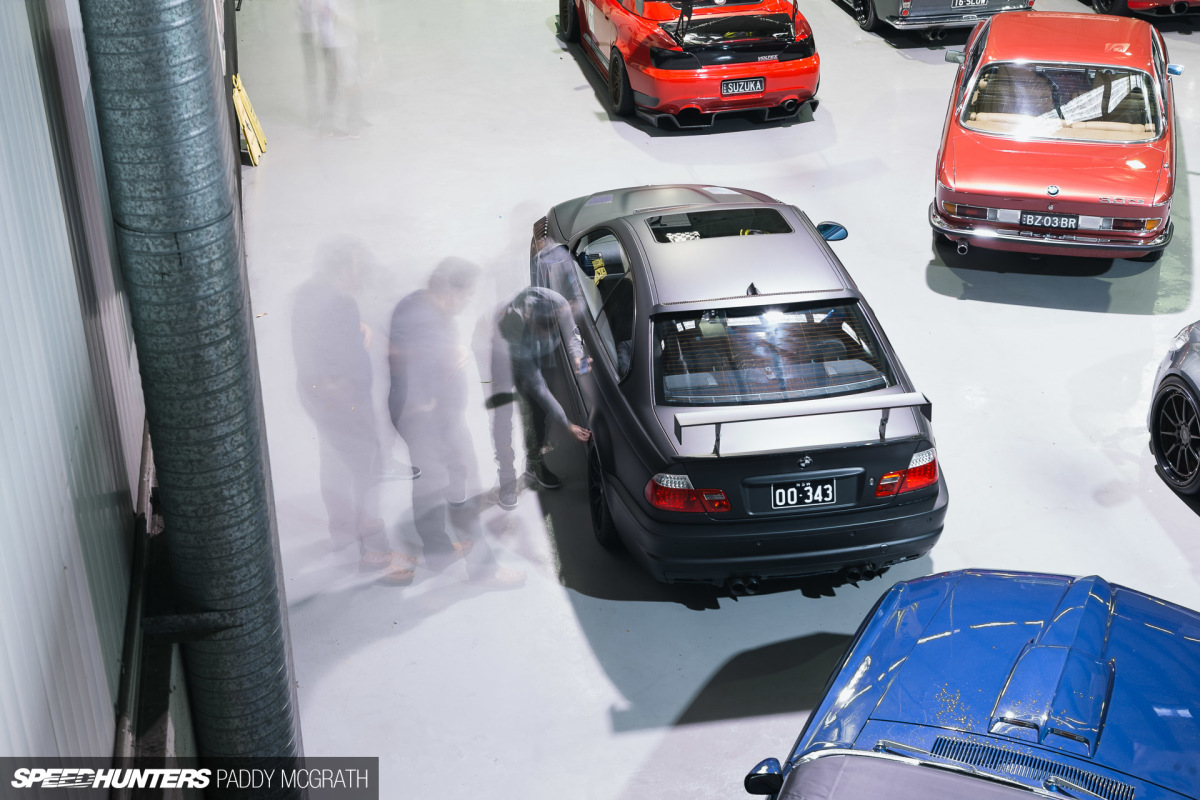 Alongside the E9 was a BMW of more modern vintage.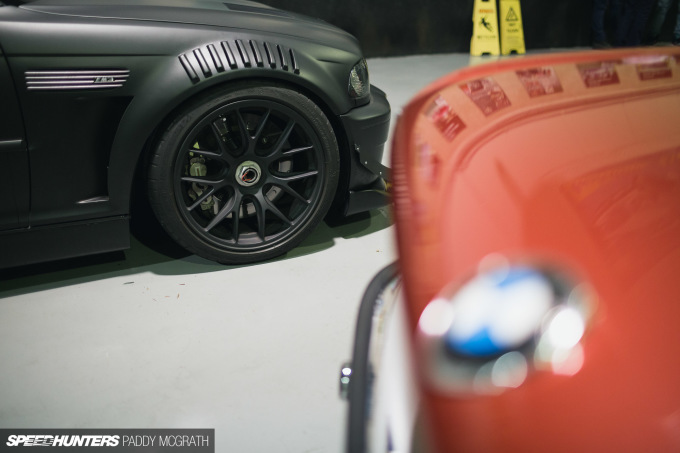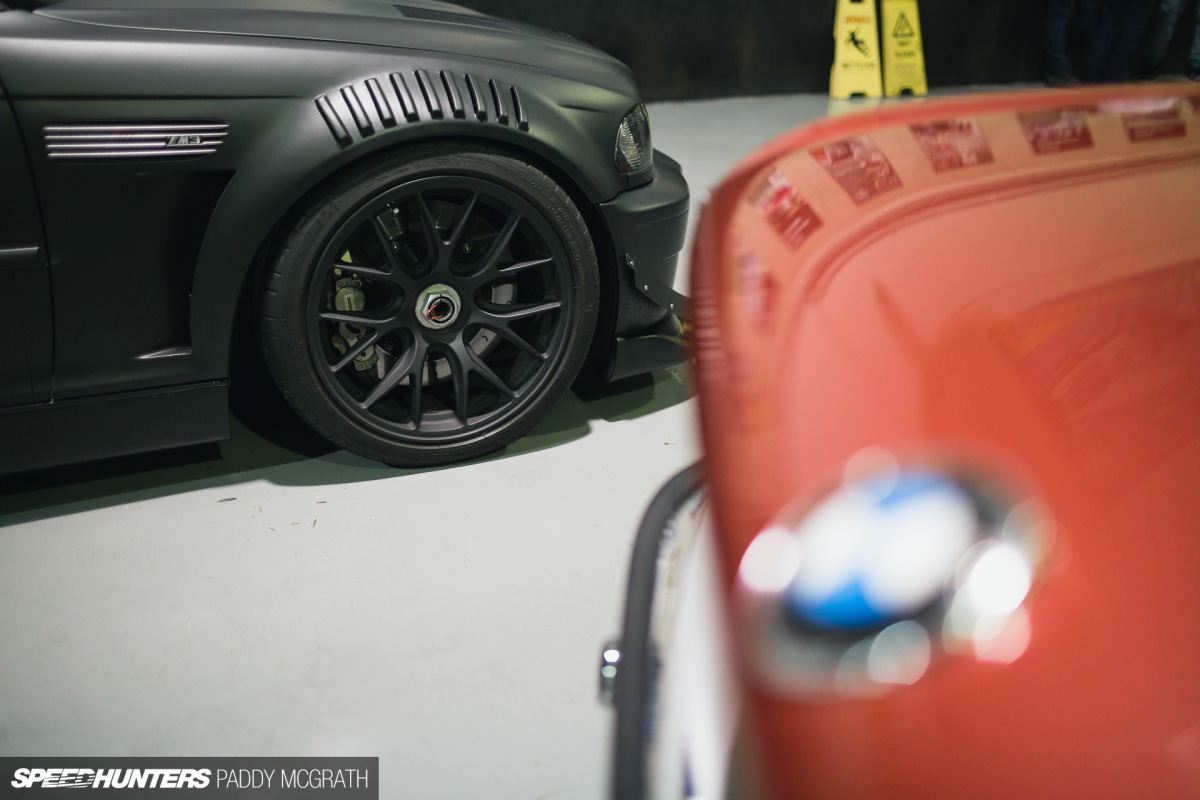 Finished in matte black, this is quite clearly a track-focused E46 M3 with many subtle clubsport-type touches.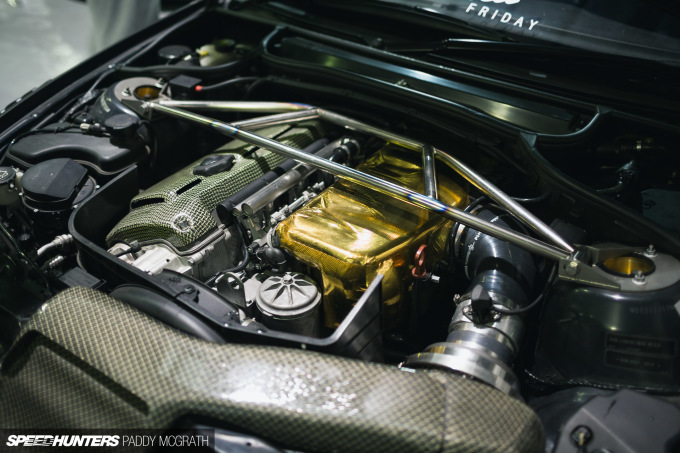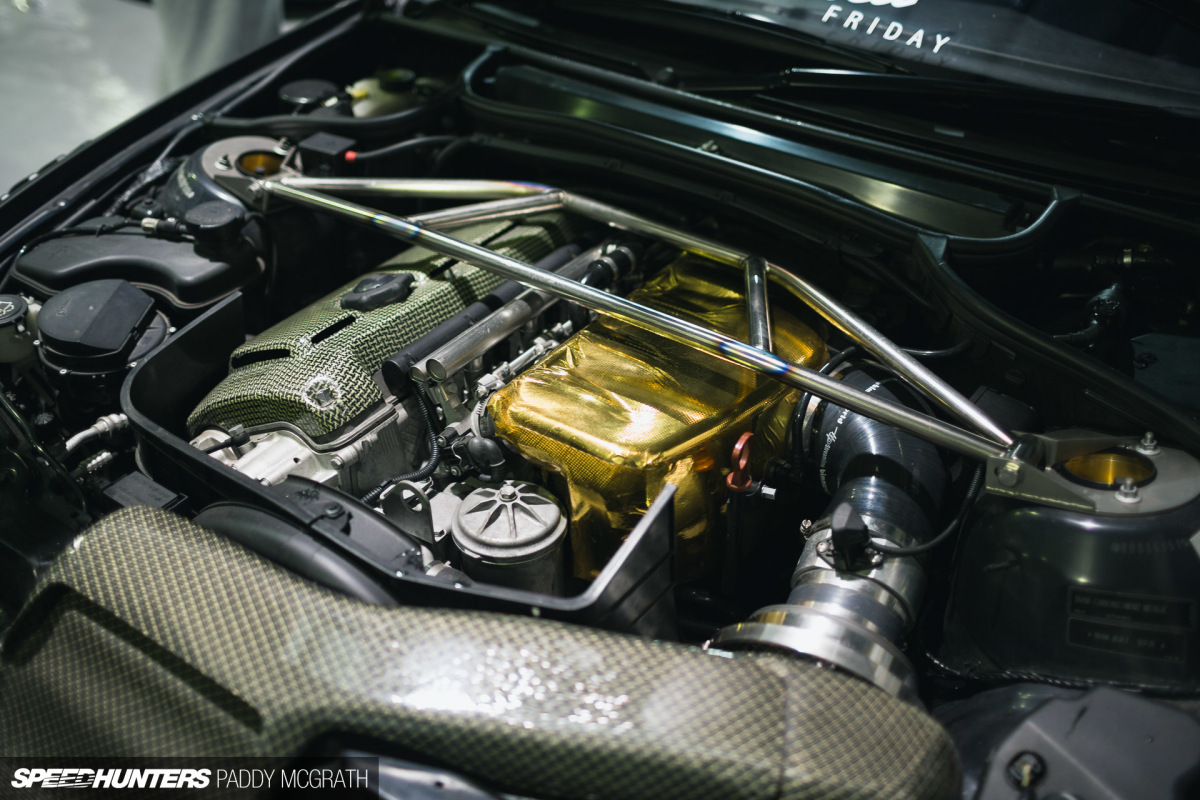 I particularly enjoyed the carbon-Kevlar intake, rocker cover and the gold heat deflection tape on the intake manifold. Hopefully we can catch up with this one again on a future visit to Australia.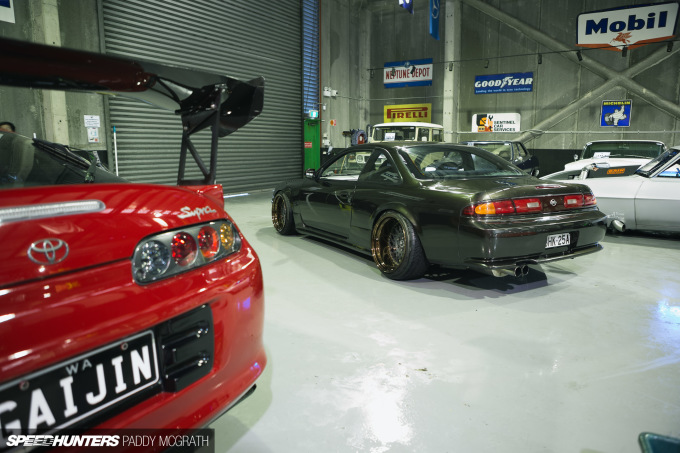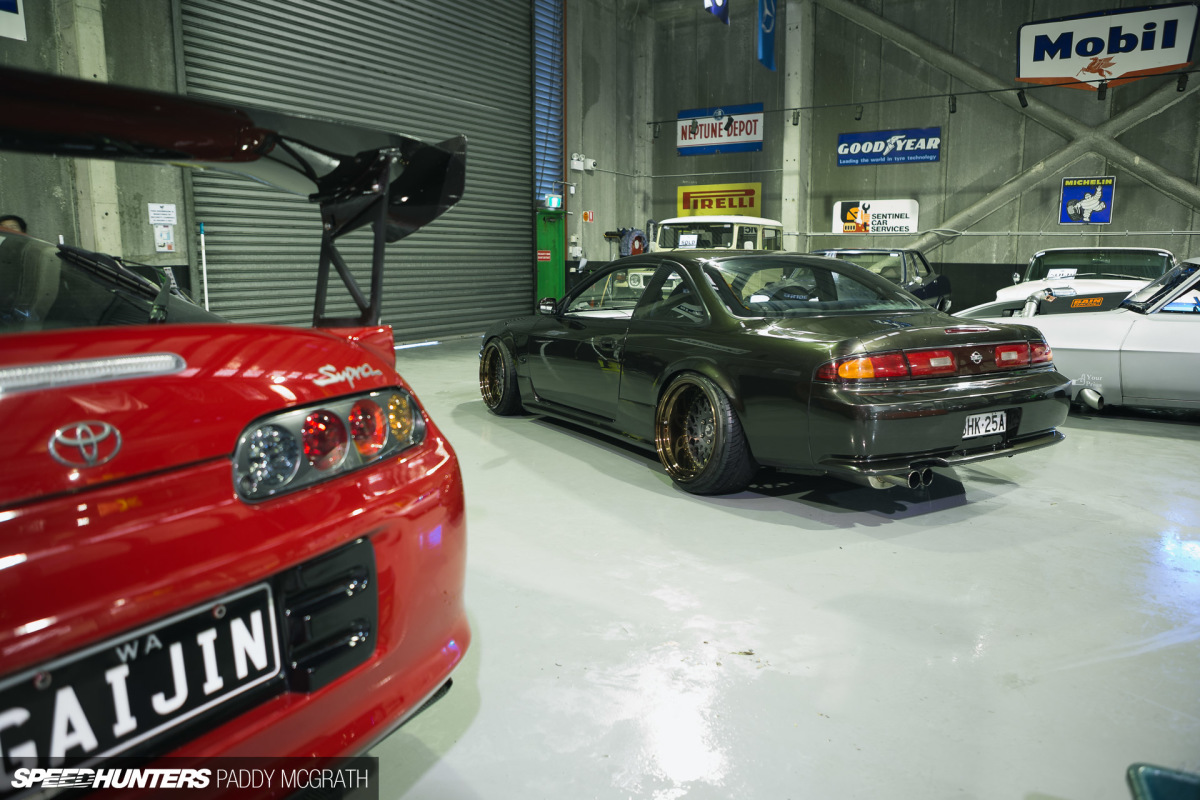 Representing the aggressive fitment side of things was James Smilek's S14 Silvia. Running a wheel and tyre setup like this whilst static takes big cajones – especially in Australia.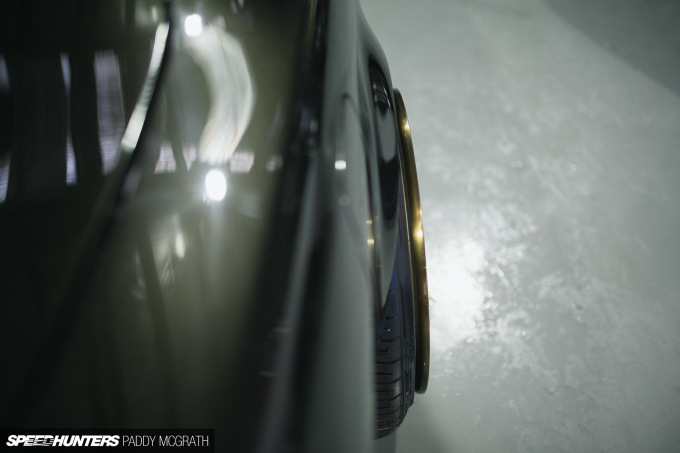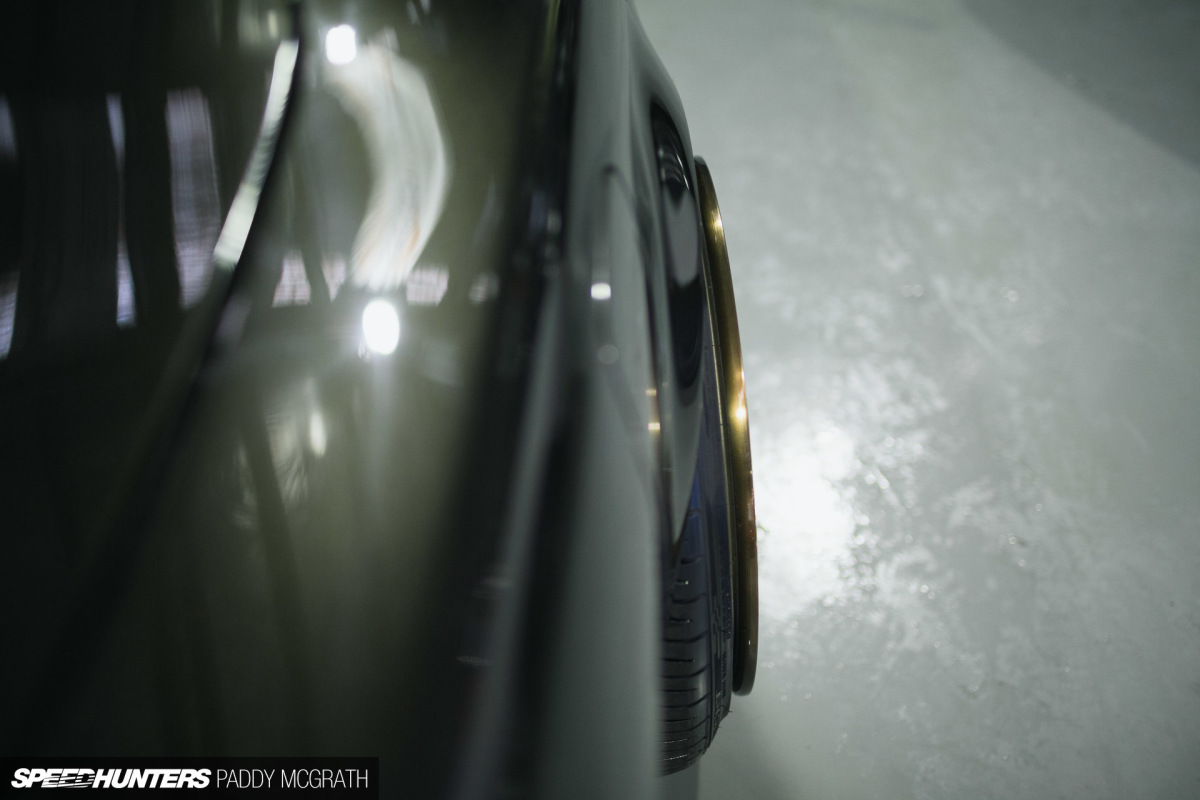 How the whole car works together though, is what impressed me. The perfect paint matched to the beautiful custom and deep-dished Avant Garde F141 wheels make this a very cool street car.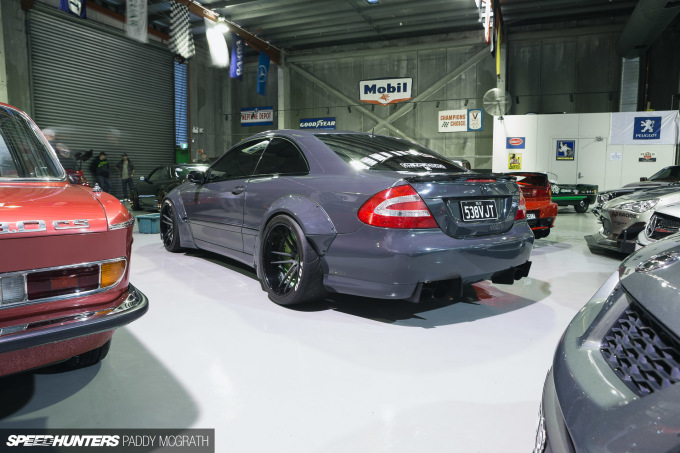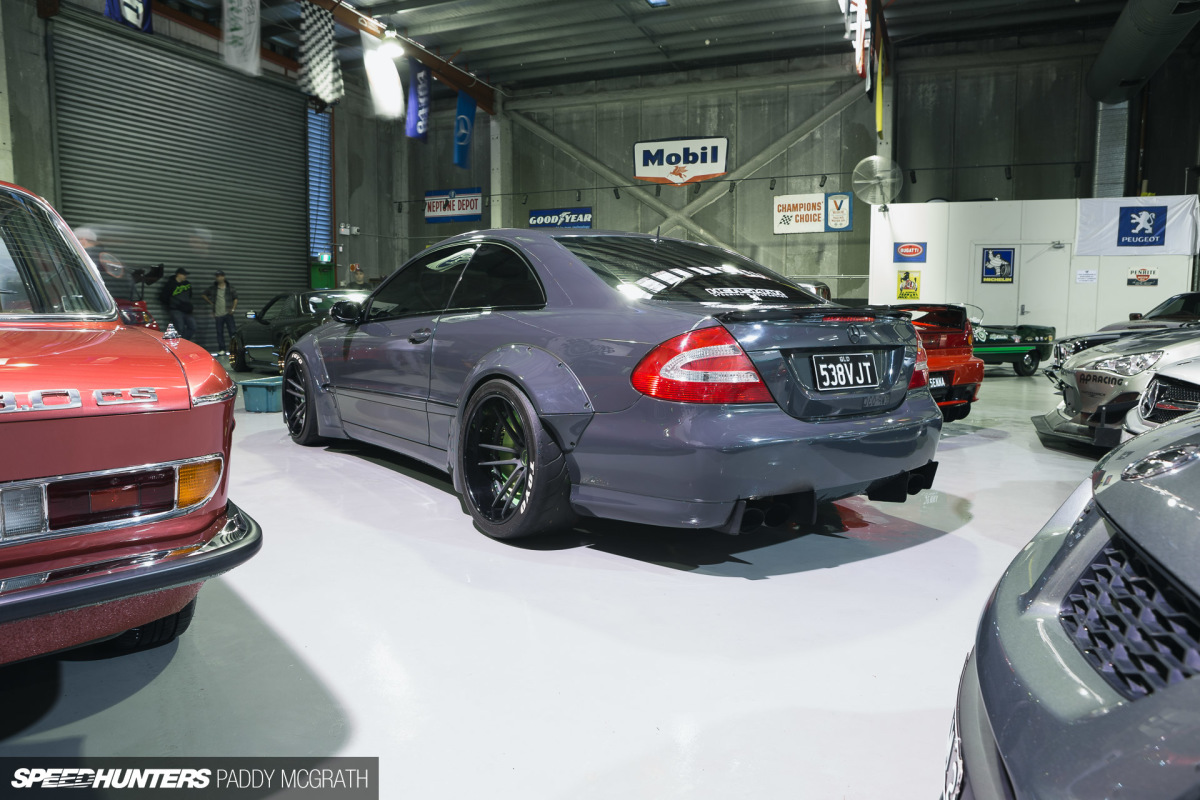 This Sarto Racing-kitted Mercedes CLK on RSV wheels was another which epitomised a cool street car. It's funny though; I had seen pictures of other Sarto Racing over-fendered cars and whilst I thought they were nice and all that, the pictures don't really do them justice. When you see one rolling on the road, they look insane amongst regular cars.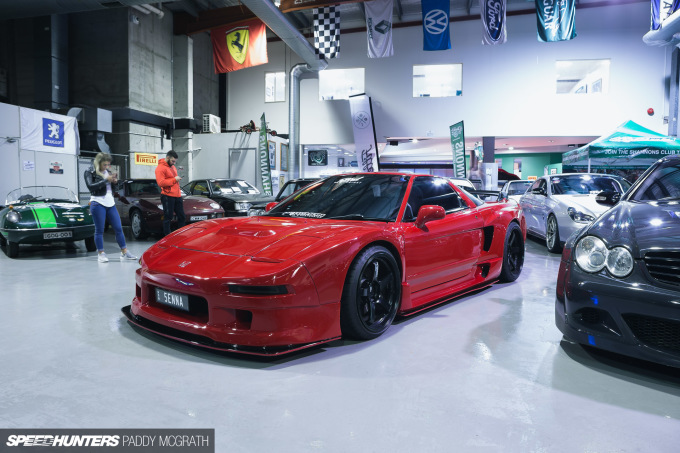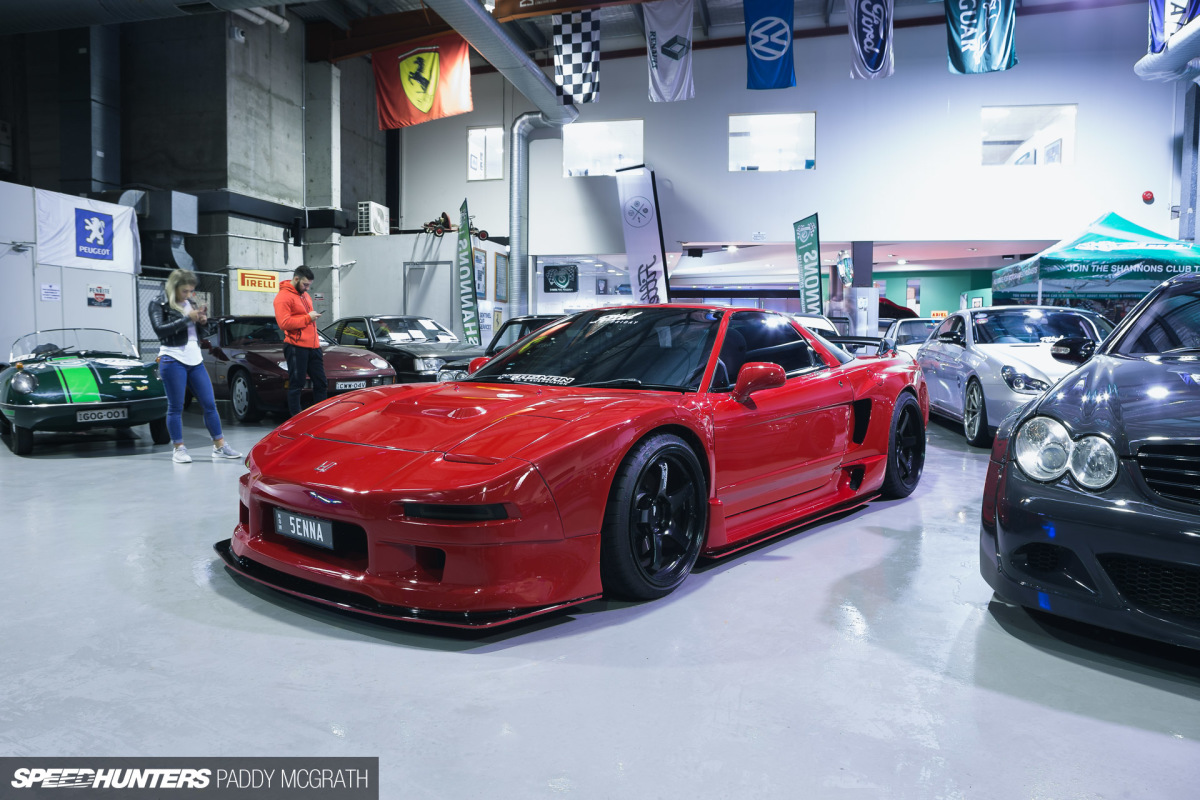 Probably the car that left the biggest impression on me was 5ENNA, a rather sublime NSX.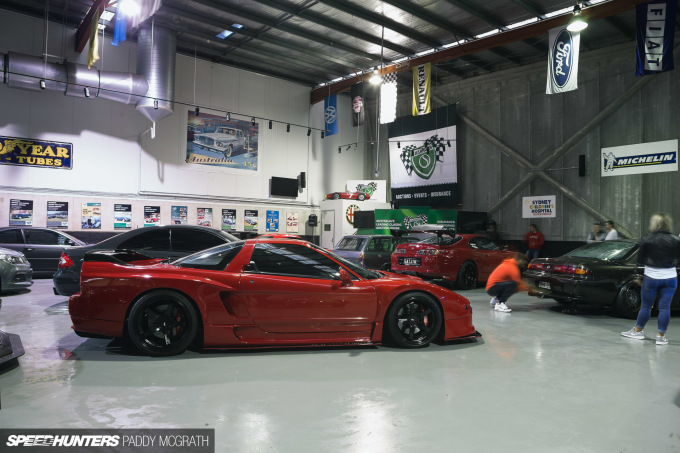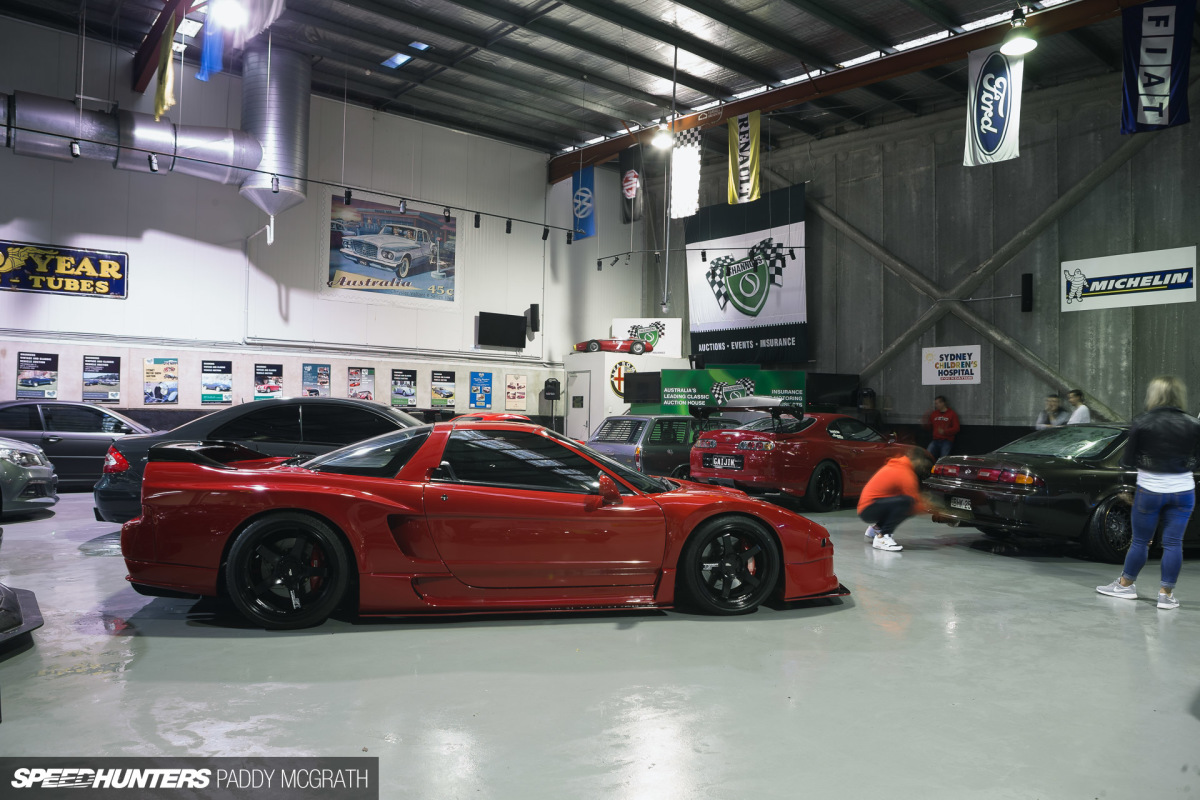 It was a car where it's clear that every modification was thought out to advance and improve the car in every way. Absolute perfection.
Pizza Is Life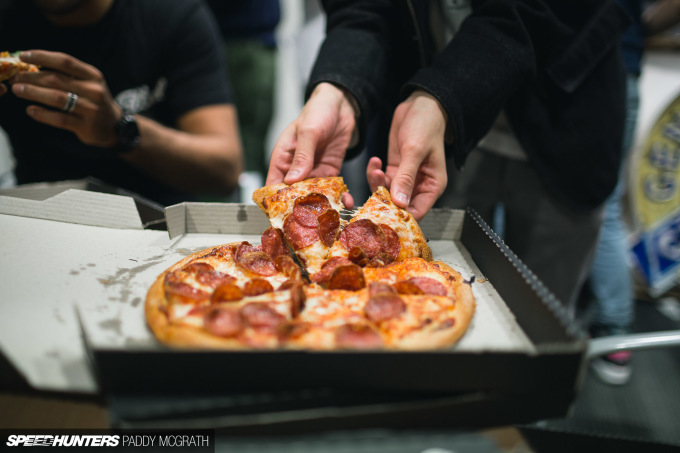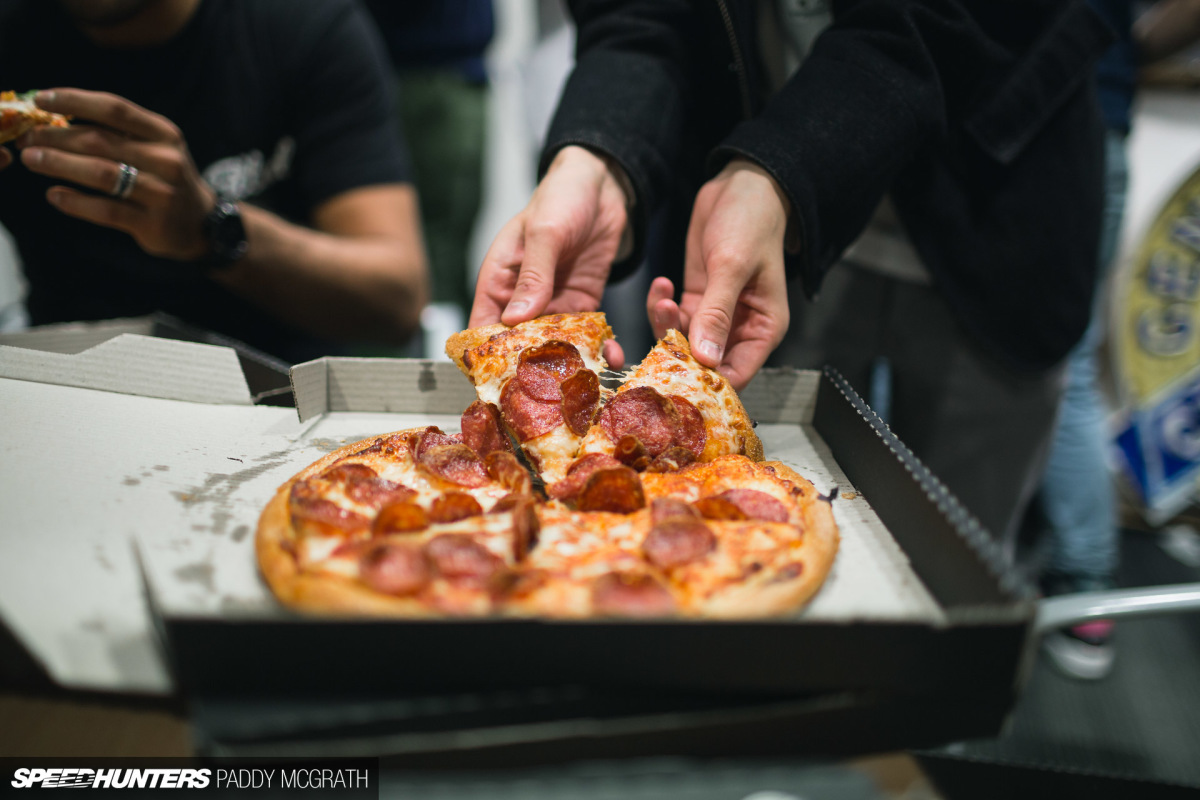 Before we reopened the doors to let people on their way, the Fitted Friday crew had a mountain of pizza delivered to ensure that everyone at least had something to eat. Why is it though that other people's pizza always tastes better than pizza you buy yourself? One of life's mysteries…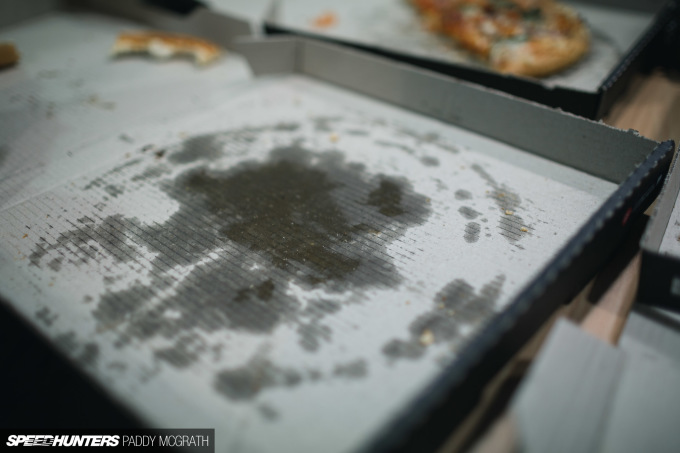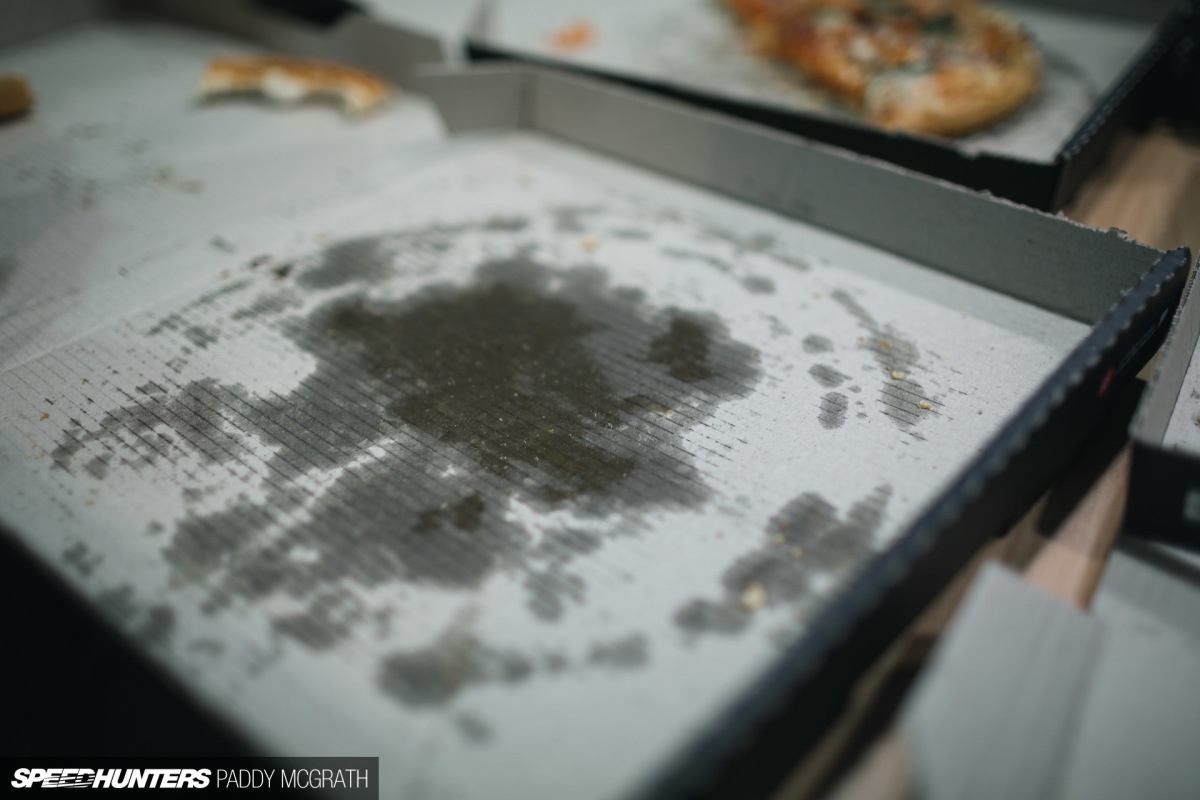 It didn't last long.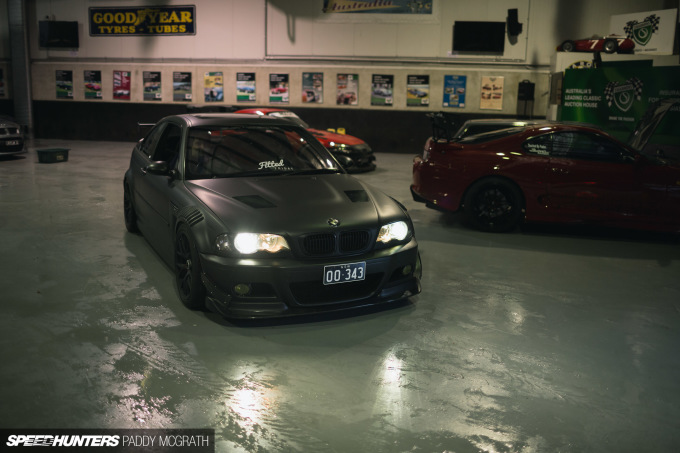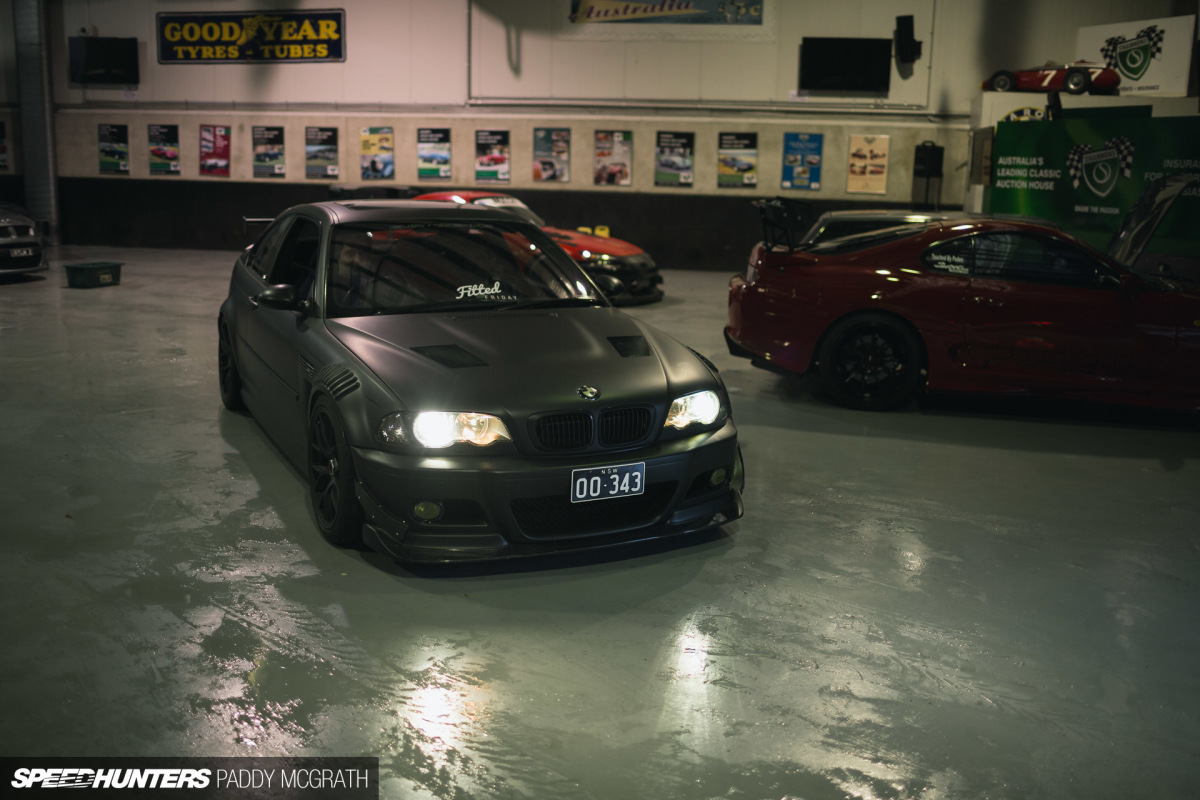 In no particular order, and with no real sense of urgency, the cars began to make their way to wherever they called home.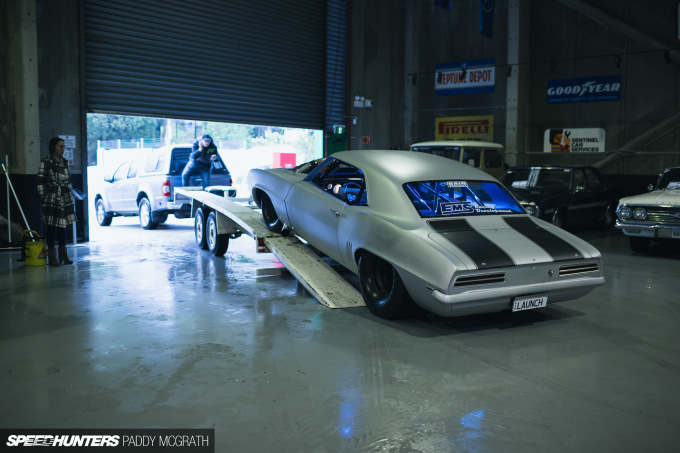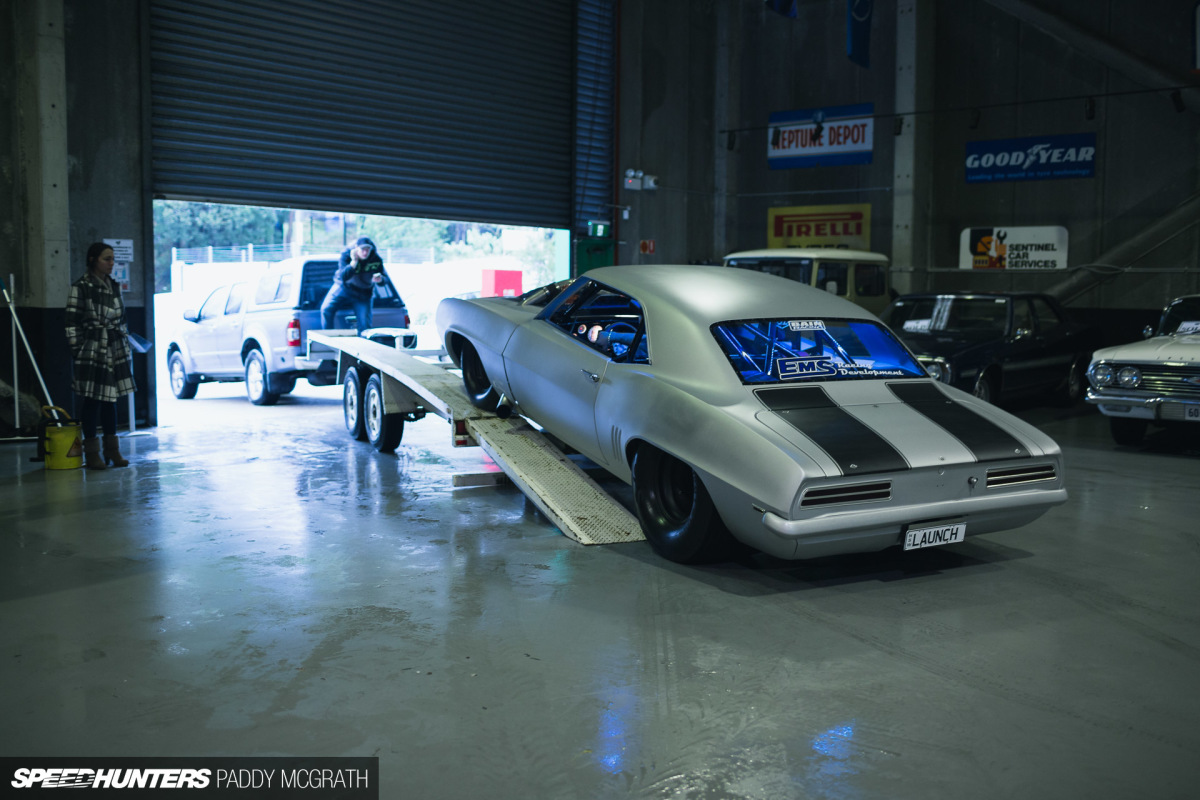 Before I wrap this up, I just want to briefly show you just some of the cars you can expect to read more about in the coming weeks, starting with LAUNCH, this Camaro drag car. My ears are still ringing from this idling indoors.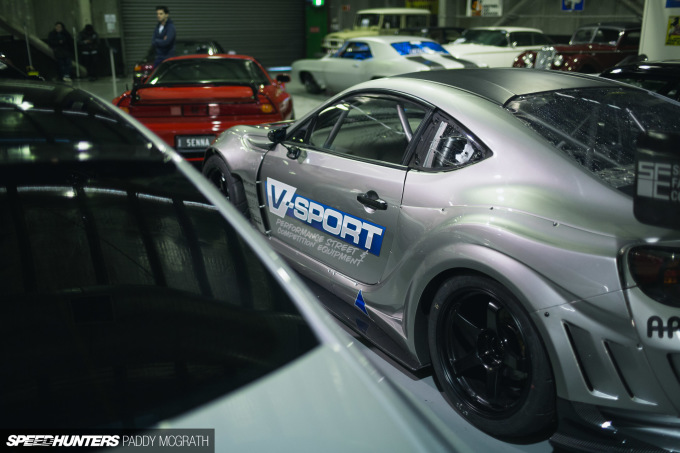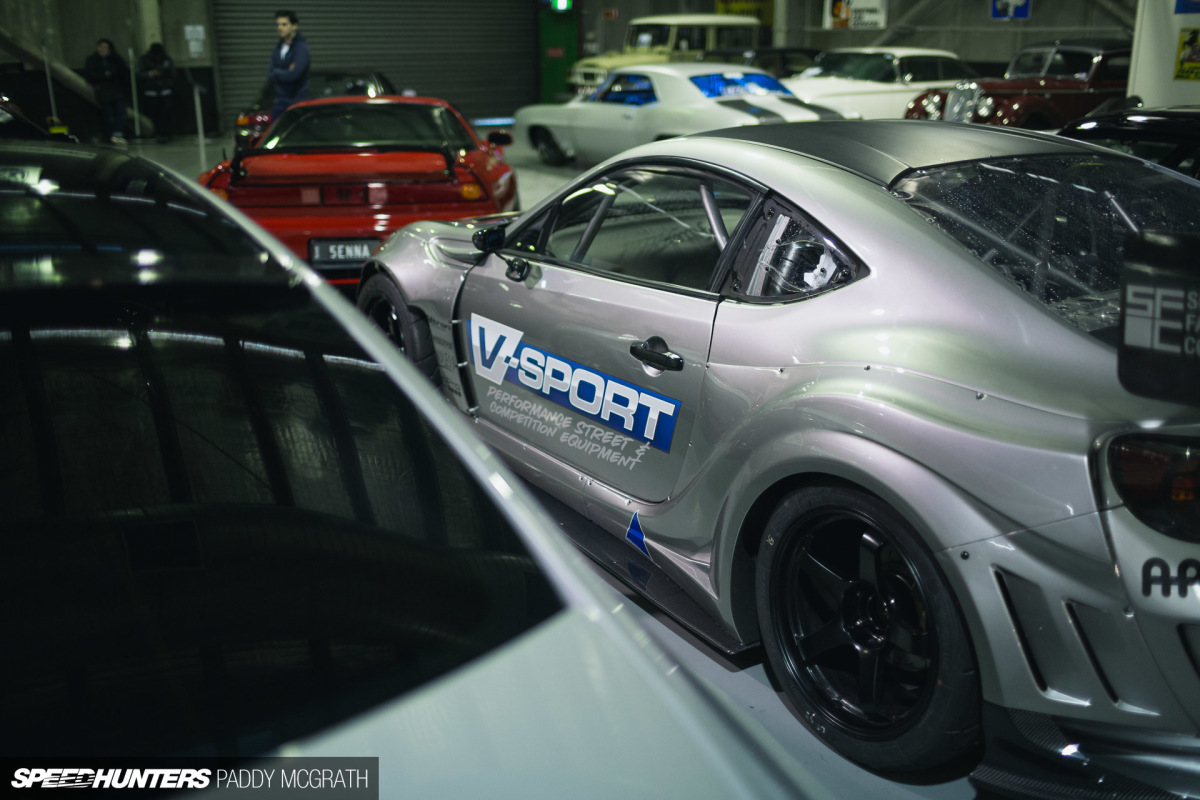 Not only can you expect a visit to V-Sport's workshop and unit, you can also expect a closer look at its WTAC-contending ZN6.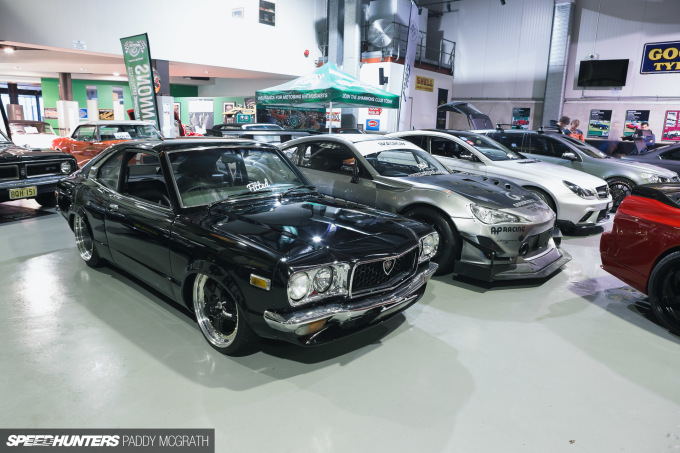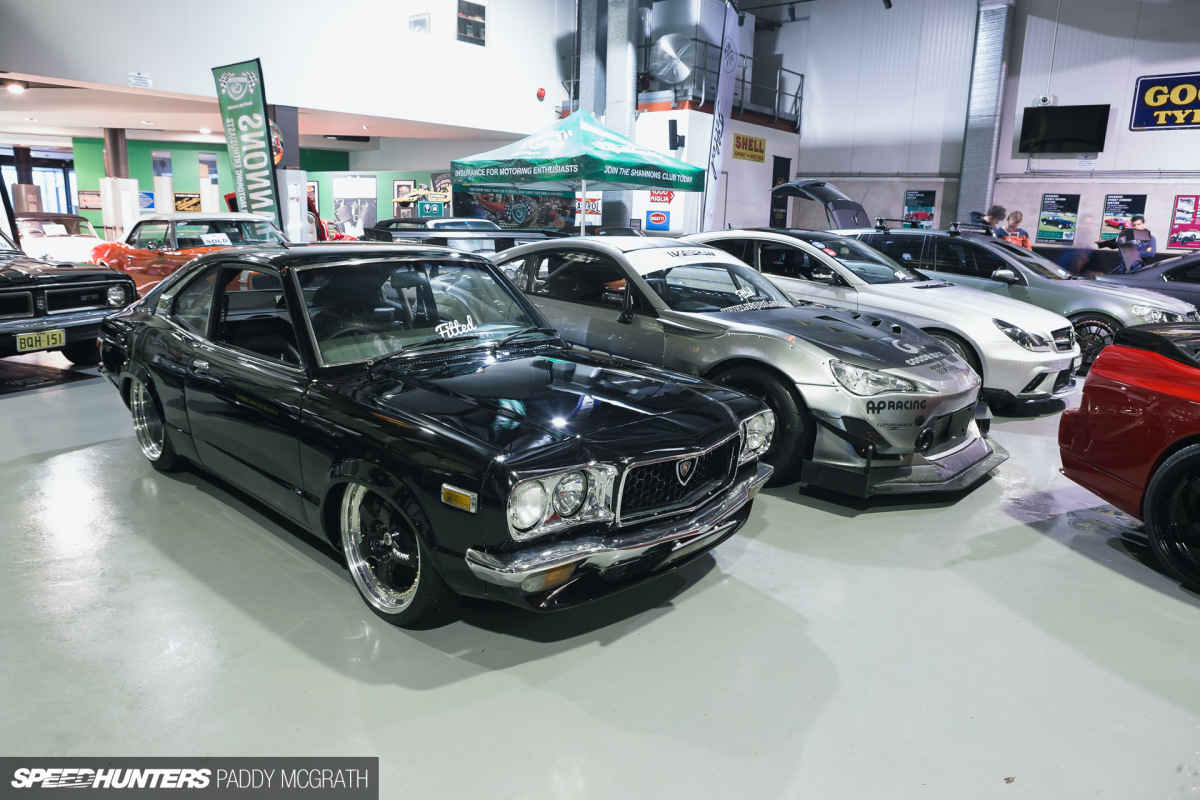 Not to forget, this RX-3 either. This is just scratching the surface of the content that's coming your way very shortly.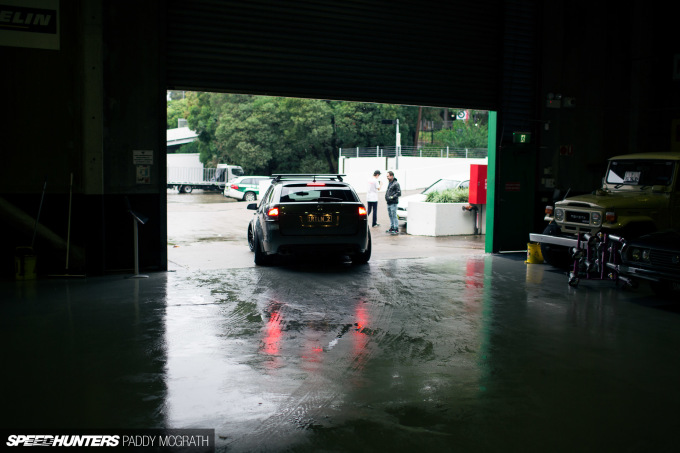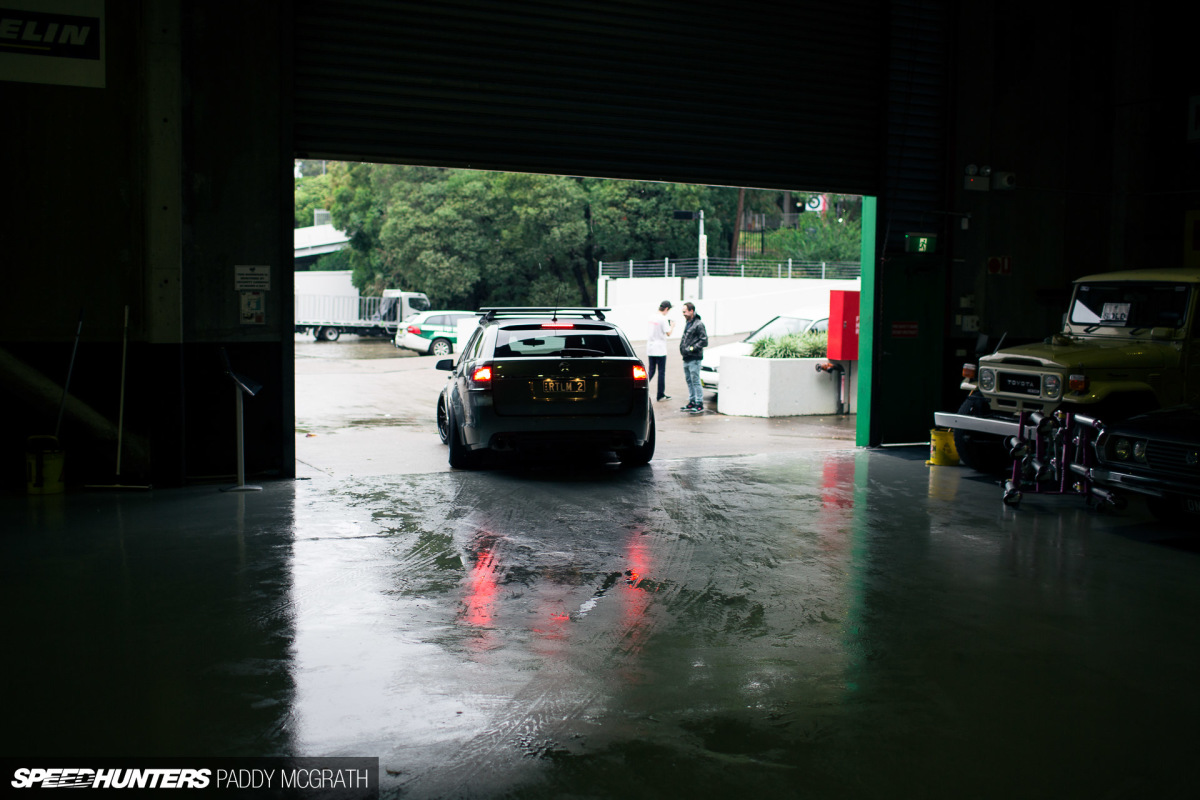 What seemed like a doomed exercise, actually turned out to be something quite memorable. It wouldn't have happened either without the persistence of the Fitted Friday crew, the generosity of Shannons and the sheer bravery of those who could have stayed at home just as easy. We are grateful, Australia.
Thank you.
Paddy McGrath
Instagram: pmcgphotos
Twitter: pmcgphotos
paddy@speedhunters.com
Cutting Room Floor