The Morning Of
Over the last decade, I've been to one or two car shows you could say. I've never been anything more than a casual spectator, media or exhibitor, though. This all changed last week.
I'm getting slightly ahead of myself, so let me wind it back a couple of months when I received an e-mail completely out of the blue asking if I would like to judge a car show in Australia. At first, I thought it was a wind up – Ireland and Australia aren't exactly close by – so I sort of half-heartedly agreed, fully expecting to never hear anything again, or at least receive a 'gotcha' reply.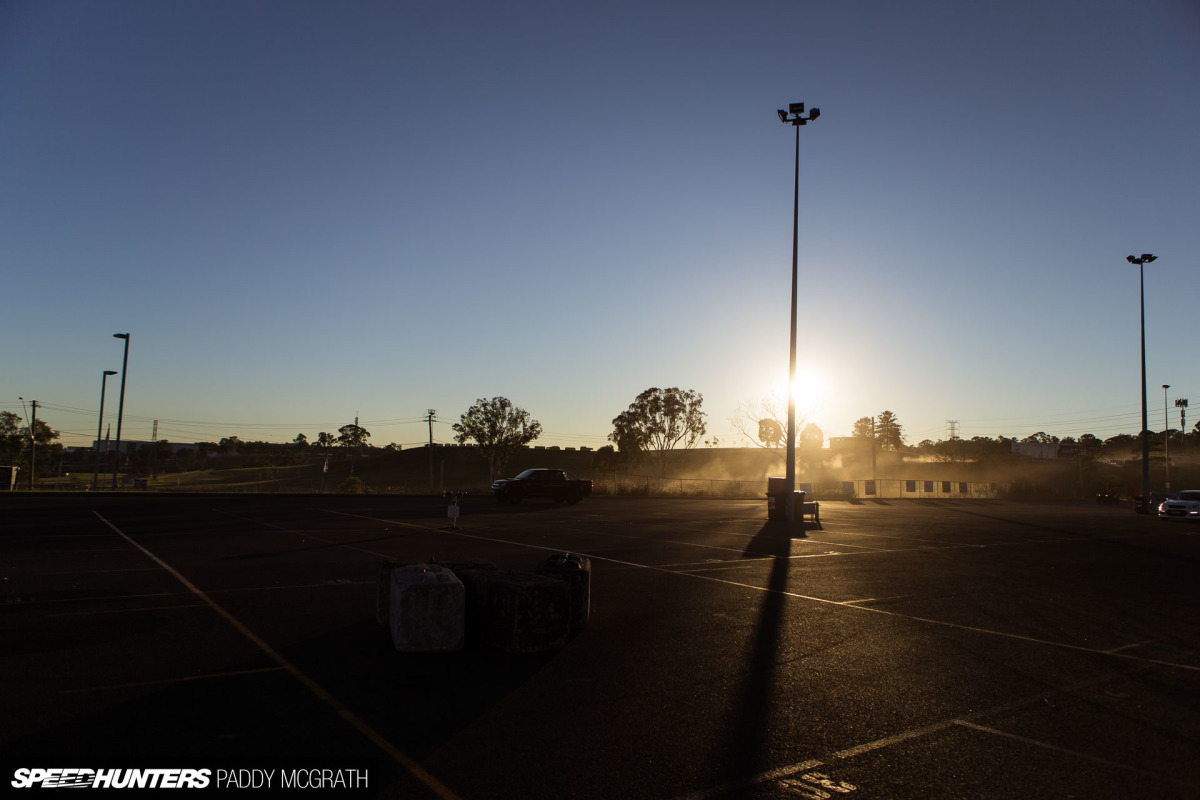 But when my flight tickets arrived in my inbox a few hours later, it all became very real. Between then and the morning of Fitted Friday IV, I spent a lot of time on the phone with the event's founder, Tarik Aly. It quickly becoming apparent that he is incredibly passionate about everything he does.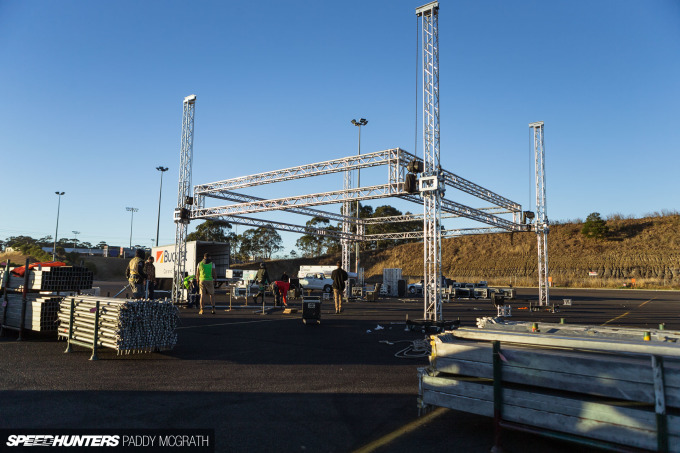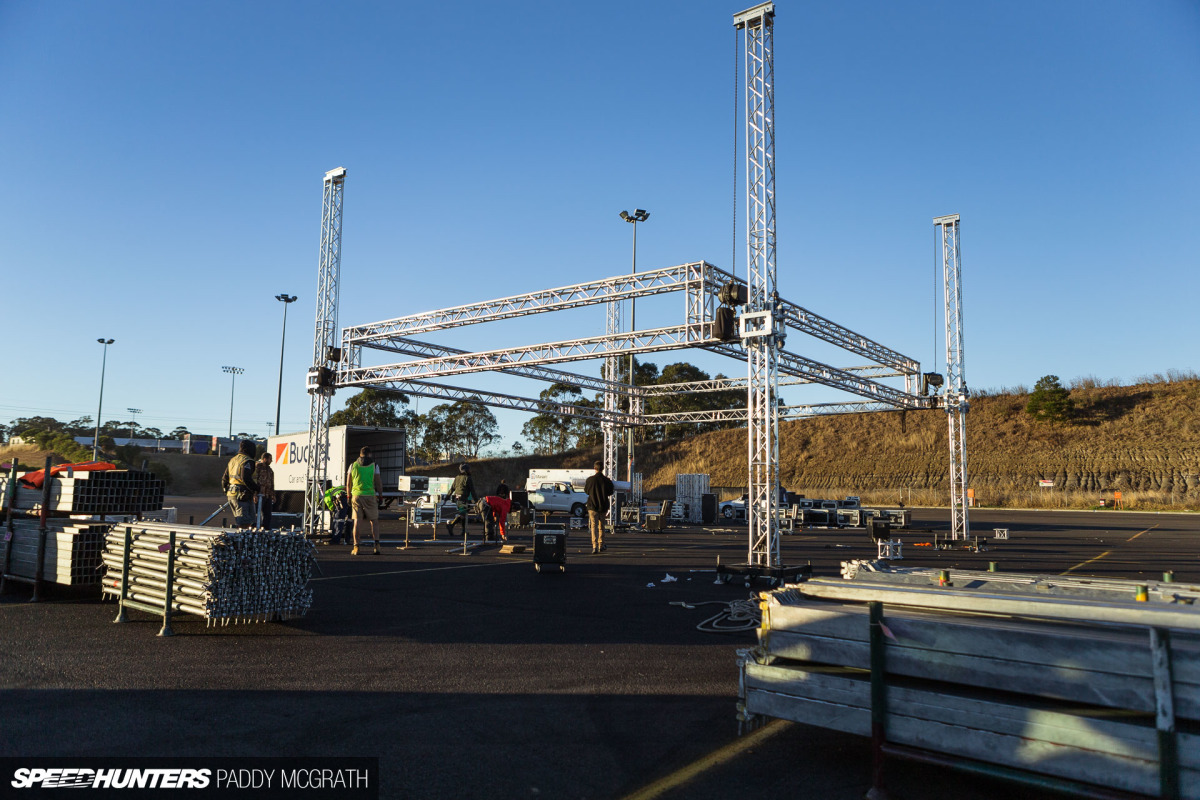 But why did he want me to come? Well, it wasn't me specifically he was looking for, but rather a complete outsider to the Australian car scene; someone who was outside the loop when it came to politics and rivalries etc. The Australian car scene is quite divided and Tarik is trying to bring it together. That's definitely something we can relate to.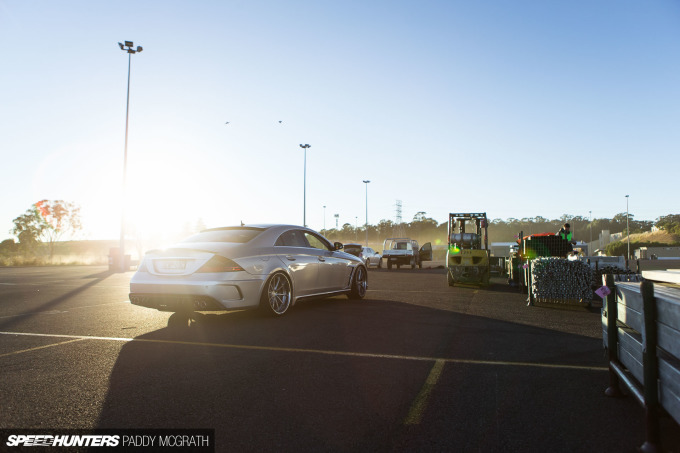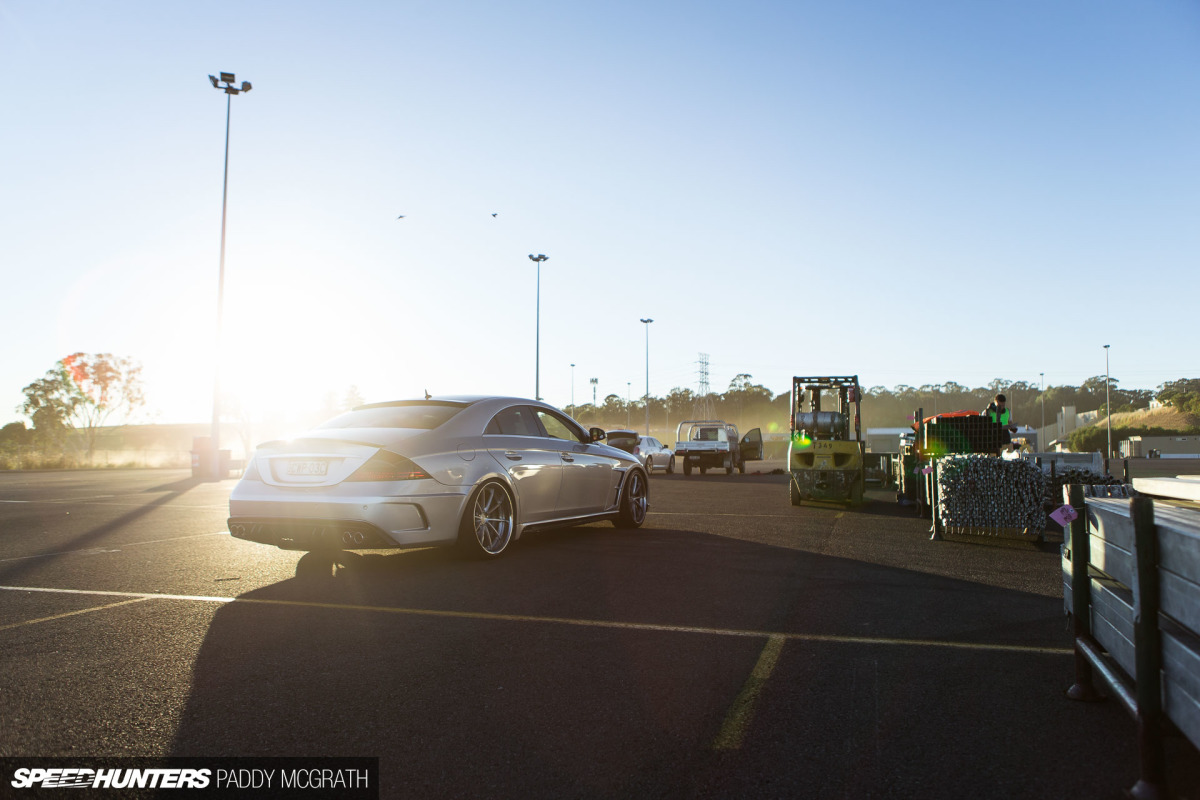 There was only one issue: I've never judged anything before, at least not in an official role. As someone who prefers to maintain a low-key presence, it was difficult to be put in this position, but it's something that I had to deal with. The biggest challenge, however, was to be immersed into a scene that was completely foreign to me.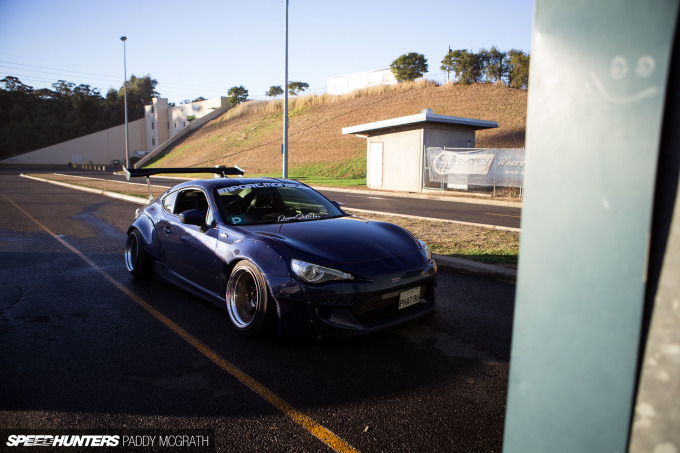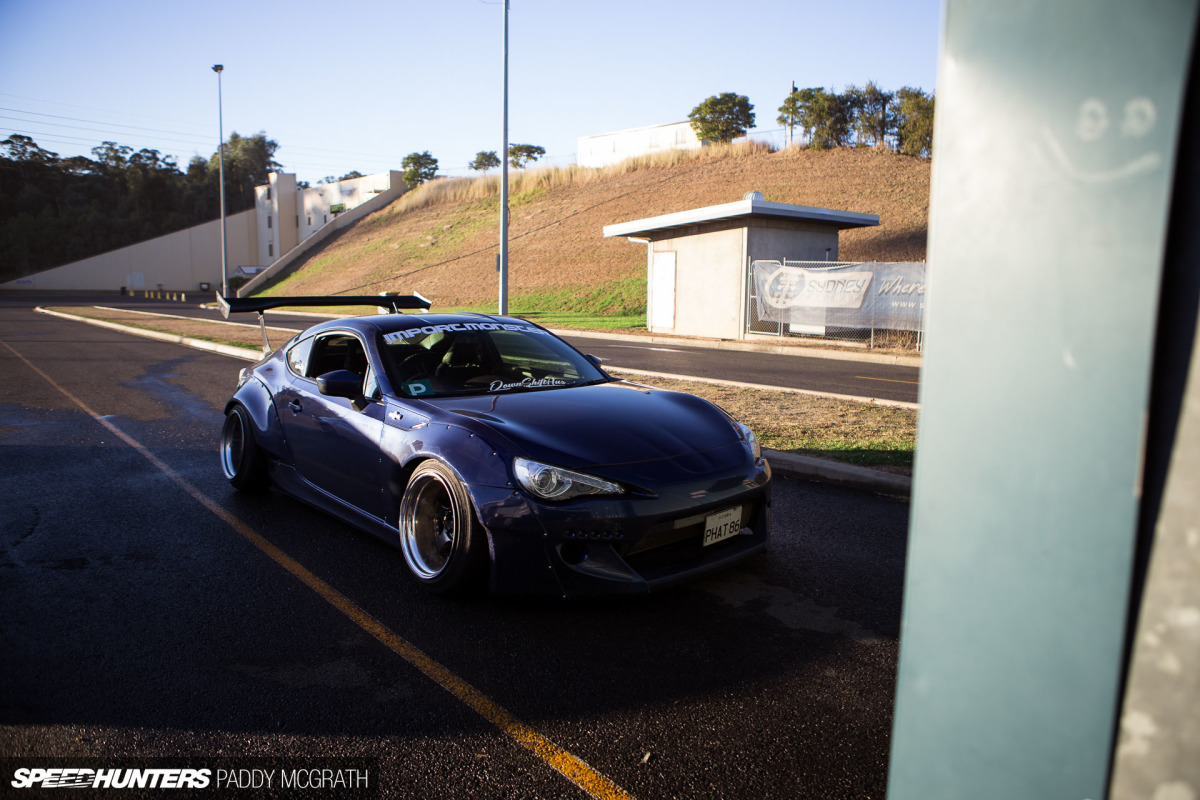 If it had been a show in Ireland or the United Kingdom, or even a scene that I'm more familiar with, like VWs, JDM, Ford etc, it would have been a lot easier. However, it wasn't. This was an event that epitomises Aussie car culture, and it was going to be a be a difficult day indeed.
Getting Acquainted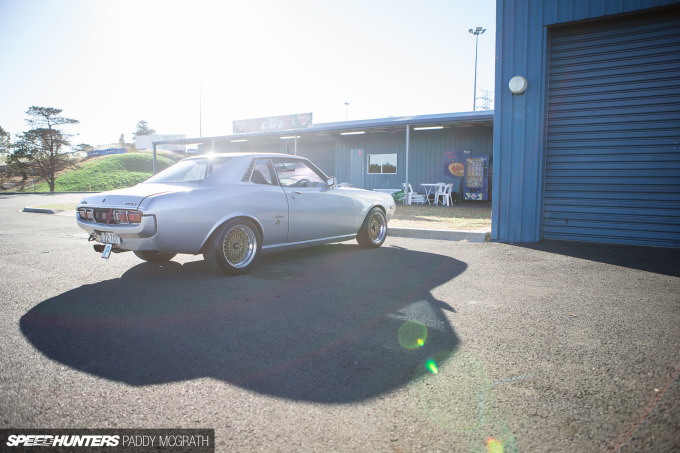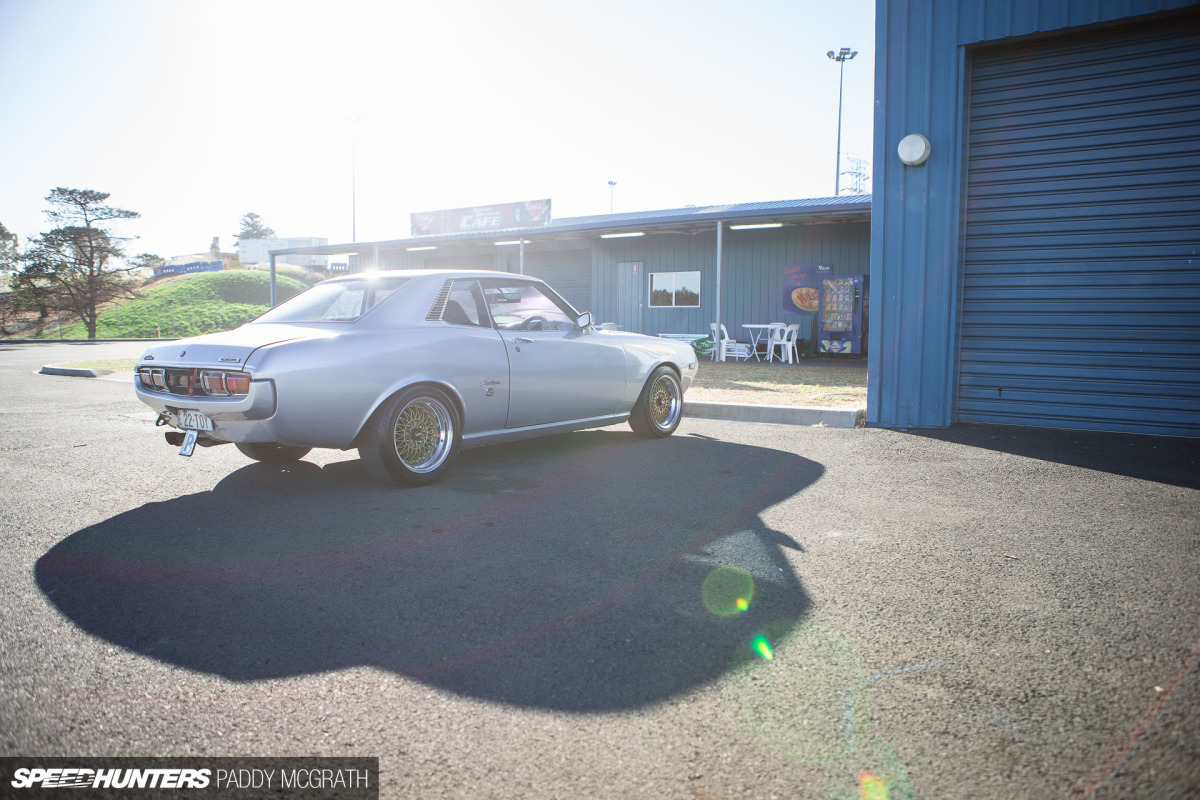 Fitted Friday is an evening and night time affair, but the setup began before the sun even rose on event day. Being a guest of the Fitted Friday crew, I wasn't going to have a lie in and miss a chance to start getting ready, so I headed to the venue at the crack of dawn. After all, I hadn't flown all this way to catch some shut eye.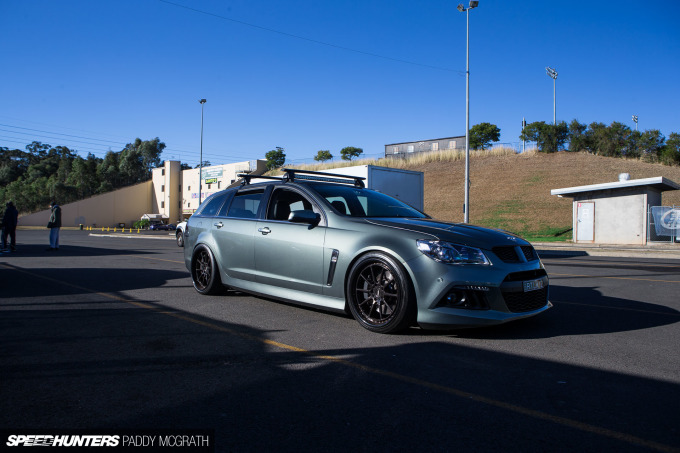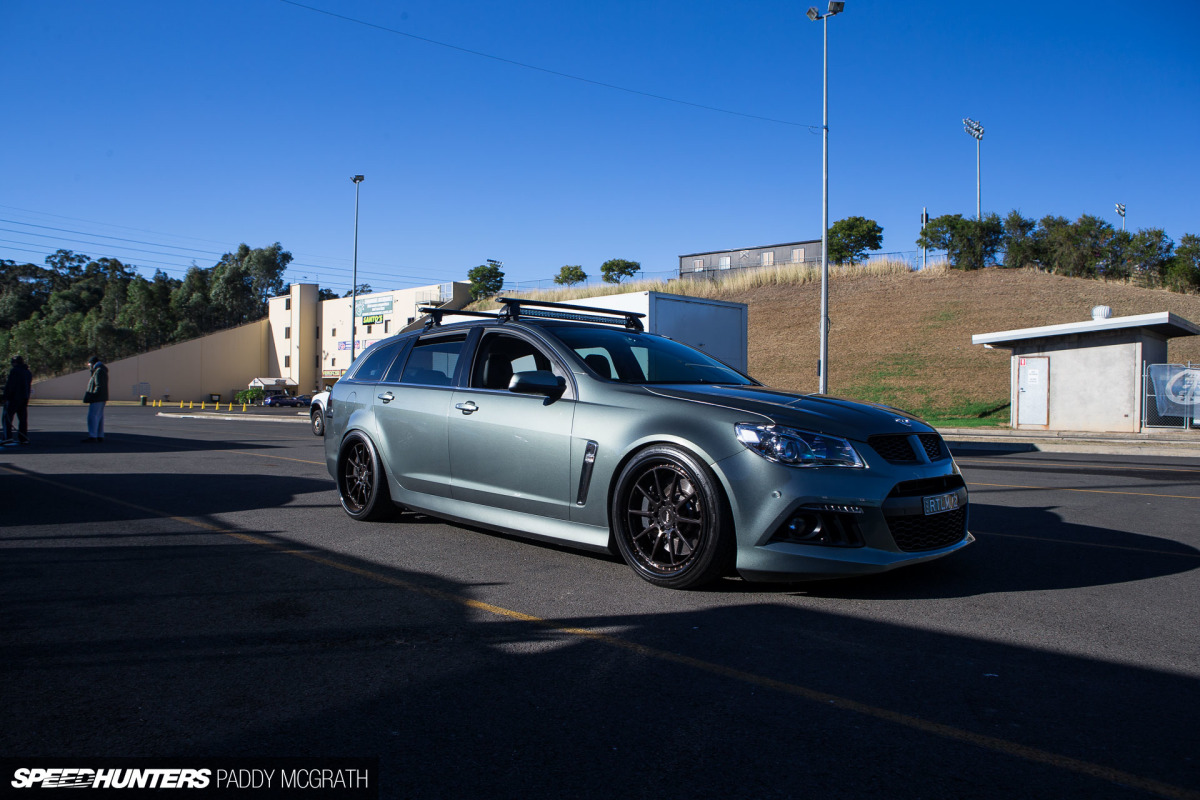 I had been in the country a day or two at this point, but I was still trying to familiarise myself with everything and in particular how Australia does cars. I'll do a completely separate story on the overall trip – Australian car culture itself is fascinating – but up to this point, I was experiencing a lot of firsts. This Holden wagon with a huge single turbo excited me in all of the right places and made me re-evaluate what side I come down on in the long-running Holden versus Ford battle.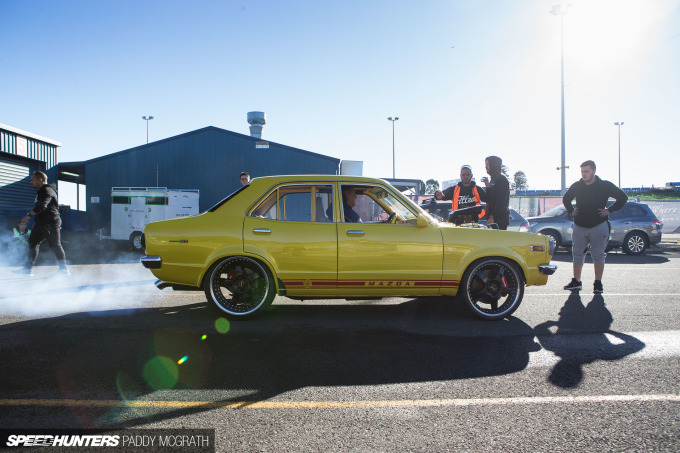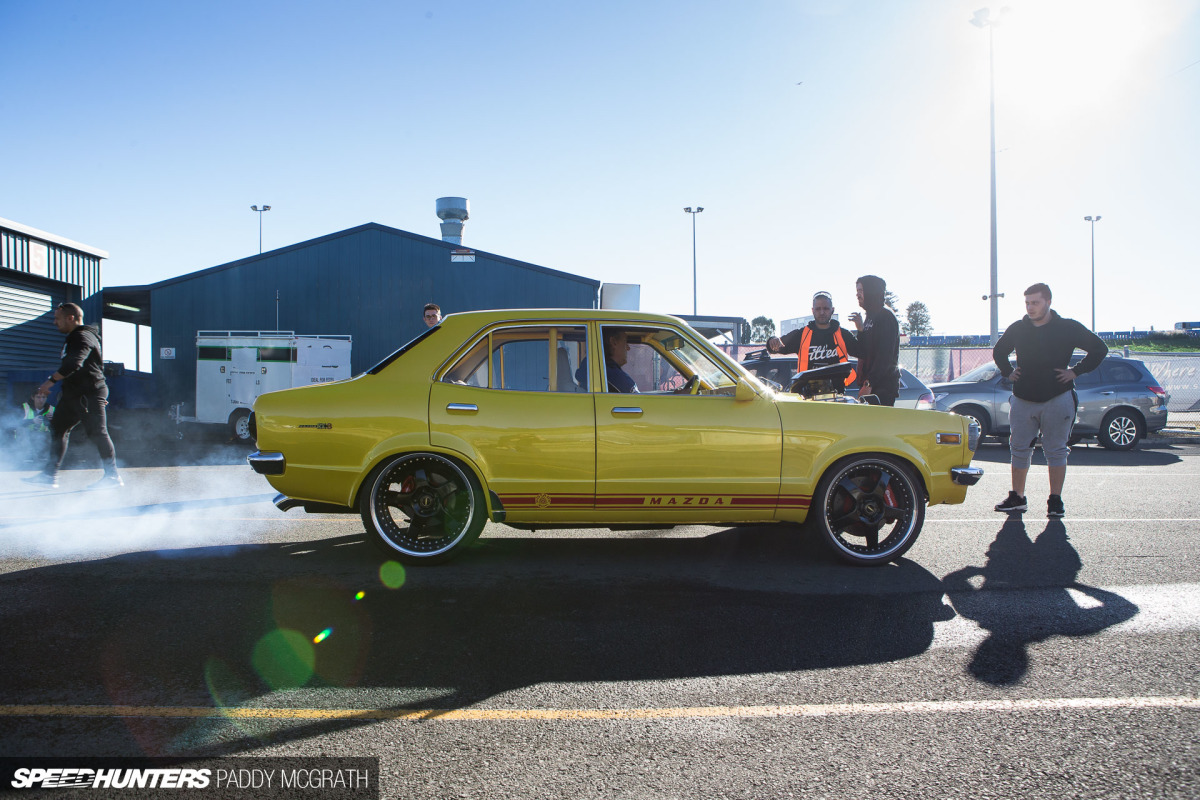 Pretty much first thing in the morning, the unveiling cars were arriving off the back of covered car transporters and trailers. These were a selection of cars that were just finished being built, and would be unveiled for the first time that night. They were locked away in secrecy all day, which added some excitement to the event. There were no teaser images or any photos at all allowed beforehand, so everything that rolled onto the stage was being seen in public for the very first time. This particular Mazda RX-3 was running a twin-charged setup and had a pretty aggressive idle. You're probably questioning the oversized rims at this point, and don't worry, you're not alone. It's a huge part of the Australian scene that seems to divide as much as it unites. We'll come back to that.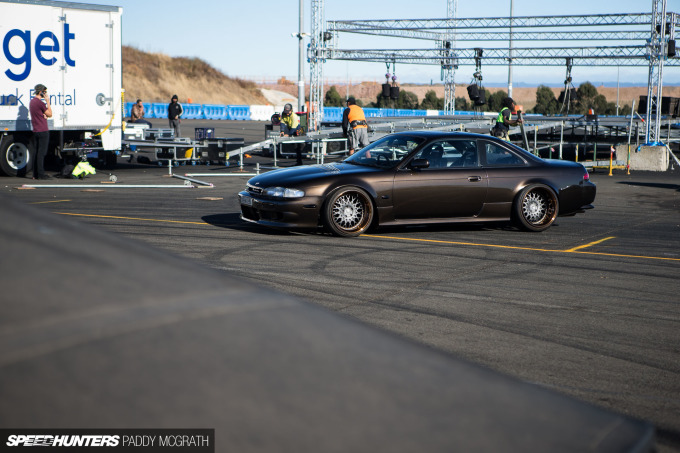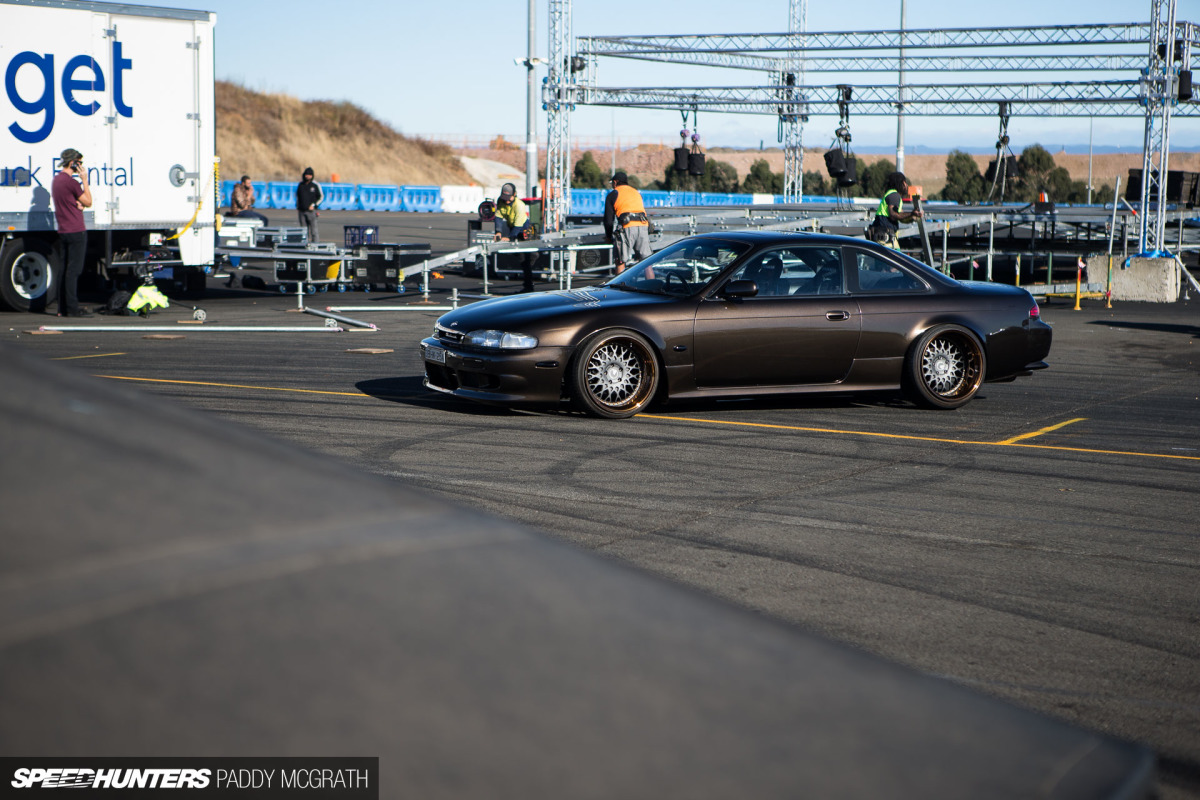 At this point in the morning, cars were beginning to drip in. We – there were to be two judges, Canada-based Alex Hamilton from Autodip and myself – had received the judging categories in advance, so were already eyeing-up cars as they arrived and gauging them against the next relevant car to arrive.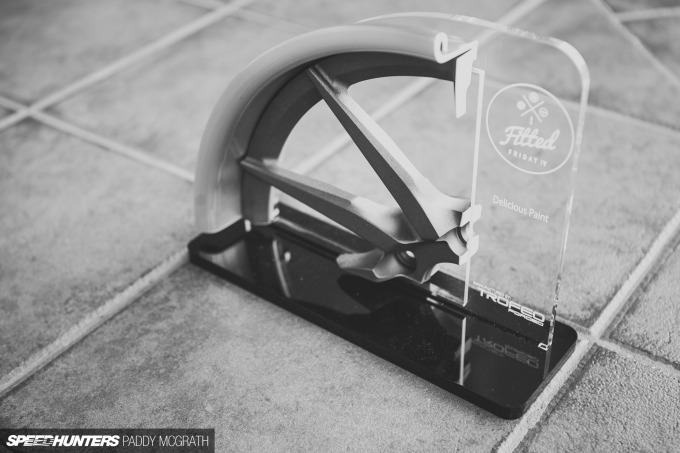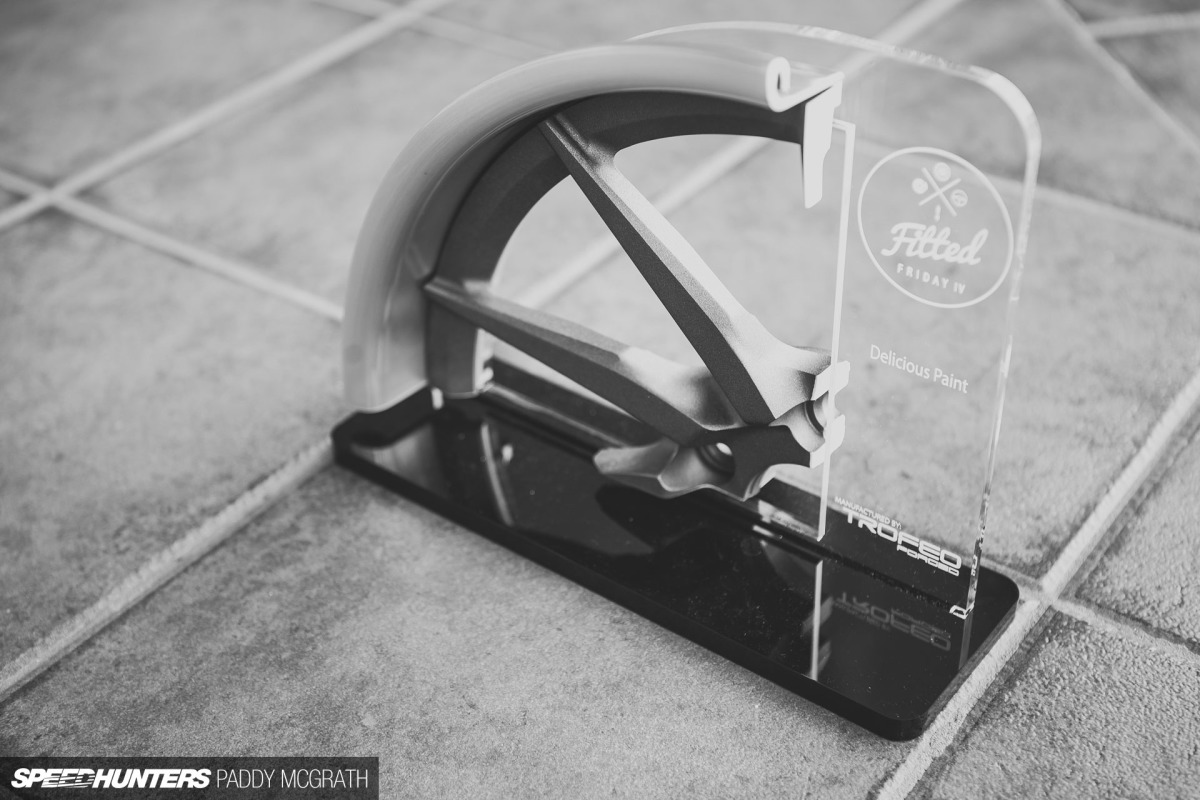 The trophies were a little bit special too.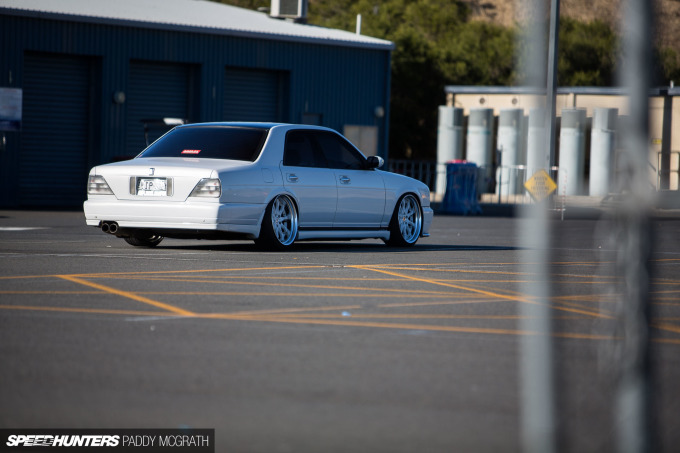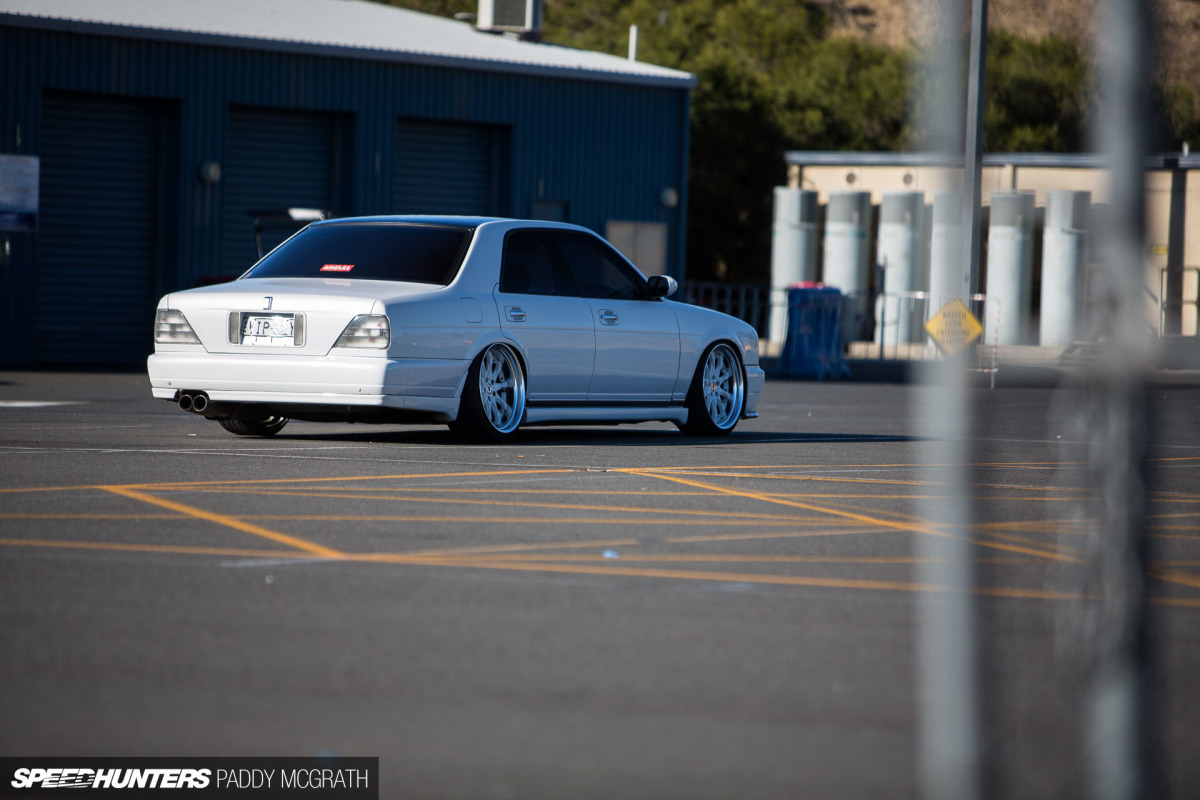 It was a pretty relaxed morning that would become more hectic as the evening approached. Still, it was a nice induction and allowed both of us to rapidly familiarise ourselves with what was arriving before us.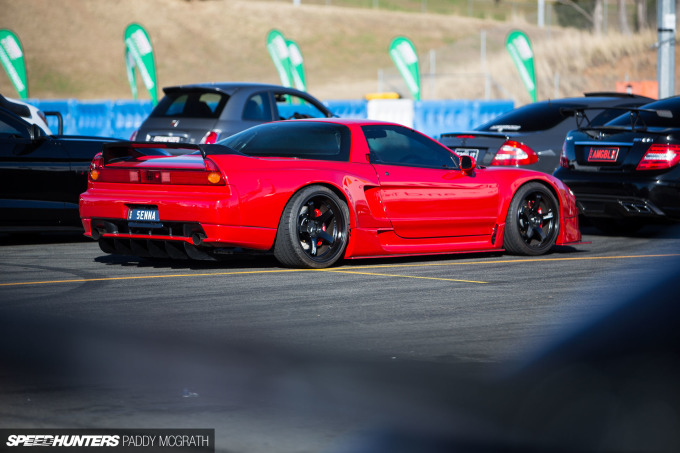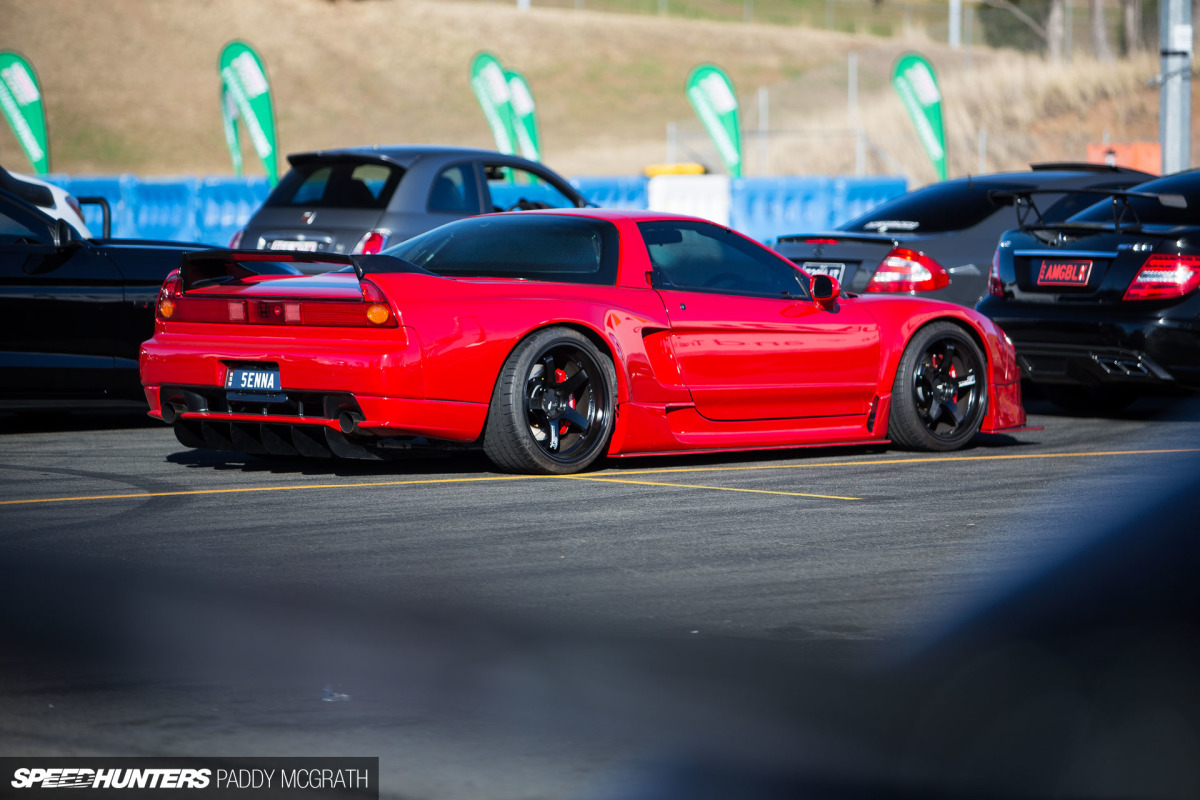 There's quite a strong divide established between the individual scenes here with no real overlap to speak of as such. Each scene is particularly strong though; certainly enough to hold its own on an international stage.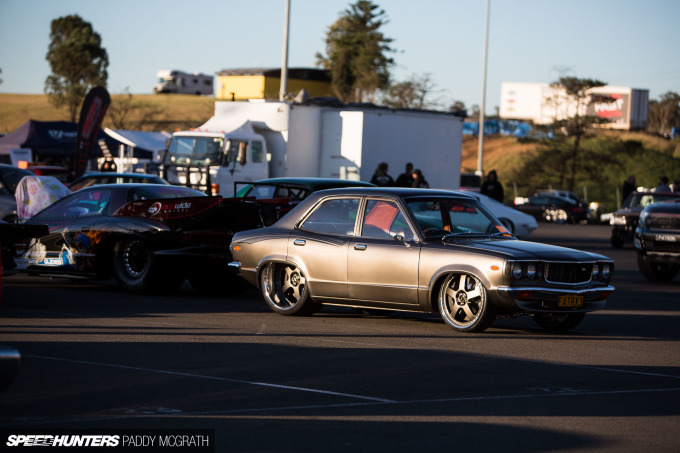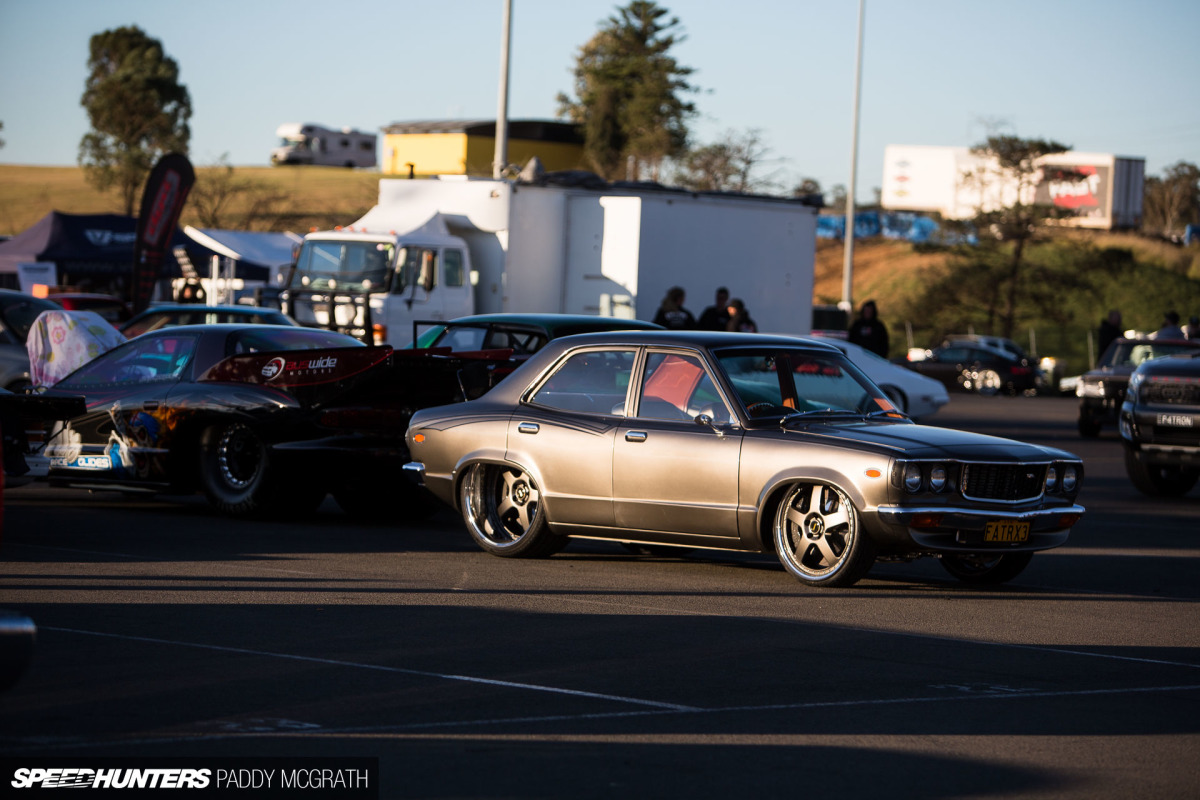 From a personal standpoint, the category I struggled most with was 'Aussie Muscle'. It's just not for me, but regardless, the quality of the workmanship and the attention to detail is simply astounding. These are complete builds from top to bottom and inside and out. There is not a single detail left to chance and a lot can be learned from them.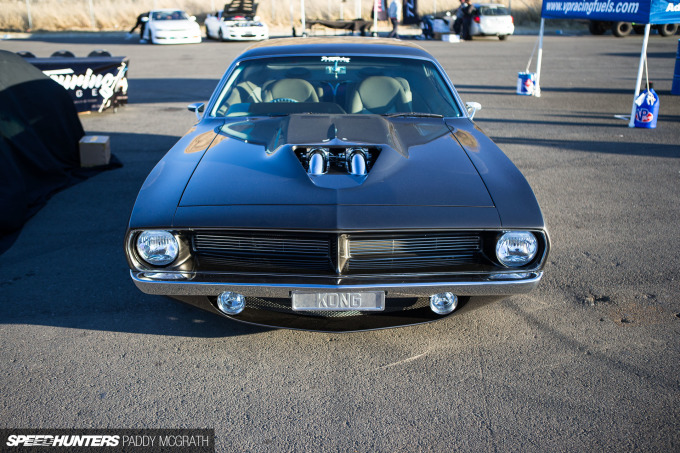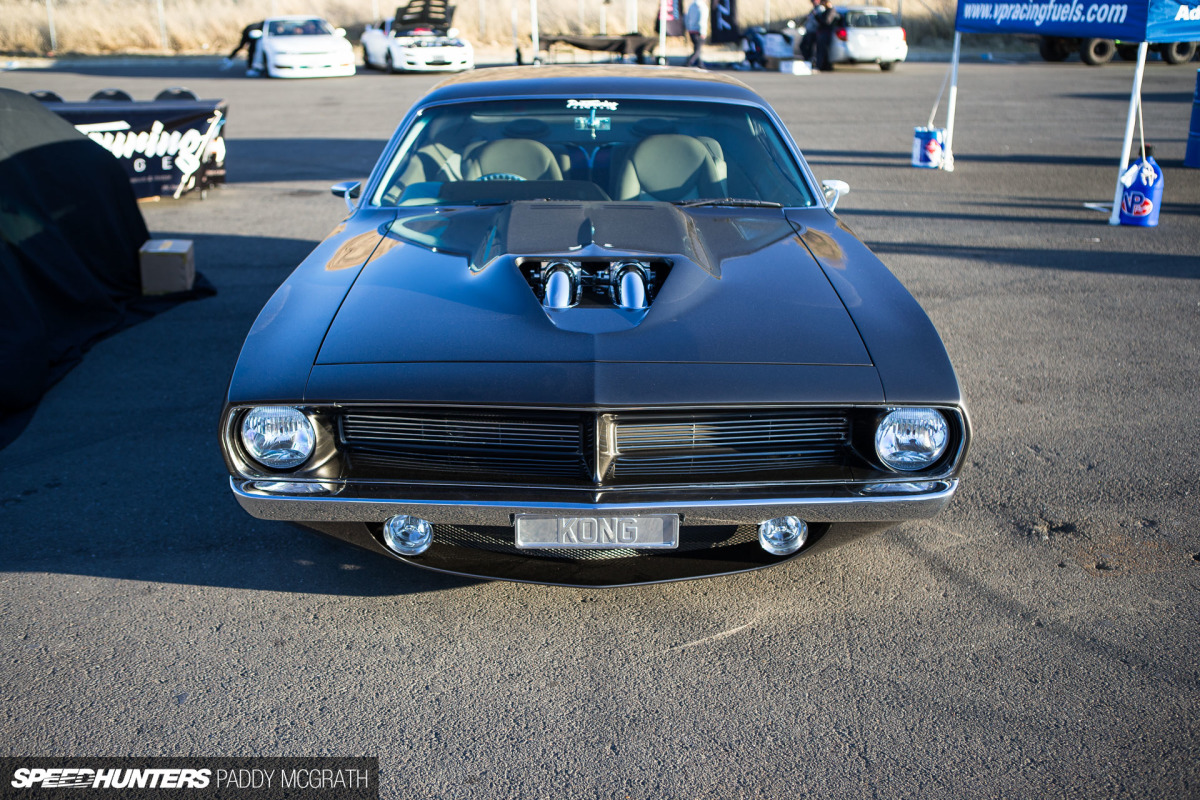 The 'American Muscle' category was something I was more comfortable with and found to be more appealing, purely on a personal level. Again, the detailing here was astounding and I could have comfortably spent a week looking at each car in detail.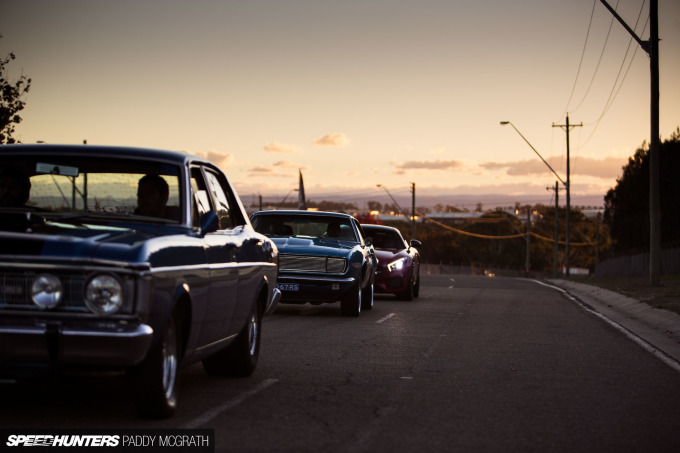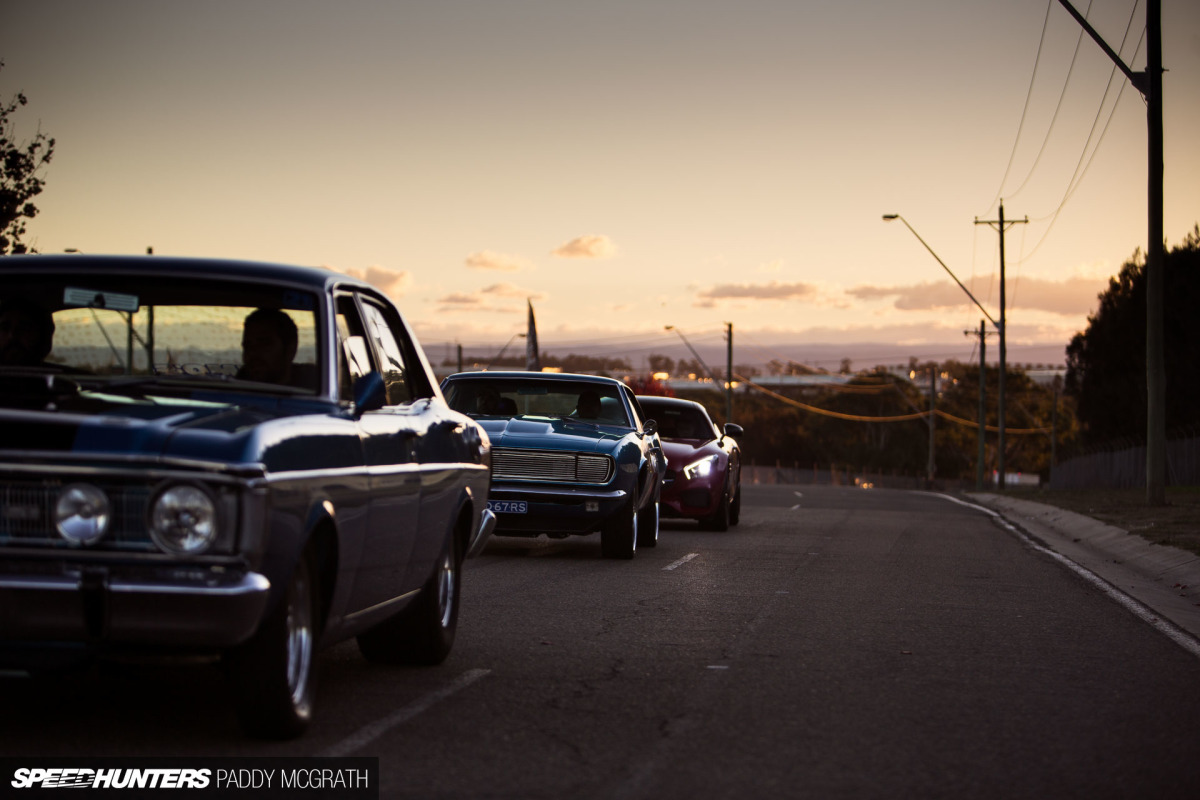 With the sun setting, it was like someone flicked a switch and a horde of cars descended upon us. At this point, judging duties took priority over shooting for me; the former was the reason I was brought all the way out here, after all. Luckily, I had Blake in support to cover my ass.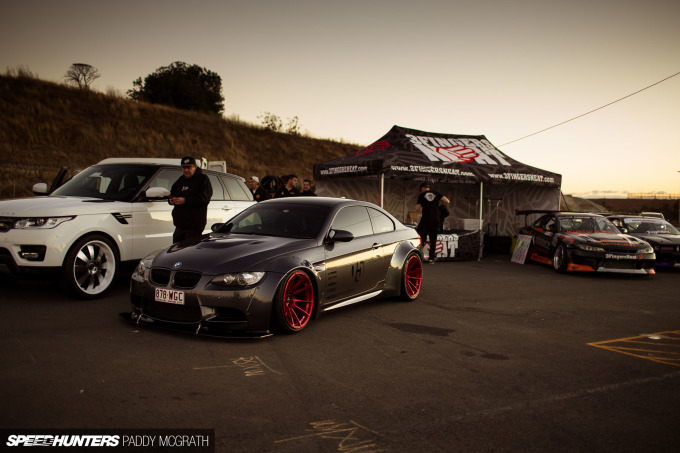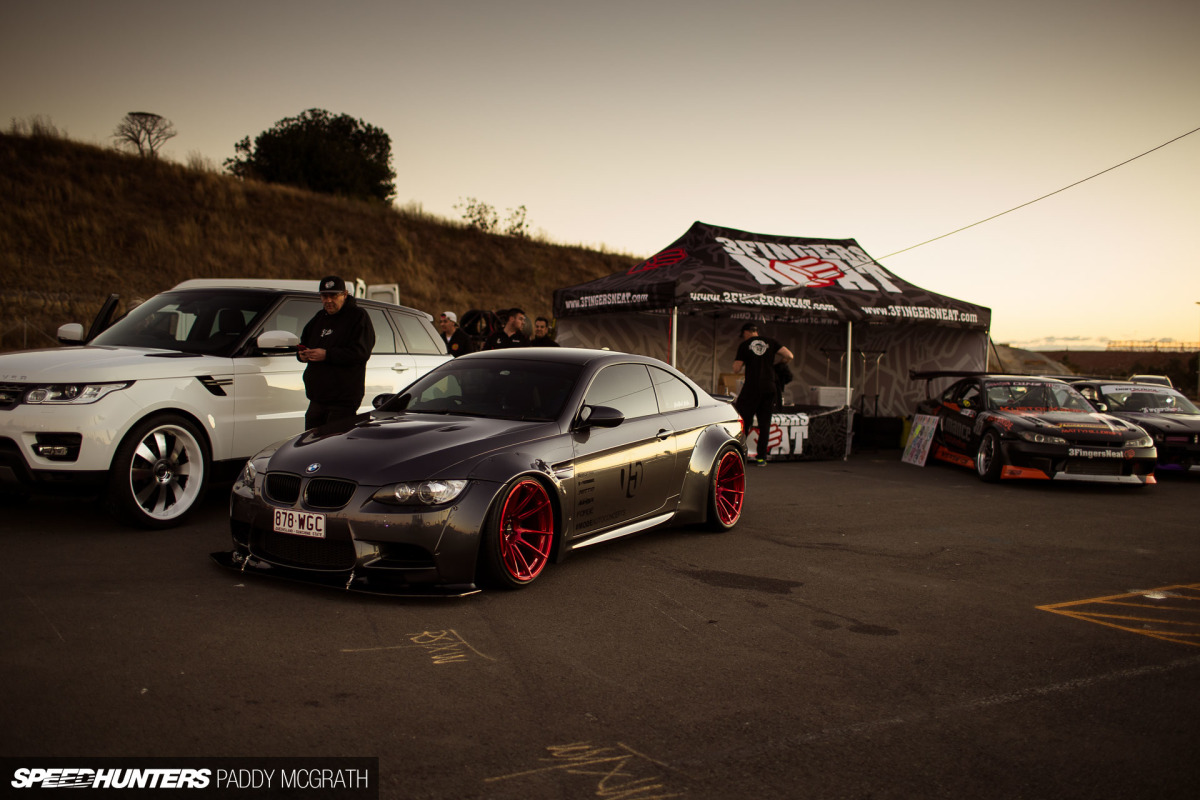 With the bulk of cars having arrived, it was time to start into the heavy work of trying to identify the best of the bunch across 25 categories. This would be a proper mountain to climb.
Hold Off The Lynch Mob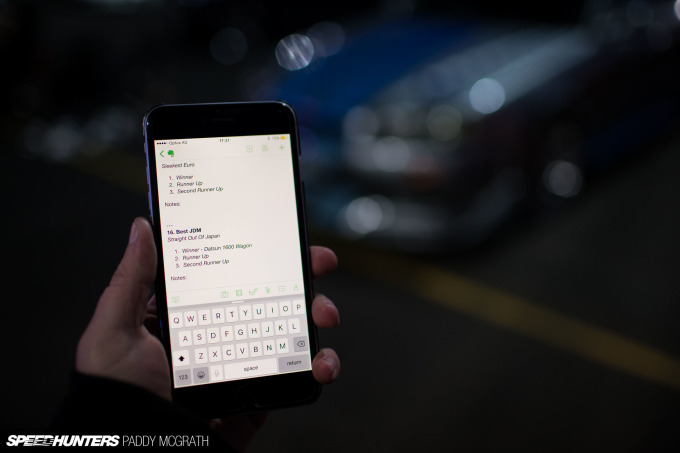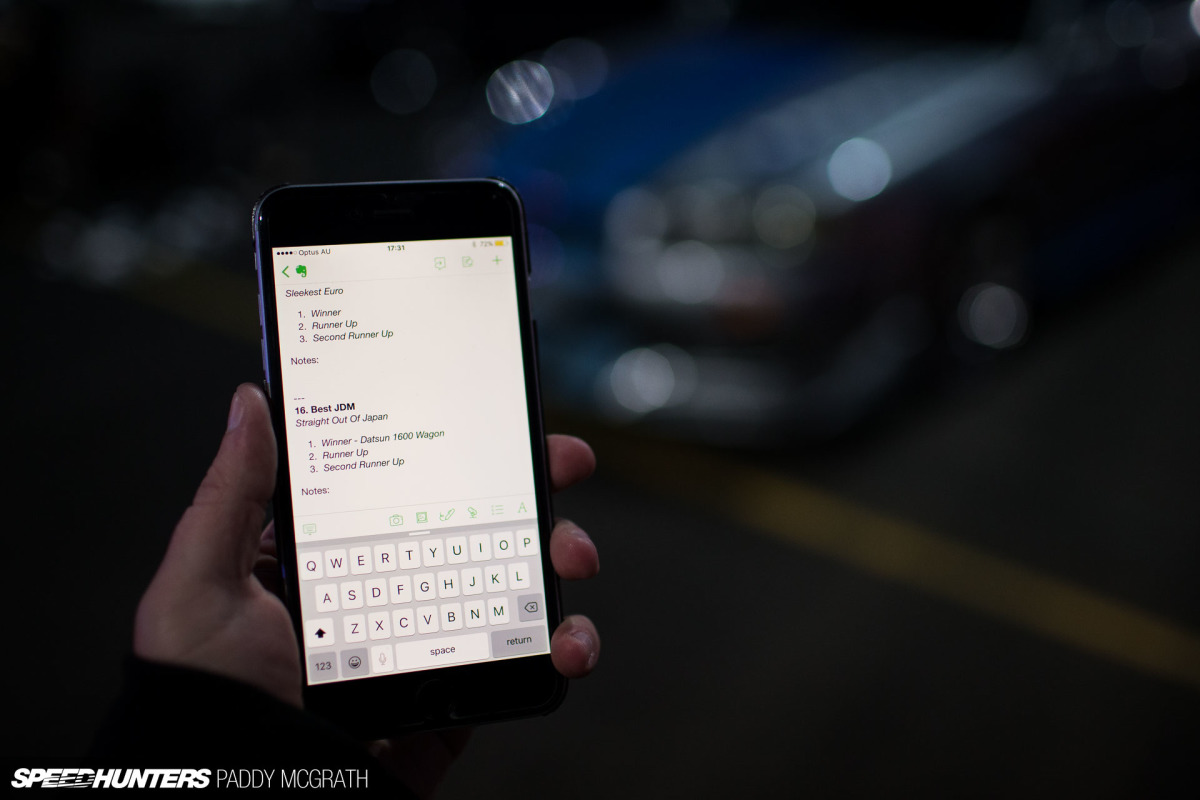 Armed with a smartphone – which I had used to digitise the categories and to be able to take notes, add pictures etc. – and a trusty golf cart, we set about the job at hand. Make no mistake about it – 25 categories which would require a winner and two runners up was a mammoth task. The runners up wouldn't be awarded as such, but they would score points which needed to be tallied at the end of the night to decide the ultimate car of the show. In theory, a car which didn't win a single category but picked up second and third places across several groups could win the outright car of the show.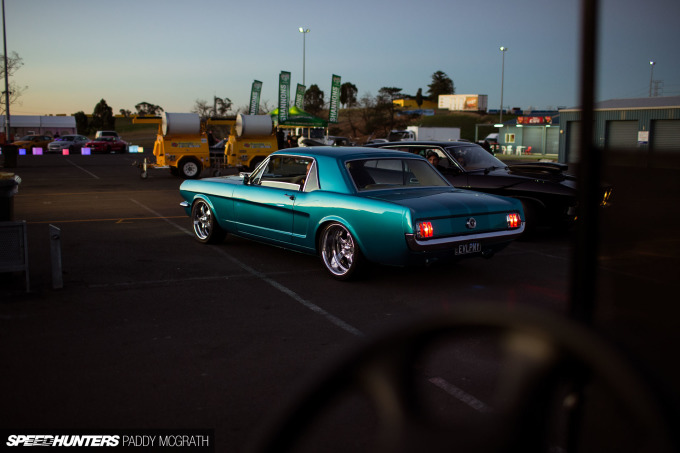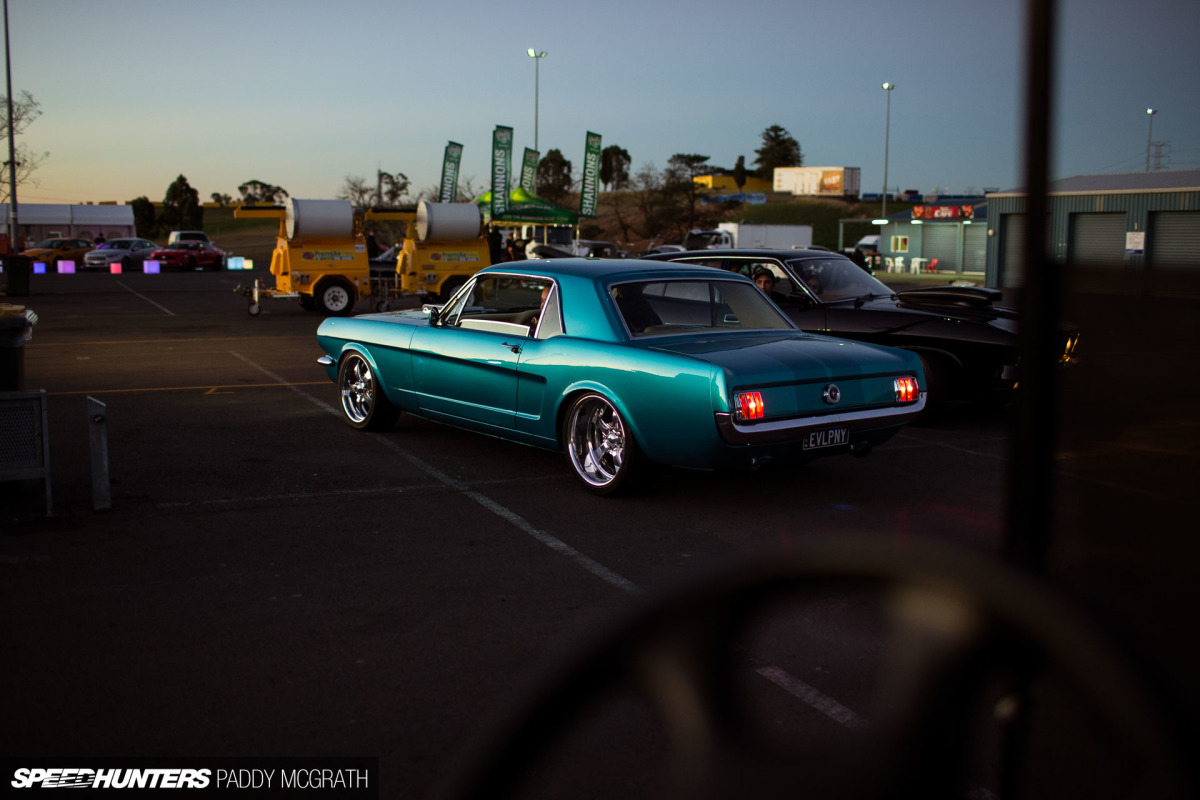 Categories ranged from straight-forward classes such as Best JDM, Best American Muscle etc., to overall categories such as Best Wheels, Best Paint etc., which could include pretty much any car present. Being honest, some categories had an obvious winner from the get go and would become the car that the others would have to beat. EVL PNY, this blue Mustang, would eventually win Best Paint. It was an absolute show-stopper for both of us, and it's pretty clear to see why.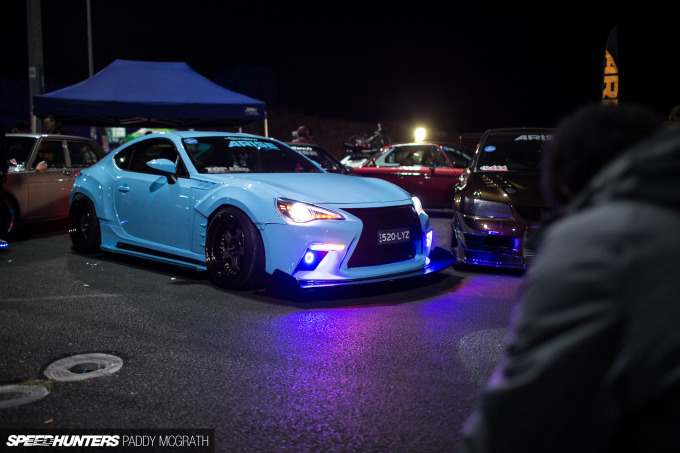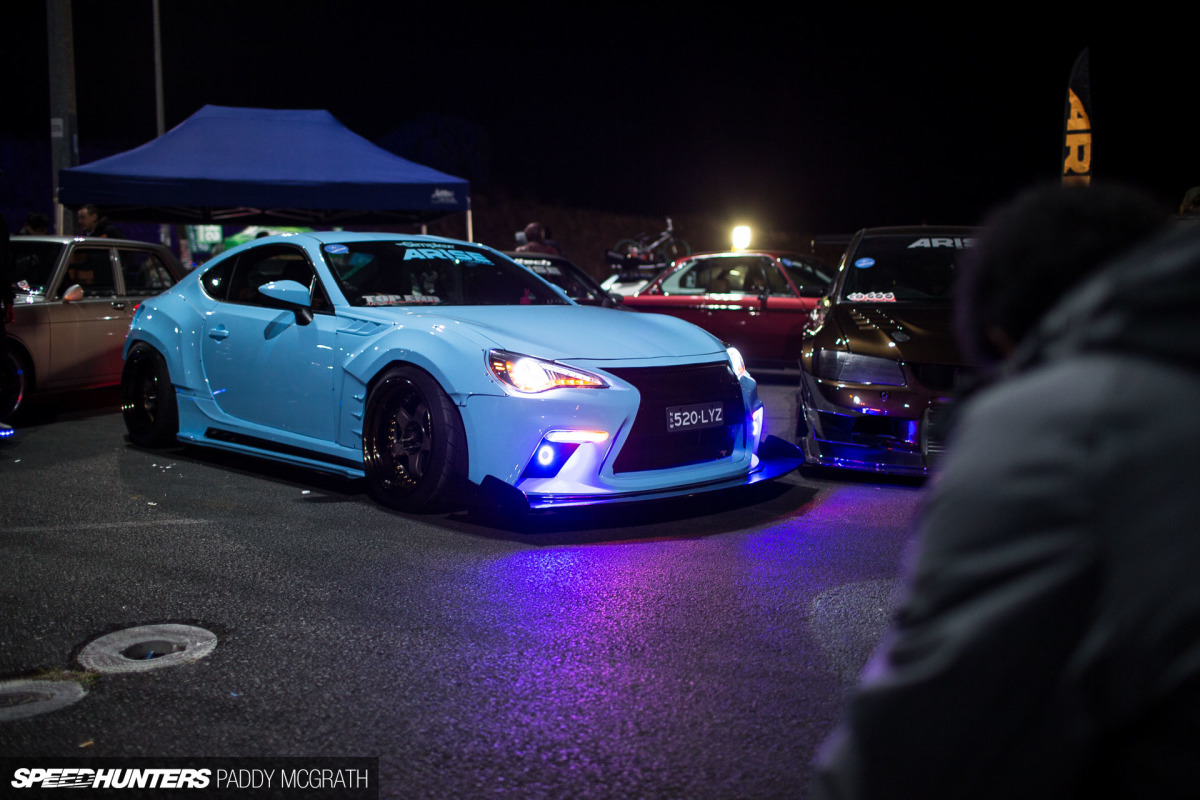 Some categories were particularly difficult to judge, such as Crowd Favourite and Best Daily Driver due to their subjective nature, or in the case of the latter, just trying to discover what was a daily driver or not.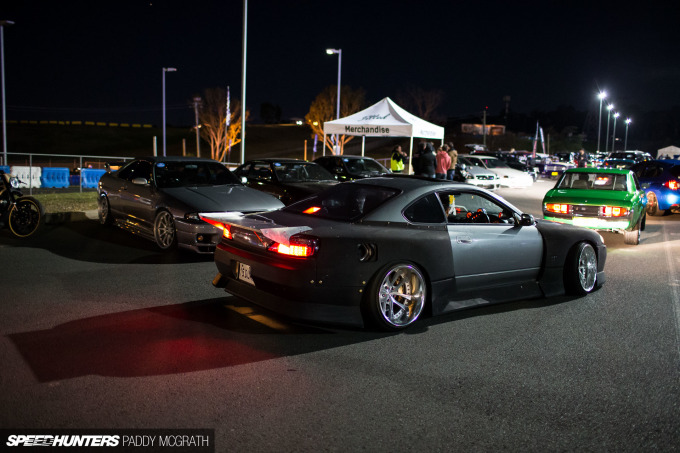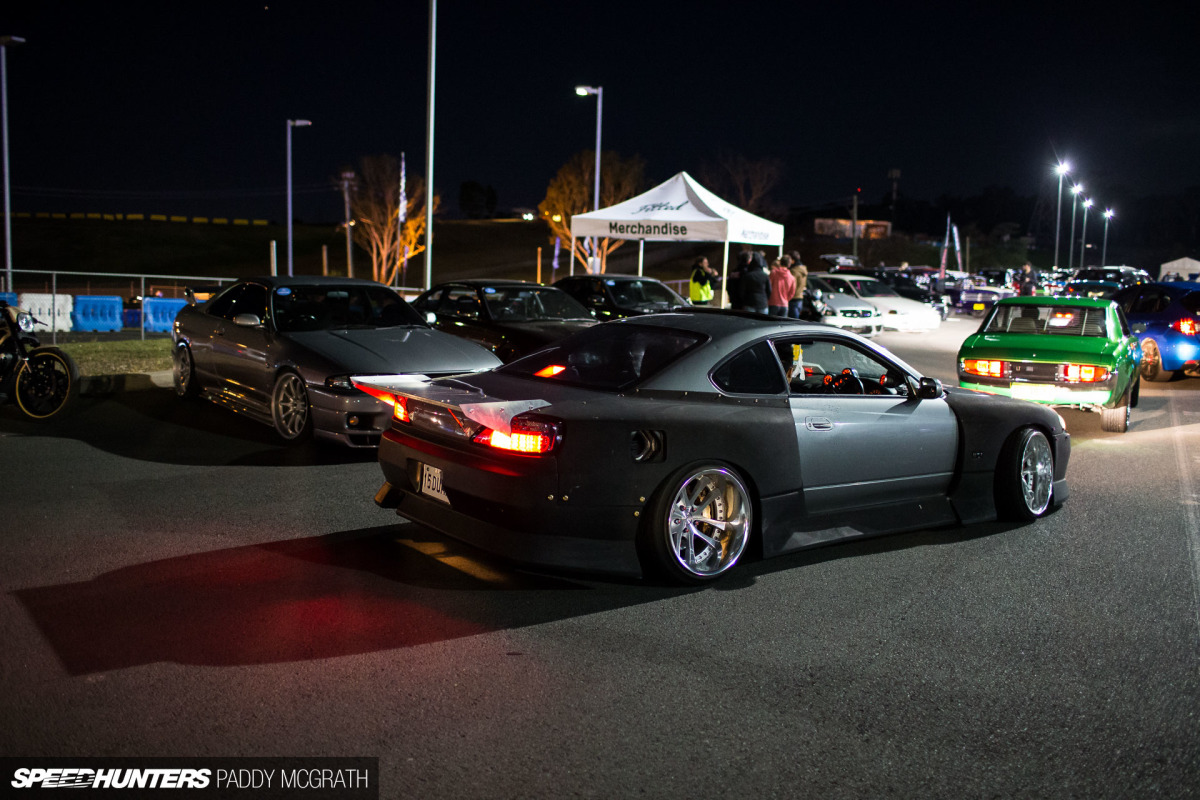 The distractions throughout the night didn't help either, as late-comers would force us to ensure that every car was accounted for and judged, regardless of when they showed up.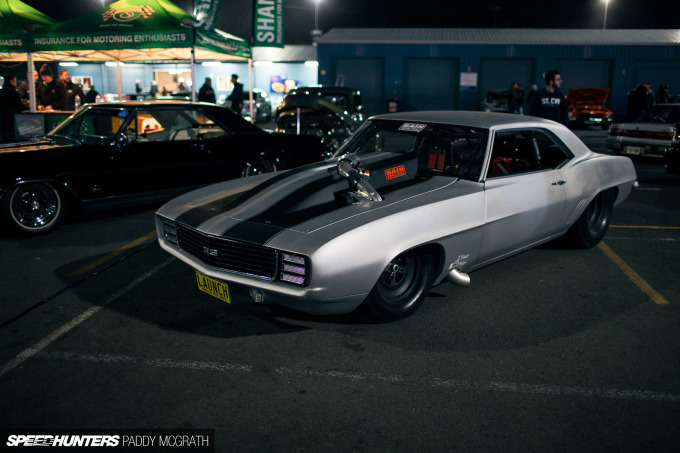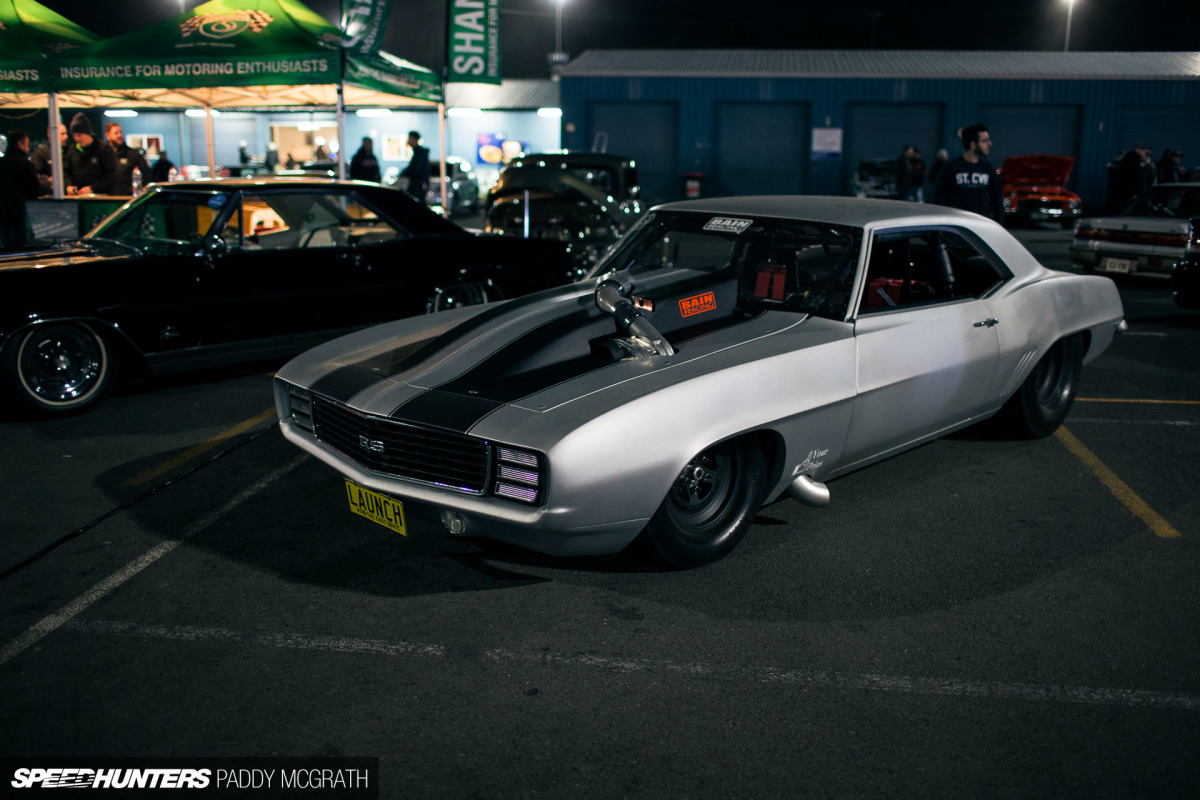 It's difficult to critically analyse so many cars in such a short period of time, especially when the overall standard of builds is exceptionally high. You don't want to make someone feel like sh*t because you've just glanced over their car, but at the same time you have to make a decision. I honestly think I could have had a week to judge and still have suffered the same difficulties. Long story short, we both cared about each and every car and did our best to show respect to each owner and builder.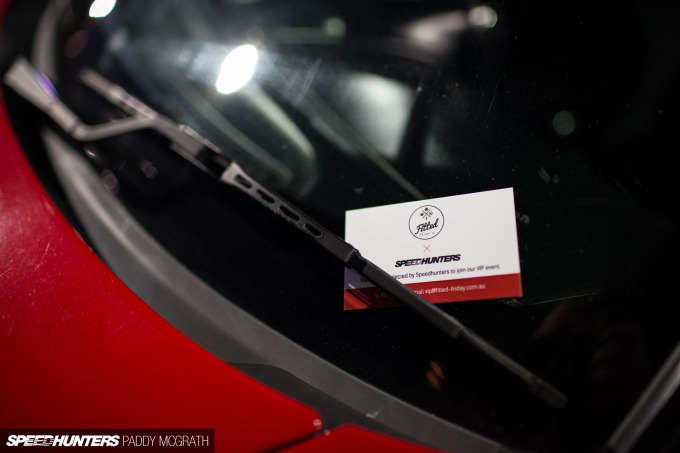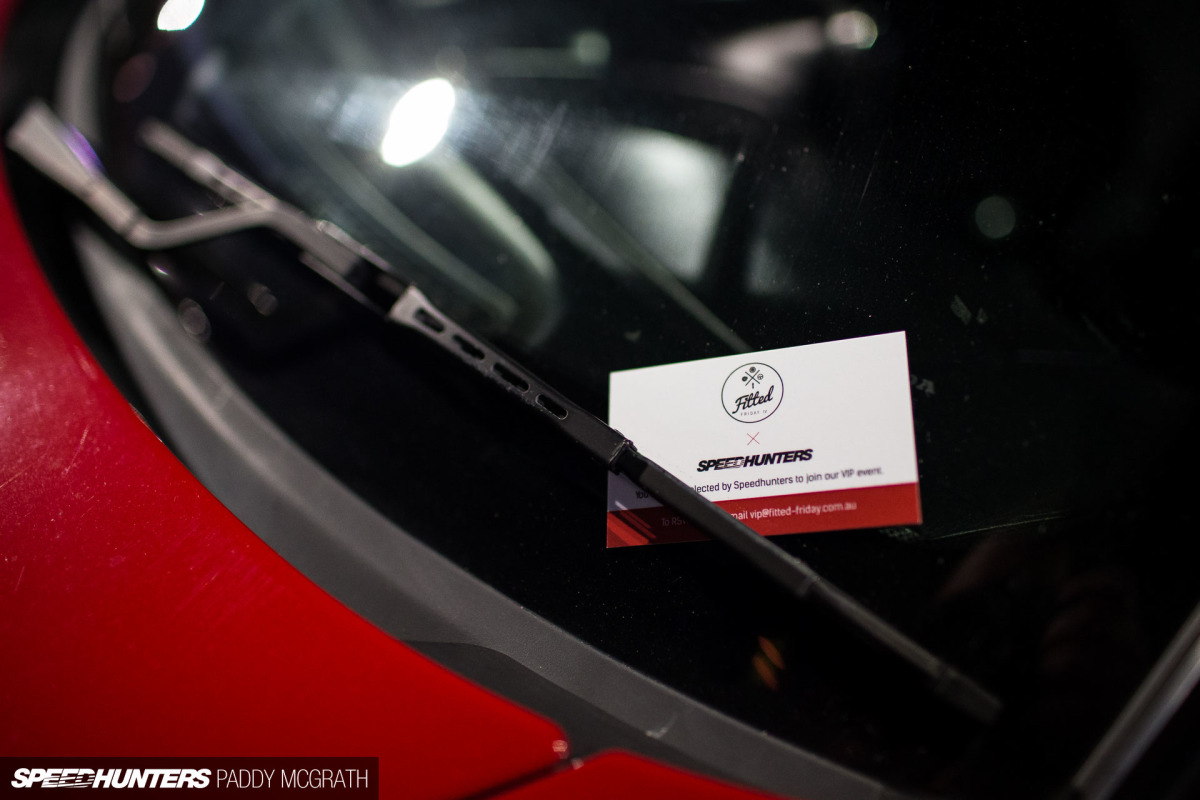 As if the night wasn't manic enough, I was also inviting cars to a private Fitted Friday X Speedhunters meet which is due to take place before I head back to Ireland. If you're reading this and found one of these attached to your car, I implore you to RSVP. It's going to be special.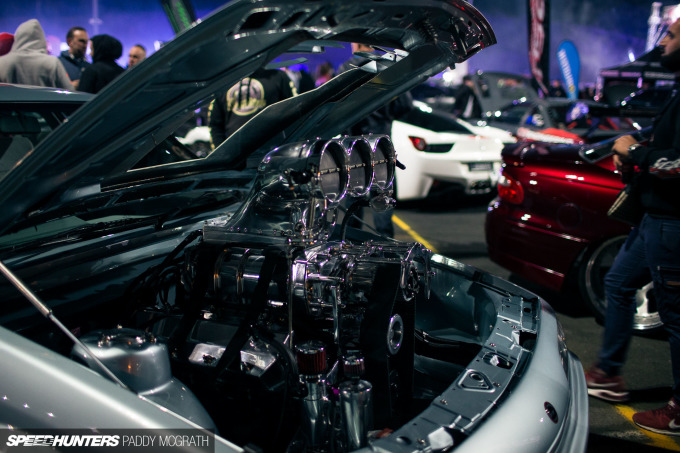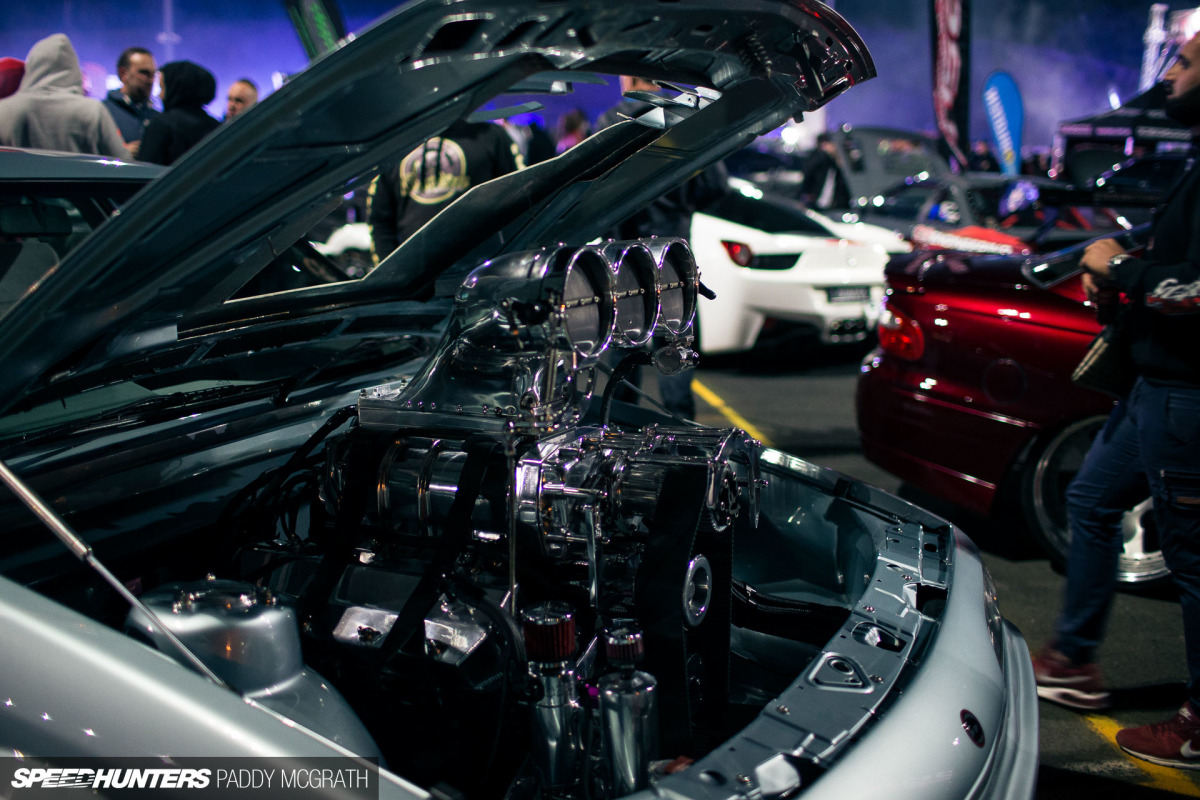 How did we ultimately decide the overall winner of each category? Simple; each winner had to make an immediate impact. Once that first impression was made, we would then pore over it and compare it to its rivals before debating the result in private.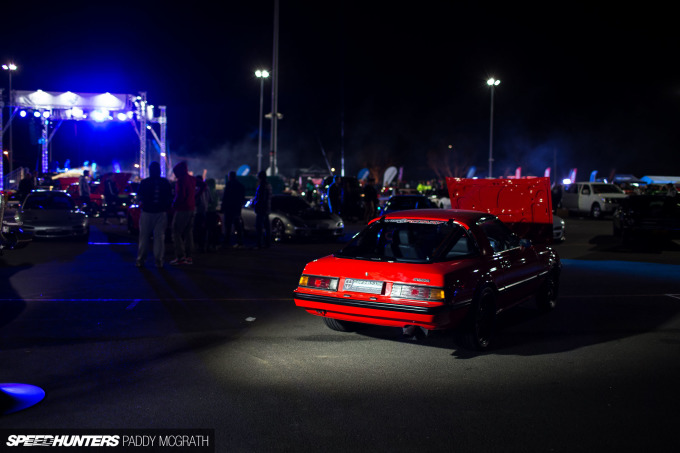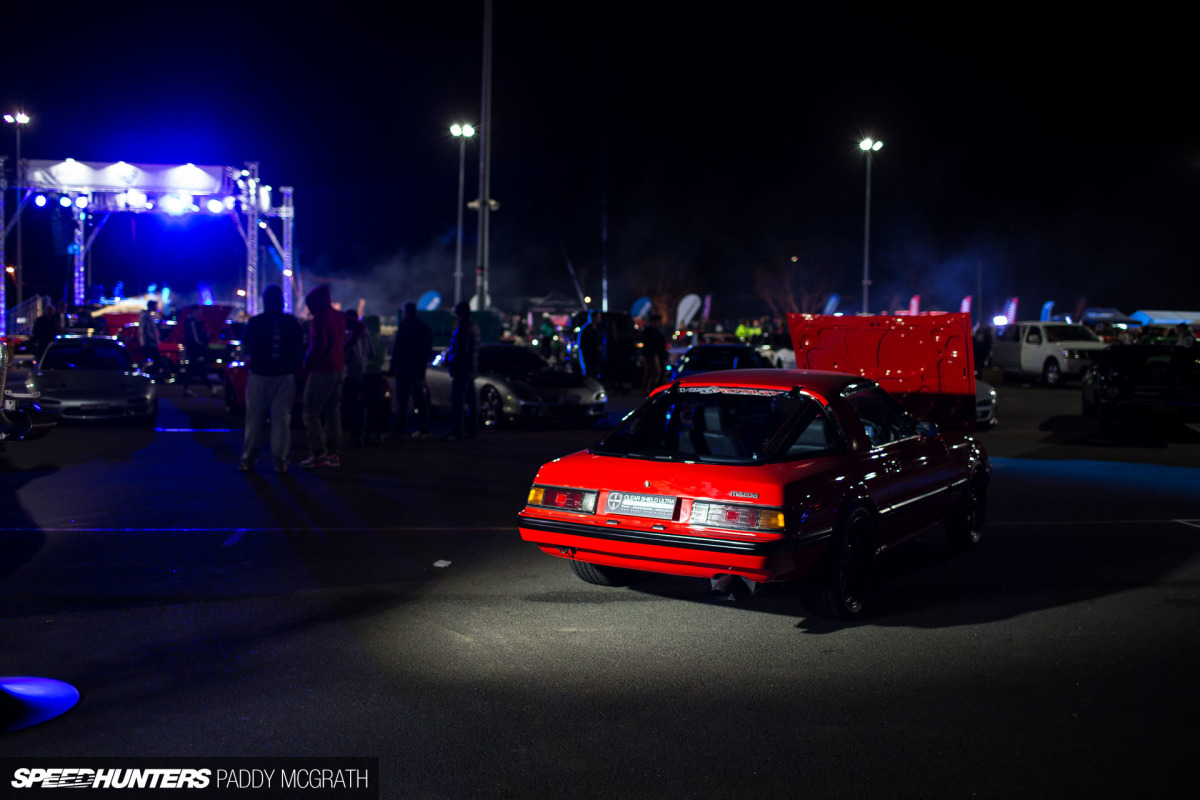 There were cars that figuratively walked their relevant category and others where we were still debating the result right up to the time it was announced. One car in particular stole the show for both of us; it's already featured in the images above but you can expect to see an in-depth feature on it shortly.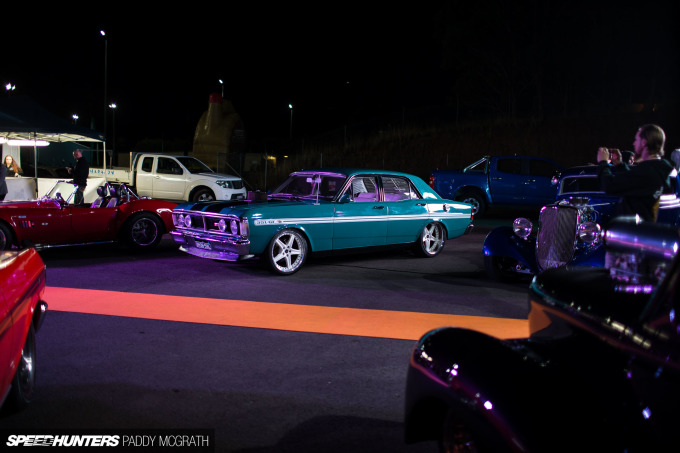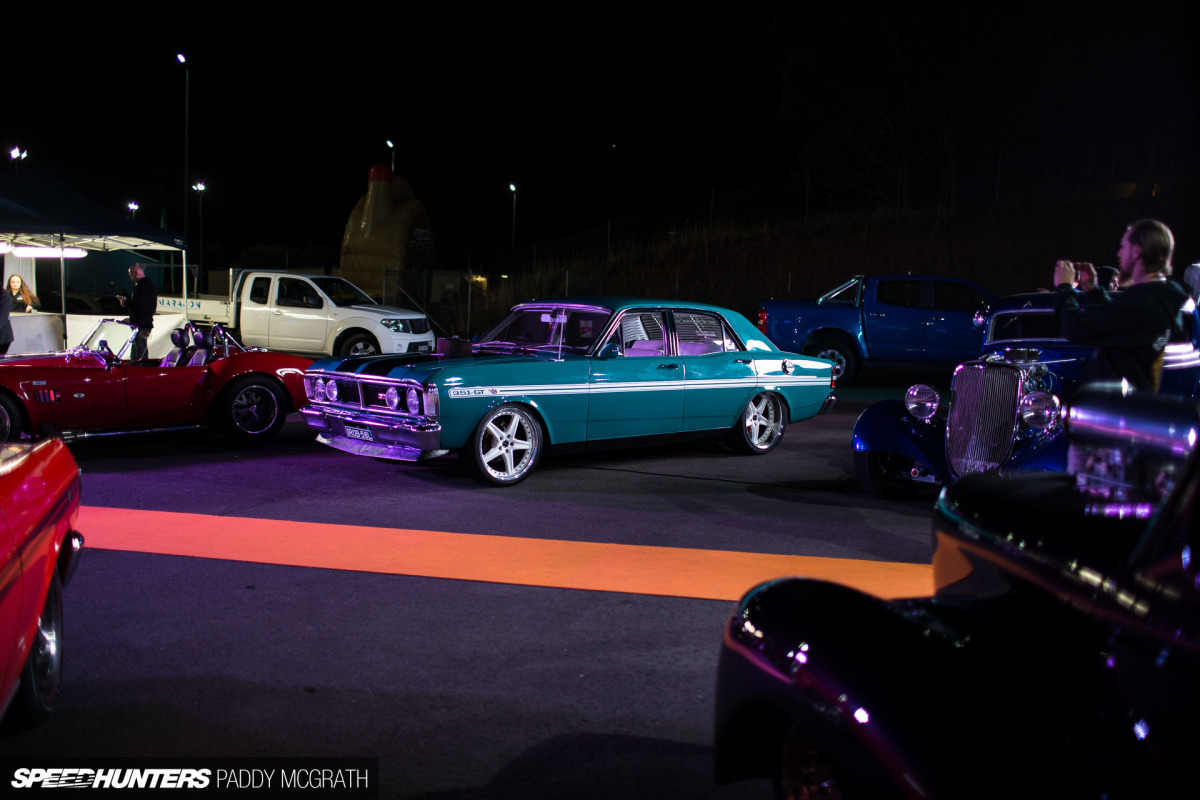 Some may never realise how close they were to winning either, which is a shame in some regards; but then it has to all come back to the reasons why you build a car. Is it for trophies or is it for yourself? I think the latter group are ultimately the winners, as awfully, awfully cheesy as that sounds. But it is true; if you build for you then anything else is just a bonus.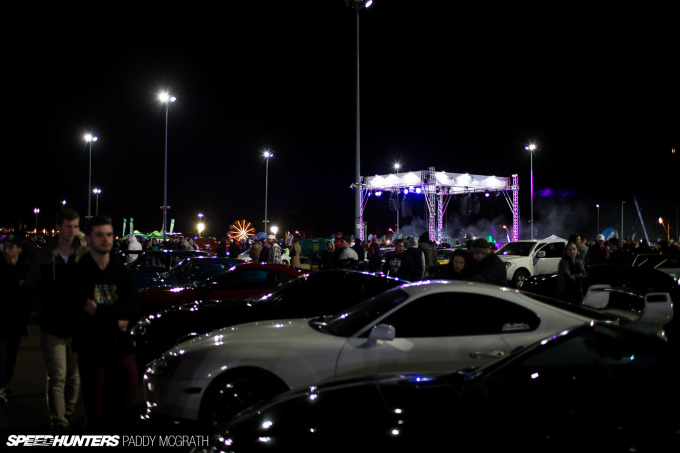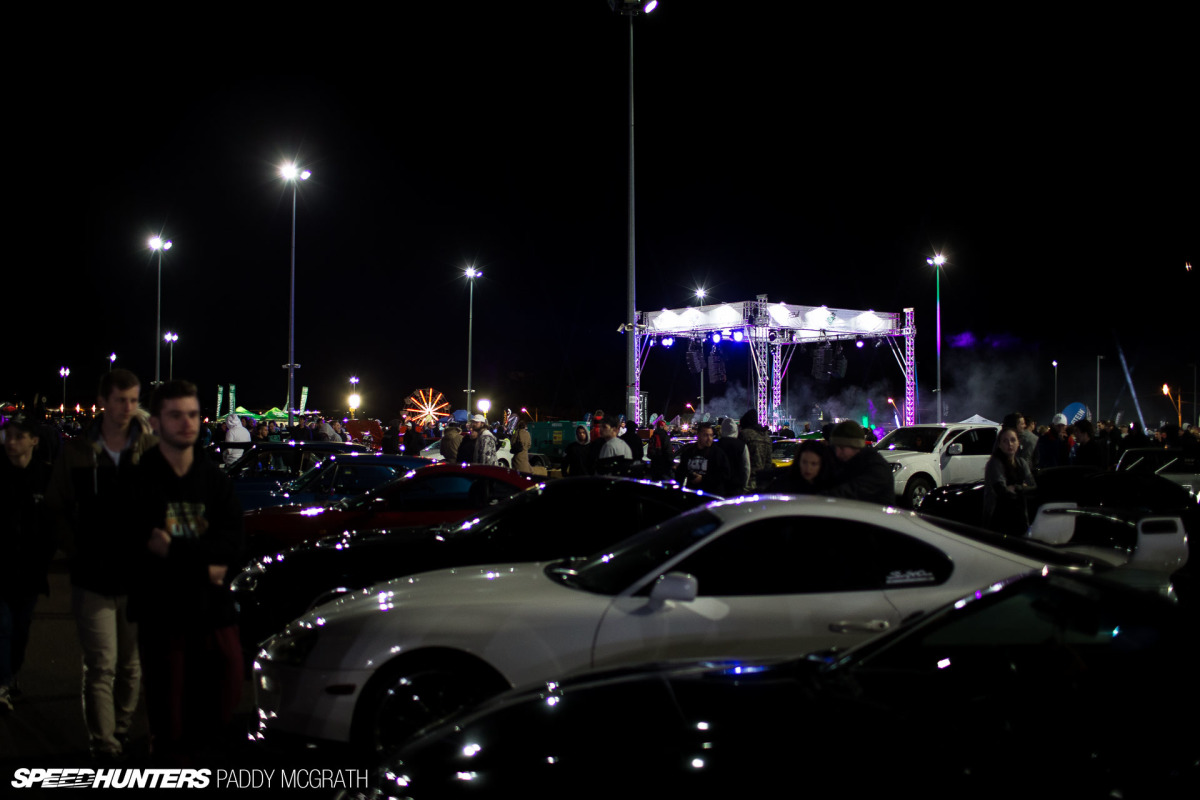 The event was an experience. I was really impressed by the sheer variety of the cars on offer, something I've been repeatedly told that's rare in Australia. In a country with some of the most oppressive motoring laws anywhere in the world, this is exactly what's needed.
From a first-time judging perspective, I can certainly say that I learned a lot and found it beneficial to be forced into a decision, rather than being able to give a generic and all-encompassing answer. Who won what? Well, that's something we're going to reveal over the course of future stories with spotlights, features and even a little meet that we have planned.
Australia, you're alright, mate*.
Paddy McGrath
Instagram: pmcgphotos
Twitter: pmcgphotos
paddy@speedhunters.com
*I definitely didn't write 'mate' the first time 
Cutting Room Floor