Go Time
If you caught my The Road To Gatebil Mantorp post last week, you'll know all about my recent road trip in a 699hp Nissan R35 GT-R Nismo.
That overnight drive took me from Germany to Sweden via Denmark, and I arrived at Mantorp Park at midnight, taking a quick look around before heading to my accommodation for the night.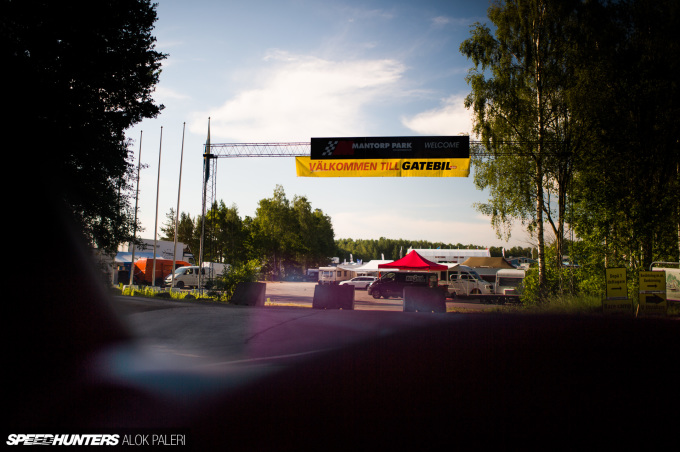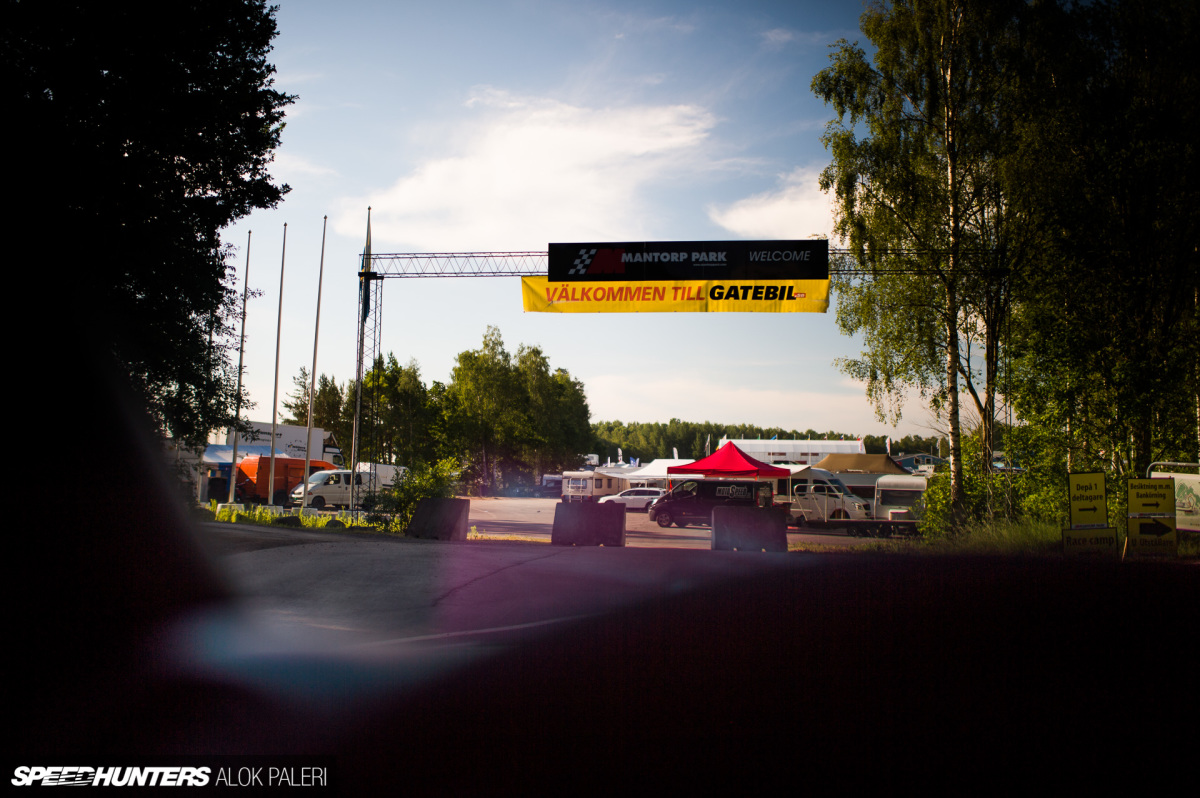 I headed back to the track early next morning to meet up with our friends from Kleerfreight, who had set up the Speedhunters booth the previous day.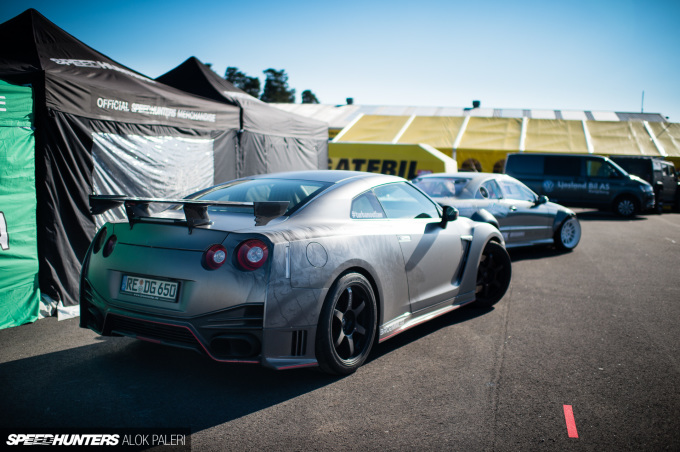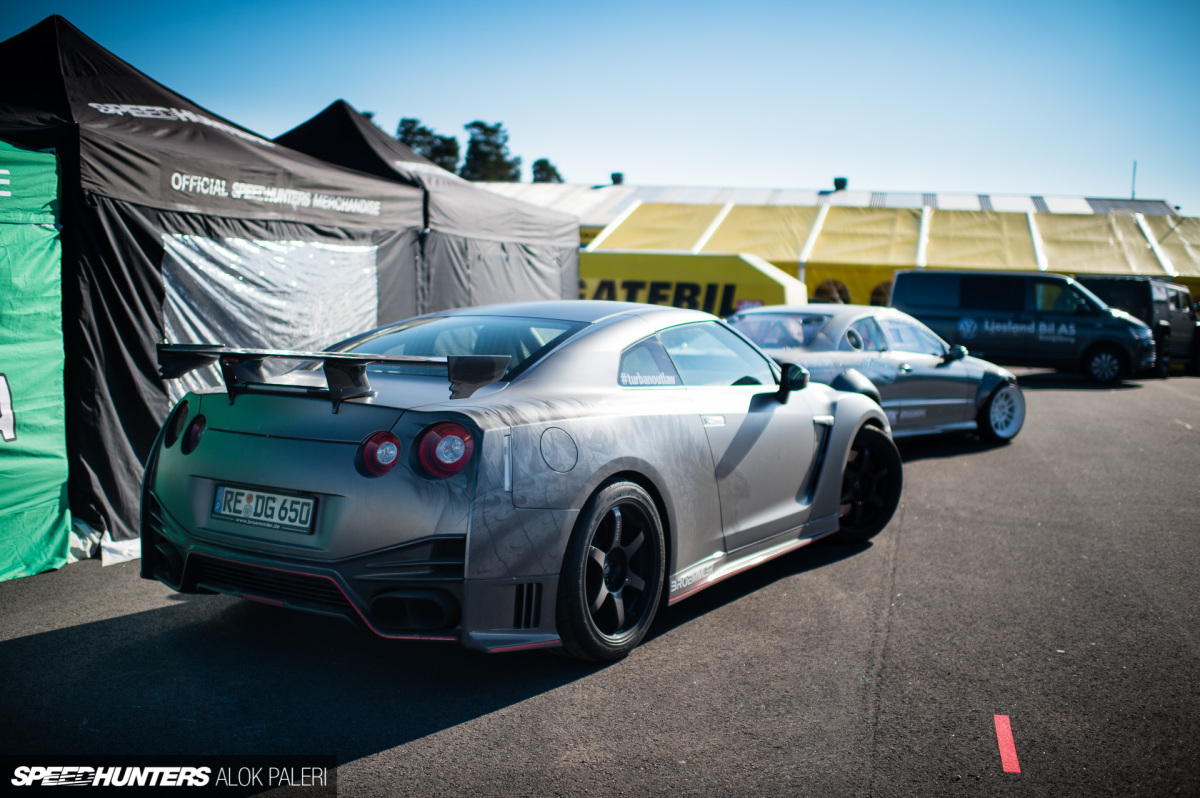 I arrived a bit too early though, so I parked up the GT-R and made a beeline towards the press centre.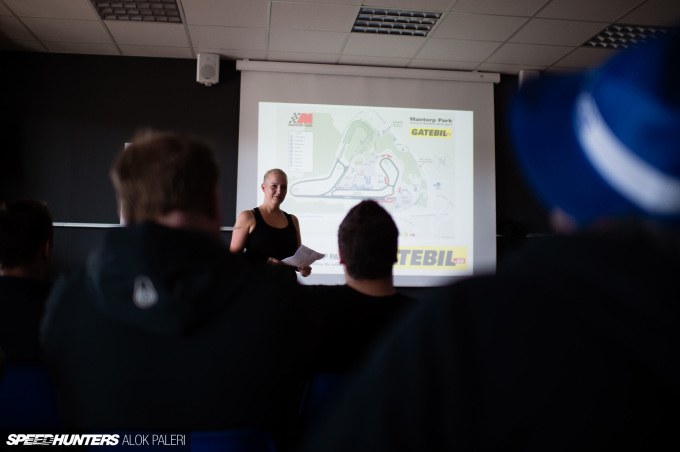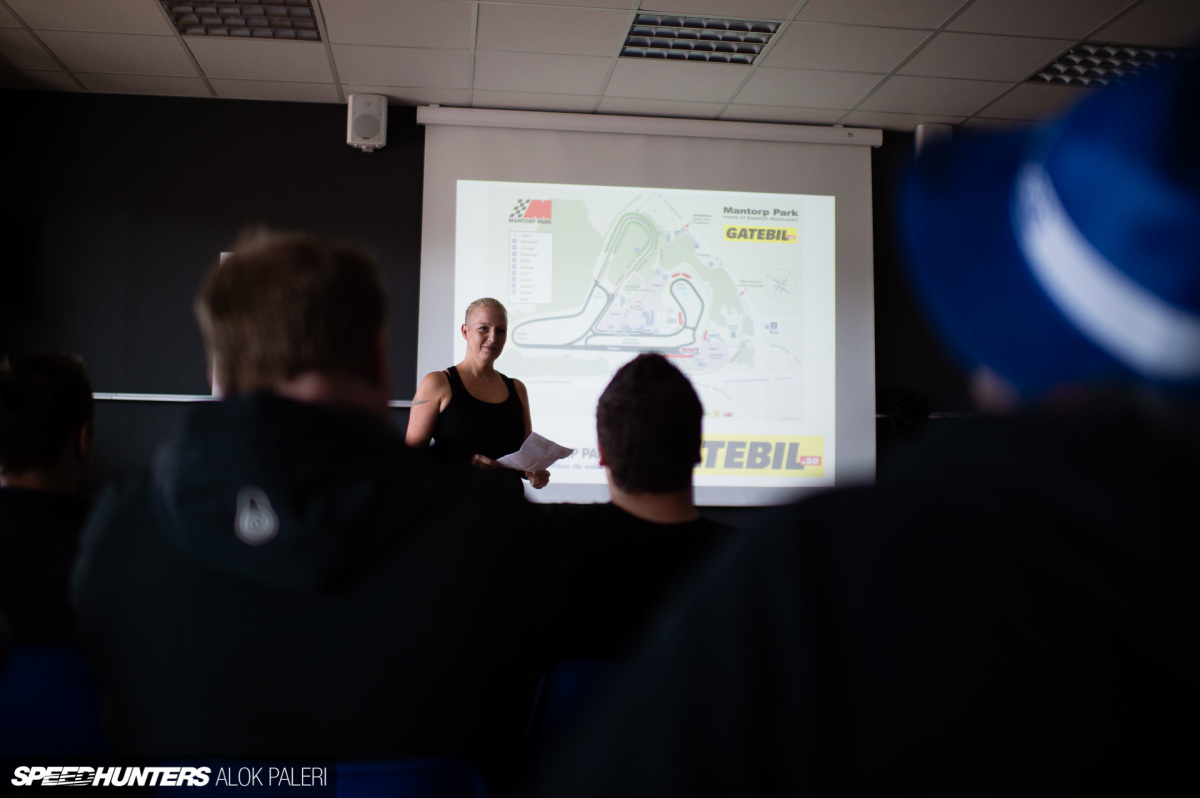 Hats off to Elle Andersson who held one of the best media briefings I've ever been to. This was the first time I'd ever seen someone instil the attending members of the media with a sense of responsibility, instead of just saying, 'don't do this, don't do that'.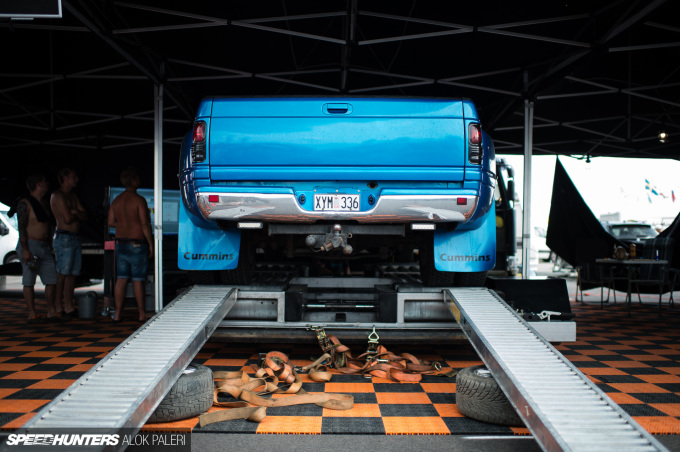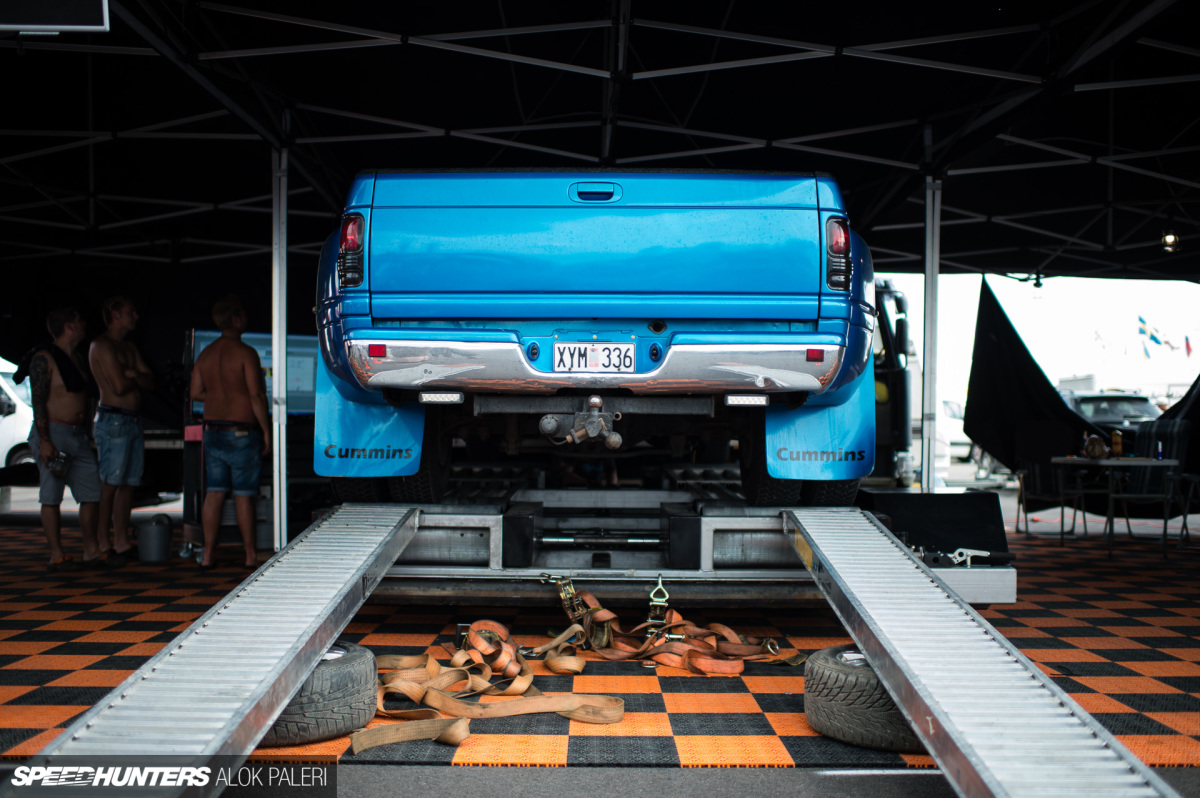 After the briefing I took a walk around the paddock, following a loud sound and a massive cloud of black smoke. It turned out that some guys had set up a dyno and visitors could pay a small fee to get a power run.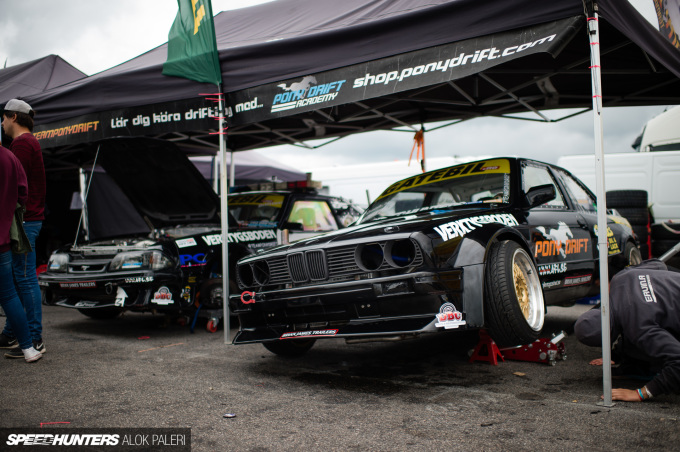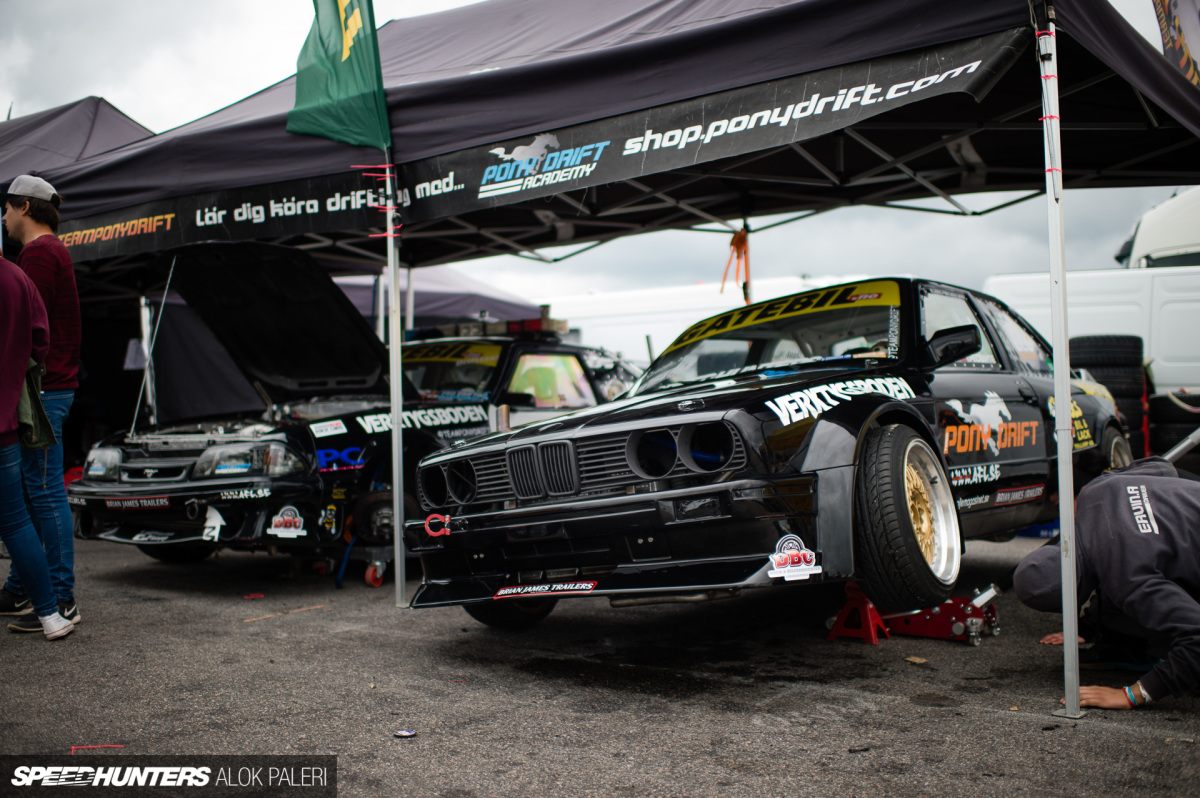 Our friends from Pony Drift had a lot going on in their pit. Both the cars were up on jacks and Michel Rayes' Fox Body Mustang had suffered front suspension damage. Unable to source parts on short notice, the weekend was already finished for the Mustang.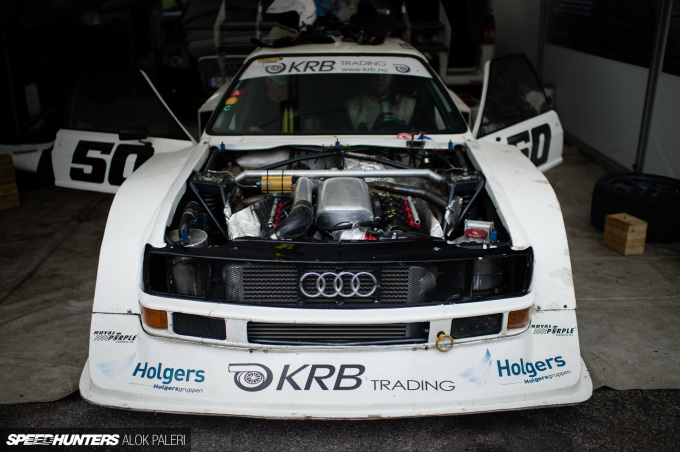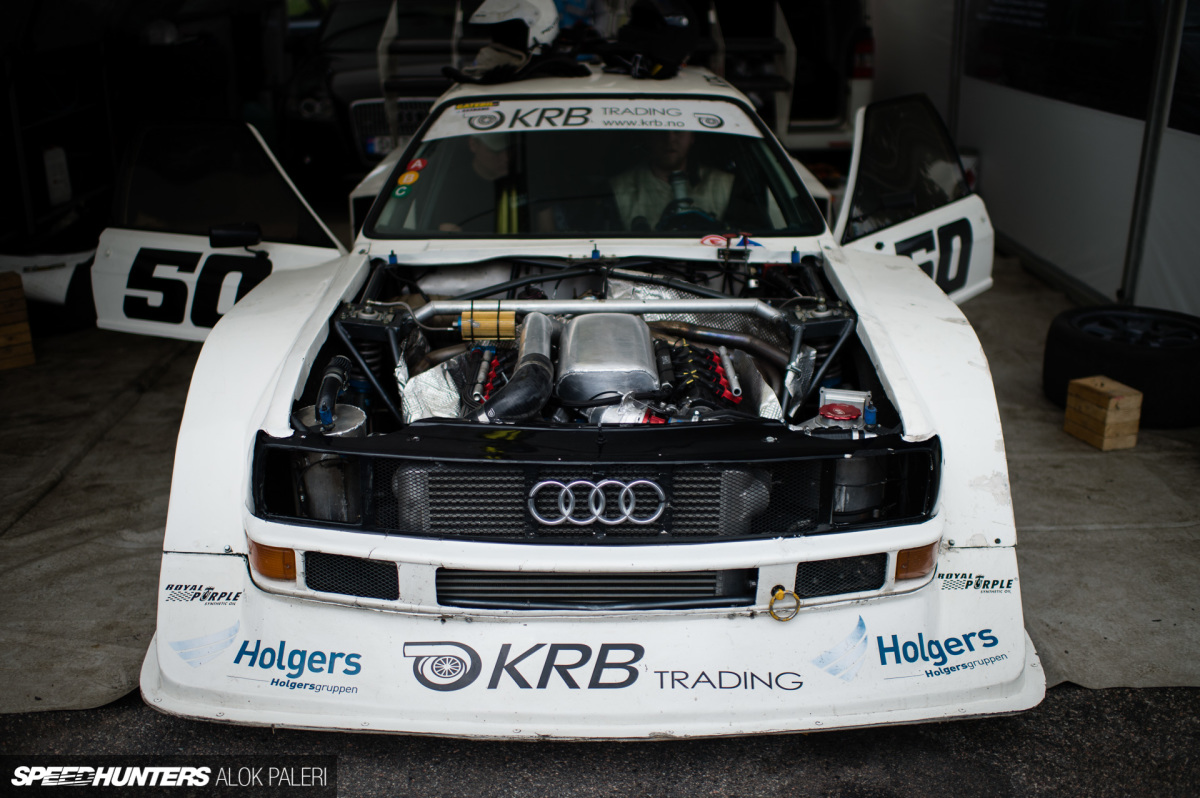 Kai Roger Bakken's monster Audi coupé was also in attendance and looking as menacing as ever.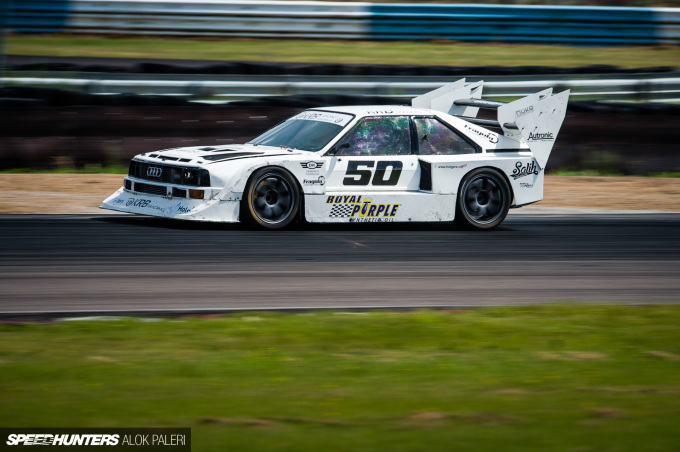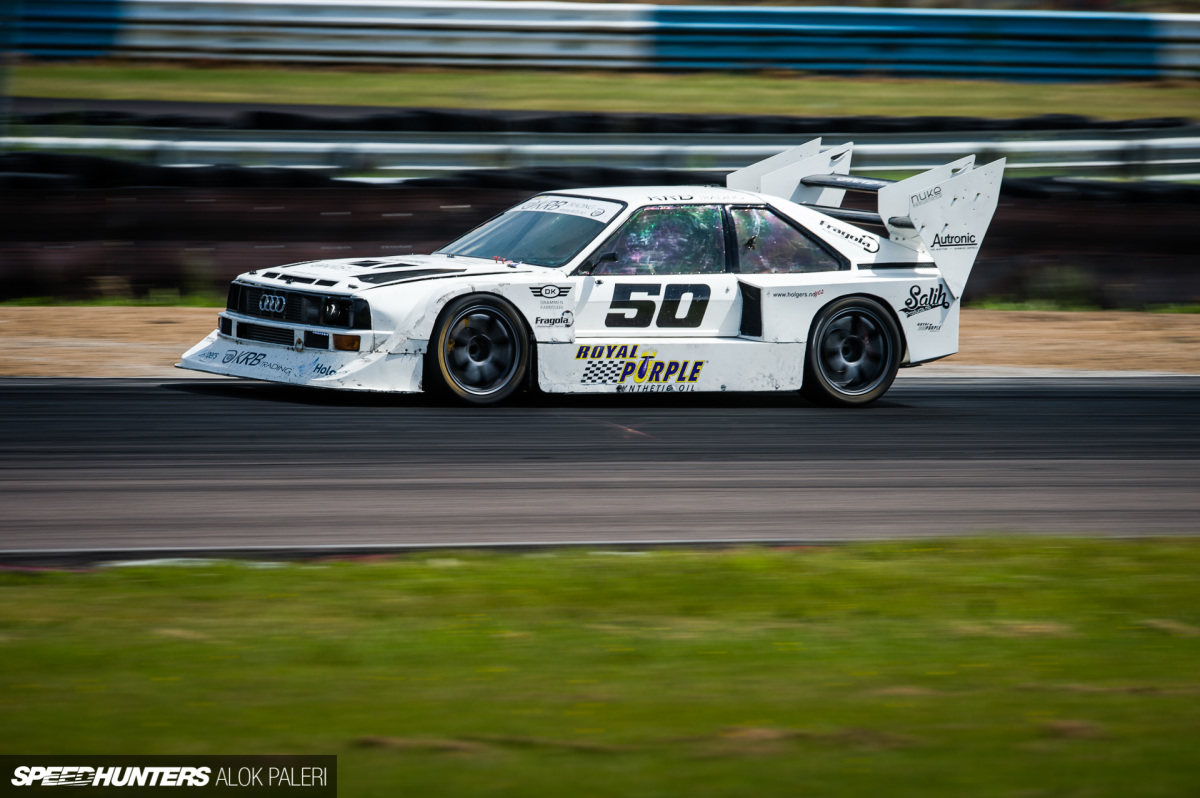 I caught him on track later, but he seemed to suffer from technical gremlins that would require the Audi to be towed back into the pits.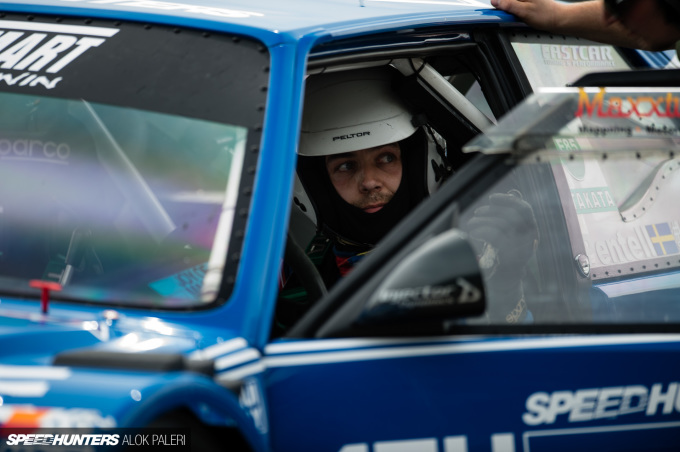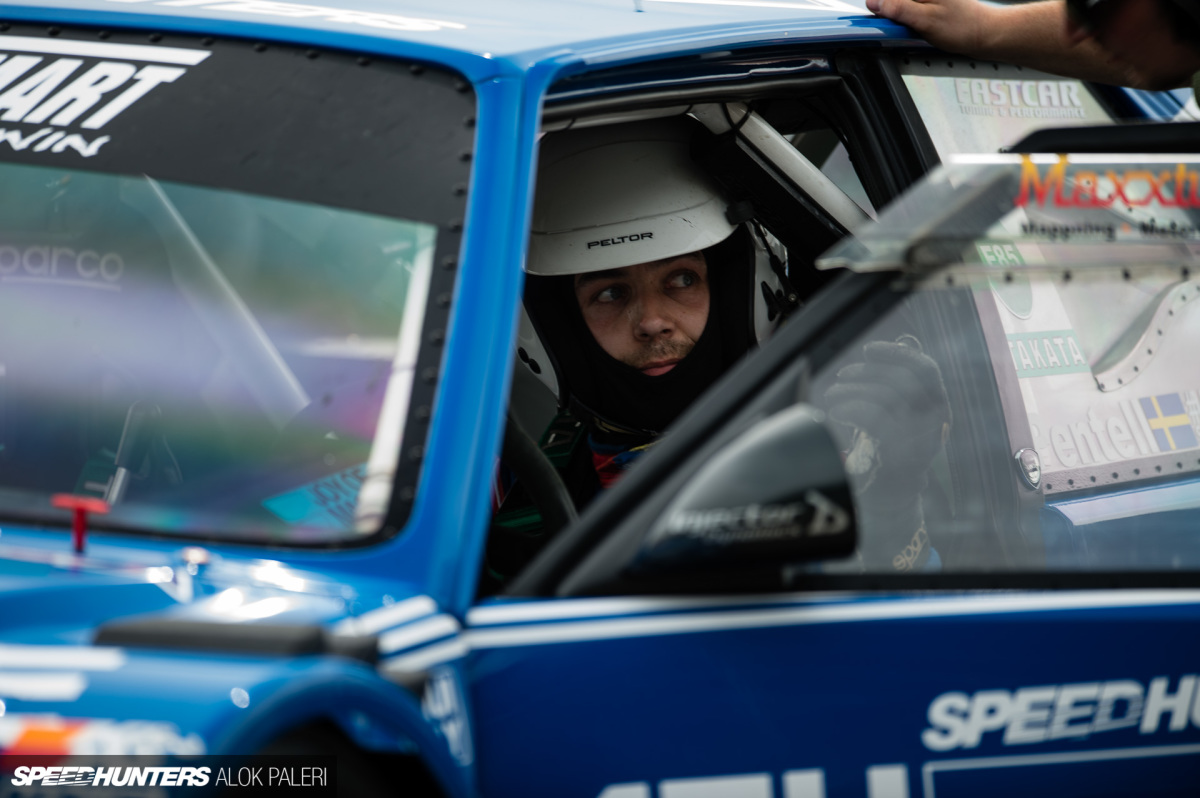 Our friend and driver of the Joy of Machine LaSupra, Peter Pentell, was just about to head out onto the track to do a few laps when I caught up with him.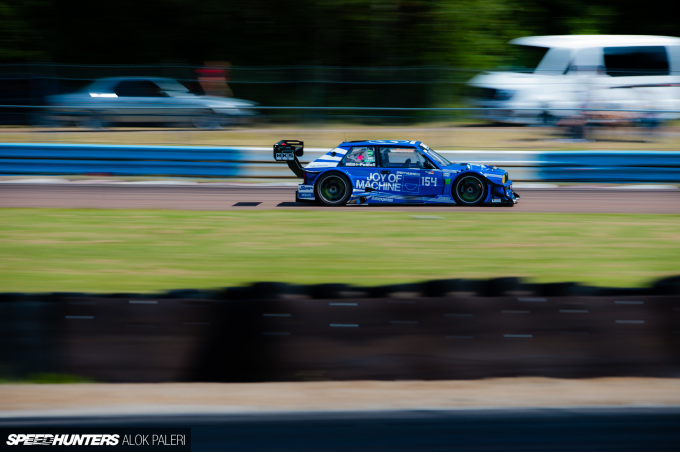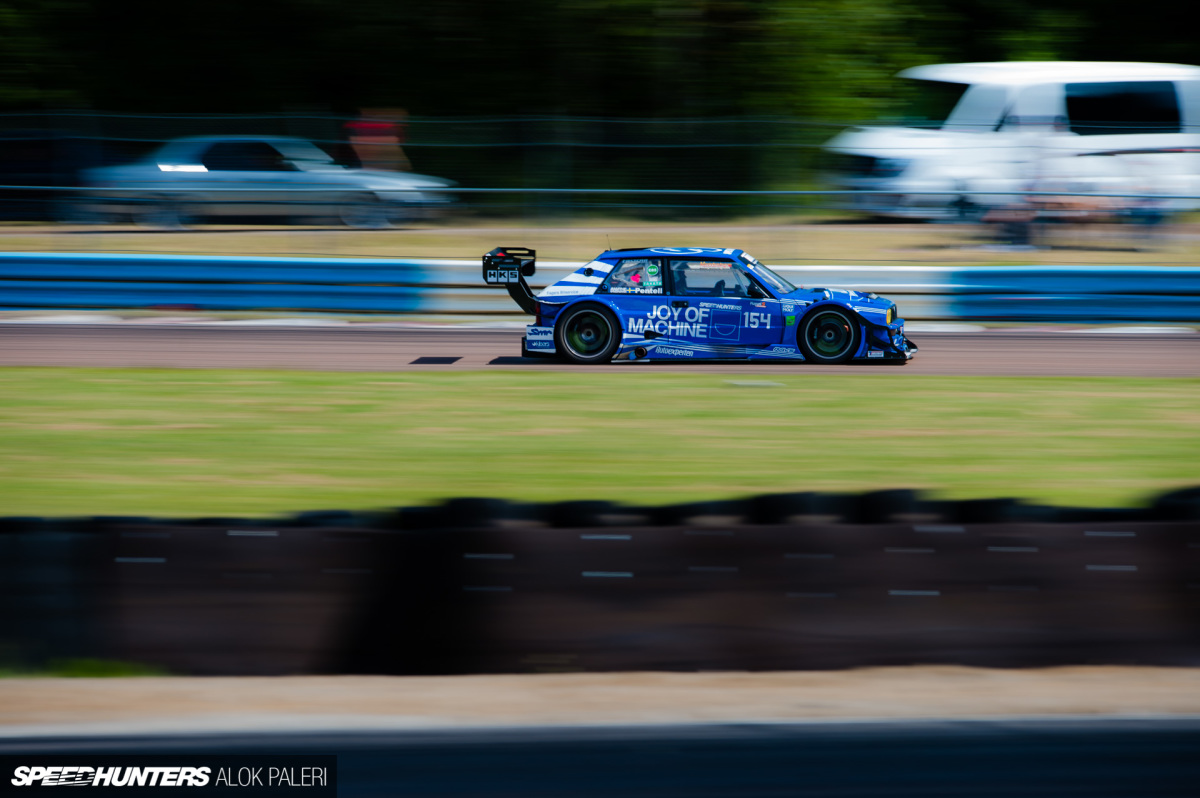 He mentioned to me later that this was one of the first weekends where he had absolutely zero stress with the car, which meant being able to relax in the evenings rather than frantically working away.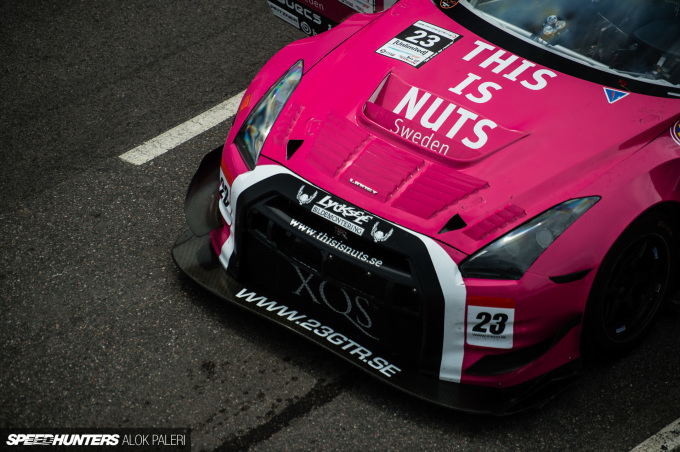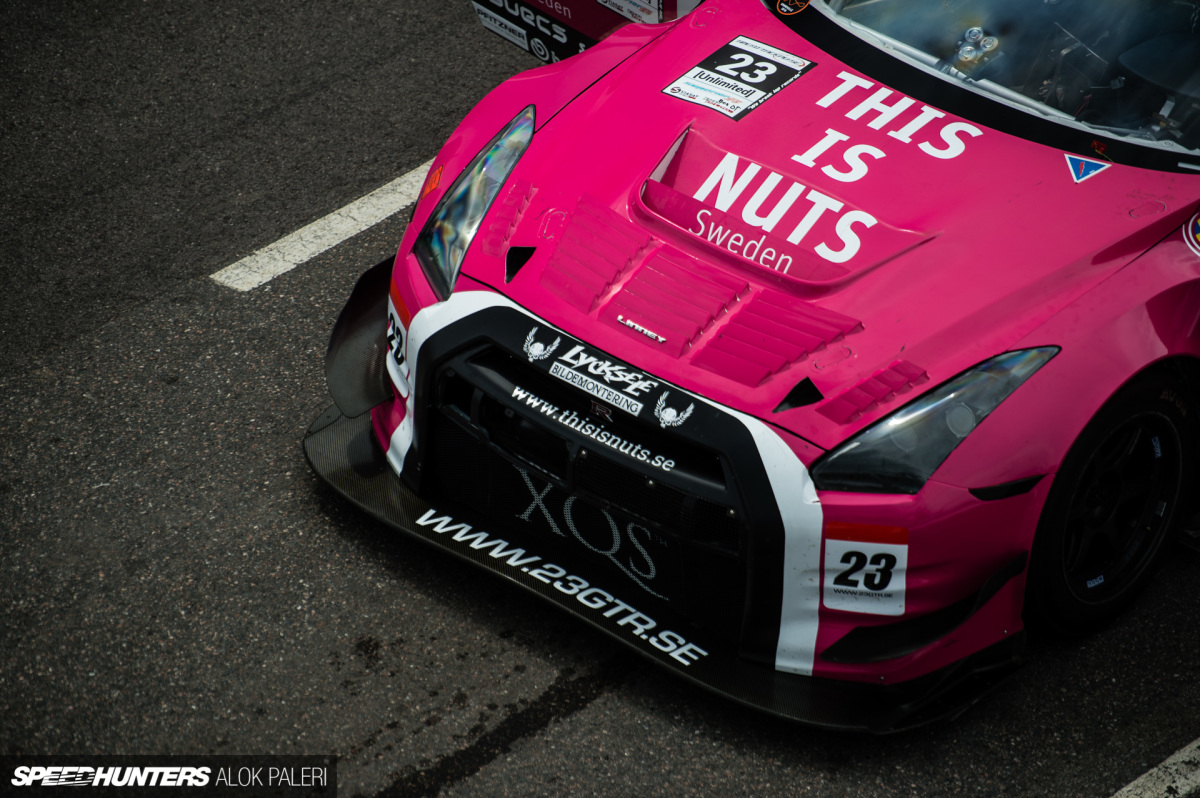 On the other side of the paddock in pit lane, more Extreme Class time attack machines were being prepped to go out on the track.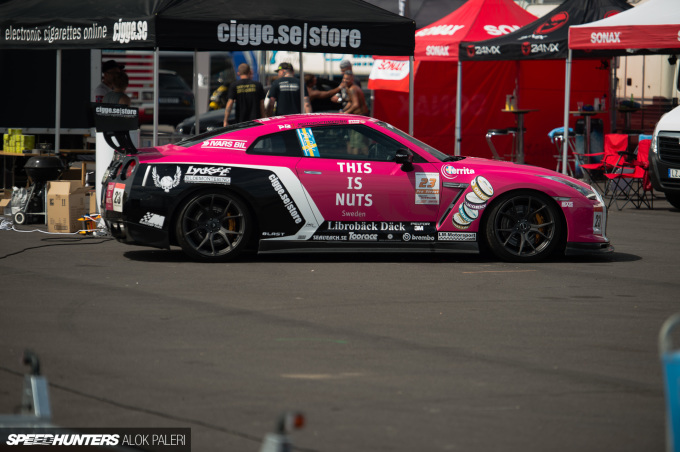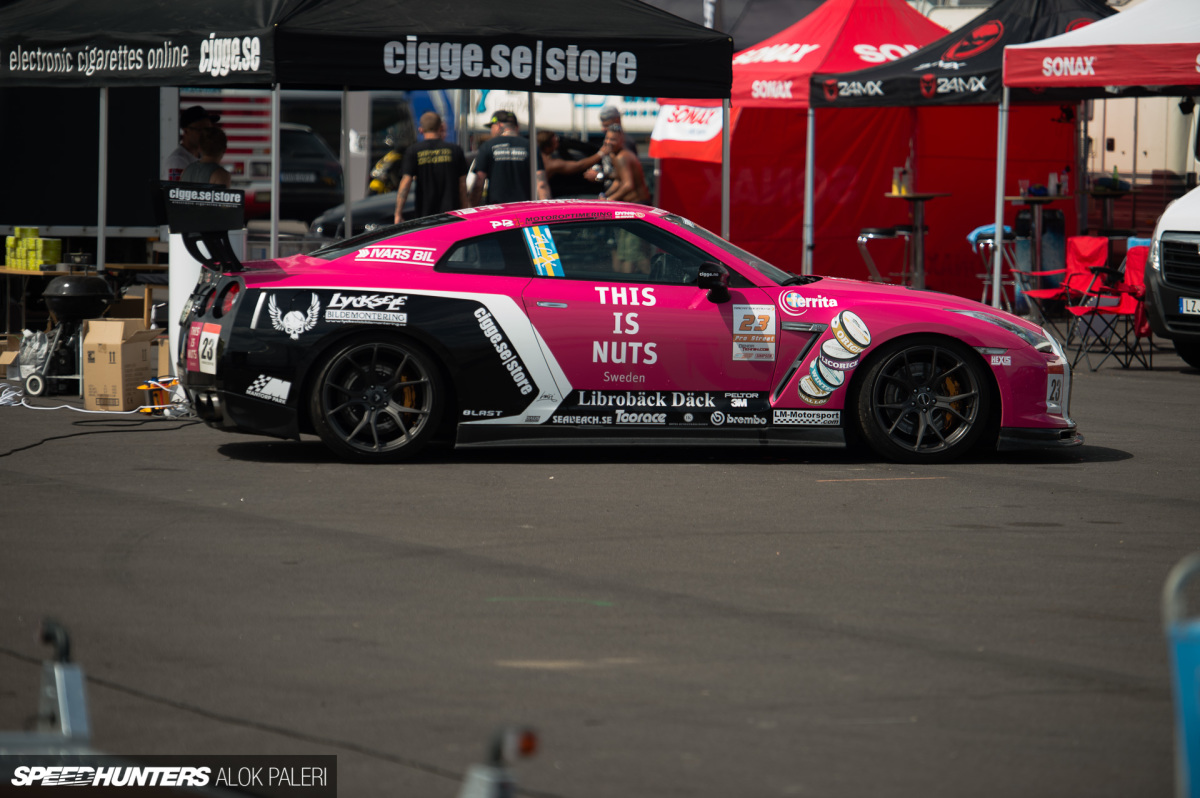 This R35 GT-R also had a street clone that I spotted later in the paddock.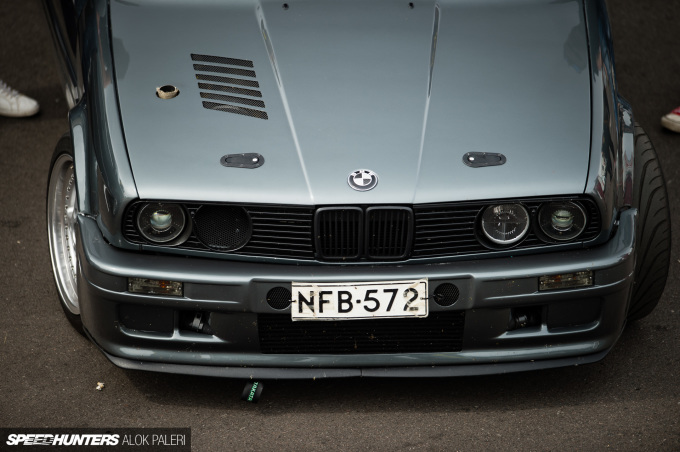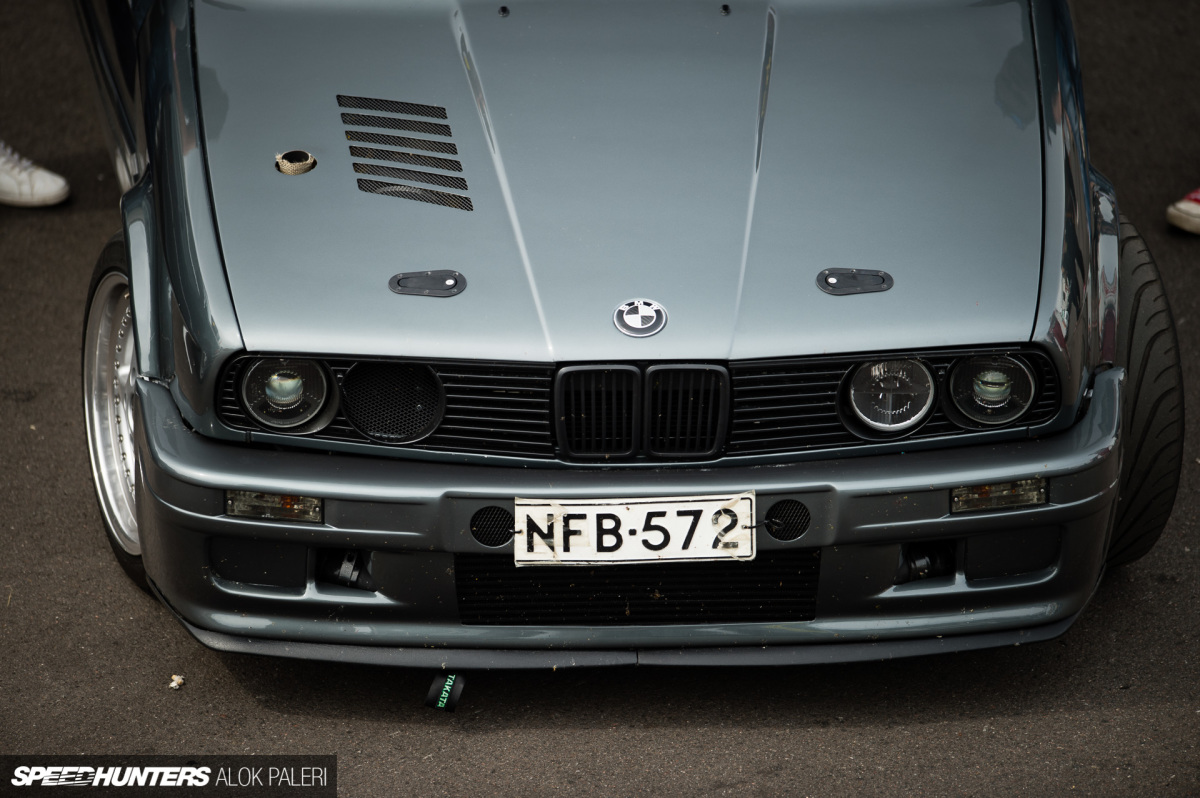 As is usually the case with Gatebil, no car was actually what it appeared to be on the outside.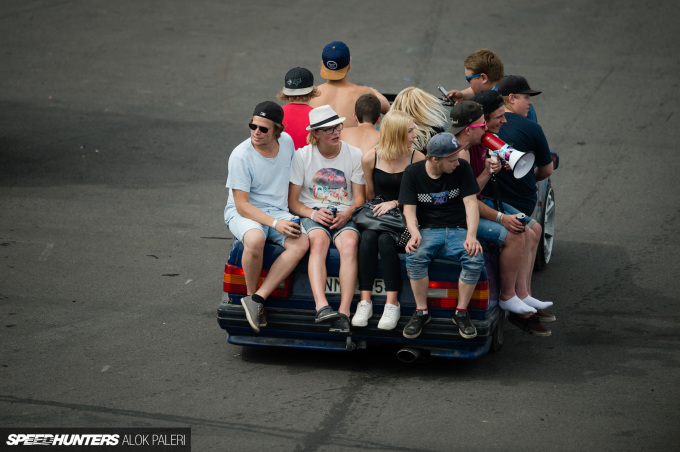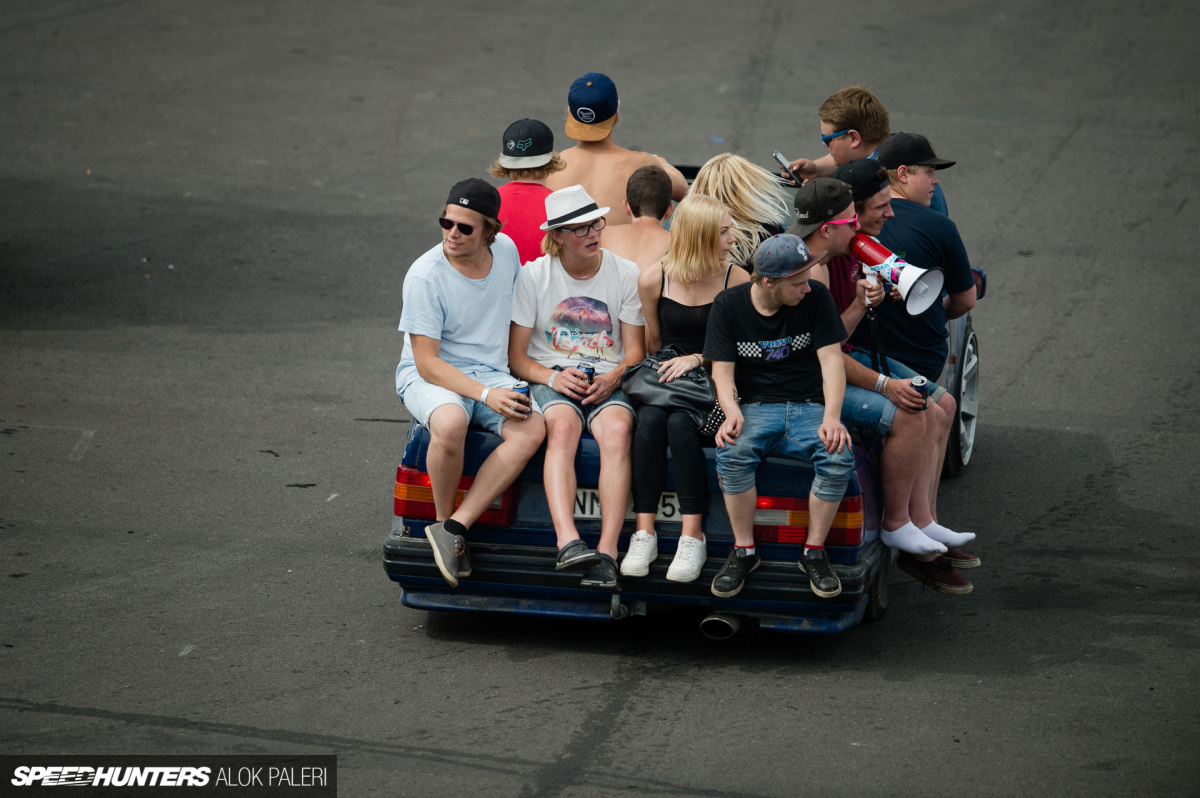 There are many ways to slam a car – this is the Gatebil way.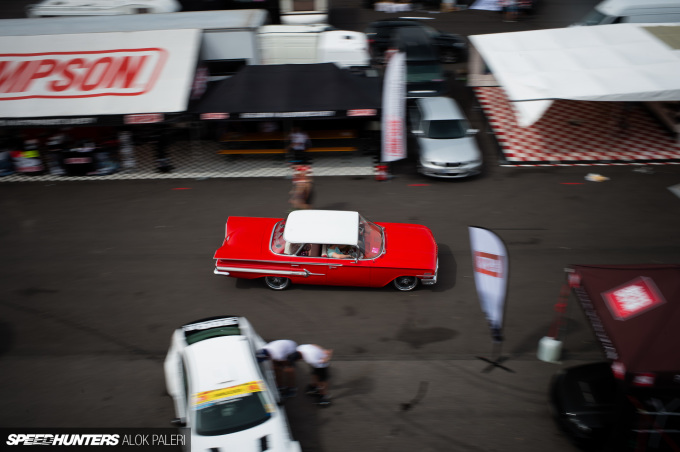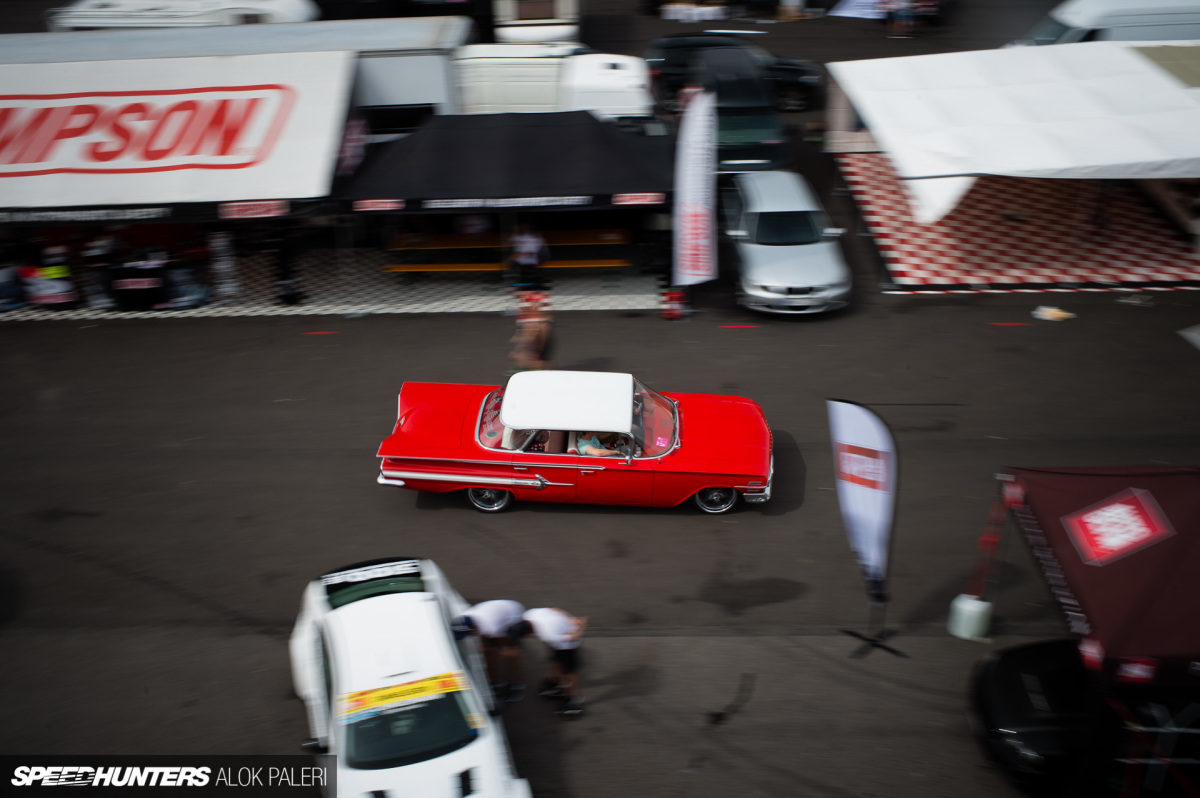 One by one, the cars kept rolling in.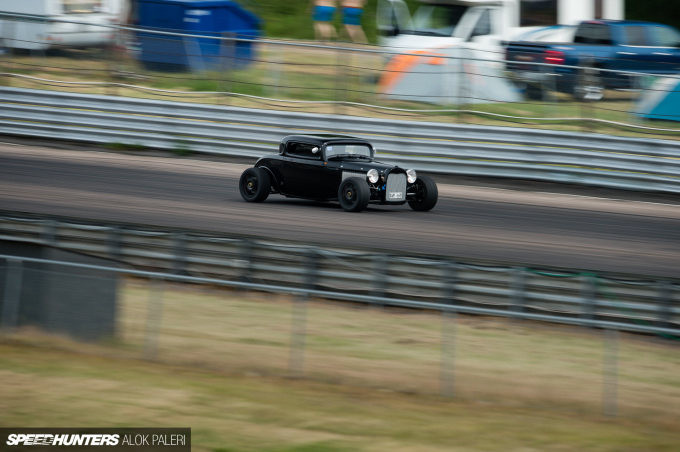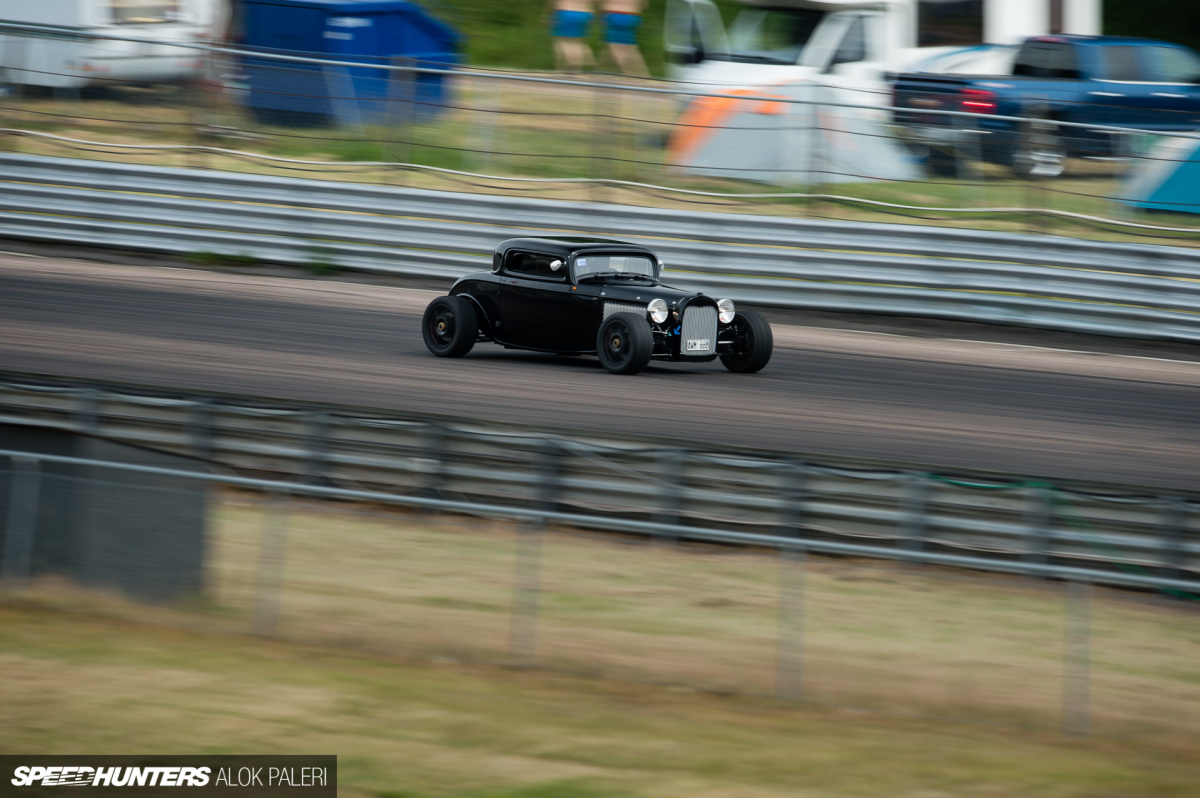 I saw this cool hot rod on track, but unfortunately it only completed a handful of laps before being towed off with what I assume was a technical problem.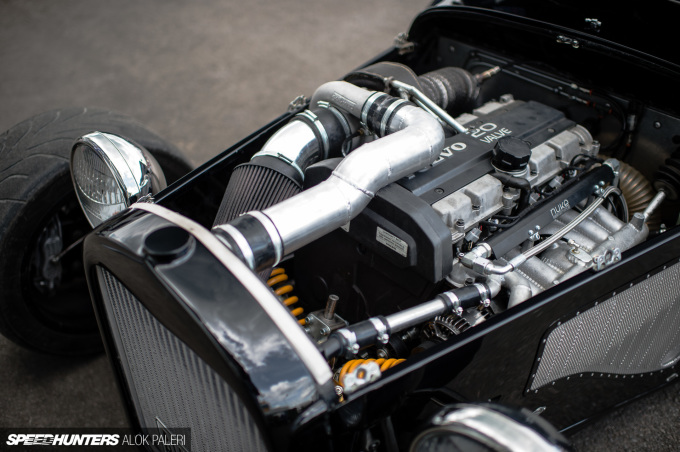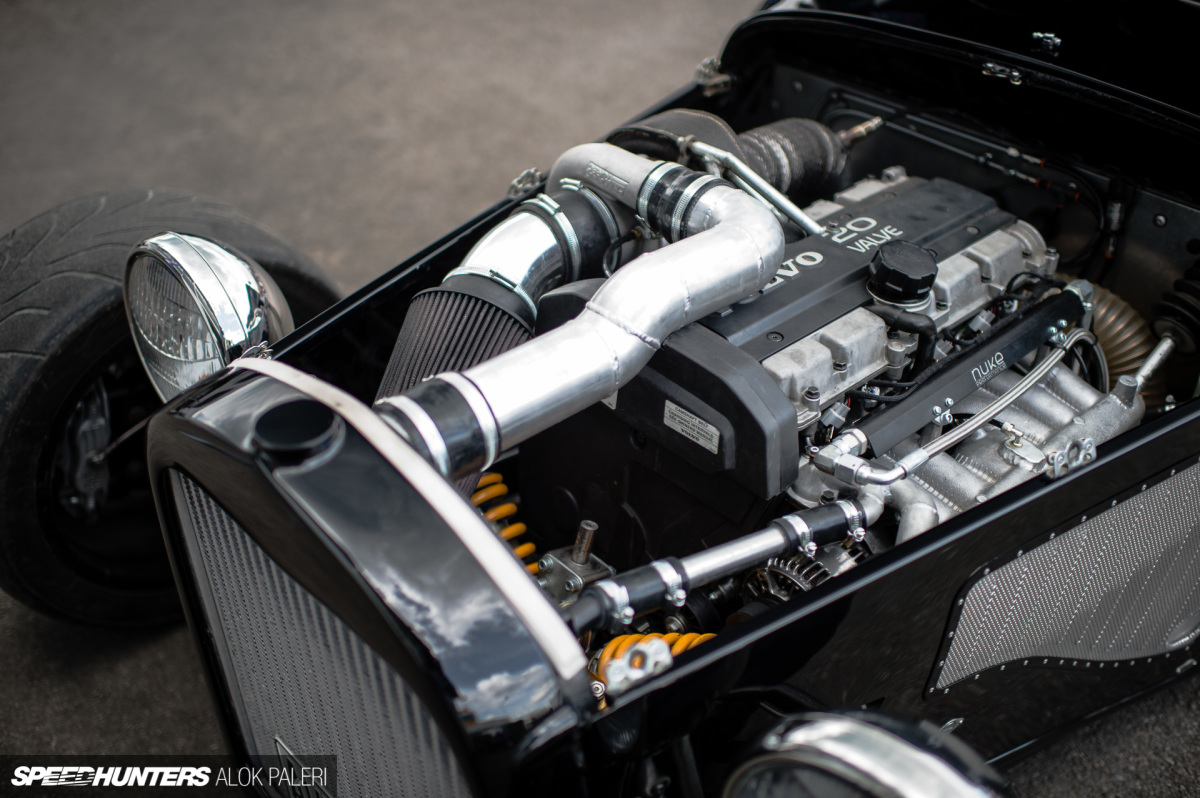 I couldn't find the owner later on, but from observation it's powered by a Volvo 20-valve engine with a huge snail hung off the side.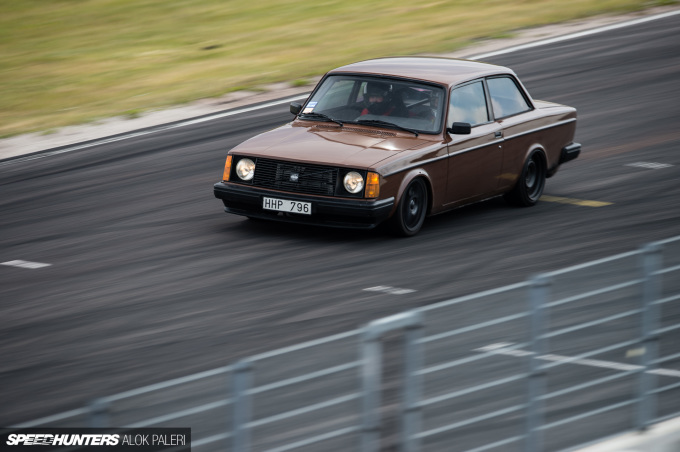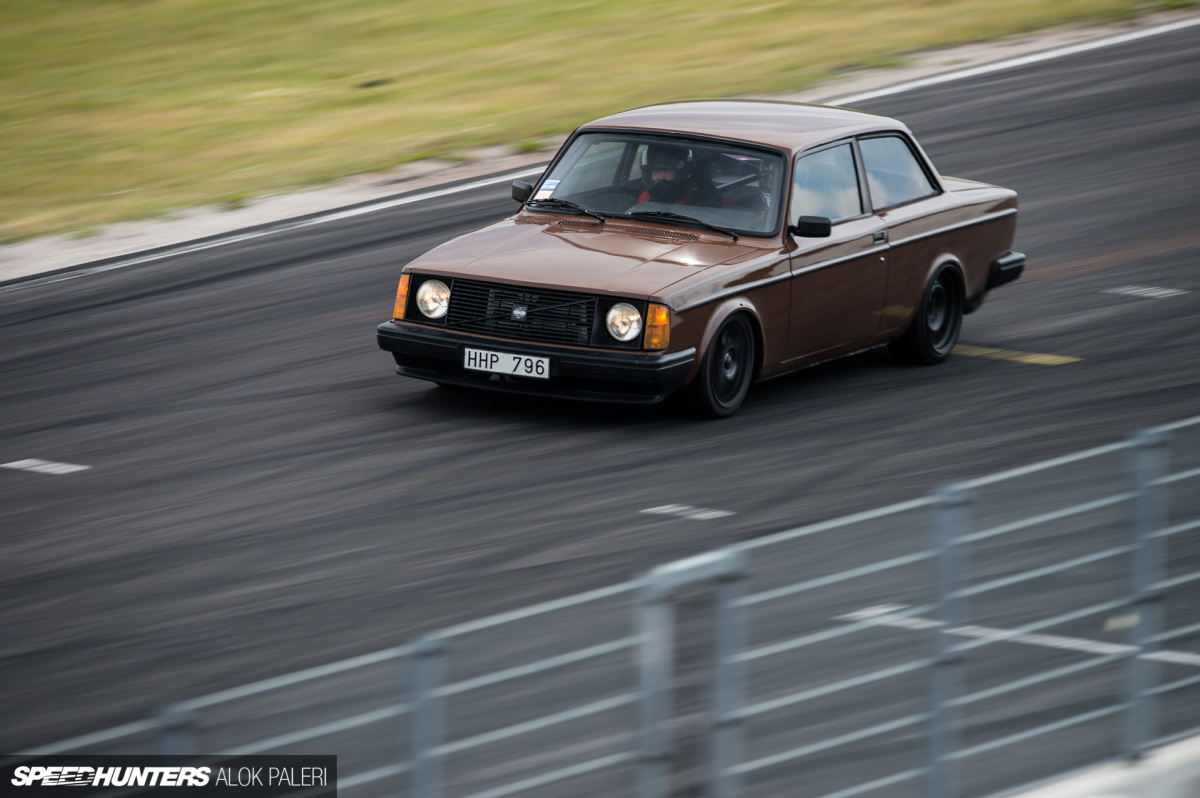 There is never any shortage of boosted fast Volvos at Gatebil.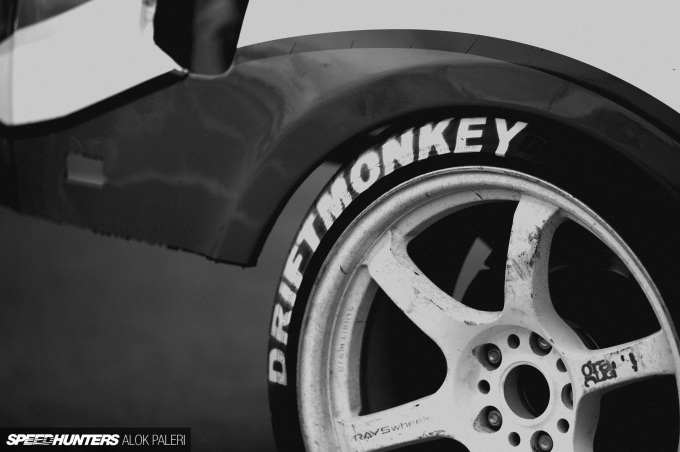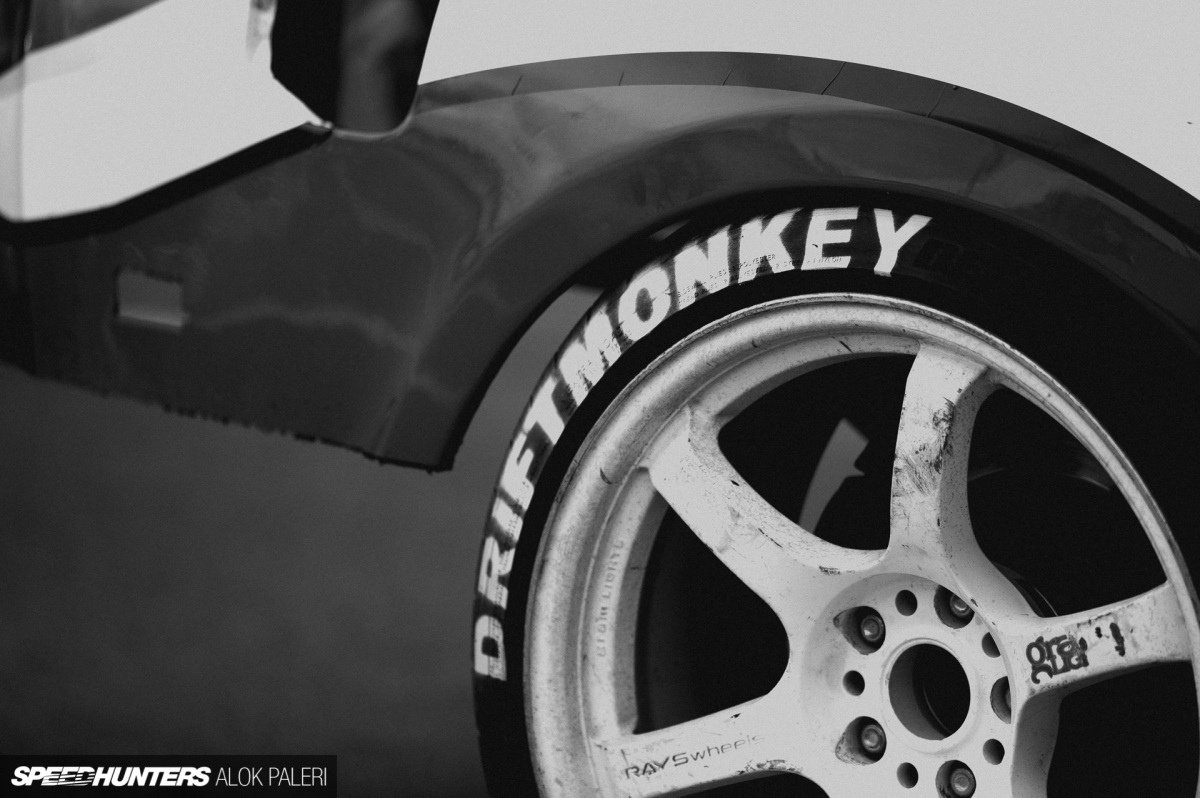 Many teams were running DriftMonkey tire bombs over the weekend, remembering our good friend Ove Harlem who passed away earlier this year.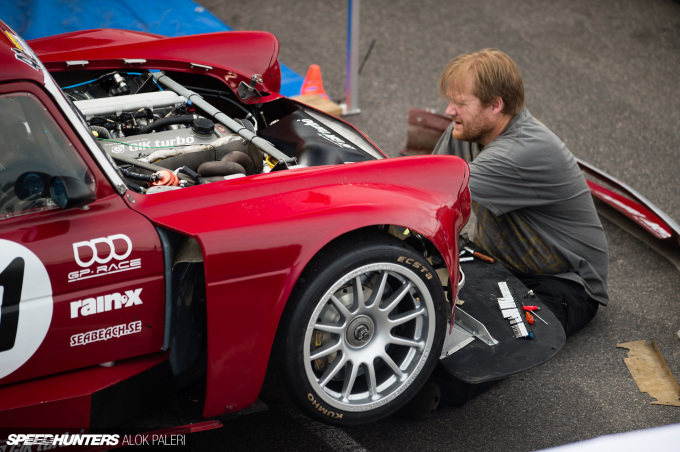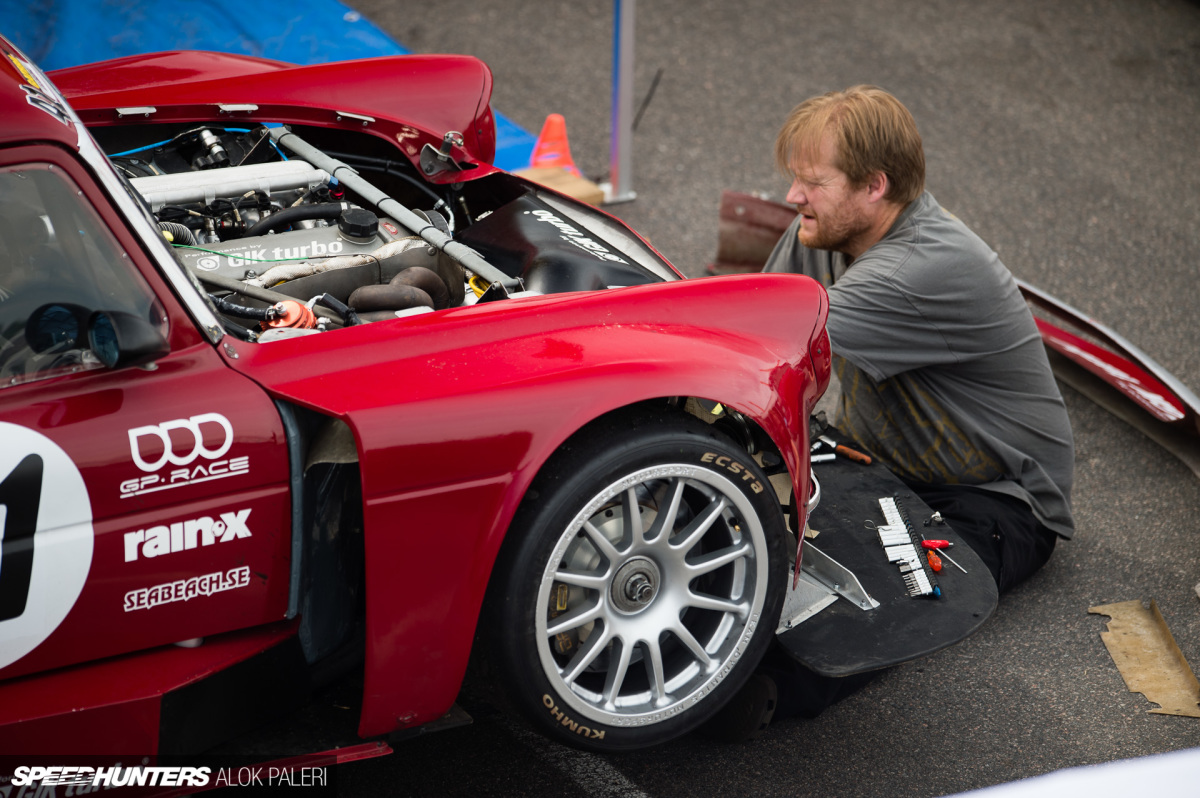 No matter how well prepped a race car is, there is always room from some tinkering.
Sights and sounds from the paddock and pit lane were as colorful as ever.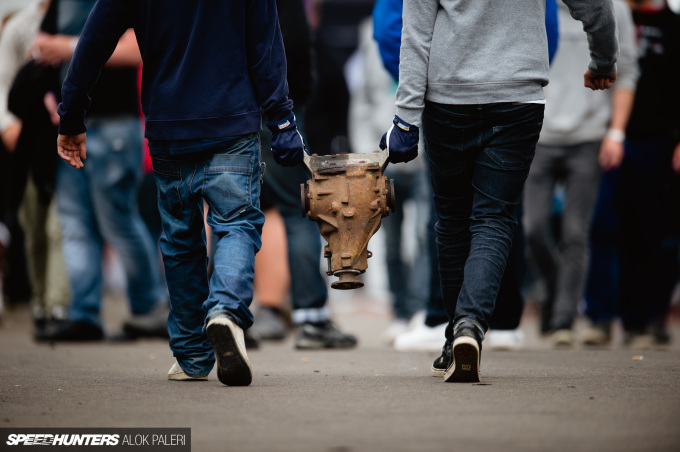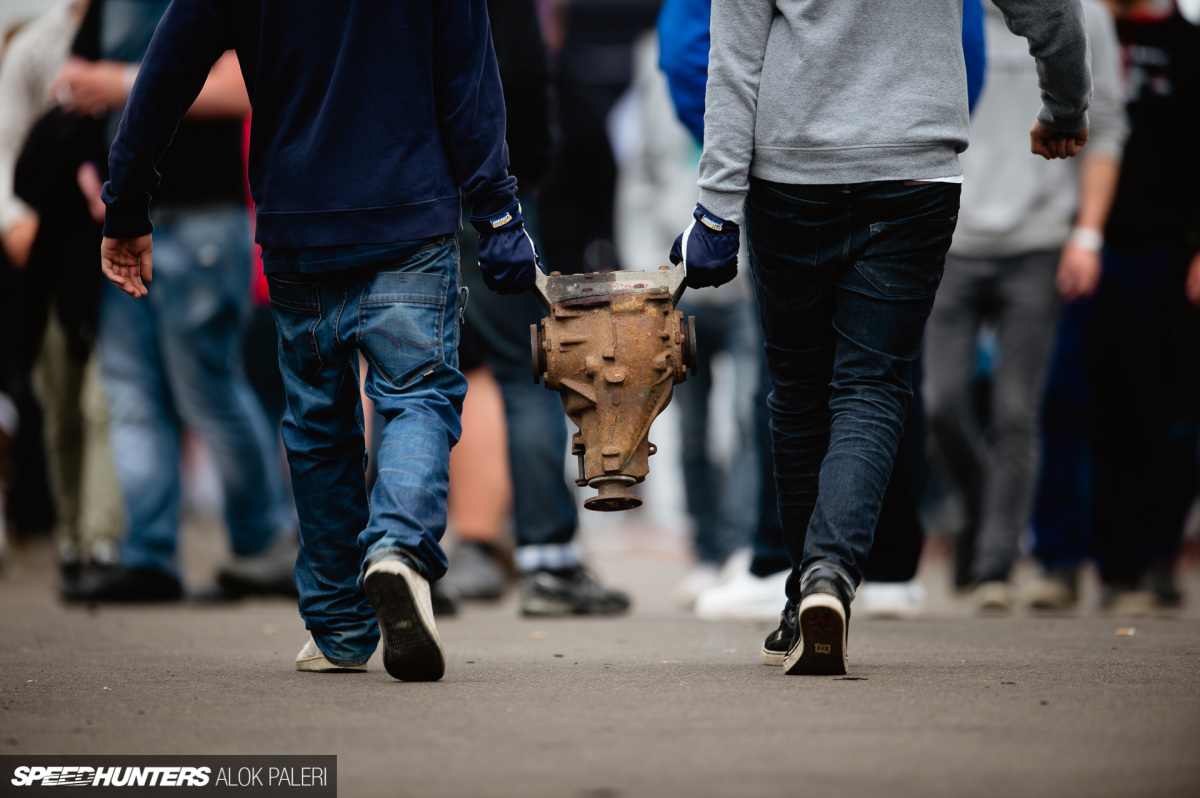 It's all about teamwork…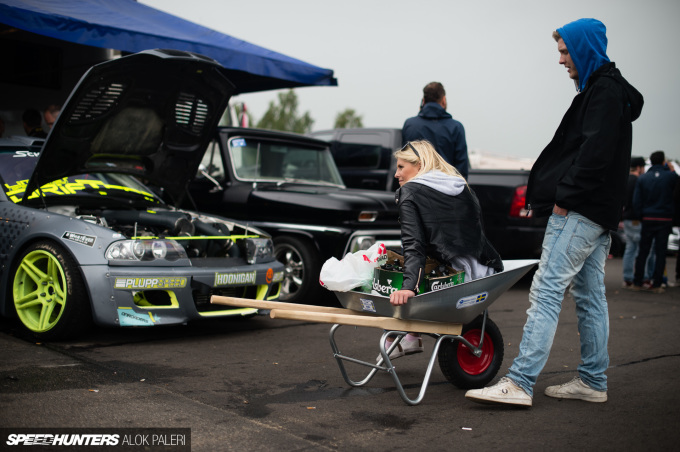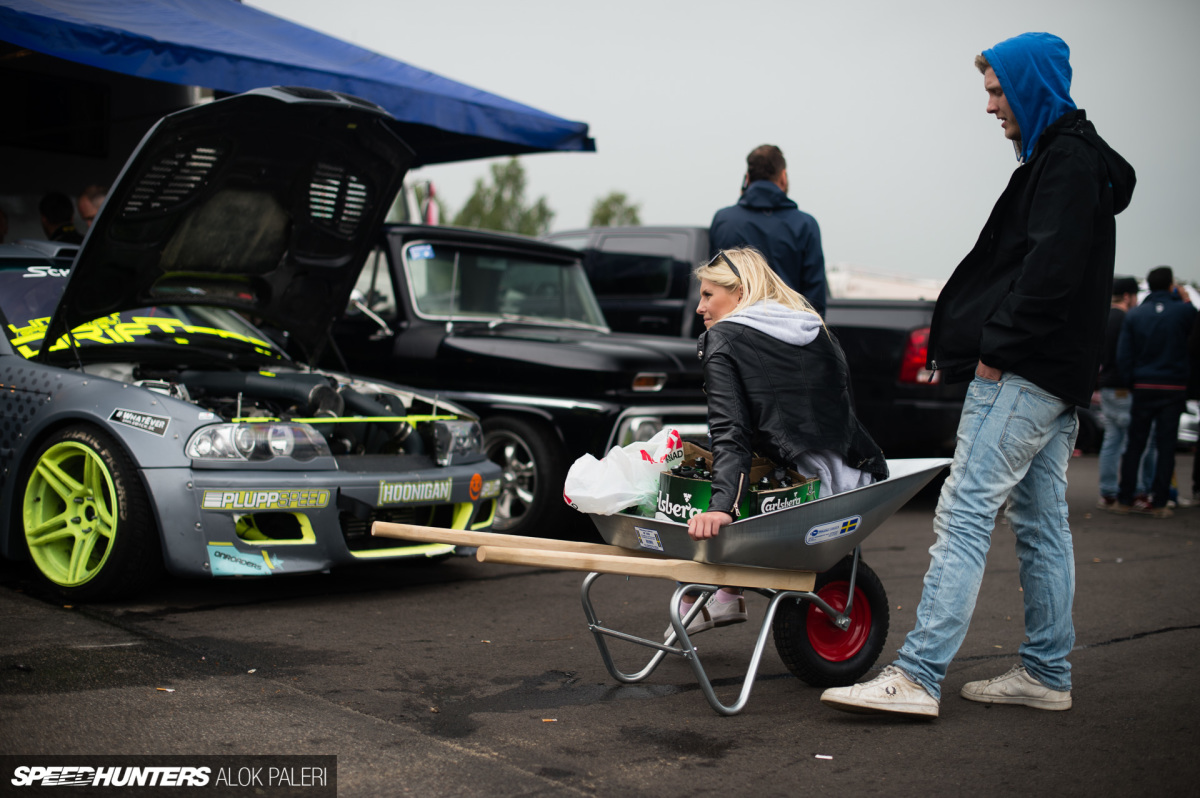 Even when it has nothing to do with cars.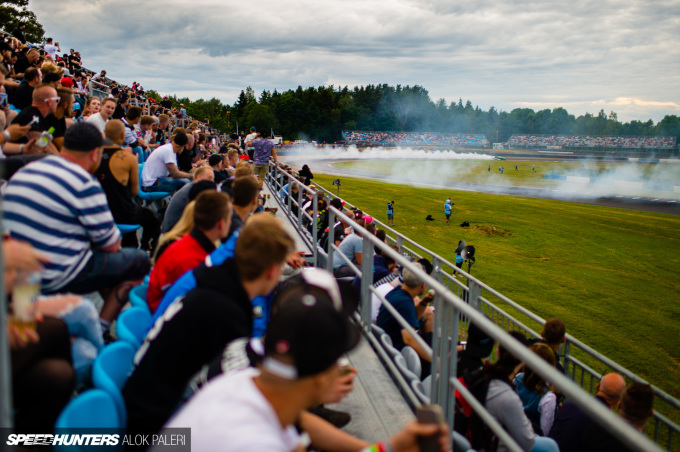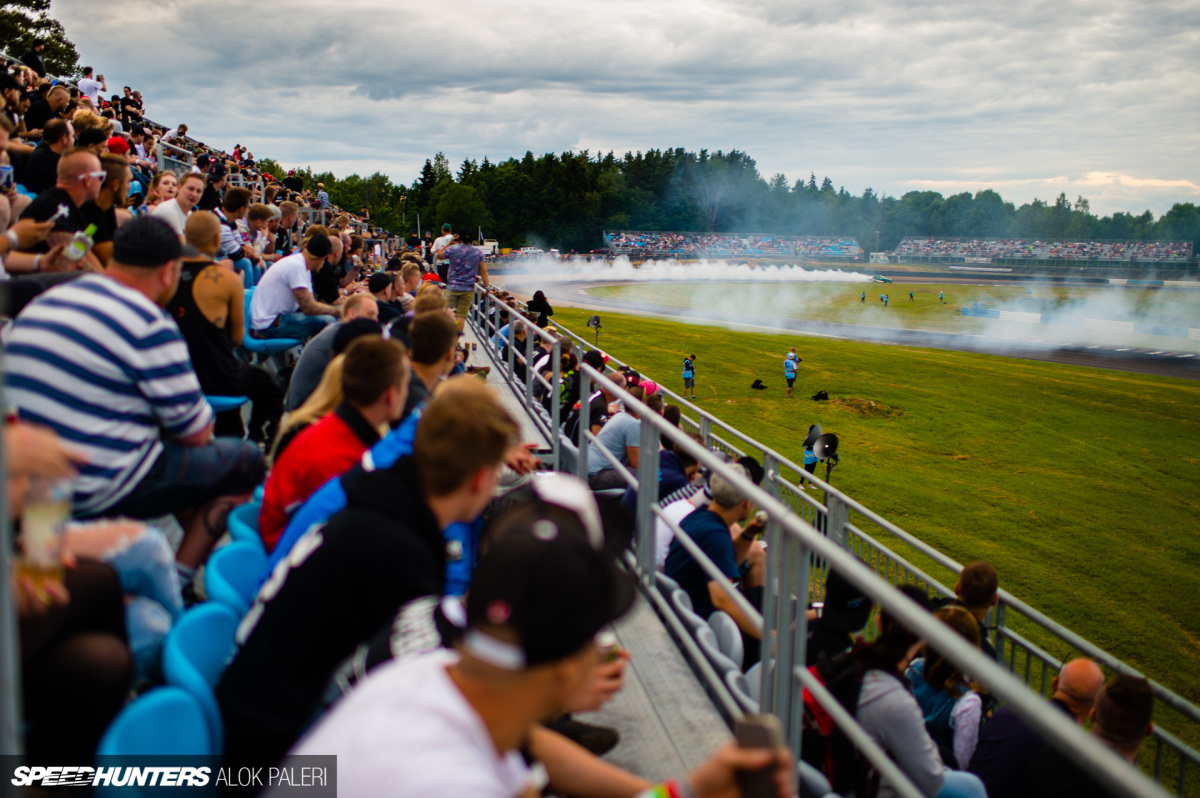 The section of the track where the Breisladden competition (read: big smoky drift) was going to take place was where most of the spectators parked themselves, and for good reason.
Of course, it didn't stop many drivers from letting it all hang out entering the relatively quiet start/finish straight.
The Gatebil armada of tow trucks and rescue cars were in full form all weekend.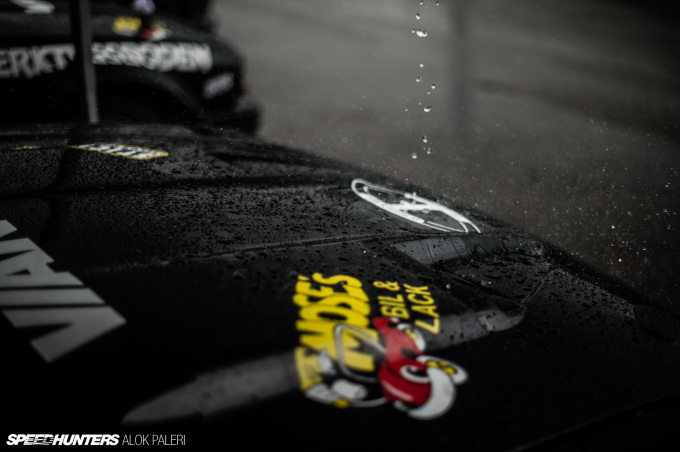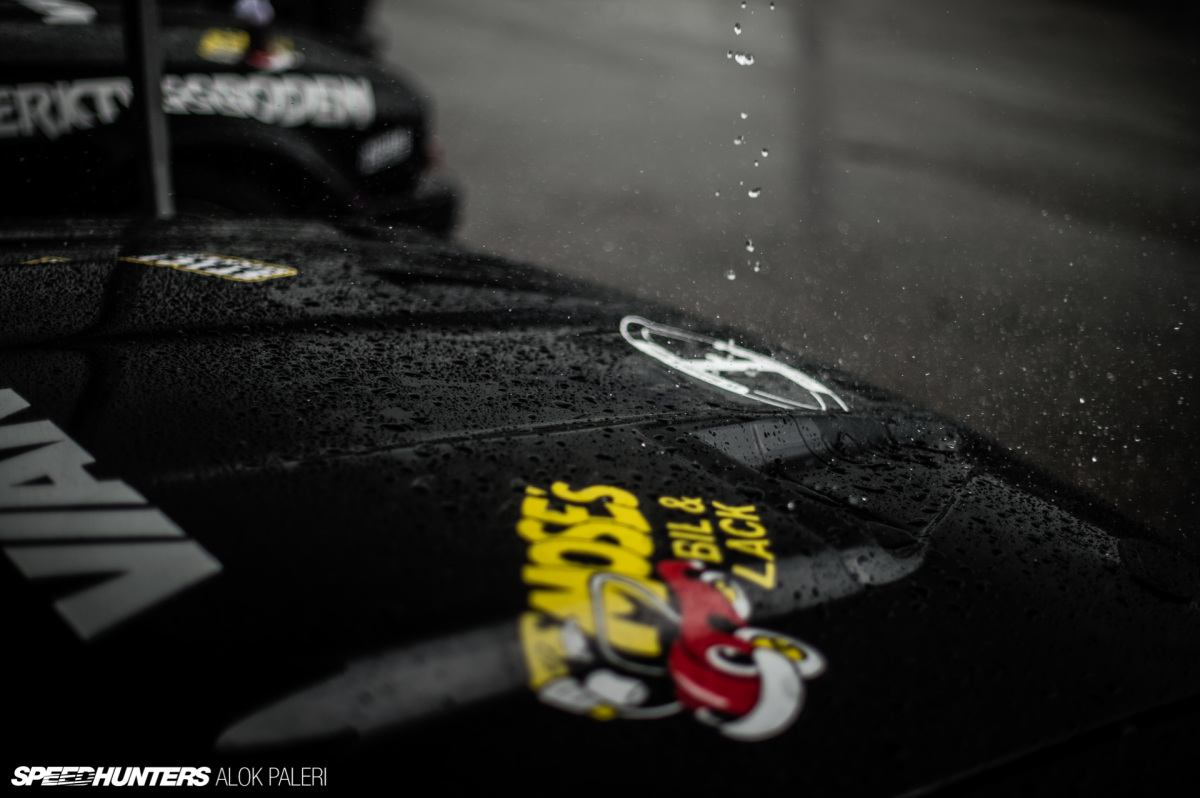 On Saturday the skies opened up big time. Most teams retreated, especially those running time attack cars.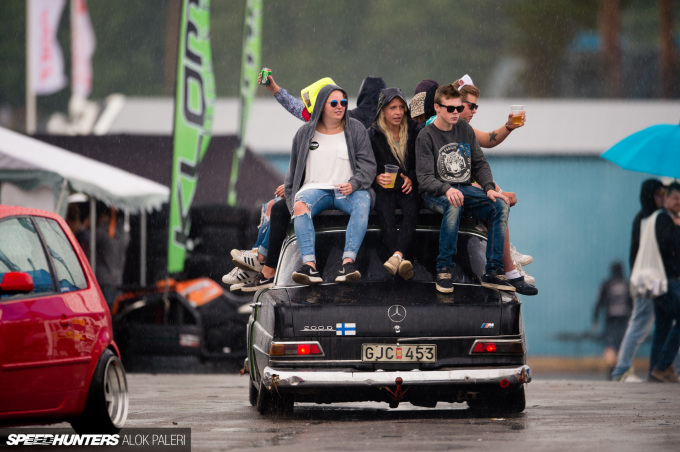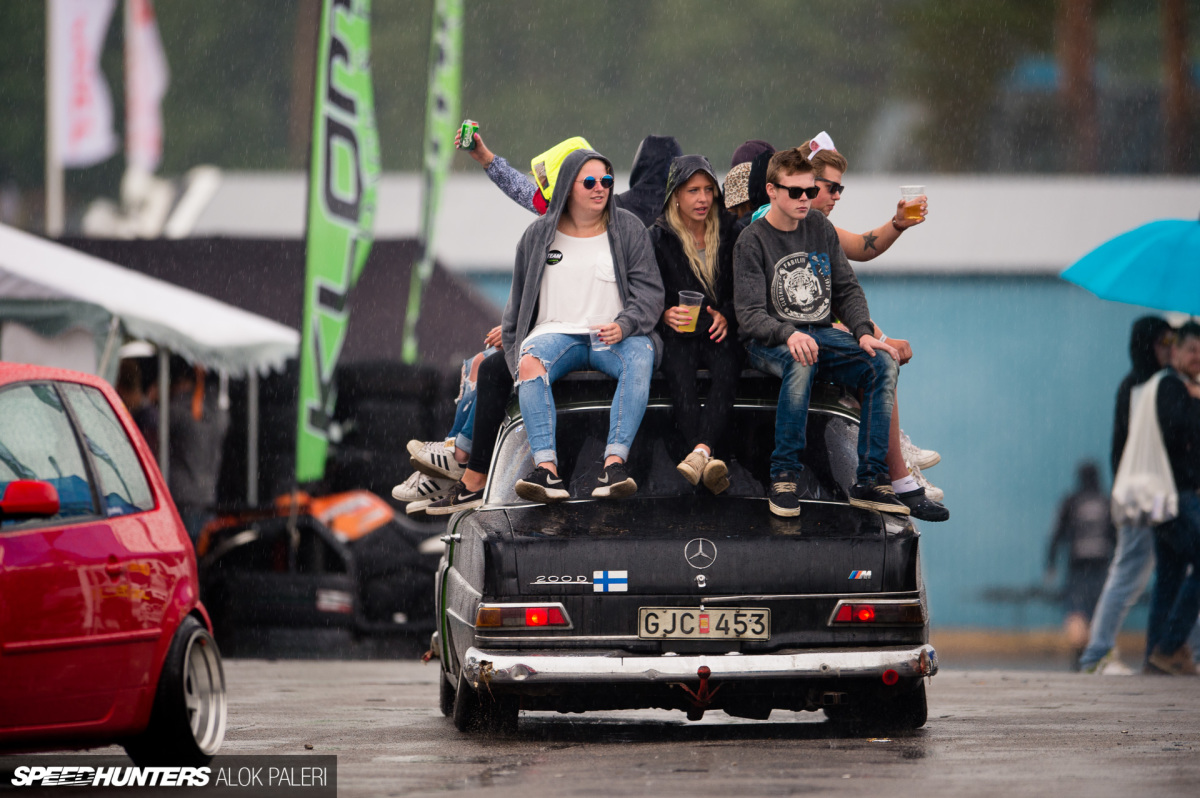 But the Gatebil Spirit still shone through.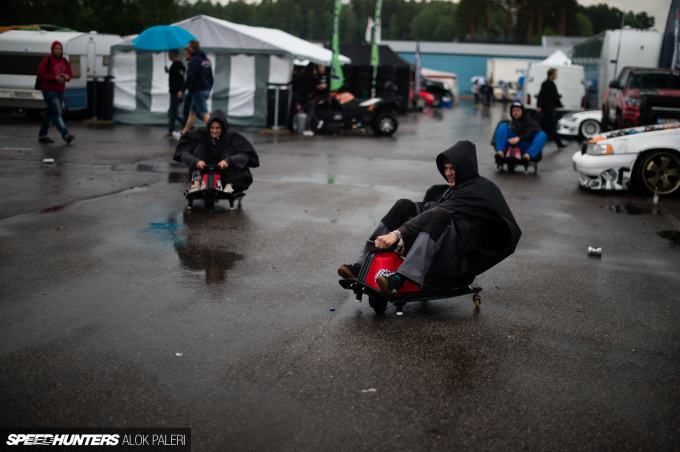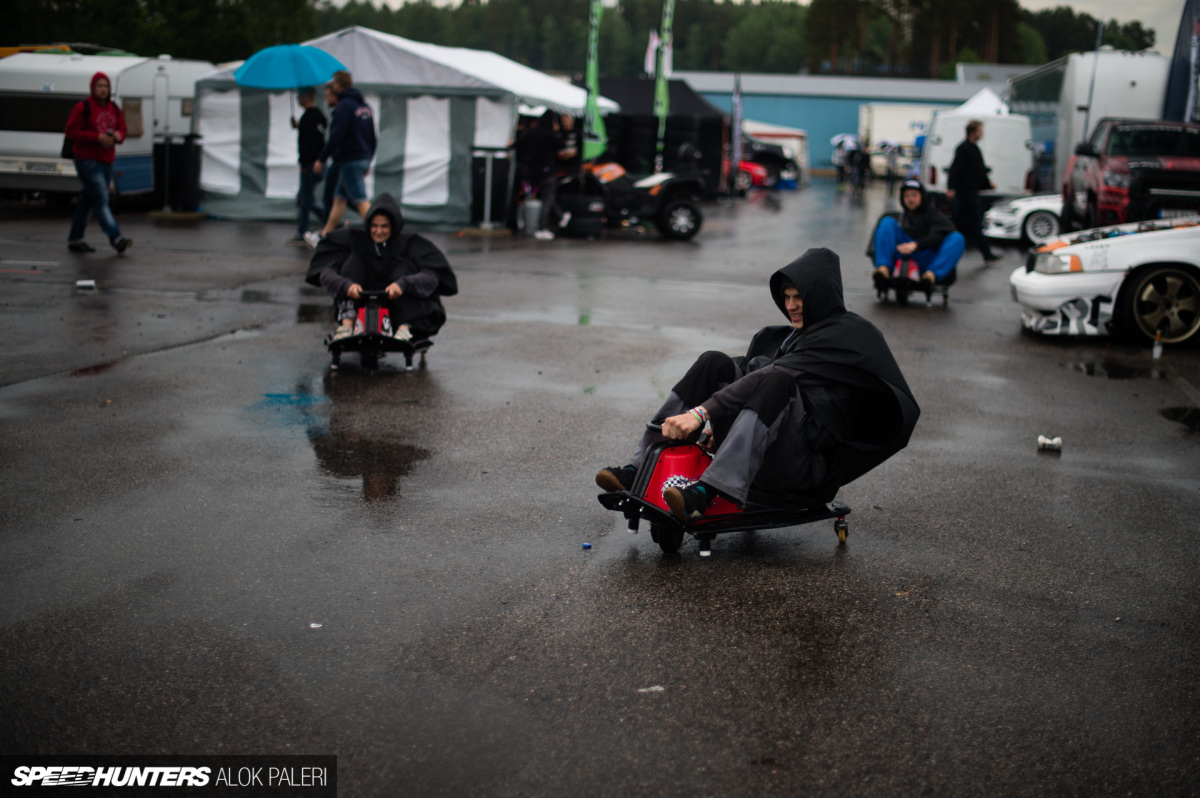 Rain? What rain?
The rain combined with all the rubber that had previously been laid down made the track super slippery. That didn't stop the drifters from heading out and sliding about though.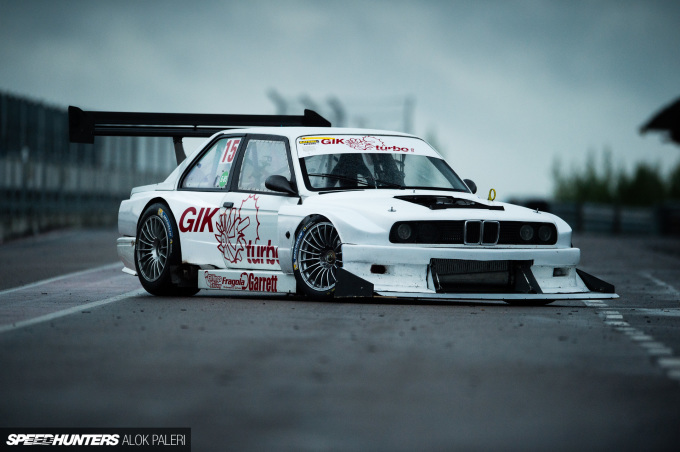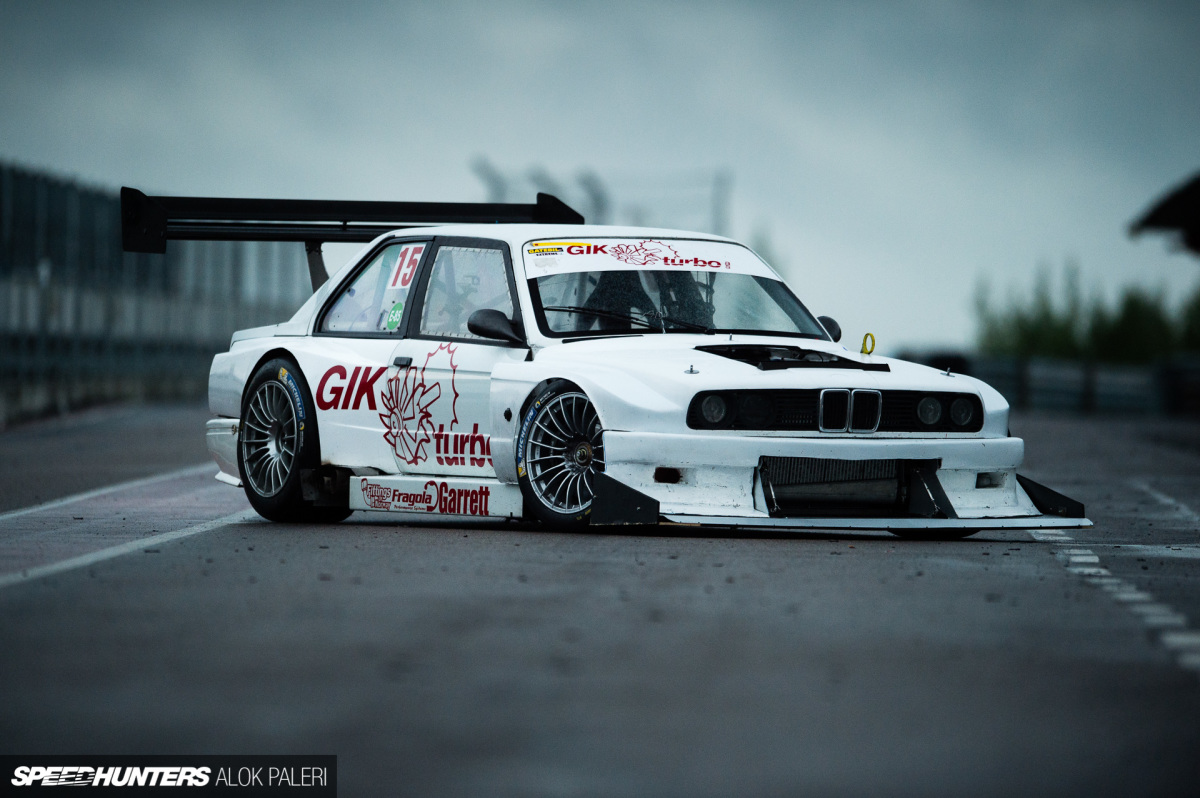 Before all the good light was gone, I rushed to the paddock to quickly shoot some pictures of this ex-DTM E30 which Bryn once spotlighted. The raw, function driven, almost homebuilt-style engineering of this turbo, 1000+hp beast completely captured my attention. The fact that the chassis was originally raced by Johnny Cecotto was a nice bonus too!
For whatever reason I was extremely fatigued on Saturday, so I spent most of Sunday morning walking around the gravel paddock.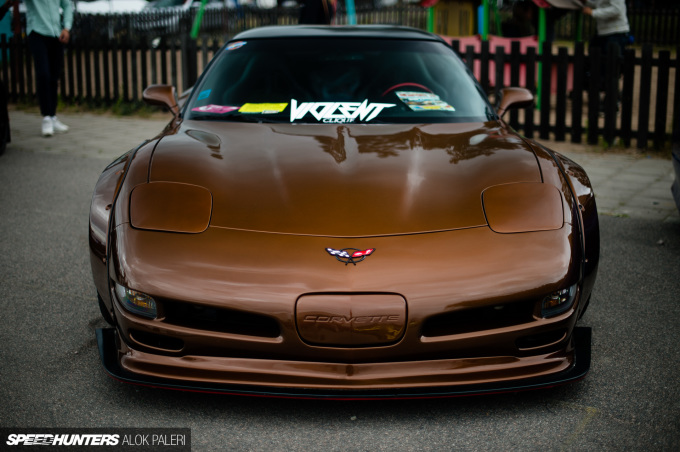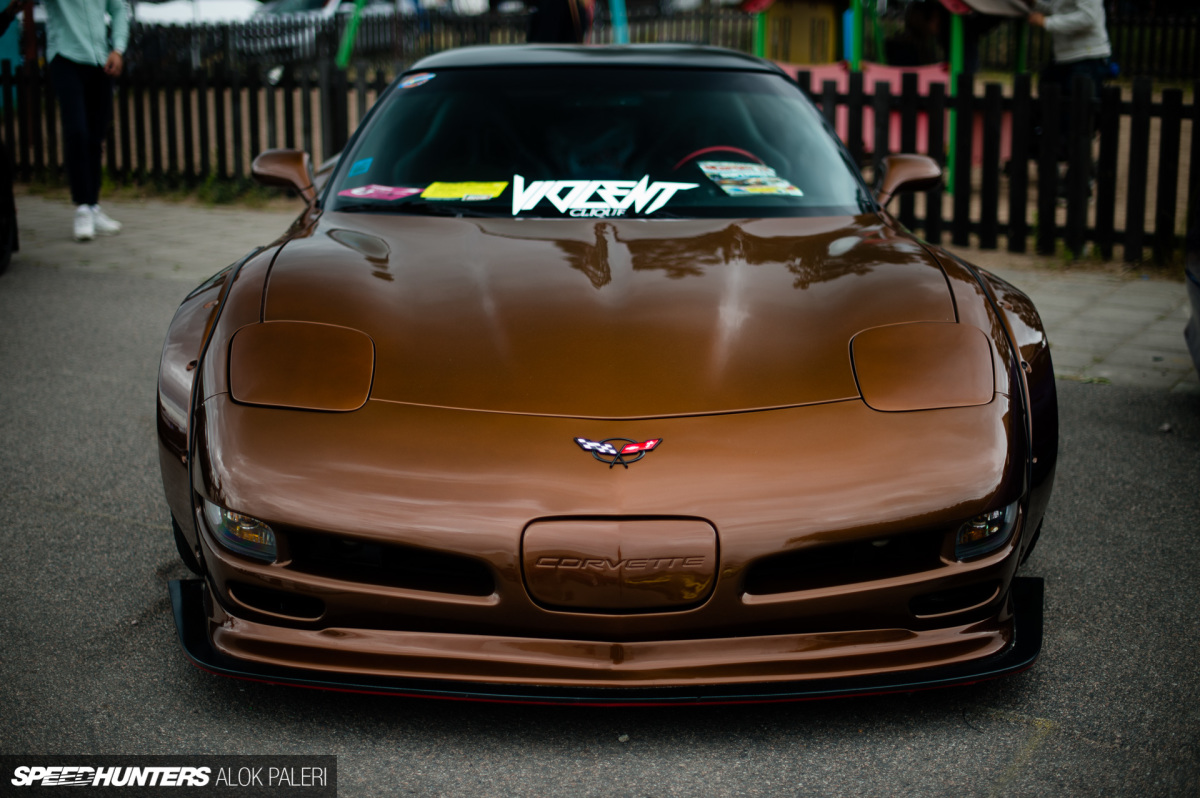 This overfender-equipped 'Vette was simply mint.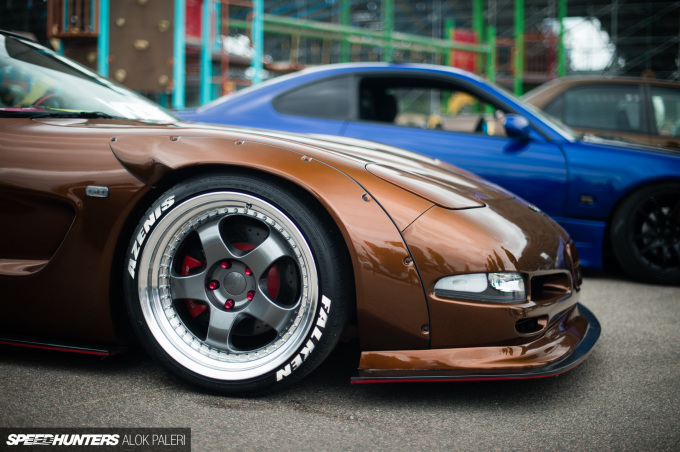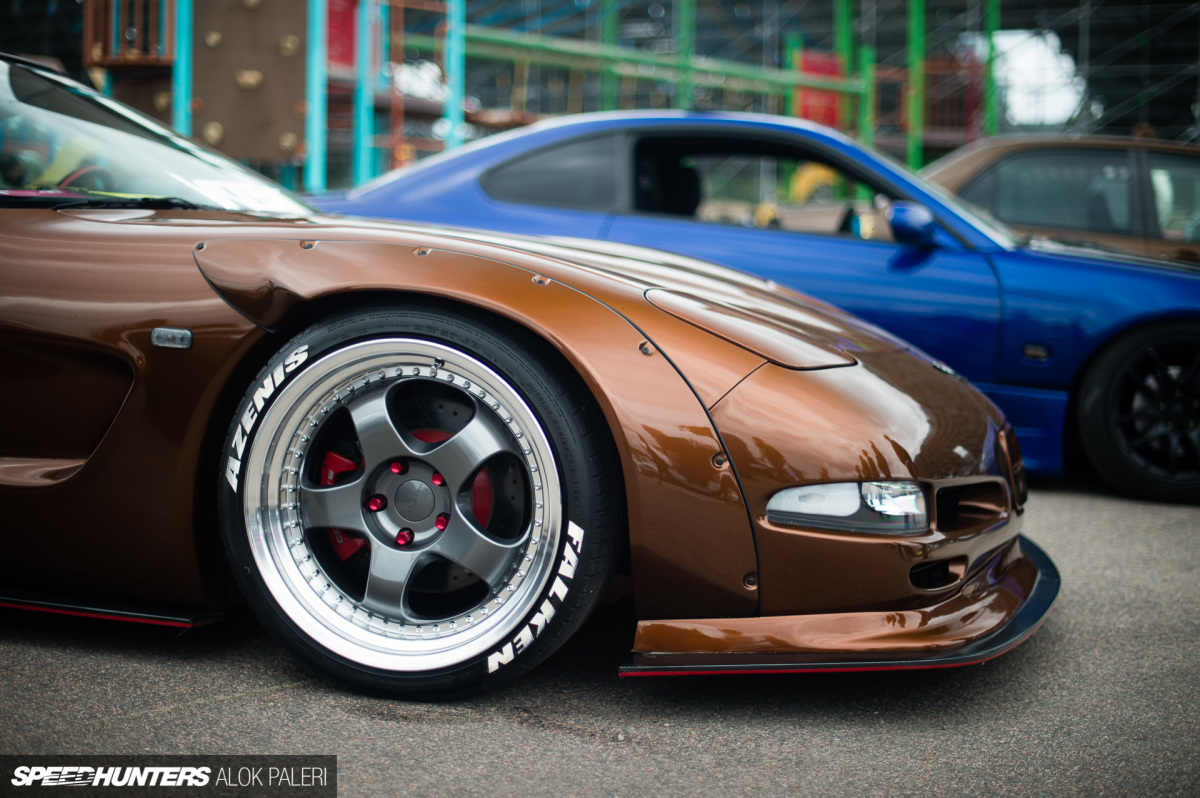 Slightly dropped on Work Meisters and shod with Falken rubber, it totally looked the part.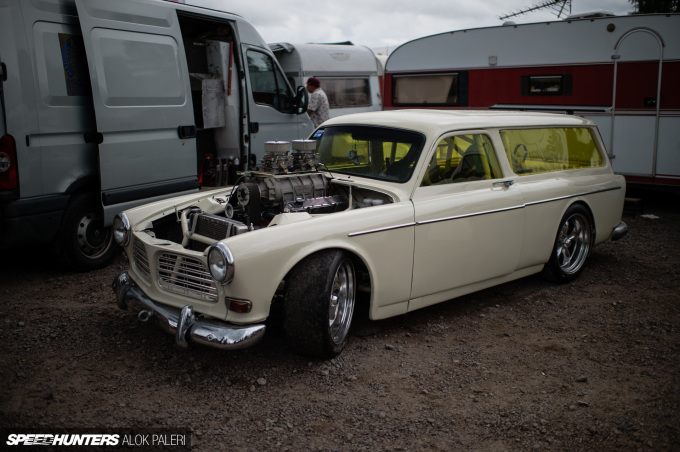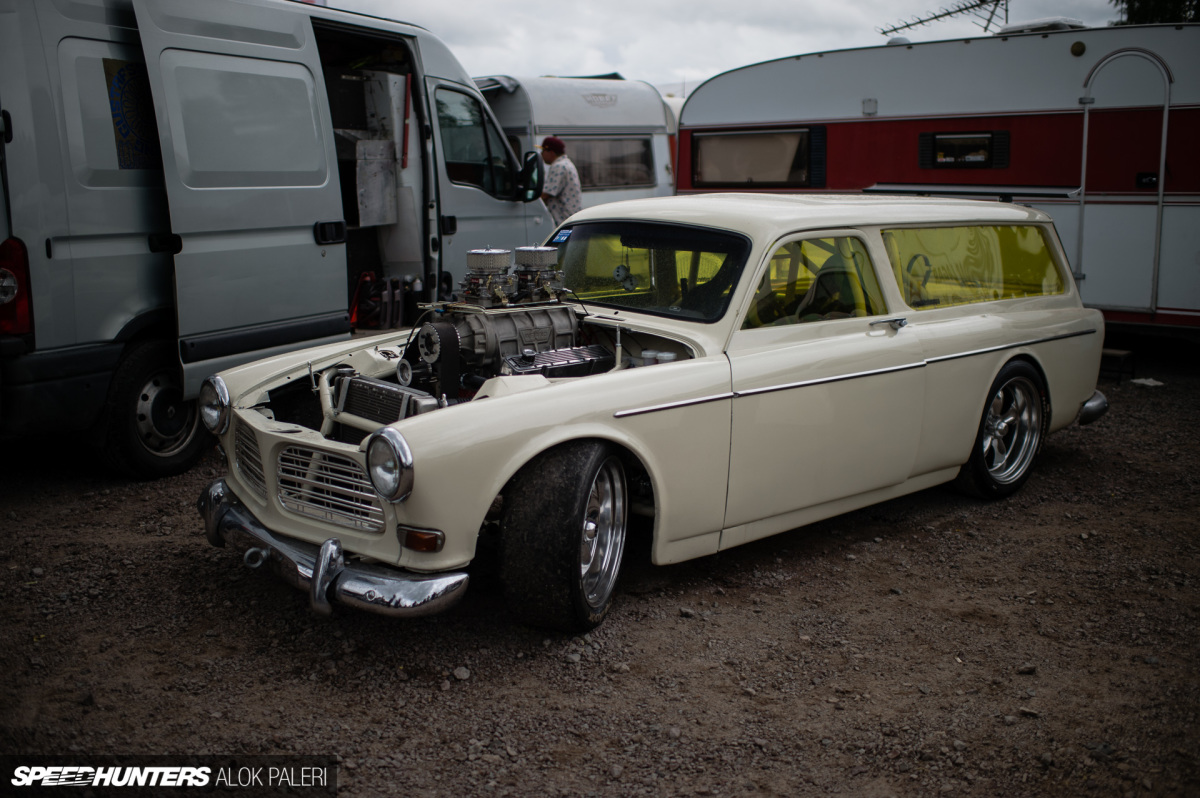 Gatebil is always good for surprises, and this Volvo Amazon with a thumping V8 and slicks was one of them.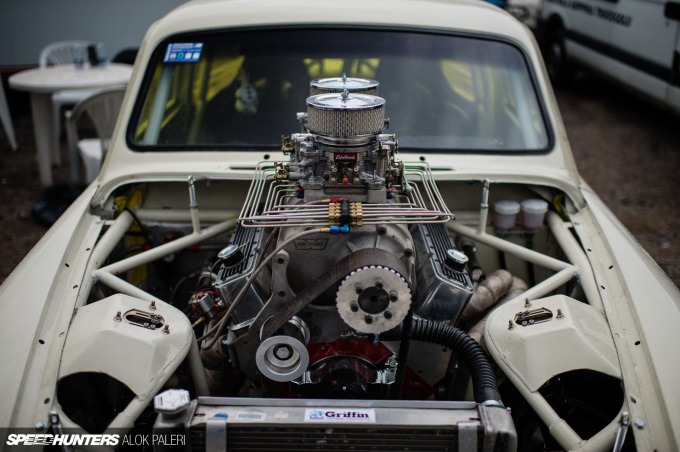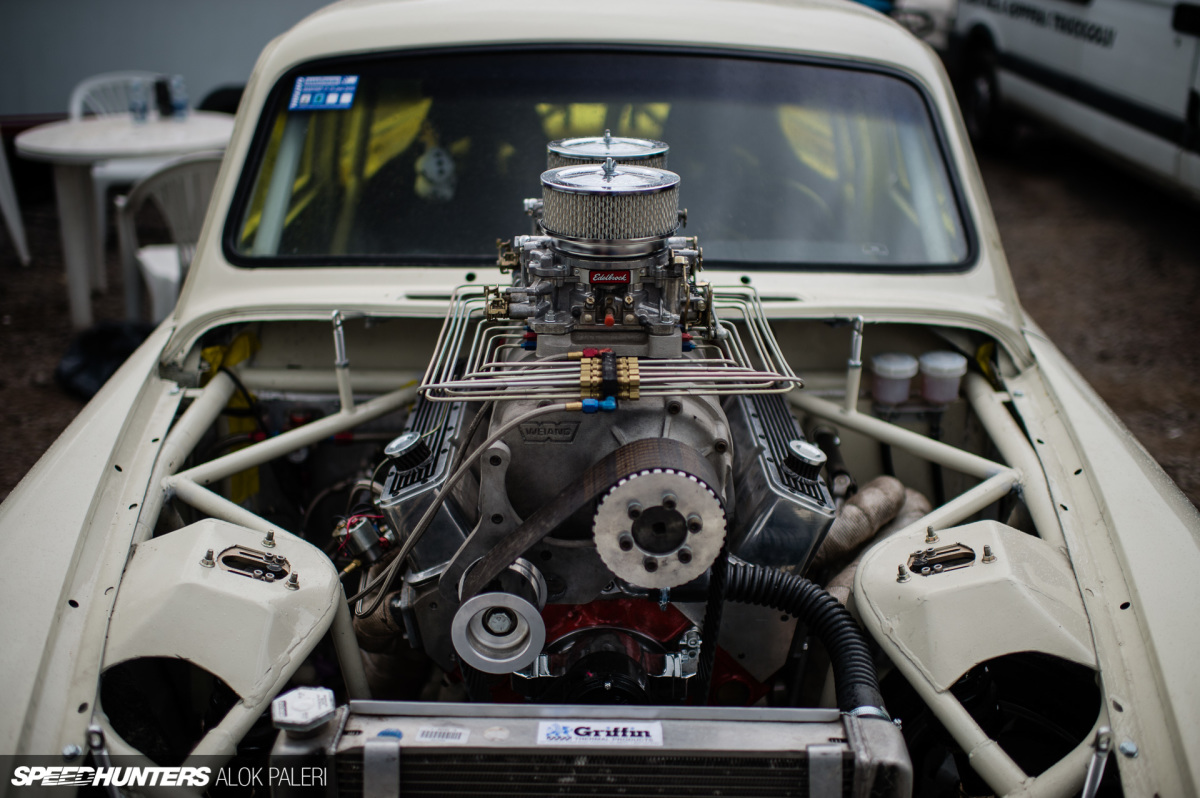 Not at all fooling around, it's all serious business here.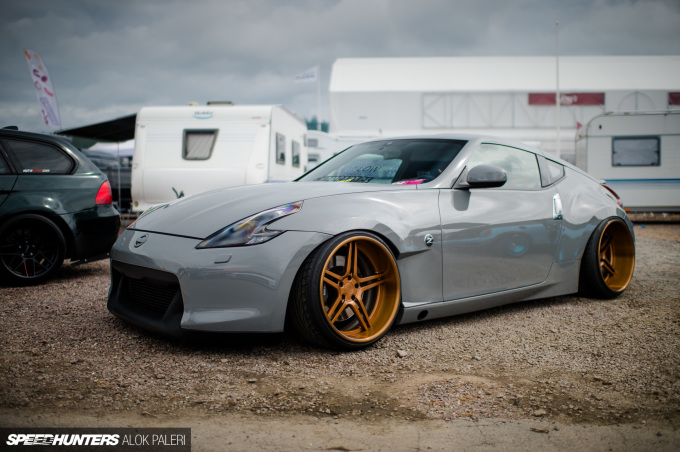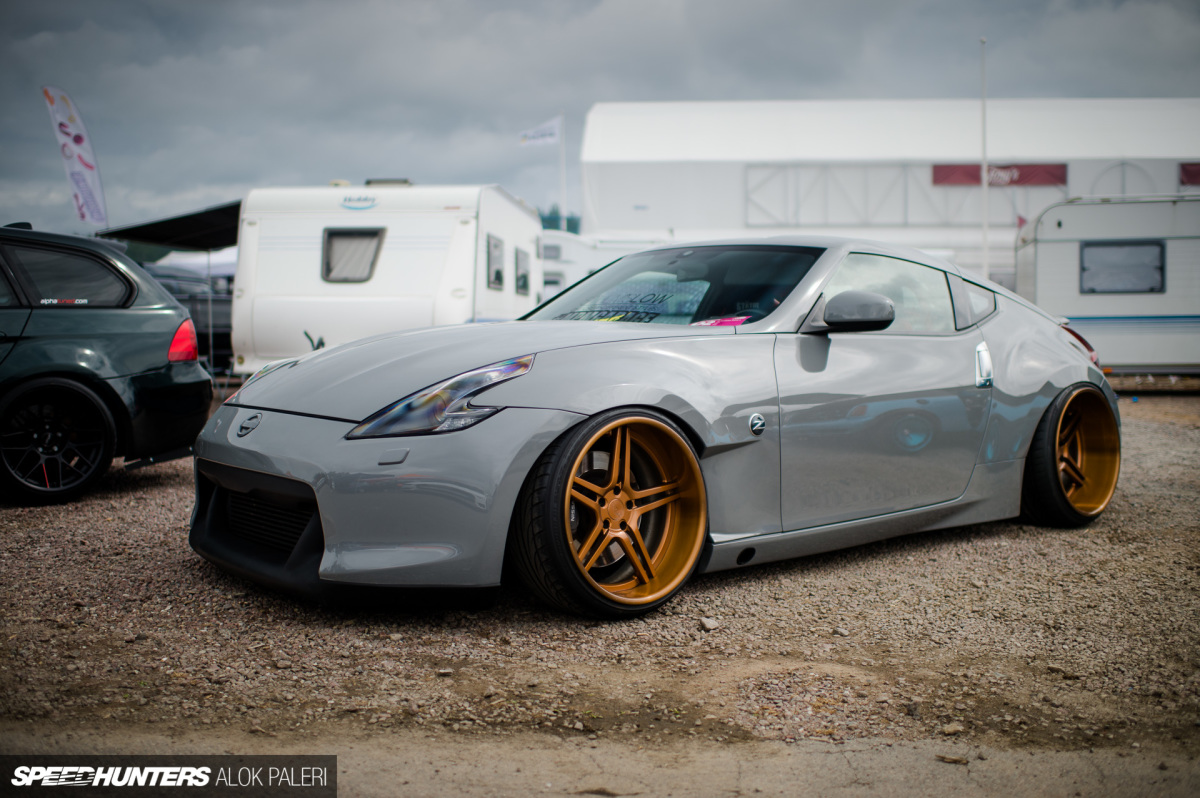 This slammed and widened Nissan 370Z was another car that hit the mark for me.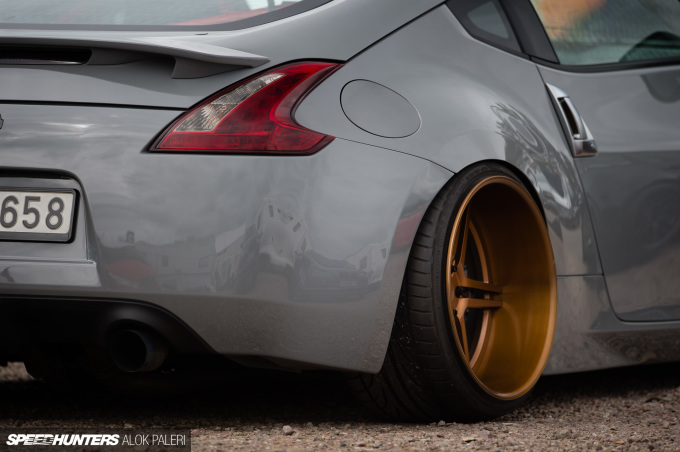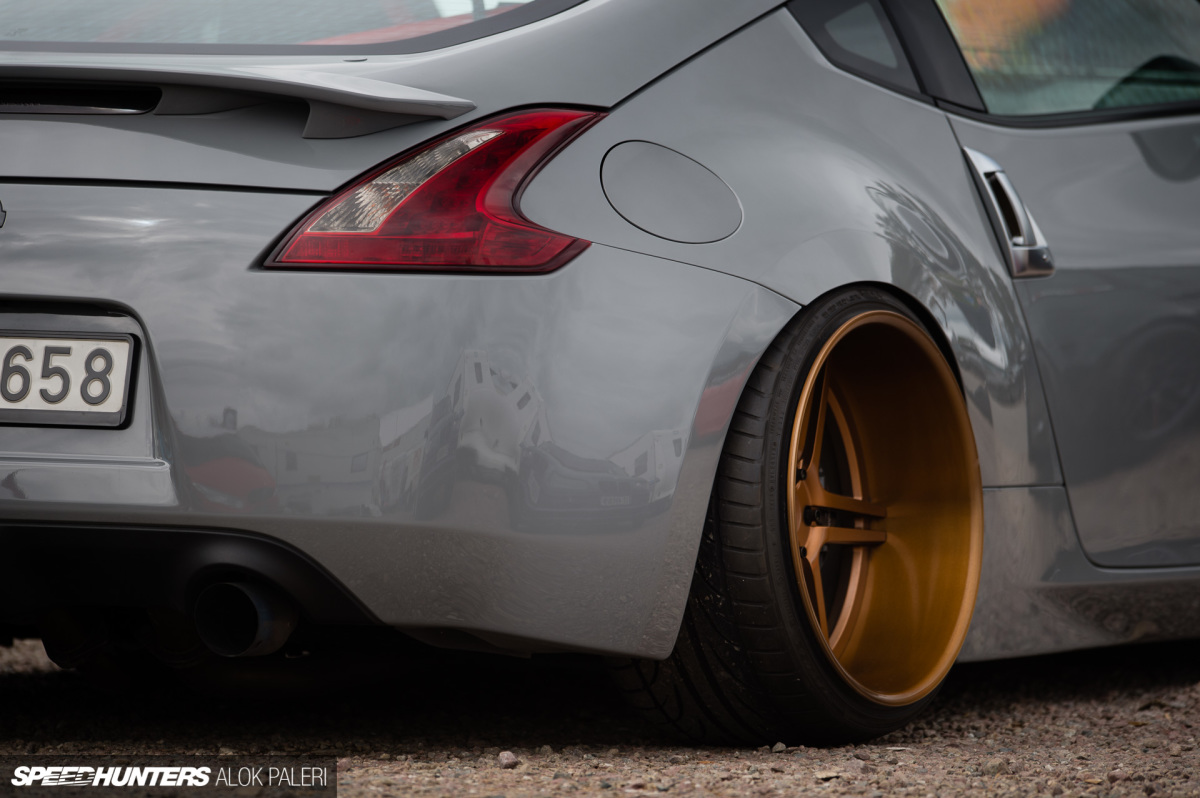 The execution was so good, it might as well have been OEM.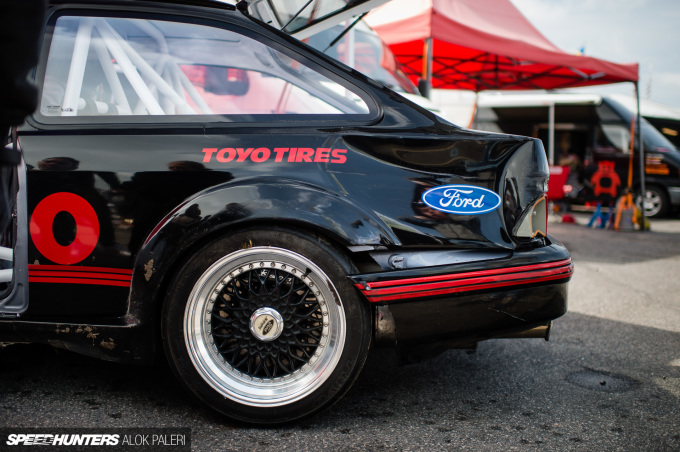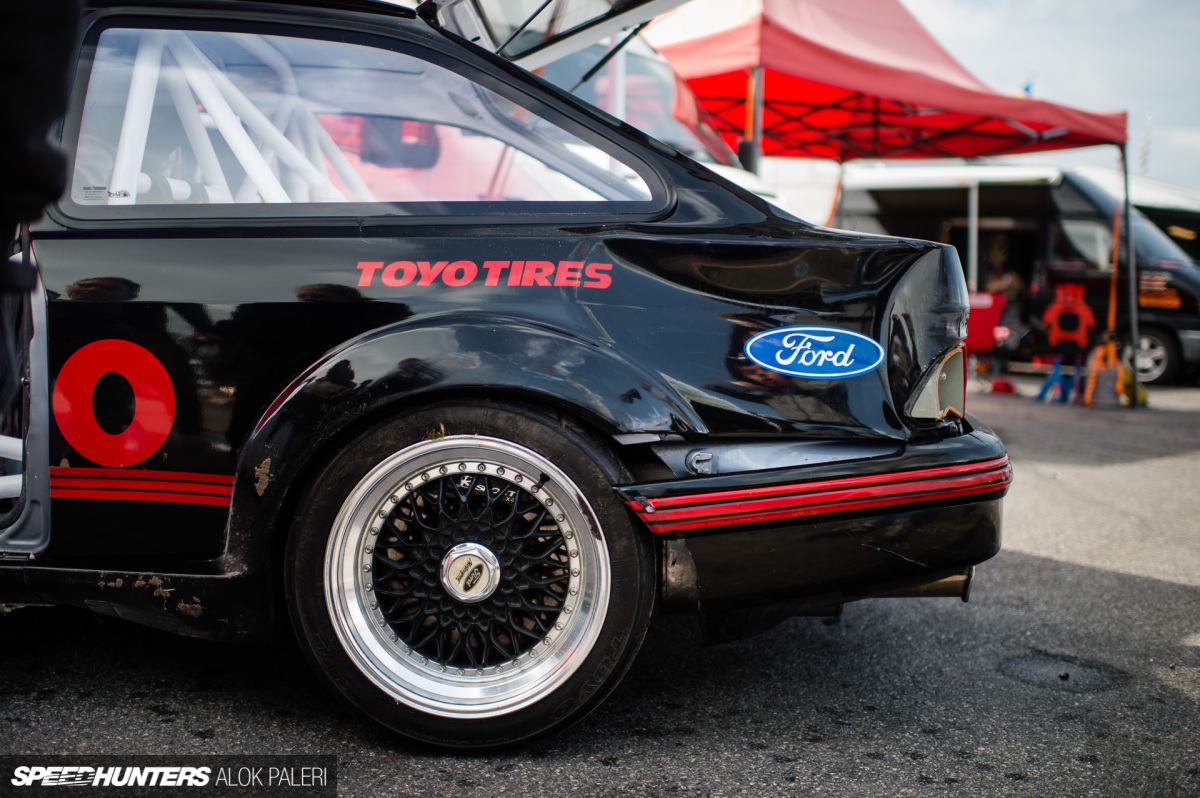 Some cars were already sporting battle damage.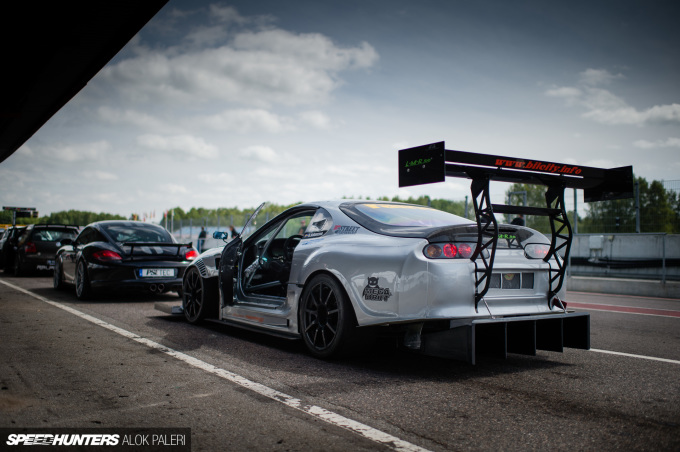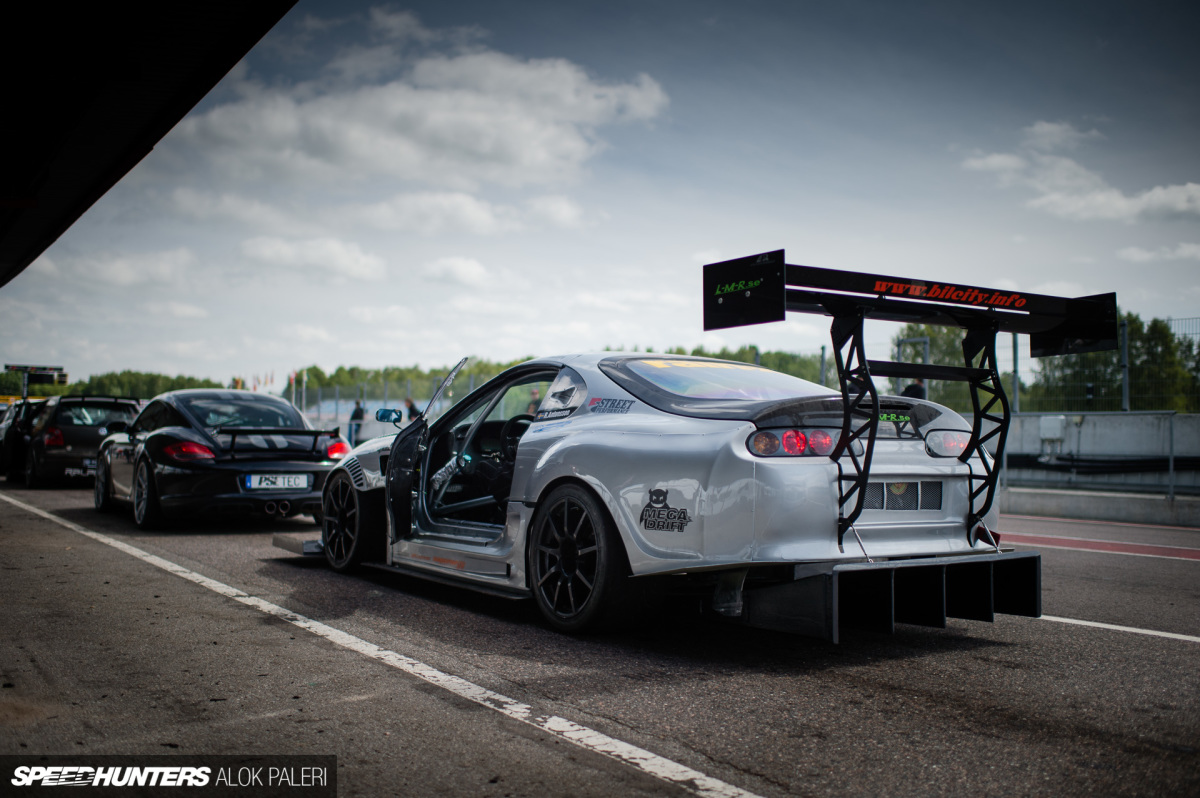 After spending all this time in the drift scene, it's so weird seeing a Supra built to grip.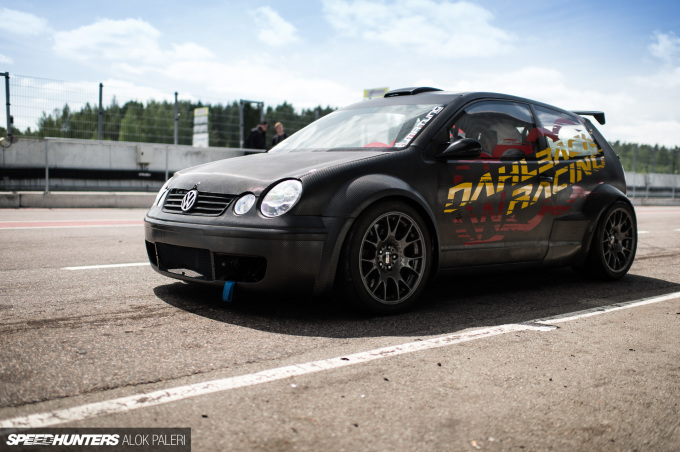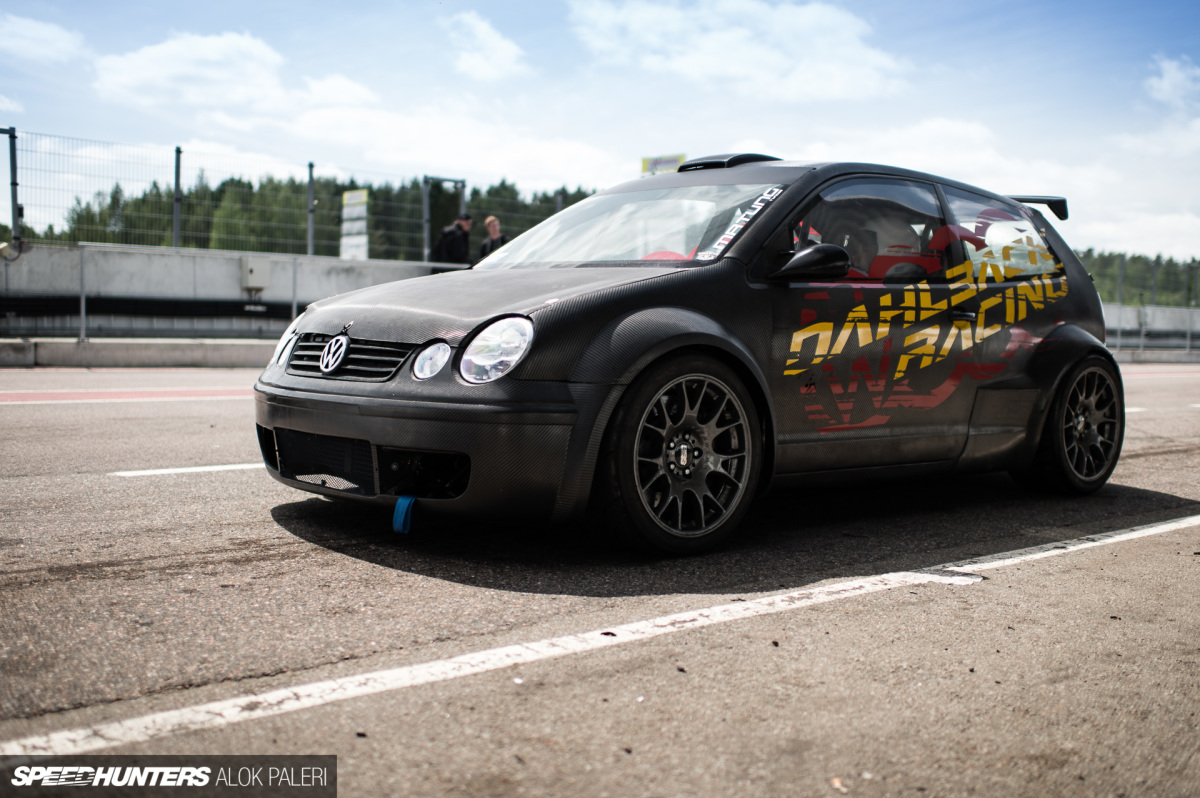 When I was in school back in the day, I remember watching RealPlayer videos of the 840hp Dahlbäck Golf IV. Seeing this carbon wide-bodied Polo from Dahlbäck brought back a lot of those memories. RealPlayer… we've come a long way.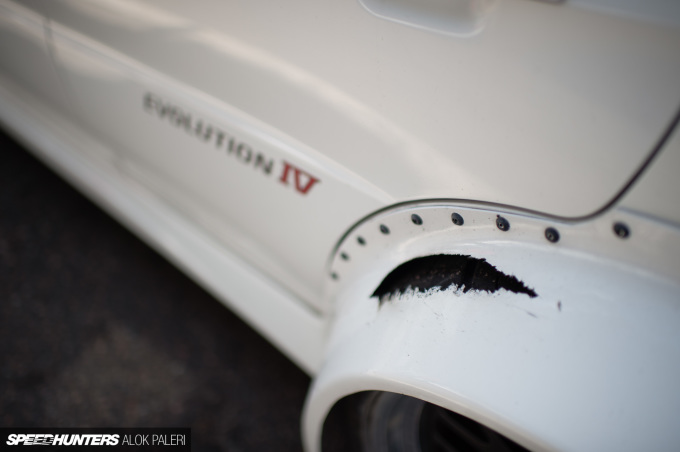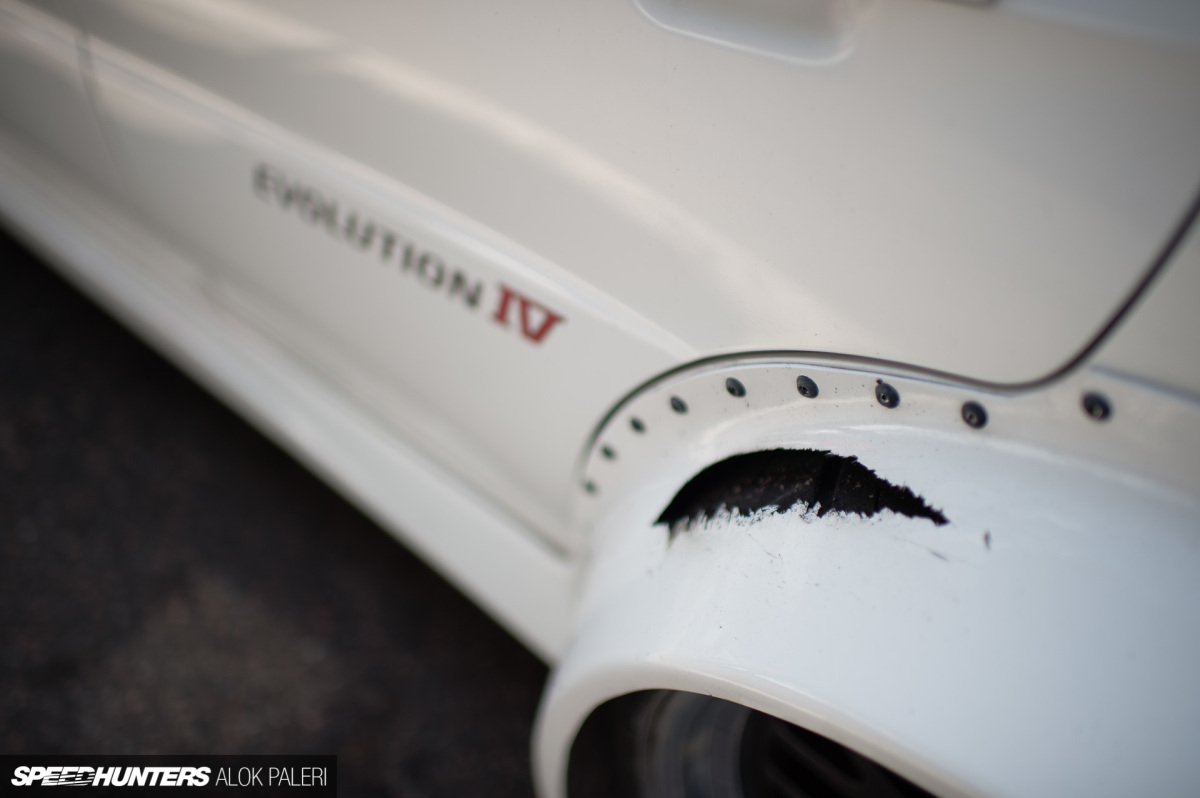 'I'm sorry officer, I didn't know there was any rubbing…'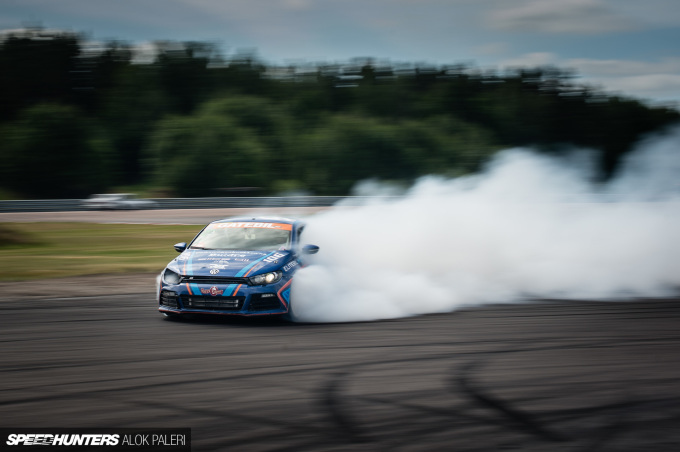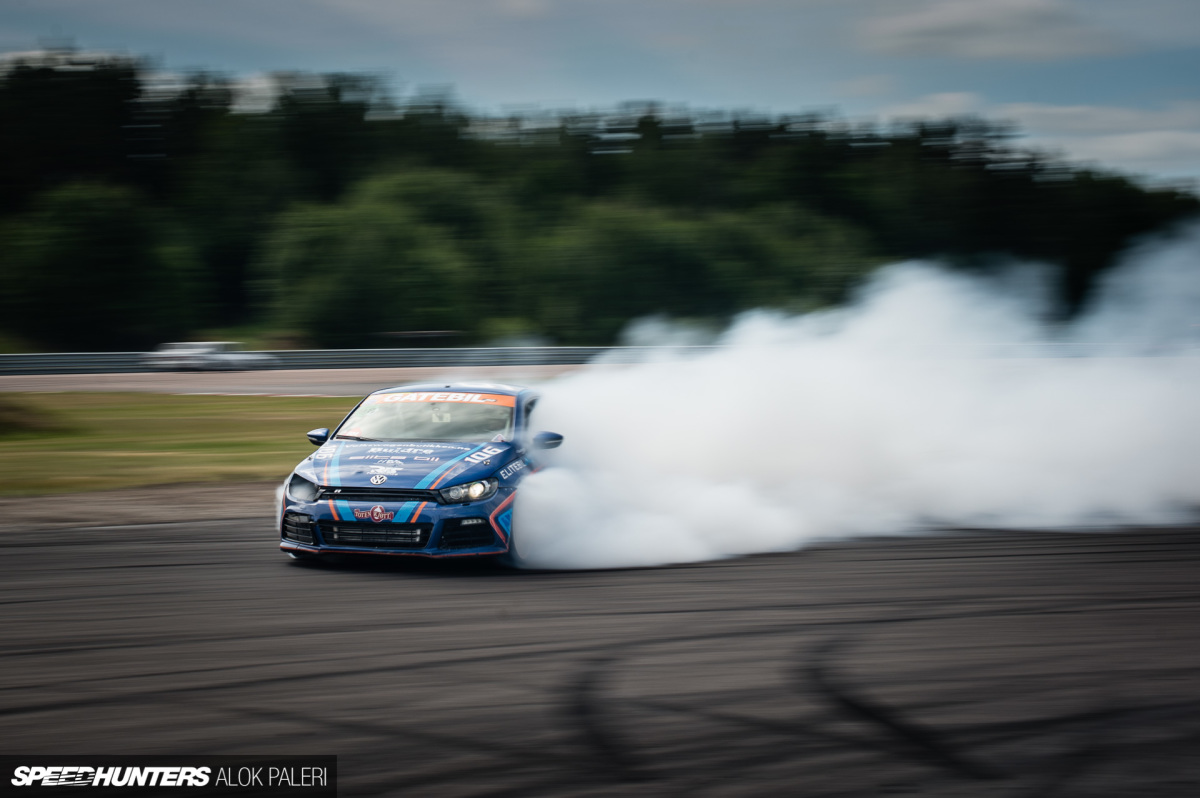 As I moved towards the final corner leading to the start/finish straight, resident 4WD slider Kenneth Alm smoked past in his Scirocco, pulverizing all four. At this point I realized I hadn't shot much drifting, so with some friendly guidance from our friend Henrik Oulie, I wandered out to the section of the track where the drift competition was to take place.
Our updated layout is now very gallery friendly, so I'm going to go ahead and exploit that feature for a moment…
I haven't shot this level of drifting since Gatebil Rudskogen 2015. Ah, how I missed the smoke!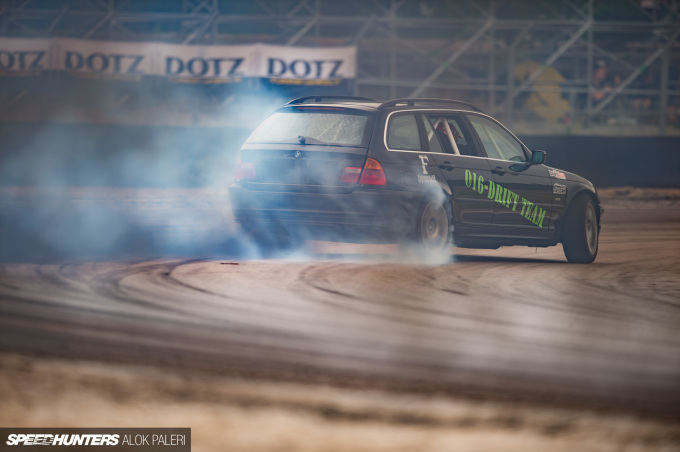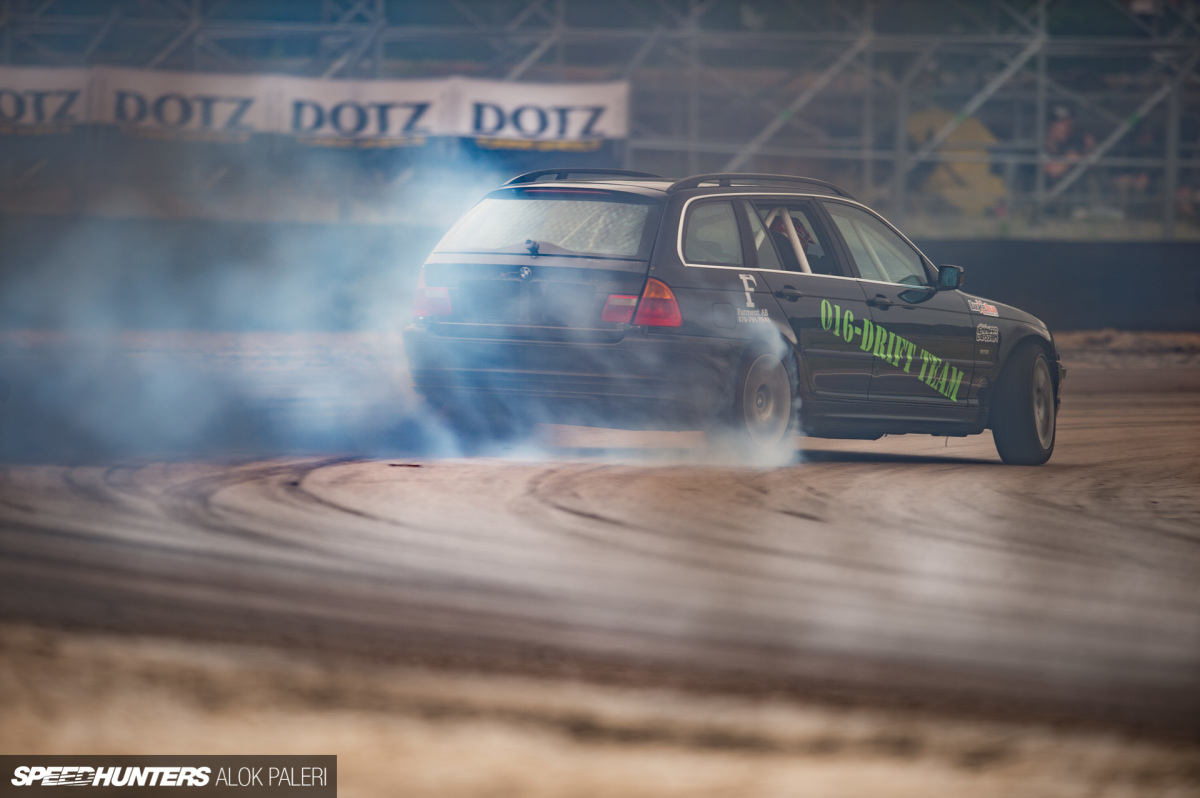 One immediate observation I made was just how many diesel-powered cars had entered the event this year. Often it was a such fluid mixture of black and white smoke.
During the media briefing Elle had mentioned to us that Breisladden was a big deal for everyone, so the drivers would be giving all they had. This meant that when someone went off, it was spectacular.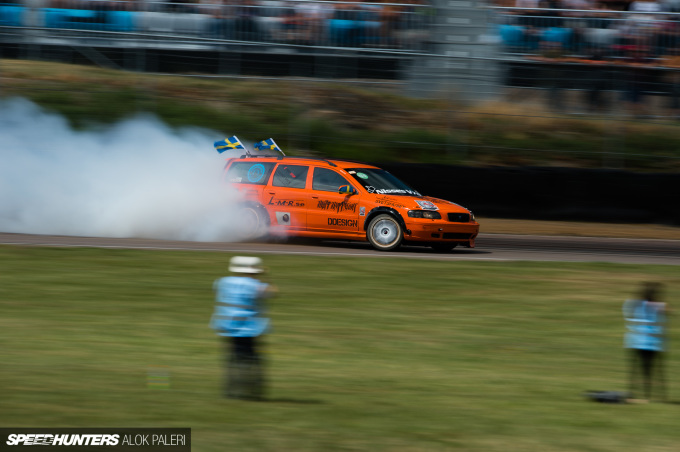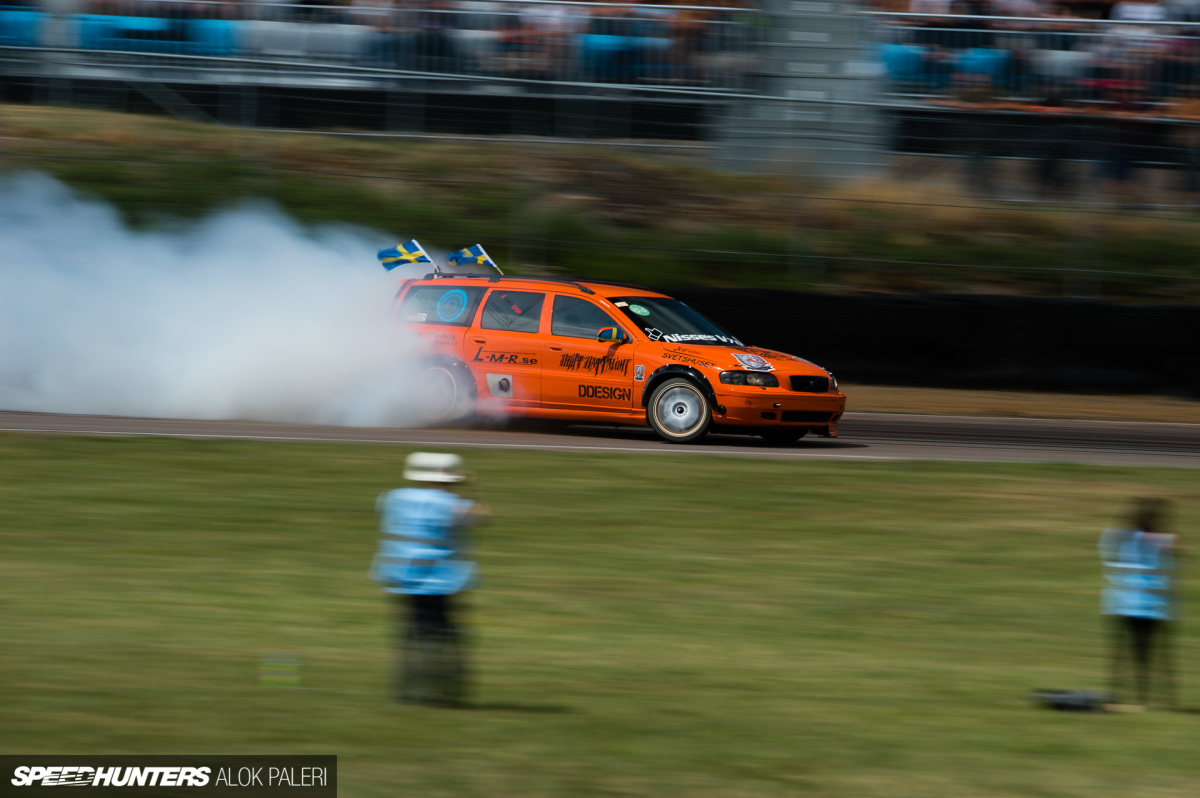 But that wasn't going stop anyone. As soon as this Volvo driver was back on tarmac, it was pedal to the metal and business as usual.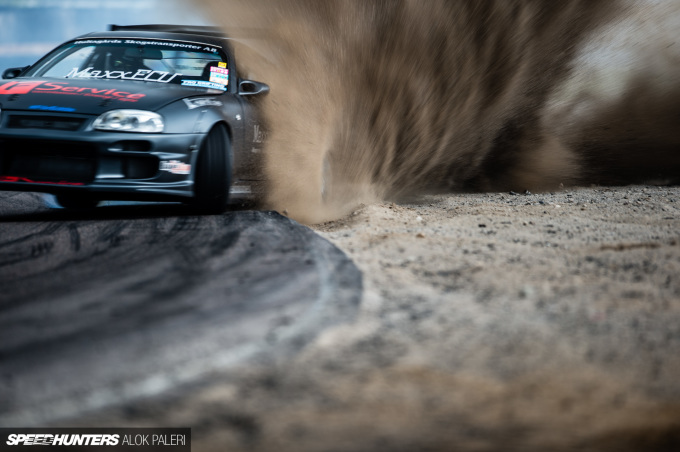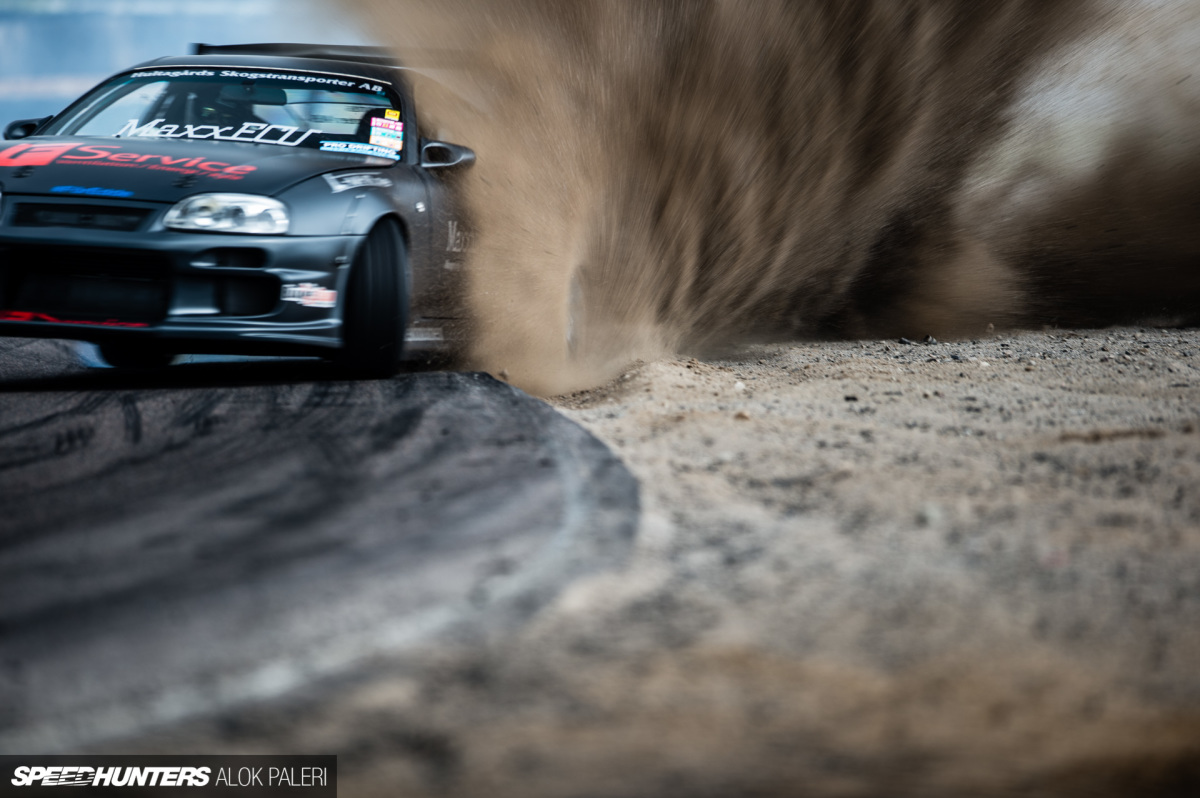 It wasn't the only car to go off either…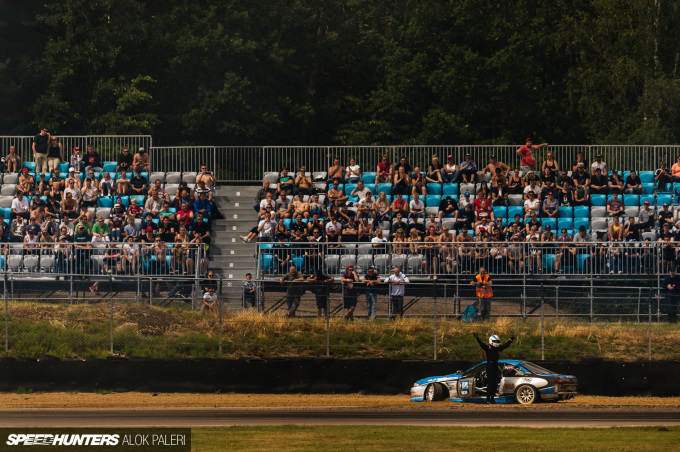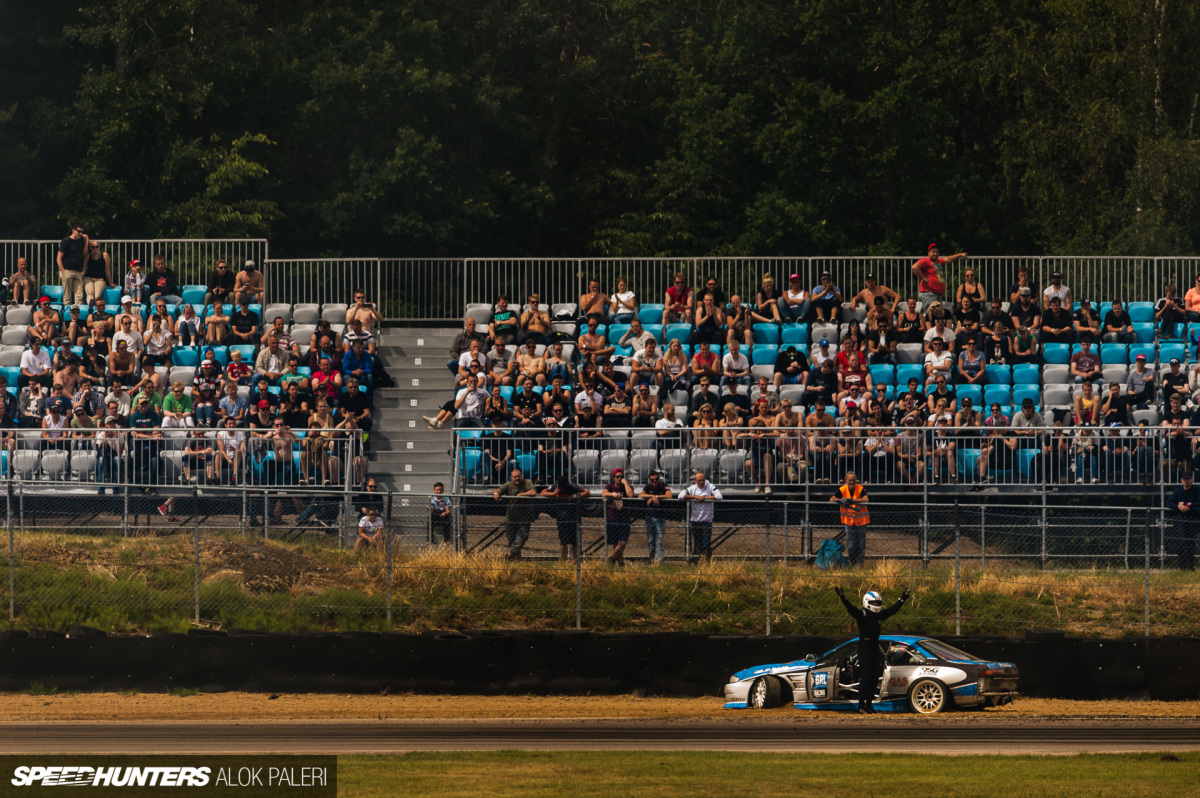 Uncrushable spirits.
I ate dust and small rocks again when the Drift Monkey Supra hit a dirt patch right in front of me halfway through the first fast left hander.
And I received another face full of it after Joachim Waagaard overcooked his run and ended his run right in front of me.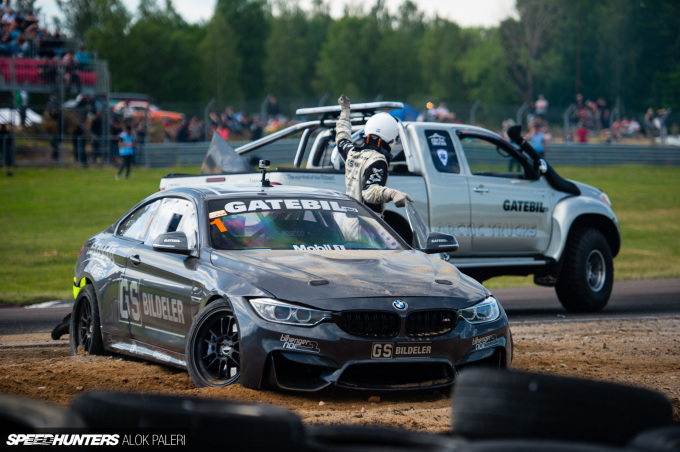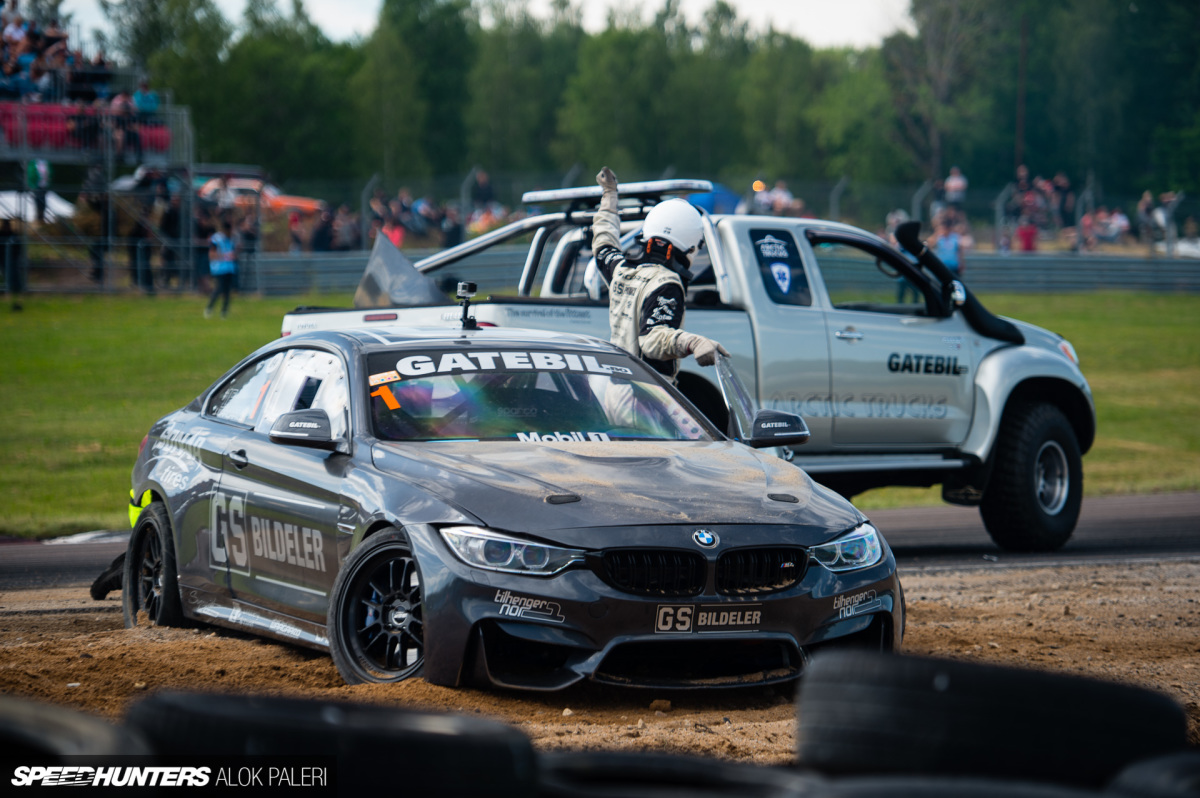 His car only suffered some cosmetic damage.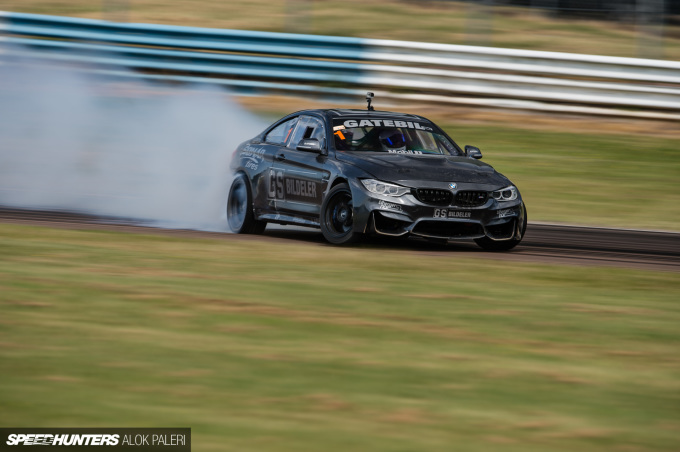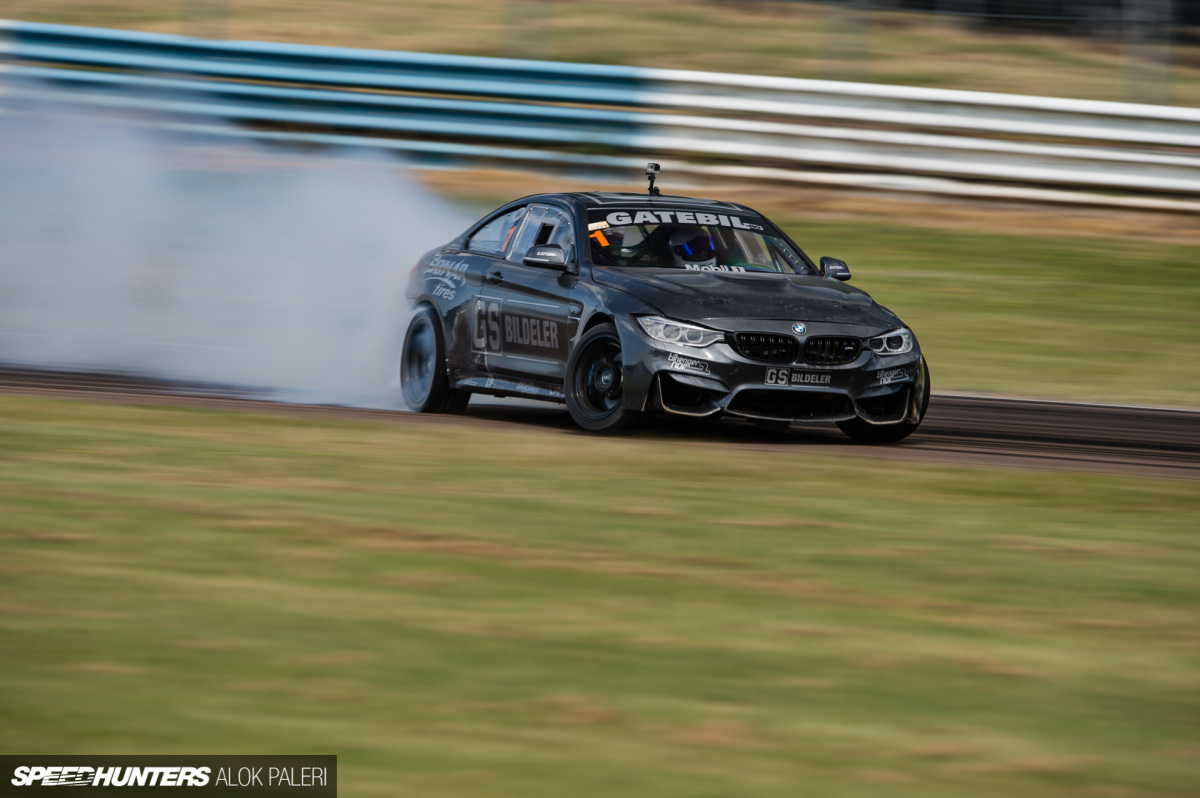 It didn't seem to bother him much. Once he was pulled free from the dirt, he continued to drift the rest of the track.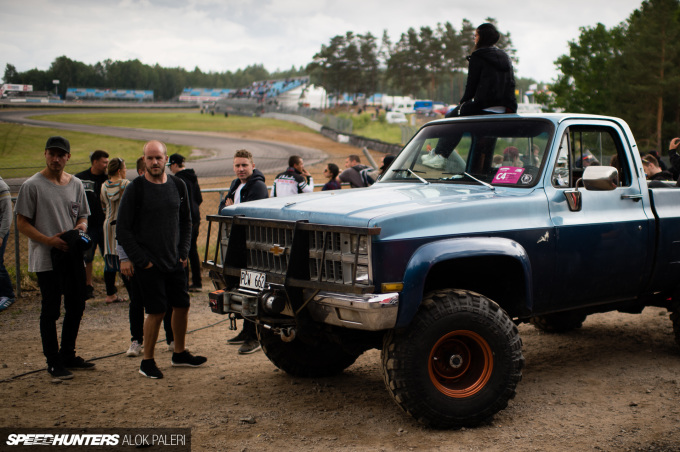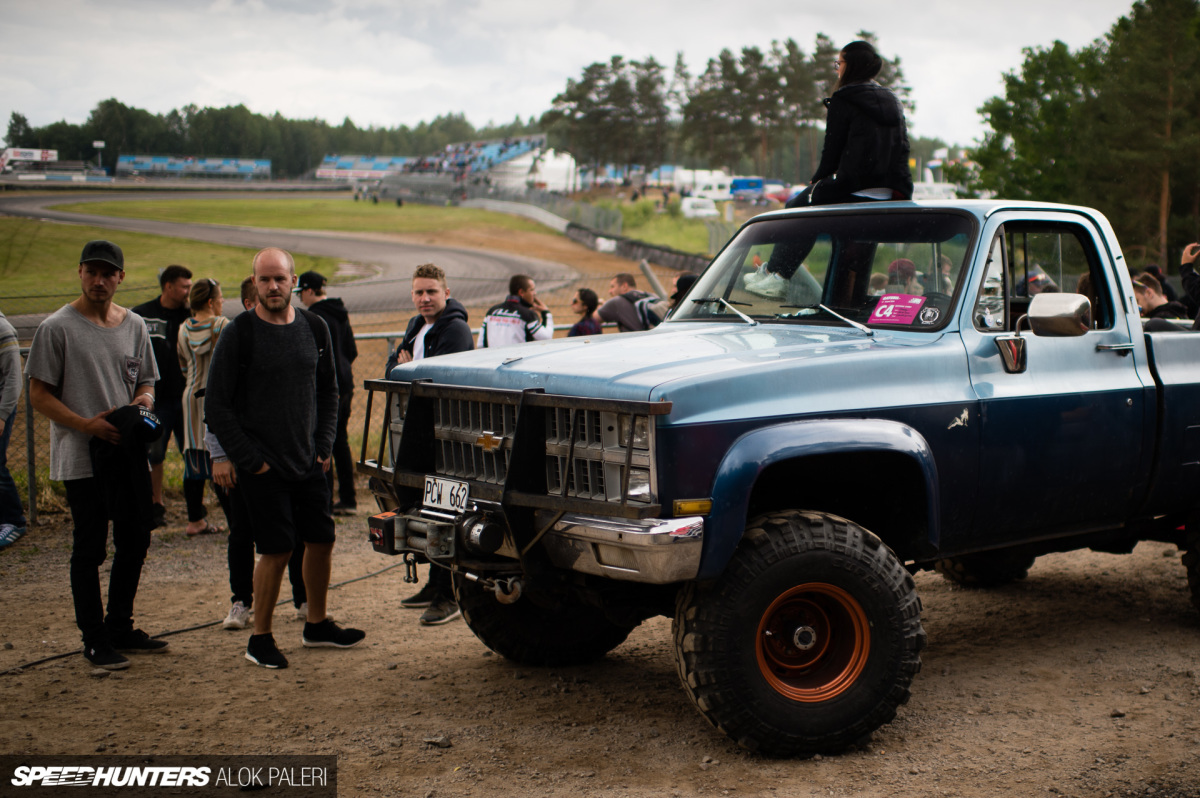 Due to the time constraints, I couldn't stay till the very end, so I headed back to the paddock.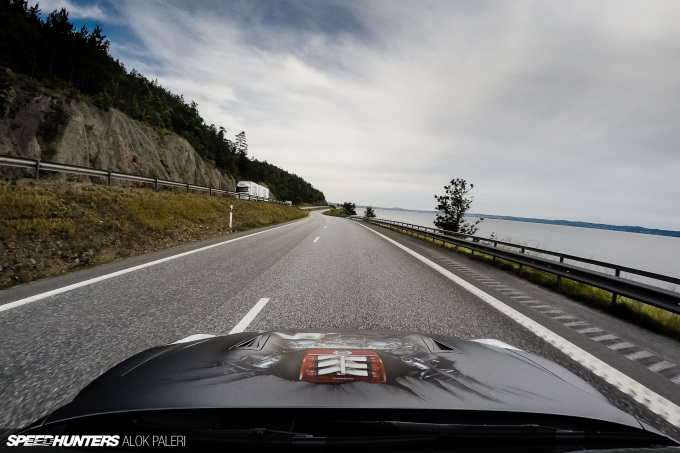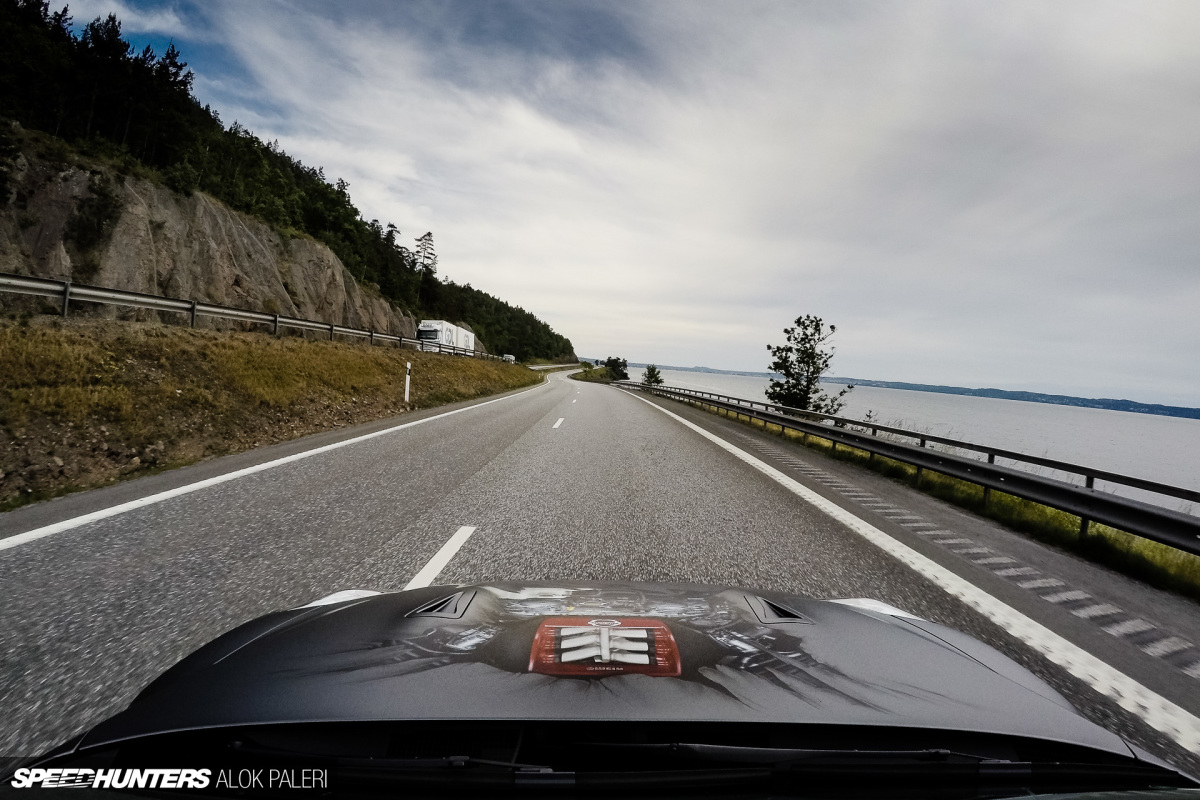 It was about time for me to jump back in the Brömmler Motorsports-built GT-R and point it towards Stockholm. I hope you've enjoyed the heavy load of images just as much as I've enjoyed shooting them.
Alok Paleri
Instagram: turbanoutlaw
alok@speedhunters.com
Bonus Chapter