The Need
It's arguably the lesser known Gatebil.
Whilst the cars in a lot of cases might be familiar, not many people outside the events really understand their purpose. For me, it's probably the best part of the weekend. In true Gatebil style, it's not really a time attack series as such.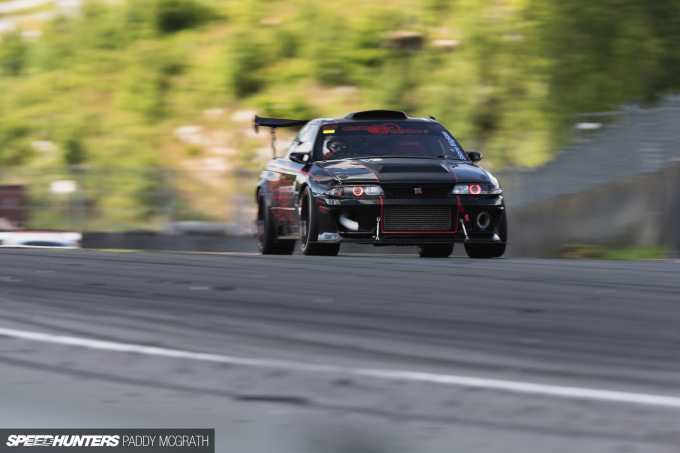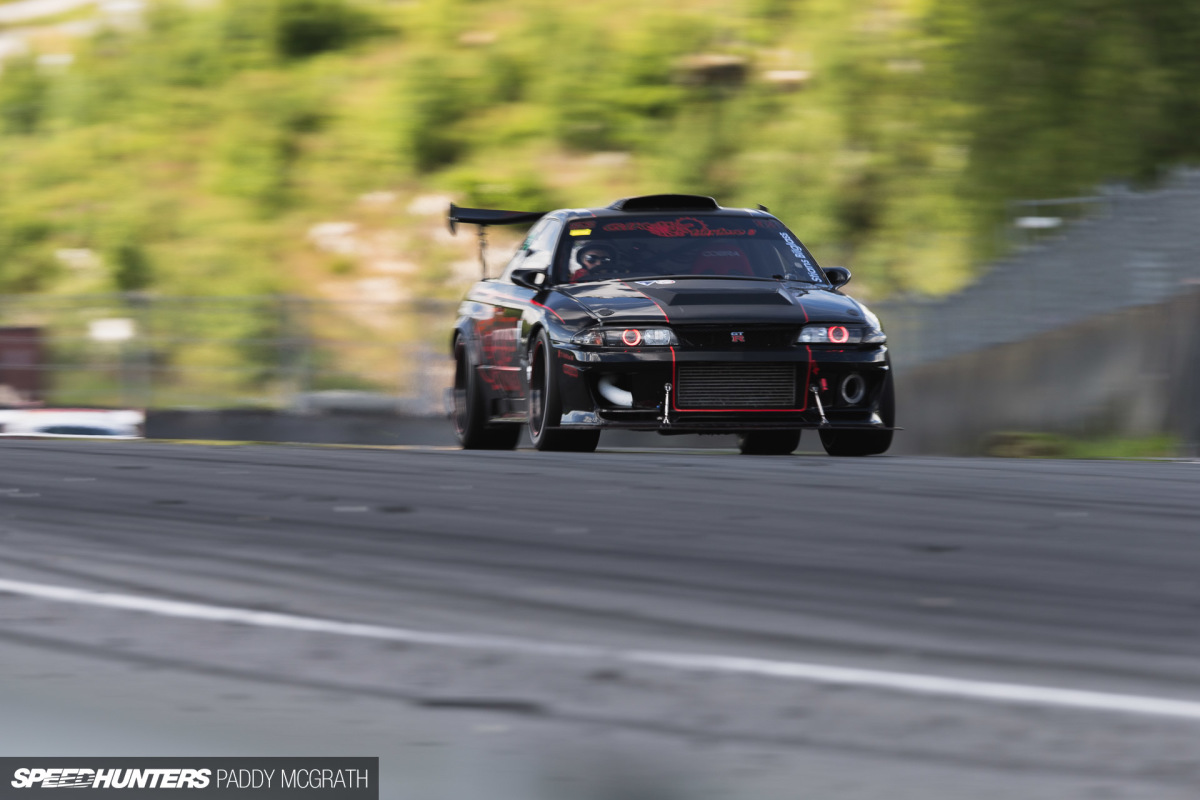 The variety of cars competing pretty much covers the entire spectrum, much like how the drifting and other classes do.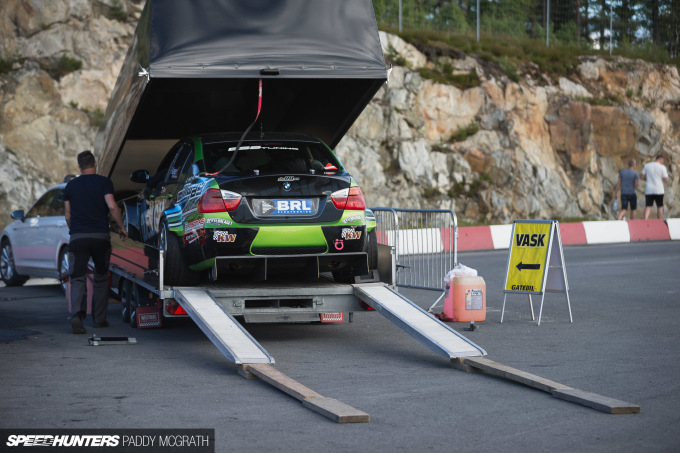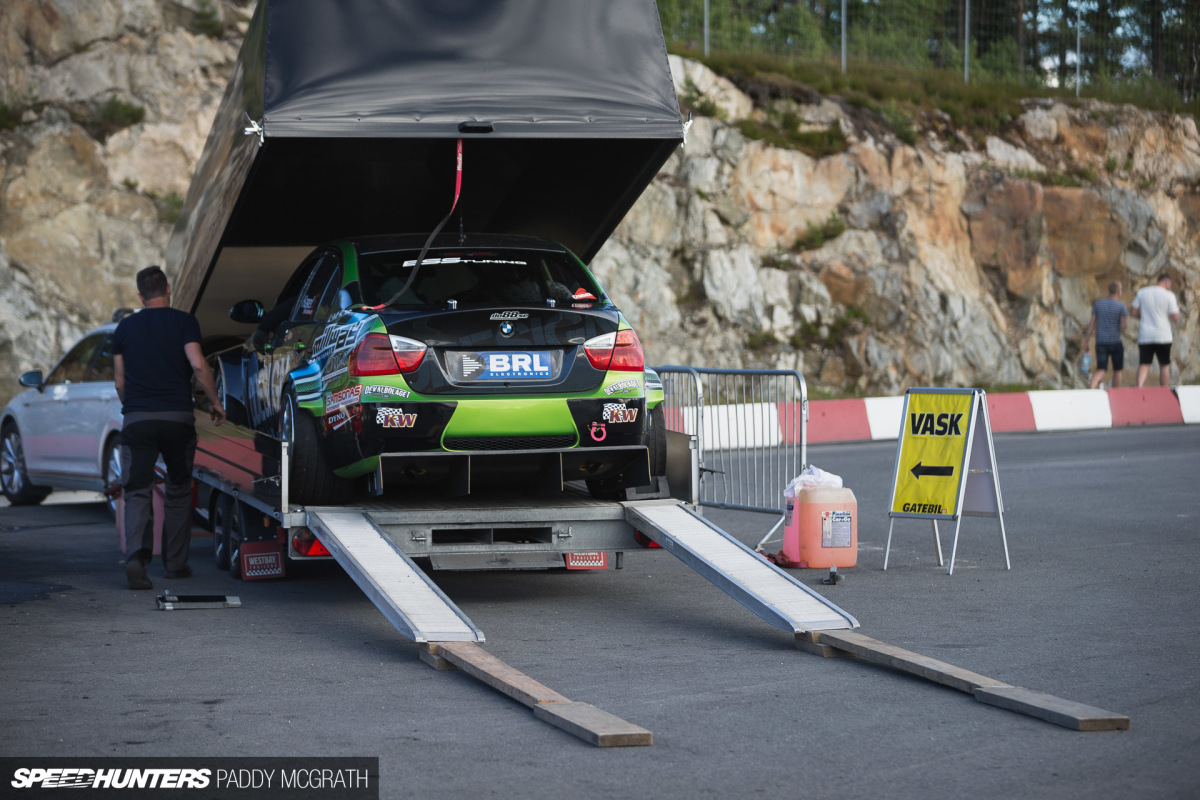 It never really occurred to me until I sat down to write this, but previously I was never aware of a class system in operation during these particular portions of the event. Points can be scored, which go towards an overall Gatebil Extreme championship, but that's pretty much the extent of my knowledge.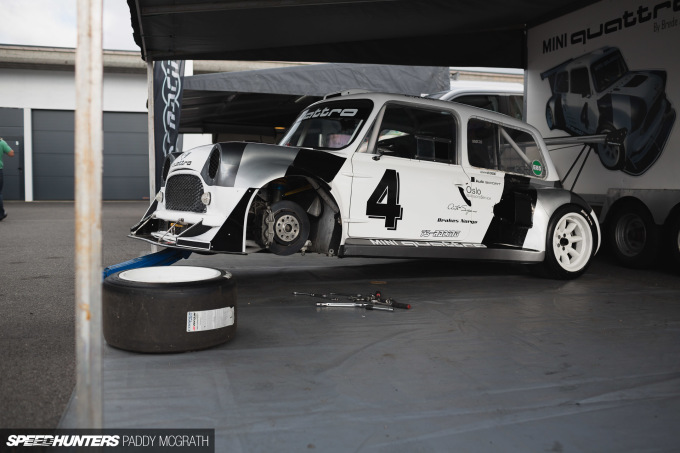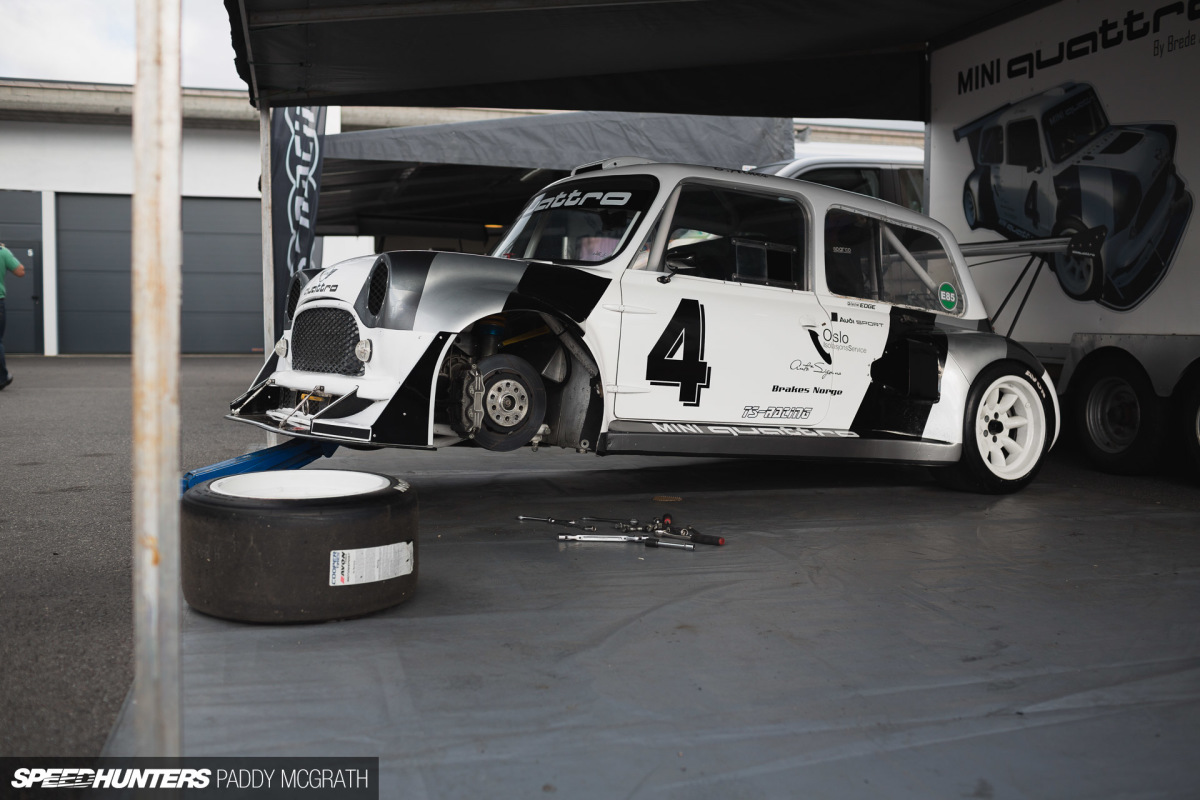 I'm sure some will bemoan this lack of information, but this isn't really the point of Gatebil. At least not to me it isn't. It's about giving crazy cars a home to go out and go maximum attack. When I cover motorsport, of any kind, I rarely find myself interested in the timing sheets or how driver X is 0.0007s faster through Turn 7 than driver Y.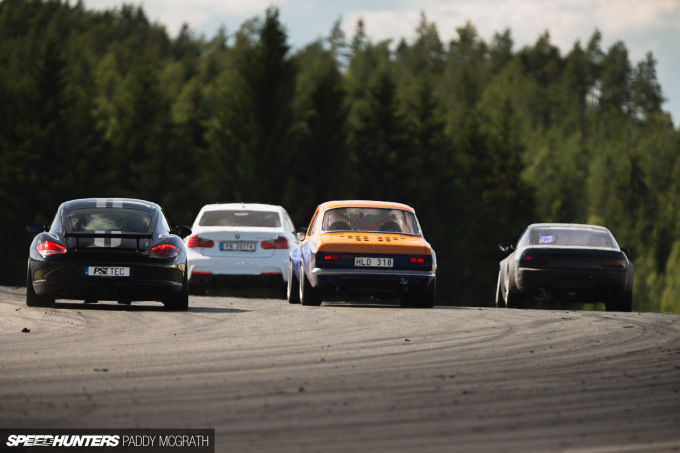 Instead, I prefer to try and convey the feeling of being there; what it's like to have a grid of 40 cars and many tens of thousands of horsepower barreling towards you. As the recent electric cars at Pikes Peak posts reminded me, racing is about more than winning.
The Gate Bils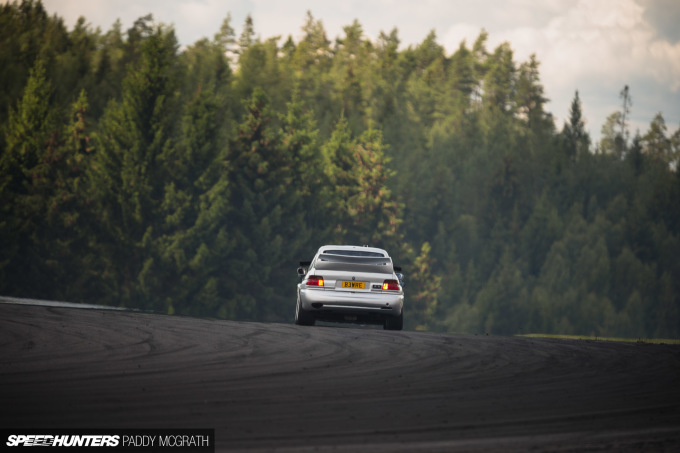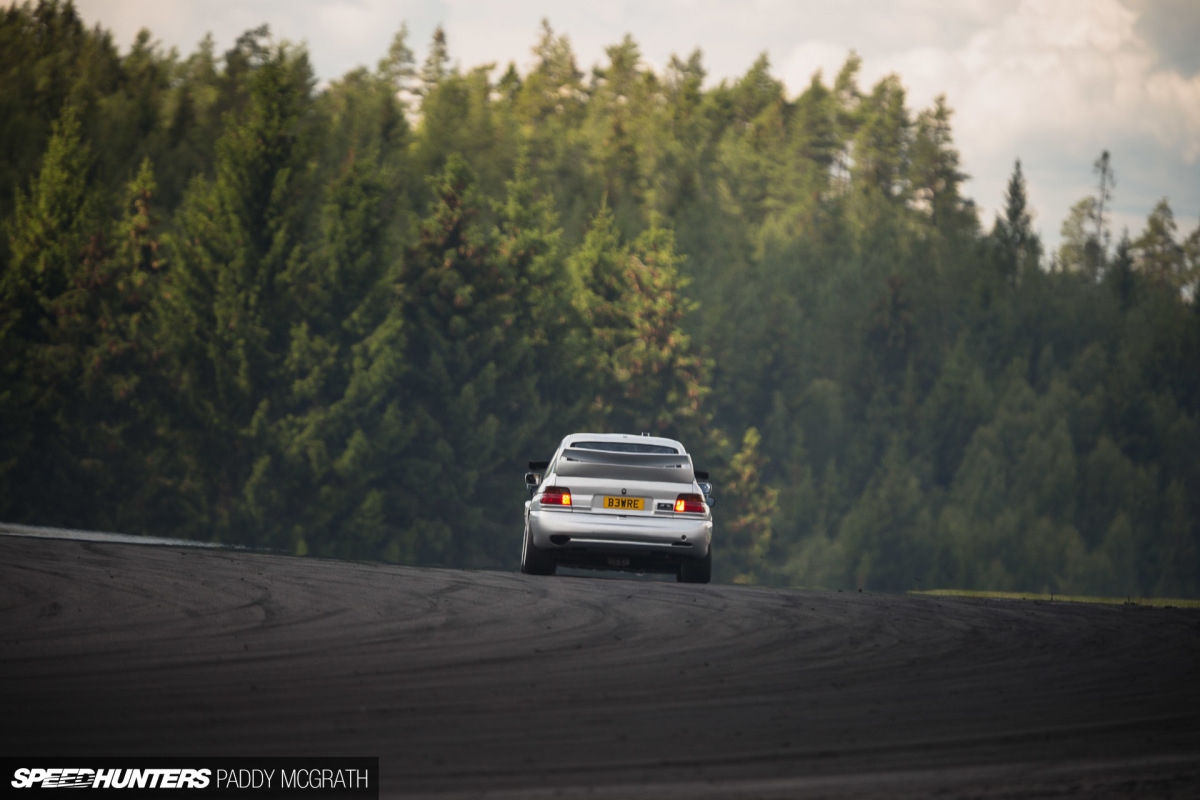 As I pointed out in the last post, Gatebil is Norwegian for street car, and much like the drifting sessions, the grip sessions also encompass cars from both ends of the performance spectrum. At each event, scheduled track time is allocated for 'Street' and 'Extreme' class cars.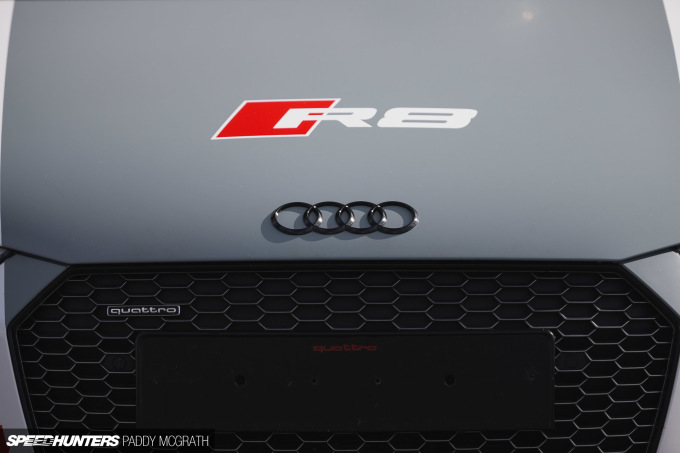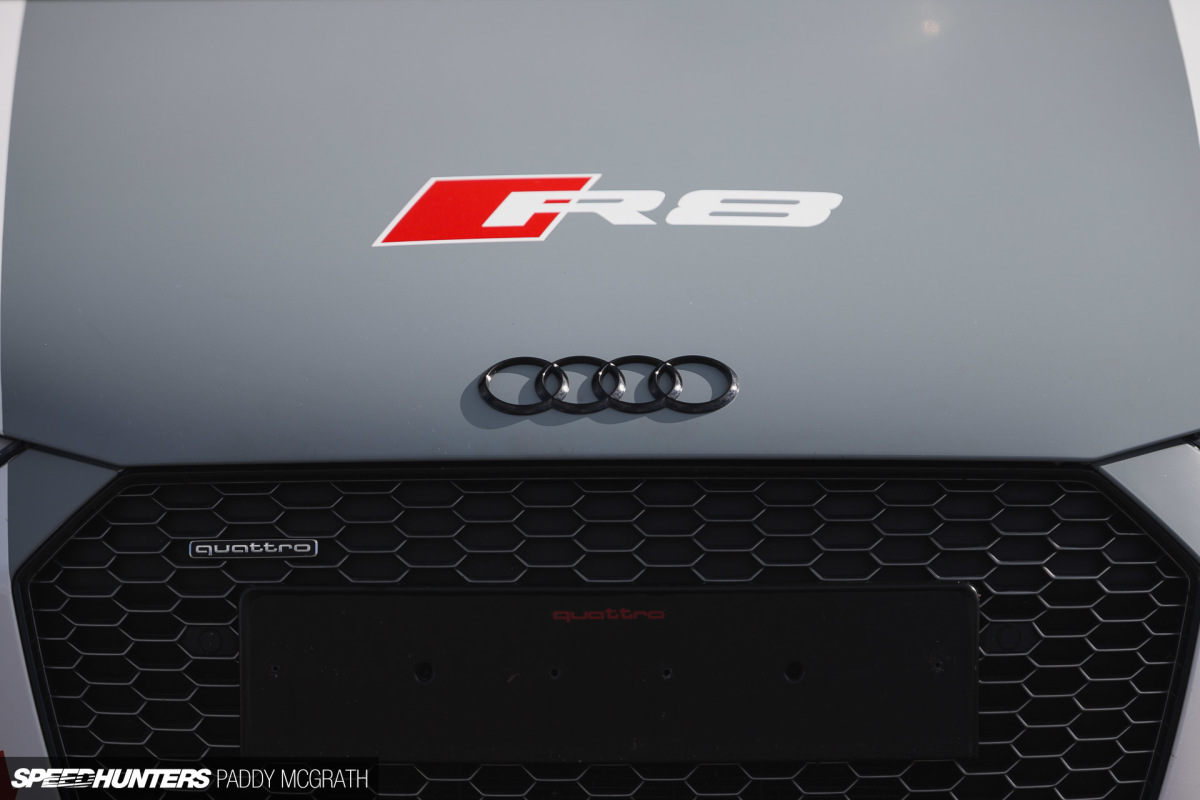 Street is certainly the tamest class that runs at Gatebil, but that doesn't mean it's not interesting or exciting. For me, it's probably the most relatable. It's also a bit of an eye opener, as when you're track side for so long, you become accustomed to the speed of the drift cars. Then the street cars come out. Often though, these aren't ordinary street cars.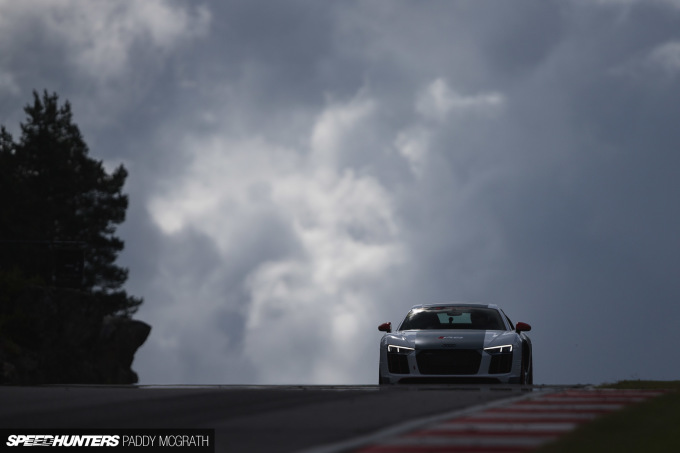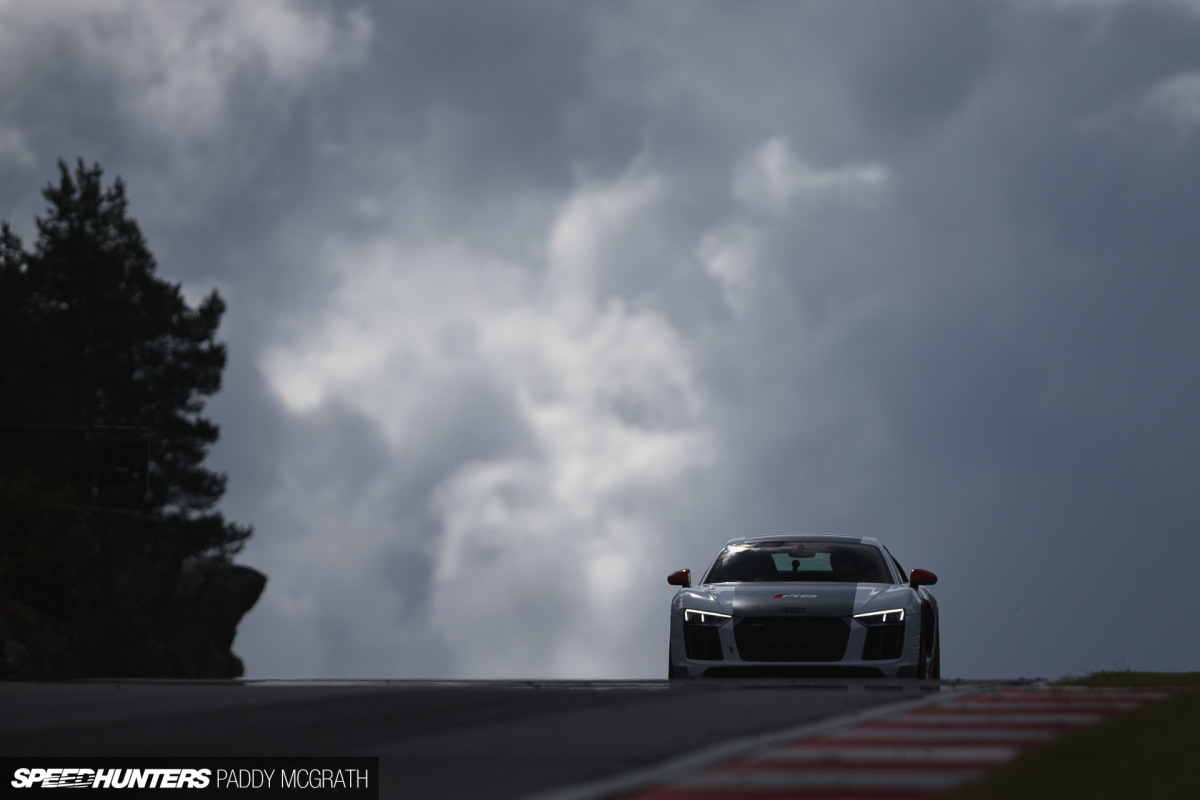 Probably one of my favourites on track was this new Audi R8 V10. For a road-legal car, the speed at which it covered ground was mind boggling.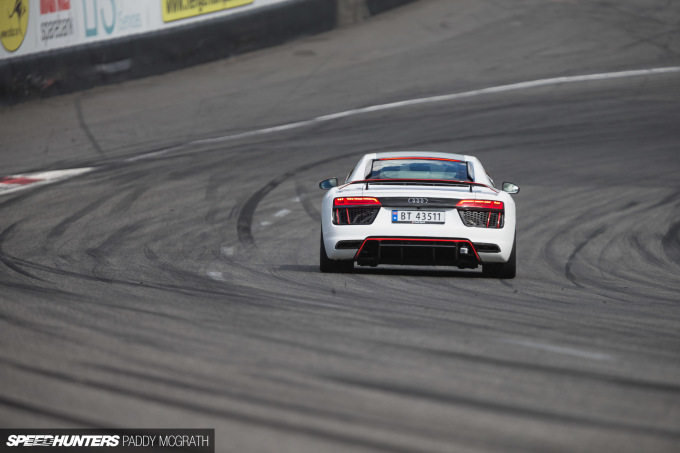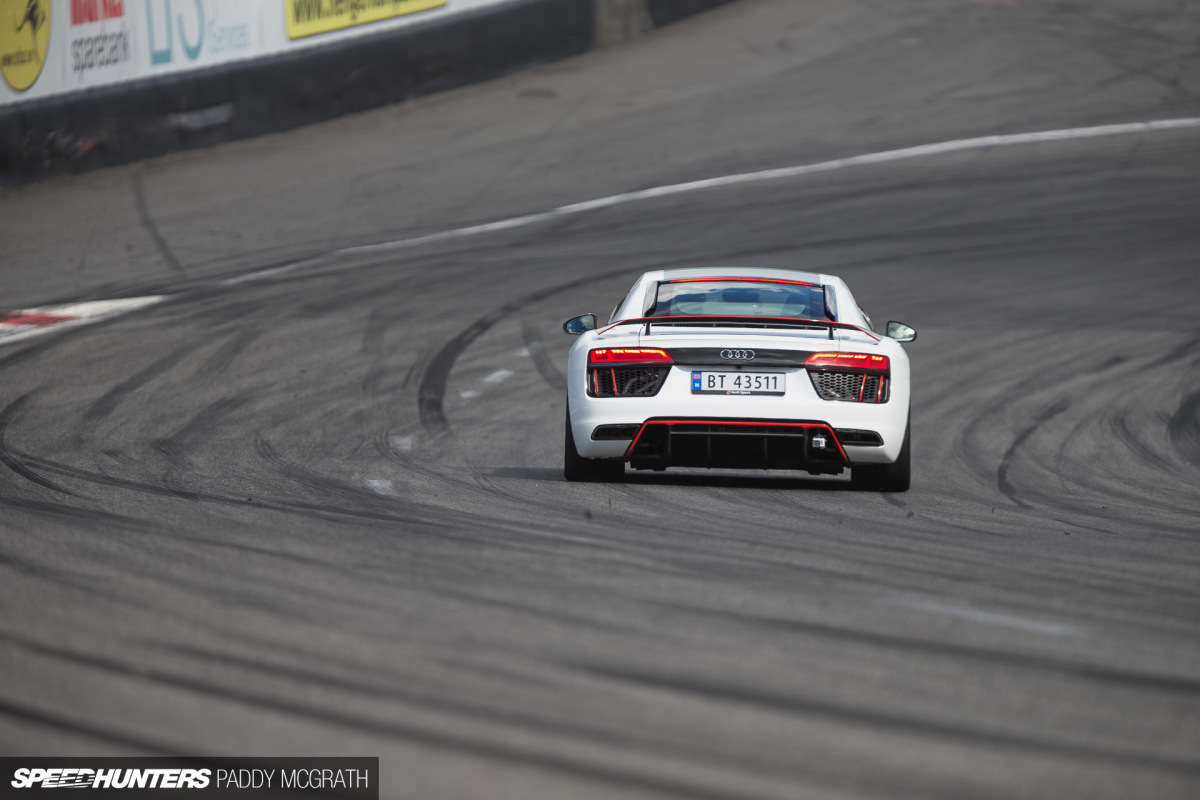 It was a pretty simple looking car too, wearing lightweight OZ Racing wheels, factory carbon ceramic brakes and an aftermarket Akrapovič exhaust system. When it first appeared over the hill, I thought there was no way it was going to make the next corner. Okay, I was still adjusting to the drastic increase in speed versus the drifters, but still. It absolutely carved through cars. The fact that anyone with license can walk into a showroom and buy one of these, doesn't make any sense to me.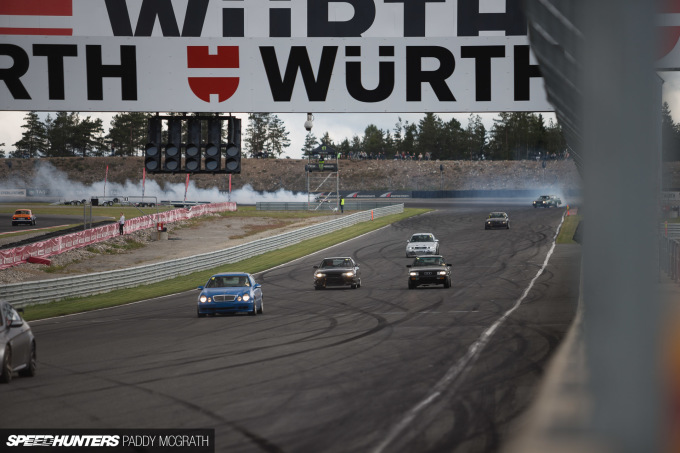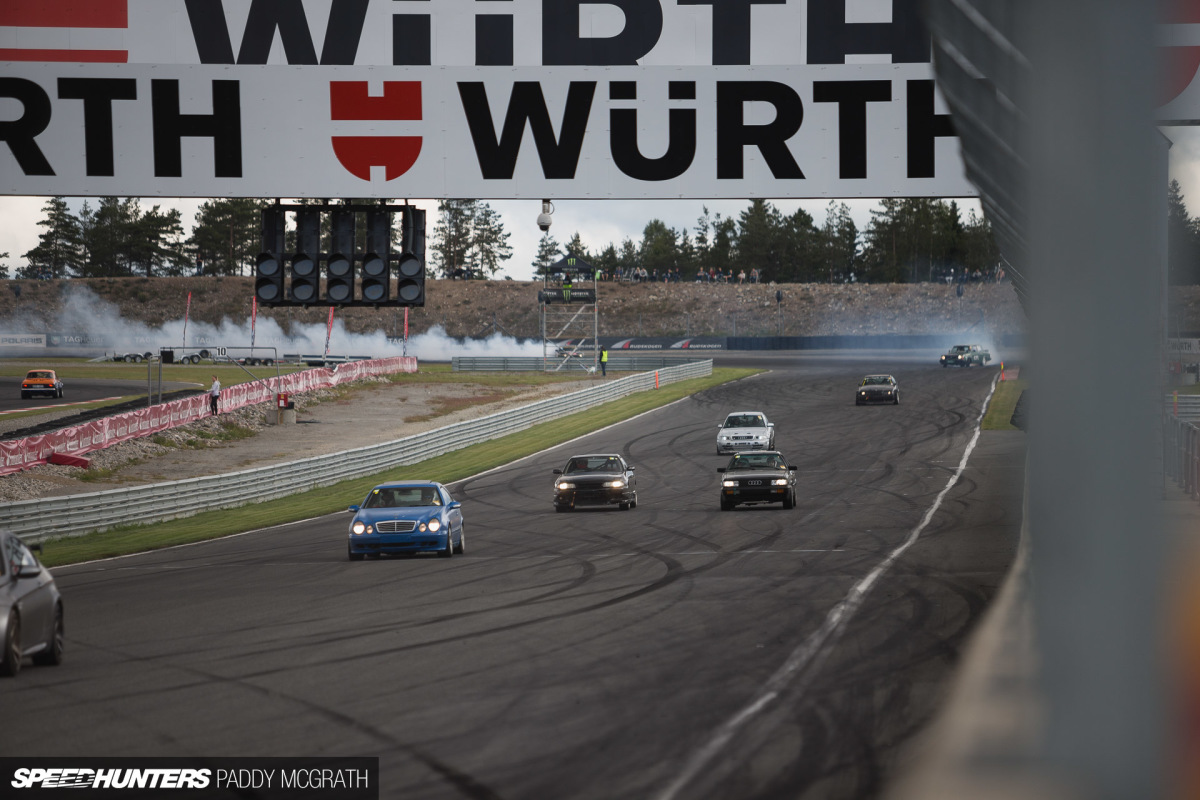 Drifting is strictly forbidden during these sessions, which is why there are cars drifting through the background of this image. From what I saw, the perpetrators were black flagged multiple times, before they returned to the pits and joined the queue for the next drifting session.
I don't know where you're from, but a black flag where I'm from means pit immediately and report to the clerk of the course. At Gatebil, I reckon you have probably two or three laps before anyone takes the black flag seriously. If a marshall literally throws the flag at your car, it's probably then time to return to the pits.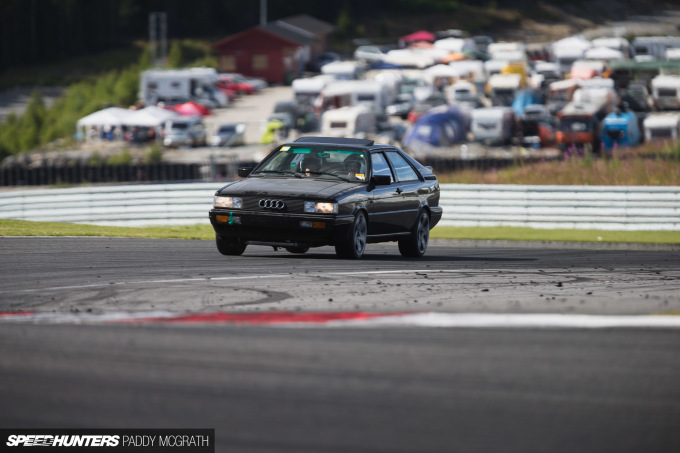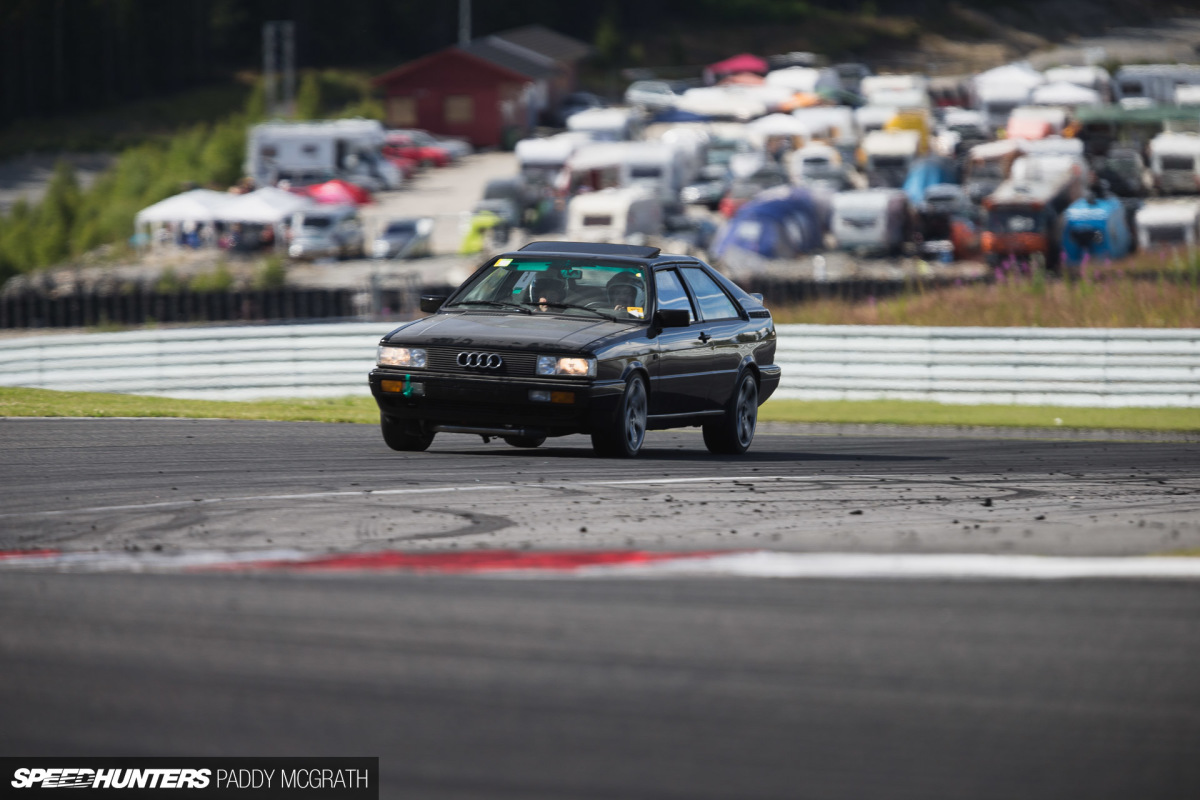 I'm not sure I would pay too much attention to this Audi if I spotted it anywhere outside Gatebil. On track however, it sounded like a jet spooling up and it hauled ass up the straights. If this isn't a 1000hp car, I would be genuinely surprised.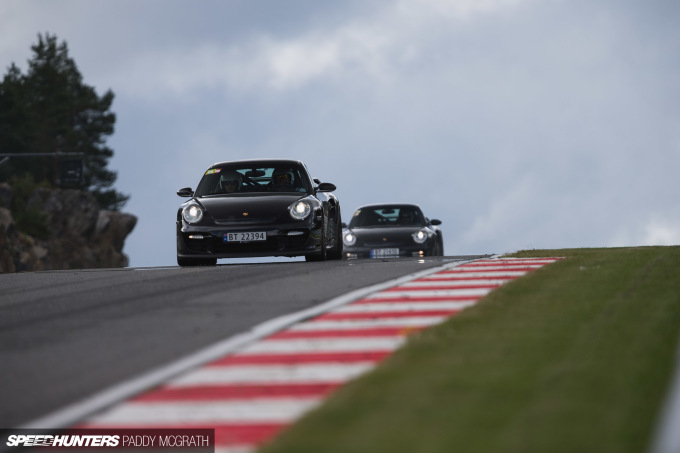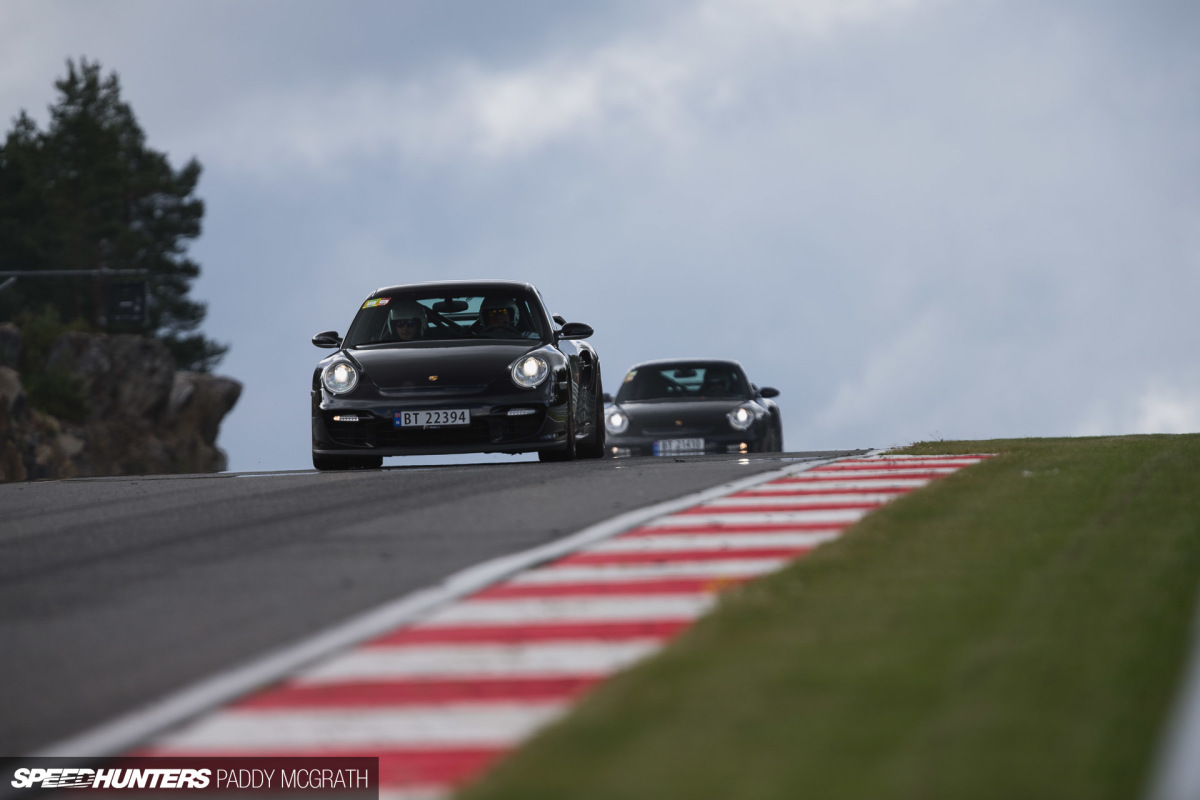 A pair of 997 GT2 Porsches would often lap in tandem. Again, much like the R8, it's amazing that these are street legal cars. It's easy to forget just how quick something can be until you see it in person.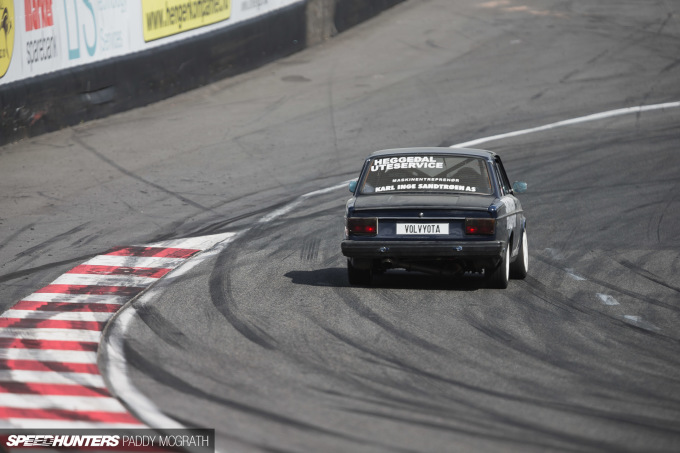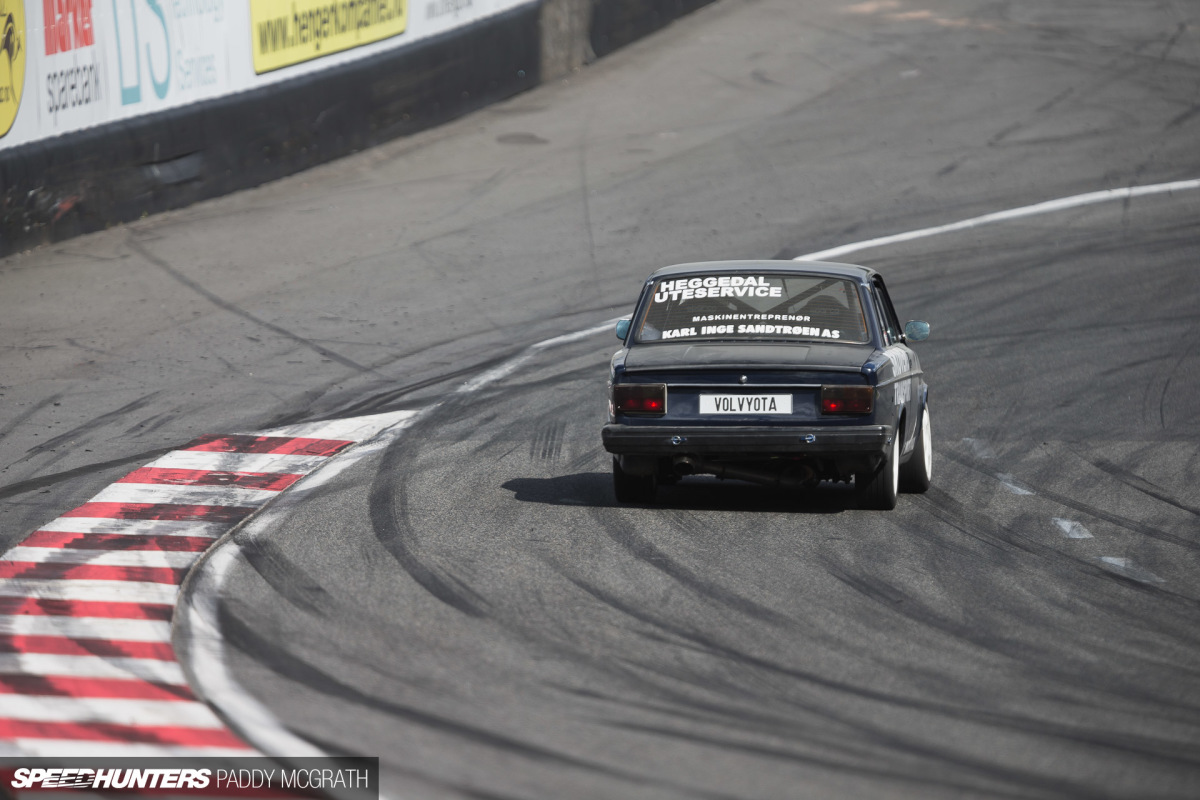 I'm trying to make #ProbablyA2JZ a thing, and this is definitely another candidate. I think Gatebil has reached peak 2JZ, but I'm also not sure if that's a bad thing either.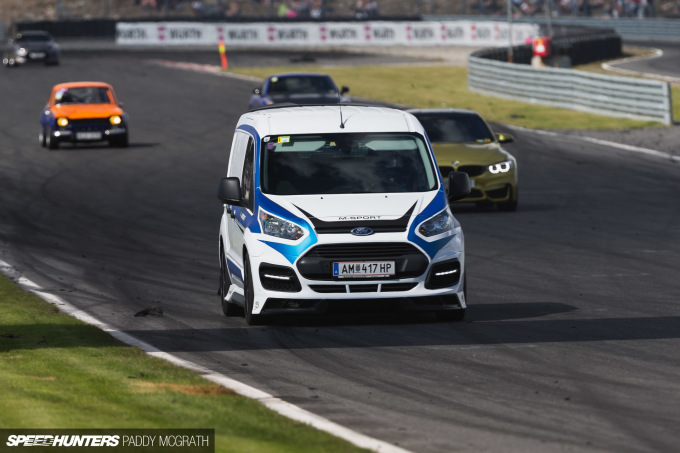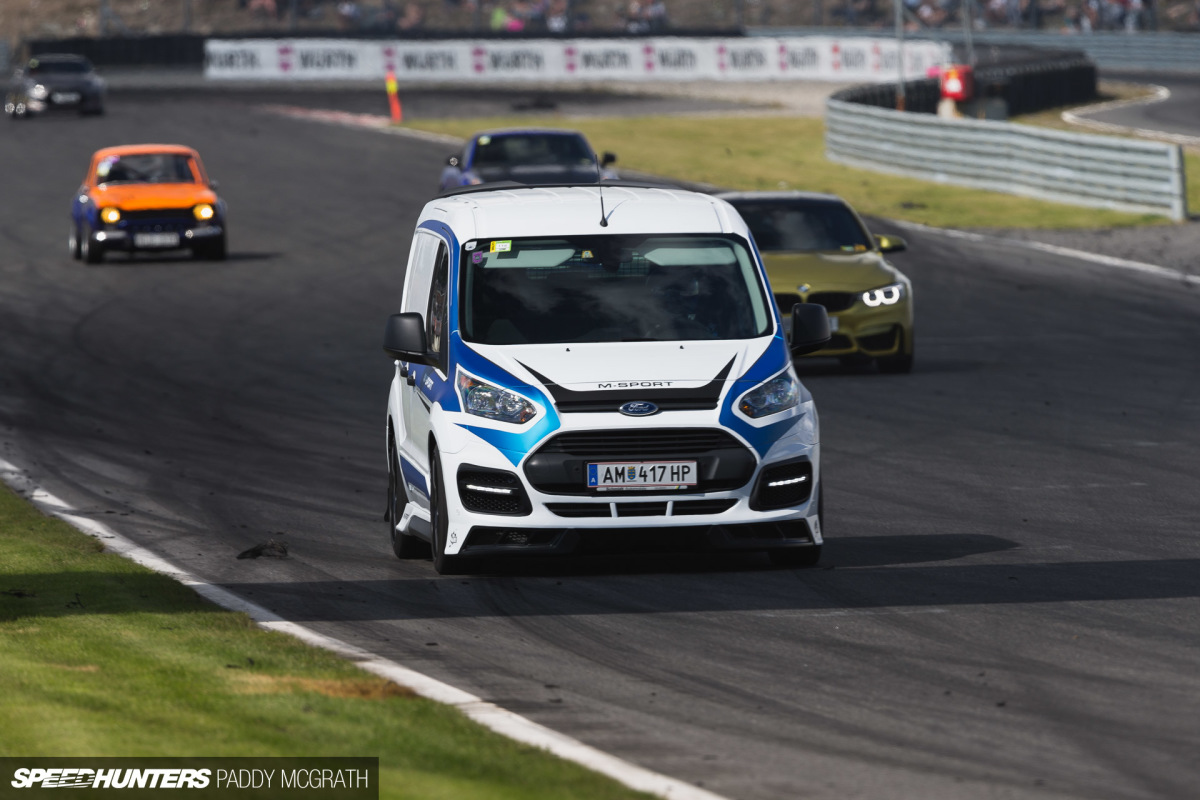 Let's just say that cars in this class come in all shapes and sizes. That's a Transit Connect leading an M3 saloon, leading a GT-R, leading a Mk1 Escort with another GT-R entering the frame at the back.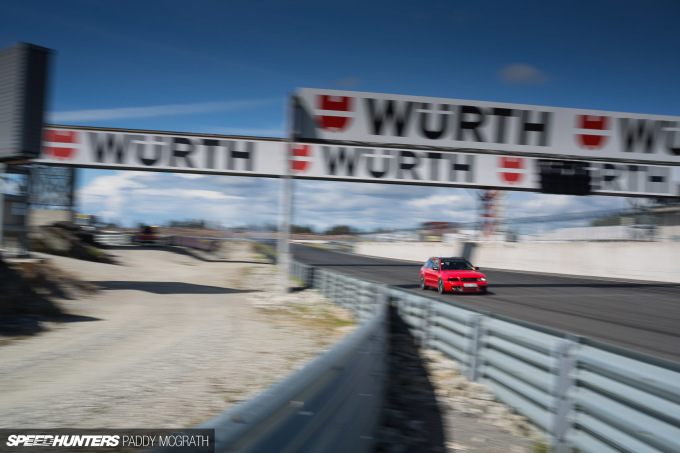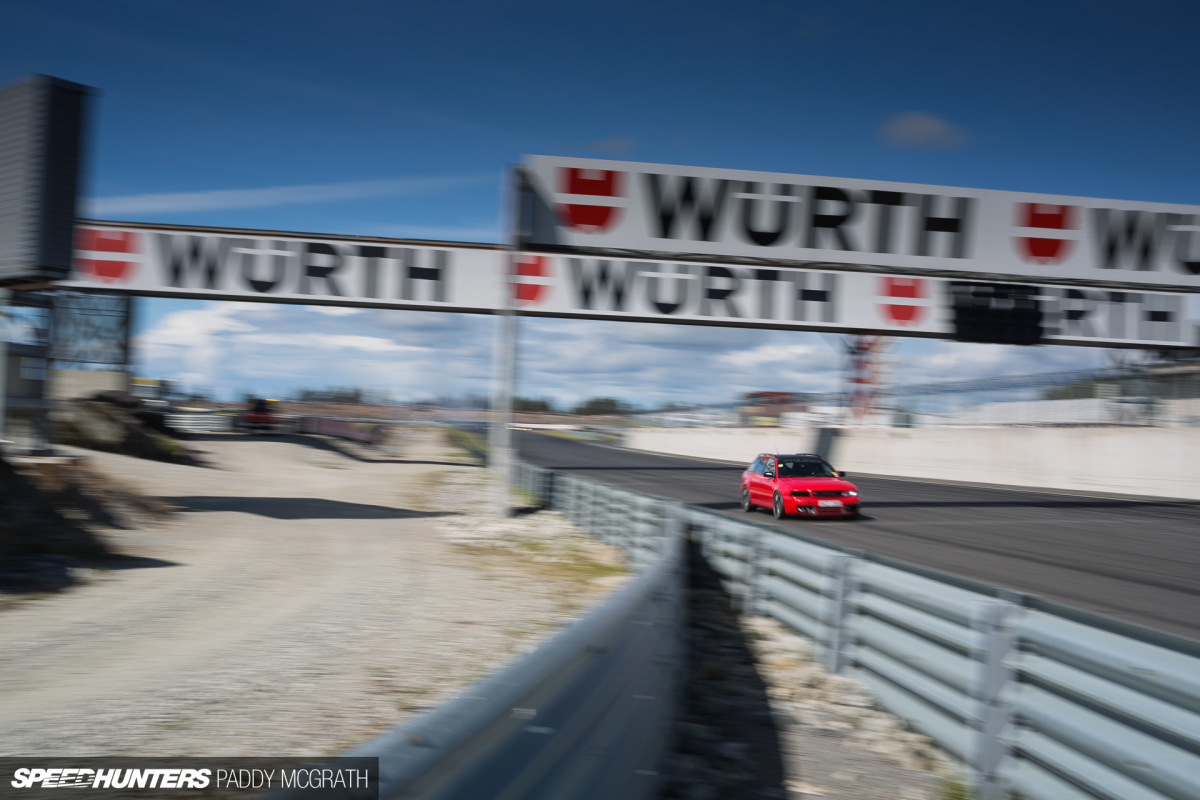 But as cool as the street cars are, and they are, it's very difficult to live up to what always came next on the schedule: the Extreme cars.
The Extreme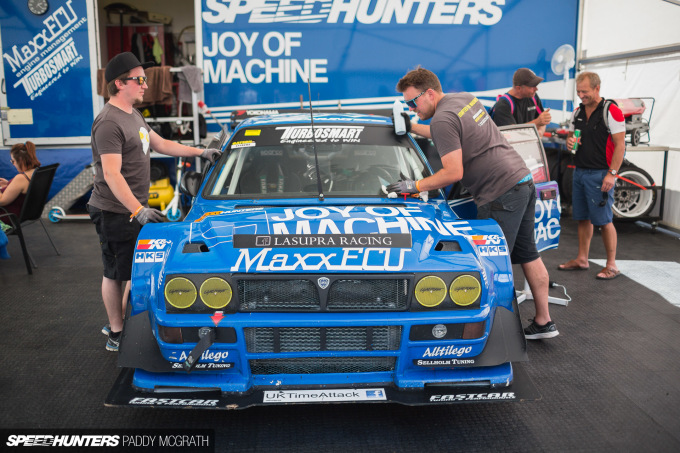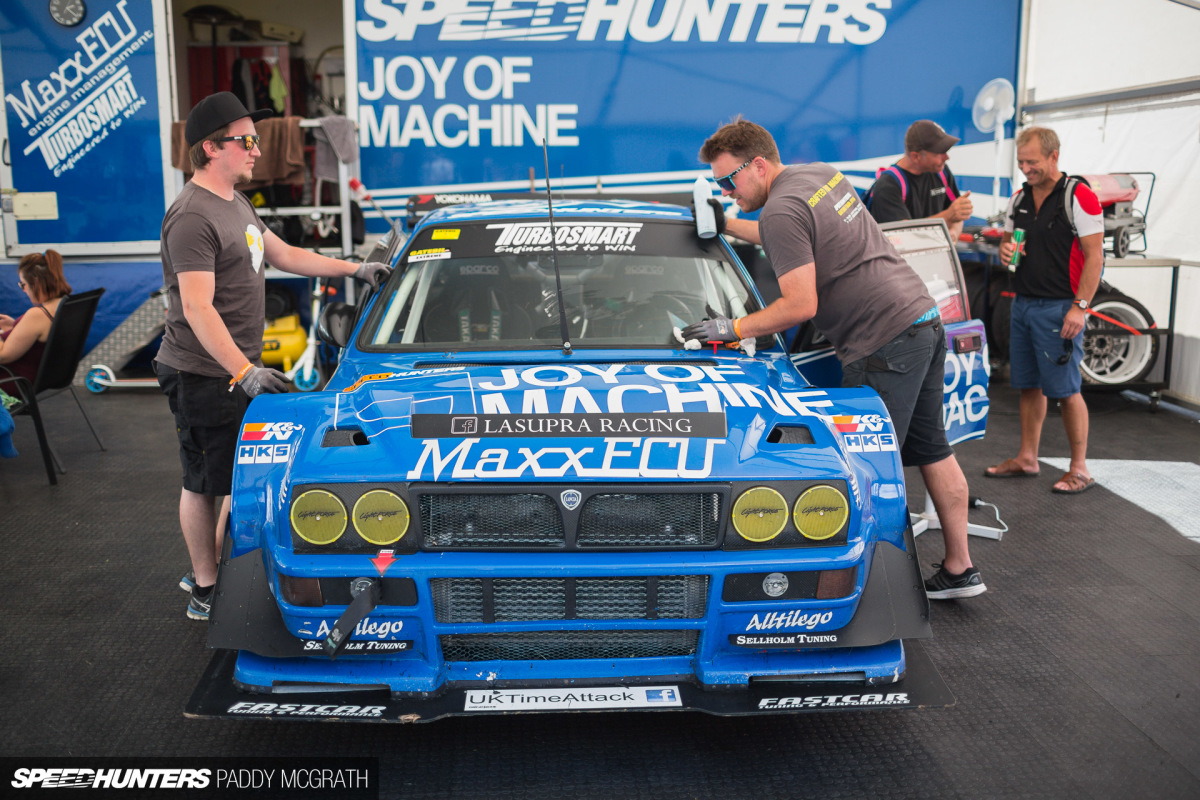 These are amongst some of the most recognisable cars from Gatebil. I'm sure if you've heard of Gatebil, you'll be familiar with some of the series' hero cars, like LaSupra or the KRB machines; the former of which is the first (maybe) Gatebil car to assault Lord March's hill at the Goodwood Festival of Speed.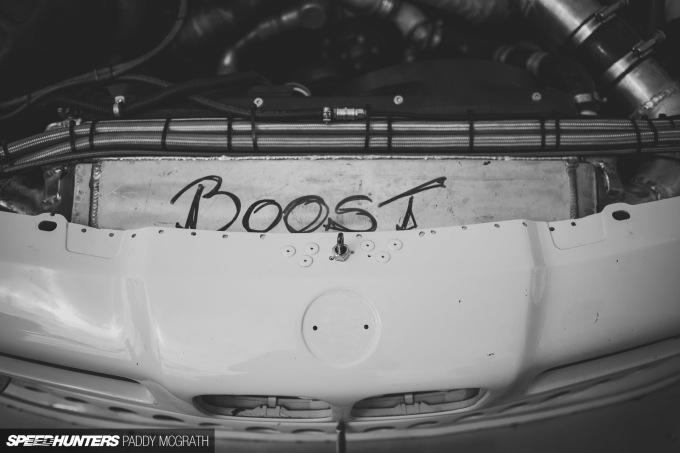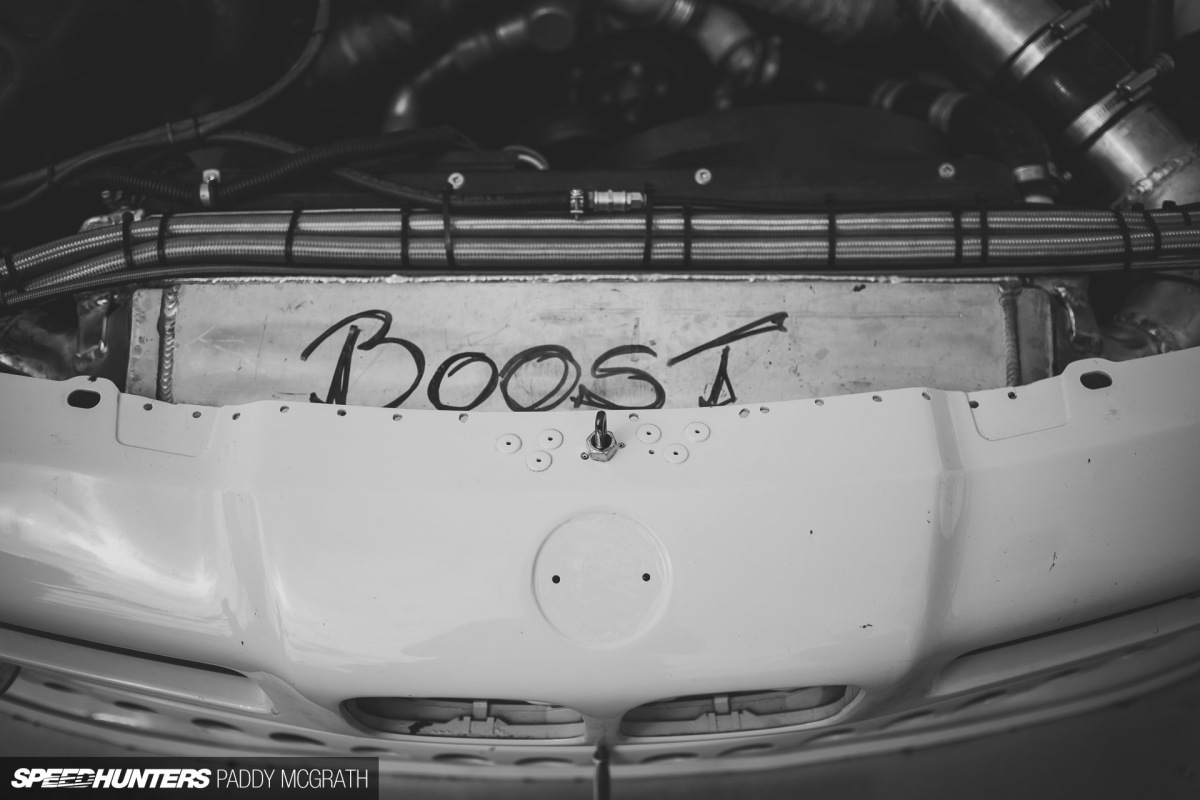 I doubt it will be the last to run at Goodwood, but it does beg a simple question about these cars: why are they built? More often than not, these are often very humble and homemade builds. What might start out as an idea over a few beers, emerges from a home garage some months later, ready for action.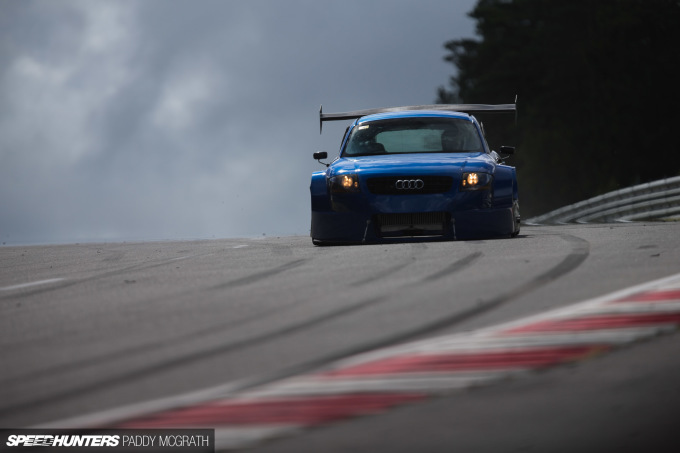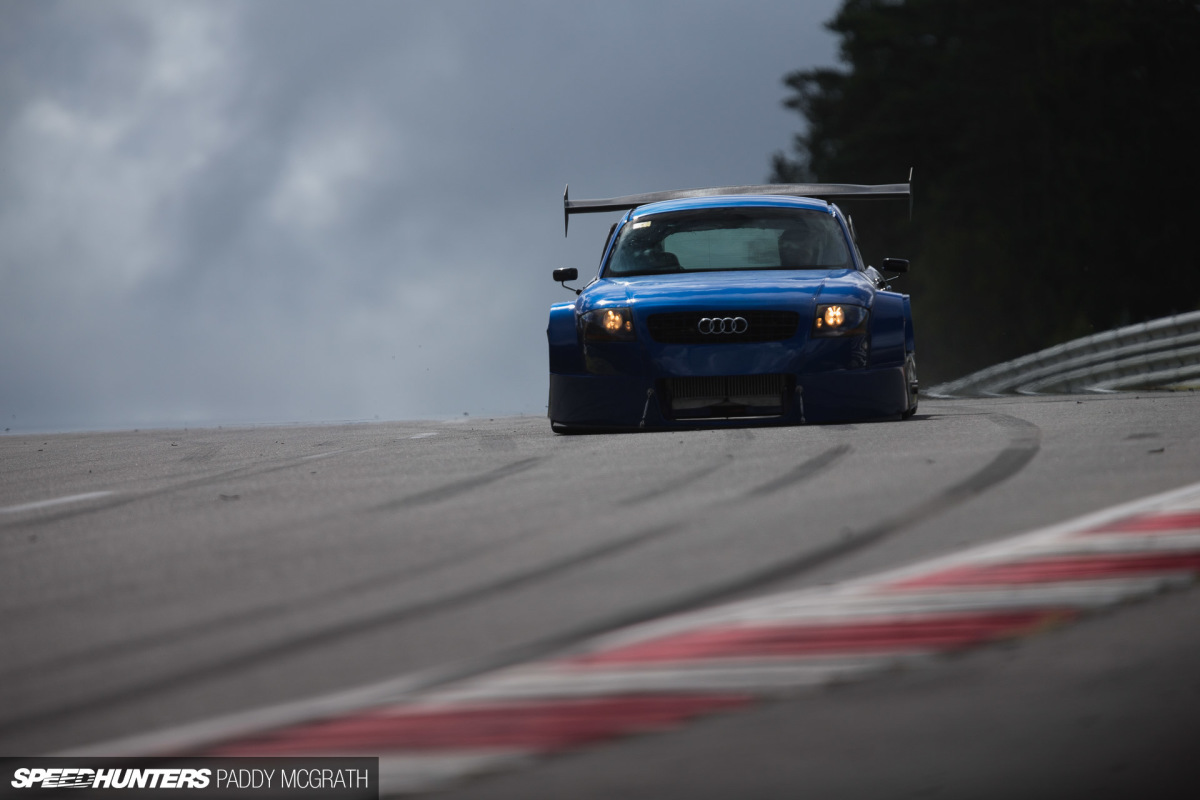 Gatebil Extreme is probably the only place where all of these creations can be used in anger. Safety regulations aside, I've not seen anything to indicate any resemblance of technical rules. An engine, four wheels and functioning doors seem to be pretty much the only things that many of these cars have in common.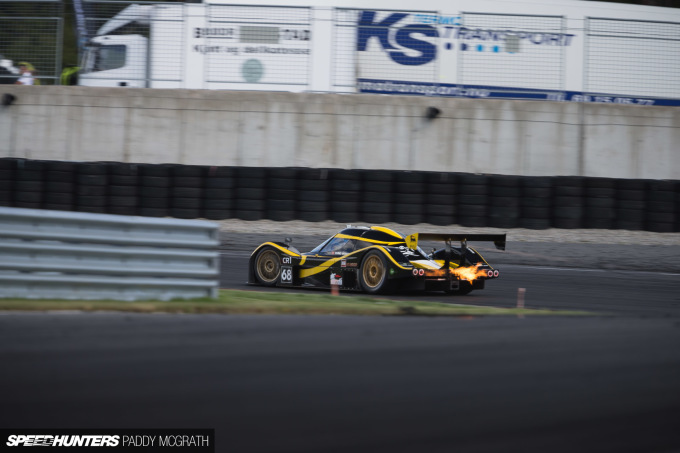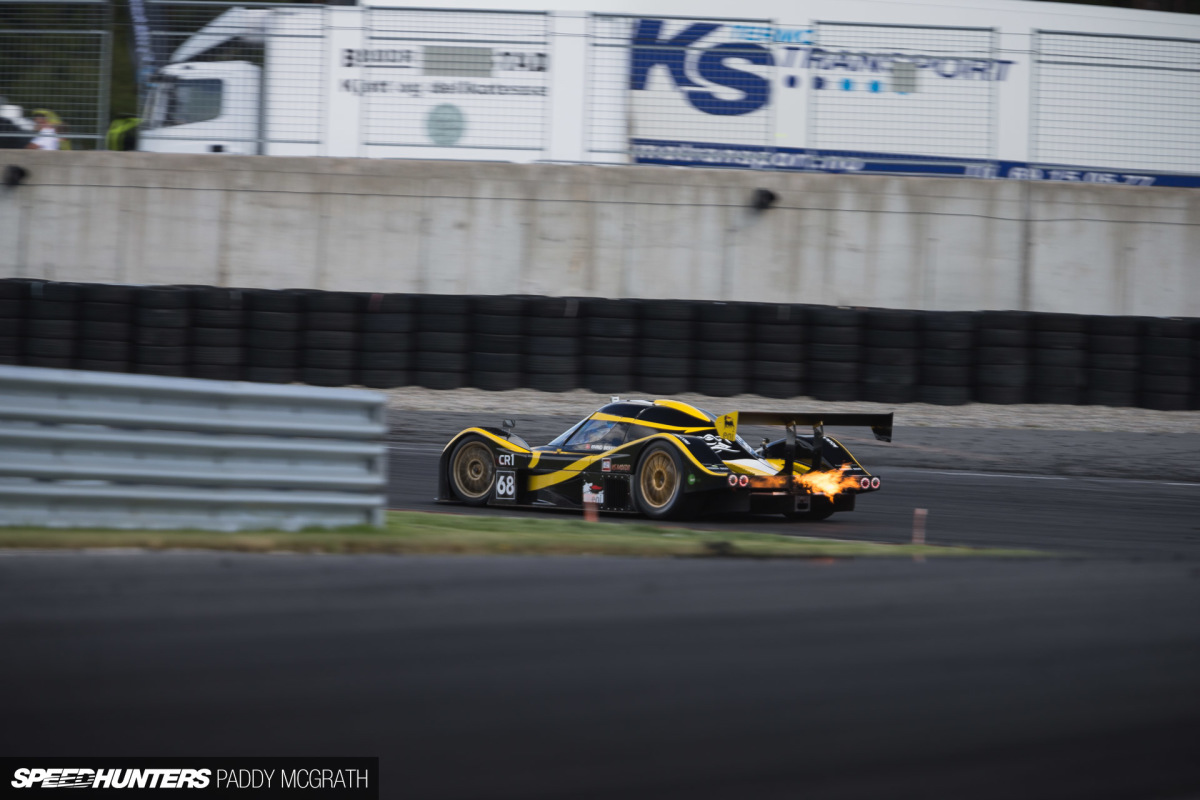 There aren't many places where an Aquila CR1 prototype-style race car can legitimately compete against say a Mk2 Escort or a KE70 Corolla. But that's exactly what happens.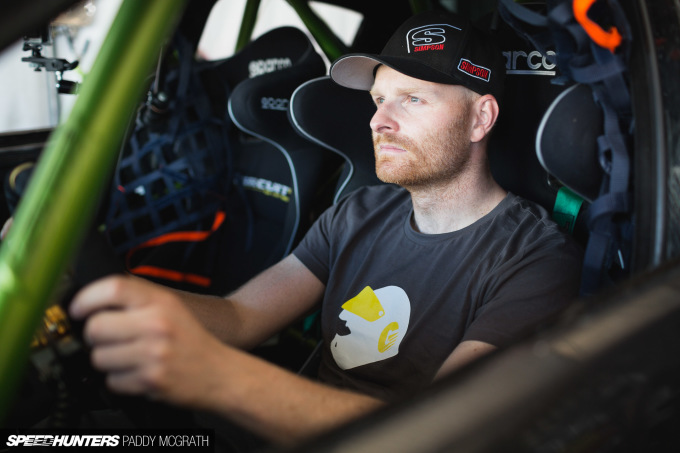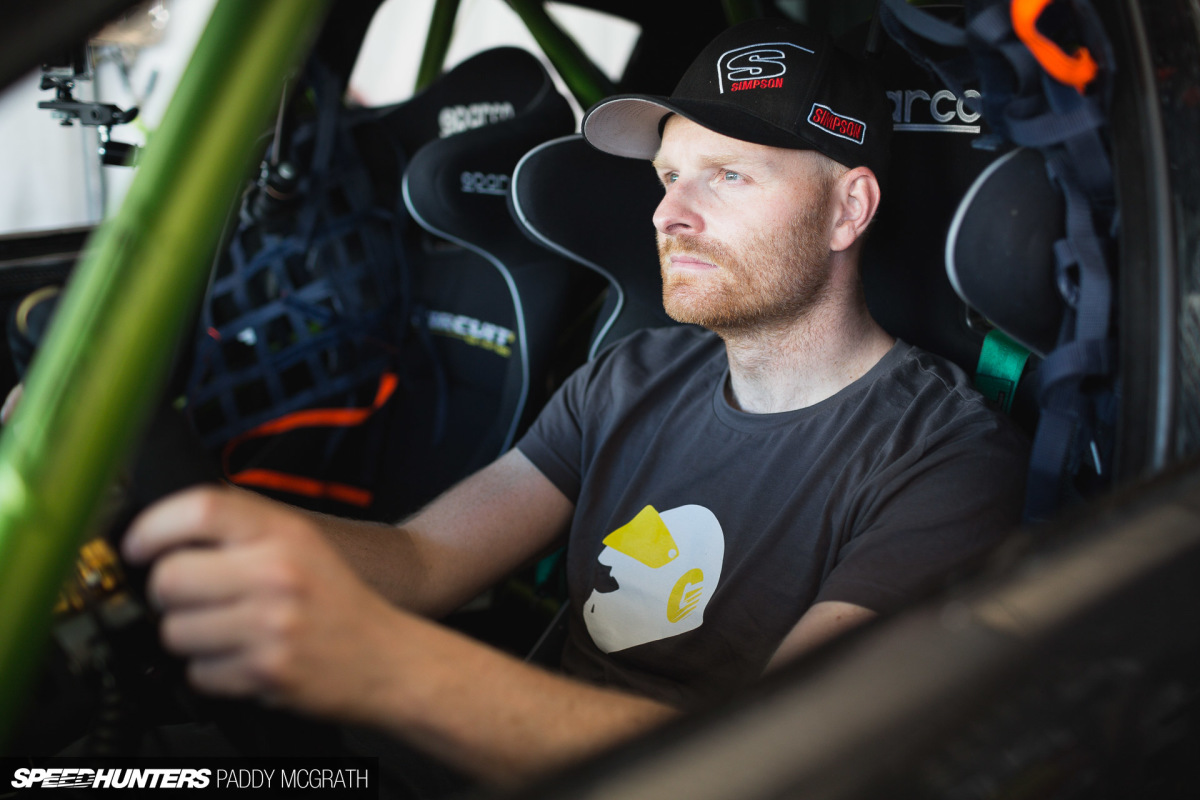 During the process of writing this, I figured I'd reach out to one of the Extreme competitors to get a better grasp of the series. You might not recognise the man, but Karel Silha's green E90 BMW M3 is something that you wouldn't miss. We featured it last year just after it was finished, and it's already evolved into something even crazier over the last 12 months. With a new aero package, new lightweight carbon panels and a supercharger, Karel is aiming for the top at Gatebil.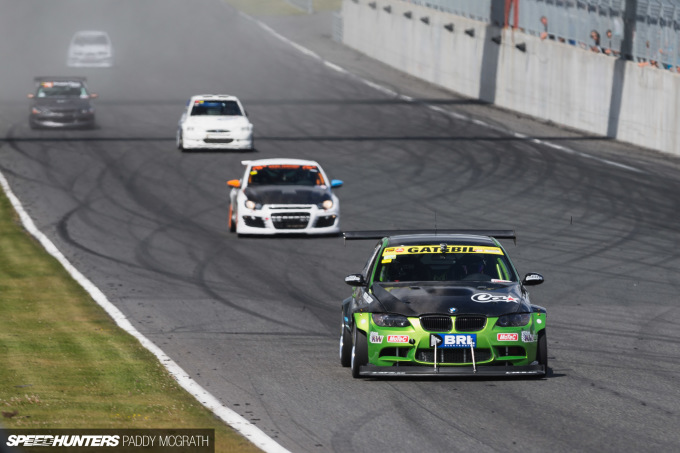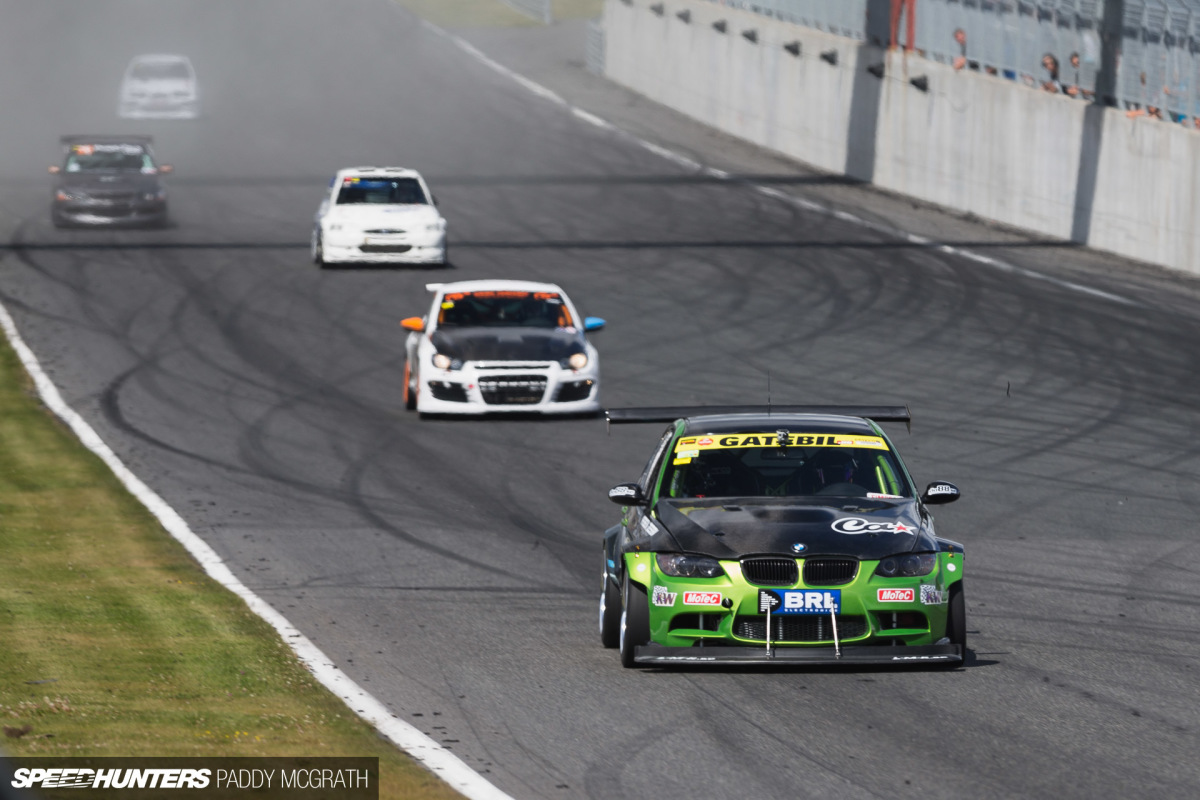 When I popped him a quick Facebook message, enquiring as to the breakdown of classes within the Extreme series, there was a short reply.
"In the Extreme class, there is no class. It's all against all."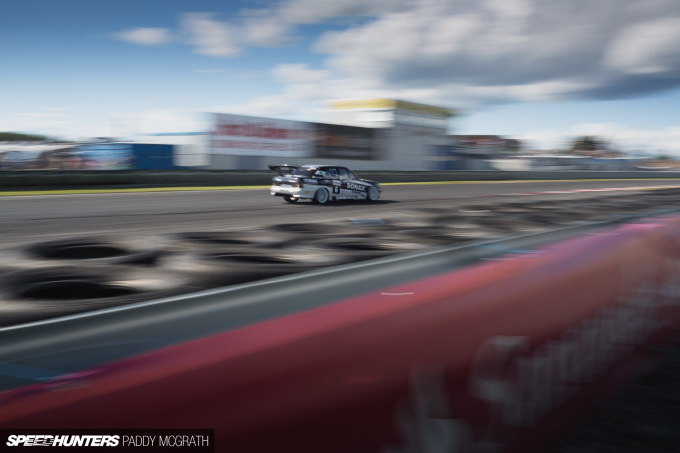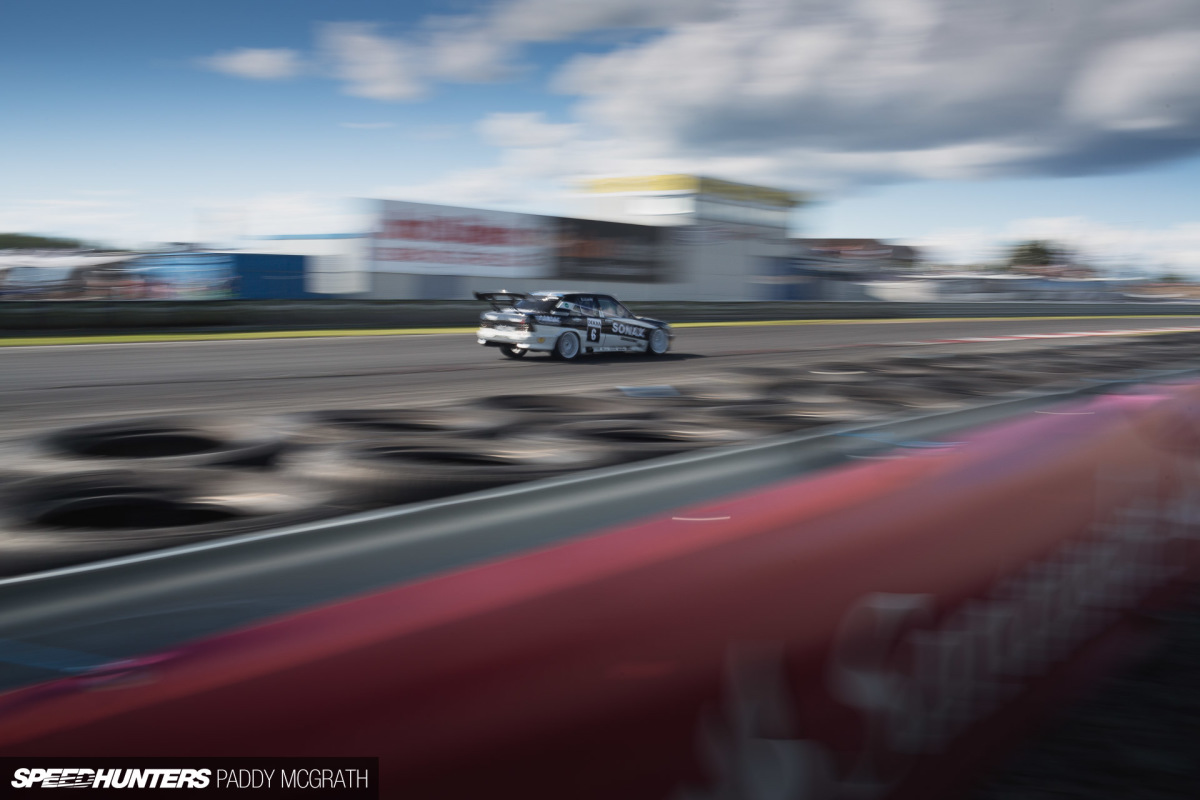 That pretty much confirmed my suspicions, but it's still an amazing tidbit of information. This would be crazy enough on its own, if this were a regular time attack series, but Gatebil is anything but regular.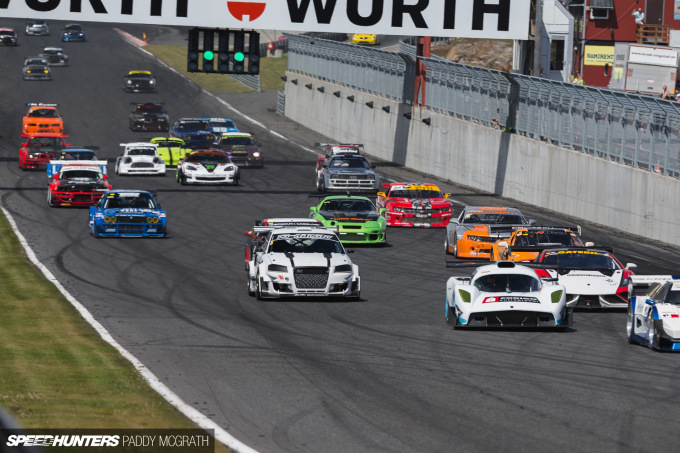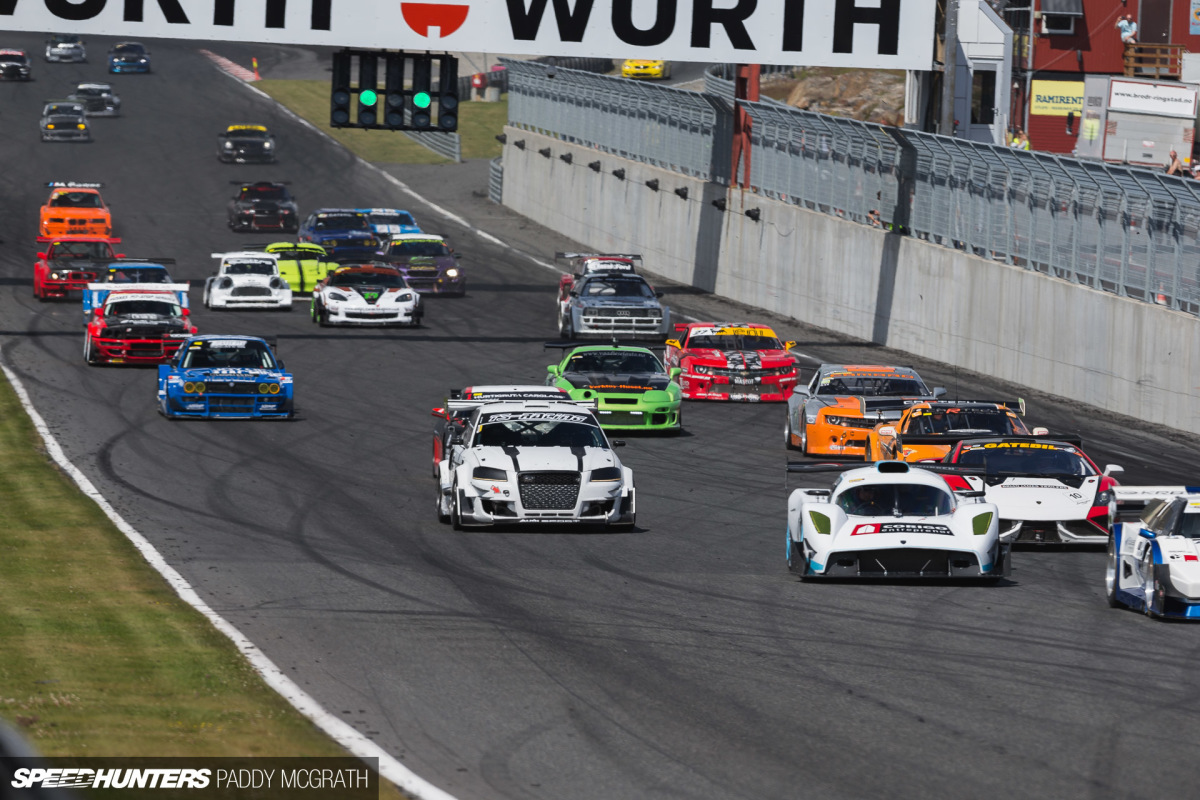 Twice a weekend, these lunatics go door-to-door in an Extreme class race, featuring around 40 cars of wildly varying performance and a rolling start. Honestly, I can't even come close to putting words to this.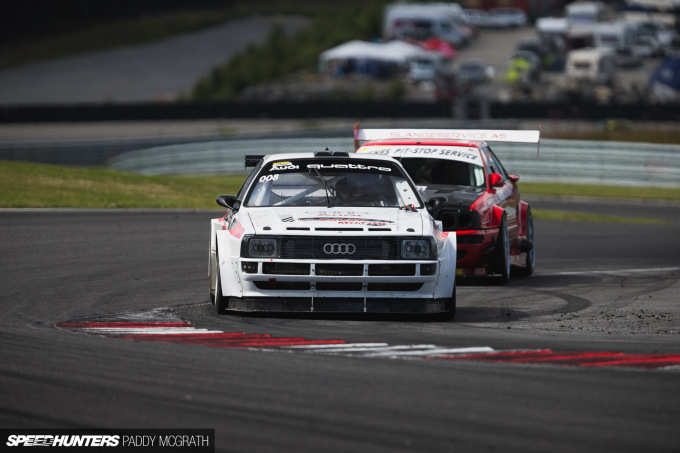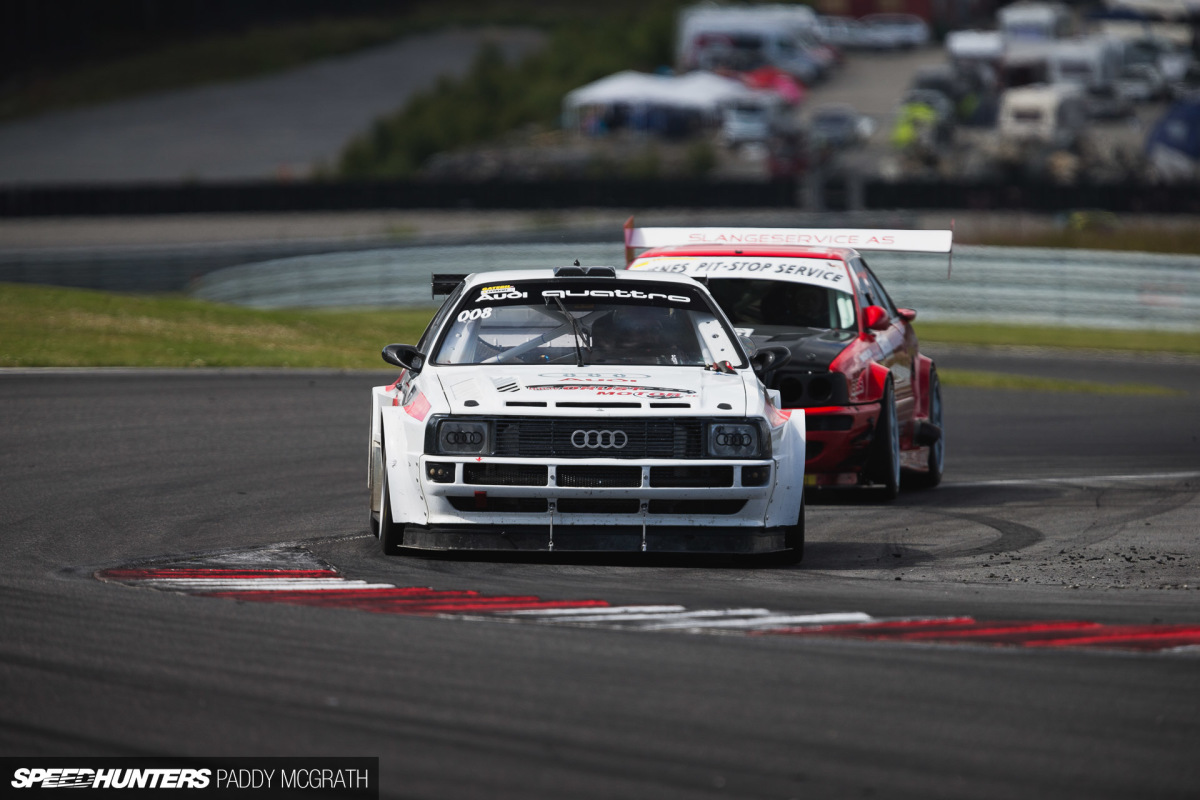 I'm sure Charlie Whiting would have an absolute mental breakdown if he had to oversee one of these races. Track limits? What track limits?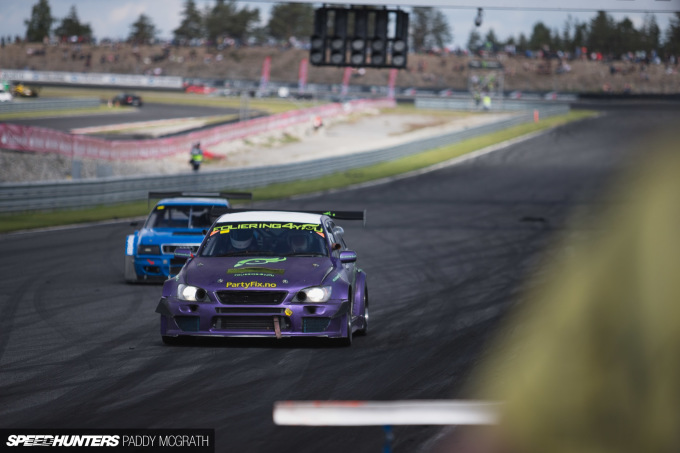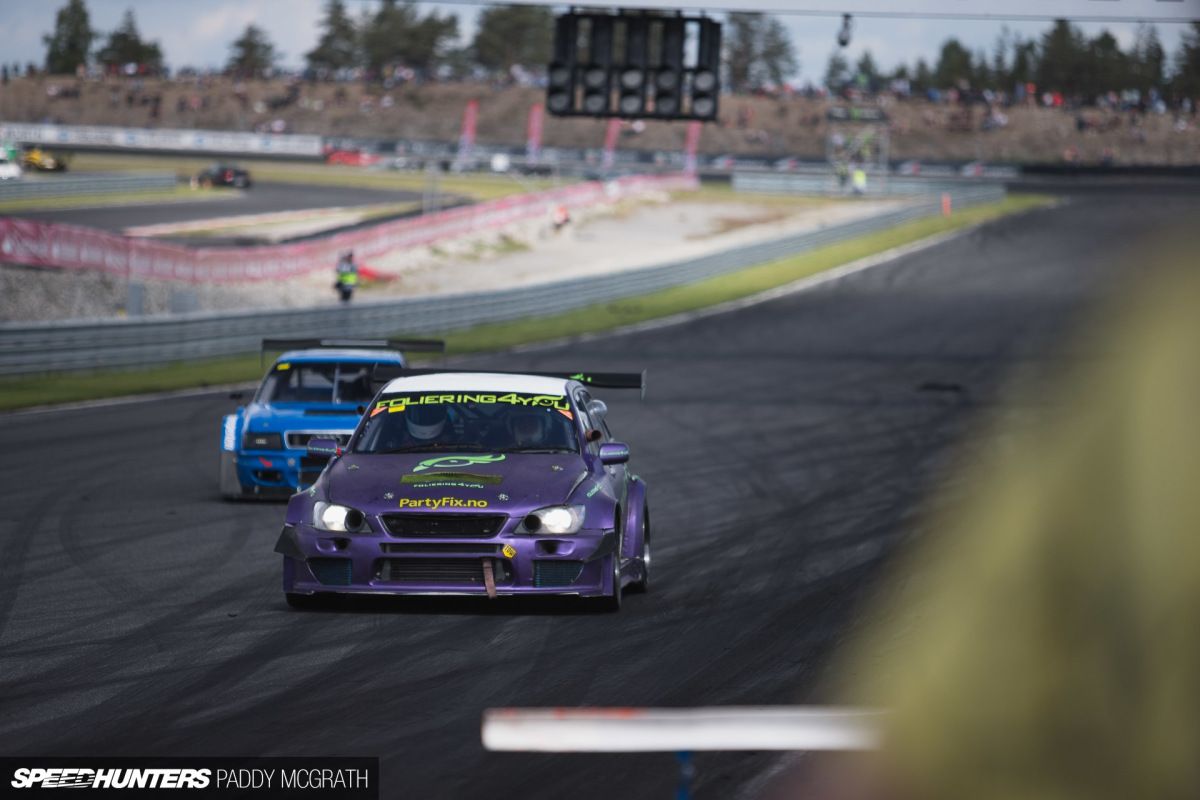 Because of the hilarious speed differences, it's impossible to tell who's where in the rankings after maybe two laps. It's particularly impressive when the really fast cars sandbag during qualifying, just so they can cut the field to shreds on their way through.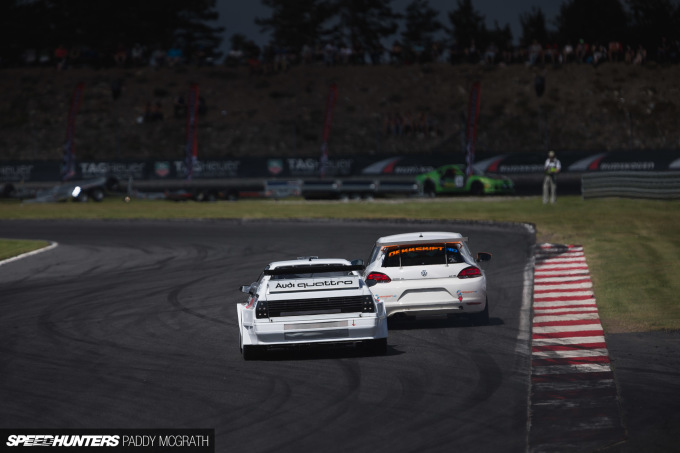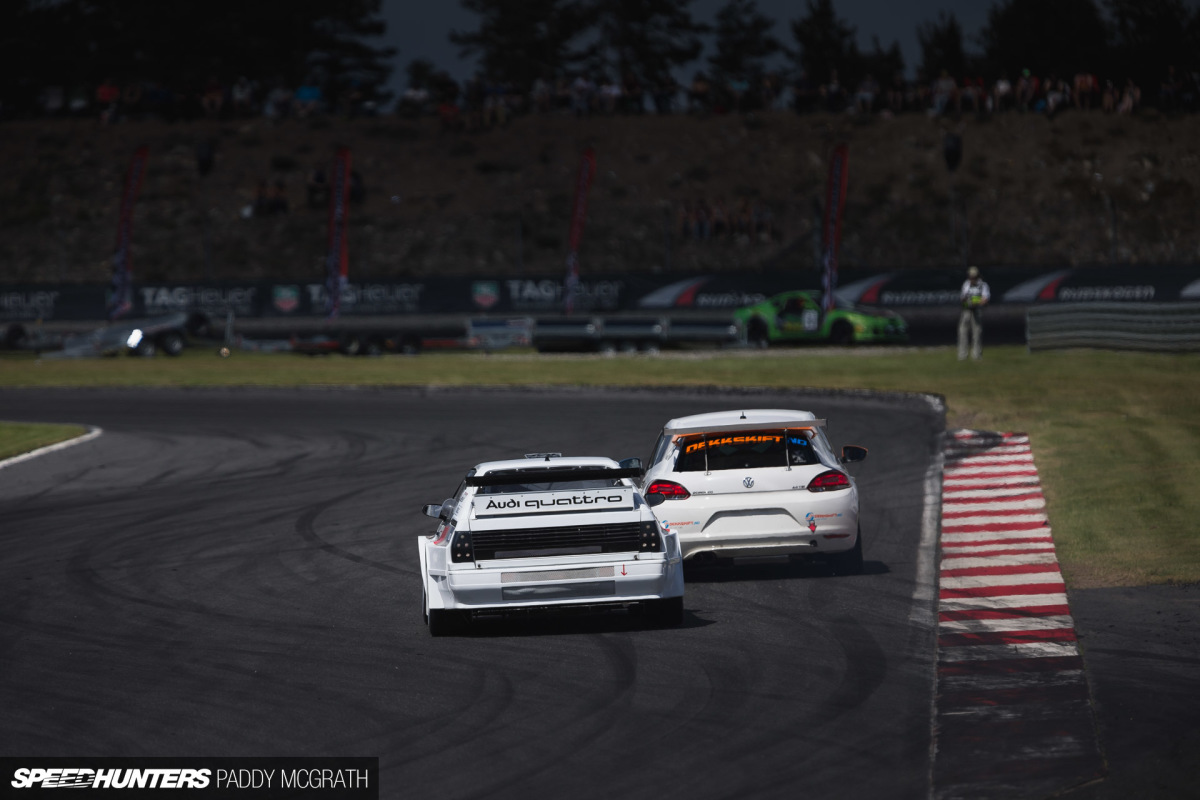 It's taken seriously too, don't underestimate that. Those with absolutely no hope of a win – unless the entire field retires around them – still give it their all. With an open rule book, I guess the idea is that if you want to go faster, you build a faster car.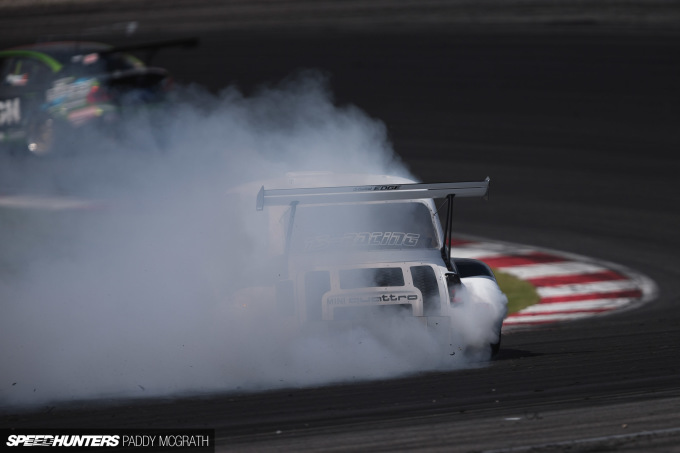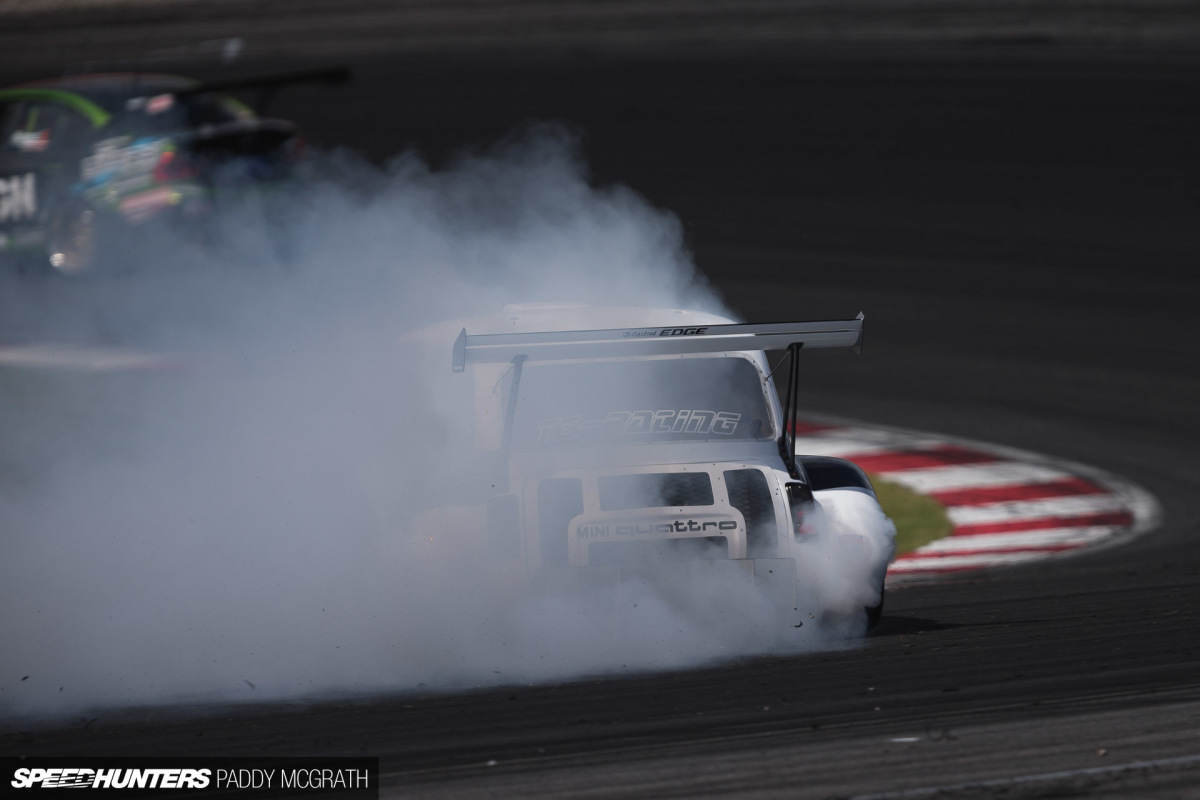 If you really can't win, well, you might as well turn on some style. I can't say I've seen too many quattro-equipped, 1.8T Minis doing big, smokey skids before.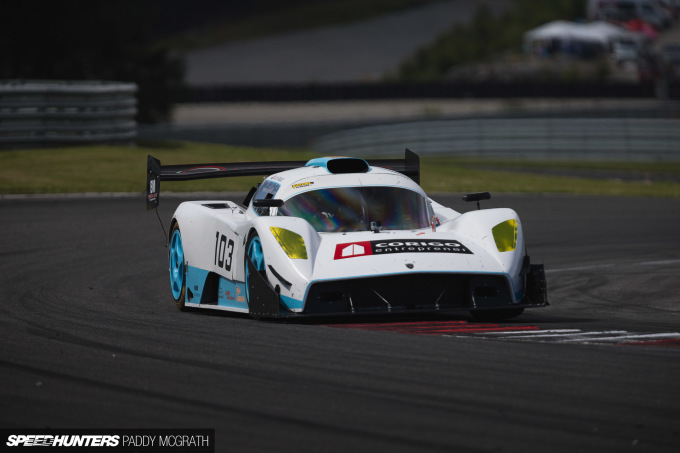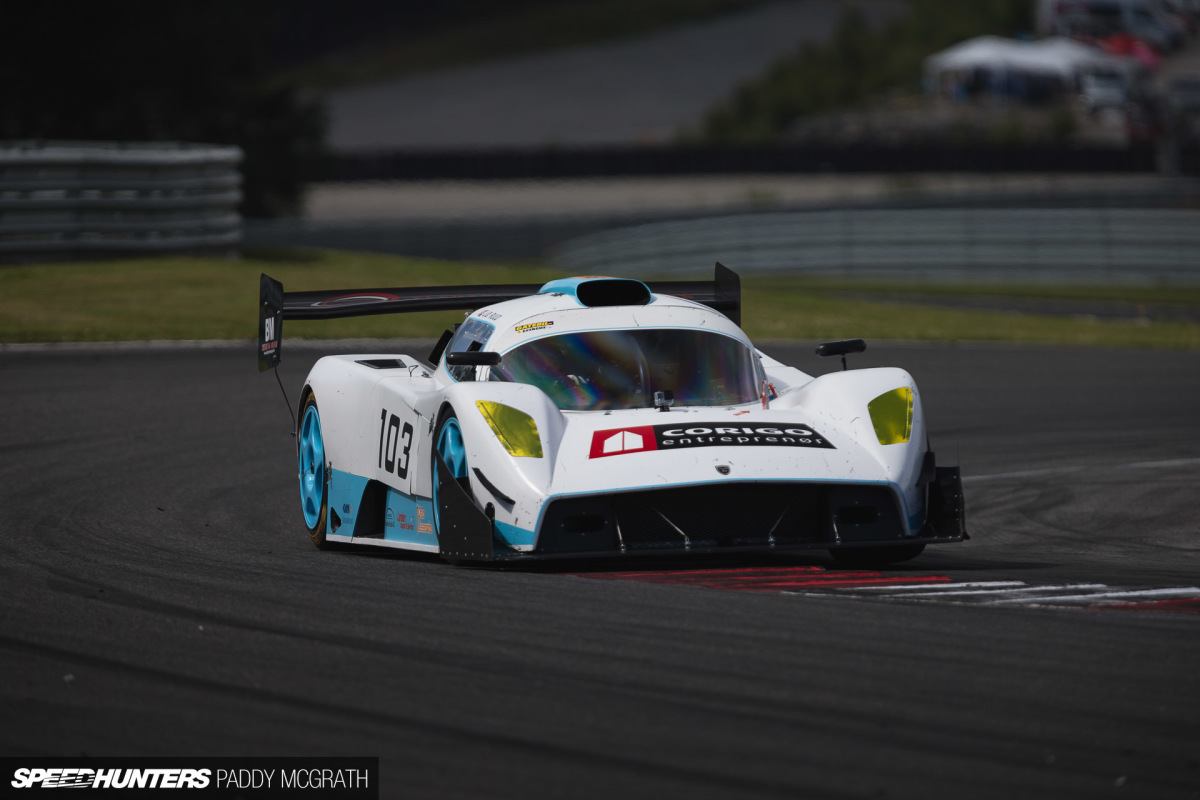 I think this guy won. I'm sure my Pulitzer is in the post for this cutting-edge and detailed journalism. Honestly though, outside of those competing, it's more about the show than anything else. Why else would something like this exist?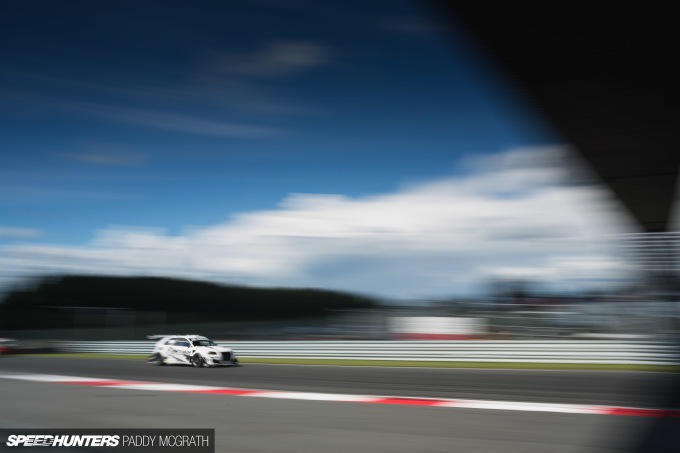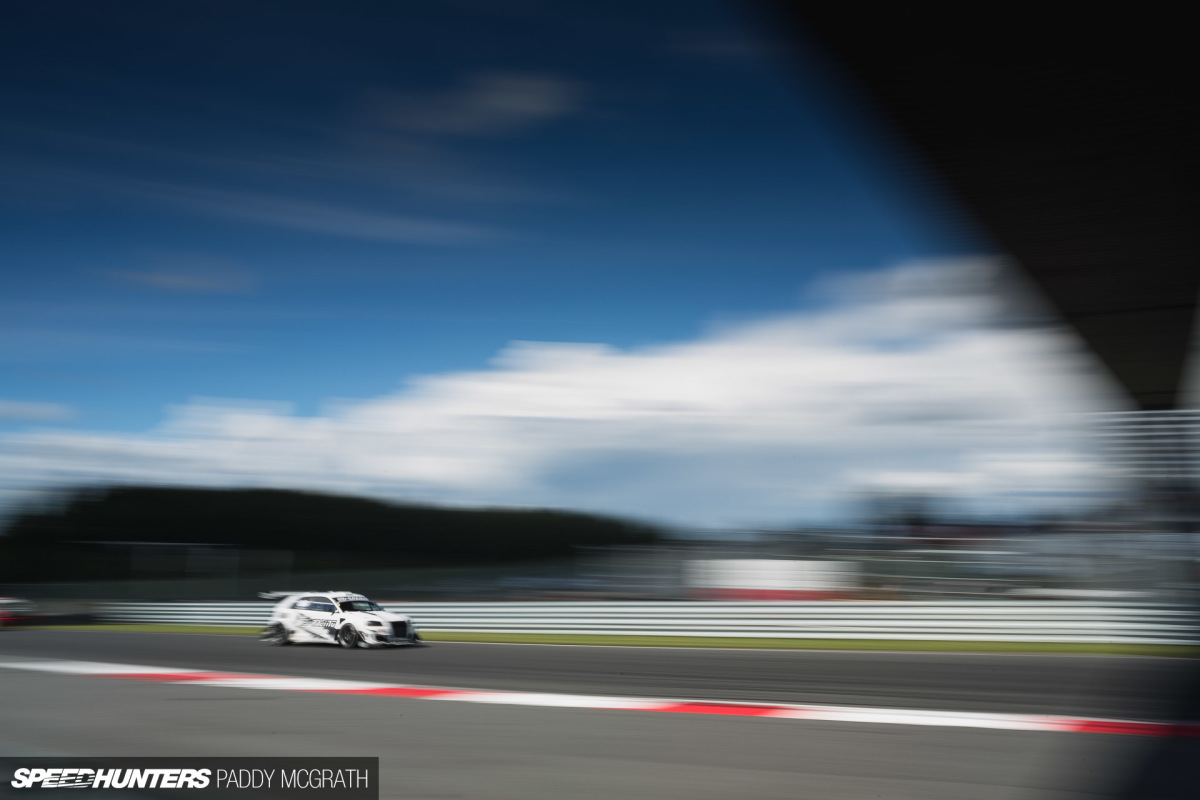 When there are works-like competition cars competing against bonafide ex-works-spec race cars, tube-chassis specials and everything in between, there can be no other reason for this race to happen, except to promote automotive joy.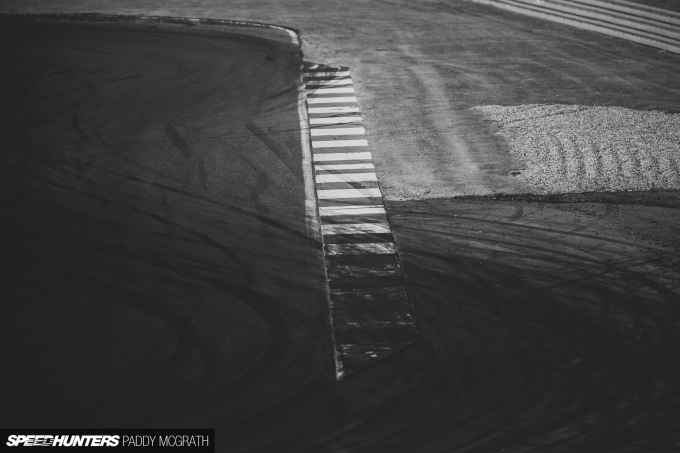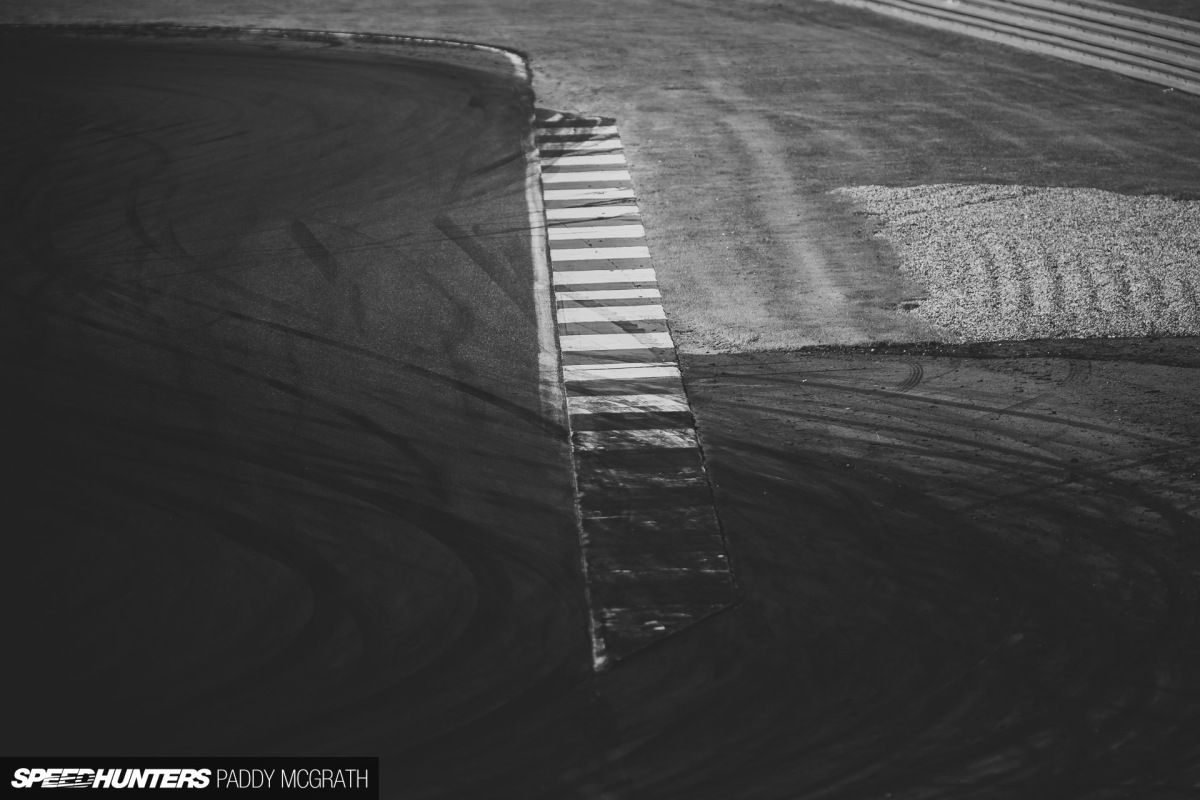 To break up the event coverage a little bit, in my next post I'm going to give you a quick tour of just some of the cars that popped up at Rudskogen this year, before going on one final walk around the paddock. After this is done, I need a serious break.
Gatebil will do that to you.
Paddy McGrath
Instagram: pmcgphotos
Twitter: pmcgphotos
paddy@speedhunters.com
Cutting Room Floor