Expectations
We've been covering Gatebil for a few years now, so we've come to expect good things each time. Every year so far it has delivered too.
From my own perspective though, I've learned to approach it in different ways each time. After the first shock and awe experience, you need to look a little deeper the next year. The year after that again, you change tact once more. You have to keep doing this or else the insanity of what happens before you feels normal. It should never feel normal, not at Gatebil.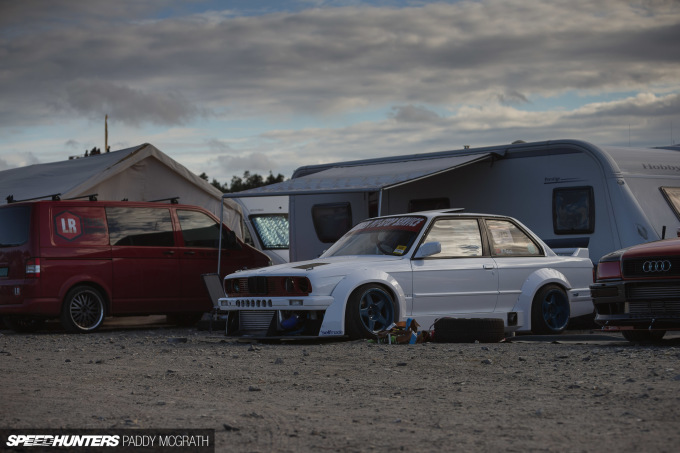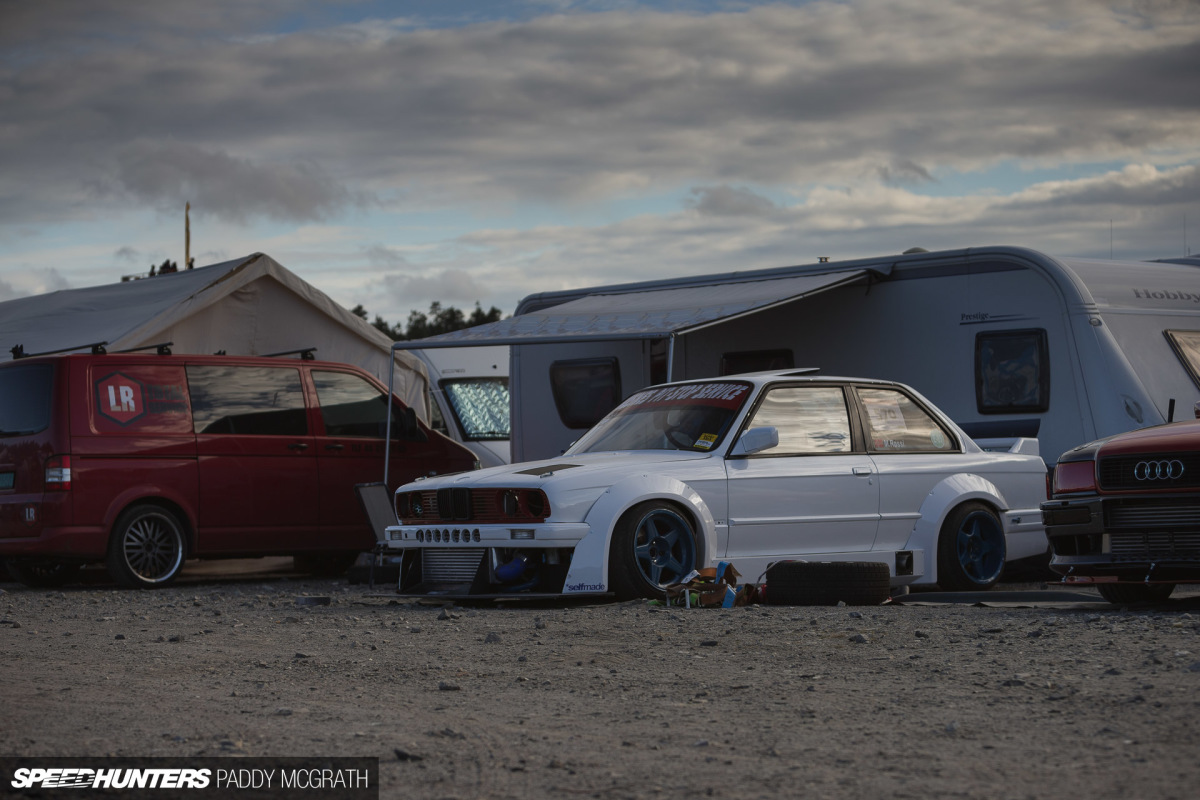 It occurred to me that whilst the majority of you will be familiar with Gatebil, you might not really know what it's about, why it exists or what purpose it even serves. There's a very peculiar method to the madness there too, which is unlike anything that happens anywhere else.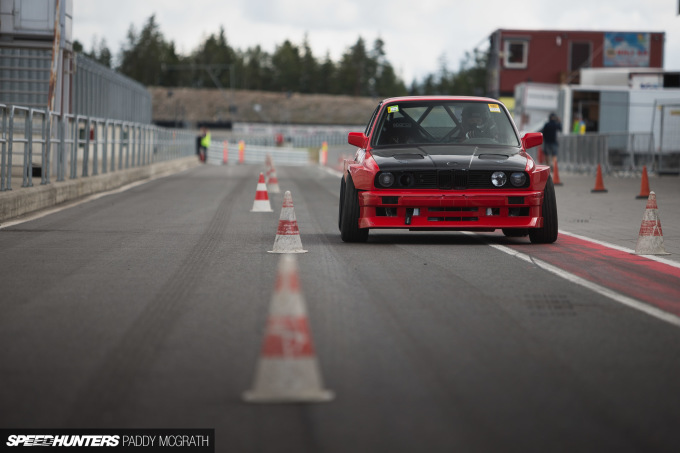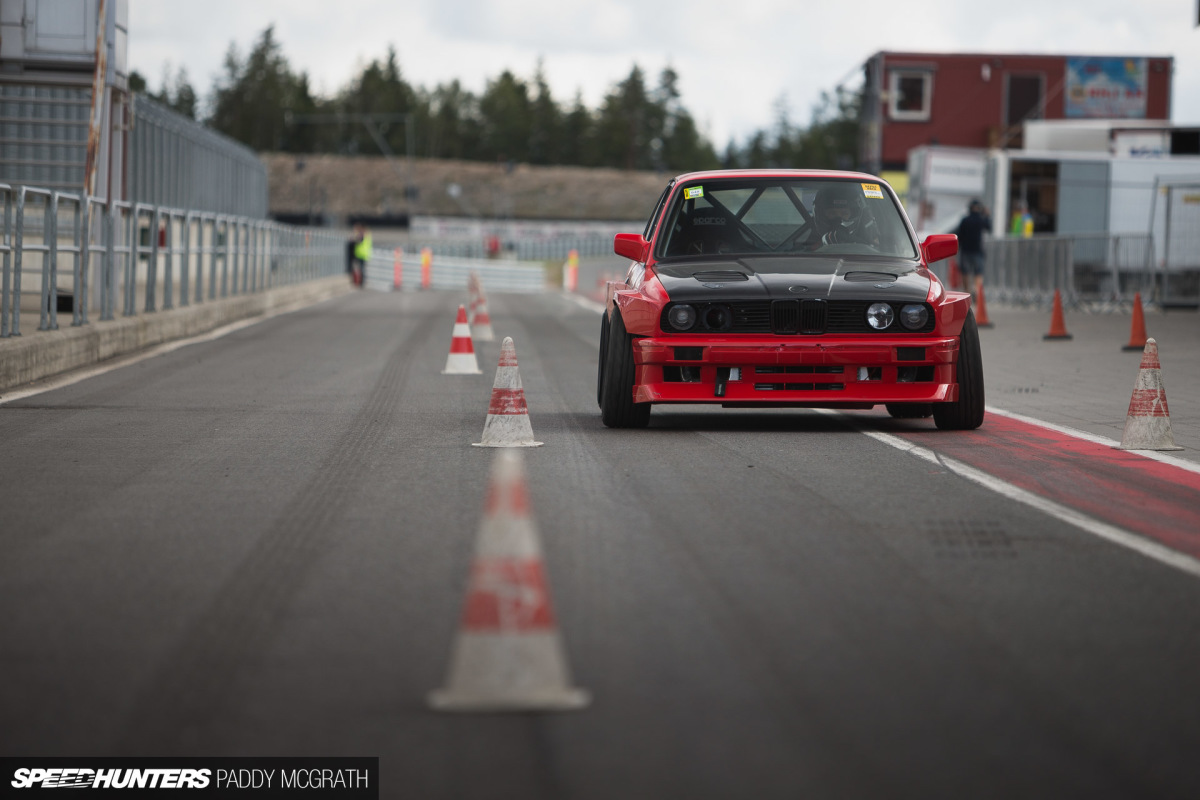 I've heard people describe other events as being the Gatebil of X, Y or Z, but I don't think anything else comes even close. At least, not what I've seen. There's a certain rawness about Gatebil that's almost impossible to recreate, due to environment more than anything.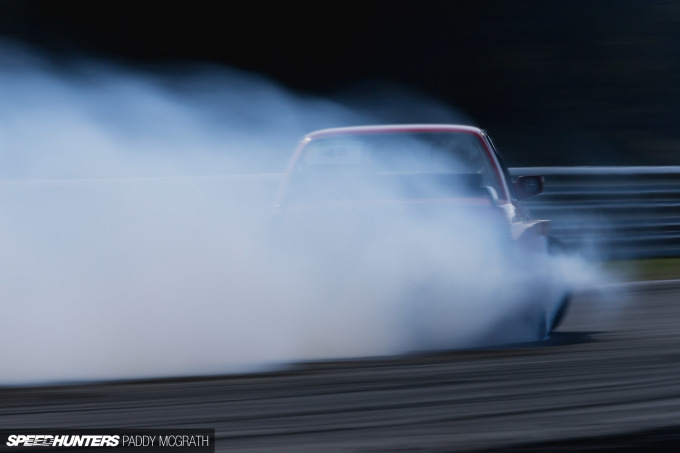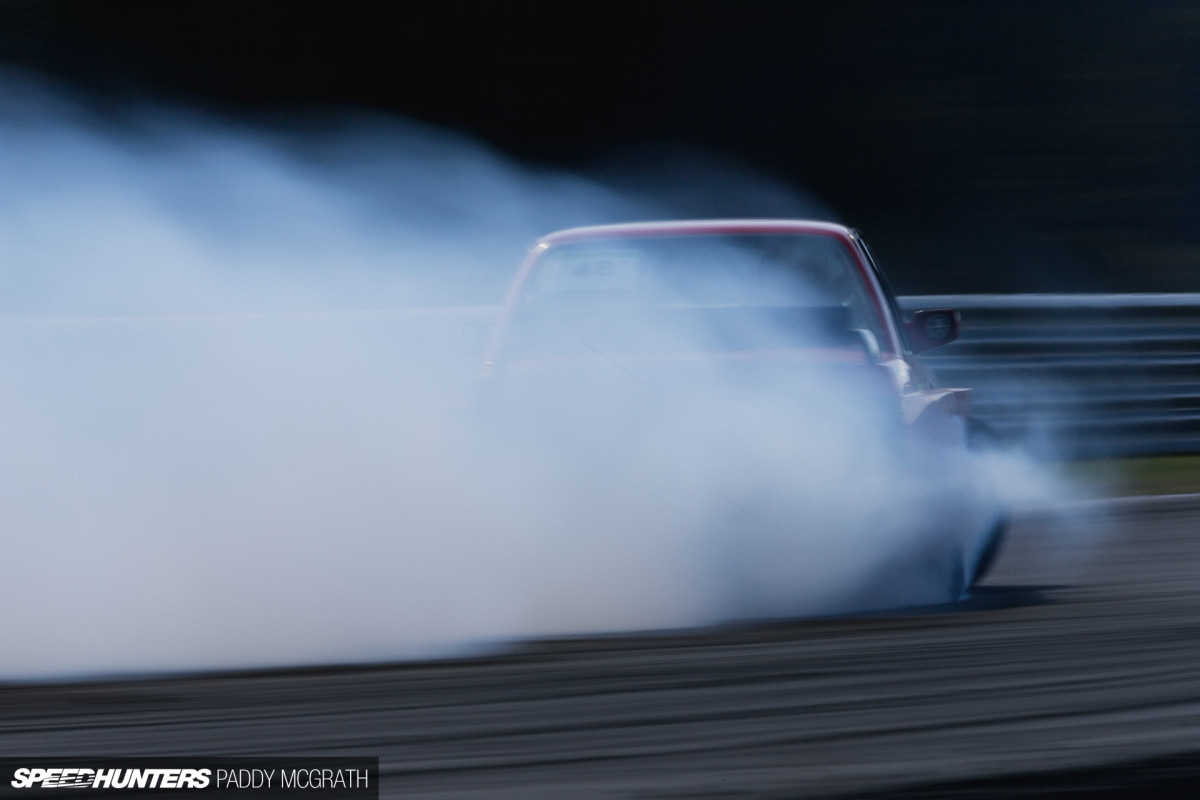 I just don't think anywhere else on earth would allow the sort of sh*t that happens at Gatebil to happen, at least not anywhere as developed as the Scandinavian regions; the same regions that are leading the way in electric cars and environmental responsibility. I often wonder what would happen if someone in power in Norway or Sweden happened to stop by Rudskogen one year and see what happens behind the trees.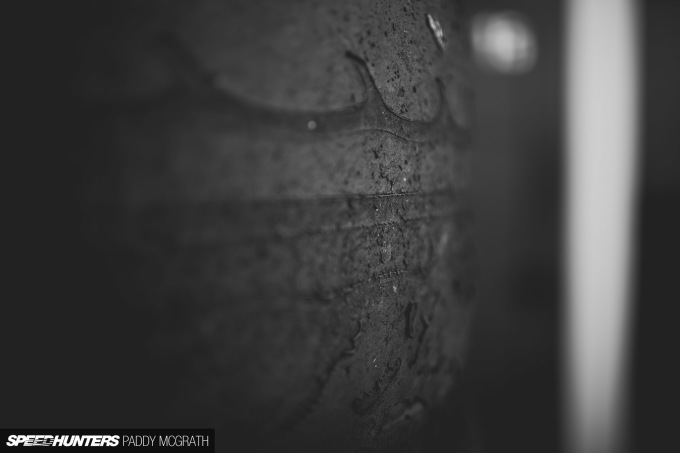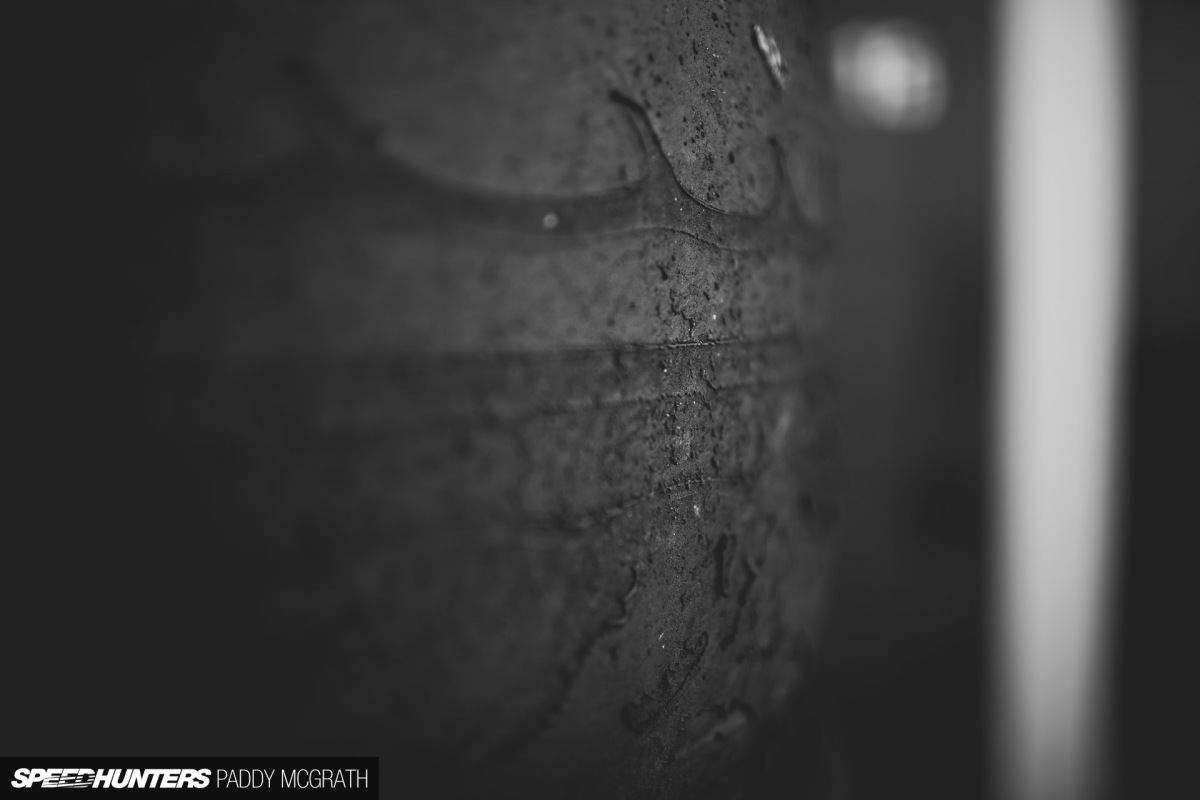 In order to bring you as close to the experience as possible, I'm going to divide the coverage from Gatebil into three neat categories, followed by spotlights on some of the more unusual cars. Those three categories? Smoke, speed and society. Let's begin…
Smoke Blind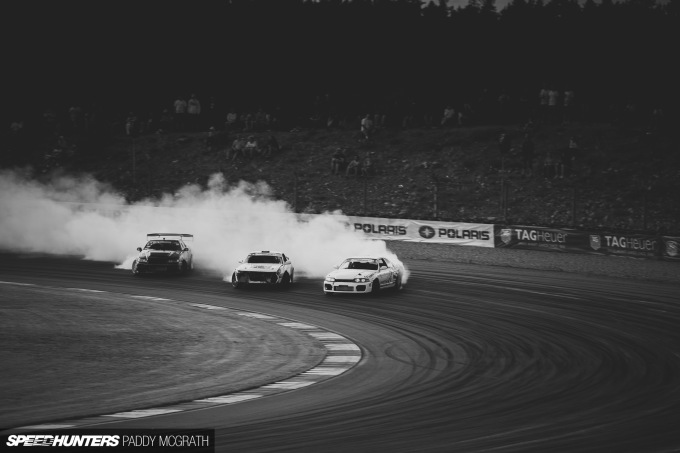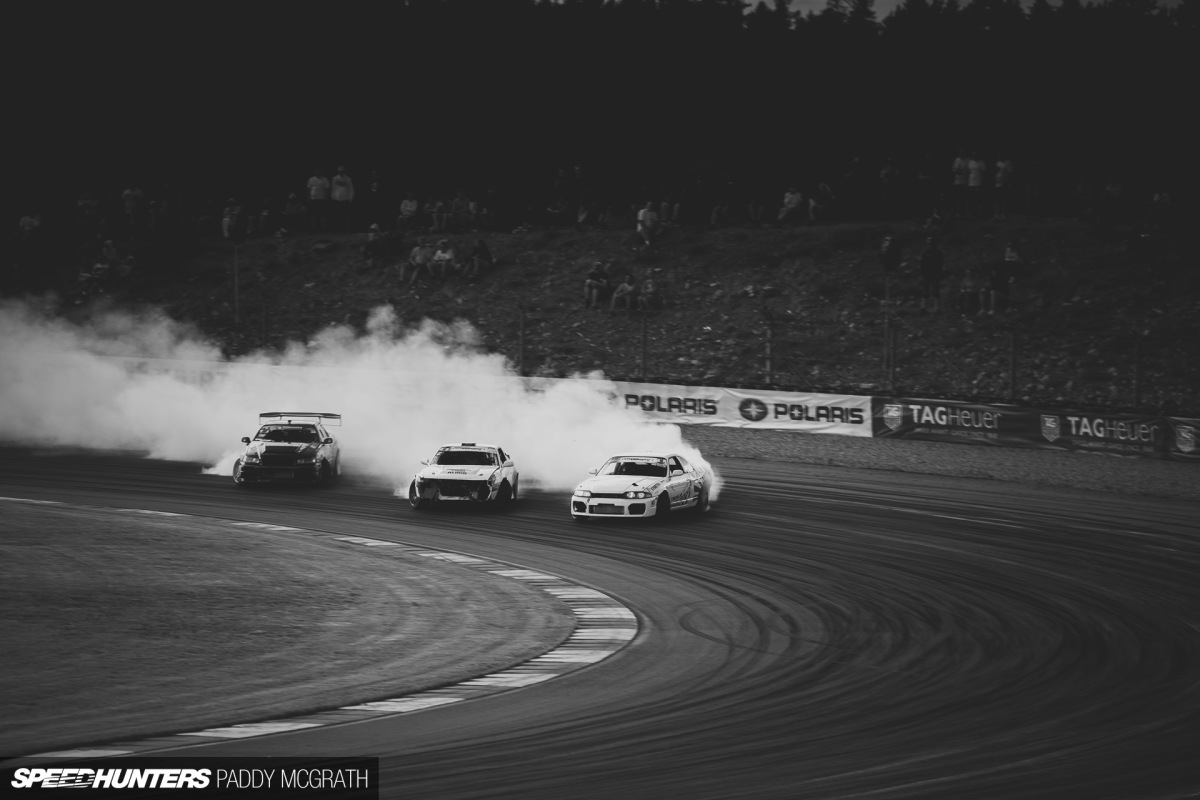 I guess the beginning is as good a place as anywhere to start. By the time I had arrived at Rudskogen on Thursday evening, qualifying was well underway for the first annual 'Super 3′ event. It is what it sounds like, as in it's a triple team tandem drift. I'll come back to it in a bit.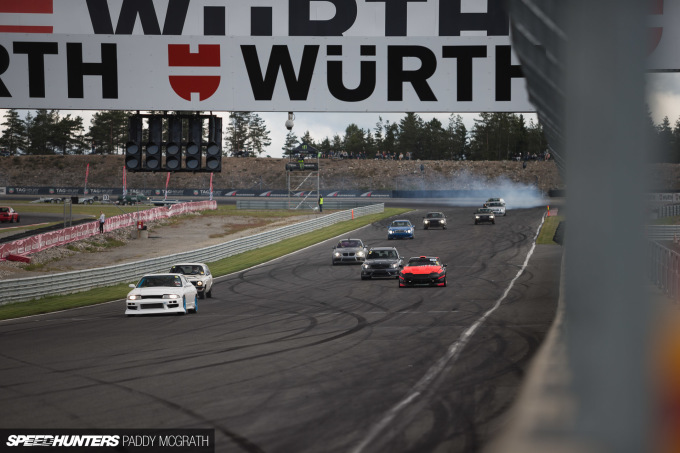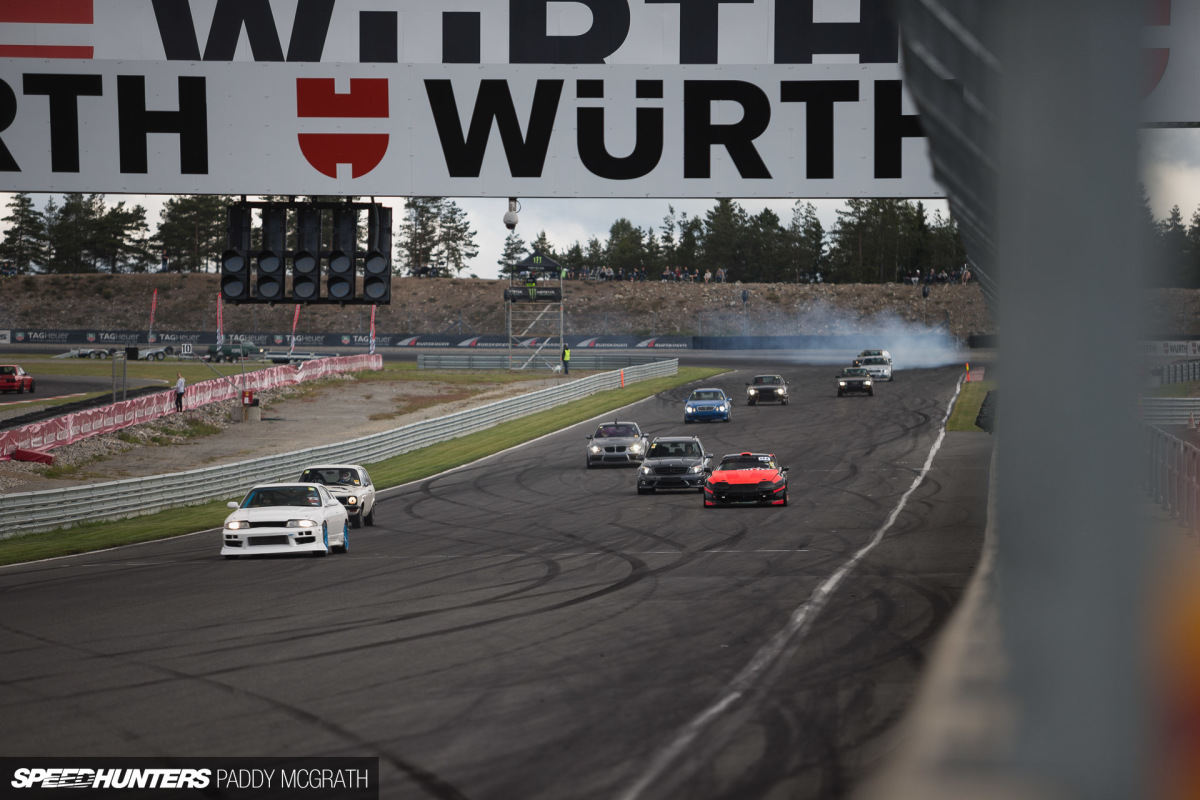 Gatebil translates as 'Street Car', and it's from street cars that the event has evolved. I would estimate very few of the cars here now are street legal, but there remains a dedicated street car session which occurs several times per day. This is typically a grip session and any purposeful drifting is met with a black flag. Yes, there are rules at Gatebil.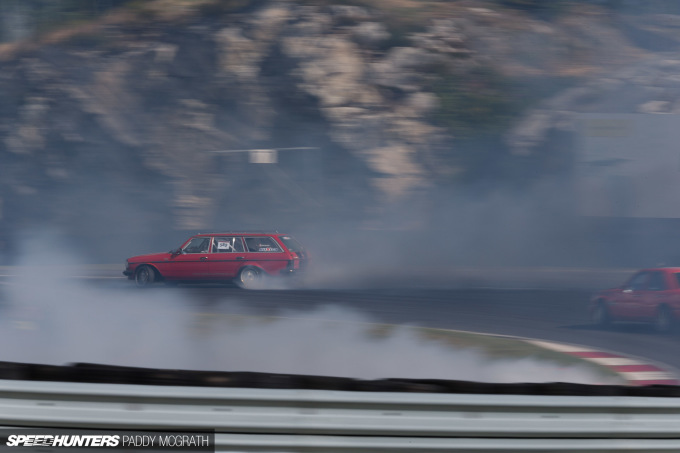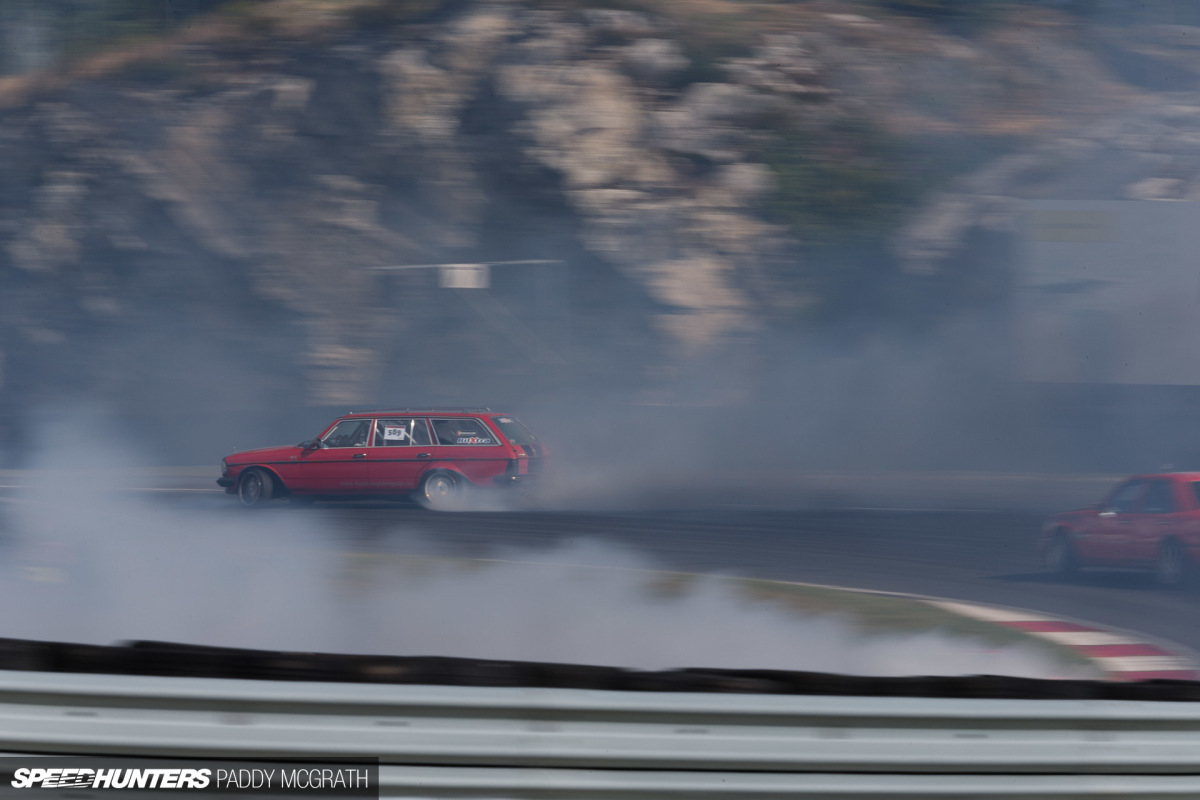 There are a couple of things that are quite striking about these drifting sessions. The variety of cars is impressive, with pretty much every permutation and combination of chassis and engine represented in one form or another. This is a diesel Mercedes-Benz wagon.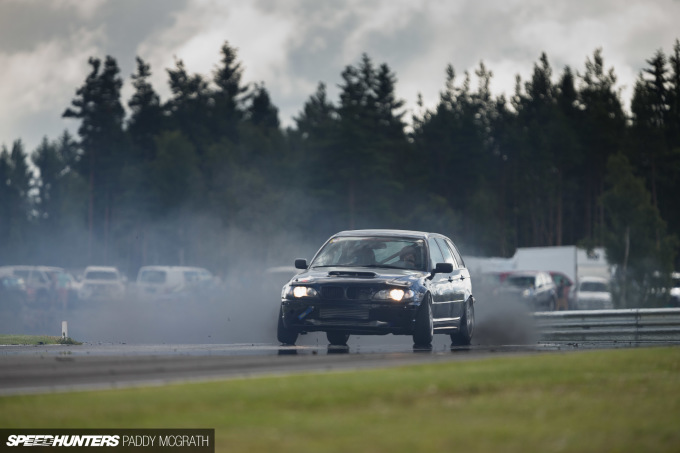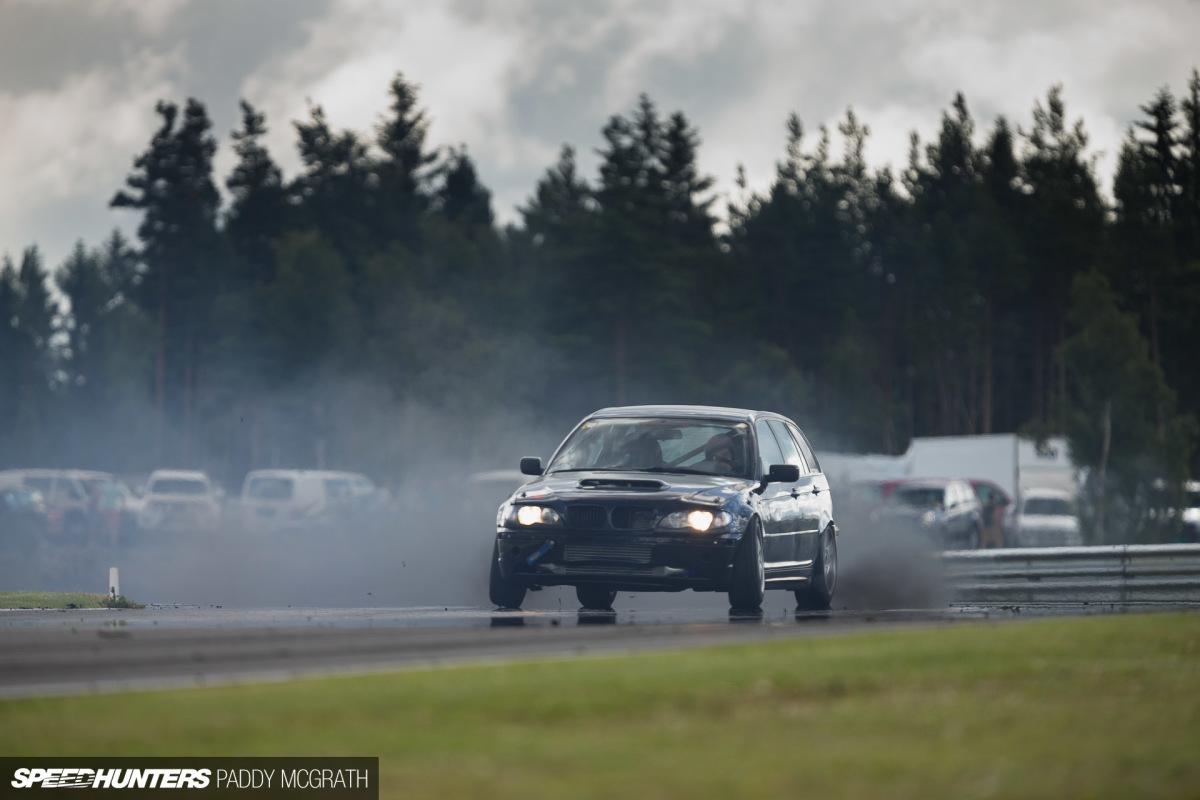 And this is a diesel BMW wagon. Hang on, I think there's a pattern emerging here…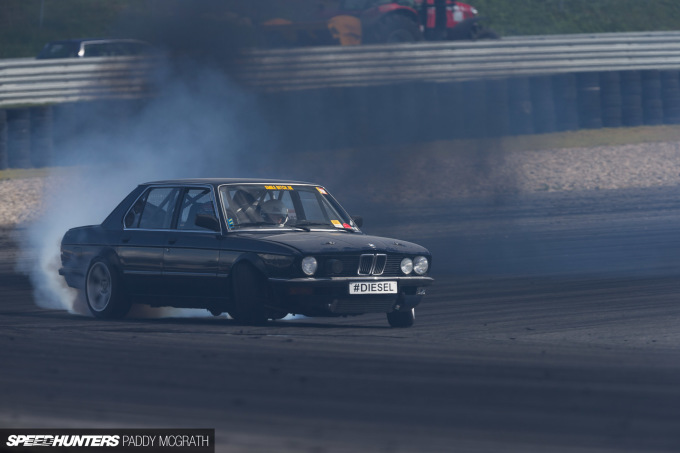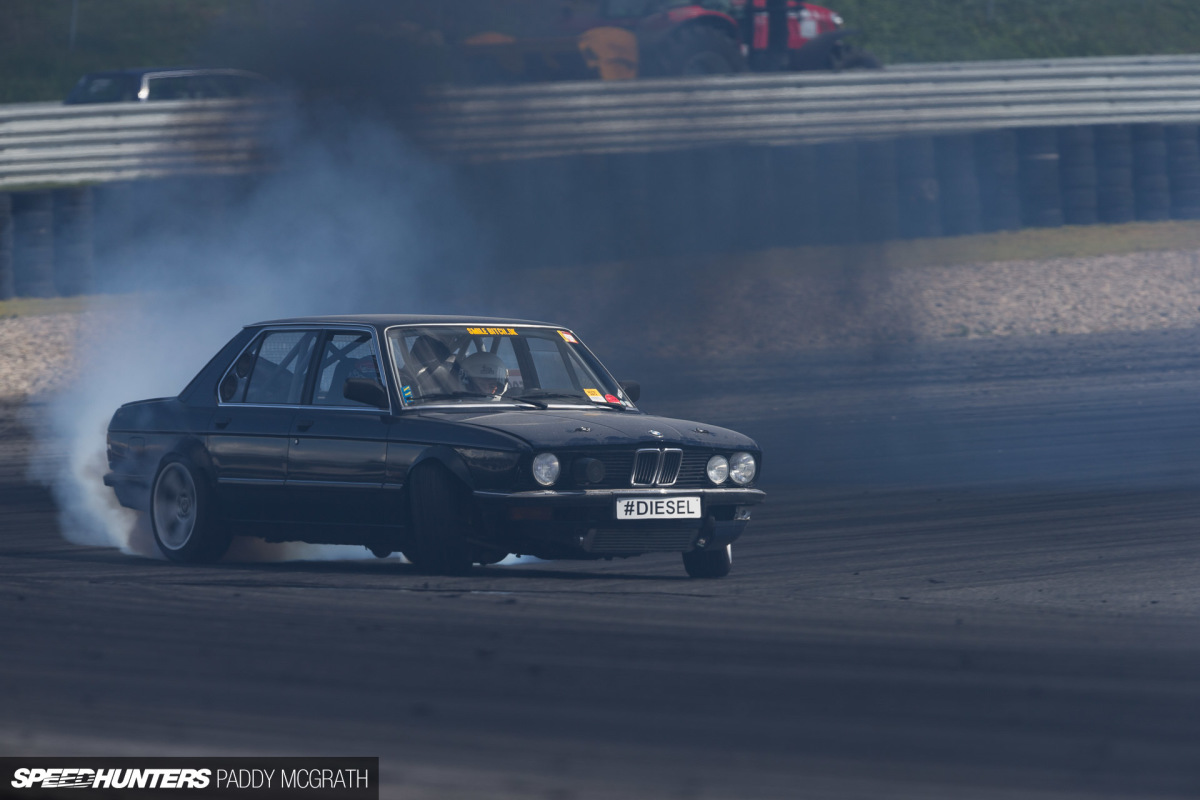 In fact, I can't recall there being this many diesel drift cars ever present at Gatebil before. Not to forget Black Smoke Racing's new car, which continuously evaded me all weekend, or an S13 with a Mercedes diesel engine, which for the life of me I couldn't find either. For the record, Gatebil isn't a small event.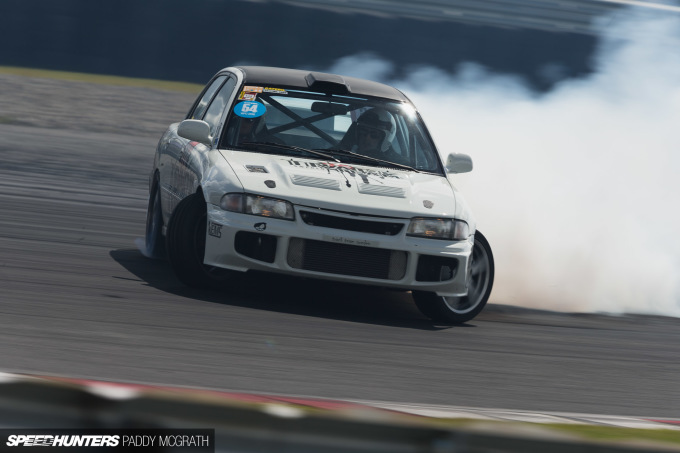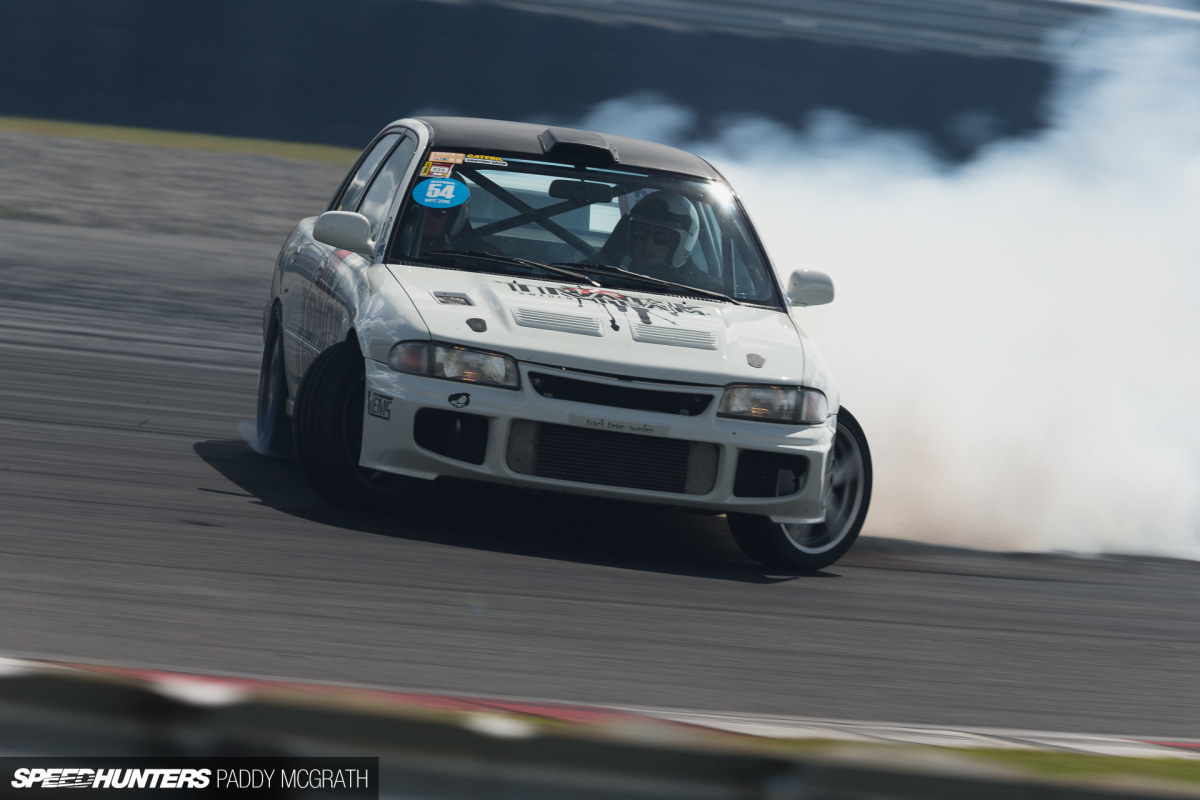 If I hadn't known what this is, I wouldn't have found it quite as remarkable. I'll let you read Pedey's account, but let's just say it makes 642whp at 2,800rpm. Those of you with a sworn affinity to  Mitsubishi might want to avoid it, however.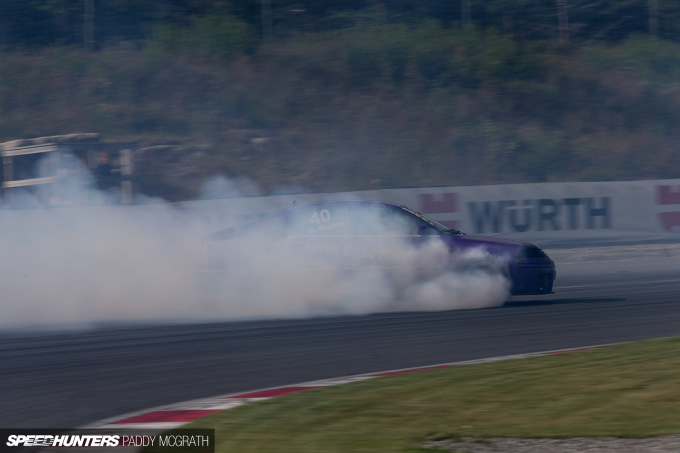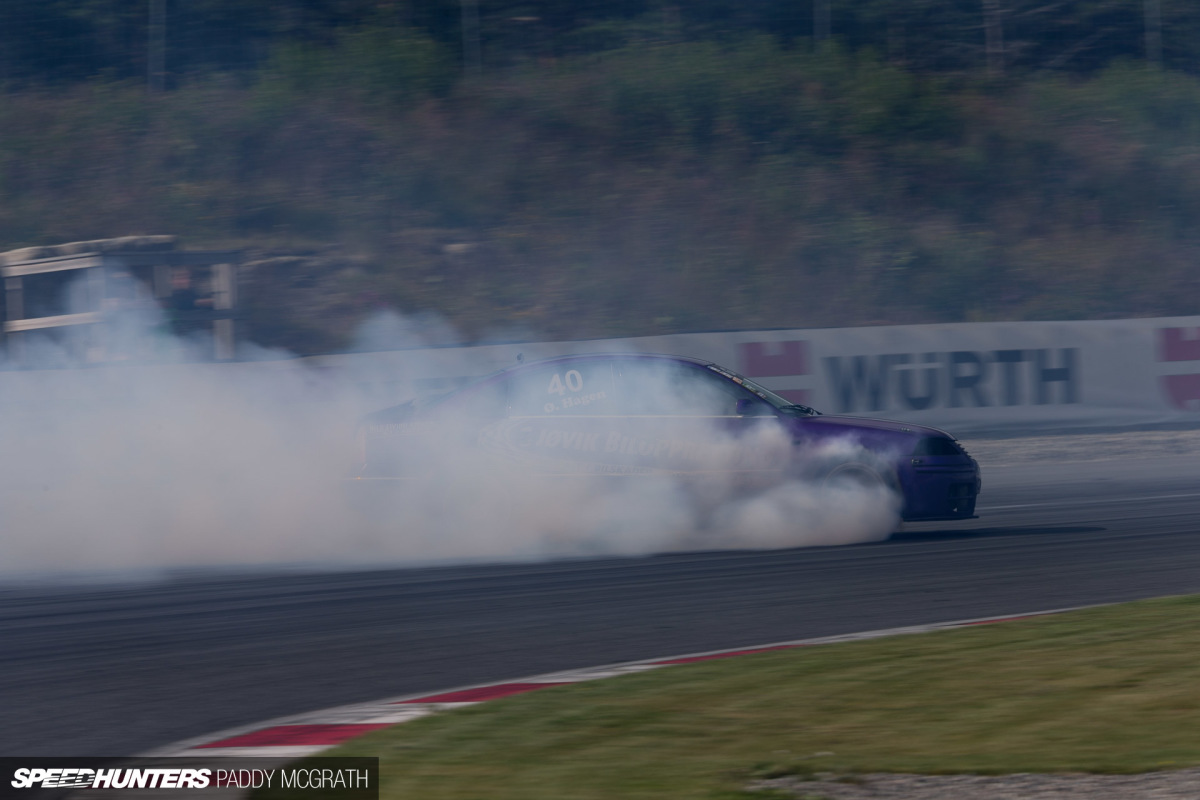 What's either brilliant or terrifying, I haven't really decided yet, is that drivers of all skill levels with very different ideas of how to go about things are all unleashed on track at the same time. This is a four-wheel drive Volkswagen sedan absolutely annihilating all four tyres.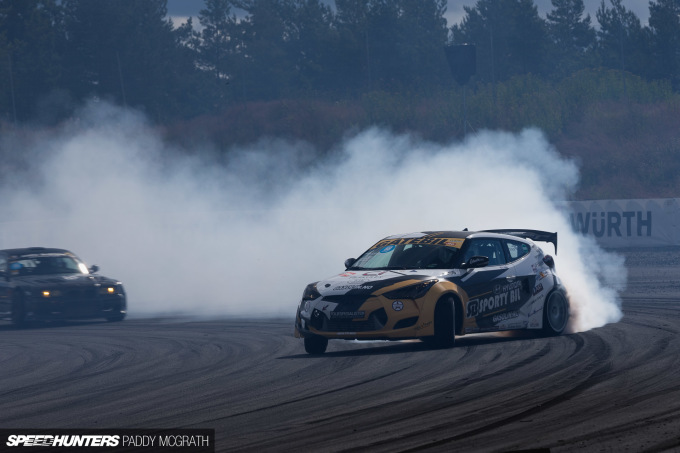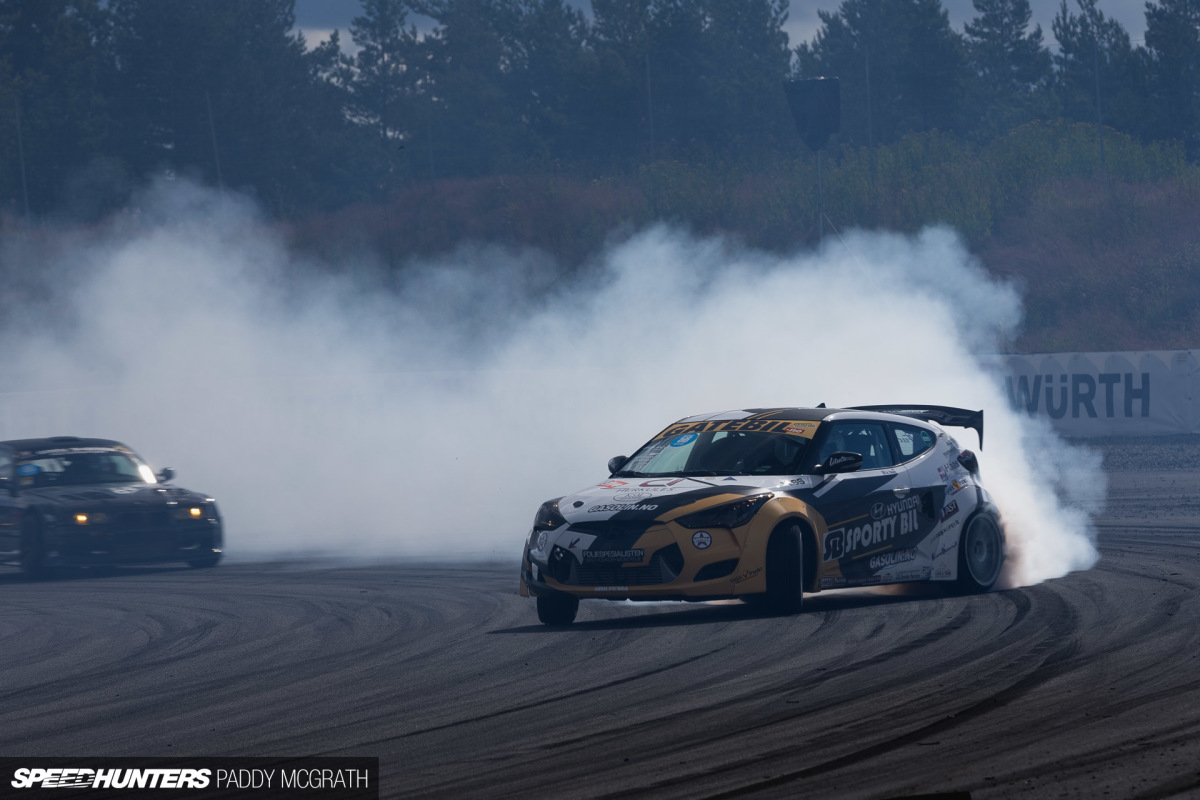 One issue that becomes immediately apparent though, is that with this many cars on track at once, smoke becomes a bit of a problem. This is a 2JZ-powered Hyundai Veloster.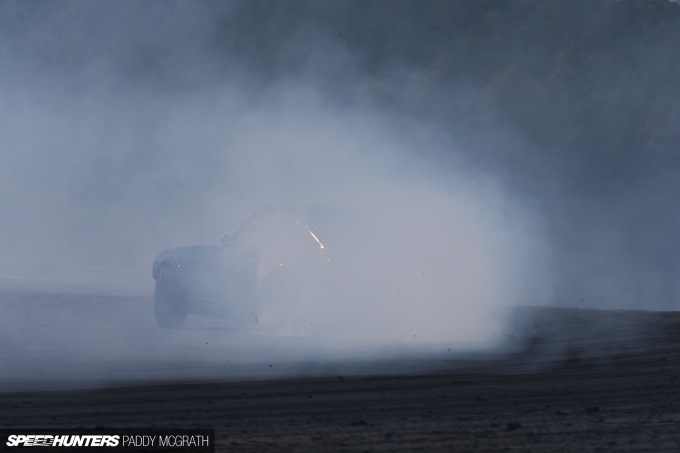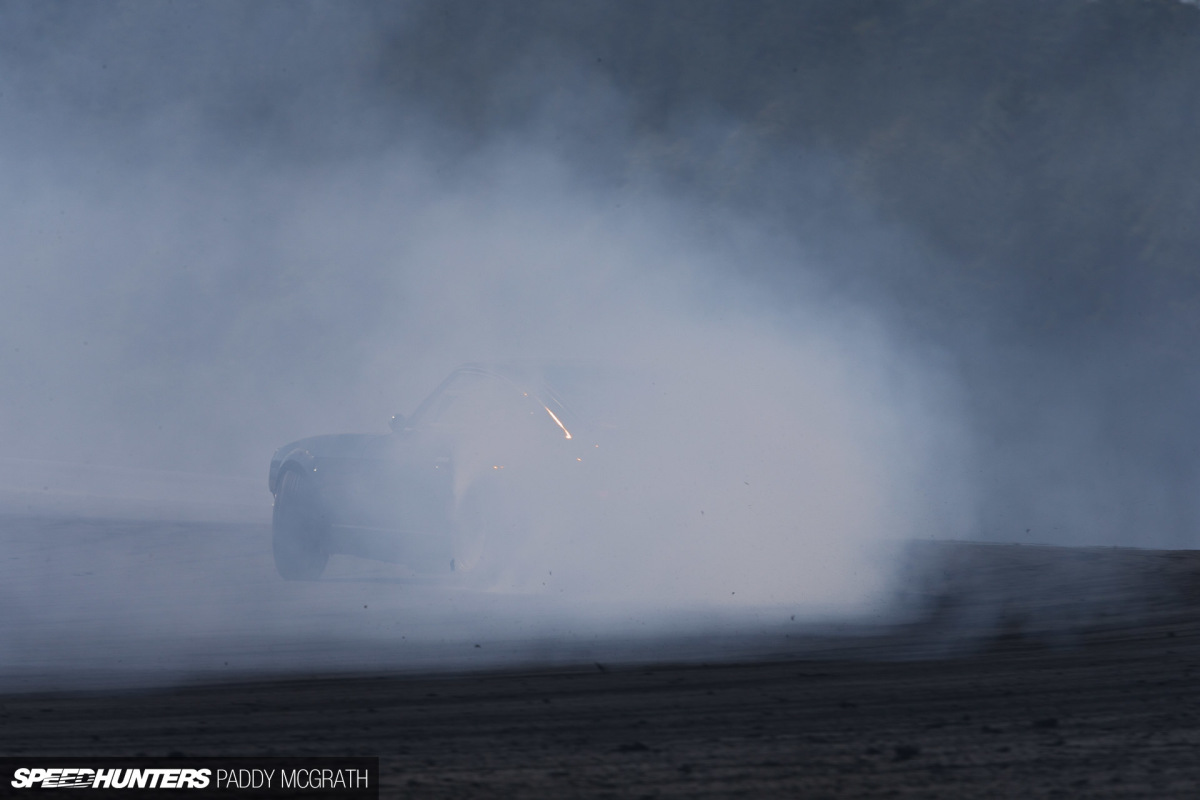 It doesn't take much to obscure vision, but it's ridiculous how quickly the entire track can disappear from your vision. There are points where you have to put your camera down, have a quick browse on Twitter, look up, still can't see anything, so you catch up on your Instagram feed too.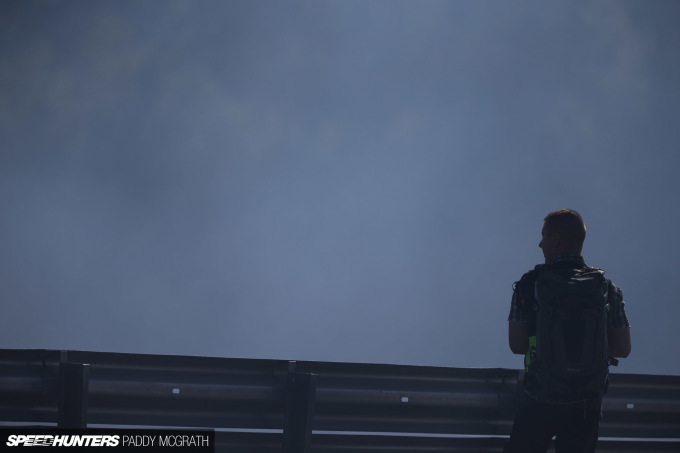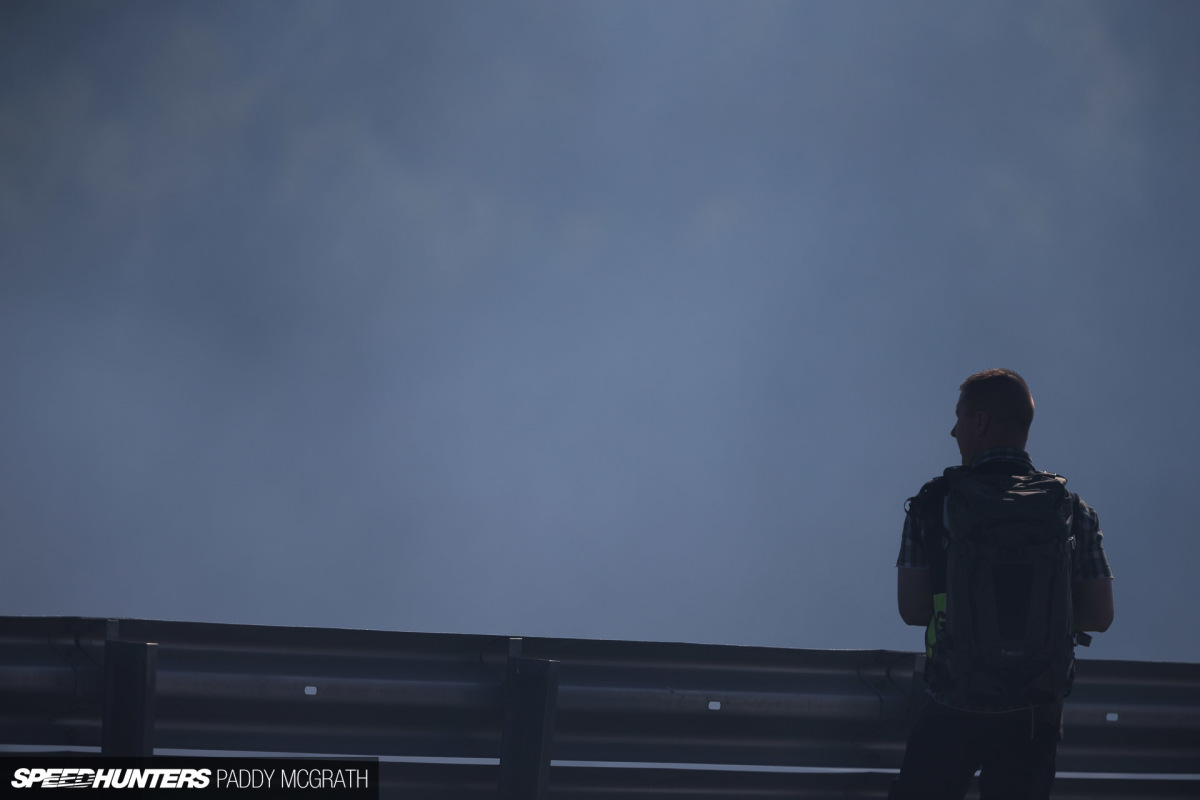 It's a bit unnerving; you can hear the cars, but you can only make out silhouettes through the smoke.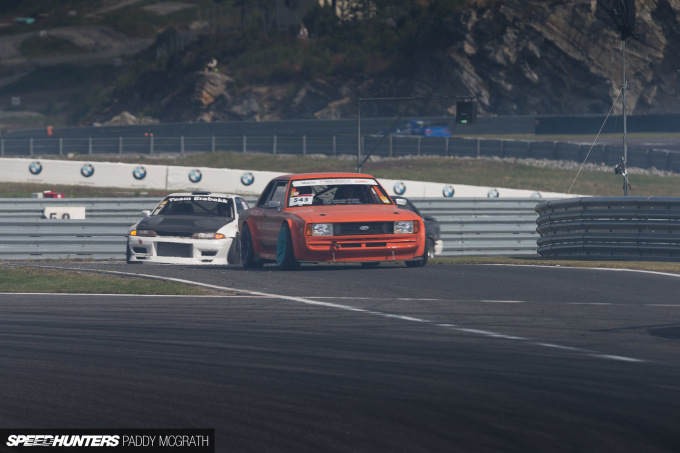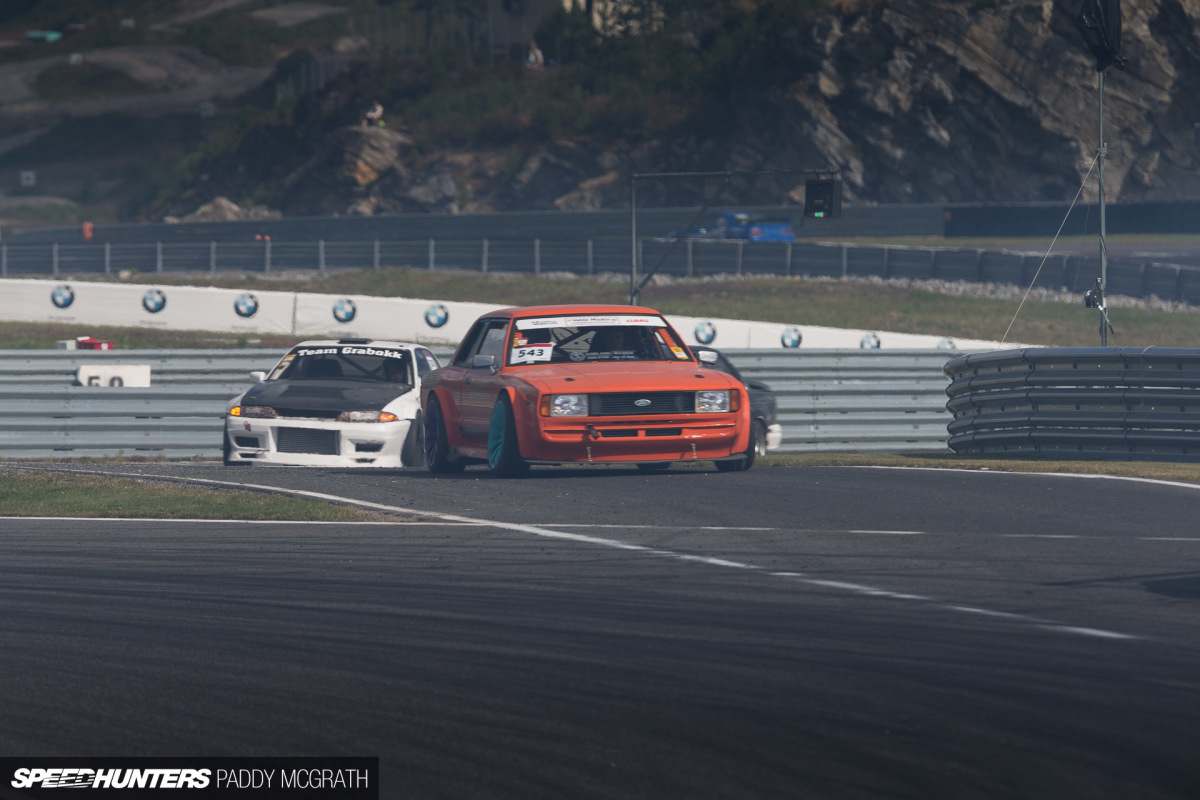 Whilst all of this is happening, more cars are slowly making their way out on track. I'm sure there's a system in place to keep things in check, but damned if I know what it is.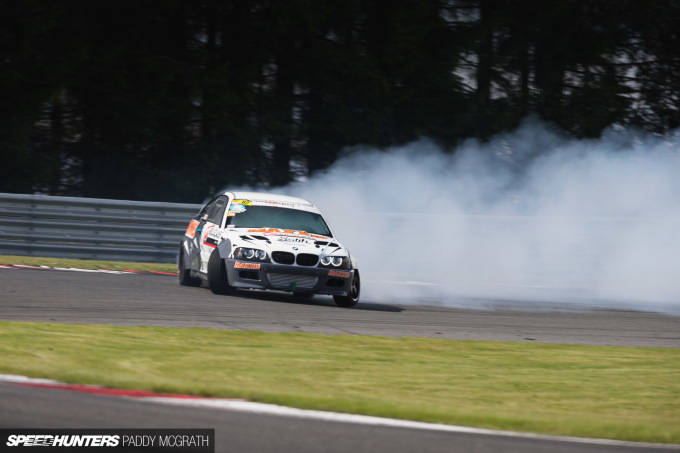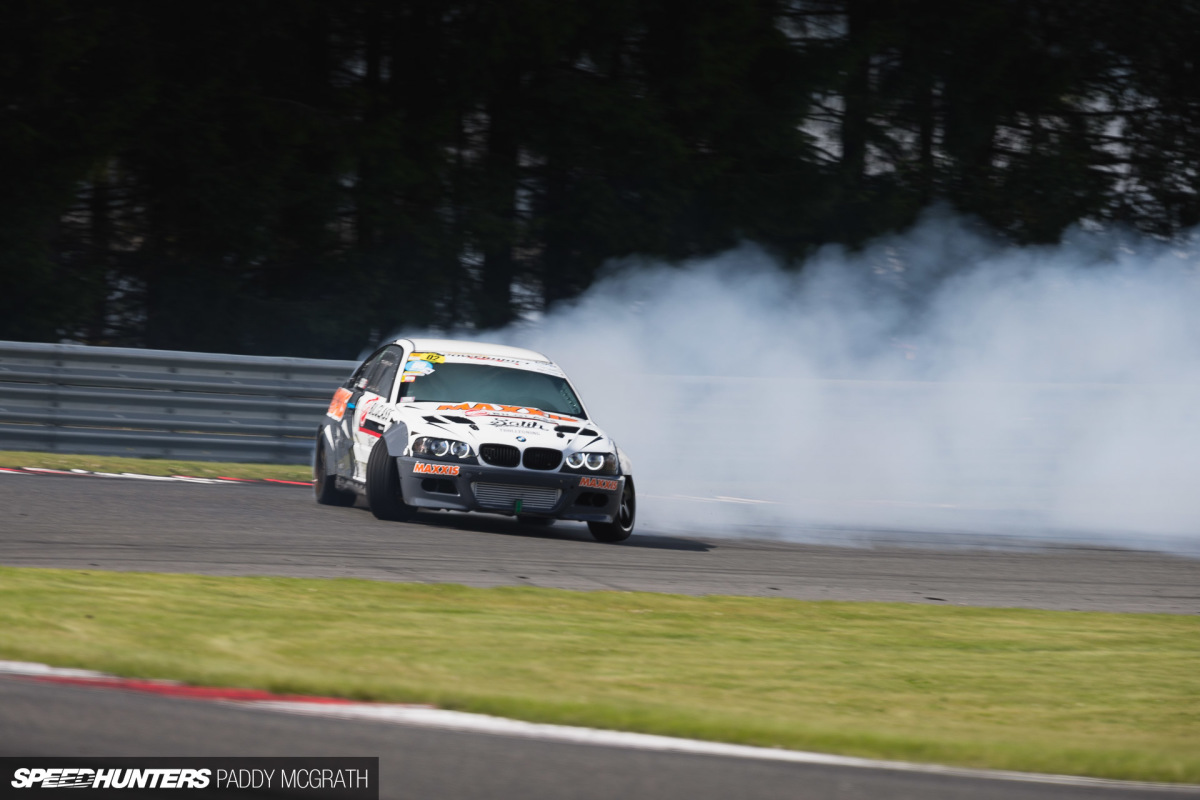 One of my favourite moments from the whole weekend was this E46 appearing up the hill, fully crossed up, banging the limiter with the entire inside of the car full of smoke. It was like a scene from some special drift version of Cheech & Chong.
I blame most of this environmental murder on one man, Mr. Kenneth Alm. Folks, there ain't no smoke show like a Kenneth Alm smoke show. It's now gotten to the point where I can tell when he's coming and where on track he is, purely by the smoke levels rising at a particular corner.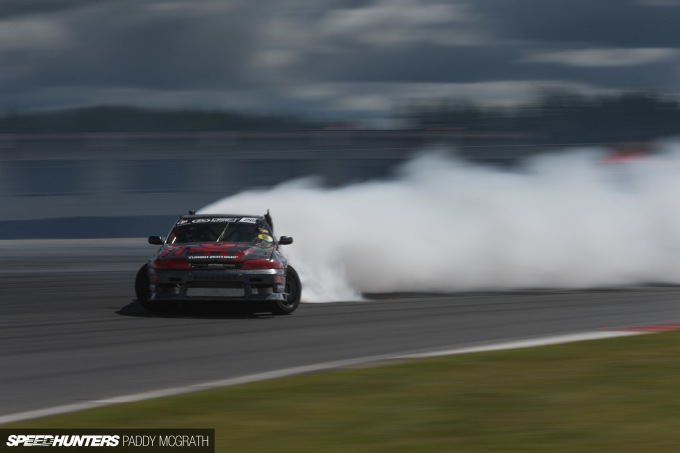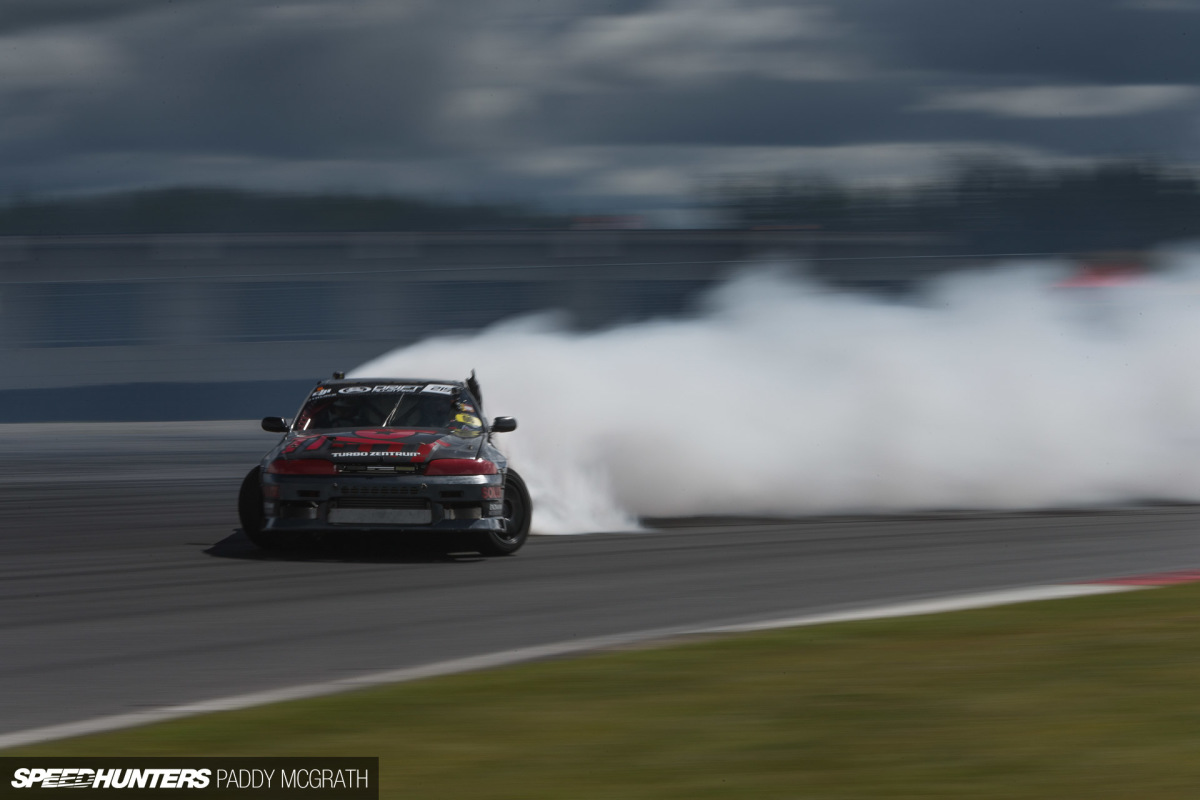 Plenty of the two-wheel drive guys can lay down some serious fog too. Marcel Ühlig, whose R33 Alok featured last year, was pretty damn impressive in this regard. He didn't immediately believe me when I told him I had this photo, until we realised that his window was popping open mid corner and his passenger was obliging for a decent photo op.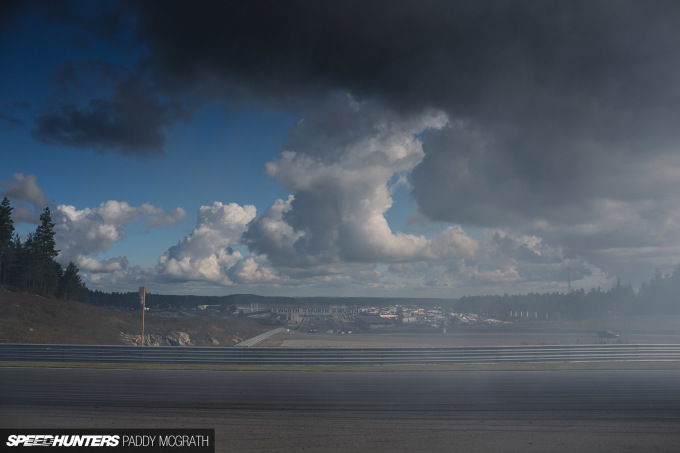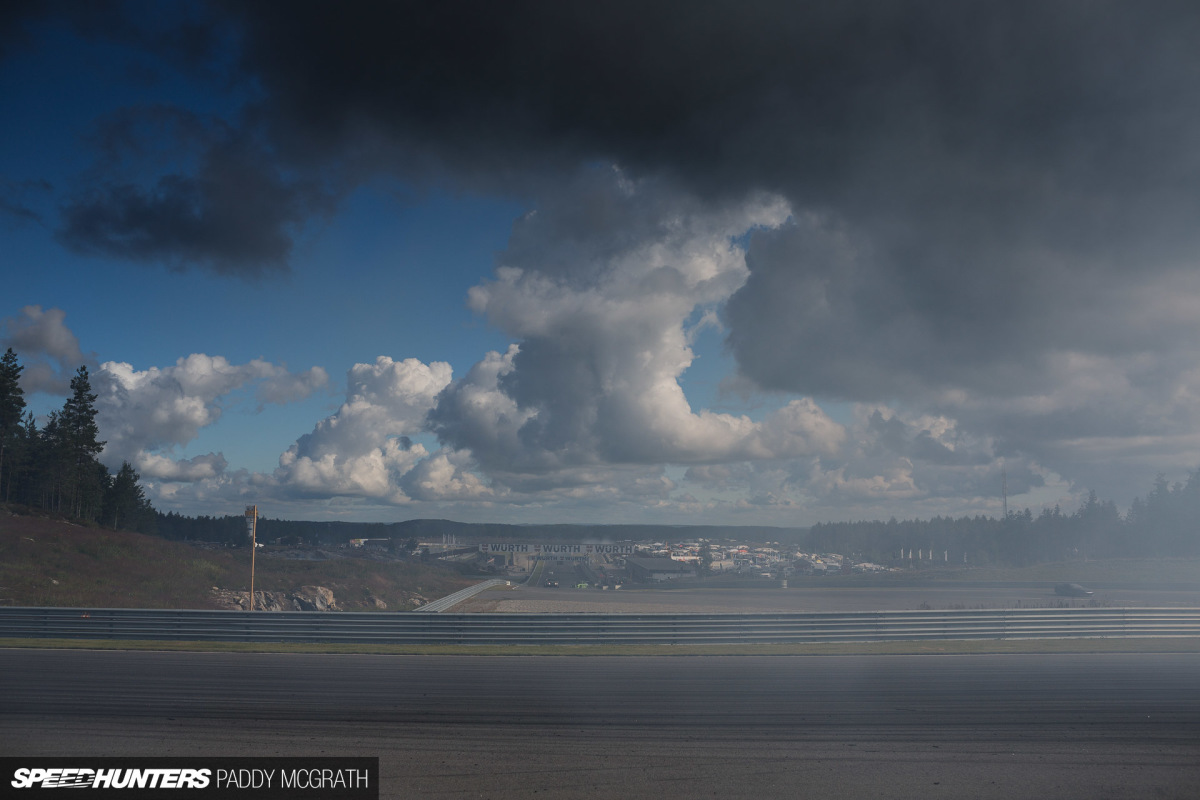 I wonder if this is the reason why Norwegians love Teslas so much? Three days at Rudskogen in July each year has to be offset somehow…
The Pros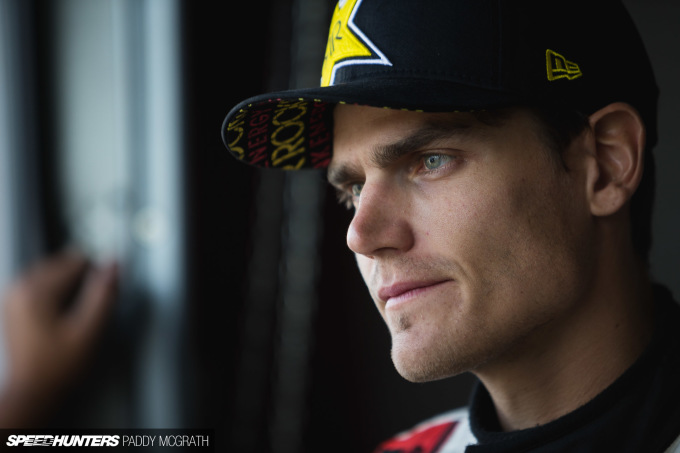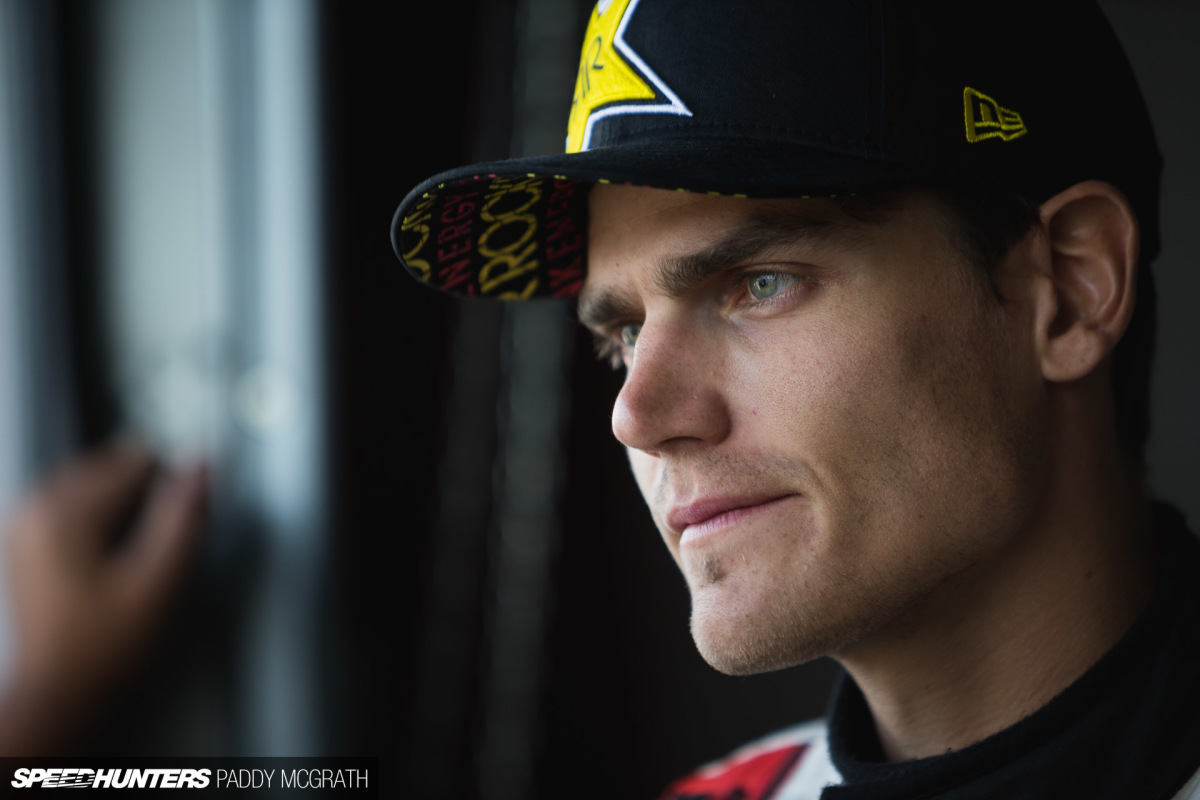 Probably the bit that really excites me though, is when the pro drivers sneak out on track amongst the masses. It has to be seen to believed, but the difference in speed and aggression when the likes of Messrs Aasbø, Jaegar, Ringnes & Co. take to the track is mesmerising.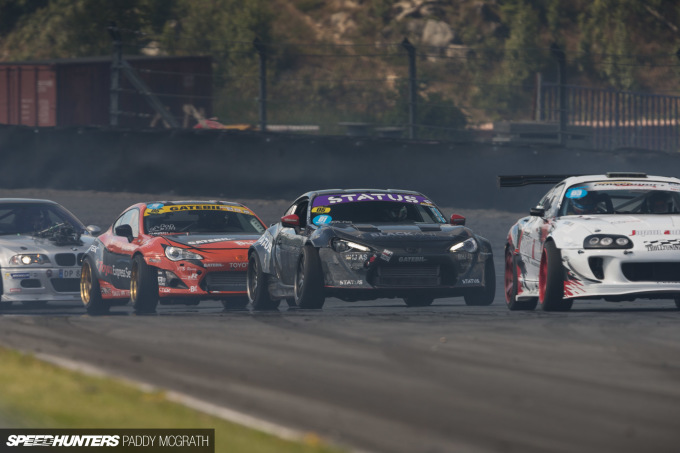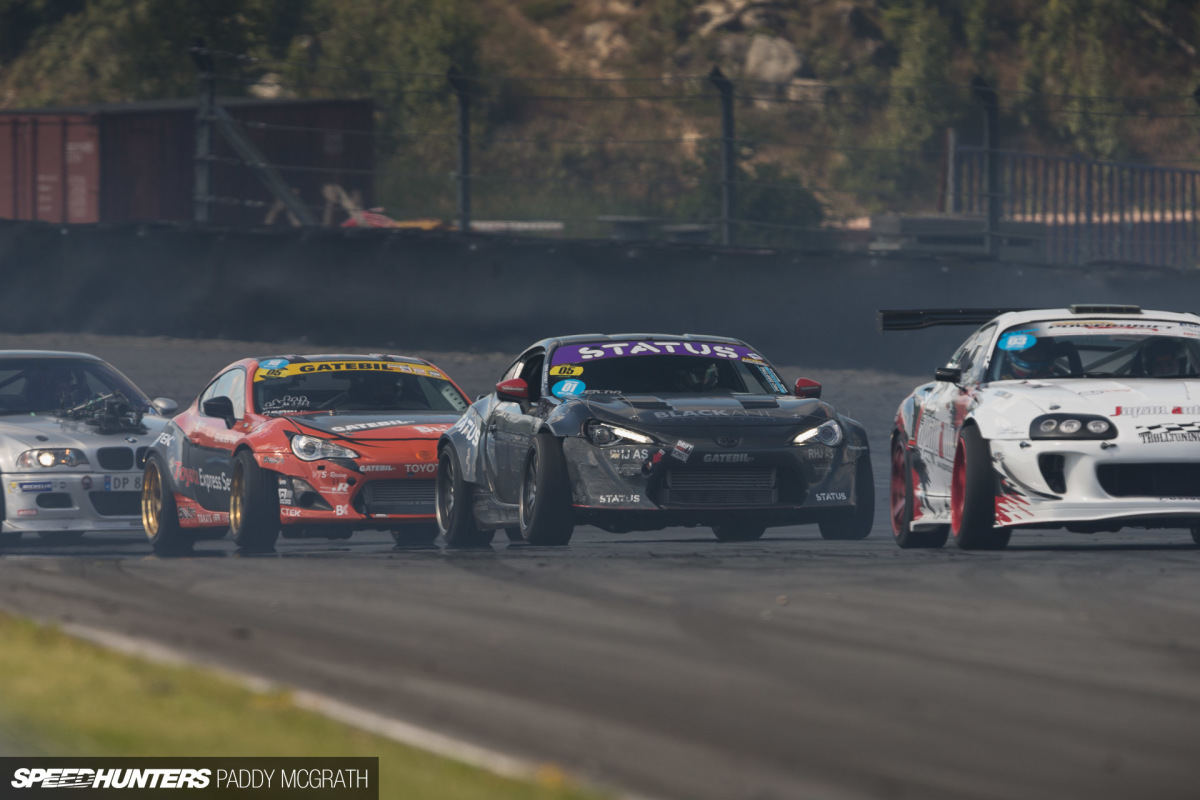 Their approach is so surgical, especially in the build up to the Super 3 competition, where they would grip the first half of the track in perfect formation, snaking through traffic at high speed before entering the course they would later be judged on.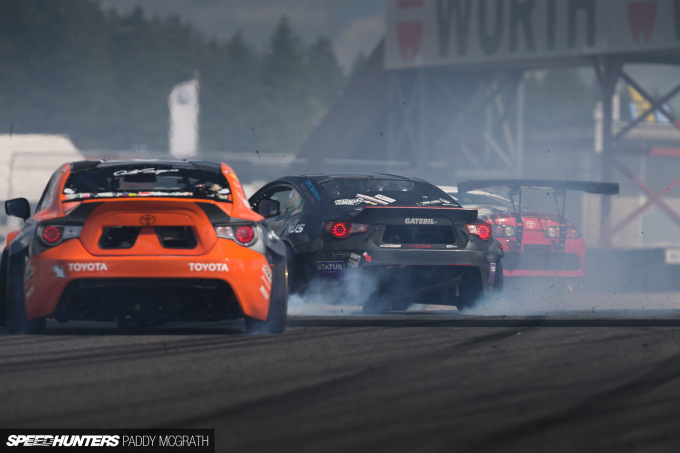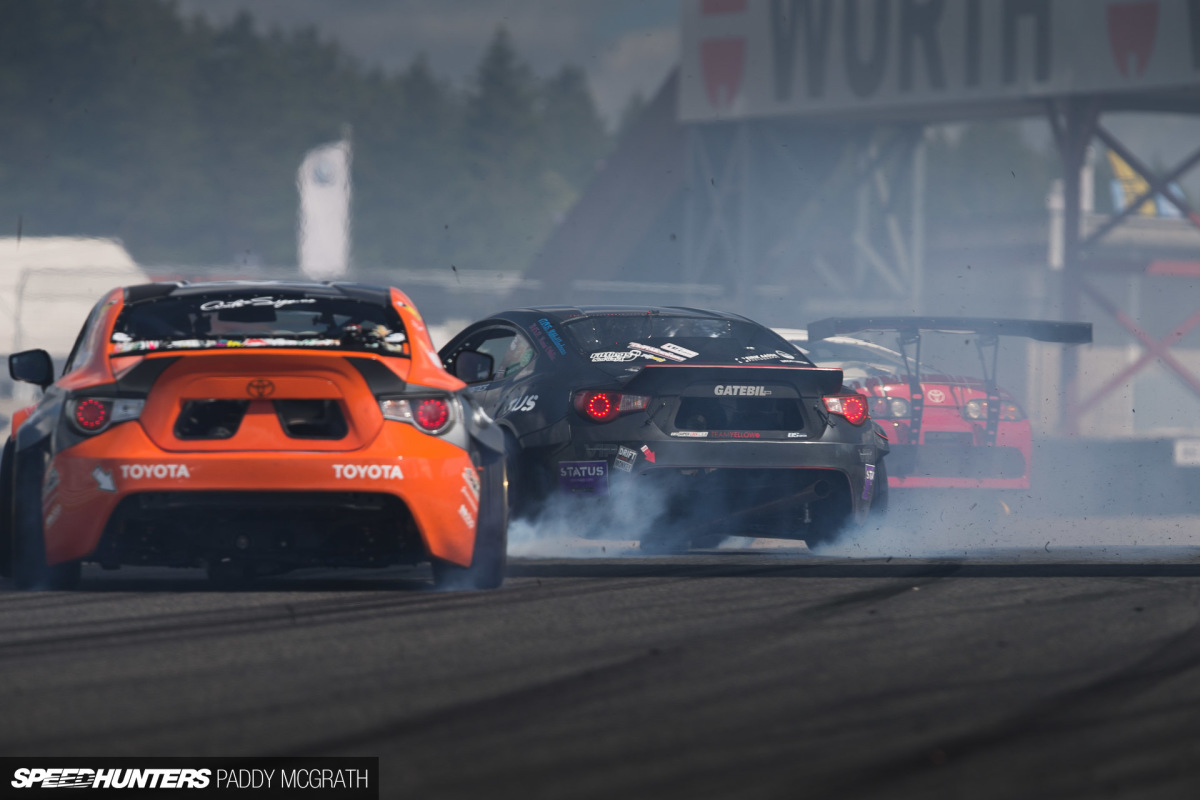 Up the hill, the three would enter sequentially and immediately go door-to-door-to-door, 6JZ at full throttle.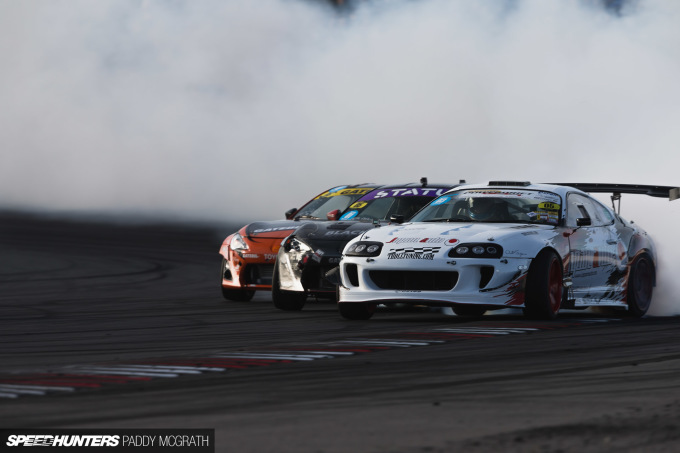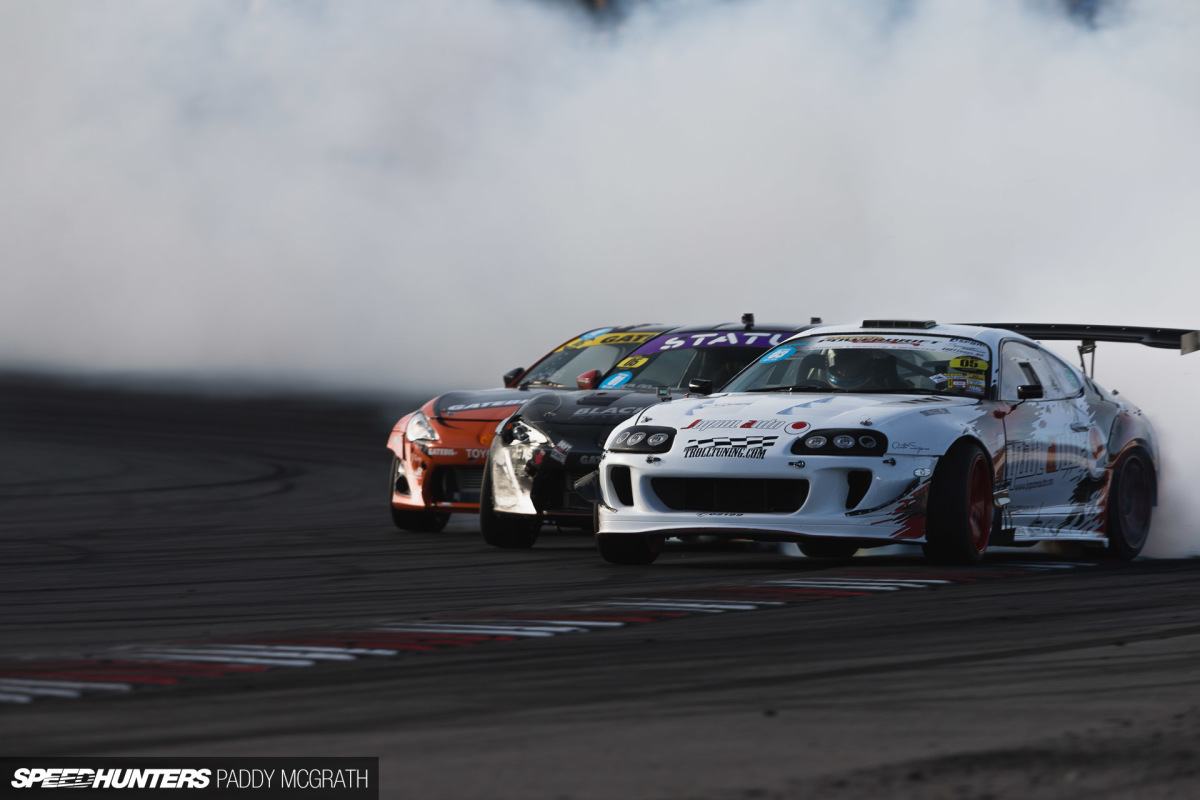 Practice, as they say, makes perfect. It was of no surprise that they took the win at the inaugural triple tandem event. It's the first time a team drift thing has been done, but it doesn't make it any less spectacular. It's rare that drifting gets me really excited anymore, but this was one of those moments.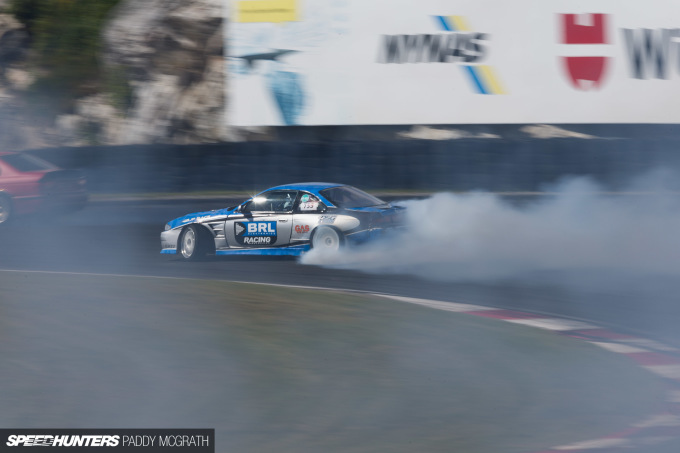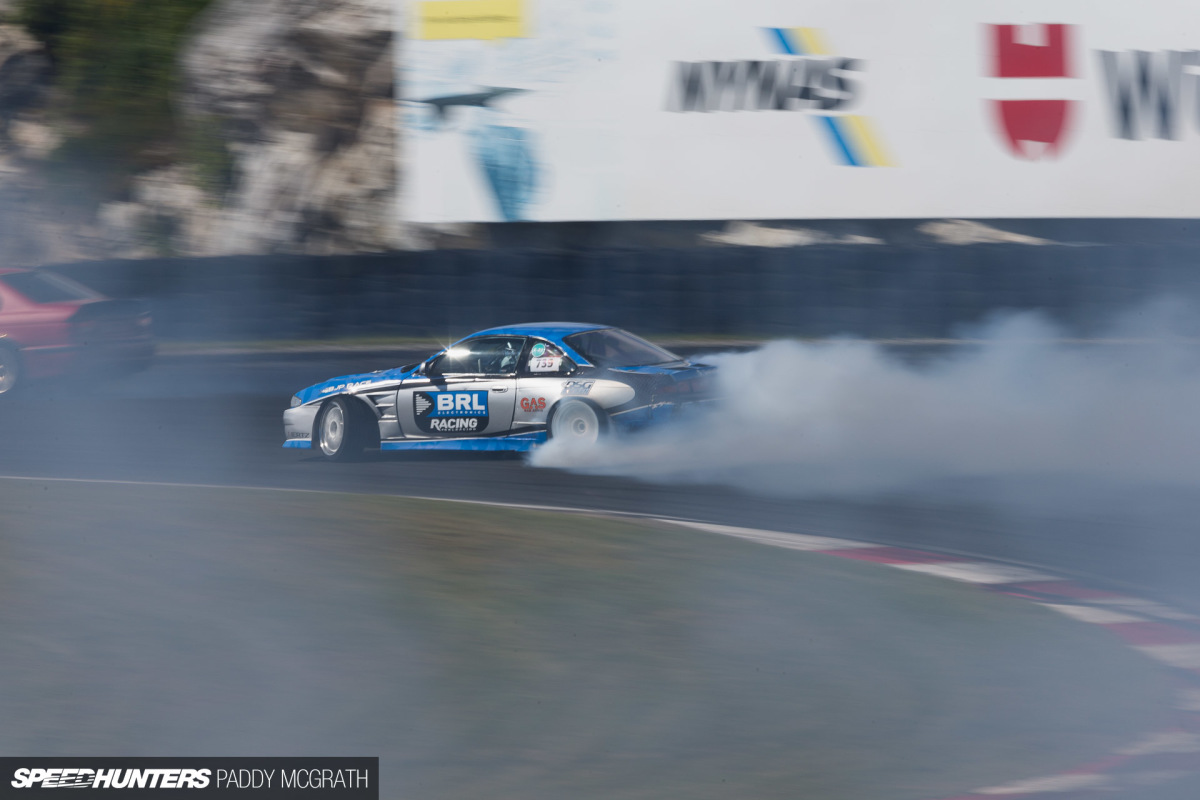 David Skogsby, also known as The Best Moustache in Drifting, was another of the properly fast drivers out on track. It's only when you see these guys amongst other drivers, you realise just how much of a higher standard they drive to.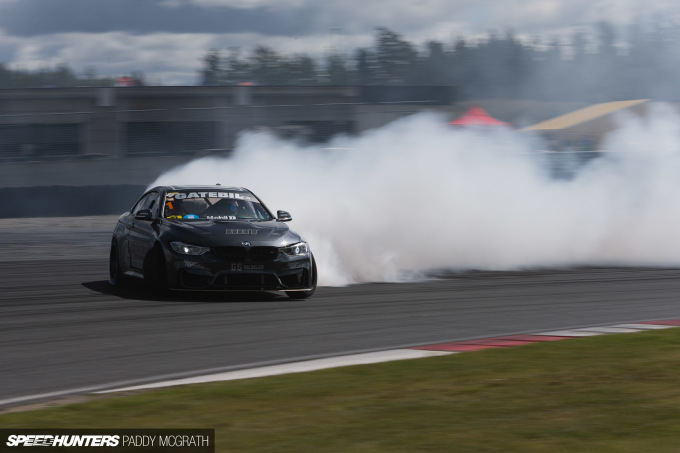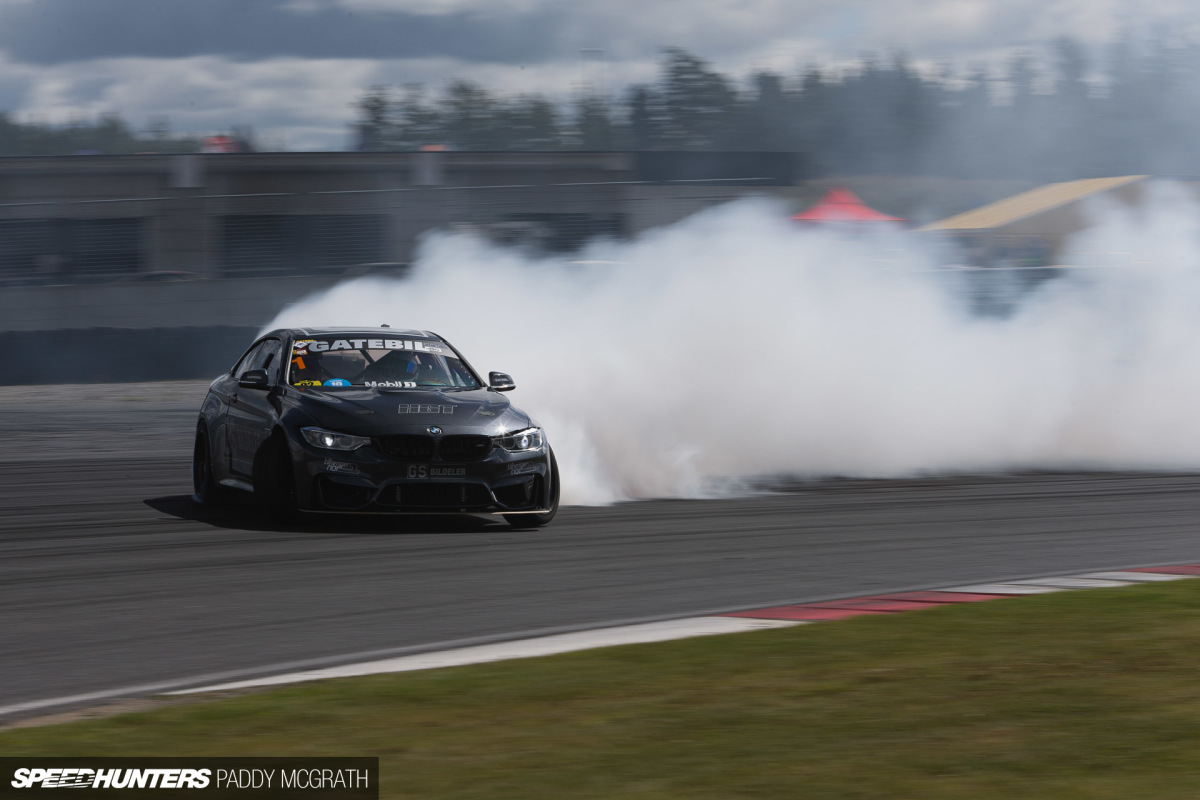 Joachim Waagaard is another, his BMW 4 Series with an LS powerplant – shhhh, don't tell Münich – is looking aggressive in its new kit and livery this year. From talking to the pro drivers, they reckoned if they could do a full single lap on a set of tyres, they were doing good.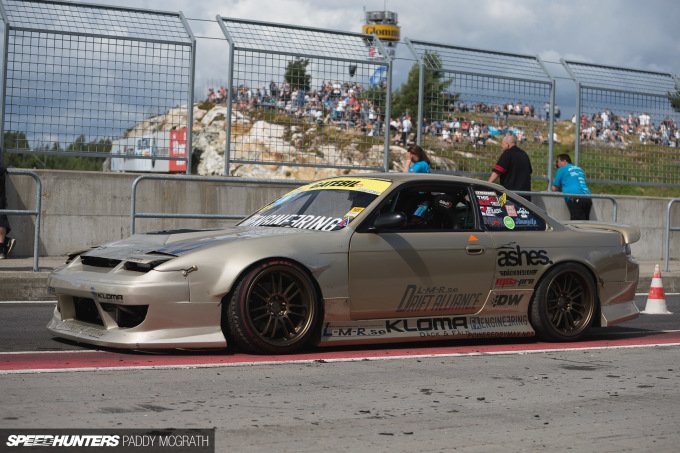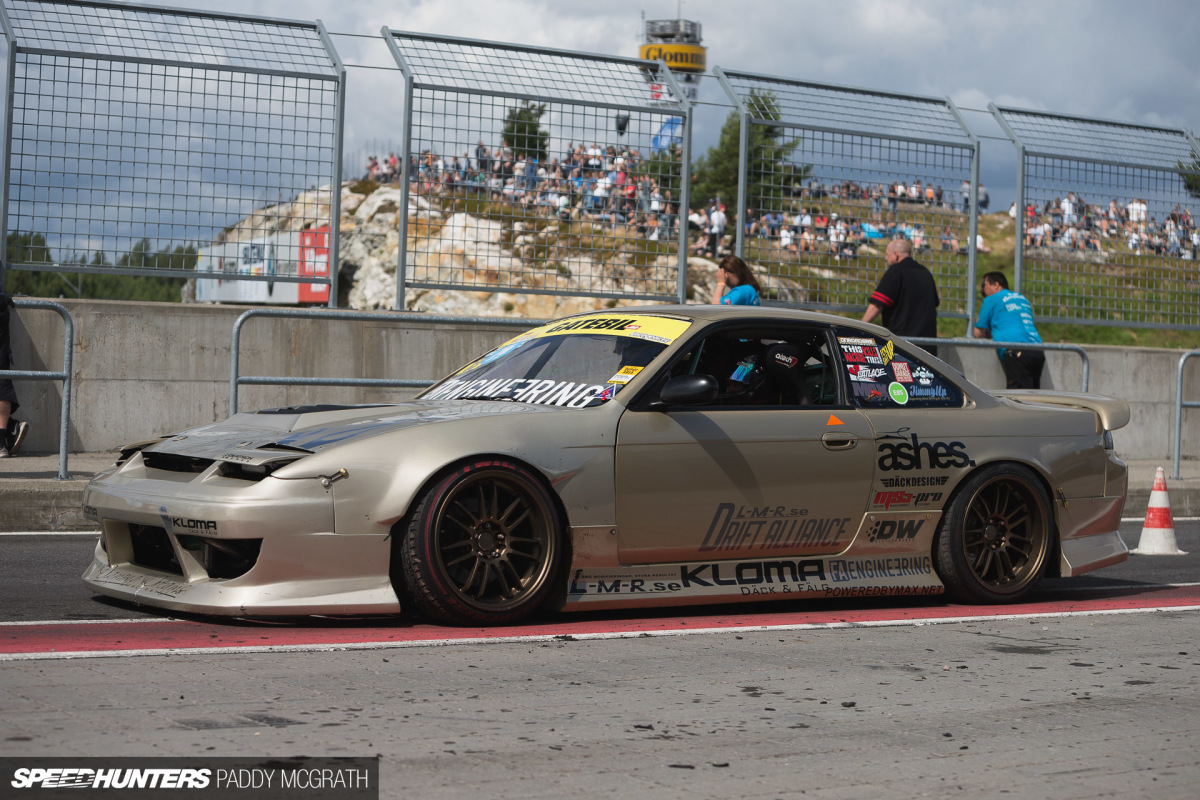 A shout out has to be given to those who attended who put some proper style into their cars. Gatebil isn't exactly famous for good-looking cars, but this was definitely the best year yet. A 180SX-fronted S14 with a 1.5JZ? You can sign me up right now for some of that.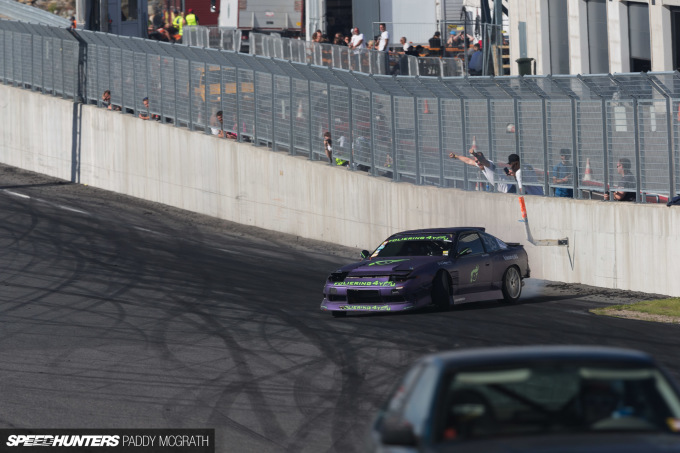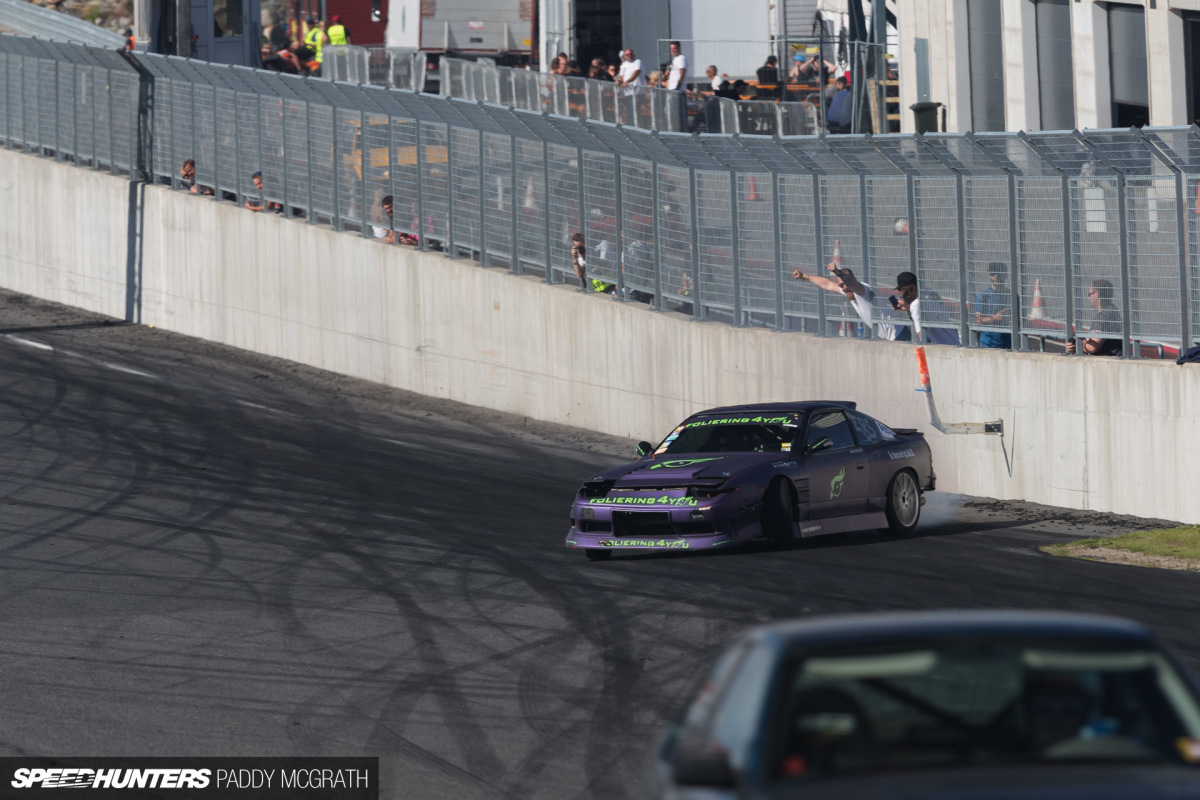 I'm still very much aware though that Gatebil is all about what you do with your car.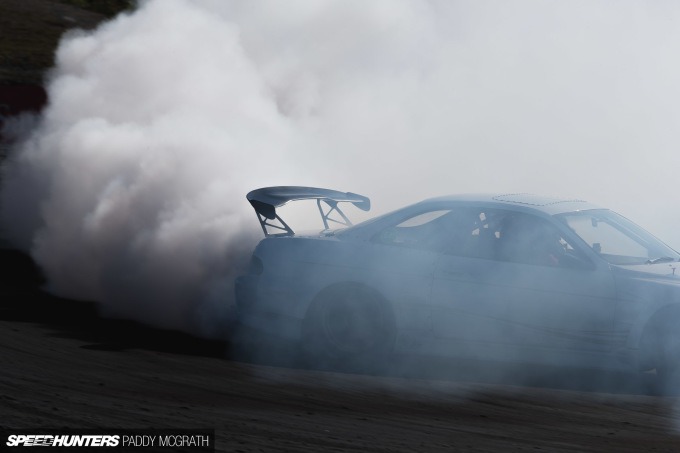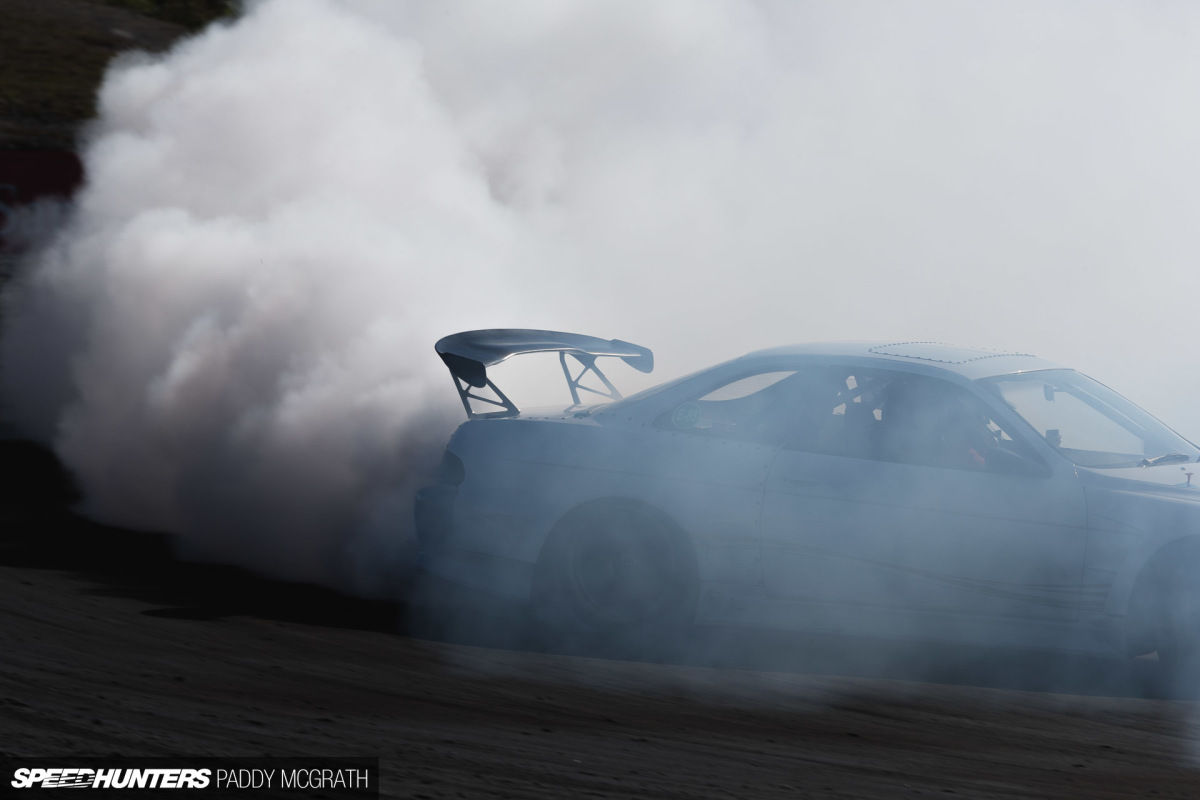 The what in question meaning the most amount of fun as humanly possible. It's pretty much the greatest track day earth with the added bonus of a short competition to keep everyone entertained.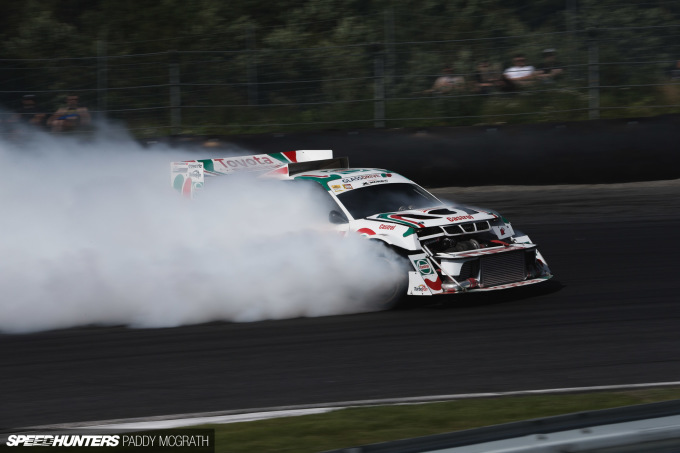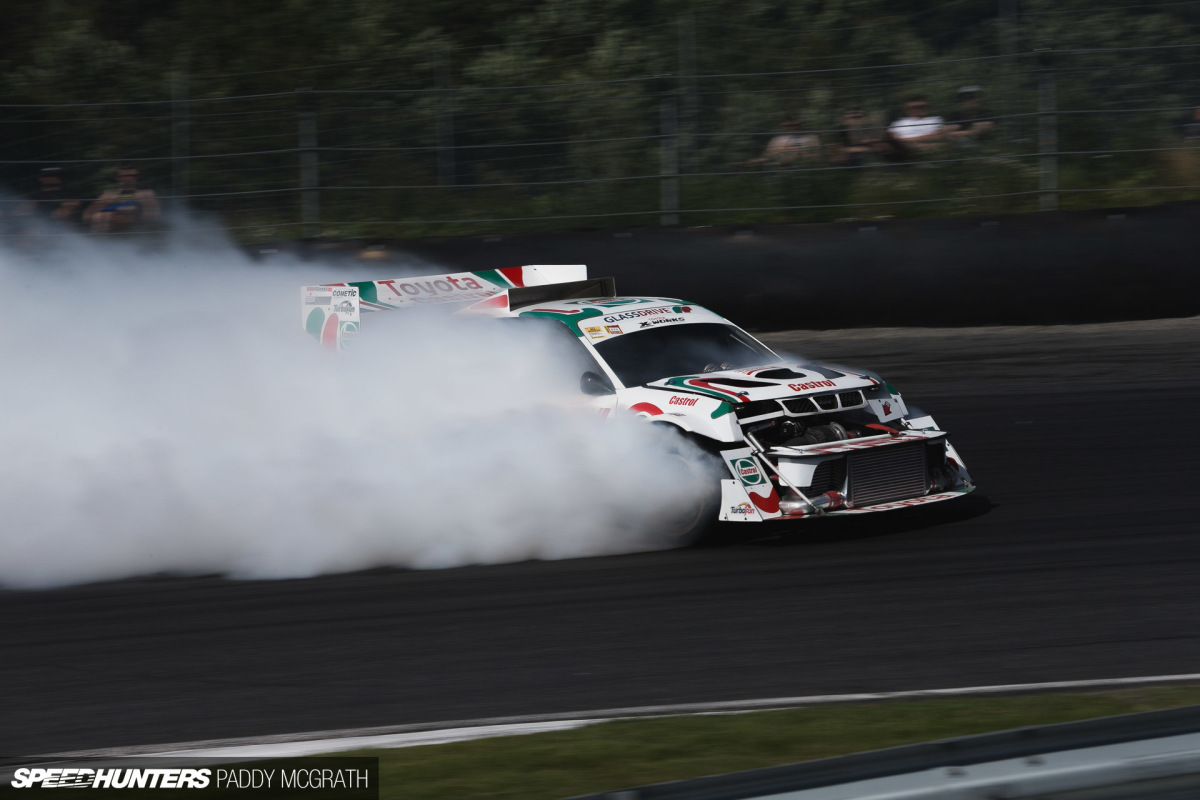 It's just one piece of the Gatebil puzzle, albeit probably the most famous piece. There is however another piece that I've been wanting to talk about for quite some time and that's the Extreme class of cars…
Stay tuned for more from Gatebil!
Paddy McGrath
Instagram: pmcgphotos
Twitter: pmcgphotos
paddy@speedhunters.com
Cutting Room Floor