Confusing At First
This may well be the most memorable car I've shot this year. I know that's a pretty bold statement considering what I've been fortunate enough to point my camera at during the course of 2014 – not to mention the other crazy cars that Gatebil Rudskogen had in store for us earlier in the month – but what I'm about to show you is simply wild.
I think it's the element of surprise, or should I say confusion, that keeps it so vivid in my mind. I'm sure a lot of people in the car scene in Scandinavia must have heard all about this car, but living in that faraway corner of the planet called Japan, it somehow escaped my radar. So you can imagine my reaction when I first saw it flash by me trackside during one of the time attack sessions.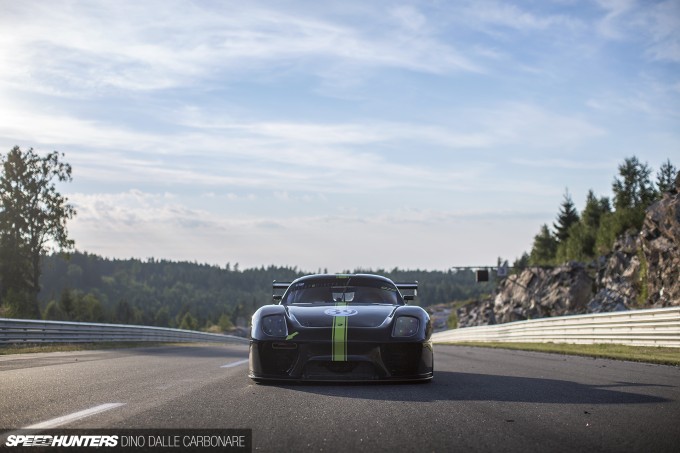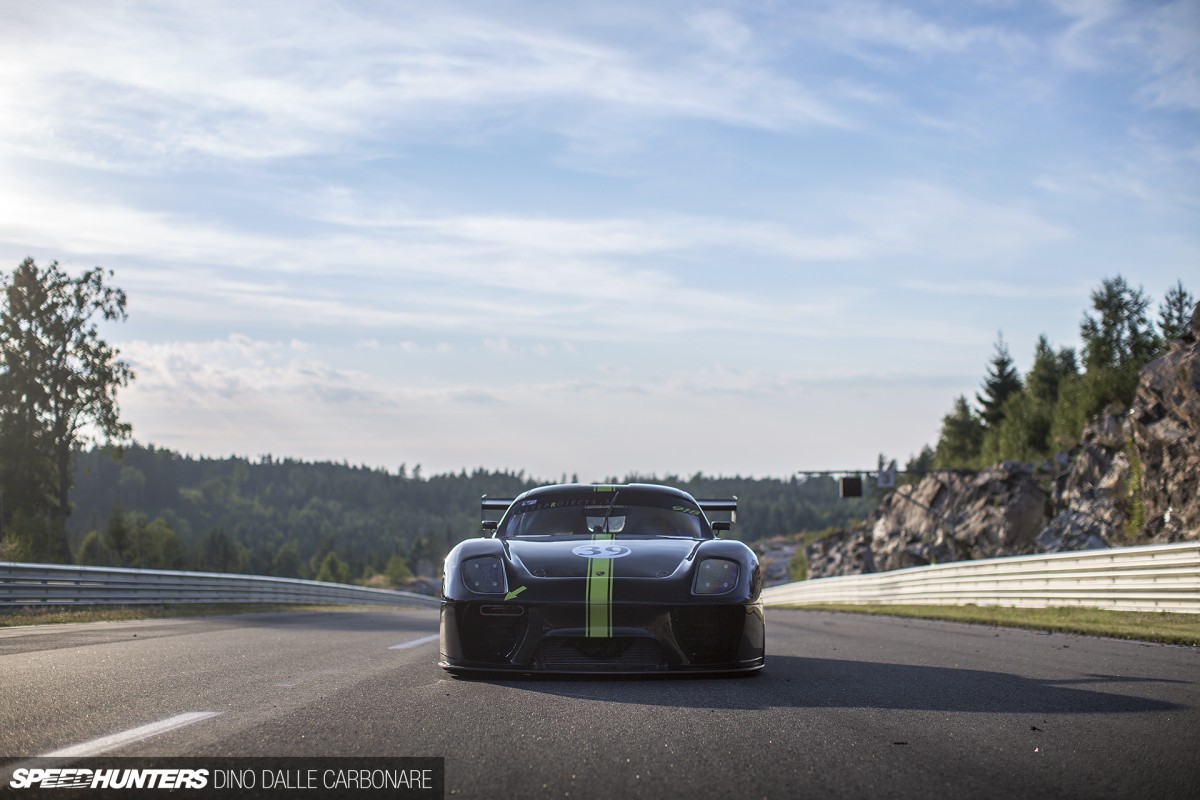 Even after a couple of laps I had no clue what I was seeing. It was obviously a hybrid of some kind – and as I would soon figure out – a custom project inspired by Porsche's latest and most sought after hypercar: the 918 Spyder.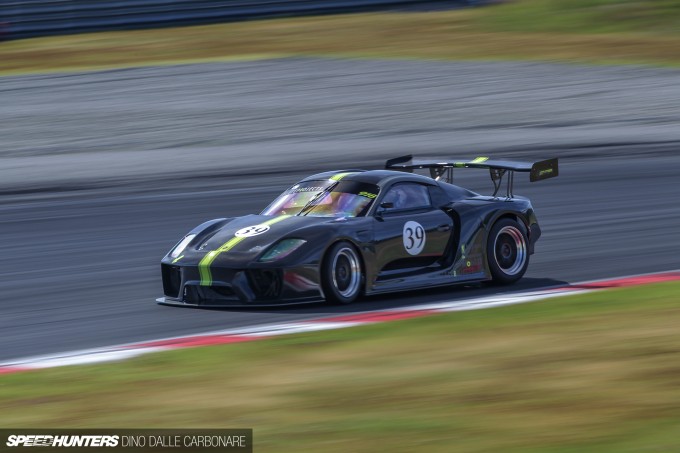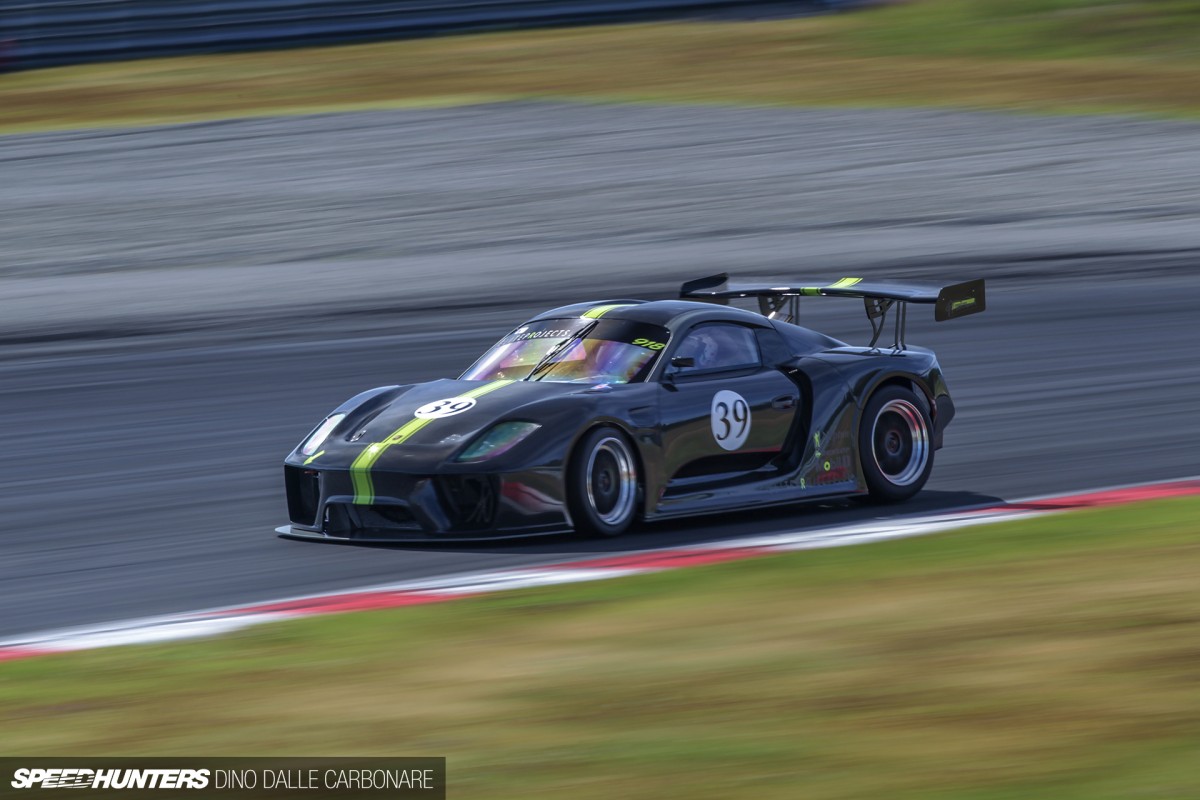 Just by observing it on track it quickly became obvious that it was something serious and well developed. It seemed light on its feet, it was able to change direction instantly, and it had copious amounts of grip and downforce which kept it within the top three spots in the timed sessions.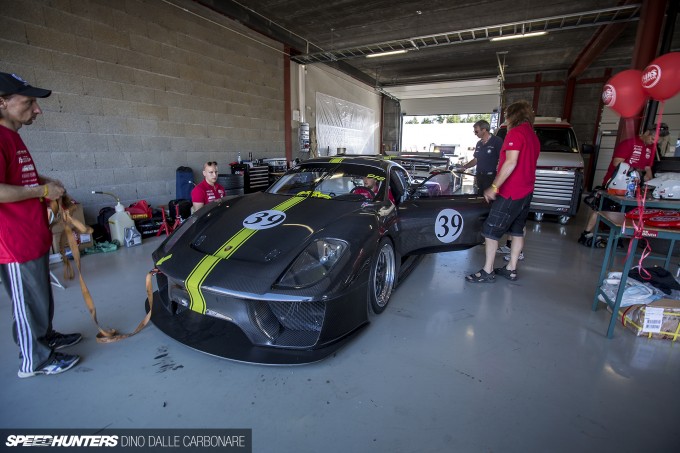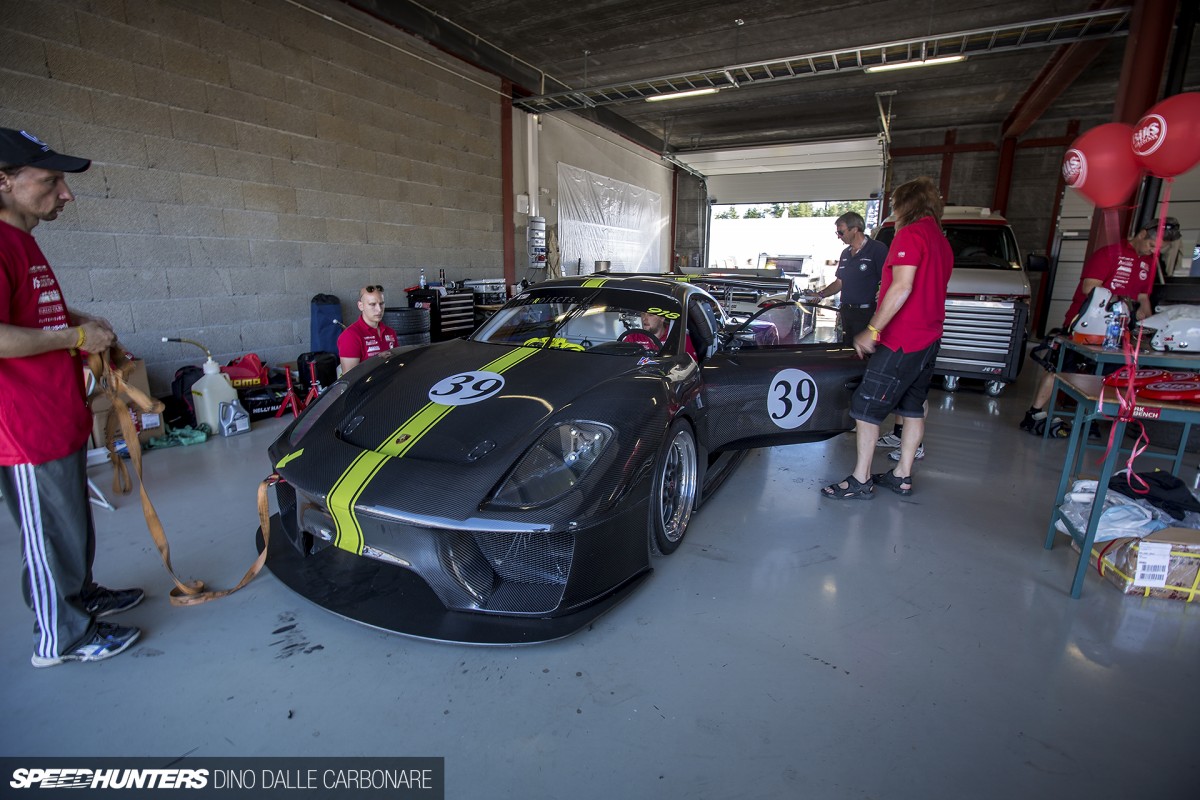 It wasn't until I visited the pit that Sweden's Elite Projects were occupying for the event and talked to the man behind the project, Robin Jonasson, that it all began to make sense. Well sort of, because this was unlike any Porsche-based project that I'd ever come across before.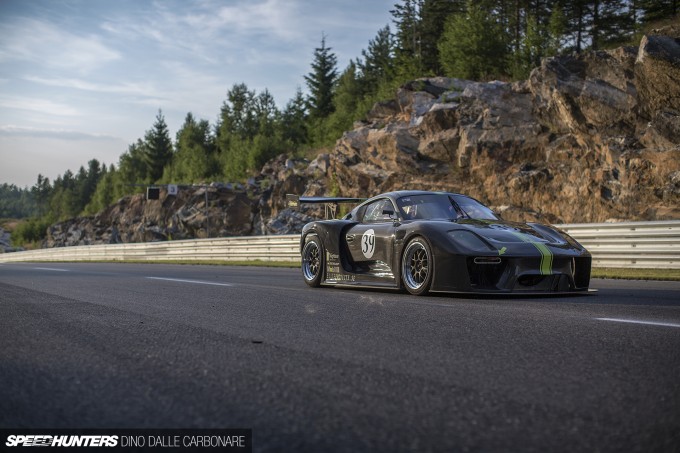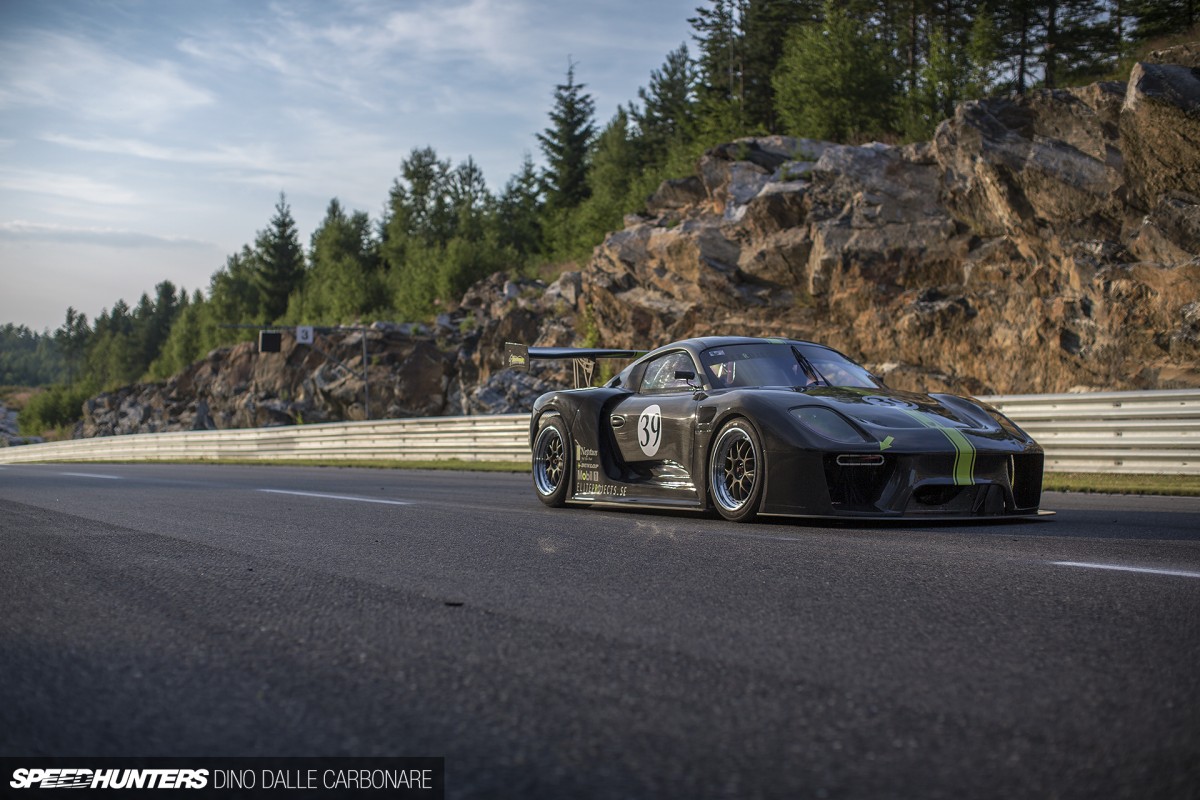 We made plans then and there to take it out to the long downhill back-straight at Rudskogen that night after the driving sessions ended at 8:00pm for a proper look. Again, I'd have the benefit of that glorious Scandinavian golden light to snap away at this car in detail, as well as backdrops that are about as different as you can possibly get to what I usually shoot against in Japan.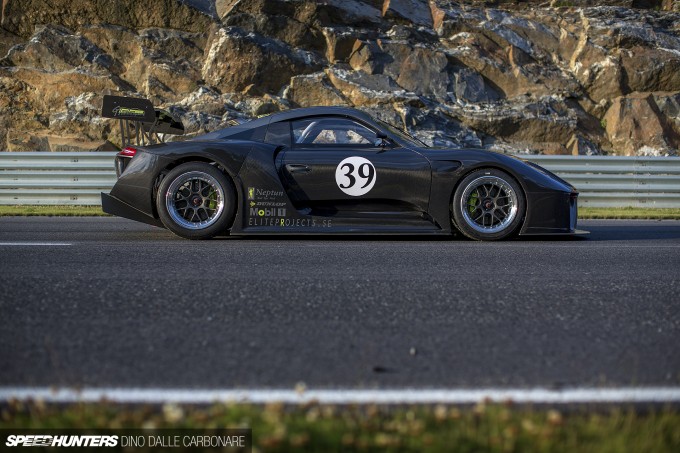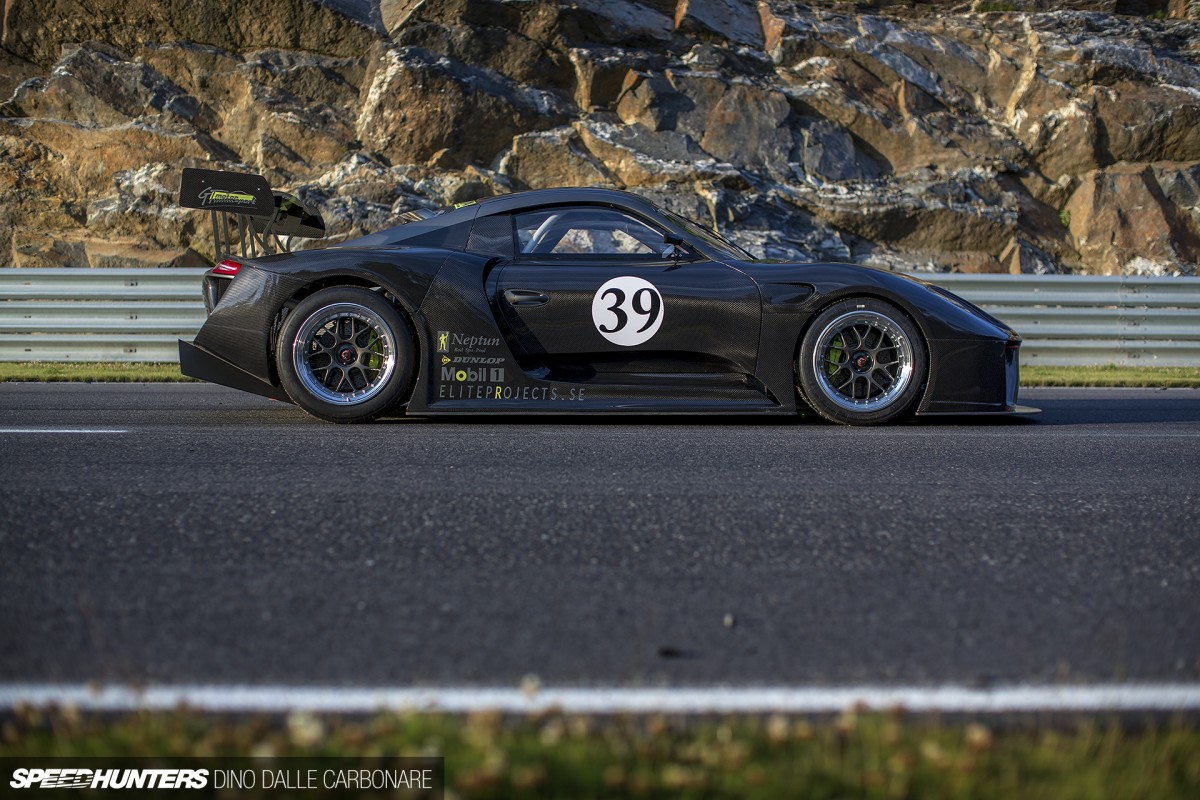 Robin and his father who run Elite Projects have become quite the Porsche specialists in this region, covering everything from basic road car performance modifications all the way up to, well… this sort of one-off creation. In fact, this was one of two cars that they had brought out to Norway for the event, but you'll have to wait for Peter to tell you all about the other in a future feature story…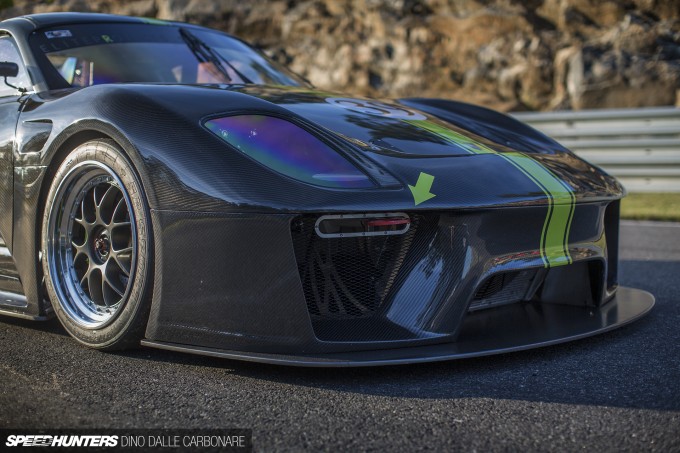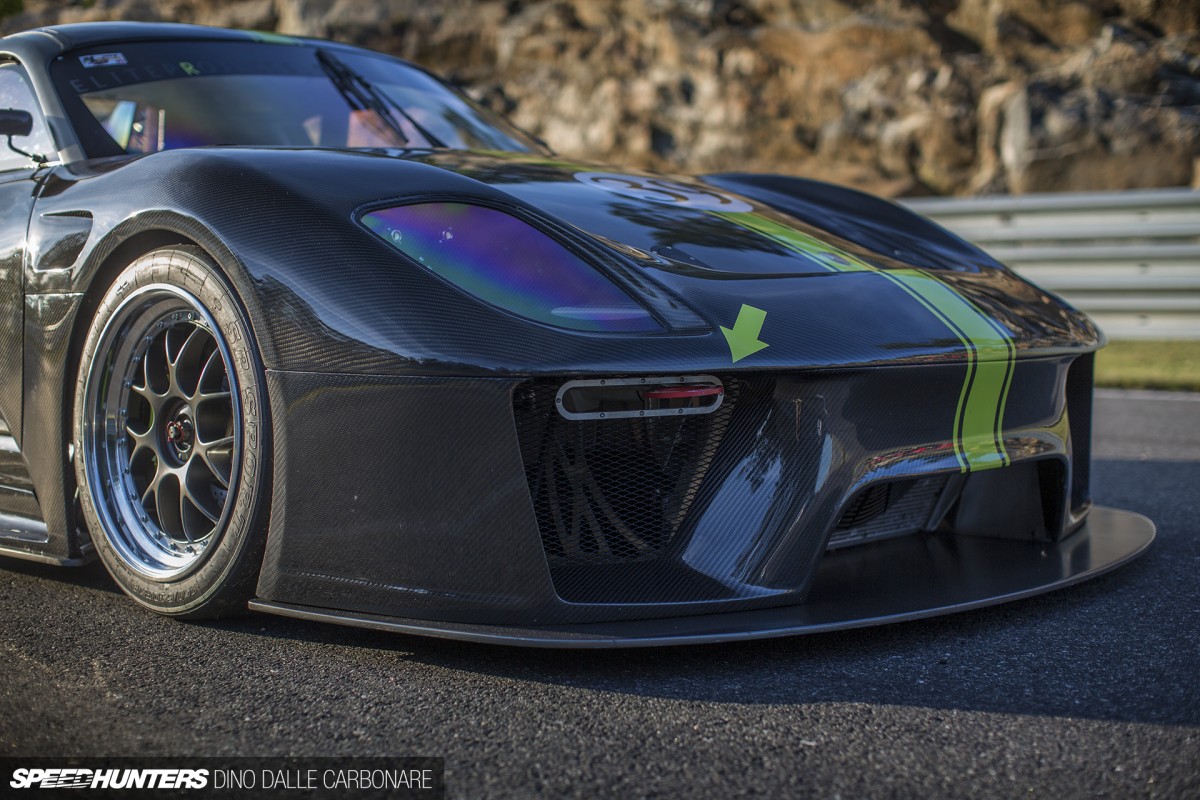 As Robin talked away and explained the whole idea and process behind the construction of this Cayman  – yes, the base is indeed Porsche's entry-level two-seater – I couldn't believe that they had also made the carbon fiber body. Using a vacuum-injected construction process they had set the beautifully laid out fibers, creating large one-piece front and rear composite cowls.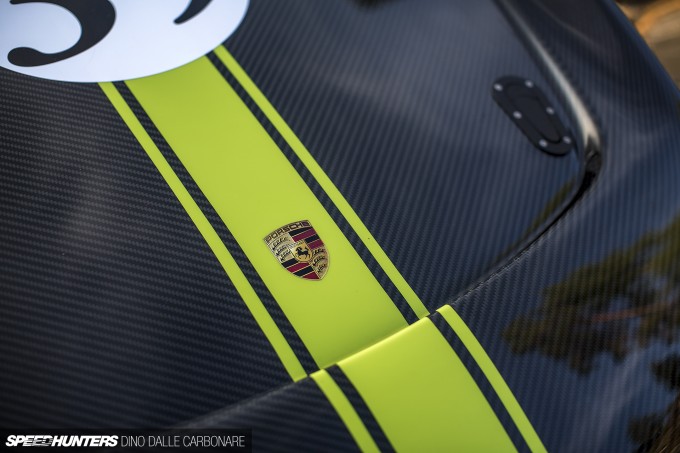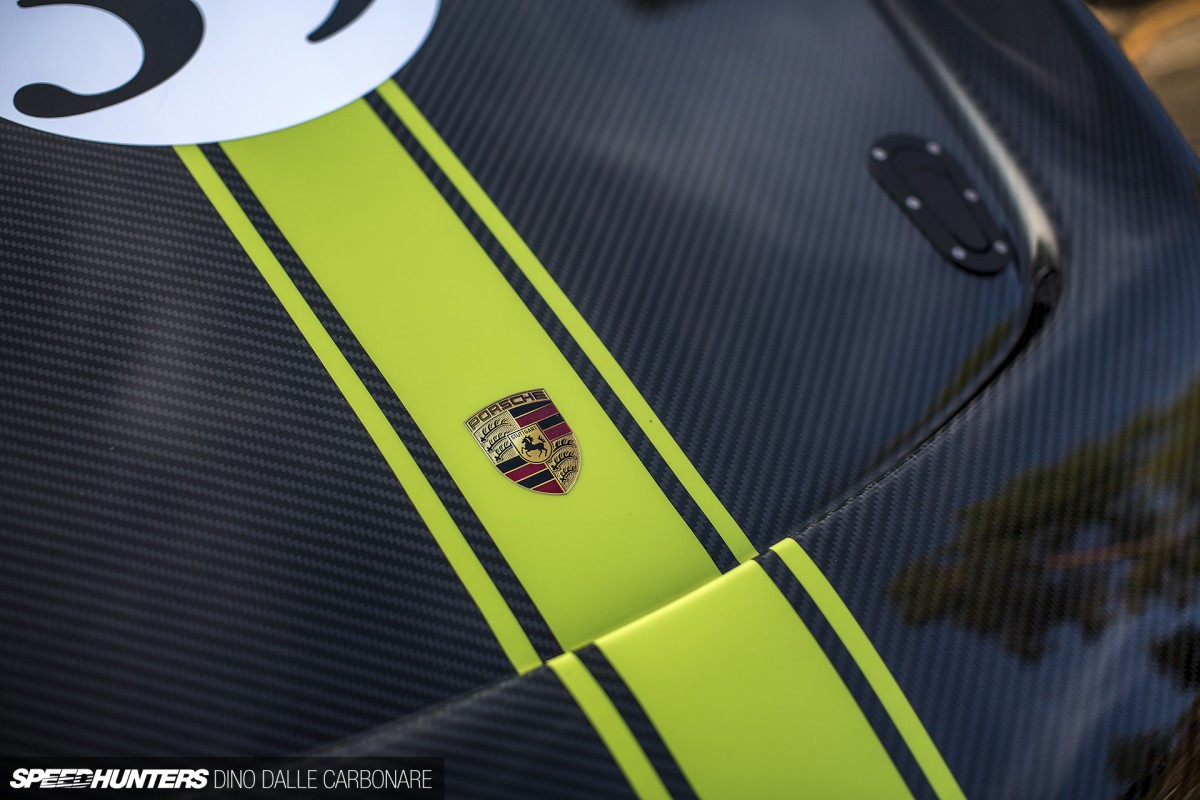 Even up close, the execution is faultless.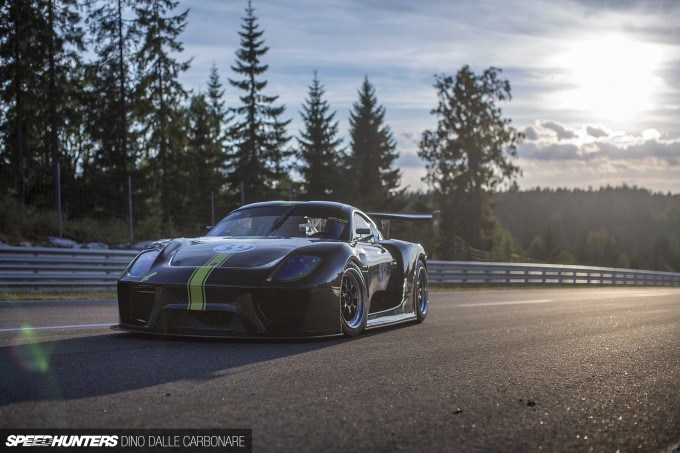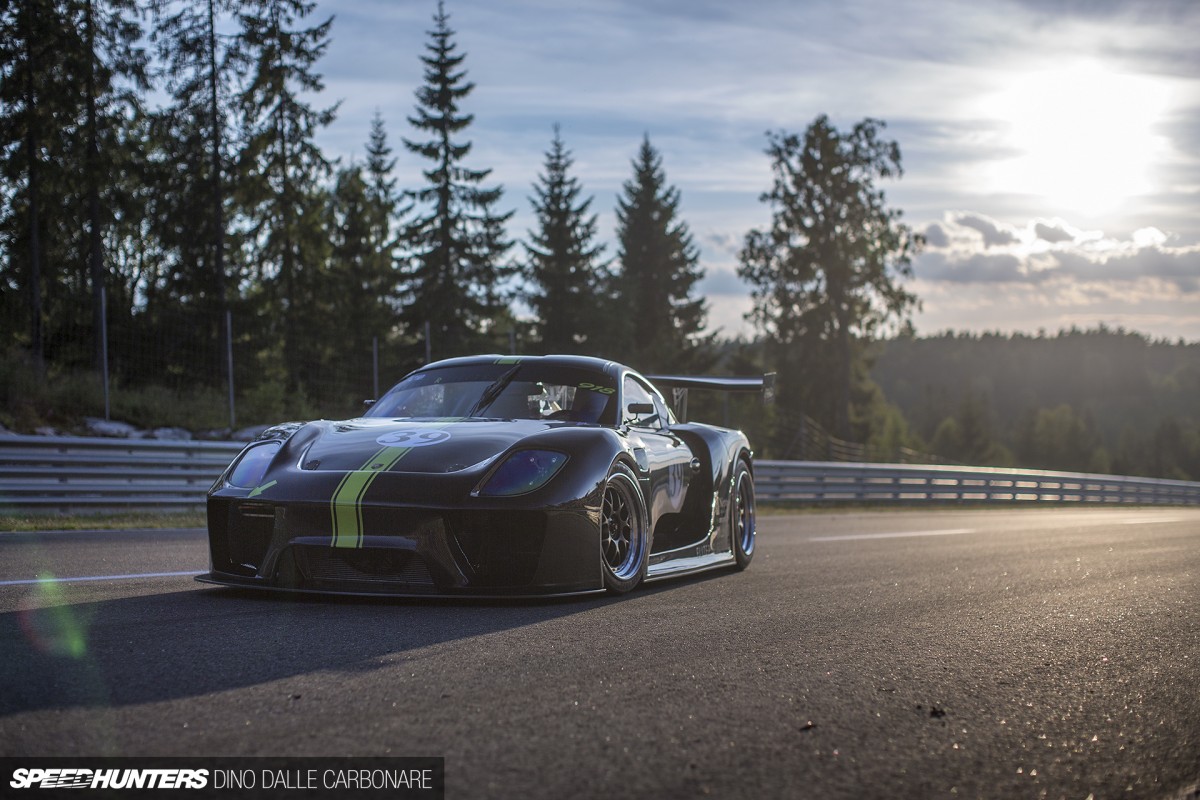 We often concentrate on home-built cars at Gatebil, so I thought it was quite cool for a change to also have a look at what the pros are able to put together in this part of the world. And let me tell you, there are hardly any bolt-on parts to be found here – this is as close as you are going to get to an all-out, high-end race car build.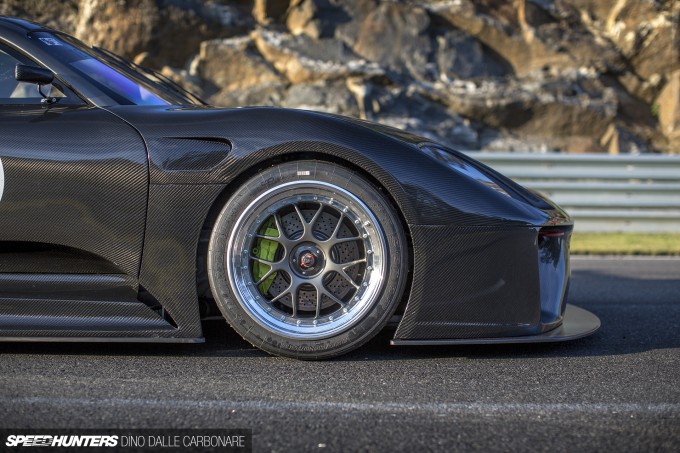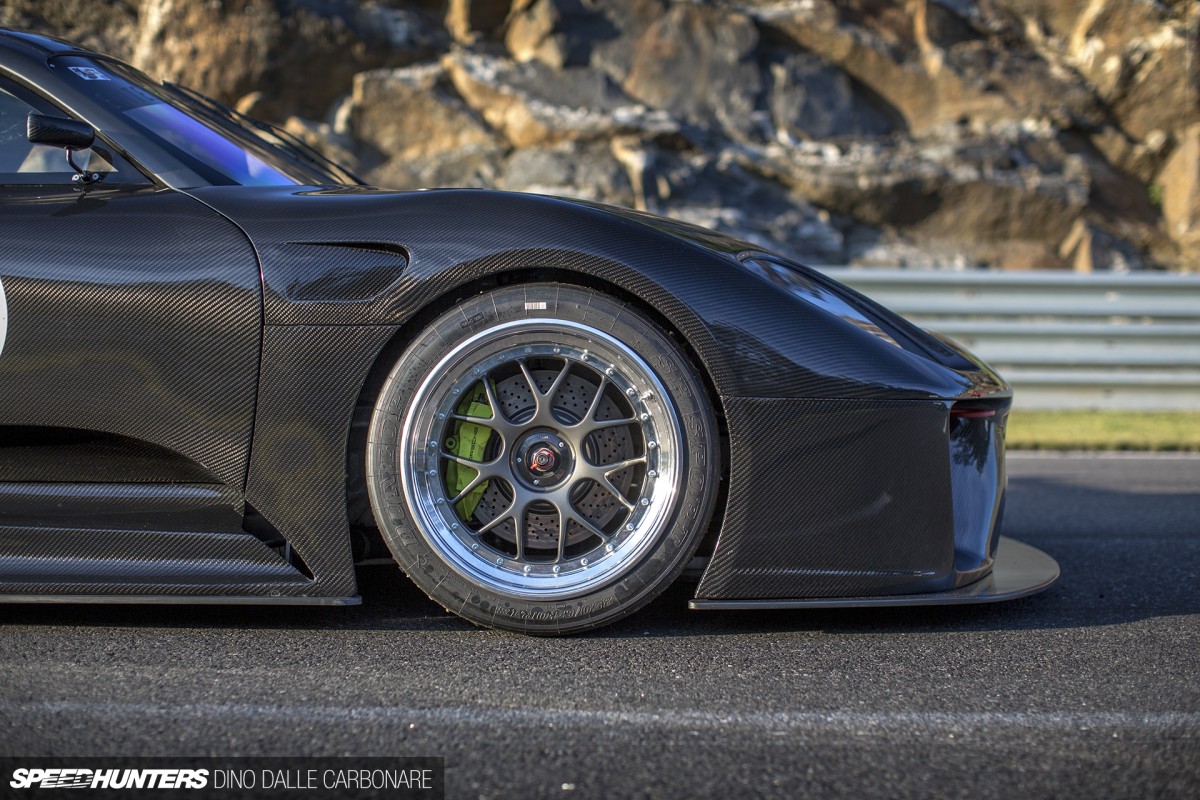 While sculpting the lines of the 918 replica body, aerodynamics played a great part in both the final look of the car, the way the venting has been used to help cool the engine and its ancillaries, the brakes, and then of course the need to generate that all-important downforce at both ends of the car. That's why the entire front section runs a large under-tray, which then spans out to the sides to help smooth airflow underneath the car. Functionality aside, that helps the car's looks too, making it appear lower as it sits nice and tight against the center-lock BBS Cup wheels. These lightweight rims measure 18×10-inch at the front and a much wider 18×13-inch at the rear, and run sticky Dunlop slicks. And as you have probably already noticed, braking is courtesy of Porsche Turbo front and rear calipers and drilled rotors.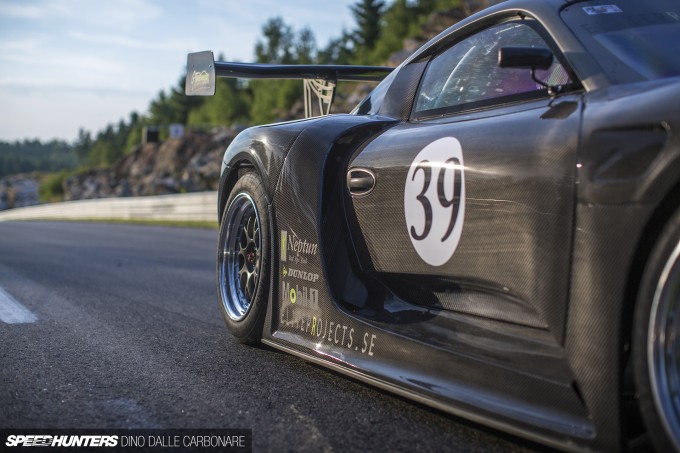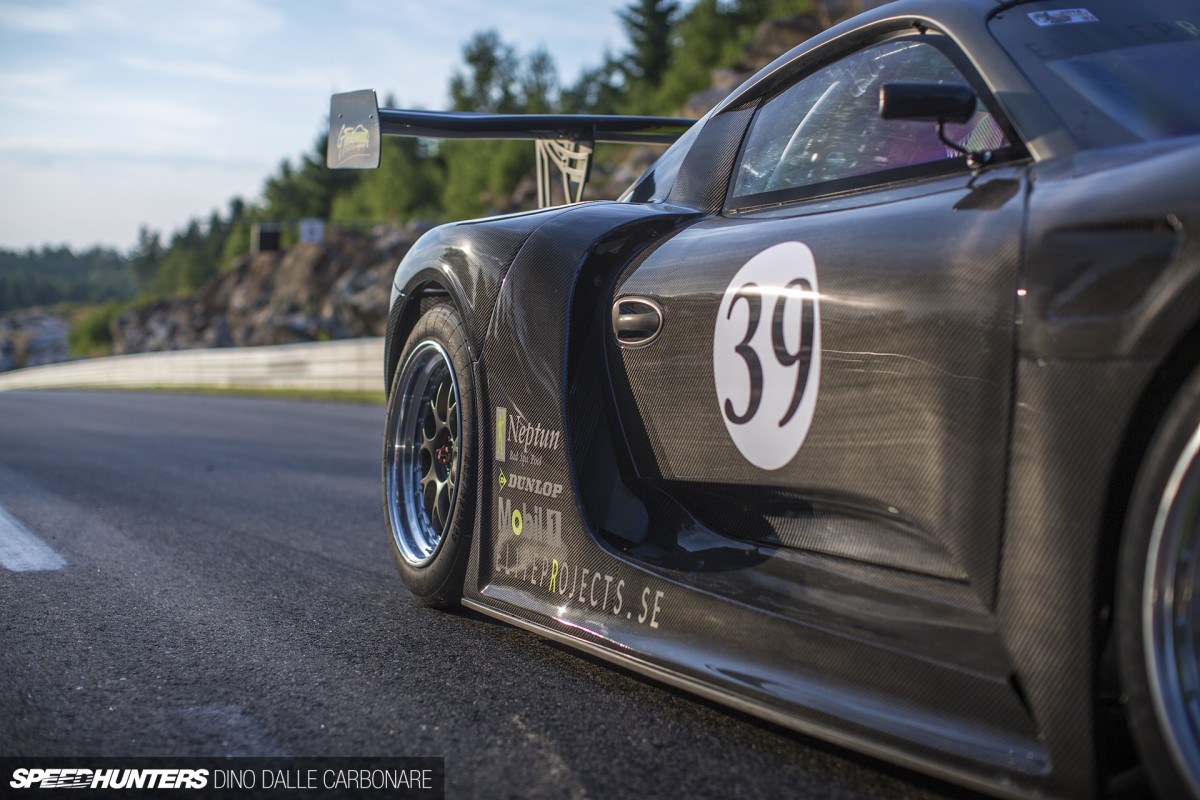 The substantial widening of the Cayman's original footprint is there to help the car take on a more 918-like stance, but as we'll see shortly – it's also for airflow management.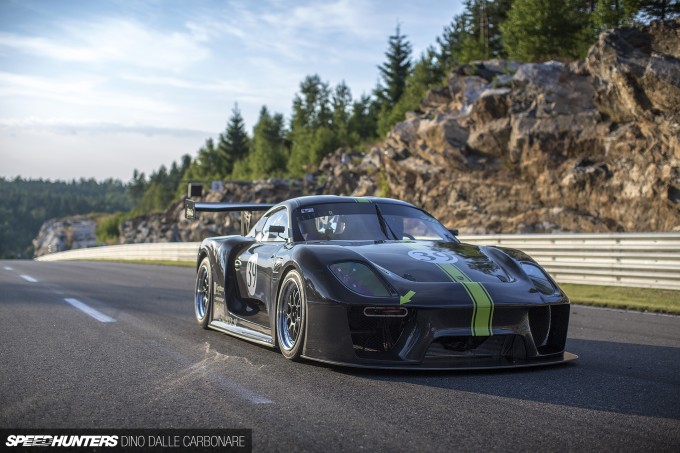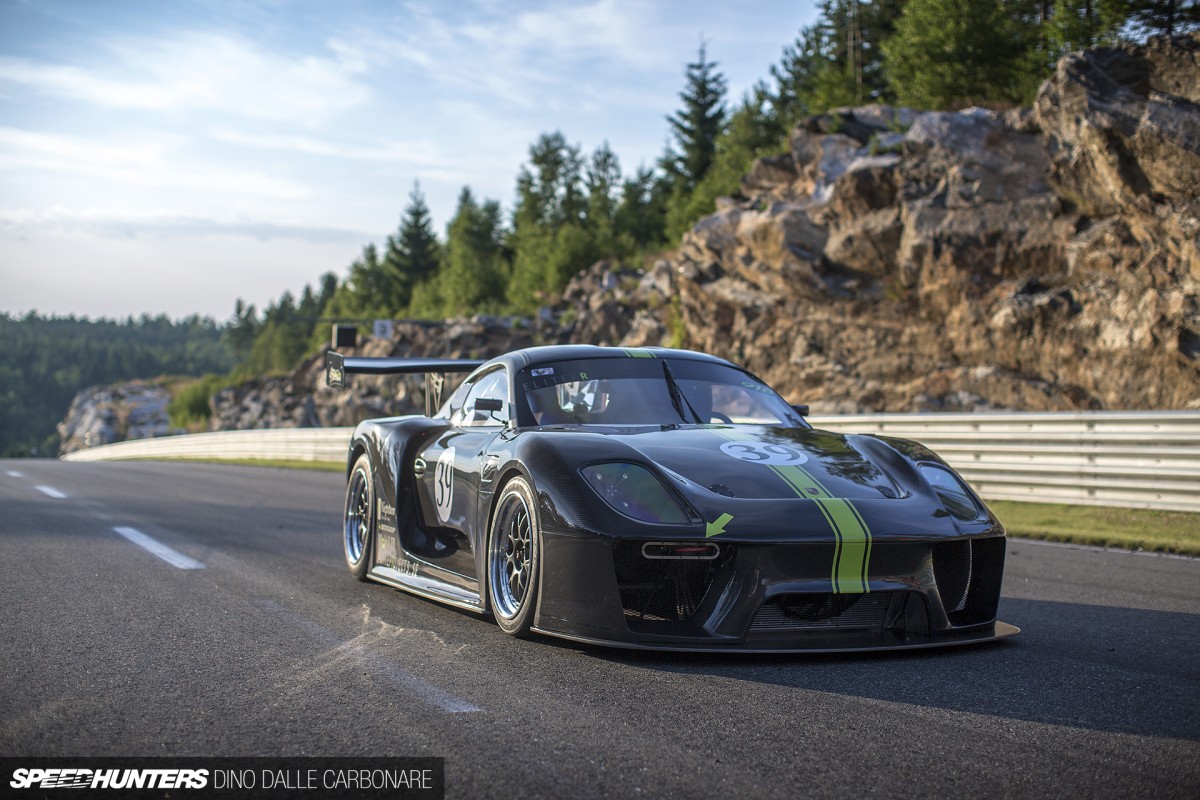 The resulting shape is incredibly attractive. It's menacing from any and every angle, and the front end gives it a real one-of-a-kind look.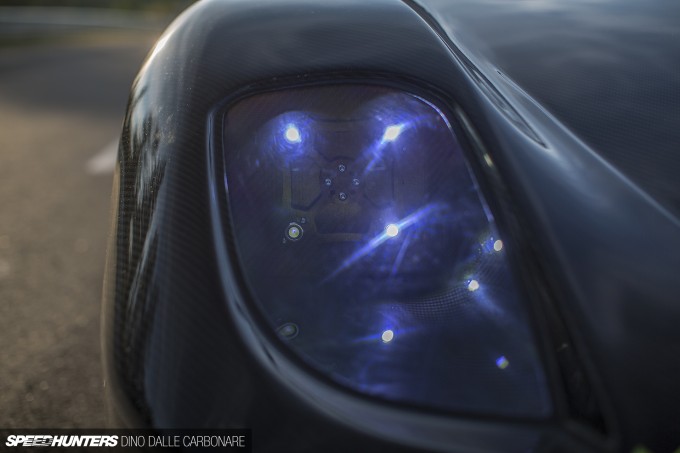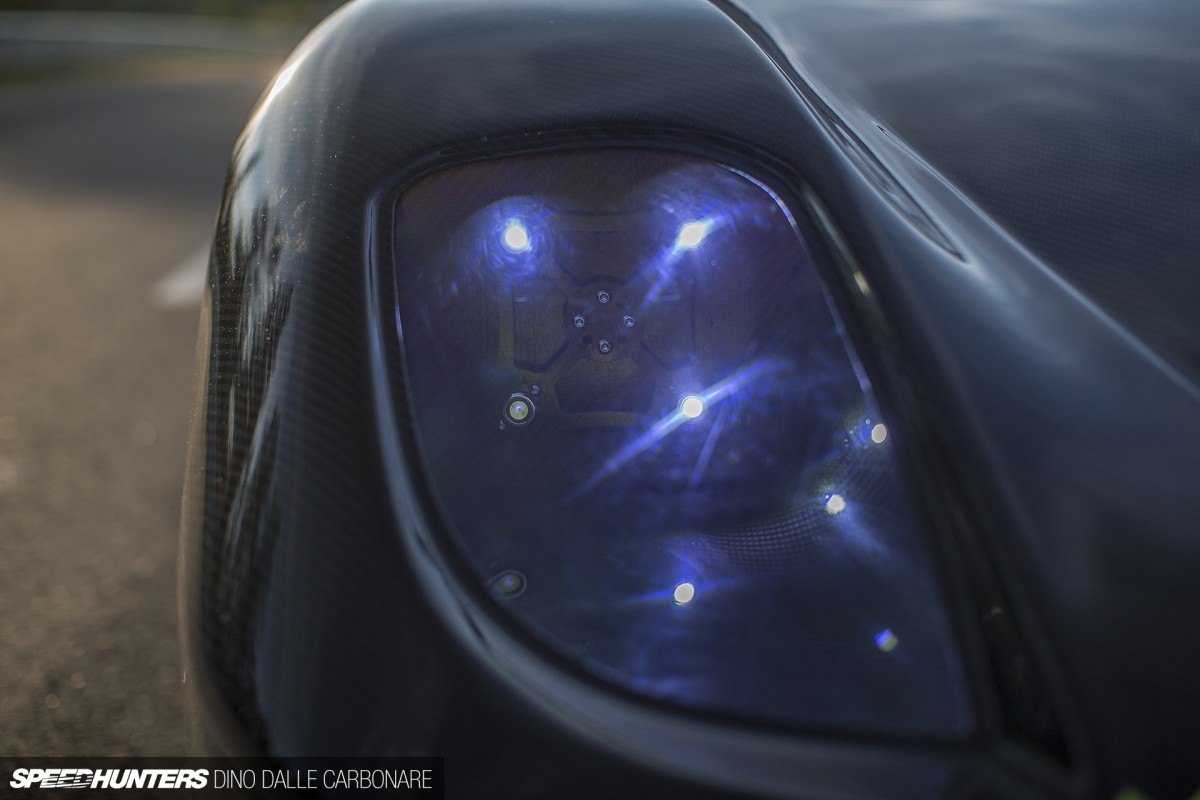 Robin showed me the custom light enclosures too, which are shaped to look like the 918's piercing eyes and sport nothing but four high-intensity LEDs on each side.
Digging Deeper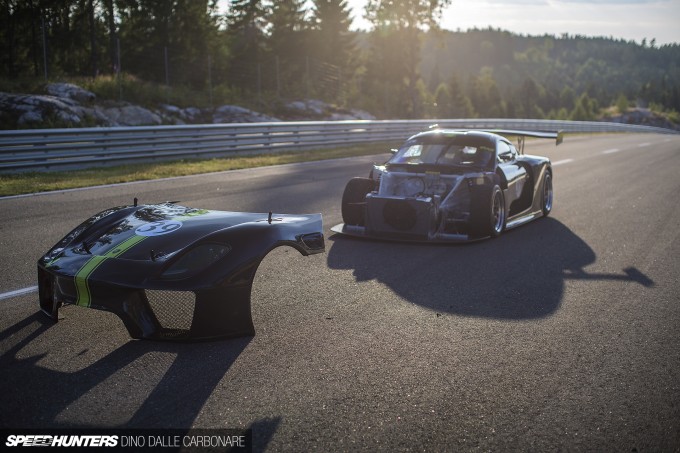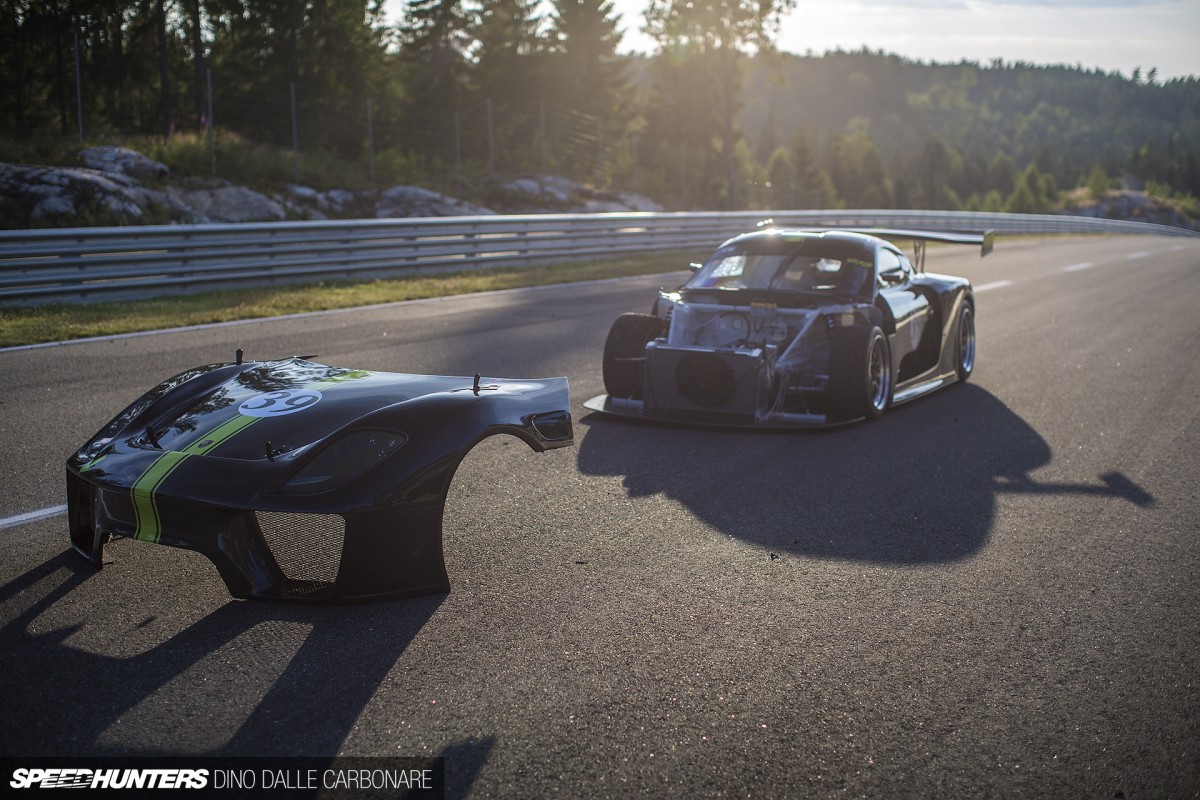 Beauty, of course, is only skin deep, and the more I dug the more the Elite Projects Cayman impressed for its functionally within.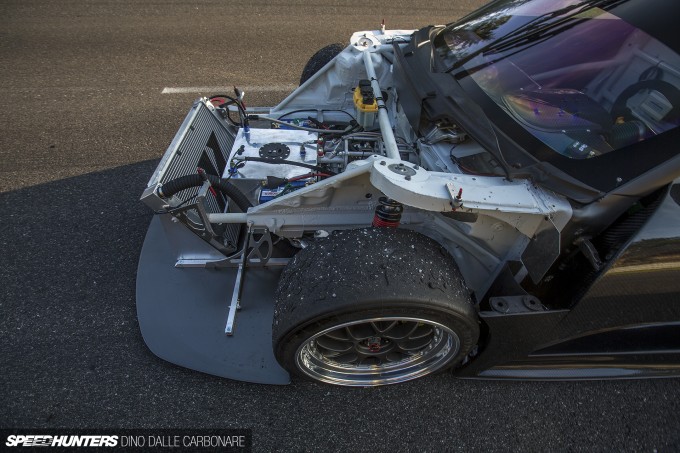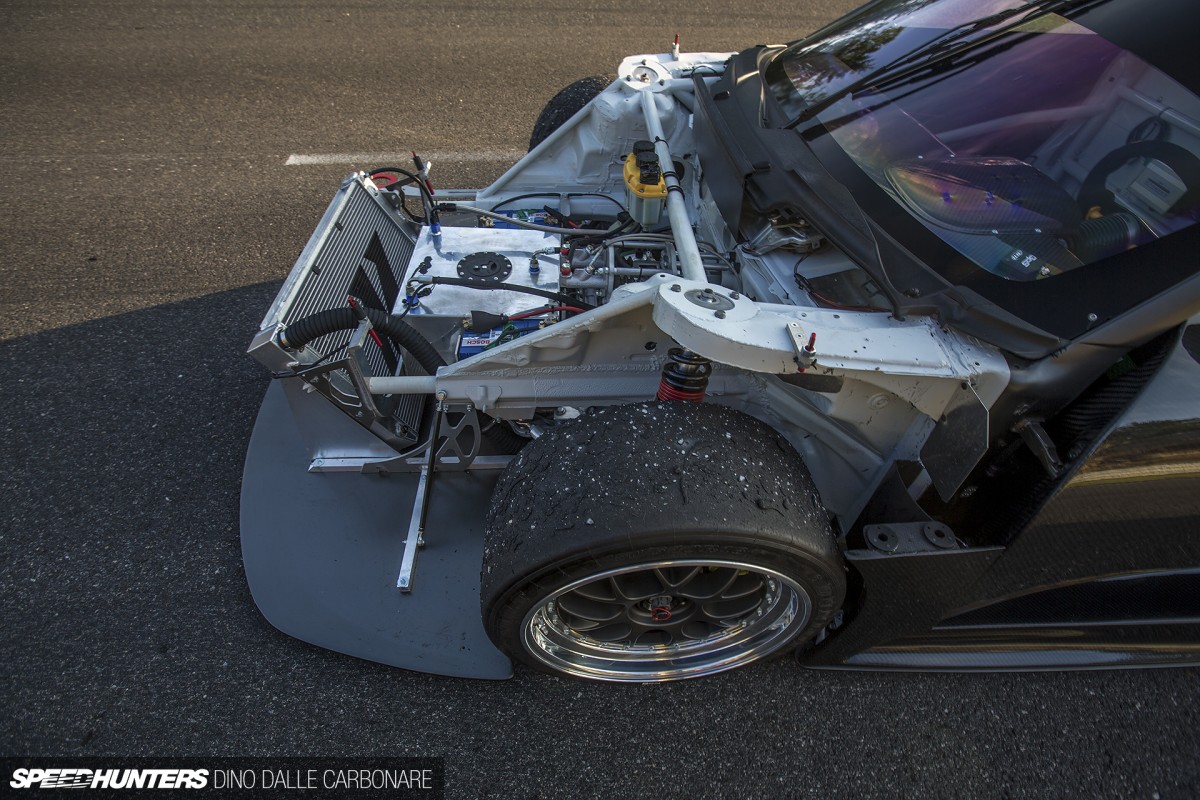 With its front section lifted away thanks to the kind members of the team, we go one layer down and discover that this is far from just an aesthetic exercise. Like you had any doubts though, right? Part of the Cayman's front section has been cut away and modified to accept the race radiator and fuel cell. Additional stiffening followed, ready to accept the 997 GT3 RSR front suspension layout. Then, to add to the performance-oriented geometry, a set of two-way adjustable Bilstein dampers running Nürburgring 24 Hour race valving were thrown in to really get the most out of the sticky slicks. Considering that the carbon fiber body weighs in at only 30kg, and the whole car at 1,110 kg, the potential it has is simply dictated by the amount of power the engine has to offer.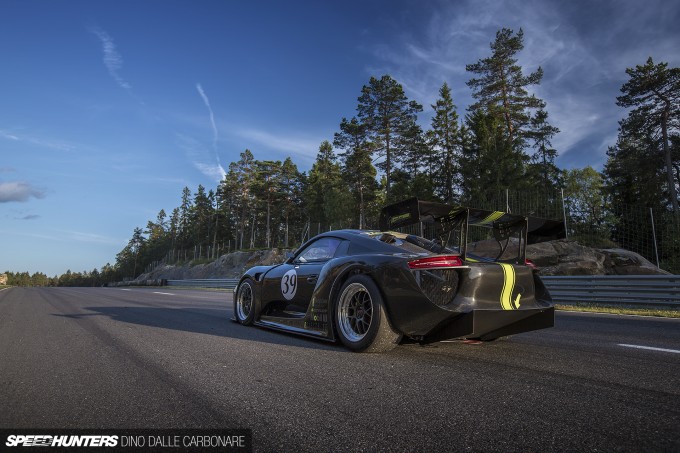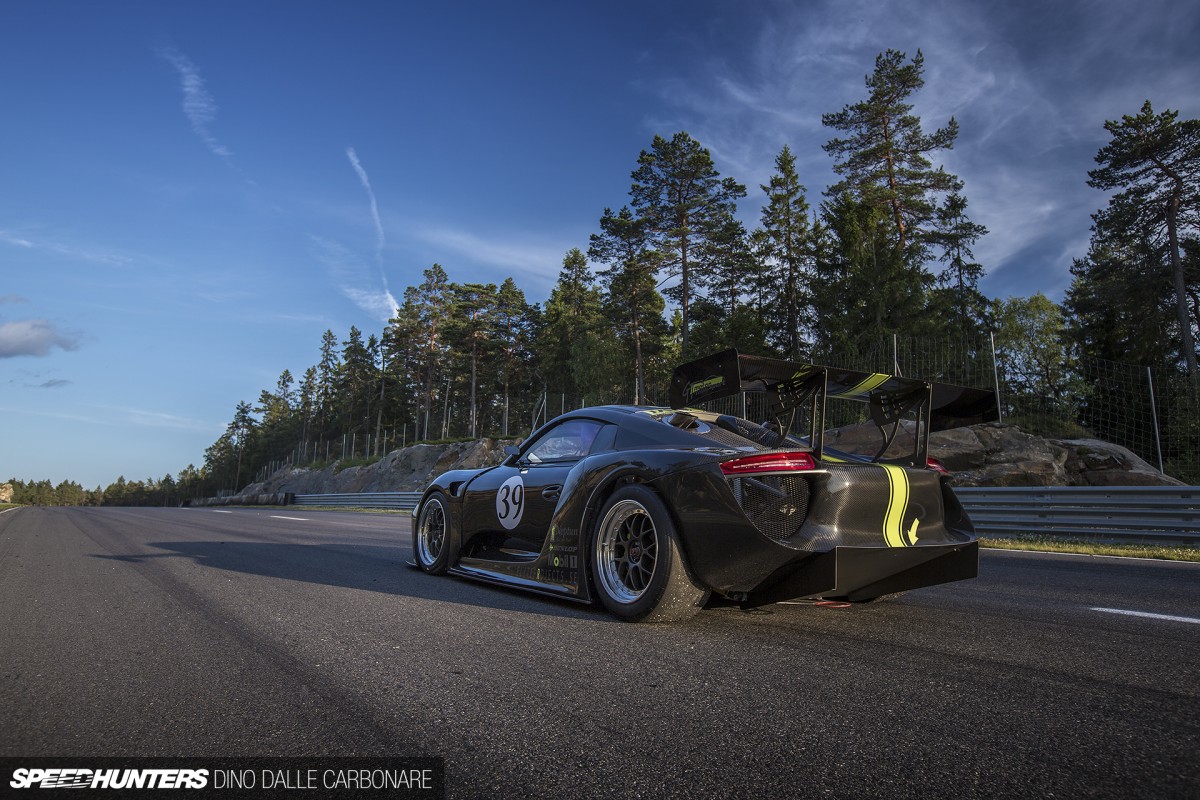 If you thought the front end was impressive, one look at the rear rump shows that no corners have been cut. If you know your Porsche's you will have spotted the 991 taillights straight away, set deep inside the carbon fiber rear cowl and right above massive grilled openings that help expel heat away from the engine room.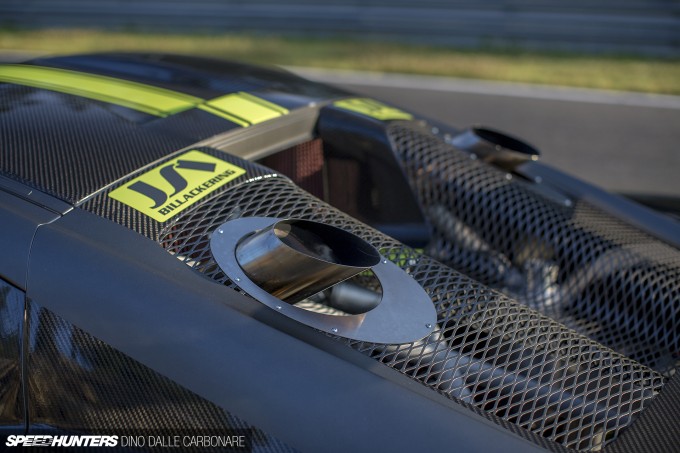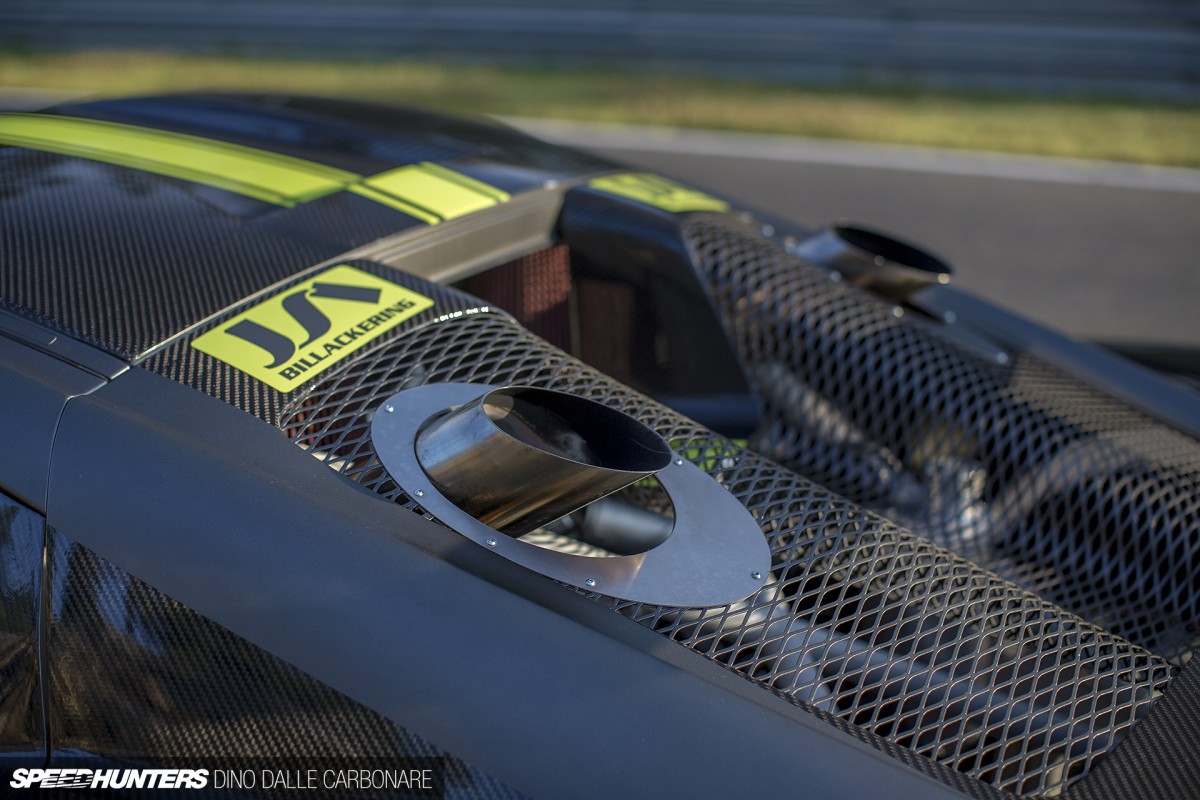 Of course, the car wouldn't be a 918 replica if it didn't come with some chimney-like exhausts!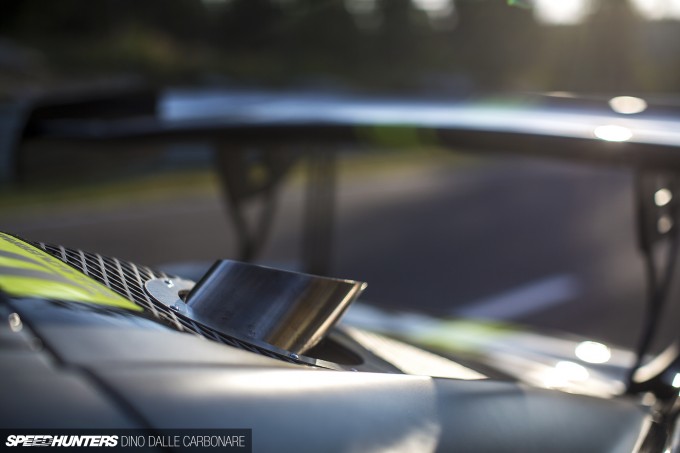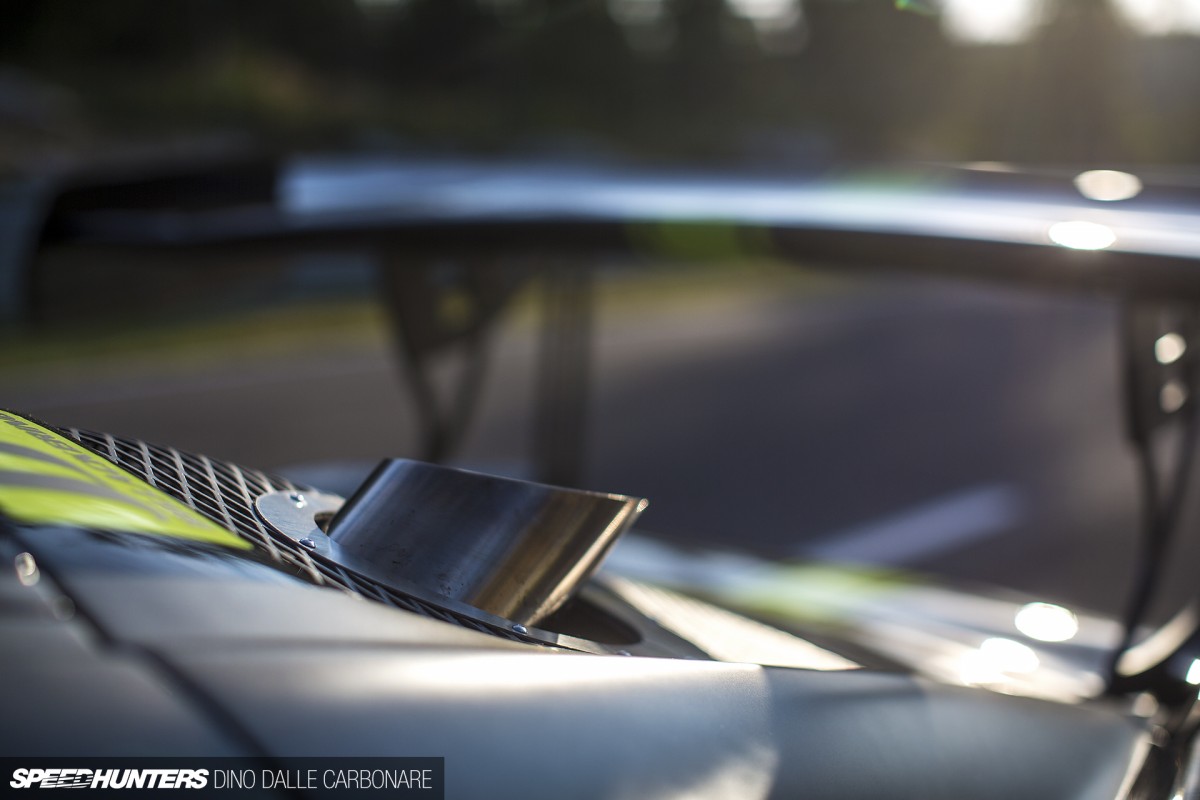 How damn cool, right? I only saw the car run once on the first day and it had foot-long streams of fire sprouting front the massive outlets.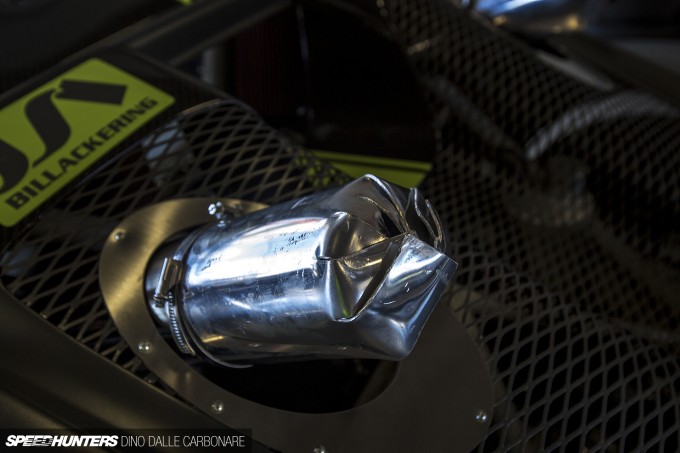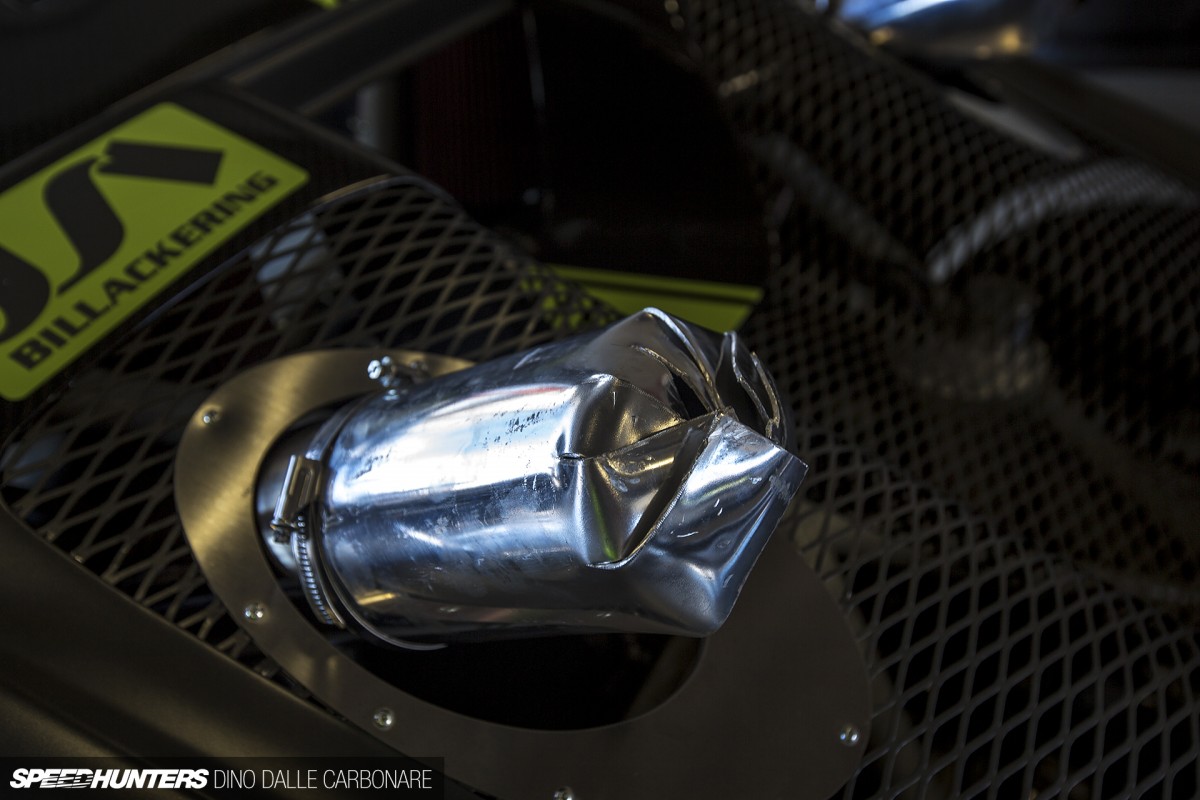 Unfortunately, Rudskogen has some pretty stringent noise regulations and the car was black-flagged straight away. Robin and the rest of the Elite Projects crew quickly came up with a way to quieten down the fire-breathing engine, and while not the prettiest of solutions, it allowed them to run the car for the rest of the weekend without attracting any more attention from the officials.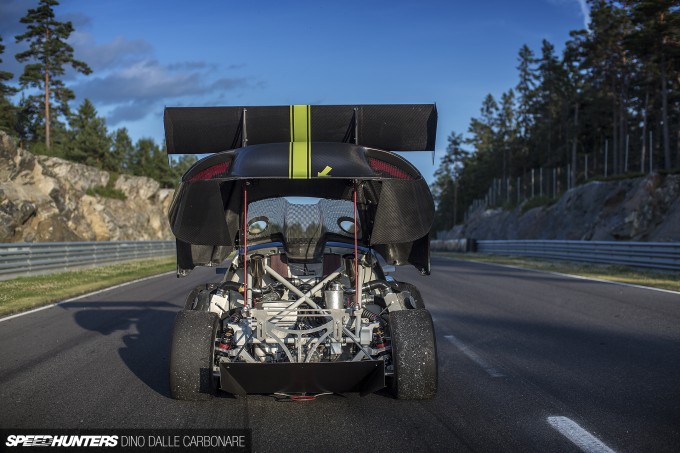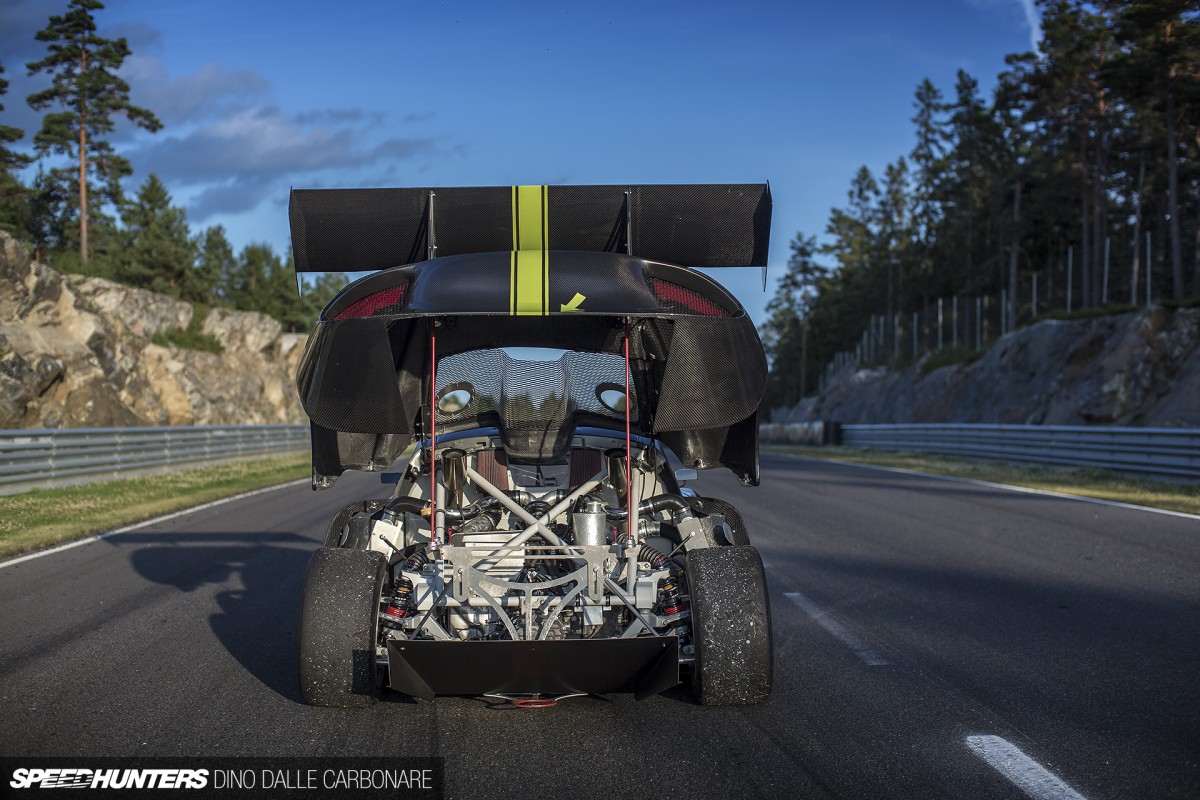 You wouldn't believe how light that entire rear section is. Hinged on the roof it gives a pretty dramatic introduction to the engine that lives beneath it.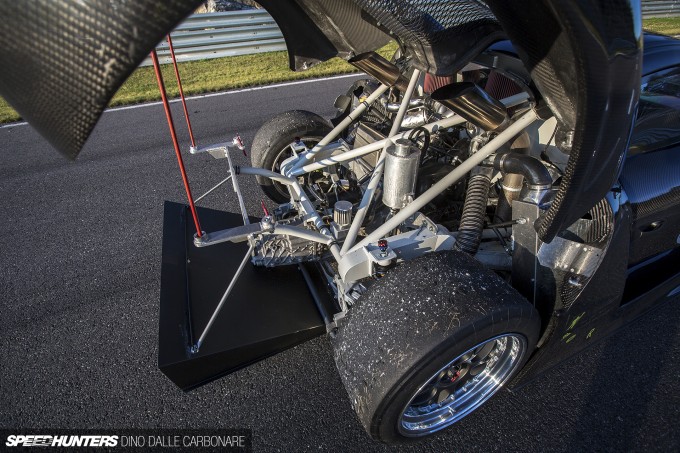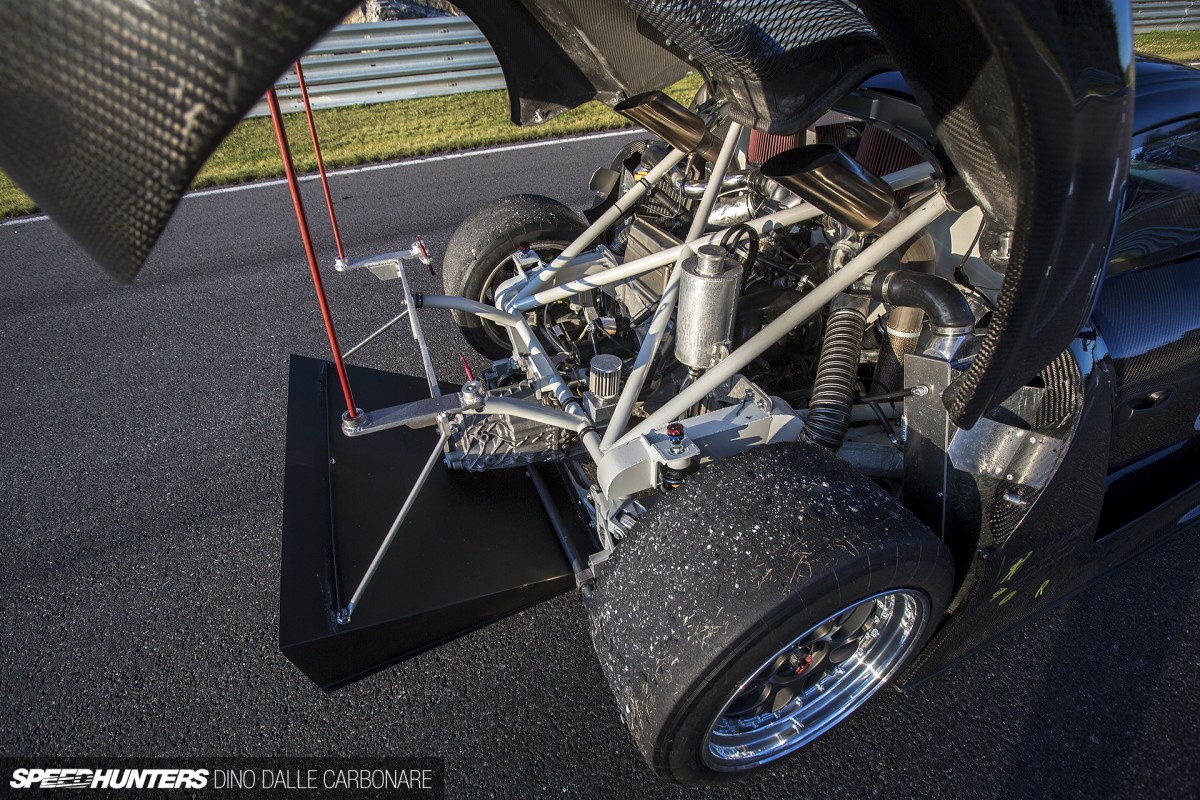 Power comes from a 480hp 996 Turbo engine which has been left in pretty much stock form. That number might not be as insane as you probably expected, but I must remind you that there's only 1,100kg to shift here! Oh yeah, and this engine doesn't joke around when it comes to torque, pushing out 656Nm of twisting force for amazing in-gear and out-of-corner acceleration.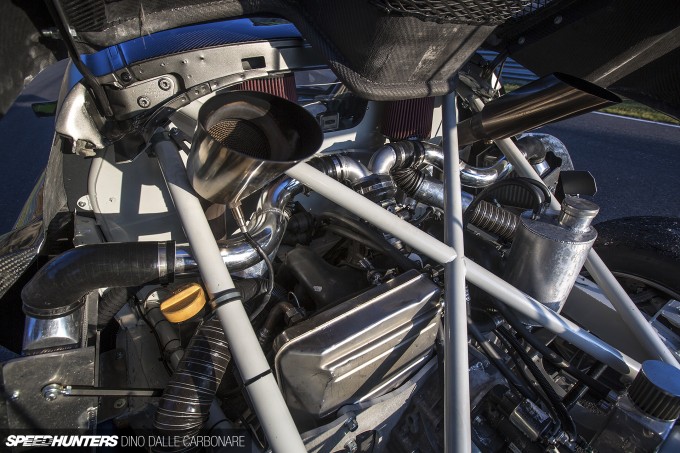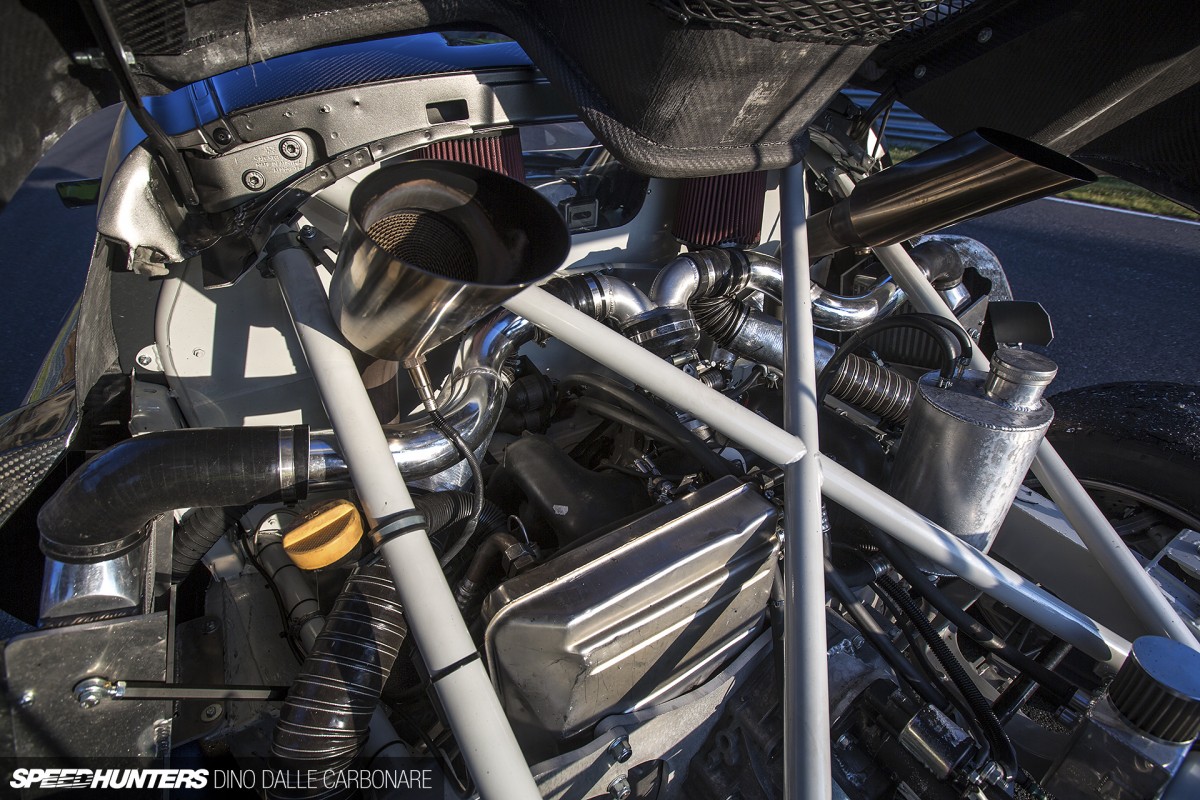 You can see how the custom intake takes full advantage of the large side intakes; the intercoolers for the twin turbos nestled deep inside them, all shrouded up to get the most out of the incoming air flow. The 918-like exhaust called for some pretty wild-looking piping which runs catalysts to help keep the environment clean-ish.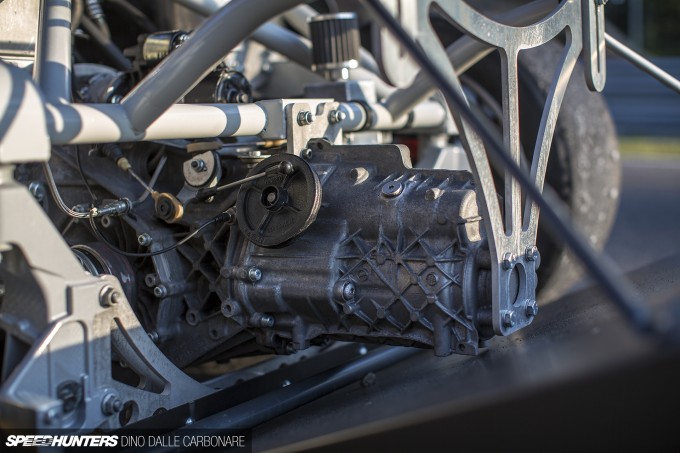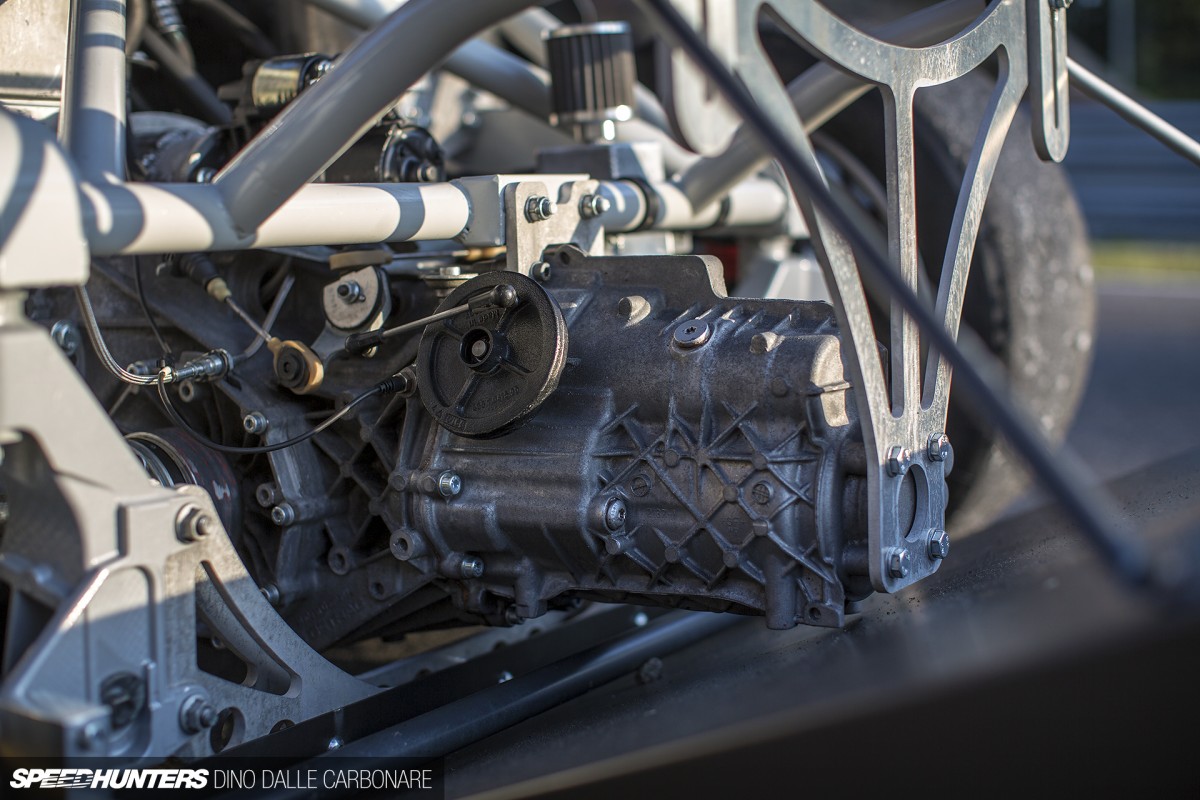 The flat-six is connected to the Cayman's six-speed transaxle-type manual transmission which has been opened up and rebuilt using reinforced synchros to help it take the abuse of the extra power and torque. Just like at the front, the tubular structure that Elite Projects added is mated to a 997 GT3 RSR race suspension layout as well as an adjustable sway bar to help dial-in the car at every track Robin drives it on.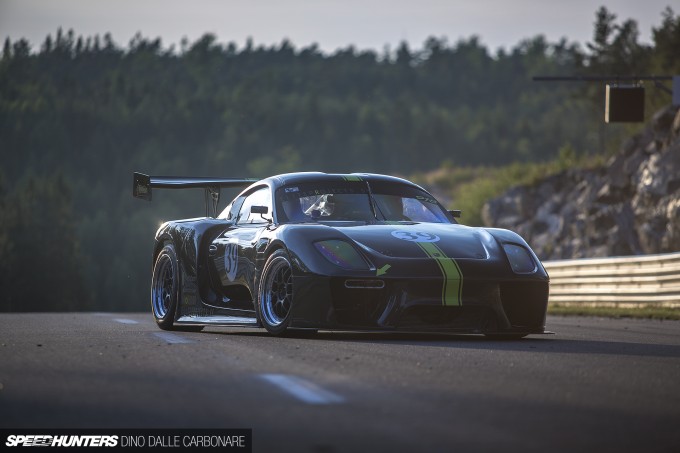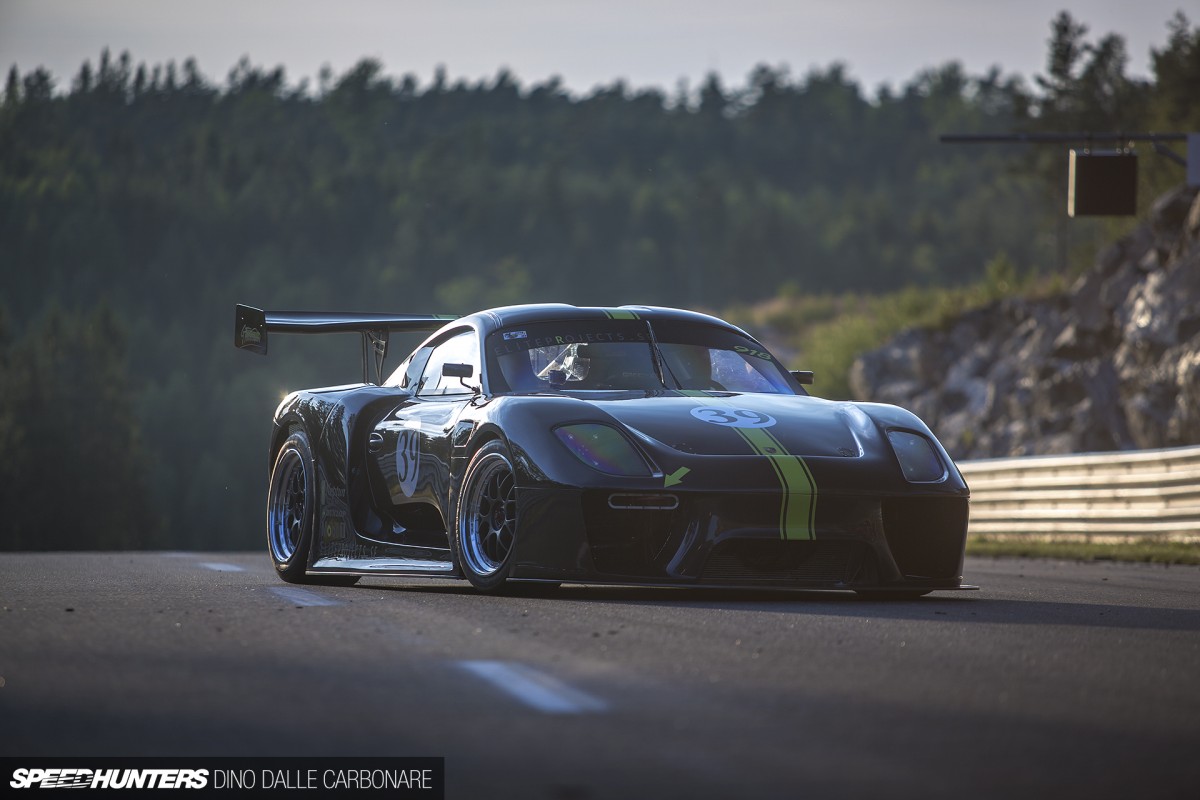 With quality shining through as one of the car's major attributes, it was the cabin I was curious to check out next…
An Uncluttered Feel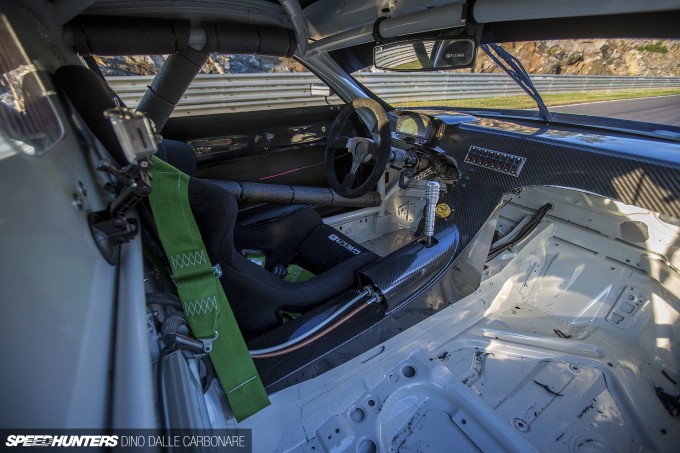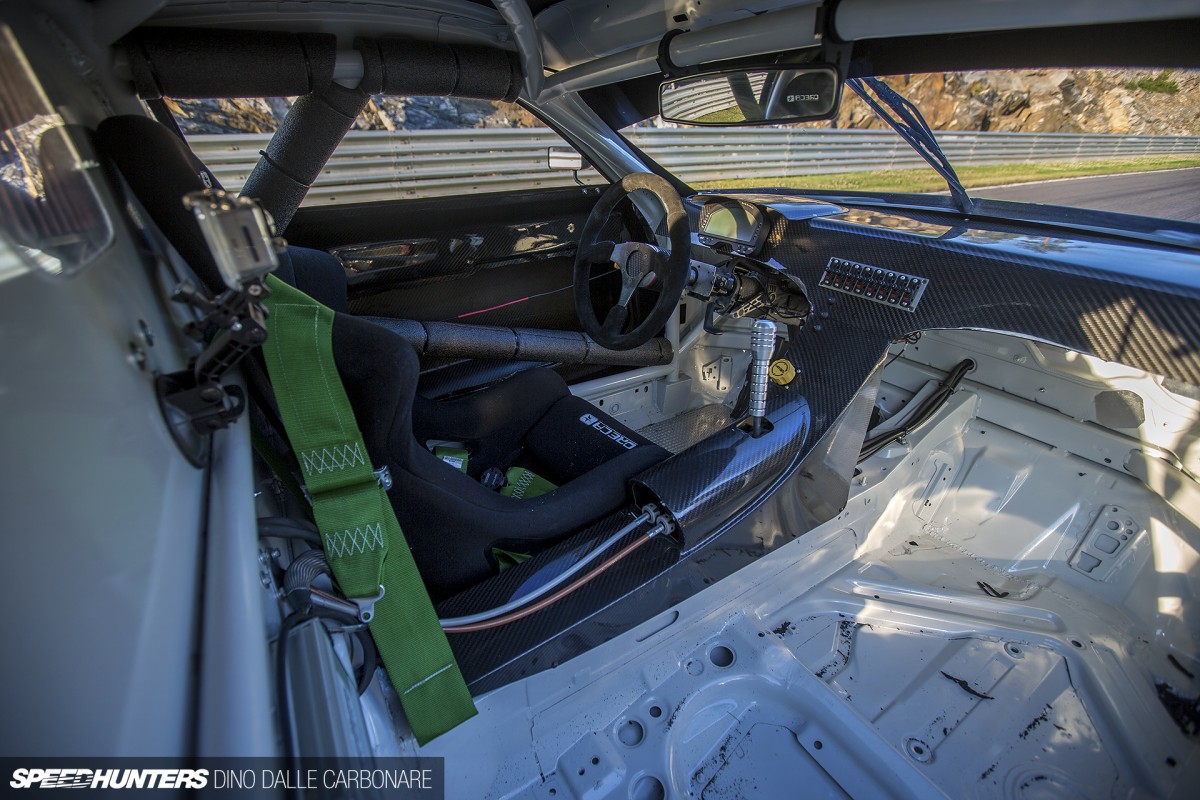 Compared to a lot of the cars I feature in Japan, it's such a pleasure to see well-constructed roll cages in the majority of machines that compete at Gatebil. This 918 replica is no different, the thick-gauge steel cage keeping Robin well protected if the worst were to happen, and of course adding a ton of torsional rigidity to the original chassis.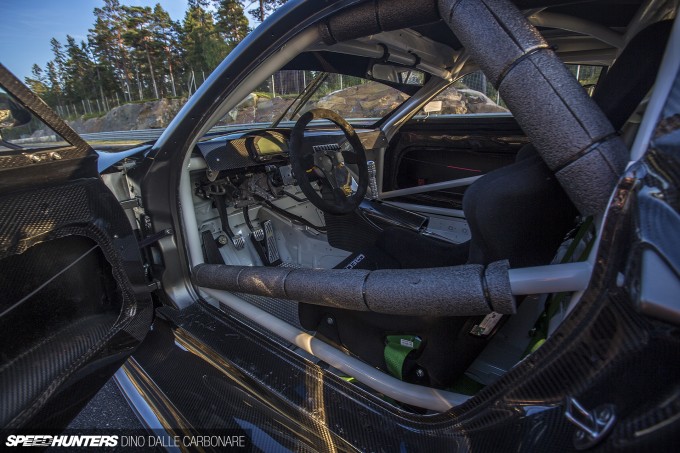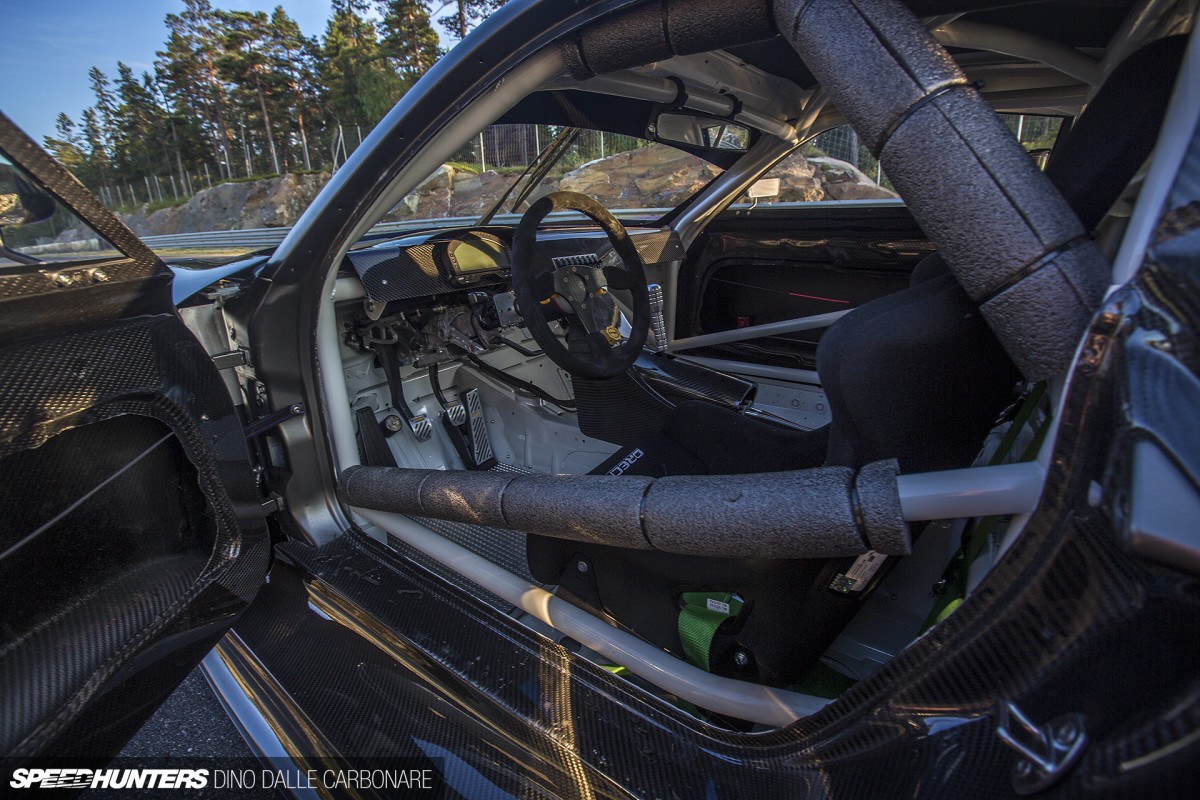 Open the lightweight carbon doors and you find yet more carbon on the inside.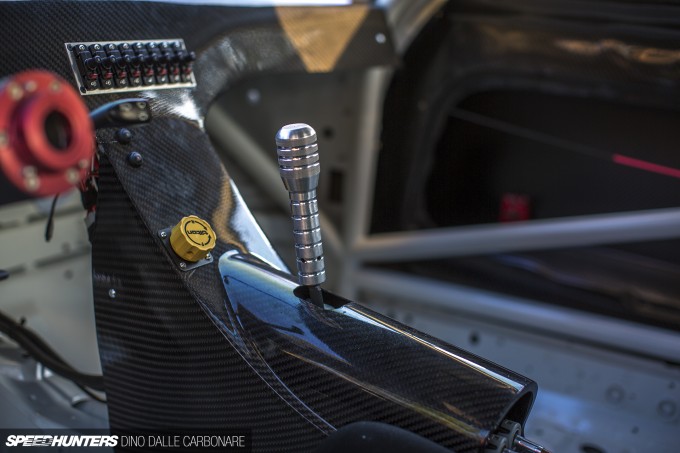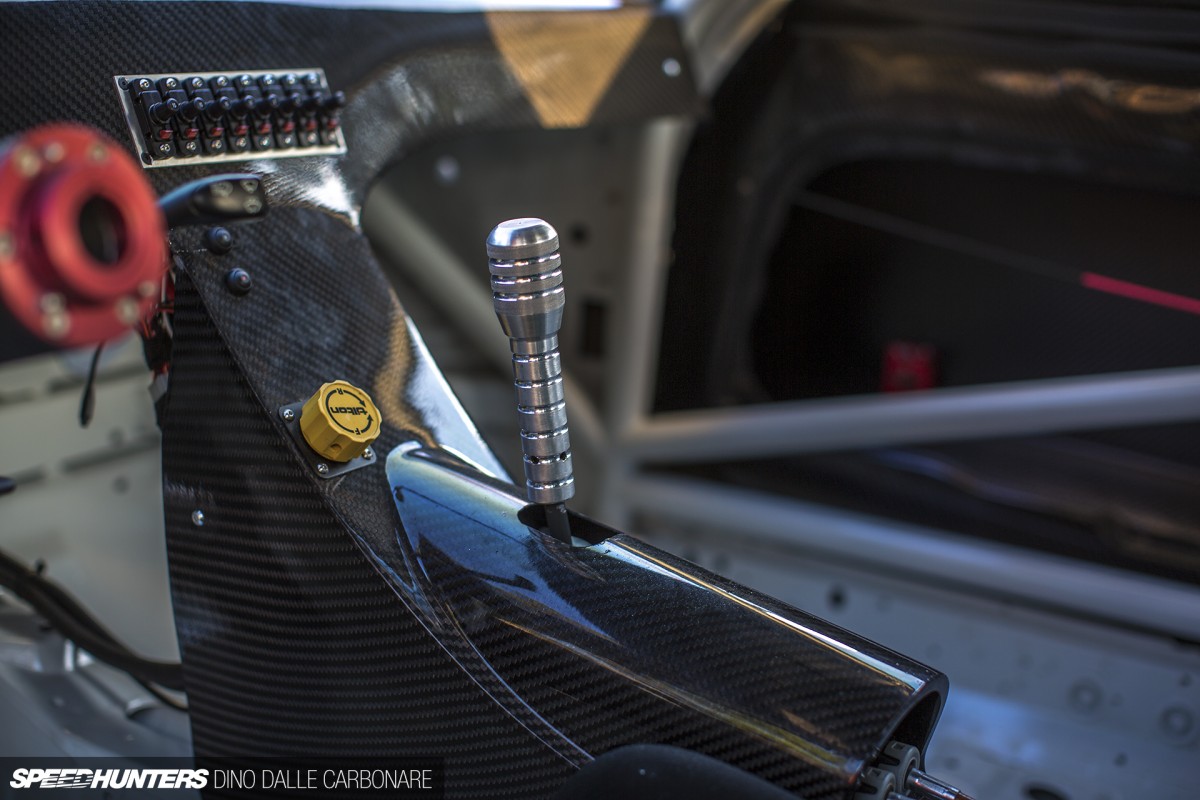 The simple dashboard is joined by a very 918-like center console from which the thick billet shifter sprouts out from. A Tilton brake bias adjuster is the only other addition, keeping things uncluttered and tidy.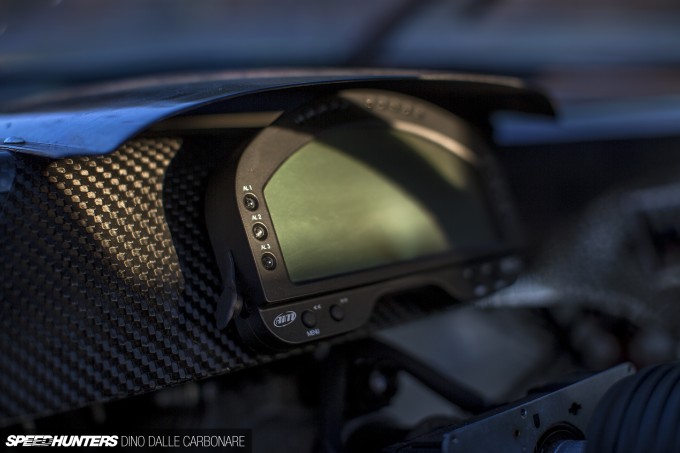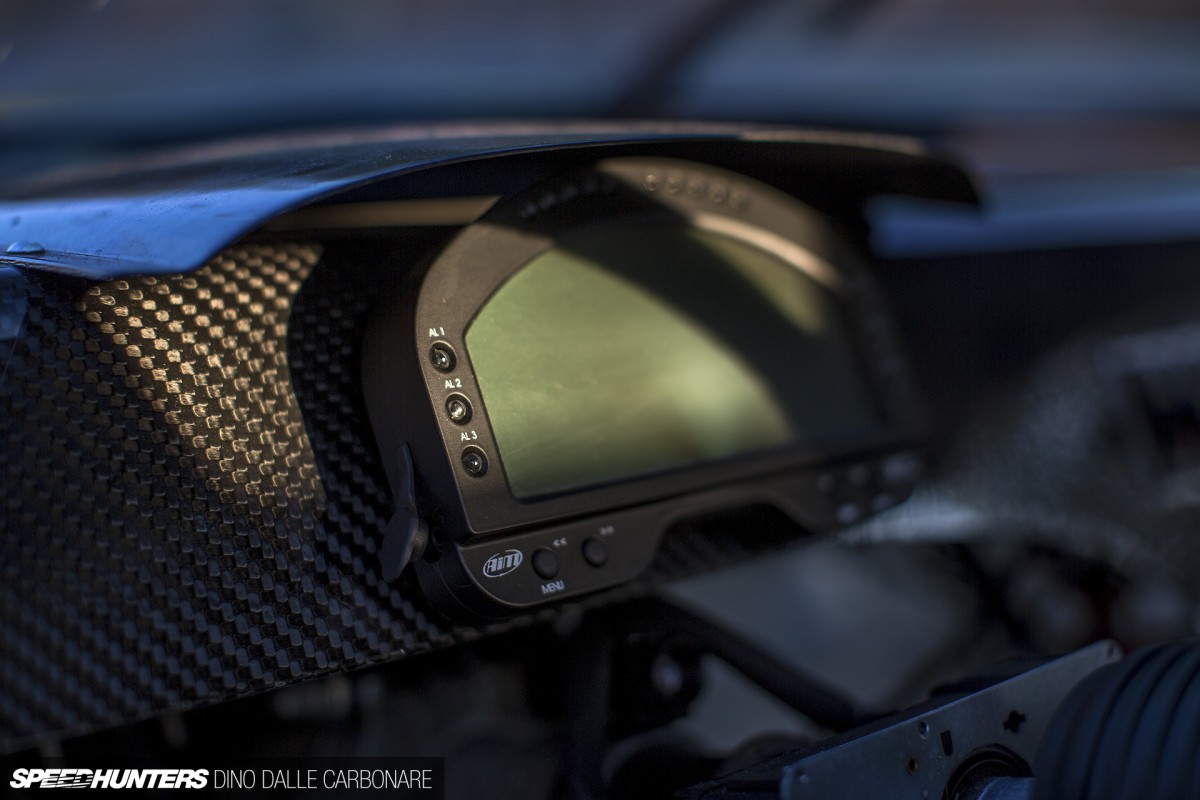 Connected to the engine's Emerald ECU, an AIM digital display/data logger is the only bit of instrumentation that is needed.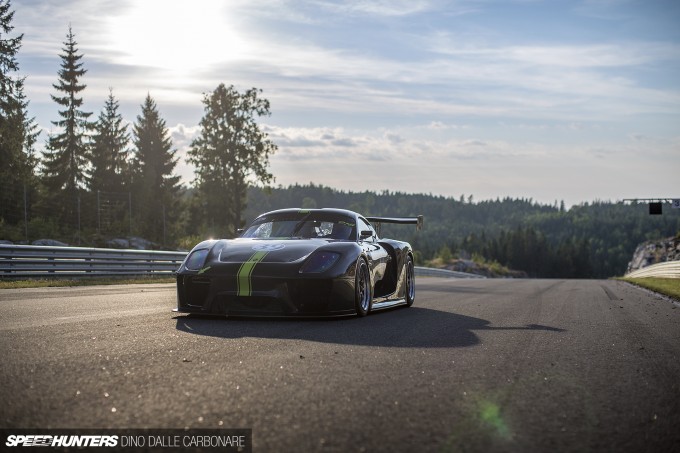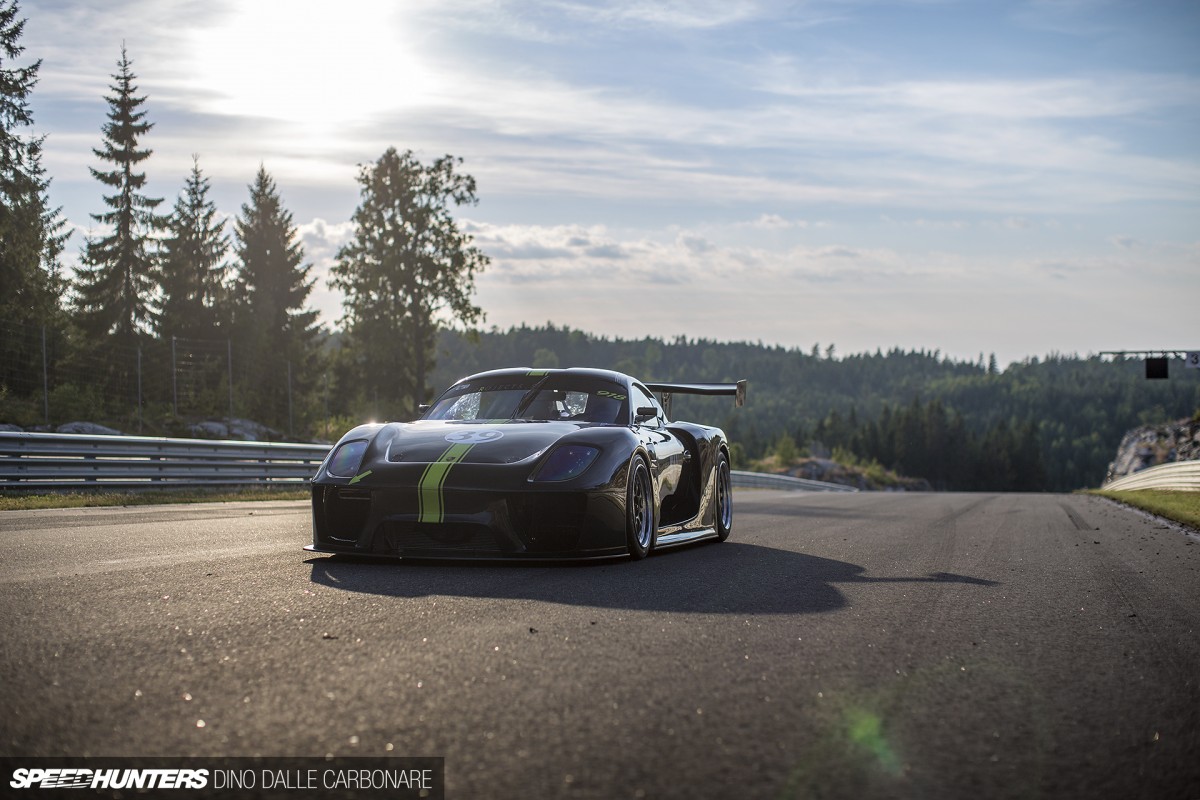 This is one of those cars that you have to take your hat off to. It very much follows the Scandinavian recipe of doing things differently from the norm, but does so with polished, high-end execution.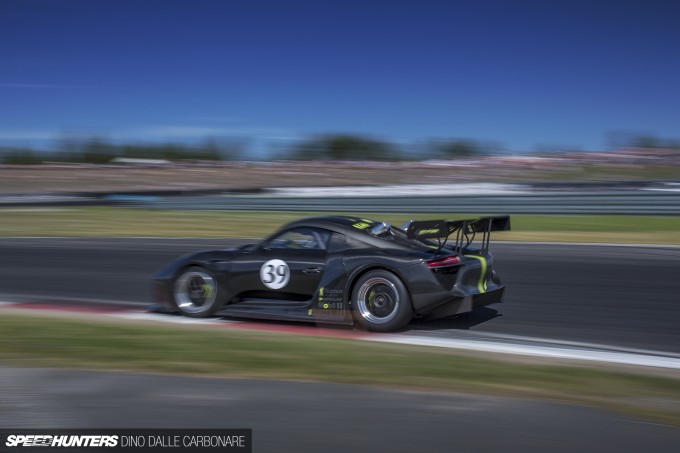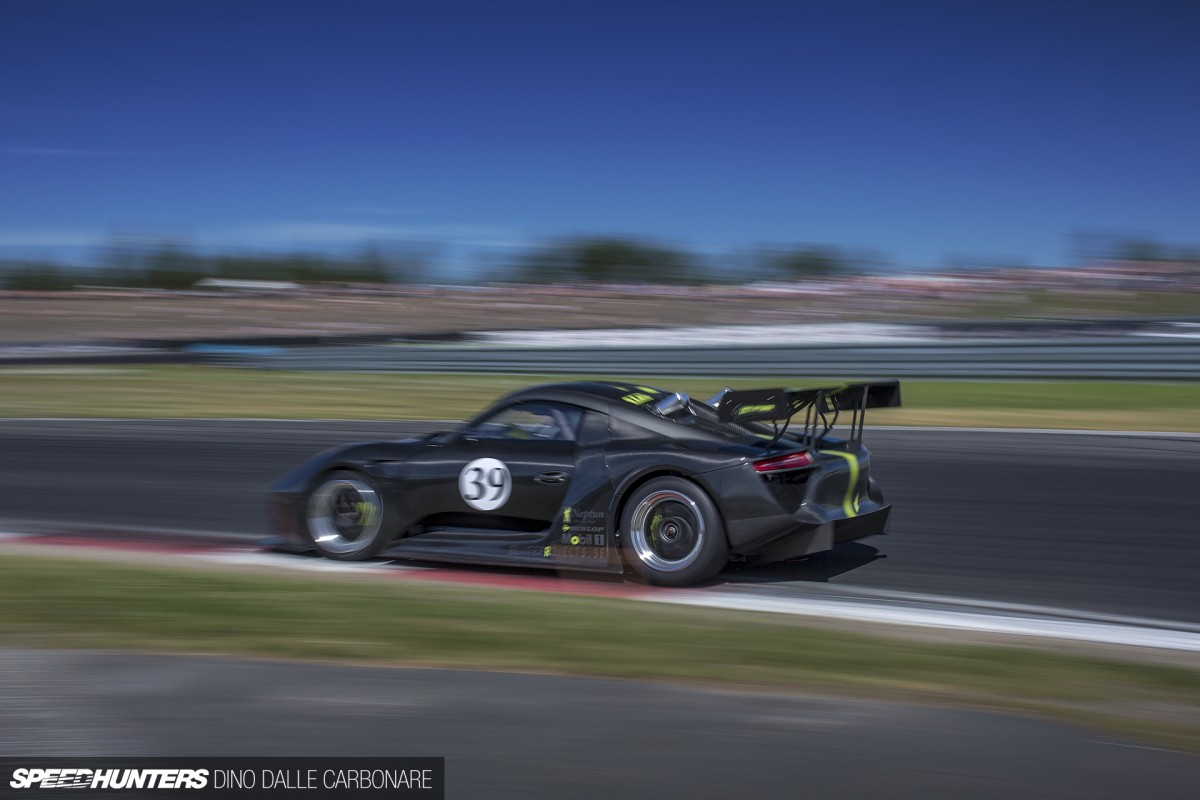 So yes, this is definitely one of the cars that will define 2014 for me. But the final verdict is up to you guys, so let me know what you think in the comments section below. And don't forget that all the photos that we upload in our posts are HD and perfectly sized to grace your desktops!
Dino Dalle Carbonare
Instagram: speedhunters_dino
dino@speedhunters.com