The JDM Approach To Imports
Ever since starting on Project Drop Top in the middle of last year, I've been gradually getting into the whole Japanese import scene. Up until then, it was an area of Nihon's car culture I had pretty much just observed.
It's only when you dive into something like this that you really start to understand it, and the best thing I've found is a group of people that are there to enjoy their cars in the typical Japanese fashion – with a big dose of fun.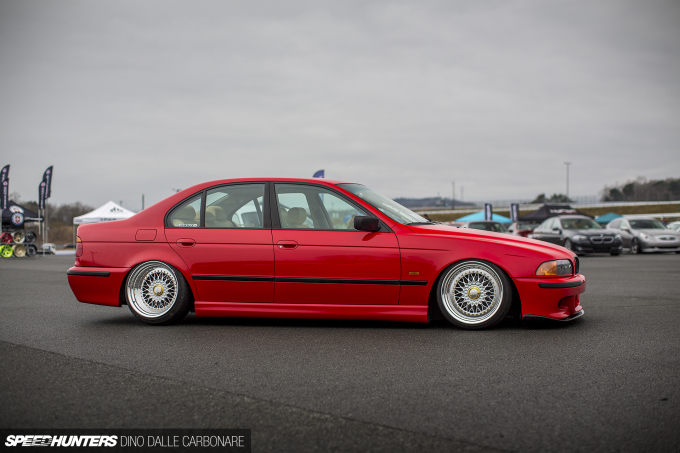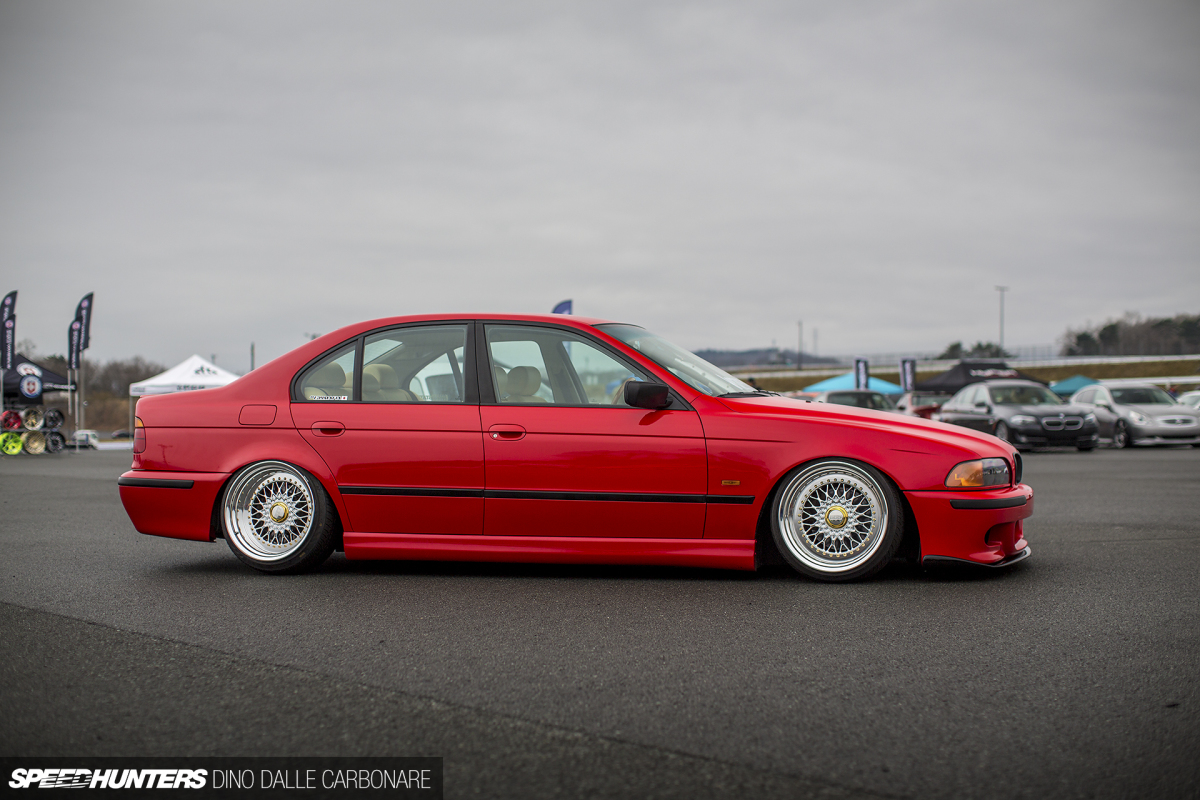 Which is exactly what Track & Show – as organized and run by Otsuka-san of The Check Shop – always delivers. With an eclectic mix of style and function (hence the name), it's a great event to get a feel for how people modify their imports in Japan.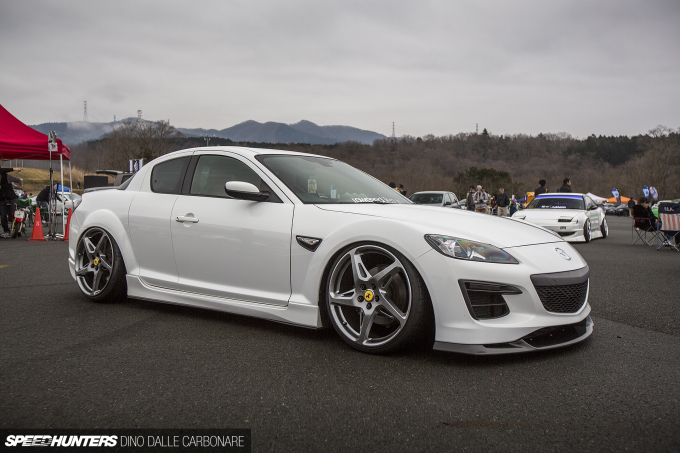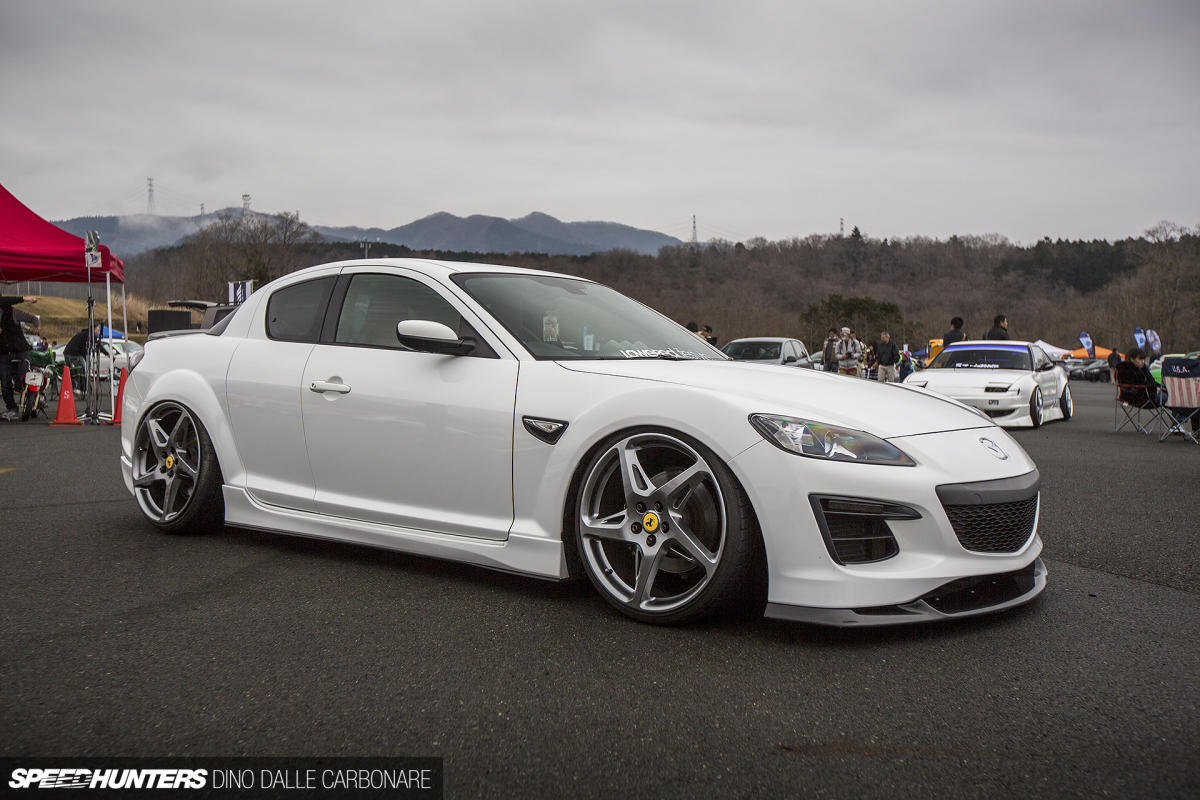 But every year there seems to be a few more domestic cars finding their way into the display, and why the hell not when it's all about sharing a passion?! It's always cool to see what people are doing with their rides, irrespective of the country they originate from. This RX-8, sitting extremely low on a set of Ferrari 458 Italia 20-inch wheels, was a prime example.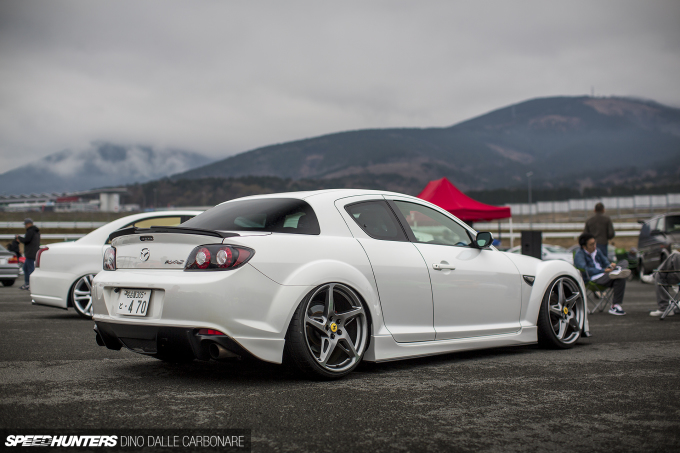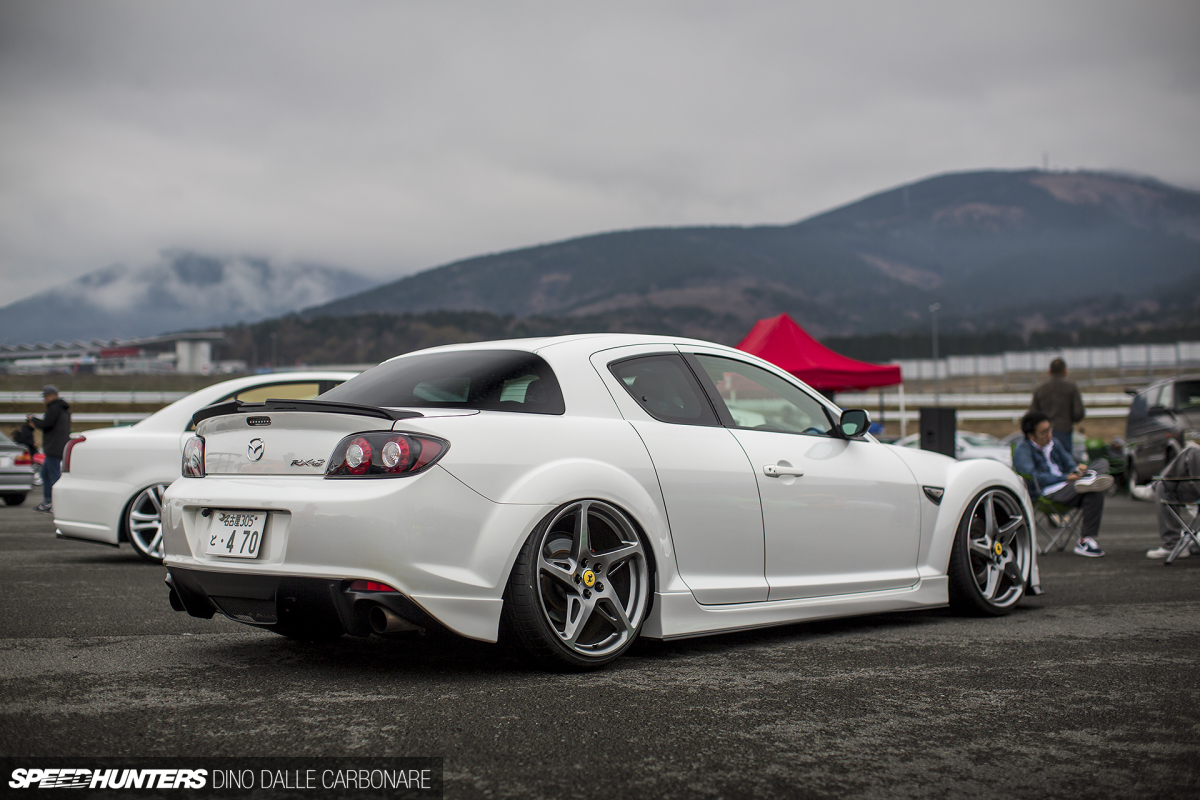 To say the unique 5-spoke wheel design from Maranello was a great match for Hiroshima's last rotary-powered car thus far, would be an understatement. This thing looked as fresh as you can get!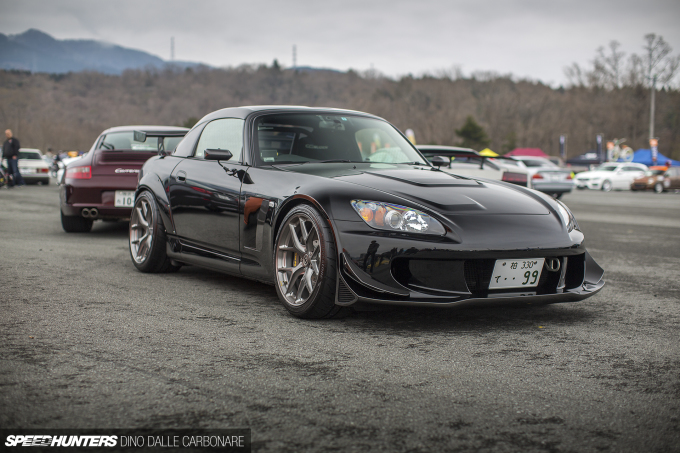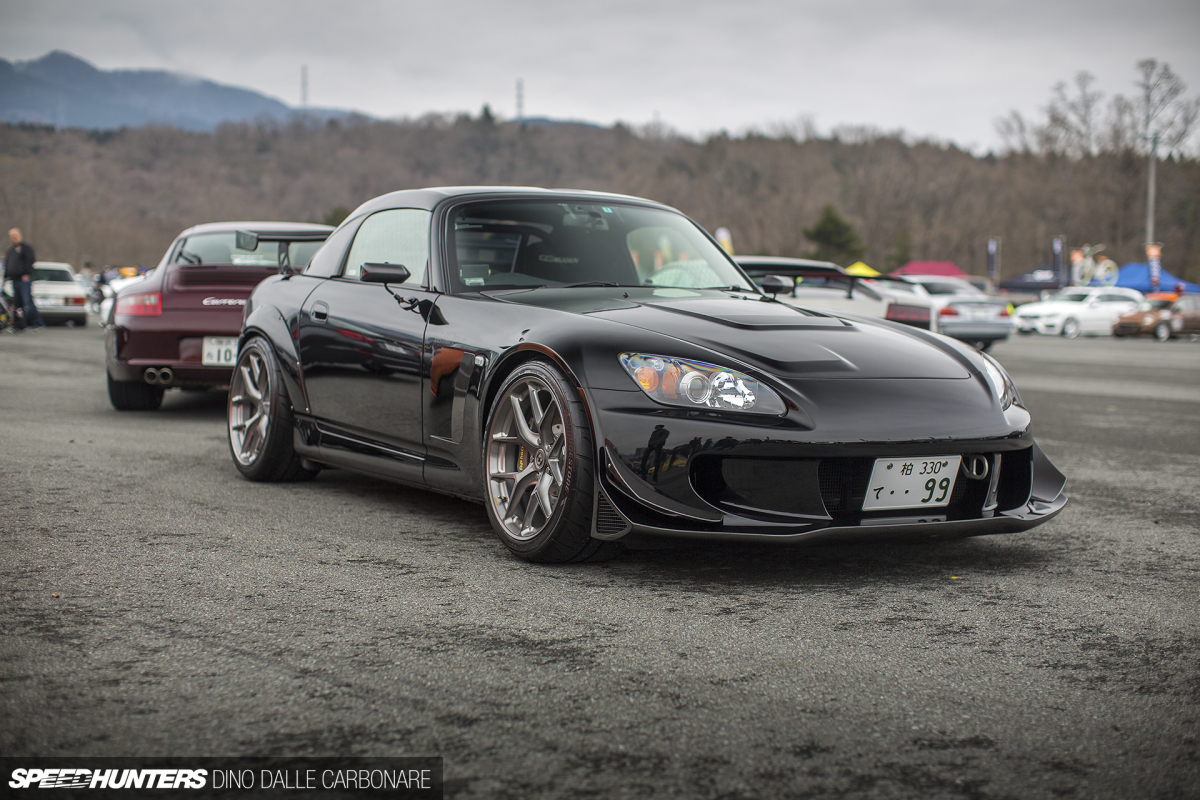 And despite there being a lot of domestic cars to be seen in the 'Show' side of the event, you may notice as you scroll through this post that they all shared one thing in common: a little inspiration from overseas. HRE wheels on an S2000 in Japan is somewhat unconventional, but it goes to show what looking towards the West is creating in Japan. This is USDM done very right; cool, tight and beautifully functional.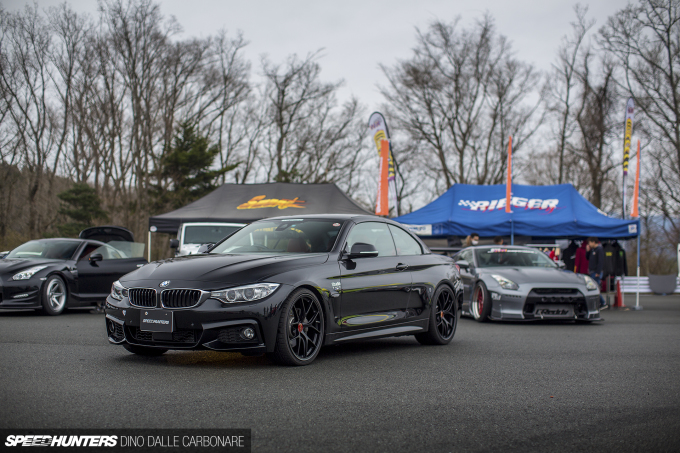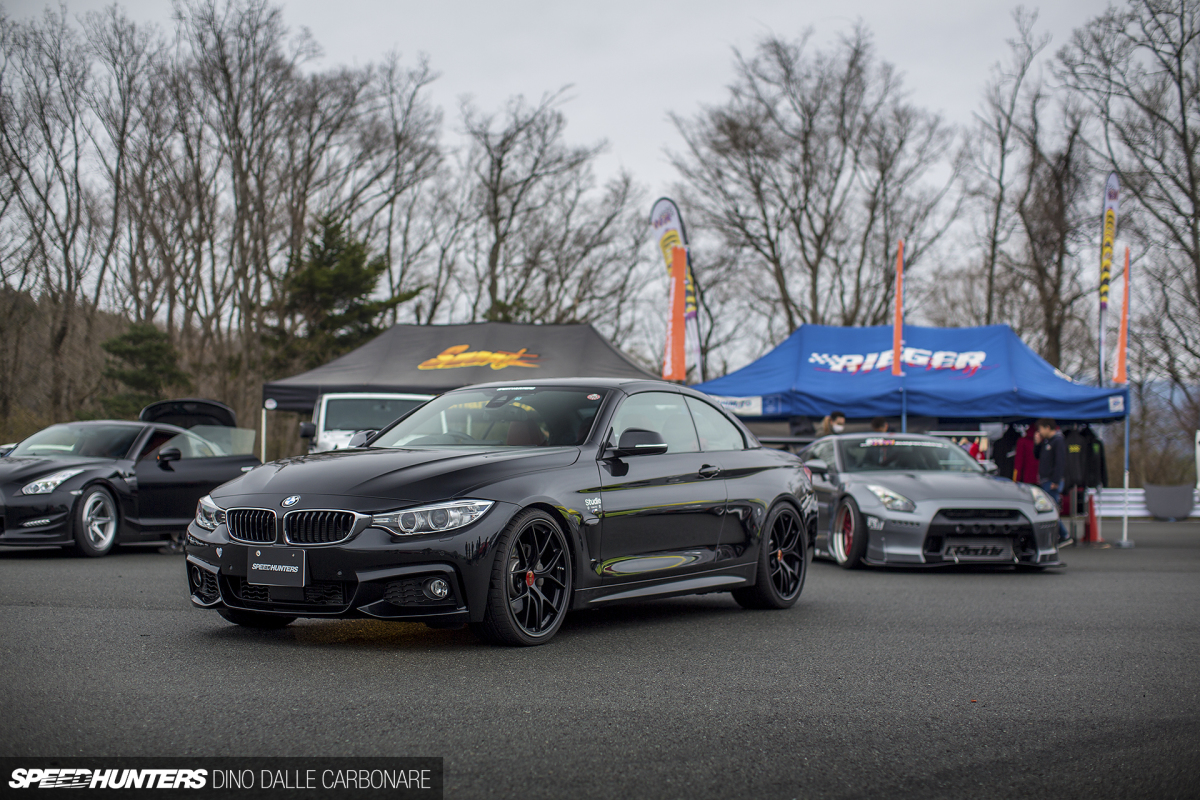 Track & Show marked a first for me; the first time I've had one of my cars on display at an event. With rain falling up until early morning on the day, I had to spend some time drying the 435i, followed by the application of a touch of polish to get the black exterior looking as shiny as possible. The satin black paint of the BBS RIDs continues to impress me though; dirt wipes off effortlessly, leaving a beautiful, spotless finish.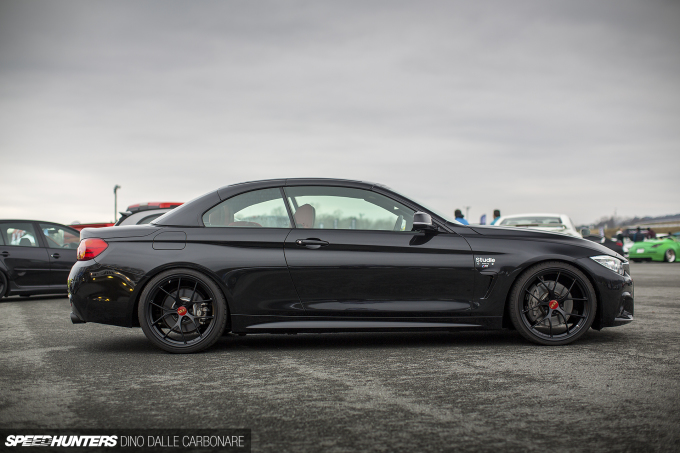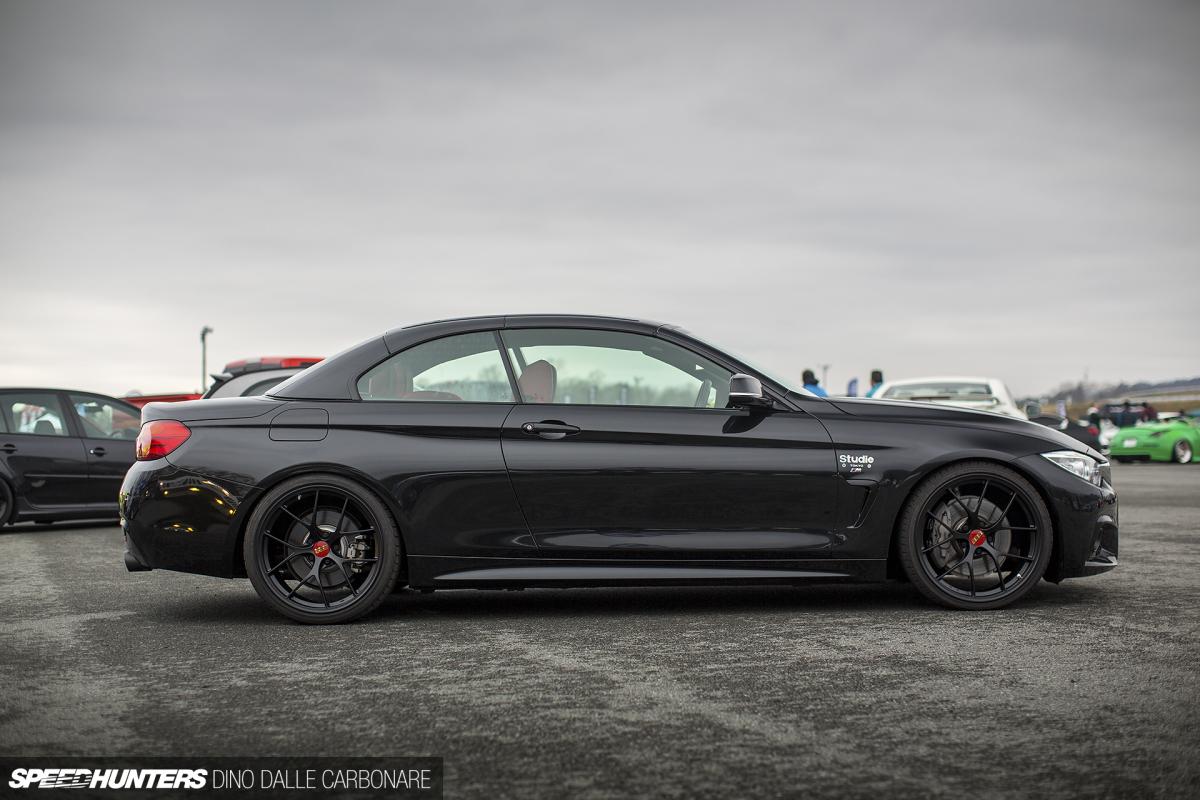 I'm so happy with how the BMW has turned out after the series of mods I completed in 2015, and there are still some small things I want to address during the course of this year. It was also strangely satisfying seeing people actually stop to take a closer look at the car. My 435i was so sedate compared to some of the other BMWs on display, but it obviously still stood out. One more thing to check off the list, I guess!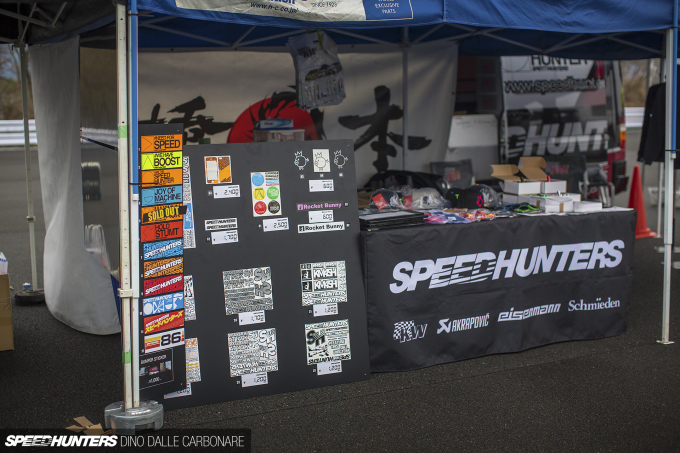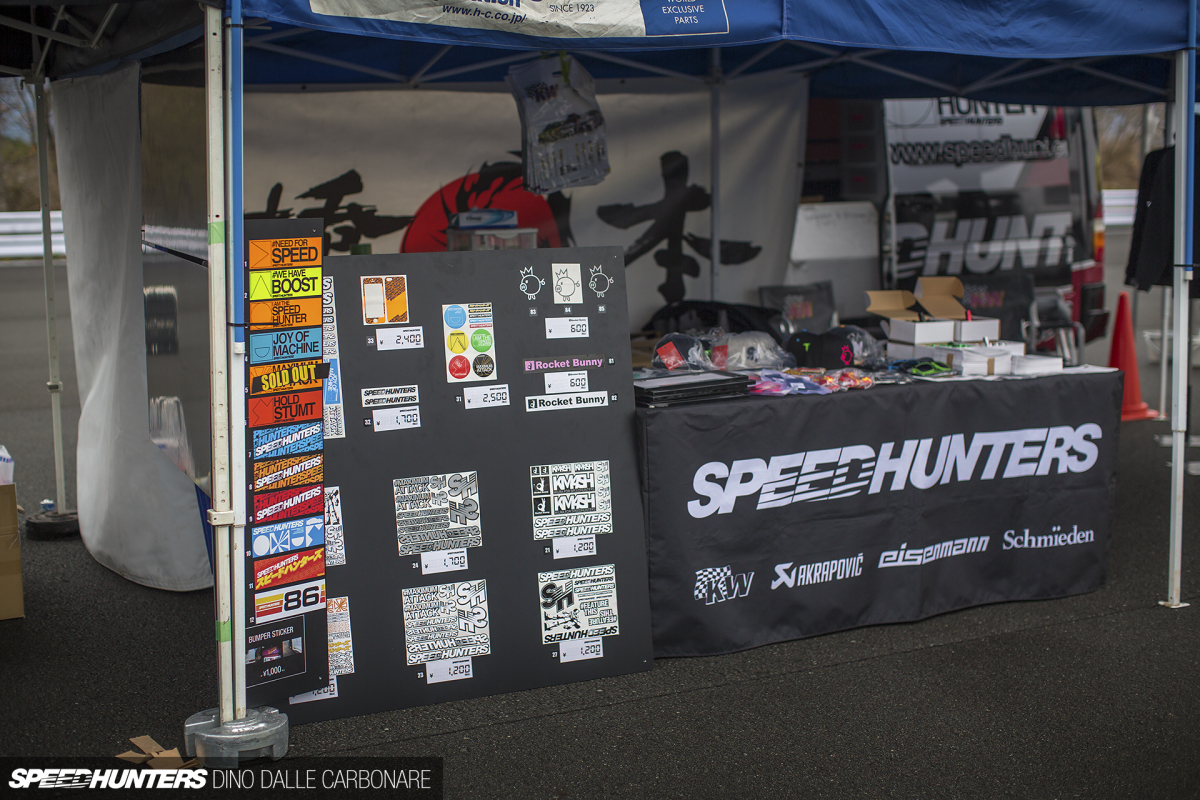 Project Drop Top was parked up with the Hashimoto GT-R alongside our Speedhunters booth which had a ton of goodies up for grabs.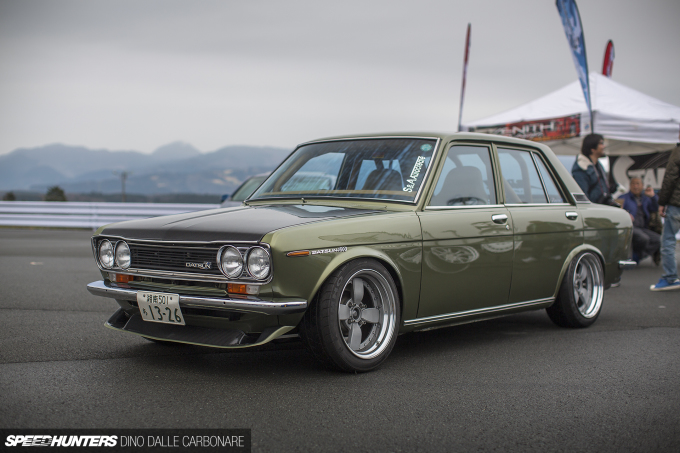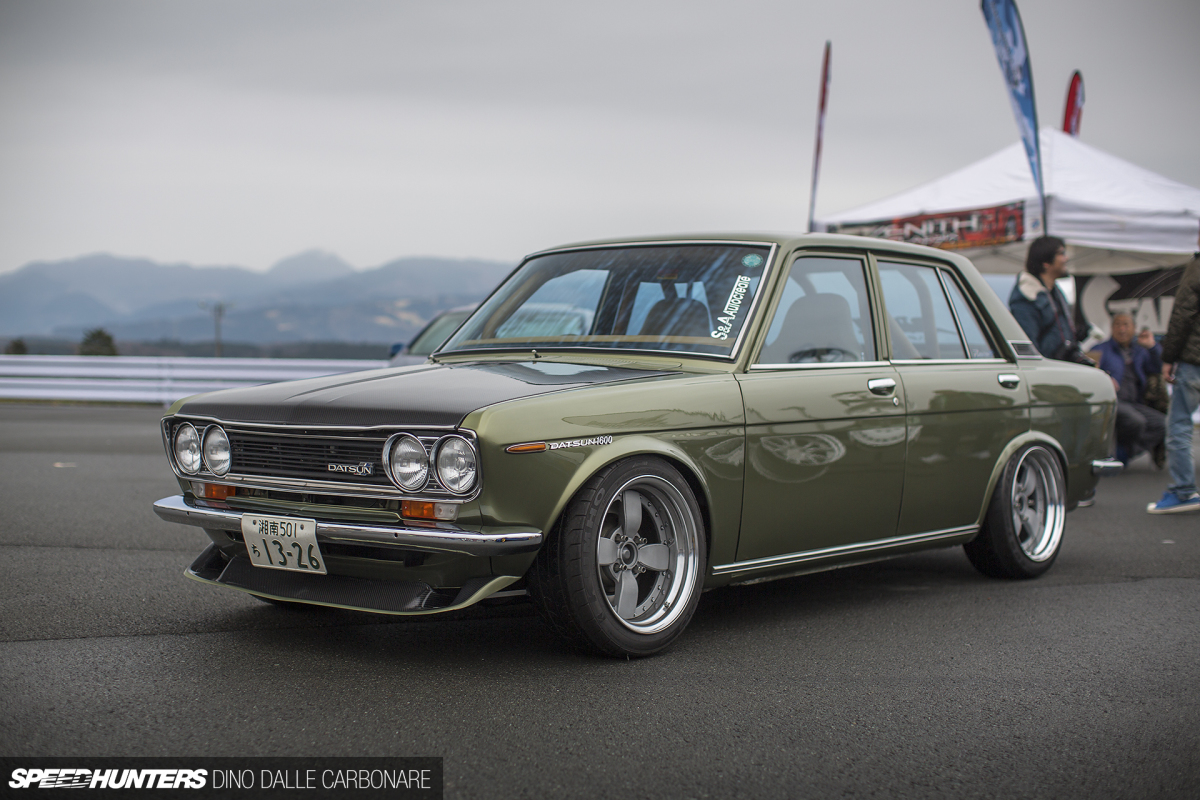 Not too far away I spied a car we have already seen a few times on Speedhunters: Thunder's 510, built in collaboration with S&A Auto Create. I often come across the Datsun at various events, but the reason I wanted to show it again was that Thunder, who is a well-known photographer in Japan, had a rather big accident with the car in which it was almost totalled.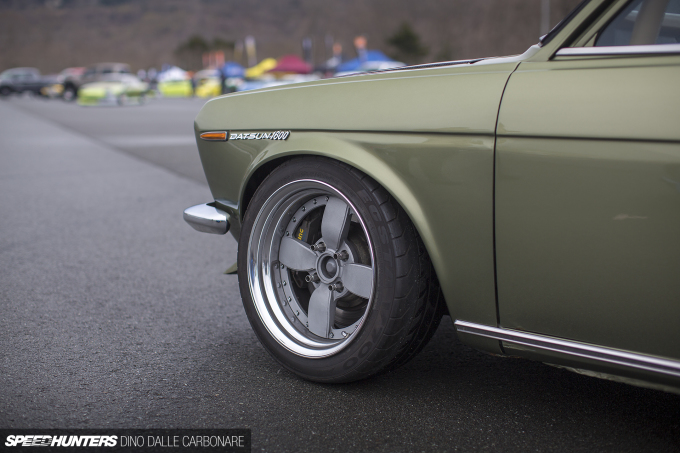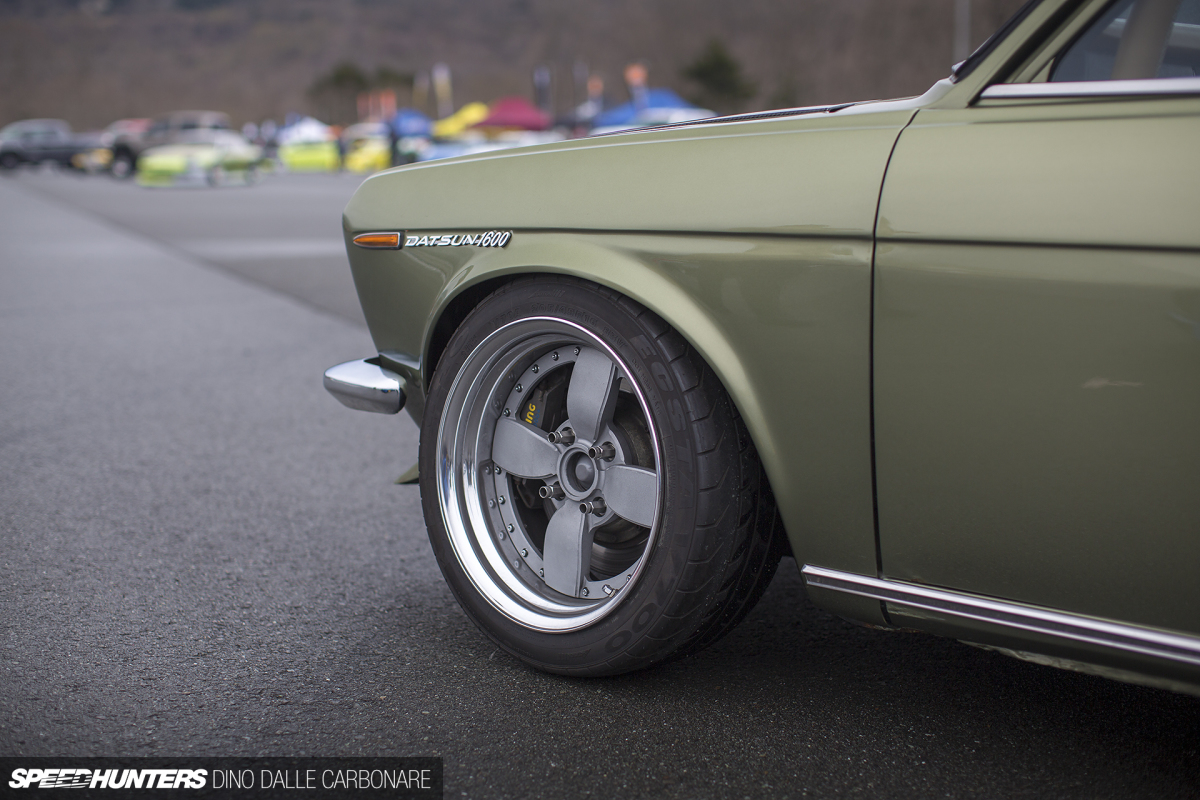 But rather than seeing all the blood, sweat and tears poured into the creation over the last few years go to waste, he decided to have it fixed. It might look spotless now, but a serious amount of work went into fixing the damage, and to top it off he had Barramundi come up with a unique retro wheel design. This 4-spoke wheel is now on offer and it's named after the guy that inspired it, Thunder himself. How cool is that?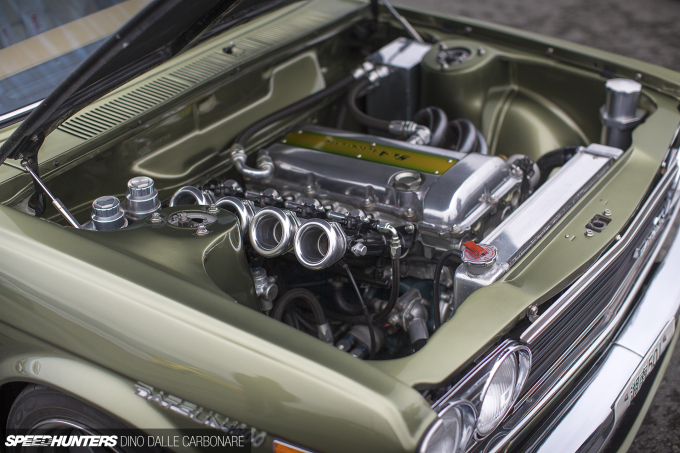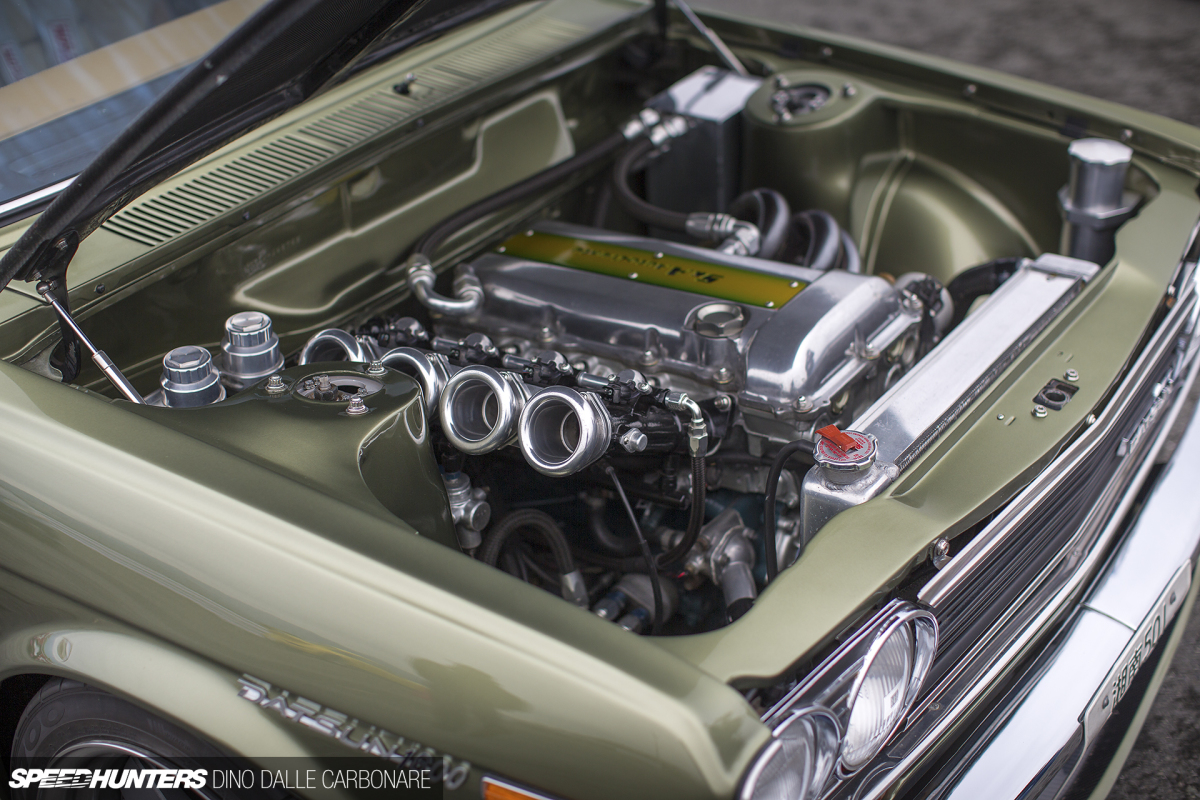 Under the hood, the previously fitted SR20DE still revs away through a set of four individual throttle bodies. And just check out the immaculate engine bay shaving that we've come to expect from S&A.
Overfenders: We Can't Get Away From Them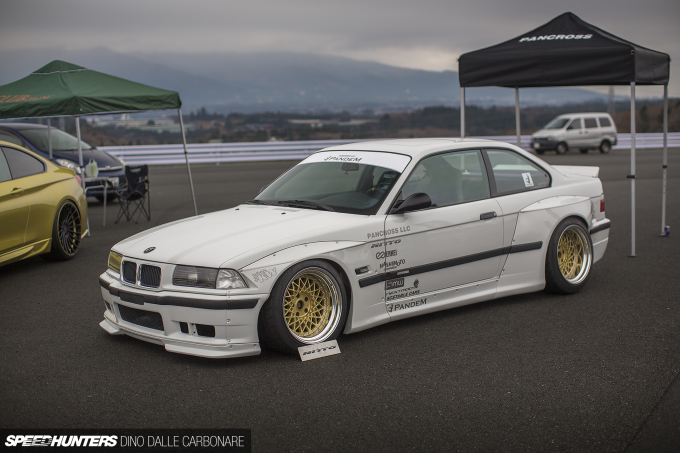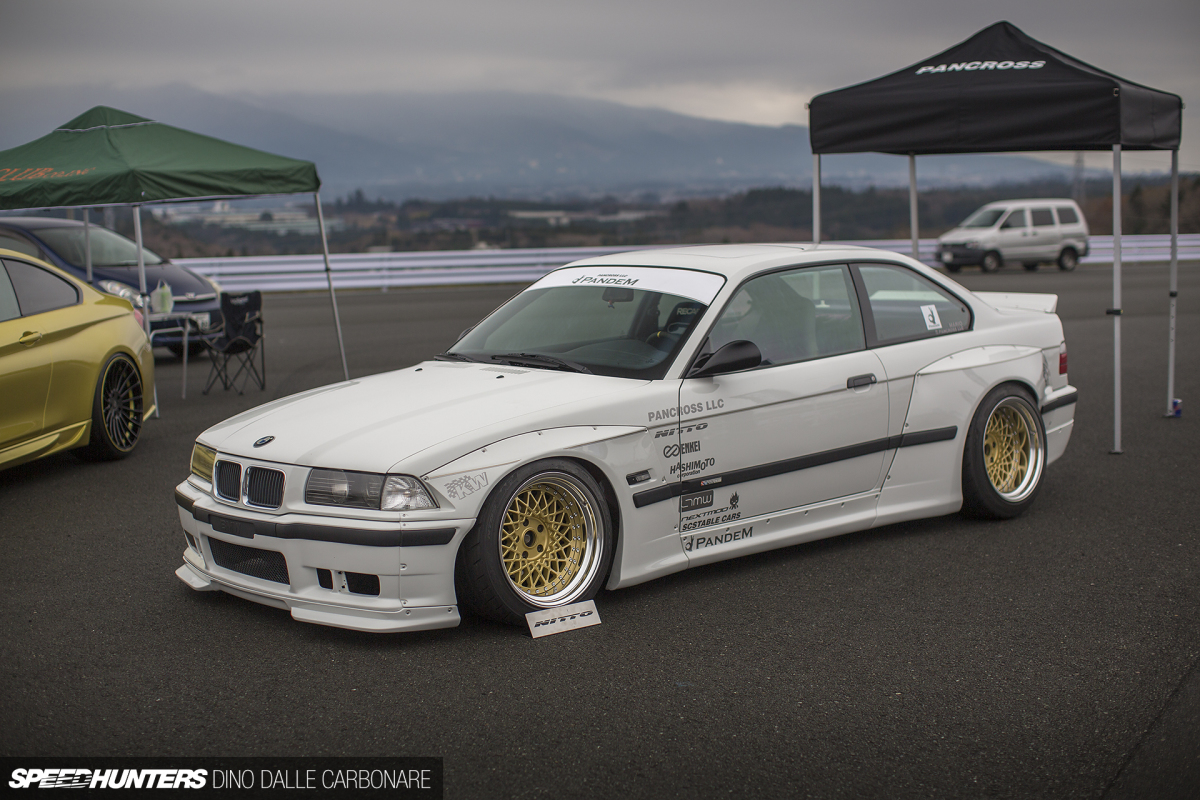 Let's take a quick look at some BMWs that stood out to me, starting with the Pandem E36 wide-body demo car on Rocket Bunny 6666 wheels by Enkei. We first saw this car at TAS back in January, but now seeing it out in the open gave me a new appreciation for the total package.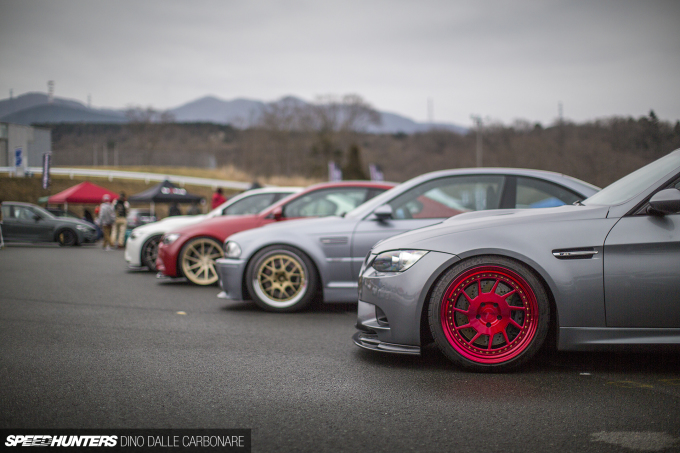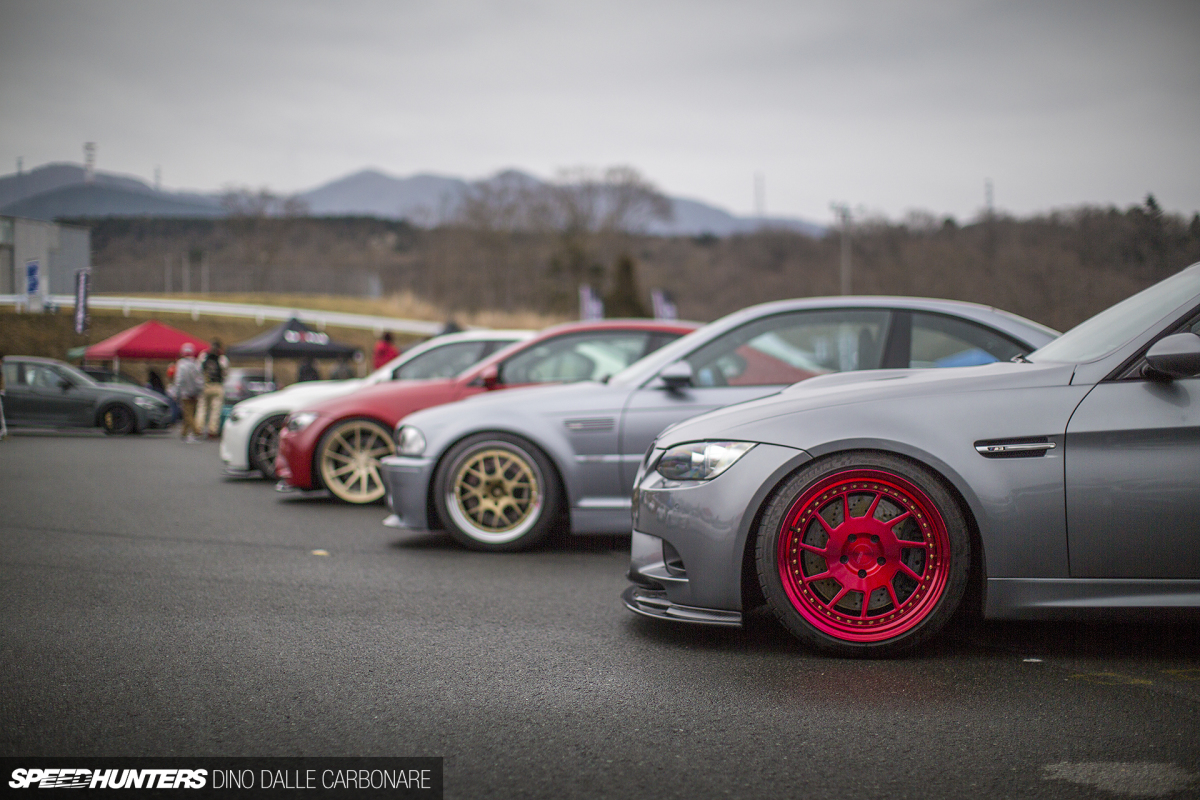 Over the last few years The Check Shop has been working hard to expands its vast Agio Wheels catalogue, and half of the cars at the event seemed to be running the latest from the Precisione range. There's definitely some daring designs out there!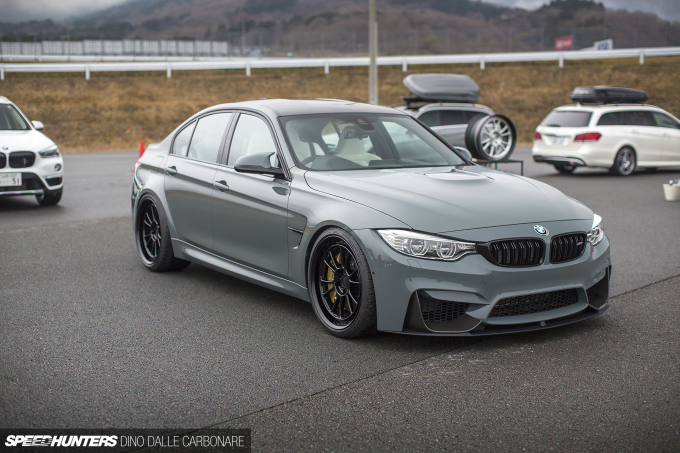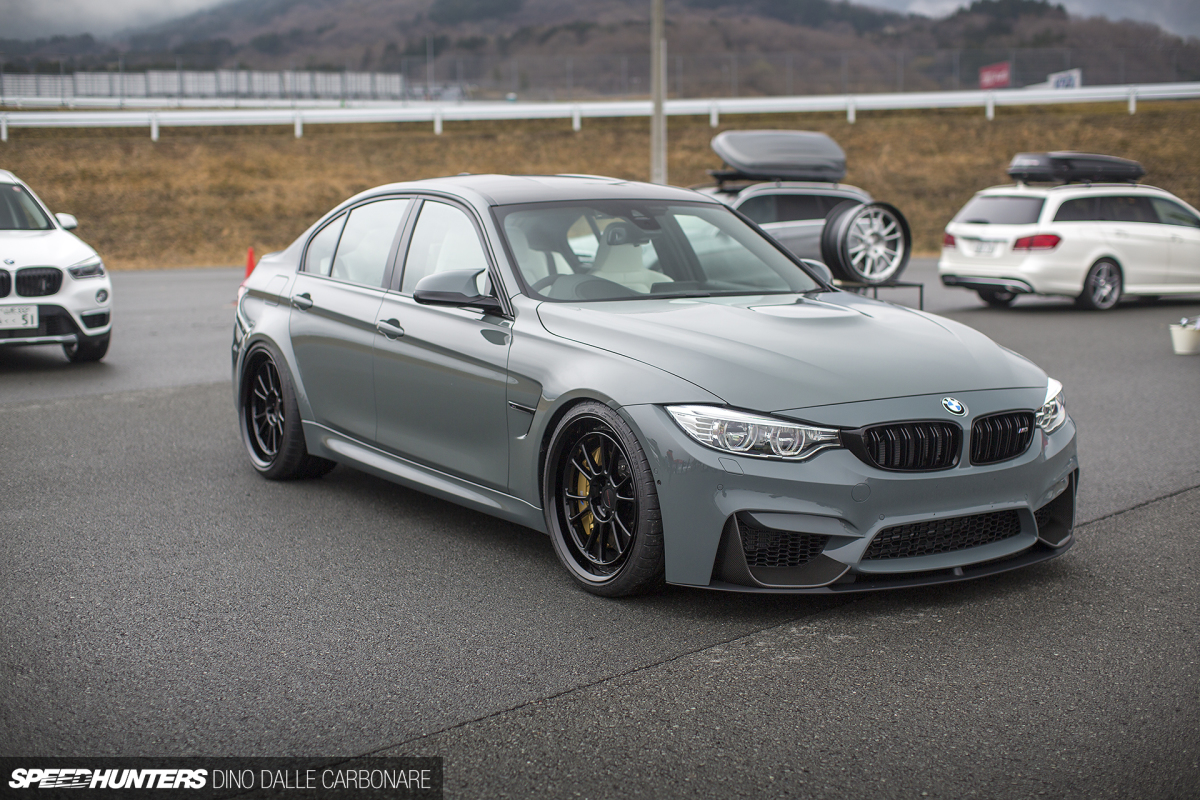 This was one of my favourite cars of the entire event, not only because I'm a sucker for the mix of performance and practicality that the M3 offers, but because this example was finished off in a curious shade of low-sheen grey.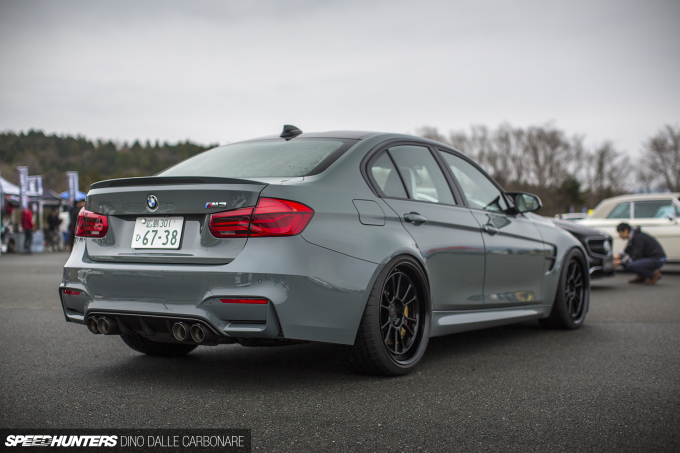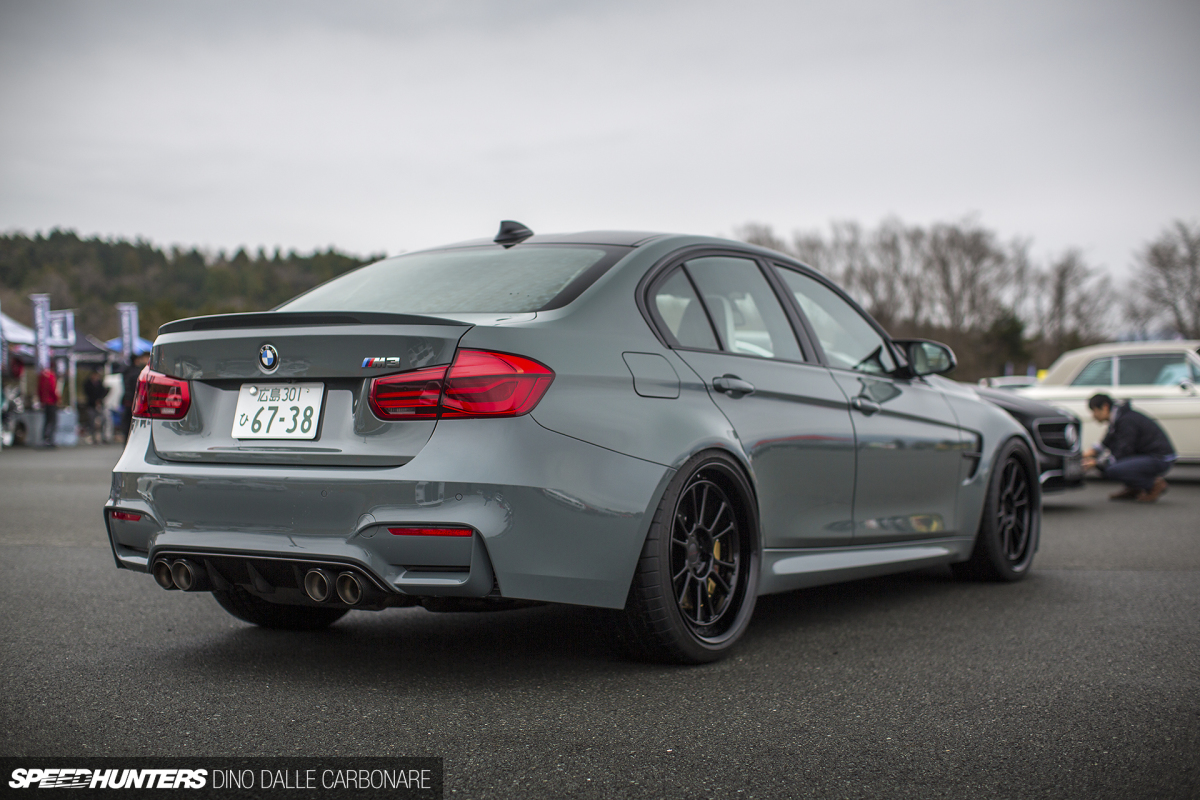 The sheer contrast it added with all the black detailing and white interior, brought it together superbly in an almost monochromatic way. Damn, why doesn't BMW make a wagon version of this thing!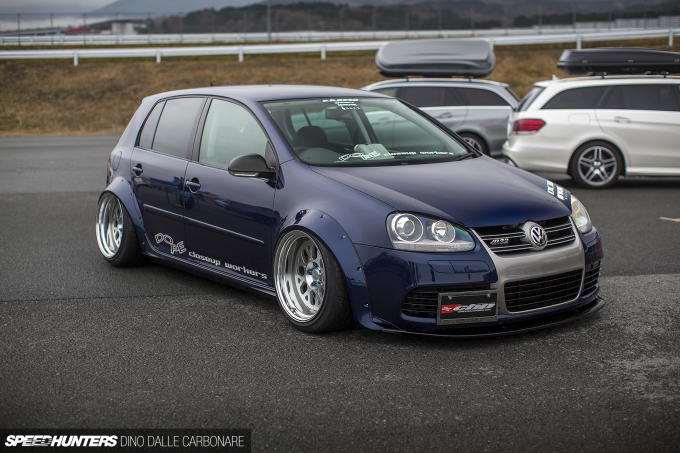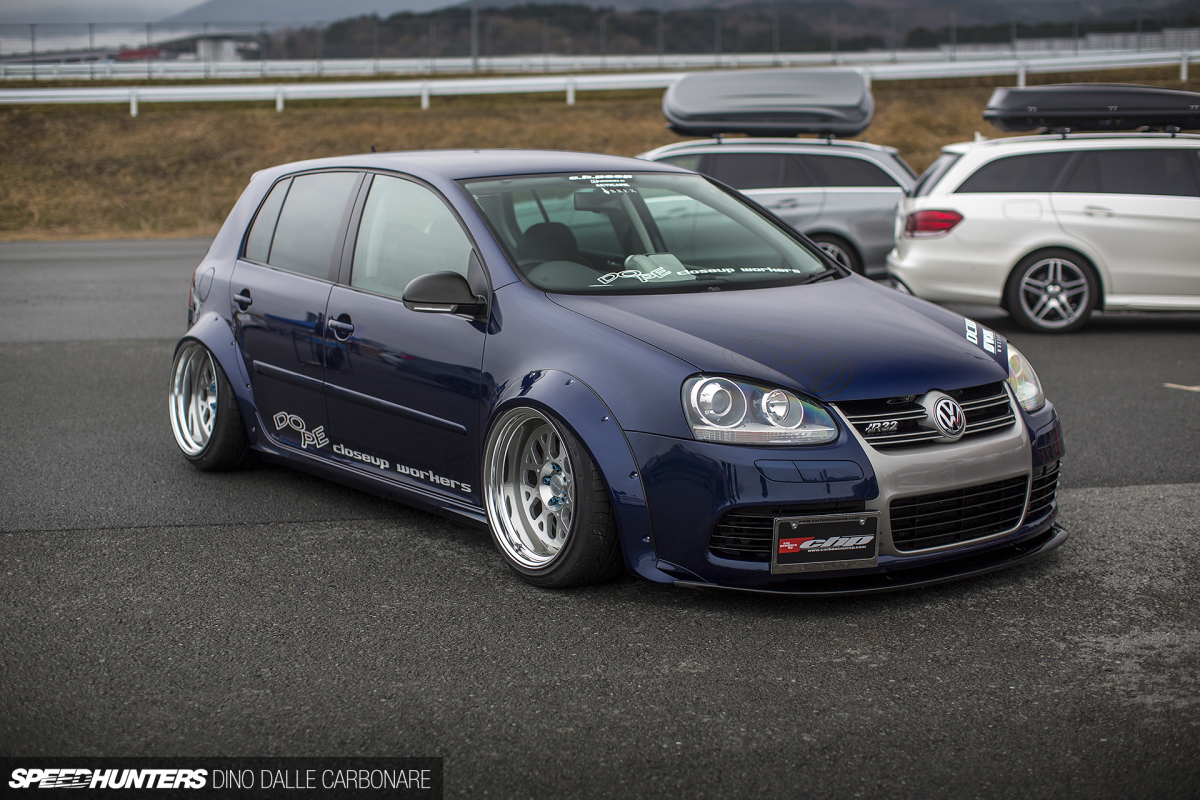 Is the overfender thing overdone? Of course it is, but it continues to thunder on for the simple fact that it achieves what it sets out to do. That is, making pretty much any car look ridiculously pumped and ready to fight, something this Car Shop Peep Golf R32 exhibits beautifully.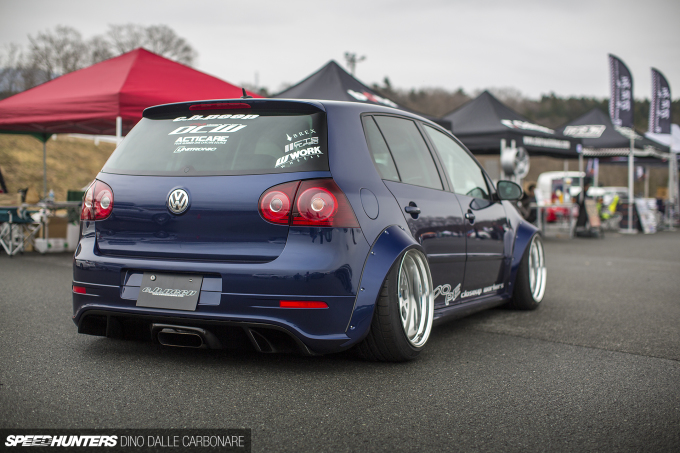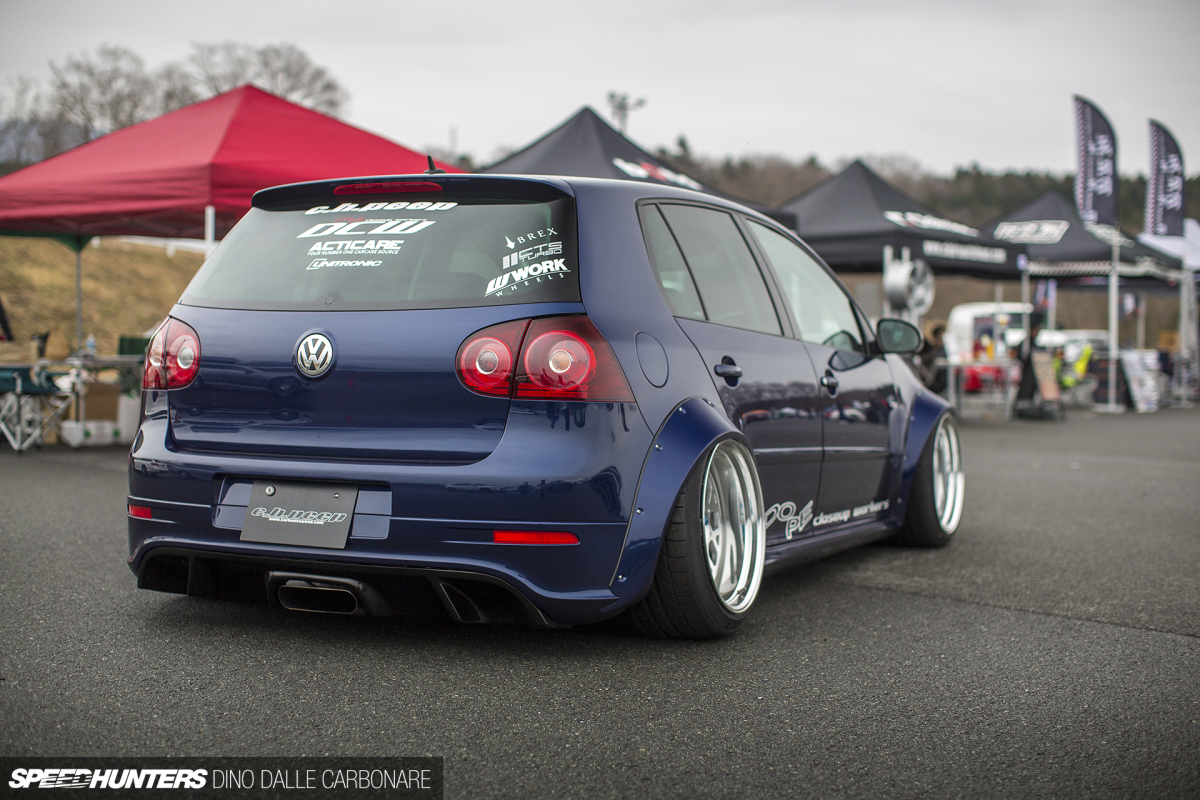 It sat beautifully on deep-dish Work Seekers too.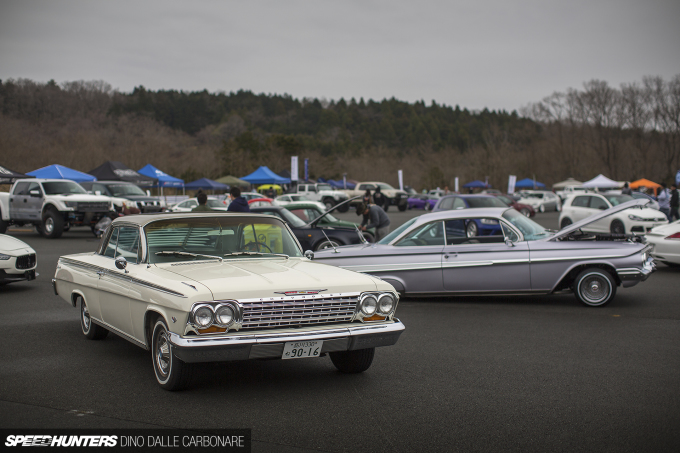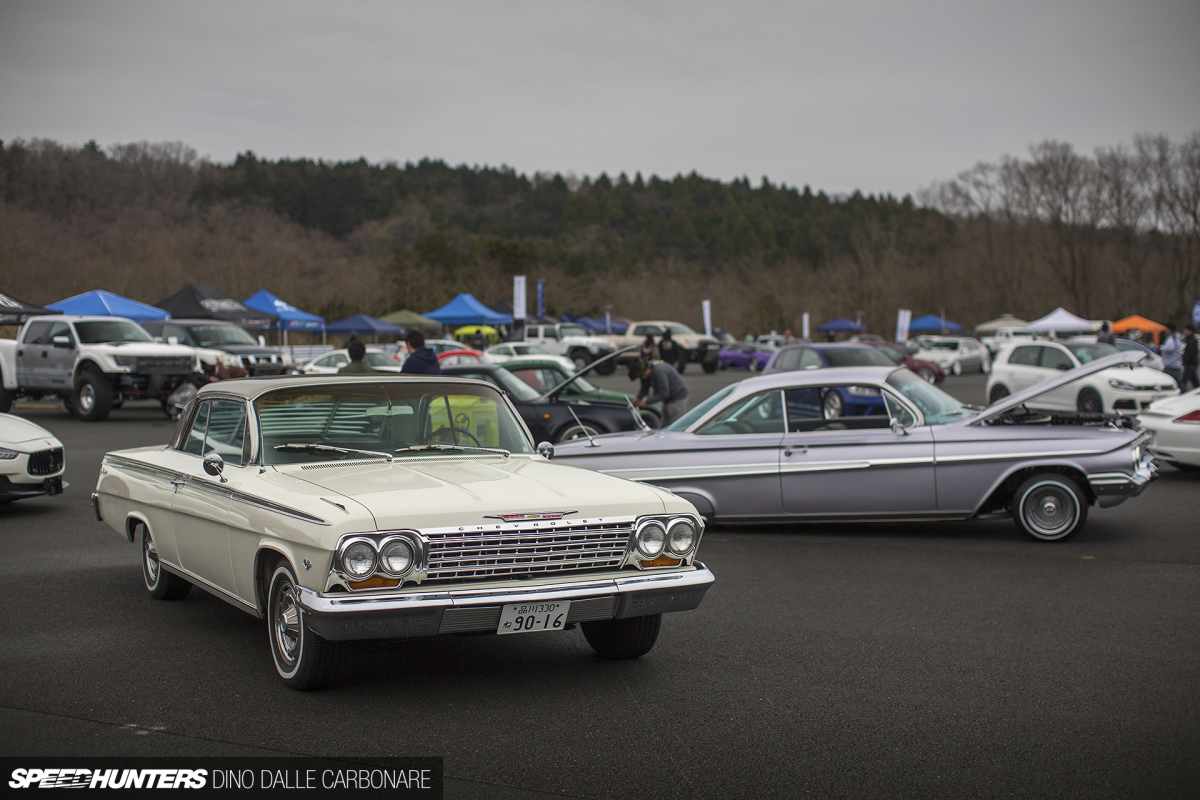 Finding a couple of lowriders in the middle of it all was quite surprising, but it just shows how the whole 'bring what you want' approach is developing for this event. There were even a bunch of pick ups to check out, something that Otsuka-san has been working on more lately.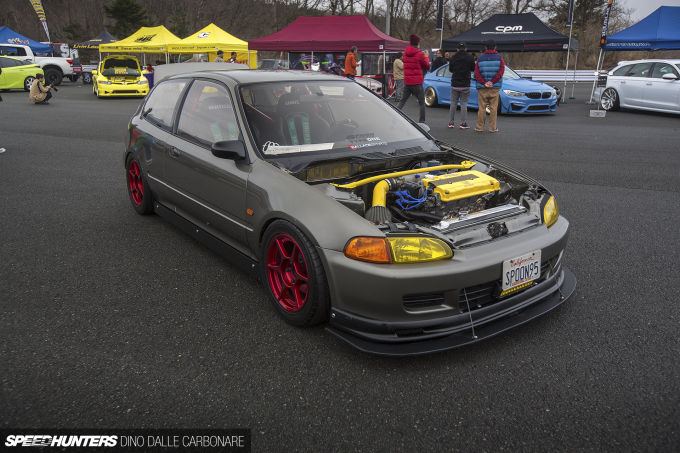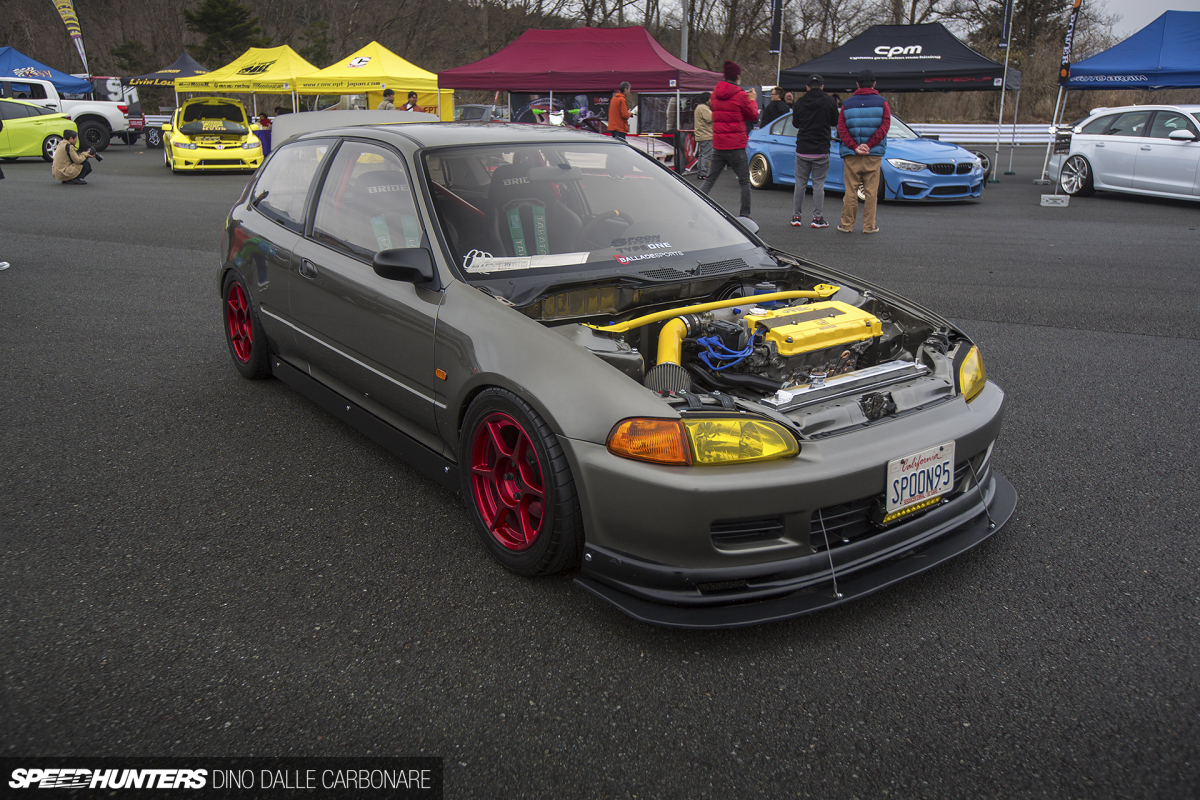 And here's a car that wouldn't look out of place at Offset Kings Japan.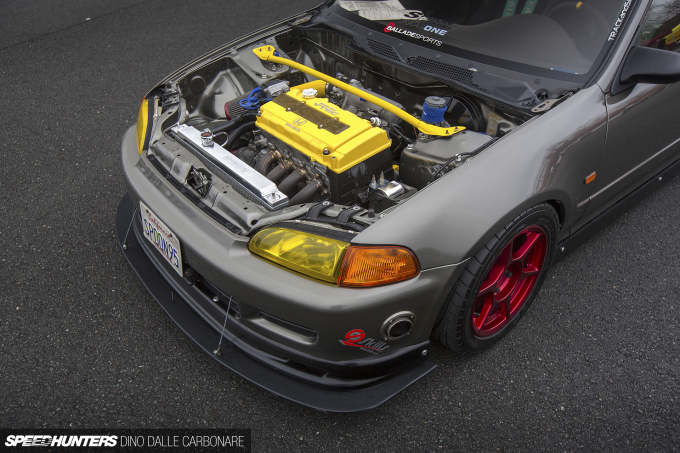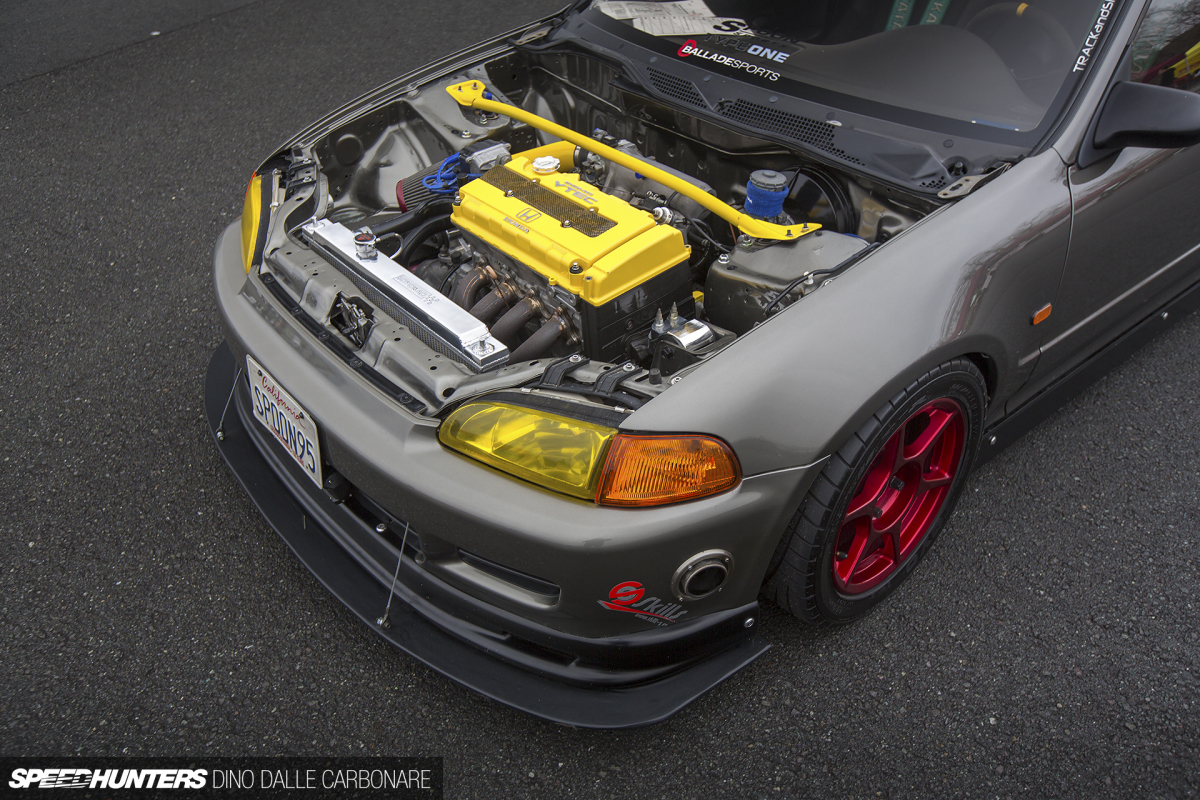 If the license plate and cam cover color wasn't a giveaway, this little Civic runs a fully rebuilt motor from the guys at Spoon. Oh yeah, and that would be a side-exit exhaust peeking through the front bumper!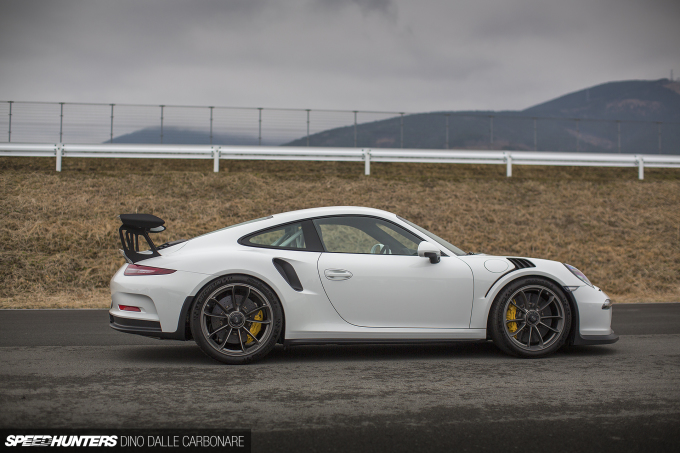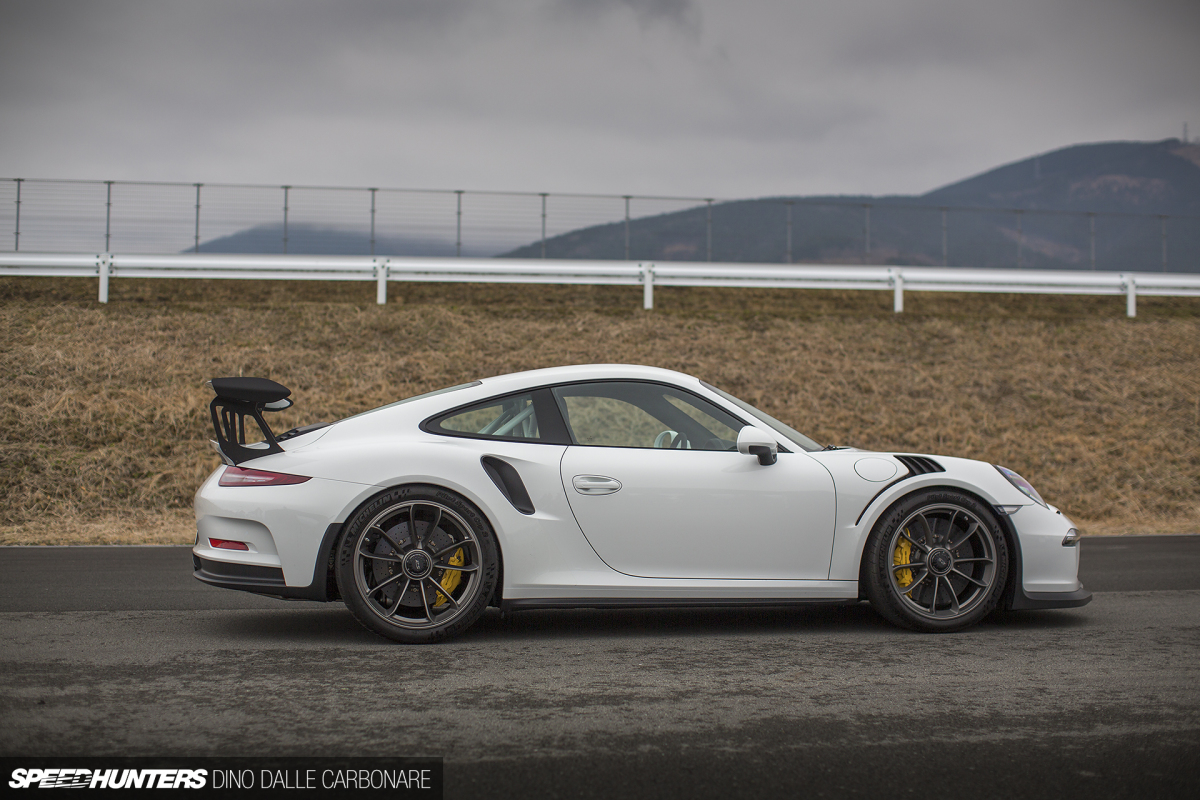 Having had a good look through the static portion of the event, it was time to head towards Fuji's Short Course where the guys that prioritise driving were beginning to have some serious fun. On my way out I spotted this gem – a 991 GT3 RS sitting all by itself. These things are selling for around 40 million yen on the secondhand market now, almost double what Porsche Japan officially sold the model for!
The Fun Begins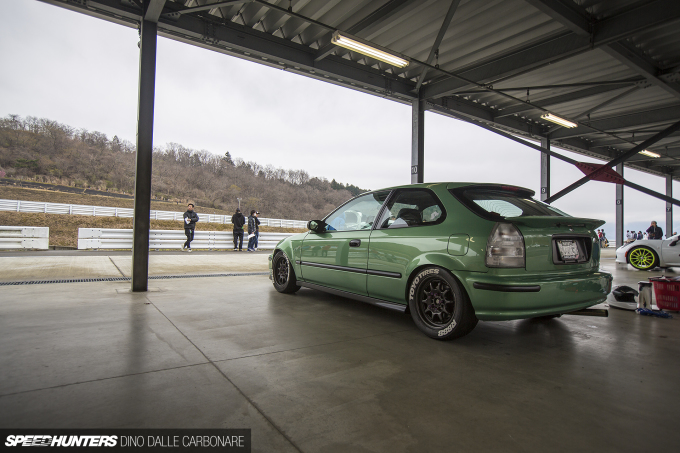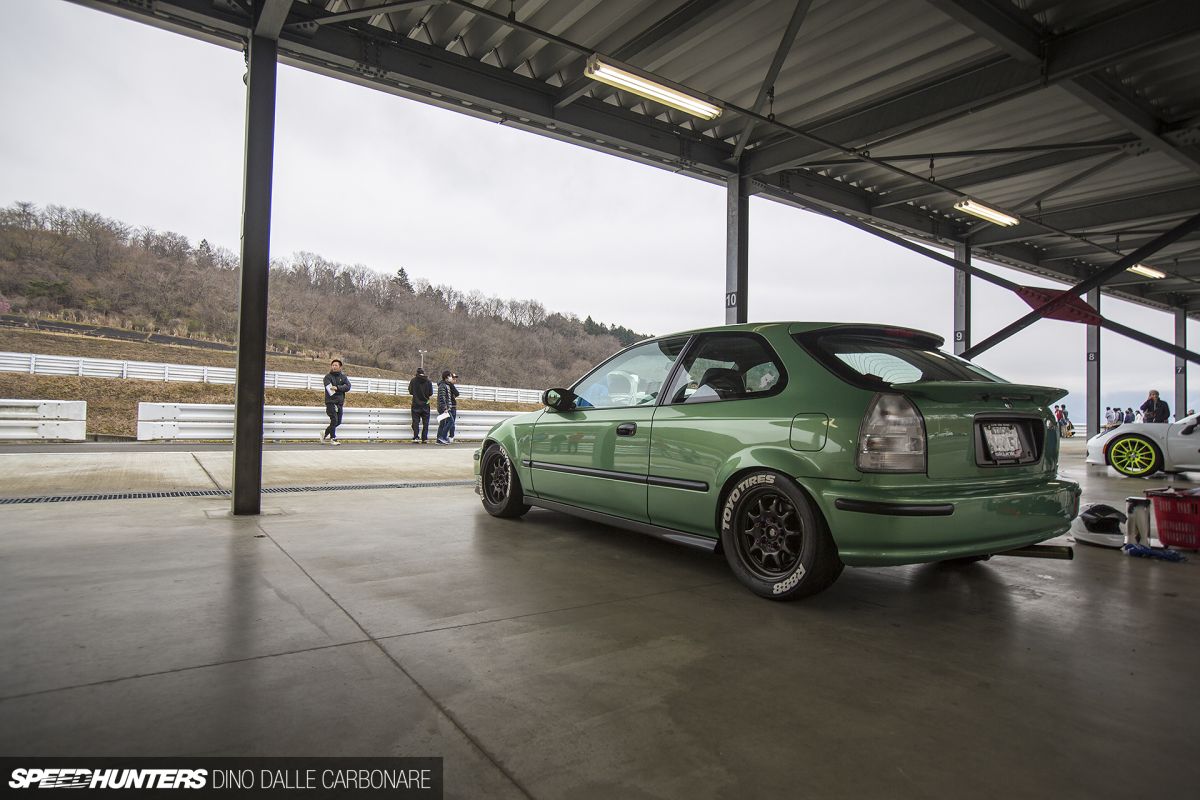 There's nothing like a little function to spice up the day! The mix over at the 'Track' side of the event was just as varied, with far more Japanese cars than were present last year.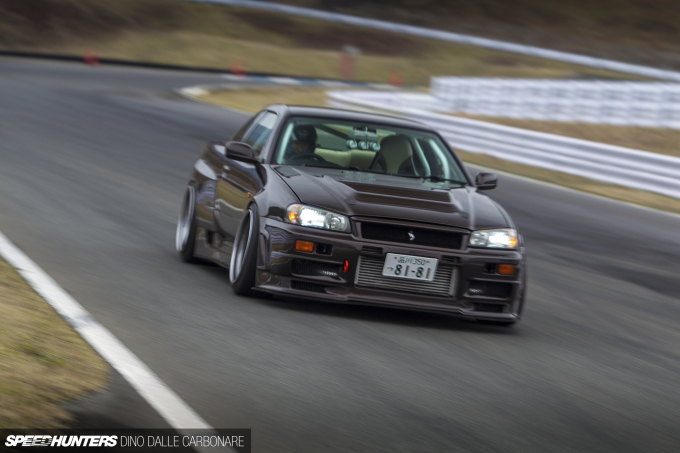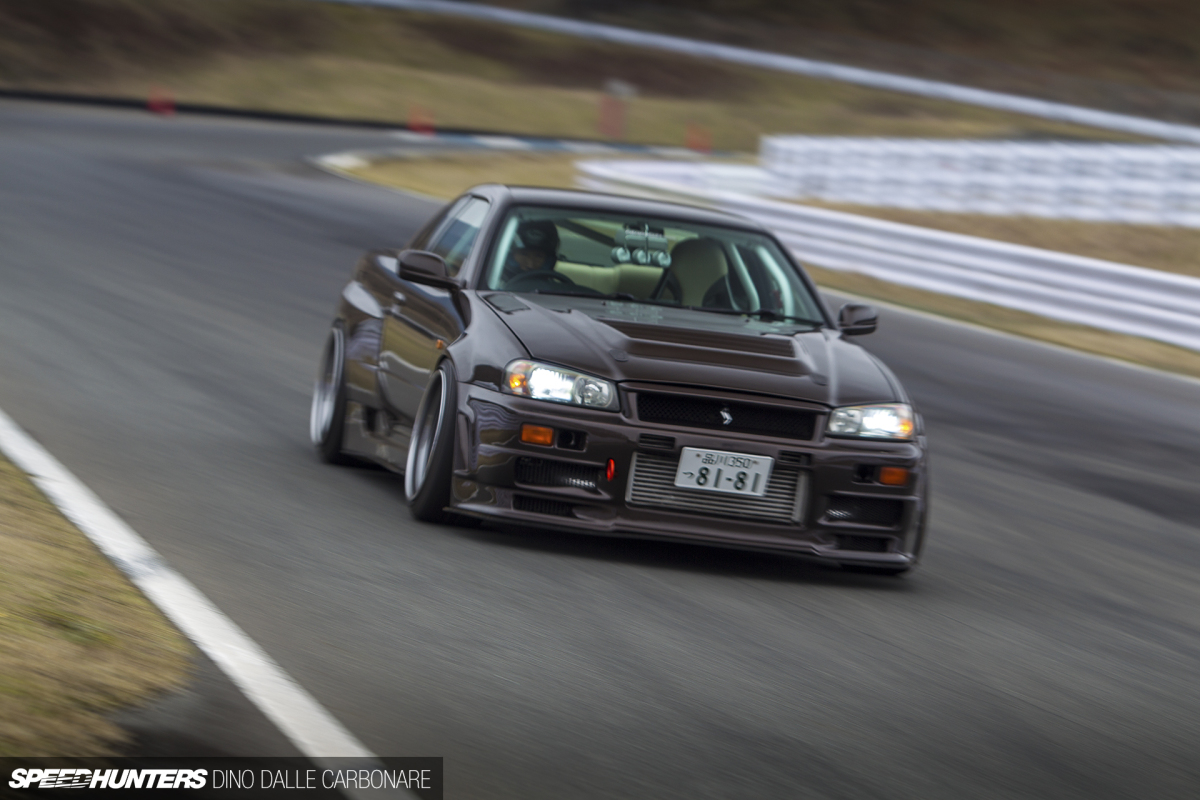 Takashi-san was there with his ever-evolving ER34 drift car, which as you may recall, I featured around this time last year. Aside from the occasional smidgeon of oversteer coming out of the last corner before the main straight, he was enjoying attempting to drive the Skyline with a time attack mindset.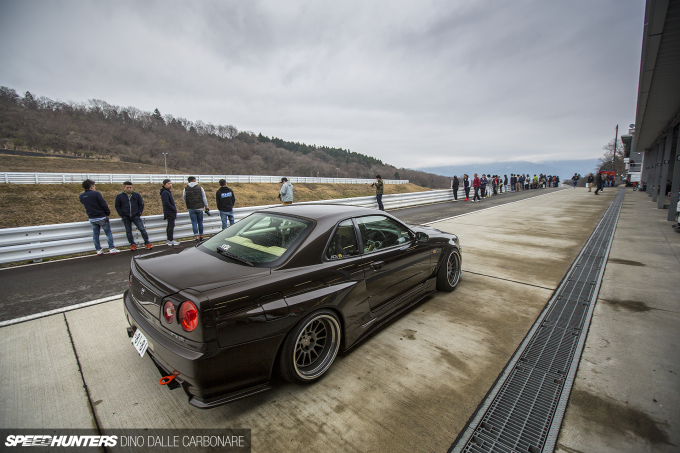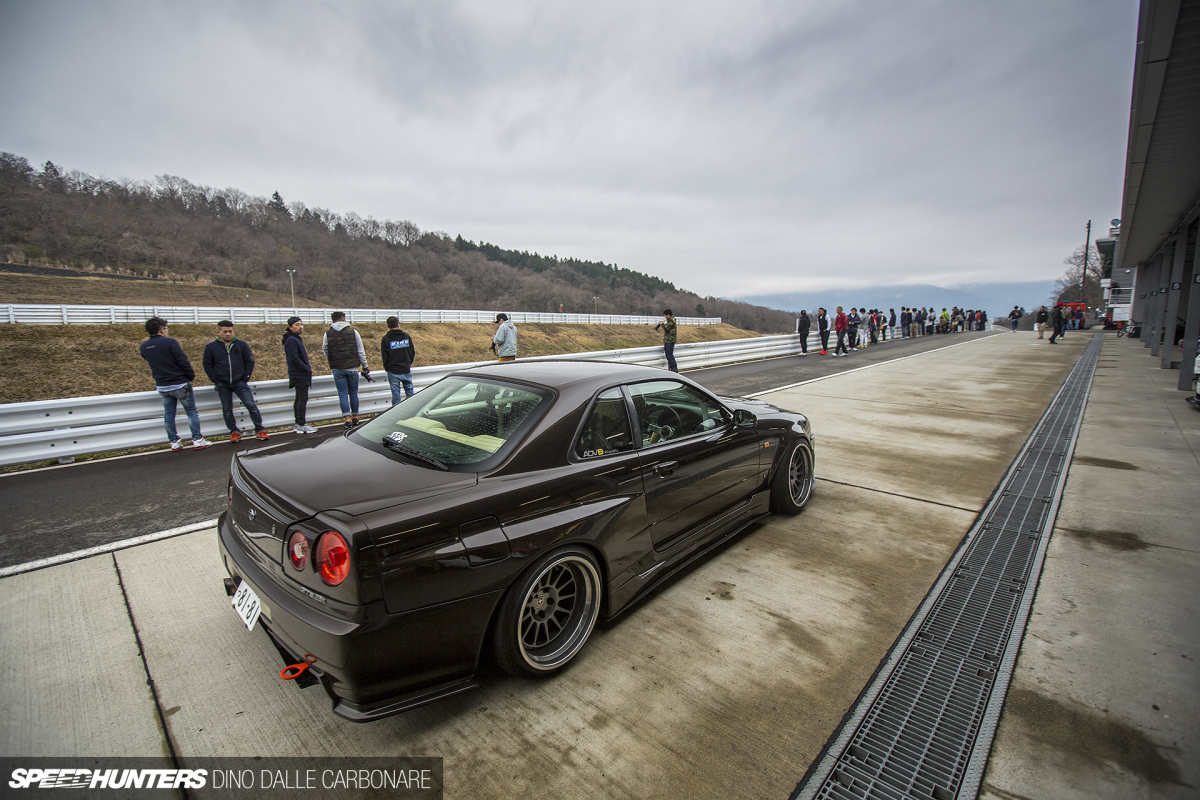 That's no easy feat, as the Nissan's RB25 now sports a rather large top-mounted turbo and has a hell of a lot more power than when we first saw it.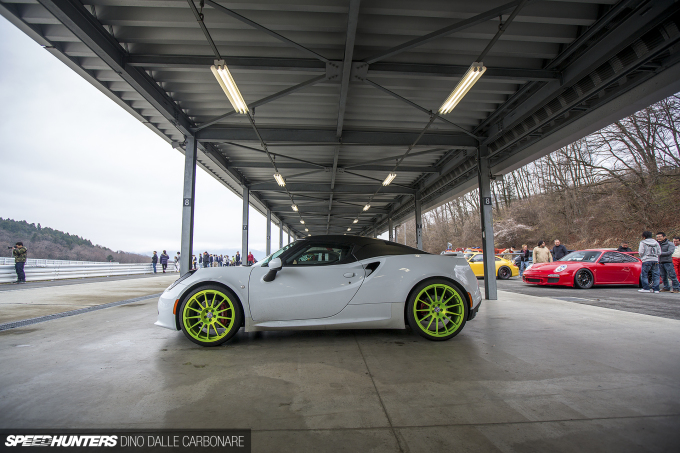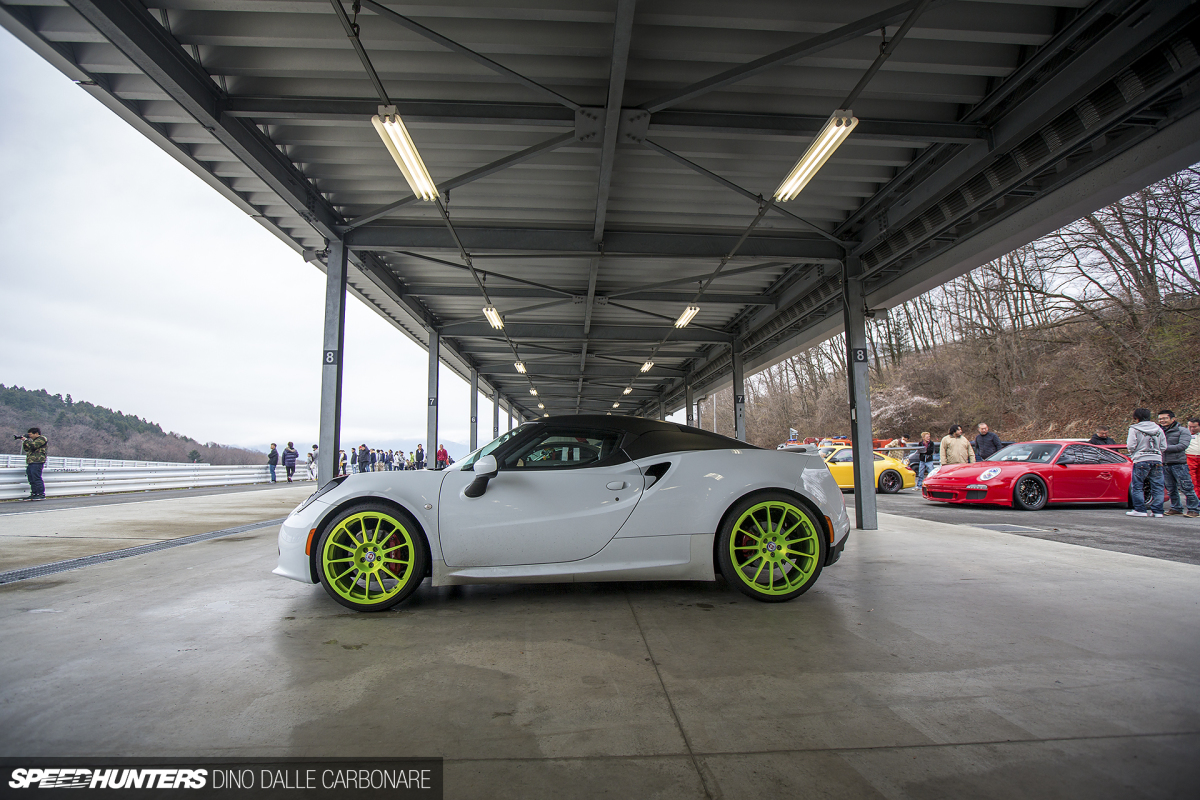 The Japanese always do cool things with Italian cars, and while the HREs were an interesting addition to this little 4C, I can't wait to see one of these cars sporting a nice and functional stance, running suitably-sized (read: smaller) RAYS Volk Racing TE37Vs or similar. Add chunky semi-slicks with fat sidewalls and I bet this car would look so hot!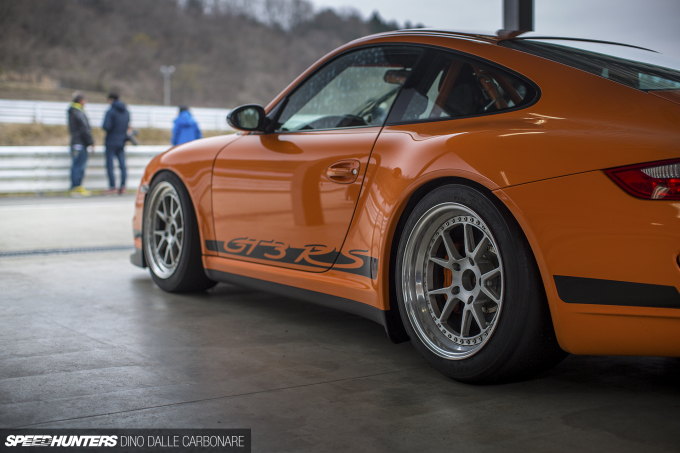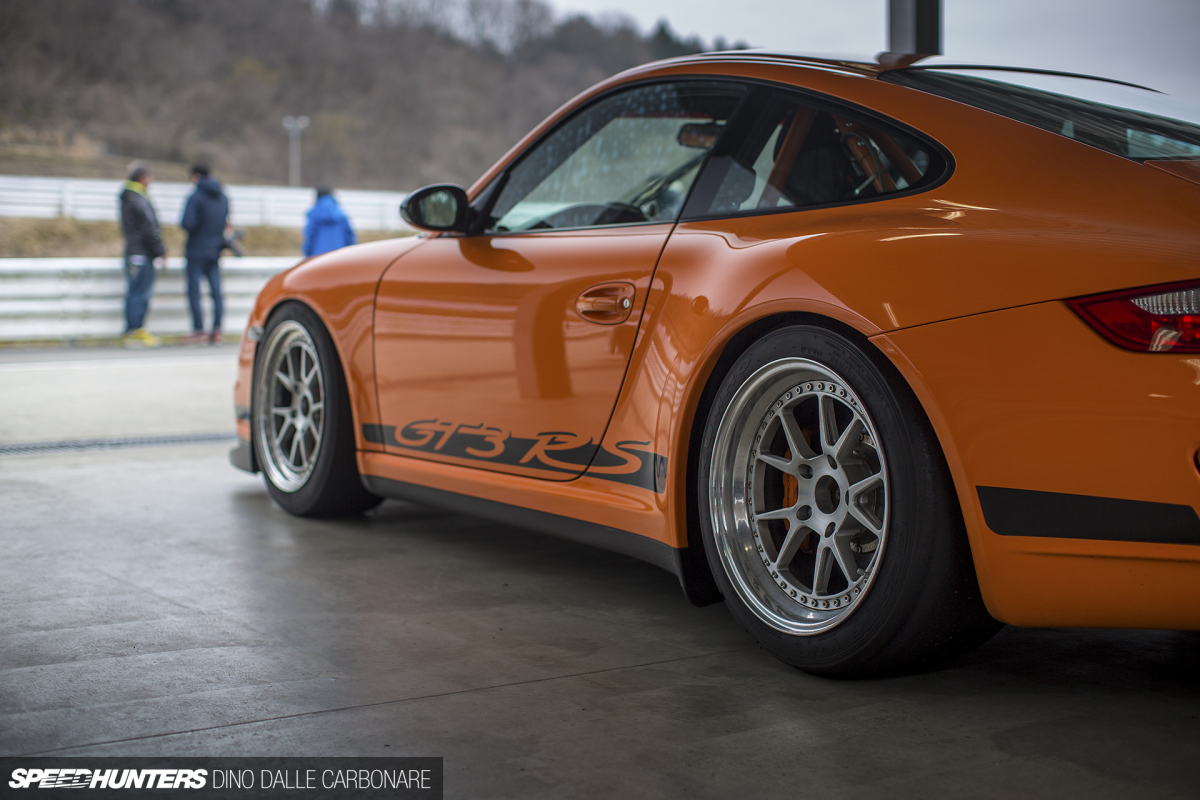 And on that notion I have to talk about Otsuka-san's style. Over the last couple of years The Check Shop has developed a very cool tuning methodology for its 911s. With the man himself and most of his loyal customers being completely obsessed with track driving, they have all started running 18-inch wheels on their 997 GT3s (which most still use as they are manuals). This means that they have far better access to semi-slick rubber, and of course the tires are cheaper to begin with.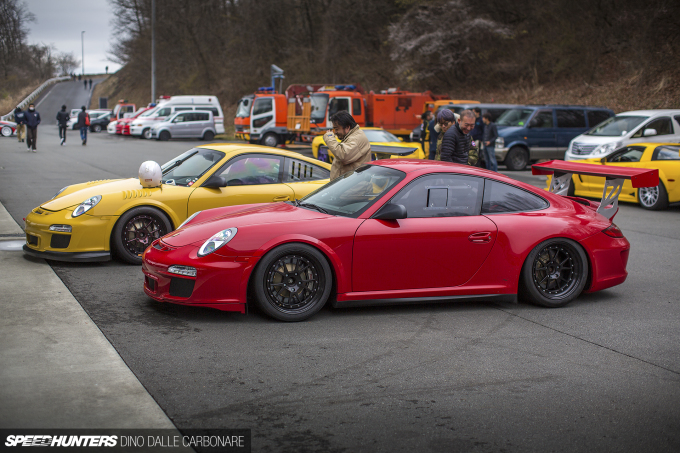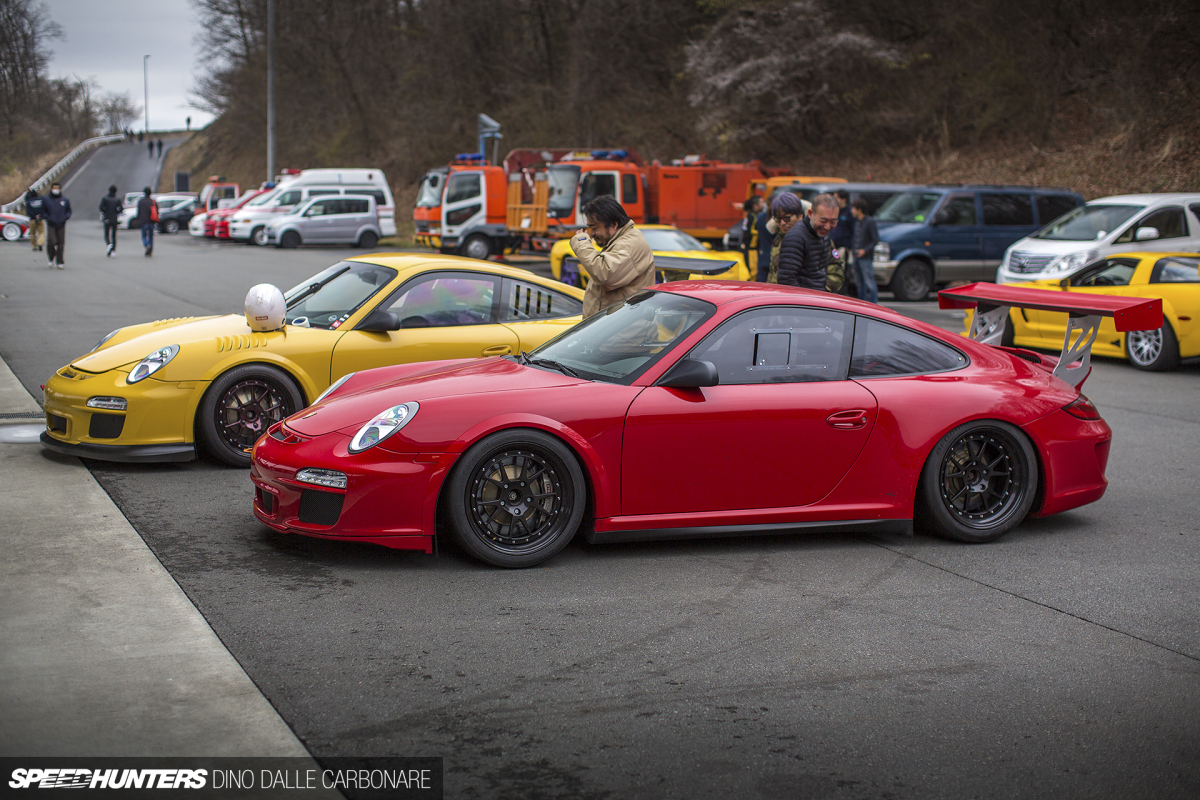 Plus, they end up with a bigger sidewall which just looks so much more race-car-like than the massive 20- and 21-inch rubber Porsche is slapping on its 911s these days. Throw in a Cup-style wing, front blistered fenders and serious lowering, and you can quickly create one hell of a track beast.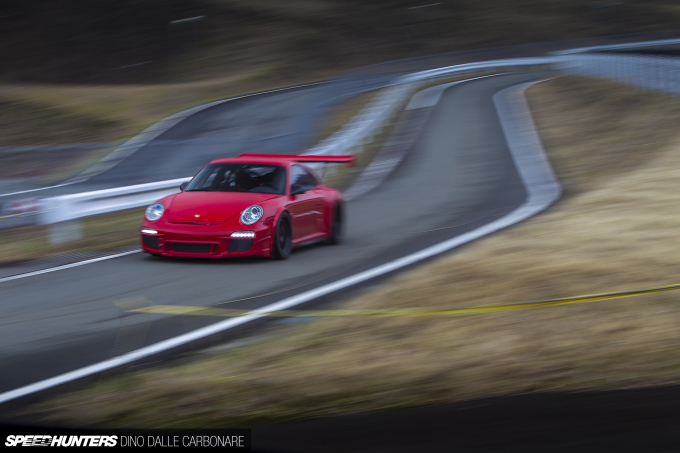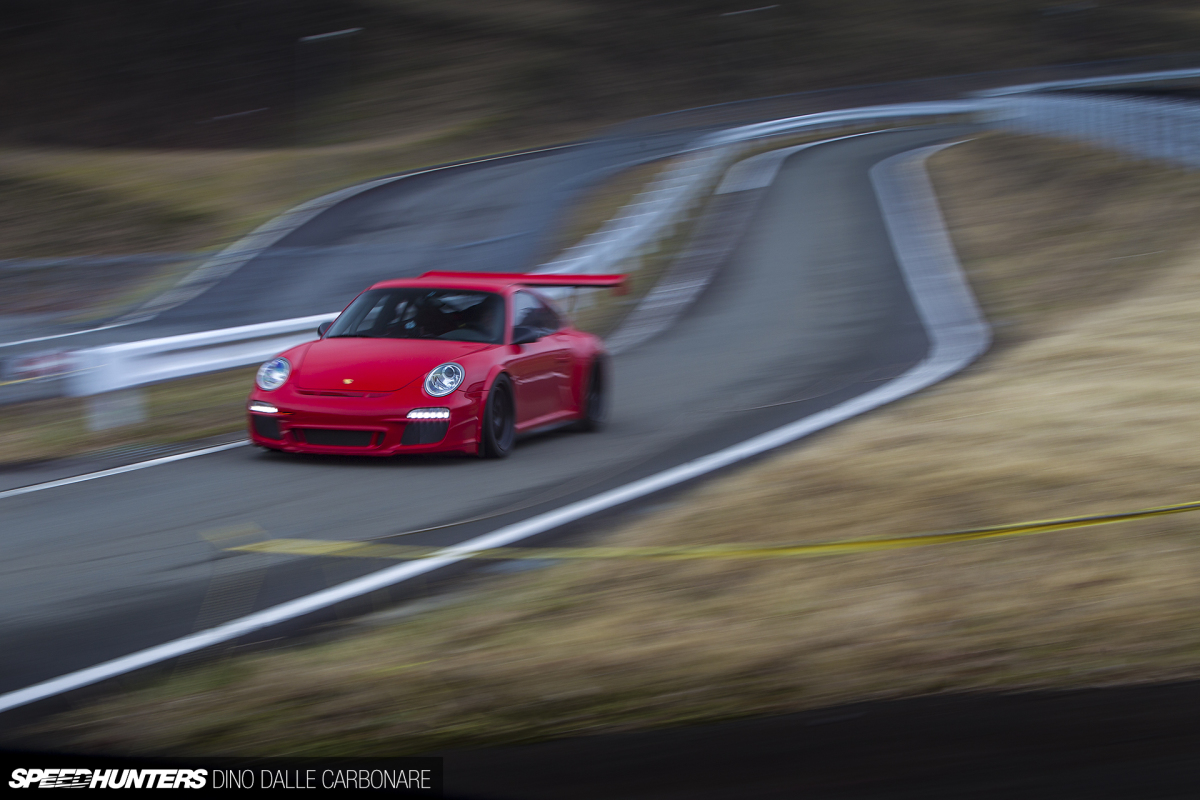 But believe me, there is nothing on these cars that's been done for looks. It's all for function.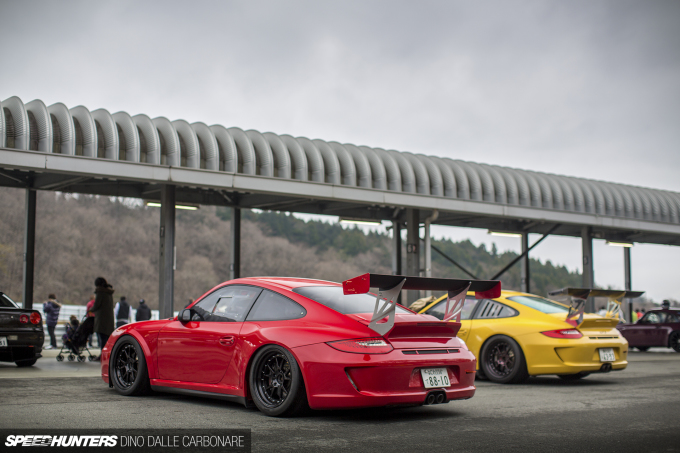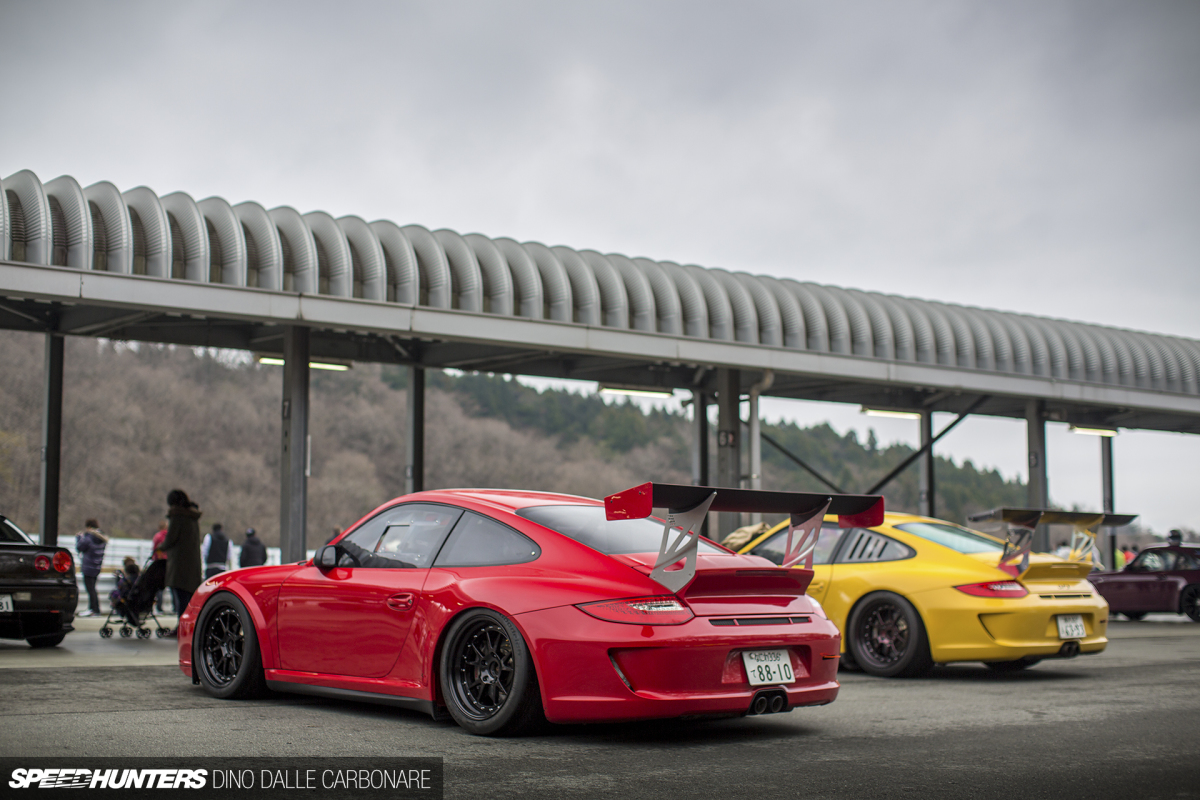 Both Otsuka's personal GT3, which he manages to throw around Fuji's main track in 1 minute 48 seconds, and the red customer 997 are now both running Cup car front and rear uprights. This means the geometry is squared up as they include roll-center adjusters making the cars drive like a dream on track.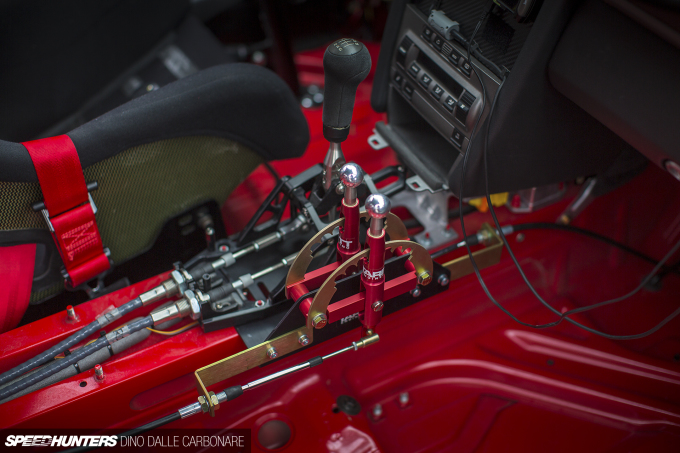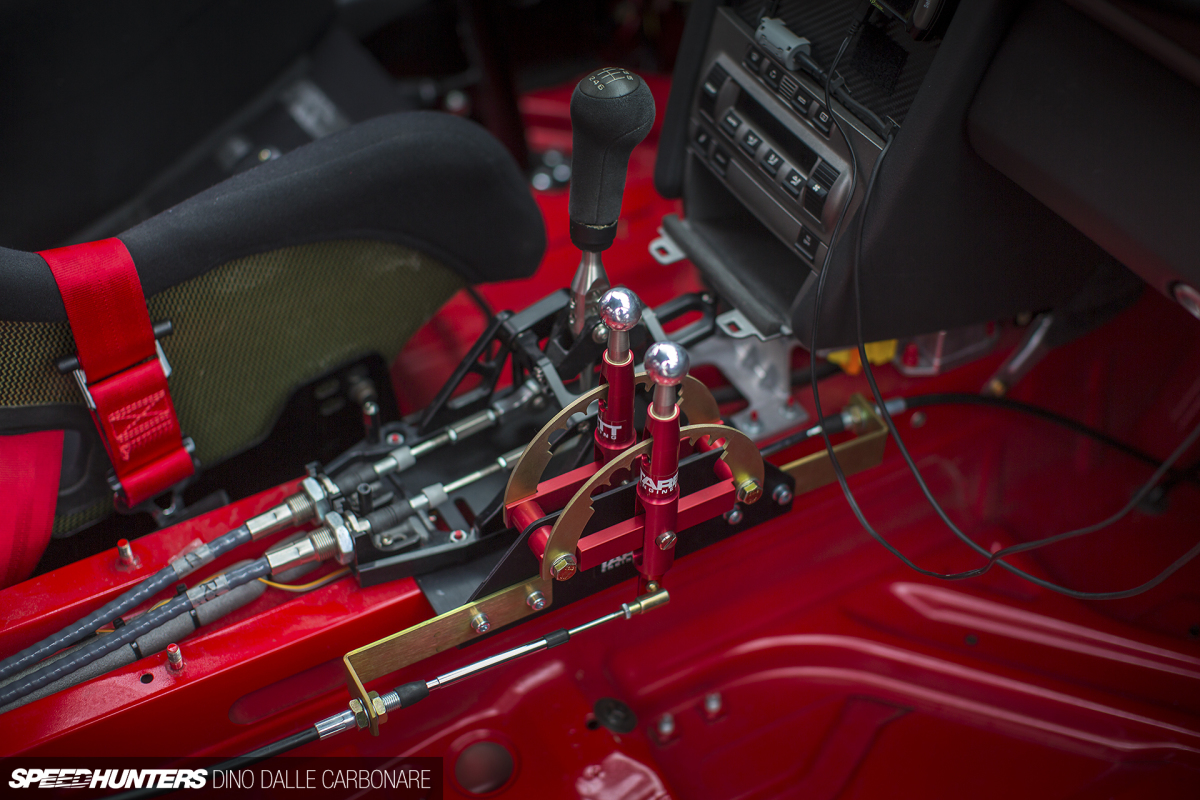 Add JRZ 3-way adjustable dampers and front and rear adjustable sway bars, and you have a serious and highly capable time attack machine. Which is of course is still street registered too! It's amazing how much fun you can have without even boosting engine power, right? I really have to feature both these cars; I also need to drive them!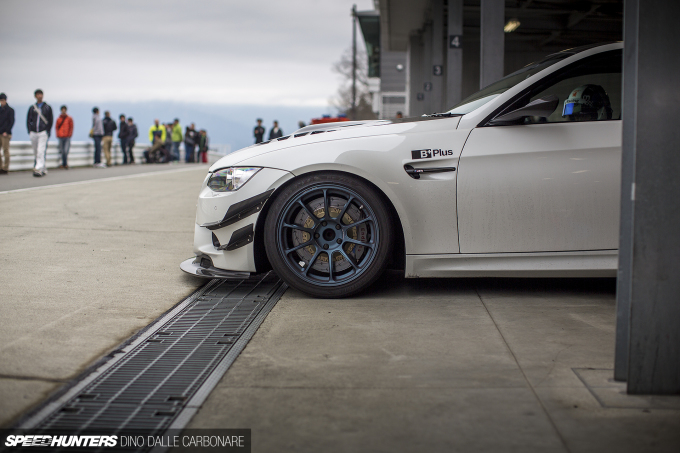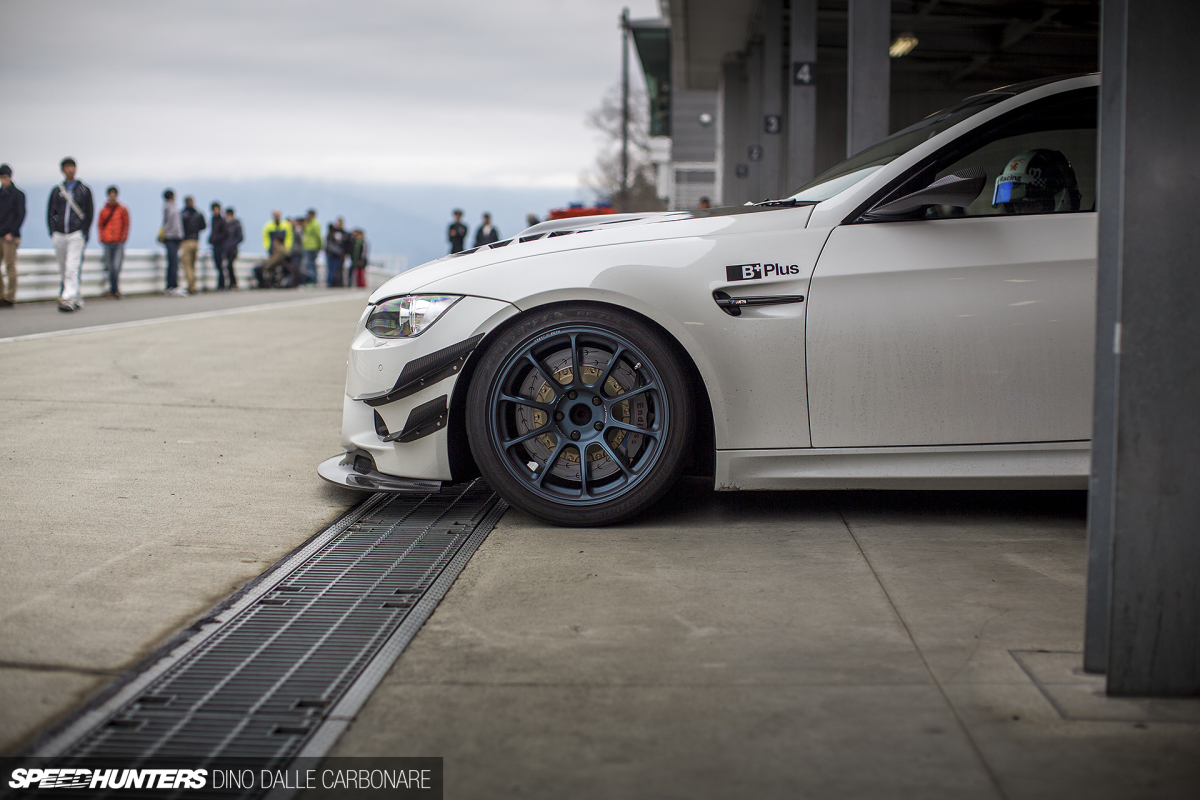 Going back to what I was saying about the Japanese approach to imports, check out this E92 M3 sitting on RAYS Volk Racing ZE40s and running some serious Endless brakes.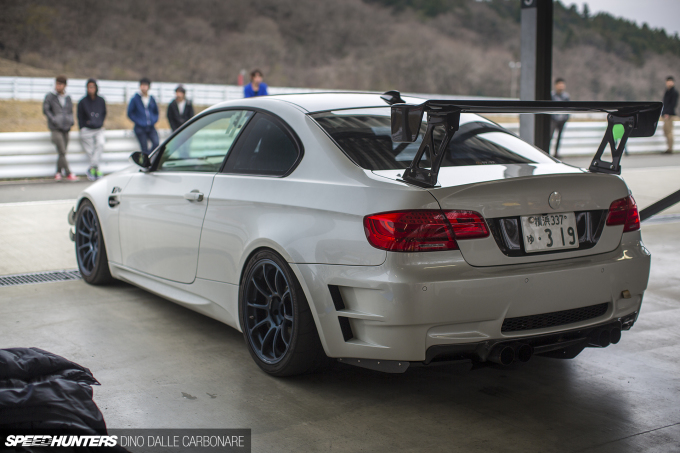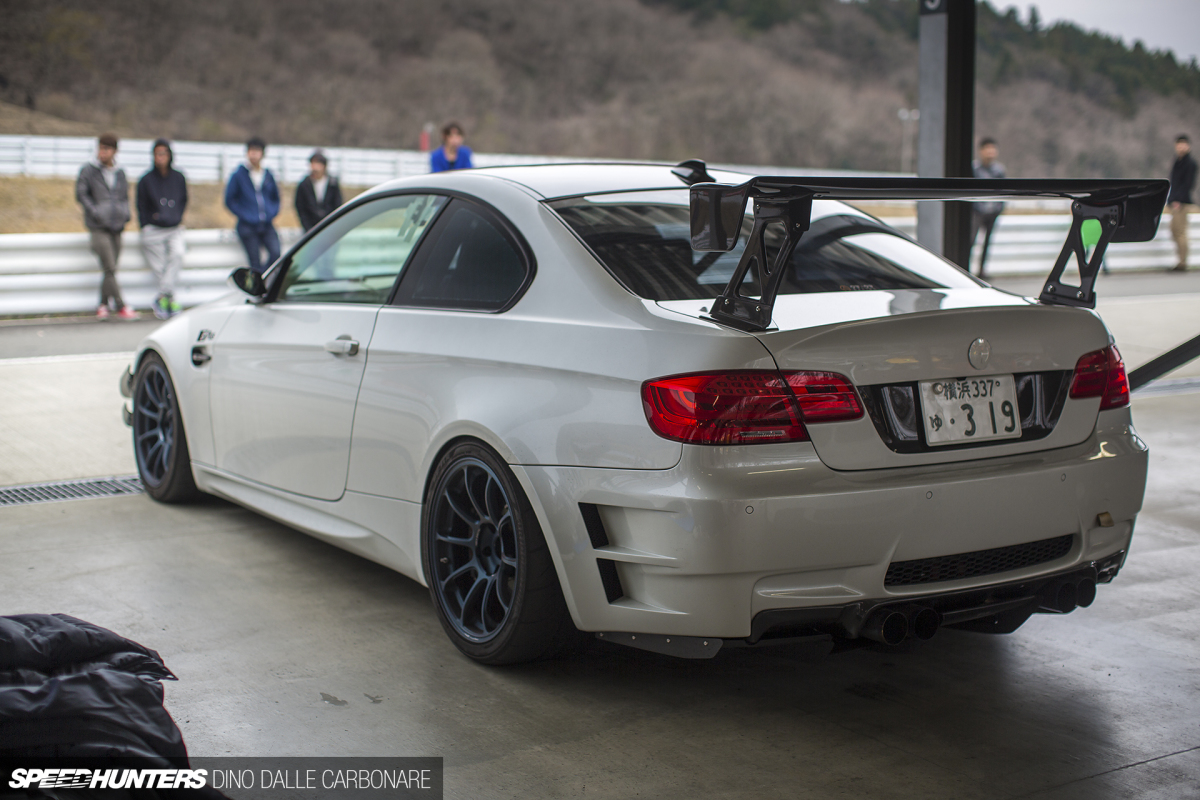 And a GT wing, of course.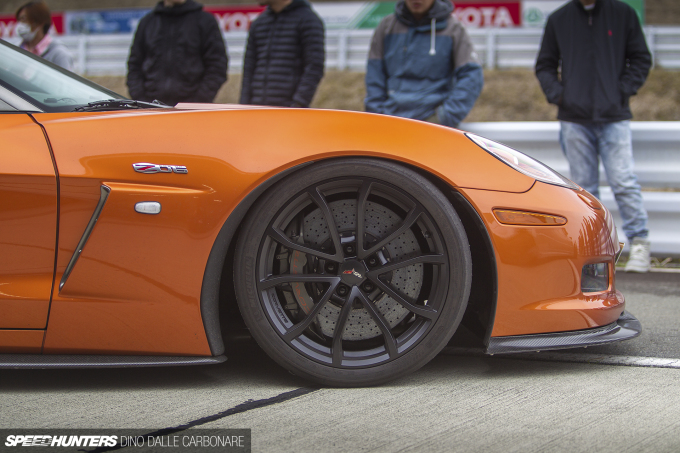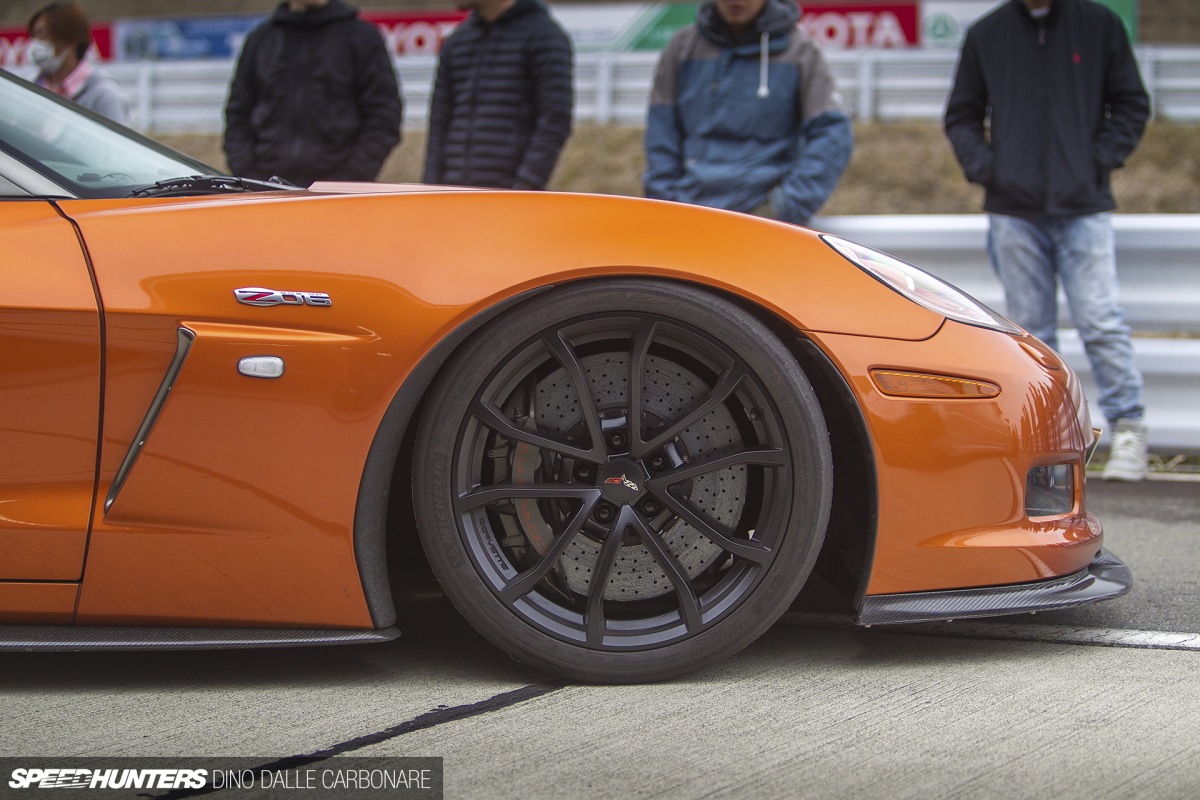 There were also quite a few American cars present, including a couple of Z06s.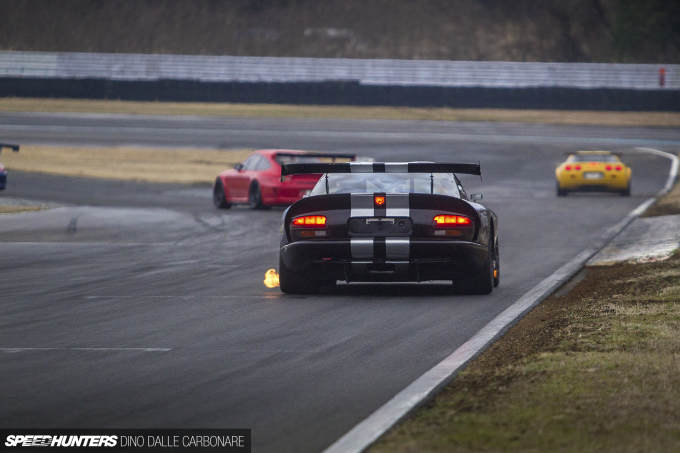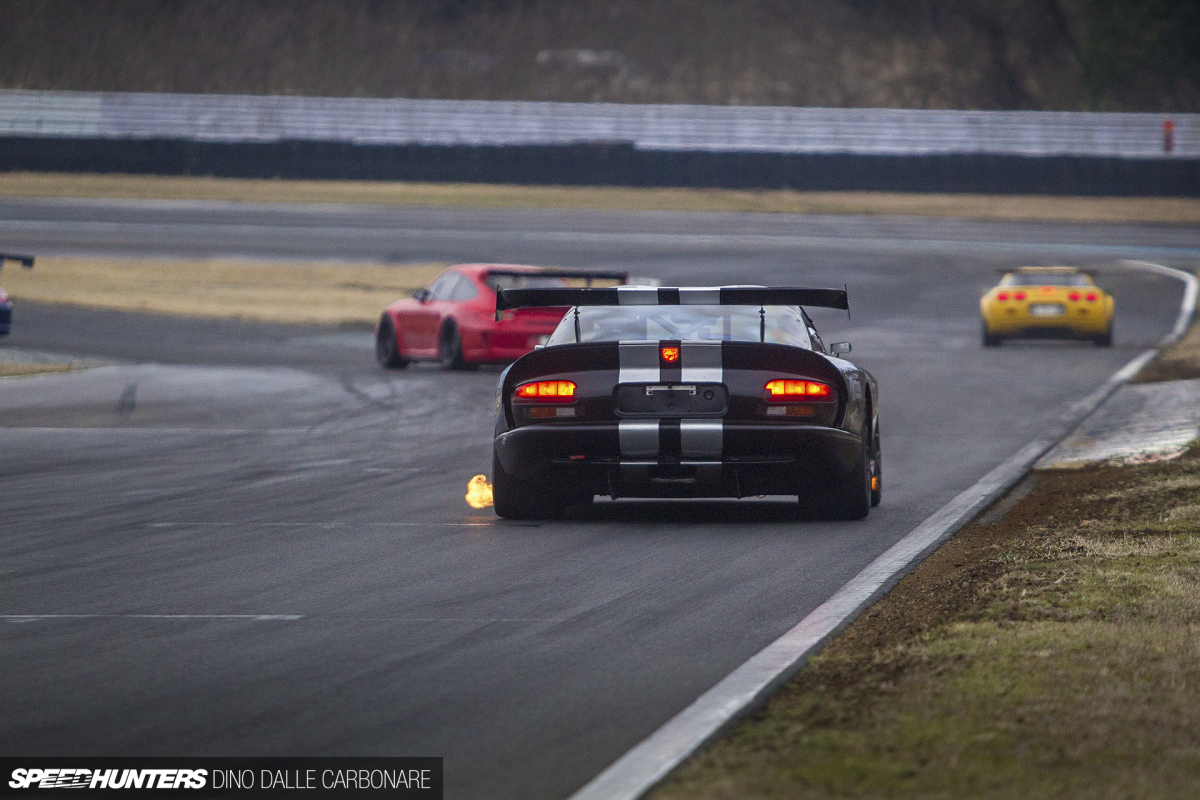 And even a fire-spitting Viper, which was both insanely fast and loud.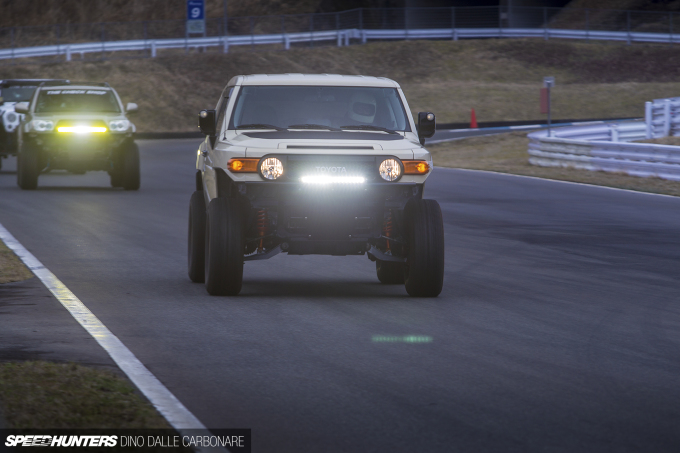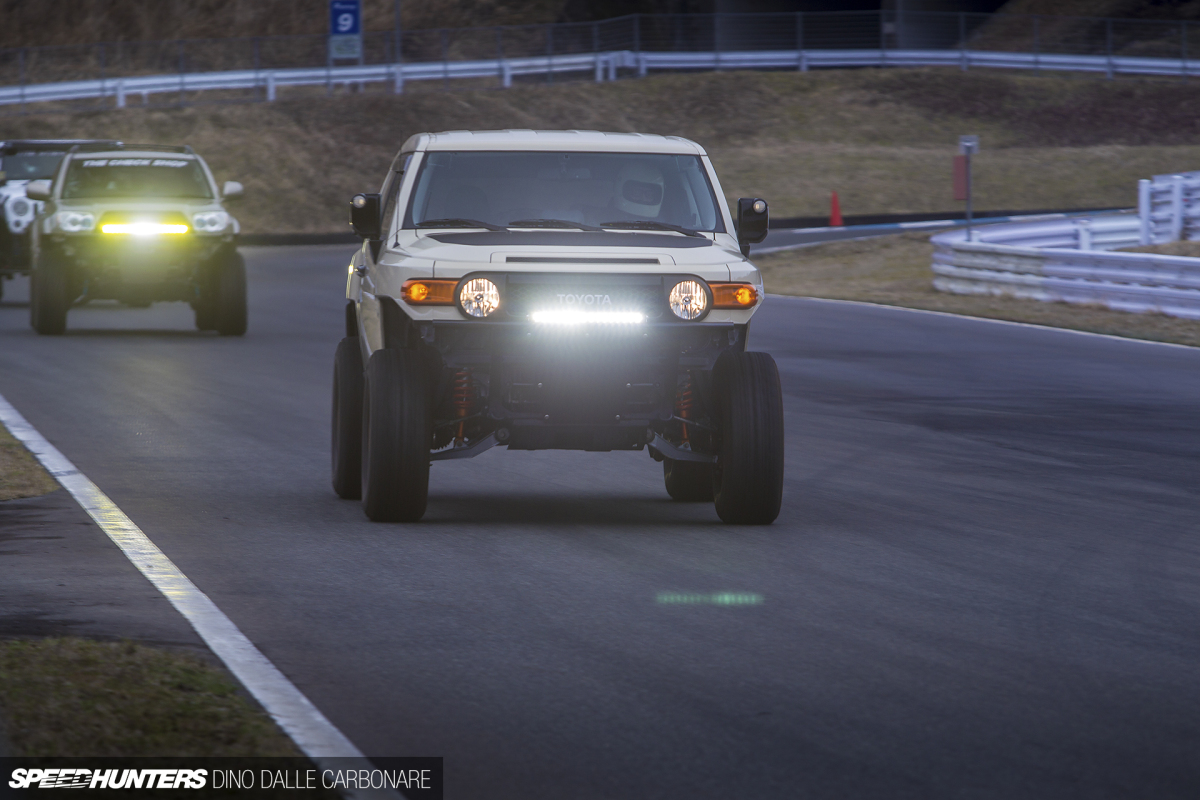 Track space was also given to a fast-growing area of Japanese car culture: off-roaders, lifted up and stripped of their bumpers to emulate the Baja truck look. Given he's building one up as a project, Larry might get a kick out of seeing this FJ!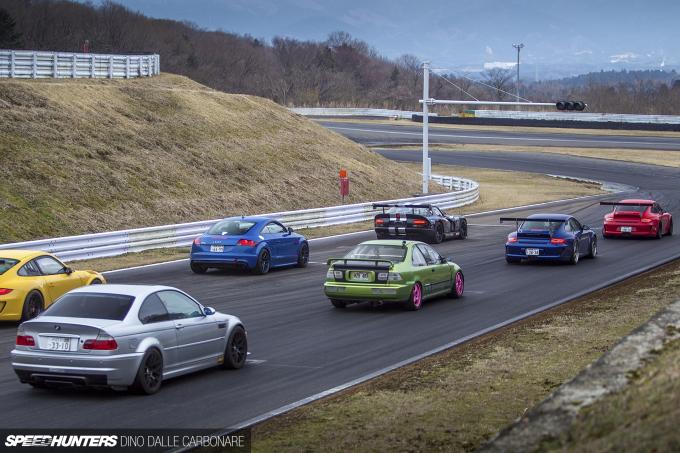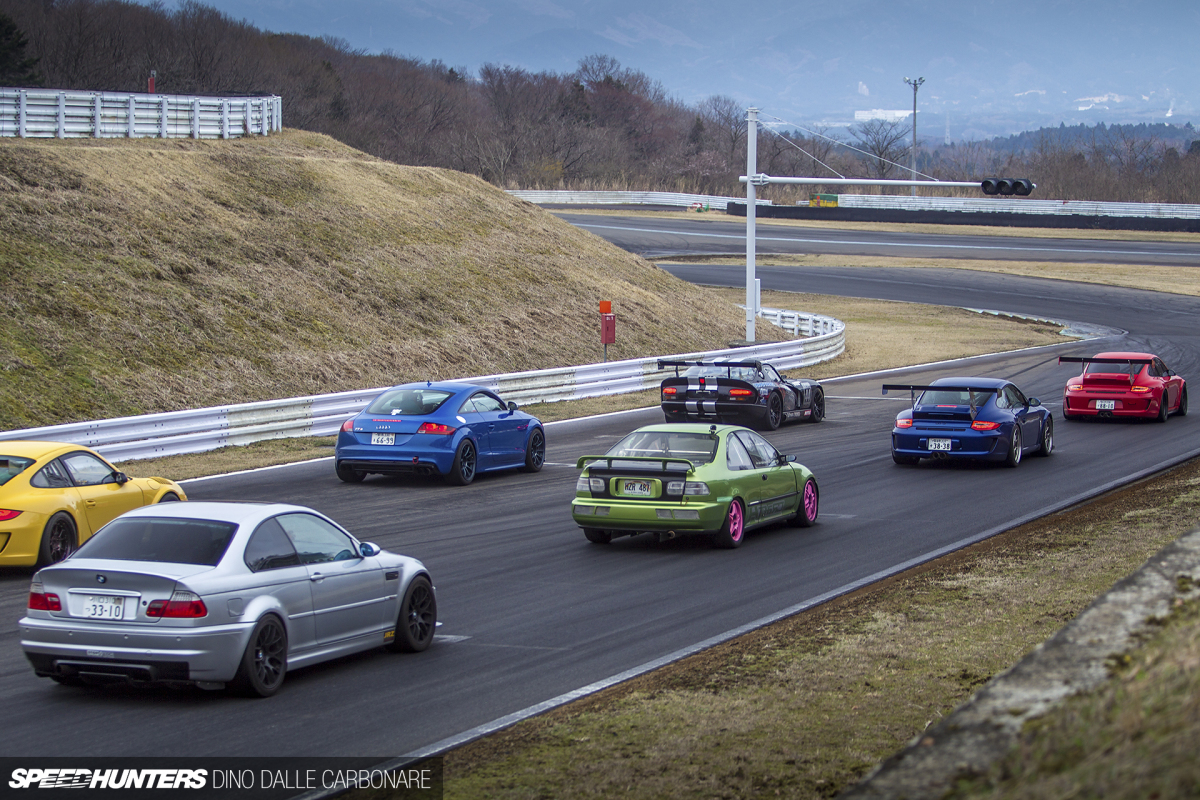 To end it all, a quick race was organized for the diehard competitors. The blue Audi TTS that I spotlighted at last year's event ended up being the fastest out there, annihilating every other car through the tight corners of Fuji's Short Course thanks to its all-wheel drive traction and explosive acceleration.
I made sure to hunt out the cooler cars at the event, so check back soon for the obligatory string of spotlights!
Dino Dalle Carbonare
Instagram: speedhunters_dino
dino@speedhunters.com