You know how there are certain cars that you always see at track days? Those favourite rides that just seem to be the most popular choices? In Japan that's any of the Skyline GT-R or Silvia generations, RX-7s, Evos and WRXs, and of course Civics and Roadsters. On the import side of things, it's common to find BMW M3s of all ages at places like Fuji Speedway or Tsukuba, and believe it or not, Alfa Romeos are quite popular for the braver enthusiasts too. But Audis? Not so much – let alone a TT.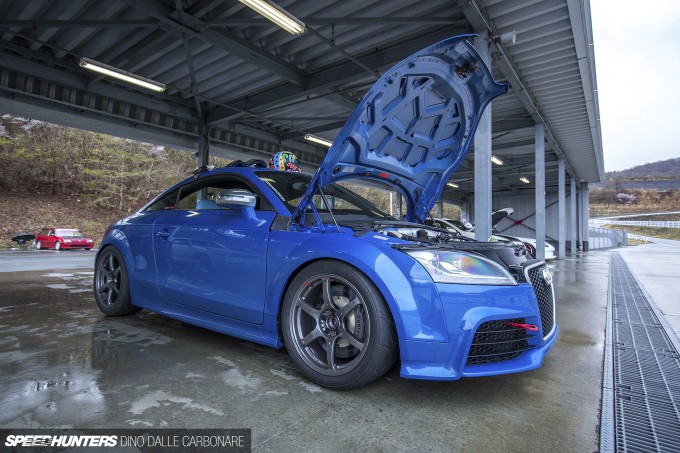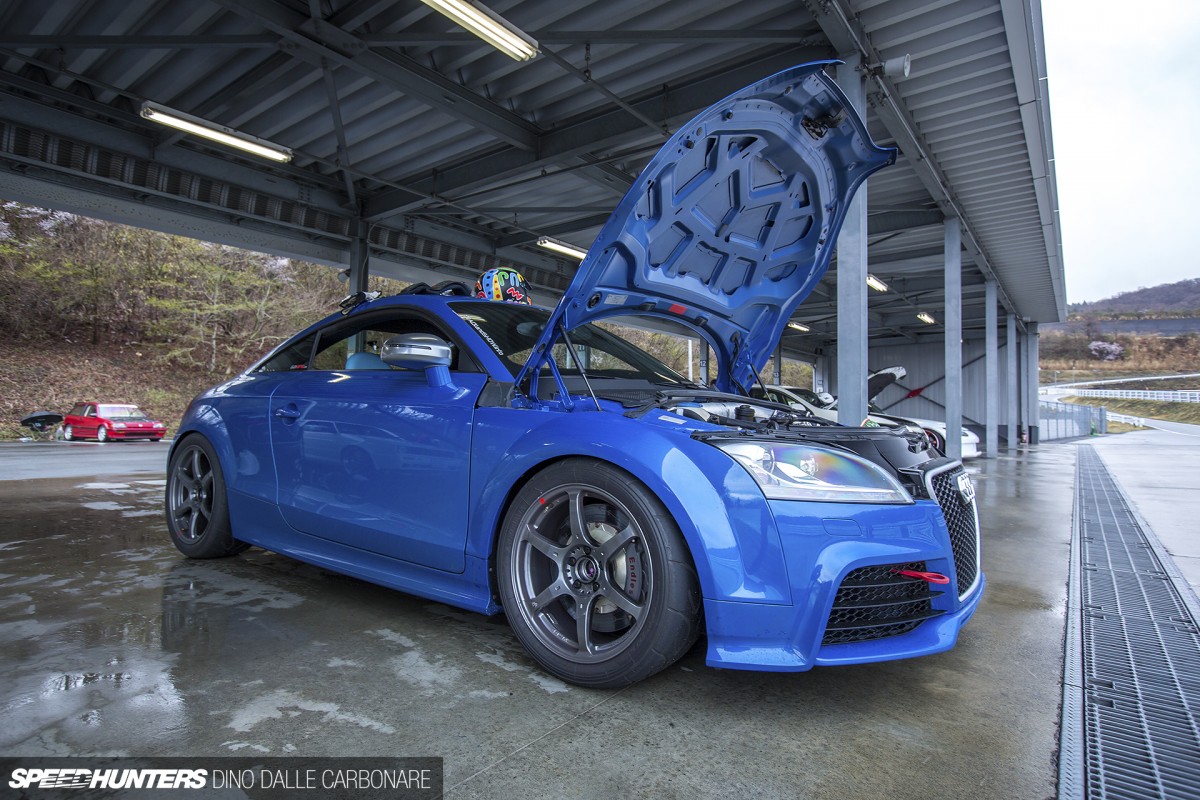 So, when I saw this particular TTS looking track-tuned in the Fuji Short Course pit at The Check Shop's Track & Show event last weekend, I knew I had to share it with you guys in a Spotlight feature.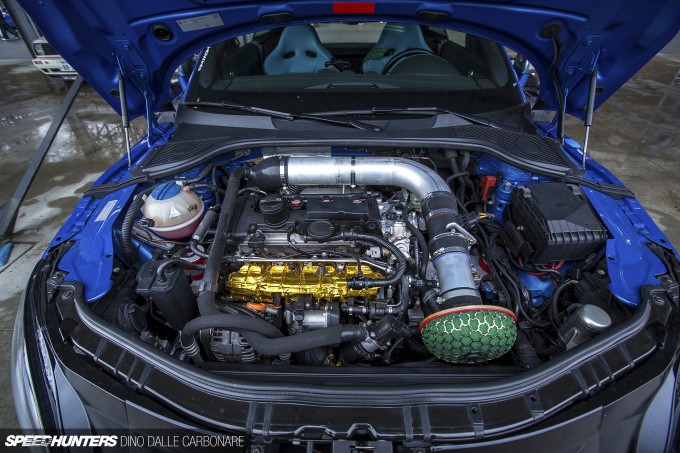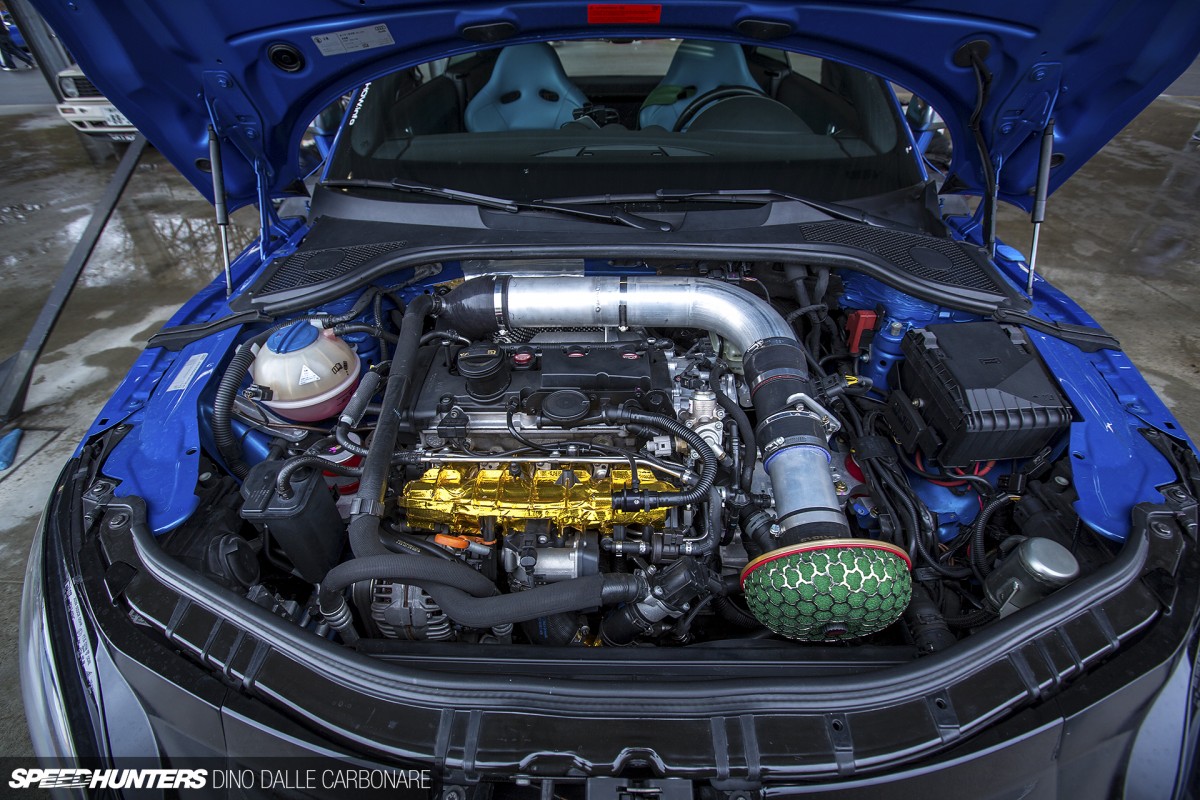 Although it was parked up next to an expensive and powerful TT RS variant, this car grabbed all my attention for the simple fact that it was modified everywhere – starting in the engine bay.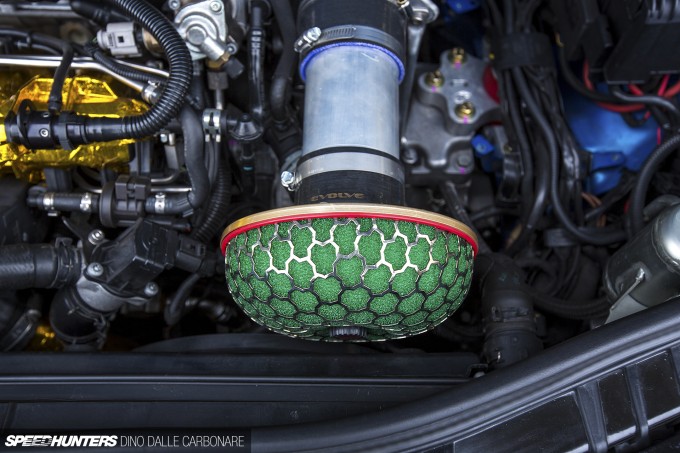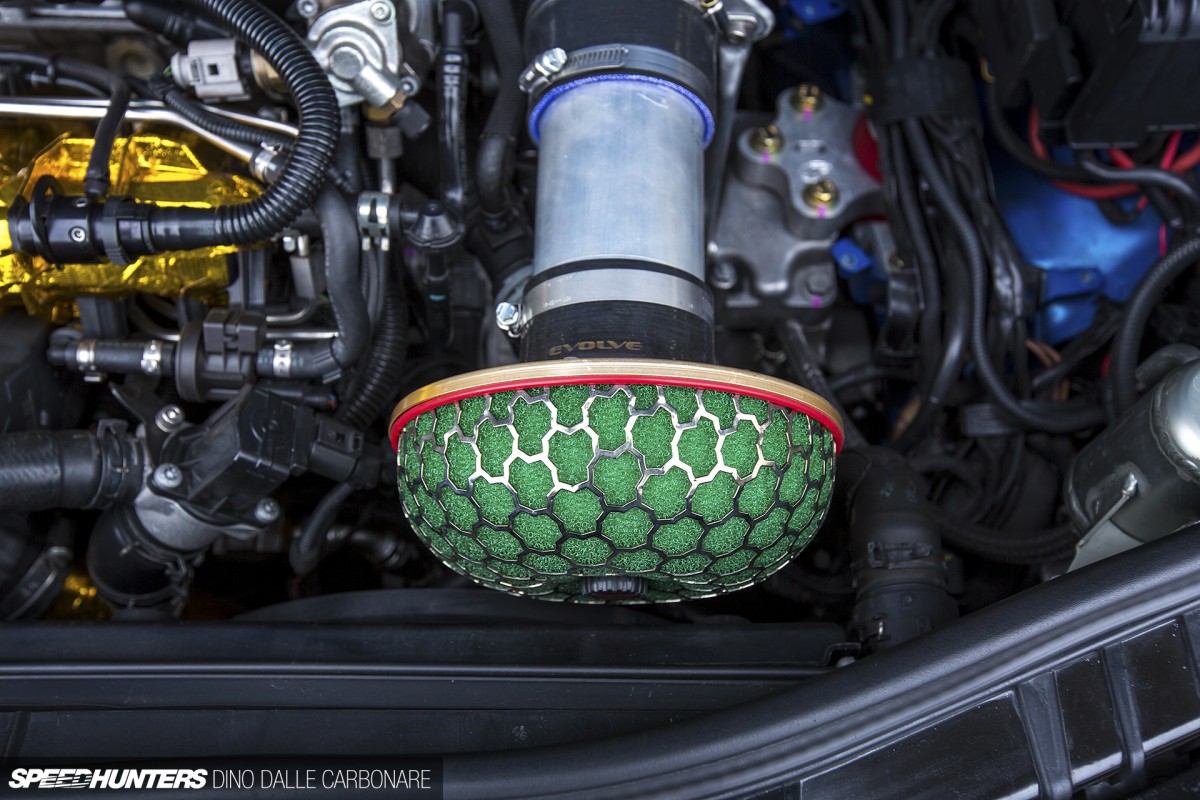 The 2.0-litre direct injected and turbocharged four-banger – which is also used in the Golf R – has been treated to a number of obvious JDM touches, including a custom induction pipe fitted with an HKS Super Power Flow filter.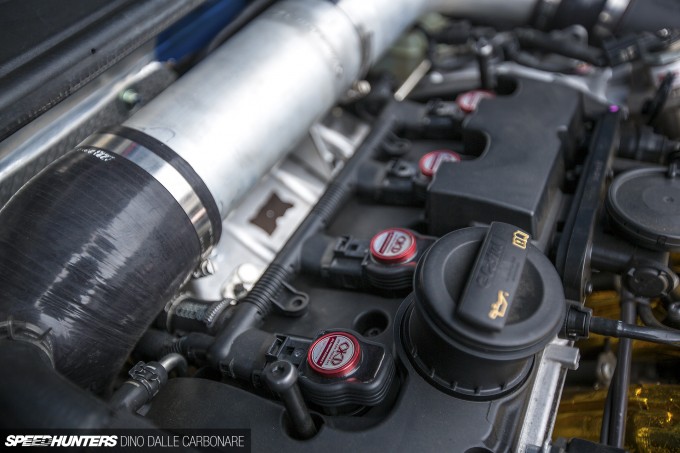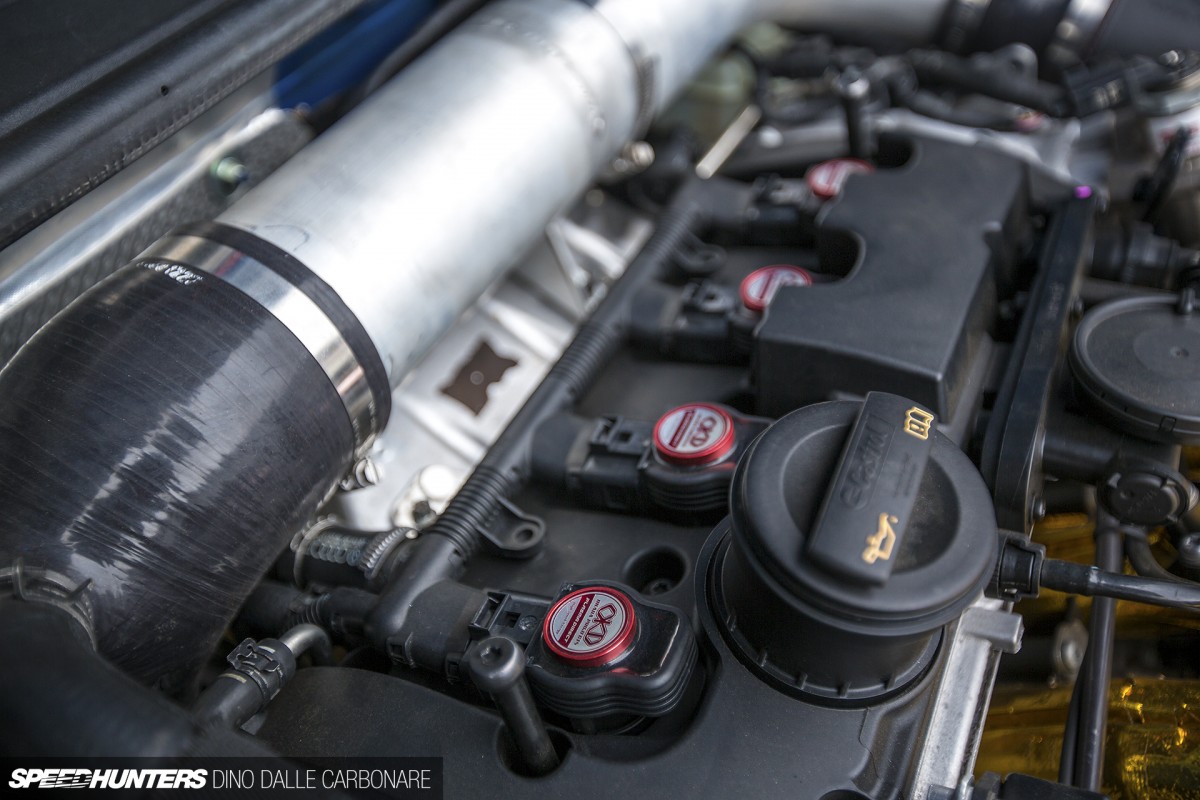 A set of Okada ignition coils guarantee a stronger spark and it's fair to assume that a few more horses are being generated over the stock 268hp output.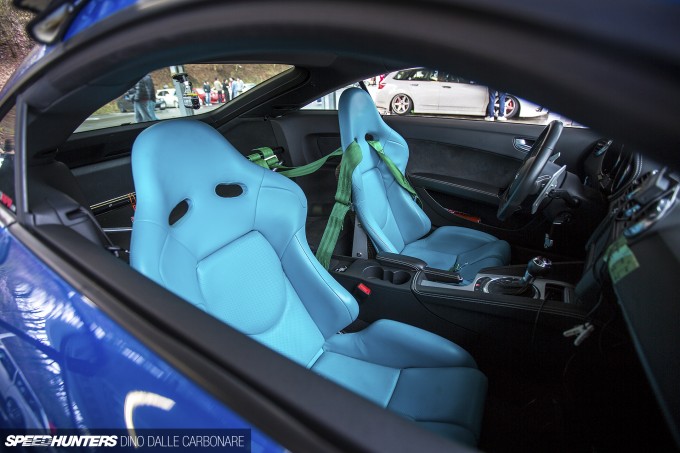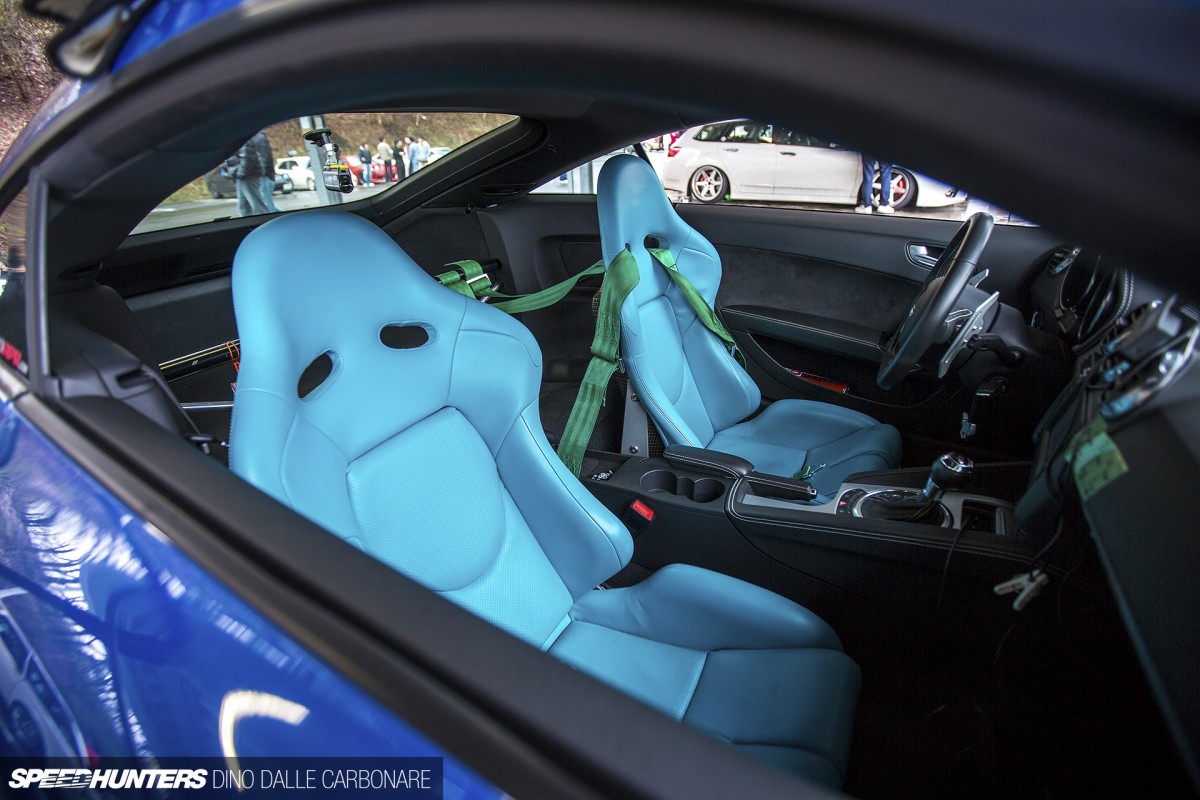 The interior had the back seat removed so that the rear strut tower bar could be used as anchor points for the Takata belts that are fitted to the curiously coloured seats.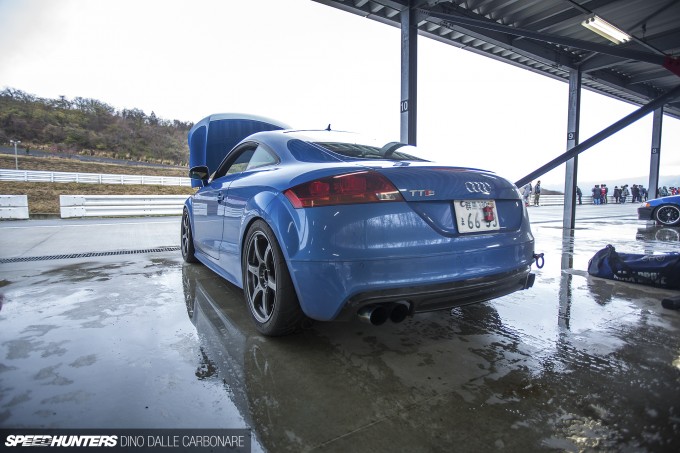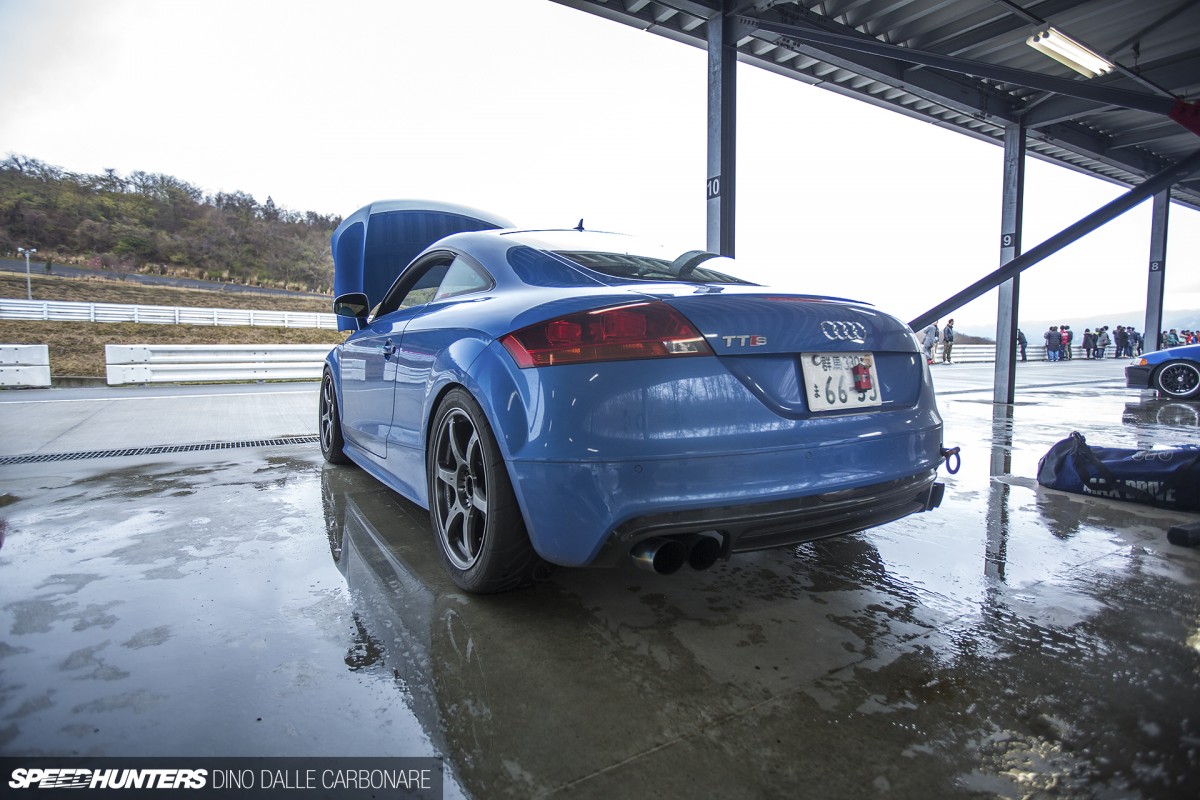 The quad-exit exhaust gives a nice deep tone to the boosted four cylinder, and by the way the TTS seemed to shoot out of the corners there was definitely no shortage of response.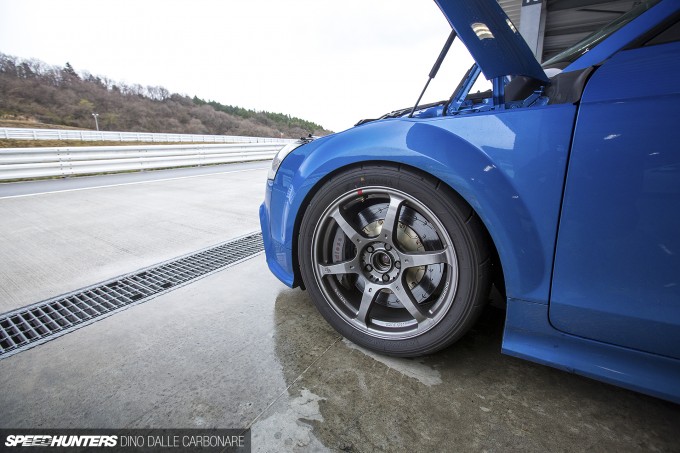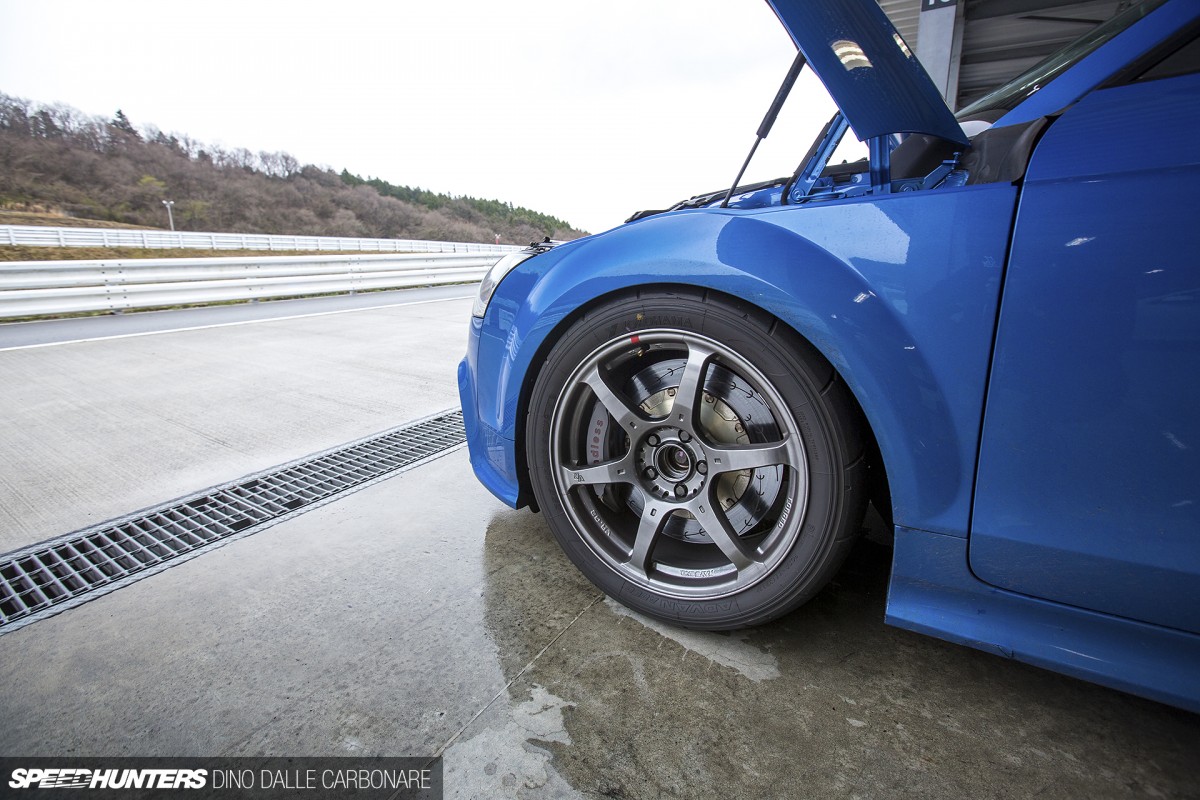 Serious investment has been put into the handling with a decent set of coilovers seen peeking out from behind the massive discs of the Endless 6-pot monoblock brake kit. Forged RAYS VR.G2s in an 18-inch fitment are used at each corner with Yokohama Advan A050 semi slicks providing the grip. Judging by the parts he's picked, there's no doubt the owner of this car takes his time attacking very seriously!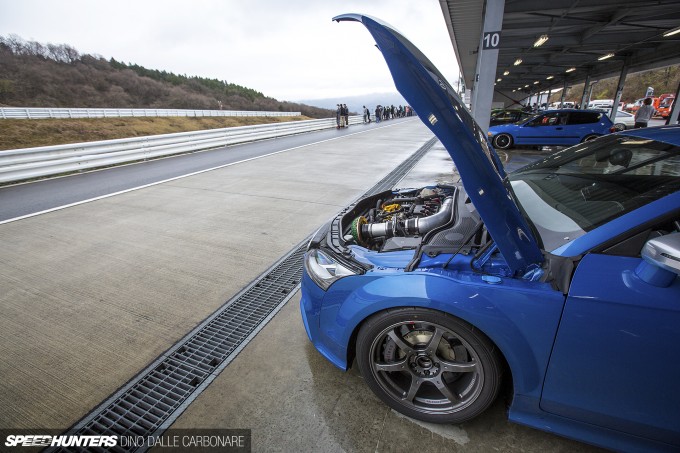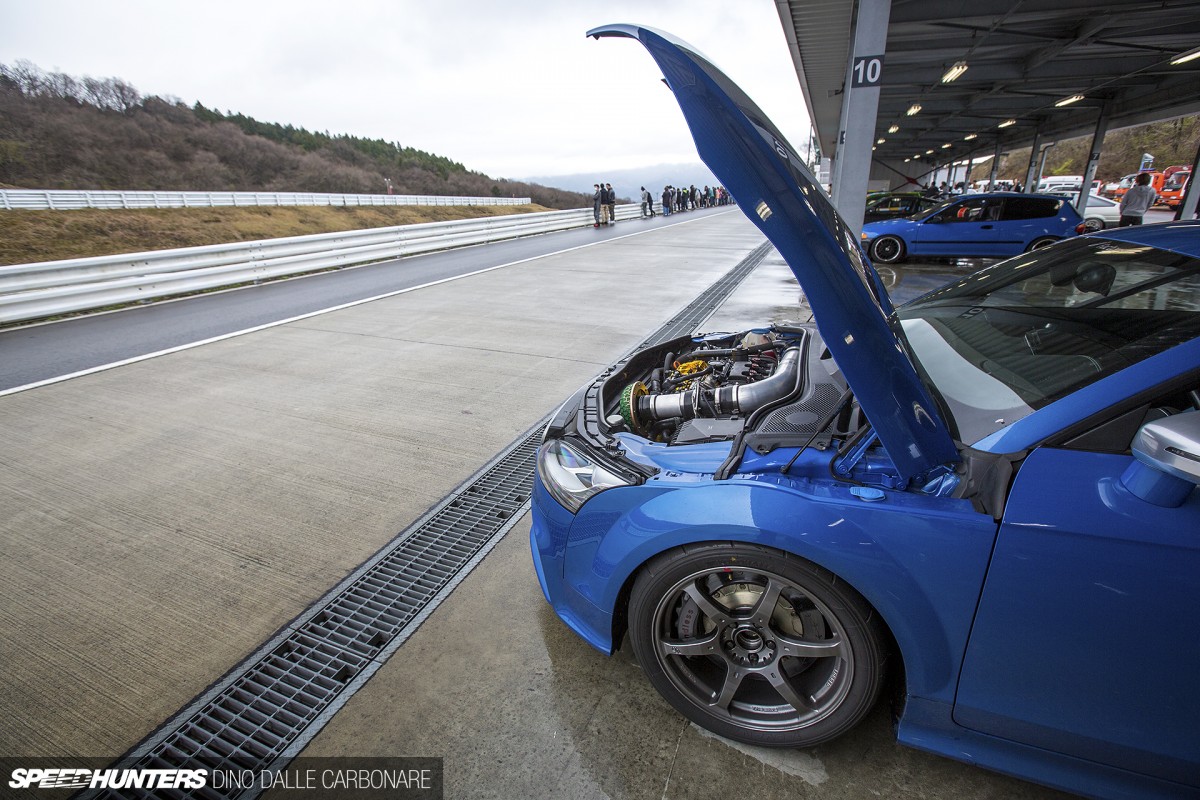 The Japanese-style infusion that the car has been given makes this one of the nicest TTs I've ever come across in this country, which like I mentioned earlier, isn't that many at all.
Dino Dalle Carbonare
Instagram: speedhunters_dino
dino@speedhunters.com