Can Function & Form Coexist?
Before you flick to the next story, give me a second and hear me out. I'm sure many of you are already rolling your eyes and thinking, 'Here we go again, another car running overfenders.'
But there's a reason you're seeing this, and it's more to do with the fact that I had the chance to scratch an itch with this Pandem-kitted R35; an itch I've been wanting to scratch for a very long while…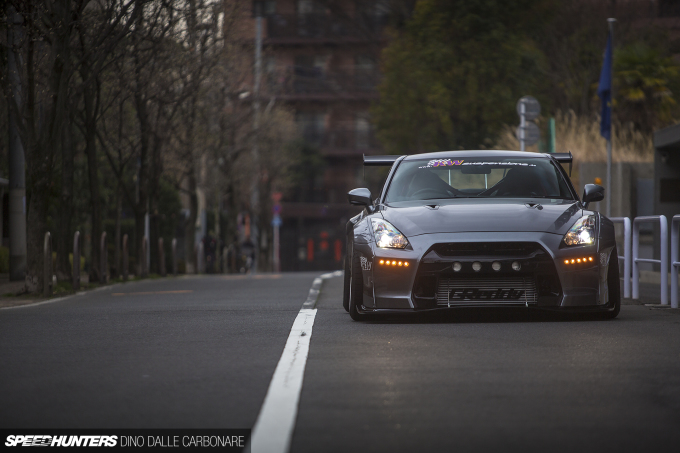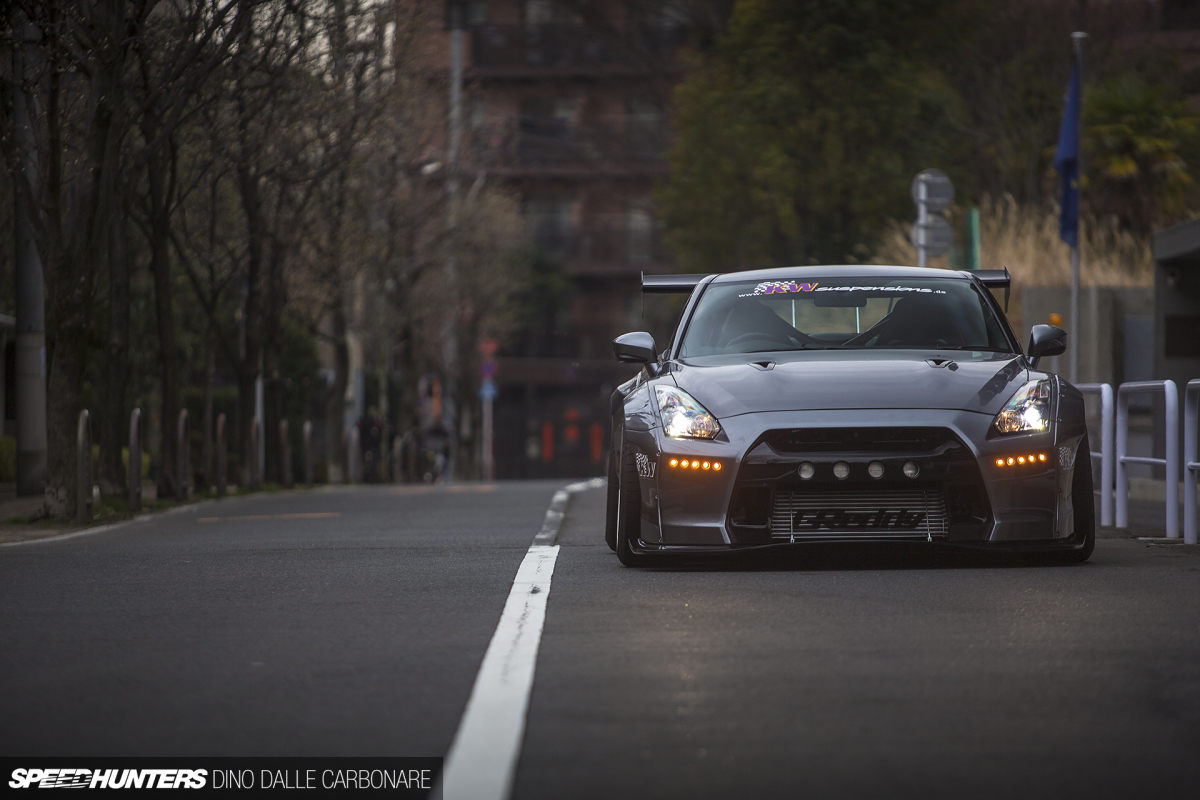 Ever since the day I shot Kei Miura's Scion FR-S at Fuji Speedway in 2012, I've always wondered what it must be like to own and drive one of these slammed cars. The overfender craze is… well, pretty crazy right now, and despite the hate it gets from lots of people, there are just as many who would give anything to rock the look.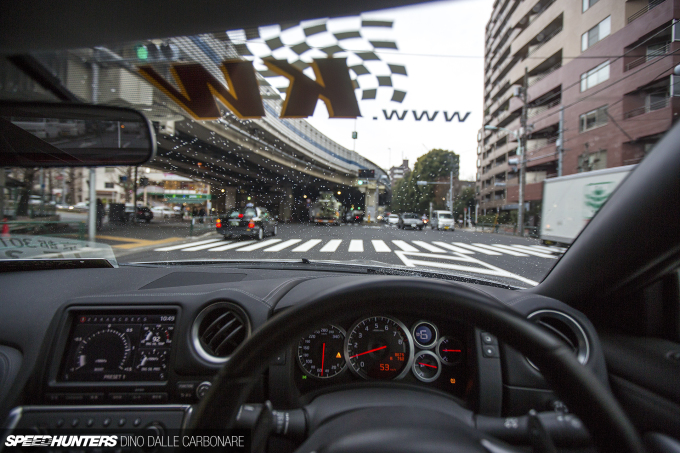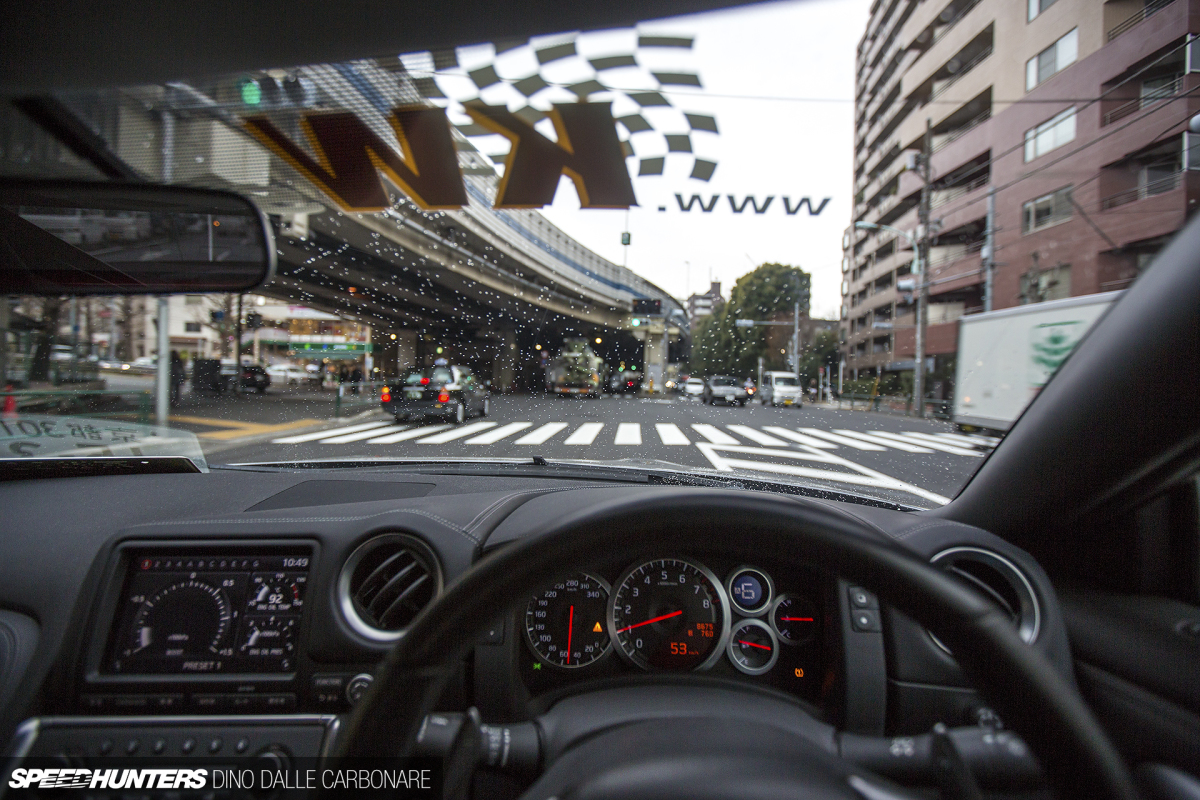 Back at the Tokyo Auto Salon in January, we shared our Speedhunters booth with the guys from Hashimoto Corporation who distribute our merchandise throughout Japan. They also import and sell many other products from respected companies around the world, and put together this GT-R to showcase their range at TAS. It was there that Aki, one of the brothers that runs the business, asked me if I'd like to take the Nissan for a while. Well, I thought, here was the perfect opportunity to really experience living with a car like this.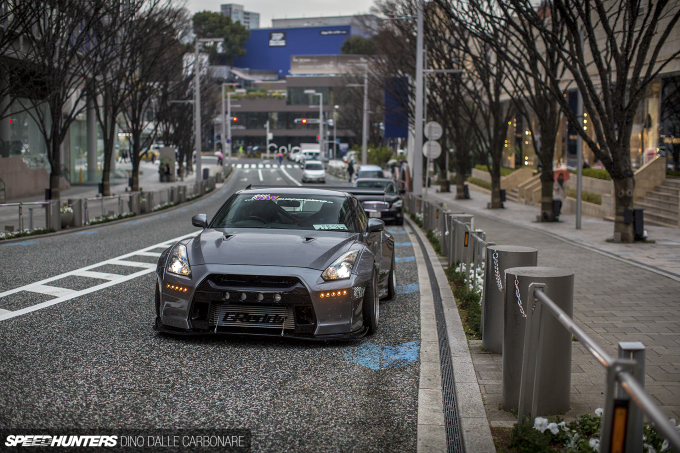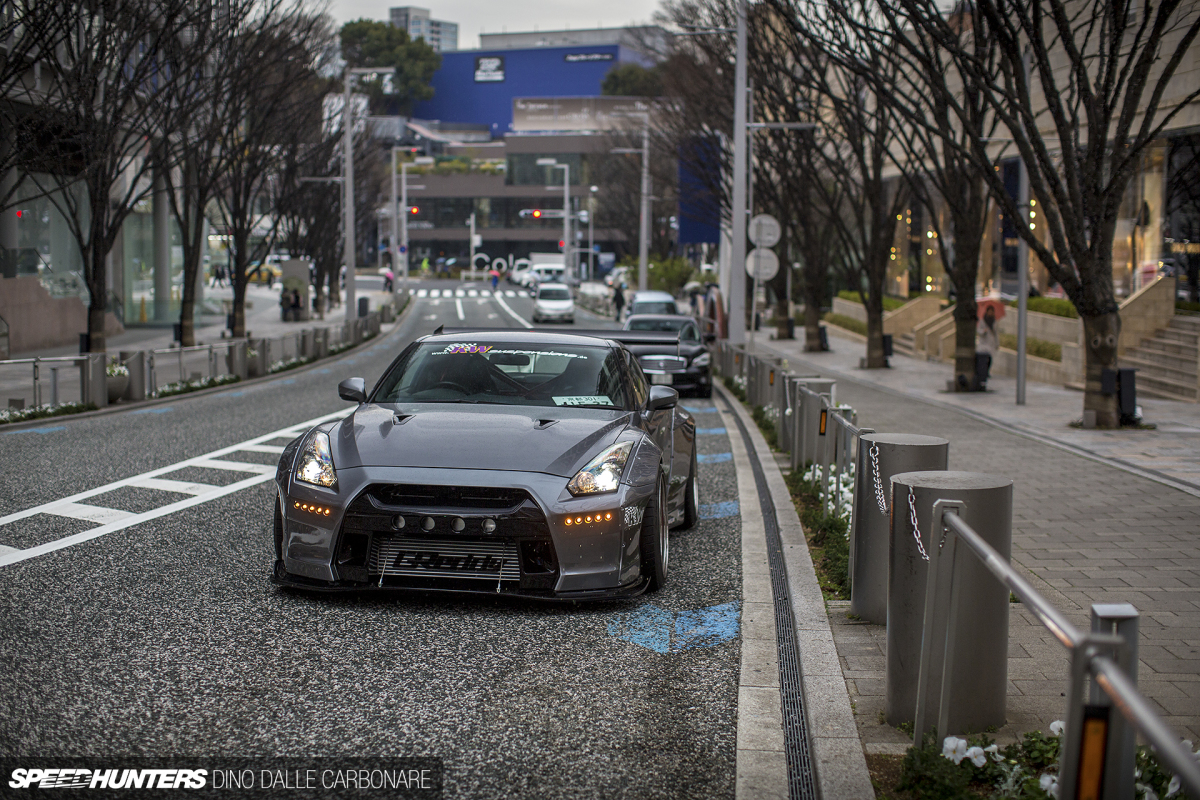 And seeing that I've driven more R35s than I can remember, I'd have a decent amount of knowledge to compare it against too.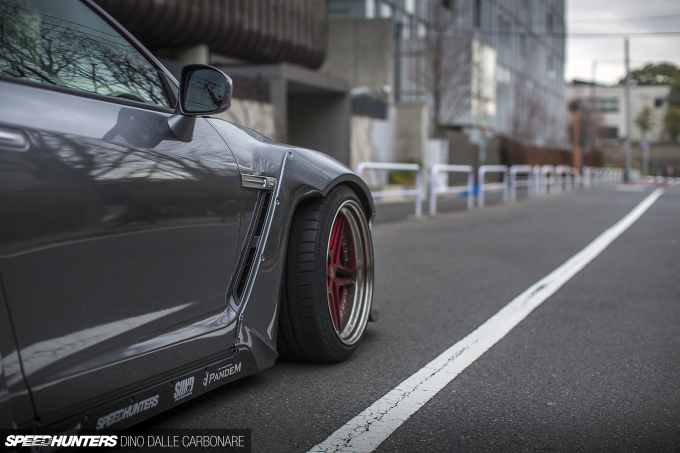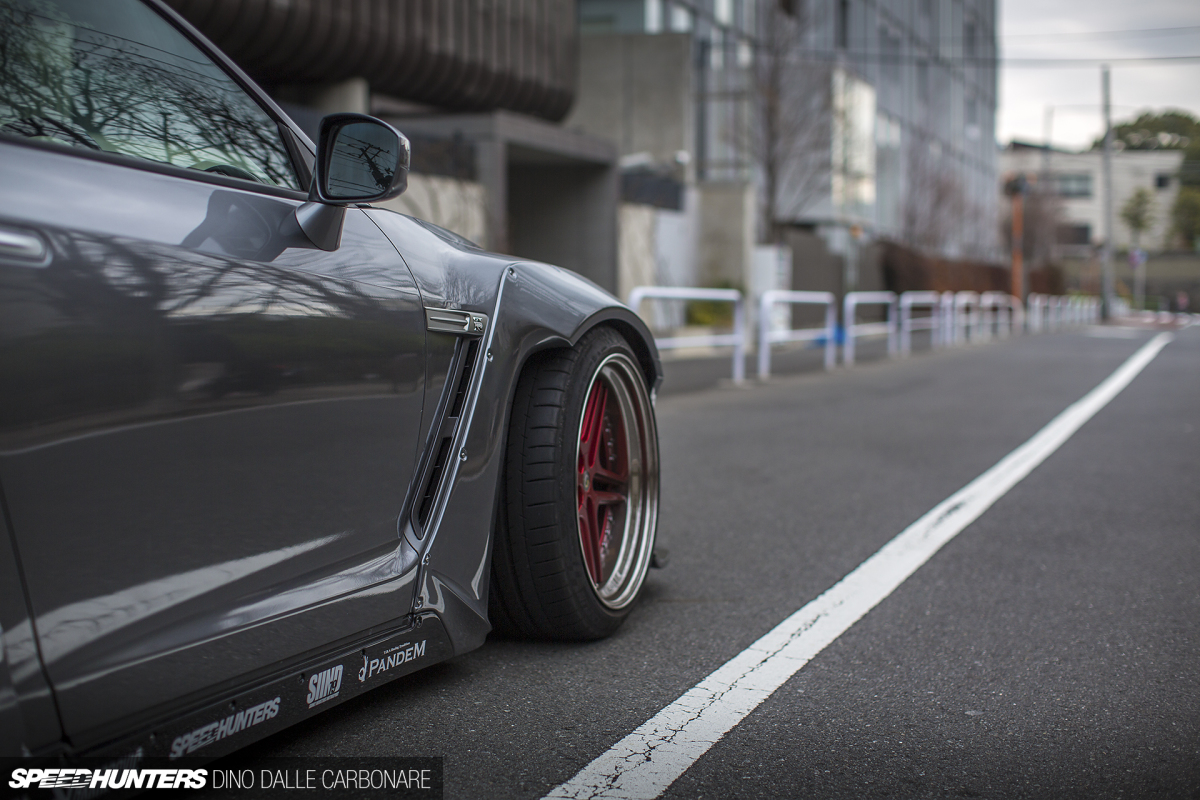 So, here's a quick rundown about this specific car… The base is a 2008 R35, meaning that it's one of the early production cars. Sure, it might not have all the refinements and extra power that the current model does, but it's still a GT-R! As a side note, because Nissan started building these cars in 2007, the san-go is nine years old now. Can you believe it?!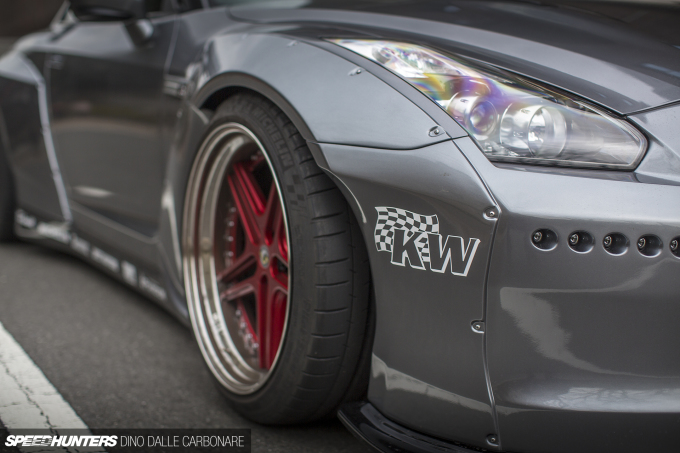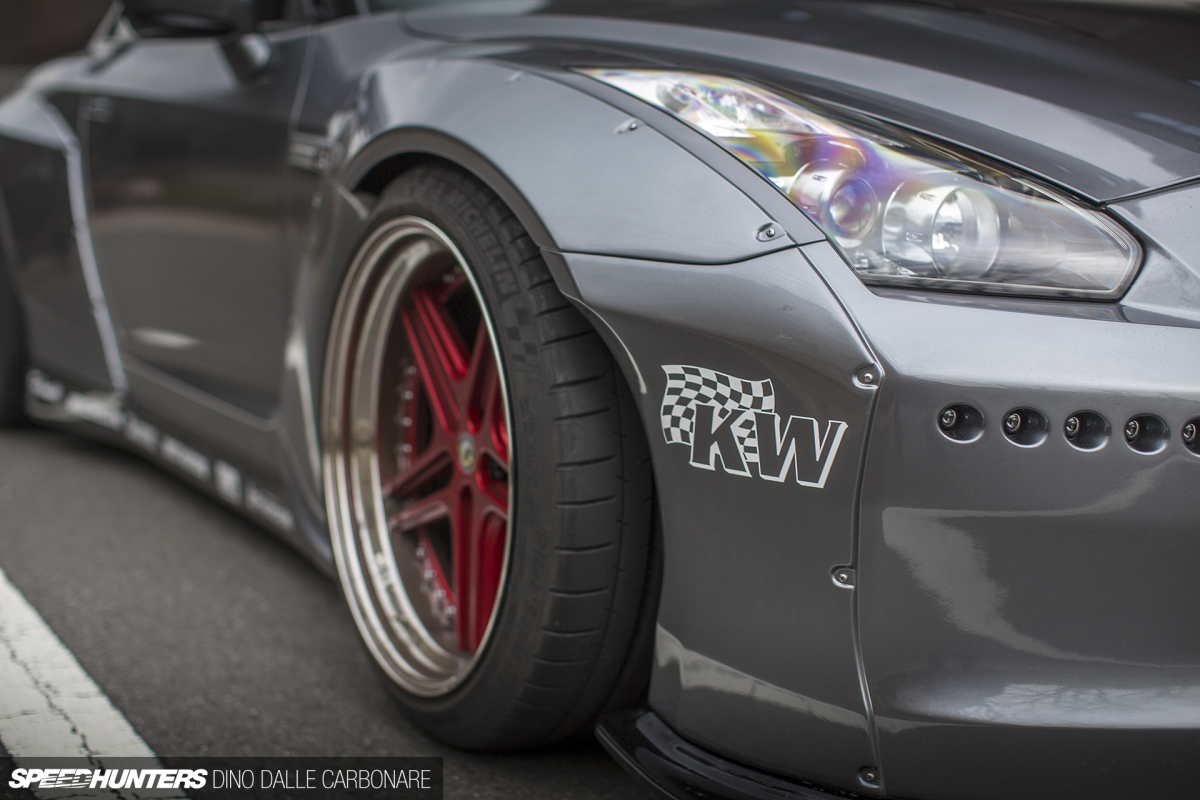 The Hashimoto GT-R has been fitted with Miura's recently-released wide-body conversion, which if you glance over might not look any different, but in fact is somewhat evolved from the first version. You may have already noticed the redesigned front bumper with those four large openings on the bar that cross over the center grille. The way the two-piece front fender flares merge with said bumper is new too; there's a more profiled, curved finishing section which gives more continuity to how it all ties together.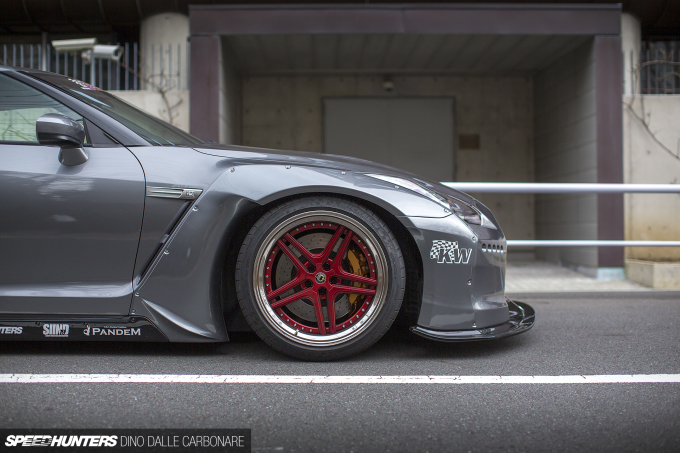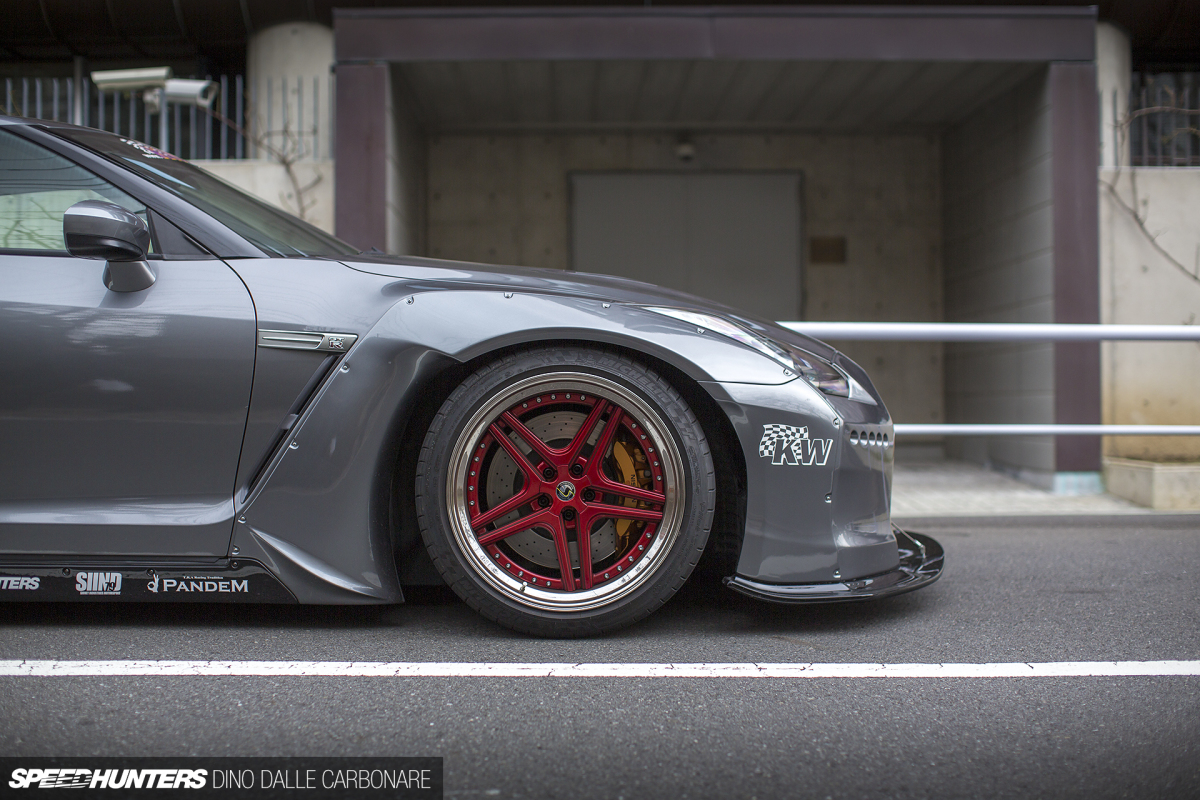 Look at it from the side and it makes more sense. From this angle you can also see just how far the front lip spoiler now sticks out.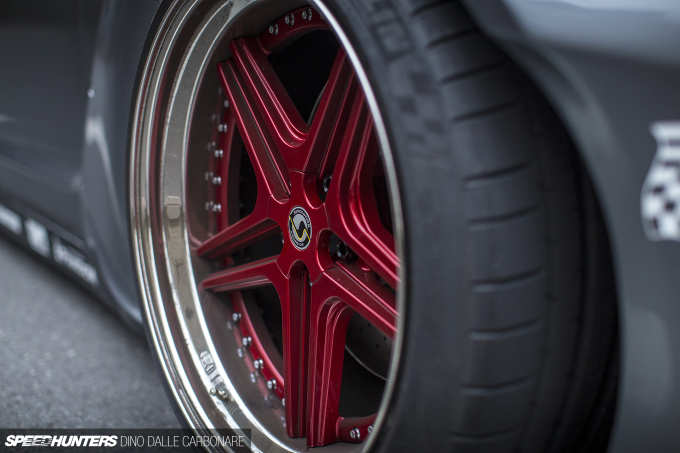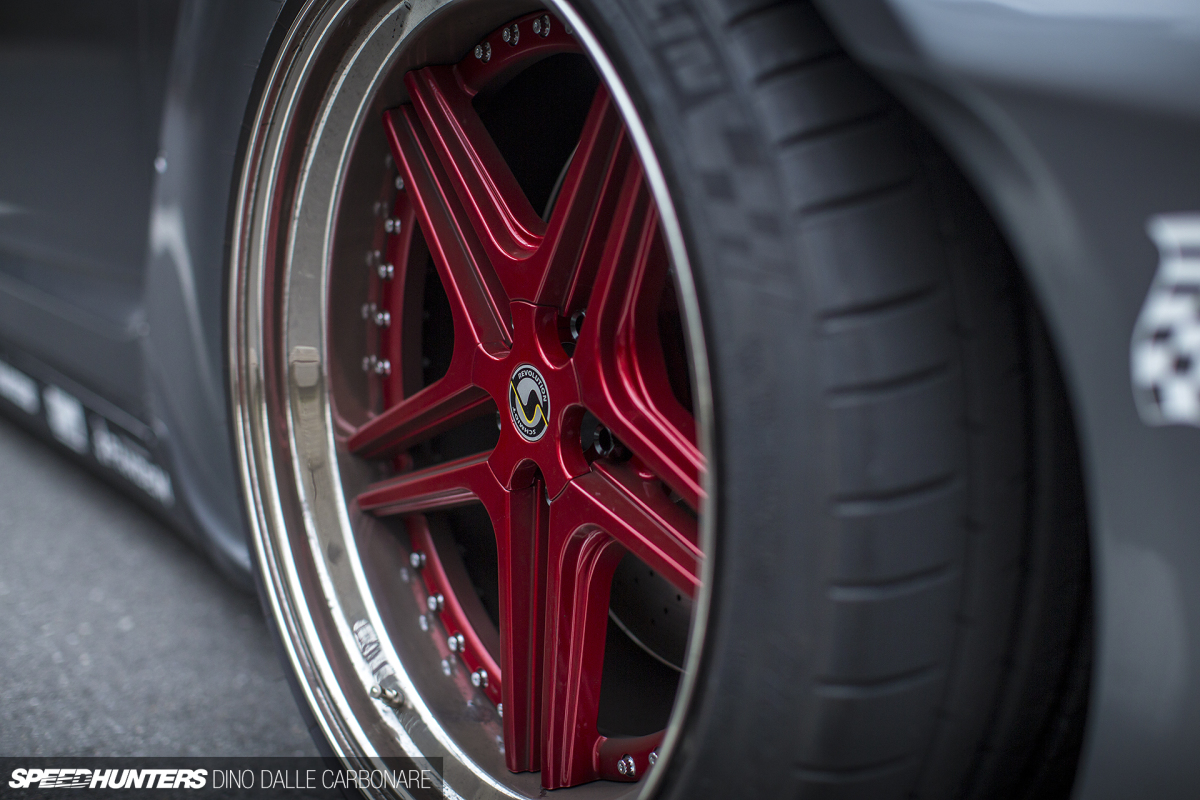 Hashimoto chose a set of FS-Line wheels from Schmidt, a German wheel manufacturer it distributes for in Japan. The 3-piece custom construction allowed the guys to order sizes with enough girth to fill up the widened arches and allow the stretched Michelin Pilot Super Sports to align perfectly. I'm told that stretching tyres is a must when you go for the ultimate stanced look.
Getting The Look Right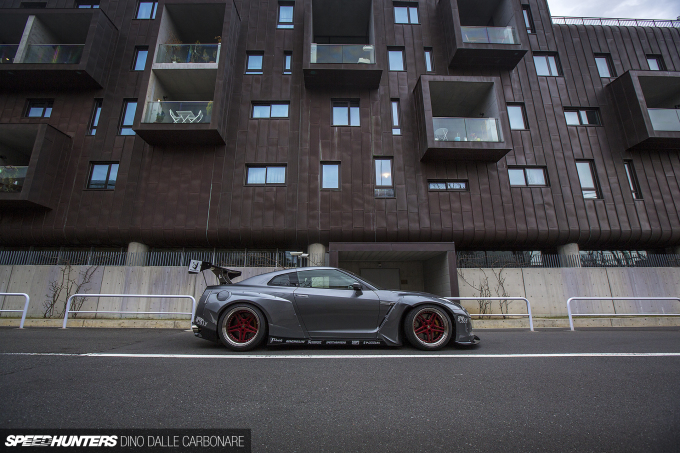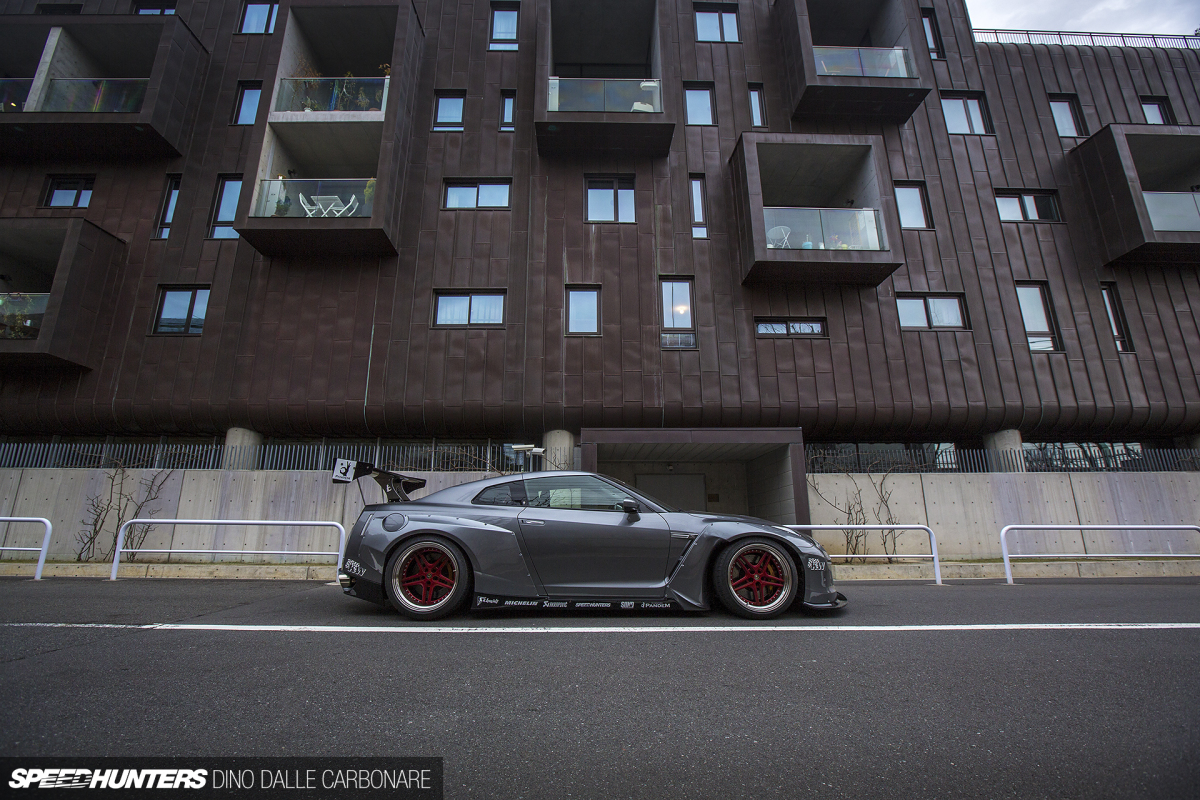 Filling up those fenders took 11-inch and 12.5-inch-wide wheels front and rear respectively, with the stock GT-R diameter of 20-inches being retained.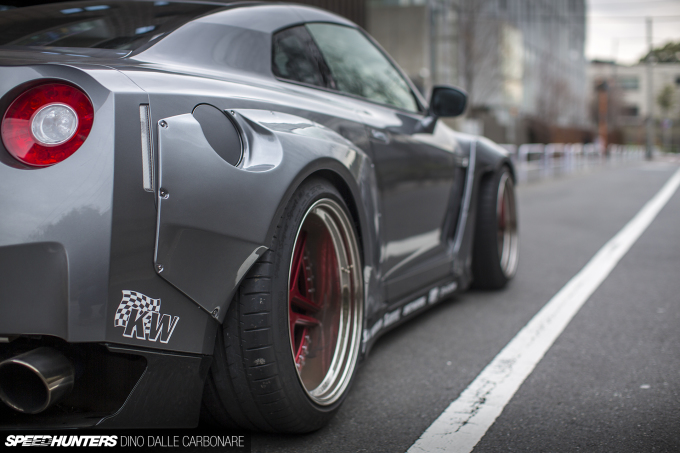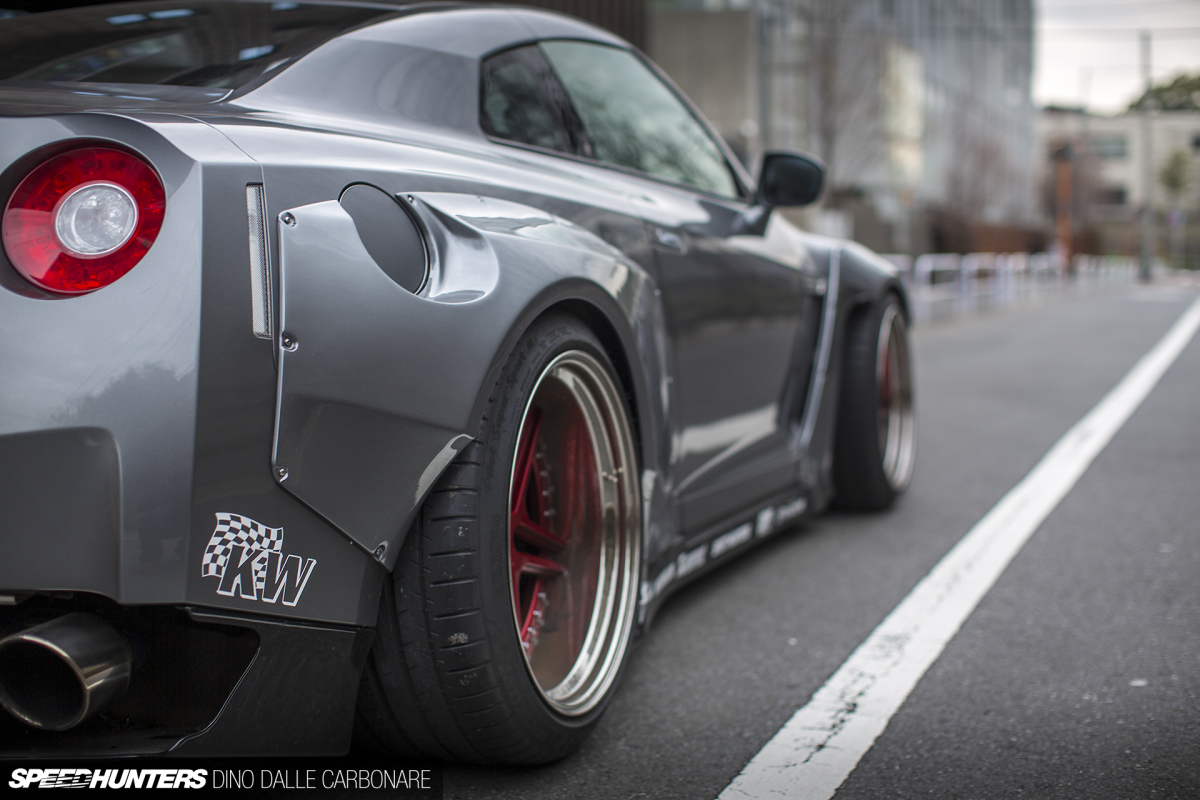 There's actually some additional space in there to go even wider, but as Aki told me, driveability was a big factor, and they didn't want to build a car that would send the wrong impression to potential customers. Back to the Pandem aero, Miura has changed up the design of the rear overfenders as well; they don't extend right up to the door line and the bumper lines as the Version 1 kit does.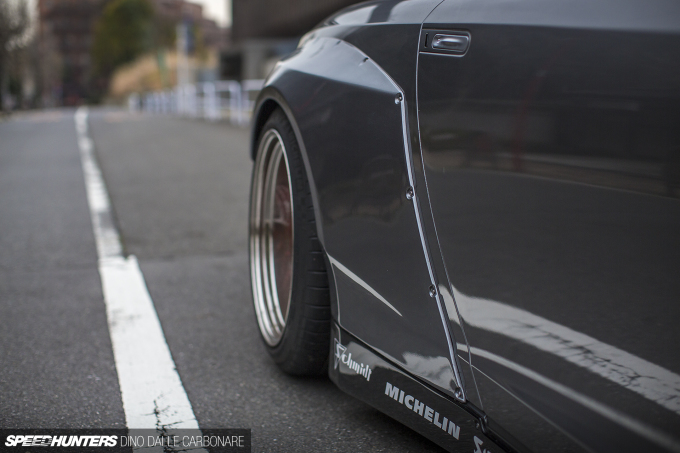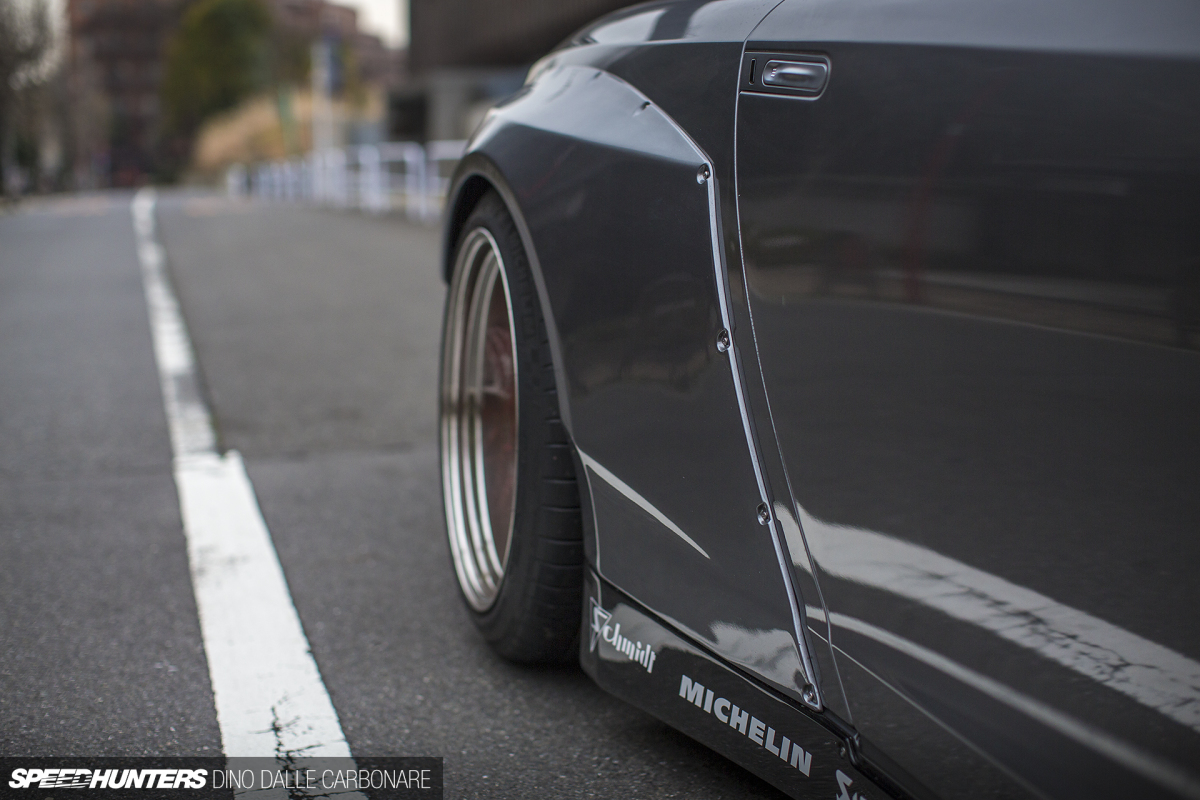 To me, it actually looks better this way. I know that minimalism is a big thing with this sort of bolt-on look, but I'd love to see the gas filler cap not forgotten; it just looks wrong in my opinion.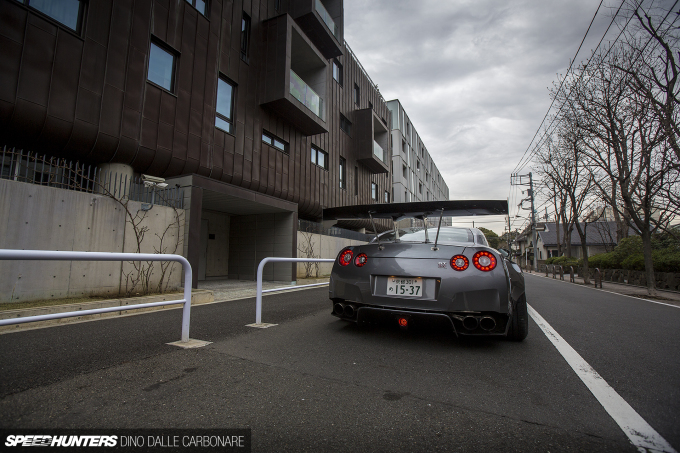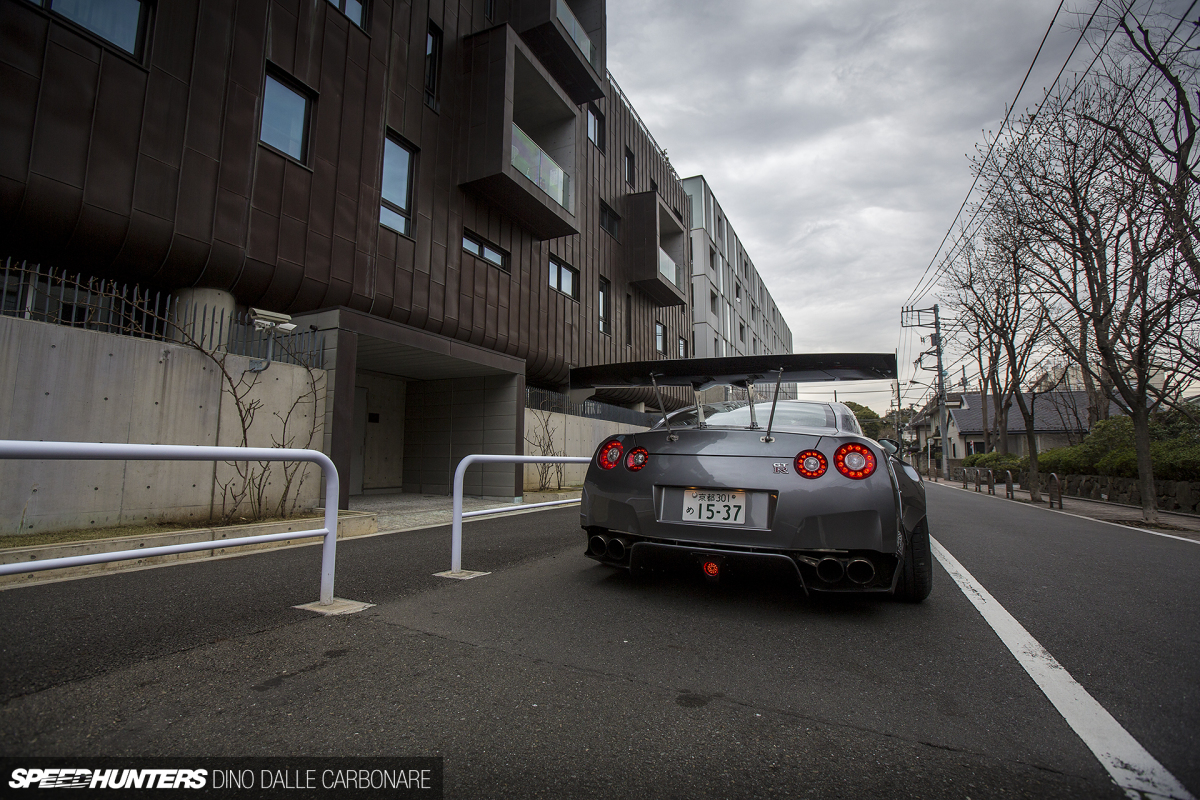 Then there's the rear. The stock bumper remains, but a diffuser section with an in-built fog light has been added.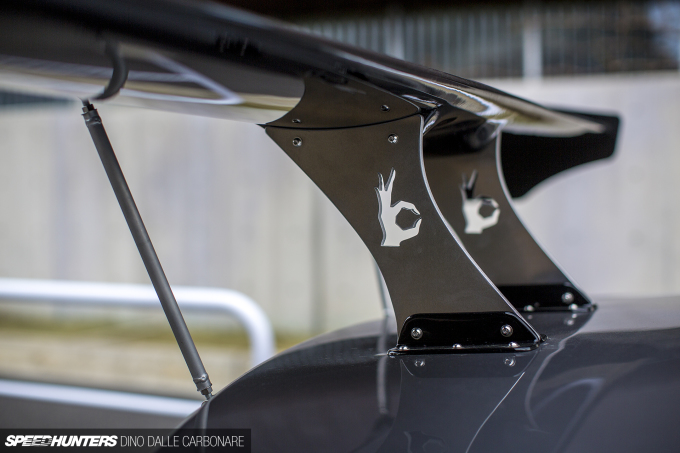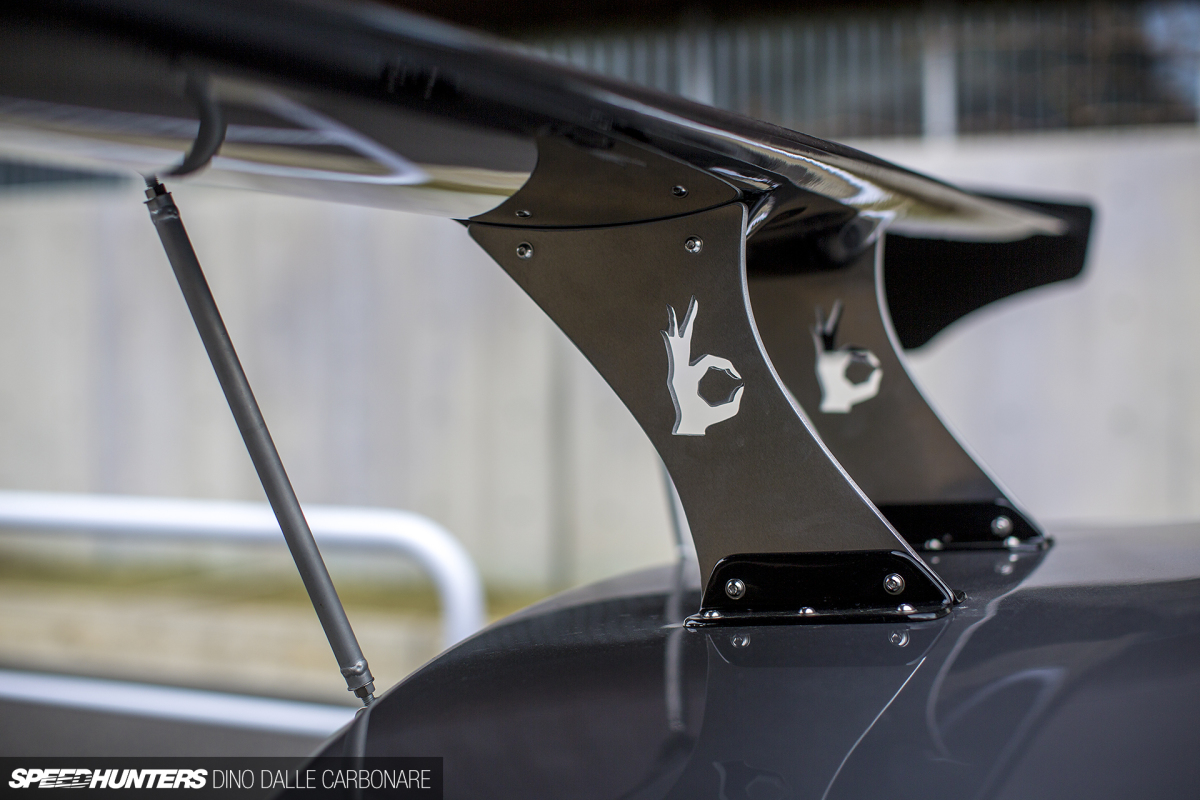 When you order the kit from Miura you have two choices, either a duck-tail trunk spoiler held in place with two supports, or this massive GT wing.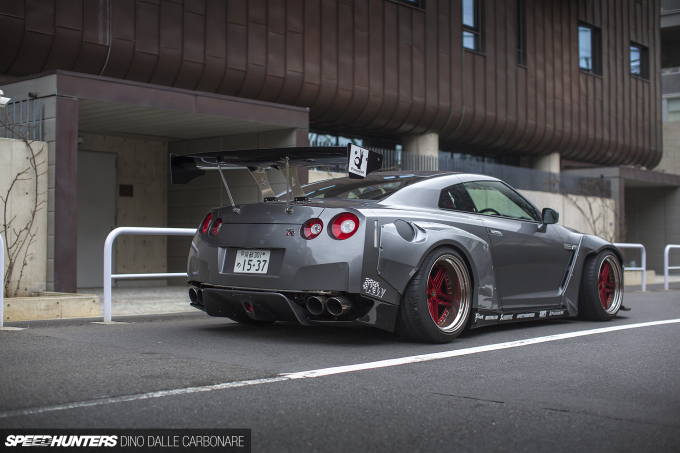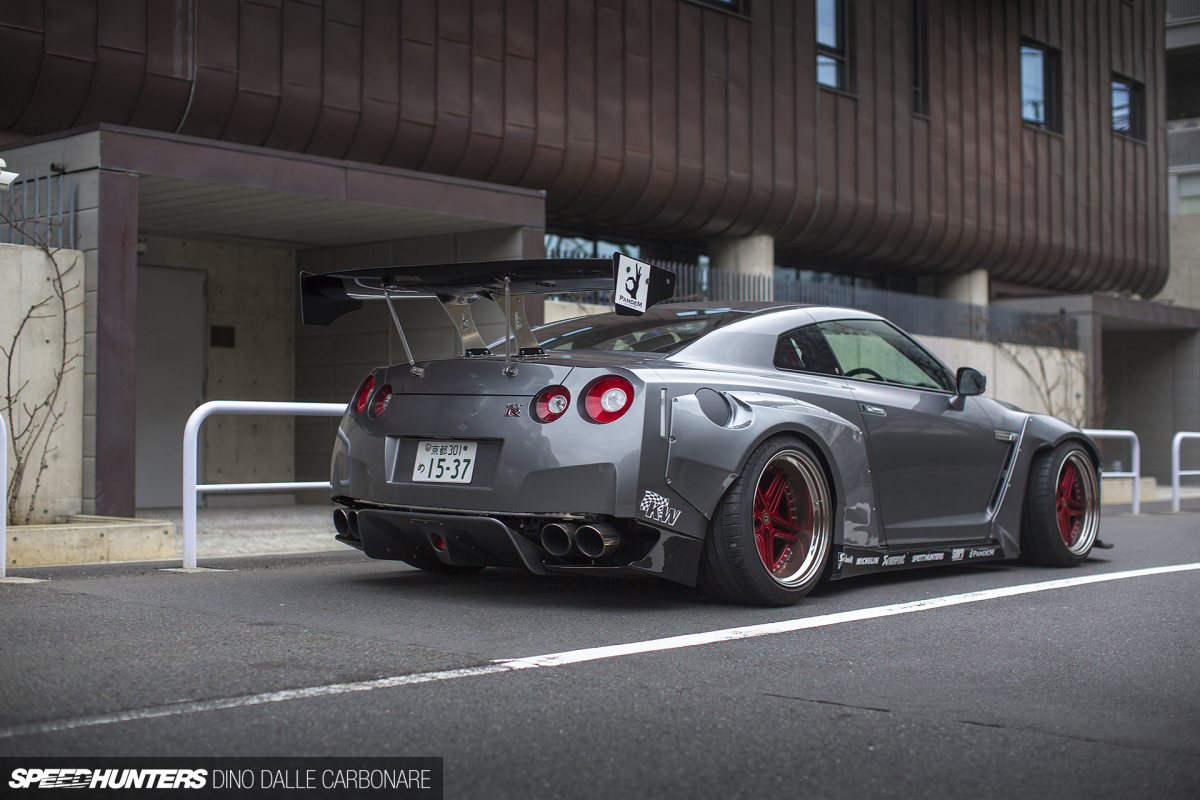 The duck-tail is for those who want something a little more subtle, and the GT wing option is pretty much the opposite of that.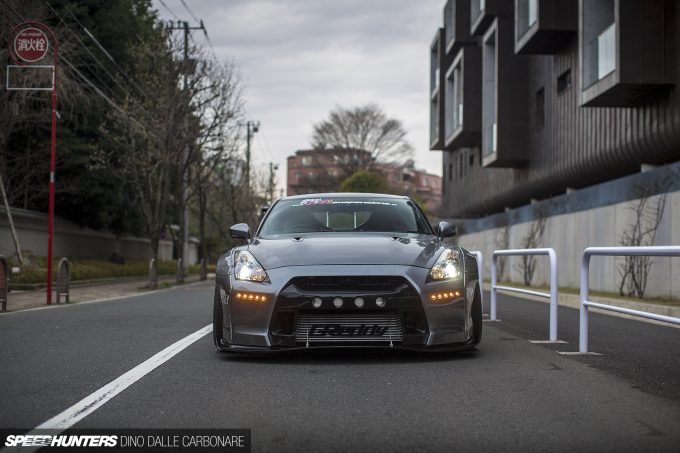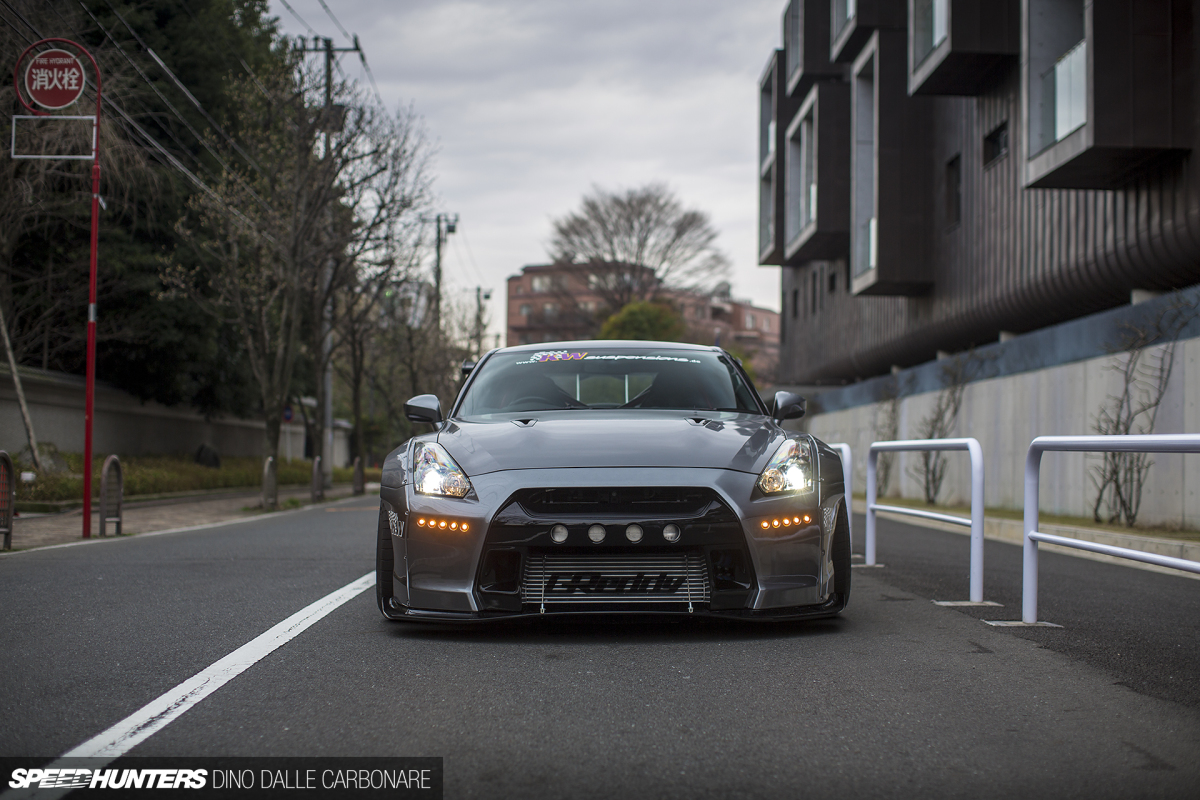 But I guess when you choose to take a GT-R and transform it in this way, you're seeking attention. If you're not, you better get ready for it! I spent most of the weekend driving around some pretty wealthy Tokyo neighbourhoods where supercars and even hypercars are commonplace on the road, just to see what reaction I got. It was fun too; some people almost looked offended by a gaijin dude in a hashirya-type car!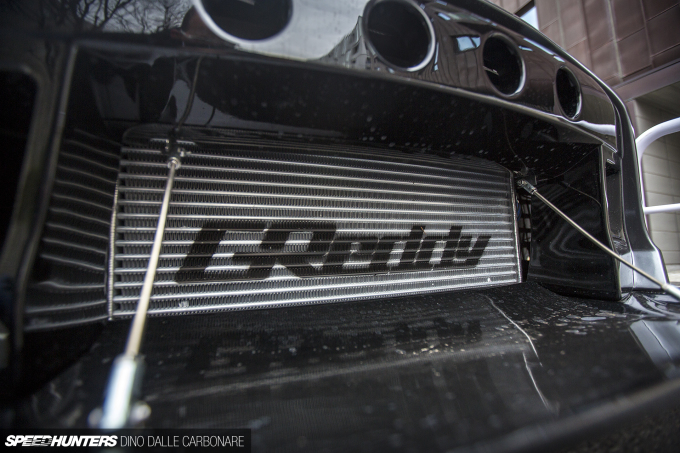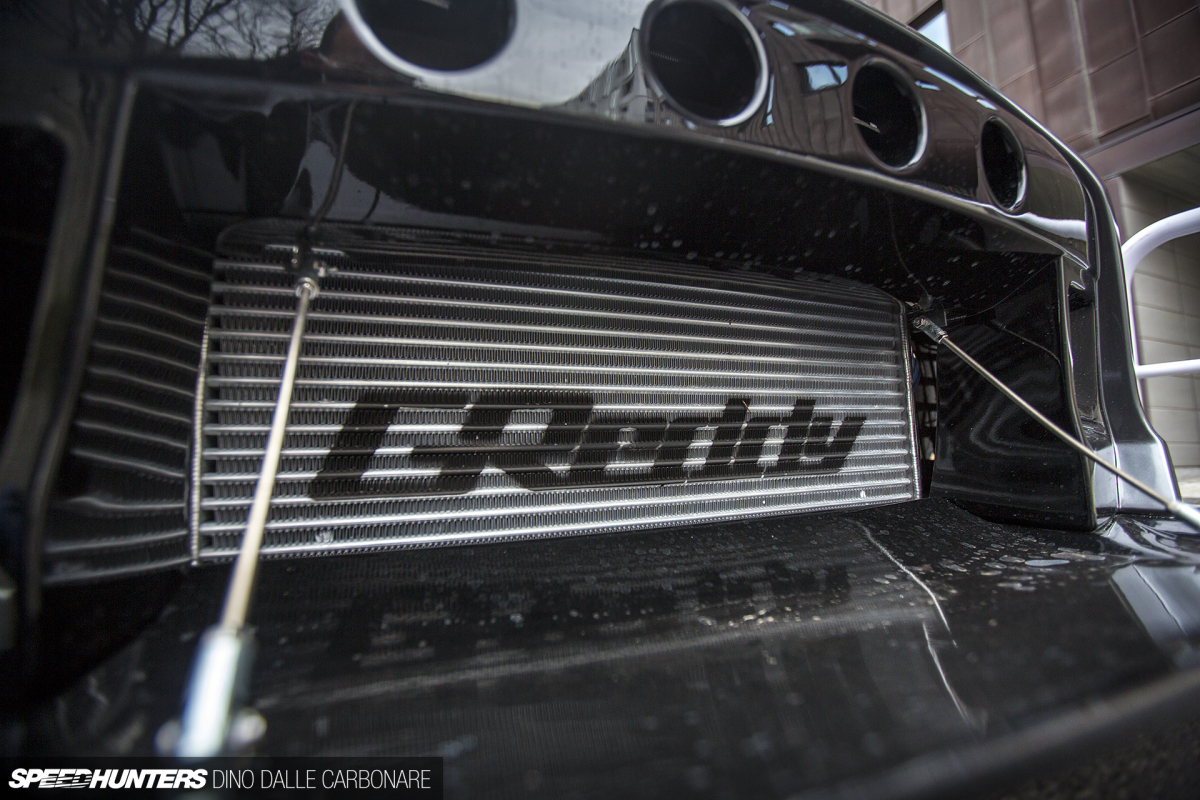 Oh, did you spot the big GReddy logo on the intercooler? You're probably wondering what the car is running under the bonnet…
Small Touches, Noticeable Differences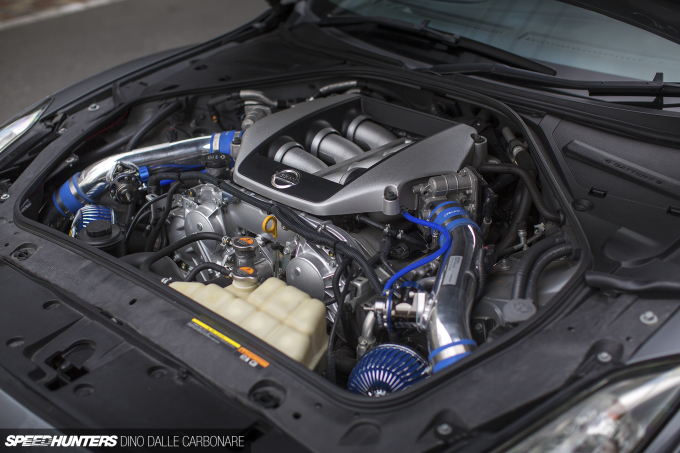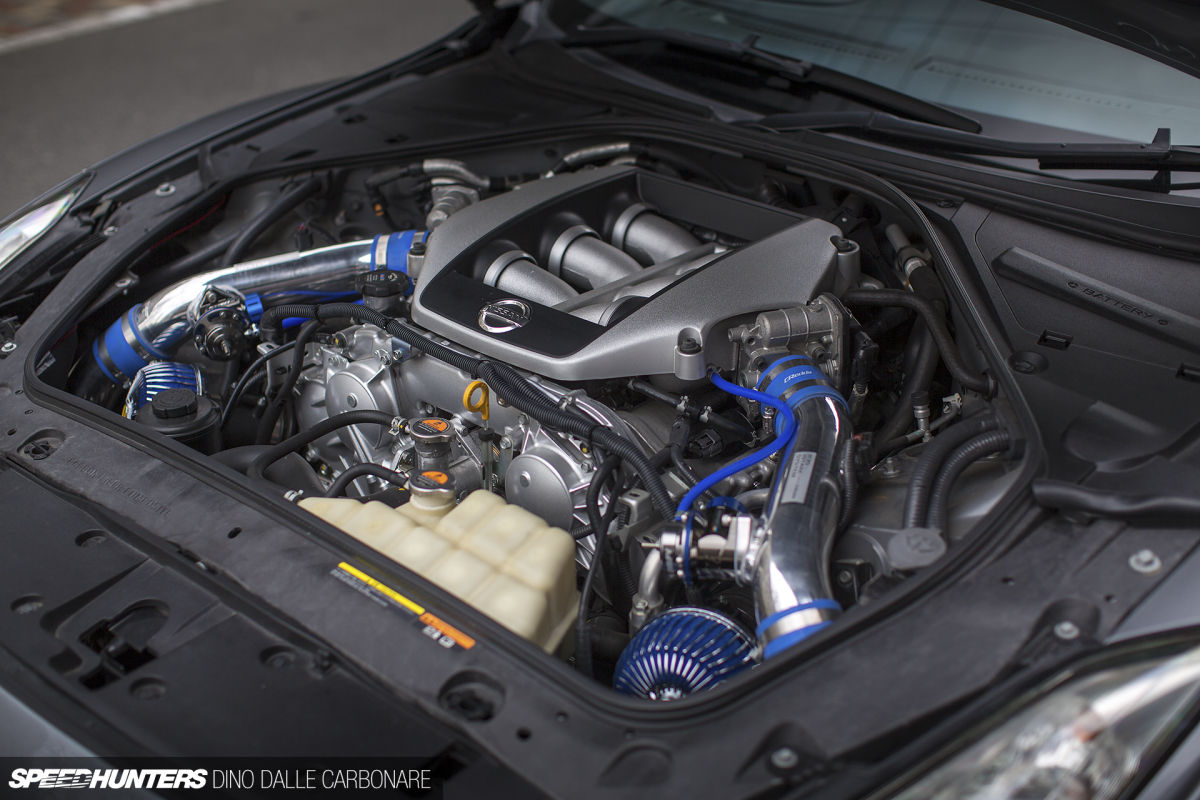 Under-hood modifications have actually been kept pretty simple. A GReddy piping kit gets rid of the cost-cutting use of silicon hoses and cheap cast aluminium piping.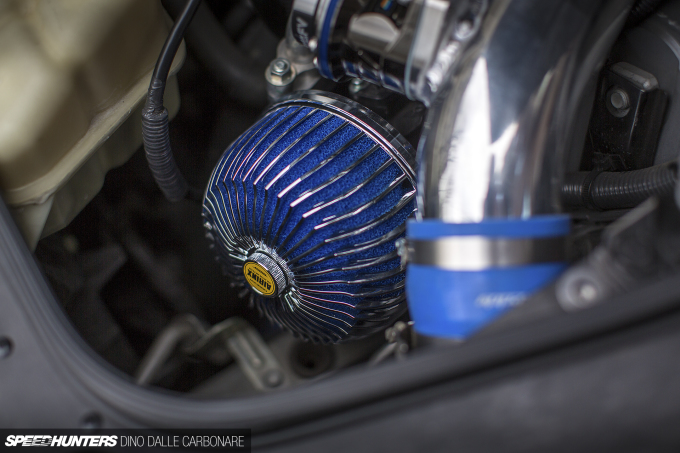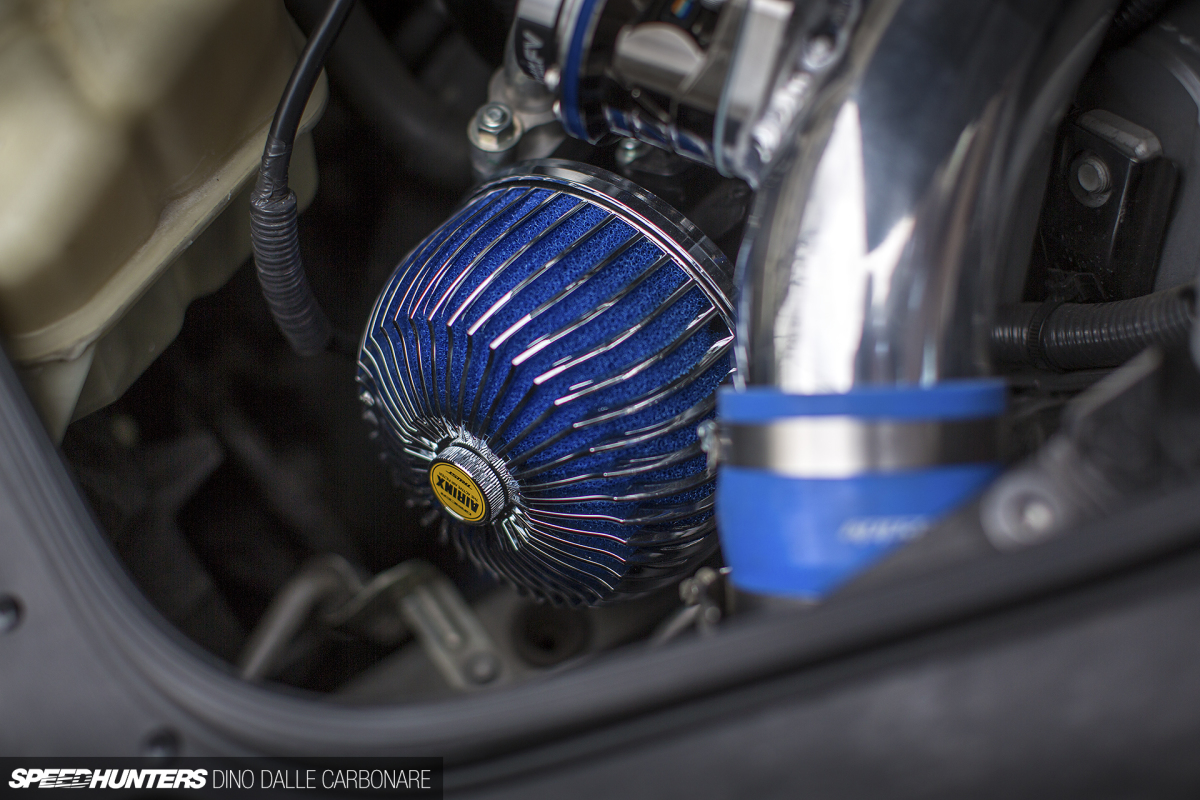 The kit also comes with a pair of Airinx filters, which means the stock air boxes have been eliminated. The Pandem bumper ensures there is more air flowing into the engine bay through the grille, so these little pods probably don't suck in as much hot air as a car running a stock bumper would.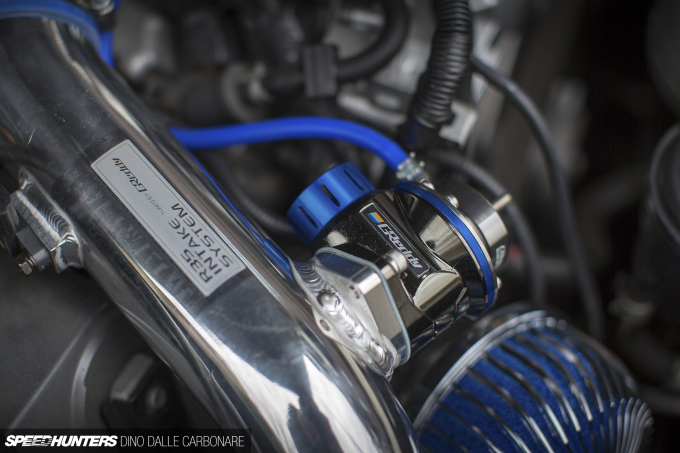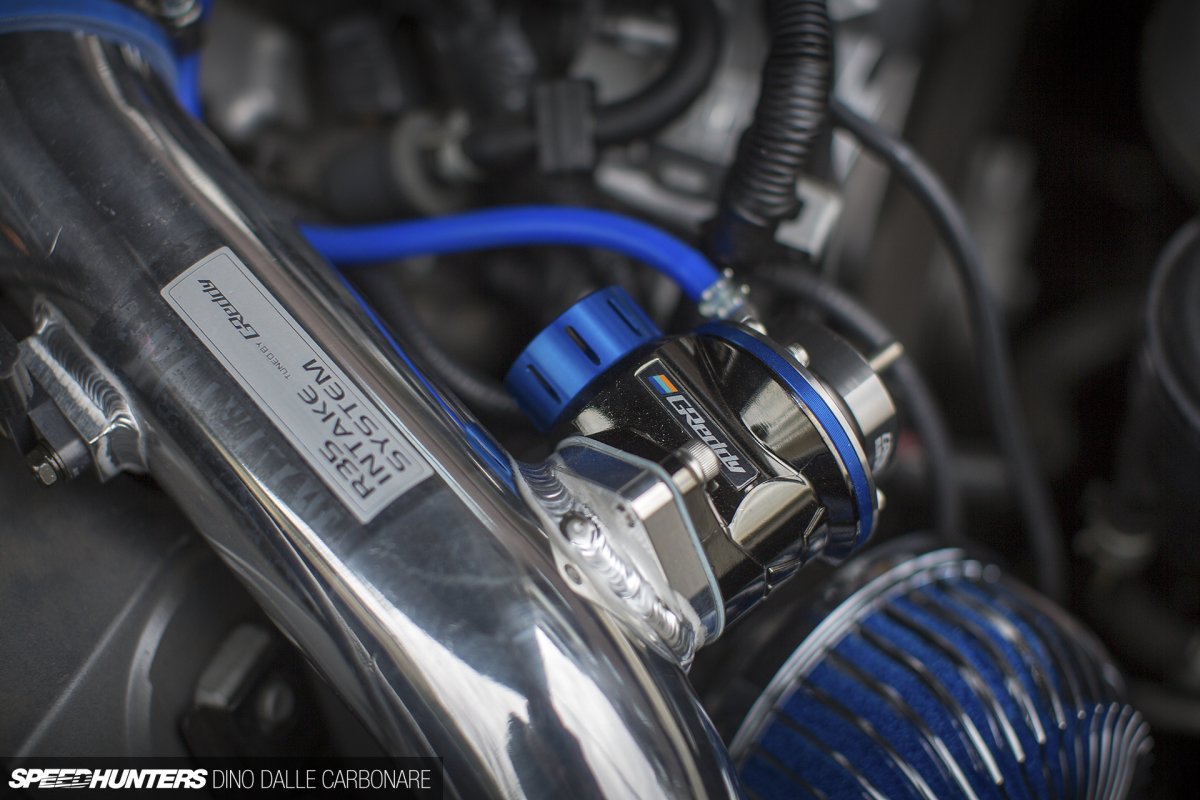 The factory plastic recirculating blow-off valves have also been swapped out for these GReddy items which still recirculate but also dump to atmosphere. It adds some lively character to the car and a bump in response and performance too.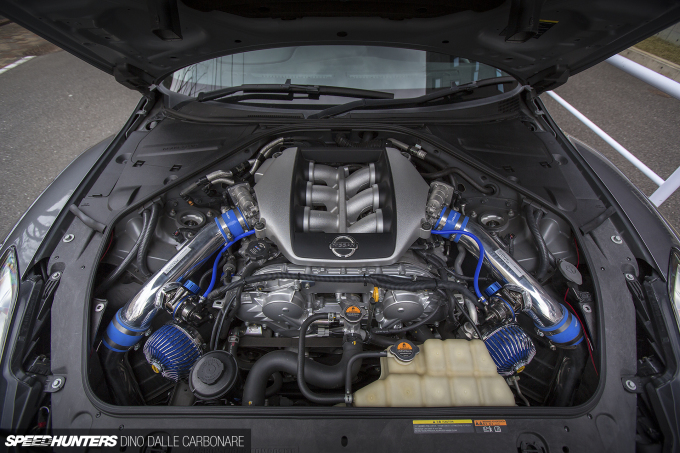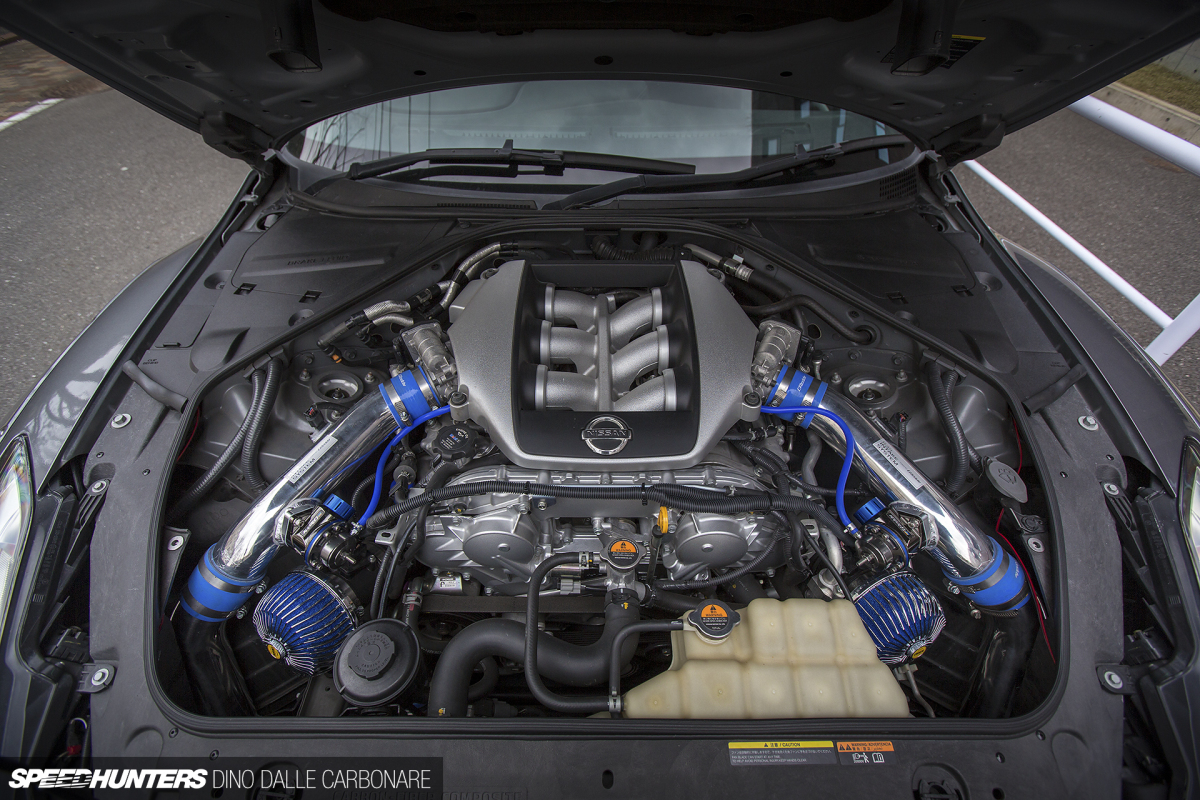 Oh yes, and it all makes the VR38DETT a little more presentable.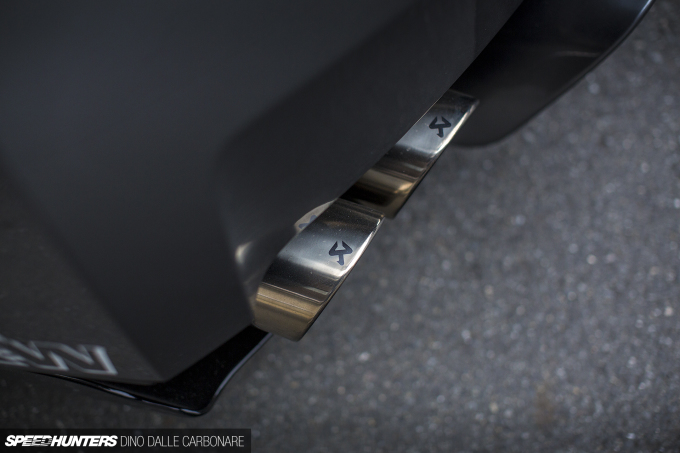 The upgrades to the intake side of the engine meant that there was a need to sort out the exhaust too, which even on a GT-R is pretty restricted from factory. This was quickly taken care of by fitting a titanium Akrapovič exhaust system, which by itself boosts power by 17hp and weighs 17.3kg less than the stock item. It adds a sonorous boost to the raspy V6 nature of the VR, but never feels intrusive; it's a tad louder and probably expands on the lower frequencies, but it's spot on for a car driven on a daily basis. And that's exactly what I did with it.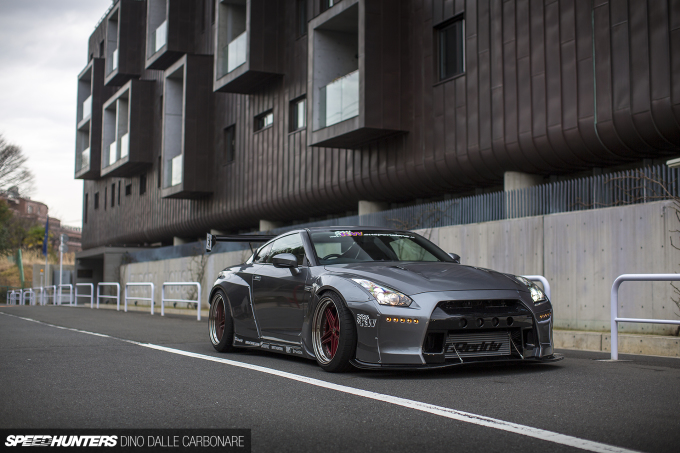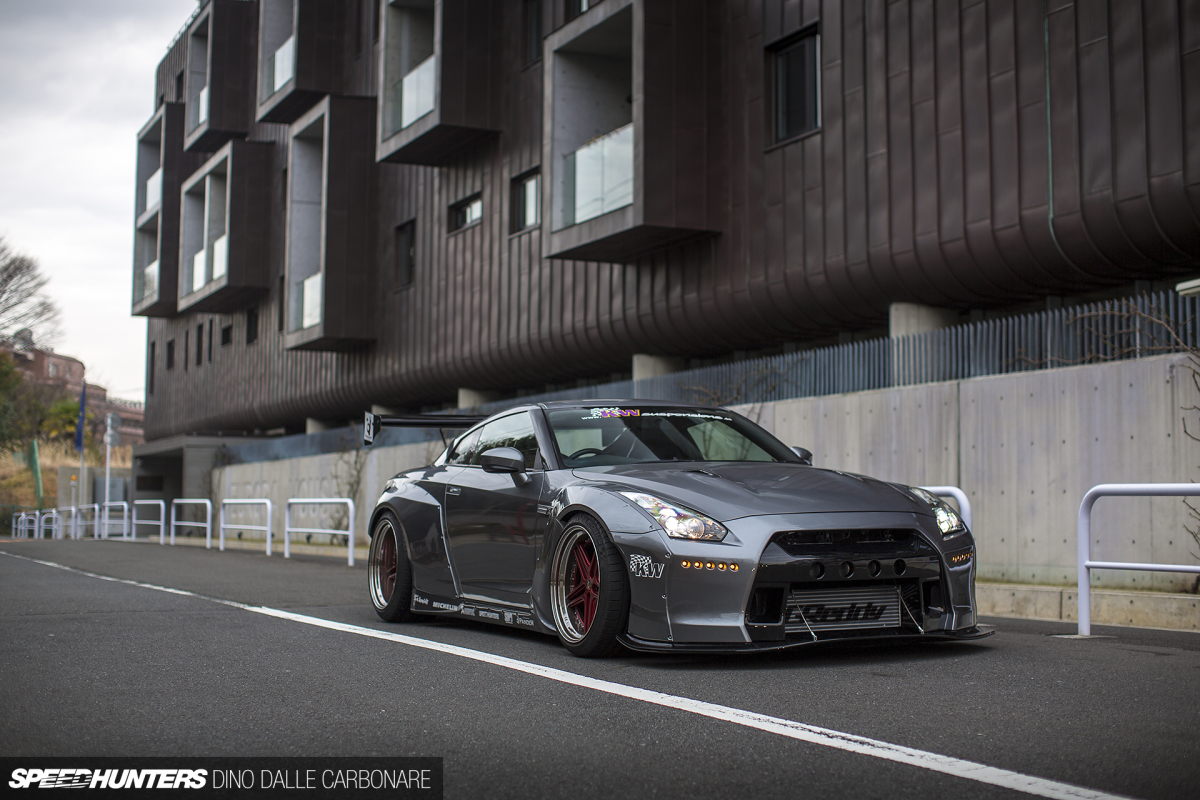 As for the other aspects, I really can't fault any of the additional aero; there was no impact on the drivability of the GT-R. The wheels and tyres aren't that much bigger than stock either, and the bump in offset means the increased front and rear tracks actually seem to make the car more planted through the bends and more reactive to steering inputs.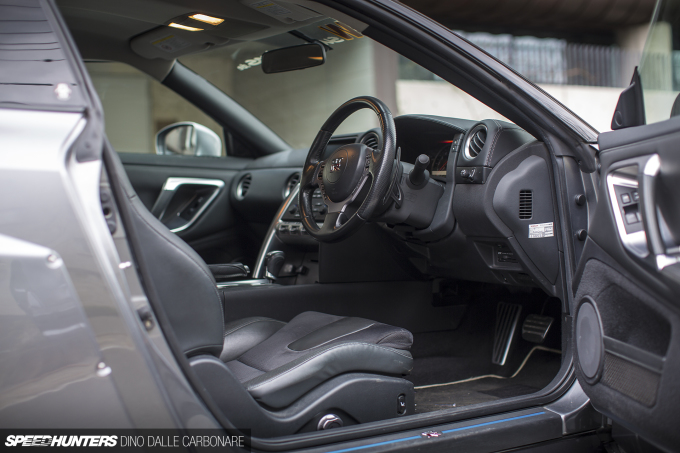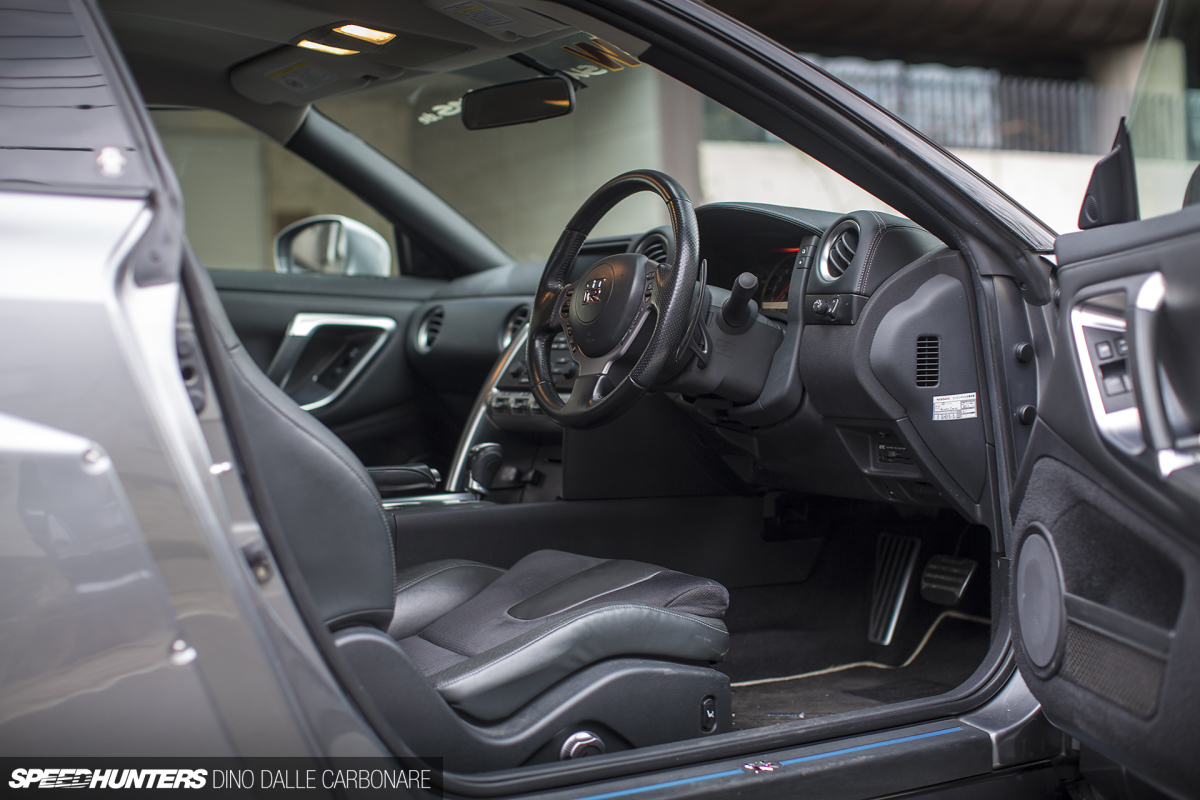 From a front seat perspective, the interior hasn't really been messed with; it retains all of its comfort and sportiness.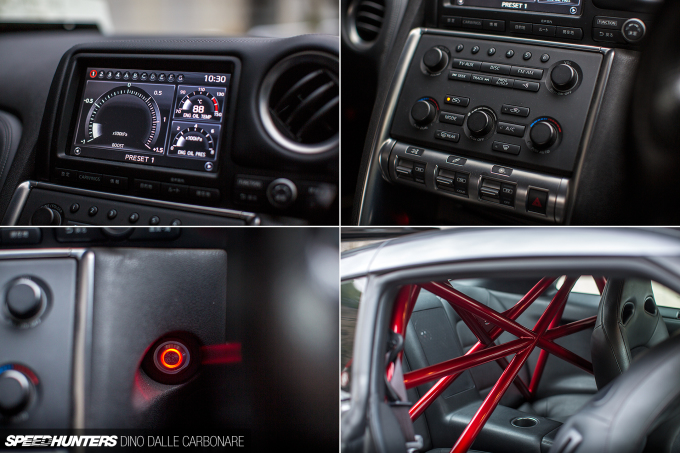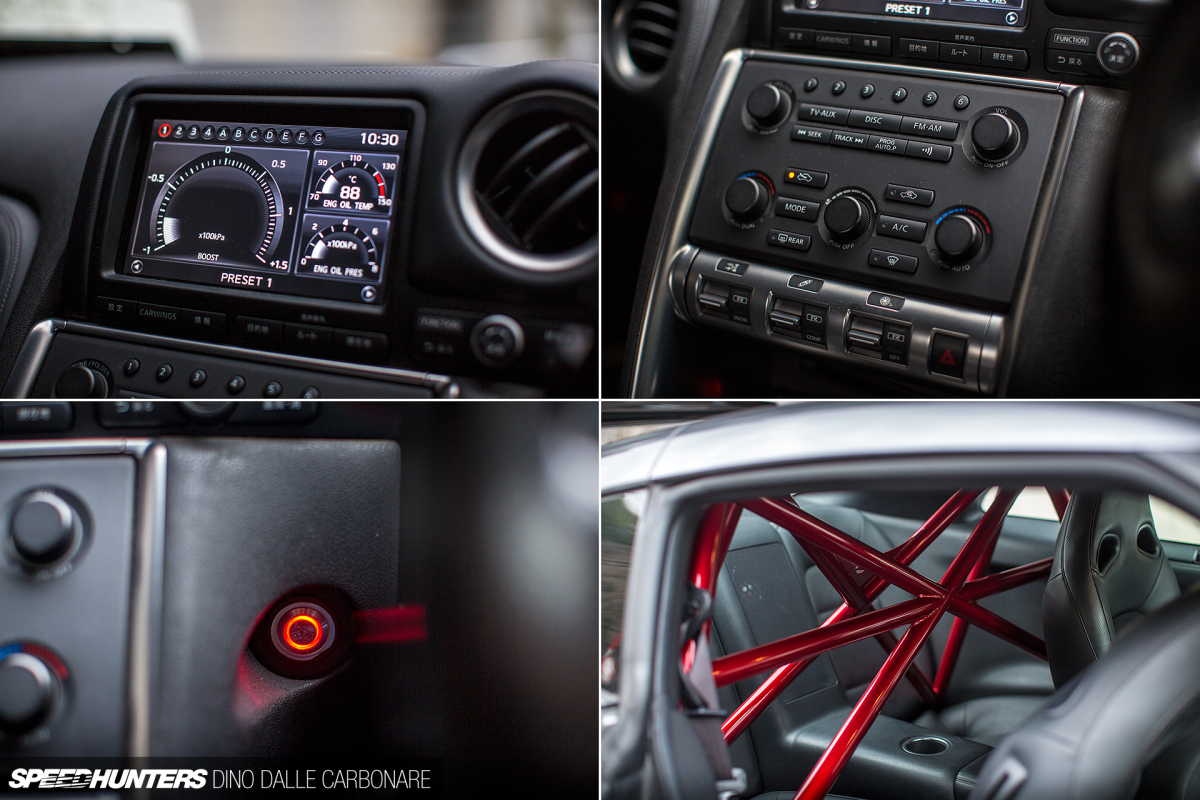 You've got all the toys you would ever need in any type of car, let alone a supercar-slayer like the R35 has become known. That said, this R35 is strictly a two-seater as the rear portion of the interior space has been fitted with a serious looking bolt in half-cage that truly stiffens up the chassis. Then there's that little red button on the side of the steering wheel.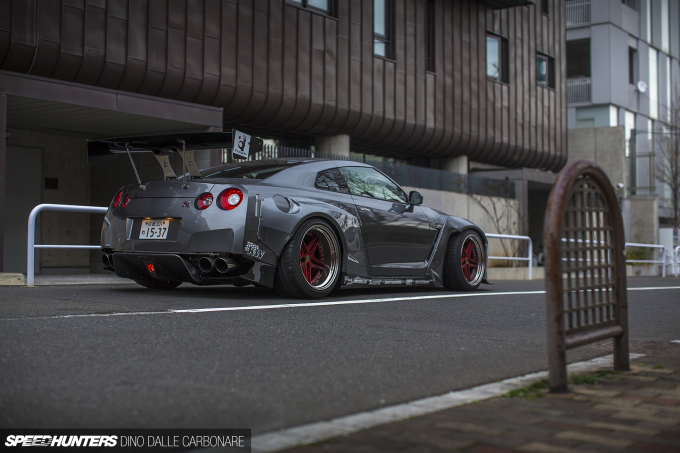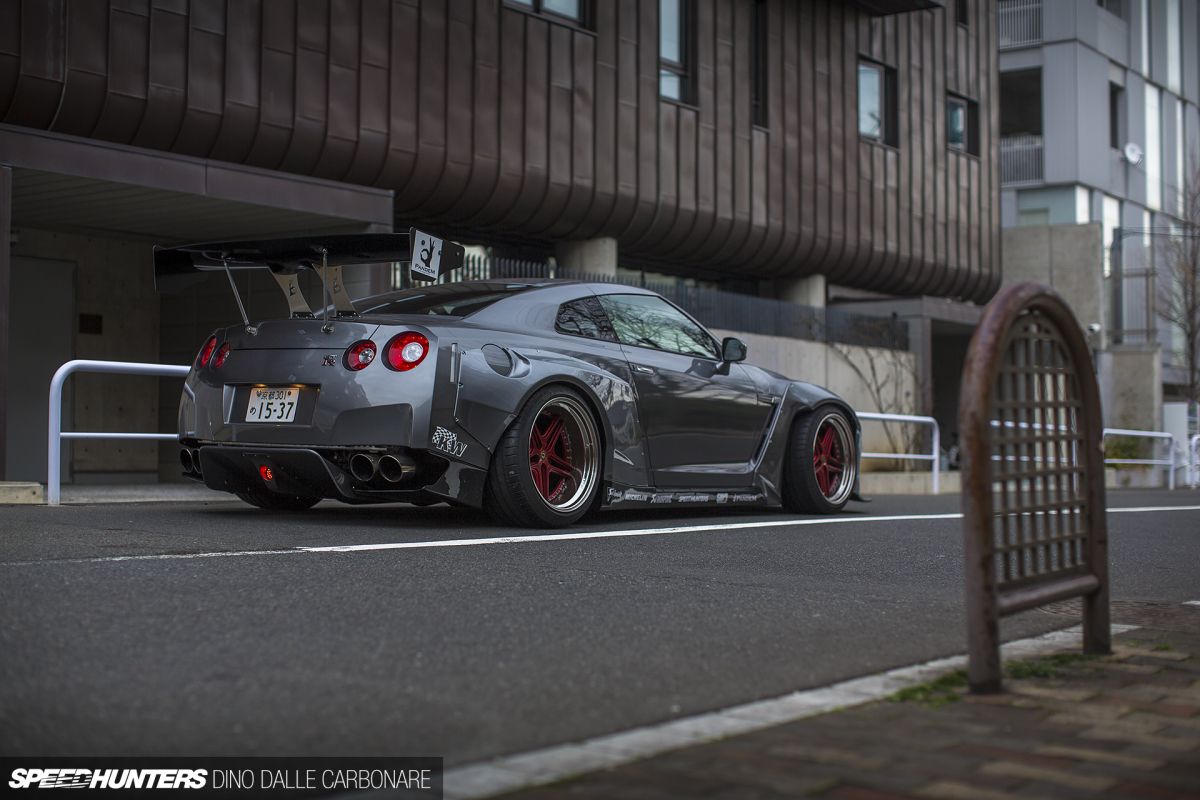 Pressing it actuates the lift system on the KW Variant 3 adjustable coilovers, allowing the R35 to fuse the best of two worlds.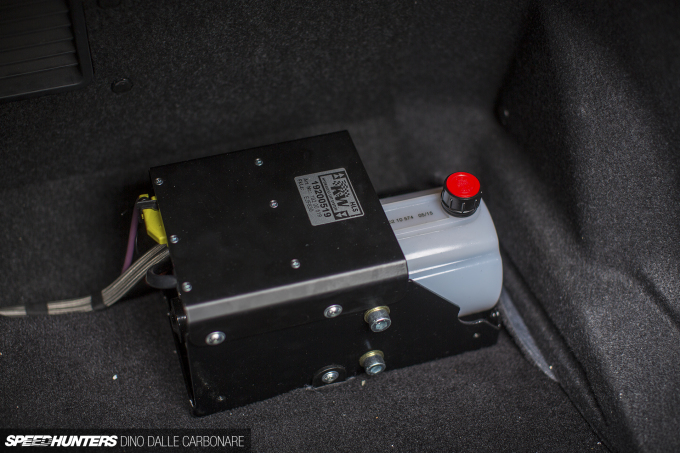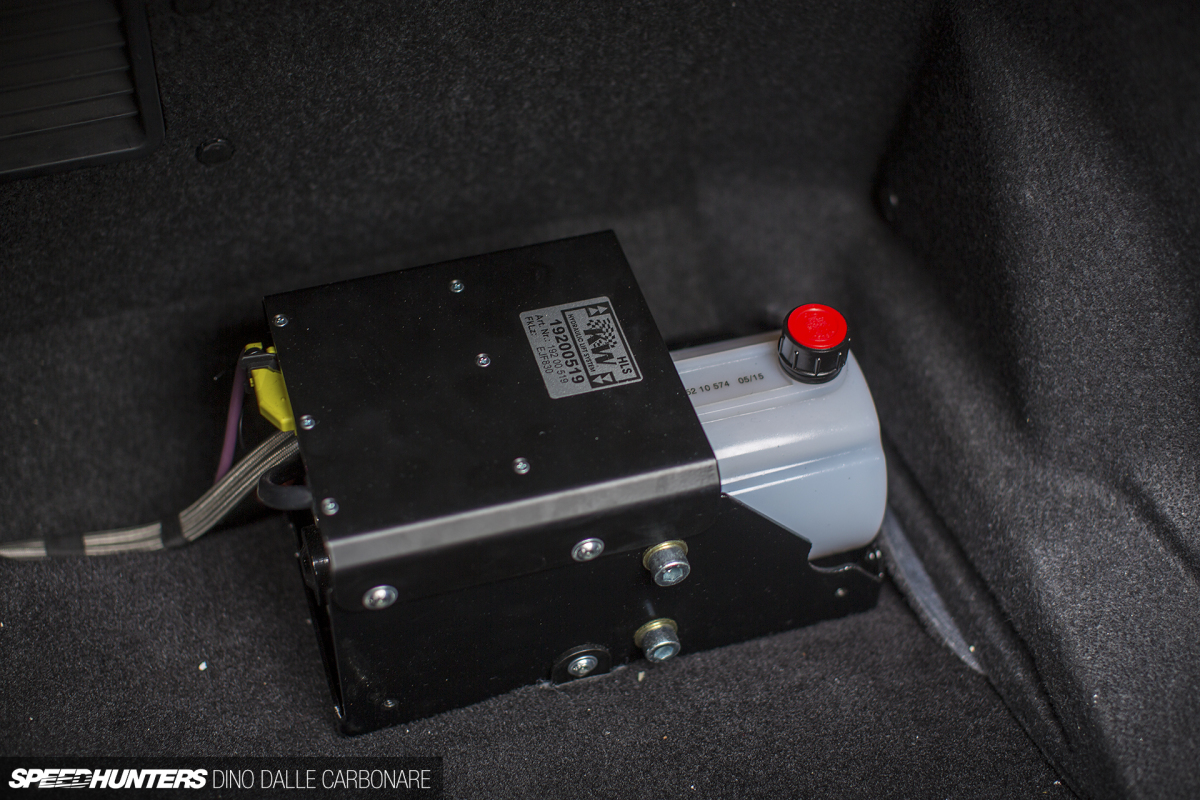 KW's system is hydraulic, and pretty unobtrusive as it consists of a compact pump that can much be hidden away anywhere. It's also very quick and very quiet allowing you to lift or drop the car when needed without worry.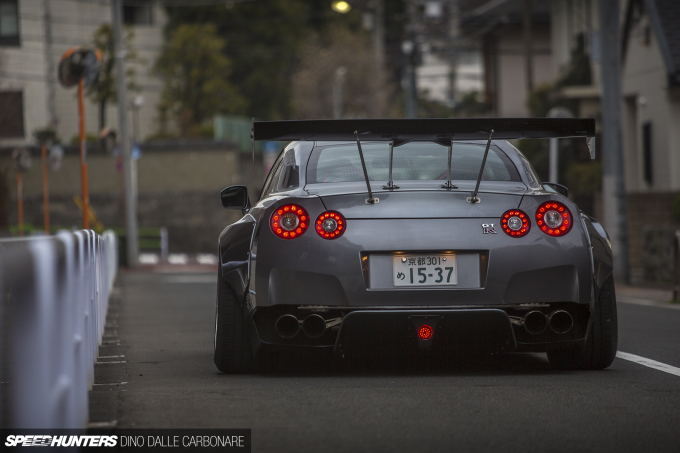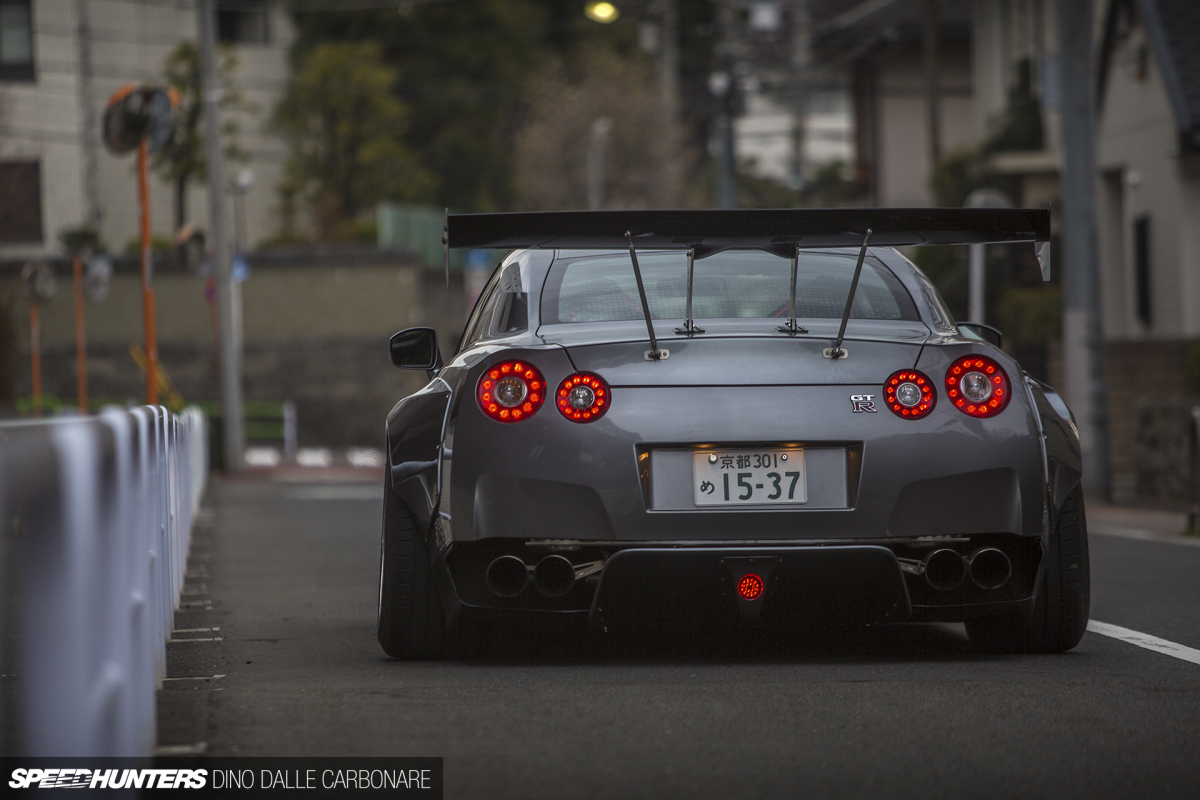 In its highest position, the Hashimoto R35 had no issues tackling steep ramps in underground parking areas and just general manoeuvring around. The lowest setting – as you can see in all these images – is the one you select to look good on the street; you can safely drive around at this height with only the faintest of rubbing at full lock. I get the same amount of rub on my R34, so nothing dramatic.
This was an educational test drive for sure, and one where I learned the tricks needed to pull off that often questioned synergy of form and function.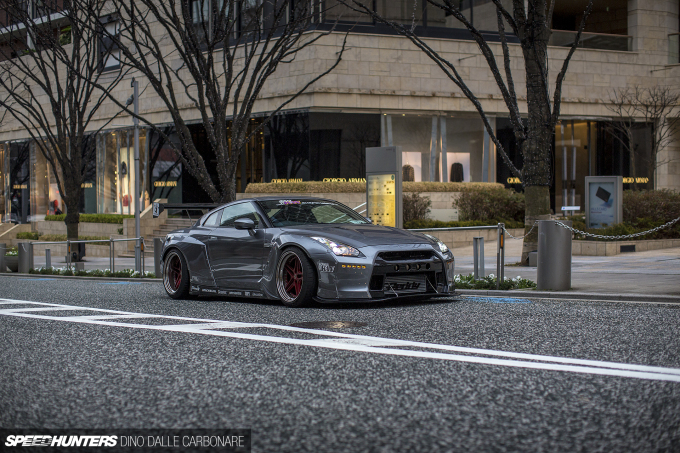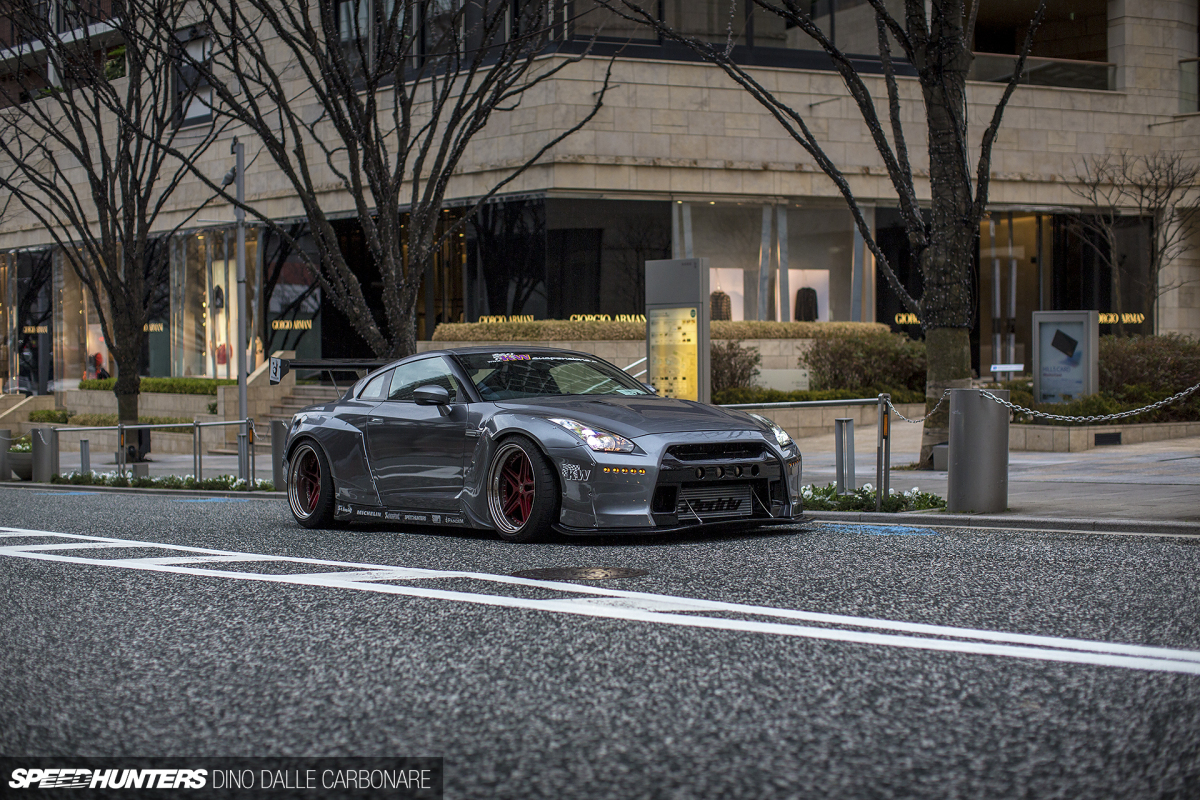 It can be achieved, you just have to think and plan it out a little.
While Project GT-R won't ever be fitted with overfenders, what I dream about at night now is the KW HLS4, which theoretically would allow me to run a track-spec ride height and at the flick of a button lift the car and drive it around without any issues.
Dino Dalle Carbonare
Instagram: speedhunters_dino
dino@speedhunters.com