If the AutoBahn guys and the owner of this Toyota Soarer keep at it, we might be seeing another Under Suzuki in the making.
The evolution sure is there, and to refresh your memories of this Z30 that I was reacquainted with at the recent Rev Speed Super Battle held at Tsukuba Circuit, this is what it looked like around five years ago…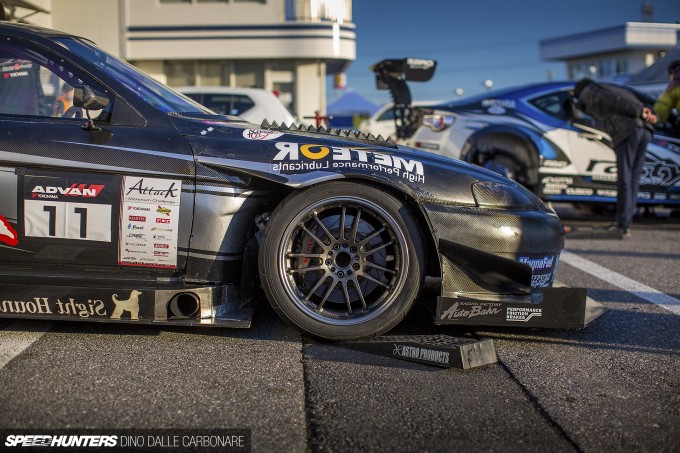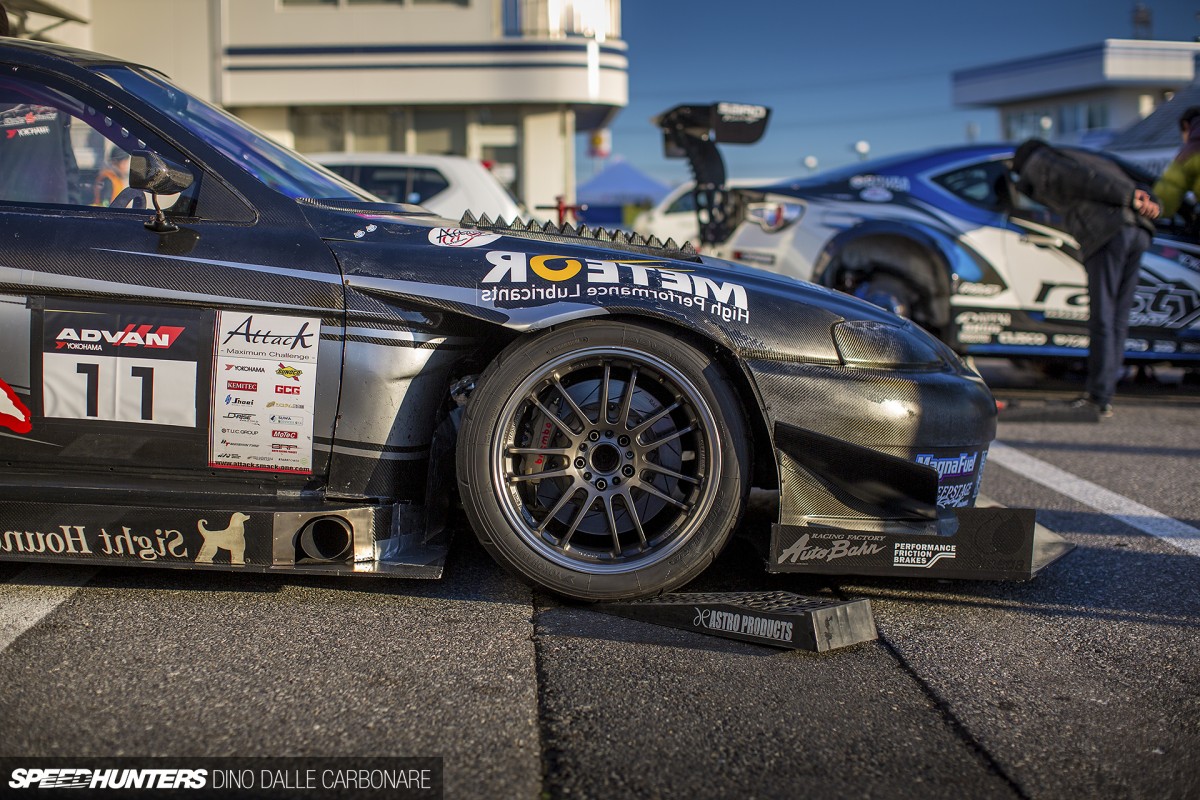 In that first story I did on the car, I remember the AutoBahn team being so happy to have broken the 1-minute lap time barrier – quite an achievement. Five years on though, its owner/driver is now banging loudly on the 56-second door having just clocked a 57.001-second lap.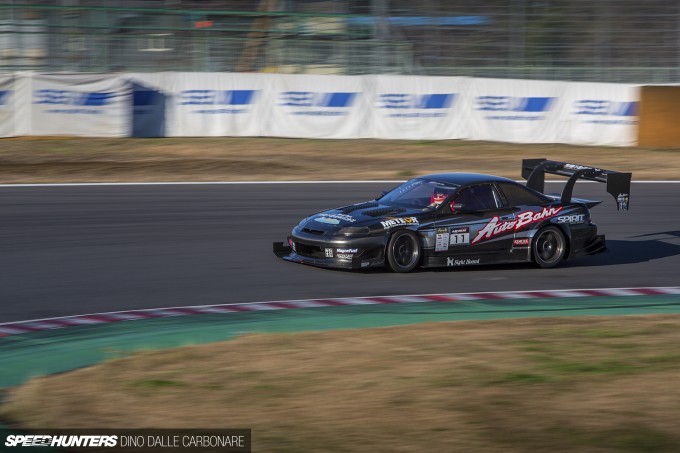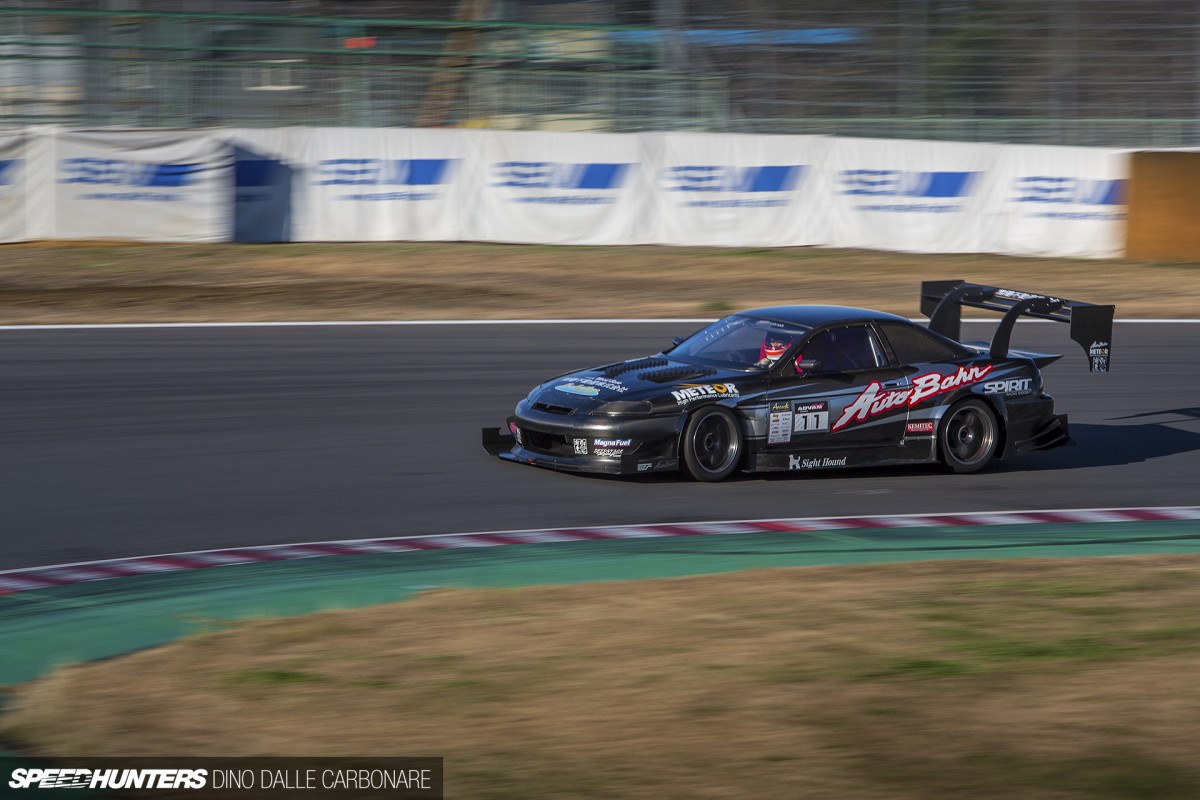 That, my friends, is the fruit of pure dedication, and to do it with such an unusual base for a time attack car makes it all the more cool if you ask me. But as Andrew Brilliant of AMB Aero once told me, don't underestimate the Soarer, because it has a much more aerodynamic body than a Supra for example, and if you do your homework you can get amazing results in the downforce department.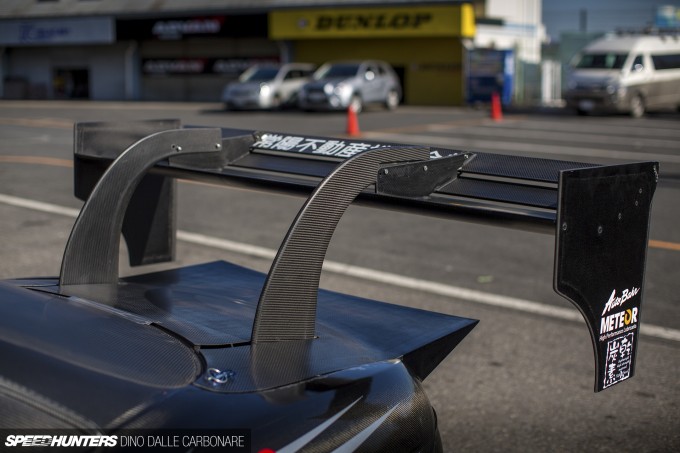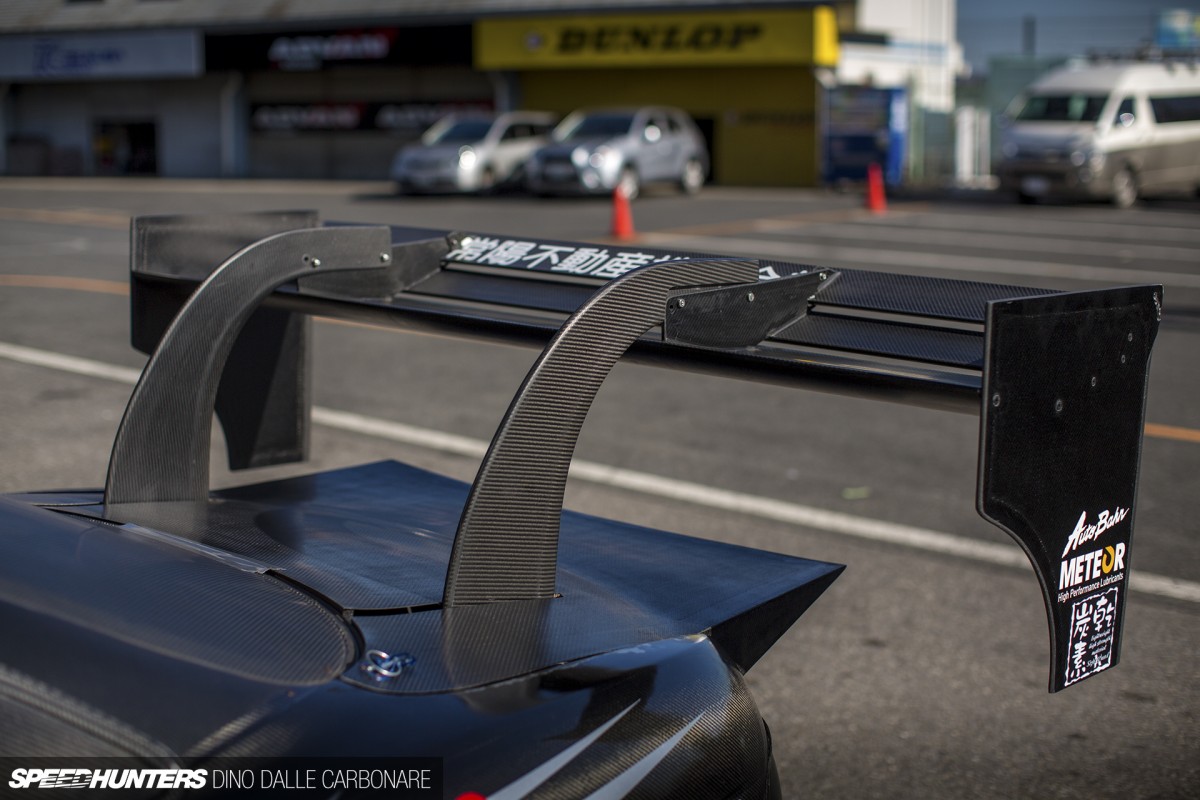 And the aero package has certainly come a long way for this big Toyota coupé, starting off with the addition of this massive wing held in place with swan neck stays.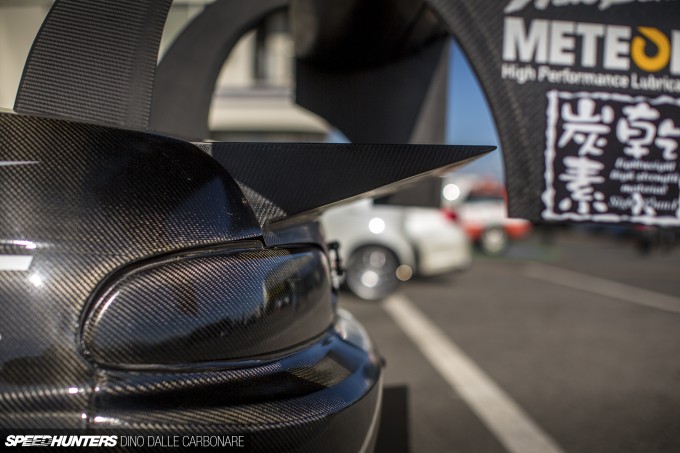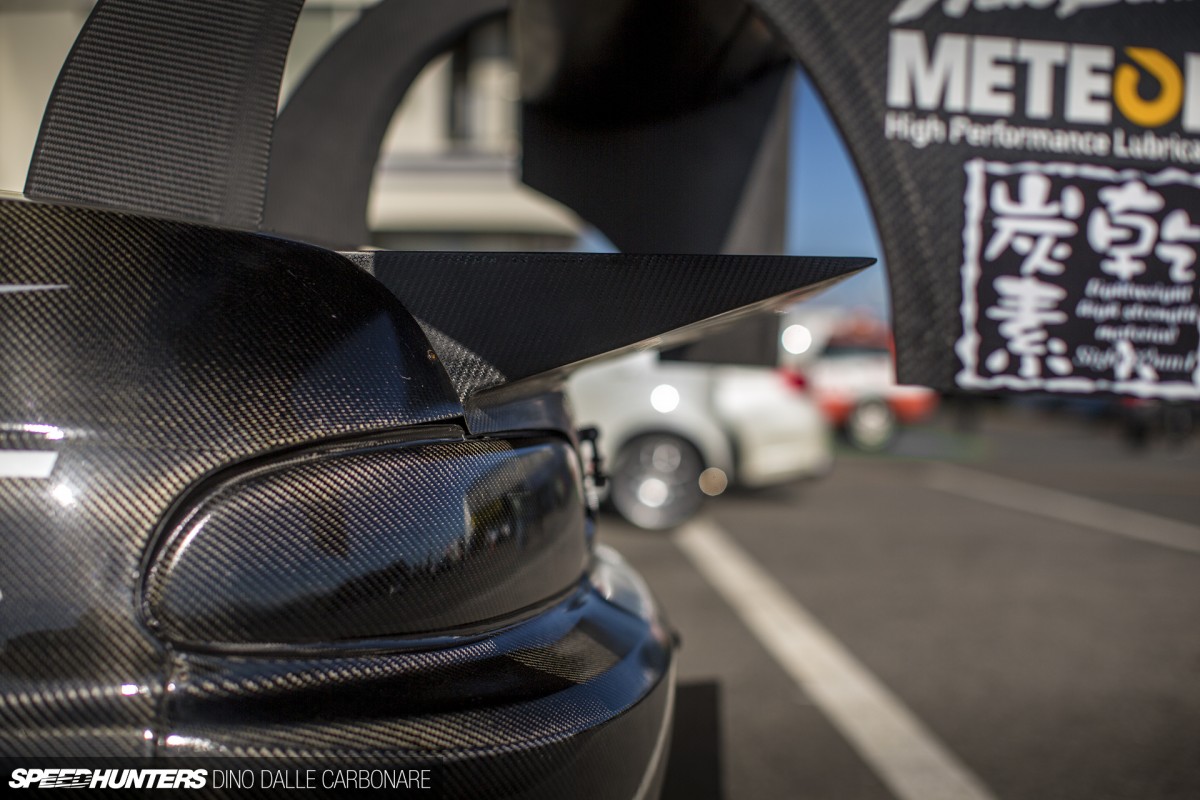 Most of the body work is now lightweight carbon fiber as it is on Suzuki's S15, and AutoBahn has also gone for a rather large extension of the trunk lid to form this pointy lip spoiler.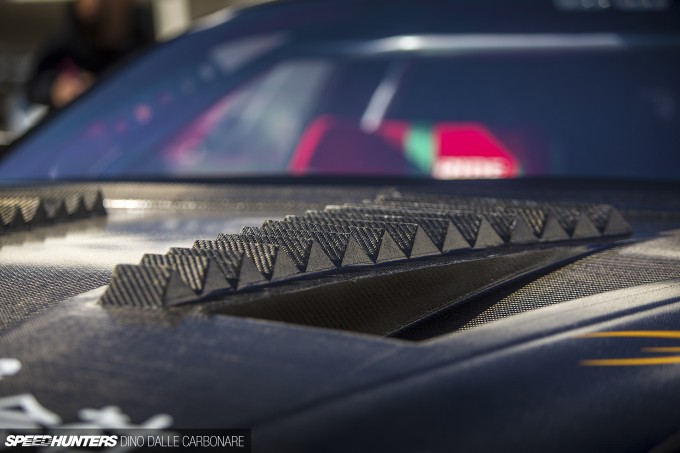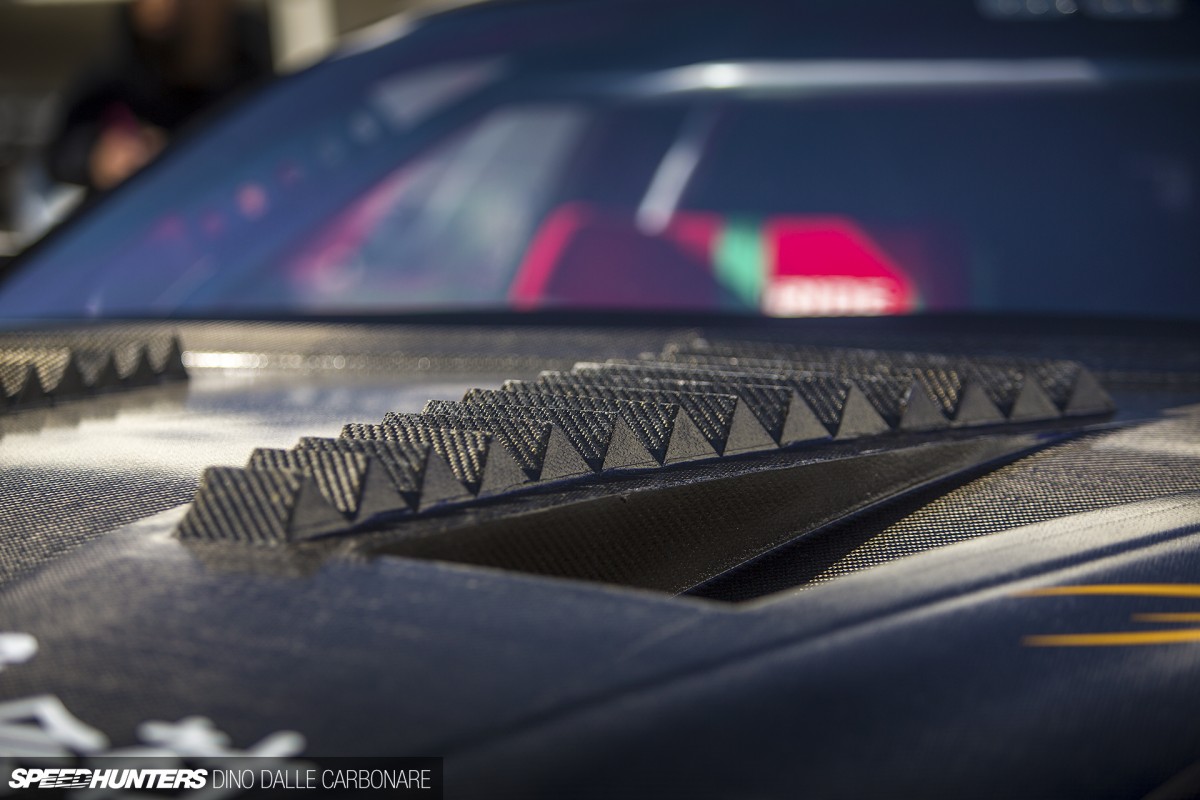 It's always important to flow air in the right amount to the right places, both for aerodynamic effect as well as cooling purposes.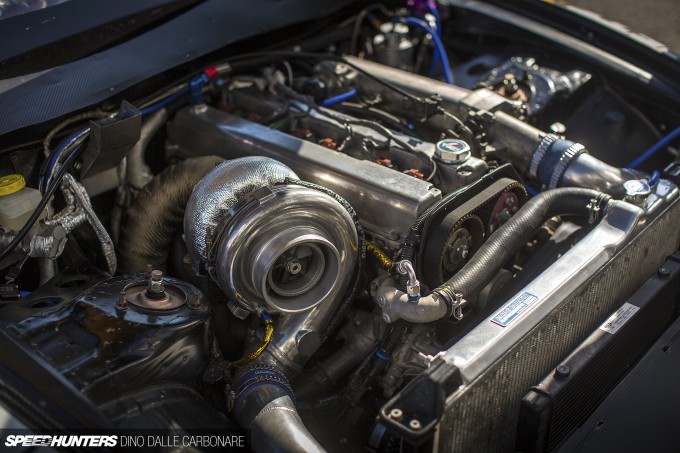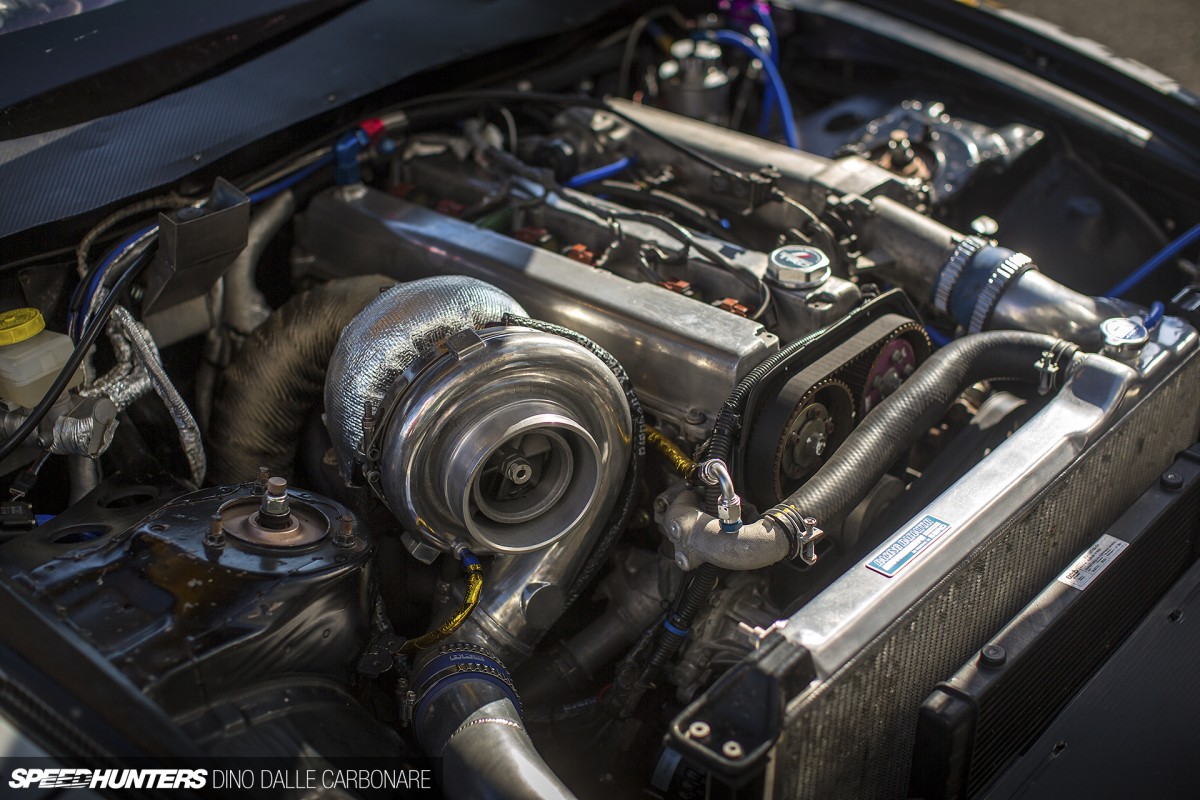 And much cooling needs to be done here as there's one seriously powerful 1.5JZ pushing power to the rear wheels. The AutoBahn guys conservatively rate the big-boosted straight six at "around" 800hp, but seeing this thing lays fat black marks in third gear as it powered out of the faster turns at Tsukuba, hints that power output is more likely well into the four-figure zone.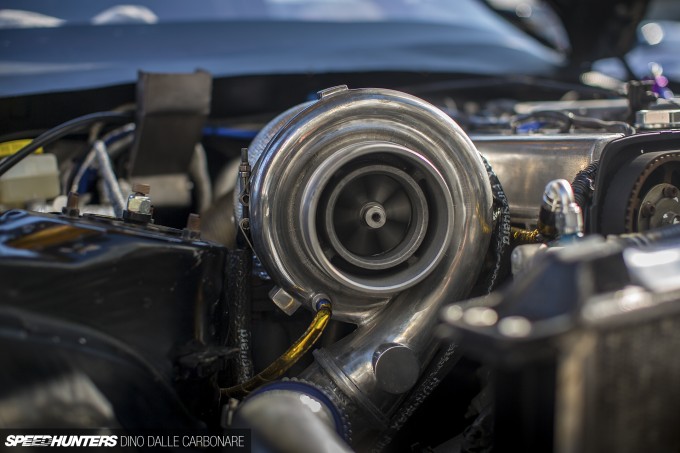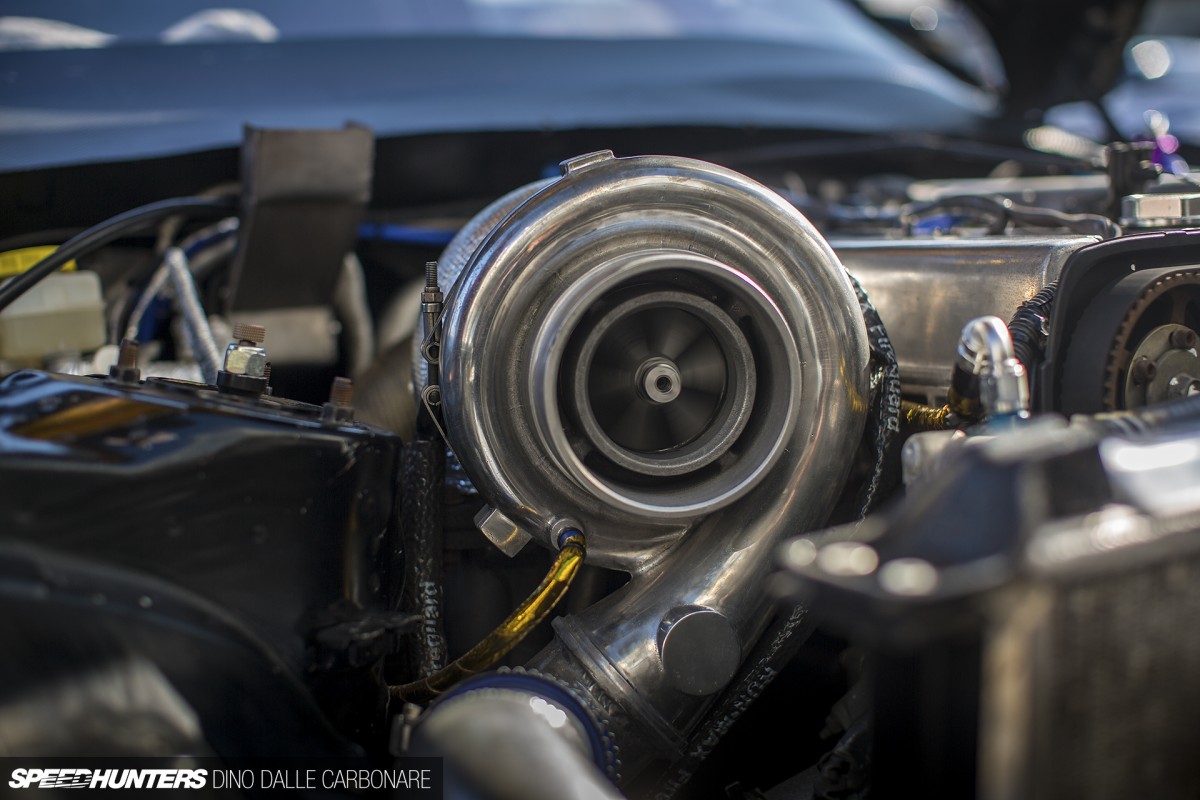 The engine previously used an HKS T51R turbocharger, but this was swapped out after it was discovered that better response and pick up could be achieved with a Garrett-based GCG unit.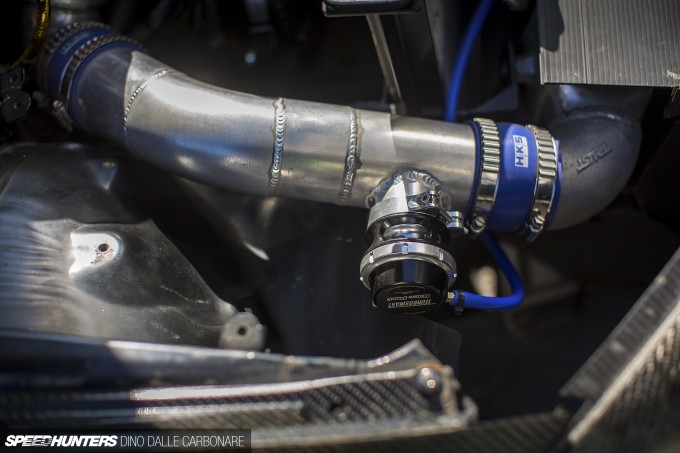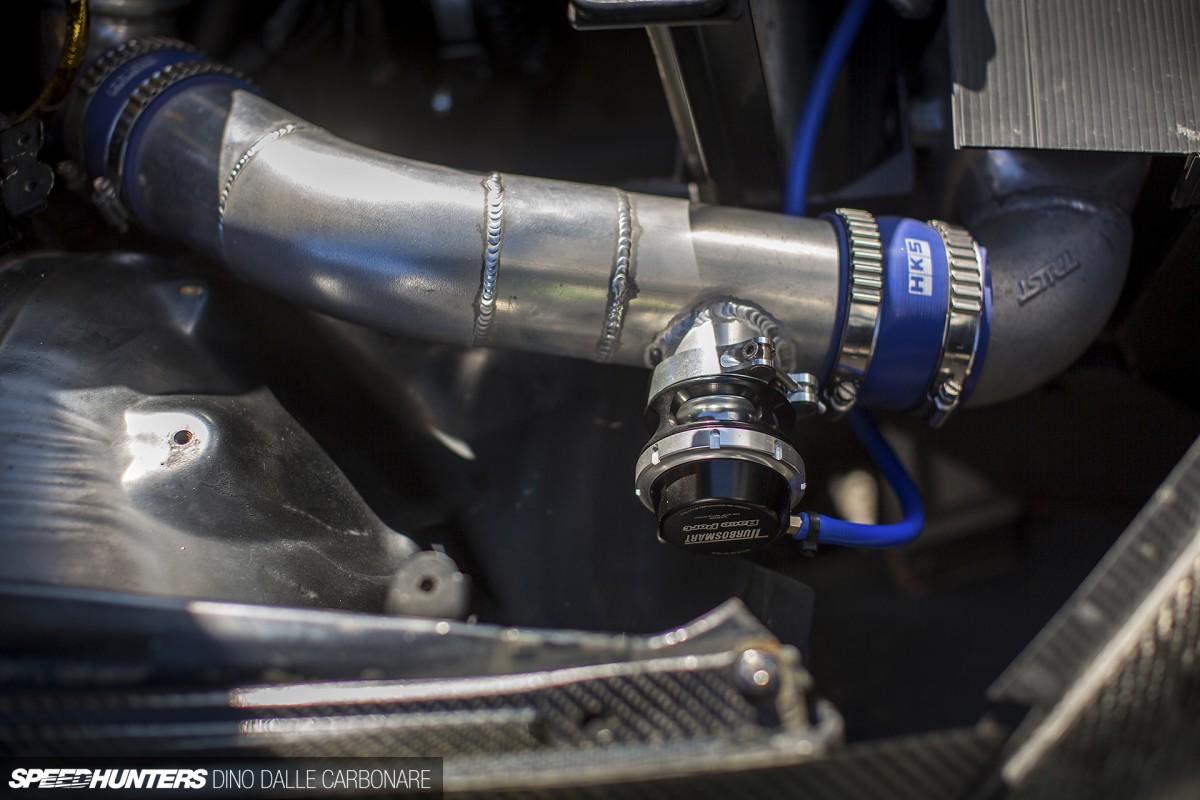 Helping in the response department is a Turbosmart Race Port blow-off valve, and after having recently fitted a pair of Smartports to Project GT-R, I've come to truly understand the benefit this would bring in such a competitive environment where every hundredth of a second counts.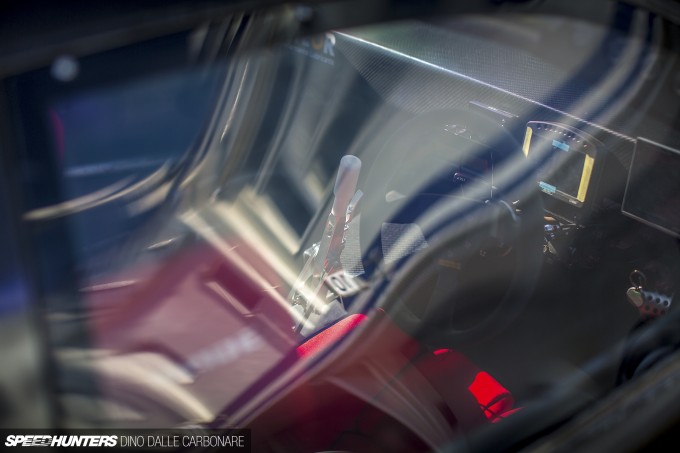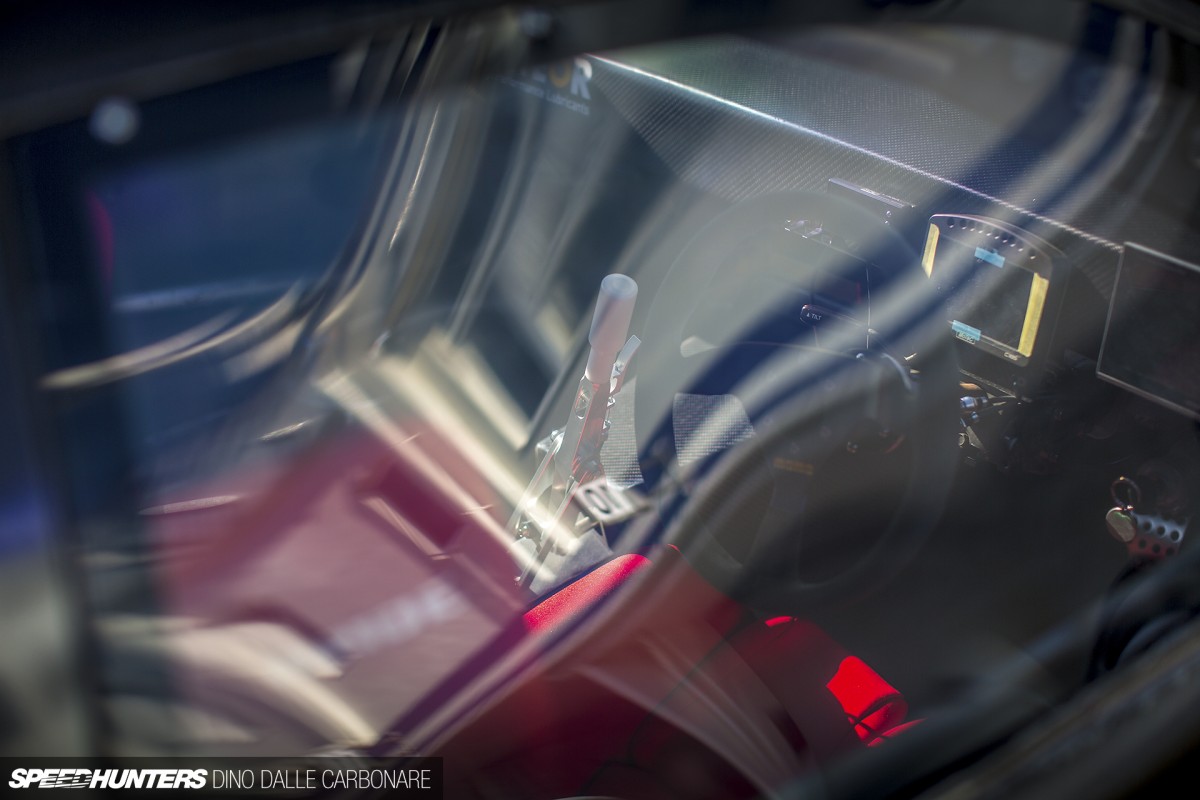 Inside, it's a purposeful affair with a custom carbon dash featuring a MoTeC digital dash display and lap timer, plus a Momo steering wheel and a big chunky lever to actuate the sequential transmission.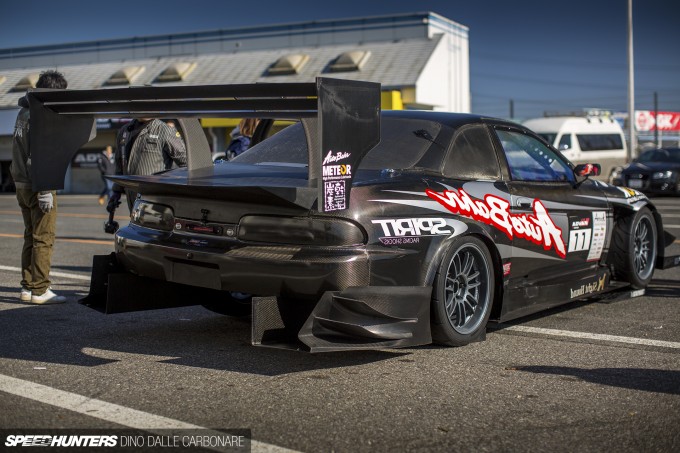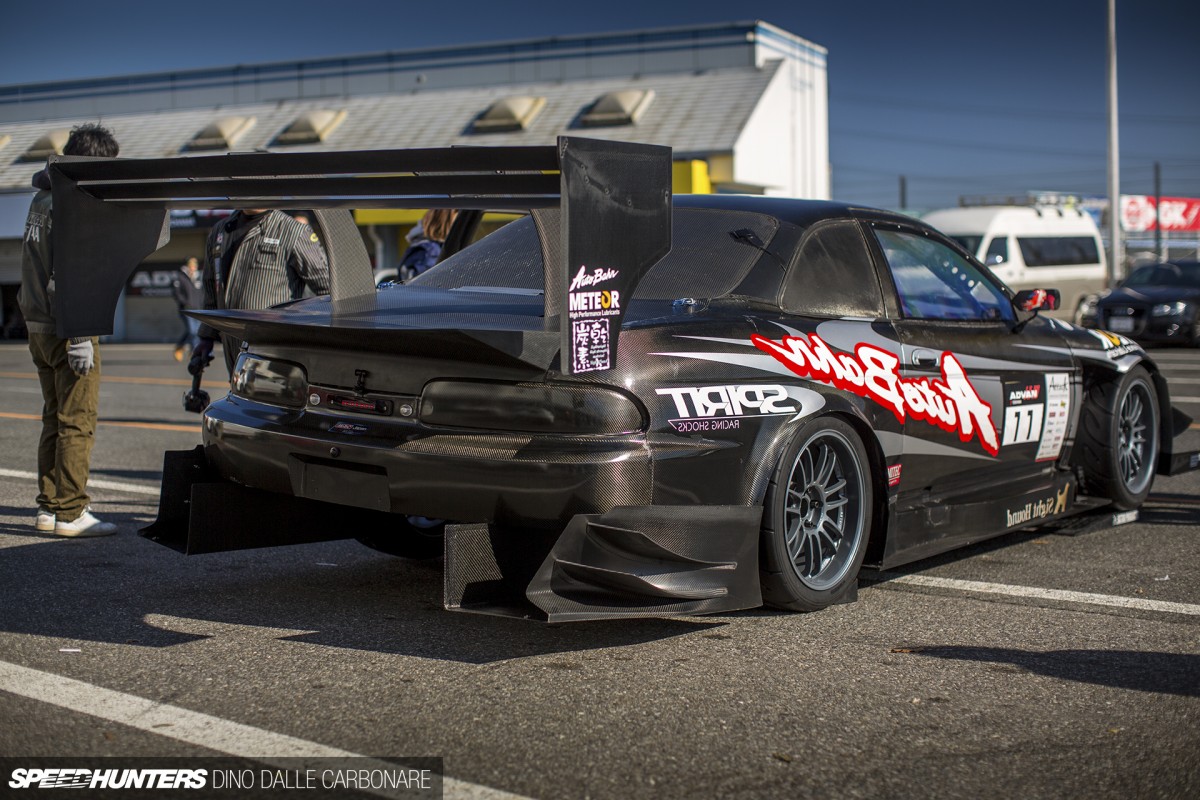 I really do wish the AutoBahn guys the best of luck in the coming months as I know they'll achieve the 56-second lap they're shooting for. I just hope I'm there to witness it!
Dino Dalle Carbonare
Instagram: speedhunters_dino
dino@speedhunters.com