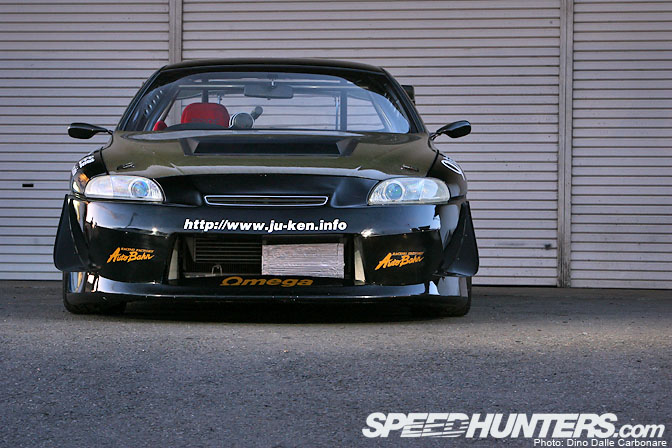 I first saw the Auto Bahn Soarer at the Rev Speed Lap Battle in Tsukuba a few years back and remember being impressed by its close to 1-minute lap times. While we see tons of JZZ30s doing the rounds at drift events across Japan, seeing one prepared for a completely different discipline is quite interesting. I mean if you were going to build a time attack car one would assume you would base your project on a chassis that would yield the best possible performance be it in handling or weight balance. But when I asked Kawai-san at Auto Bahn why they chose a Soarer his reply was very simple, "we just wanted to see if we could do it!"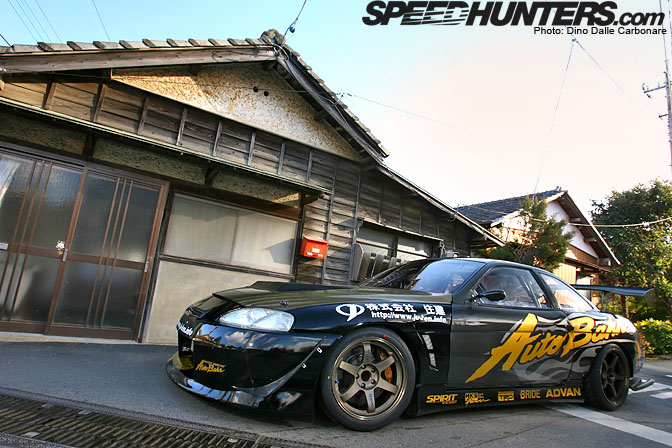 The JZZ30 belongs to a friend and customer of Kawai-san, who over the years has been slowly modifying his car, creating a pretty potent street car. But, as it often happens, a point came where he decided to go all out, curious to see just how fast he would be able to make it.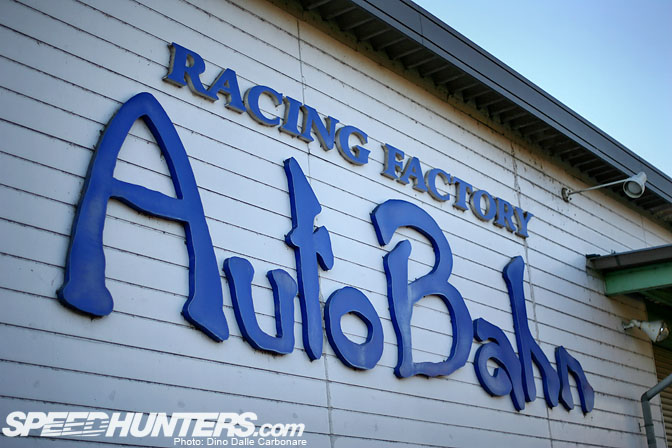 Auto Bahn is a well known name in the tuning industry, making their mark back in the hay day of the drag racing scene throughout the nineties, specializing in GT-Rs and Supras but pretty much able to extract more power from anything on four wheels. They are located in a quiet countryside town in Ibaraki-ken, busy working away on countless projects.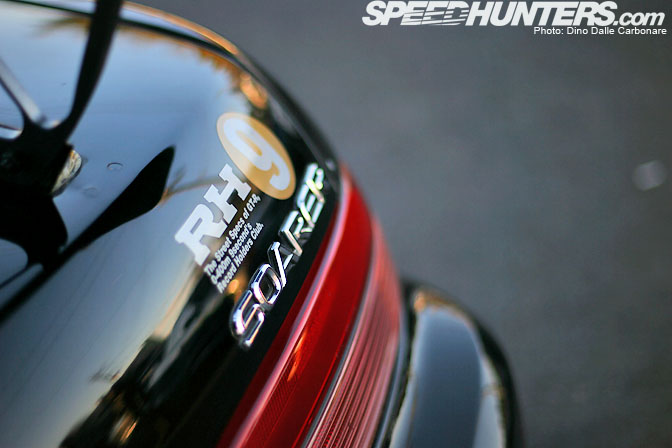 They are part of RH9, a very sought after membership of a special union of Japanese tuning shops, so you can expect their level of work to be of the highest level…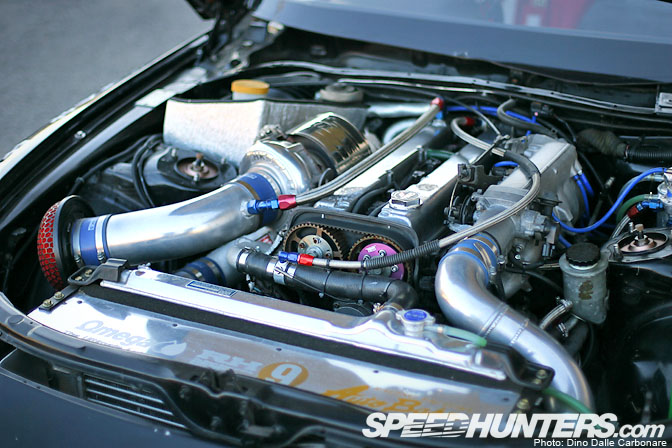 …something that becomes apparent once you look at the engine. The 1JZ the Z30 Soarer comes with is a great motor, extremely strong and one that can take as much abuse as one can throw at it, pretty much the reason 1JZ-powered cars are some of the most popular in the drifting world. But both the owner and Kawai-san knew that they needed to take things one step further which is why the 1JZ head, with its variable valve timing and already upgraded HKS camshafts, was mated to a 2JZ block, creating what is known as a 1.5JZ. The extra 500 cc in capacity would help give a fuller torque curve but to guarantee that the bottom end would be bullet proof, 1 mm oversized HKS pistons and HKS H-section connecting rods where fitted. Probably the most unique thing about this motor is the high compression ratio of 9.5:1, helping spool up the rather large…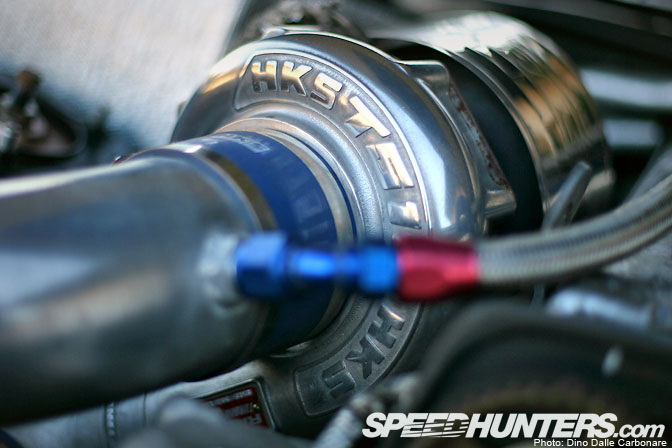 …HKS T51R turbine and give a more responsive throttle feel. This was precisely the main goal of this engine, obviously able to produce enough power, but offer a smooth and progressive mid-range torque curve to help dose all the performance at the circuit. And boy is there a lot of performance! 720 HP and 680 lb ft of torque, the latter the most important number when trying to shoot out of a corners efficiently. The Hollinger 6-speed sequential transmission and OS Giken triple plate clutch take care of sending drive to the rear Cusco 2way LSD, then it's up to the Yokohama semi slicks to get all that twist down onto the black stuff.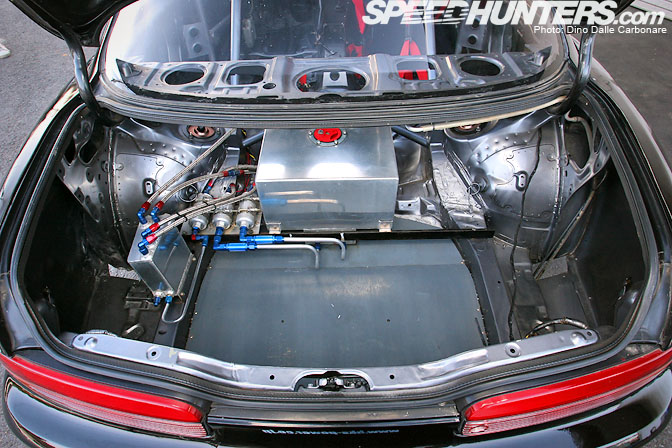 No short cuts were taken in the creation of this Z30, the whole chassis was stripped down to the bare metal, spot welded throughout and stiffened by a custom roll cage. For better weight balance the Kinokuni 30 L racing fuel cell has been positioned between the rear suspension turrets. Three Bosh fuel pumps take care of sending the fuel to the six 850 cc/min injectors while an HKS F-Con V Pro handles engine management.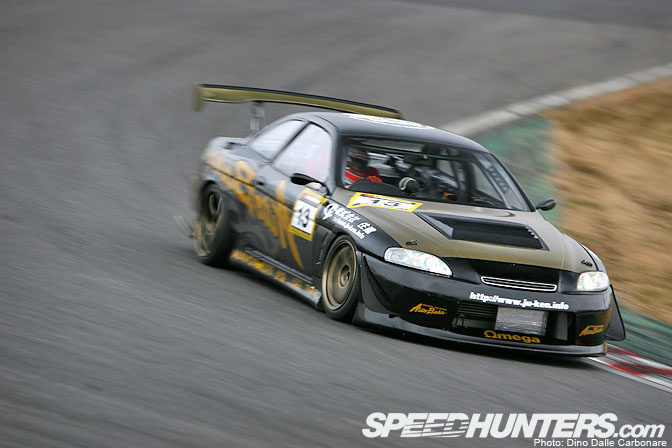 I recently bumped into Kawai-san at Tsukuba where he was out with the owner of the car for a bit of fun at the Omega Oil track day. The car has already managed to record a 59″681 and they will be trying to get into the 58-seconds this year. The biggest issue with the Soarer is traction, only when the tires are fully warm can the driver really unleash the full fury of the 1.5JZ.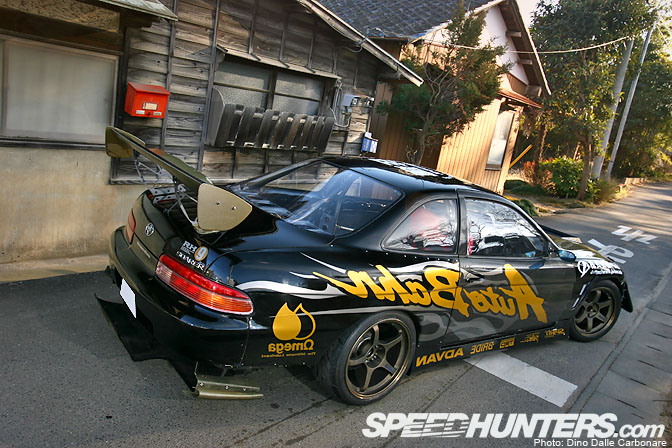 The exterior is a mix of readily available aero parts like the Origin front bumper and T&E skirts, along with custom parts like the Auto Bahn wider front and rear fenders. What really gives the car a time attack feel however is the Auto Bahn rear diffuser…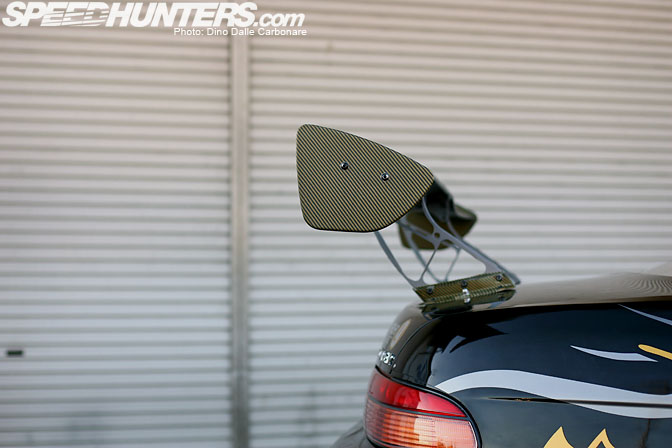 …and RDD carbon-Kevlar wing. A lot of carbon is uses throughout the car helping shed weight from what was once a luxury cruiser, things like the TBO doors and Rasty carbon-Kevlar hood.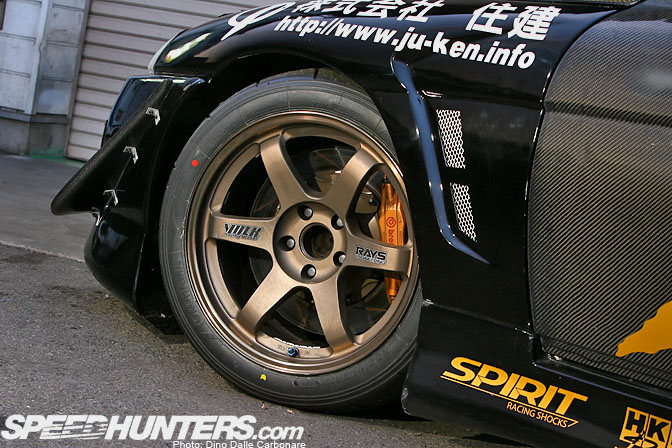 The Soarer employs a multitude of adjustable Ikeya Formula suspension arms and links along with Spirit racing dampers for the ultimate grip set-up. Brembo F50 calipers and 355 mm 2-piece discs fit snugly inside the 10Jx17″ front TE37s…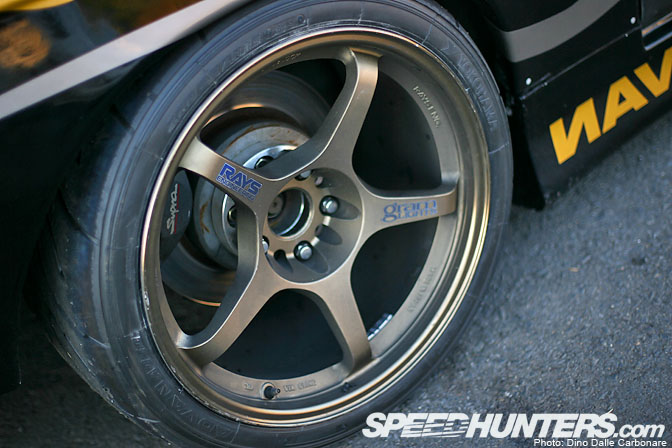 …while JZA80 Supra calipers and rotors are used at the rear together with larger 10.5Jx18″ Gram Lights 57Pro. Advan A050 is the tire of choice, 225/40/ZR17 up front and larger 265/35/ZR18 at the back.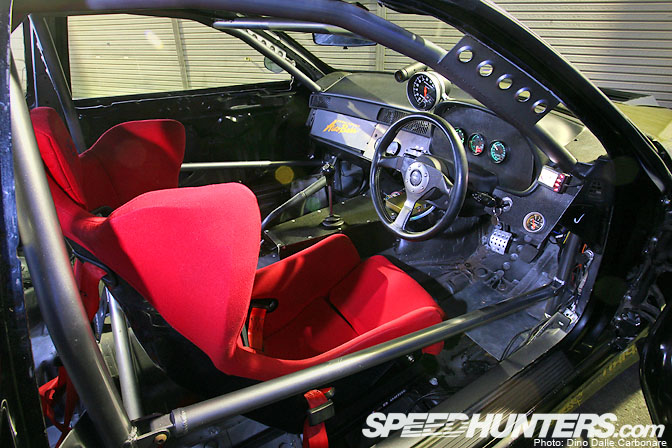 The interior is pretty functional; most of the dashboard is rebuilt and dotted with GReddy instrumentation and a rather large Sport Comp Auto Meter rpm gauge with shift light.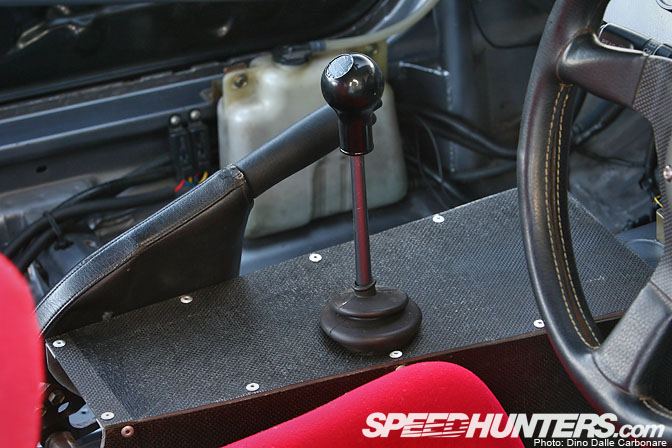 A dry-carbon console has been created around the transmission tunnel from which the Hollinger's shift lever pops out from. This transmission is a big part of why this Soarer is so fast on track, allowing for instant shifts without any drop in boost and therefore power.
It might be quite the handful out on track but Kawai-san at Auto Bahn has really created a JZZ30 like no other.
-Dino Dalle Carbonare