Where Racers Call Home
For well over two decades, the Rev Speed Super Battle has been the event that kicks off the time attack season in Japan. While most racers around the world put their cars to sleep for the winter, the Japanese do the opposite. This is the season that tuners and hardcore track racers take the entire year to get ready for, as from December all the way to February, the climate at Tsukuba Circuit couldn't be more perfect.
It's cold – very cold at times – but most of the time we are blessed with the clearest skies you can possibly imagine, which means the sun comes out and warms the track surface just enough to keep semi-slick tyres performing at their best for a lap or two. Air temps hovering around zero and at times below it means highly-tuned engines couldn't be happier, so with two very crucial parameters taken care of it's just down to the drivers.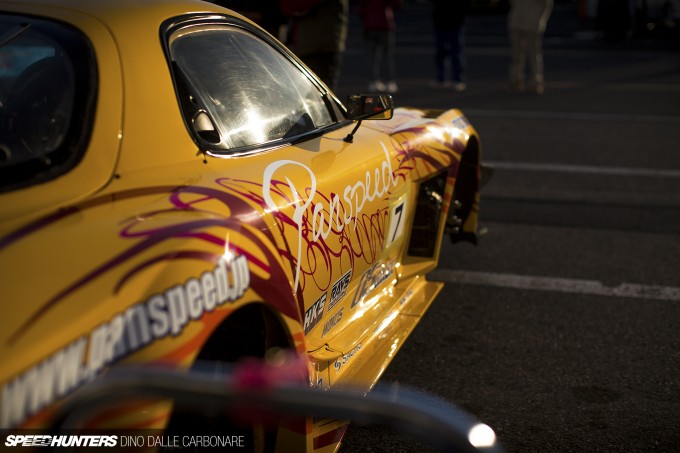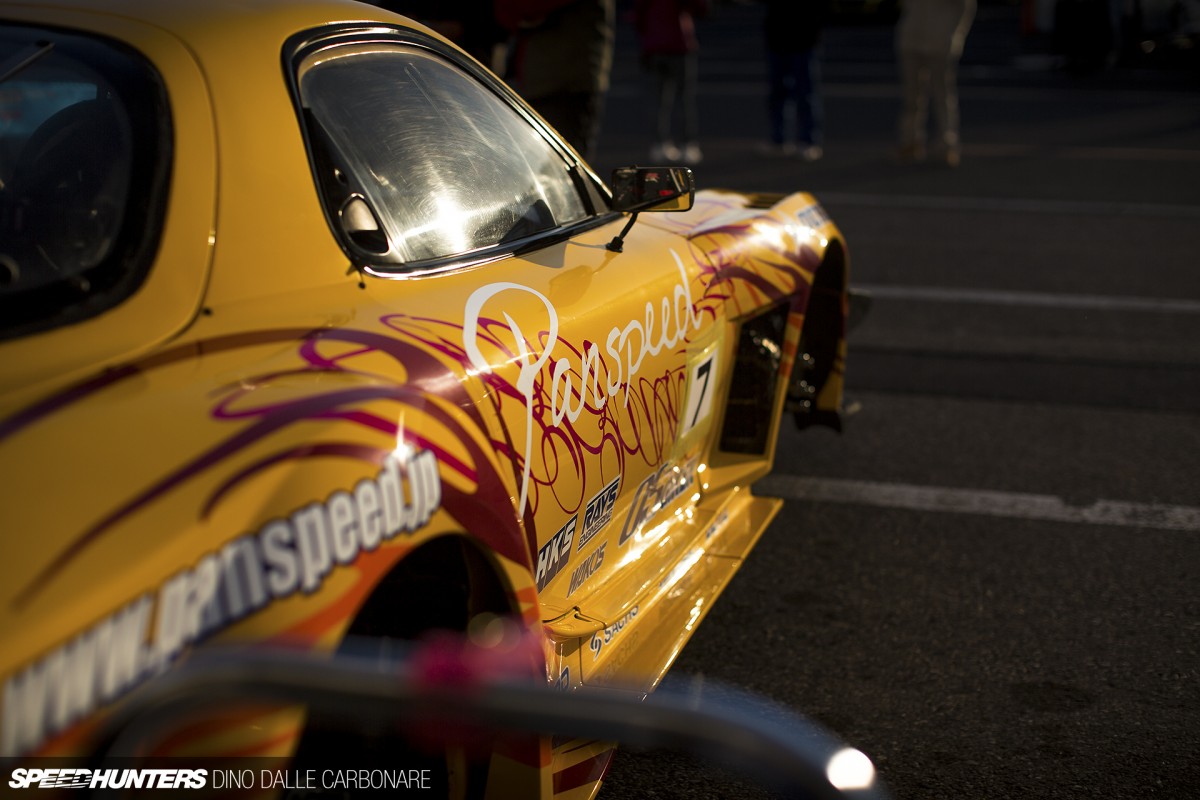 And as it is every year I attend this event, the feeling couldn't have been more different this time around. It's almost as if the tuning shops are now taking a 'back to basics' approach to their cars, no longer concerned about going for the track record which is something that Under Suzuki – with a decade's worth of dedication – has pretty much called his. And he wasn't present if you are wondering – the Scorch Racing S15 Silvia is in need of a new engine, so there are doubts whether we'll see him out this season at all.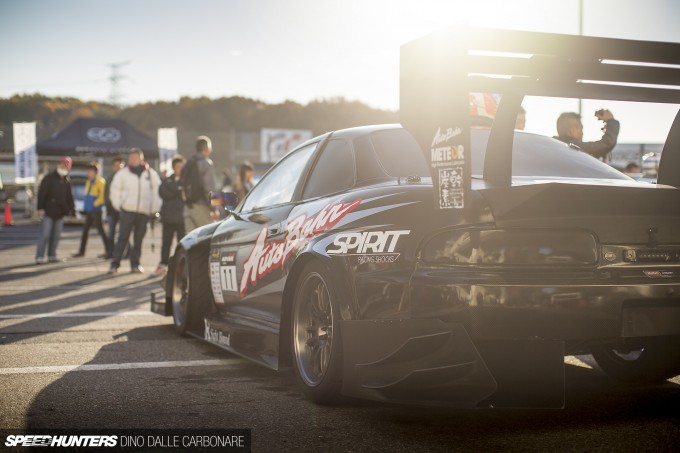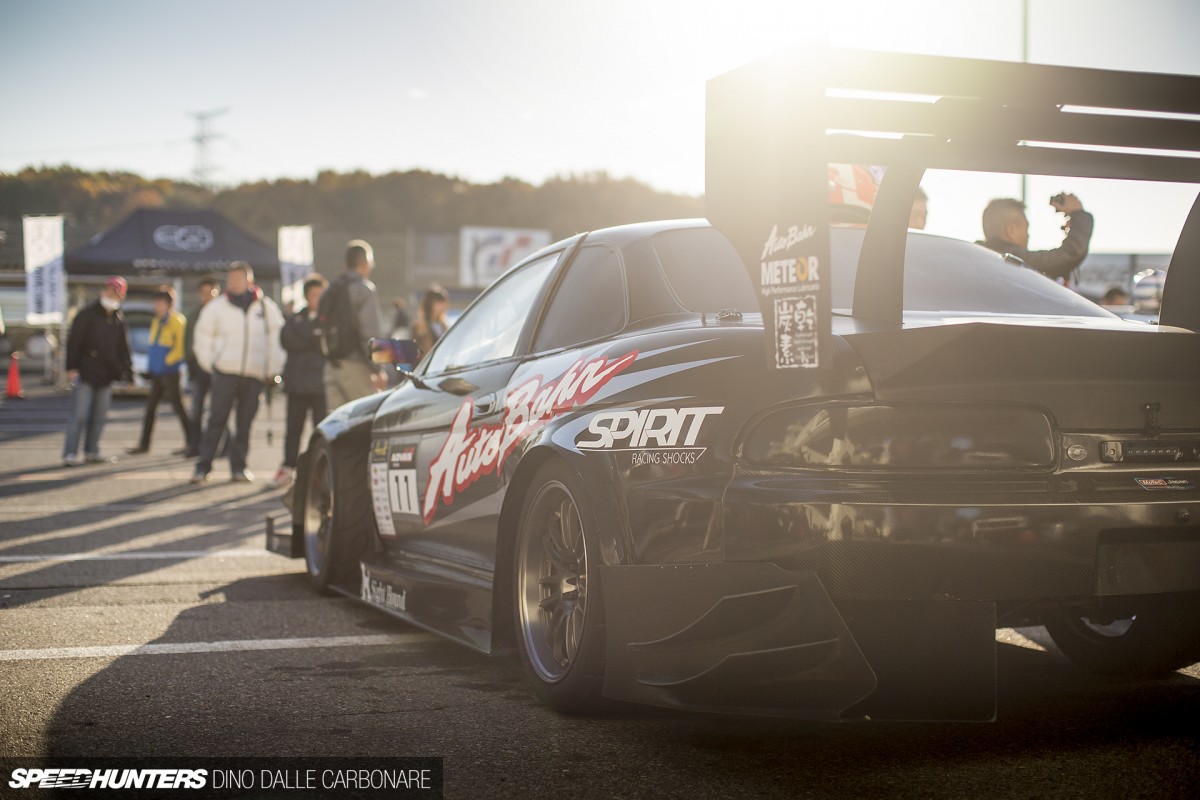 No, I distinctly got the impression that most shops were just out to do their own thing; progressing the cars they've been working on for so long and hoping for the best. And that's a great approach, because there's not much point blowing silly budgets attempting to hunt down Suzuki. The guy has the best people in the business working with him, and he is just beyond reach for pretty much everyone in Japan right now. If there is someone out there that could get close, they certainly haven't stepped up to the challenge yet. You could say then that Super Battle has gone back to what it was originally always about – a test event for cars, parts and setups that tuners and their customers work on throughout the year. And that makes it a hell of a lot of fun to watch.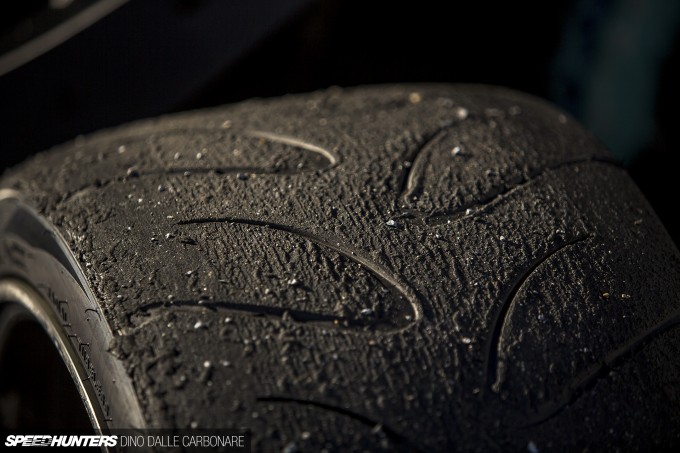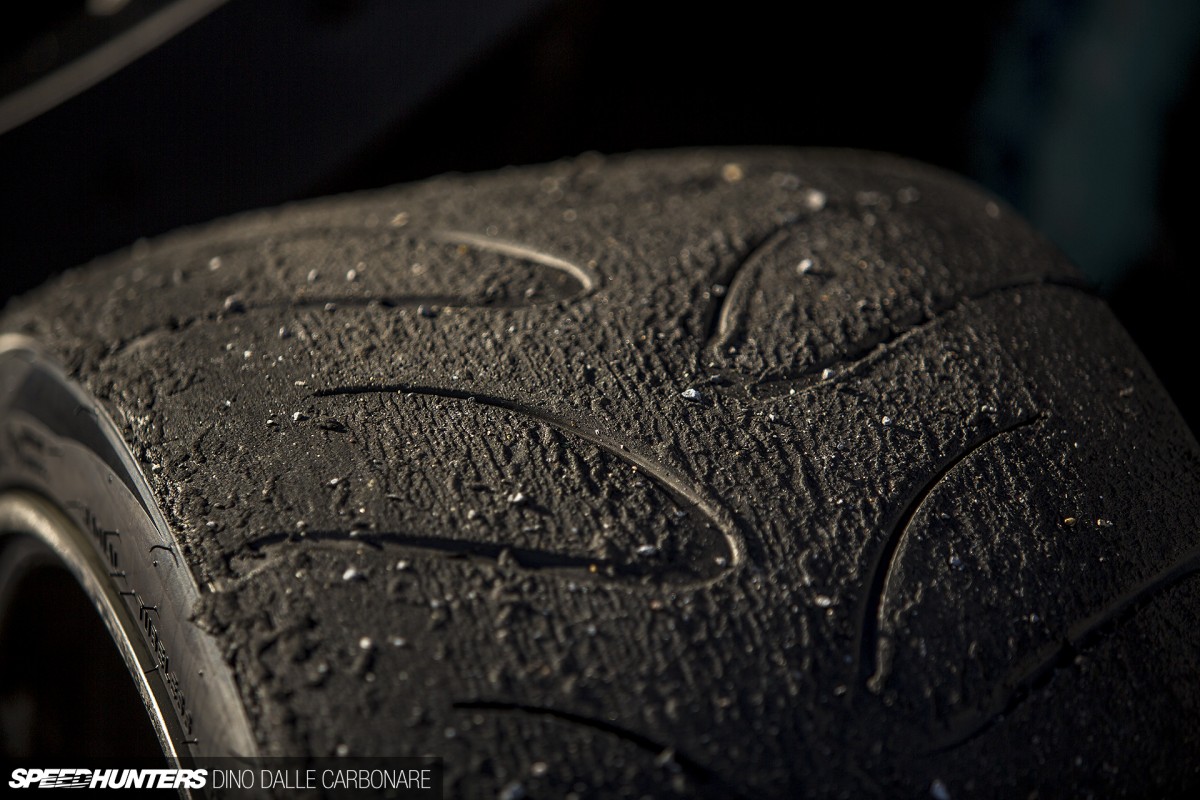 Aside from aero, which some have embraced more than others in Japan, one of the biggest improvements to hit this scene is in the tyre department. Performance tyres seem to getting better and better, and manufacturers are catering to the enthusiasts and pros alike with stickier compounds designed to work their best for those few hot laps that most are able to put down during a 15-20 minute session. It's interesting to see how teams are really giving importance to tyre prep and temperatures too, and many of them at Super Battle were using warmers to ensure rubber was up to the right temperature pretty much from the get go. Every detail counts!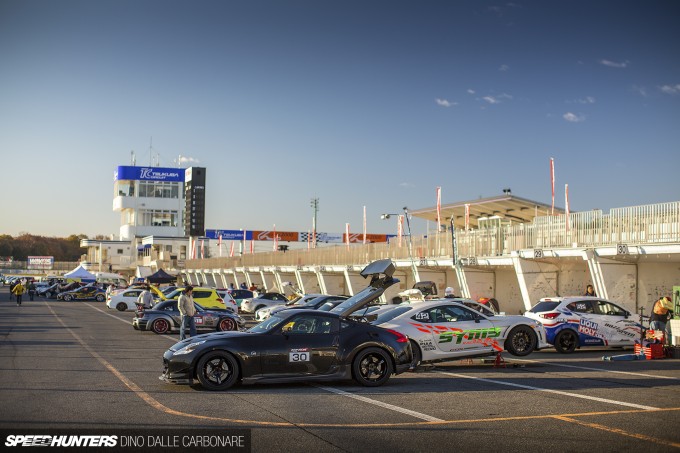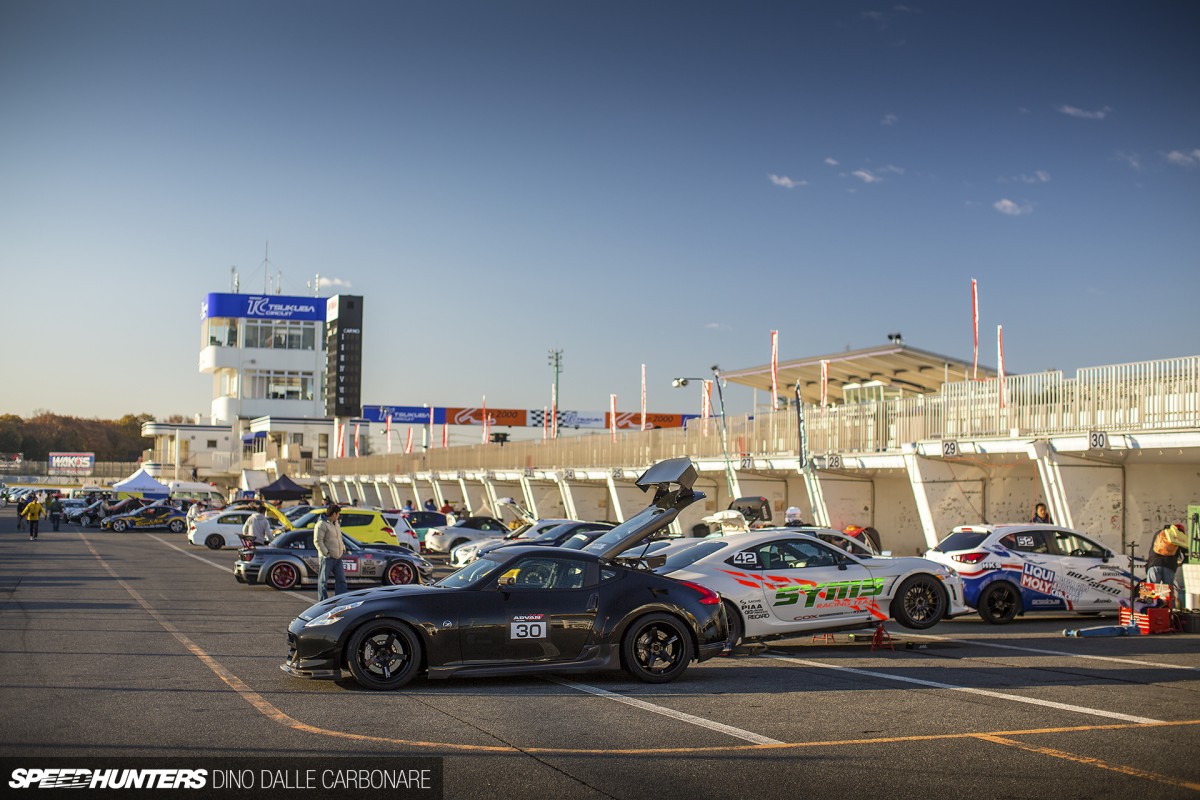 The turnout for 2015 was definitely a little smaller than last year, but even if the paddock wasn't overflowing with entrants, there was the usual diversity that makes this event more about pushing the Japanese tuning industry as a whole than just hunting for lap times.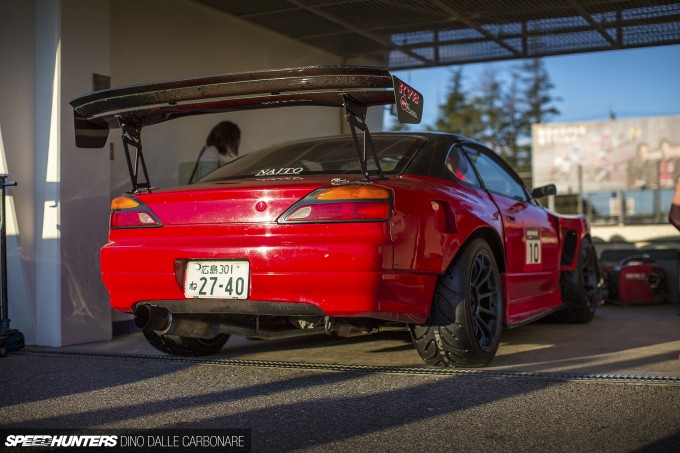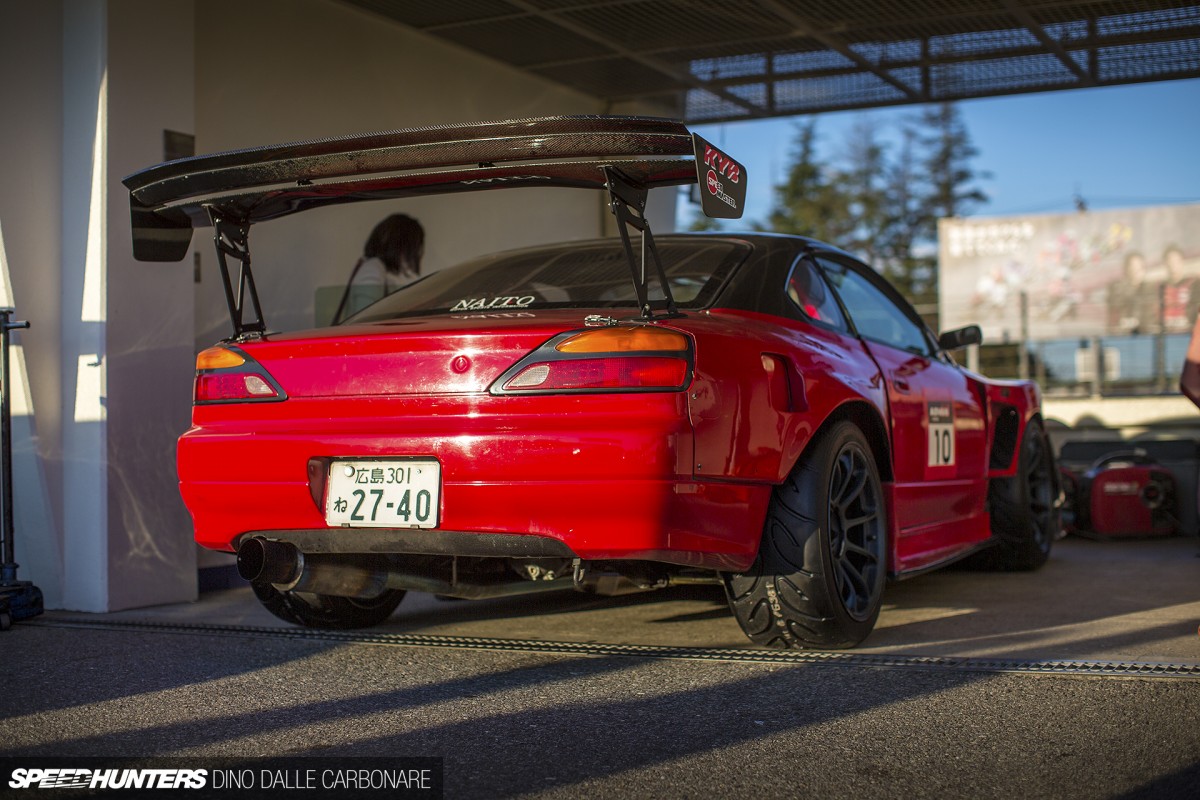 I probably say this all the time, but I find it really interesting how a few years ago the fastest cars in Japan were all all-wheel drive, and these days amazing times at Tsukuba in the 54-55-second range are being achieved by beautifully prepared rear-wheel drive cars. It really goes to show how everyone has learned to fine tune the stuff that matters most, rather than just relying on sheer mechanical grip.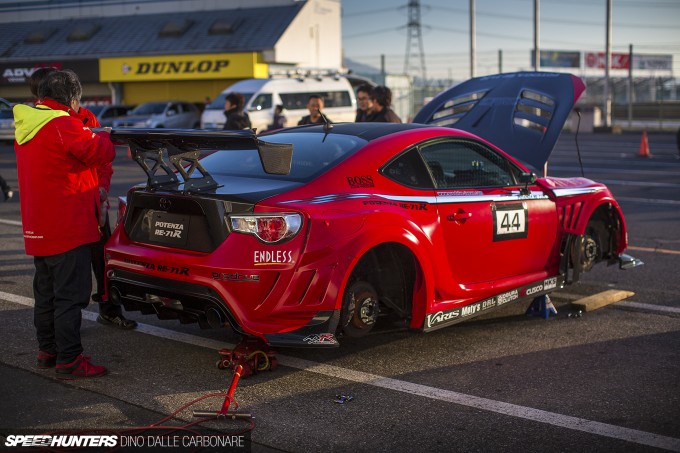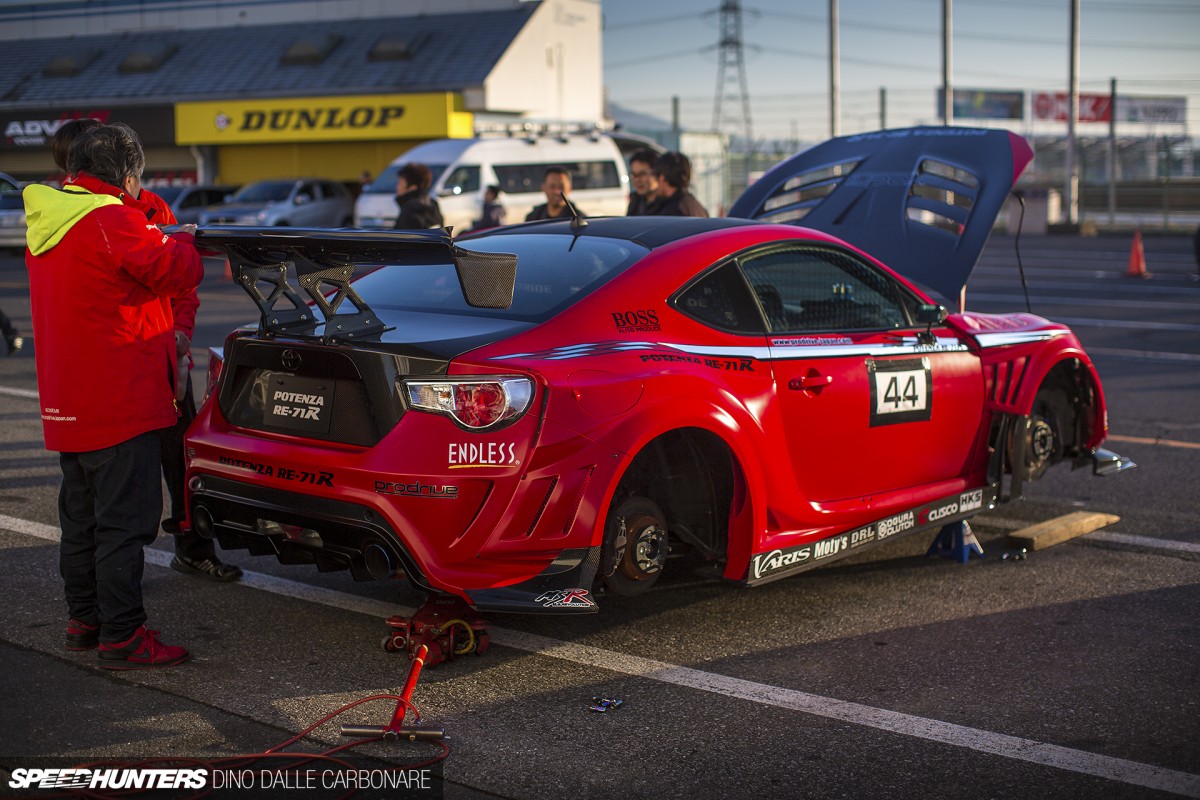 And that's precisely what makes Tsukuba so damn challenging. Its mix of corners and fast sections make it a difficult course to prepare for; it's not all about power, nor is it all about downforce, but you need a bit of both coupled with a well set-up chassis and as much grip as you can develop. It's a track that rewards the 'all round' car.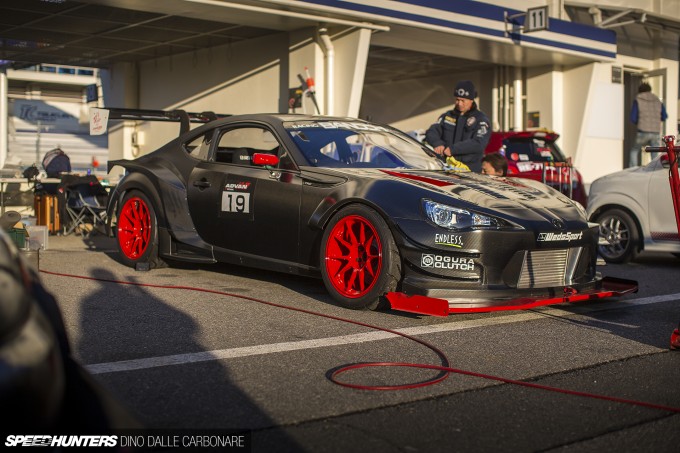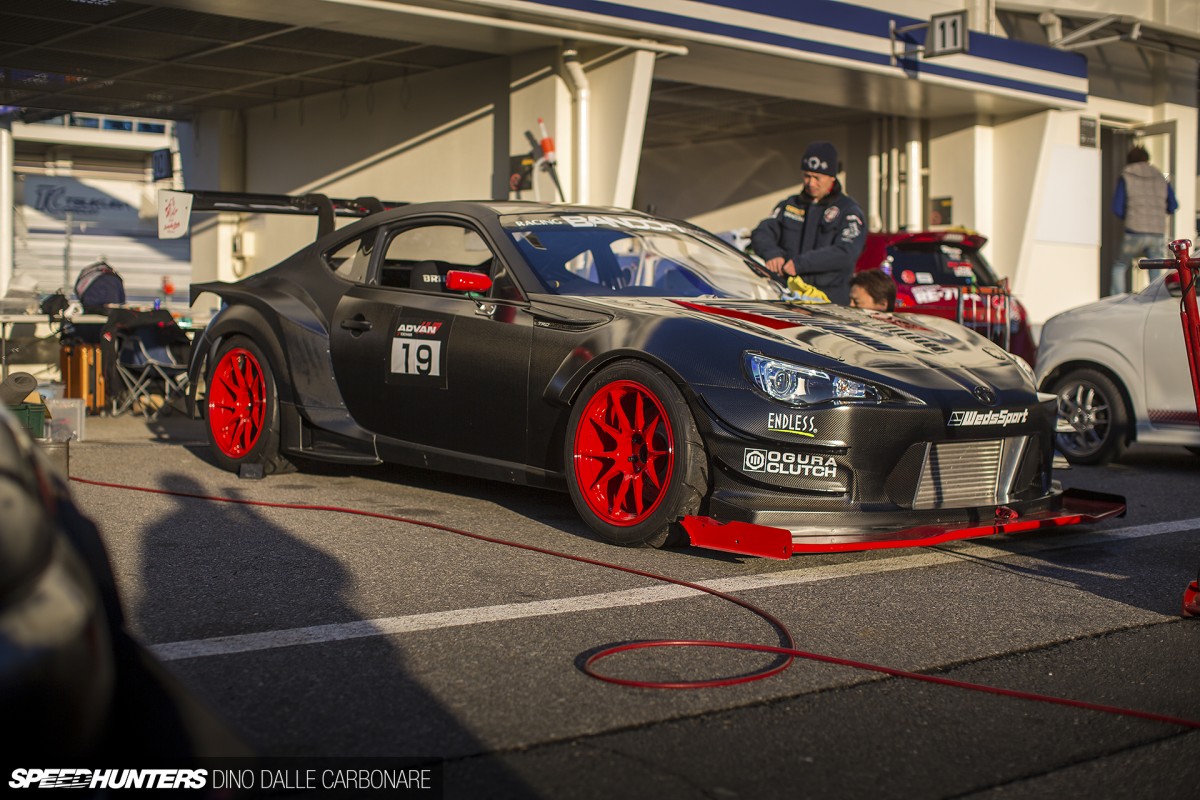 The Bandoh Racing Toyota 86 that I spotlighted last year is a good example. It's got plenty of power thanks to a turbocharged engine, a properly set-up handling package and just the right amount of downforce courtesy of a custom dry carbon exterior sculpted by the same guys that build Bandoh's race cars.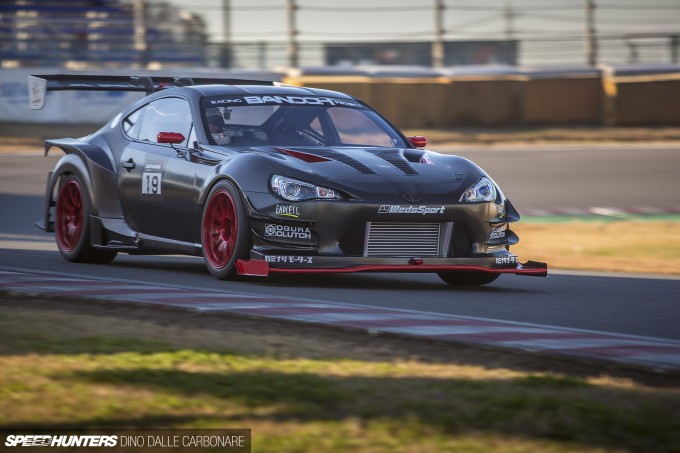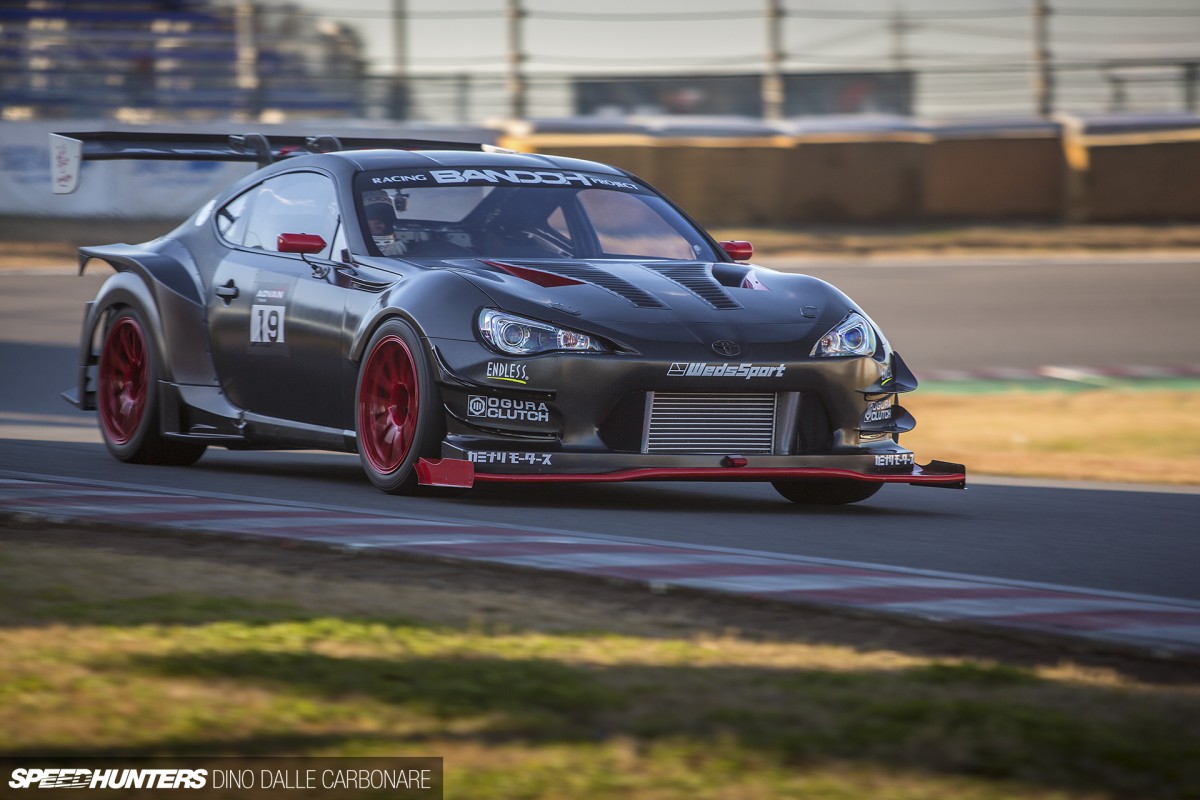 Throw Manabu Orido into the driver's seat and you are bound to get fast times. This year that meant a 55.925-second lap, making it more than half a second faster than the Rasty 86 that Orido was also hired to drive. The Bandoh Toyota remains the fastest new-gen 86 in the country, which is testament to the amount of work and development that has gone into creating it.
The Contenders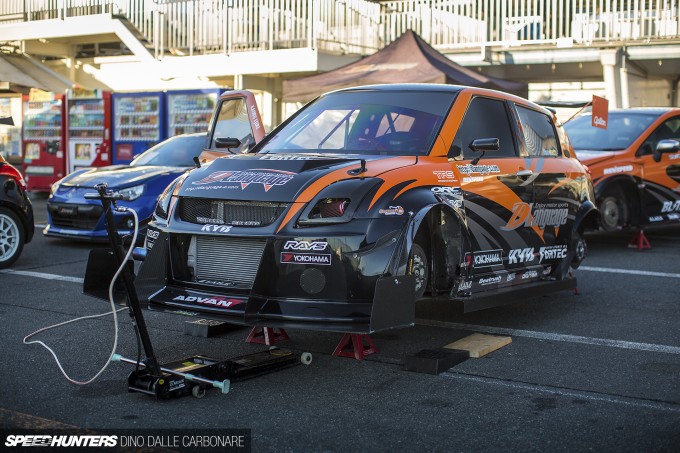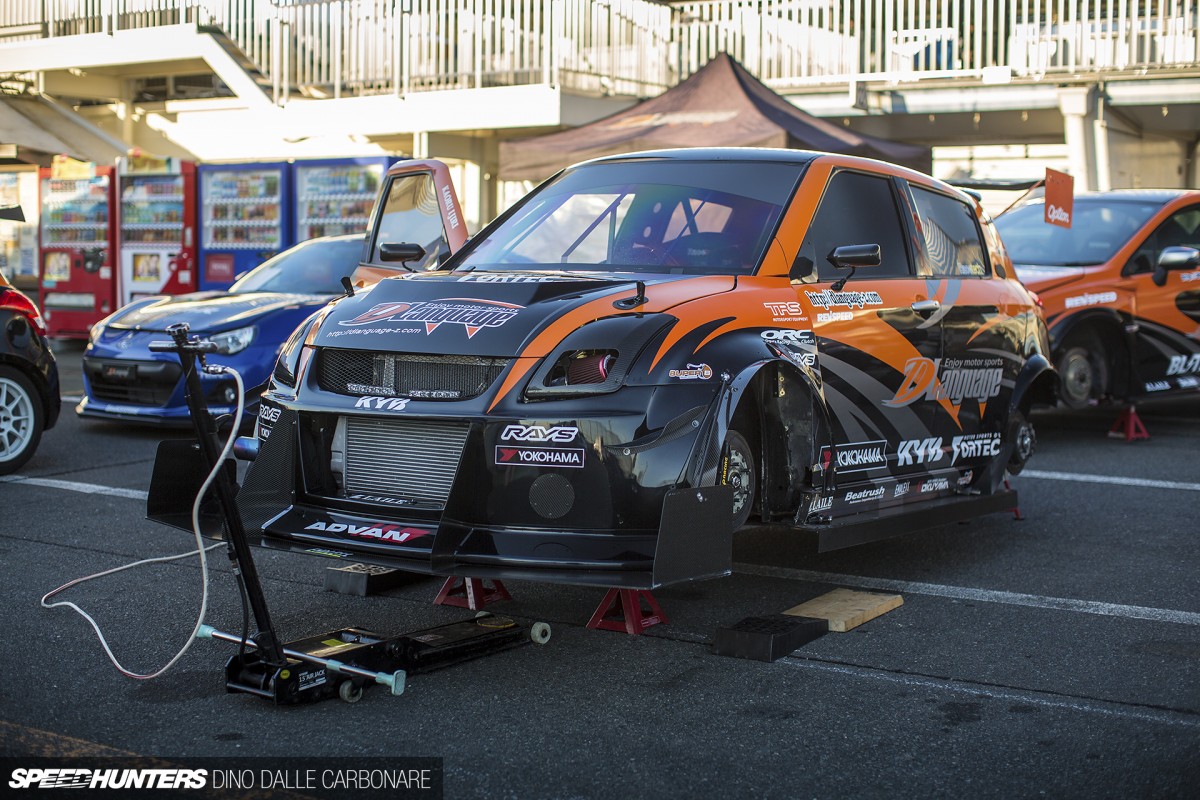 The most impressive team at the Super Battle in recent years has been D-Language. I take my hat off to these guys as they give this time attack event all they've got. For 2015 they entered five of their demo cars, one of them being the ridiculously fast Swift I spotlighted last year. It was also joined by a second Swift entered in the Street class to give an example of how their higher-end tuning can trickle down to road car applications.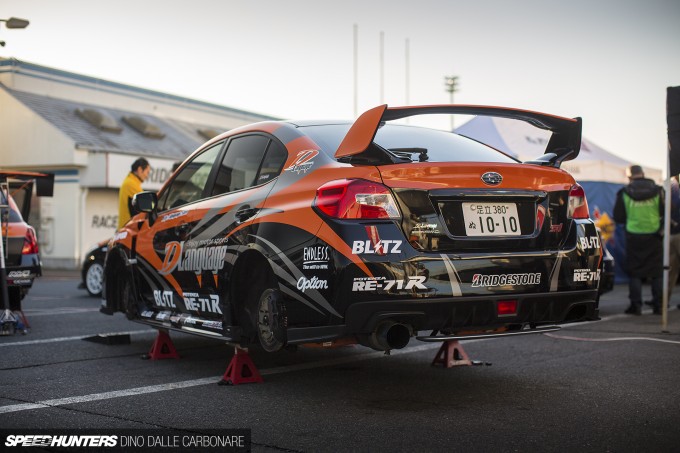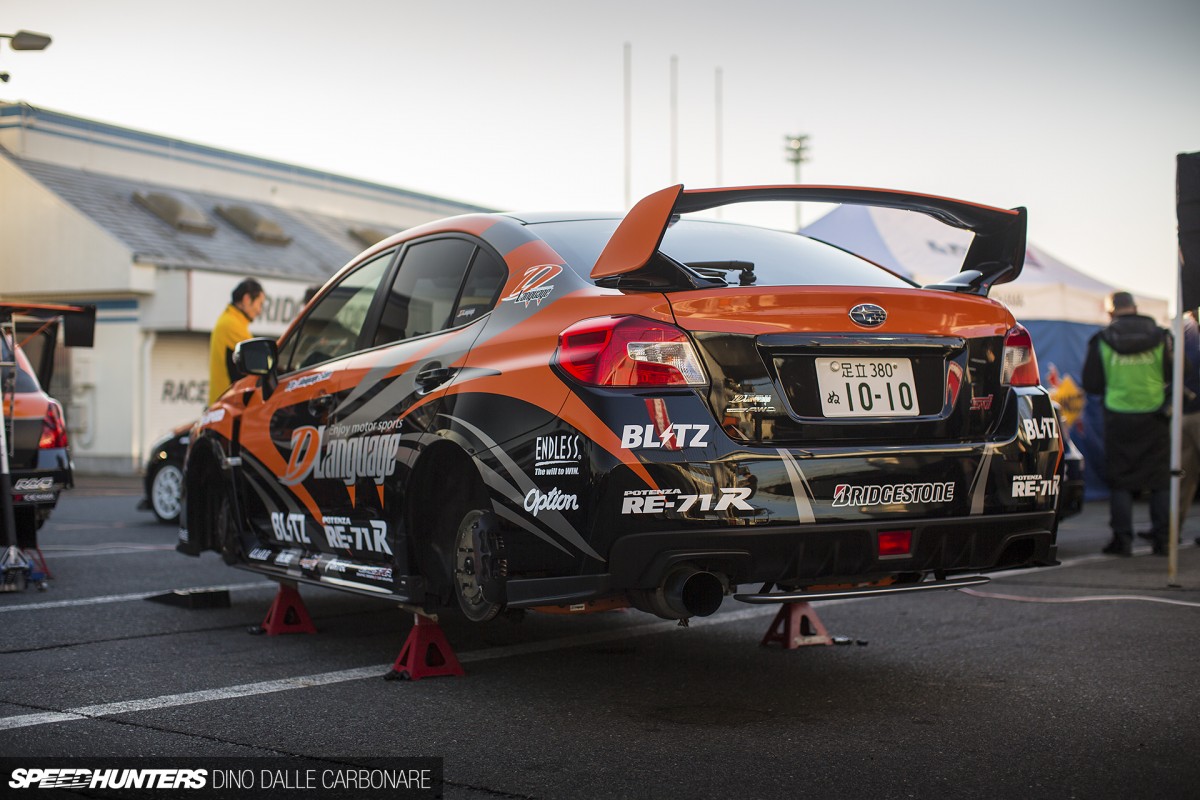 The latest addition to the D-Language line-up is the new-gen Impreza they've been developing for the last year, and it's now running on the new Bridgestone Potenza RE-71R tyres that everyone seems to be raving about.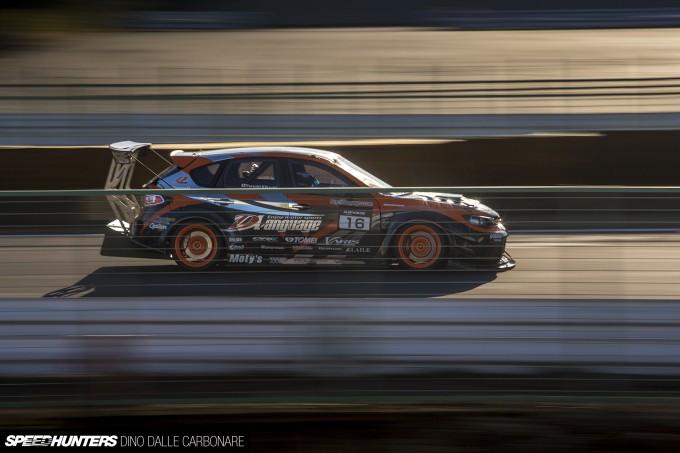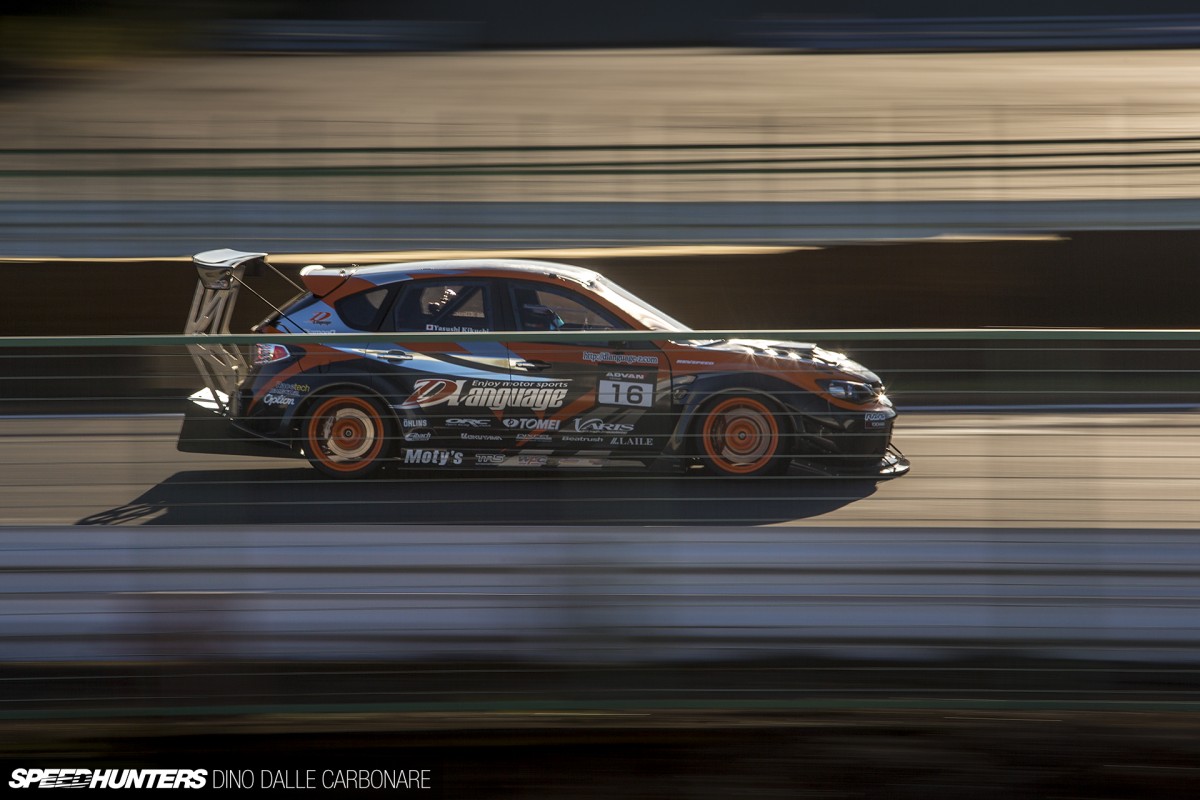 I'll be following up this first post from the event with the usual selection of spotlights, and one of those is reserved for the D-Language STI R205, which is one of the wildest Imprezas in the time attack field. So keep an eye out for that.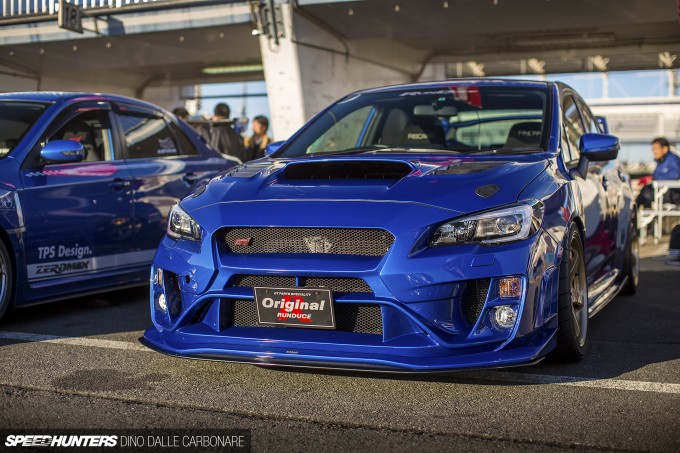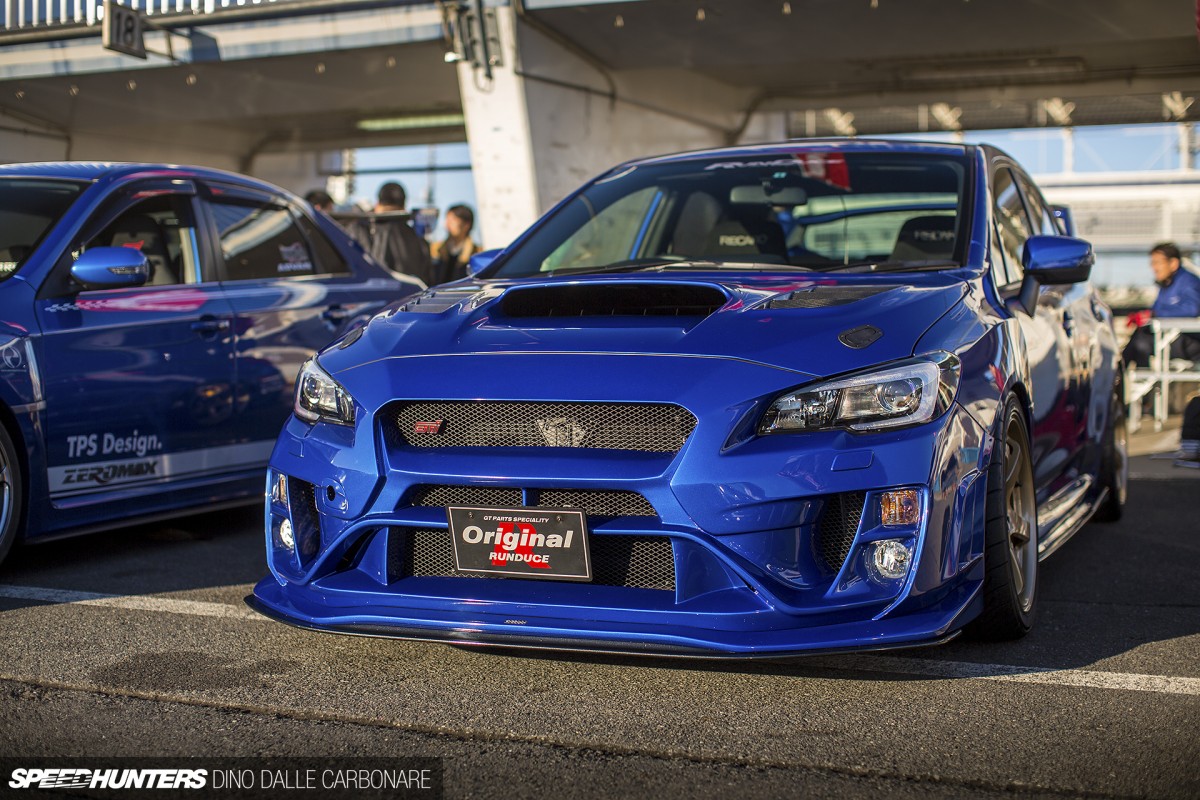 Despite being located on the other side of the country, Original Runduce never misses this event, and this year the team brought out their Impreza to see what 12 months' worth of development has yielded. They managed a 1'02.752″, which might appear pretty slow if you compare the time to those set by the big boys in the Open class, but I can assure you that it would equate to a very capable car on the street. Most new supercars would struggle to keep up with that sort of performance…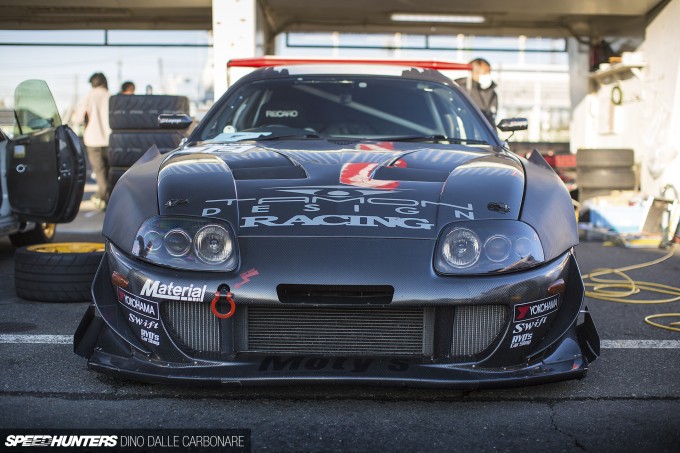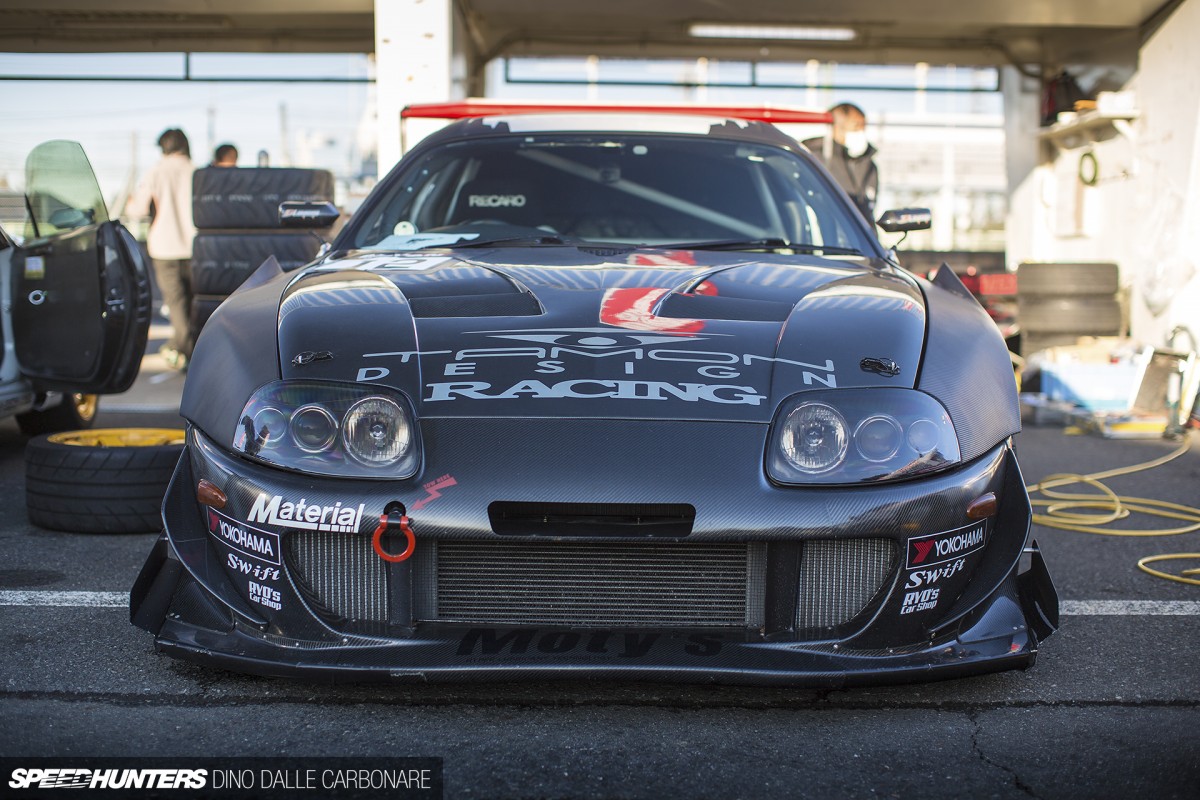 What the hell is this? Yes, I spotted a unicorn! JZA80 Supras have never been a smart choice for time attack due to their complete and utter lack of traction, which is why these days we see more beaten-up examples being used as drift cars than anything else. But it's amazing what 20-plus years of development can do to a car, and that's precisely what Material Auto Factory has done. It's taken a Supra and made it fast – and not just in a straight line.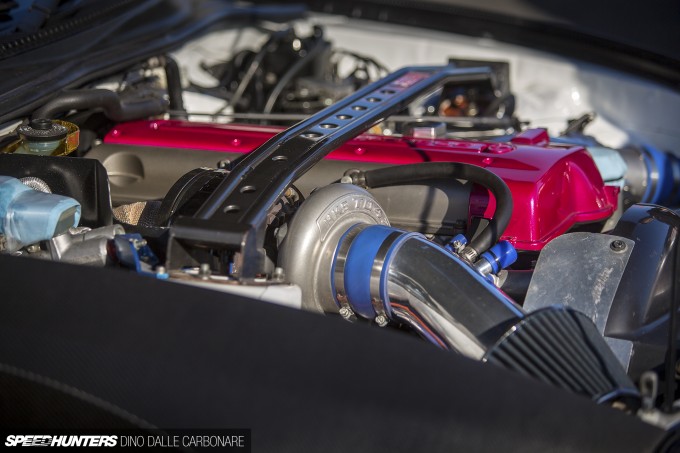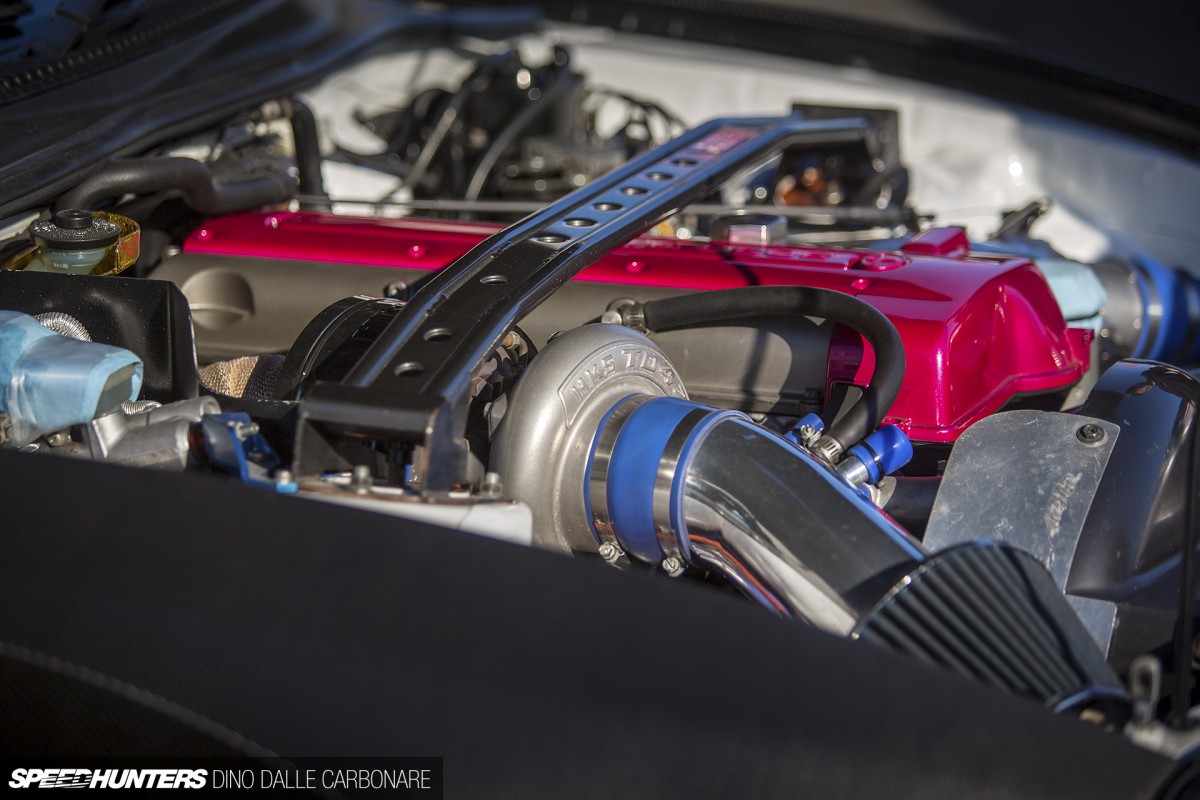 On top of the Tamon Design aero treatment and a relatively acceptable amount of power, everything else was worked on to achieve a 57.849-second lap.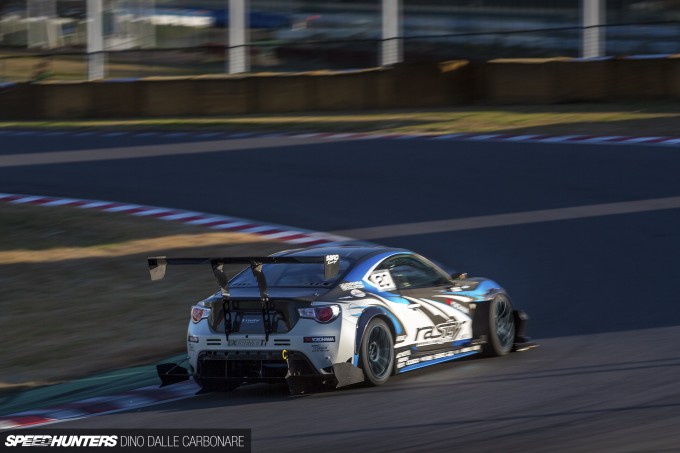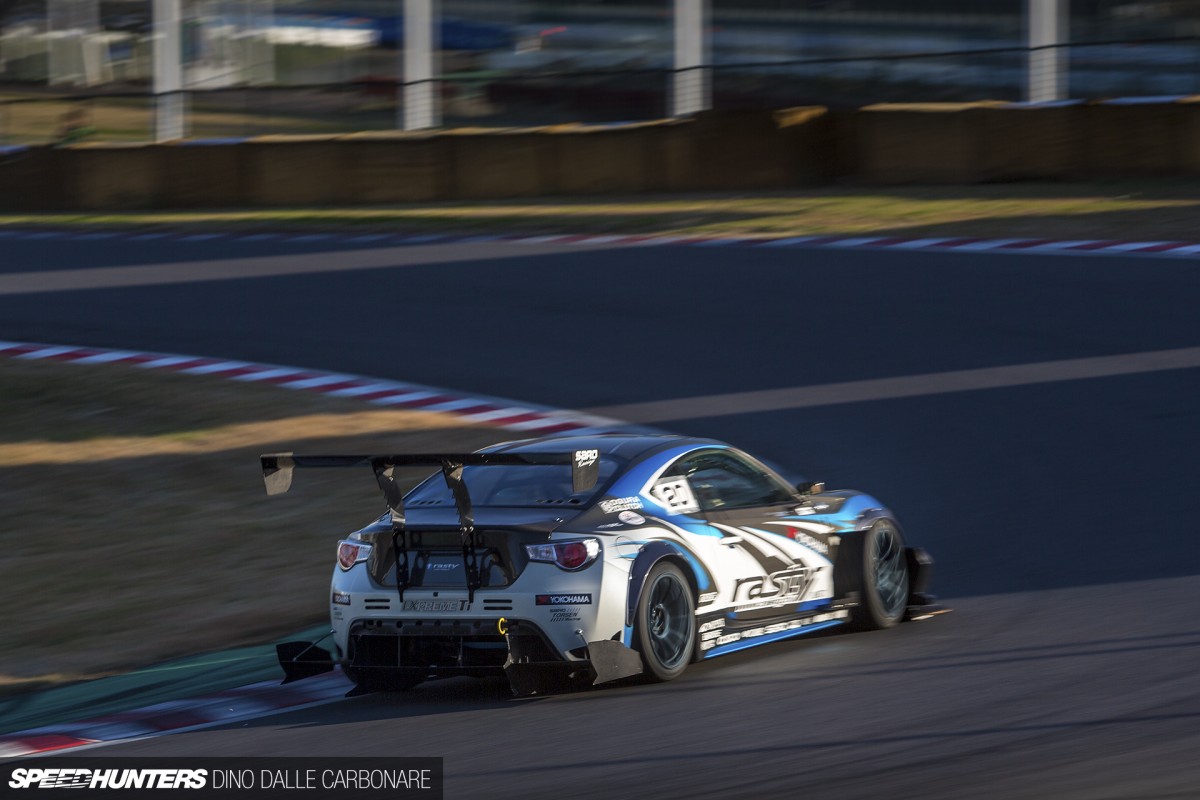 As I mentioned earlier, Orido's other ride for the day was the Rasty 86, and for a moment it was the fastest ZN6 on the playing field. However, the 56.623-second lap that he managed just wasn't enough this year.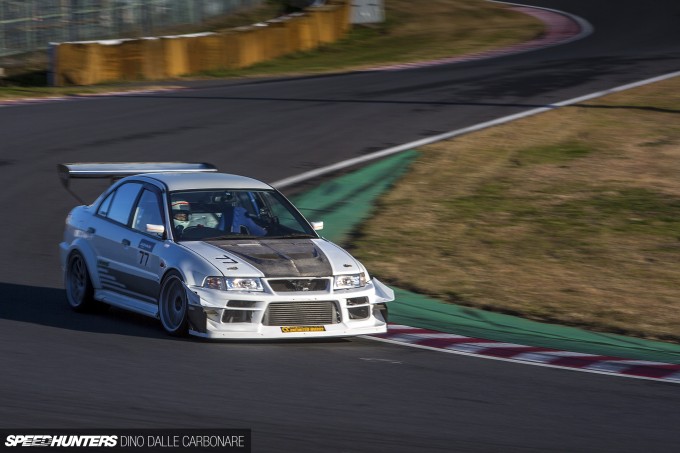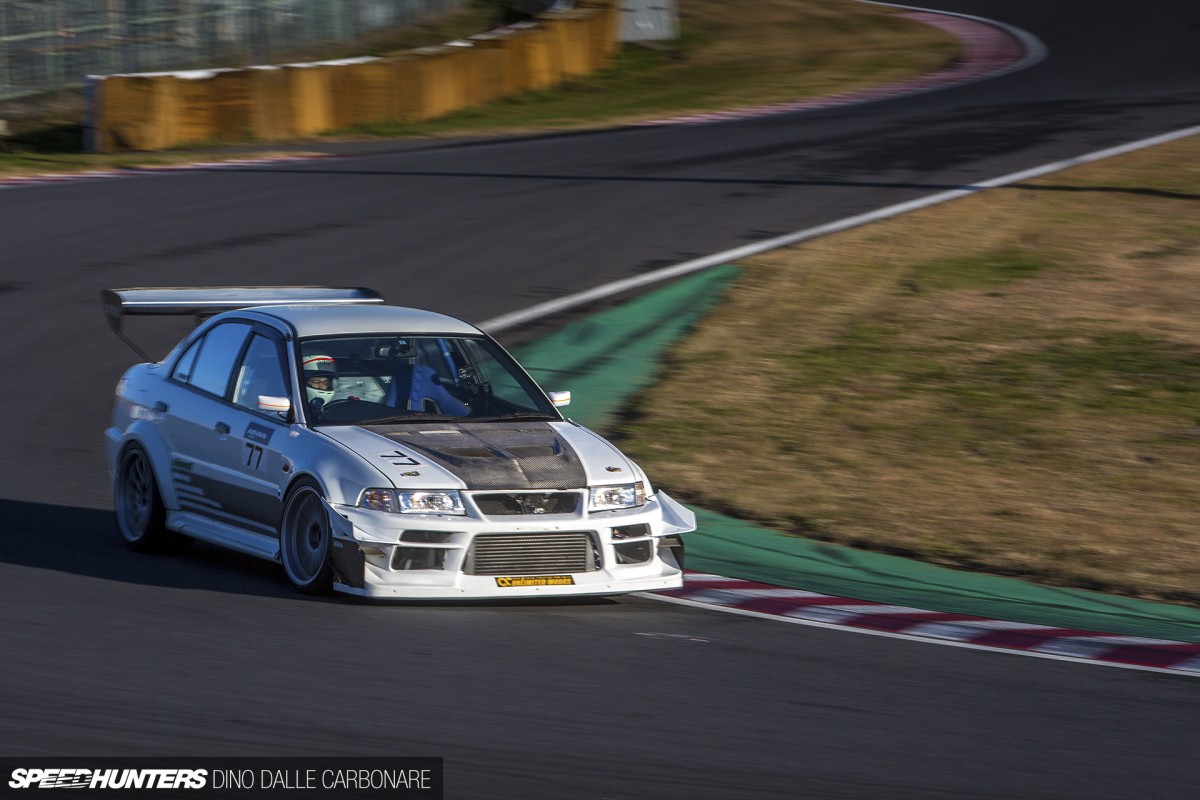 I was so happy to see Unlimited Works out at the event this year, as this is another tuner that likes to keep things real. You see, if times were the only real goal here, most tuners wouldn't bother coming out to Tsukuba, but guys like Sato-san at Unlimited Works are concentrating on other aspects – in this case a new approach to tuning.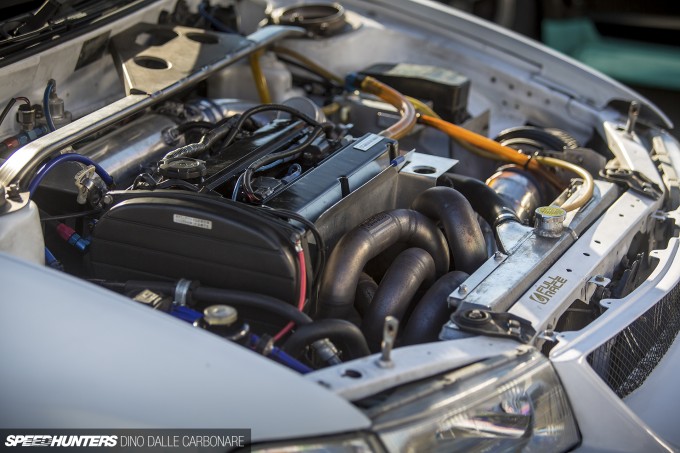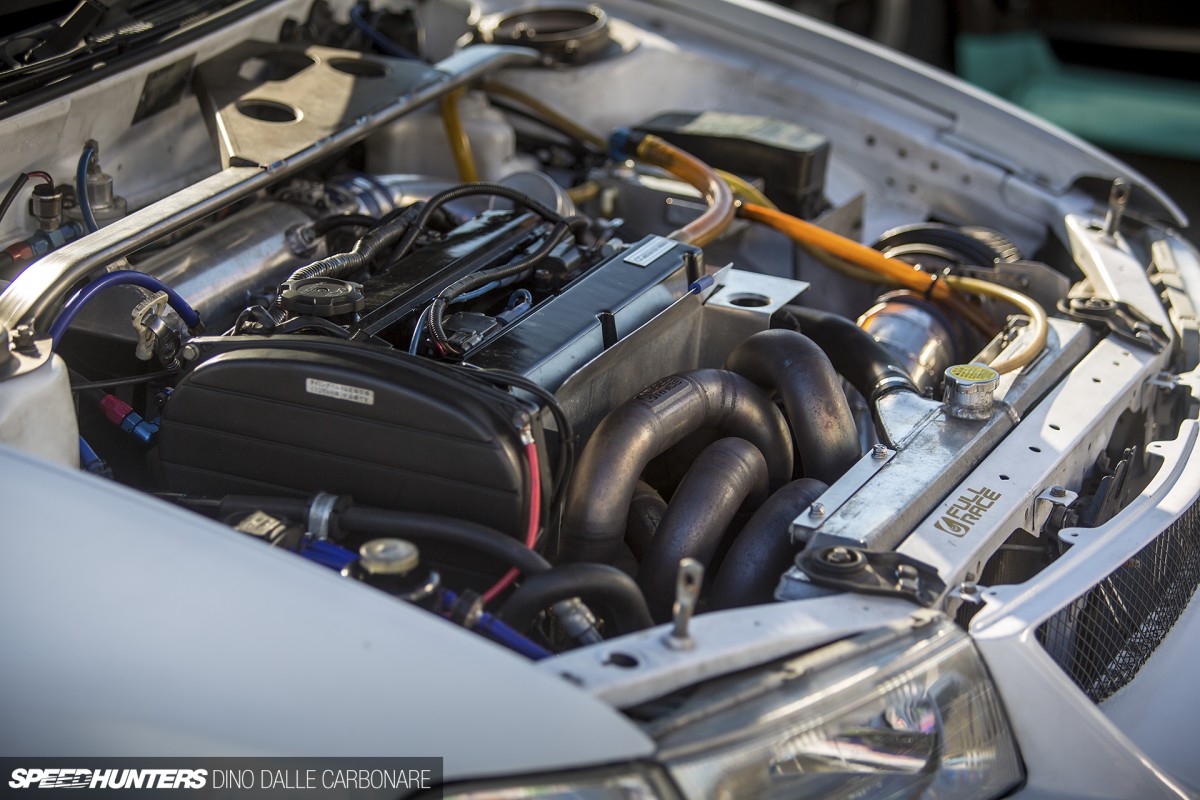 A quick look under the bonnet of his CP9A Mitsubishi Lancer Evo V reveals a Full-Race exhaust manifold connected to a BorgWarner EFR turbo. It's a sign of the times – more and more Japanese tuners are experimenting with parts from abroad. This is a hard thing for them to do, as stepping outside their comfort zone is something that Japanese are never comfortable with. But if you want progress, more power, more response, bigger torque figures and a hell of a lot more fun, this is where you have to look I suppose. The question is, how will the Japanese industry respond? This Evo managed a 59.076-second on its first outing, which is an impressive result for what is essentially a street-spec setup.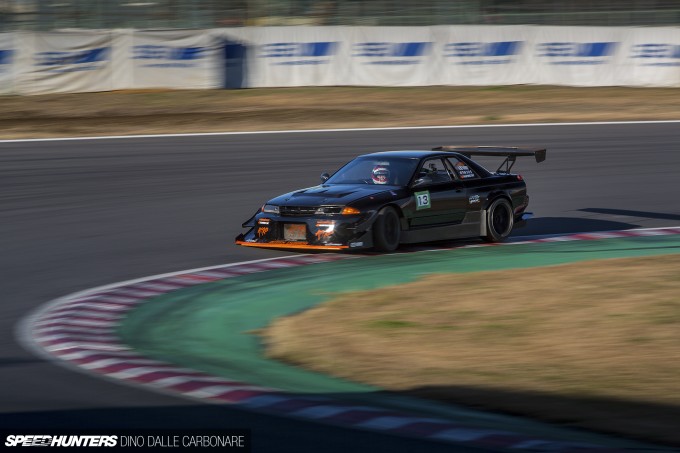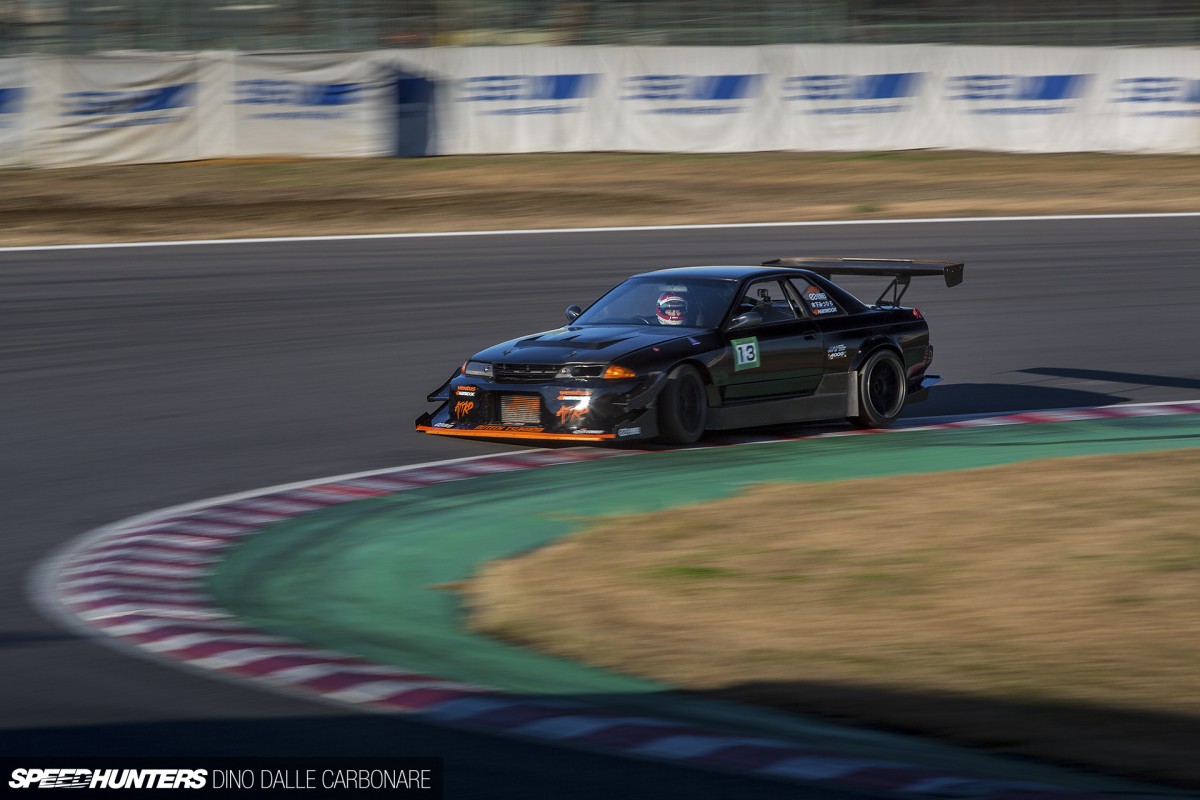 The fastest car on the day? That would be a GT-R… Wow, how many years have passed since I've made such a statement! When ATTKD comes out to play, they're usually in it to win it, and with this car continuously being the fastest thing in the Option Lap Battle at the annual HKS Premium Day held at Fuji Speedway, it was out to get a similar result at Tsukuba. 54.689 seconds was the time; again probably what Under Suzuki manages on a cool-down lap, but in the real world where a more humble approach matters more, it counts for a lot.
Pushing The Industry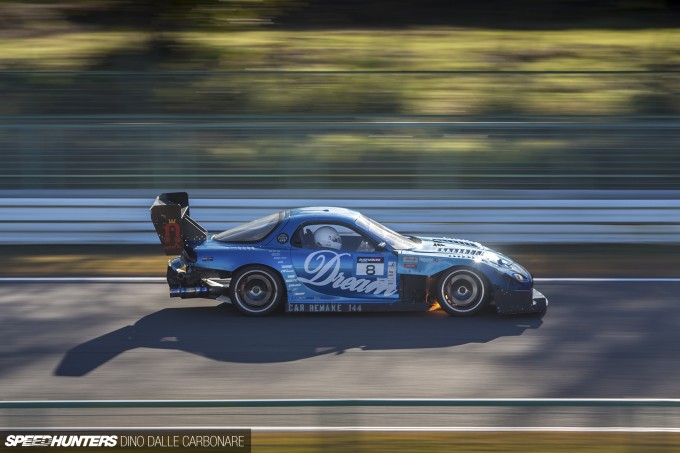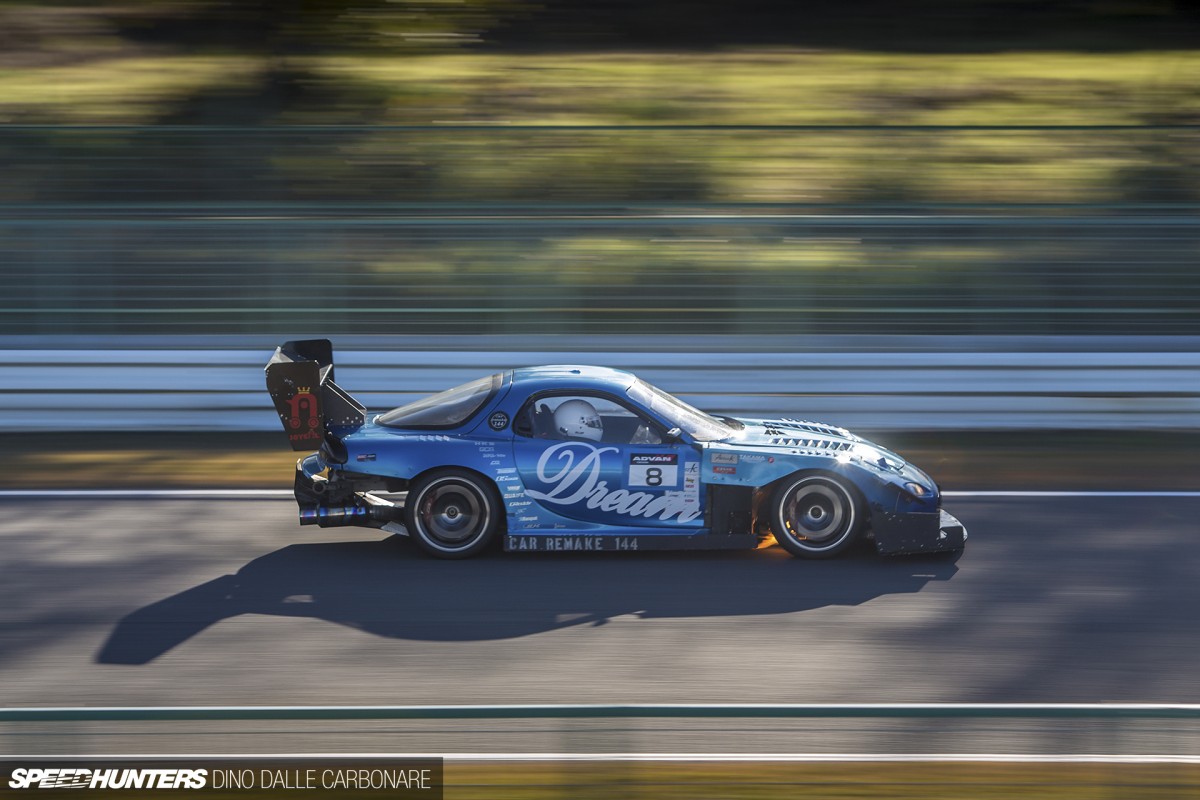 Car Shop Dream's FD3S Mazda RX-7 laid down a solid 58.263-second lap, and it looked great doing it with the exhaust shooting out massive balls of fire at most shifts and the external wastegate doing its best job to heat up the Tsukuba tarmac.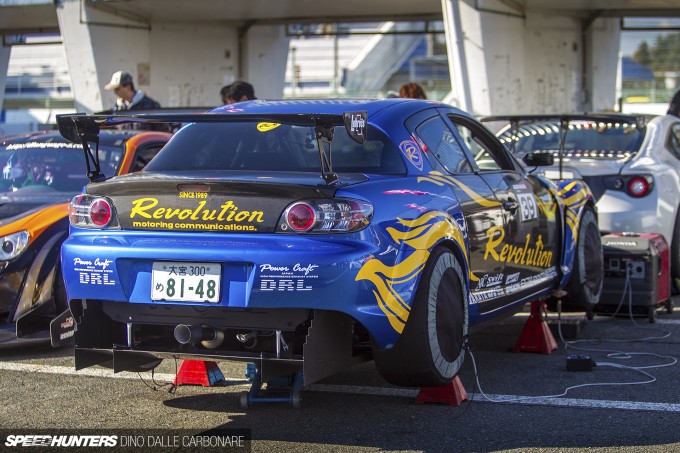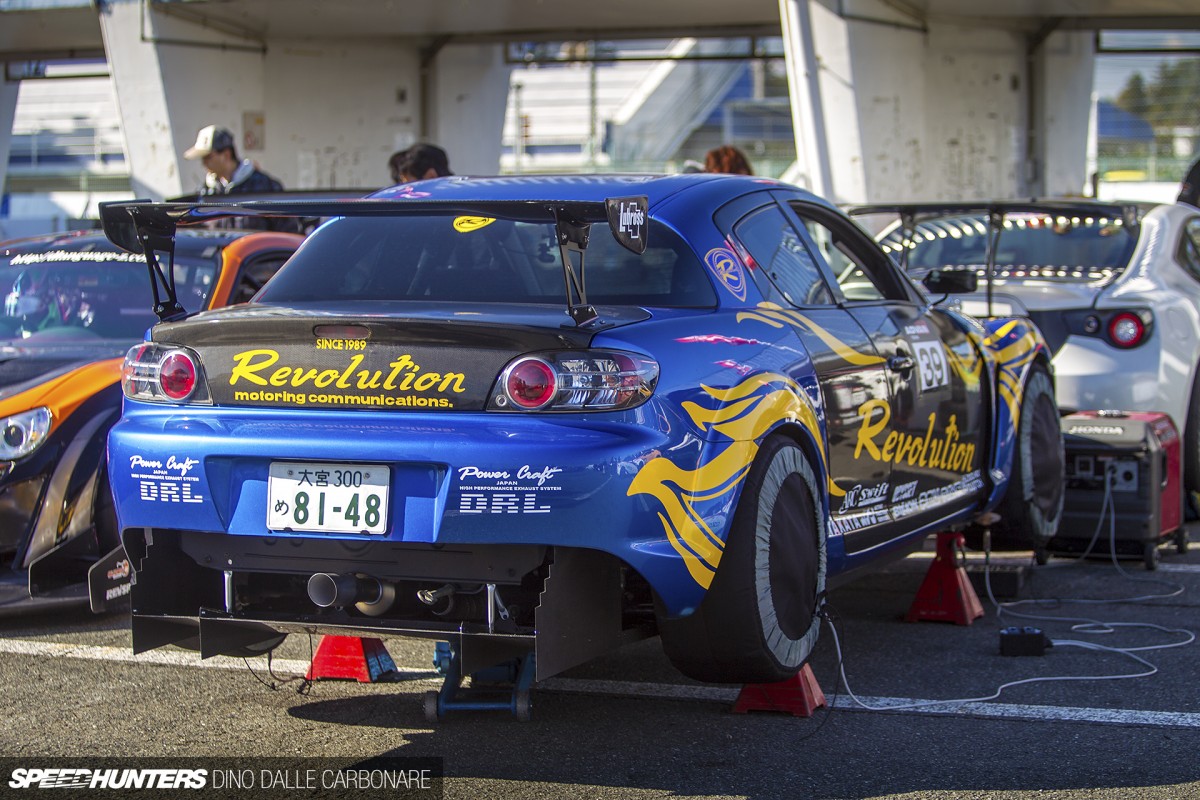 Rotaries were somewhat few and far between this year, but Revolution was present with a new RX-8 sporting some interesting under-body aero mods and a very cool centre-exit exhaust. It managed a 1'03.653 lap on the day with the team's ZN6 a second faster.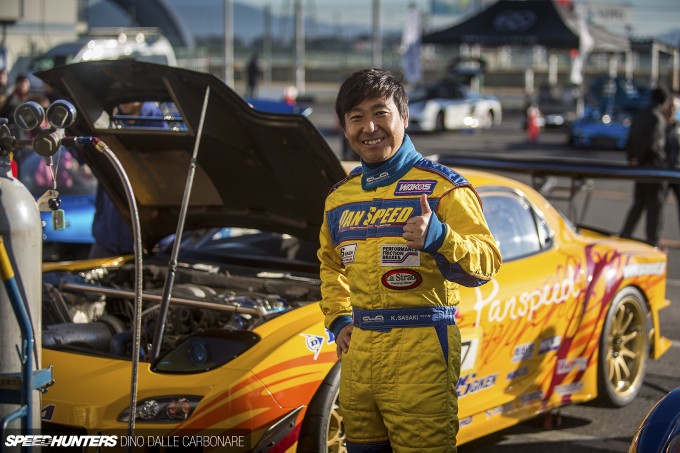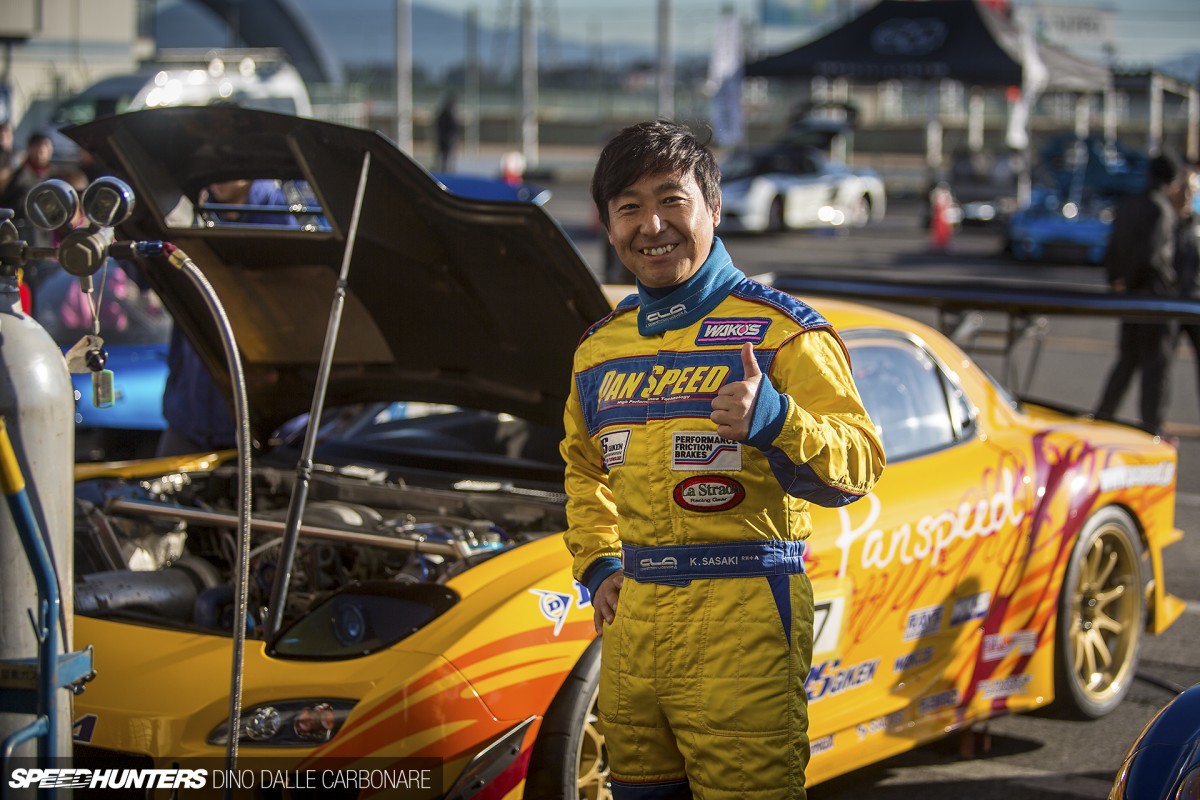 I always love the professionalism of the Pan Speed guys. They came out with their refreshed FD3S, put Sasaki-san in the car and in one outing had bagged a 55.320-second lap. That was them done and very happy with the result.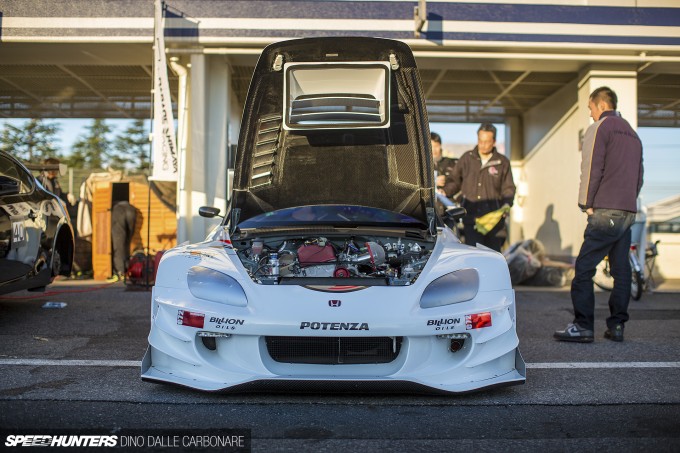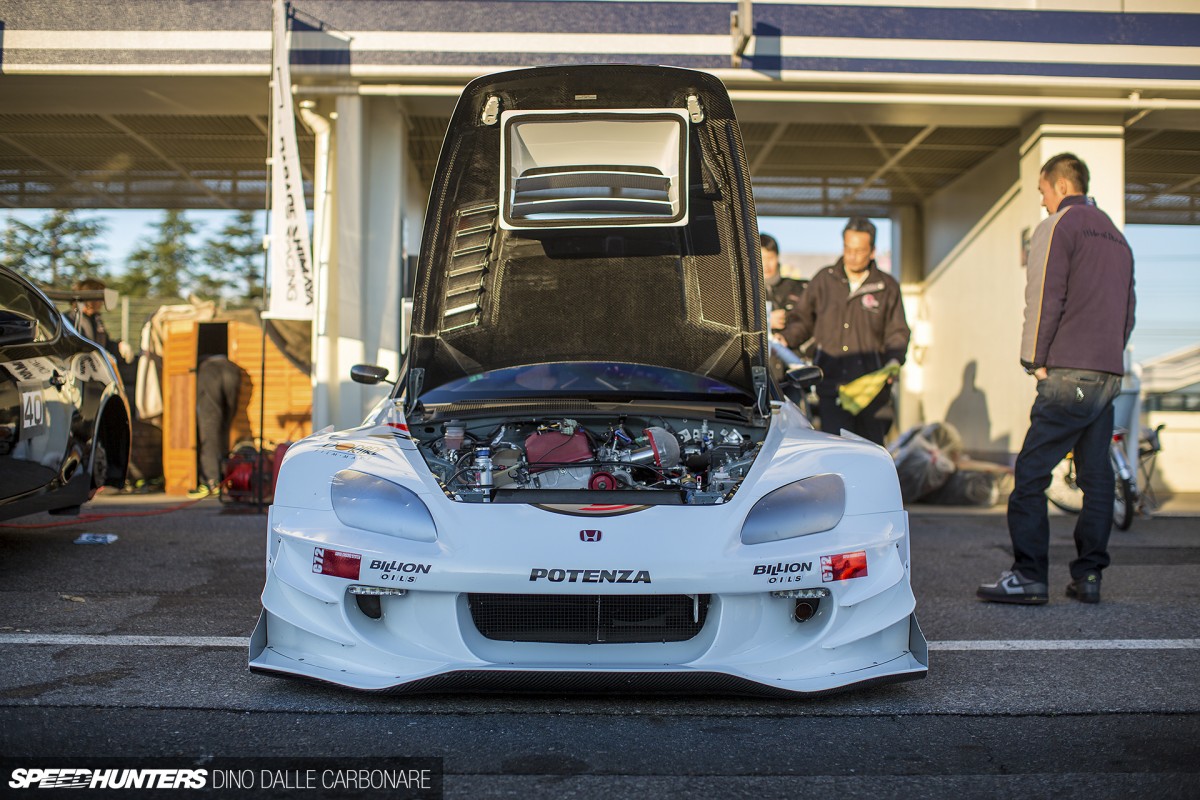 And then we have the naturally aspirated guys… I really respect teams like ASM Yokohama as they show an unrelenting passion for what they do and continue to perfect a package that has worked so well for them over the years.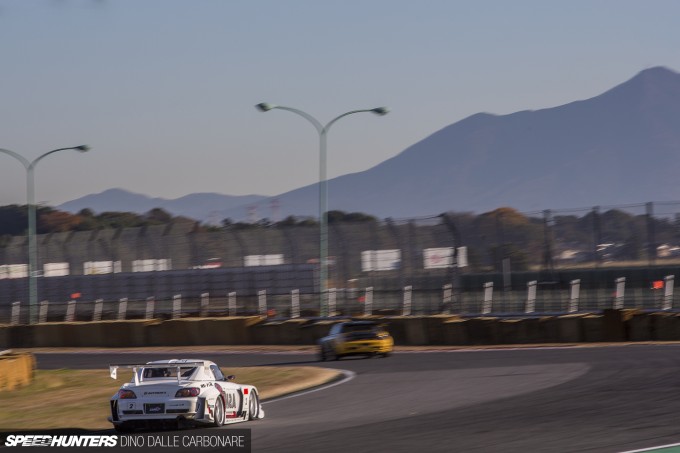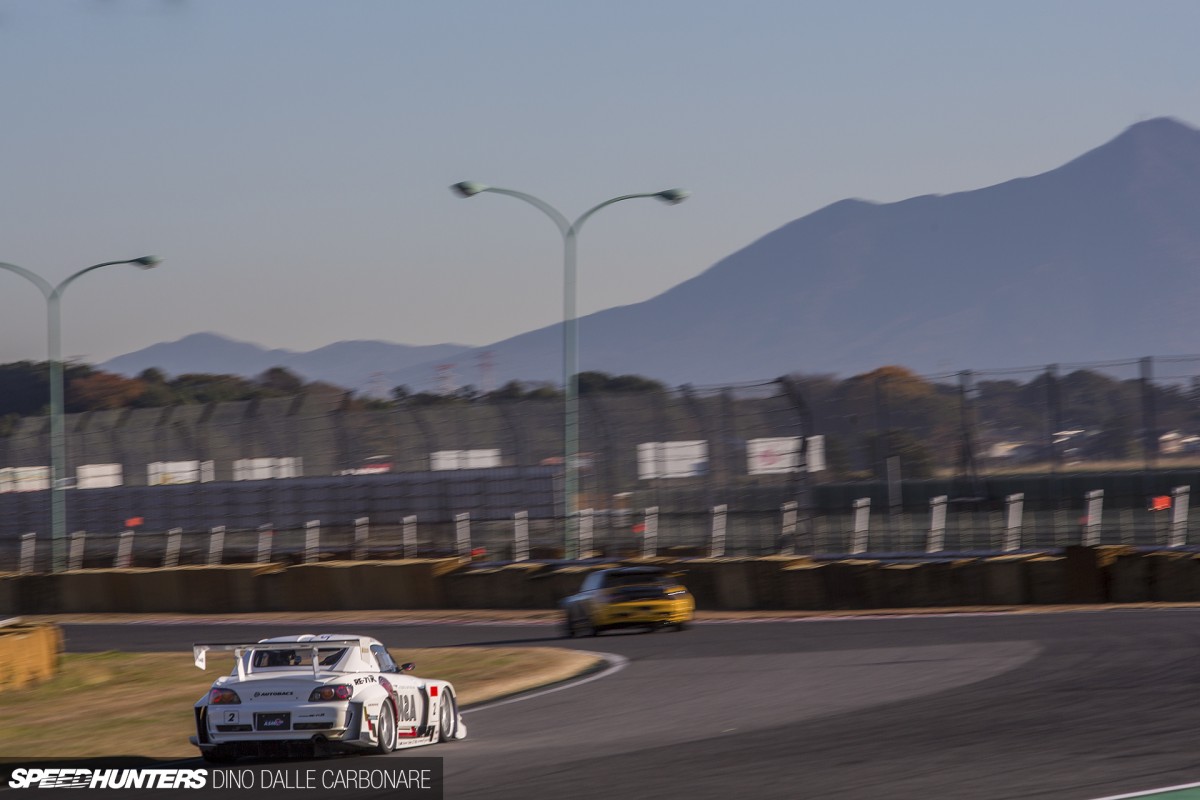 Their S2000 wasn't having too much luck this time around however, only managing a 59.276-second lap before it ran into some technical issues.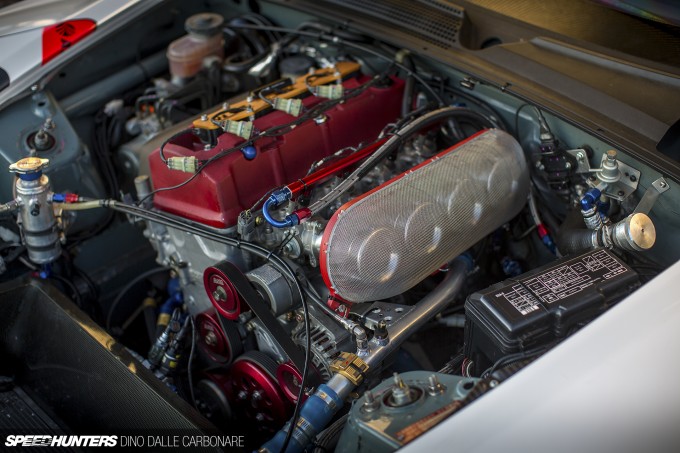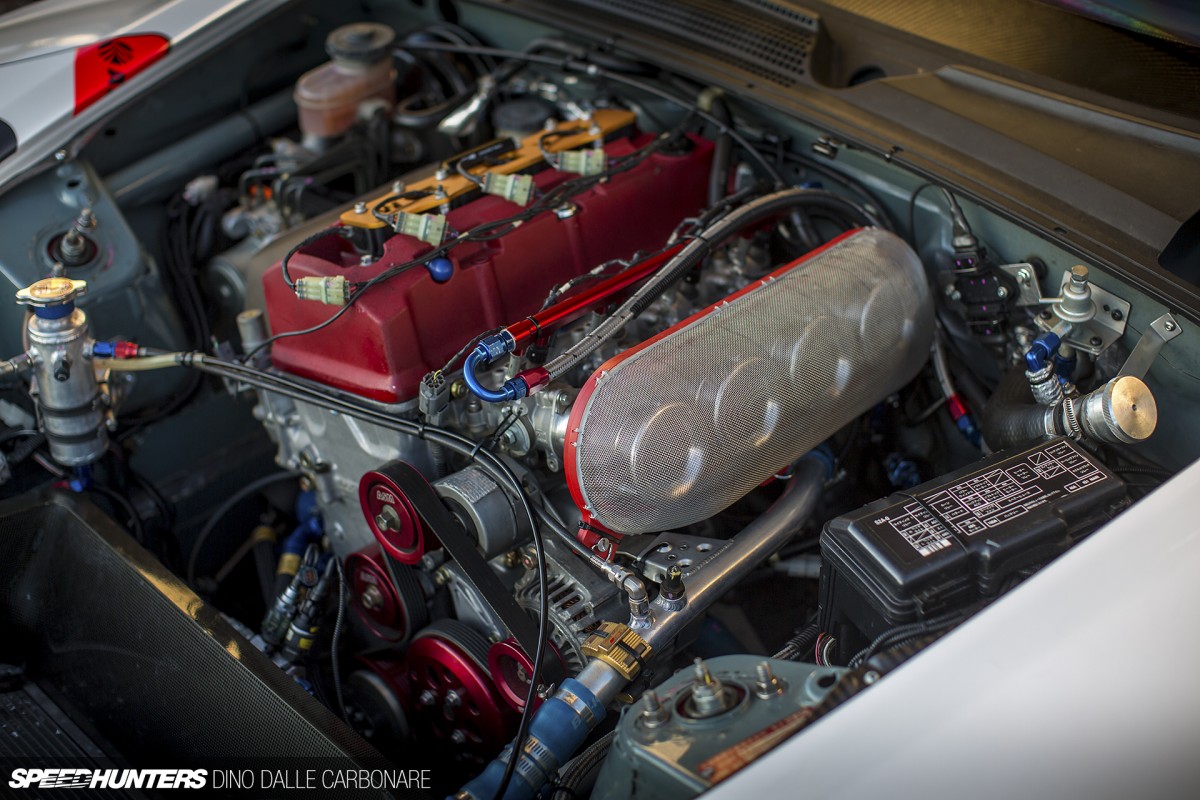 It's still a work of art in all respects, and that engine bay… well, just marvel at its glorious simplicity compared to the usual complexity of forced induction.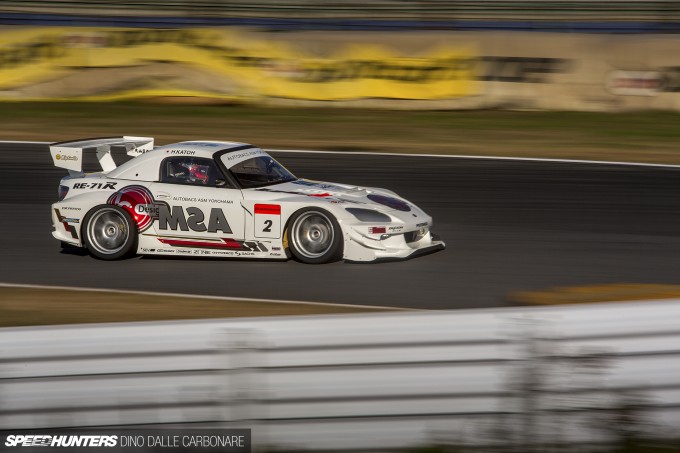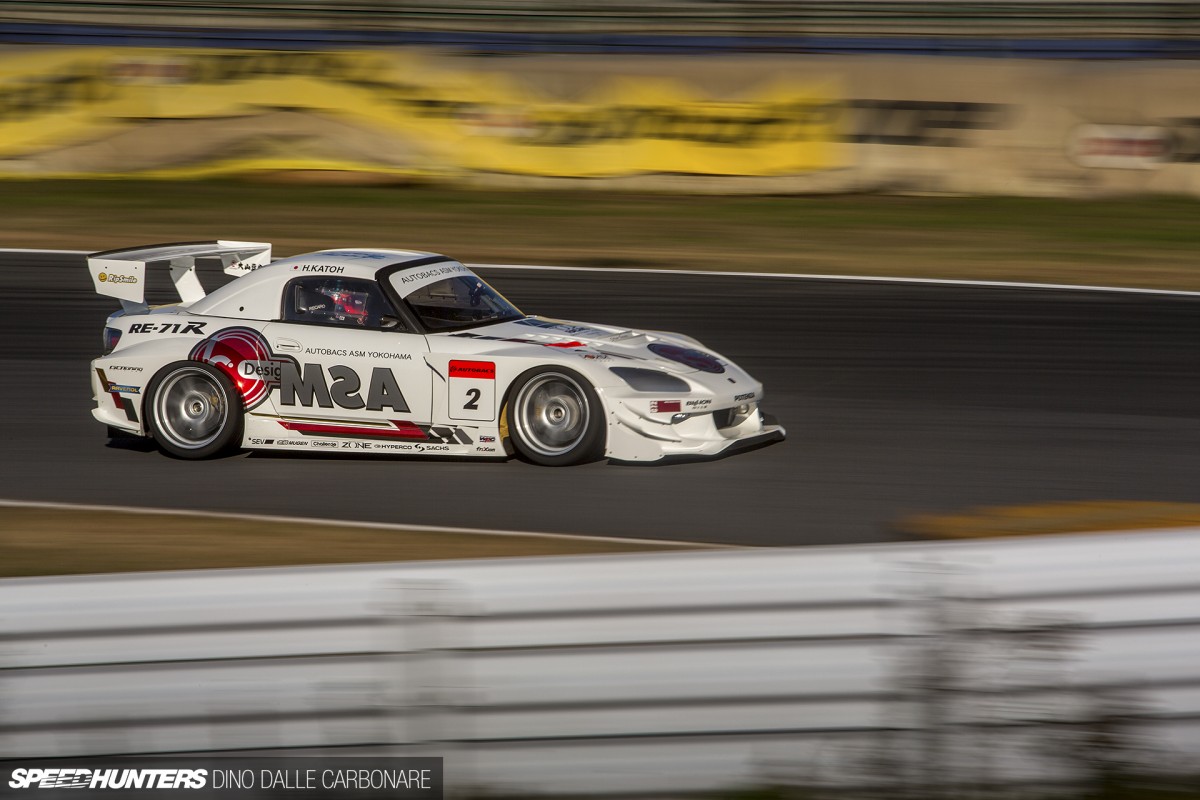 You do have to wonder though, with all the chassis, suspension and aero work in place, just how damn fast would this car be if ASM did the unthinkable and strapped on a big turbo to that little four-cylinder!? Okay, I'll stop now.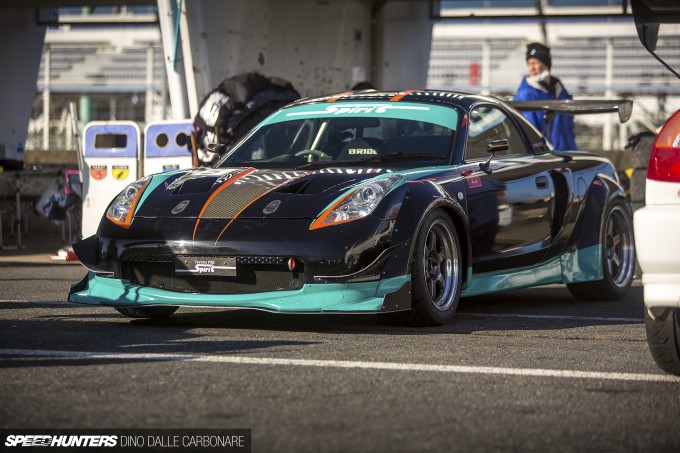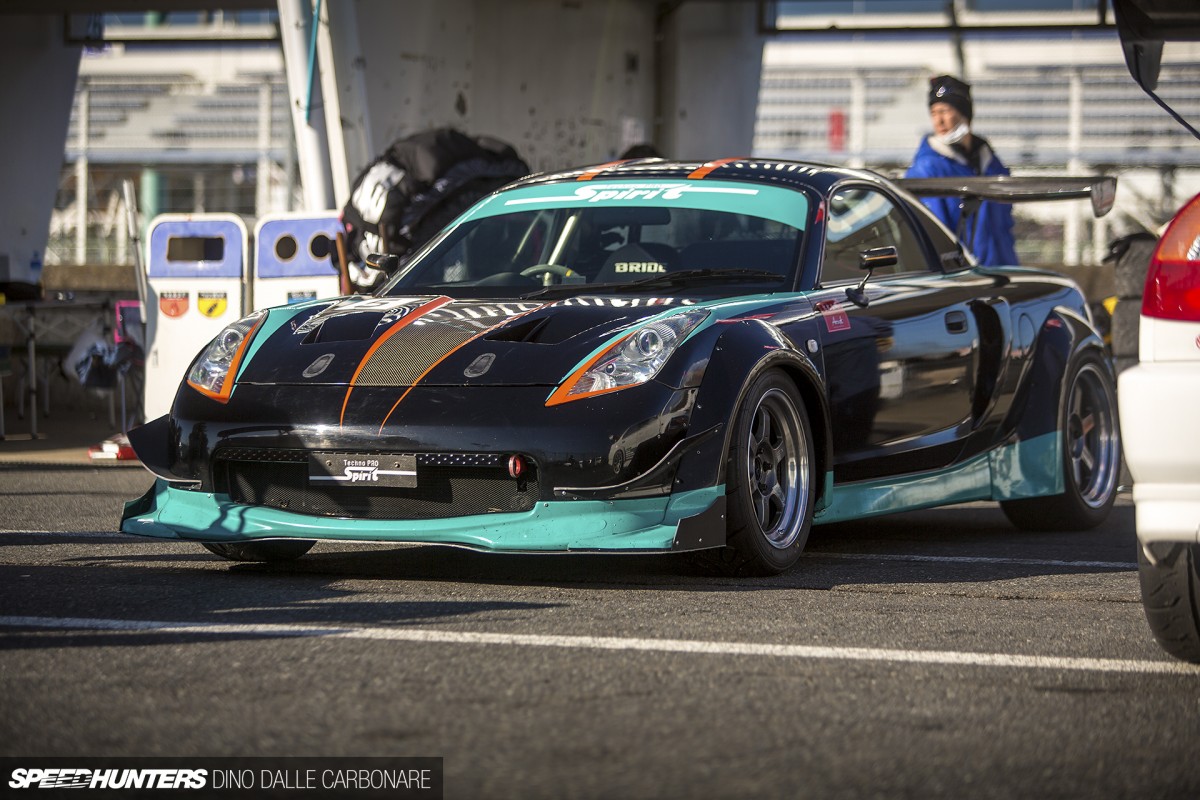 Techno Pro Spirits' ZZW30 MR-S is one car you can always count on seeing at most time attack events at Tsukuba, and always with its owner, Kamakura-san, behind the wheel. He keeps refining and perfecting it, and this year the little Toyota managed a 1'02.125 lap time, which puts it on par with a lot of fast, but much heavier, turbo cars.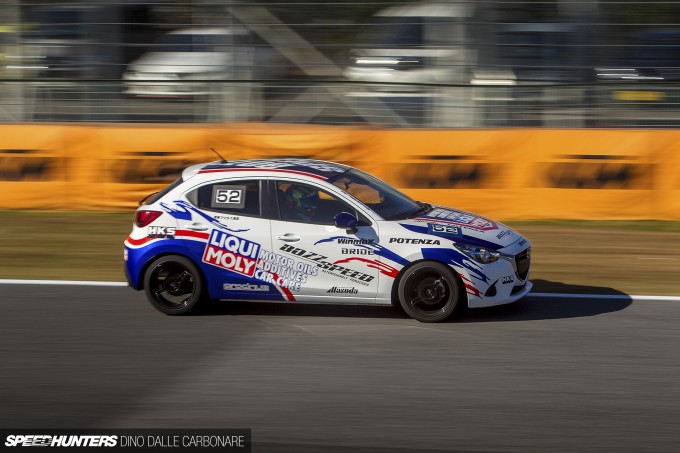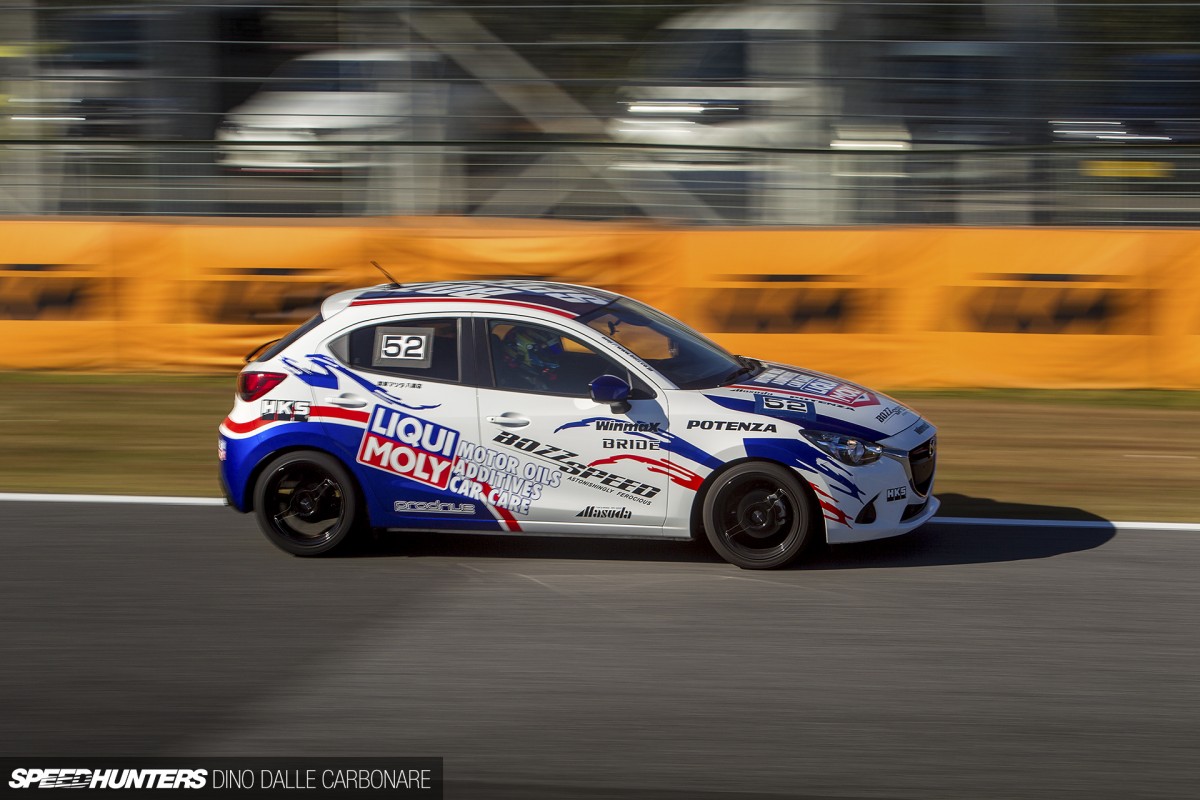 Another cool character in the JDM tuning world is Hisada-san from Bozz Speed. While he will cater to your every need if you are trying to extract power from you Evo, Impreza or 86, he also tries to hunt out other more unique rides. This year he brought out his newest development car – a diesel Demio of all things. It only managed a 1'11″747, but it's really just the beginning for this unconventional time attack entry.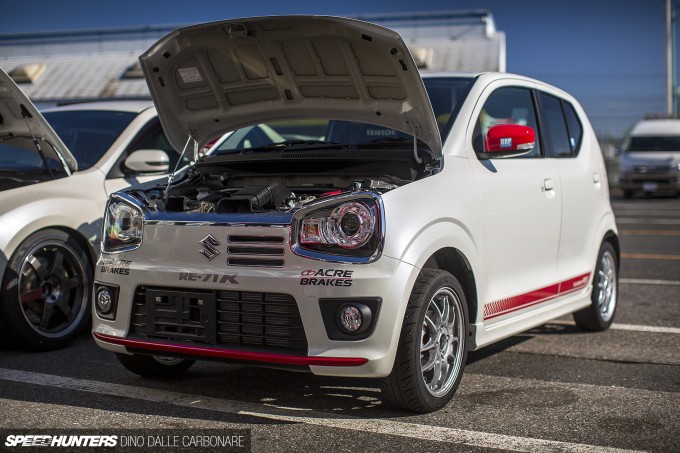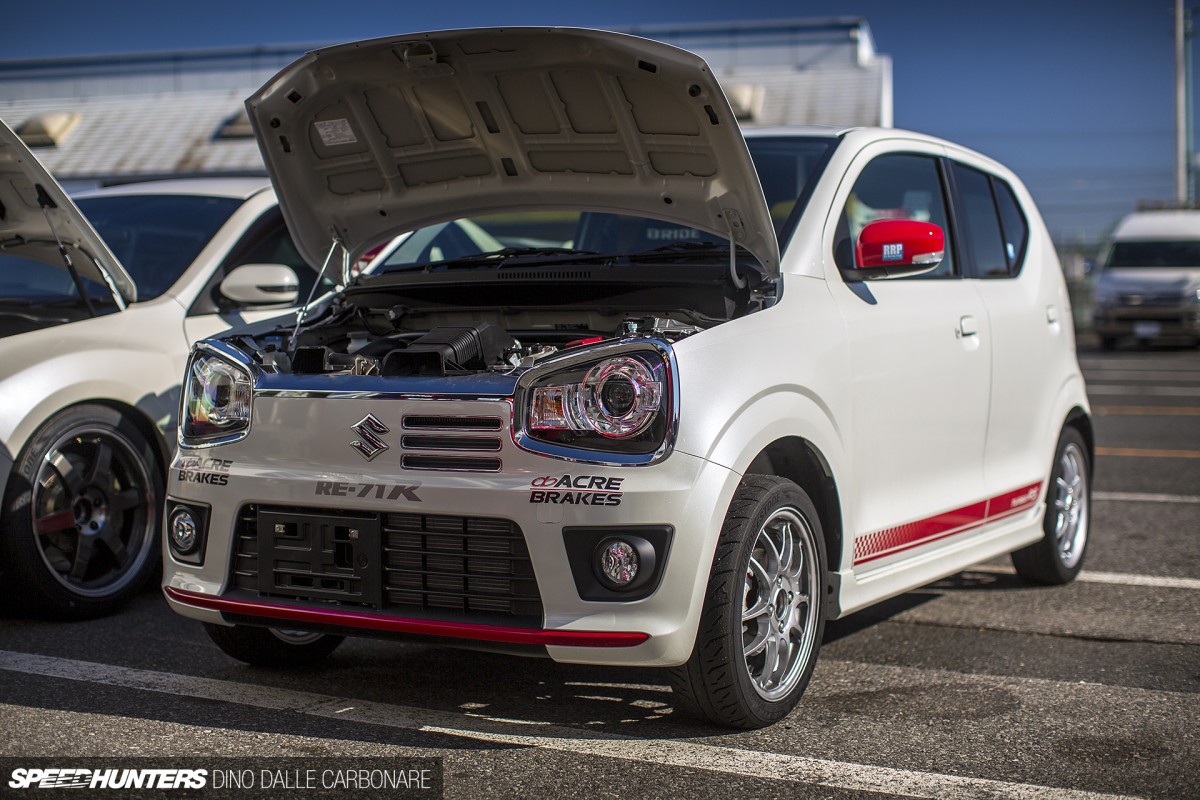 I spotted this new-gen Suzuki Alto Works out in the paddock but never actually saw it run on the track. It was cool seeing someone doing something with it though, as kei cars have always been an important slice of the tuning world in Japan.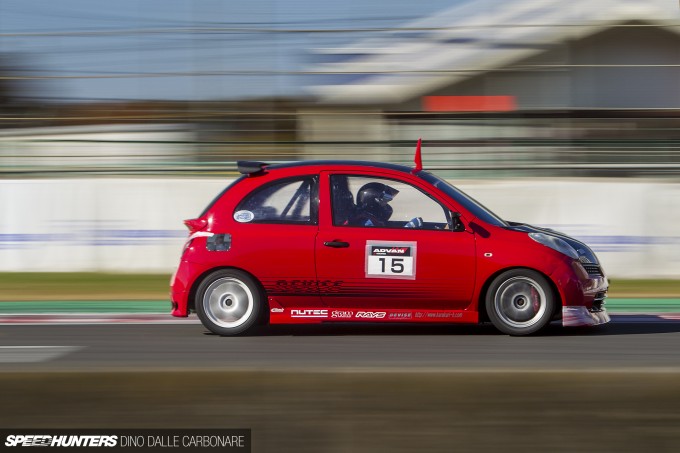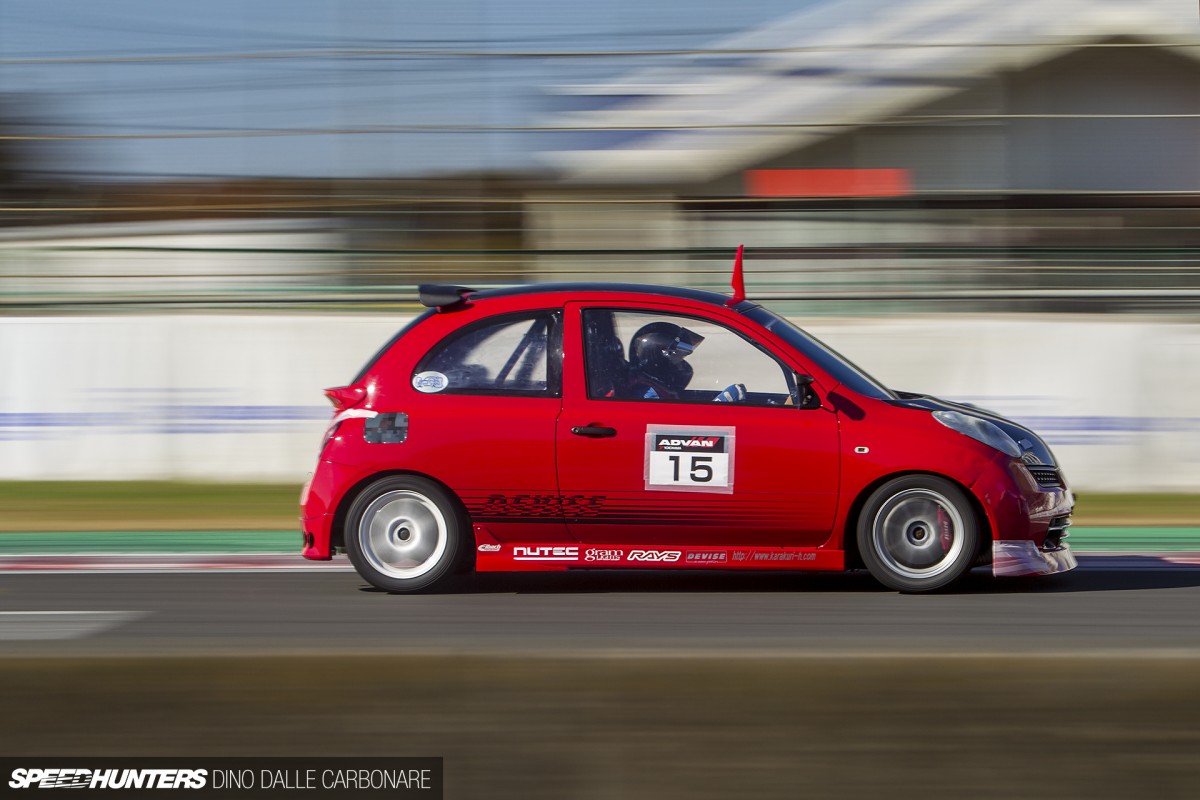 I'll end with a shot of a K12 Nissan March that made me smile when I saw it buzzing around the track at speed, the driver barely touching the brakes before ploughing into the corners. Again, it's another example that time attack doesn't have to be 800hp monsters with $50,000+ worth of aero – it can be anything you want it as long as you have fun. I'm sure we'll be seeing more of this sort of thing at the Battle Evome events which kick off from next month.
Make sure you don't miss the forthcoming spotlights from the Rev Speed Super Battle as I've selected some cool cars for you guys!
Dino Dalle Carbonare
Instagram: speedhunters_dino
dino@speedhunters.com