Carbon Beasts
Given the quality in the paddock, I could have featured so many of the cars that were present at the recent Rev Speed Tsukuba Super Battle, but I had to come up with the next best thing and that was selecting the five that really stood out to me.
To kick things off it's the Racing Project Bandoh ZN6, which definitely isn't your usual tuner car. You see, these guys don't modify cars per se, they actually run the Weds Sport Bandoh Lexus RC F in the GT500 class of the Super GT Championship.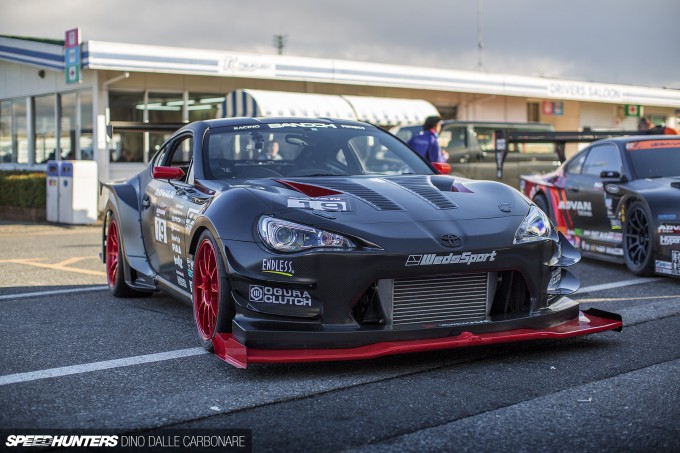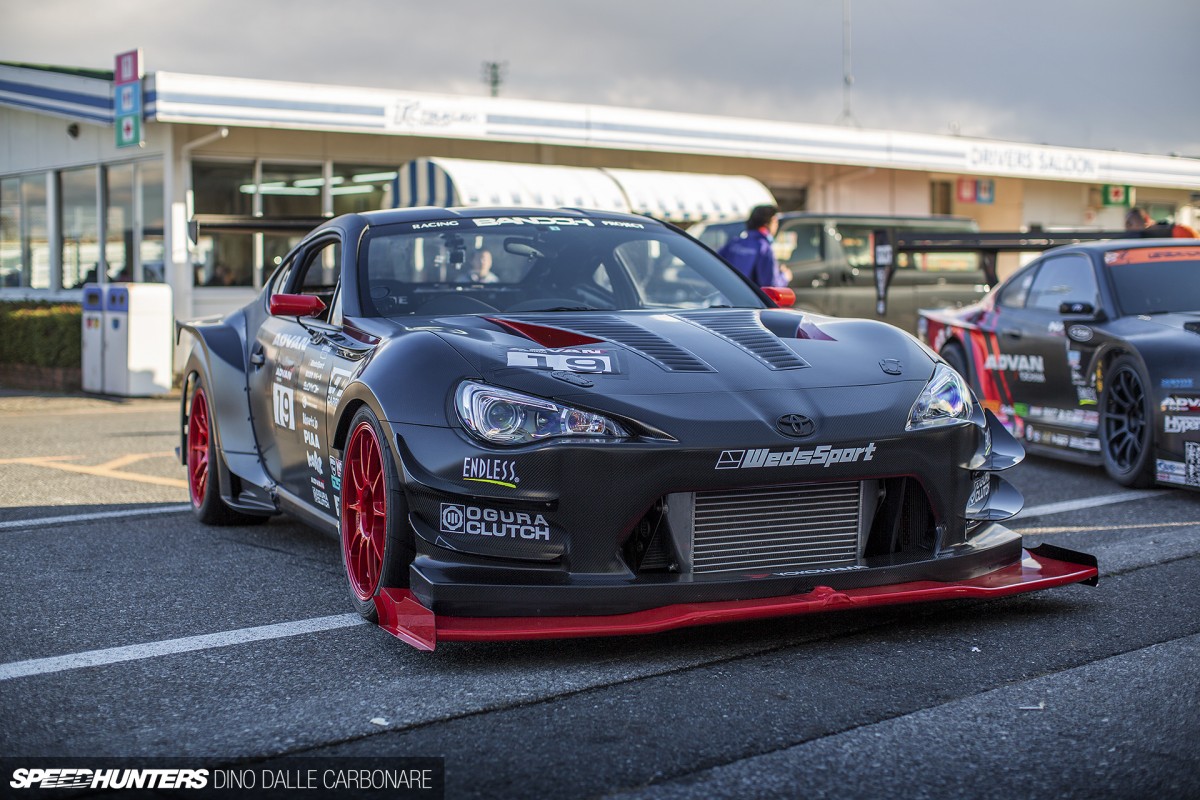 That fact alone is what makes Racing Project Bandoh's time attack 86 all the more special and interesting. This is a car born out of a need to have some fun on the side of their usual motorsport activities, and also introduce a whole new level of development to the ZN6 platform.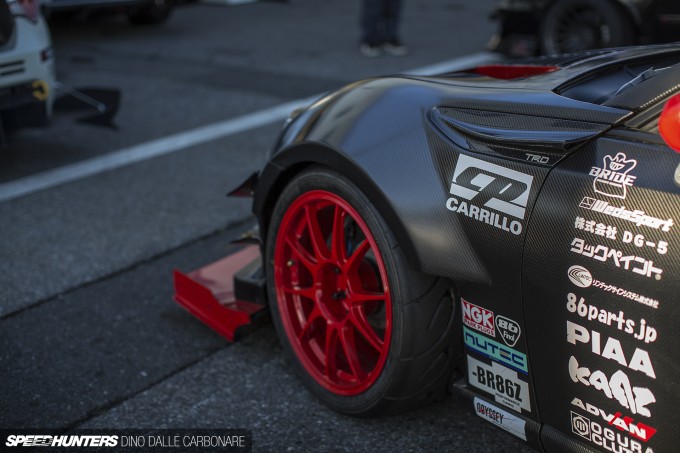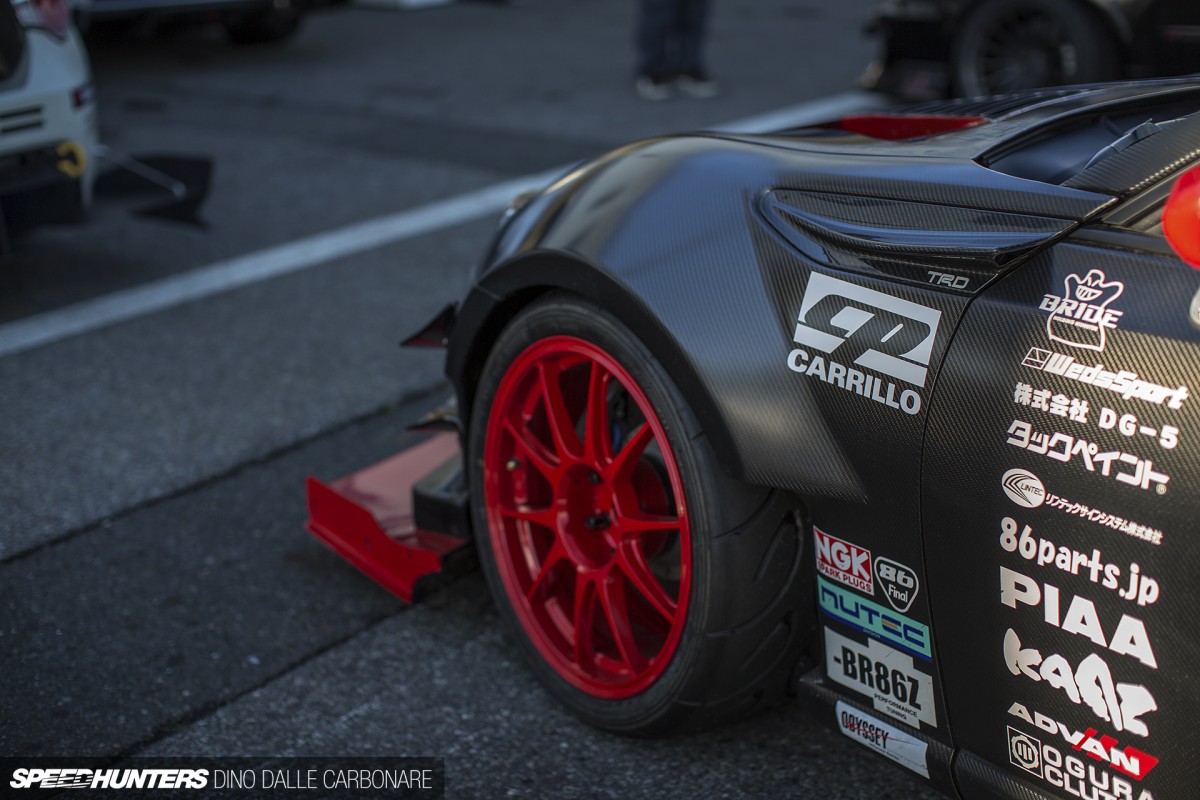 That's why most of the 86's exterior is made from lightweight dry carbon, widened to contain the increased front and rear tracks as well as a revised and adjustable suspension layout. Not surprisingly, the car runs Weds Sport TC105N wheels, finished here in time attack red.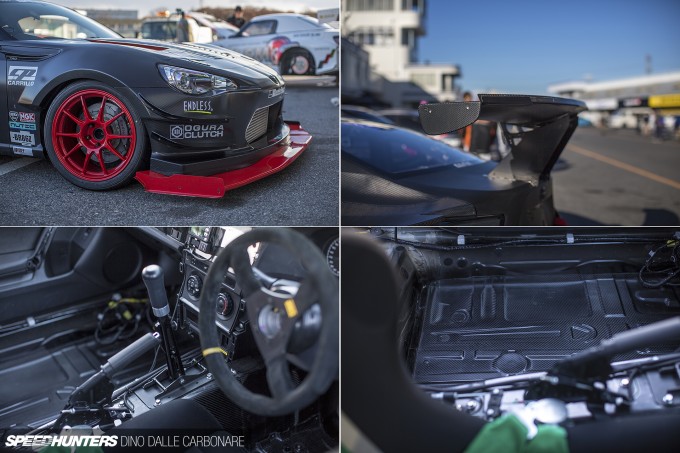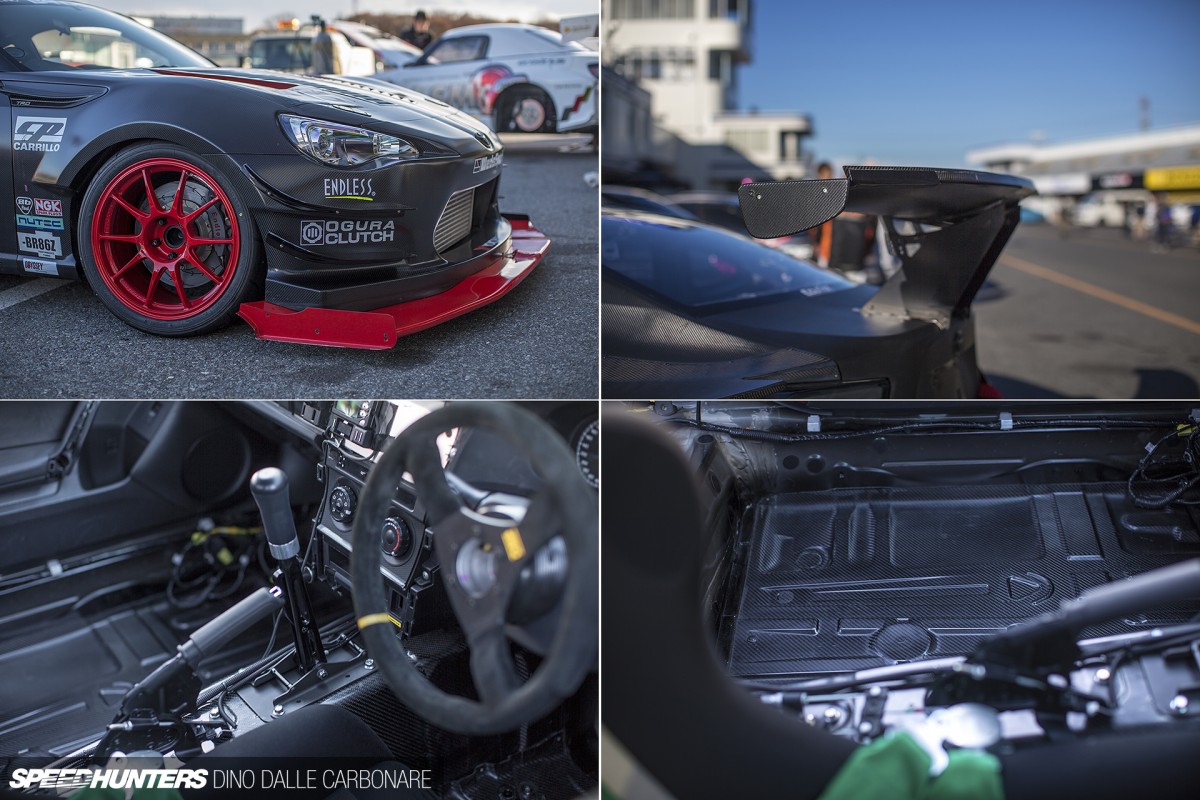 While I wasn't able to get a clear shot of the Scorch Racing developed engine, I can tell you that it's been fully built and is running a rather large turbo to supply the boost required to achieve well over 500hp and see the 57-second lap Orido was able to extract from the car. But it's not all about sheer power, rather the attention to detail. There's a sequential transmission in the mix here, along with a carbon reinforced floor and transmission tunnel, as well as a wild aero package.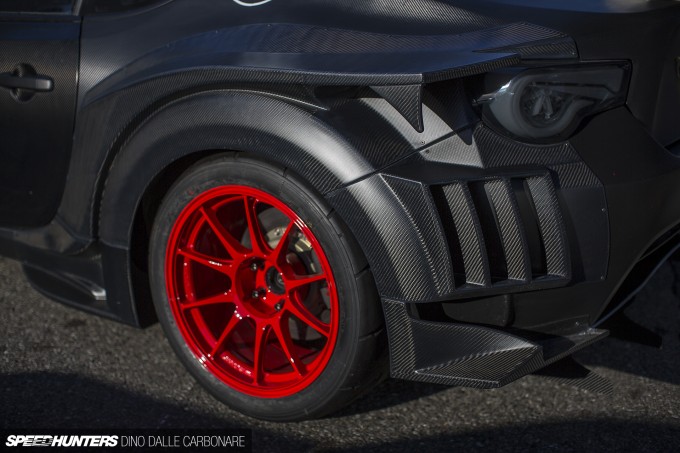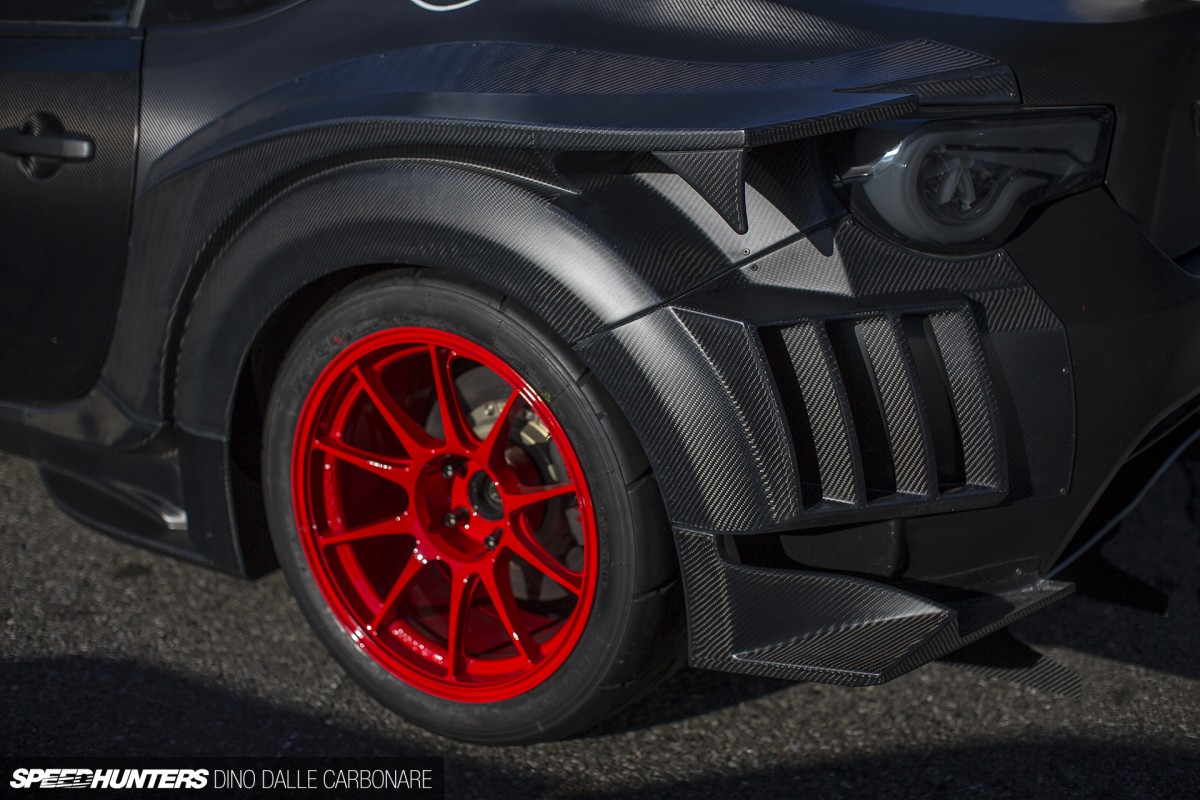 It's not the first time we have seen this car, but it's definitely the first time we have seen it in finished guise and sporting all of those prohibitively-expensive carbon aero bits and pieces. For a car that has been in production for a little over two years the ZN6 is certainly garnering a lot of attention at the moment.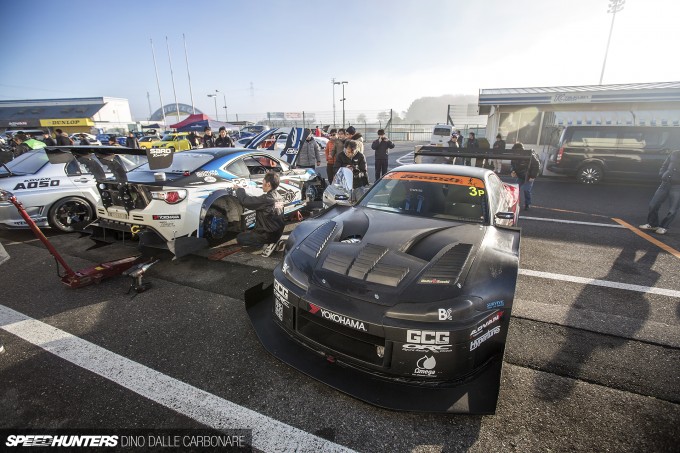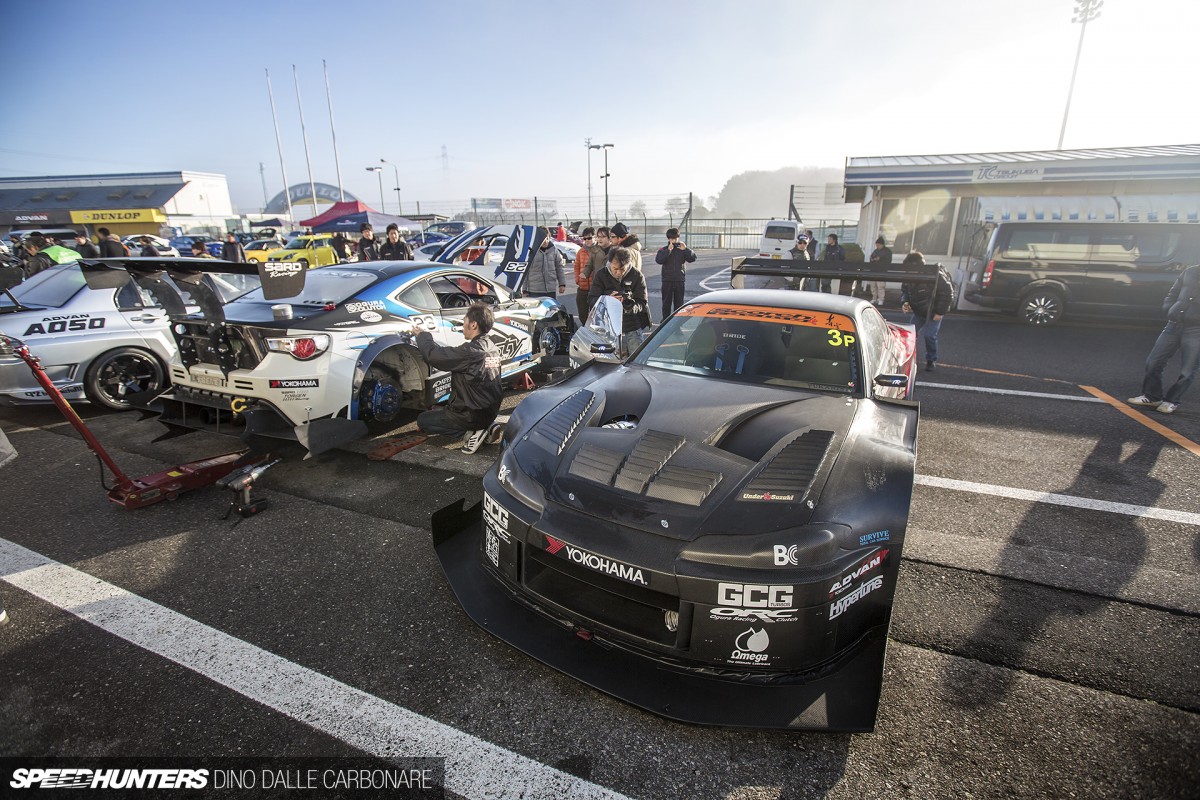 Next up, Under Suzuki's S15 Silvia – how could I not, right? As the most well-developed time attack car on the Japanese scene today, it's hard not to admire how it's evolved from that roughly put together, self-built project that we originally featured years back. It's all been made possible through the vision and perseverance of one man and a team of close friends and advisers who have helped create the fastest production-based car to ever lap Tsukuba Circuit.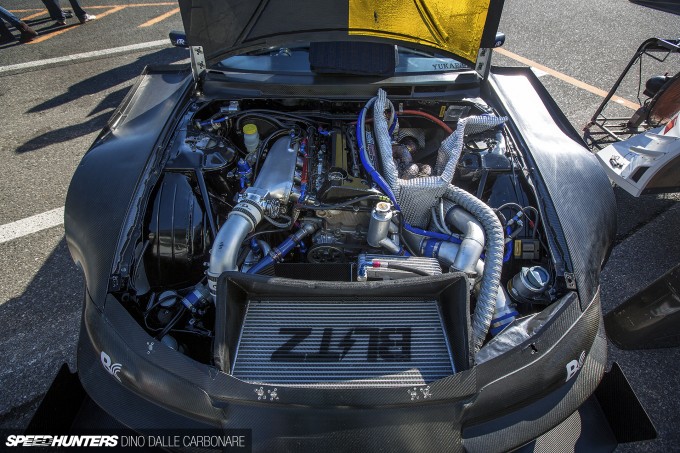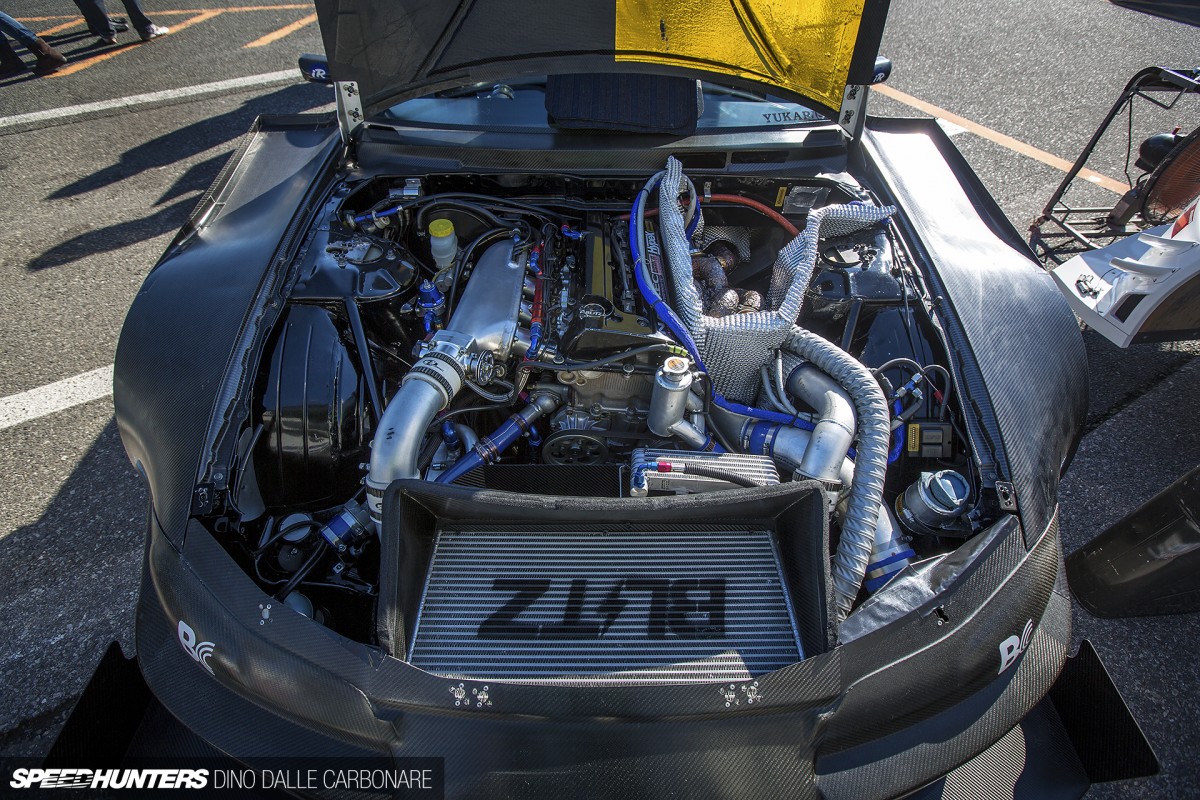 The SR20DET with SR20VE head continues to become more powerful, now running MoTeC engine management and a trick traction control program that allows Suzuki to tap into more power when he needs it. Nestled under the heat-shielded hot side of the engine is a low-mounted GCG turbo which supplies silly amounts of boost. The exact figure remains a secret, but I've heard it's much higher than 2.0-bar (29psi)!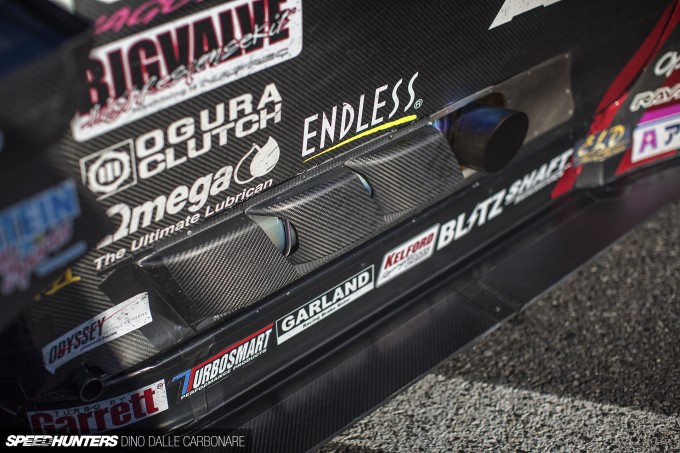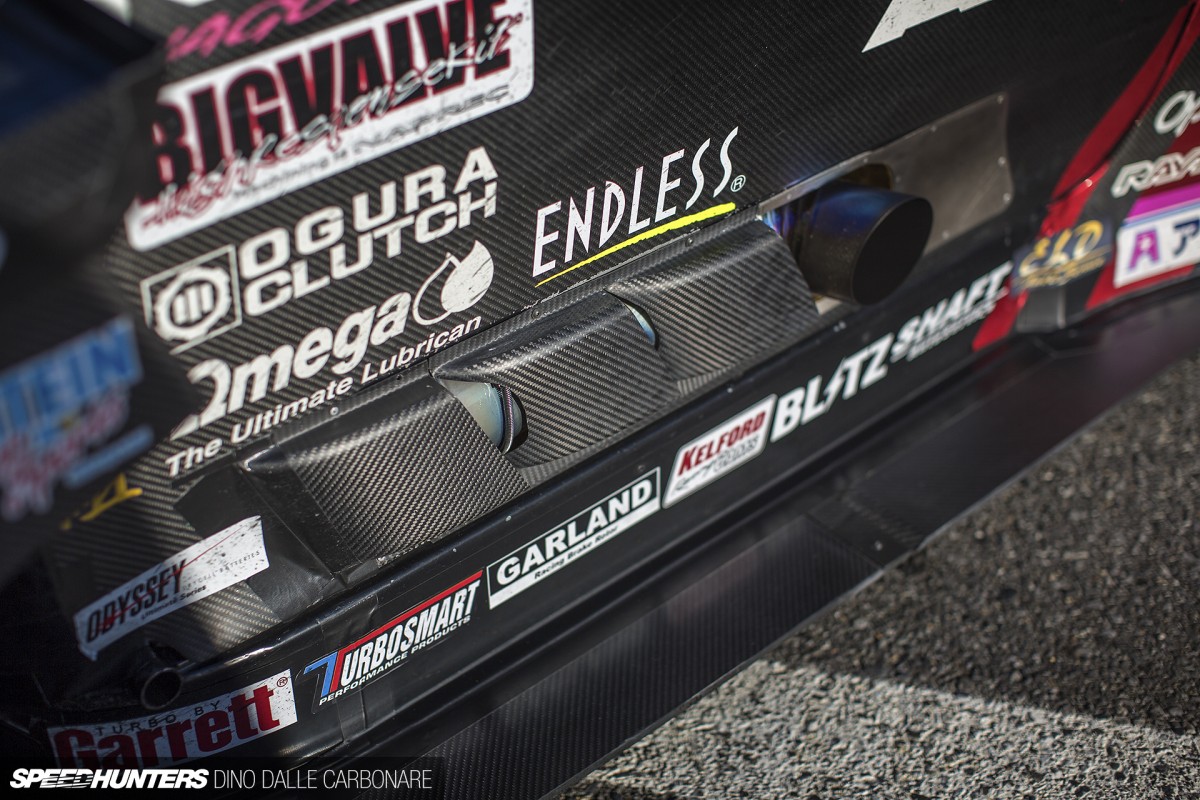 Along with the latest aero changes, Suzuki has also added this slick side-exit exhaust that pops out from the passenger door. I love the louvers to help keep the titanium pipe cool!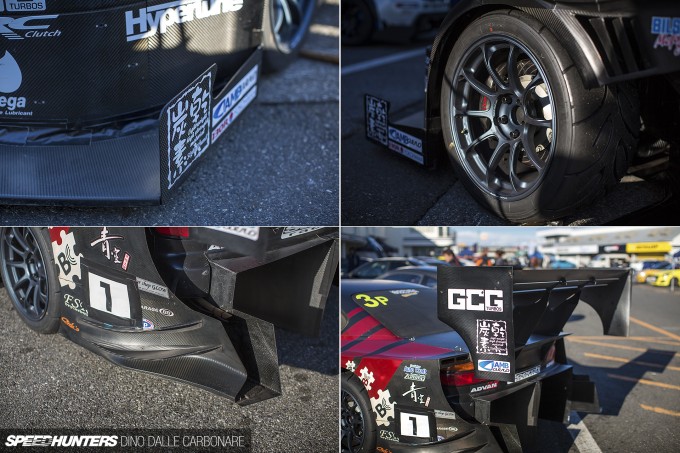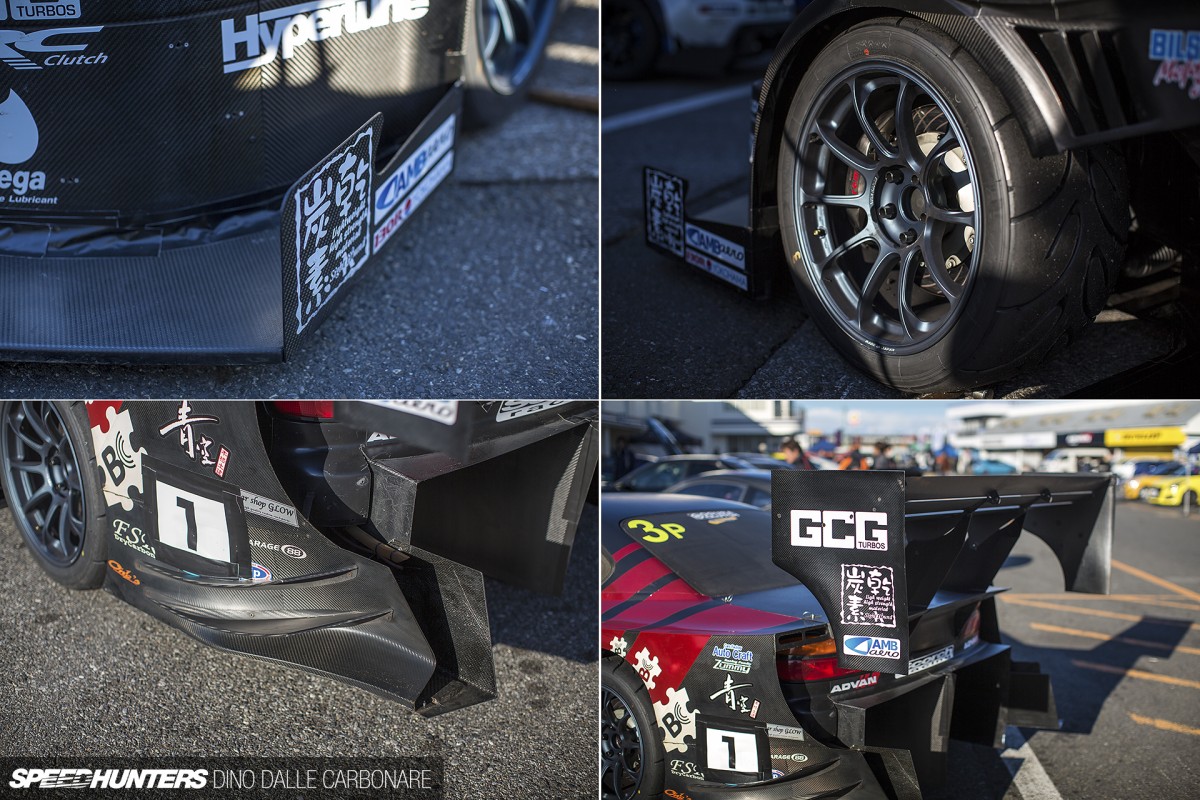 With plenty of input from Andrew Brilliant, the new aero package has made the car look even wilder that it already was. And with the added downforce at the back of the car there was a need to maximise the weight pushing down on its front end too. The S15 now runs on RAYS Volk Racing ZE40 rims, and thanks to a new sponsorship with Endless, a brake setup featuring monoblock callipers and huge rotors.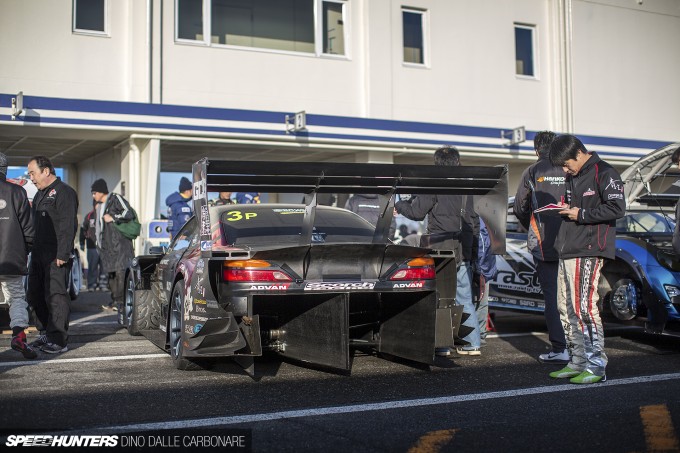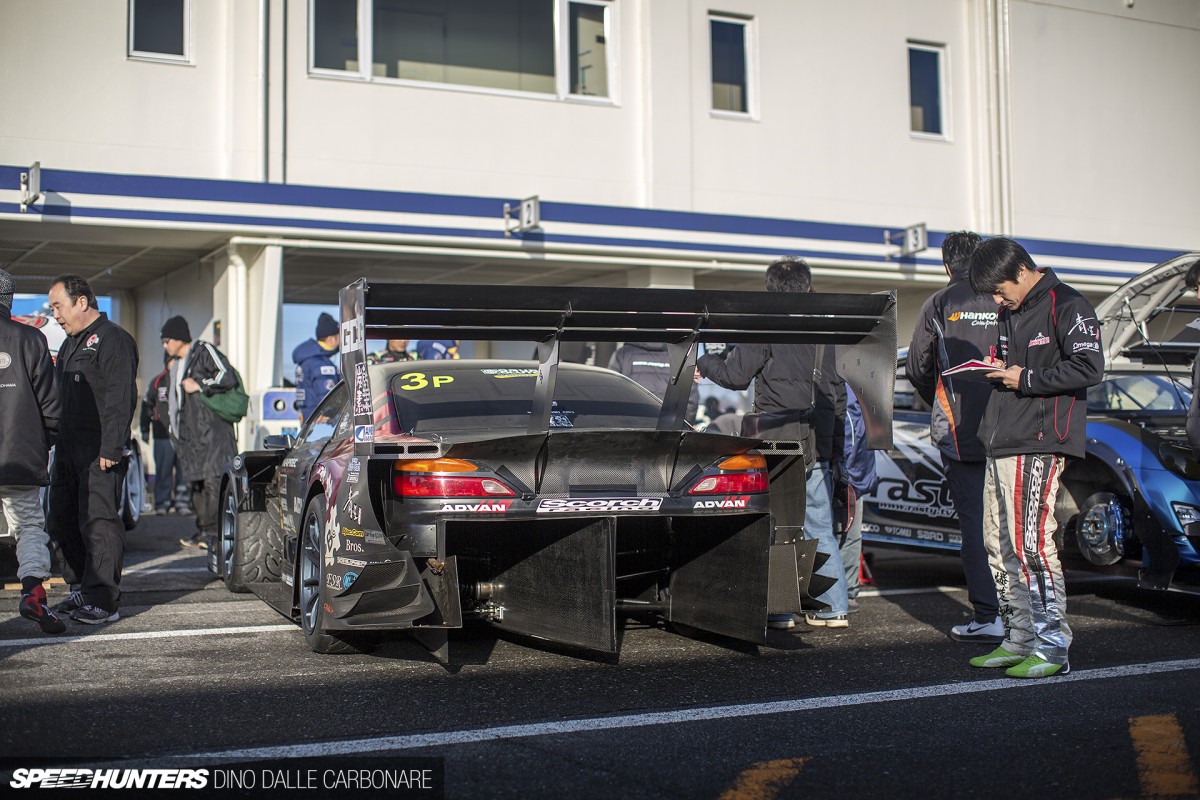 But this S15 is really all about the 'tunnels' now – something that Suzuki had been wanting to do for a long time. It takes the S15 to a whole new level, and while he managed to break his own record during the Super Battle, this car is capable of much more, and everyone knows it.
Standing Out From The Crowd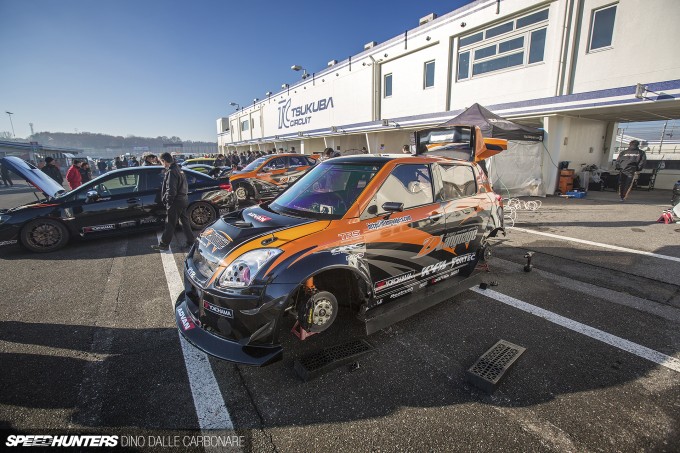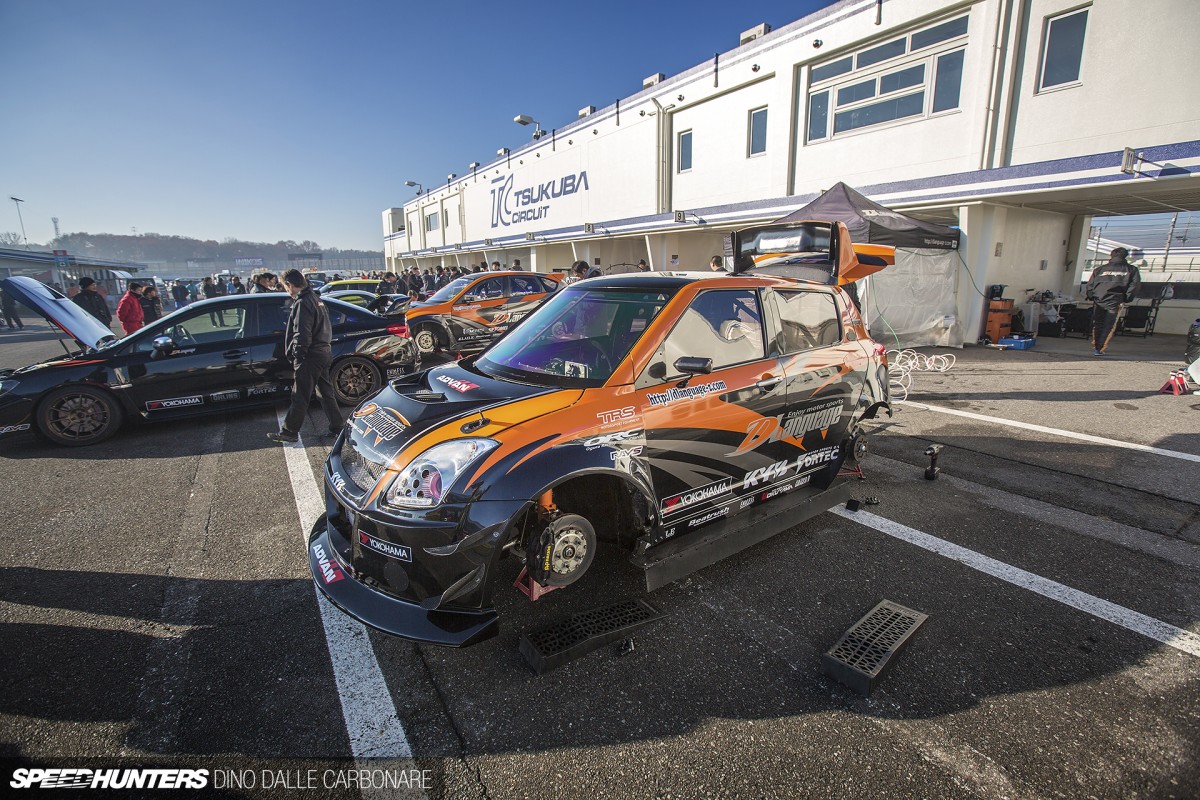 Now for something completely different, but in no way any less extreme than the two racers we've just seen. D Language is a relatively new shop to hit the scene, but since 2010 its quickly cemented itself as a force to be reckoned with in Japanese time attack circles. Building no less than four cars and entering them every year at the Super Battle will have that effect though. While their ZN6 and R205 GRB were some of the fastest cars at the event this year, it's actually their ZC31S Suzuki Swift that I wanted to check out in more detail.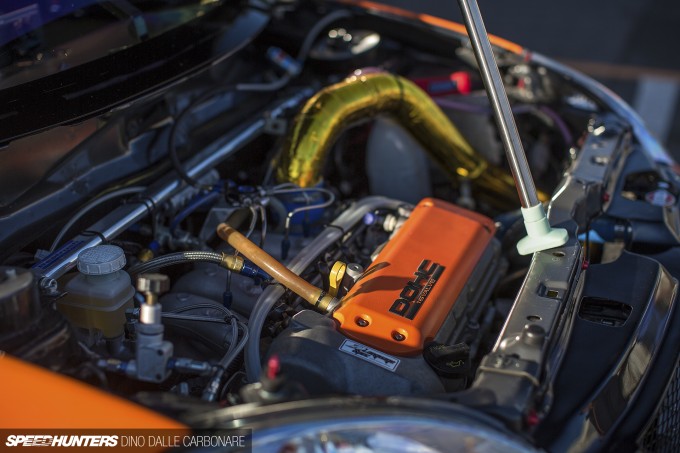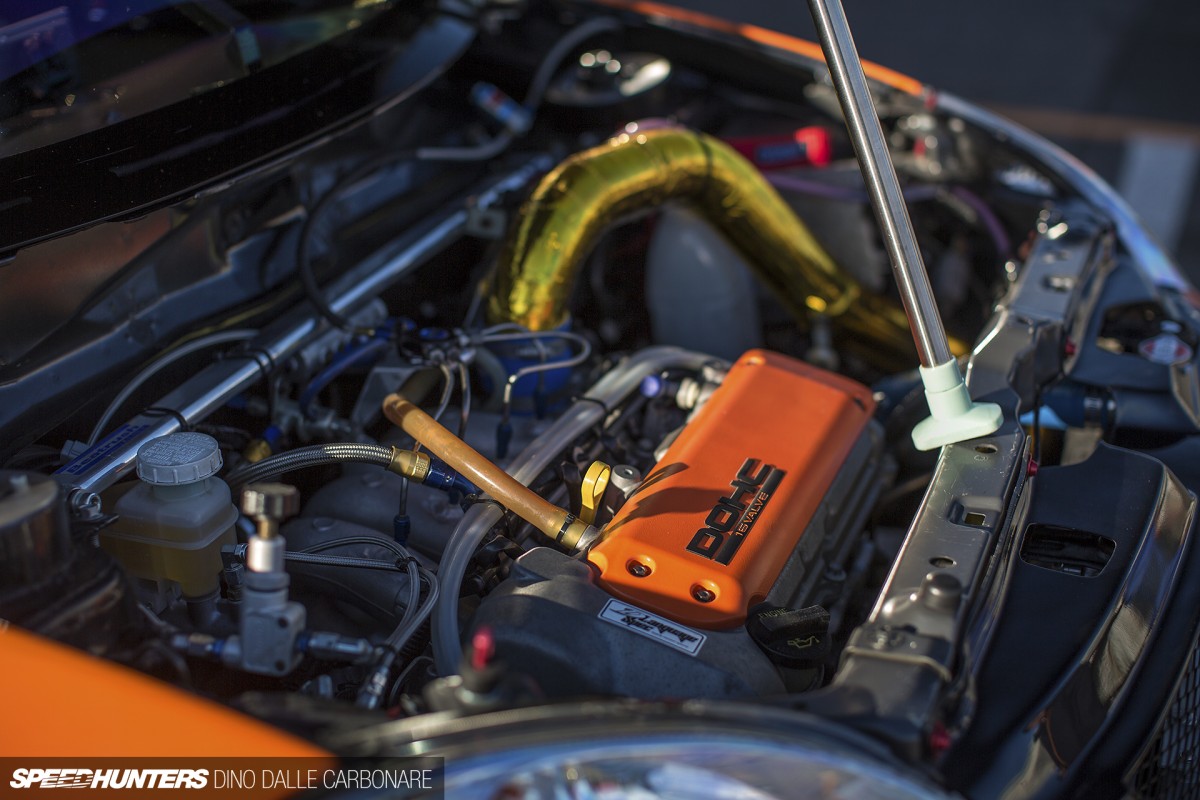 Like I showed you in the first part of my Super Battle coverage, this car managed to record a sub-minute lap – 59.446 second to be precise – which is something beyond impressive for a front-wheel drive car of this size and engine size. It's obvious these guys know what they are doing when it comes to pushing little turbocharged four bangers to the extreme.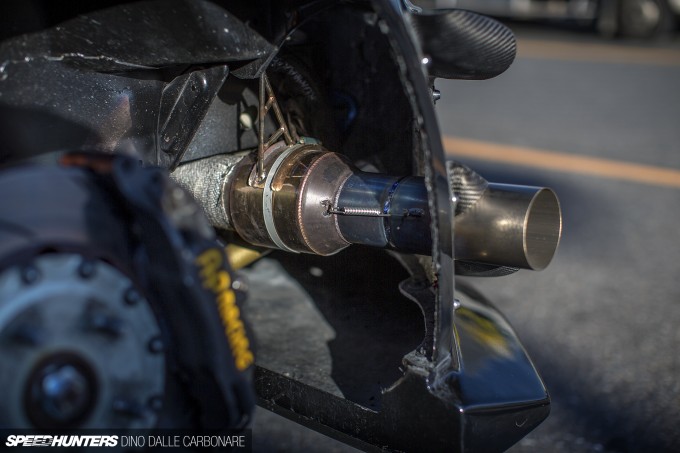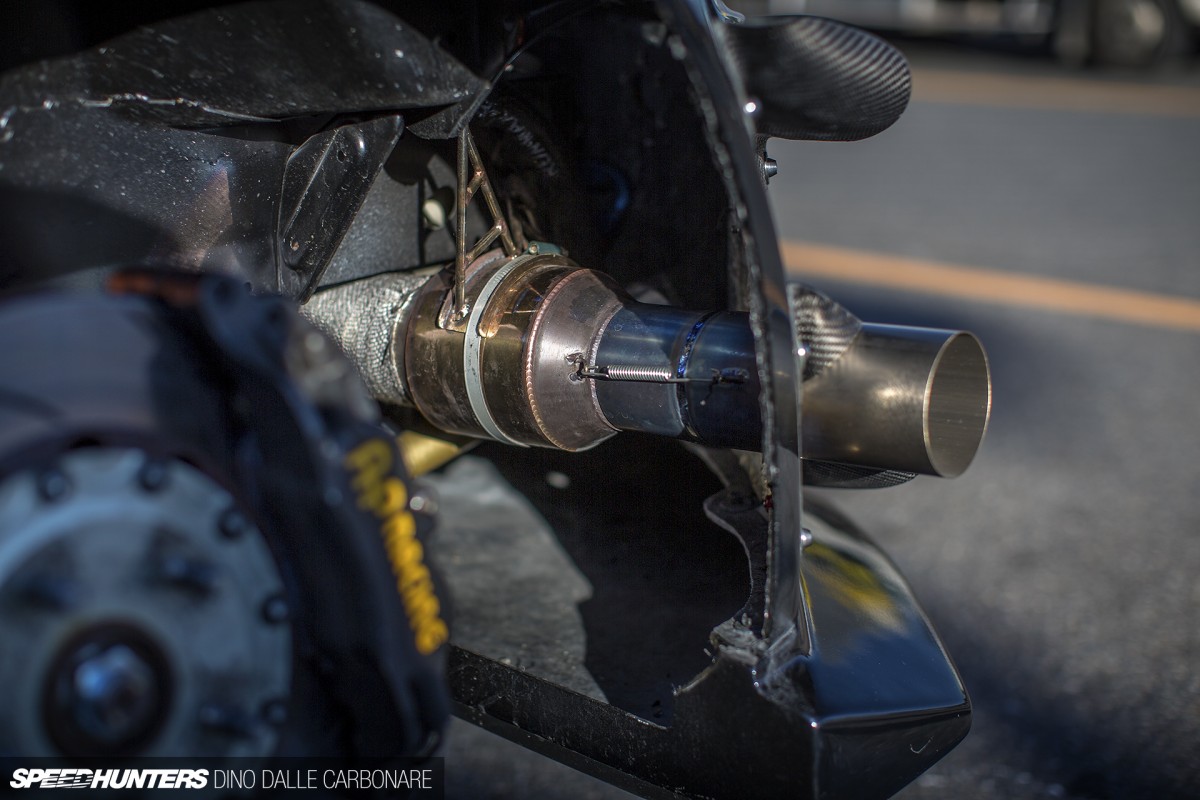 The best touch of all is the side-exit exhaust, which is literally a straight-pipe punching out from the turbocharger.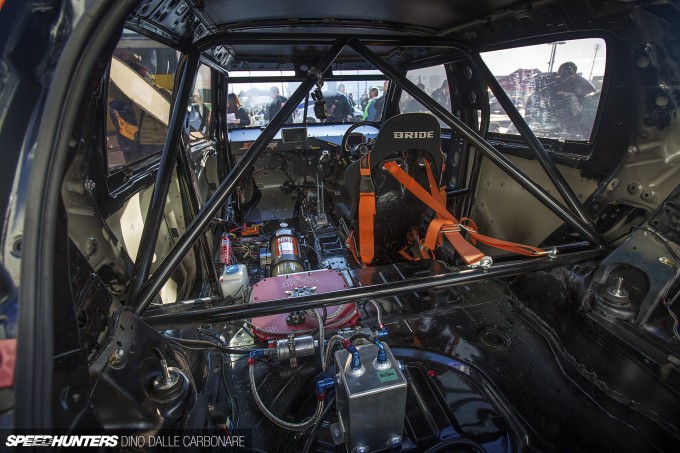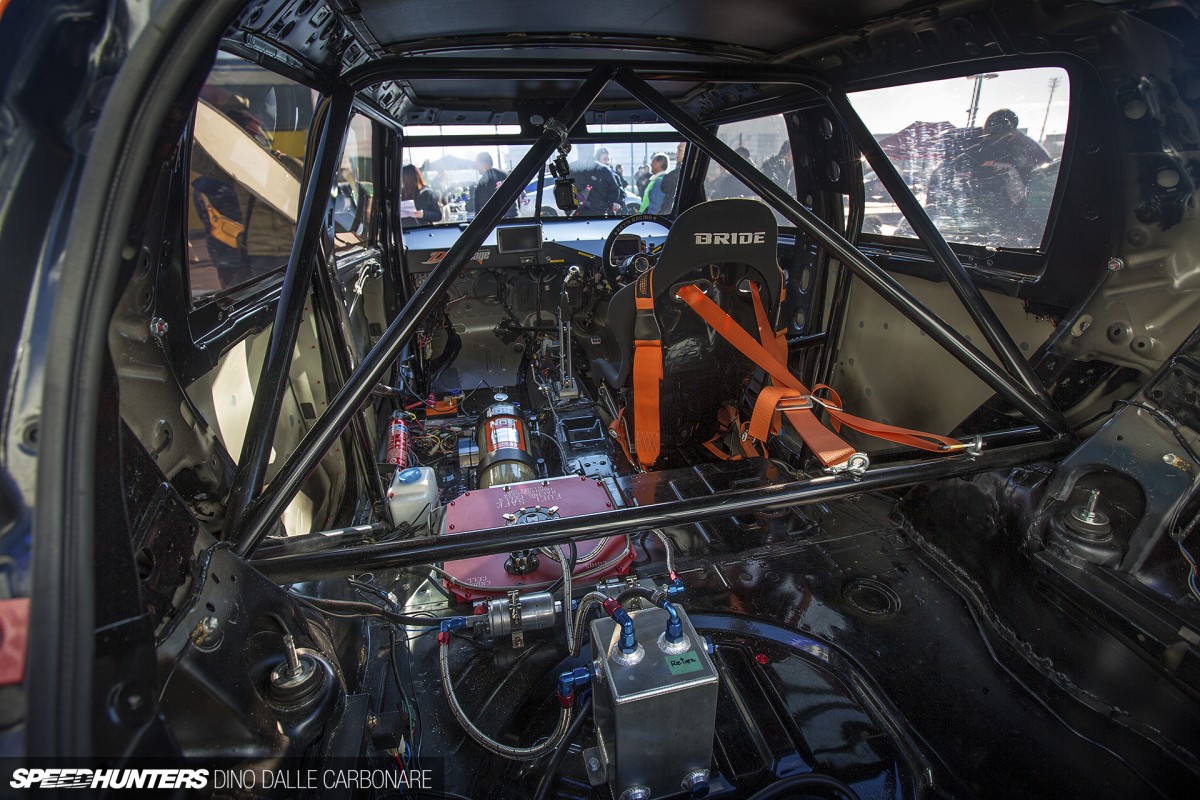 It easy to see that corners haven't been cut with this build, and they aren't quite done with the car yet either. In true time attack spirit they will continue to develop the Swift further and get their driver to push harder and harder at future Tsukuba outings.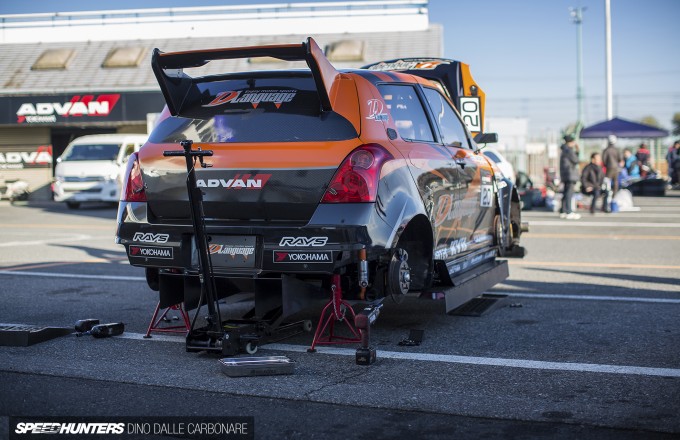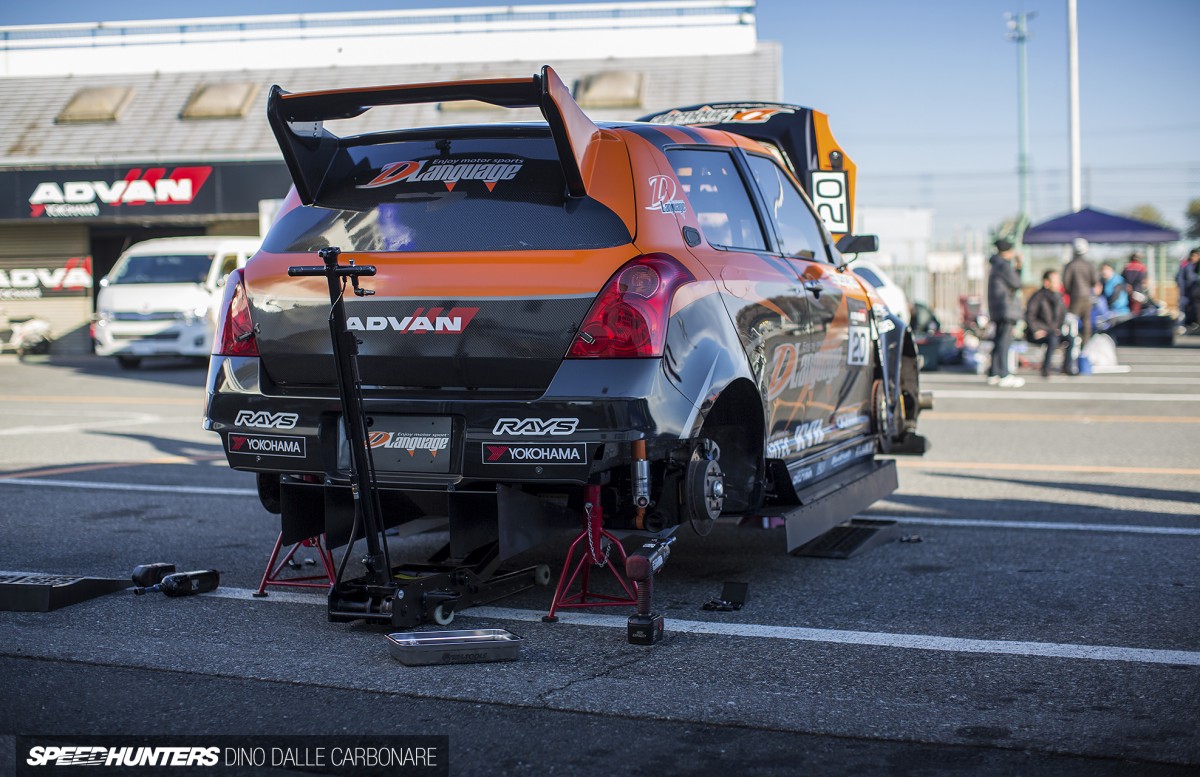 Finishing off this impressive little package is the aero treatment, which on top of countless canards, prolonged splitters and a hatch-mounted wing, includes some interesting side skirts with a rubber section that seals the car to the ground.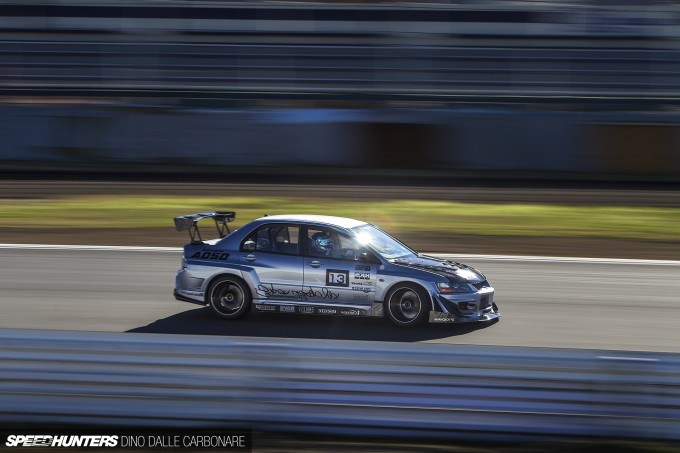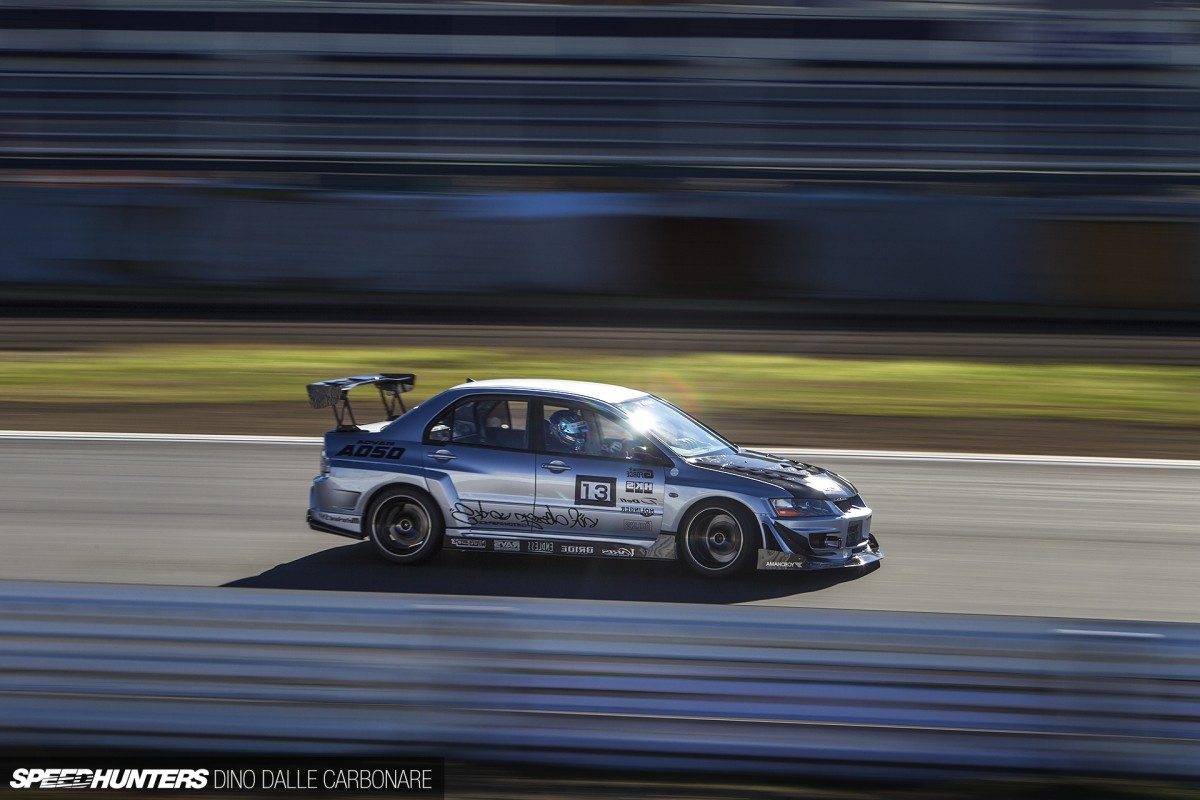 Mitsubishi may have given up on its own supercar-slaying creation, but its fans sure haven't. It's great to see big names like Garage G Force using an older car as the basis for a new time attack project.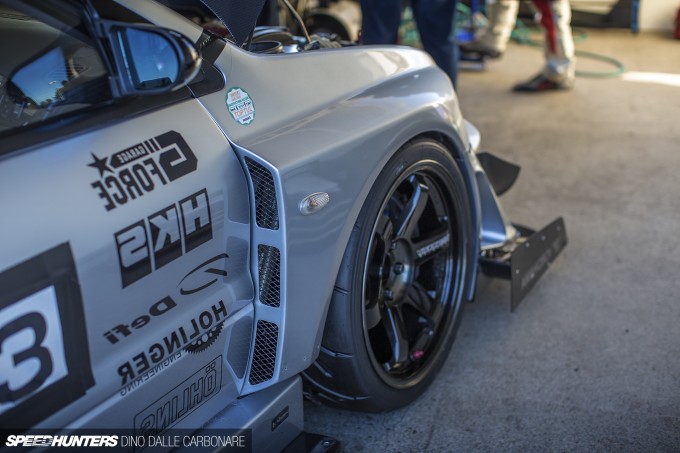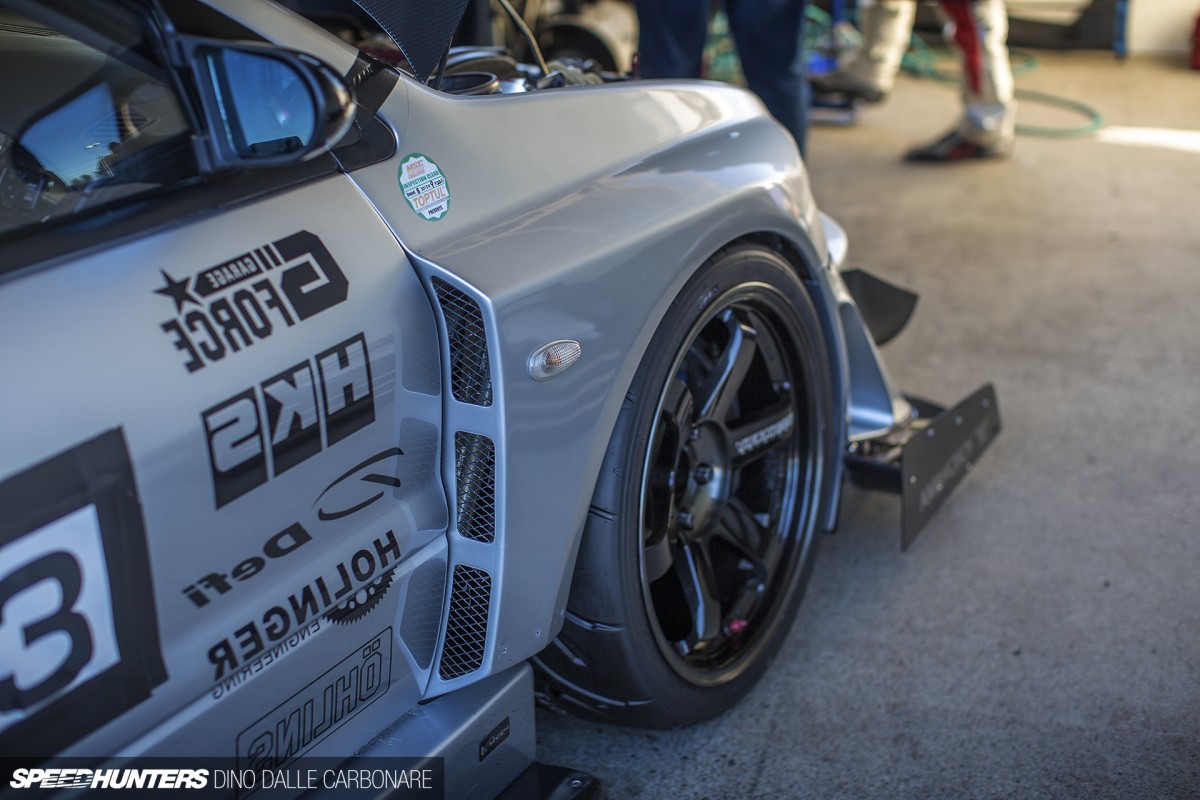 This CT9A certainly isn't doing things by half – it's sporting some of the best bits on the market starting off with a Varis wide body kit for extra girth.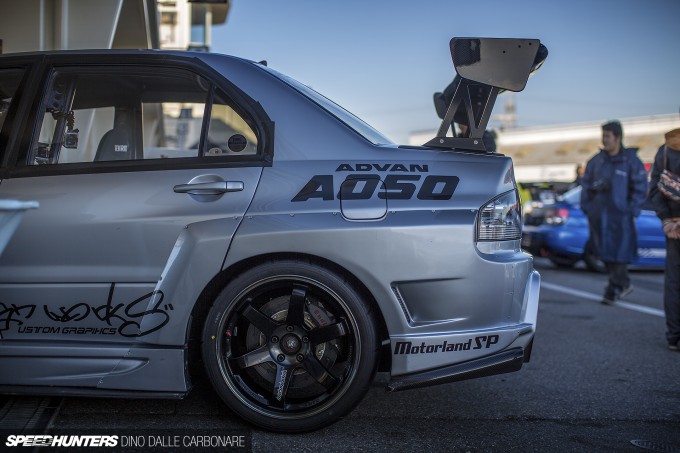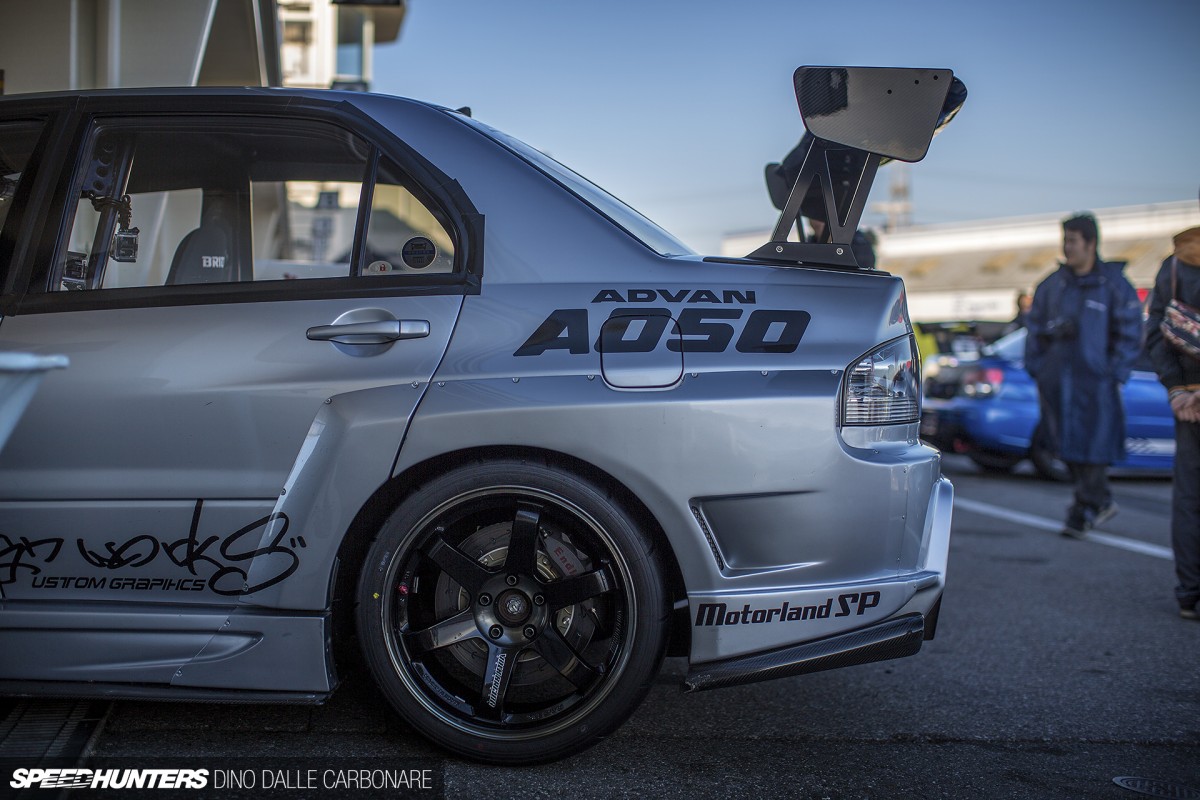 It's the same at the back, all topped off with a set of RAYS Volk Racing TE37s shod in everyone's favourite time attack rubber: Yokohama ADVAN A050s.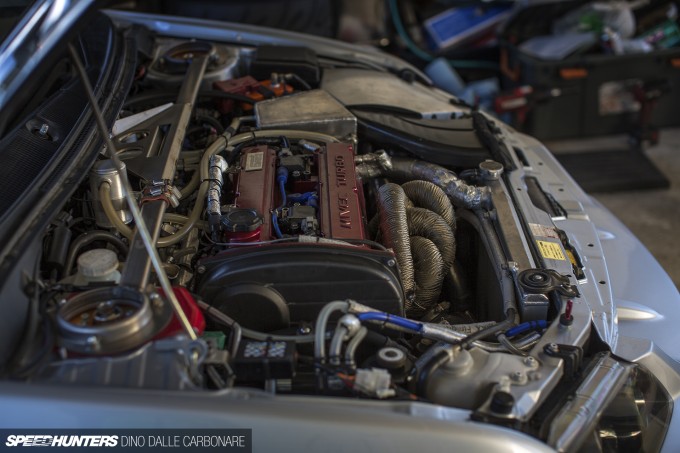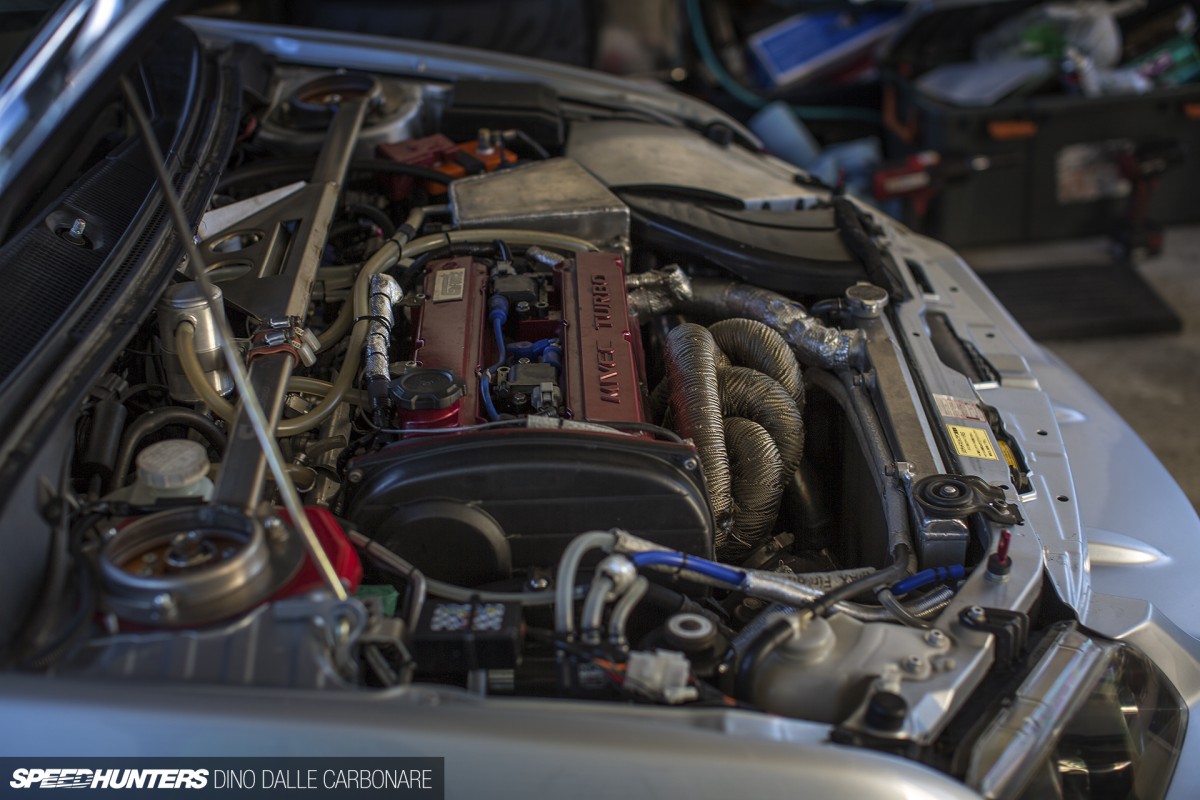 You'll have to wait for a full feature on the car to find out all the specs on the engine, but suffice to say this is a heavily-modified setup, despite what appearances may suggest.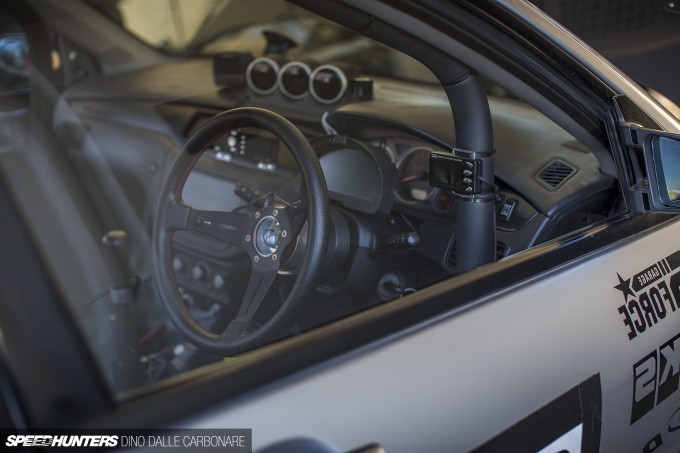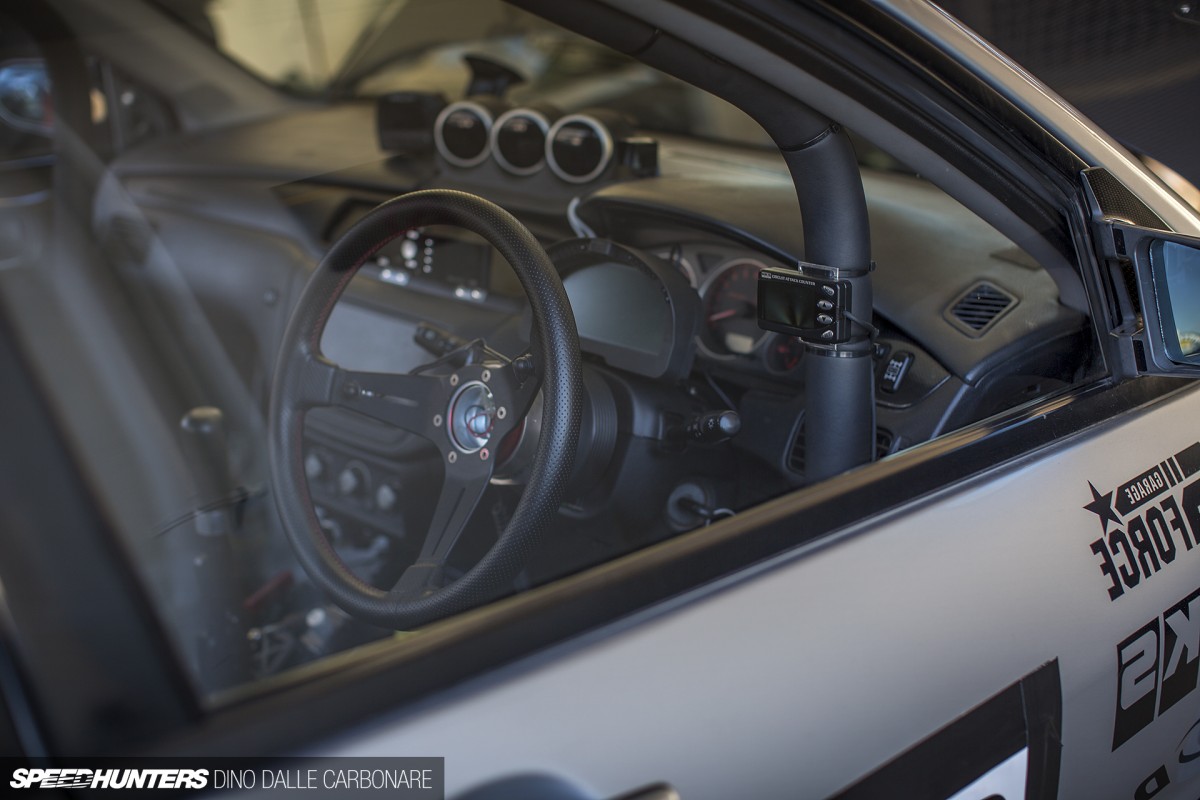 Taniguchi was able to jump behind the deeply-cupped Personal wheel and come up with a 55.5 second lap – one of the fastest times on the day.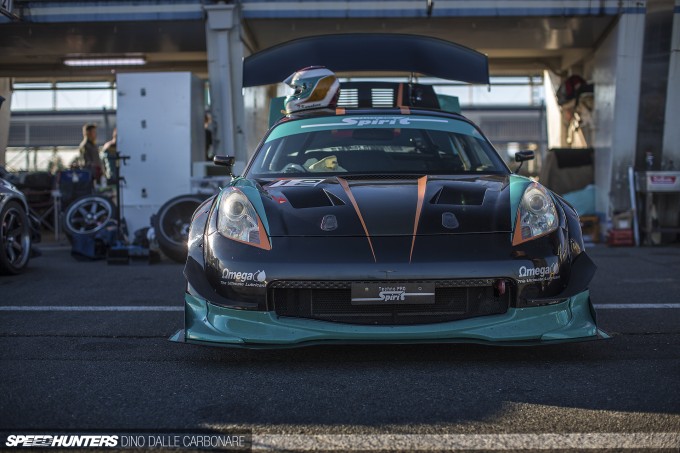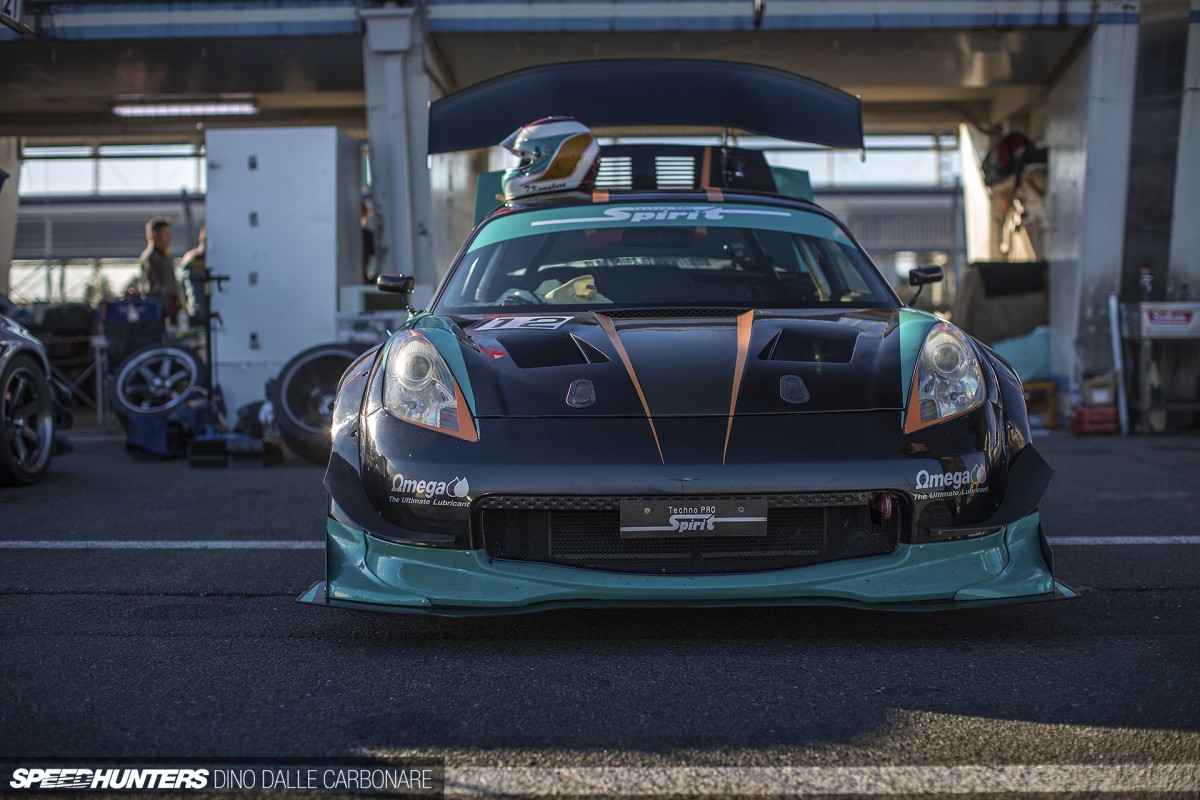 As reminder that it's not all about power, the last car I want to touch on in this Spotlight-O-Rama is the Techno Pro Spirit ZZW30 Toyota MR-S. These guys are out at every Tsukuba time attack event I go to, and are in it for all the right reasons: pure passion and the drive to shave hundredths of seconds off their lap times.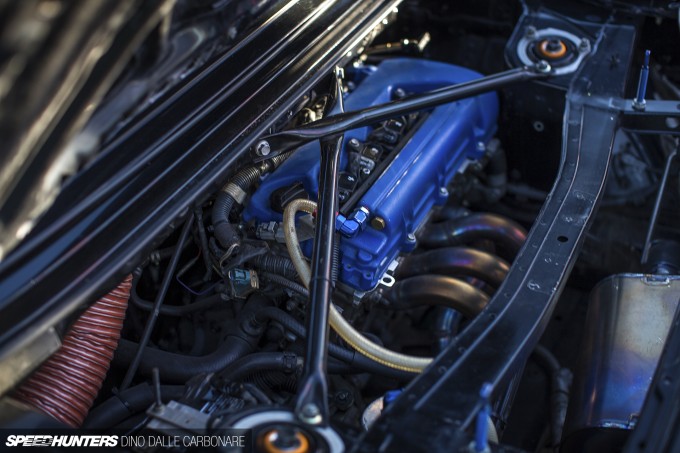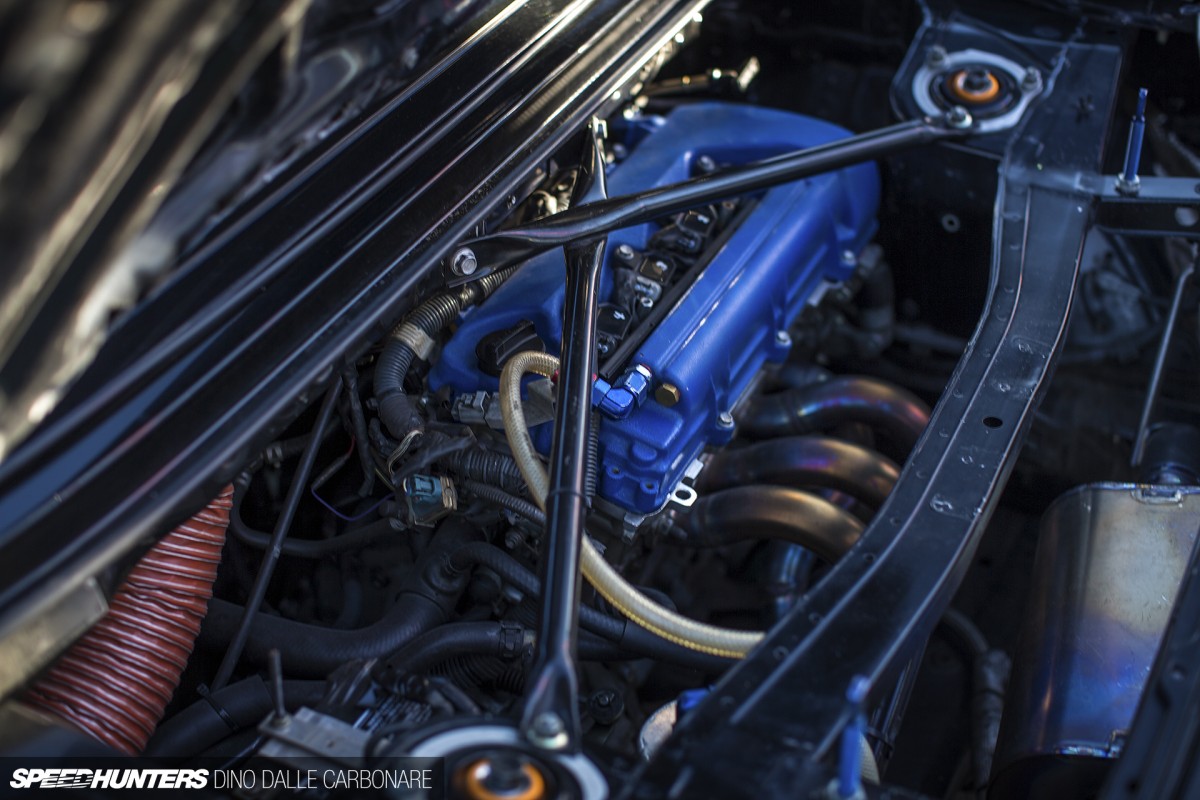 The little mid-mounted 2ZZ has been refined over the years and is now churning out more power thanks to a custom intake setup, special headers and a titanium exhaust system.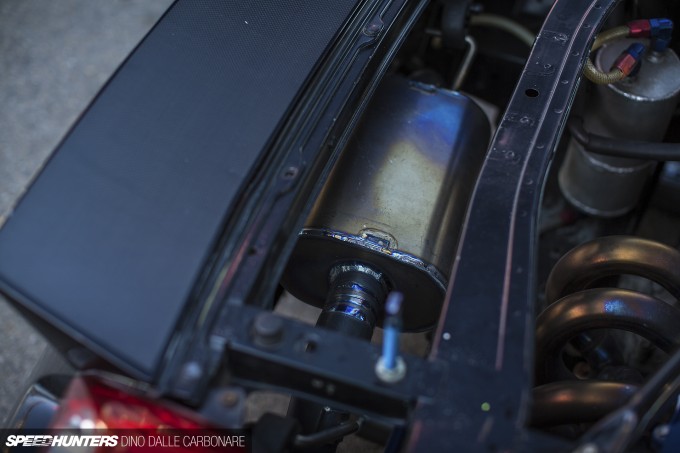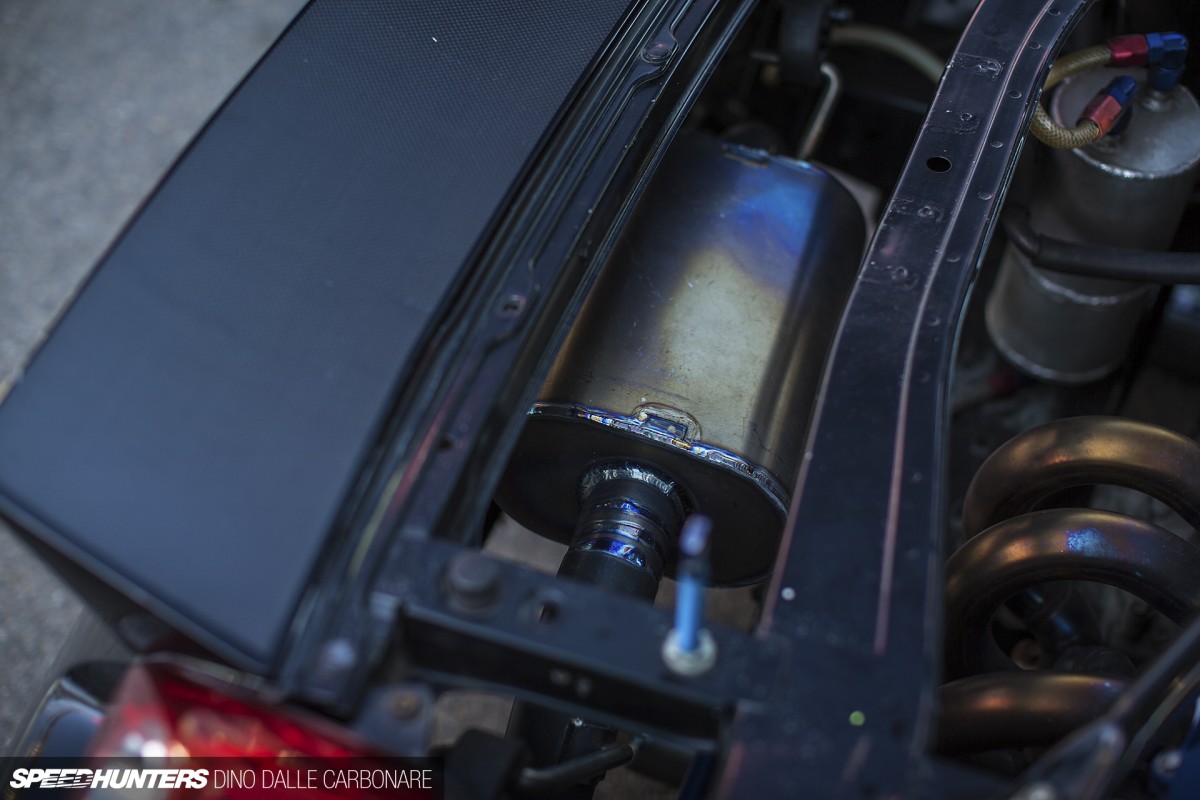 Here you can see the main silencer, which sits up high behind the rear bumper.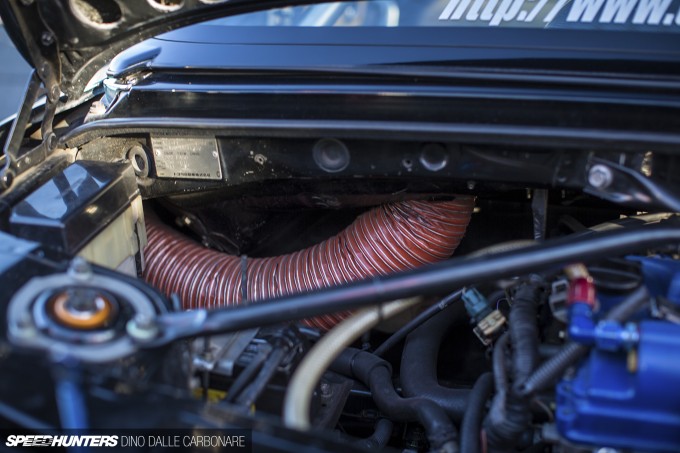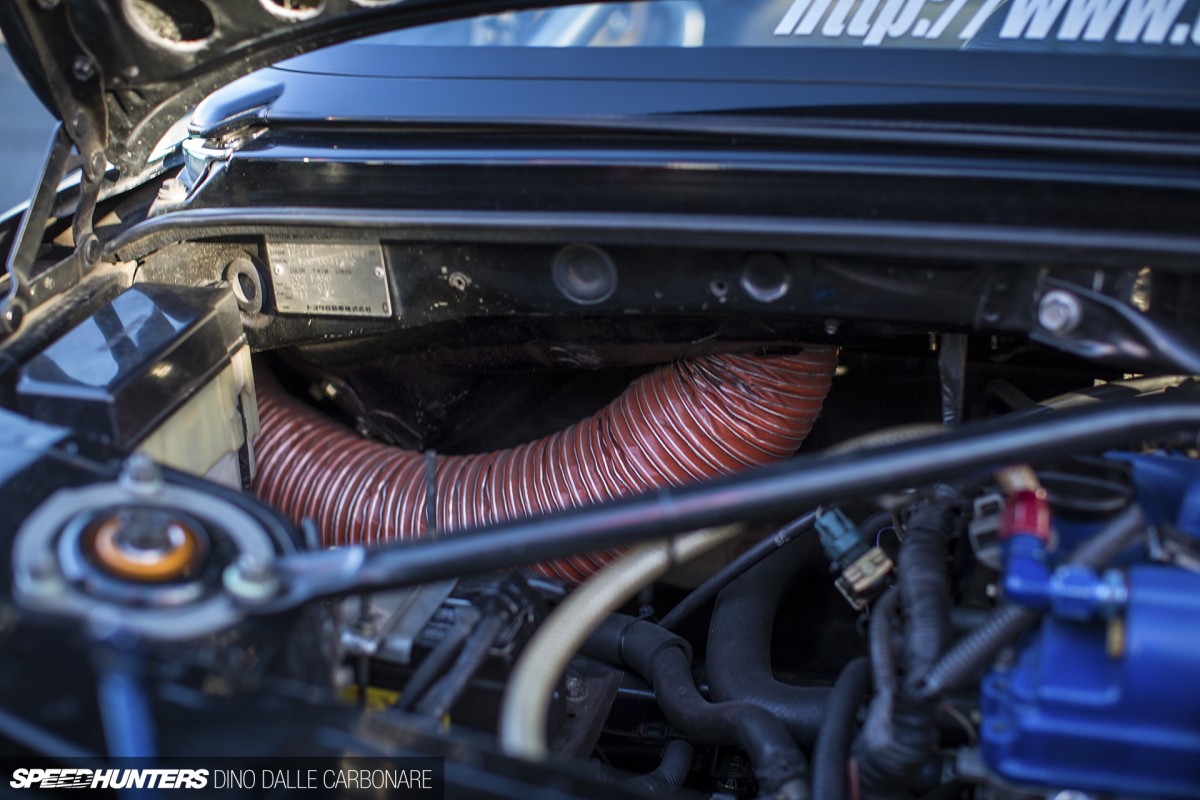 There's also a big air scoop that directs cool air towards the sealed-off intake. Being separated from the engine bay like this, it breathes only the coolest air.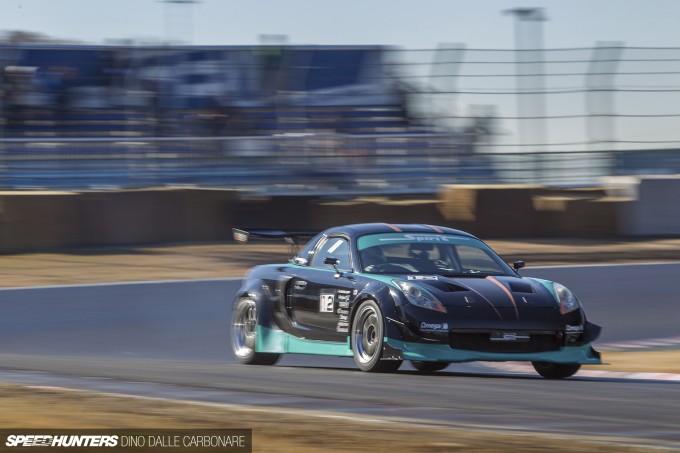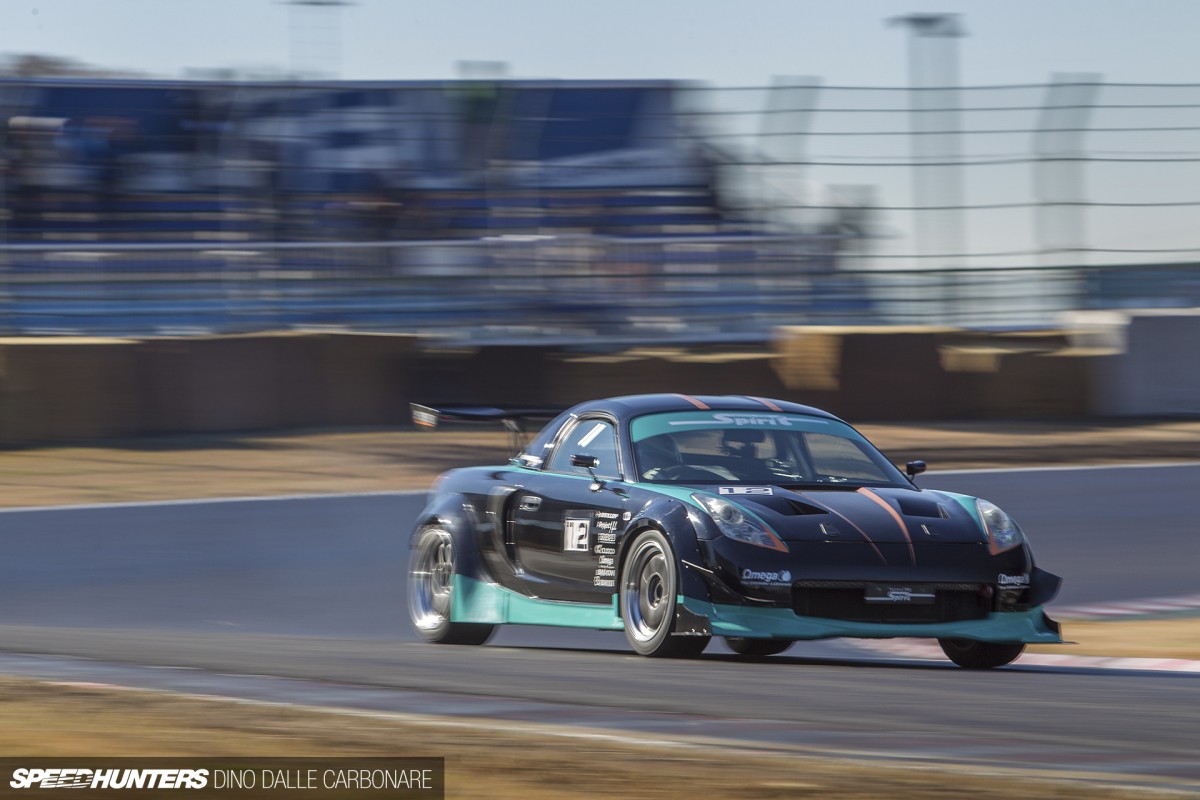 Rather that dropping in a bigger motor or going for forced induction, Techno Pro Spirit has stayed true to the original concept of the MR-S and focused on suspension, chassis and handling. It's all specially set up for Tsukuba too, and the Toyota runs a close-ratio gearbox to maximise its performance throughout the tighter and more technical midfield. At the Super Battle it managed a 1:01.010 lap, which not only looks like binary code, but is also a seriously fast lap for an MR-S, let alone a naturally aspirated one!
That's it from the 2014 Rev Speed Super Battle, but let's not forget that Battle Evome will be kicking off soon… So get ready for lots more JDM time attacking!
Dino Dalle Carbonare
Instagram: speedhunters_dino
dino@speedhunters.com