Relatable
I've been on a crusade of sorts lately. You might have noticed.
Specifically, I've become more and more fascinated with humble builds. At the risk of repeating myself, it's not that I don't appreciate the crazy and seemingly unlimited budget builds, it's just that I find it hard to relate to them. On a similar level, I'll always have that little bit more respect for the guy who does his own thing, in his own time, than the guy who just pays someone else to do everything for him. Now, before someone jumps down my throat for that, I definitely fall into the latter category. But that's a whole other discussion for another day…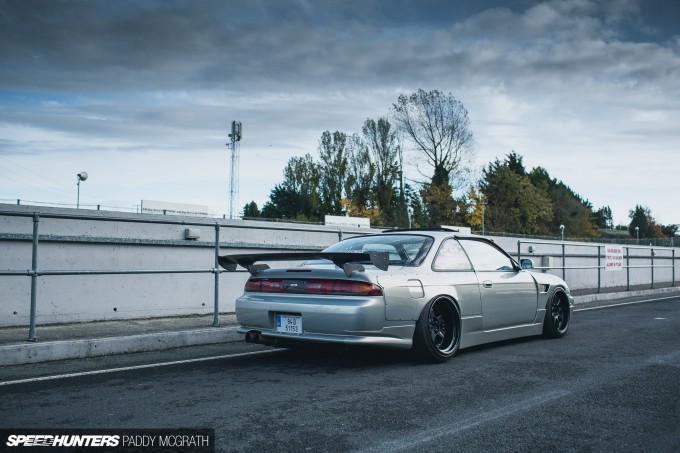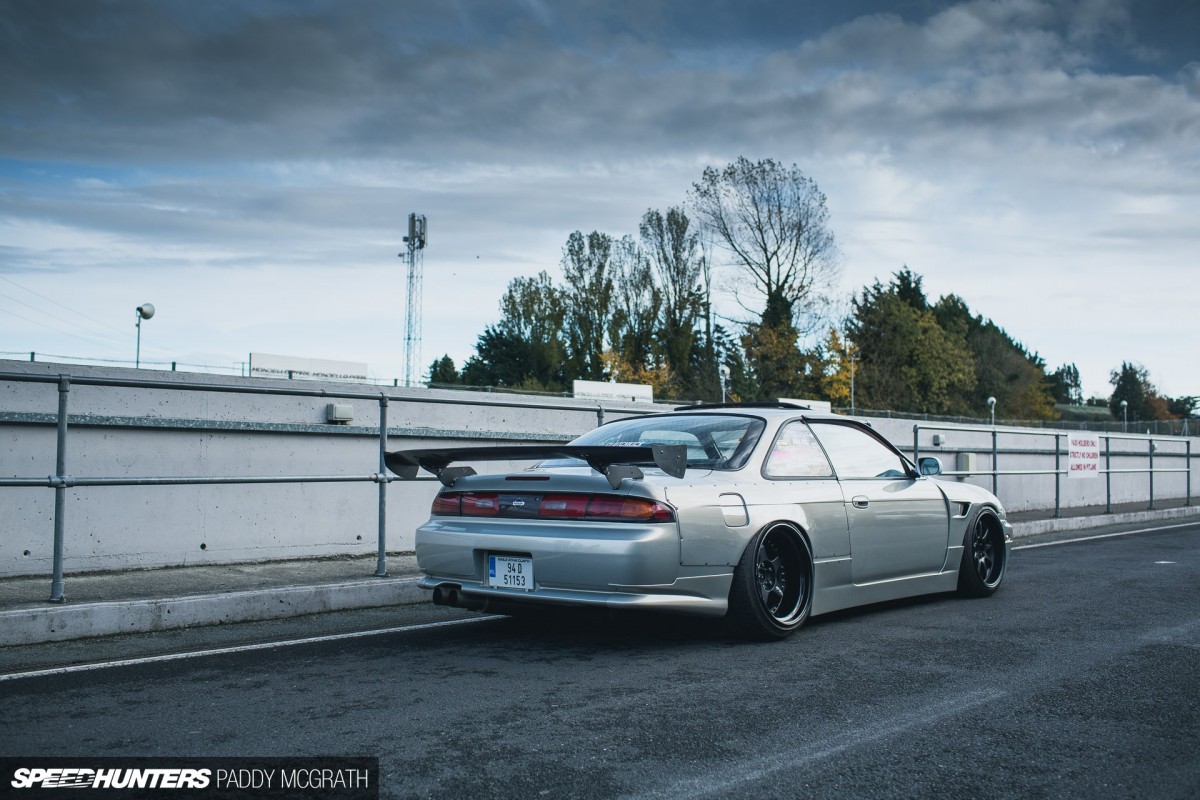 If there's anyone who knows the meaning of the word sacrifice when it comes to building a car on your own, it's probably Neil Thompson. Despite numerous and significant setbacks, including the immediate death of an engine on first start up and having to break his perfect EK9 Honda Civic Type R in order to see the project through, it's a wonder that he managed to finish the car at all. Okay, it's probably the very definition of #firstworldproblems, but any genuine car guy or girl will know that it doesn't make it any easier.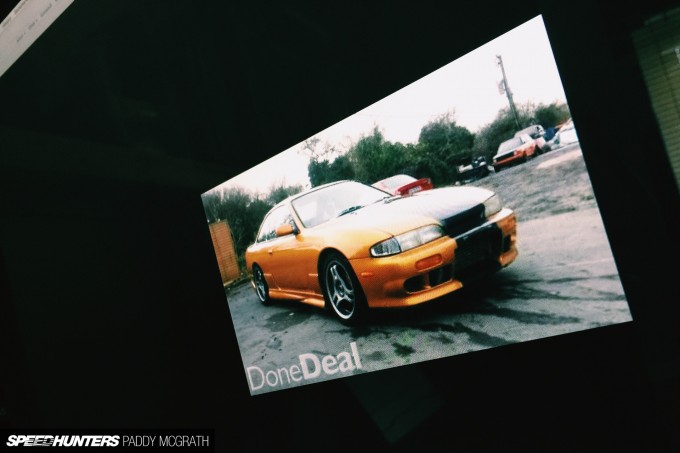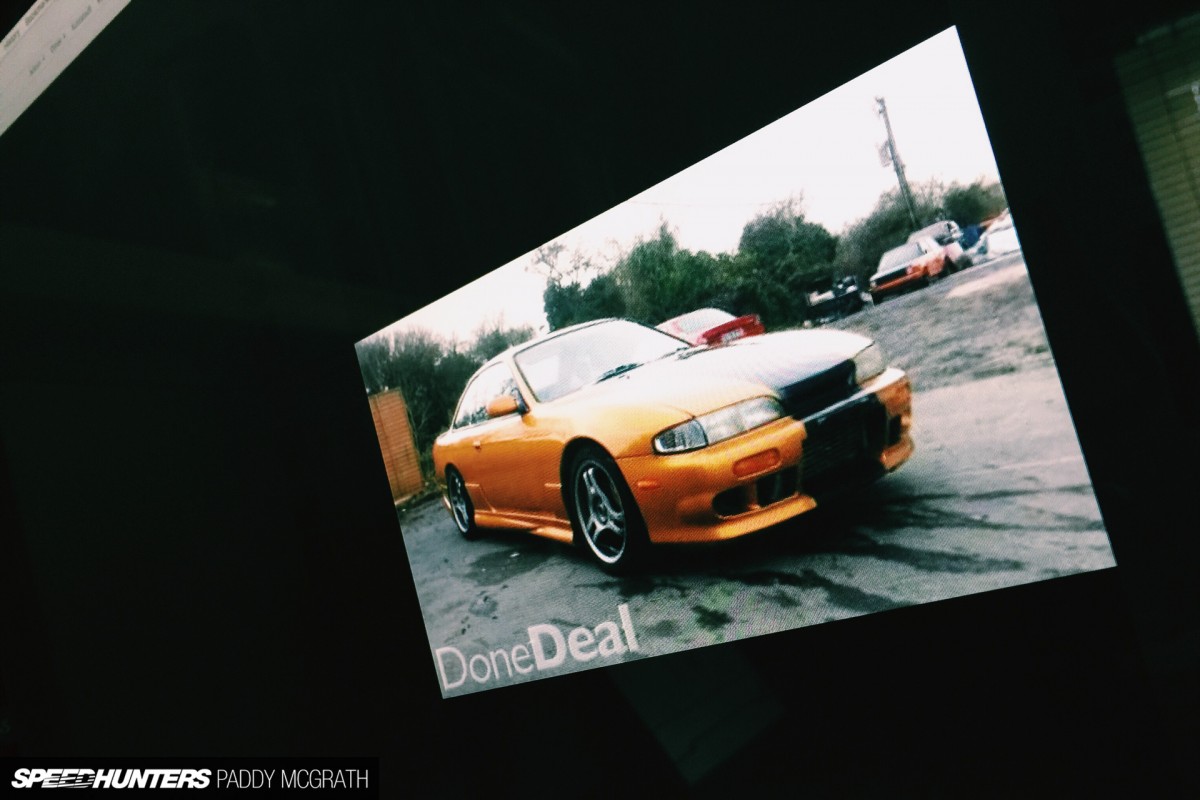 Considering where he started, the transformation has been quite simply remarkable. A zenki Nissan Silvia S14 with, um, questionable styling, has been reborn as something very cool indeed.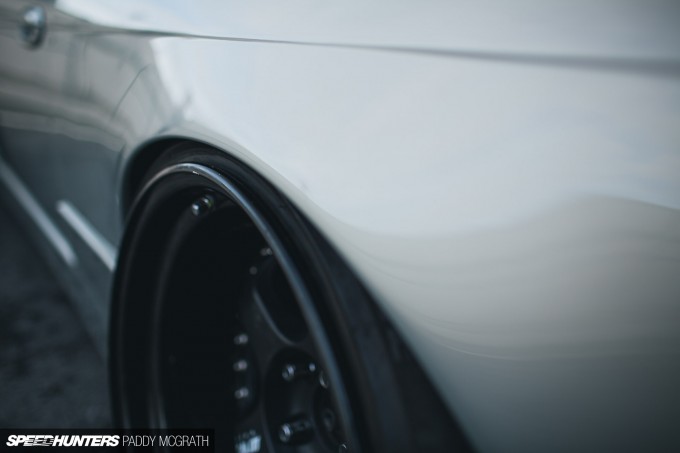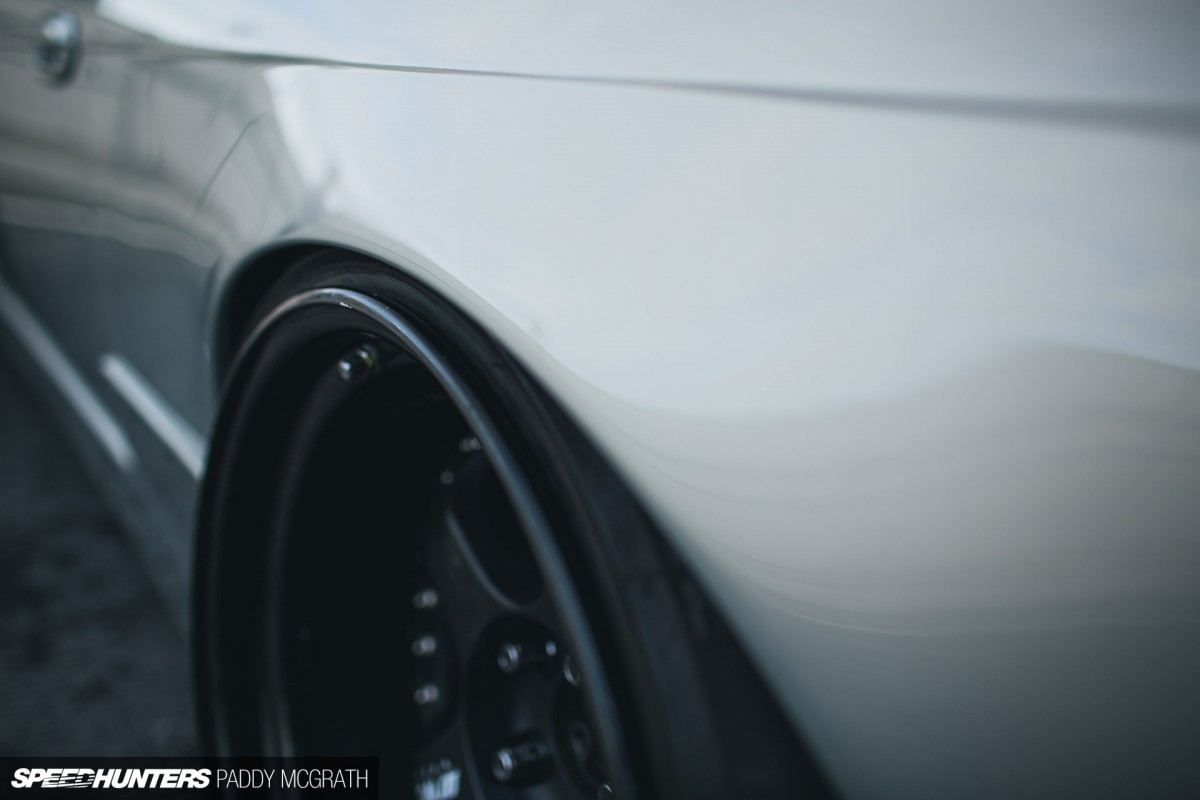 Probably one of the more impressive sides of the build is the wheel fitment. You can laugh and dismiss this as a stance thing, but to get a car to sit and drive this low on Irish roads without fouling the bodywork or inner-arch is a monstrous task in itself. Especially considering that the S14 is static on JIC Magic coil-overs, squeezing the rear 11.5-inch-wide, -6 offset Work Termist S1Cs (aka first-gen Meister S1s) must have taken considerable effort. But that effort saw Neil learn how to weld so he could cut and modify the arches himself.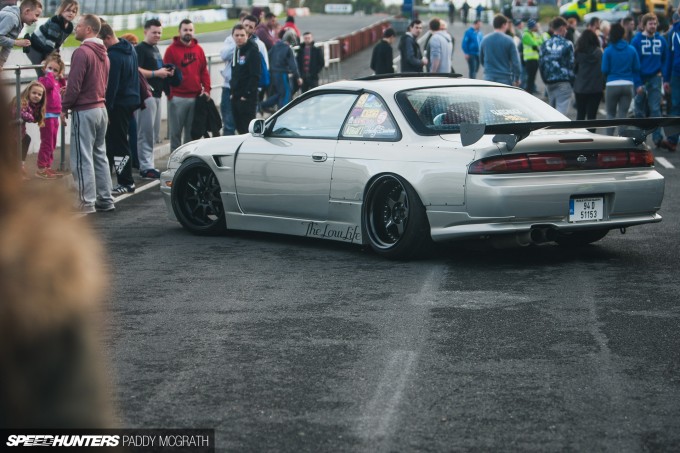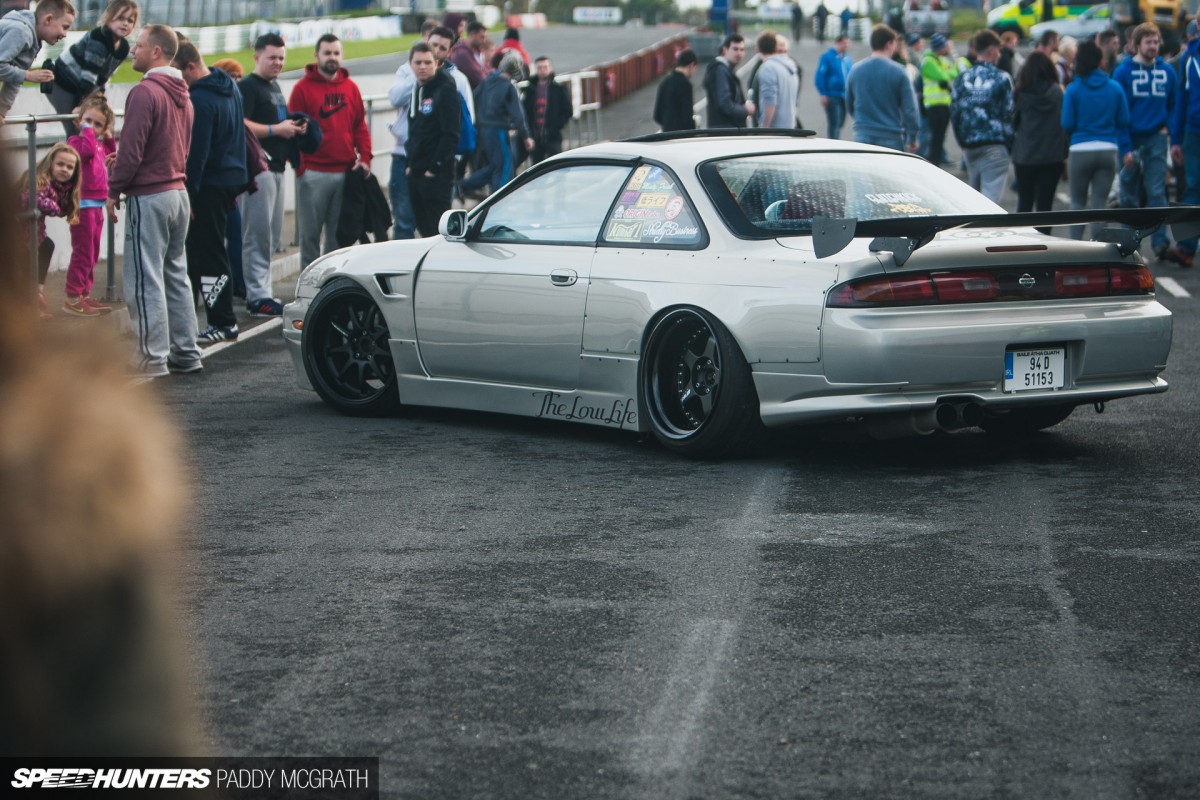 Despite using your usual big-name parts, Neil has managed to put them together in a unique sort of way. The Rocket Bunny kit is actually quite subtle for instance with the low mounted D-Mac wing being the only really loud part of the exterior.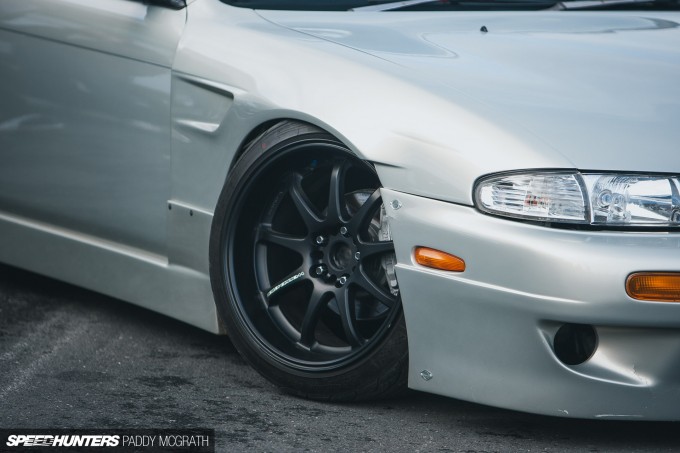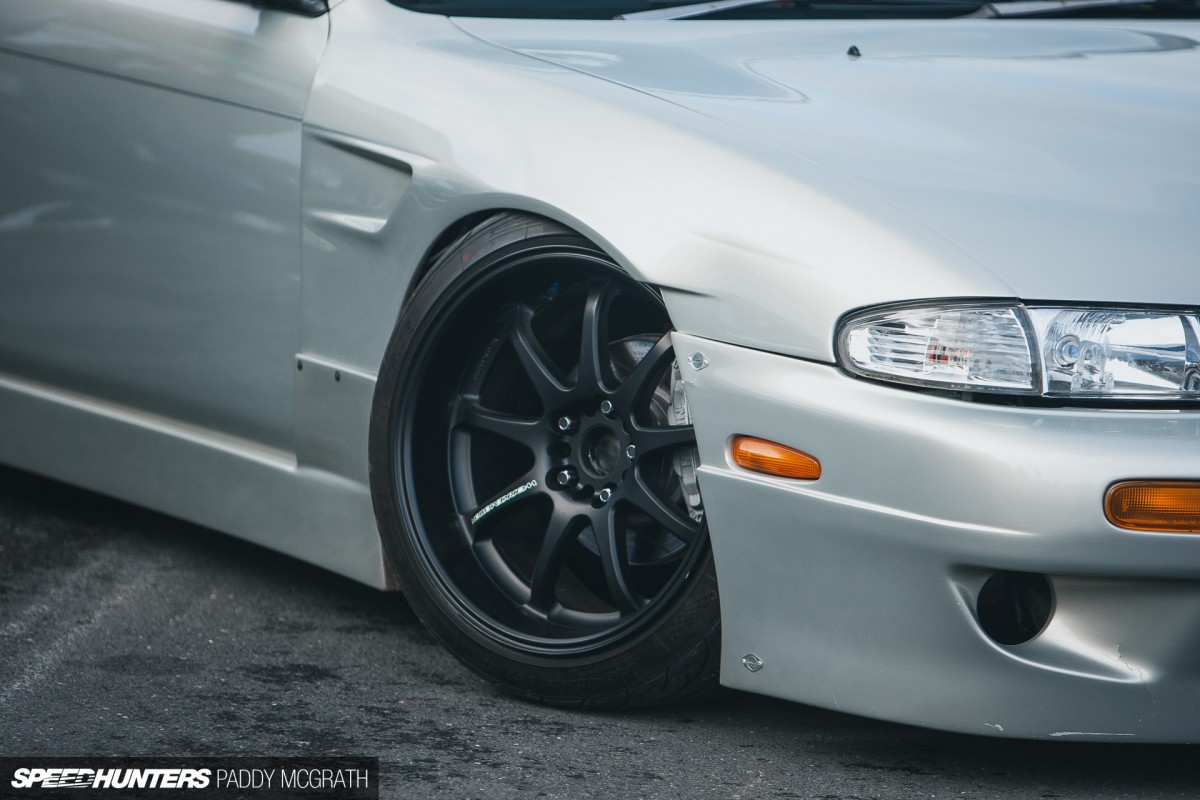 The mismatched wheels, which are finished in the same shade as each other, is another nice touch. The 10-inch-wide Work XD9s are still a tight squeeze at the front however.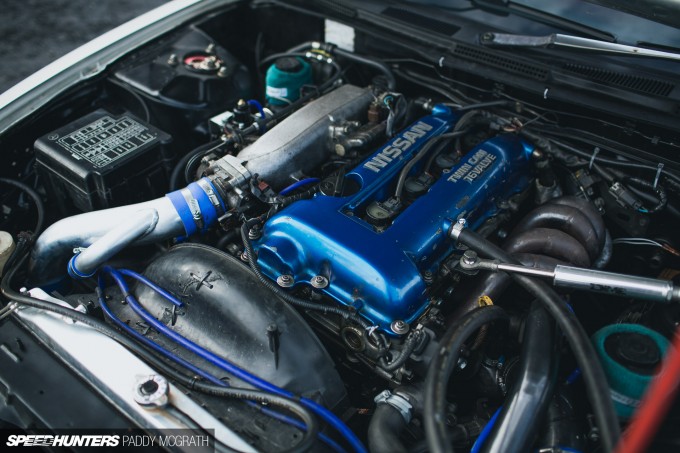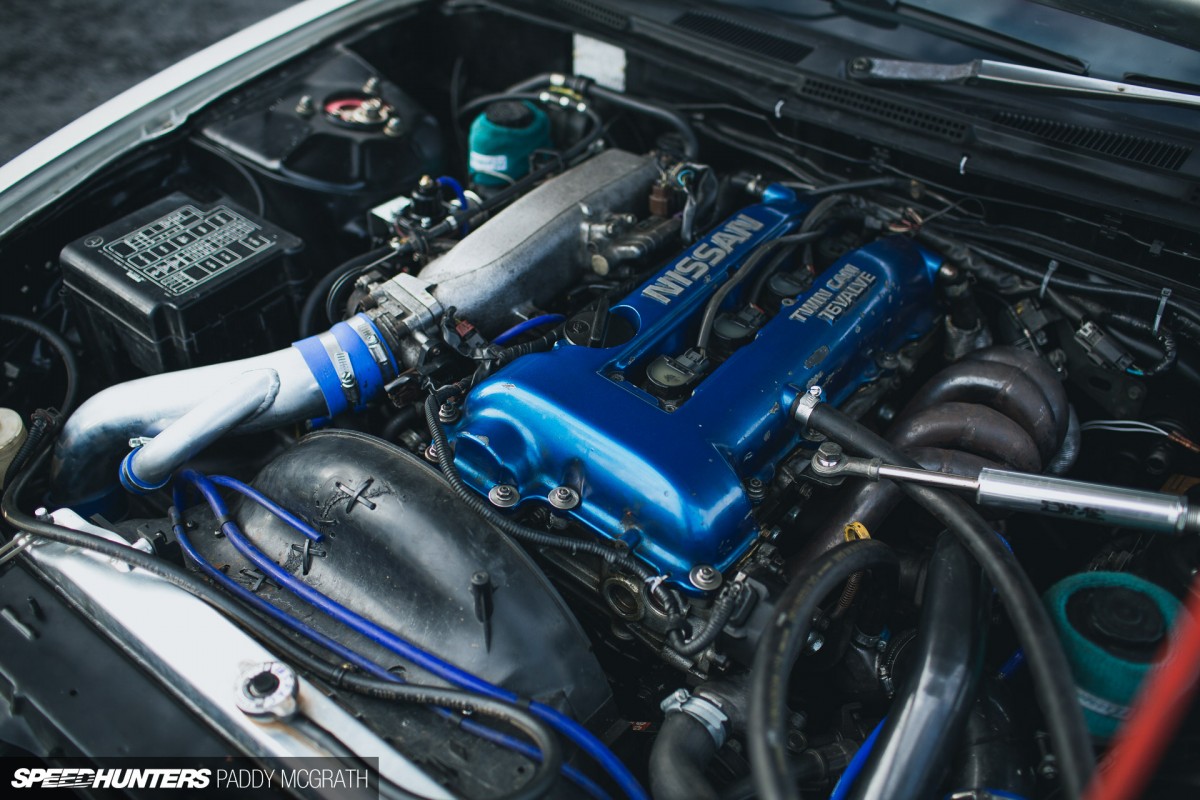 It's not all about looks either, and Neil paid attention to giving the SR20DET a little extra pep too. An S15 ball-bearing turbo, tubular manifold, Parts Shop MAX down-pipe and Tomei 256-degree camshafts are the highlights; together providing plenty of extra power for the road but retaining reliability.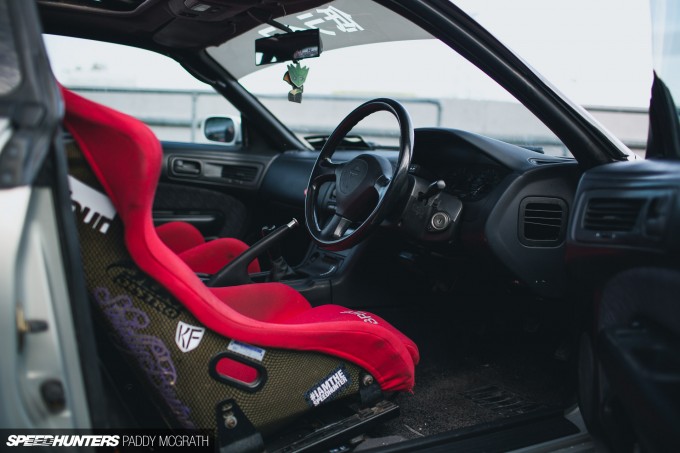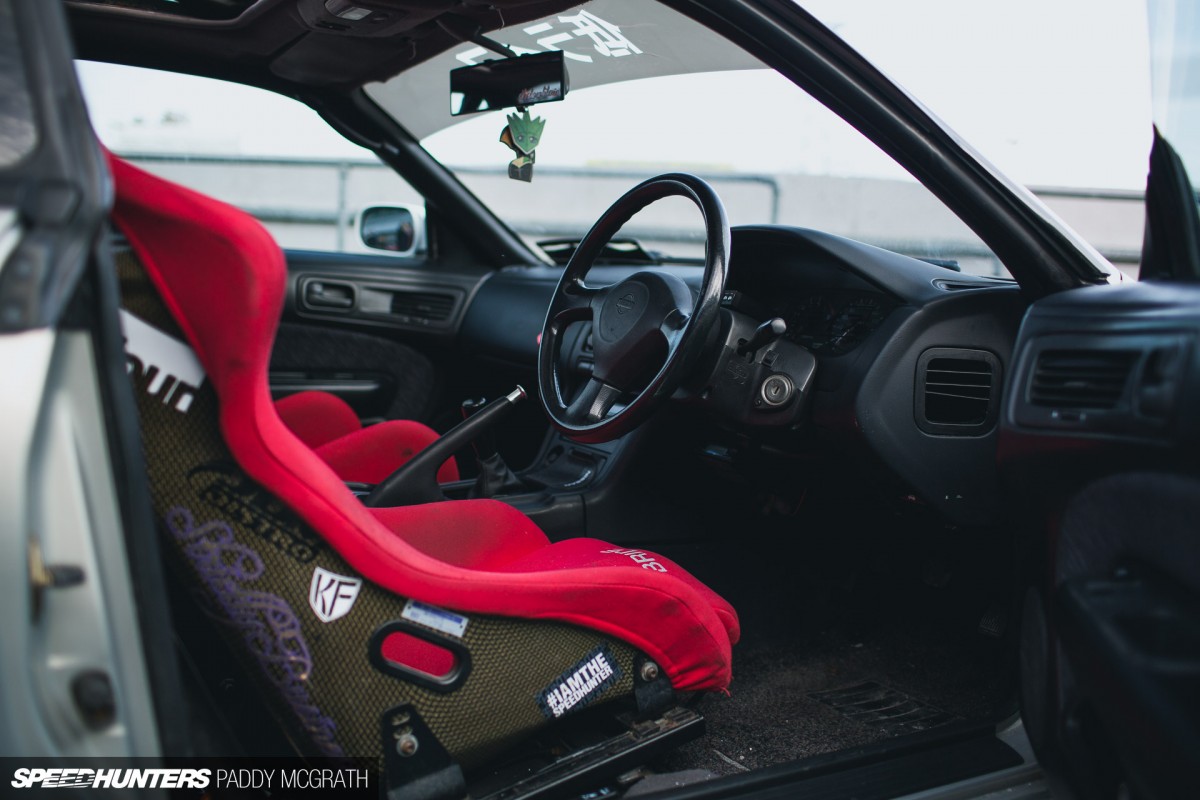 Inside, two Bride seats – a carbon/Kevlar Zeta II and an Ergo for the passenger – are the obvious changes, with a collection of GReddy gauges and a Blitz boost controller elsewhere in the cabin.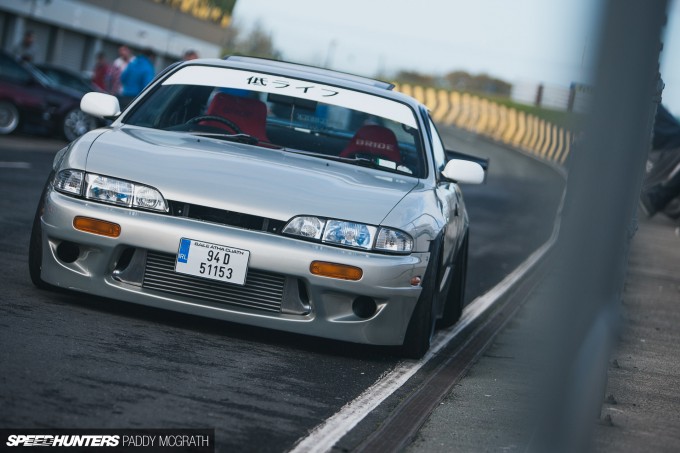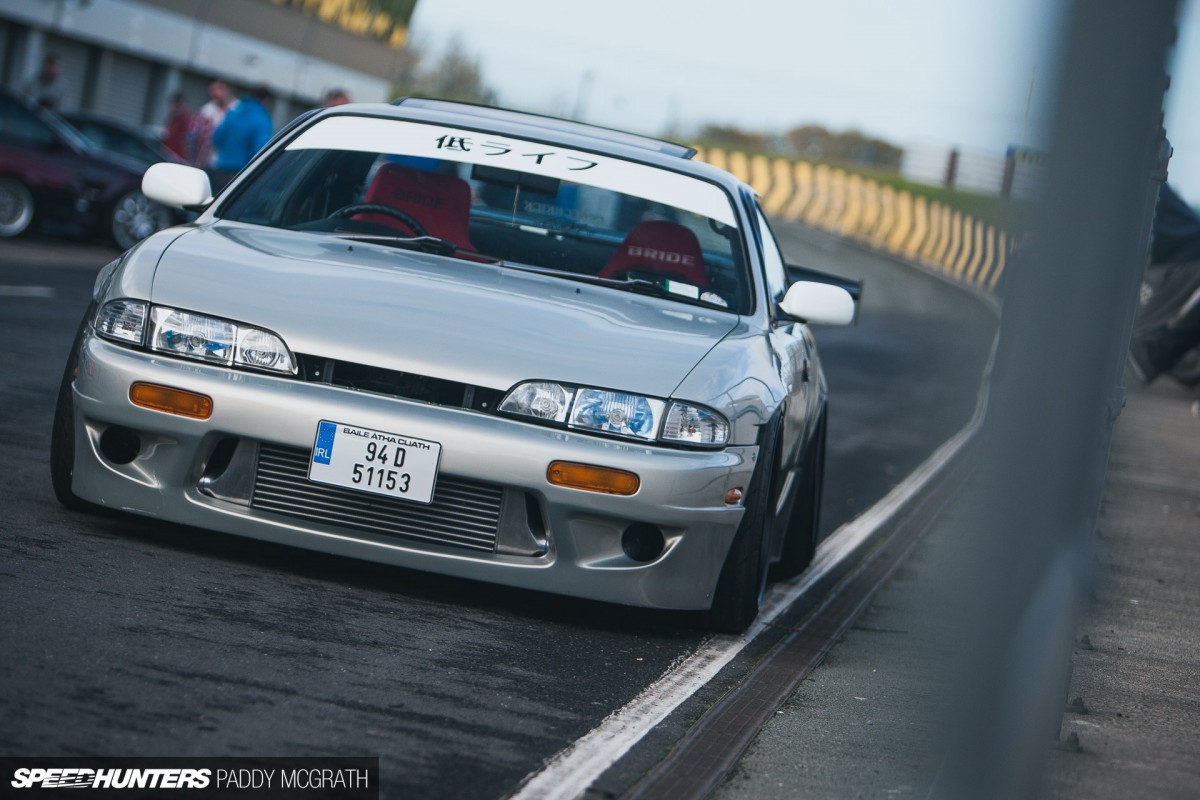 It's a simple build with strong results. Considering that everything except the colour and subsequent clear-coat were done by the owner, I believe it to be a car worth celebrating. When someone goes out of their way to learn skills that allow them to build their perfect car, they deserve applause.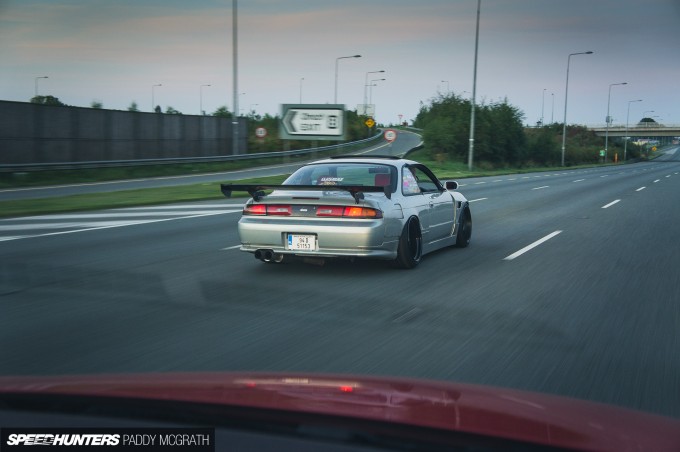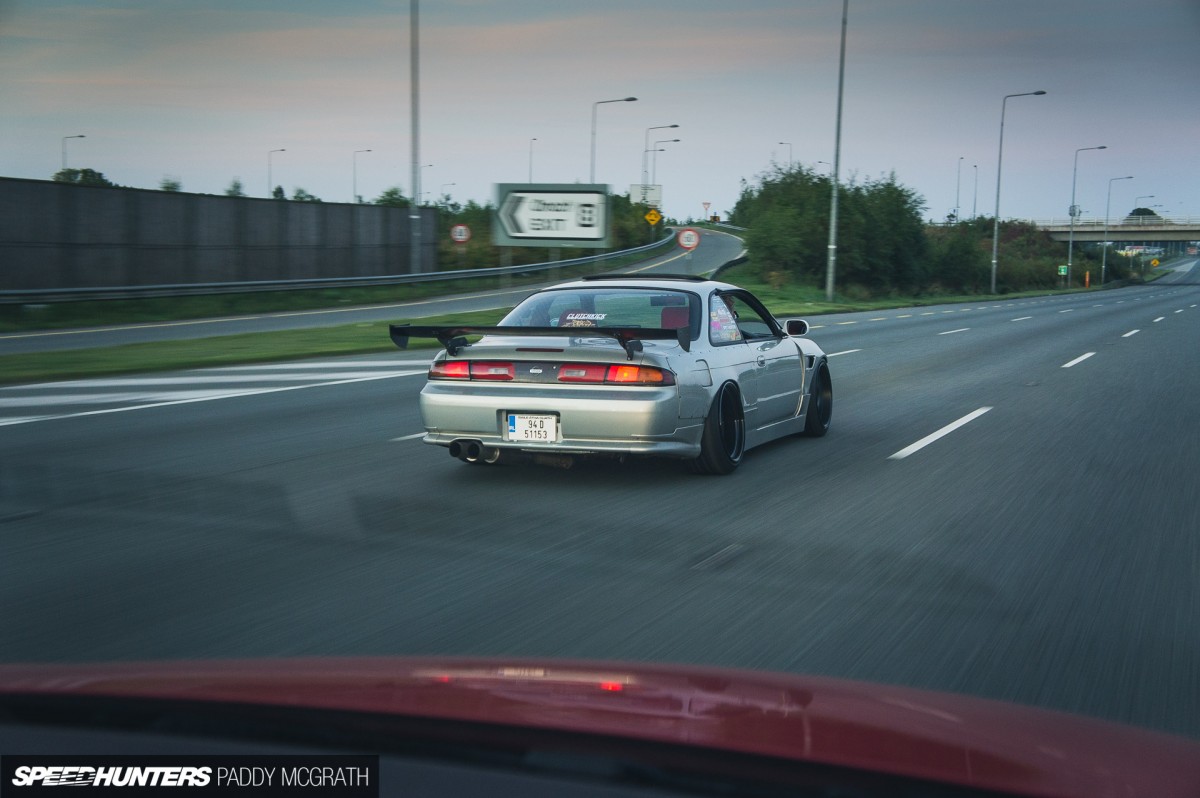 Not every car built has to be a world-beater, sometimes it's best just to build something for yourself.
Paddy McGrath
Instagram: pmcgphotos
Twitter: pmcgphotos
paddy@speedhunters.com
Cutting Room Floor