Onwards & Upwards
If you have even a passing interest in time attack racing, it would be impossible to have gone the last few weeks without hearing about World Time Attack Challenge. We've been covering the event since its 2010 move to Eastern Creek Raceway (now known as Sydney Motorsport Park), and this year myself and Richard Opie joined racers and fans from around the world on the annual pilgrimage to the king of all time attack events.
We've already announced the Pro class results, so now I'm going to take you in for a closer look at some of the cars and personalities that make WTAC such an iconic event.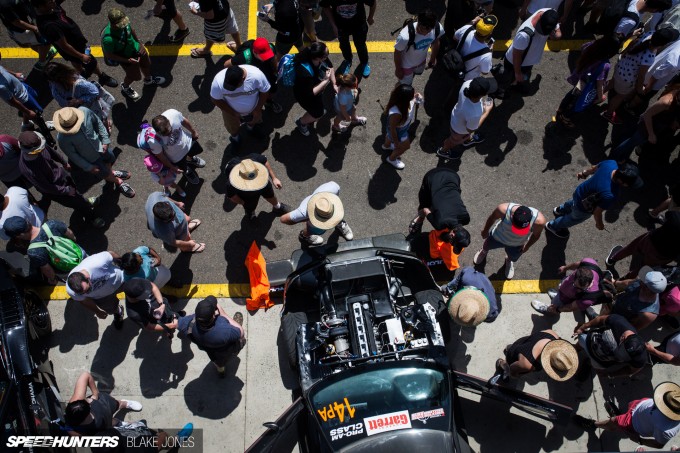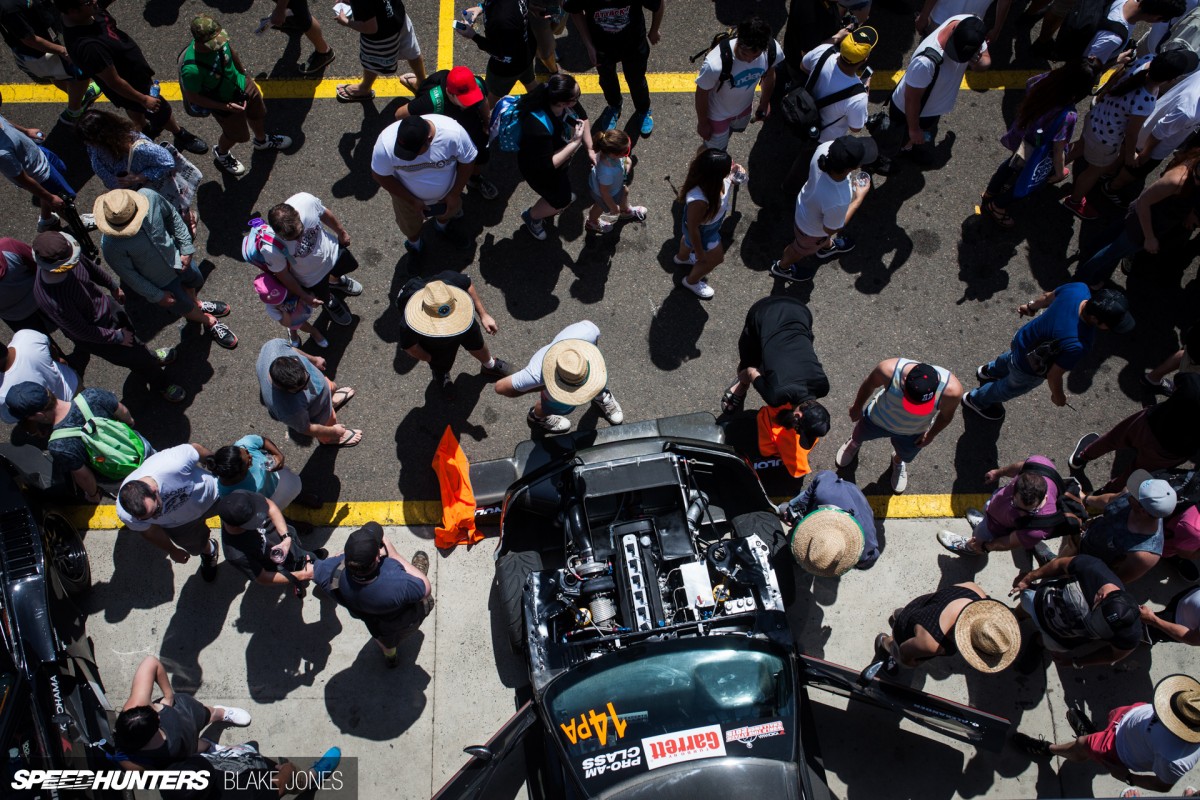 2011 was the first year that I, as a camera-toting youth, walked through the gates to a WTAC event. Although my photos were extremely blurry and just horrid in general (I had to revisit them before writing this story for a laugh), my memory of cars like the R-Magic FD3S and Cyber Evo being piloted by Japanese superstars like Tarzan Yamada and literally frothing at the mouth with excitement is crystal clear.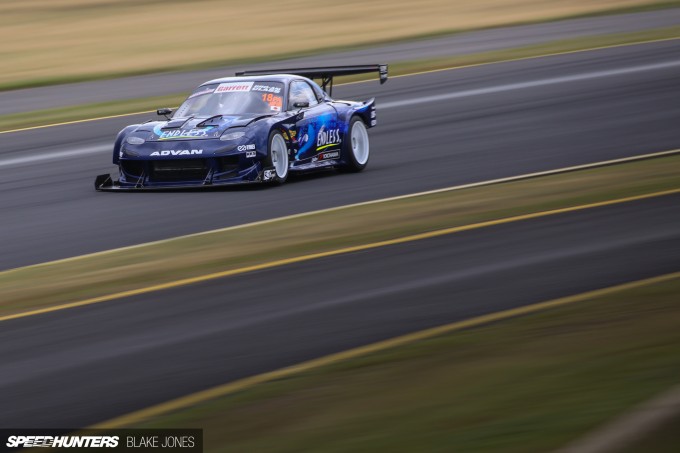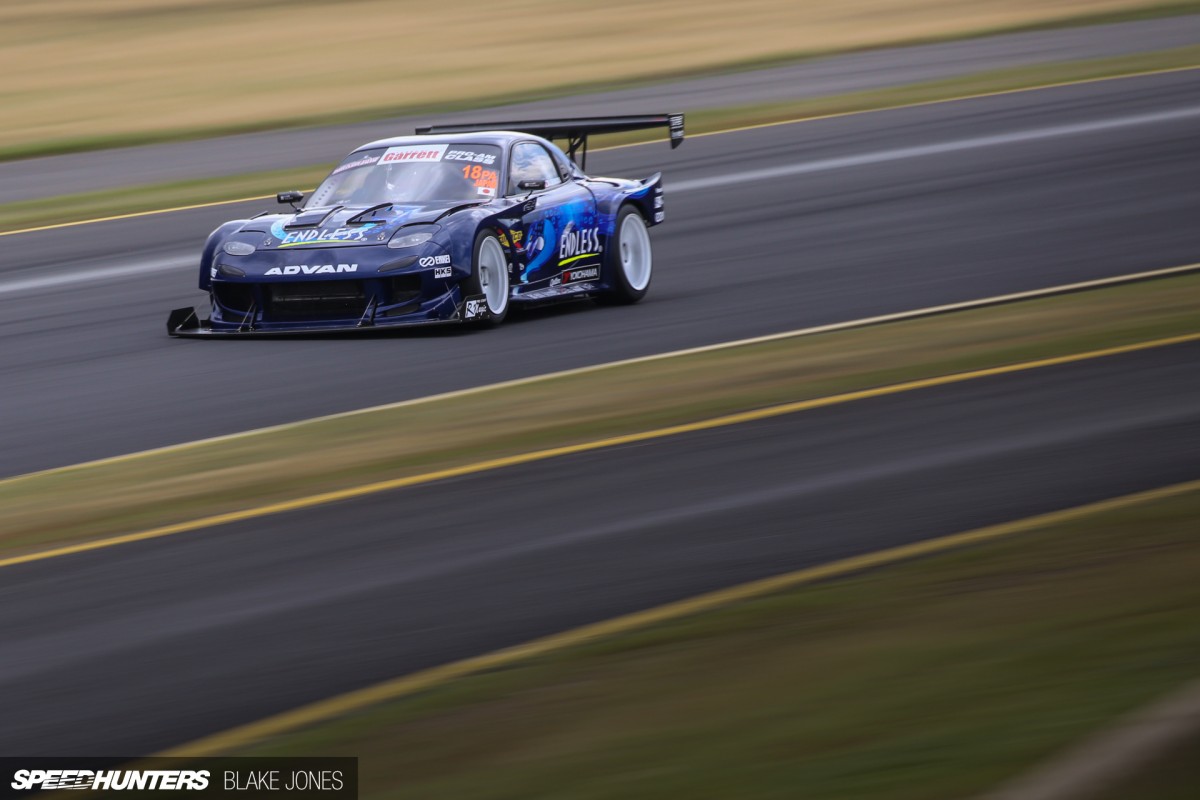 Some things never change, and the contingent of amazing Japanese team cars – although slightly smaller this year – was still present.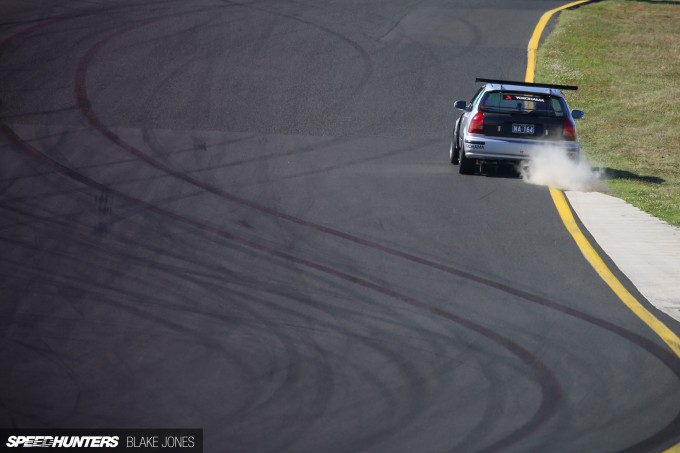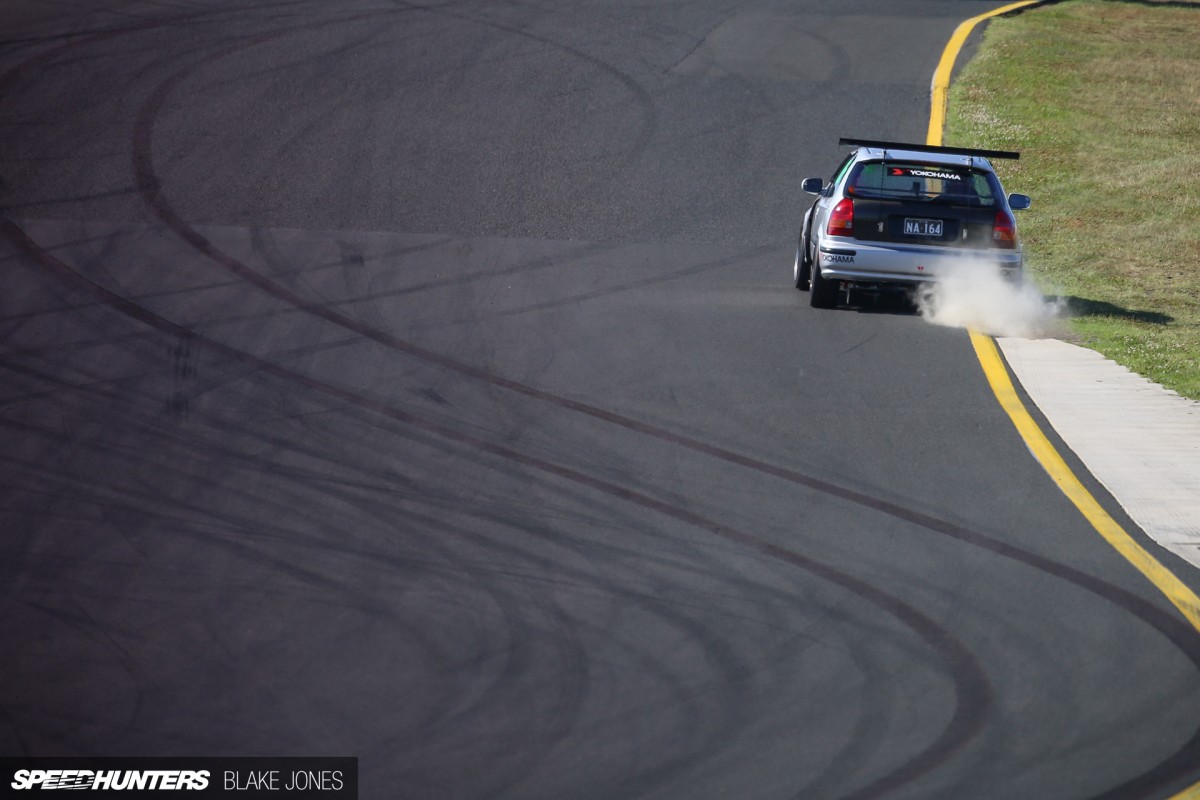 Also in attendance were the brigade of owner/drivers campaigning in Clubsprint class where extreme body modifications are disallowed. Many consider this to be the grassroots core of time attack racing and it's more similar to what you can find at other events around the world.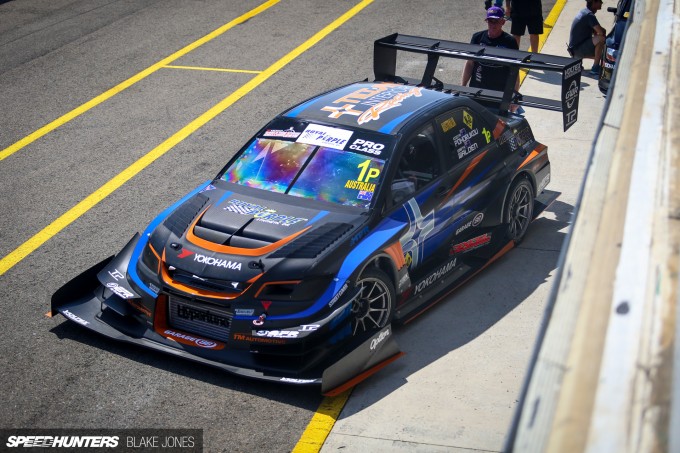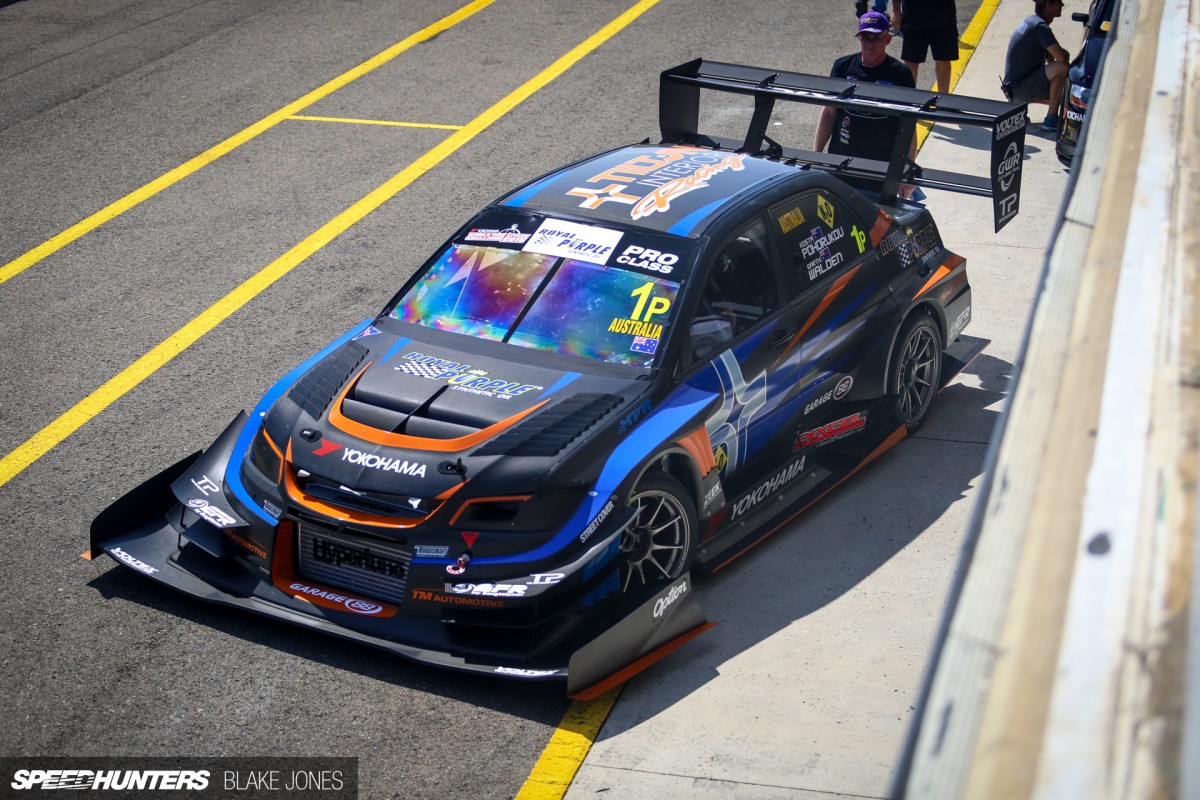 However, the big draw card for this event is Pro class, where the restrictions are scant and accordingly the lap times are very, very low. Vehicle development year-on-year is extremely rapid.
To give some context, the Tilton Evo's winning 1:23.777 lap (captured by MotiveDVD in the clip above) is seven seconds faster than what was required to take the title back in 2010. The track has been altered slightly since then, but there's at least five seconds of vehicle improvement in it, which is a massive margin in the bigger scheme of things.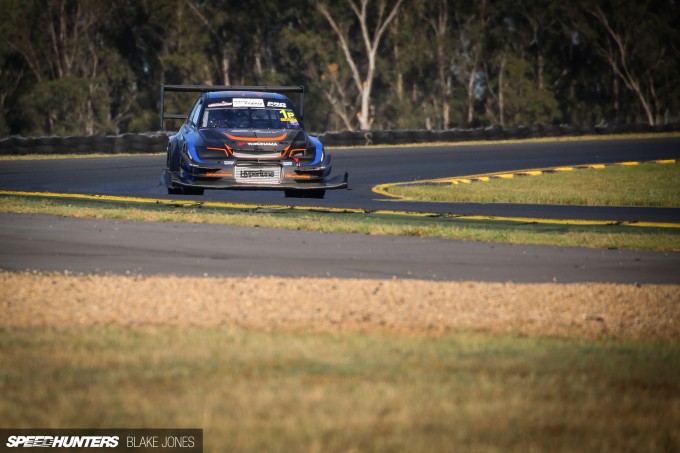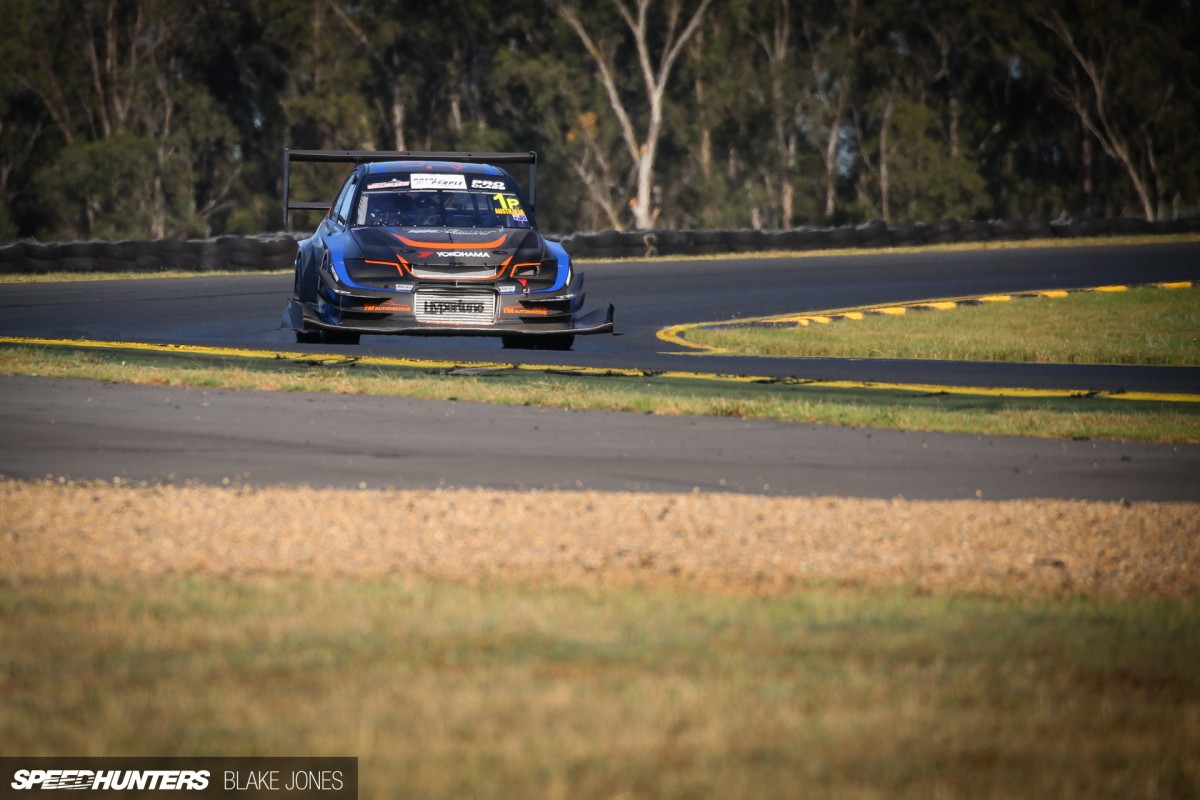 In fact, Garth Walden's time in the Tilton machine makes it the fastest tin-top car to ever circulate Sydney Motorsport Park. And remember, there's no slicks to be seen! At this point, only a handful of Formula 3 cars are quicker outright, but I wonder how long that will last…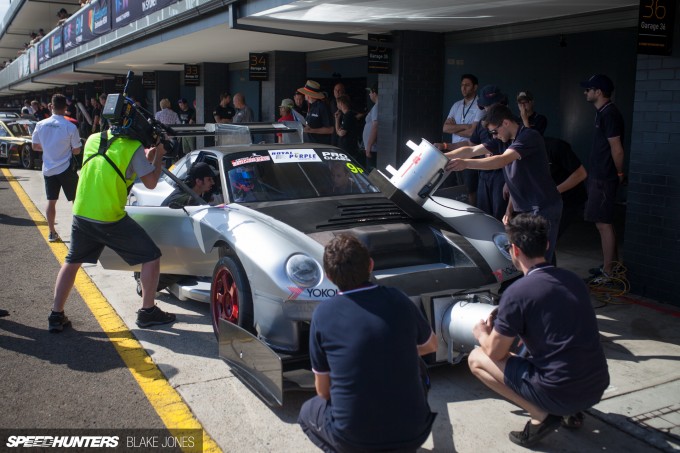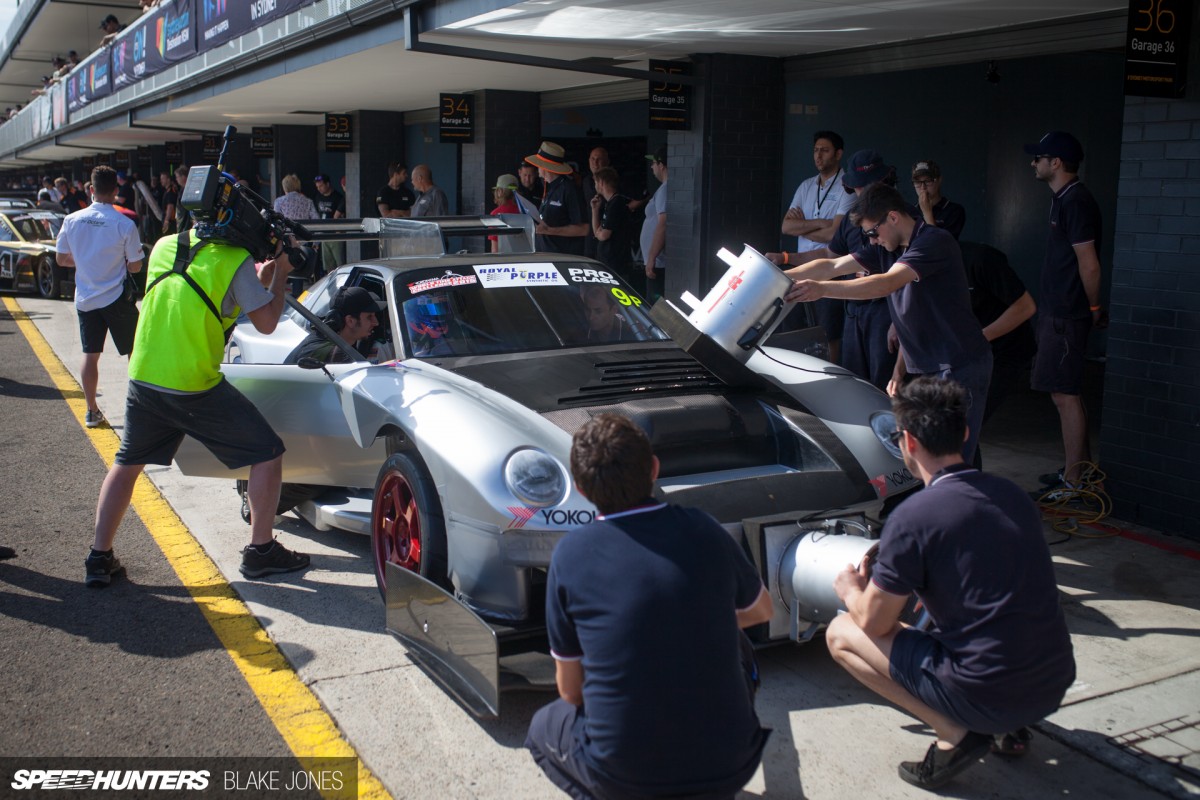 This year, another new team arrived on the block with a shiny new car and some big claims. It might be hard to tell, but a Porsche 968 was the starting point for this Pro class build led by the Sydney-based Porsche specialists, PR Technology.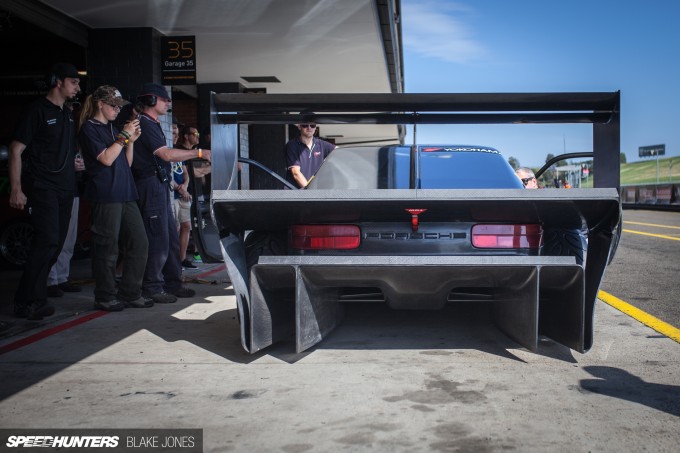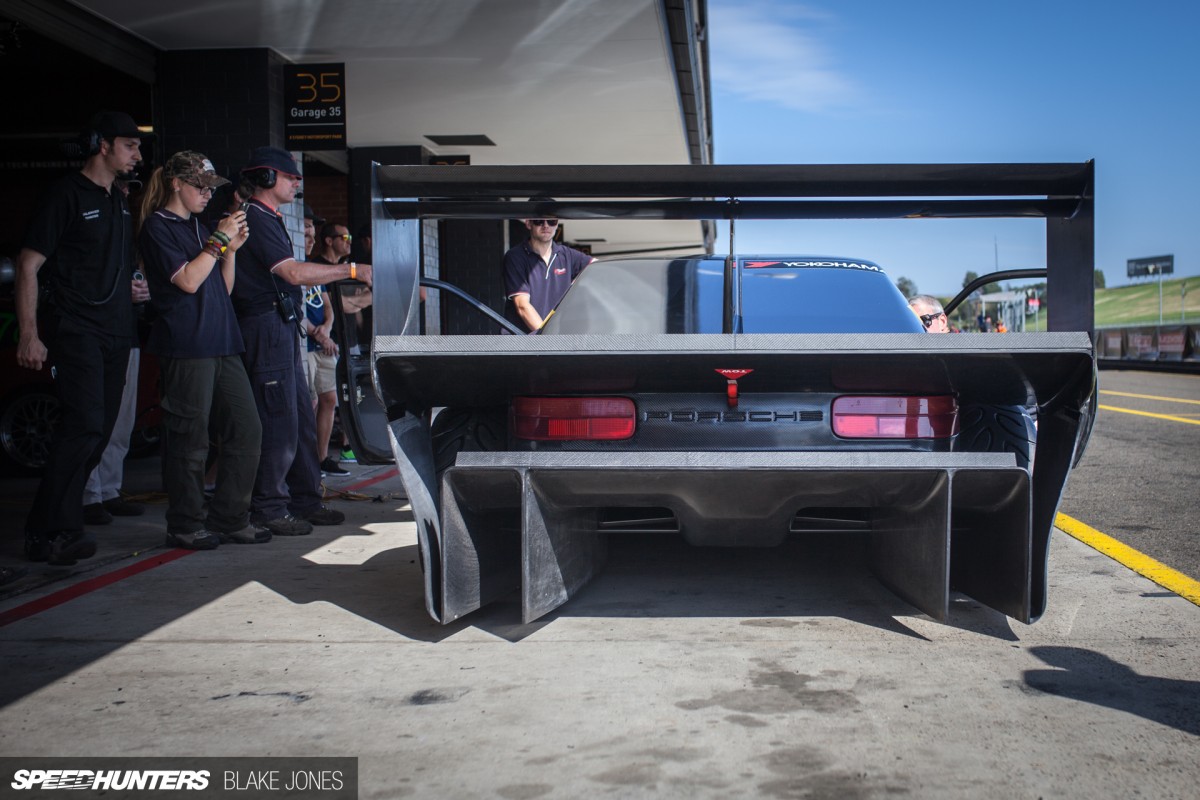 From the rear of the car it becomes obvious just how far this vehicle has deviated from the original vehicle, almost representing what Porsche might have developed the 968 into had they gone hunting a Le Mans Prototype win with it. The team did nothing to quell rumours of it being a $1 million build.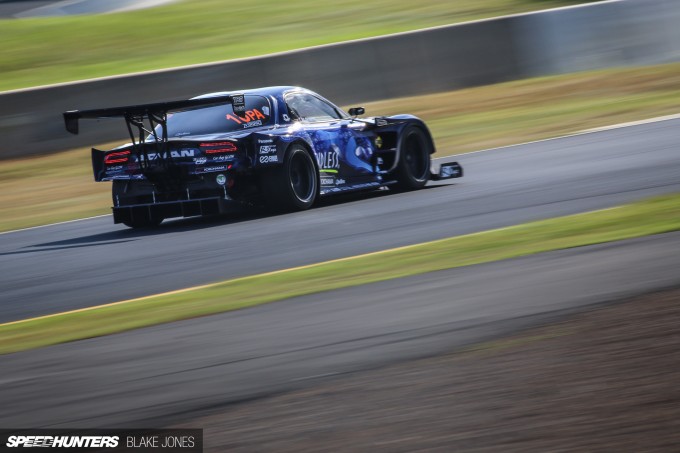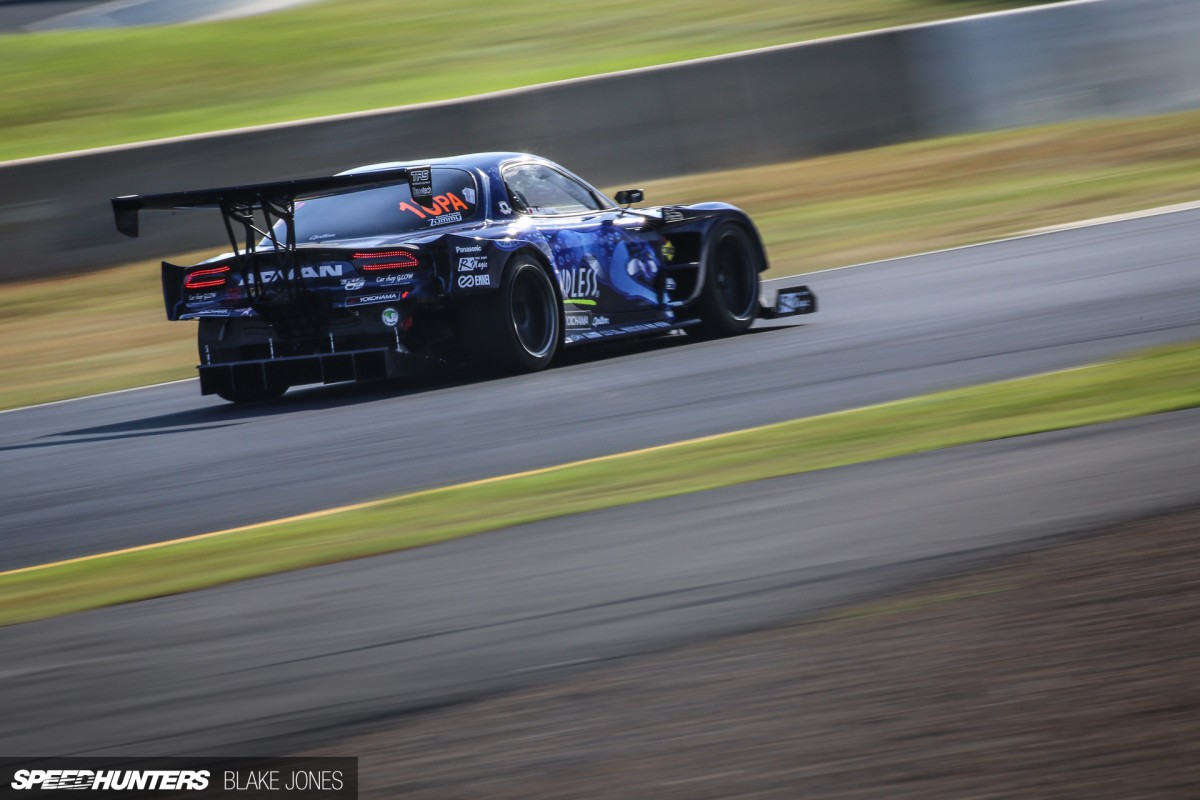 Again, the question does arise of whether creations like the 968 are in the 'spirit' of time attack, which has historically lent towards modified road cars as opposed to scratch-built race cars.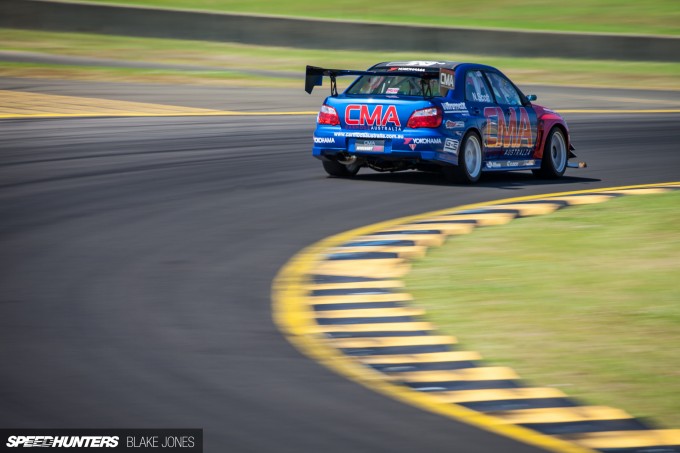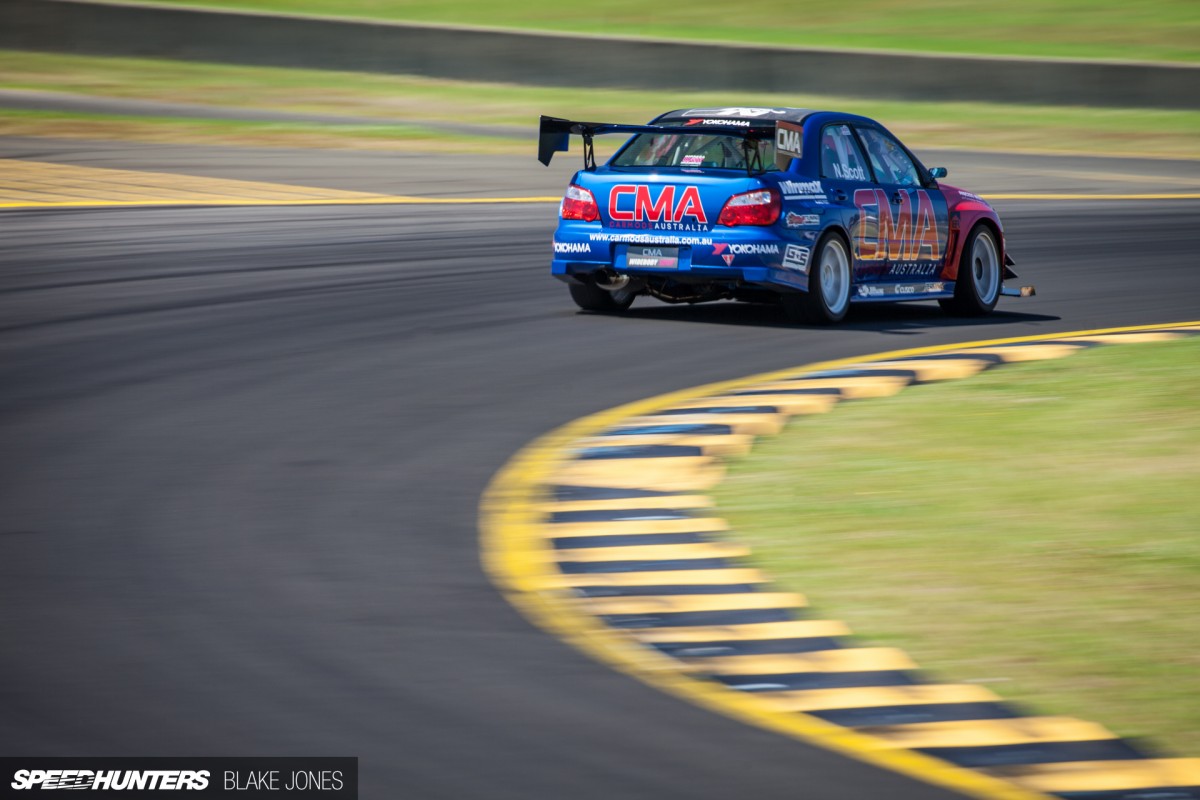 On the one hand, allowing these prototype-style cars does create a risk of deterring smaller teams (especially those based overseas) from coming to compete when their own outfits don't have access to the same level of funding, and as a result, development and technology. Simply put, they don't want to come a long way to be badly beaten.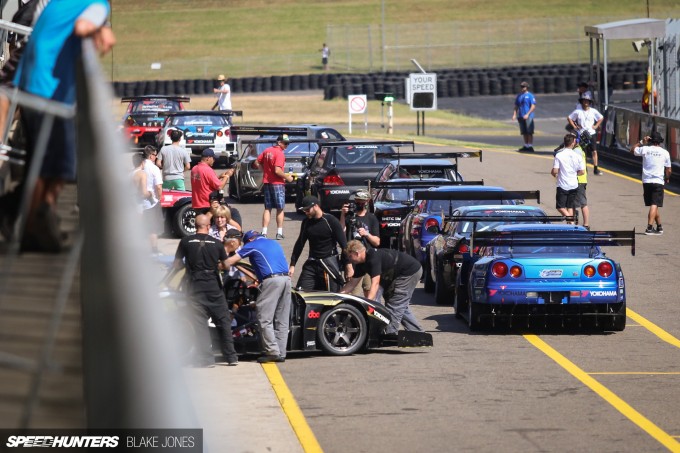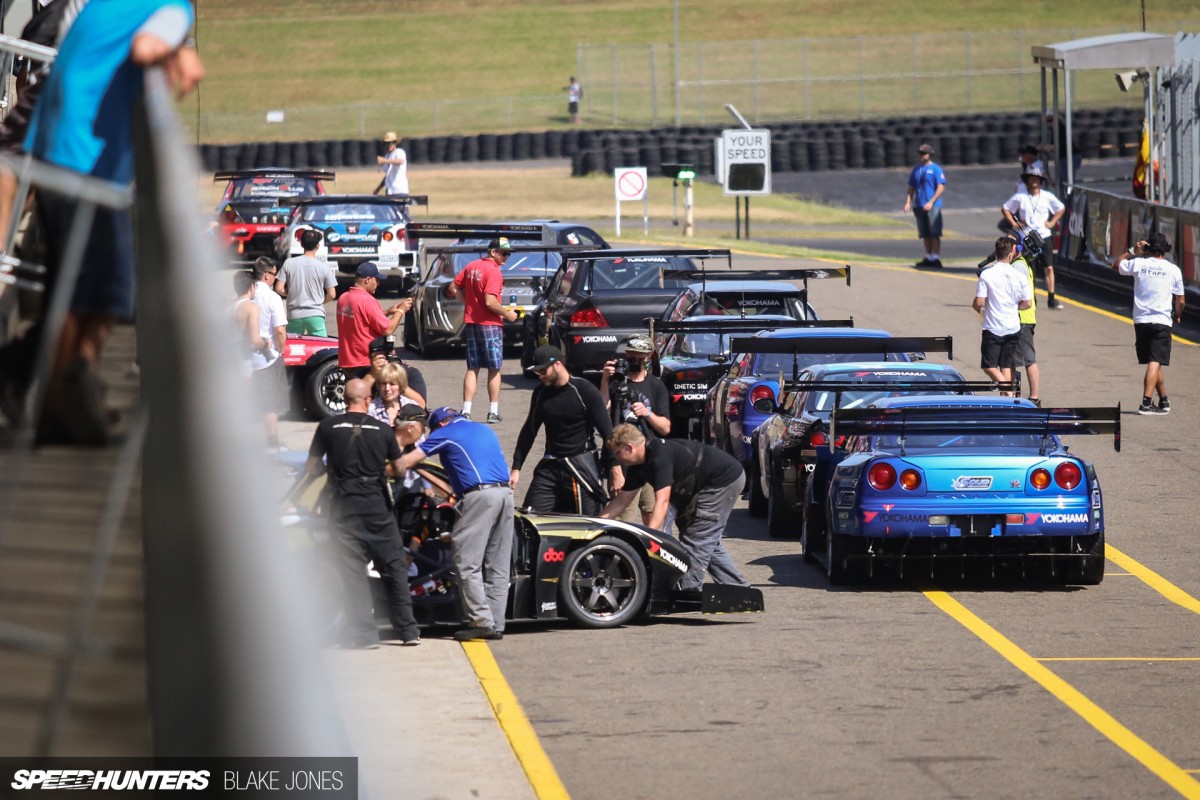 The flip side is that, like the golden years of F1, the level of constant innovation is a huge draw card for fans and sponsors alike. Like any sporting event, WTAC lives or dies by ticket sales, and the buzz generated by such extreme cars is the greatest marketing tool the event has. There's probably lessons to be learned from F1, but that's for another article. I'd love for any math geniuses out there to help me calculate which is more expensive per minute of circuit racing time.
Triumphs & Tribulations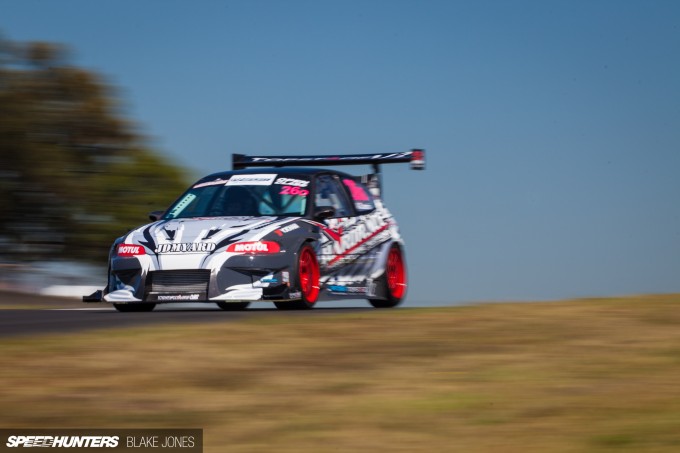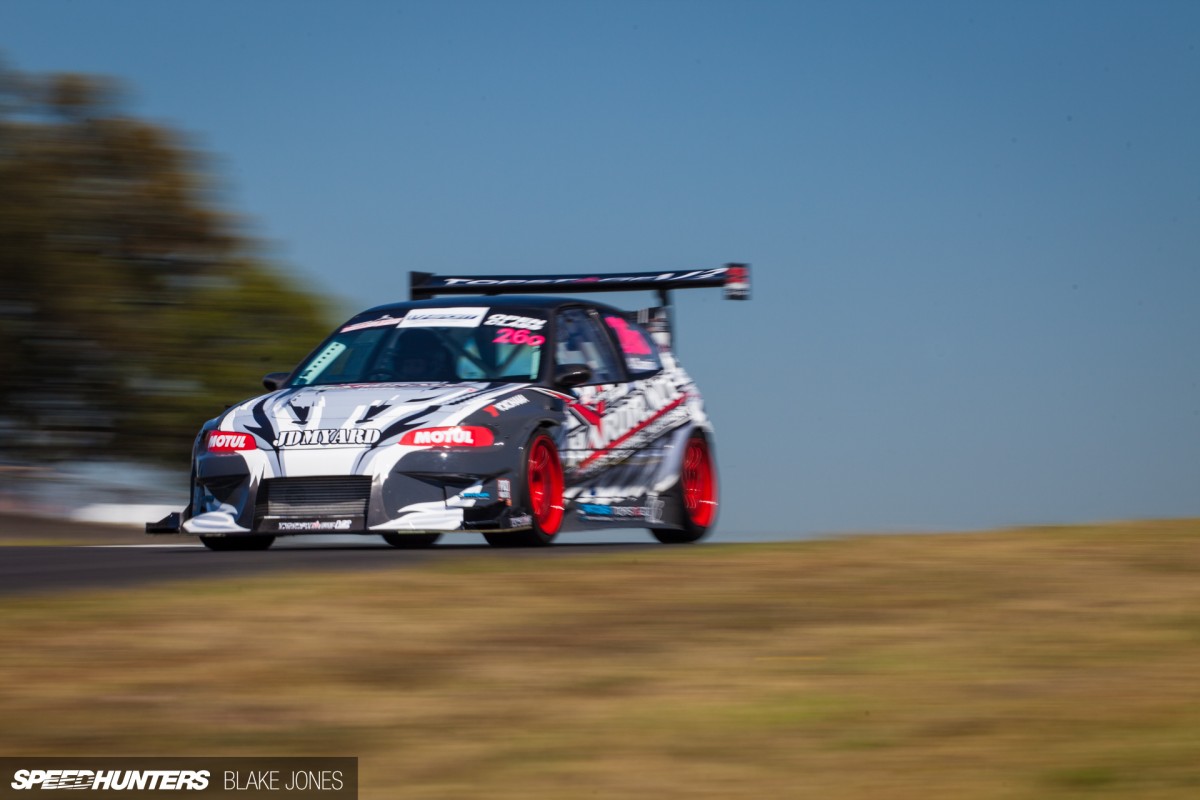 This year's Open class was packed with a great variety of entries and competition was hot. Cars like Tarzan's RevZone Evo were mixing it with a bevy of GT-Rs and one very special Honda Civic.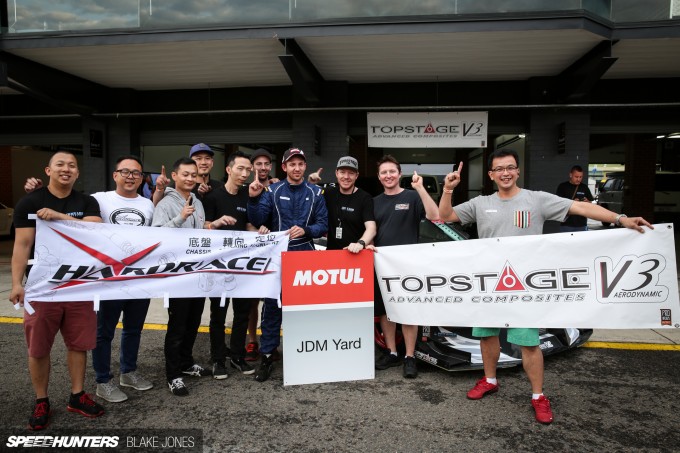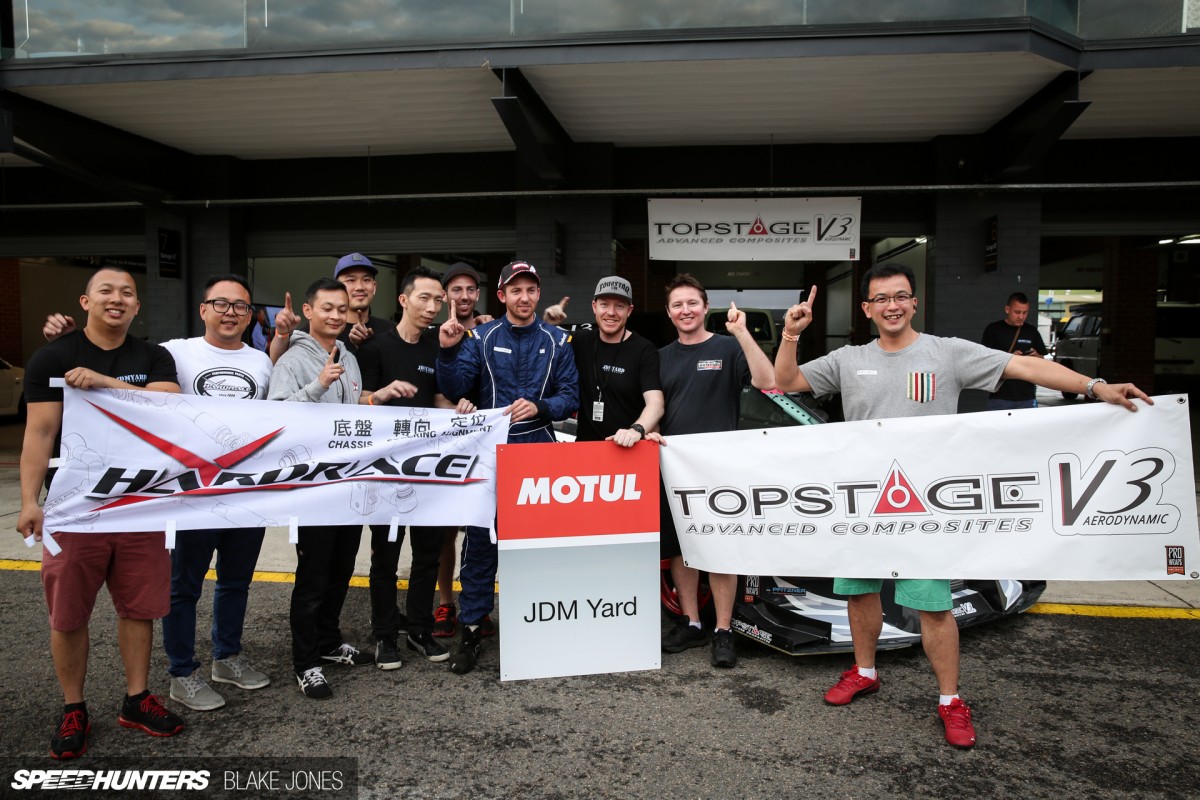 Somewhat amazingly, the little front-wheel drive JDM Yard machine managed to outpace the whole field and take victory with a 1:30.7010 lap – inching out Tarzan by one hundredth of a second. It was a very impressive effort from these guys.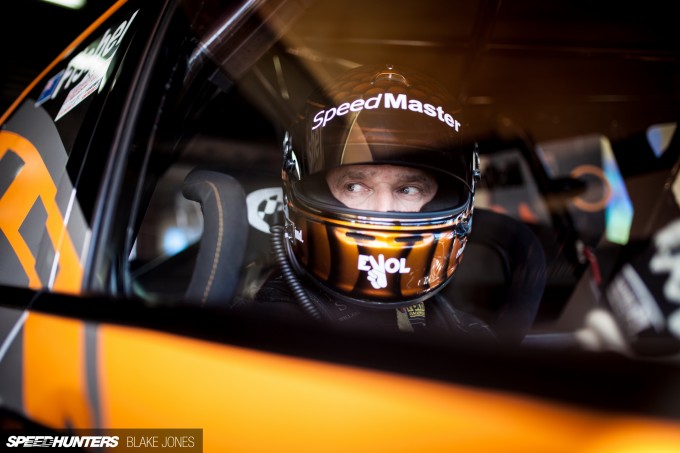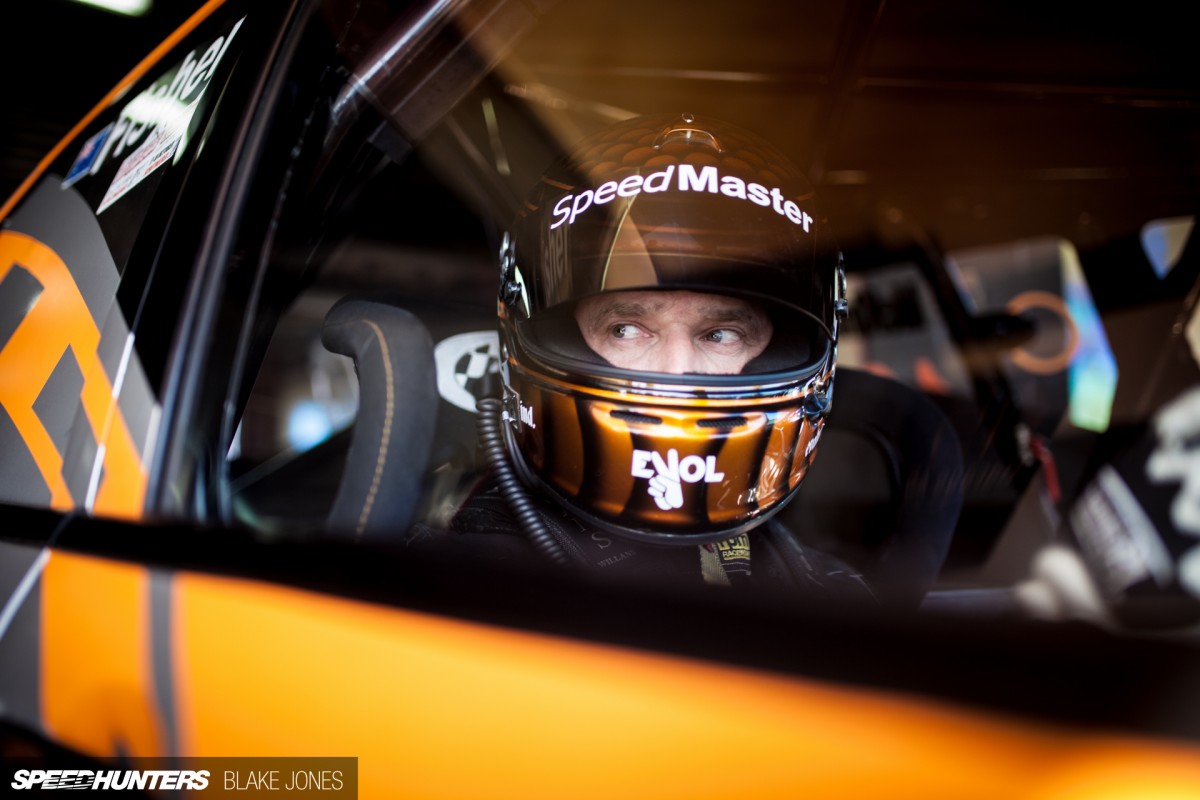 One of the busiest men at the event this year was Paul McKinnon, who was not only managing two customer cars he prepared at his workshop Evolution Motorsport, but also behind the wheel in both the Evolution Porsche 944 in Open class and Pulse Racing's Mitsubishi Lancer Evo in Pro Am.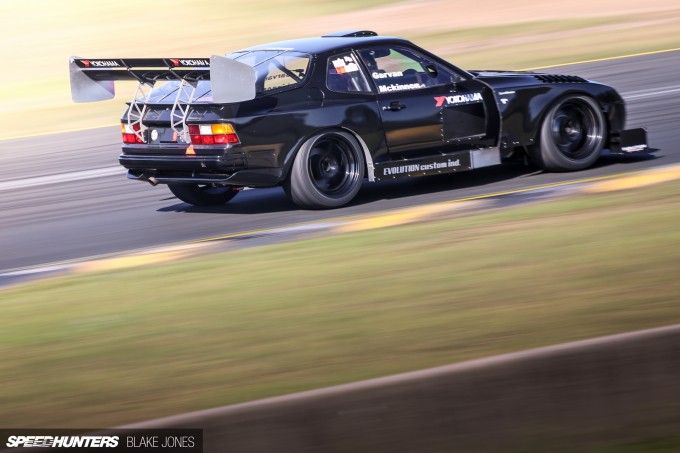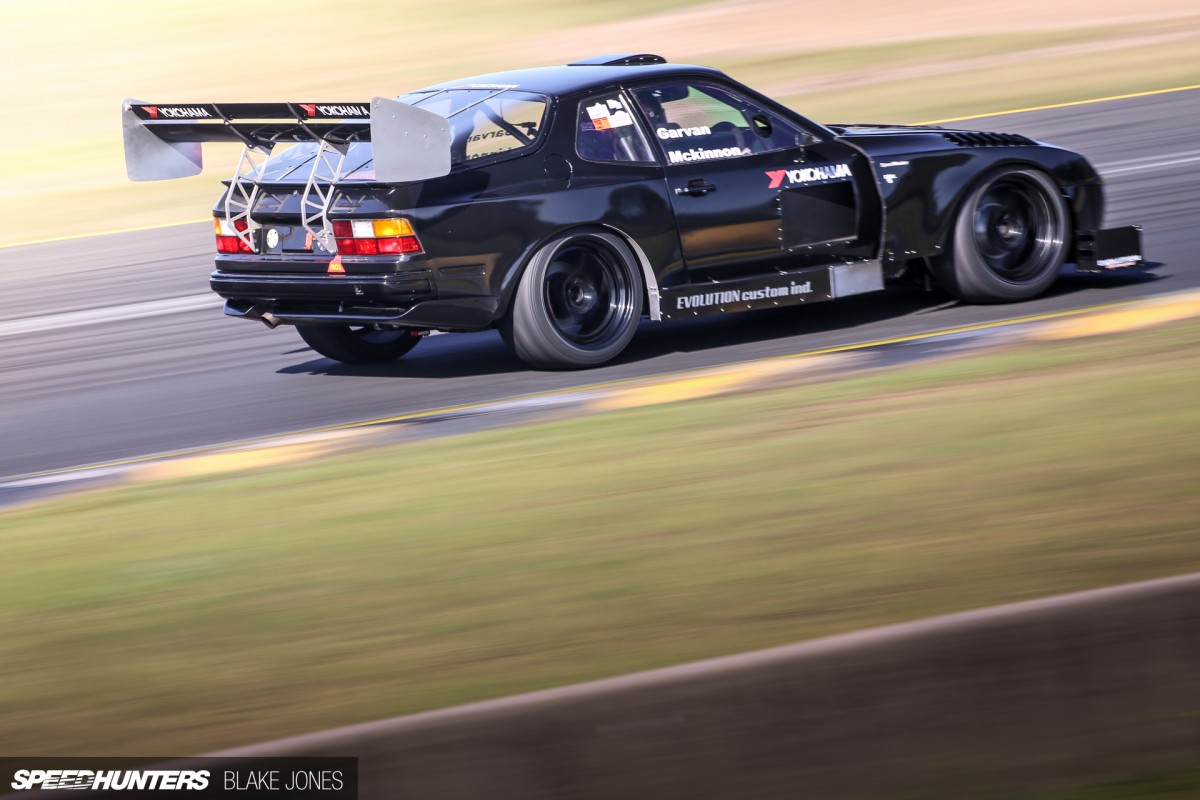 Being a 944 owner I'm extremely biased, but this is easily the coolest car at the event. It looks like the guys may have started a trend for these front-engined, transaxle Porsches too? A 1:31.56 meant McKinnon missed the bottom step of the podium by one tenth of a second. The guys will be back next year with a larger displacement engine to right this wrong.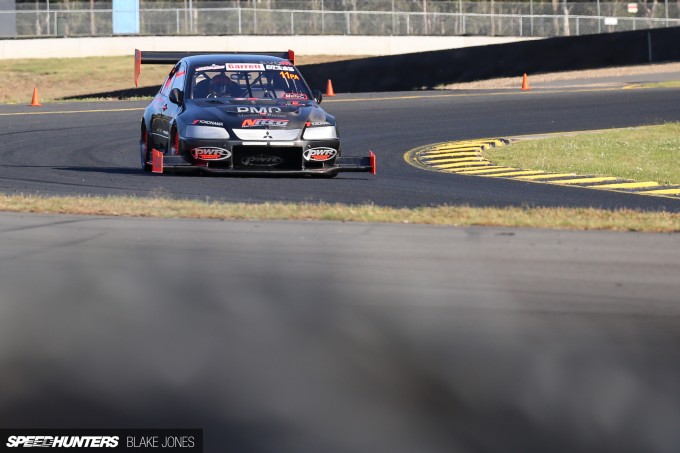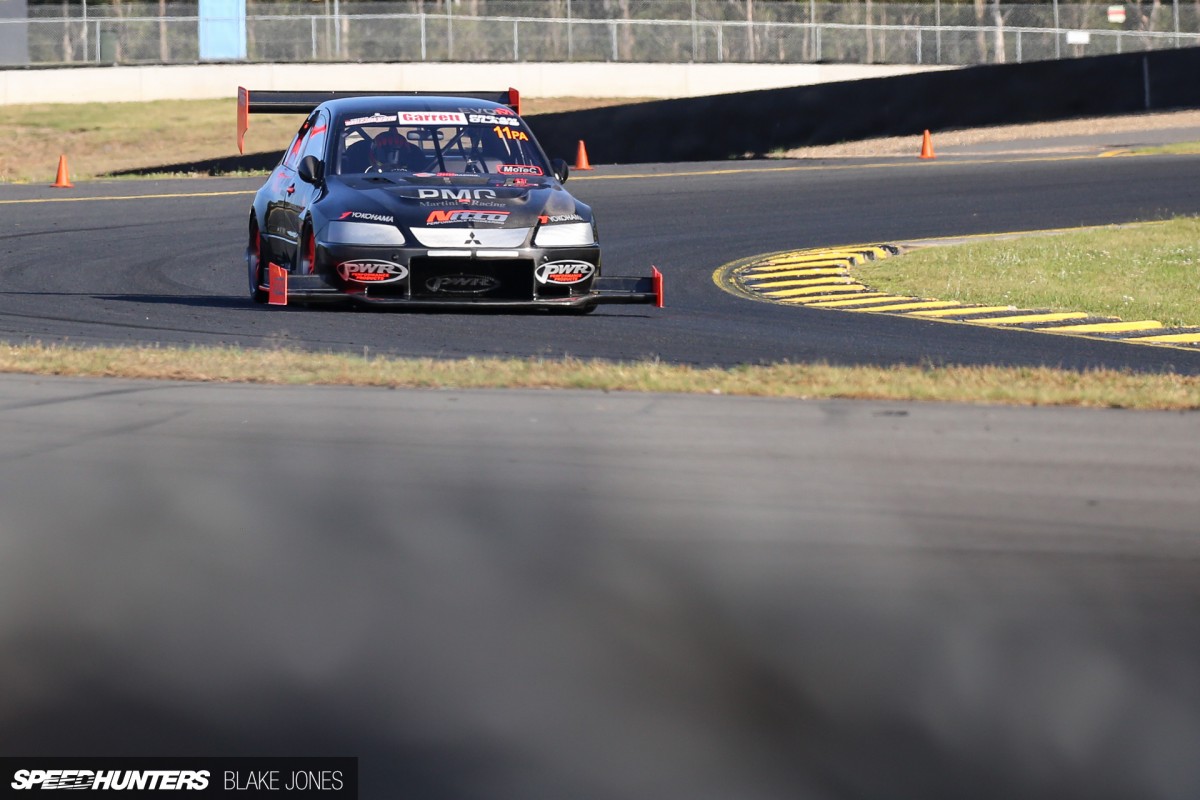 PMQ's Evo IX absolutely dominated the Pro Am class, leaving the competition 2.5 seconds behind. In fact, Michael Sigsworth's 1:25.7570 was 3rd outright, meaning he could have been on the podium in Pro class. Look out, Tilton!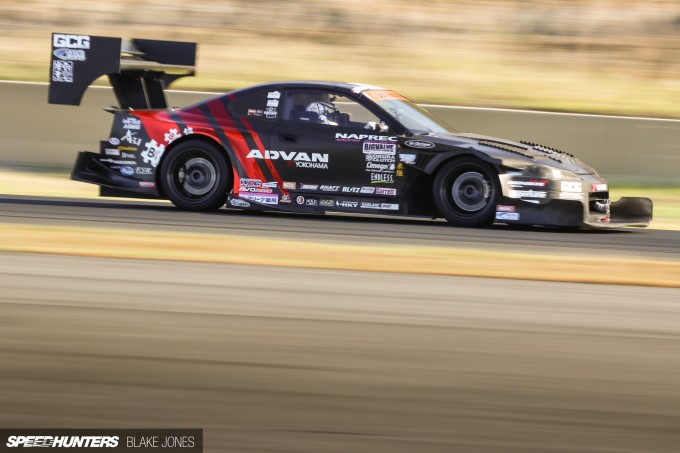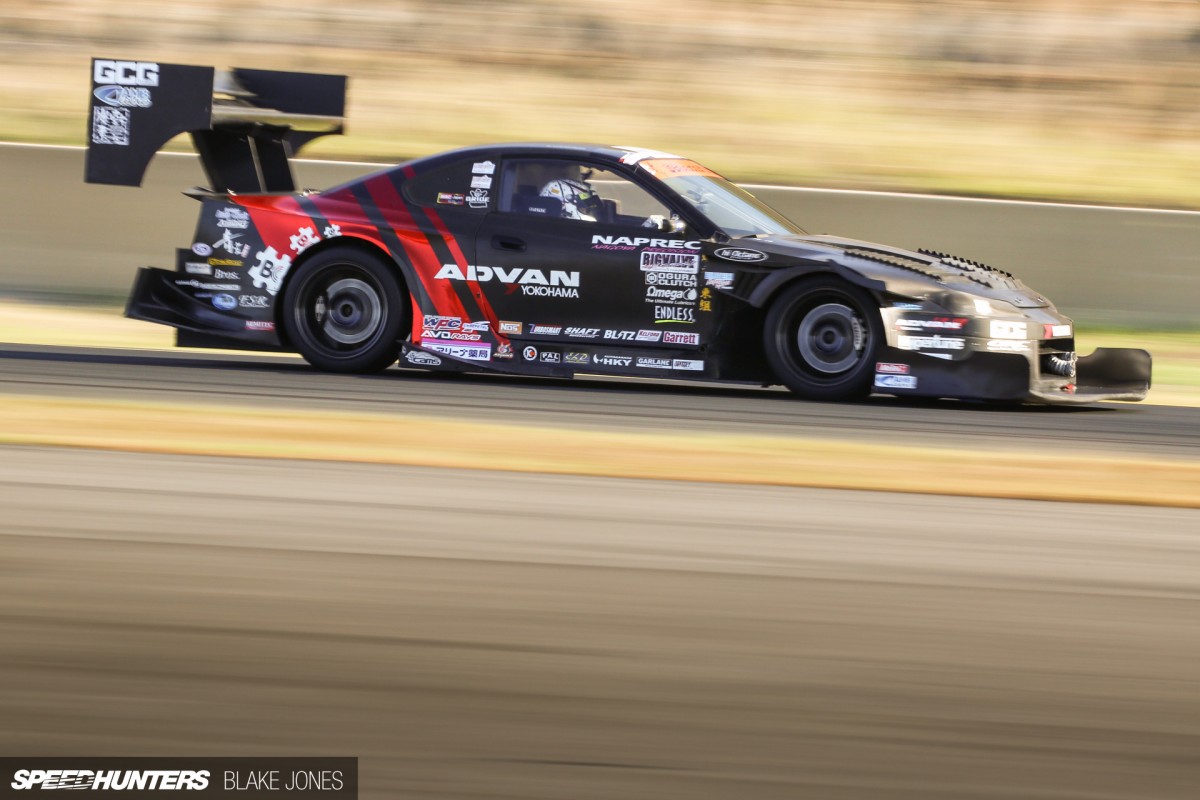 As we reported on Instagram late Friday evening, the Scorch S15 blew an engine in an afternoon session and the team spent the night in the pits installing a new power unit. However, the 1:25.8 lap set by Under Suzuki put him well within striking distance of the leading Tilton car, and if the new engine could hold up the team was confident that they could go faster.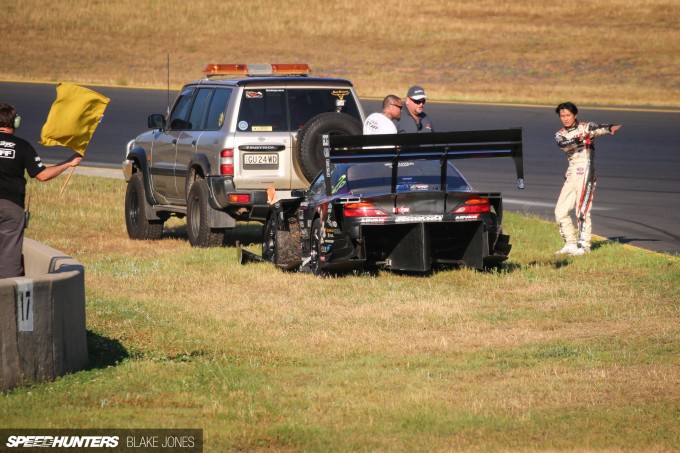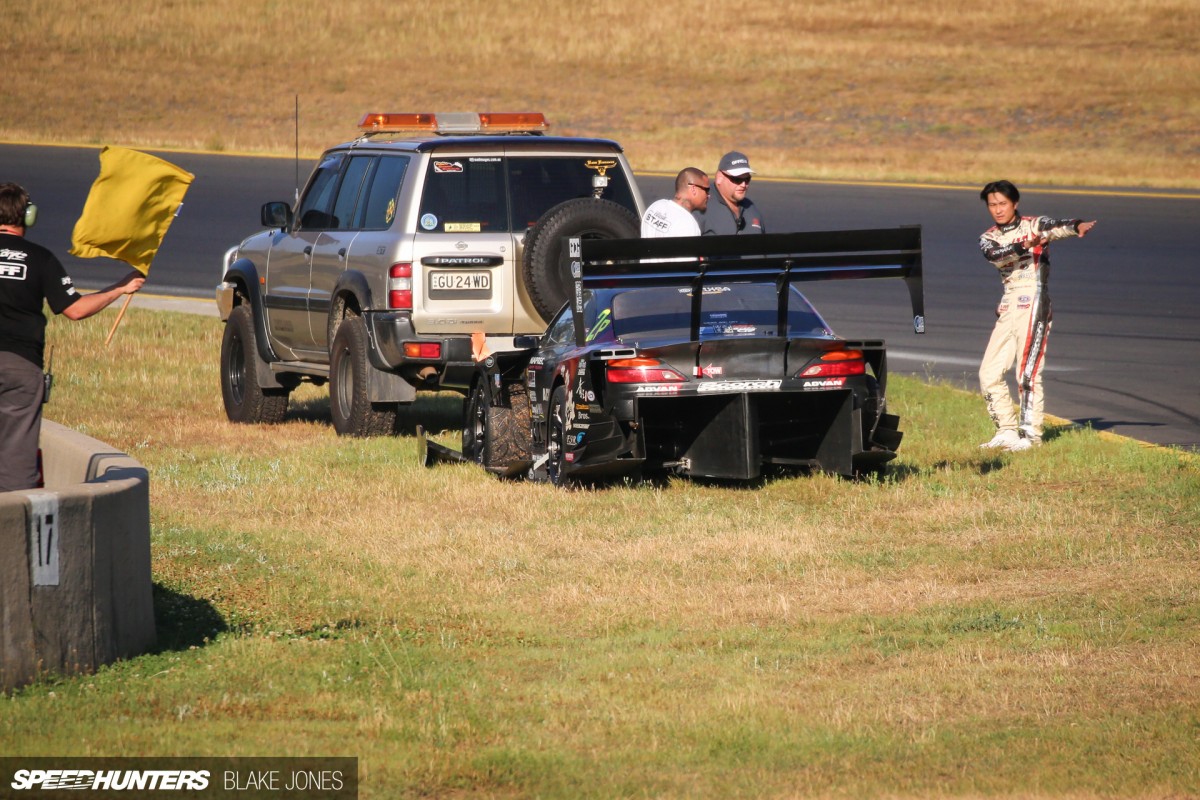 Unfortunately for Suzuki-san, Saturday brought no reprieve from the misfortune. Another engine failure brought his Australian trip to an end. Still, the time set on Friday would be fast enough to keep him in 3rd position after the final Superlap Shootout.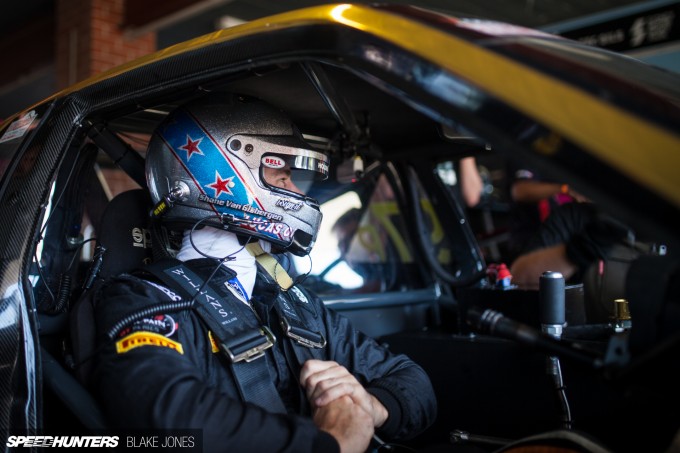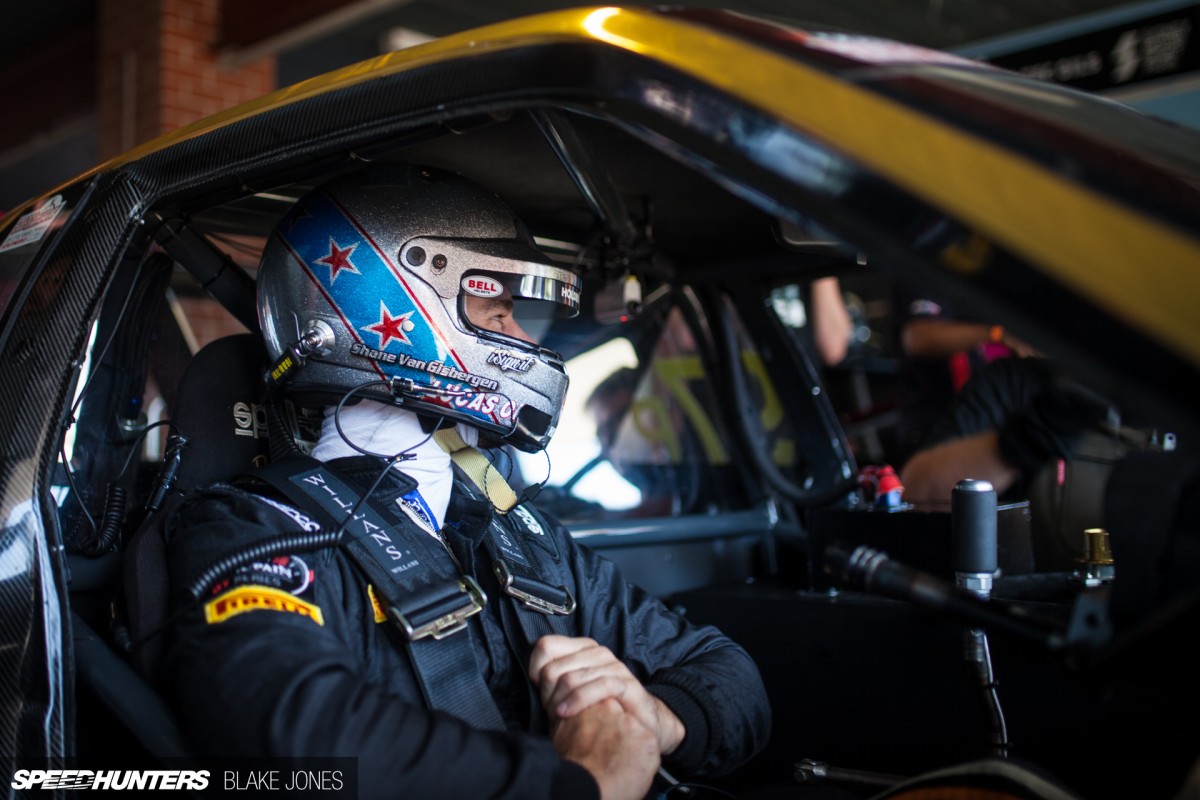 Shane Van Gisbergen is proving himself to be one of the most talented drivers in Australasia today. Not only was the Kiwi handy enough to take the MCA Nissan Silvia S13 to 2nd place in Pro class, but he's also a top-tier drifter in New Zealand's D1NZ series and is currently running 7th in the V8 Supercars championship.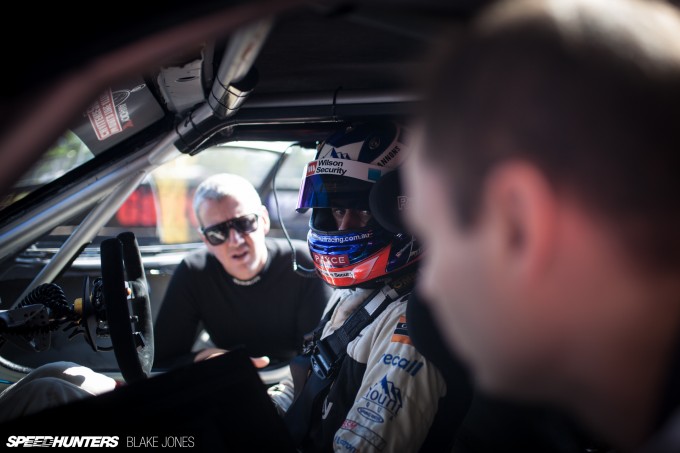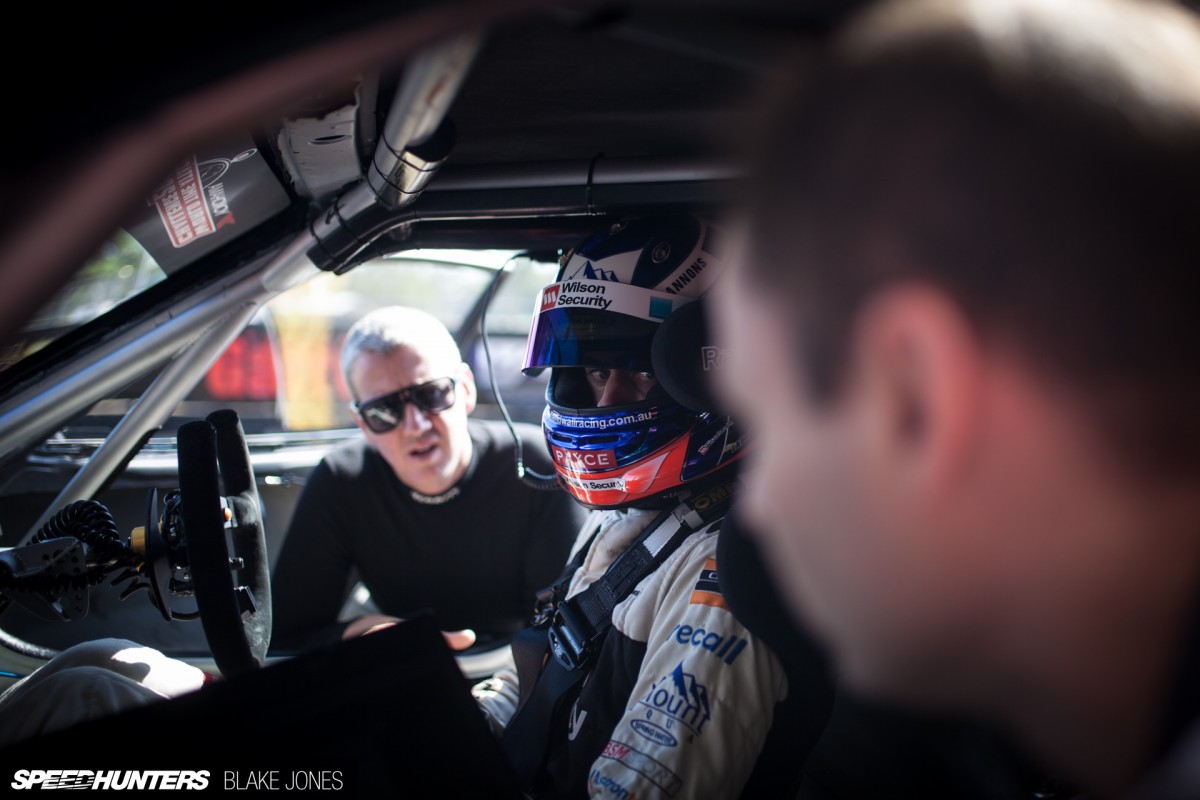 Also from the V8 Supercars fraternity was David Wall, driving (and testing) the PR Technology 968. Unfortunately, there were simply too many teething problems for the team to be competitive; an engine fire on Friday and a rear wing that destroyed itself on Saturday punctuated a busy weekend. These are the risks that come with finishing a car the week of an event.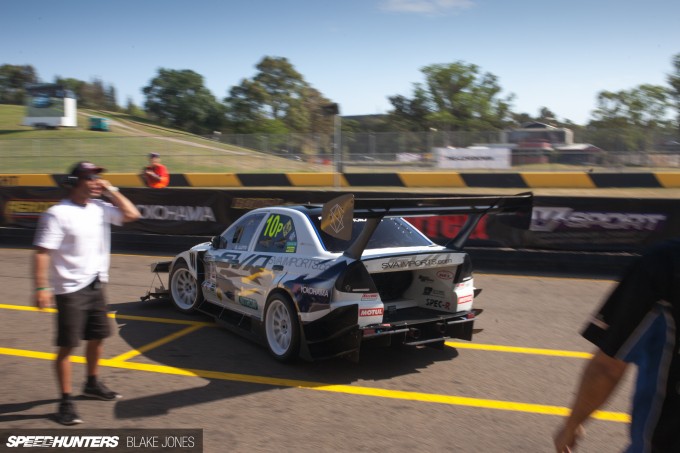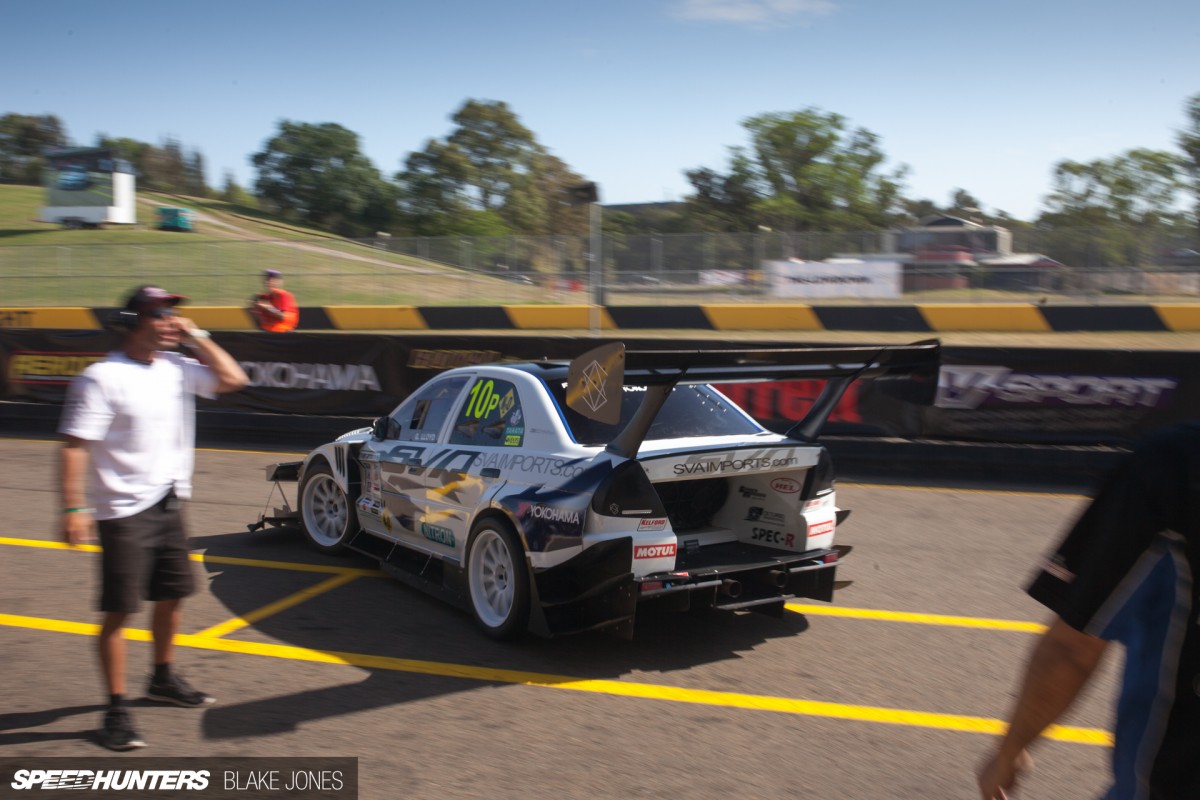 Another disappointment from the weekend was the SVA Imports entry. The team had travelled all the way from Dover in the UK to pit their Evo VI up against the best Australia has to offer.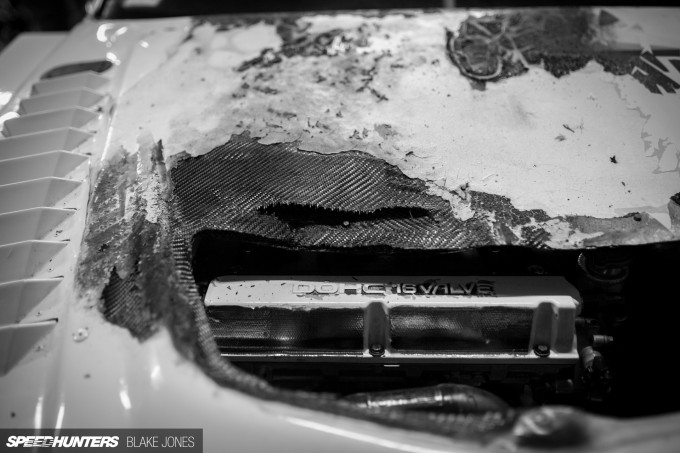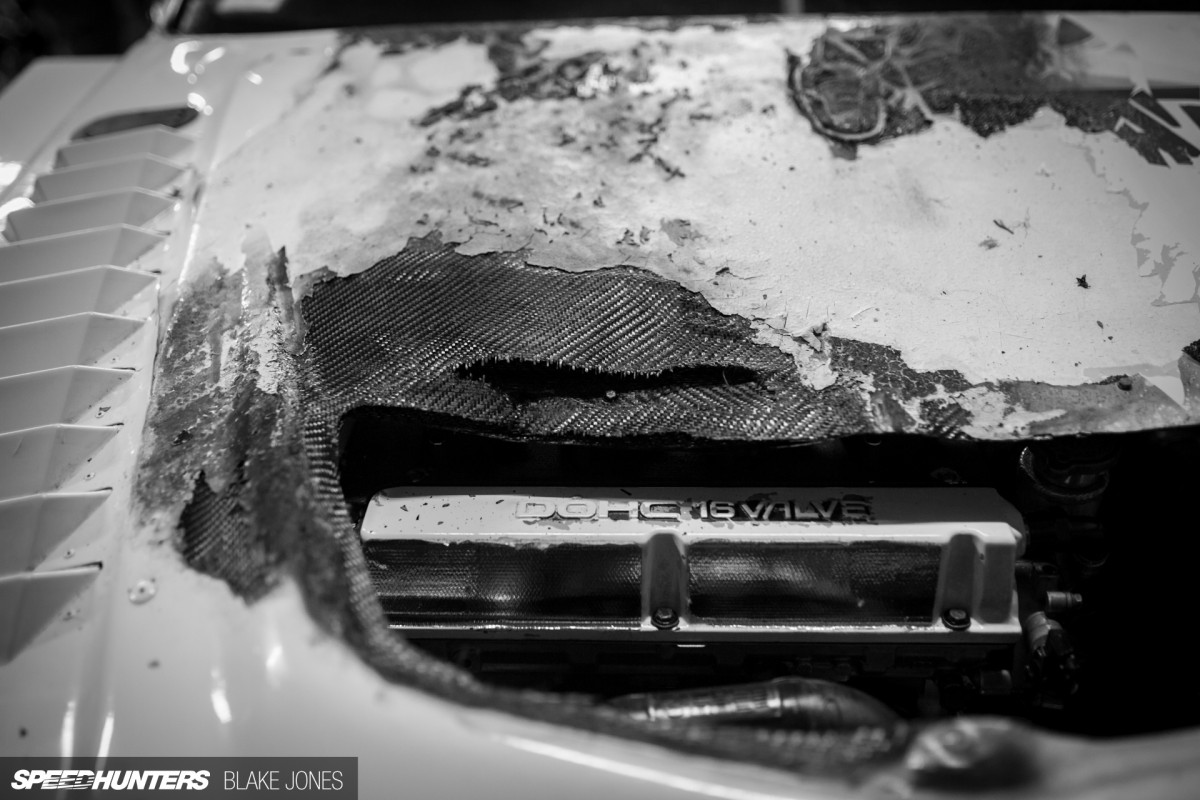 Unfortunately, their boosted and nitrous-injected 4G63 was another victim of the brutally hot conditions with an engine fire early on Saturday. I really hope these guys make it back to our shores next year.
The WTAC Circus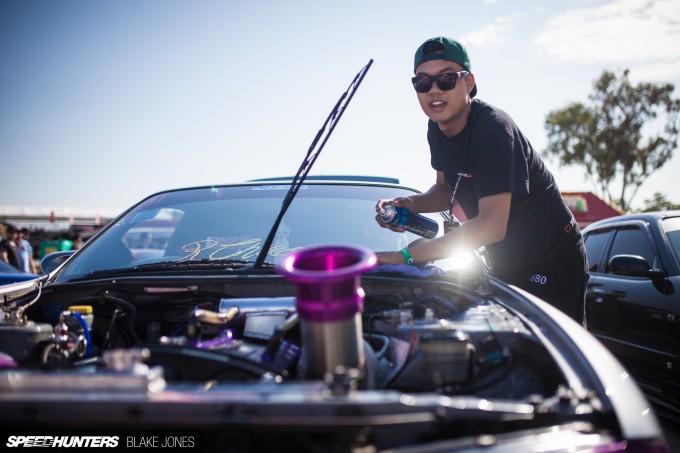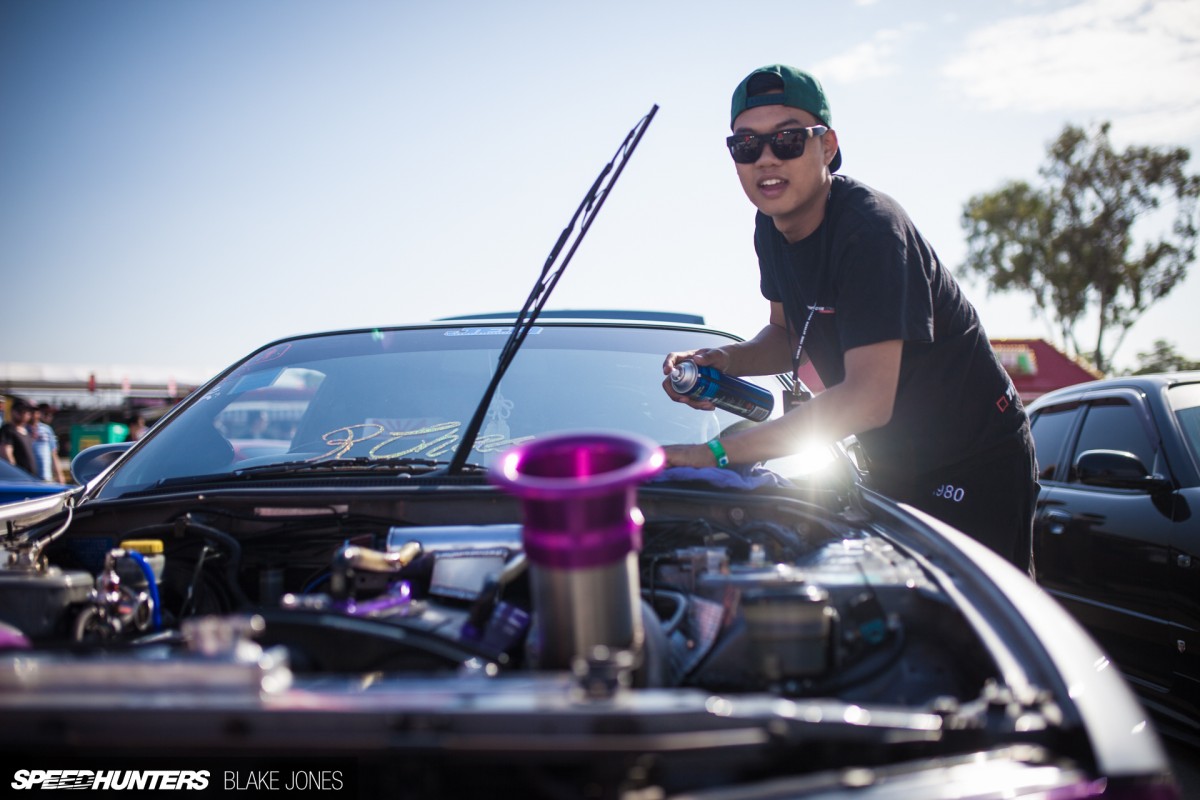 Although time attack is undoubtedly on a rapidly upwards trajectory, I'm going to be frank and say that it's not the most exciting form of motorsport to watch from the grandstands as a spectator. The chaos of close wheel-to-wheel racing is absent, and by its nature there is plenty of downtime between sessions. Thankfully, WTAC has plenty of off-track action for punters to enjoy as well, so I made sure to explore this side of the event too.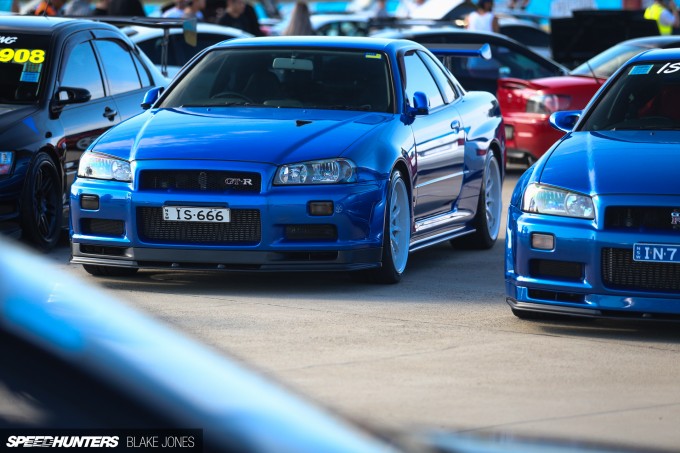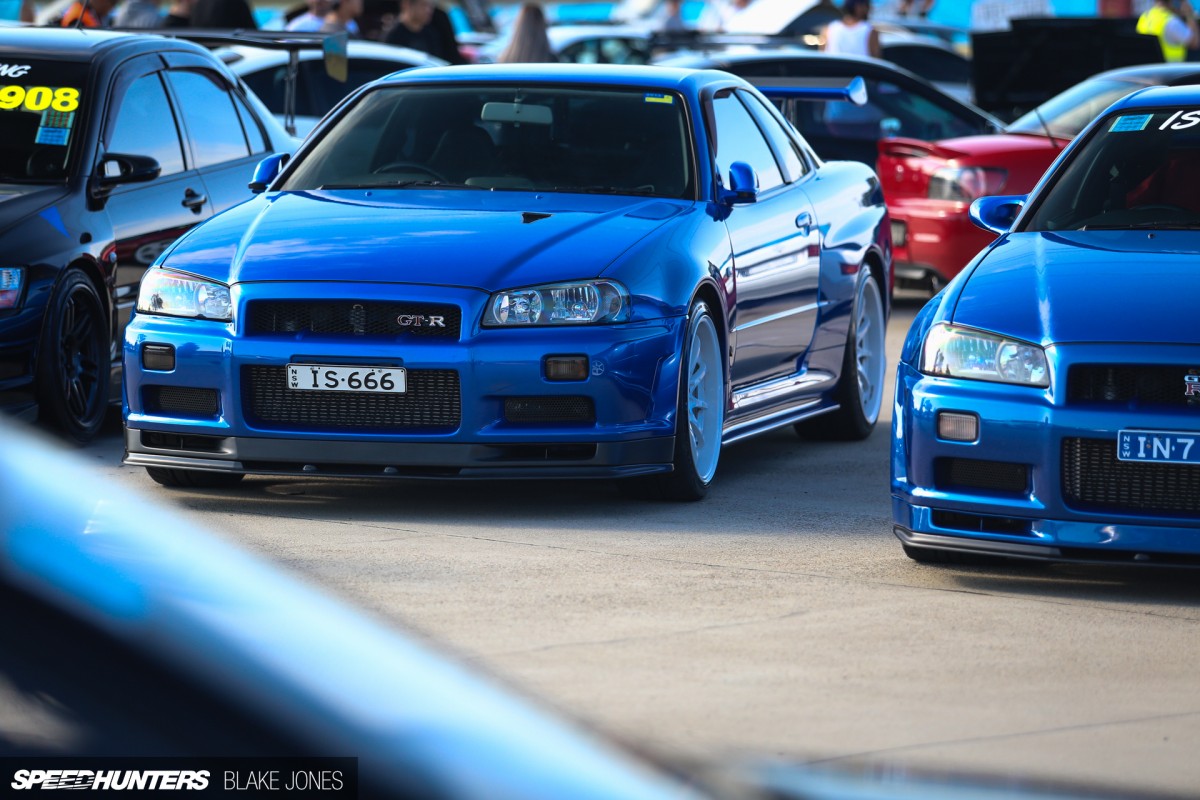 Exhibit A is the Just Car Insurance Show 'n' Shine which invaded the central skidpan at Sydney Motorsport Park on the main day of competition. So, of course I had to take a quick look and pick out some favourite local rides for you. Every time I post a picture of an R34 GT-R, I can just imagine our American readers turning green with envy…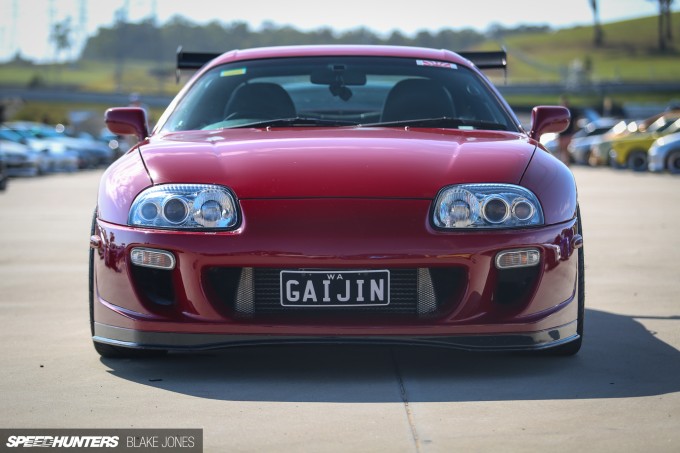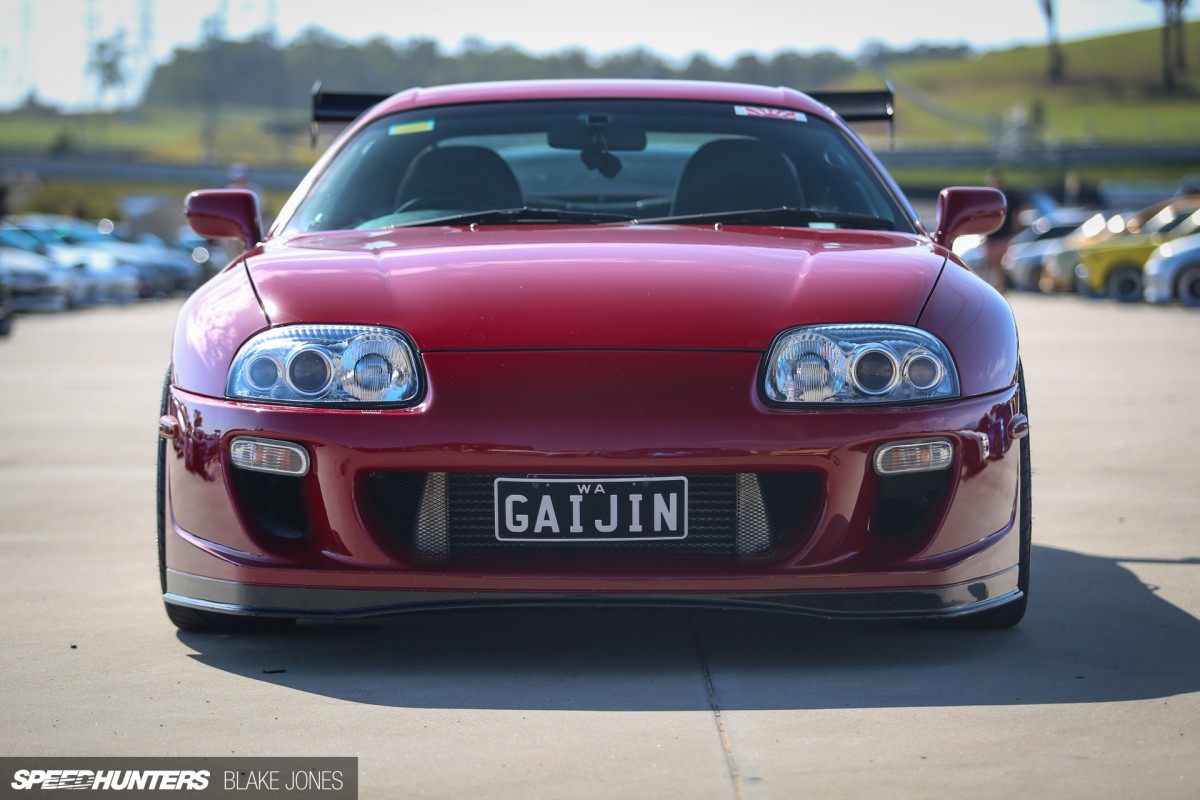 It's great to see a Toyota Supra done right. Too often I feel that builders default towards an aggressive body kit when the original lines work so well.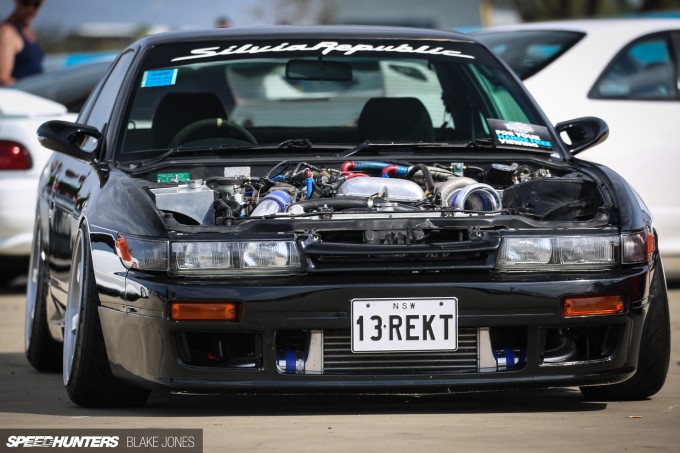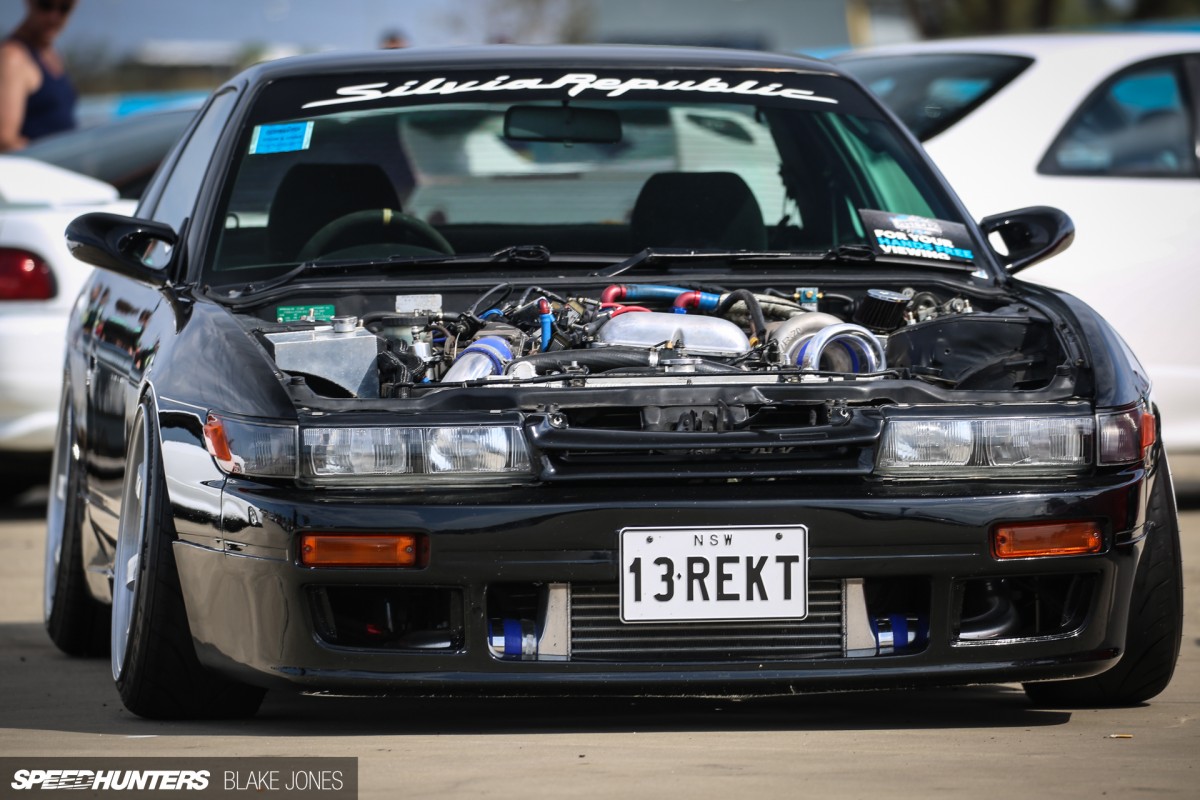 We do love our S-chassis here in Australia, and we especially love them low and wide. Well, I guess it's universal.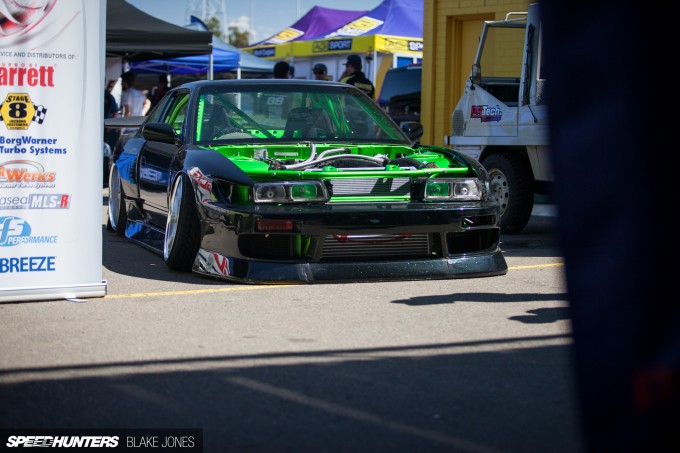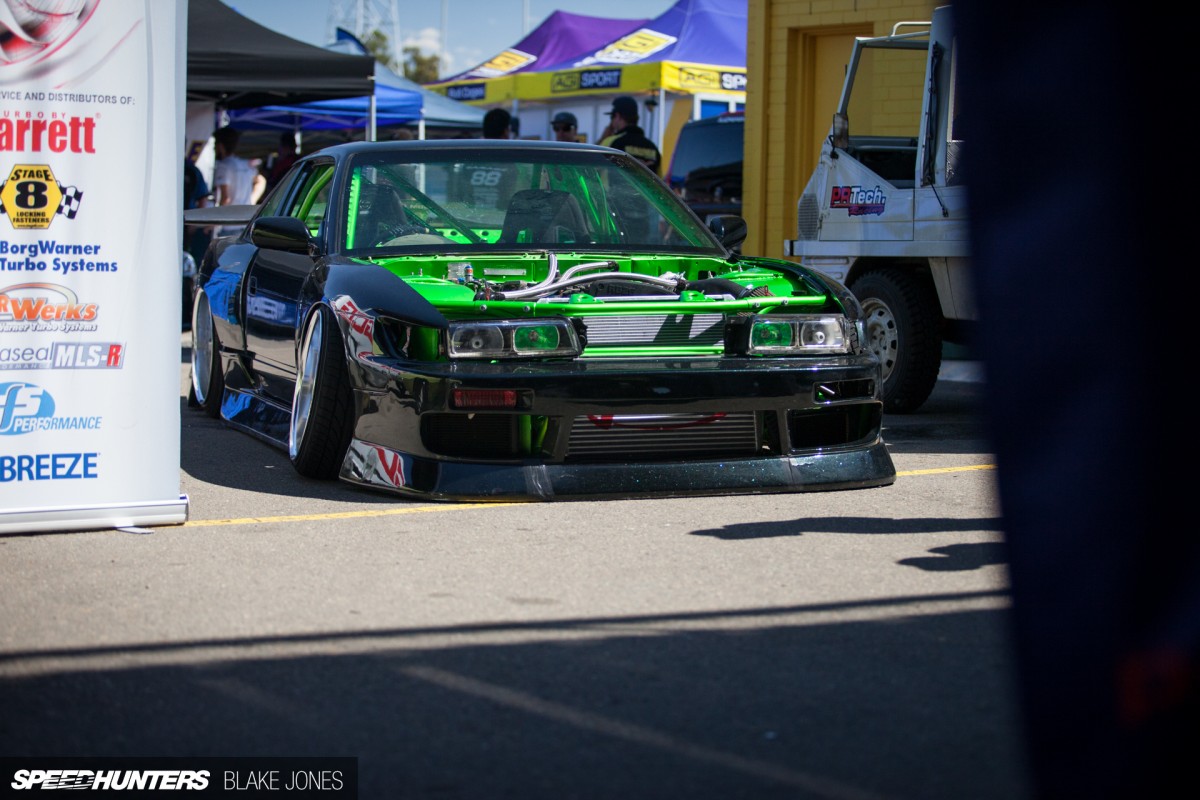 Someone's always gotta take things too far though.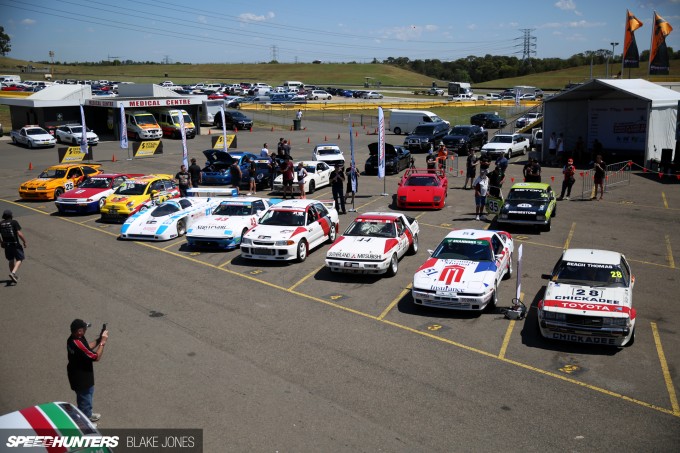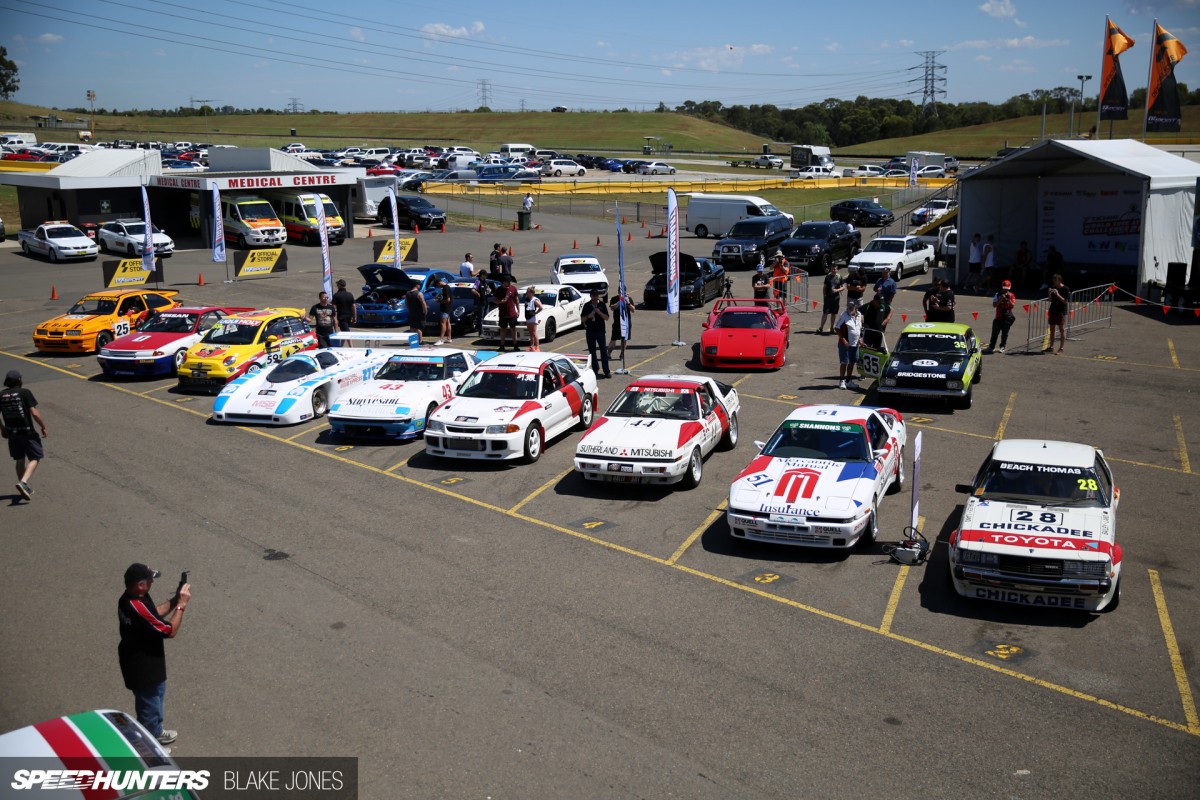 Time attack sessions were also interspersed with some hot laps from an impressive line-up of historic and exotic racers.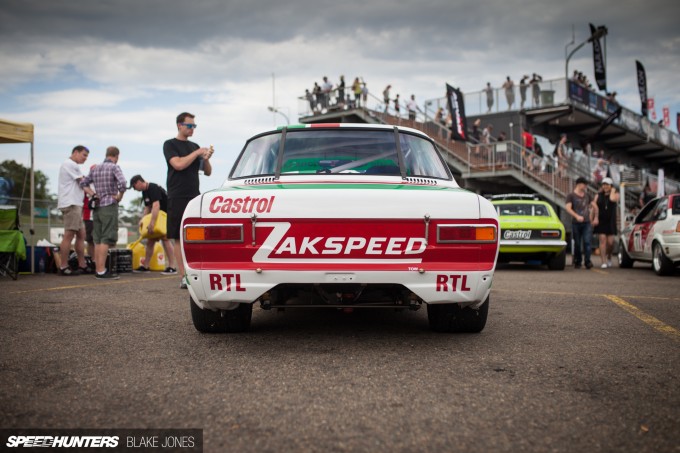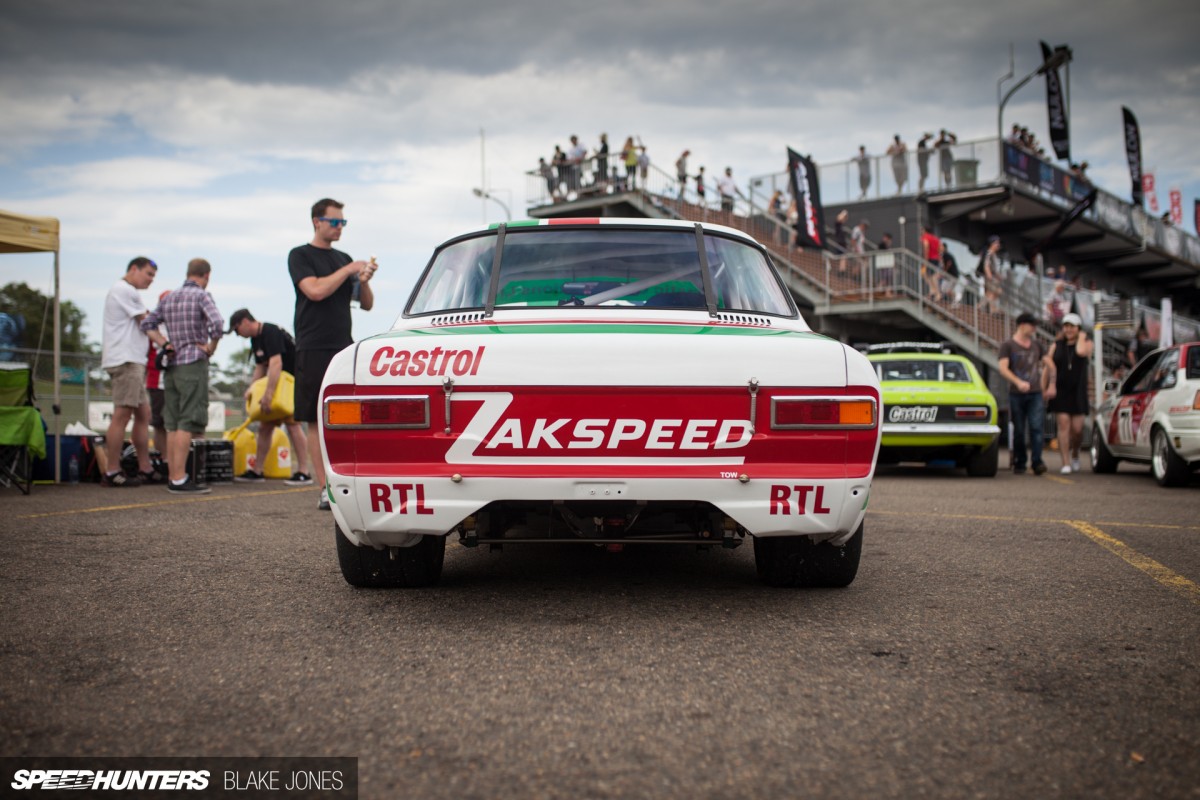 My personal favourite? This gorgeous Zakspeed Escort replica brought over from New Zealand. It was impossible to get a clear shot of it all weekend, as it drew the punters in like moths to a flame.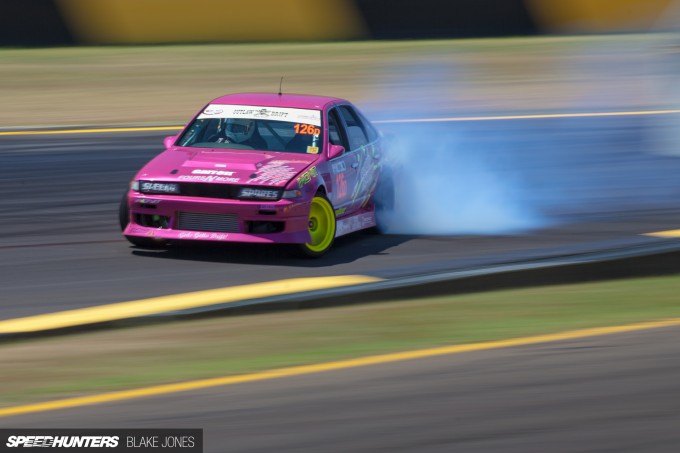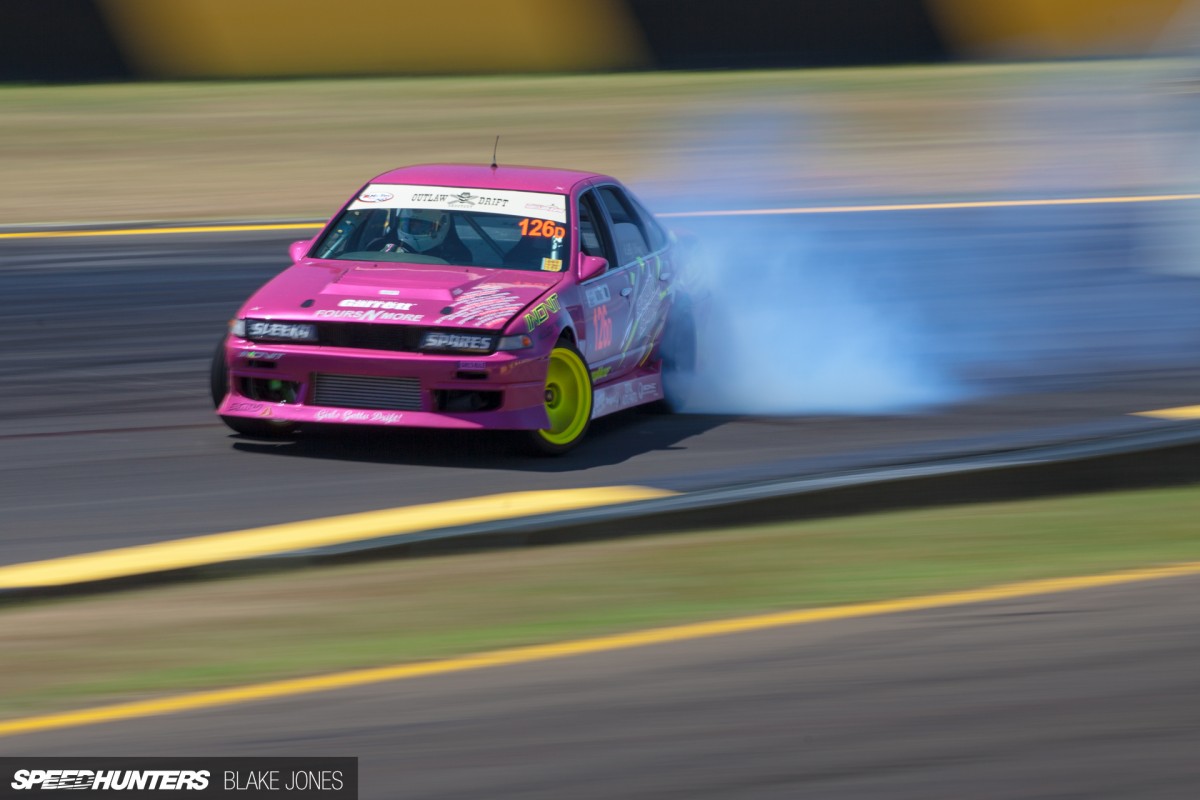 Not to mention the main straight being turned into manji madness by the Outlaw Drift Shootout. These guys were initiating at up to 180km/h and the crowd was loving it.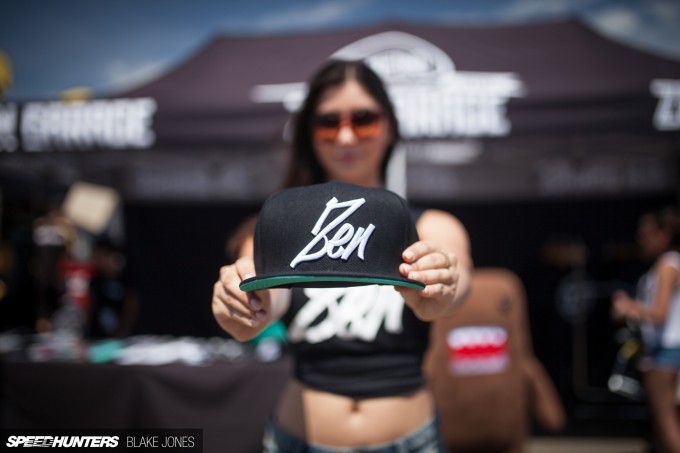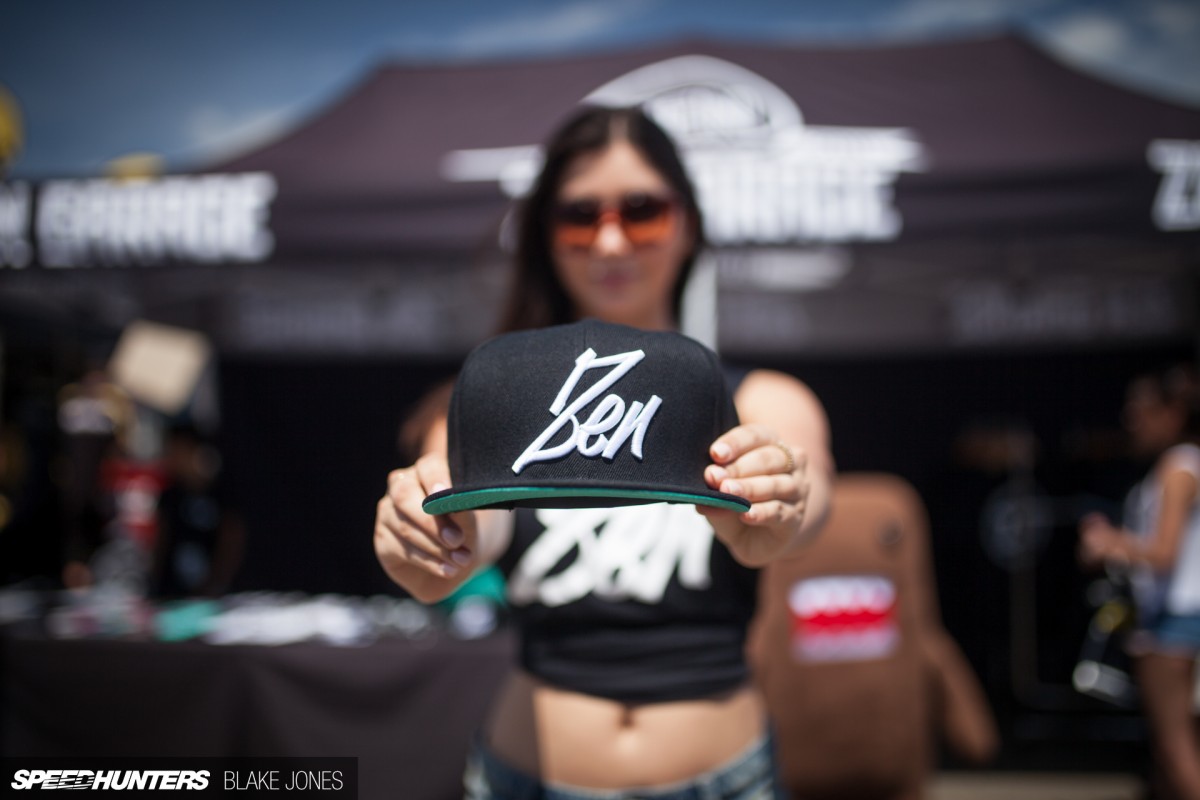 Back in the paddock, plenty of local brands came out to interact with the fans too, including the Sydney-based but internationally recognised Zen Garage and the lovely Zen Babes.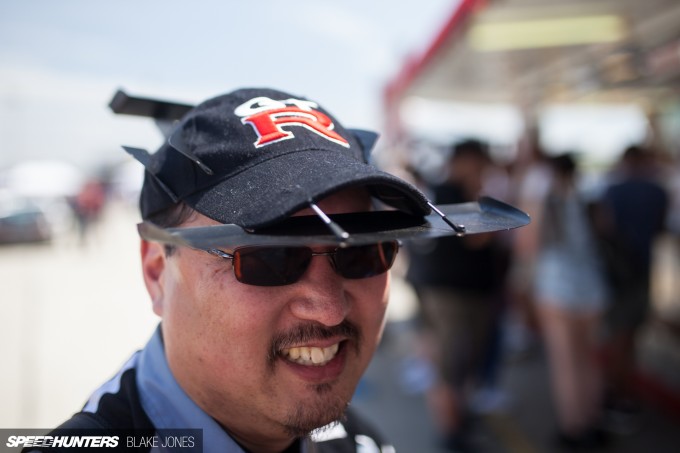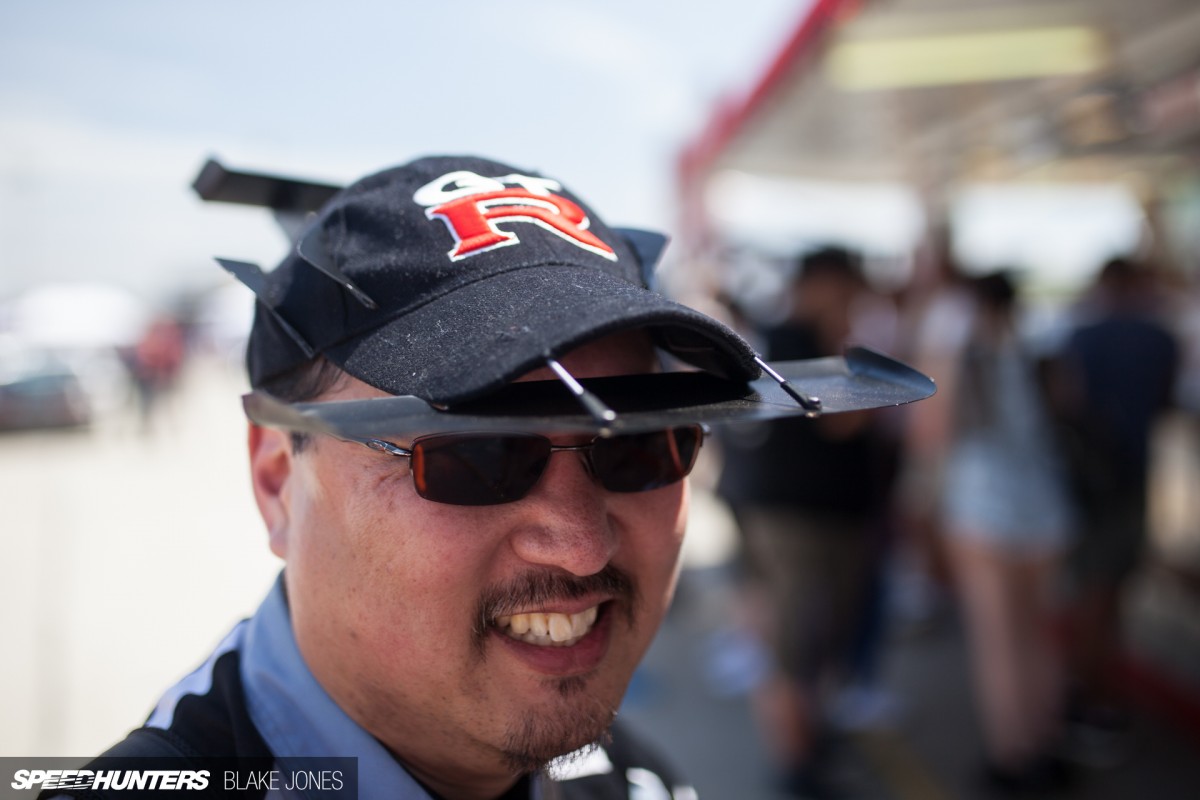 I was pretty happy with my Zen cap, but this hat really takes the cake. You really can't have too much aero at WTAC!
That's a wrap for this overall look at the event, but myself and Richard have plenty more WTAC goodness coming up in the next few days and weeks. Keep your eyes peeled for some spotlights on our favourite finds…
Blake Jones
Instagram: blaketjones
blake@speedhunters.com
Cutting Room Floor