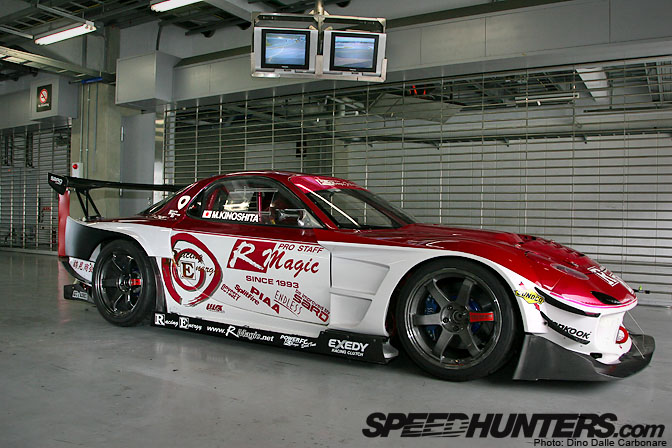 Was at Fuji Speedway a few days ago and as I checked out the pits late in the afternoon I noticed that there were a pair of very well known cars sitting not too far from each other. Turns out that both R-Magic and the Tomei/Cusco guys were there for some last minute testing and set-up before both cars are shipped off to Australia where next month they will participate in the Time Attack World Challenge in Eastern Creek International Raceway.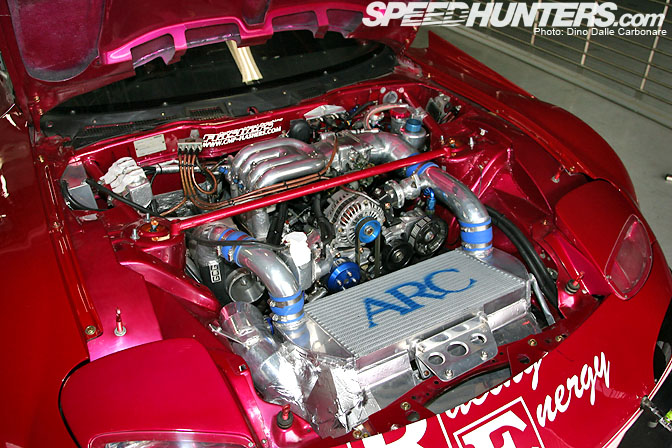 Mitsuhiro Kinoshita was out testing the all new FD3S R-Magic have put together, which on top of a more powerful engine set-up, was running a new wide-body kit with some pretty wild front & rear fenders.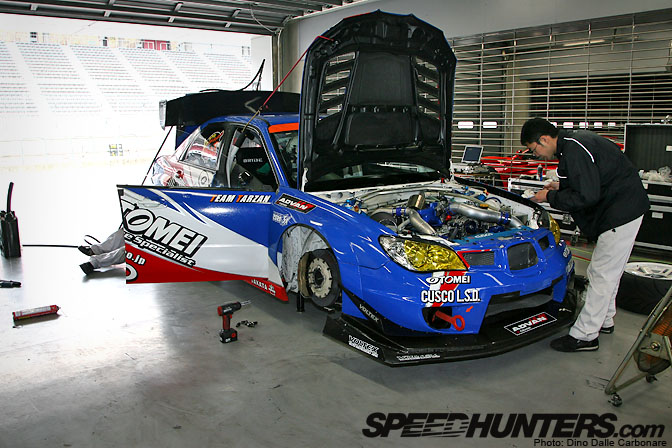 Tarzan Yamada was a couple pits down finalizing a few things in the Tomei/Cusco Impreza…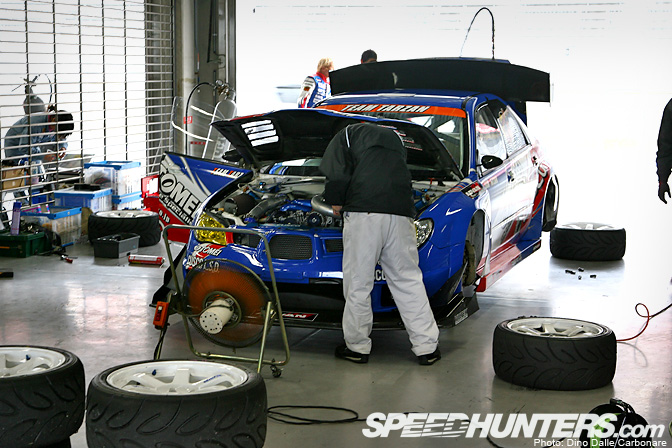 …before the set-up sessions continue once the car arrives at Eastern Creek early next month.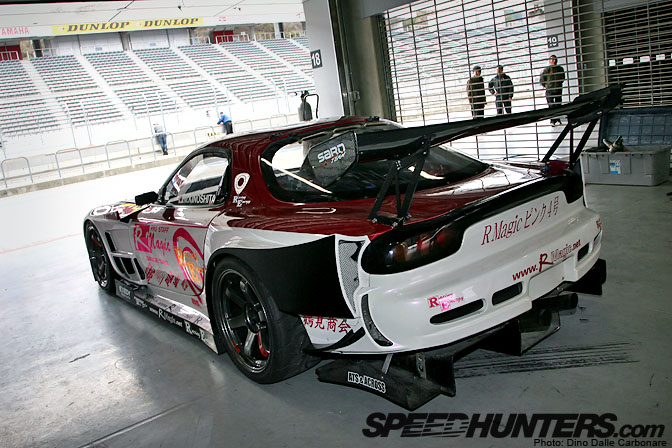 Take a look at those wild rear fenders! The R-Magic FD has managed a 55.947 sec lap at Tsukuba the last time it participated in the Rev Speed Super Lab Battle in 2006. After that the car was retired as most of the focus was shifted towards the shop's D1 Grand Prix team with Takayama's FD3S.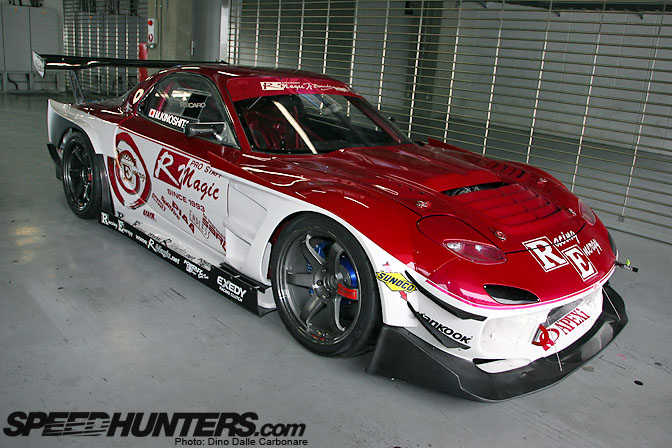 This World Time Attack Challenge is gearing up to be one hell of an event! Can't wait to see how the Japanese teams will fare against the fastest cars in Australia and the US!
-Dino Dalle Carbonare