We're on the ground at the Tokyo Motor Show where Mazda has pulled the wraps off its highly anticipated future sports car: RX-VISION. And yes, as the name suggests the svelte-looking machine is – or at least will be according to the Japanese automaker – rotary powered.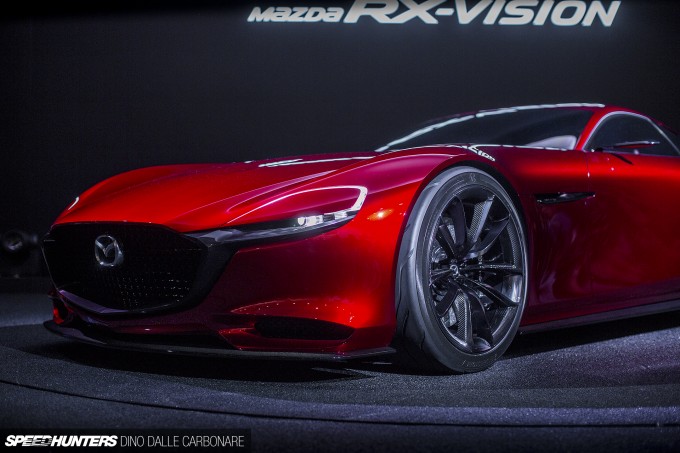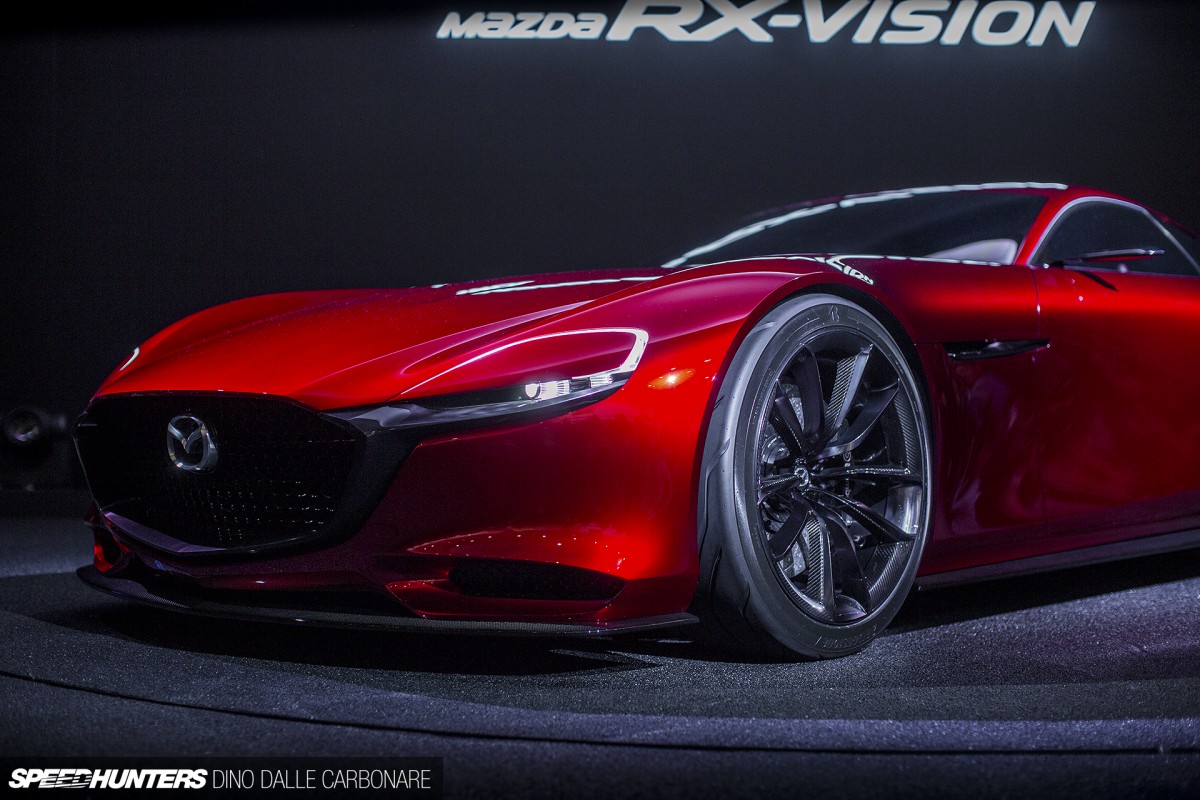 As we expected, details are pretty thin, and there's no actual word when the concept could make it into production. In fact, the official press release reads: "RX-VISION represents a vision of the future that Mazda hopes to one day make into reality; a front-engine, rear-wheel drive sports car with exquisite, KODO design-based proportions only Mazda could envision, and powered by the next-generation SKYACTIV-R rotary engine."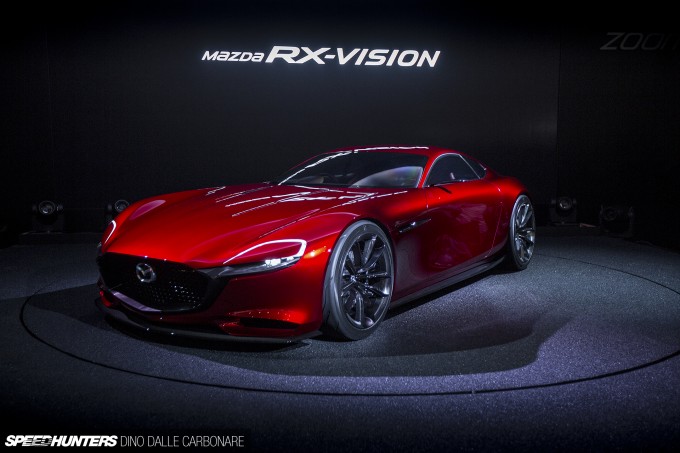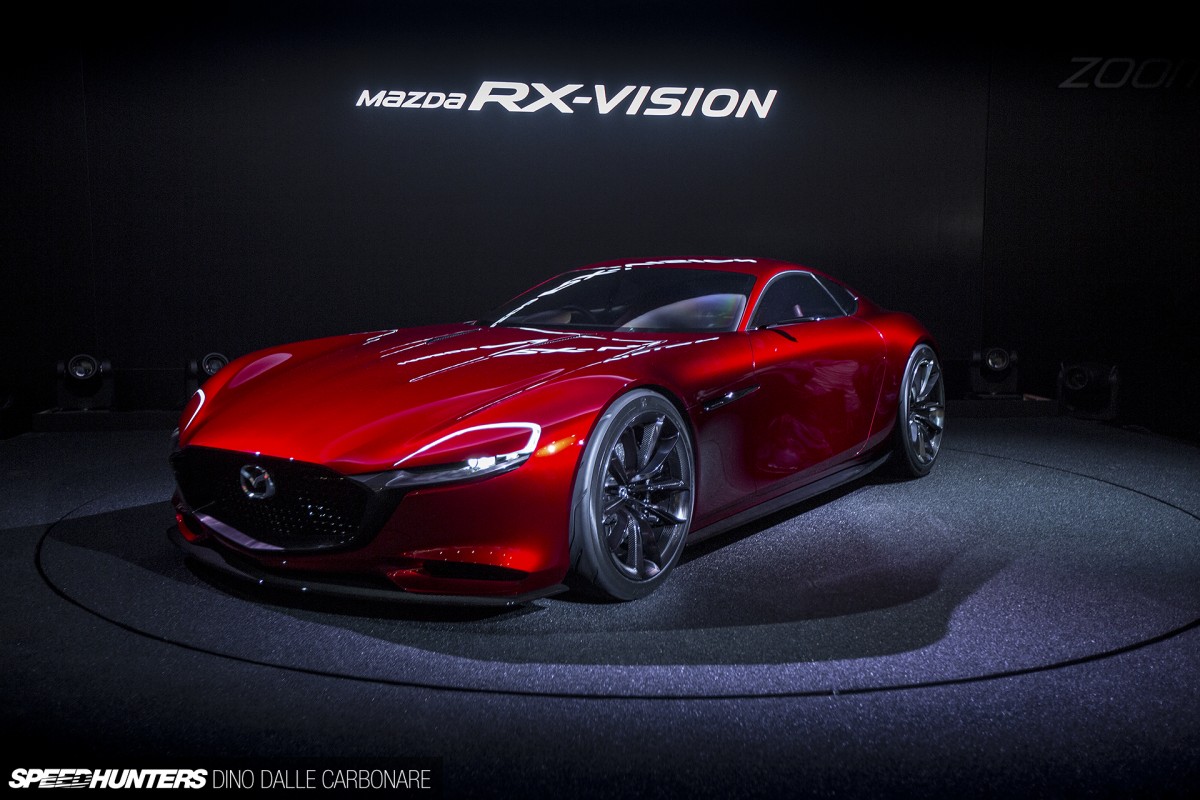 What we can tell you, however, is that Mazda has truly nailed the design. Up close the car has incredible presence; it sits low and wide with an extended front end where the new generation rotary (there are rumours of a diesel flying around) will obviously sit in a front midship position to give the car the responsive and neutral driving characteristics that the FD3S RX-7 and RX-8 are revered for.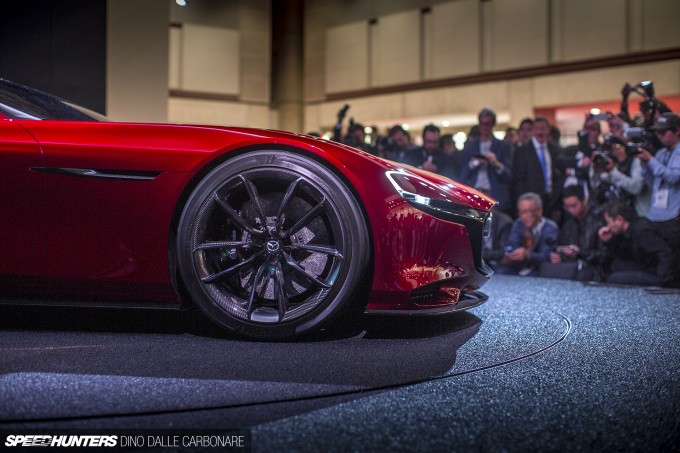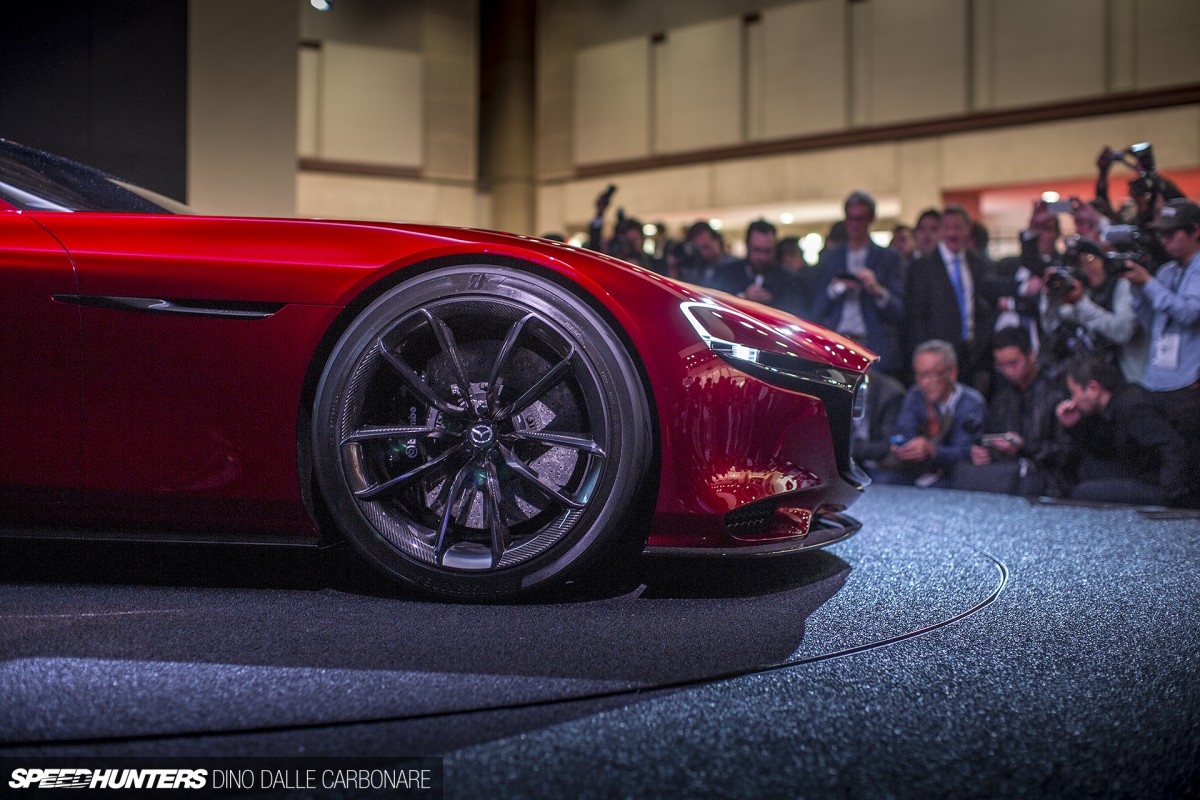 The RX-VISION rides on carbon fiber wheels with more carbon being used in the brake rotor construction – a must-have on any supercar these days.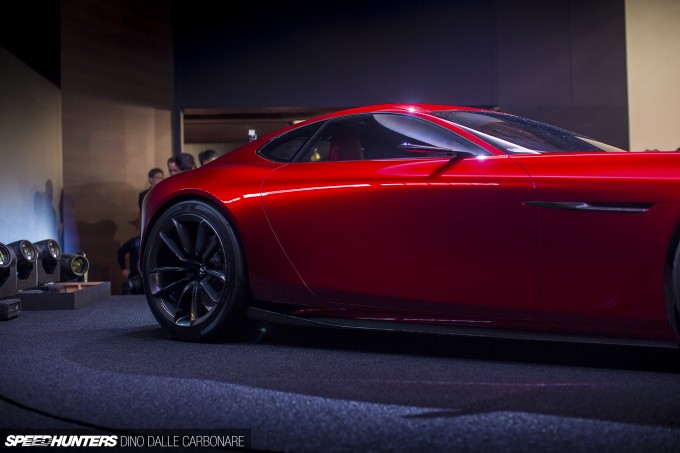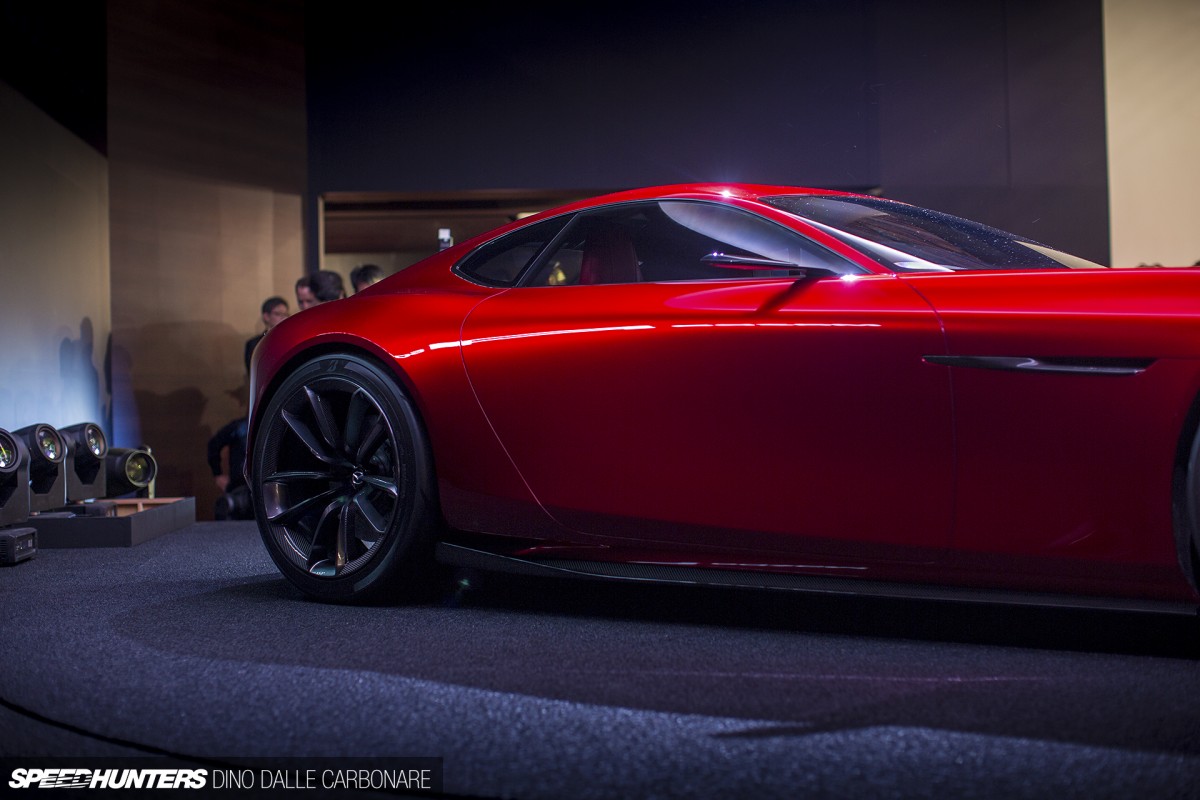 The window line is very short, which helps give a flowing and menacing look to the car.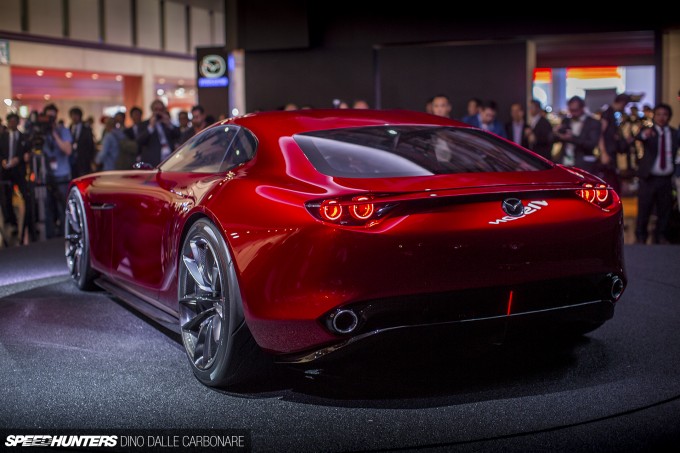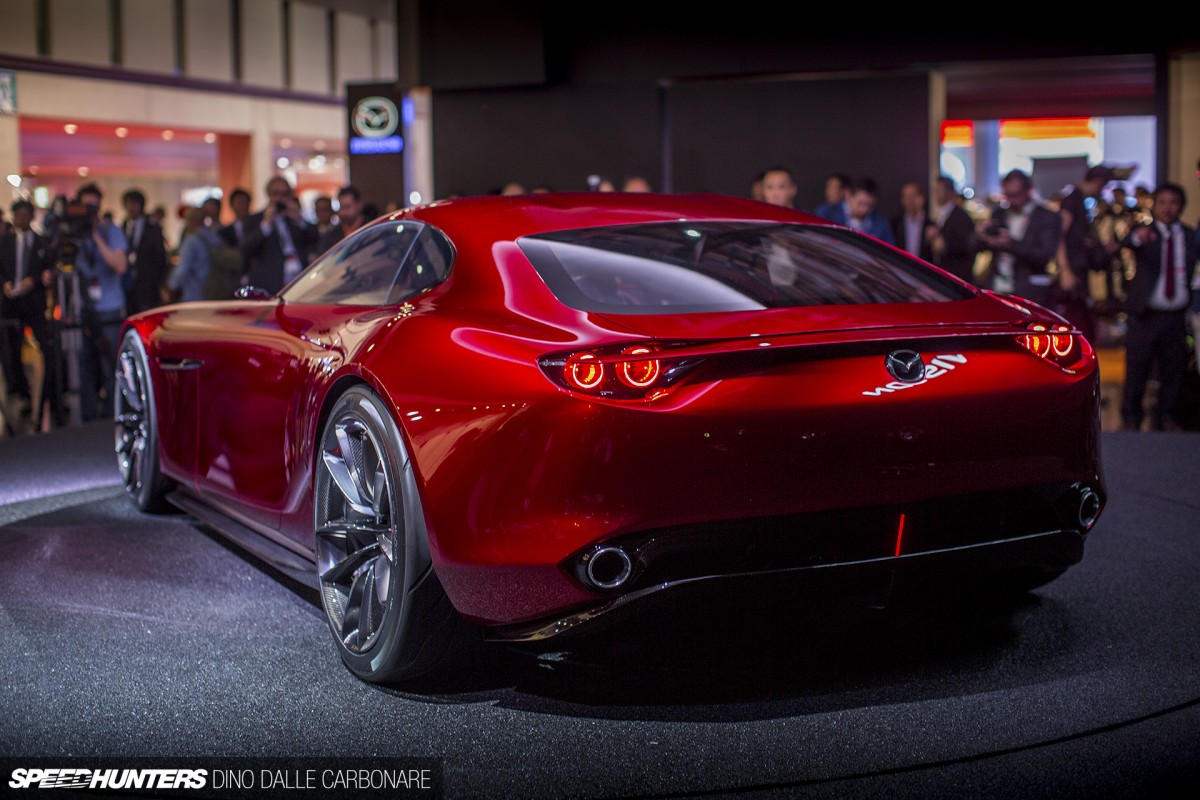 There's a beautiful organic flow to the whole design, and for lack of a better word, it just looks right – especially the rear of the car which is very clean with an integrated spoiler intersecting the small round quad lights at each corner.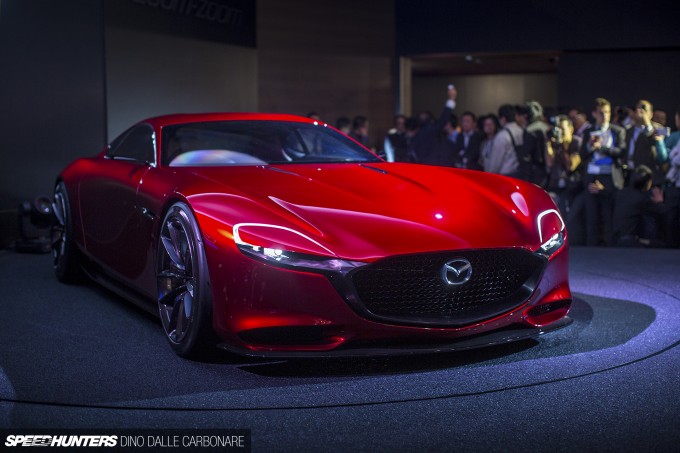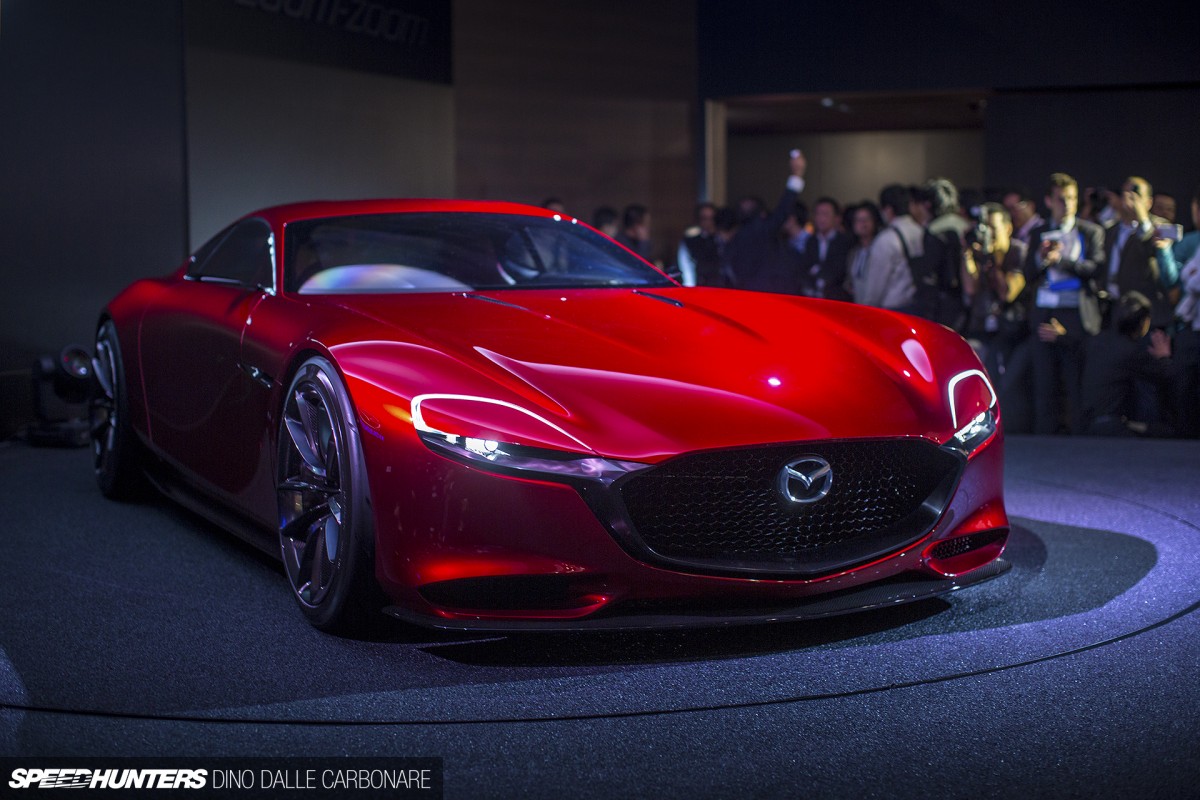 Mazda has never played down the technical challenges it faces in designing a rotary engine that can meet present day emission standards and fuel efficiency targets let alone those for the future, but the fact that it's progressing with its R&D programme and now has a new chassis concept for the unique power plant is at least a sign (officially) of what's to come…
Dino Dalle Carbonare
Instagram: speedhunters_dino
dino@speedhunters.com