A Chance Encounter
Like most, I enjoy a good surprise now and again. Having arrived far too early for practice at the final round of the Irish Drift Championship, I took to wandering the paddock on Saturday morning to try and make most of the nice light. At this hour you can usually get some shots of the paddock coming to life, cars being unloaded or in this case, cars heading to scrutiny.
Saturday's in the IDC tend to be reserved for the semi-pro and rookie classes, which dominate the IDC entry lists on any given weekend. In recent years, there has been a dramatic improvement in the aesthetic appeal of these 'lower' tier classes and there's definitely a '90s Japan influence starting to shine through. Whilst they might be competition-spec cars, some still hold onto the street style which is intrinsically linked with drifting's roots in Japan. None more so than Tadhg Clogher's sleek Trueno.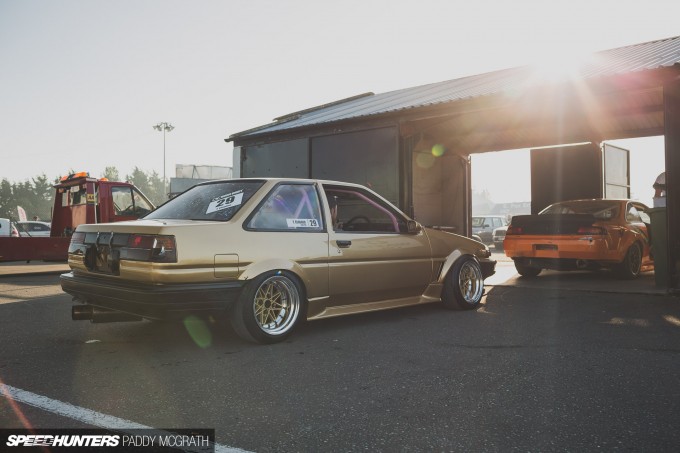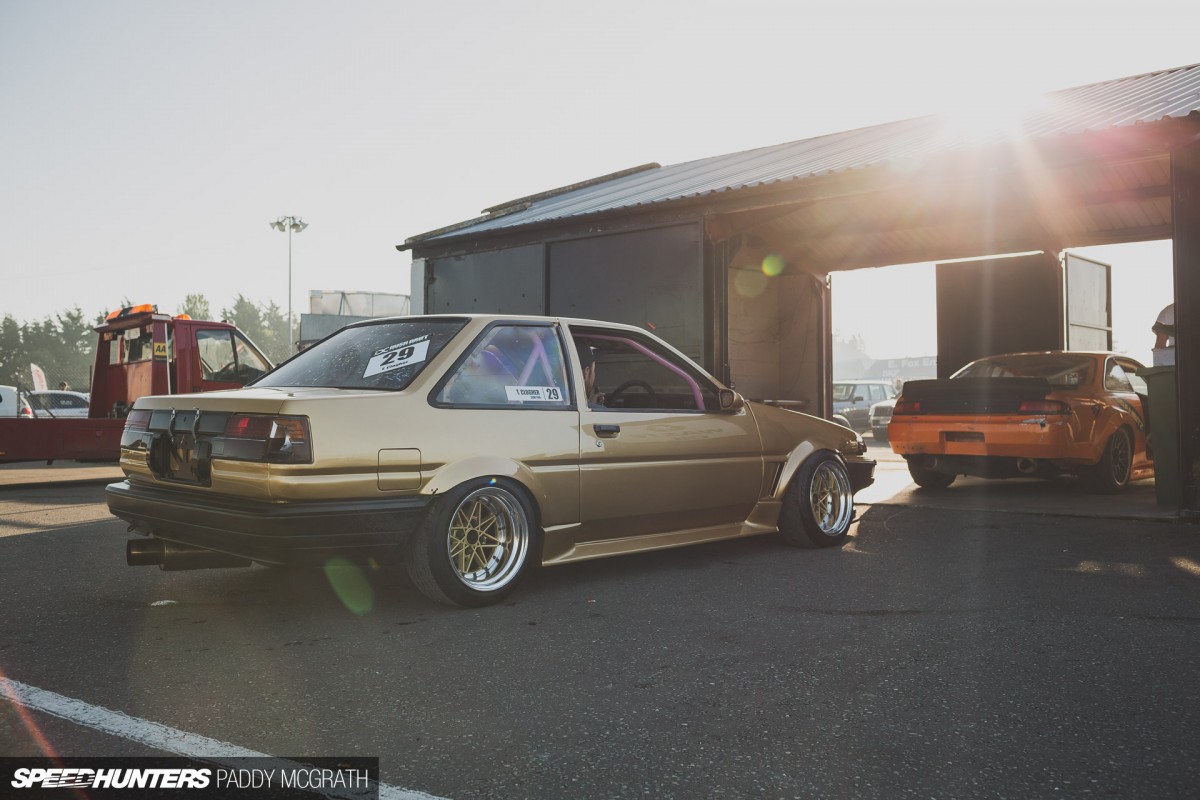 I'd seen this car from a distance several times before, but was never able to get a closer look at the gold Hachiroku. I just happened to time my paddock walk as the same time Tadhg was having his car checked over, so I took the opportunity to do the same.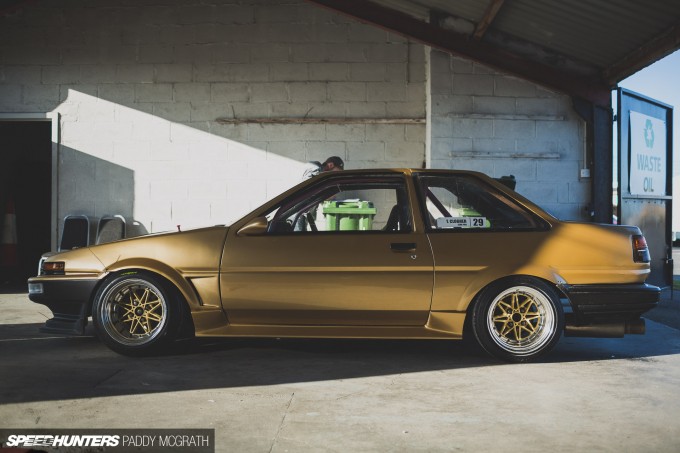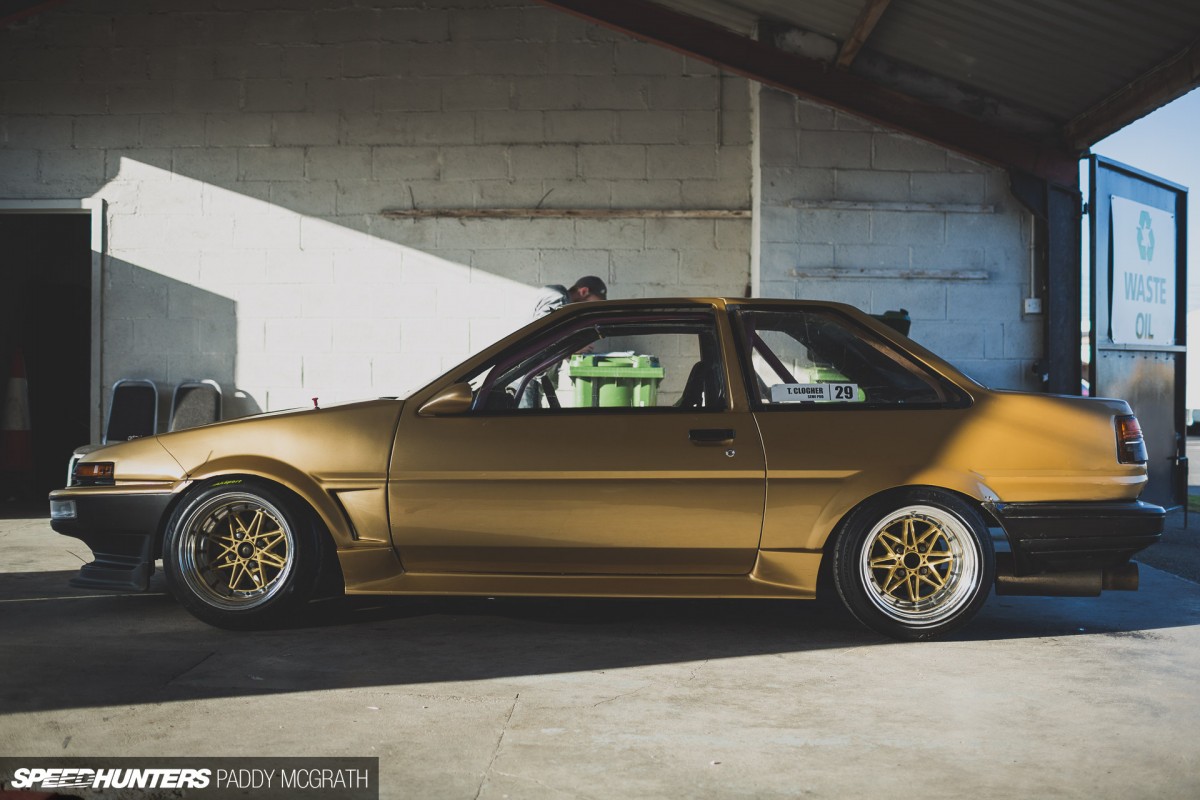 For me, the greatest appeal of this car is the lack of stickers and graphics on the bodywork. It might be a competition-ready car, but Tadhg has it looking very much like a street car. The Origin Labo fenders and skirts, coupled with a Goodline bonnet and OE bumpers provide just the right amount of aggression for the two-door Trueno.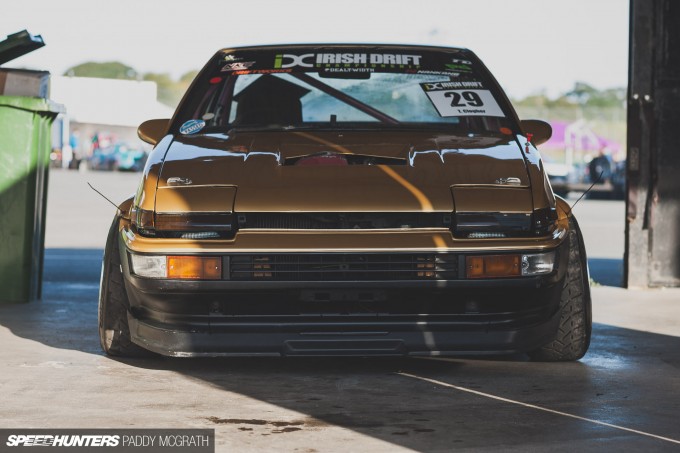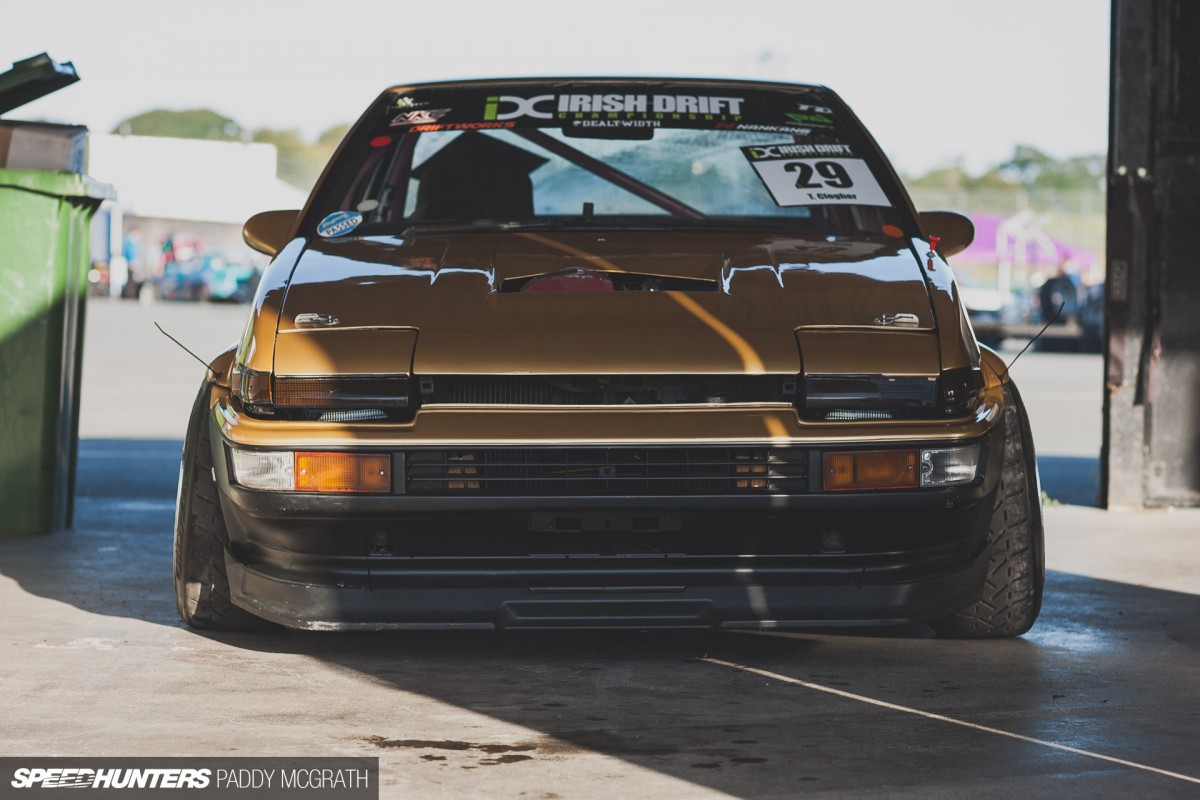 It was only when I got to look closer, that I spotted a distinctive red rocker cover poking through the cut vent on the bonnet.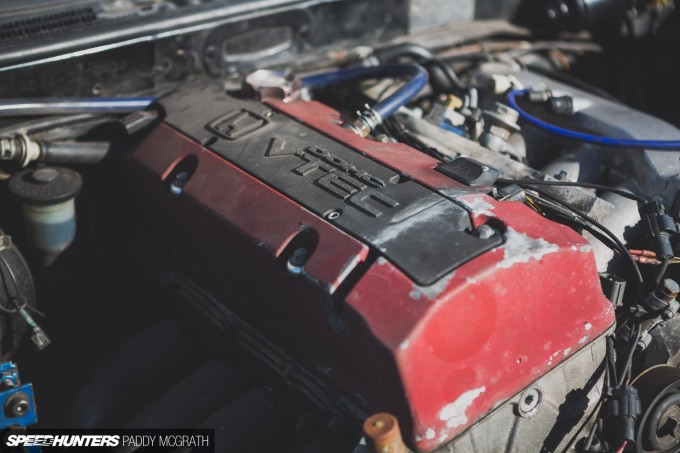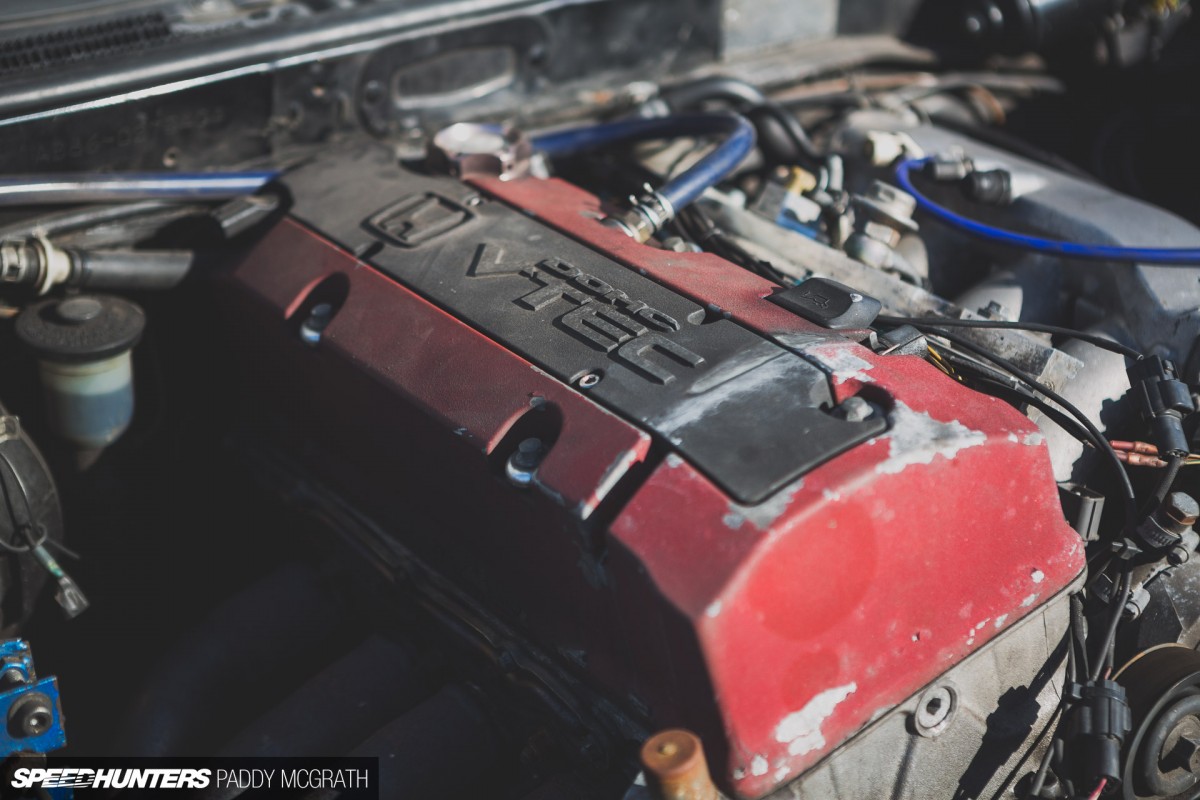 I'm a huge fan of F20Cs being retrofitted in AE86s, and despite it not being of Toyota origin I think that the S2000 engine is the spiritual successor to the 4A-GE and keeps the car competitive without compromising on its character. Tadhg himself is a huge Toyota fan – he still owns his first street AE86, almost 10 years since purchase –  and I'm sure he feels this is probably the least sacrilegious swap he could have under the hood. The engine is stock, so that means around 250hp mated to the Honda gearbox and connected to the original AE86 rear axle, which houses a Cusco 2-way limited slip differential.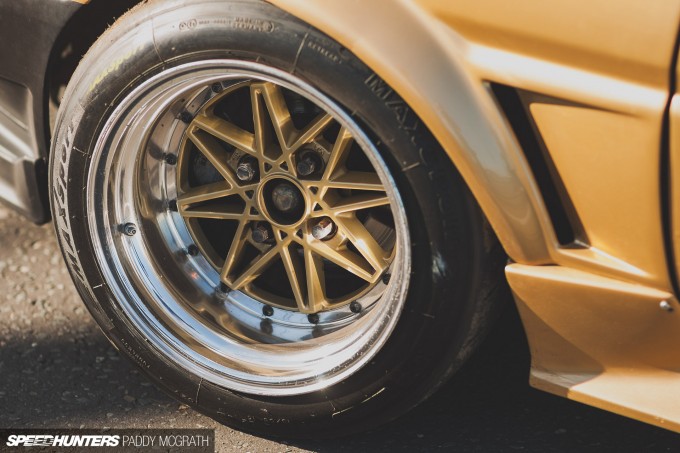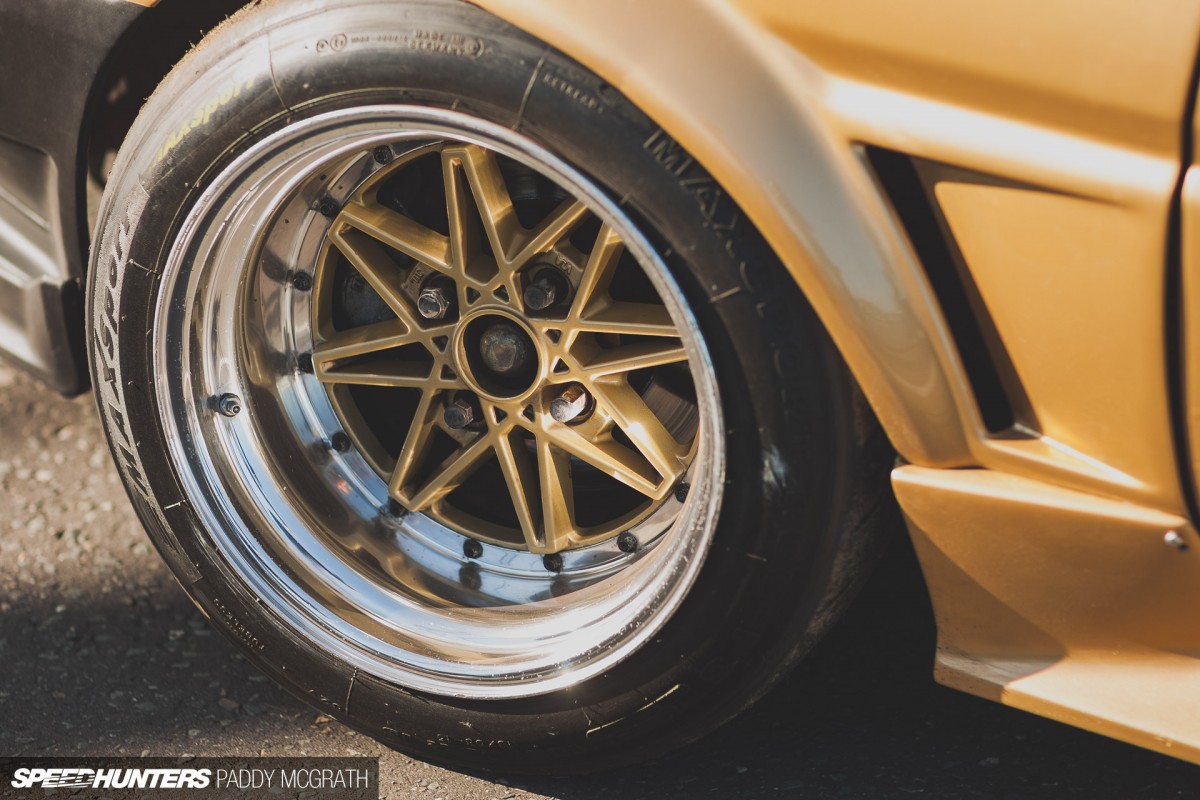 I hold no ill will against guys who're competing on a budget and use cheap wheels, but I have massive respect for the guys who run proper wheels on track, like Tadhg, who uses 15×8.5-inch -22 Work Equips on all four corners.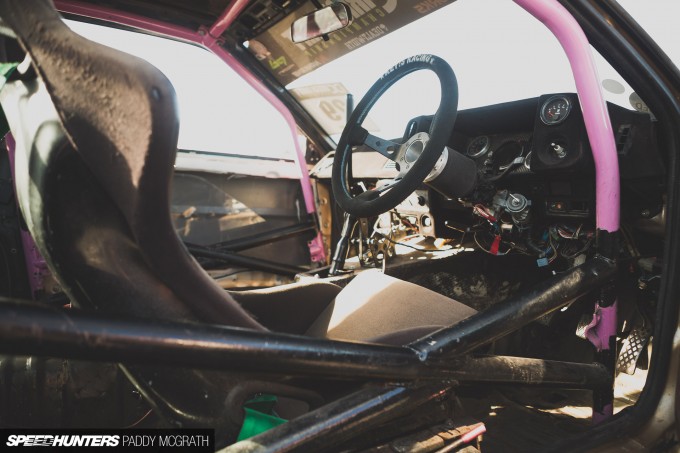 Weight saving is key on any build like this, so of course we're only seeing the bare essentials. East Bear seat, Takata harnesses, a Key's Racing wheel and a Safety Devices cage with welded-in door bars and not a whole lot else to speak of.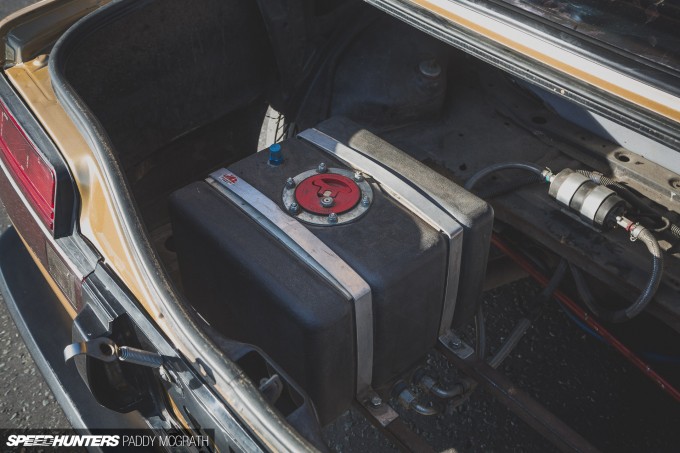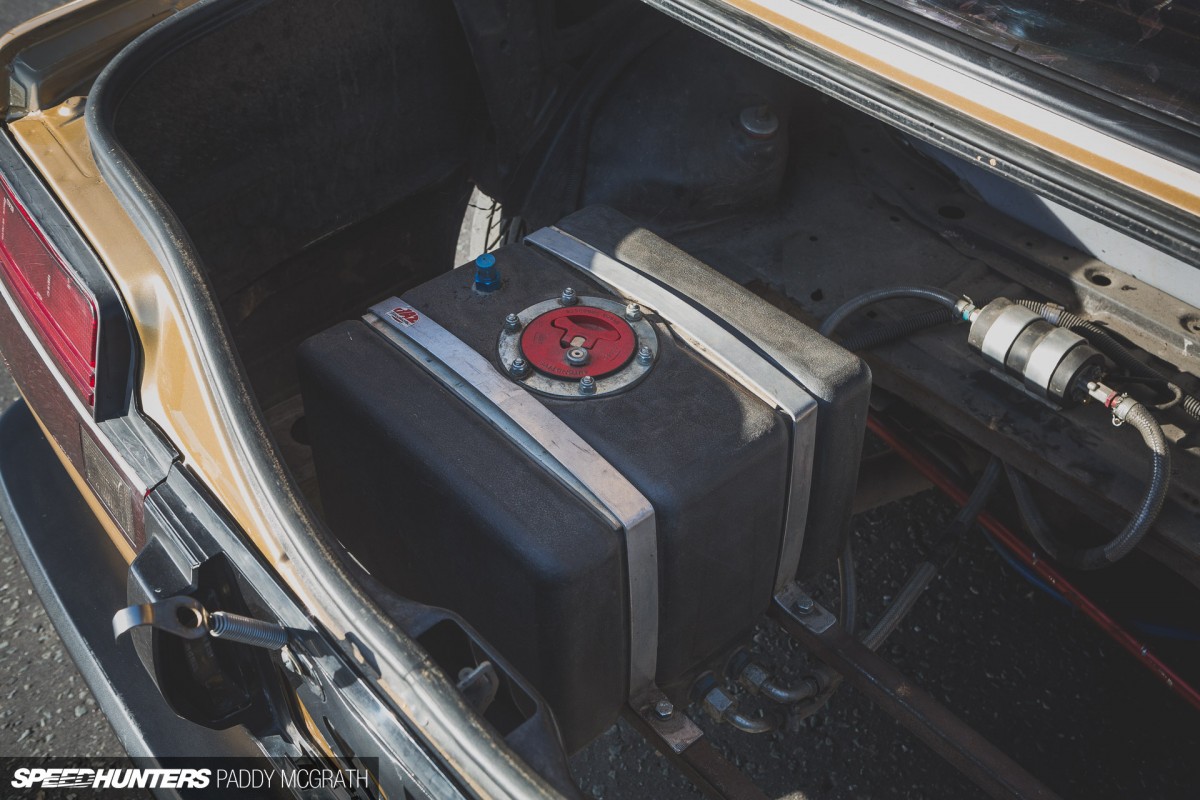 The Hachiroku used to be a street car but has been permanently converted to track use by removing the rear floor section. The 25-litre foam-filled fuel cell is surrounded by nothing much more than thin air and a Walbro fuel pump.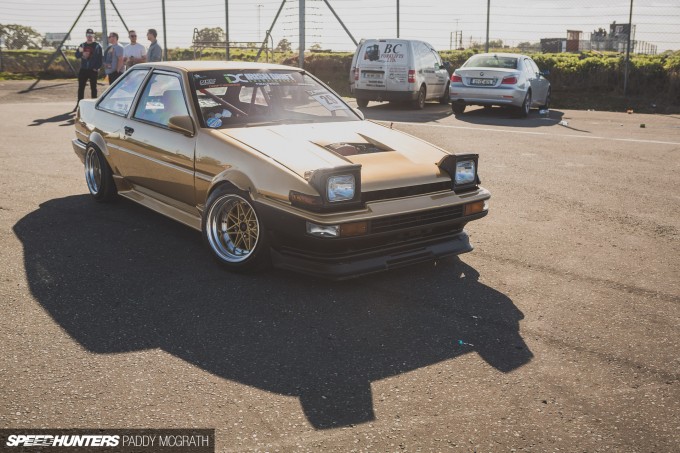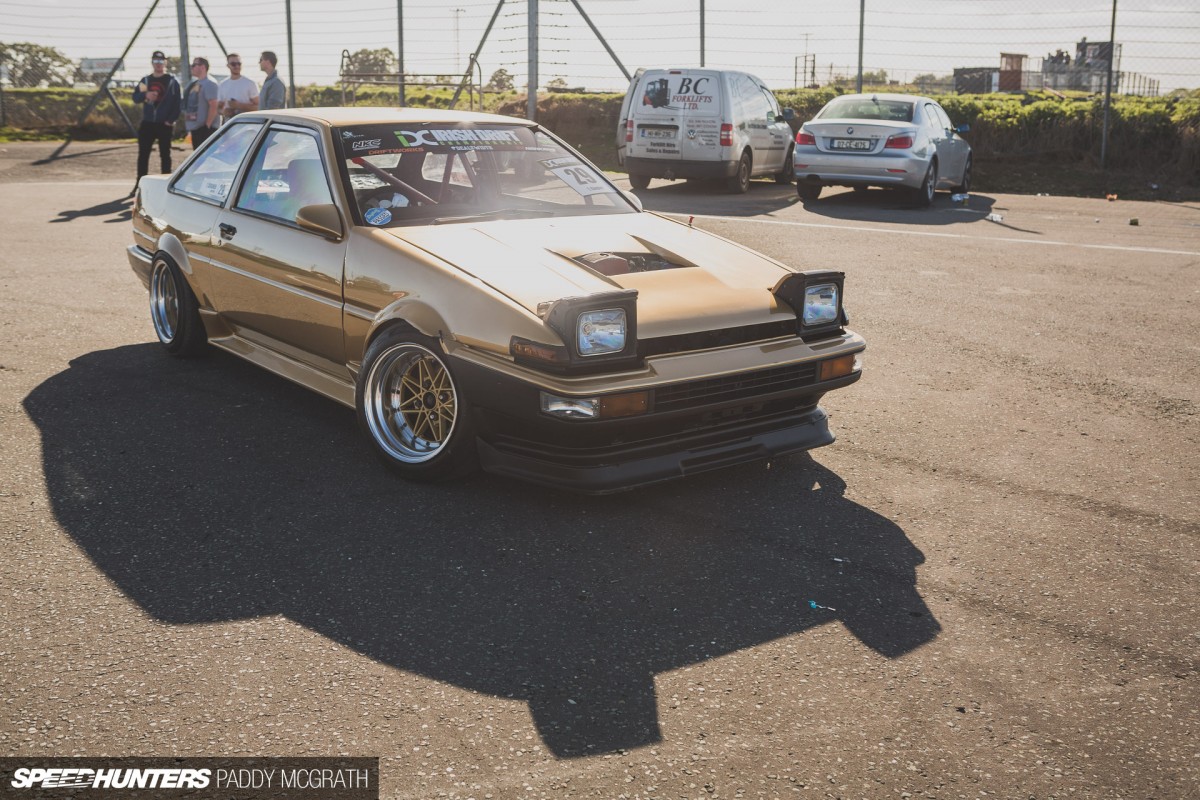 Suspension is a mix of what Tadhg has found works best for him. Revolver front coil-overs, MCNSport rears, extended lower control arms, Cusco top mounts, TRD anti-roll bars and a few other parts from URAS, Silk Road and Super Now.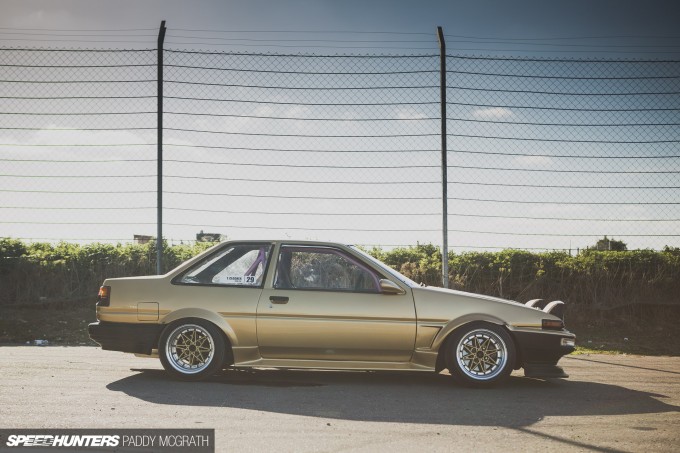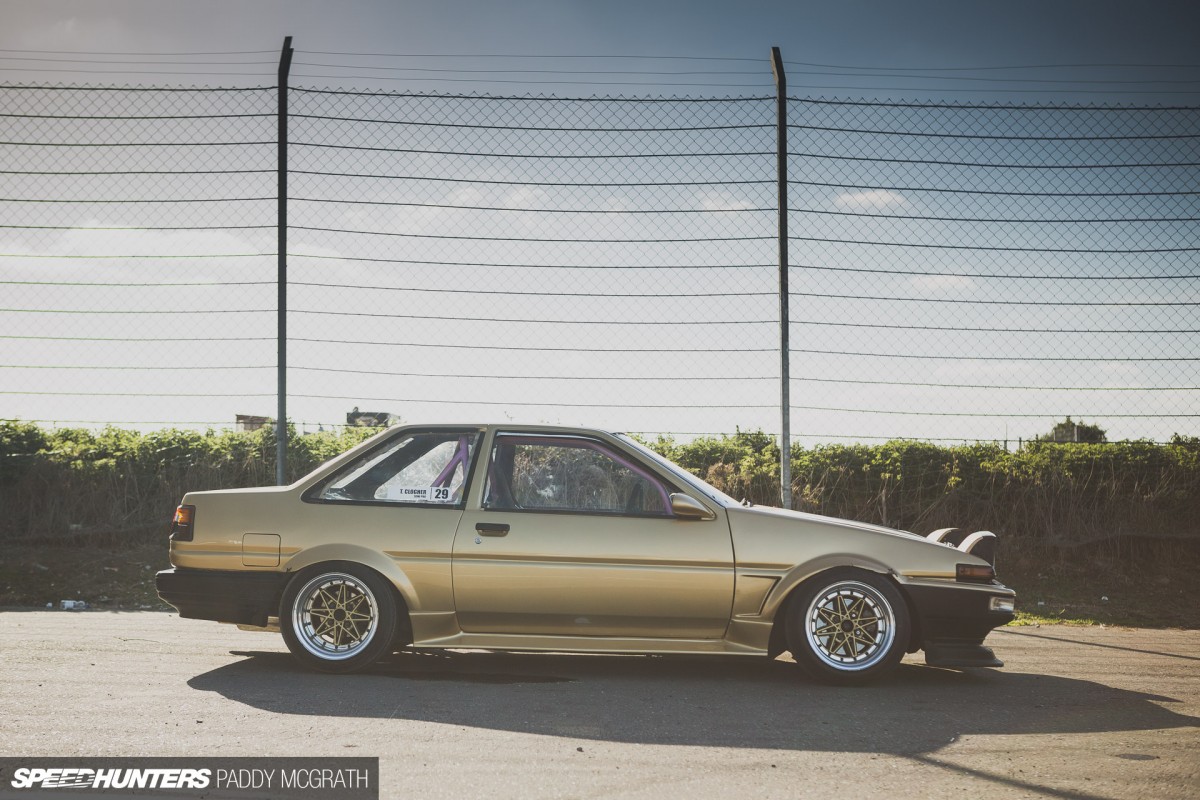 I'll always respect and be in awe at the huge power Pro class builds, but at the same time I'll have a place in my heart for the more humble builds too. I like that you could park this beside, say, the Driftworks AE86, and despite being practically the same car originally, they have both gone down two different but equally admirable paths. It's likely what makes drifting appealing to so many people.
This is doing nothing for my levels of Hachiroku want.
Paddy McGrath
Instagram: pmcgphotos
Twitter: pmcgphotos
paddy@speedhunters.com
Cutting Room Floor