Are you a true believer of 'clean' style? I sure am; I don't like fussy details, and that goes for the inside and outside of a car. Dressing up your ride with loud, and at times vulgar additions is something that anybody can do, but are you really creating something that has true presence?
In my eyes, presence is created by subtle detailing and styling – something that you have to stop and look at for a while to truly understand and single out. To some extent, this way of thinking and execution can be categorised under the Japanese miyabi aesthetic ideal, which calls for simplifying things and getting rid of the mess, the roughness and the superfluous to achieve the highest grace.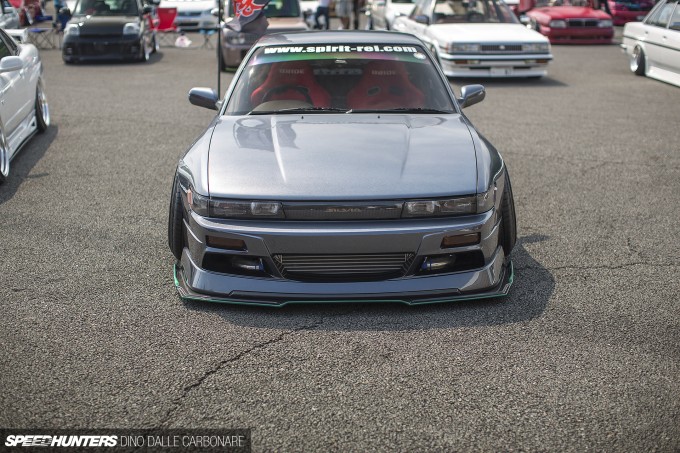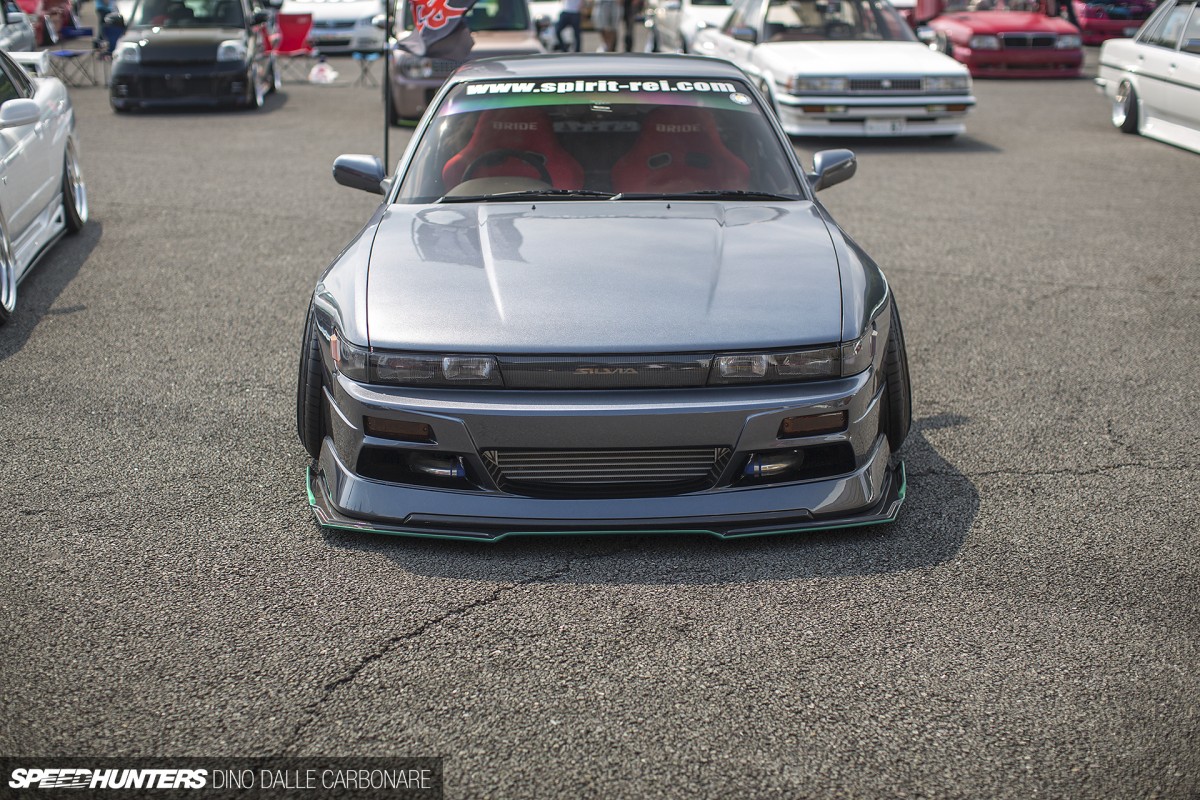 Of course, this mindset can be applied to cars too, which is why Spirit Rei has launched a line up of 'Miyabi' brand aero parts. The simple design of these parts helps cars that we all know and love achieve their most uncluttered aesthetic expression. It might sound like a load of marketing hype if you just read my words here, but take a glimpse at the Nissan Silvia S13 that Spirit Rei unveiled at Offset Kings Japan over the weekend, and you'll understand what I'm getting at.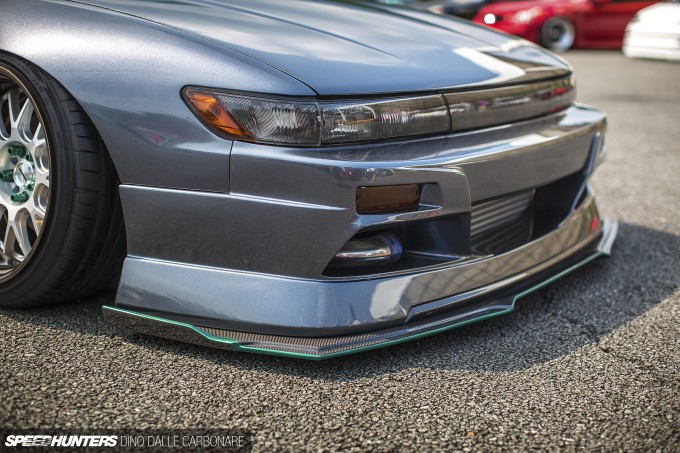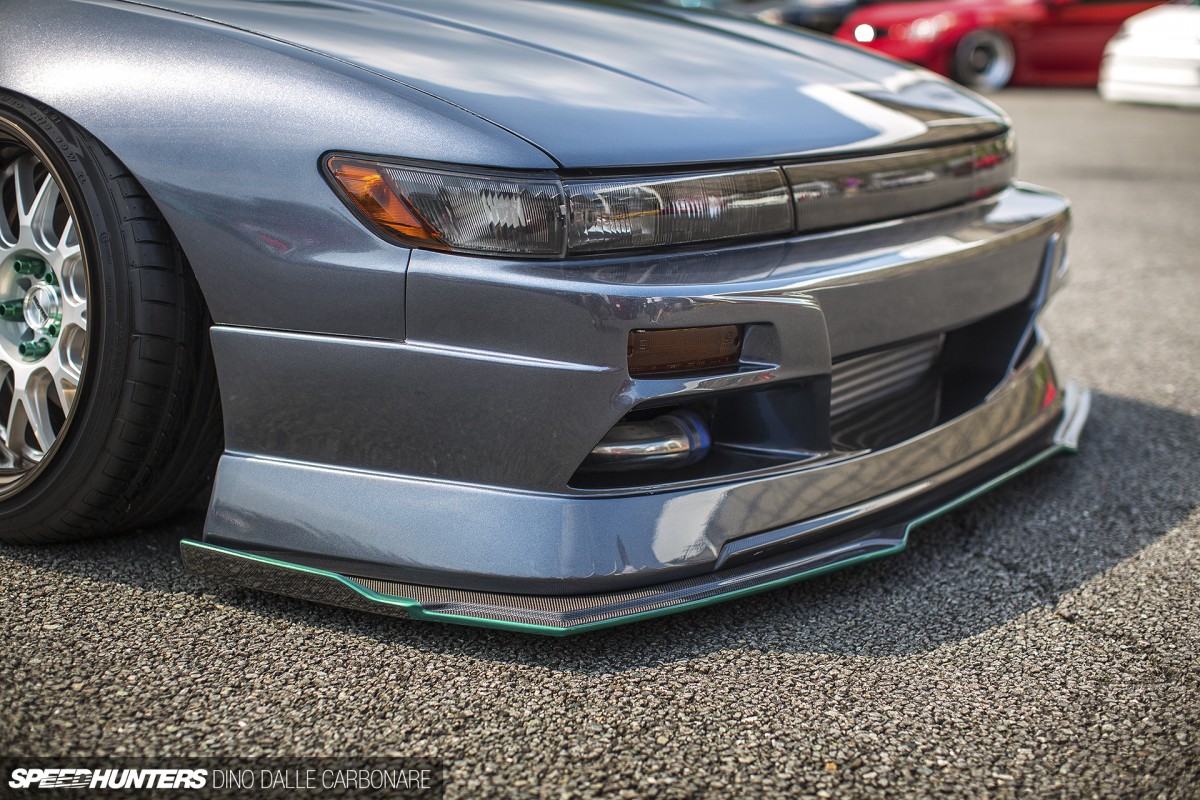 I'm a great fan of the S13 – mostly because it has the most basic shape of all the S-chassis machines. Spirit Rei have worked on this and come up with a front bumper that adds a touch of modernity and aggression without drastically altering the car's original lines. That's why there are no complex grilles or light conversions to clutter things up.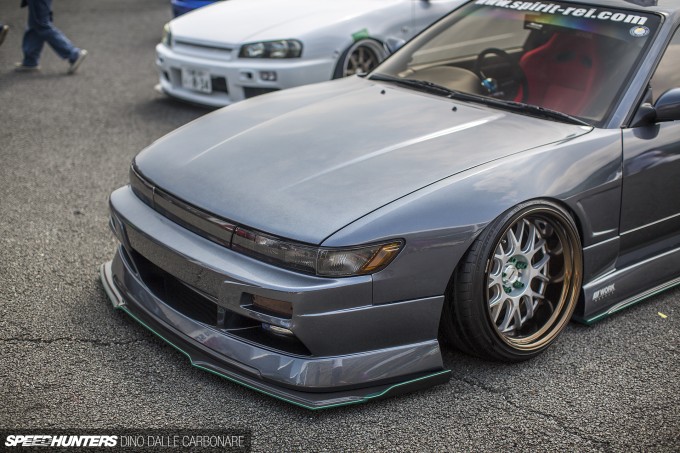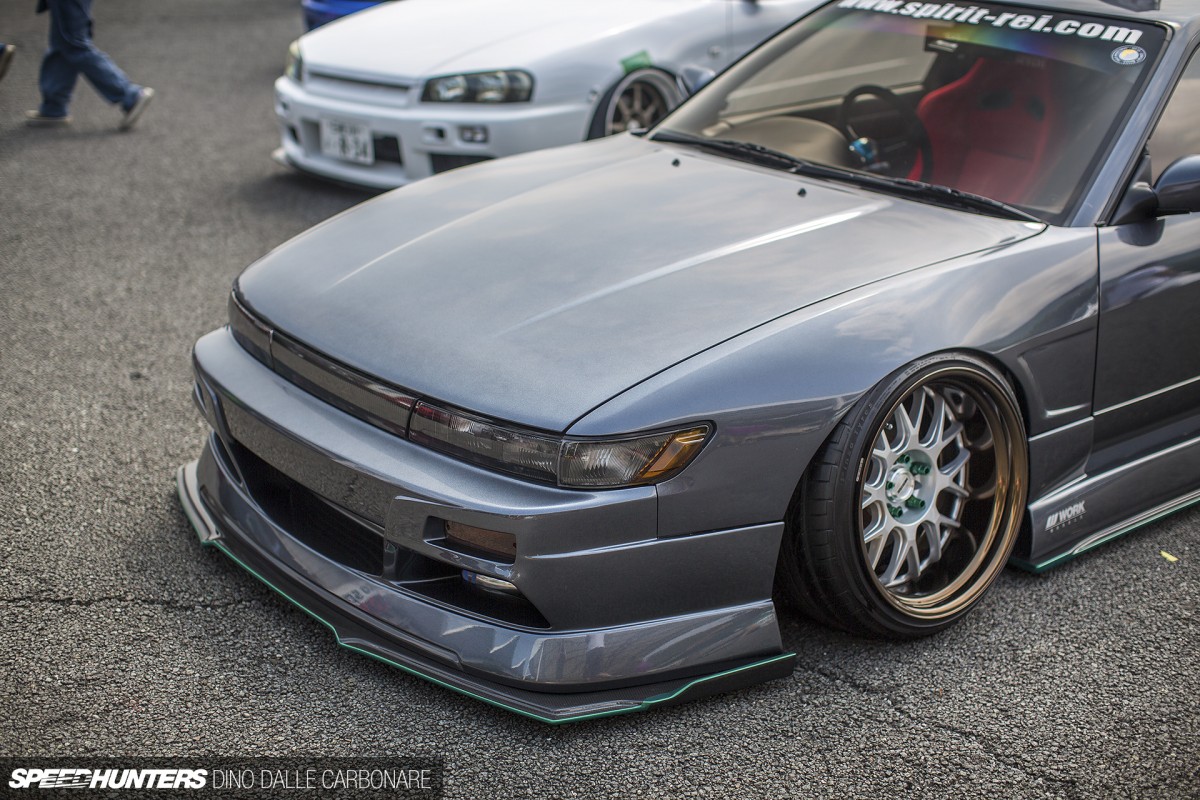 The only thing they have added is a carbon fiber front spoiler – one which gives the illusion that the car is sitting lower than it actually is.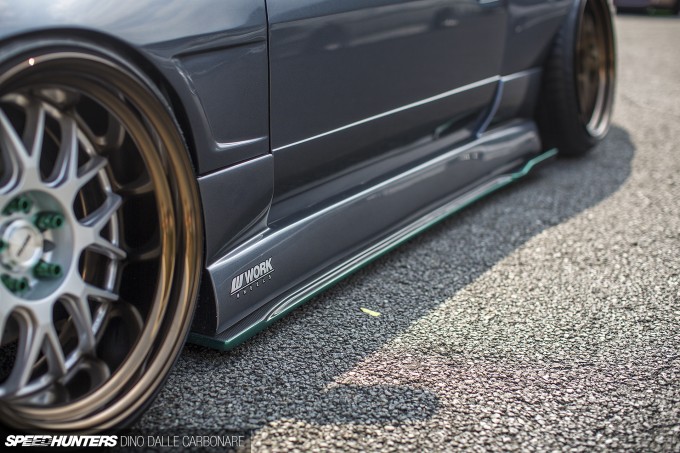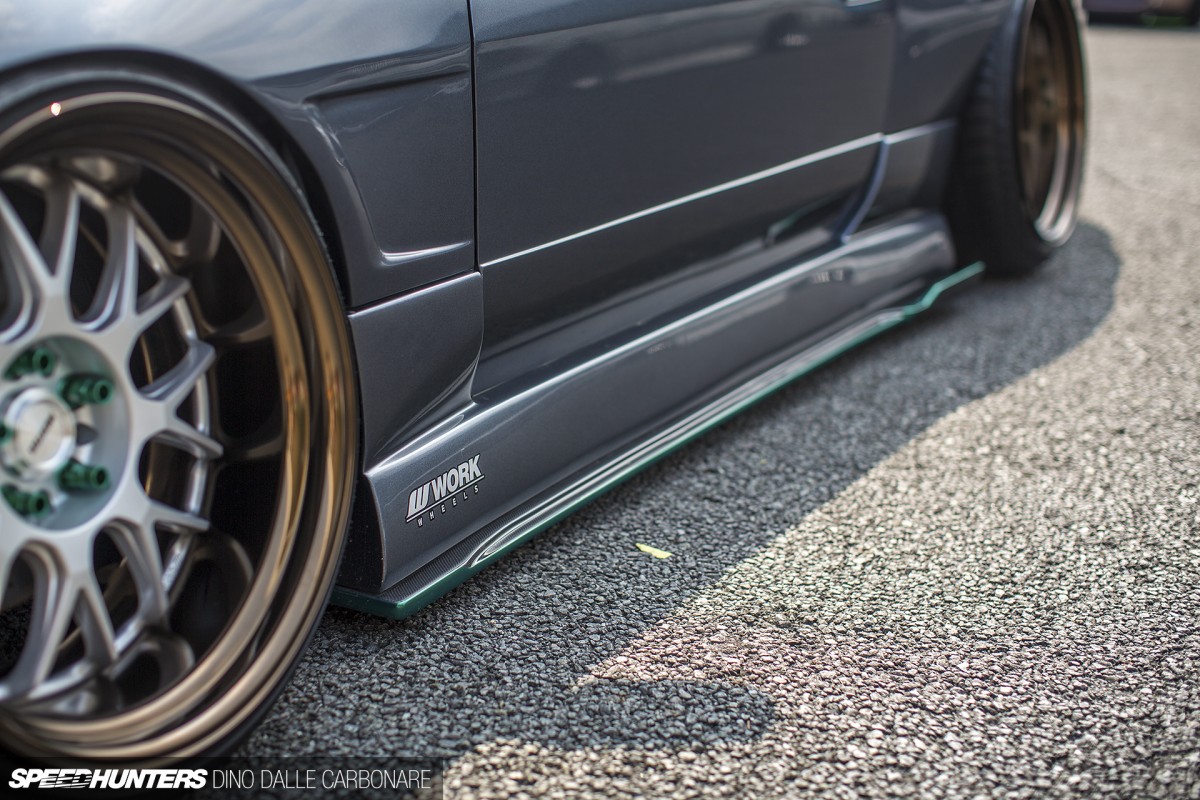 The green strip of paint on the front spoiler is carried over to the edge of the chunkier and rounder carbon fiber side skirts created especially for the Miyabi kit.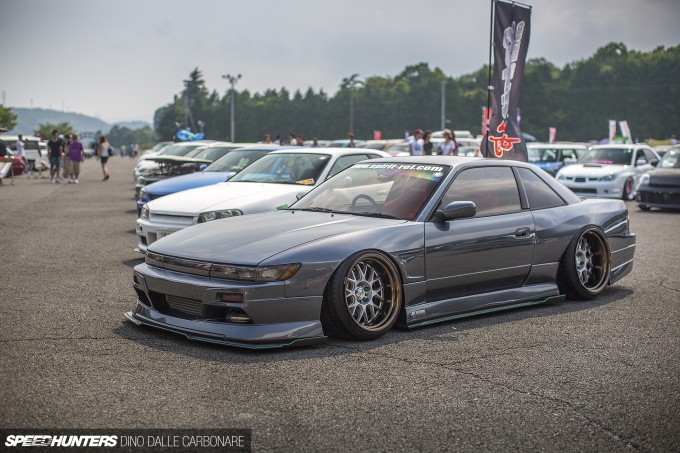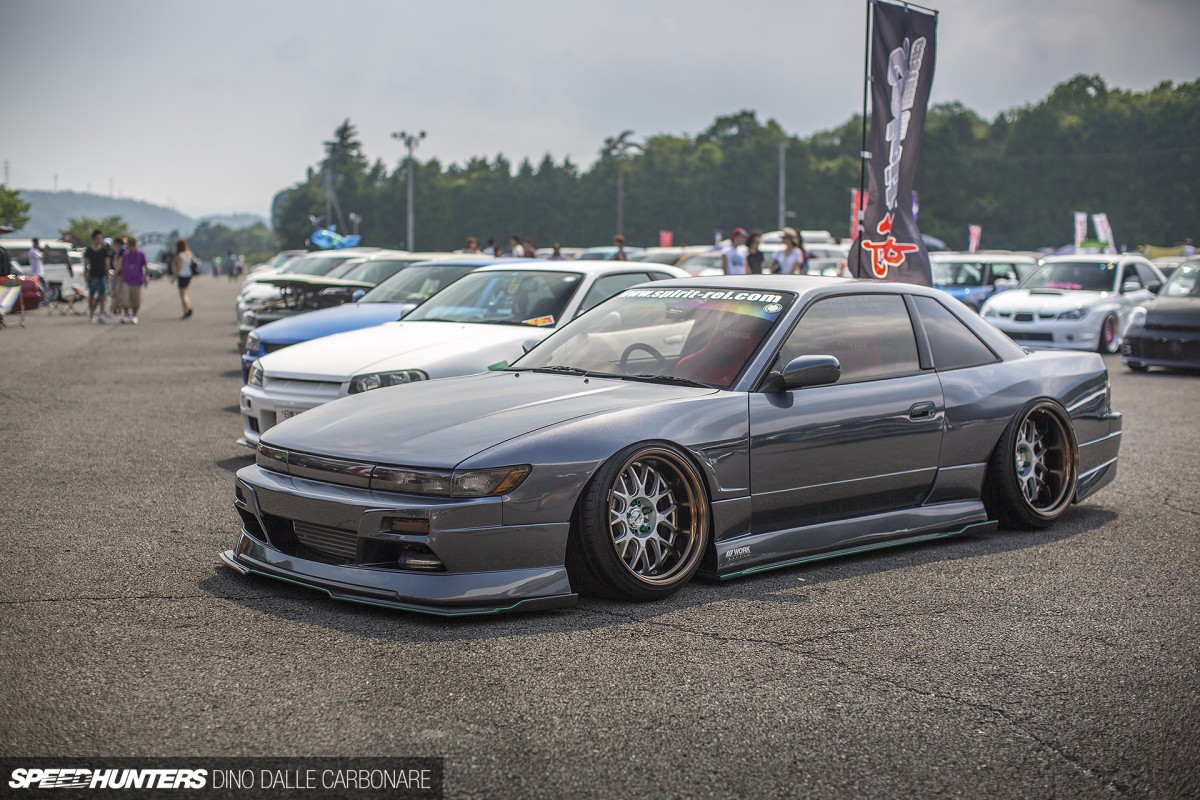 Up front, Work Meister M1R wheels in an 18-inch fitment are barely contained by +40mm Spirit Rei vented fenders, but it's actually the rear wheel arches that take the car up a notch in quality and innovation.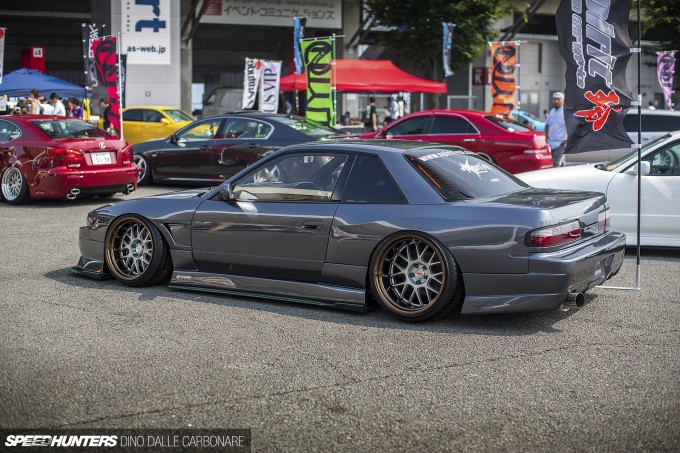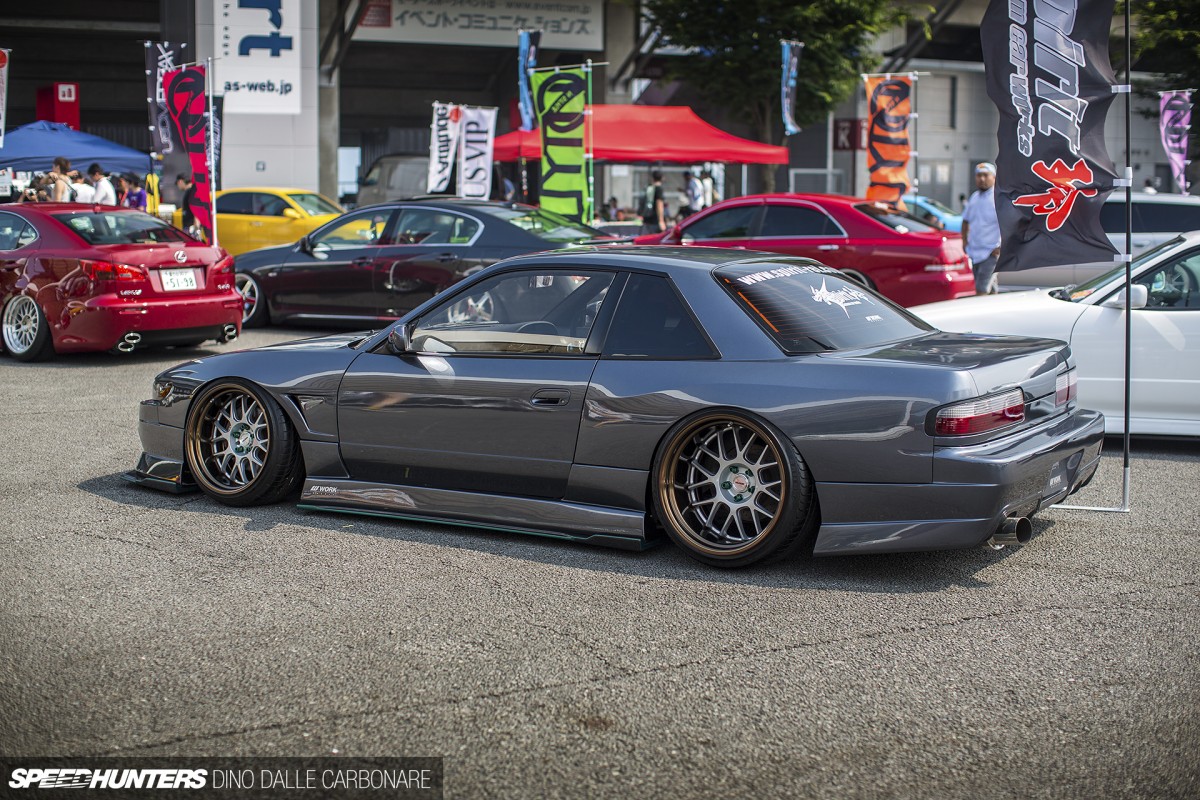 To match the wider front fenders, Spirit Rei fabricated one-off blistered arches that align perfectly with the 19-inch rear M1Rs.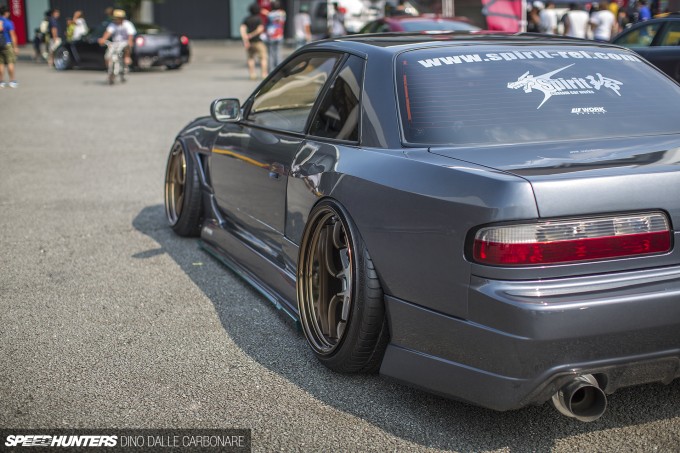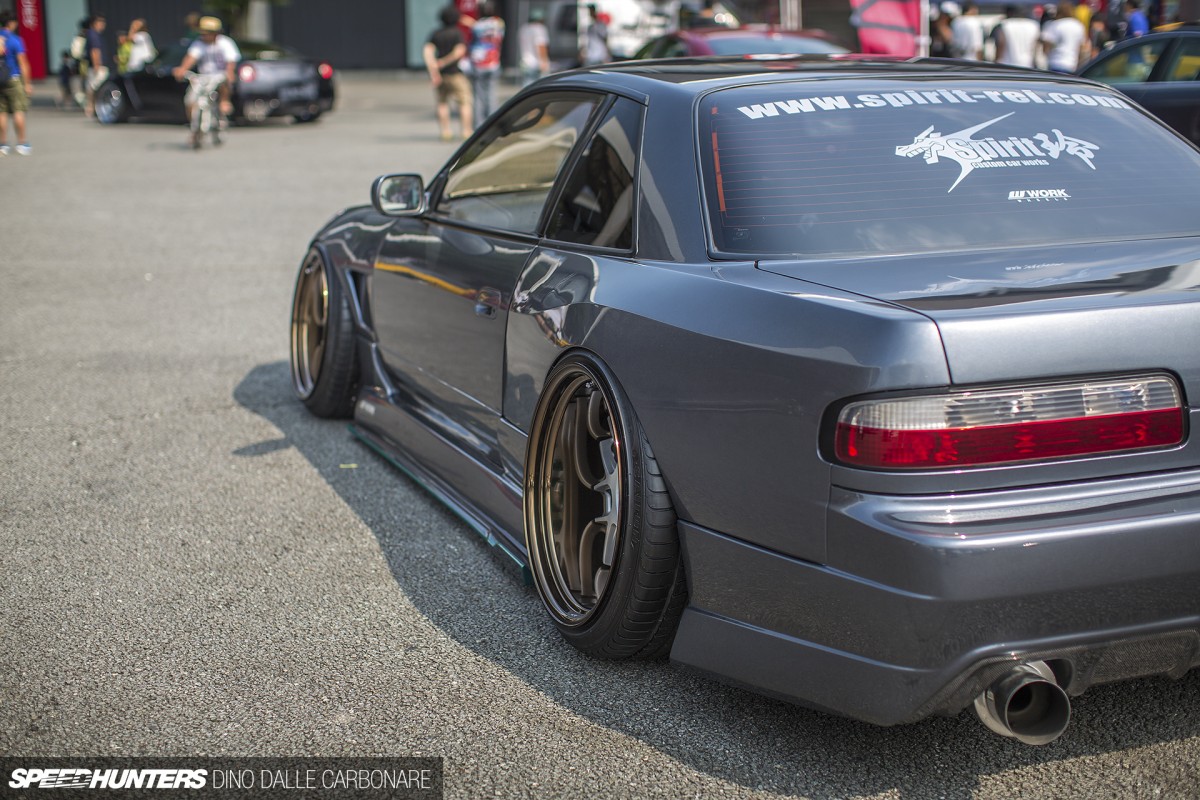 I just can't get over how beautifully profiled and executed the fenders are; the arched contour that begins where it meets the doors fading out around the corners of the S13's rear end.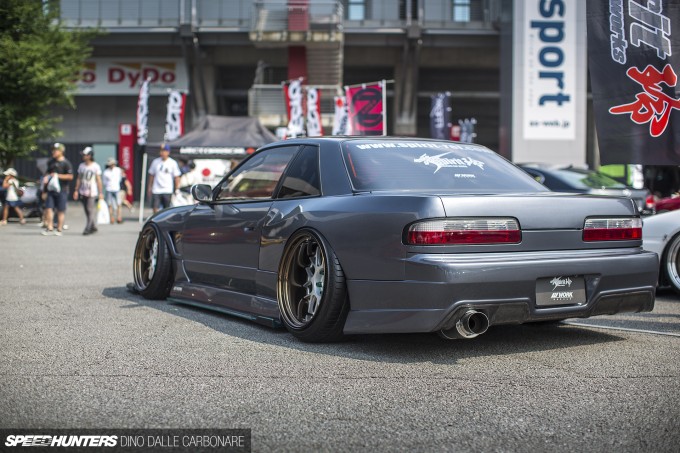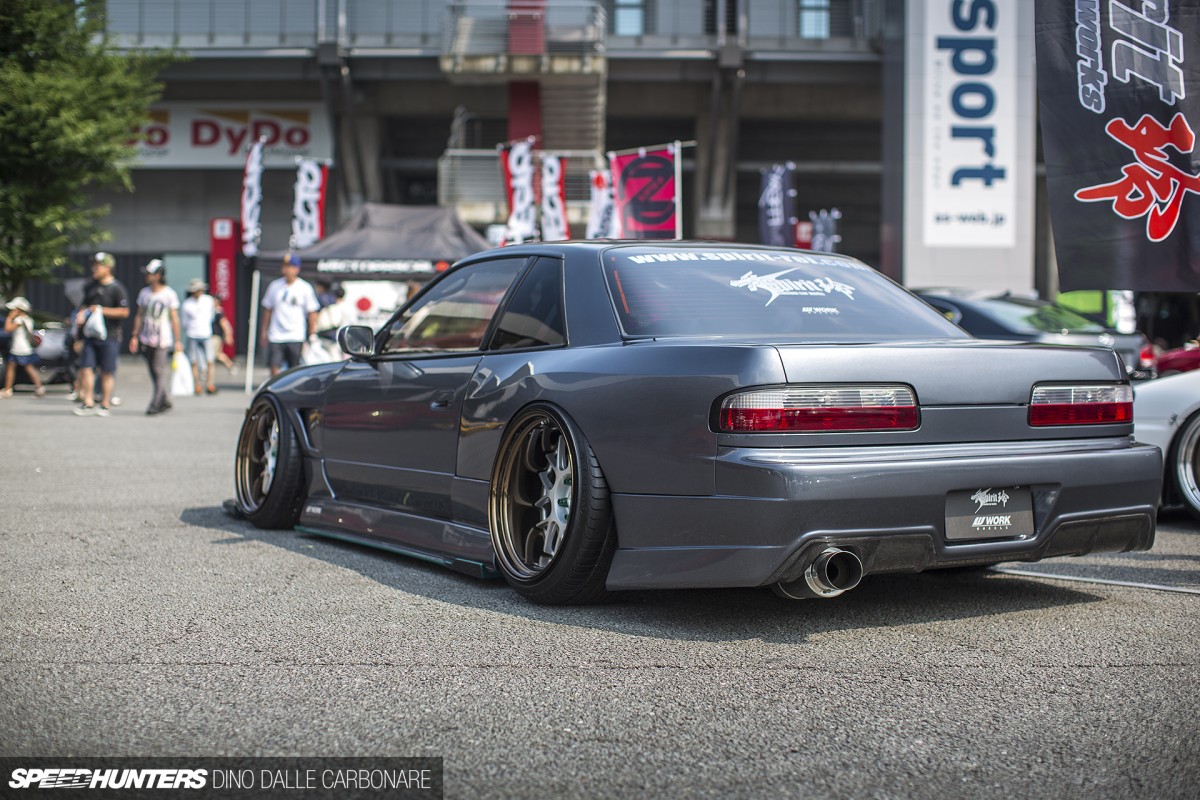 Throw in a Spirit Rei Miyabi rear bumper, a smooth trunk lid and fresh dark metallic silver paint, and you have what I'm going to say is the best-looking S13 Silvia I've ever seen.
Let me know what you think of this Nissan and its miyabi treatment in the comments section below – I'm curious to hear all your thoughts!
Dino Dalle Carbonare
Instagram: speedhunters_dino
dino@speedhunters.com