I could have gone on and on spotlighting cars from the recent Offset Kings Japan event at Fuji Speedway. But after looking at all the photos I took, a trend began to emerge: without even realizing it, I ended up with a ton of AE86 shots. The more I look at what people in Japan are doing with their Hachirokus, the more obvious it is that they're pushing the boundaries. But rather than present you with a regular spotlight, I want to get you more involved and create a bit of a discussion – because I know there are a lot of AE86 owners and fans that check Speedhunters on a regular basis.
I call it progression – the unavoidable consequence of falling for a modern classic, owning one or more examples, and coming to that satisfying conclusion that you have found your car. You are content and more than happy to spend the foreseeable future perfecting the machine at the heart and soul of your automotive passion.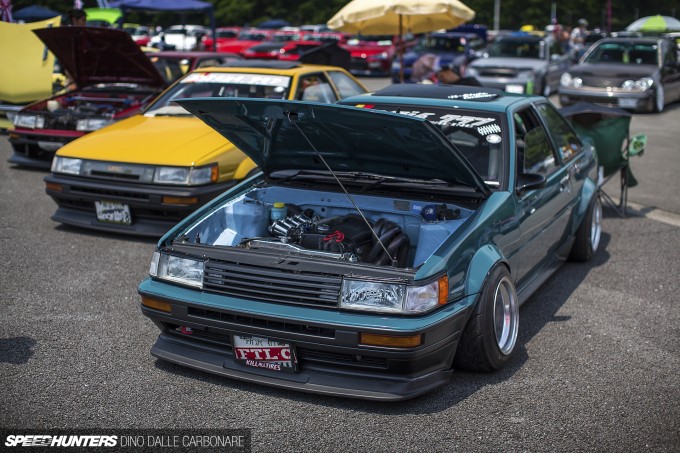 And as someone who has found their own automotive nirvana (Project GT-R continues to satisfy me to no end), I know where these people are coming from. It's satisfaction enough find your perfect car, but it's even better knowing that you now have all the time in the world to properly nerd-out, carefully research, choose and fit the best parts to create the perfect interpretation.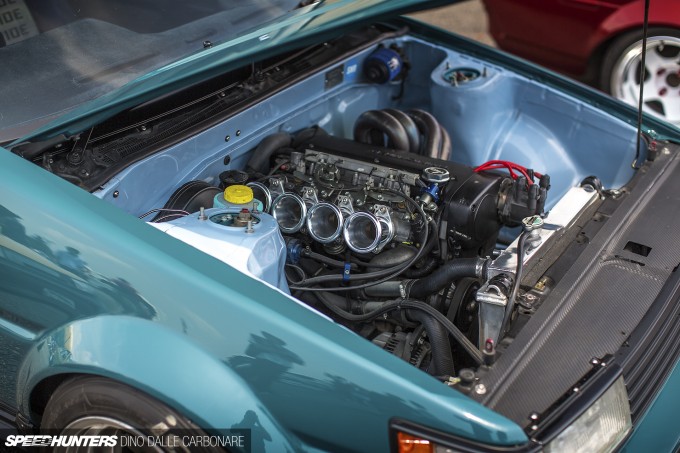 And there was so much of this happening with a lot of the AE86s at Offset Kings. I'm going to start off with a car we have seen a few times before on Speedhunters, which I think is the perfect example of what I'm trying to discuss here. Takahashi-san's Levin was only featured two years ago, but since then so much has changed, and it continues to evolve every time I see it. From the shaved engine bay, to the AE111 20-valve 4A-G 'black top' swap, to the fresh coats of body paint – it's one ride that gets better and better every time it's shown at an event.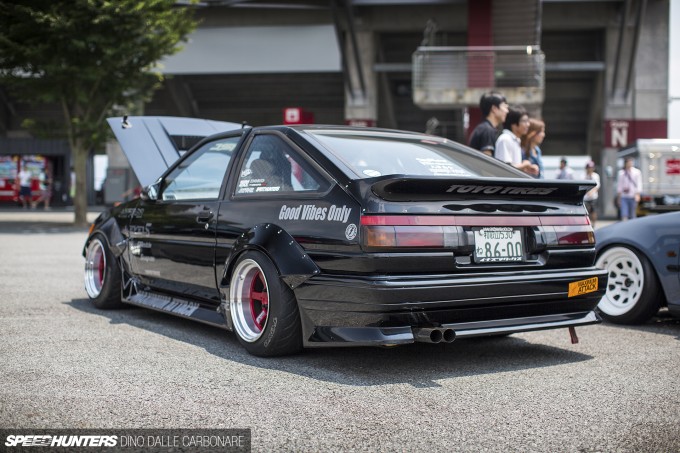 It's a road that more and more AE86 owners are going down, and the results are overwhelming. I find it interesting that at the core of all these builds is basically the same chassis, but there are so many ways this 30-year-old Toyota can be built.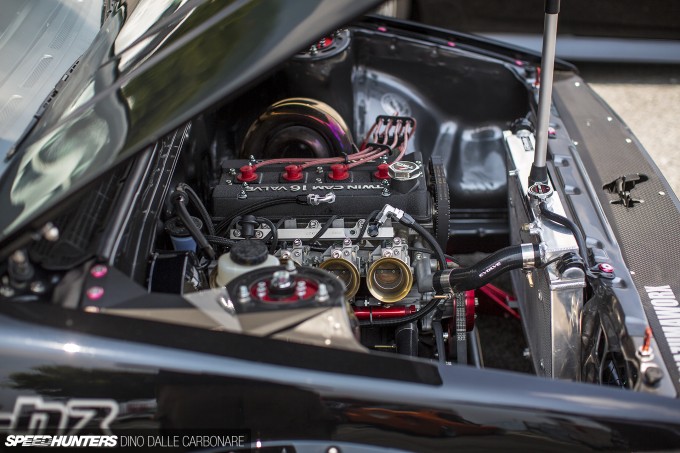 From the mechanicals, to the looks, to the finer details – I love observing the execution of it all.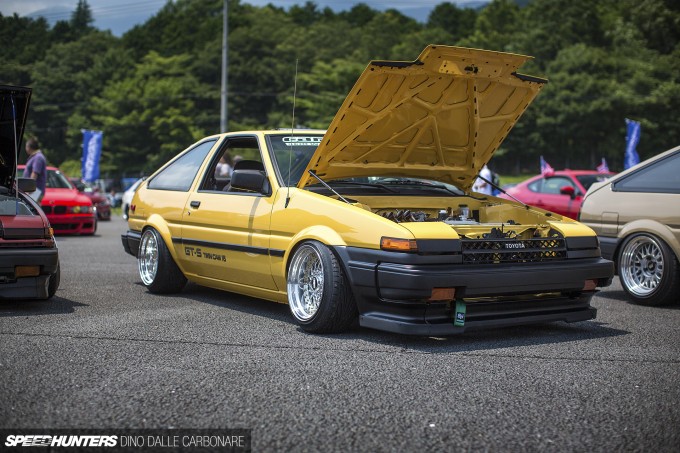 This USDM GT-S is the AE86 that stood out to me the most on the hot day at Fuji. Color aside – which is pretty rare on a car like this – the execution was so good. For me, this car has raised the AE86 customising bar in Japan.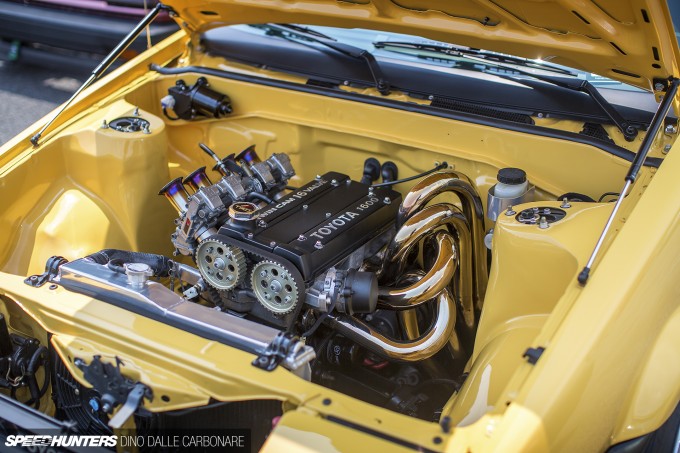 The fresh look, the attention to the smallest of details both inside and out, and then this engine bay. There are so many tricks borrowed from hot rodding, the show car scene and even motorsports, resulting in a simple yet purposeful look. Talk about impact! With FCR bike carbs and a wild-looking takoashi manifold you also have the recipe for serious throttle response.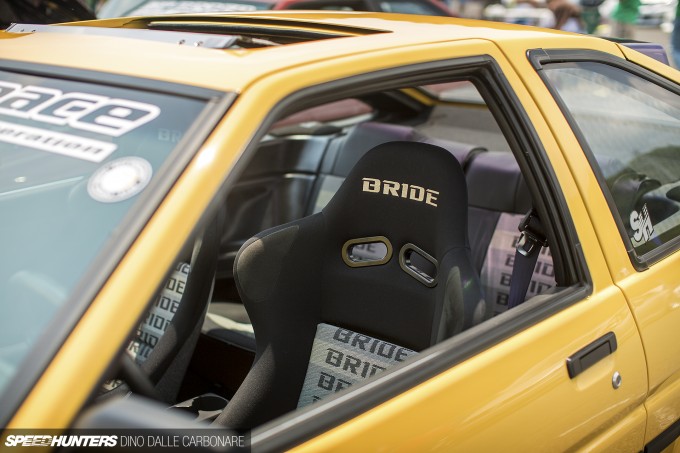 The interior too reflects the mental picture of the perfect AE86 that so many of us have in our heads – brilliantly executed down to the Bride seats and gradation trim fabric around the cabin.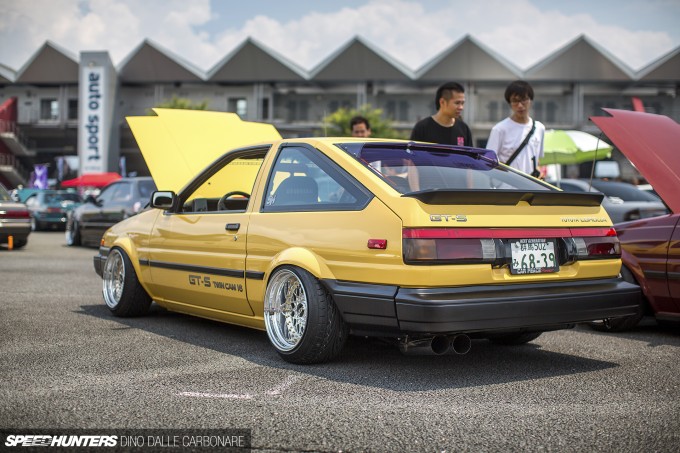 Yes, yes, and then yes again!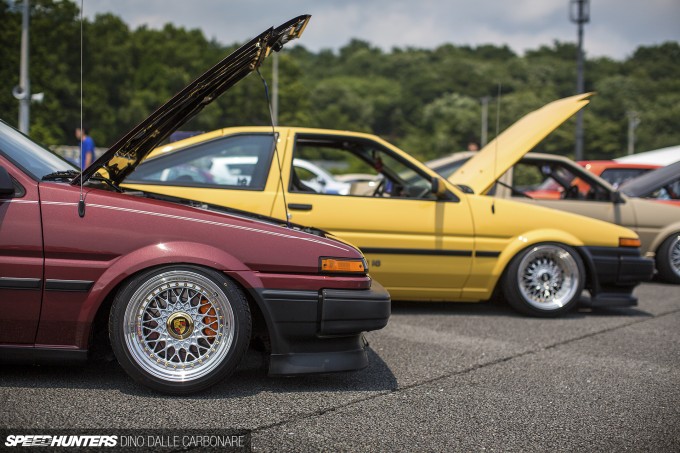 The same expression of perfection can also be applied in a slightly different way, as the other Hachi next to the USDM car perfectly showed.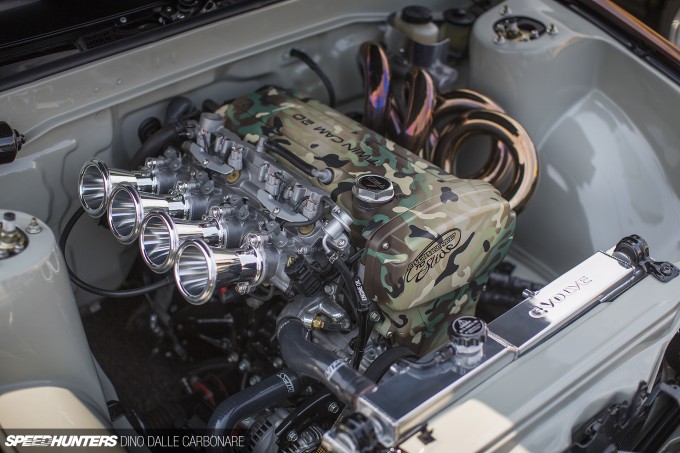 The exact same shaved and smoothed out engine bay is there, but with the camo-covered 20-valve sitting pretty with a quartet of billet velocity stacks, the flavour couldn't be any different. This my friends is automotive pornography at its finest. In fact, we should probably be censoring these images!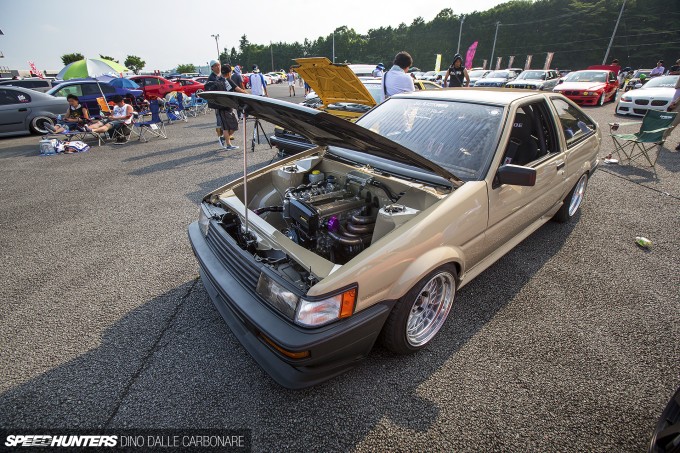 I'd really love to hear what you guys have to say. I'm personally very excited to see this whole trend continue – not only in the AE86 scene, which is of course one of the most popular, but applied to every modern day classic you can think of.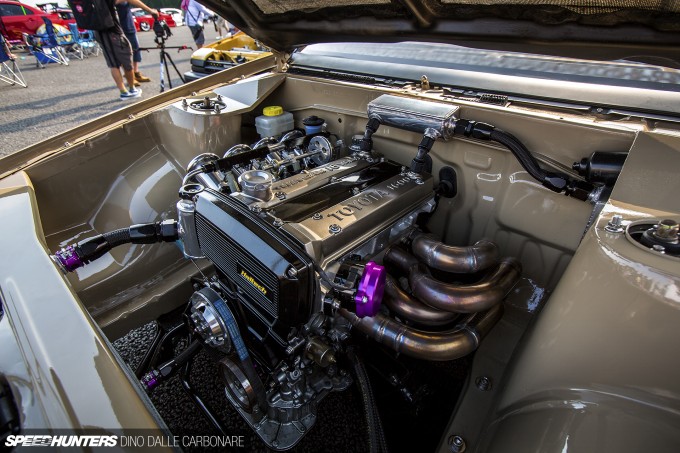 The day of the dirty, oily, uninspiring Japanese engine bay may may be over. The fusion of JDM tuning and know-how coupled with the presentation aspect that foreign influences have played on the Japanese scene is creating some of the best cars we've ever seen come out of Japan. What do you think?
PS. Look out for full features on some of these AE86s coming soon to Speedhunters…
Dino Dalle Carbonare
Instagram: speedhunters_dino
dino@speedhunters.com